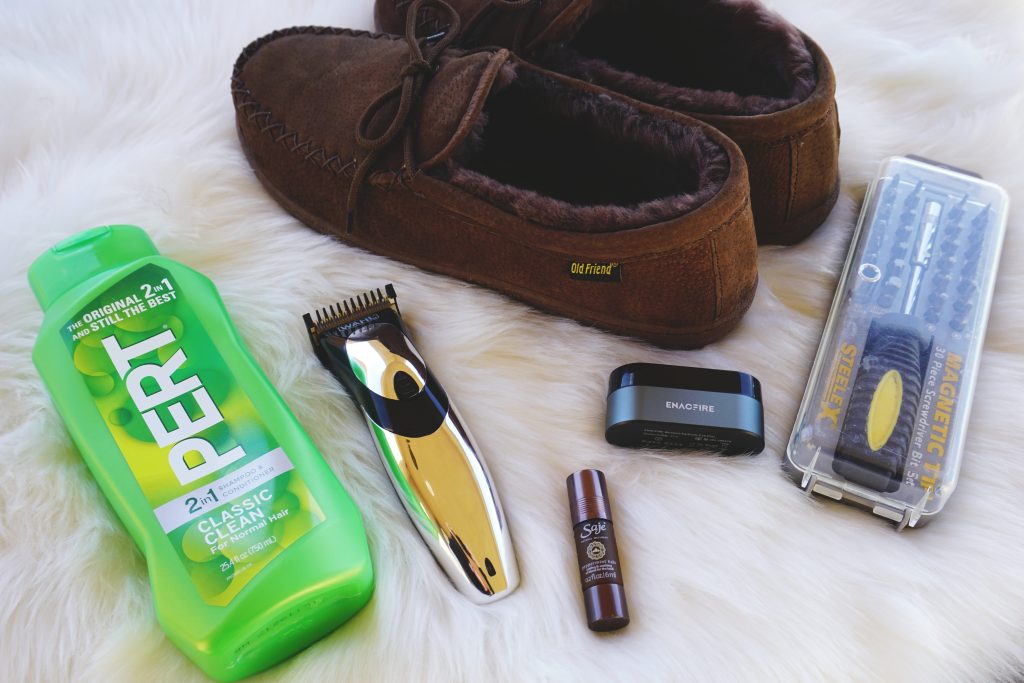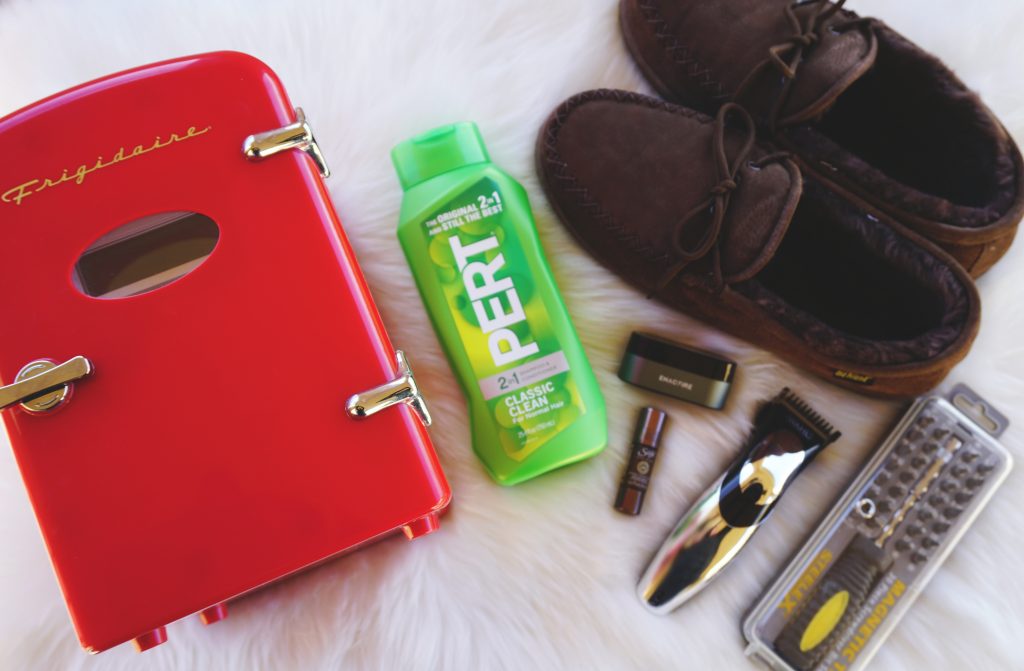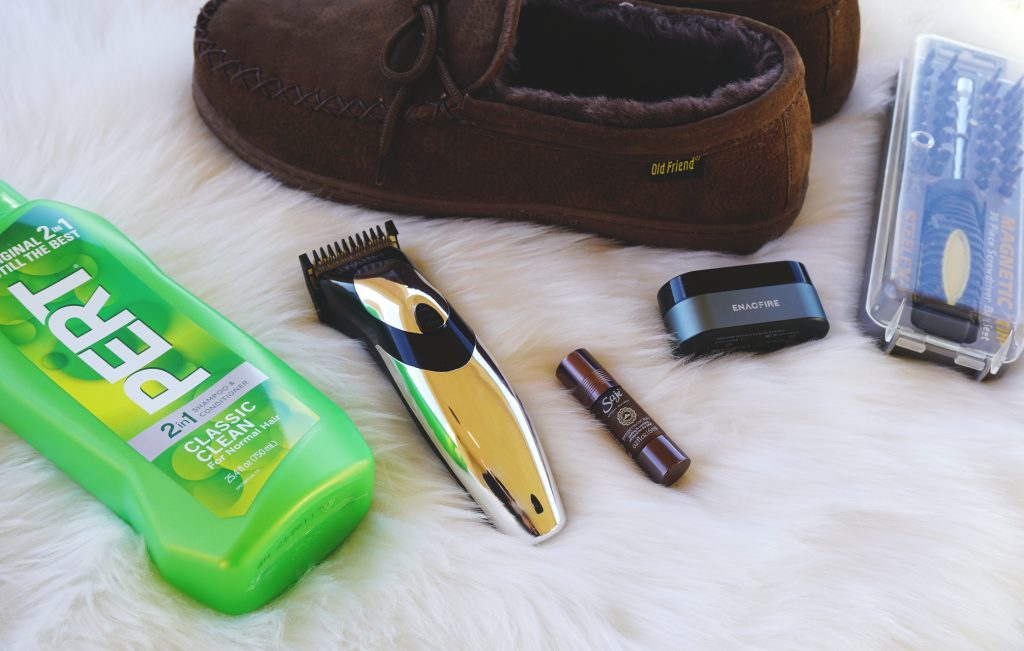 Last December I created my first gift guide for the holidays (Click here to read), and thought it would fun to get a man's perspective this Christmas season. I don't know about you, but buying gifts for my husband can be a pain in the rear. Kevin's toys have gotten more and more expensive over the years, especially since they are usually computer related. EVERY year when I ask him for Christmas gift ideas, he responds with "new socks". HOW EXCITING. In hopes of giving you some gift ideas for the men in your life, I asked my husband to share a few of his favorite things. Kevin is a real man's man when it comes to products so if he mentions something, you know it's good.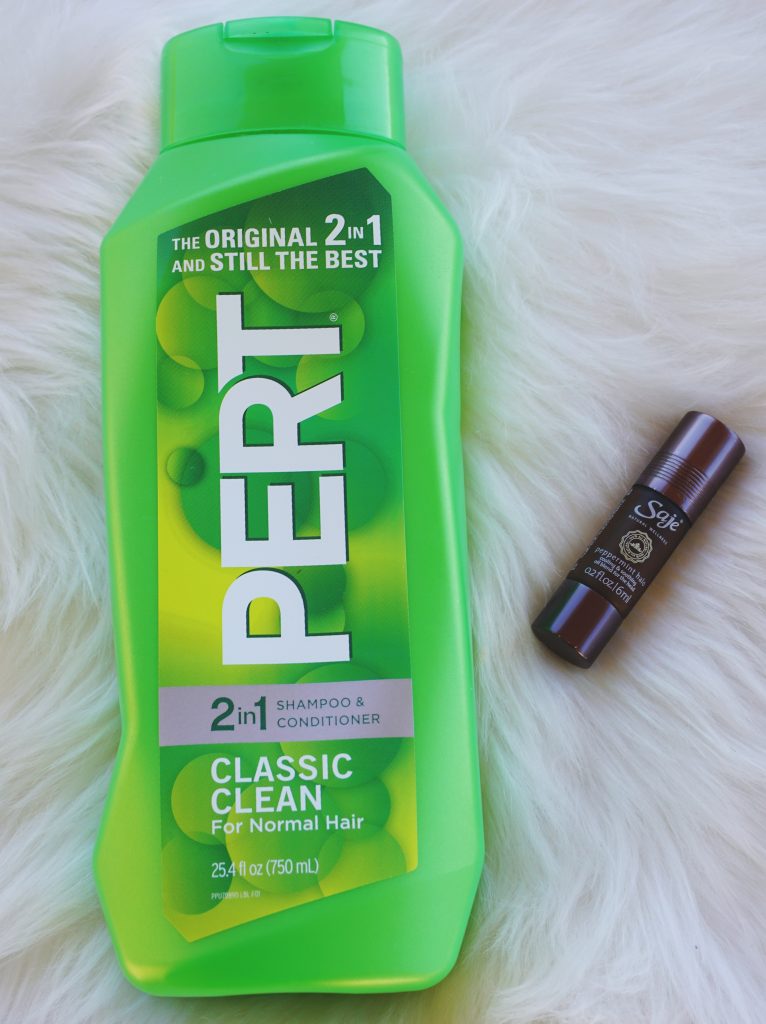 Well, Meghan wanted a "beauty product", so here you go! I'm not too particular about what shampoo or body wash I use, so long as I don't stink when I'm done showering. But I do like the Pert shampoo and conditioner because it's two-in-one, doesn't have a strong fragrance, and is bright green. Yes, colorful shampoo matters.
I honestly have no clue what this thing is called, hopefully Meghan remembers and edits it in later. But whatever it's called, I love it. It has peppermint oil inside that's dispensed when you push the tip against your skin. We use it when giving each other a head massage, and the cool tingly sensation of the peppermint is a complimentary touch. The soothing smell is nice and relaxing as well; I've dozed off more than once.
Meghan here… Kevin is talking about the Peppermint Halo Wand. The Roll-On Peppermint Halo is what is in the photos. They are the exact same products. They just have different applicators. Definitely check out both options to see what your significant other would prefer!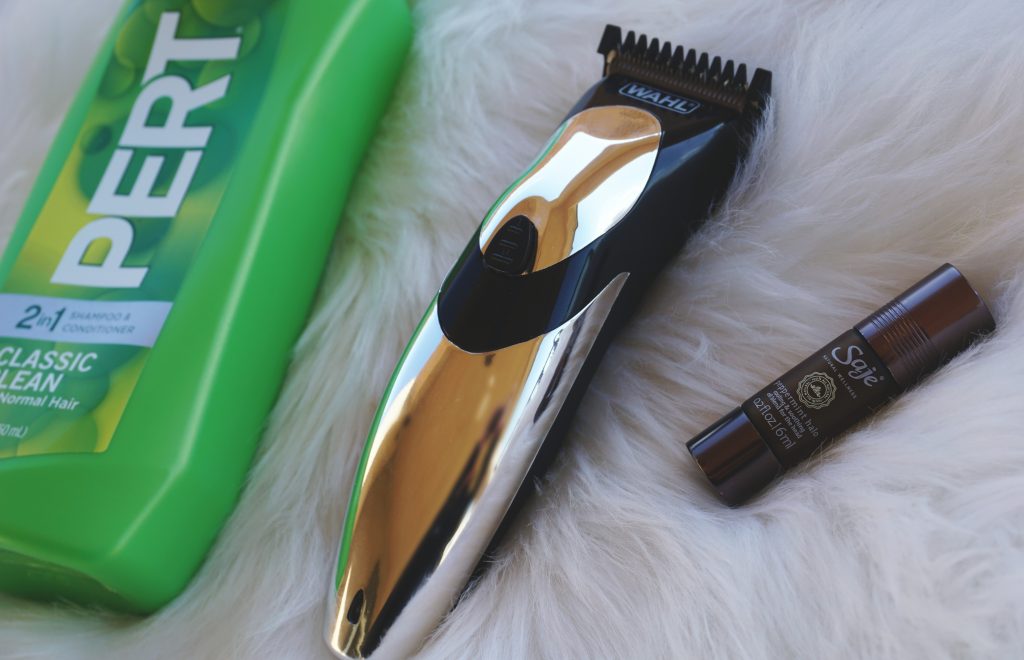 A little more expensive than you'd think to spend on a razor/shaver/trimmer, but you get what you pay for. I enjoy the wide selection of razor guards (doesn't have to be all or nothing), and it holds a good charge. I usually get 3-4 uses per overnight charge, so maybe 6 months of usage on a full charge. My favorite part… no snagged hairs while cutting!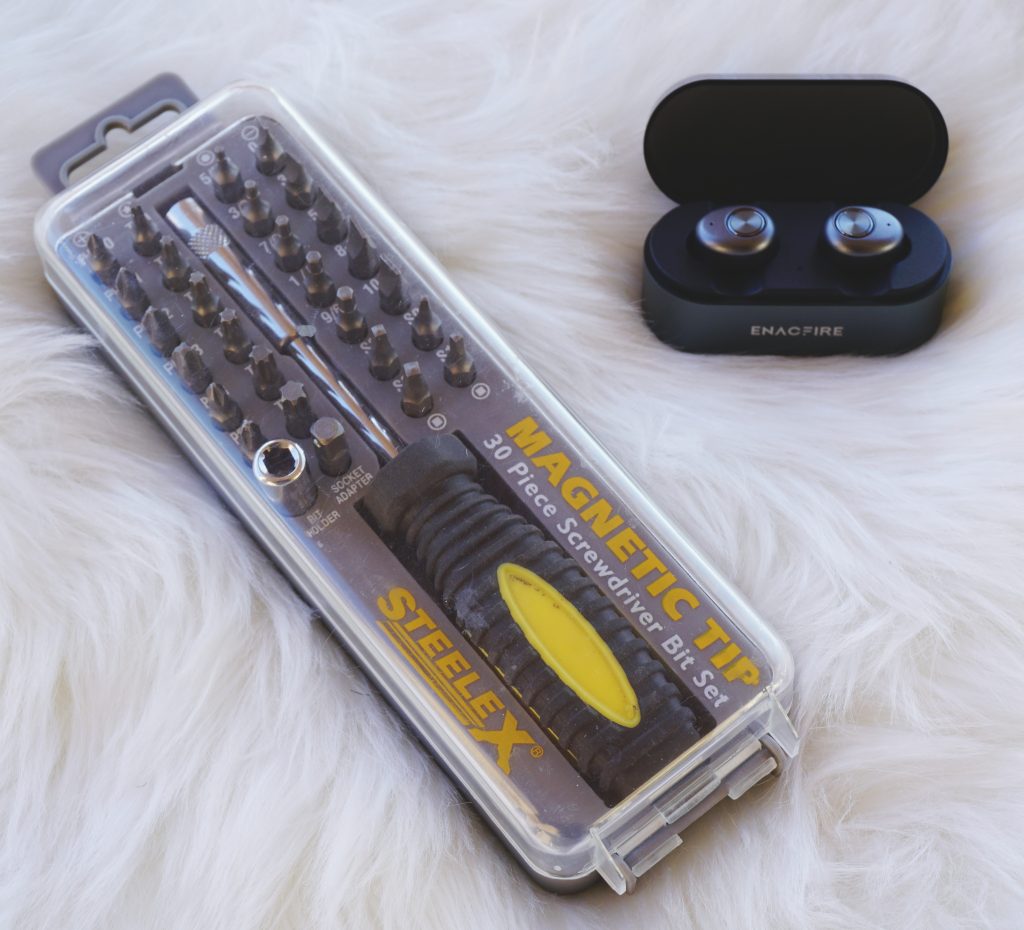 This is probably the most useful thing I have around the house. The bits are magnetic, which comes in handy often as I tend to drop screws in the most inconvenient locations. The neck of the screwdriver holds multiple bits, so the right size for the job is within reach at all times. Although now I have one less reason to finish the projects around the house.
I've always loved music, but was hesitant to part with the traditional wired headphones. Meghan got a pair first, and I soon followed. Gone are the tangled wires every time I pull them out of my pocket, or feeling an earbud yank out of my ear while moving because the wire snagged on something. The pair I use holds about three hours of charge, with the little case recharging them while not in use.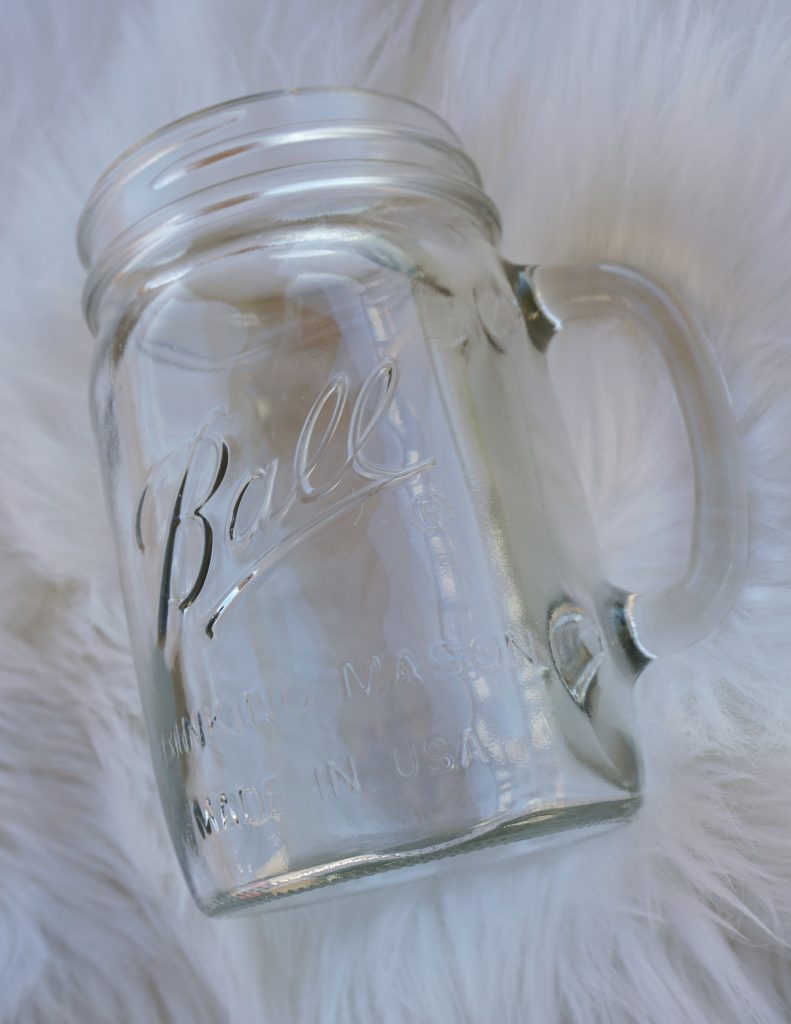 They're like regular mugs, but bigger! Fewer trips to the fridge for refills, and it holds a whole can of soda plus ice (and rum). The only downside is they're not self-cleaning, so I have to remember to bring them downstairs and put them in the dishwasher instead of collecting them on my desk all week long.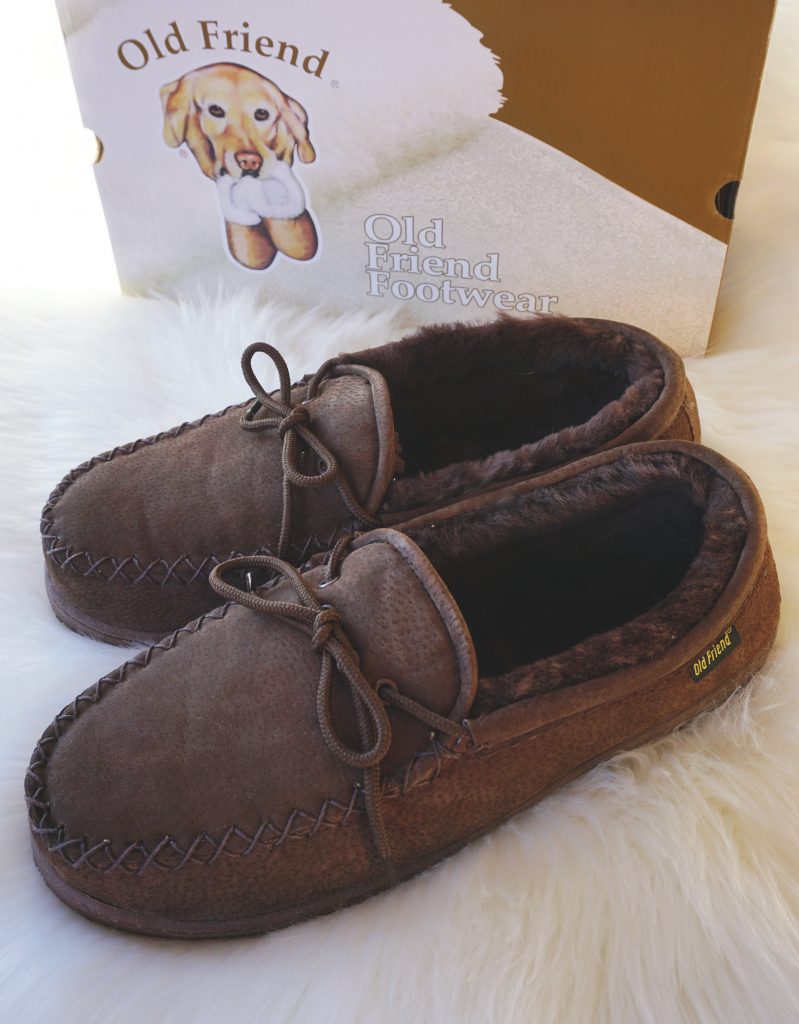 Running around barefoot can be cold, and wearing socks on hardwood has led to more than one or two bonks into furniture and walls. I've been wearing house slippers since I was a kid, and they are great! They provide traction and warmth, and are useful for short excursions into the vast outdoors, such as taking out the trash or hauling in some firewood. Rumor has it they can even be worn to the store on occasion, although my better half frowns upon this.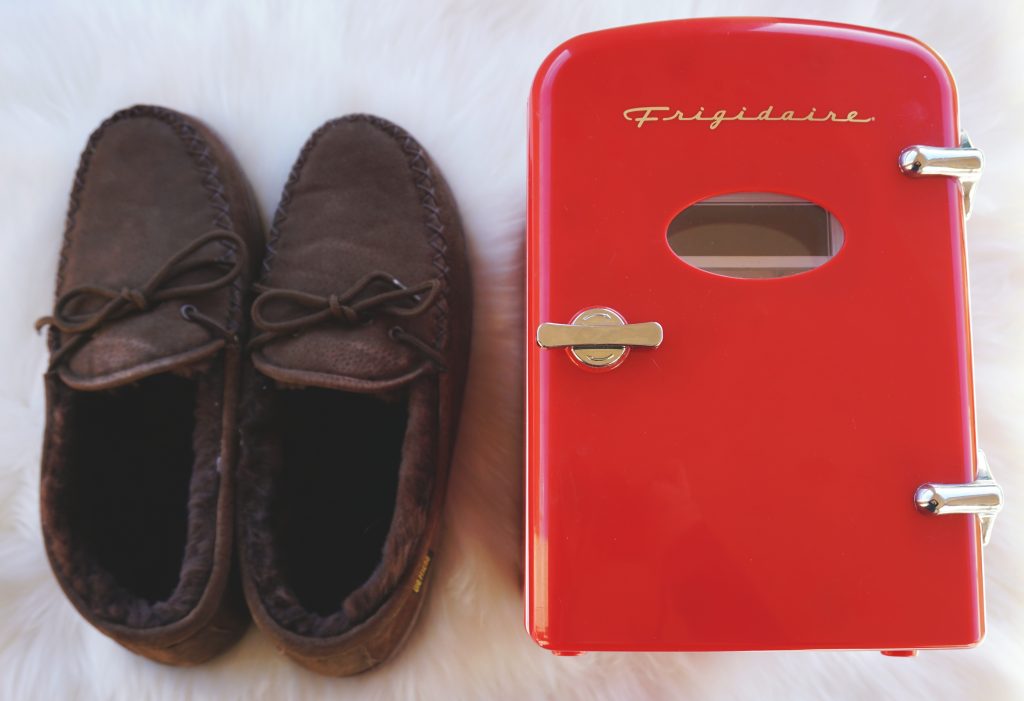 Meghan gave me this little guy as a gift a few years ago, and it's amazing. It lives on my desk in the office, and can hold up to six drinks (right now it only holds four, because *somebody* wants to keep her face mask nice and chilly). It's completely silent, and doesn't take long to cool off a few cans in an hour or so. Combined with the mason jar mugs, it's no wonder I like my man cave so much!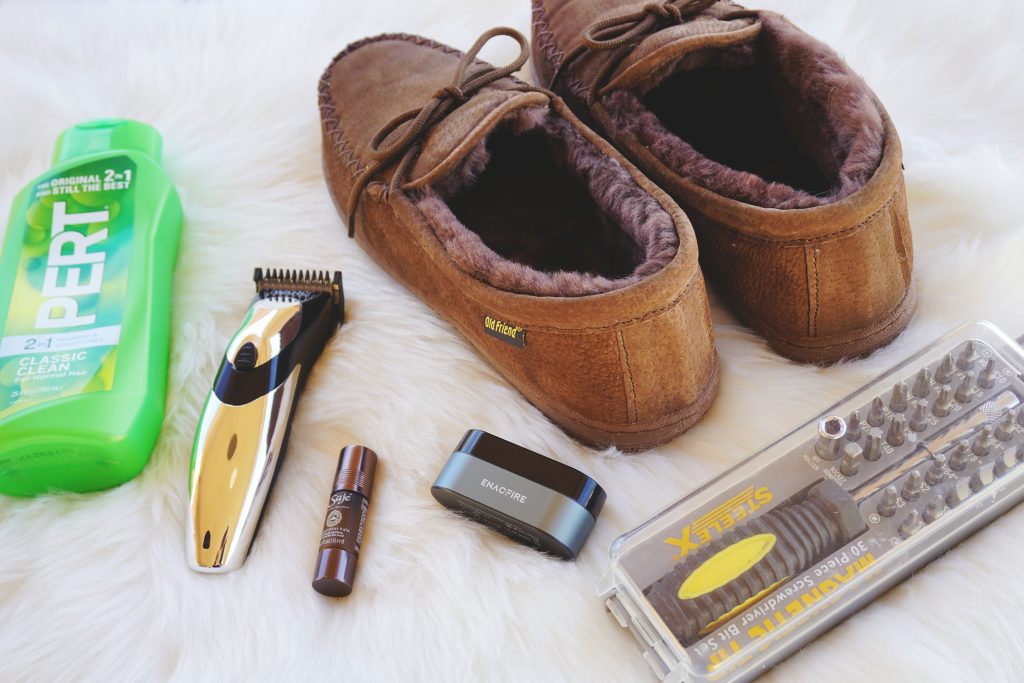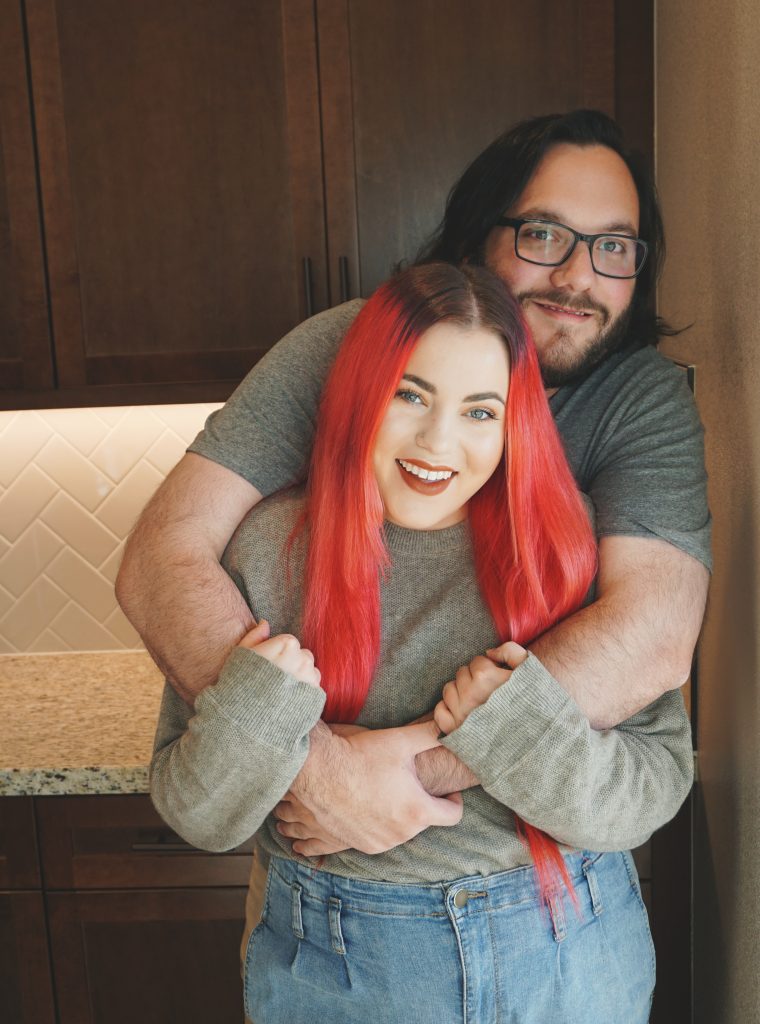 Back to Meghan…
A big thanks to my hubby for agreeing to join in on today's blog post!
I know the men in our life can be a bit more challenging to shop for so I hope this gave you a few ideas for Christmas! Or even an upcoming birthday.
What are some of your husband's favorite things?
All my love,