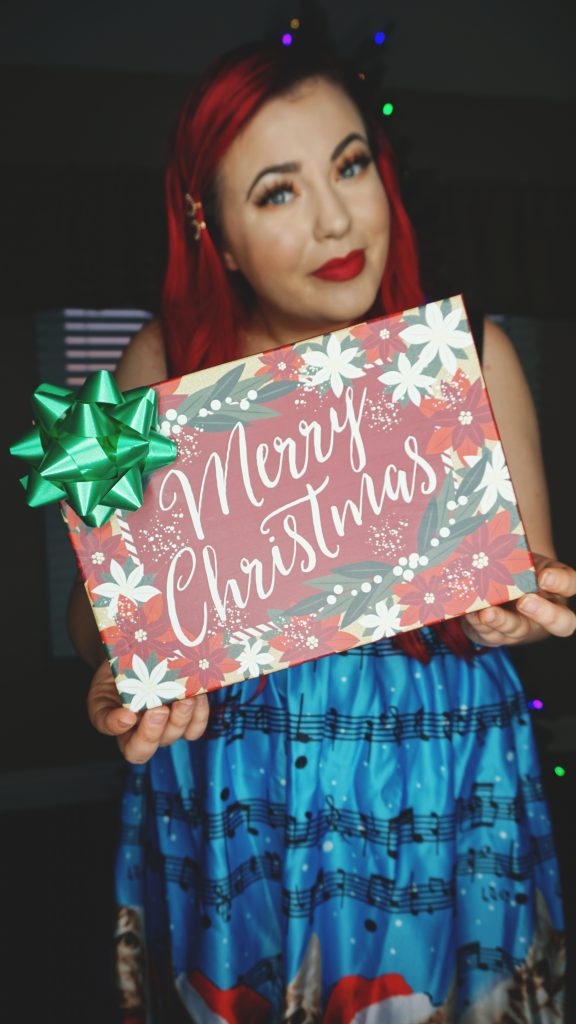 We all have loved ones in our lives that are difficult to buy for so I compiled a list of things that will probably work for anyone. Even if you don't do exactly what I suggested, I hope it gives you a couple of ideas. 🙂
This also won't be your typical gift guide! I don't want to show random products in hopes of inspiring you to spend money. There's so much materialism surrounding the holidays, and I do not want to add to the cycle. The only gift guides I truly enjoy reading are the ones focused around minimalists because their gifts are universal. And sometimes the most thoughtful. Even if the person you are shopping for isn't a minimalist, any of the ideas I mention below would be a cute gift. It really is the thought that counts, and going the minimalist route ensures that your gift will be loved… instead of collecting dust.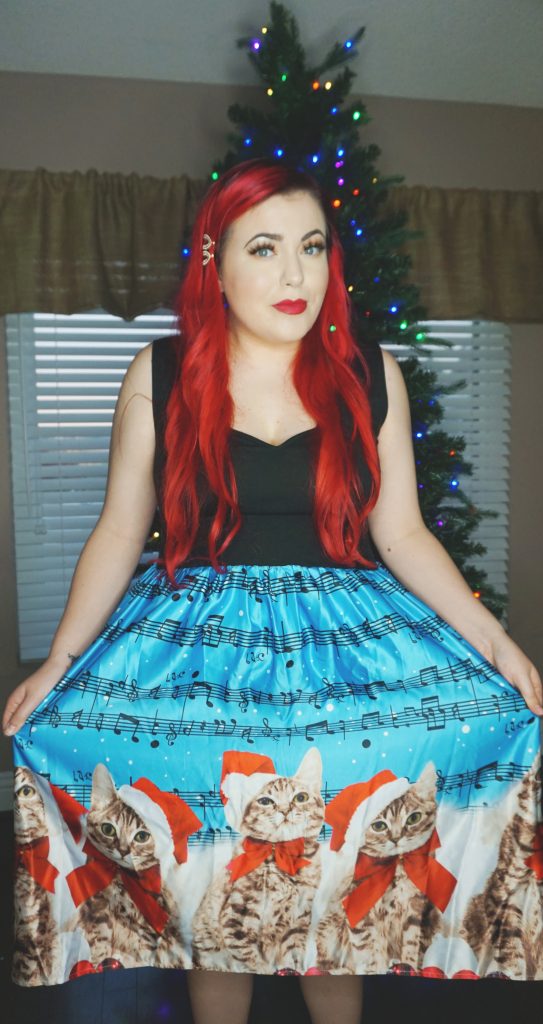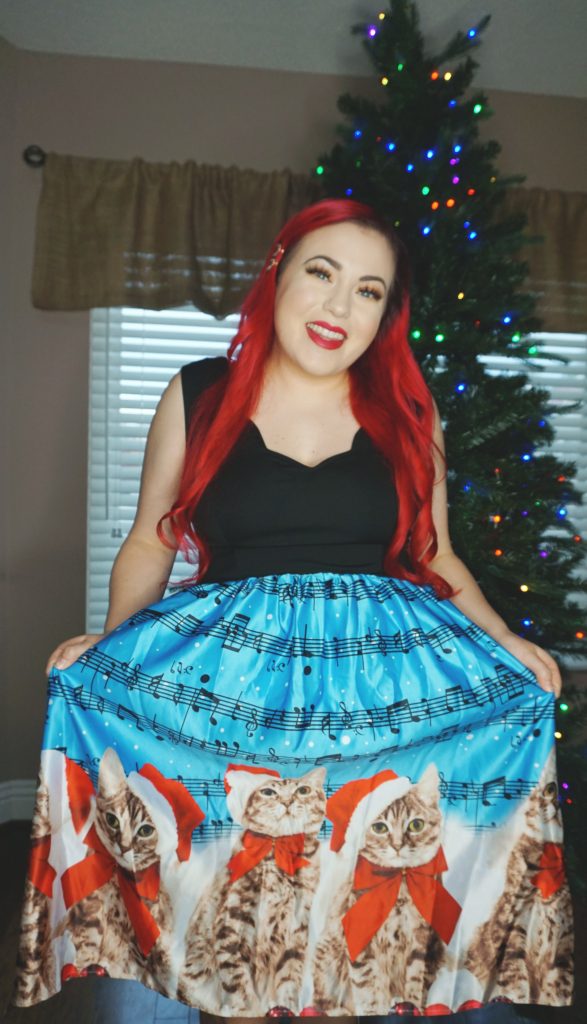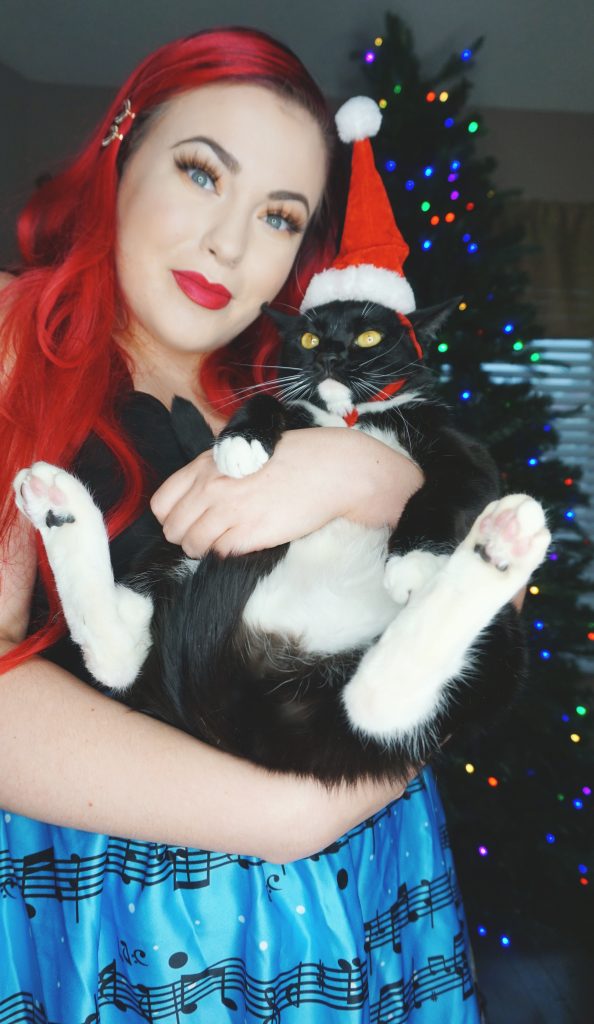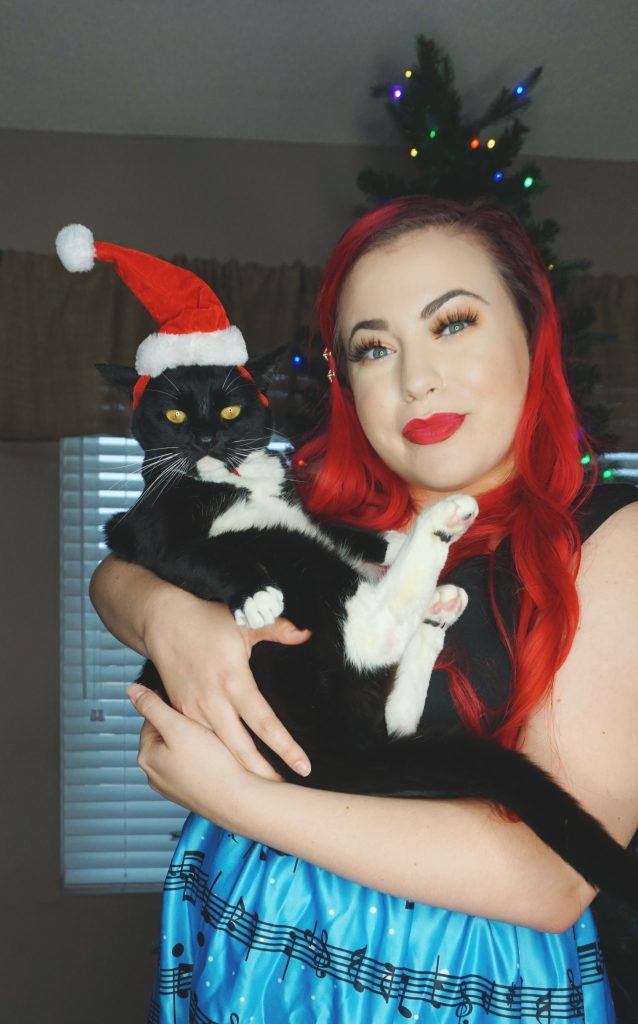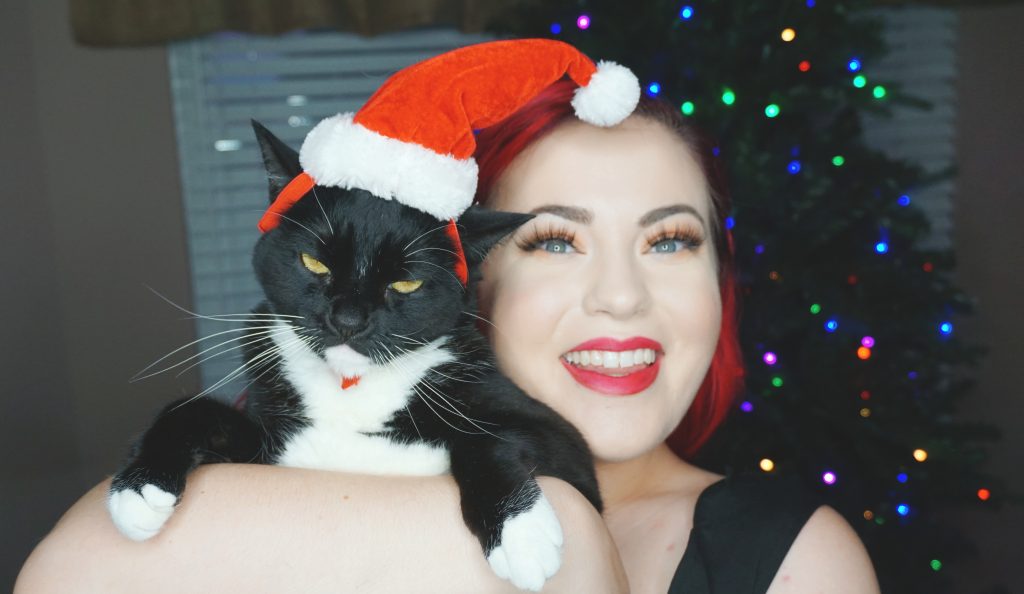 Experiences:
I'm putting this as #1 because it is my personal favorite. Quality time is the best gift you could EVER give someone. When a loved one takes the time out of their day to spend it with ME, my heart is full. I know they could be spending their time with anyone else, and they're choosing me. 10/10 best feeling ever.
Concert tickets, plane tickets, movie tickets, wine tasting, coffee dates, theme park passes, massage appointments, dinner reservations…
You are giving them memories, and that will last longer than any gift. My hubby and I have been giving each other Disneyland passes for Christmas/birthday/wedding anniversary for the past couple of years. It may not give us something fun to open, but it's the gift that keeps on giving.
Something Homemade:
I'm a sucker for something that someone has handmade. It means they took the time to make it instead of just grabbing it off the shelf. My cousin gave us a handmade cutting board when we first got married, and we still use it to this day. Whenever I see it, I think of her!
Body scrub, lip scrub, candle, blanket, hot pad, coasters…
Scrubs are my personal favorite to make because it's simple and easy to personalize. I use brown sugar, jojoba oil and an essential oil for my scrubs, but there are SO many options. You can use any oil, add honey, coffee grinds… use your imagination! Or let Pinterest do the thinking. 😛
I have NEVER met someone who snubbed a handmade gift. There is something so special and genuine about it.
Drinks:
Minimalists adore things that can be consumed and serve a purpose. I can't think of anything that serves a bigger and better purpose than a glass of wine. Can I get an amen? Coffee and tea are just as important! You all know much of a coffee and tea connoisseur I am, and I LOVE when someone gives me something different to try. One of my closest friends gave me Loki coffee beans, and I loved it. It combined two of my favorite things: coffee and Marvel. Now that all of my friends are over 21, it's fun to give them their favorite alcohol… a cup of Christmas cheer! It's something I know they'll enjoy, and it's more of a fancy, splurge item.
Candles:
As long as the person isn't sensitive to strong scents, candles make the perfect gift for any occasion. They're so soothing and relaxing, and create a calm environment wherever they are placed. For the super minimalist, the jar could even be recycled or repurposed! I have recently strayed away from Bath and Body Works candles, but here are a few other options that I love…
Seance Dark Hollows Candle ($27)
Trader Joes Vanilla Pumpkin Candle ($3.99)
Flowers:
Poinsettias are my favorite flowers, but they happen to be toxic to cats. I never want to put Daryl or Loki's health at risk. Because of that, I am forced to live with fake versions of the flower. Ugh. But I love living vicariously through others. Poinsettias or a mini Christmas tree would make beautiful gifts this time of year! They would definitely bring happiness and warmth to your loved one's home.
Single Use Beauty Products:
If the person you're shopping for is into beauty, single use items are perfect. You could even make a mini spa night basket with a bath bomb, hair mask, candle and a bottle of wine!
Bath bombs, eye masks, face masks, hair masks, hot oil treatments, hand and feet masks, lip masks…
I guess the reoccurring idea would be MASKS. 😛 Here are a few options that I have personally tried and enjoy:
Lush Twilight Bath Bomb ($6.95)
Lush New Hot Oil Treatment ($10.95)
Burt's Bees Moisturizing Lip Mask ($2.50)
Bliss Holographic Foil Eye Mask ($4)
Gift cards:
When all else fails, gift cards are fantastic. Especially if you know someone loves a specific store, restaurant or coffee shop. It is a little less personal, but at least you know that it will be used! I'm probably crazy for doing this, but when I spend a gift card, I try to show the person what I bought. For example, if I buy an eye shadow palette with a Sephora gift card, I'll send a quick text saying "Thanks again for the gift card! I was able to finally buy this palette that I have been wanting for a while". I know, I know. I'm extra, but I think it adds depth to the gift. It will also make the giver feel warm and fuzzy inside! It is a win win scenario.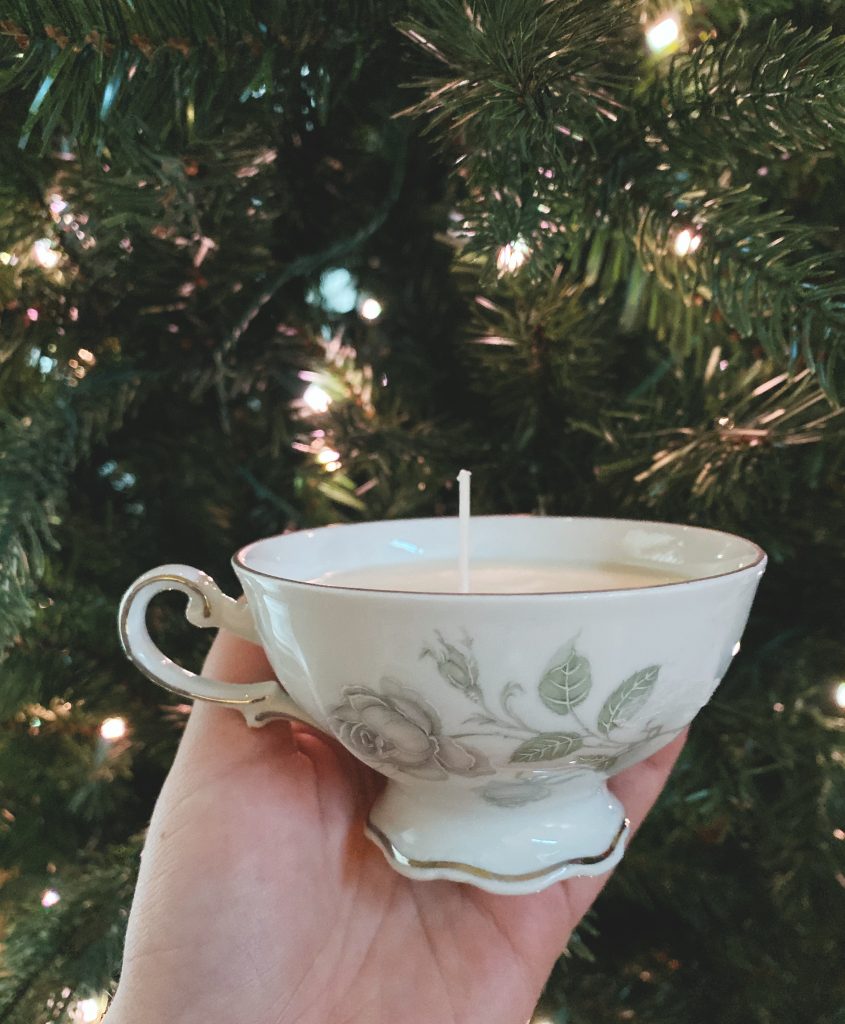 My mom and I recently made lavender soy candles in tea cups, and I wanted to share! Not to toot my own horn, but they turned out pretty cute. I'm supposed to give them away, but I want to keep them for myself. #selfish Maybe we'll make more in the future, and I can show you how we did it!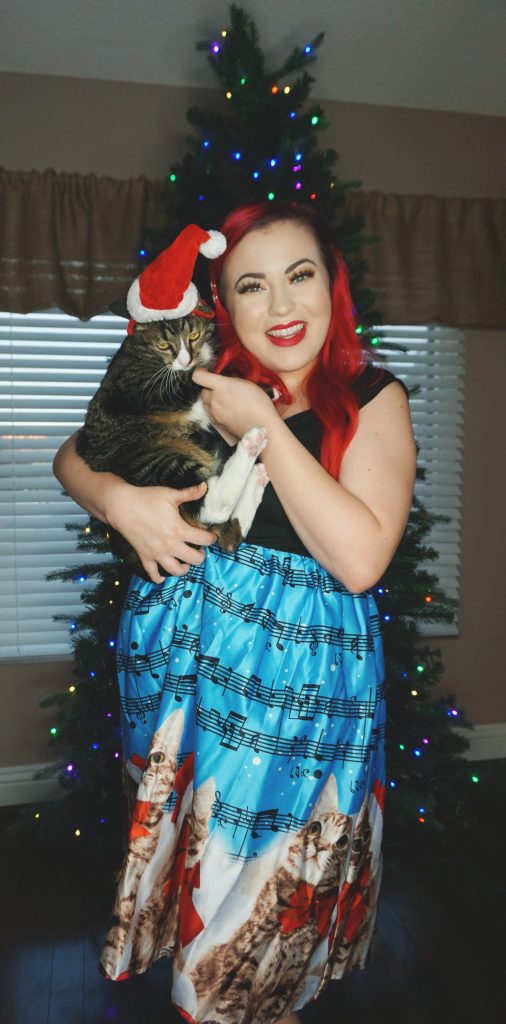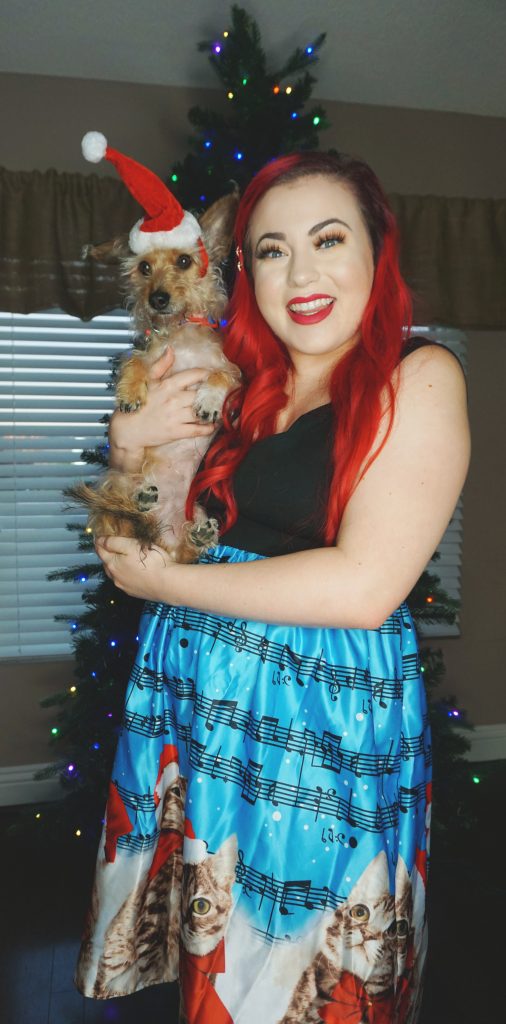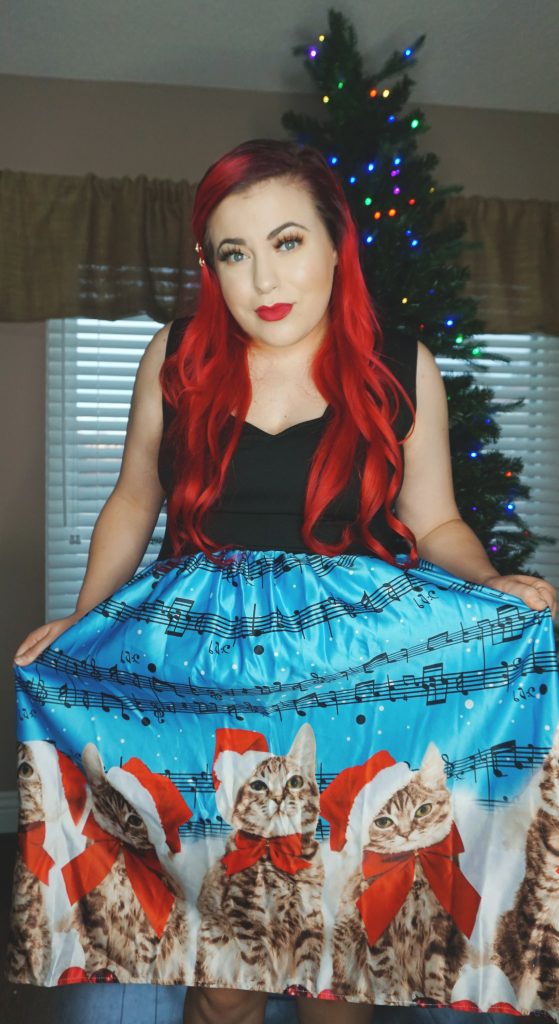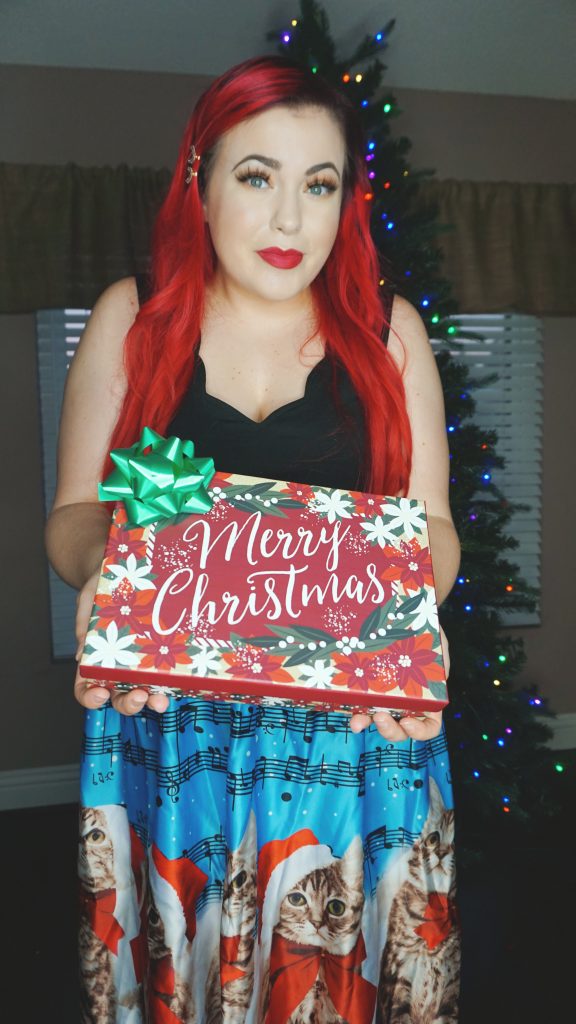 Another suggestion I wanted to quickly mention is to get them what they asked for (as long as it's not crazy expensive)! Sounds almost too simple, right? Our family just flat out asks each other what they want, and it works out really well. It makes everyone feel like they are giving a gift that is wanted and will be used. You can even translate this tactic into your friendships! Obviously, every relationship will be different so use your judgement. Part of giving is the element of surprise, but it's still enjoyable to buy something you KNOW the other person wants.
I hope you enjoyed my first and probably my last gift guide! I typically hate gift guides, but actually had fun doing my own. Remember that the size or cost of a gift does not matter. It's the heart and love that goes into it that makes all the difference.
What are some of your minimalist gift ideas?
P.S. I found my Christmas cat dress while thrifting! It was only $3! 😮
All my love,