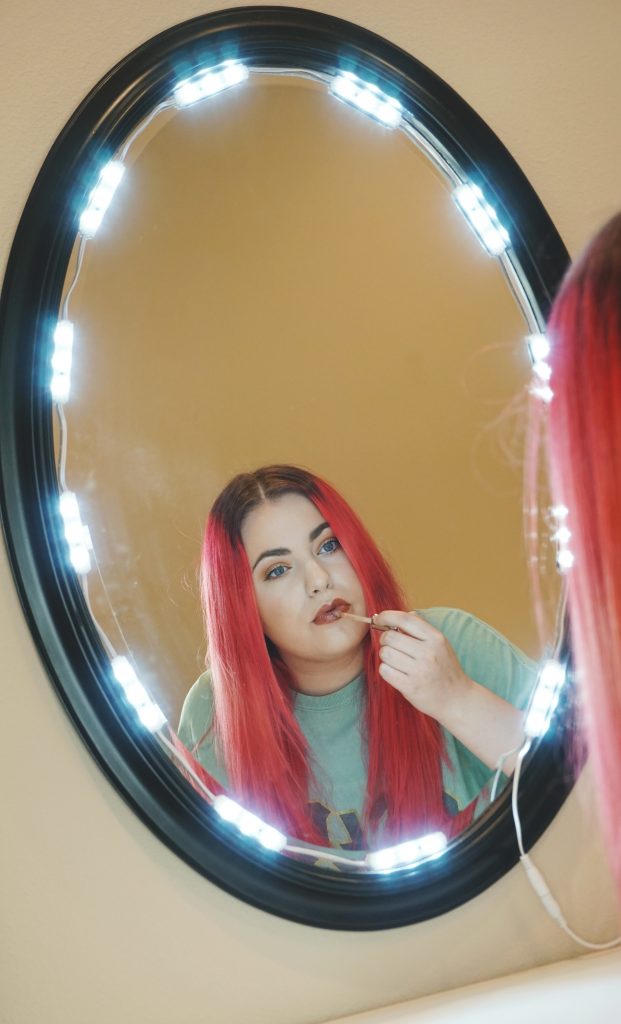 Guess who's back… back again. Even if it looked a little different this year, I hope you all had a fun Thanksgiving. I am so thankful for every single one of you that takes the time to read and engage with my content. Thank you for allowing me to be a small part of your life. ♡
Now back to our regular programming…
Do you ever get sick to your stomach when you look at the prices of vanity mirrors? 'Cause I certainly do. The beauty industry has conditioned us to feel like we need the fancy, overpriced vanities that many famous Youtubers display in their videos. And they ALL look exactly the same (the people and the vanities 😛 ). Where's the fun in being just like everyone else?
I am sharing how I created a bougie vanity mirror for only $28. Yup, you read that right. Only $28. I scored the mirror at my local Goodwill for $10, and I bought the lights on sale on Amazon for $14 (click here). The spray paint was cheap, and I found paint tape and sand paper stashed in our garage. Obviously, you can use whatever size or shape mirror your heart desires. I was really lucky and found a mirror at the thrift store in prime condition. That is an extremely rare occurrence. Please triple check your mirror before buying it to make sure it's free of any cracks or scratches!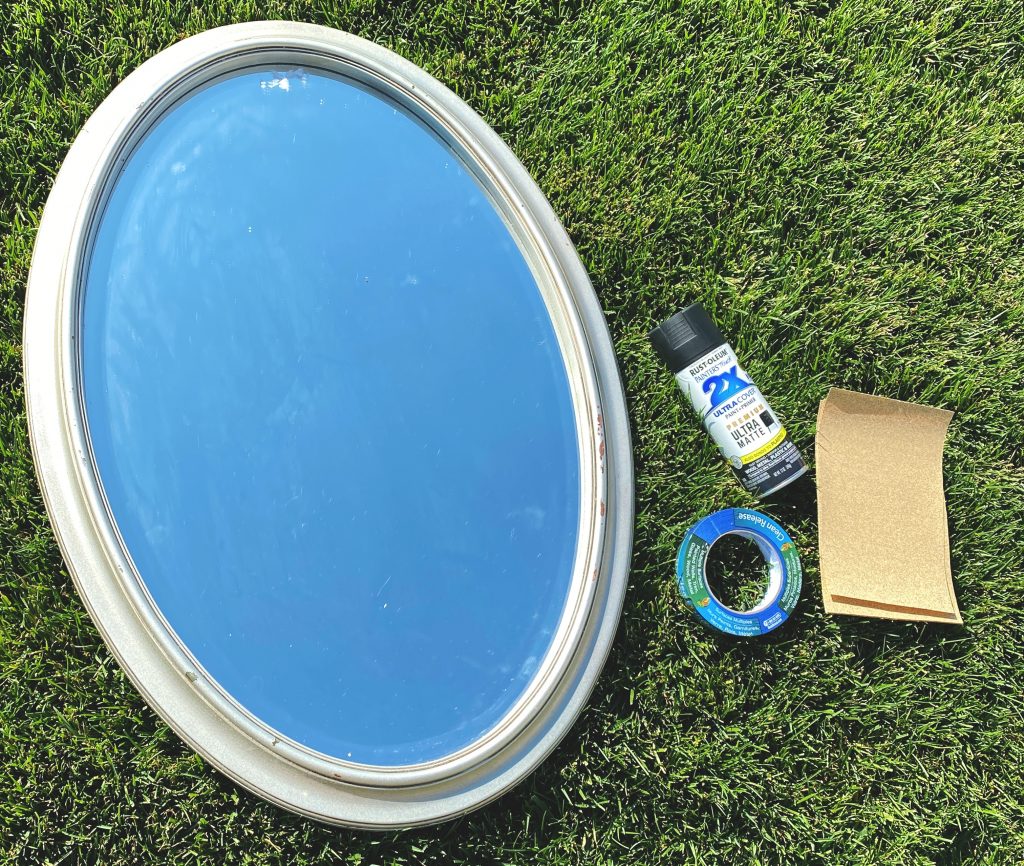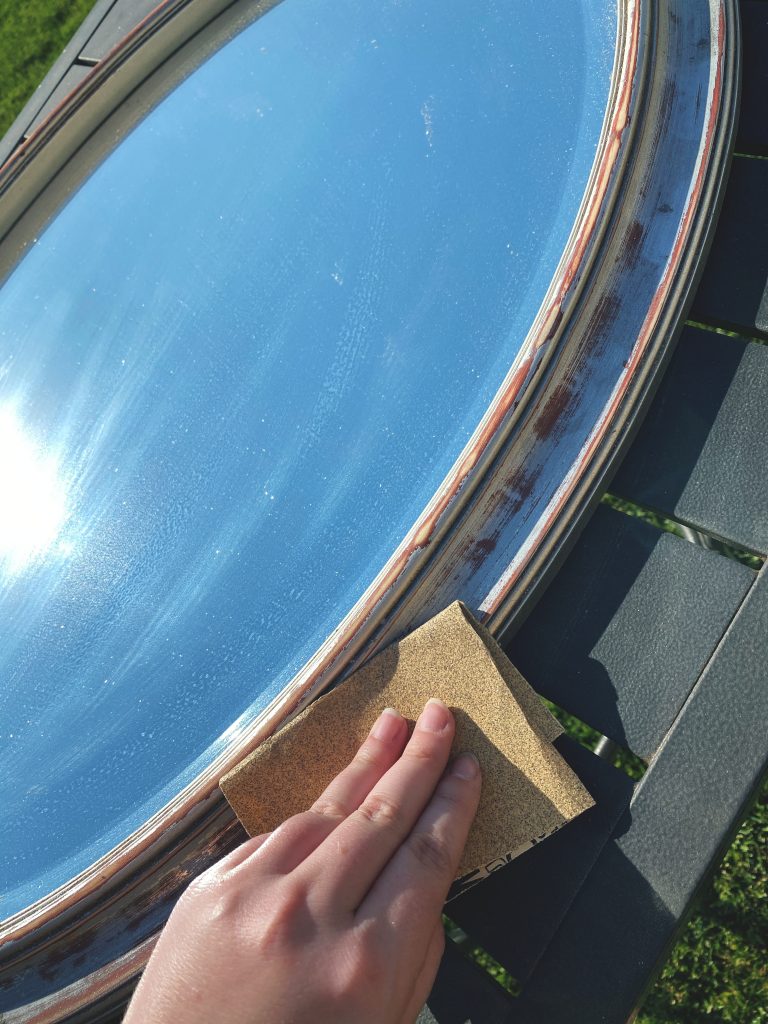 I started by cleaning and sanding the outer layer.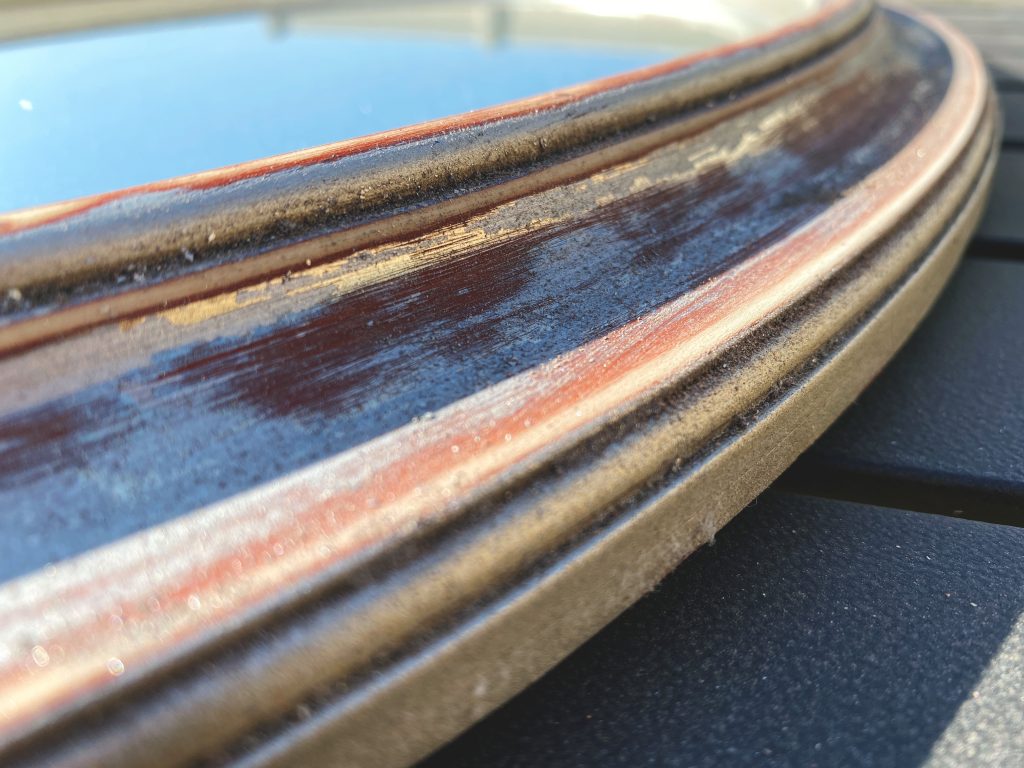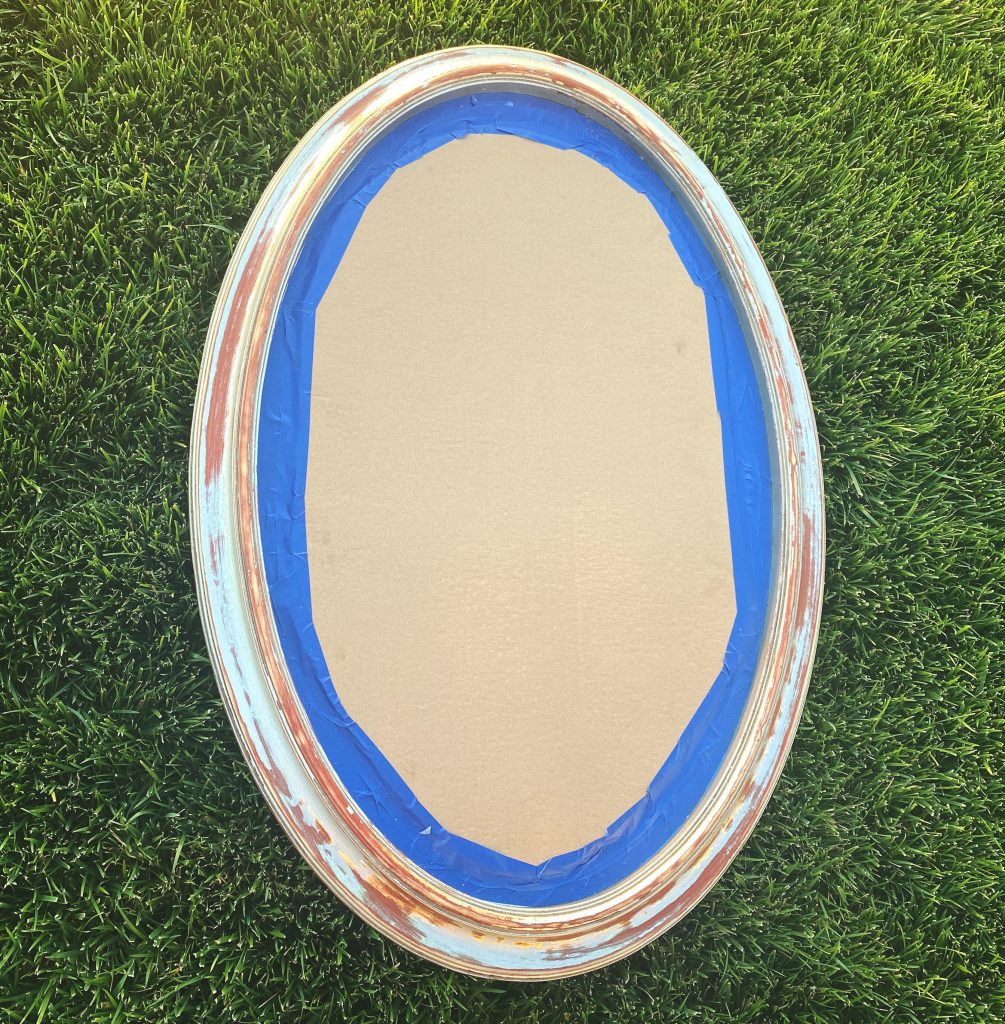 I carefully taped cardboard to the mirror to protect it from the paint. You can also use newspaper or magazines.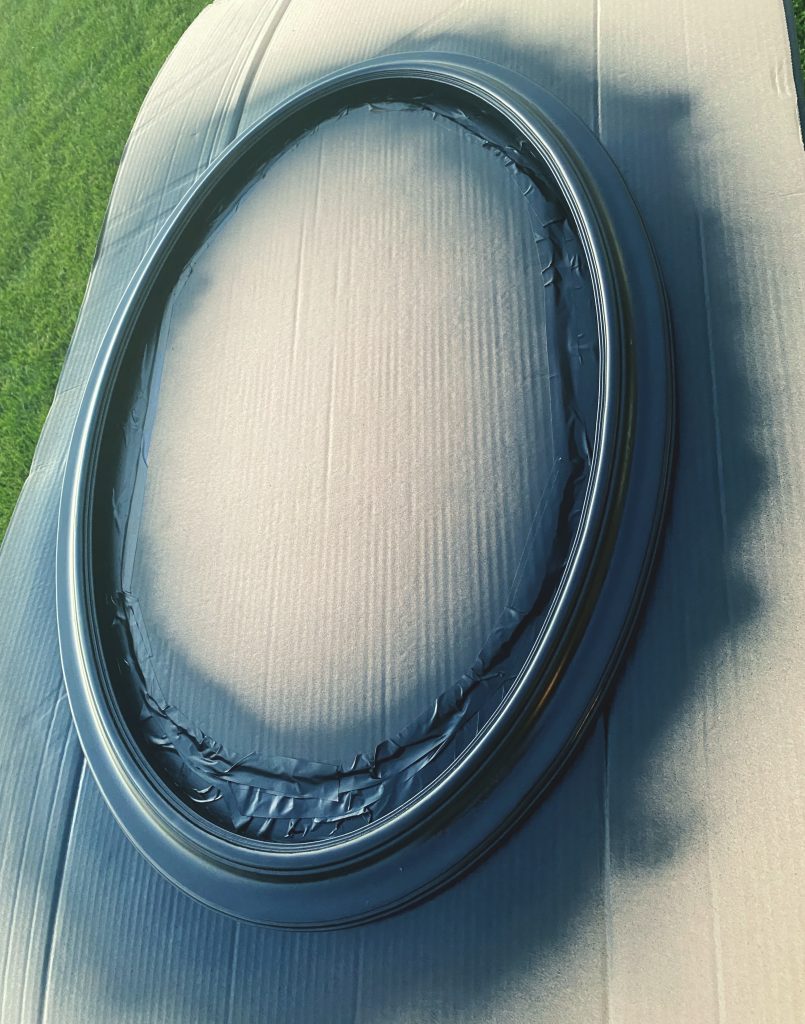 I sprayed two coats and let it fully dry.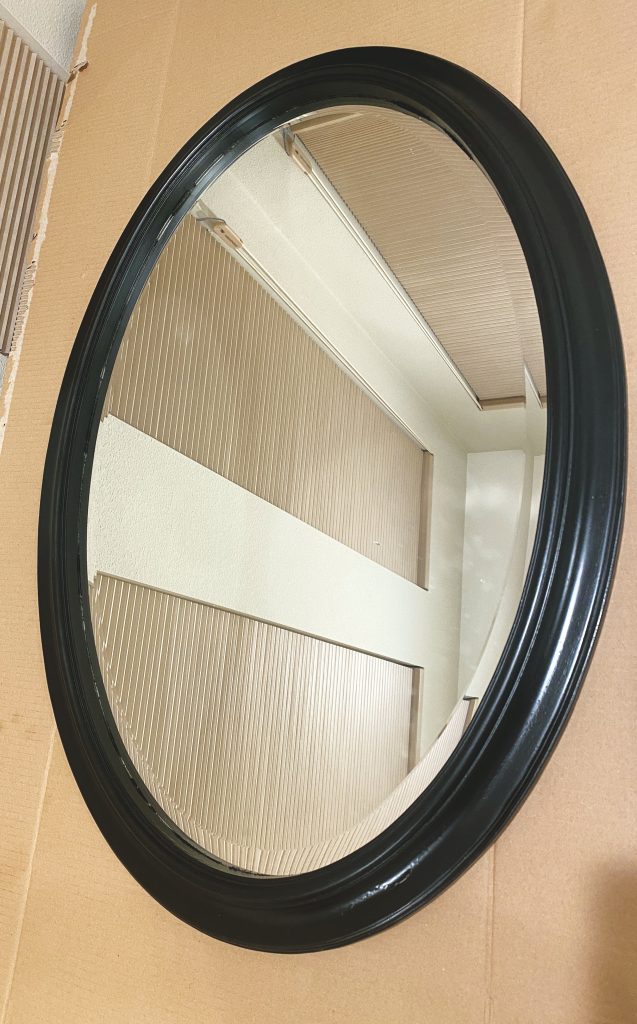 The lights will adhere to any surface so it is up to you where you would like to position them. I chose to place them directly on the glass. Once you have them positioned and stuck to the surface, you can simply cut any of the excess wire.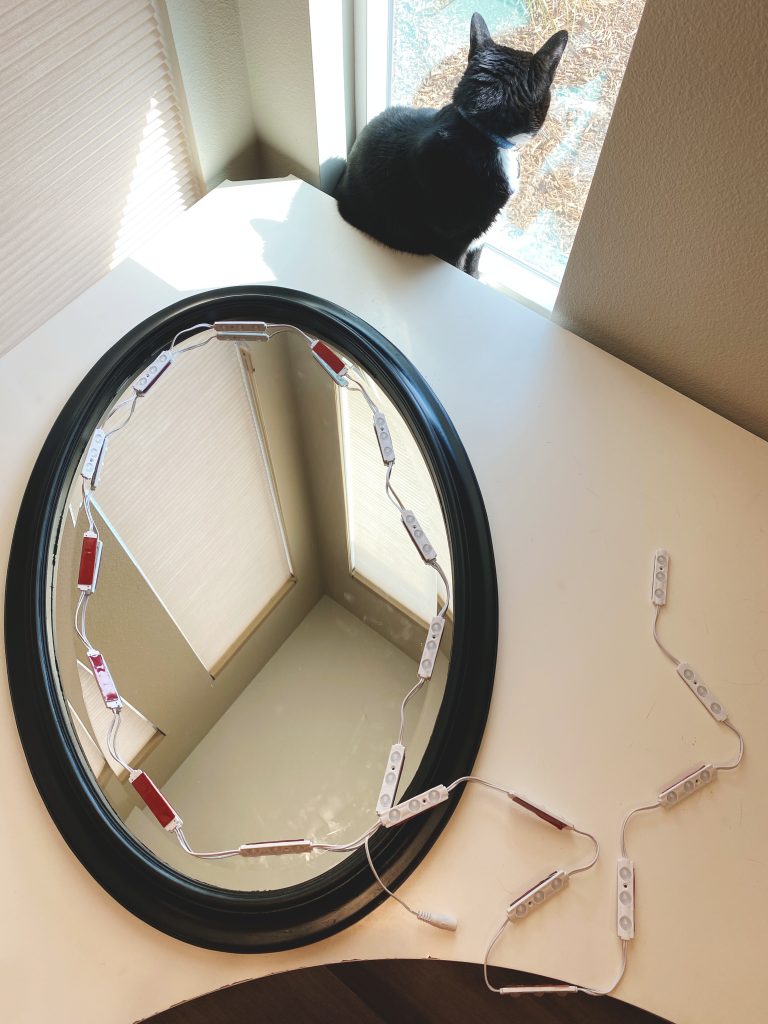 The lights have a touch button to turn them on and off.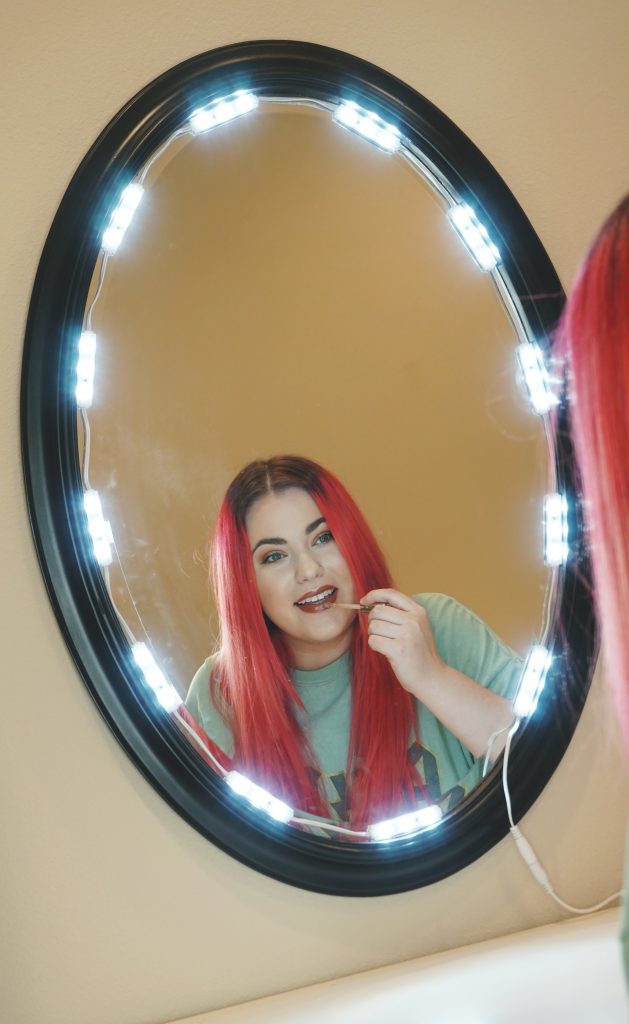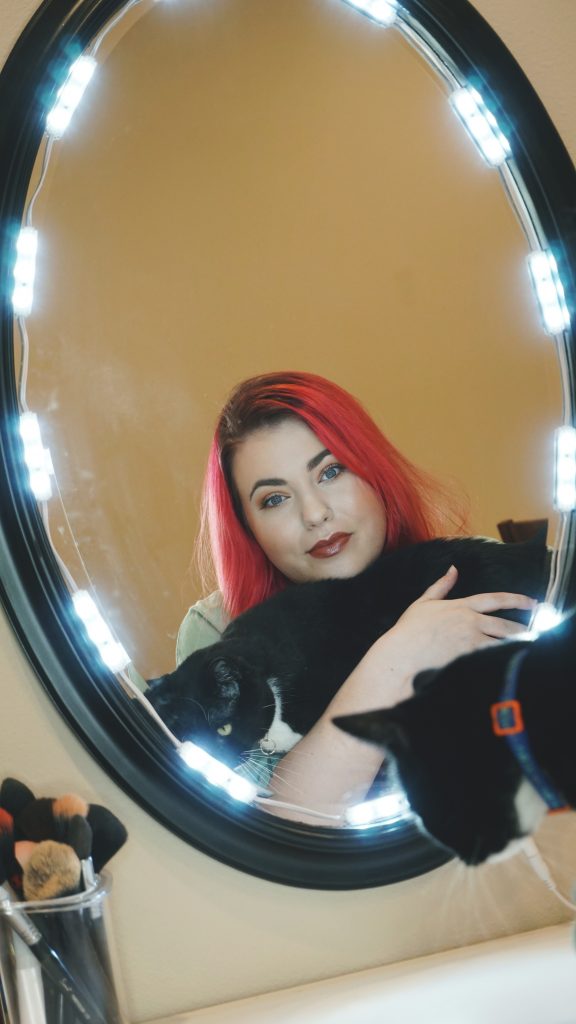 I am so happy with how my mini vanity mirror turned out. I was able to get the EXACT shape and color that I wanted without spending an arm and a leg. It is a recycled, one of a kind piece that I think I will be enjoying for a really long time.
Do you have a vanity mirror? Where did you find yours?
All my love,