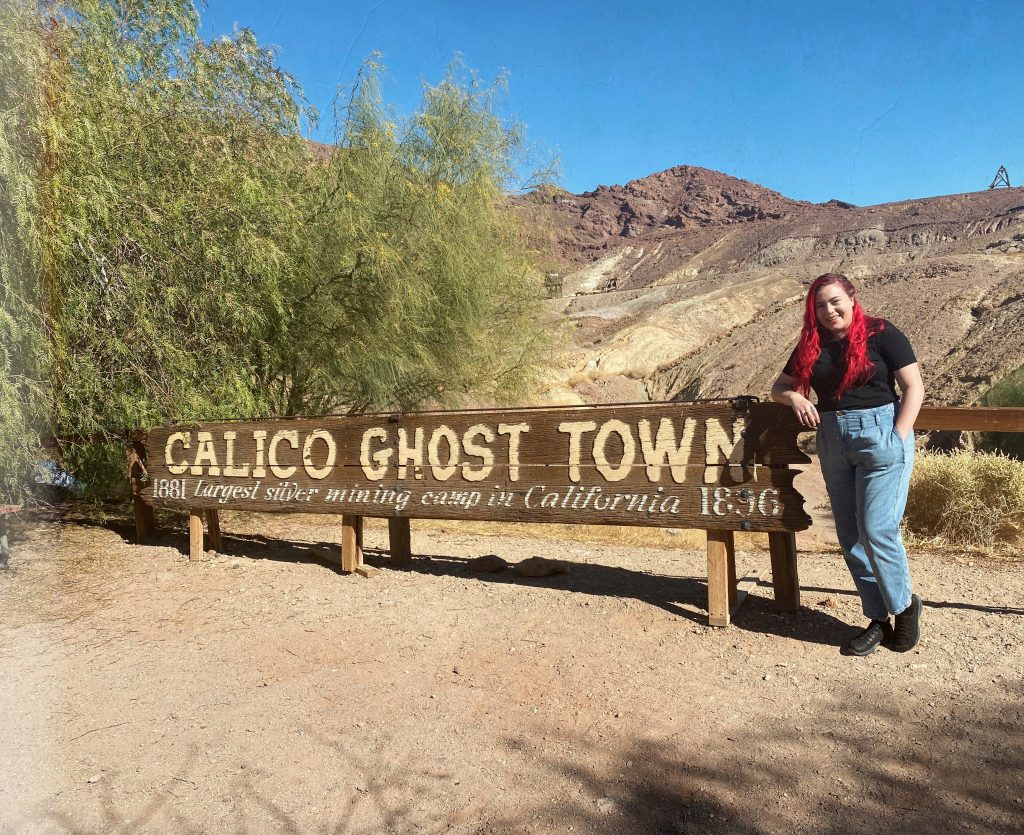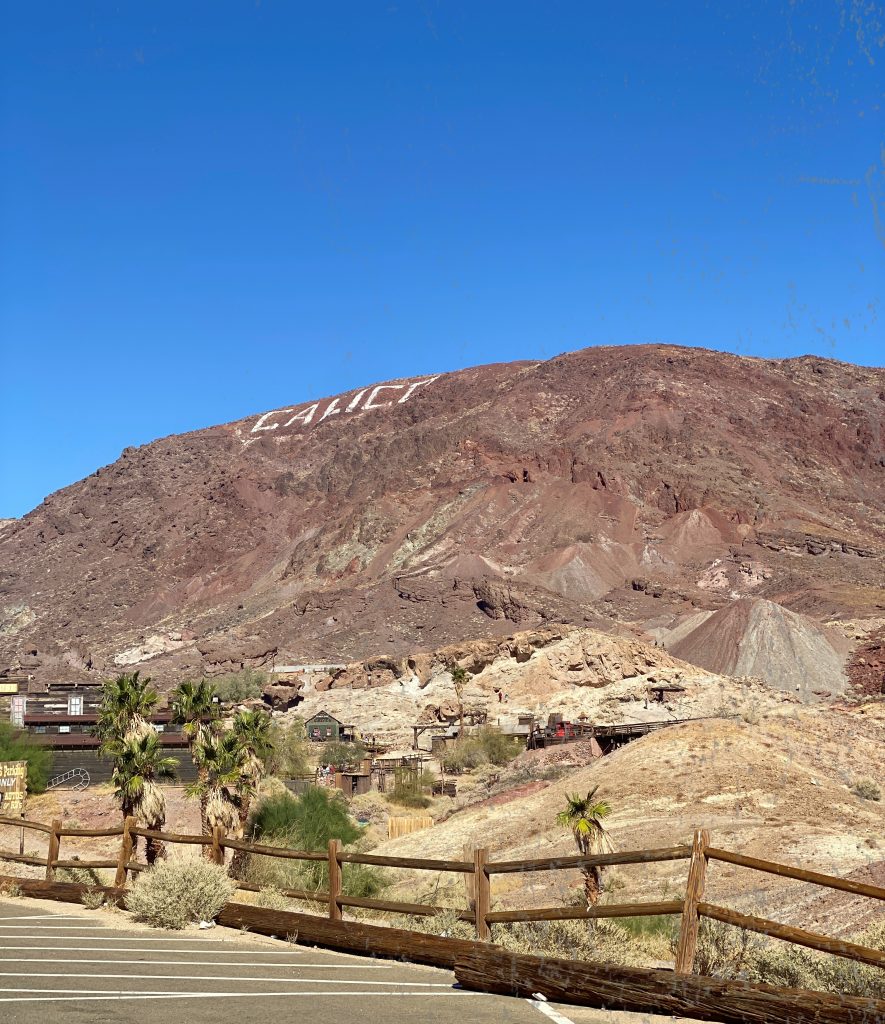 In mid-November, my mom and I made a quick day trip to the quaint, mysterious Calico Ghost Town. It was on our way back home from a personal family affair, and since most of the town is outdoors, we figured it was relatively safe.
In 1881, miners worked their way to the Calico mountain in hopes of being a part of the biggest silver strike in California. Their efforts were not in vain, and Calico prospered for quite some time. Unfortunately, their luck expired after twelve years. Silver lost its value, and the miners packed their belongings and left Calico. After many years of sitting empty and lifeless, Walter Knott, the creator of Knott's Berry Farm, purchased the town and brought it back from the dead… well, as much as he could. There will always be something slightly ominous and mysterious about Calico.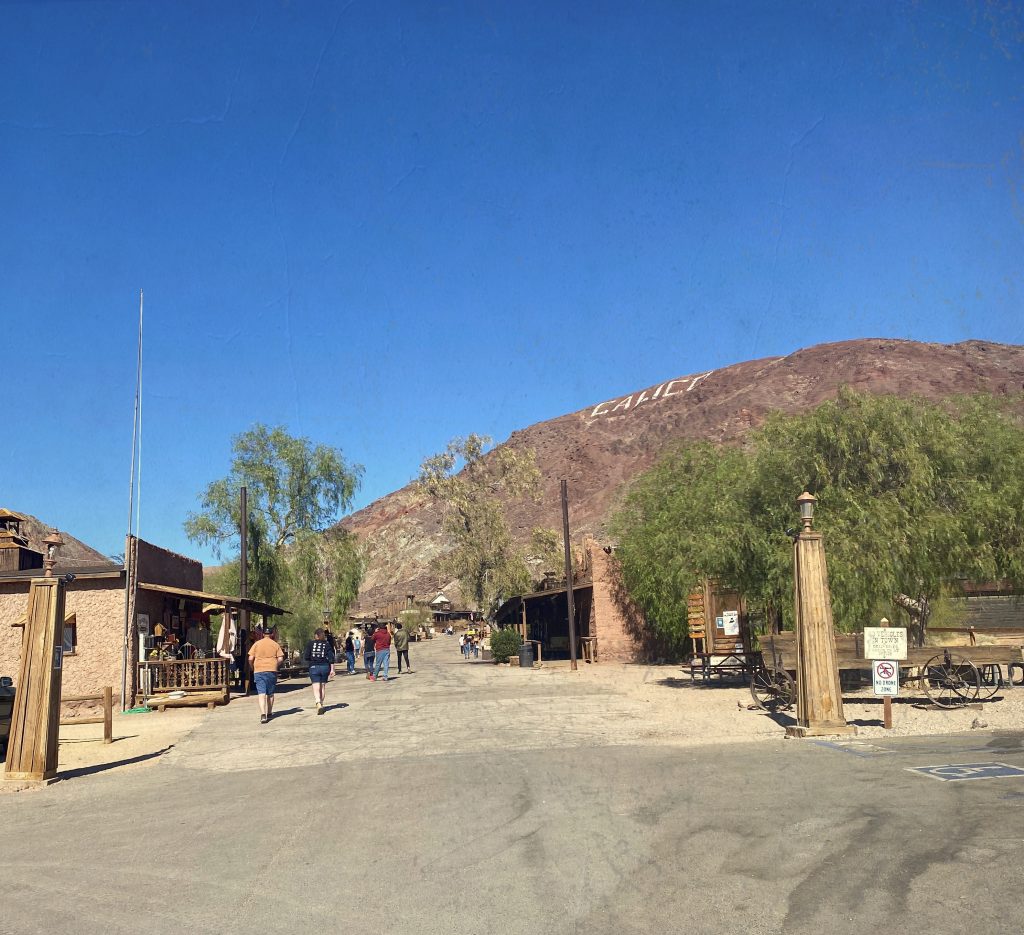 The ghost town is quite large and there is a lot to explore. You could easily spend a good portion of your day meandering all that the town has to offer. Many of their tours and experiences were closed due to COVID-19 on this particular day, but it was still fun. When the world is functioning like normal again (one can hope), you can take a ride on the Calico Odessa train or trek through the Maggie Mine. I have done both on previous visits, and it gives you a deeper appreciation for the history of the town.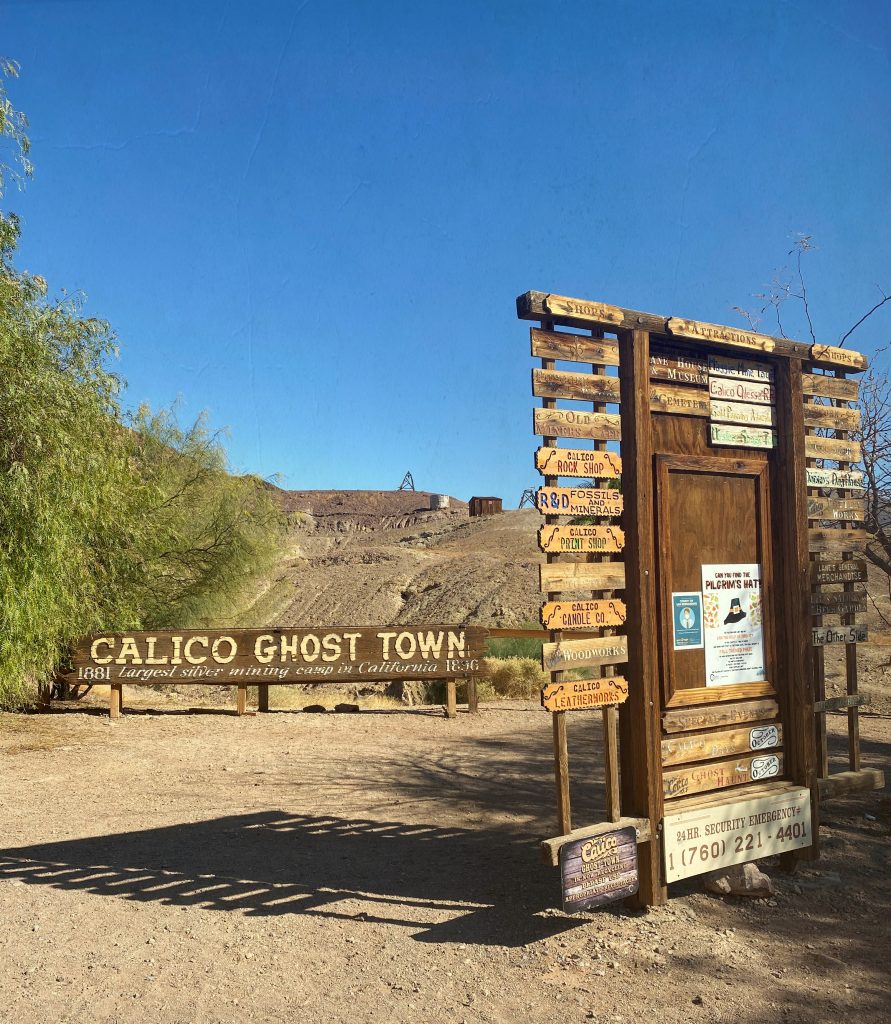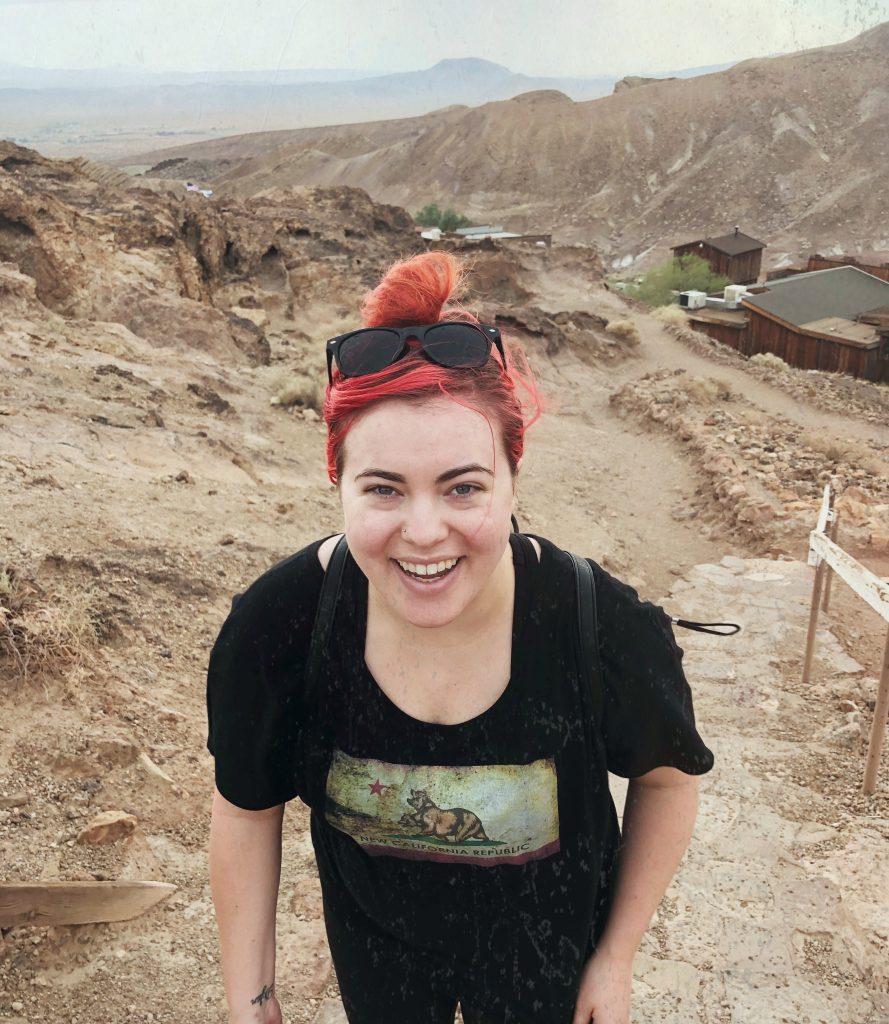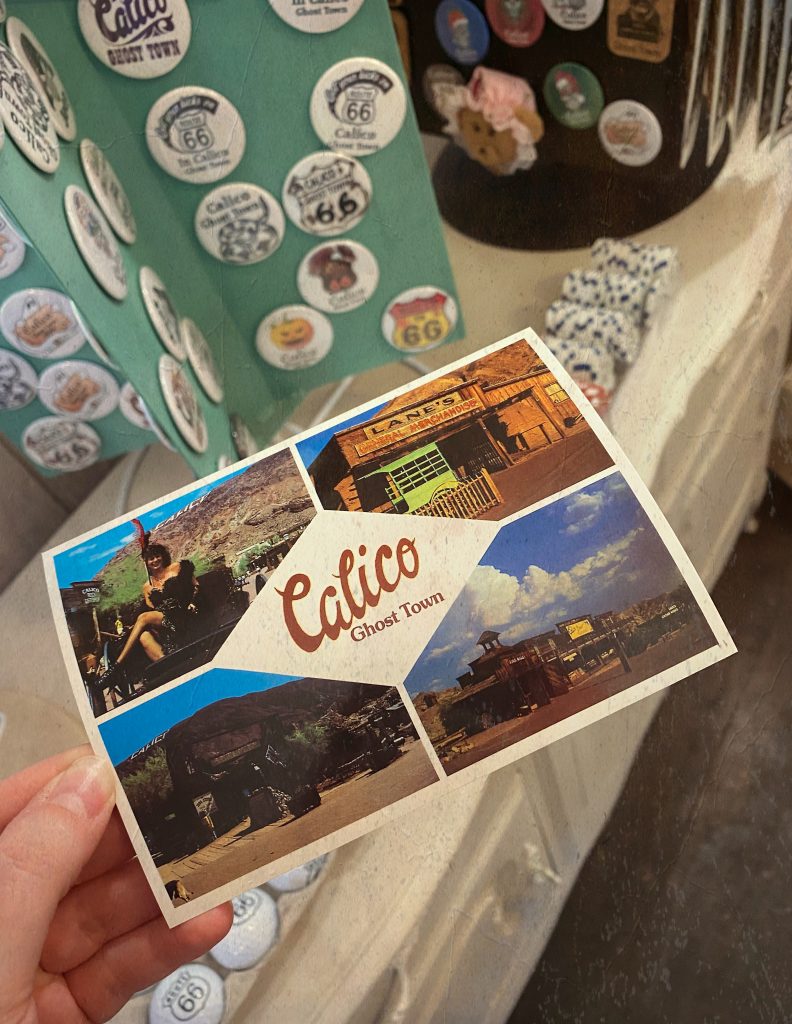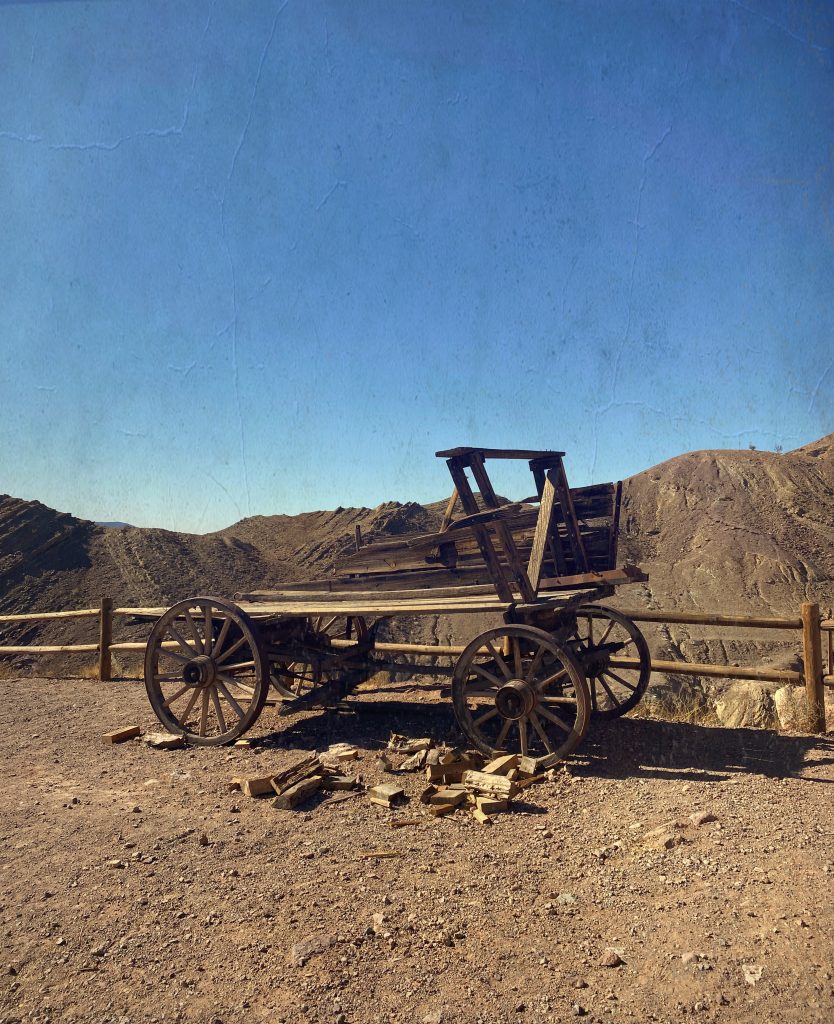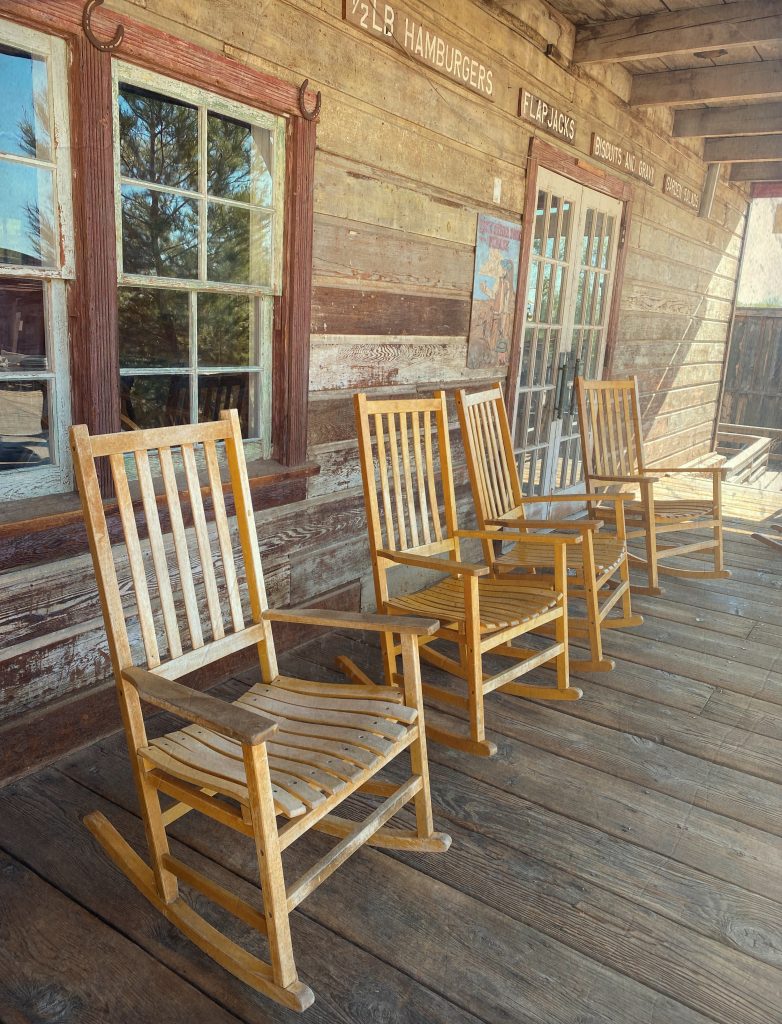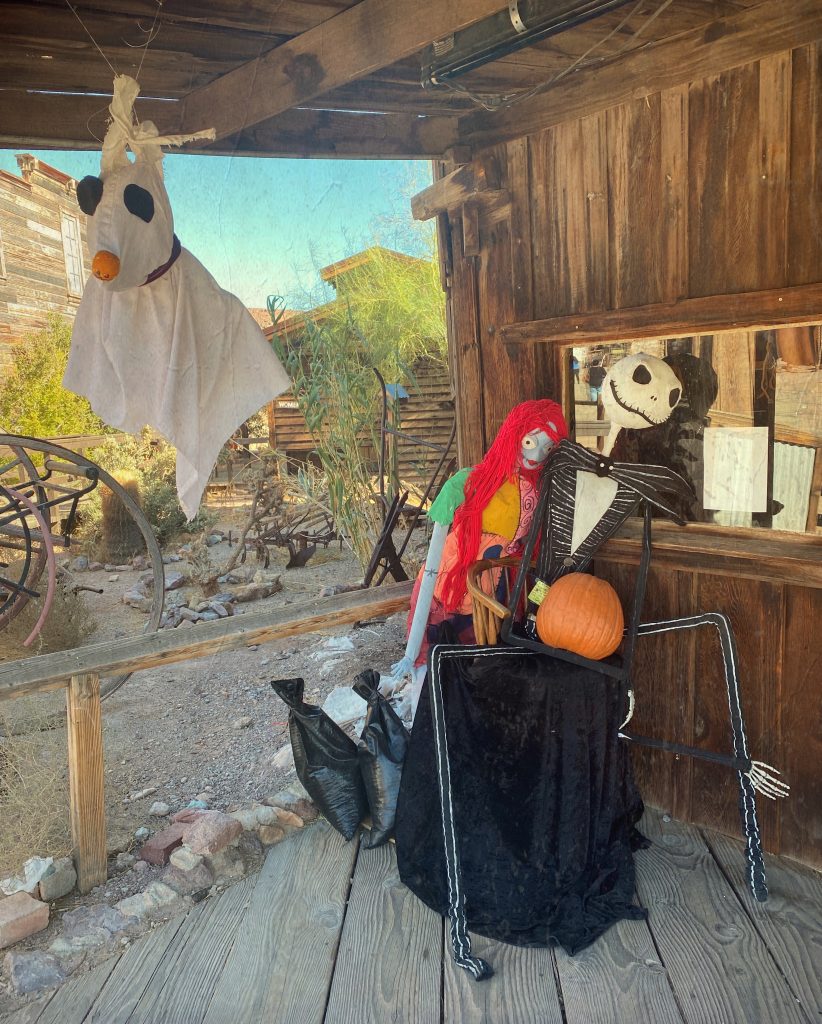 Calico hosts many, family friendly holiday events, and they still had Jack, Sally and Zero displayed from Halloween! I believe they are having a socially distant Santa Globe event December 19th. Definitely check it out if you are interested. 😀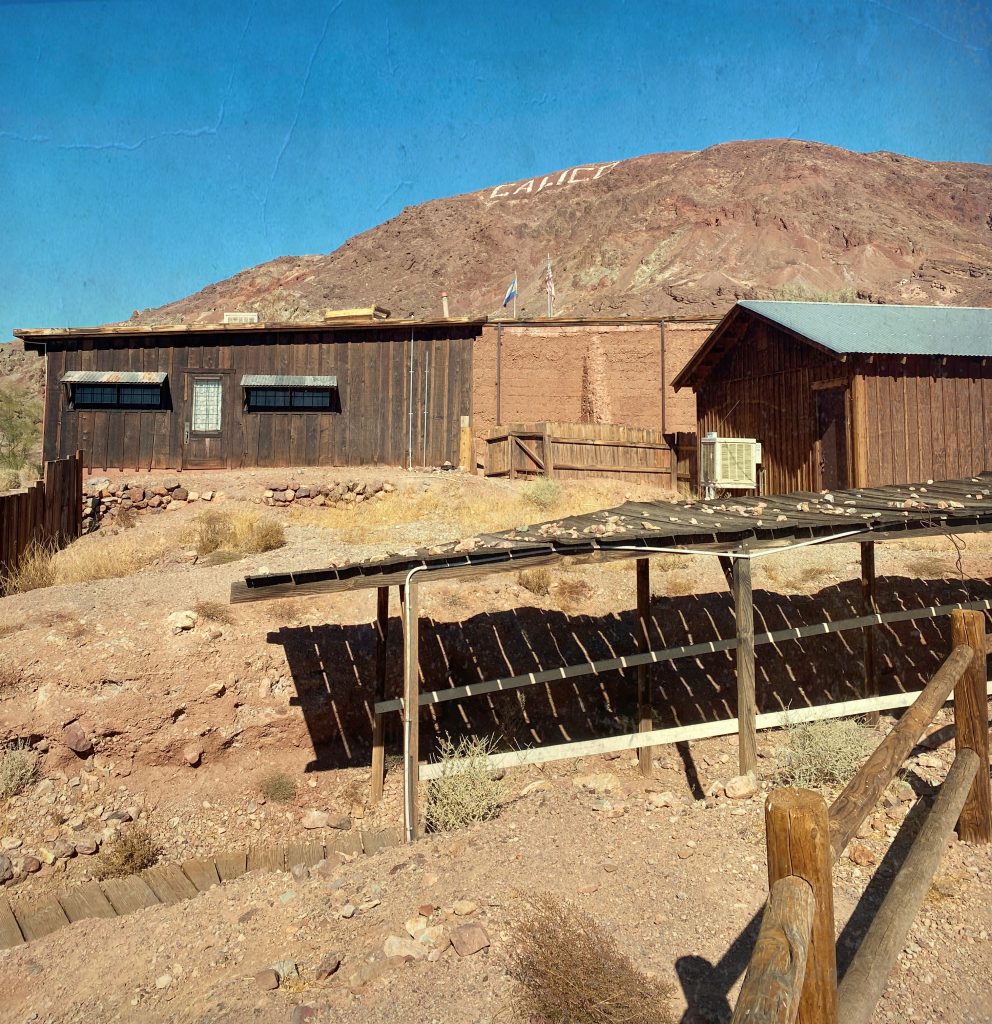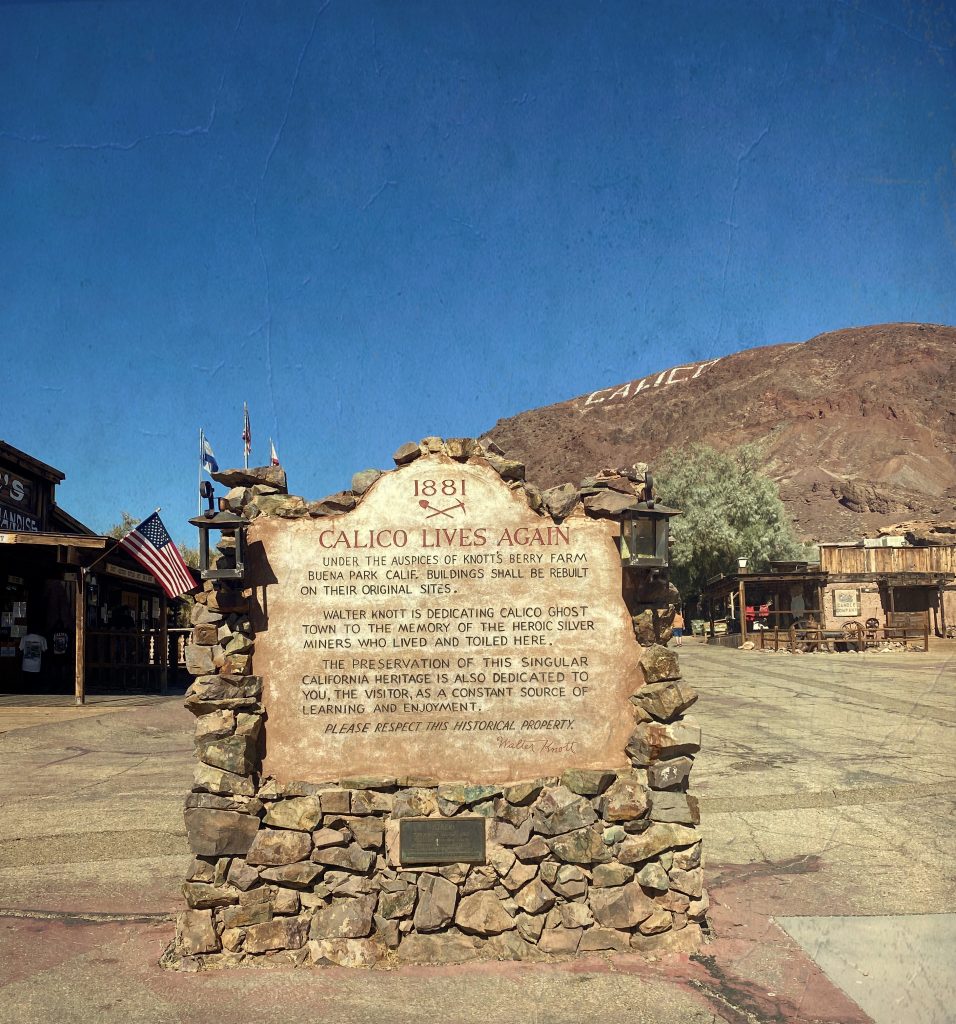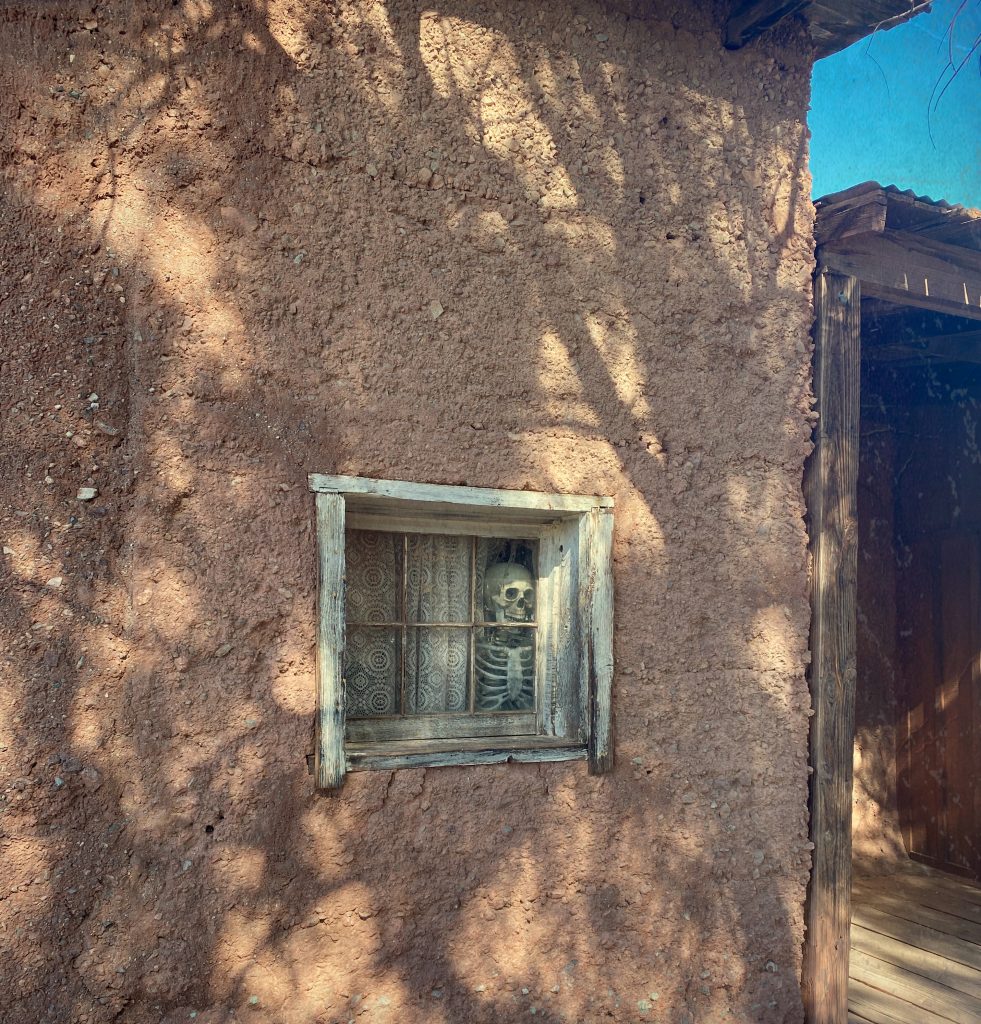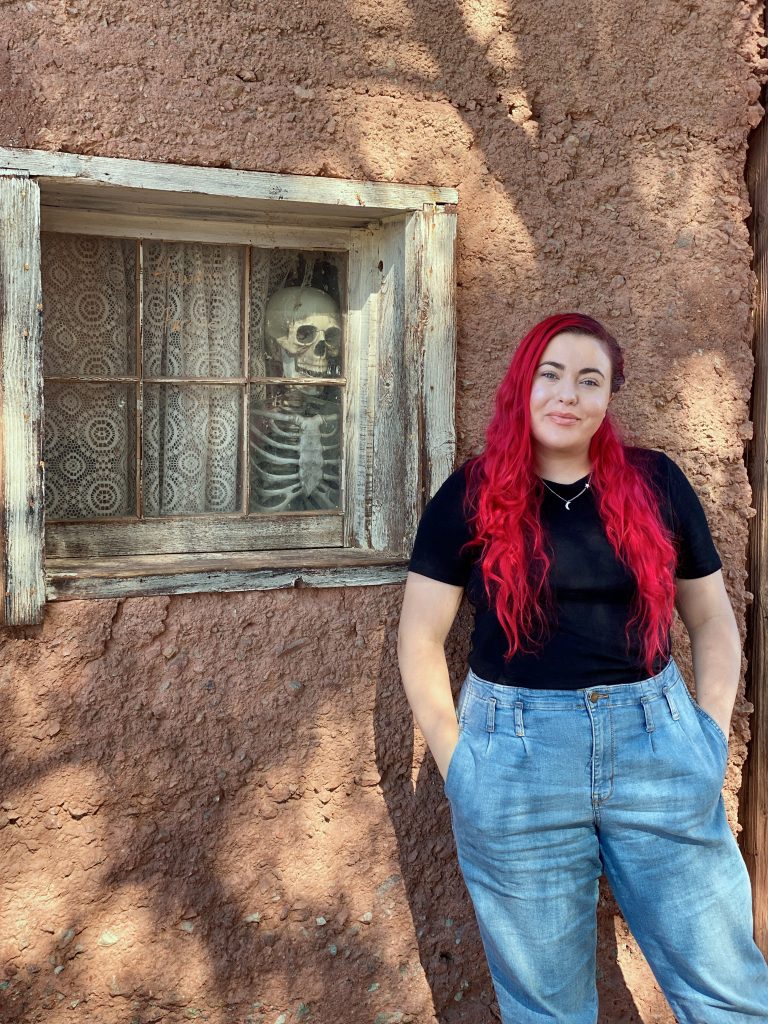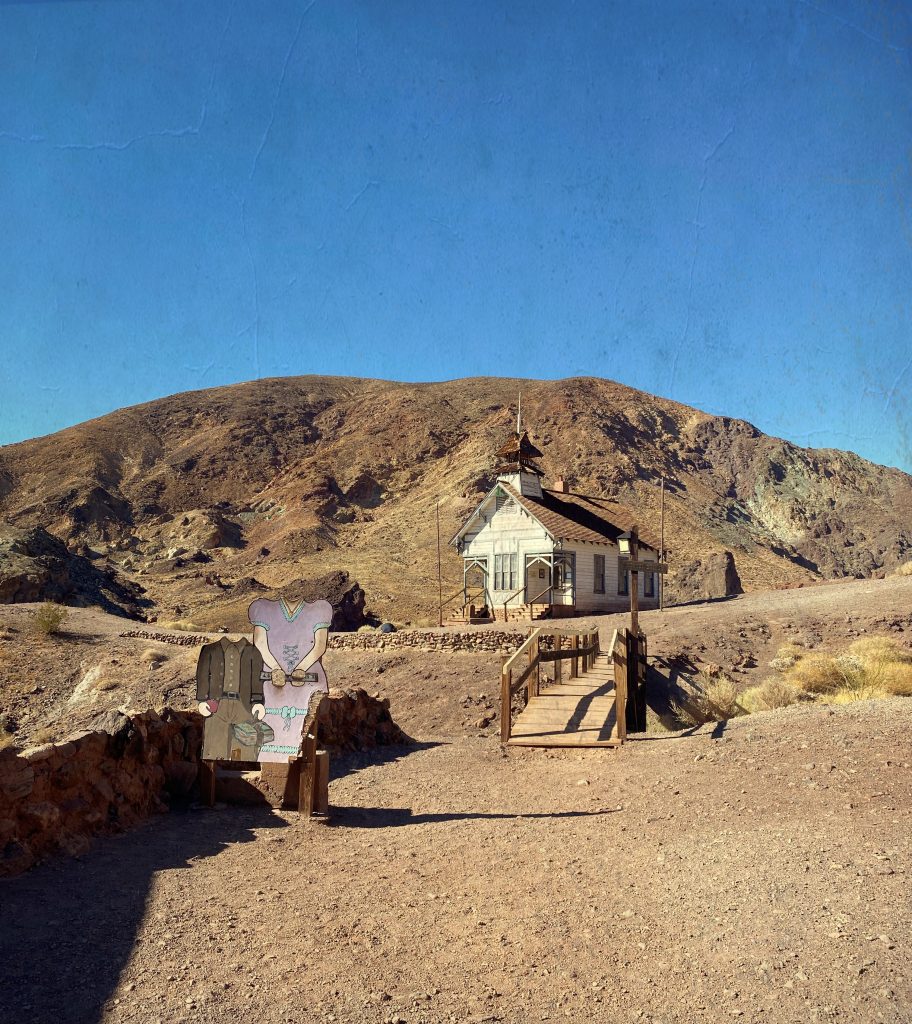 The Old School House…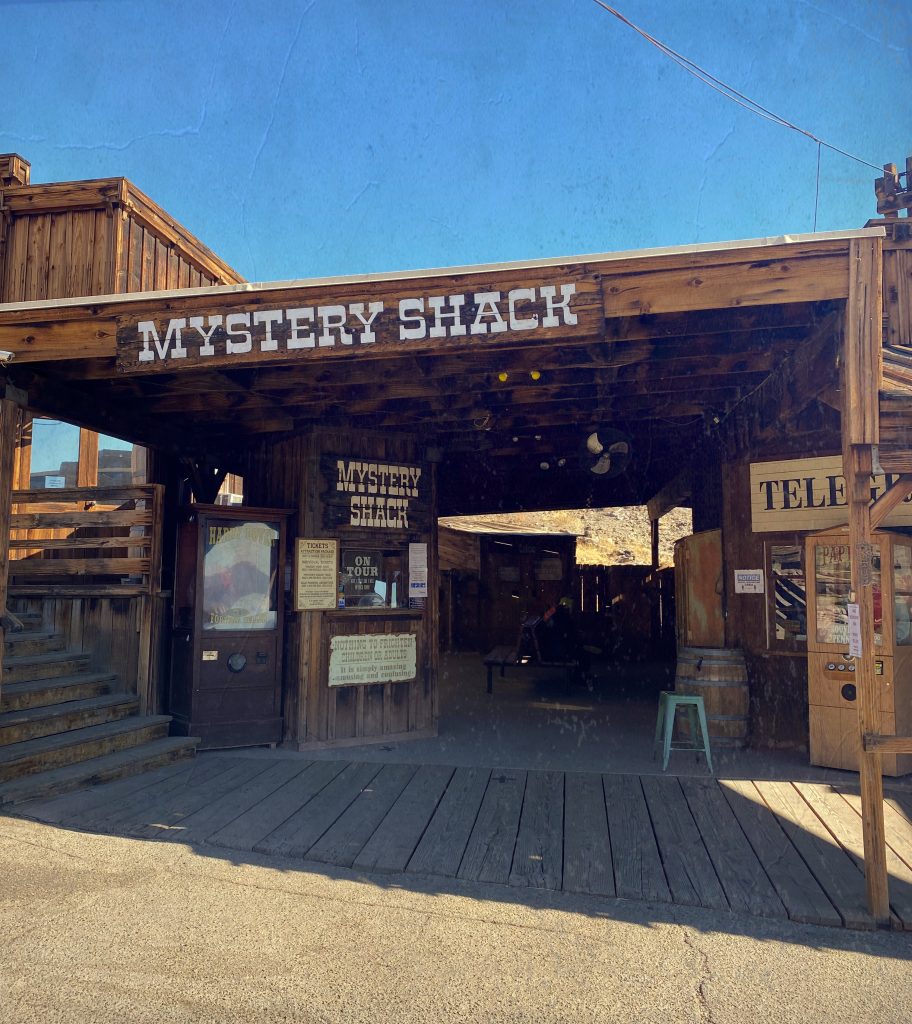 Besides gold panning, the Mystery Shack was the only tour open. I was way too busy keeping my balance to take photos inside, but I highly recommend spending the $3.50 for a ticket. The shack stands at an angle and plays tricks on your mind!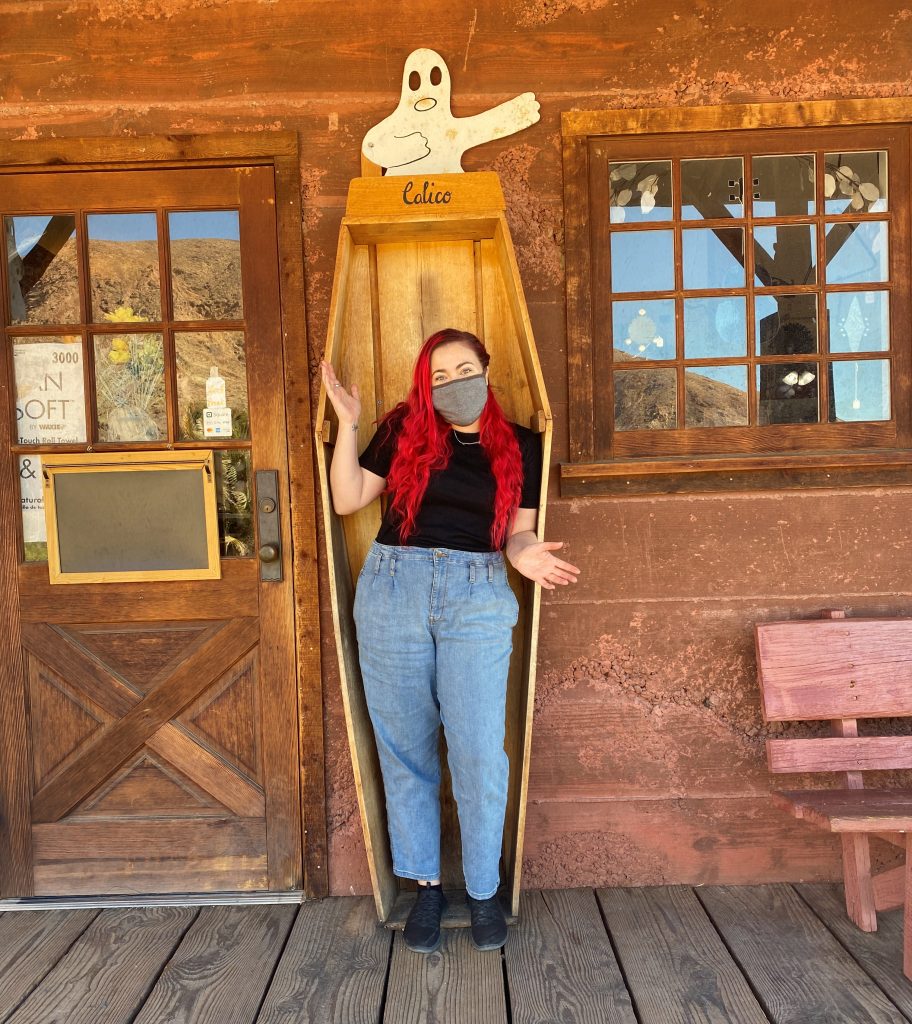 If you were thinking about visiting, I suggest going when it's cooler or packing lots of sunscreen, water and a hat! Calico has many picnic tables scattered throughout the town so feel free to bring a lunch as well.
Have you ever been to Calico Ghost Town?
Hours: 9 – 5 daily.
Parking: Free!
Entrance Fee: $8 per adult. They have discounts for kids!
Pet Friendly: Yes! You should visit their doggy bakery, and get your furry companion a treat. Thank me later. 😉