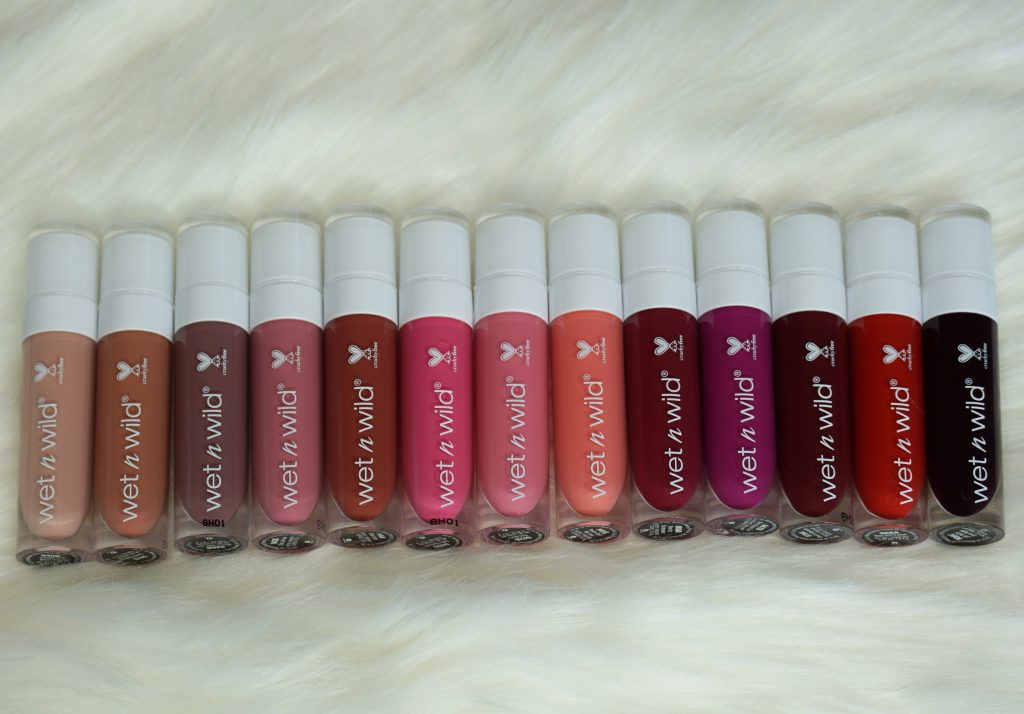 QUICK DISCLAIMER: Wet n Wild is no longer considered cruelty free.  Please refer to Logical Harmony for more info.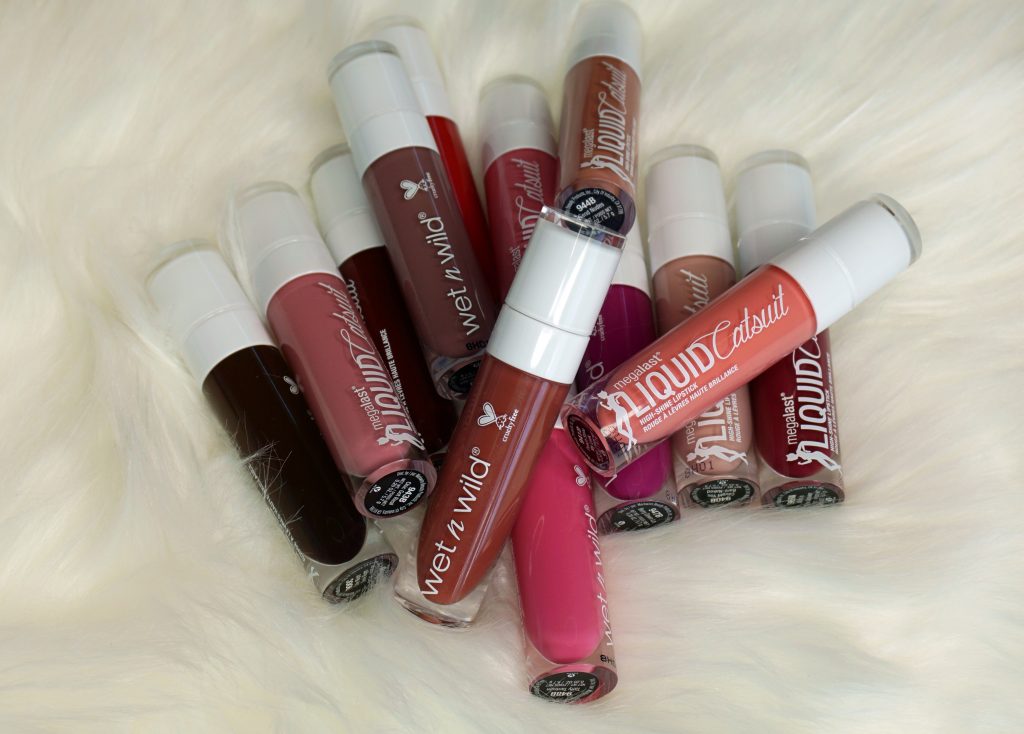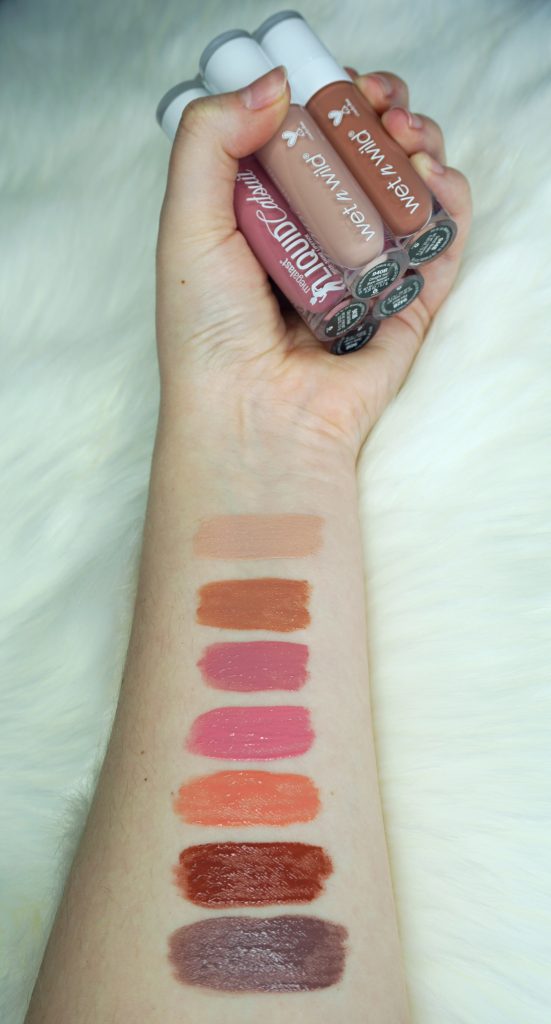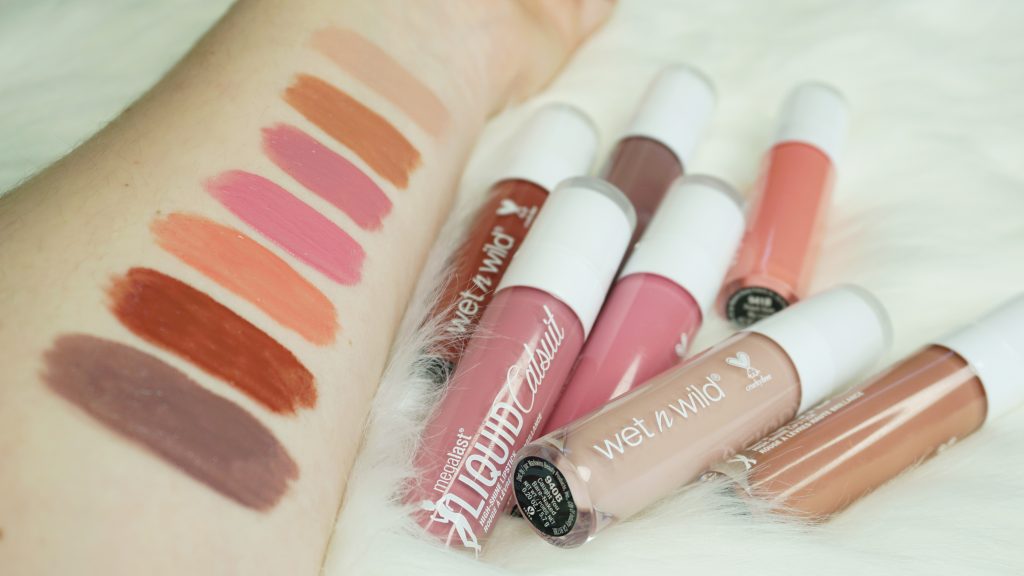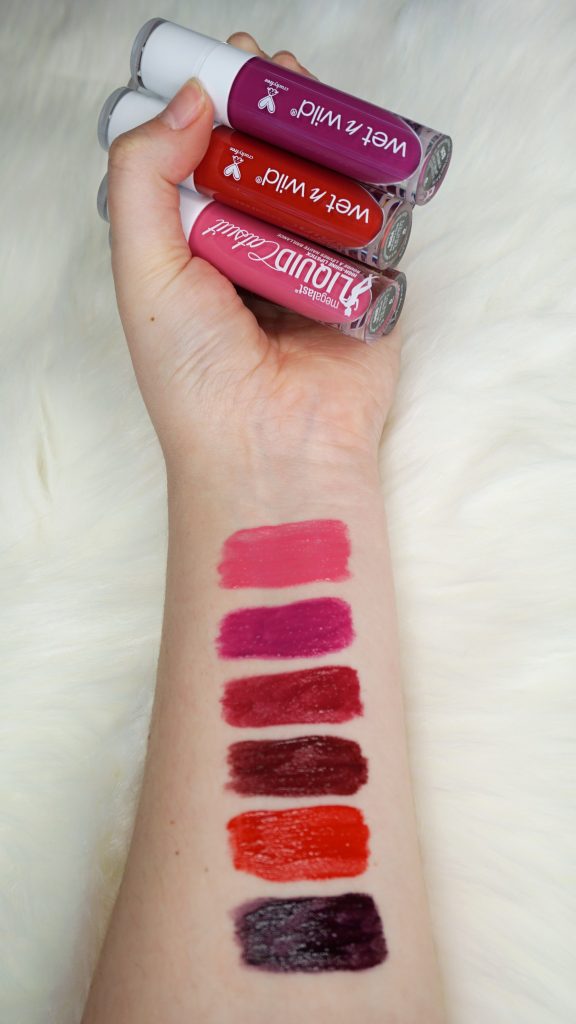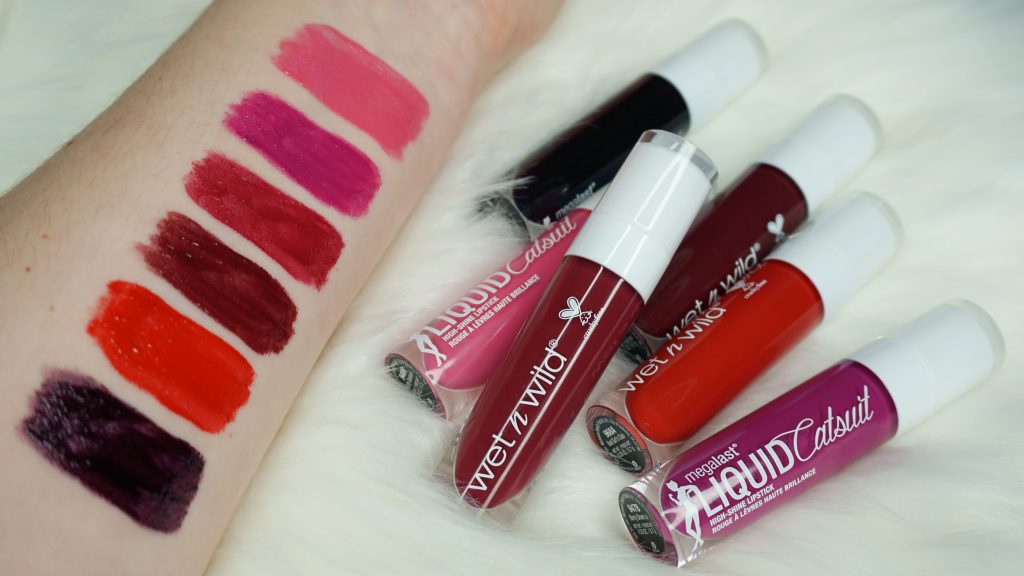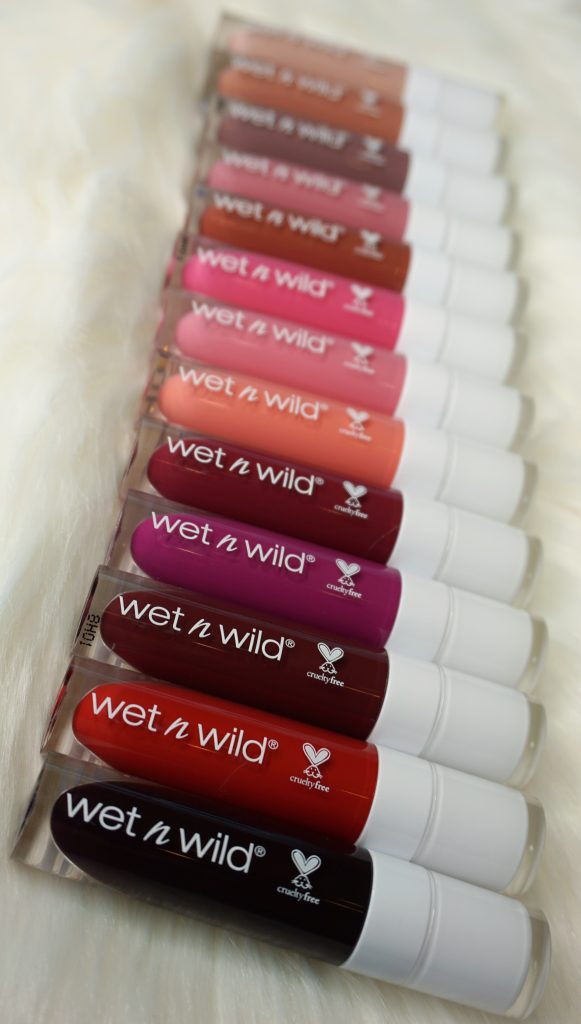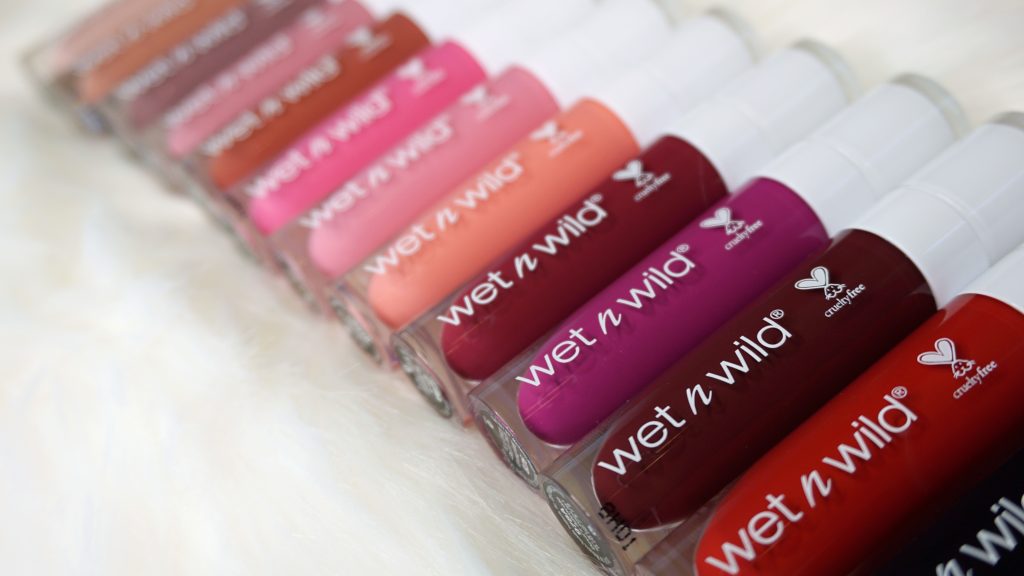 Happy Thursday! I hope you guys are having a fun week! 🙂
Before Christmas, I bought the full collection of the new Wet n Wild Megalast Liquid Catsuit High-Shine Lipstick. Between anniversaries, birthdays and the holidays, I just never got around to it. When I review something, I like to dedicate a lot of time to that specific product so I can tell you my complete thoughts. So that is why I am so tardy.
Okay, I'm done making excuses… for now.
Here are some of the pros… Don't quote me, but so far, this Wet n Wild collection shocked me the most. In a good way! Besides Late Night Done Right, ALL of the shades were PIGMENTED. It was also insanely easy to apply, and what matters the most to me: comfortable. Several times I actually forgot that I was wearing something on my lips! In the past, I would gravitate more towards matte, but recently, I have been on a dewy, glossy kick. Their high-shine lipsticks are so effortless, and bring life to your face.
There's not many, but here are some of the cons… If you want a lipstick that will stay put for several hours and never transfer, this is not for you. I would say that it is comparable to a tube of lipstick. Meaning that you will have to reapply after eating, drinking, etc… I also had a tough time with Late Night Done Right. It was patchy, immediately bled outside the lines, and was just a lot of work. It took me ten minutes of finesse to accomplish the pigment you see in the last photo. Darker plum shades always seem to be the black sheep in collections.
All in all, I thoroughly enjoyed this launch, and will continue to enjoy it. For $5, give them a try! I can already say with confidence that Send Nudes and Cedar Later will probably make it into a 2019 beauty favorites!
What was your favorite shade that I swatched?
All my love,