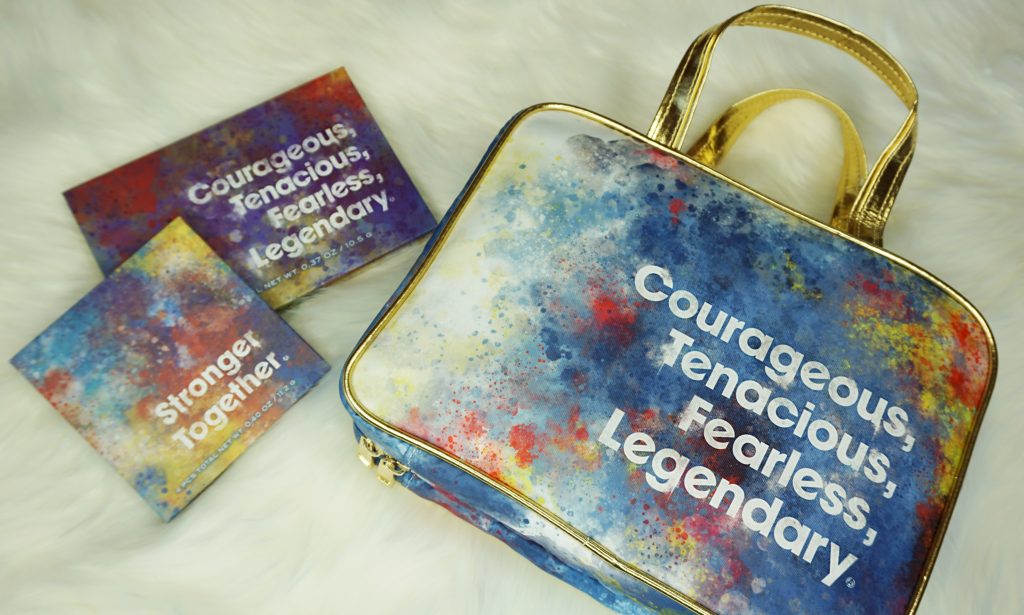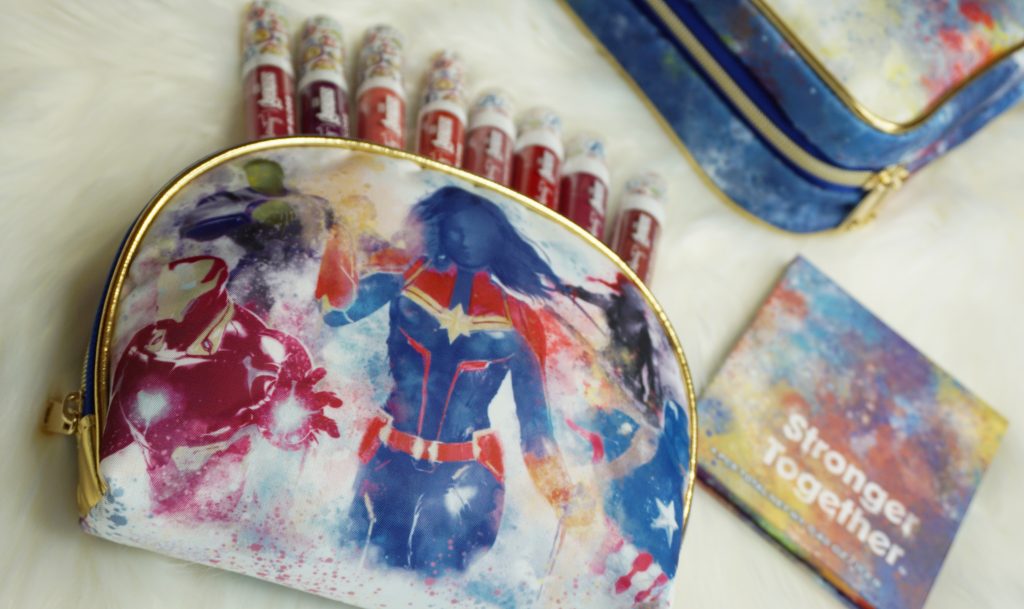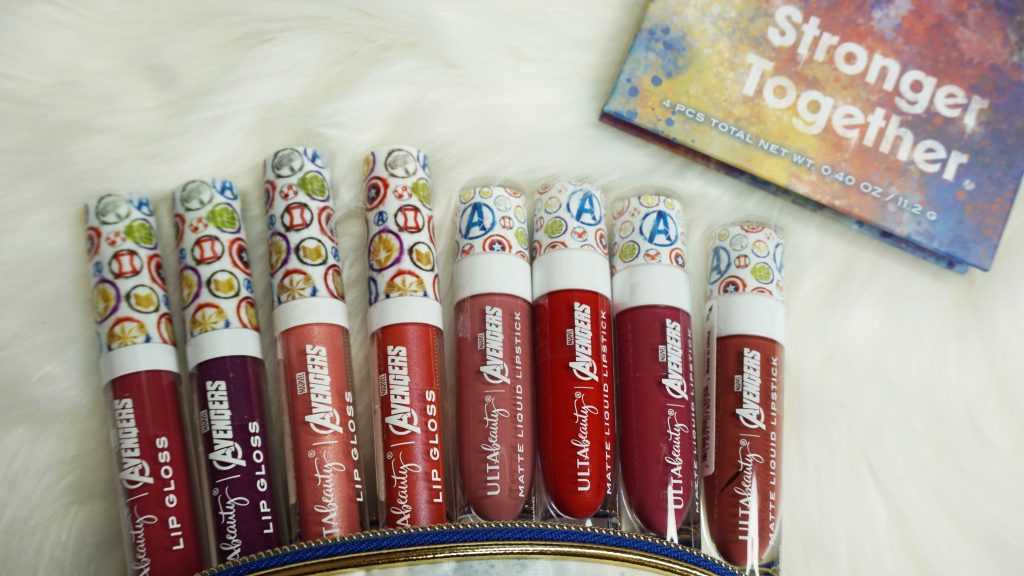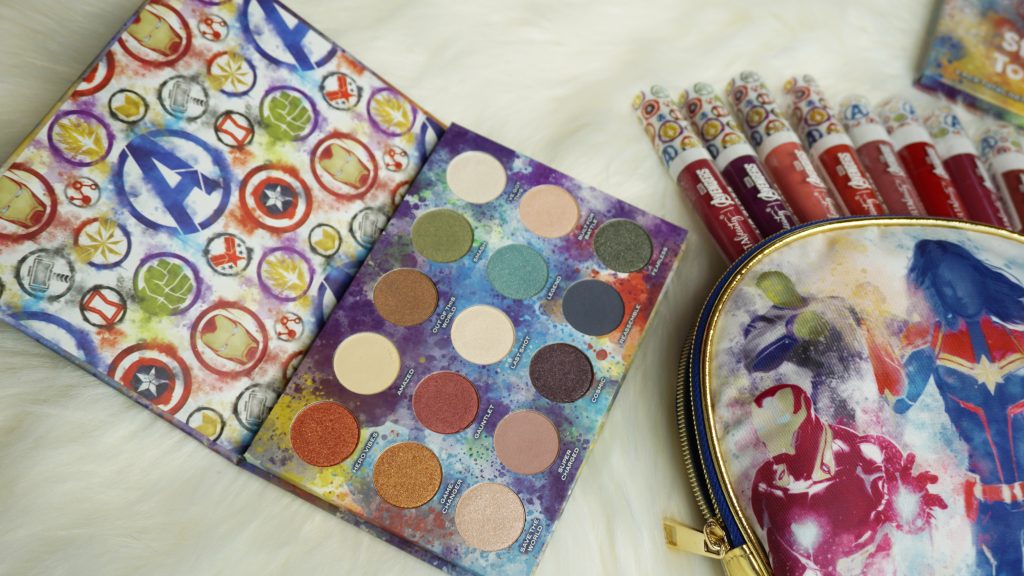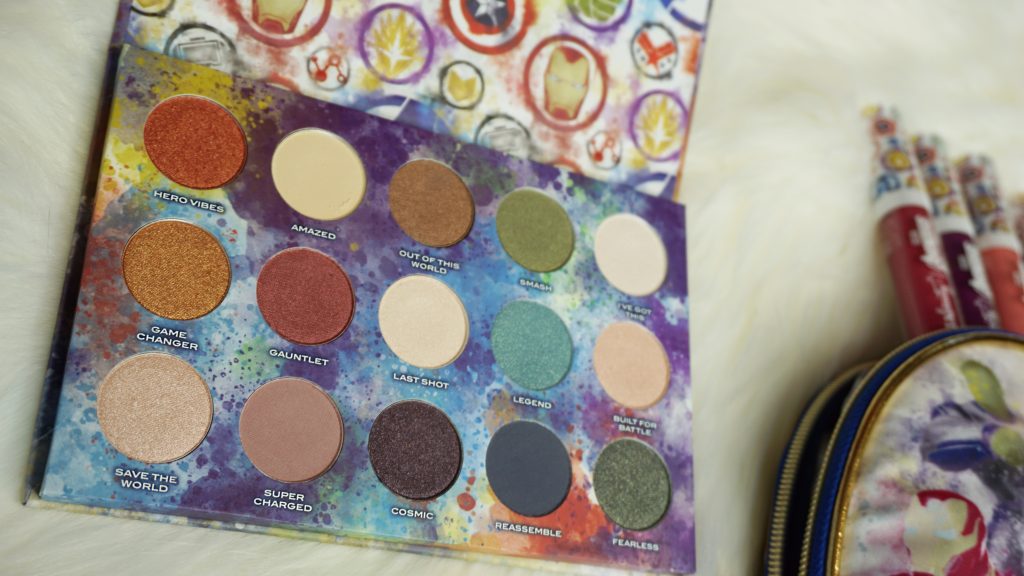 I promise there will be zero spoilers here, but who has seen End Game??? We saw it opening weekend, and wow. There are no words.
Right before End Game was released, Ulta dropped their collaboration with Marvel! The Ulta Beauty Collection x Marvel's Avengers. My little nerd heart skipped a beat at the detailed packaging, and seeing the Avenger's logos on makeup. Superheroes and makeup. Doesn't get much better than that!
The collection includes a fairly neutral eye shadow palette, a highlighting palette, four matte liquid lipsticks and four lip glosses. They also released a couple makeup bags, and while I couldn't find them all, I grabbed what I could. To keep it completely honest, I was really disappointed in how Ulta handled this launch. I don't think they had enough product for the demand, and several of my Marvel loving friends walked away empty handed. Usually, if you can't find the product in store, you can just order it online. But even some of the online products were unavailable for purchase. It did not make sense to me. Especially for something so popular!
All of that aside, I still loved every single thing about this collection. Even some of the names were nostalgic… Smash, Gauntlet, Prepare to Be Amazed…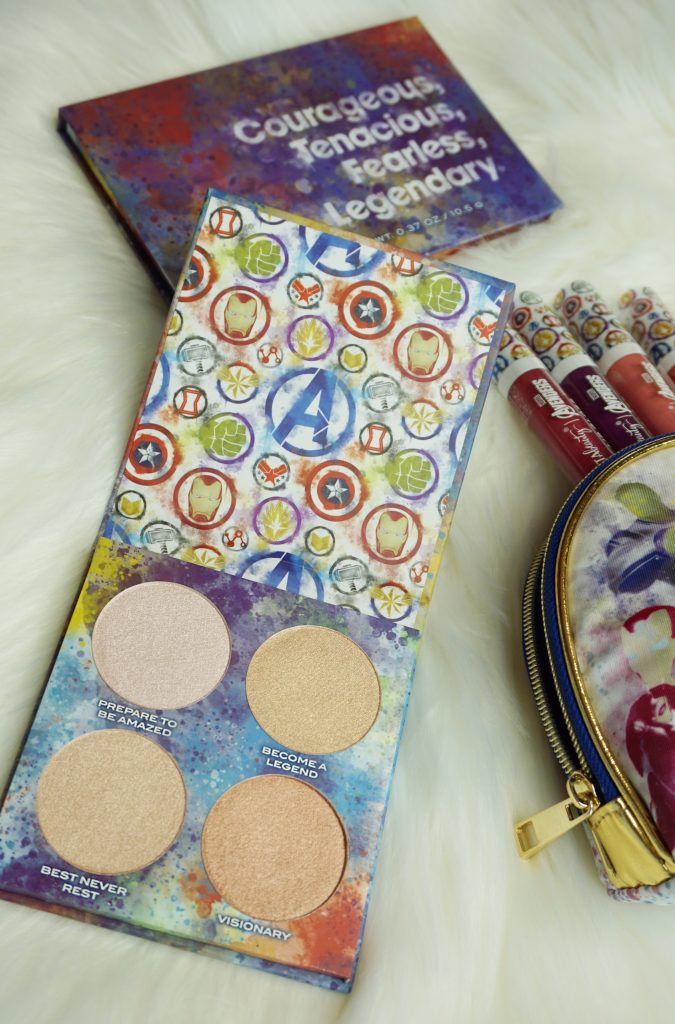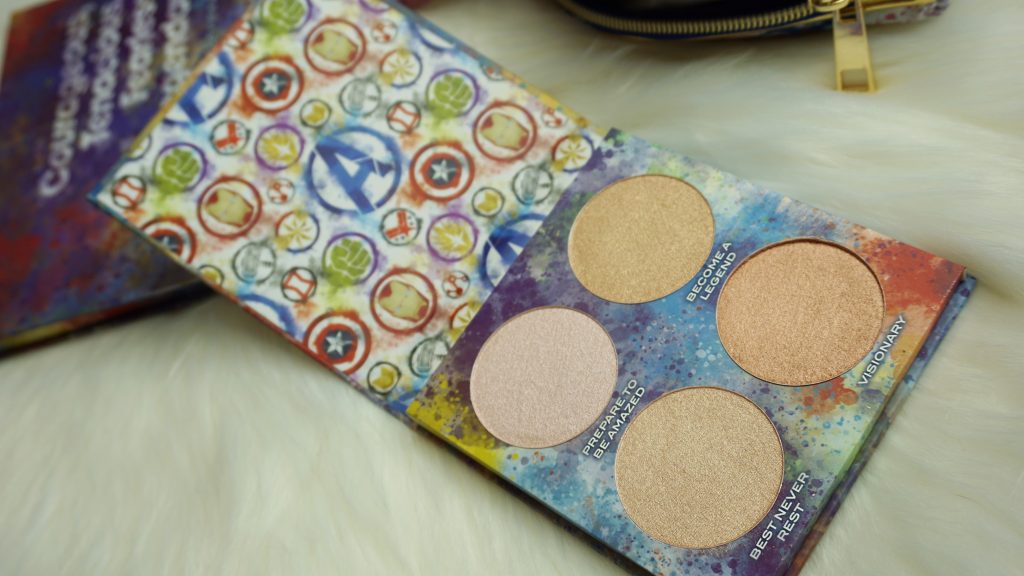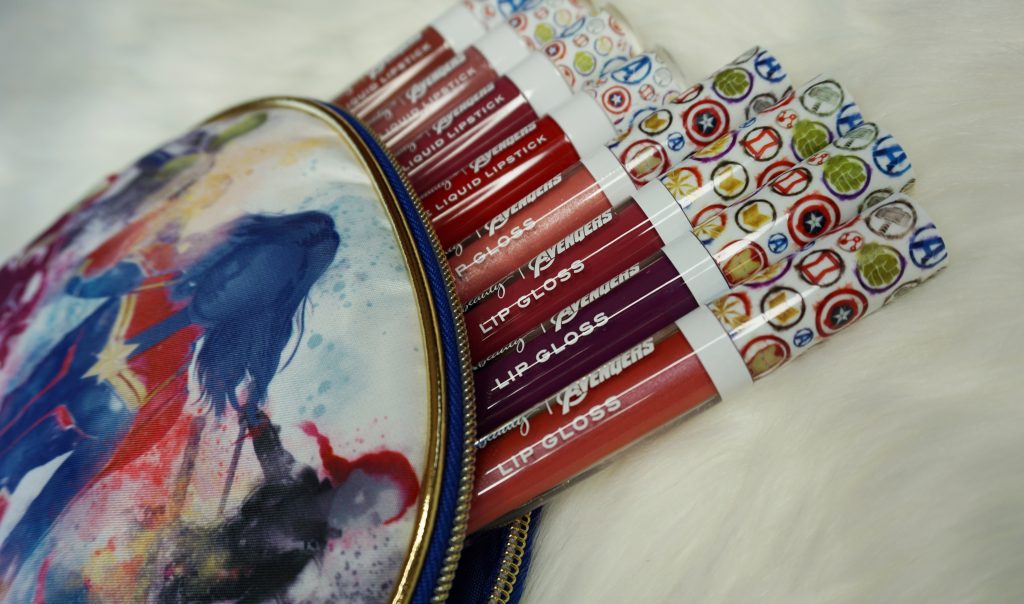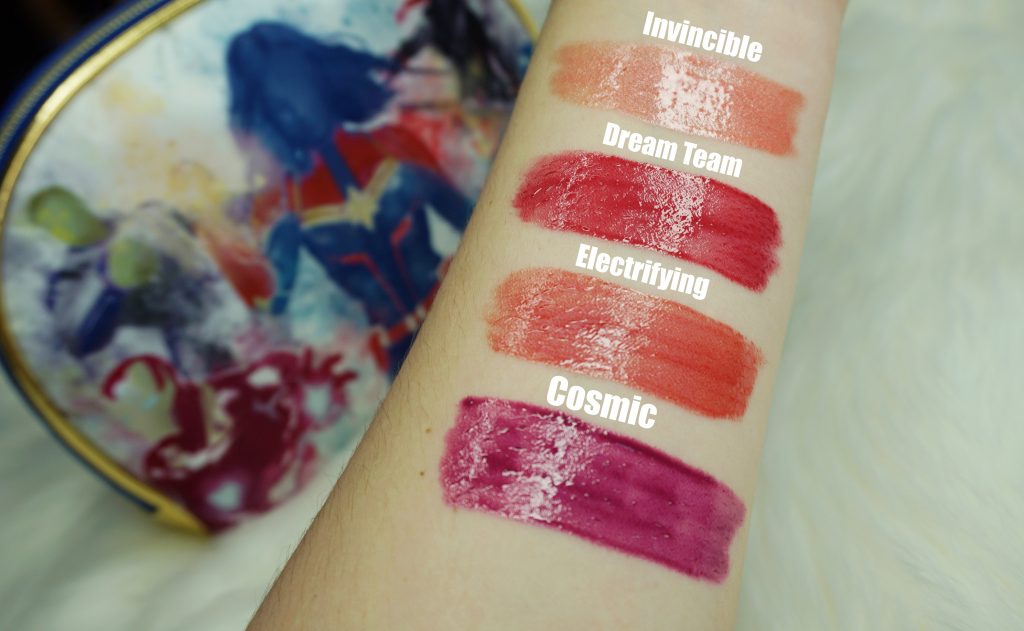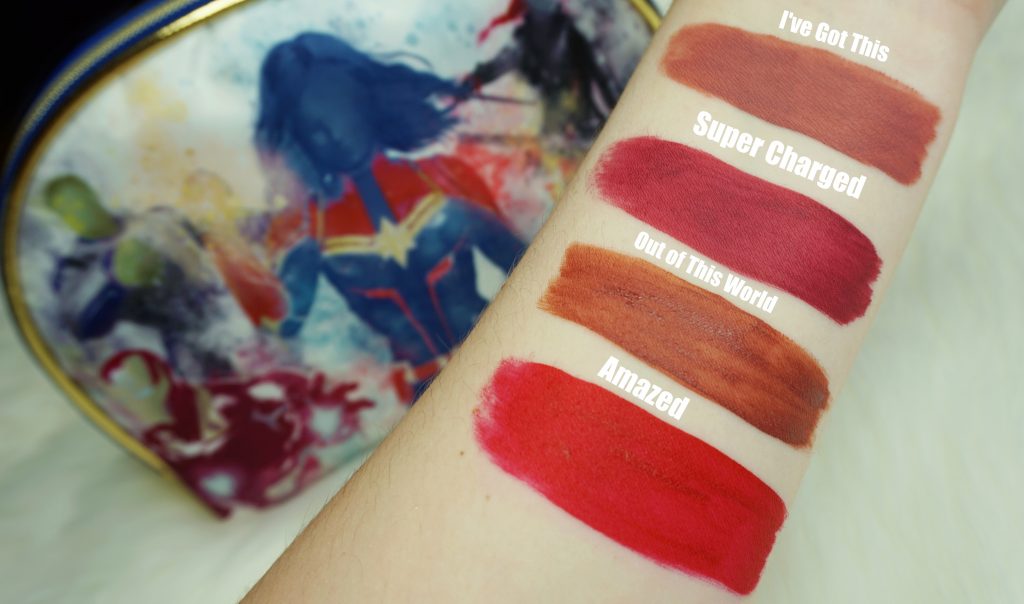 Invincible was my favorite lip gloss, and Amazed was my favorite liquid lip!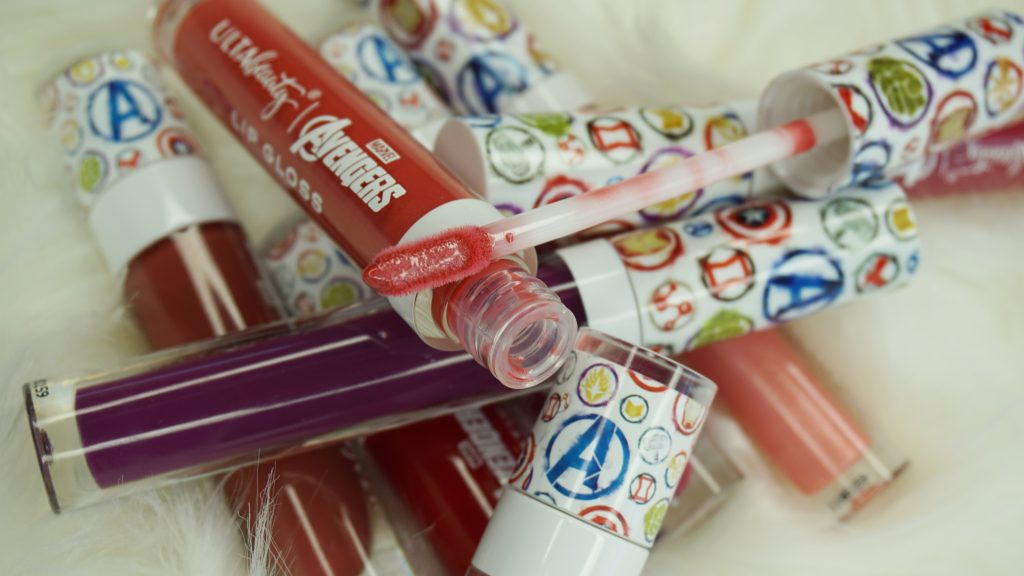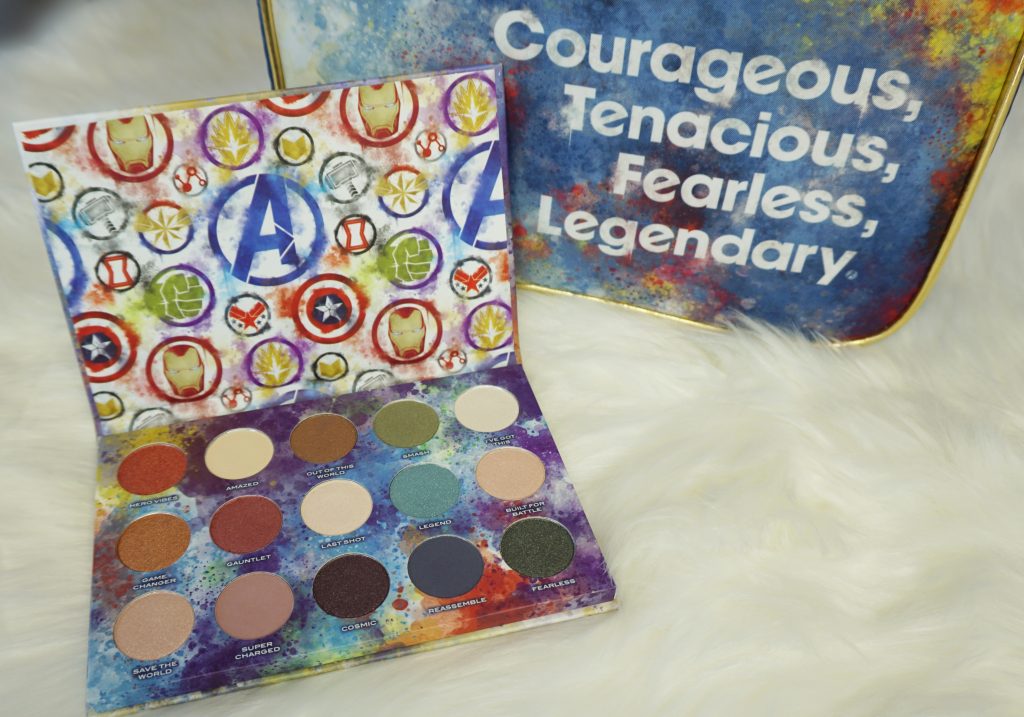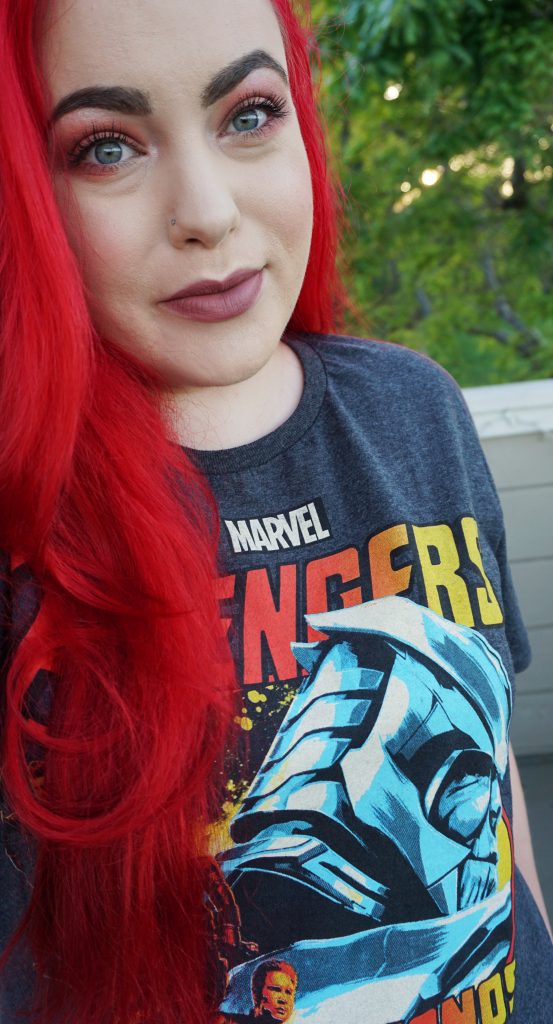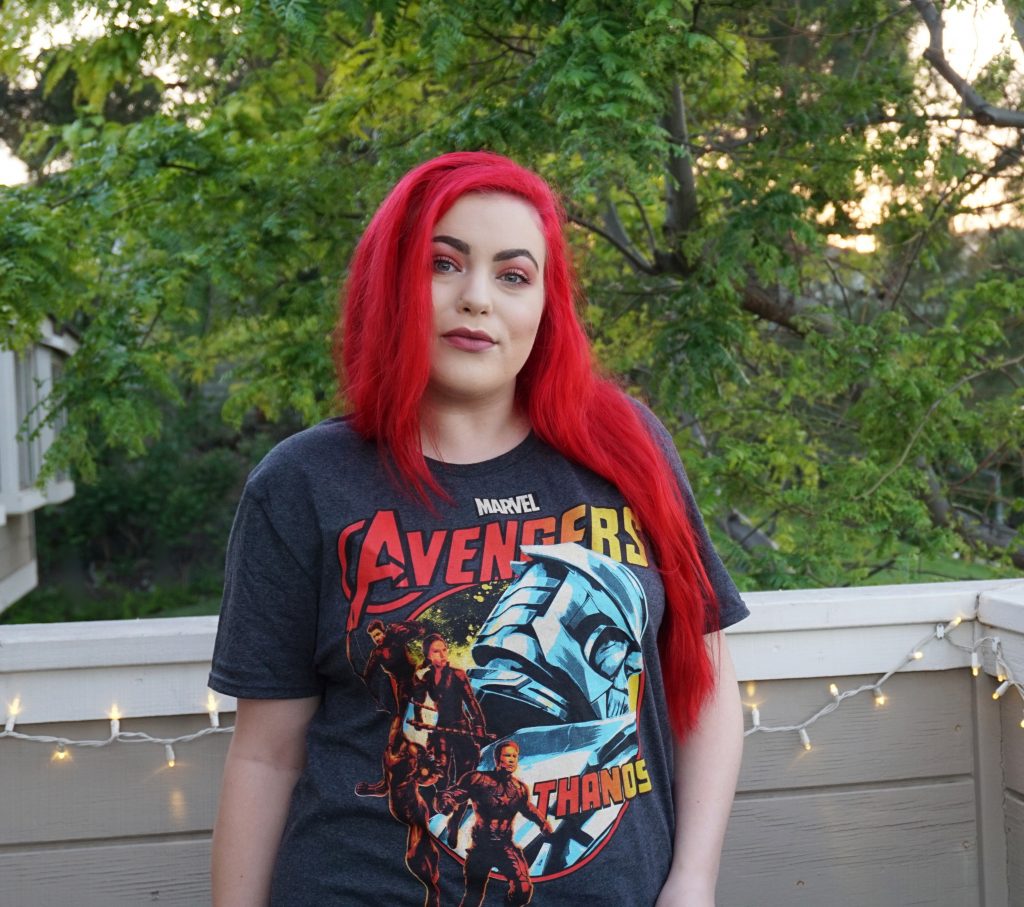 As always, I wanted to pull a quick look together so you could see the products in action. I used I Got This on my lips. Amazed, Super Charged, and Cosmic on my eyes. I also put Prepare to Be Amazed in the corner of my eyes, and cheekbones.
It wasn't really the look I was going for, but I think I ended up looking a bit like Kaecilius from Dr. Strange! 😛

I hope you guys are having a good week, and thank you again for all of your continuous support. ♡
All my love,