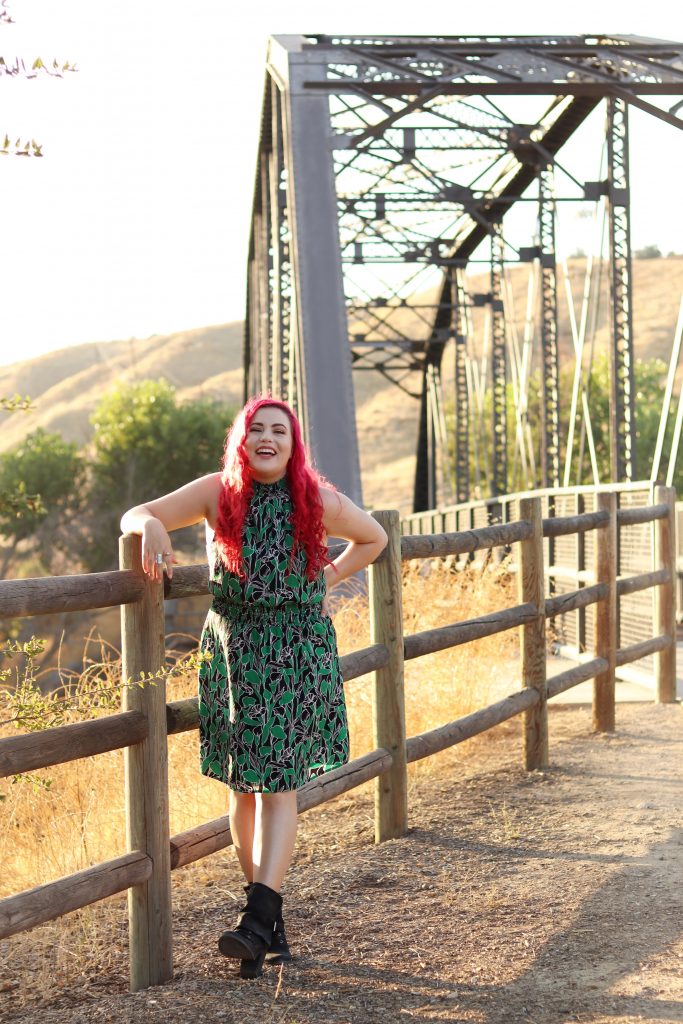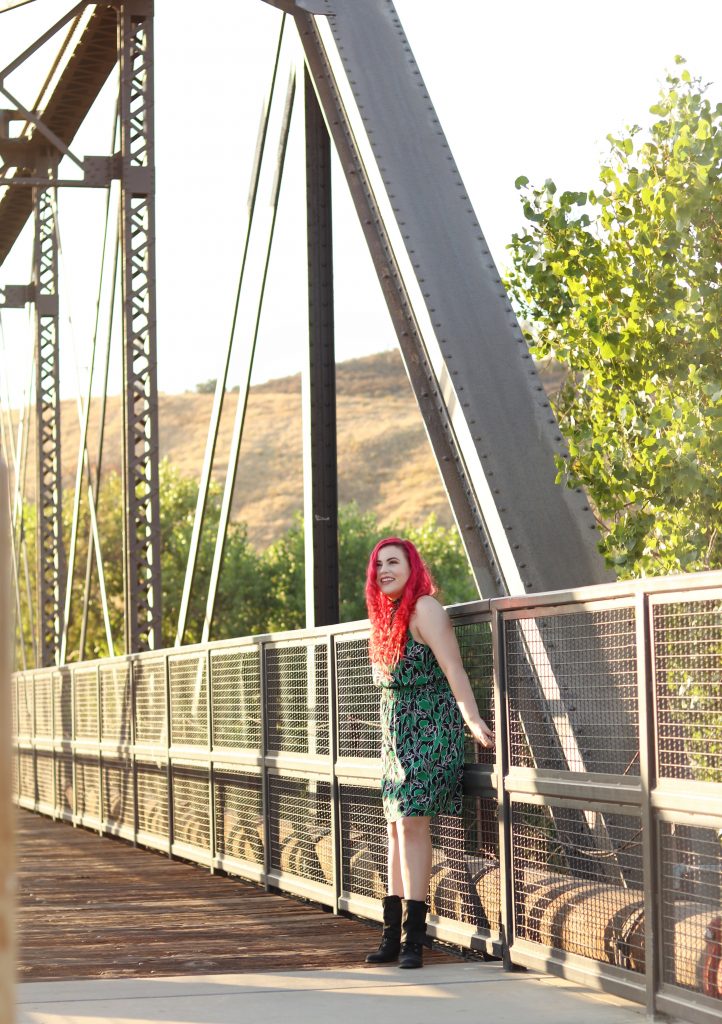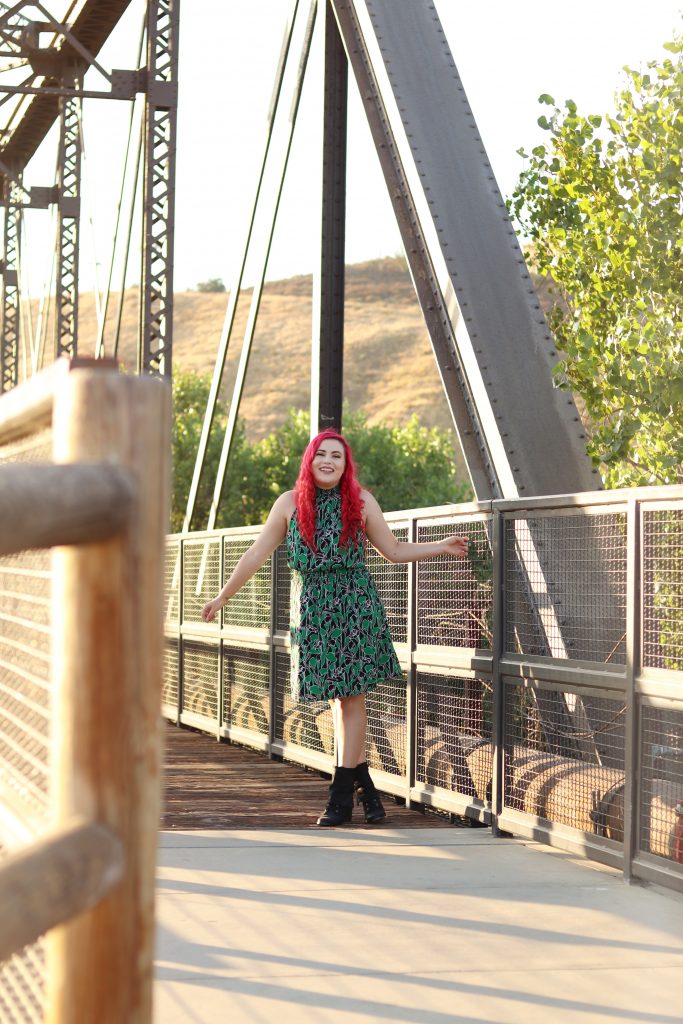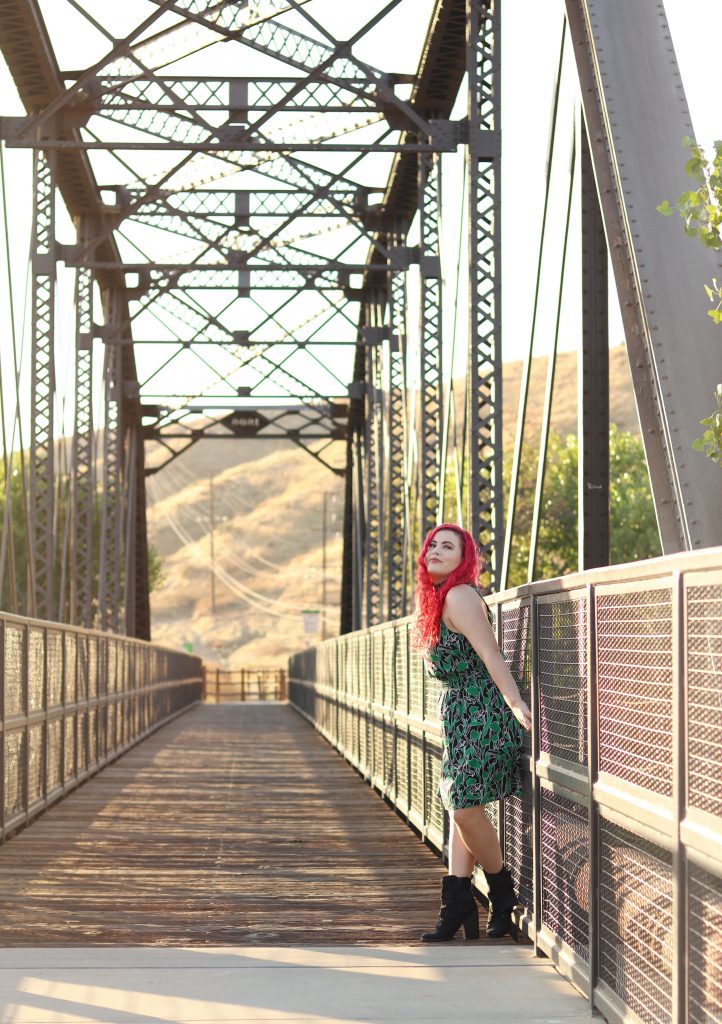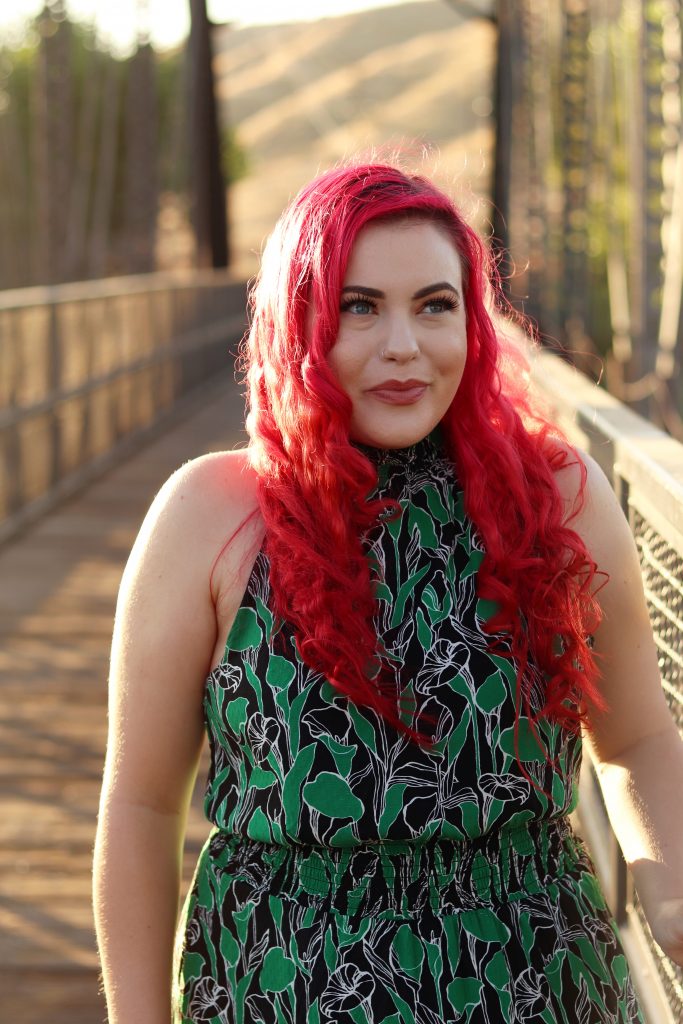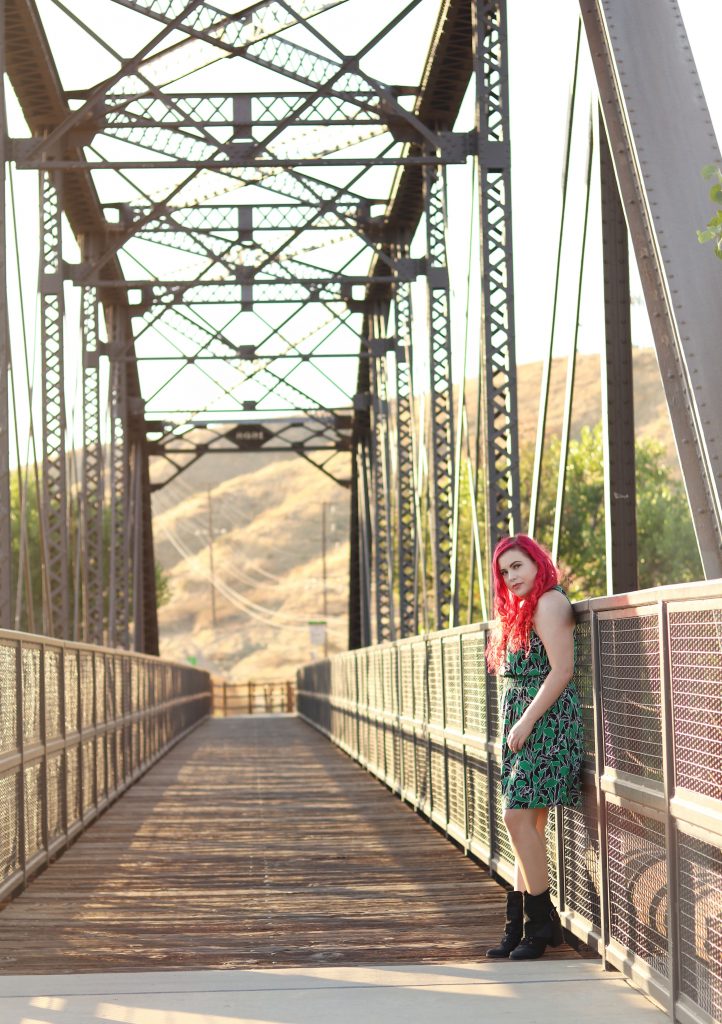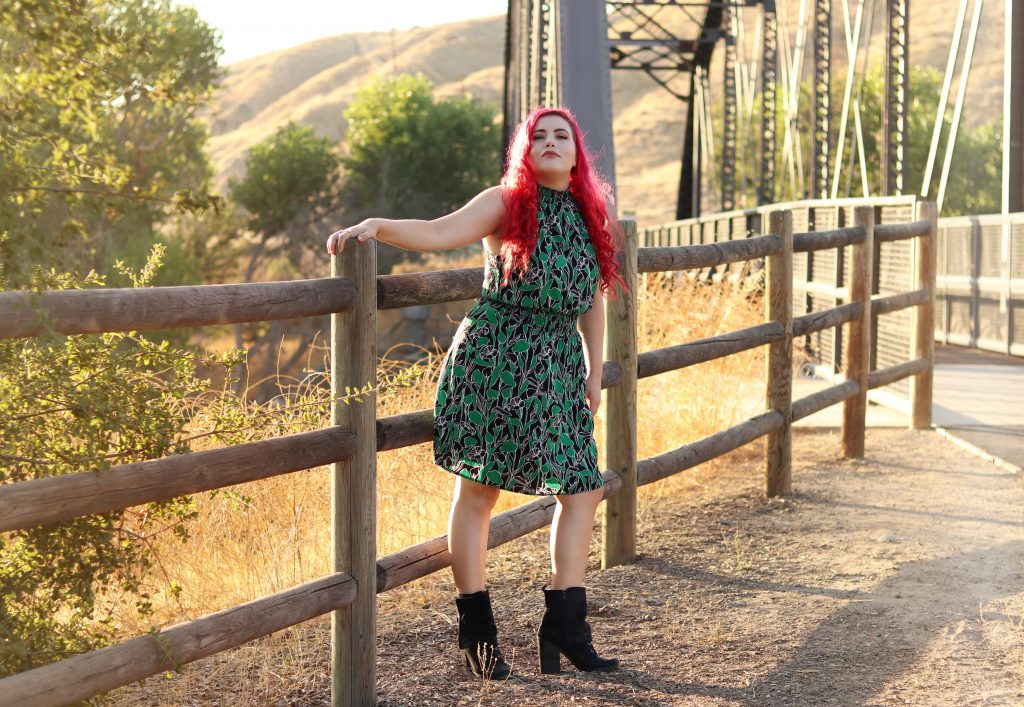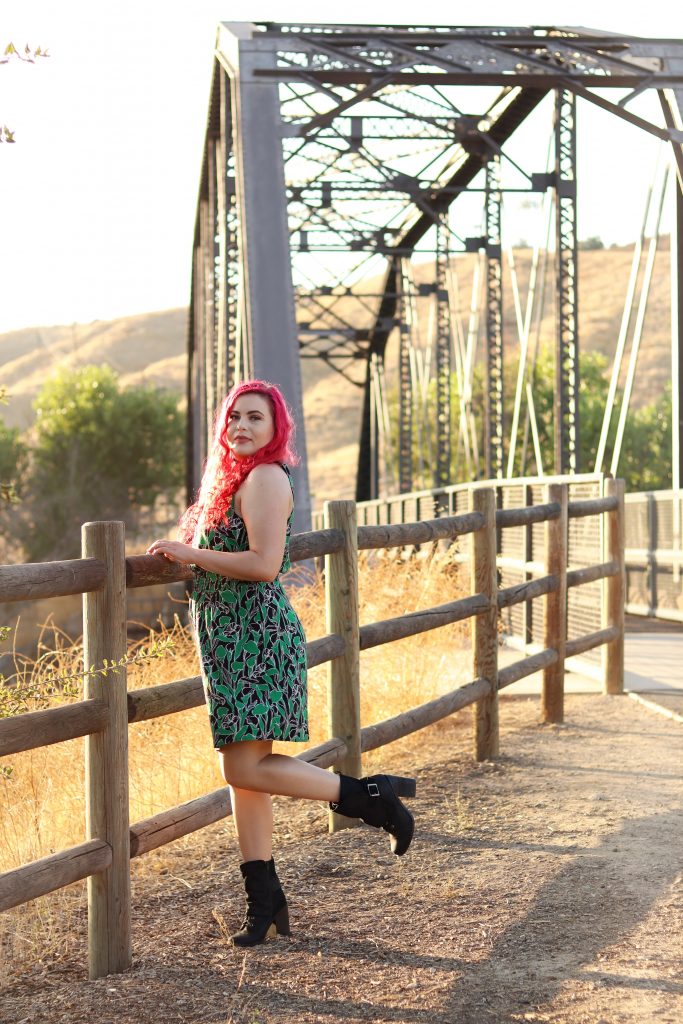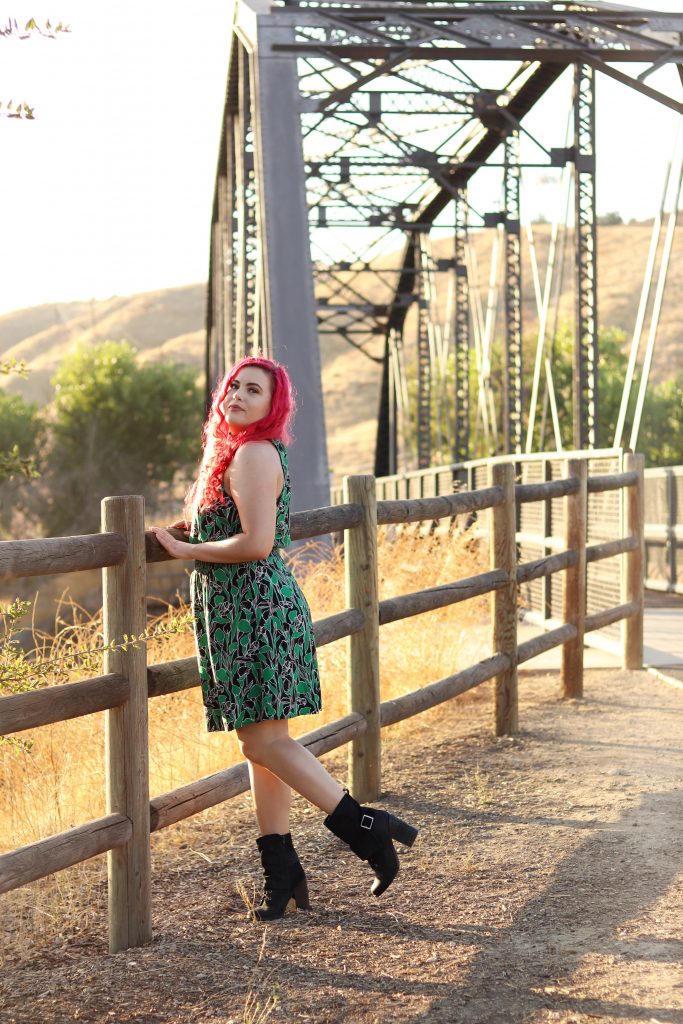 Happy Thursday, my friends! Today I wanted to share a short sleeve, turtle neck dress that I scored from the Target clearance section for $8.38 instead of $28! Because of my hair, I have jokingly been calling it my Poison Ivy dress. What I love most about it is the waist. It pulls everything together, and would look flattering on just about any body type. It's lightweight, but not see through so you're not flashing strangers.
If you're an OG of The Butterfly Empire, you should recognize the boots I paired with the dress. 😉 I planned to wear basic heels, but it's almost September which means it's almost fall… and even though it's still a thousand degrees outside, I WILL wear boots.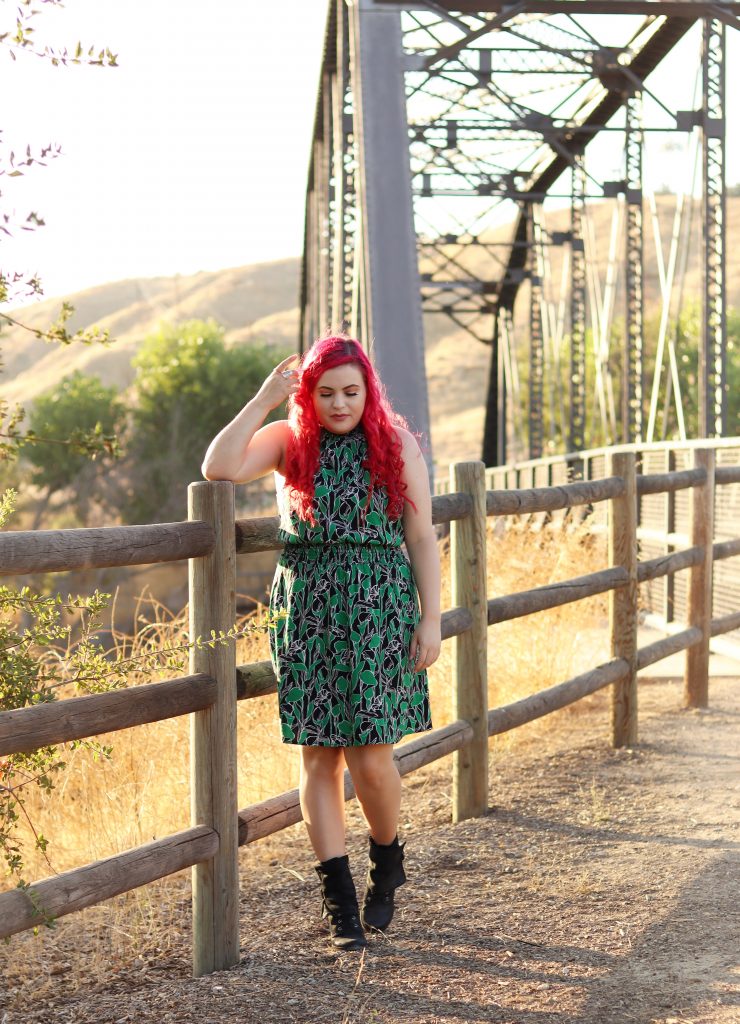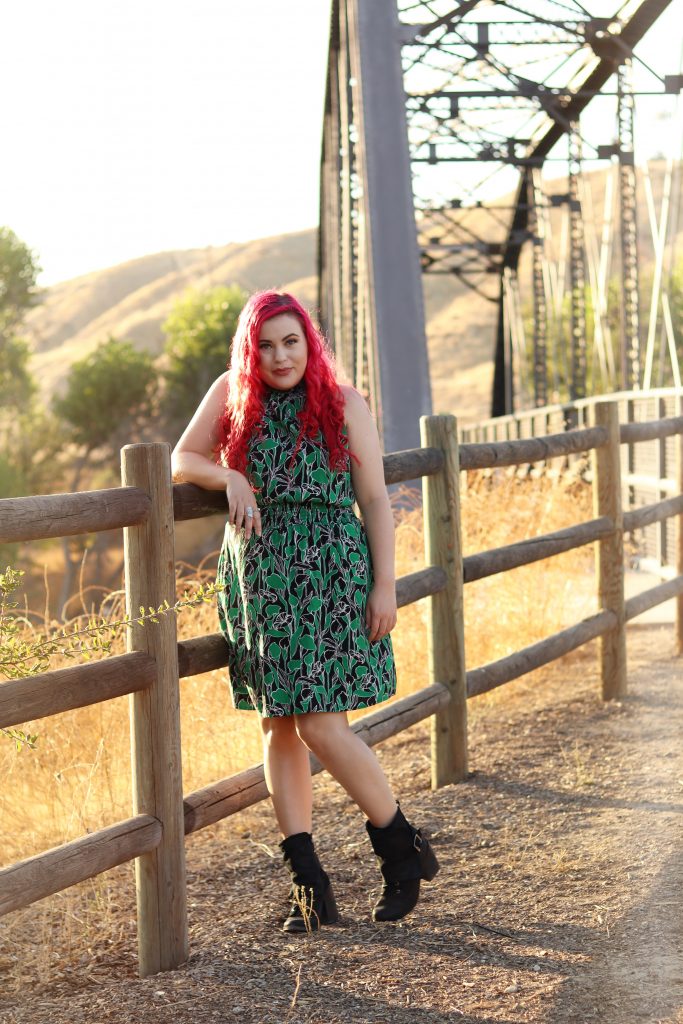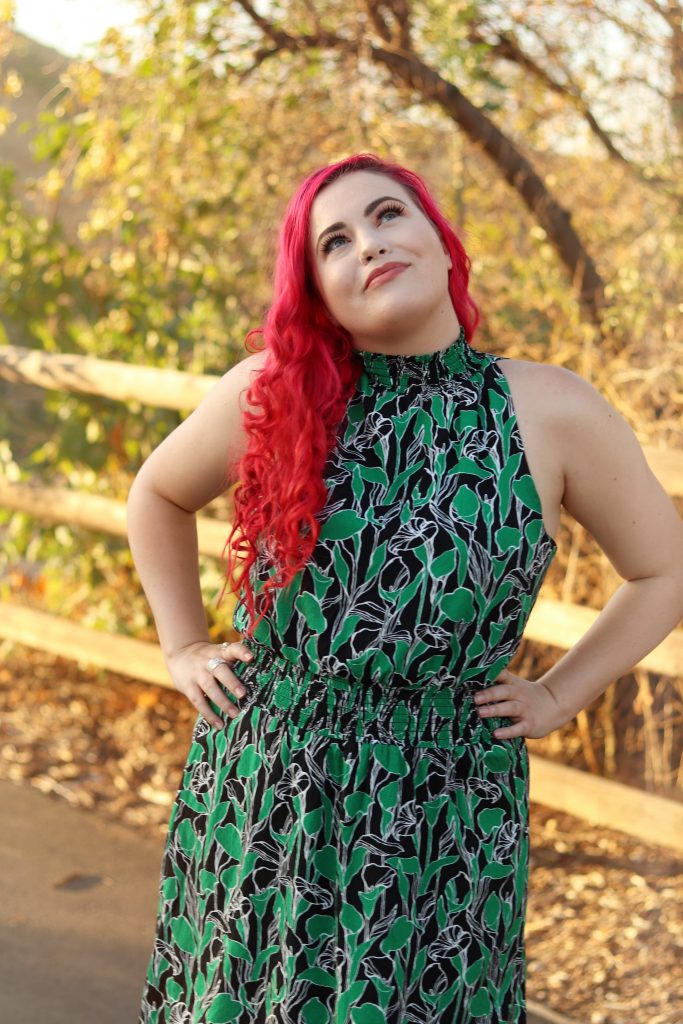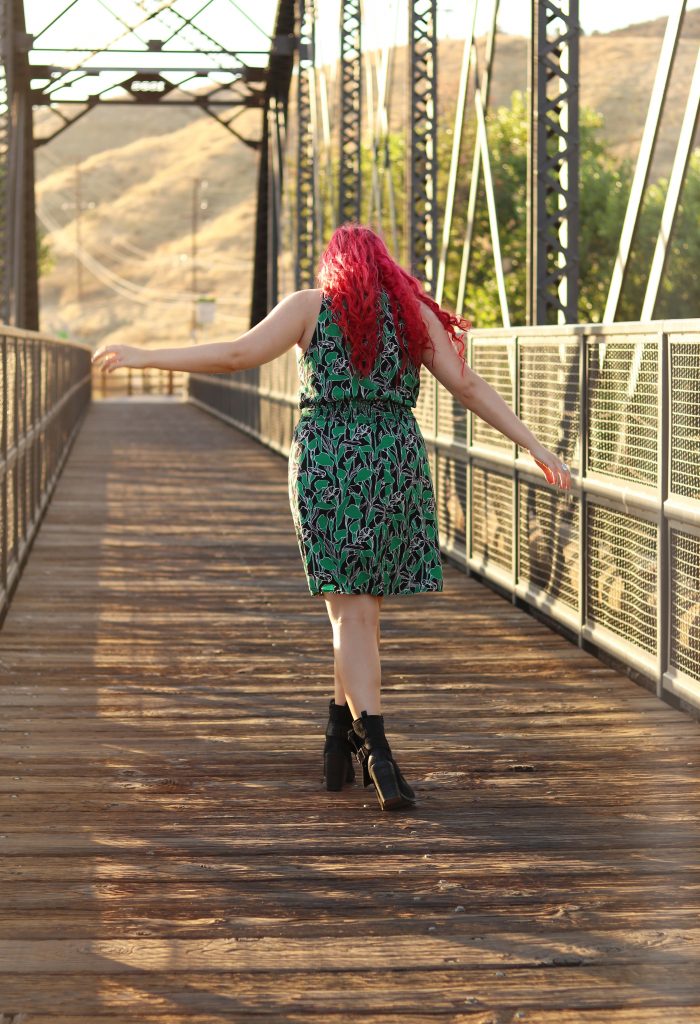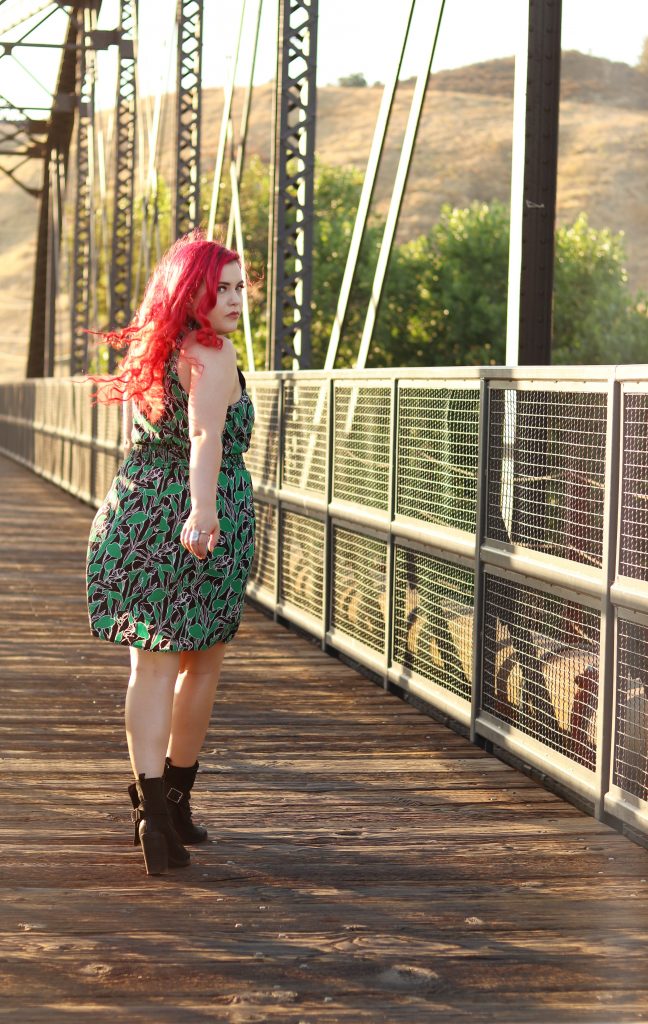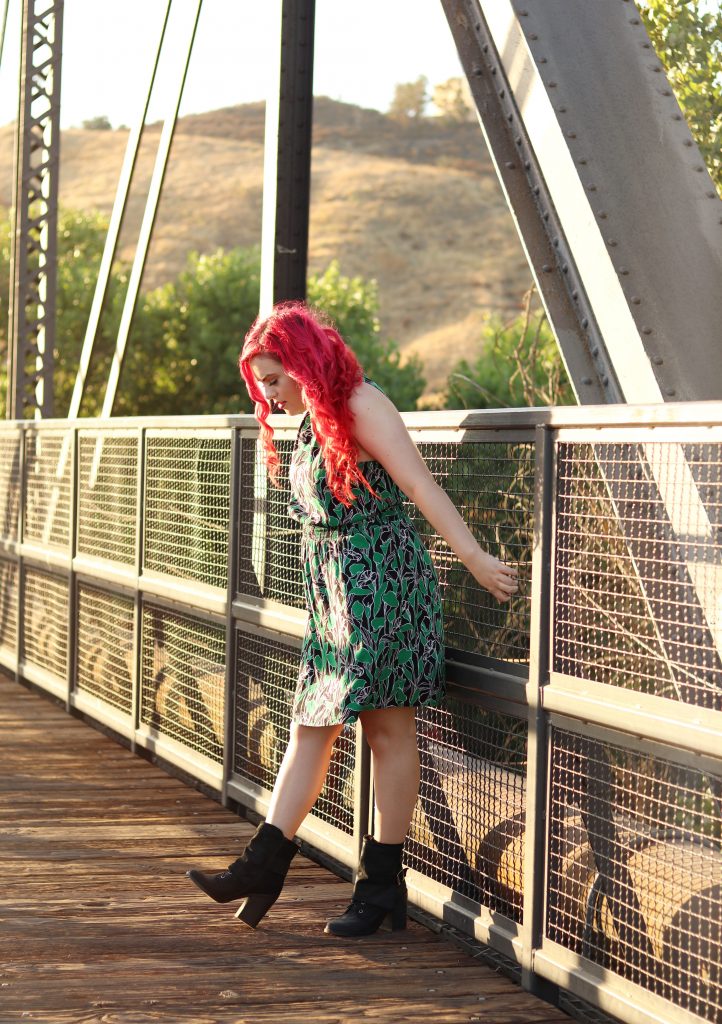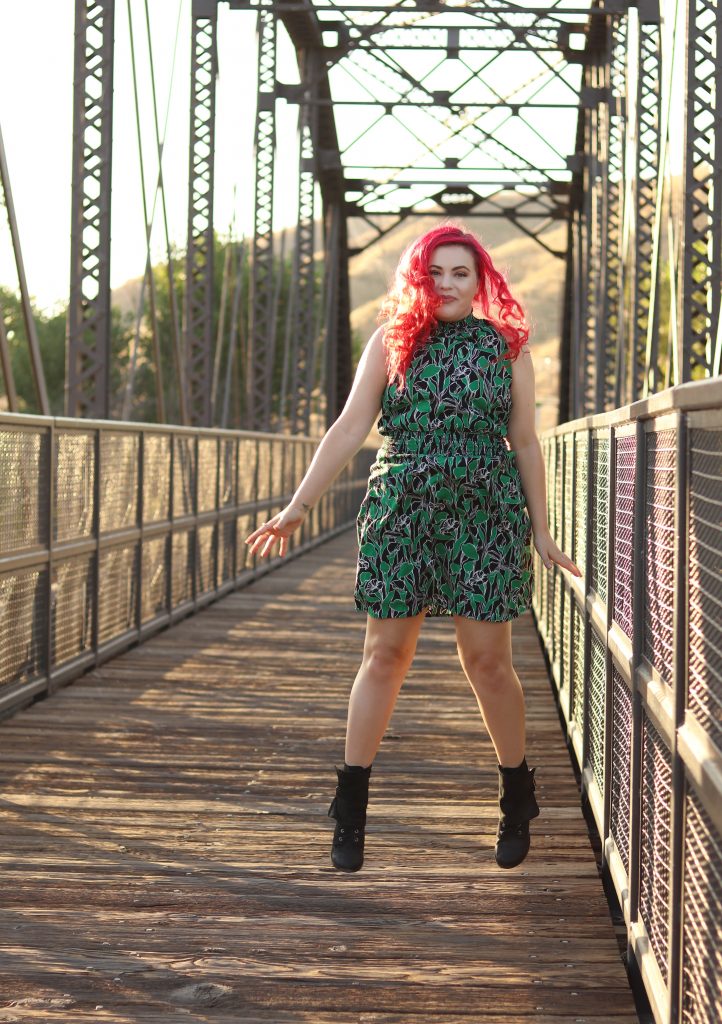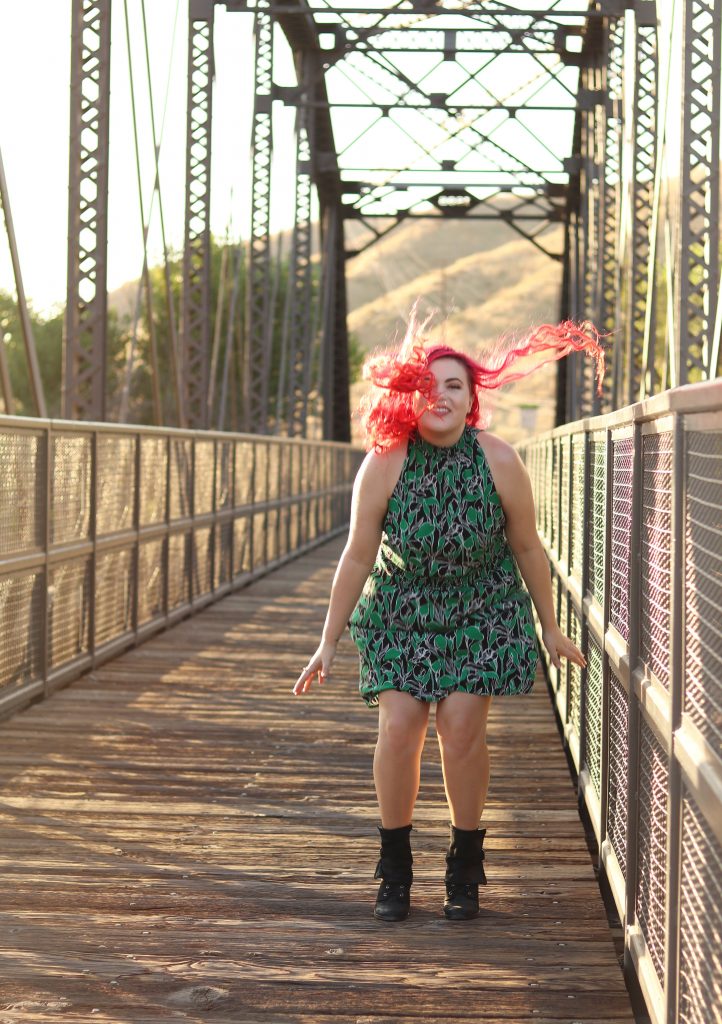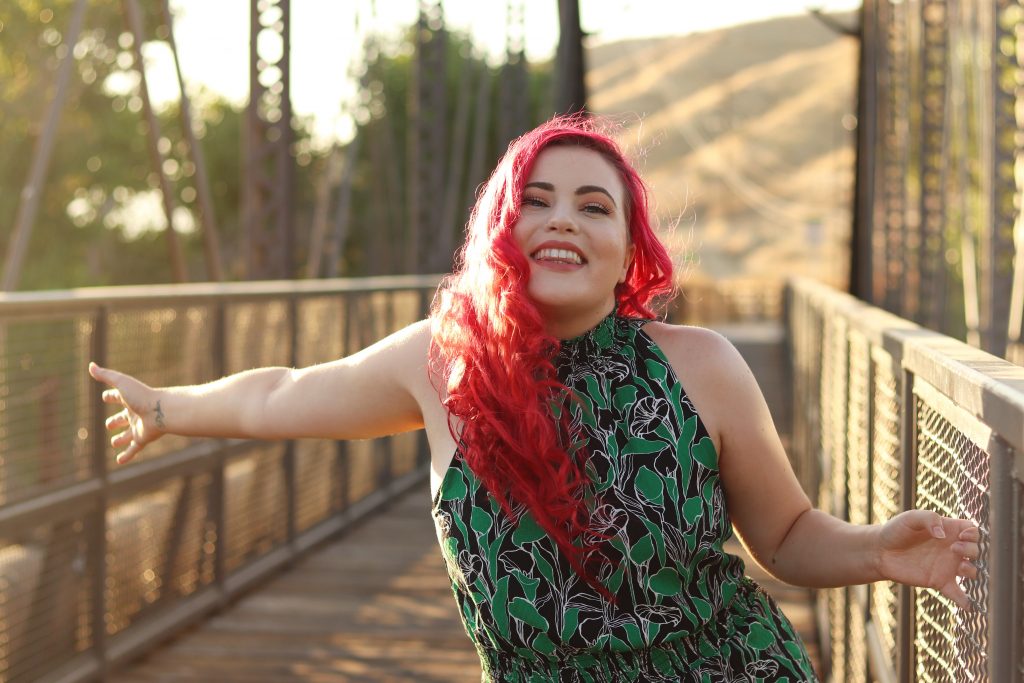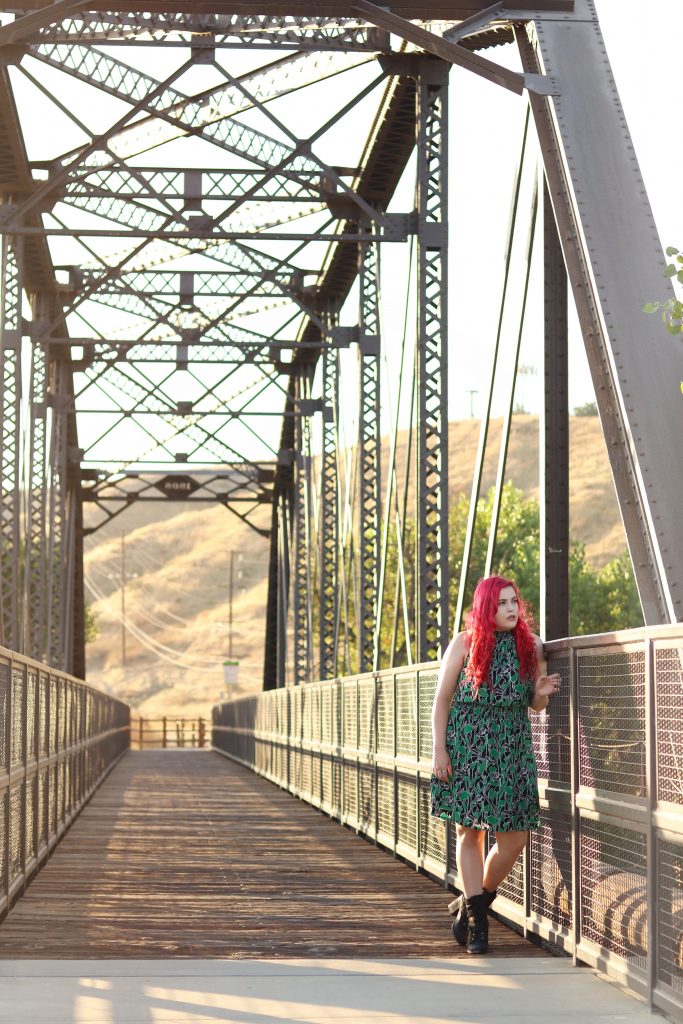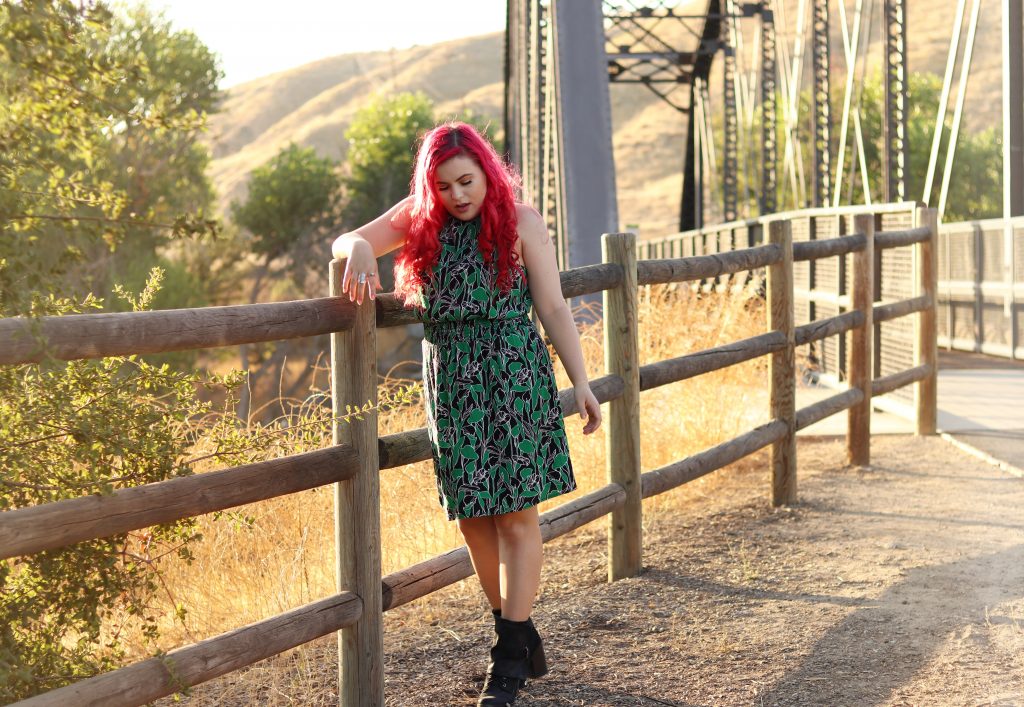 Do you have any fun plans for September? Who else is ready for pumpkin spice, sweaters, and Halloween?
All my love,