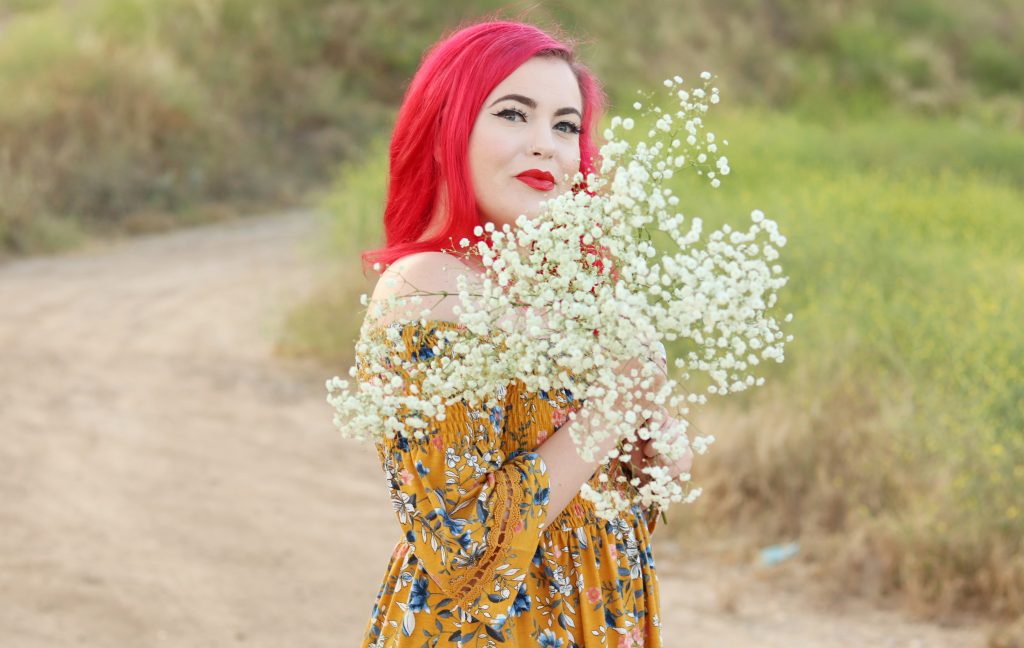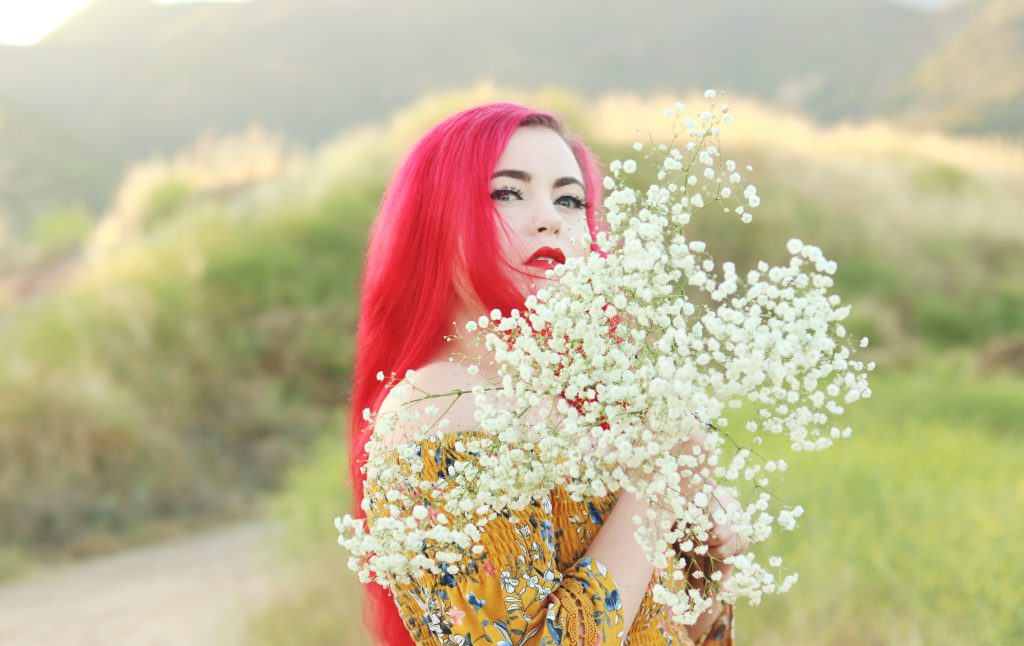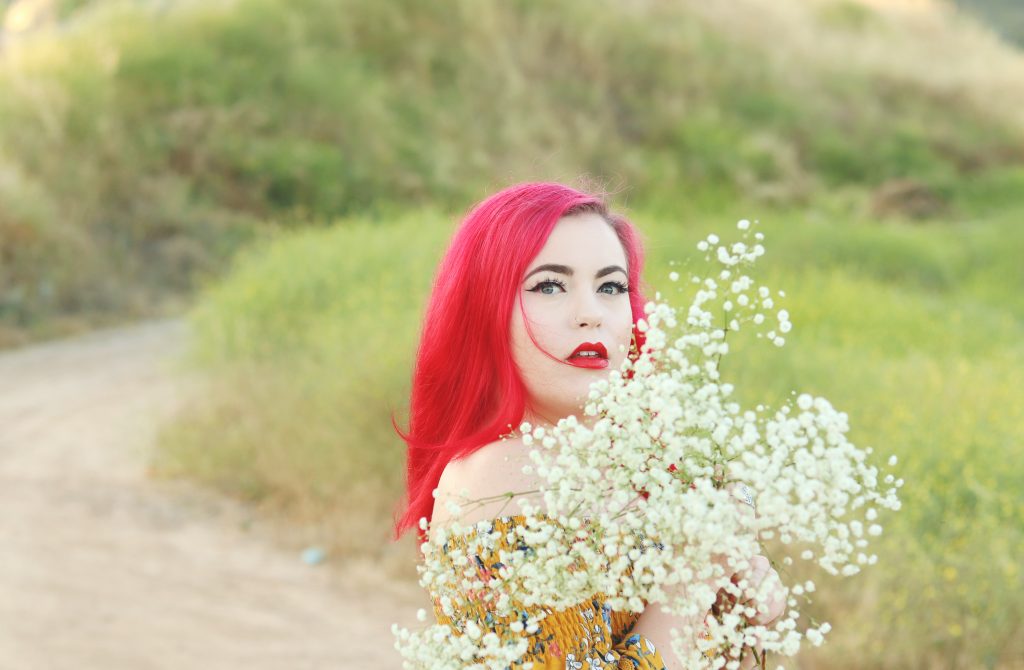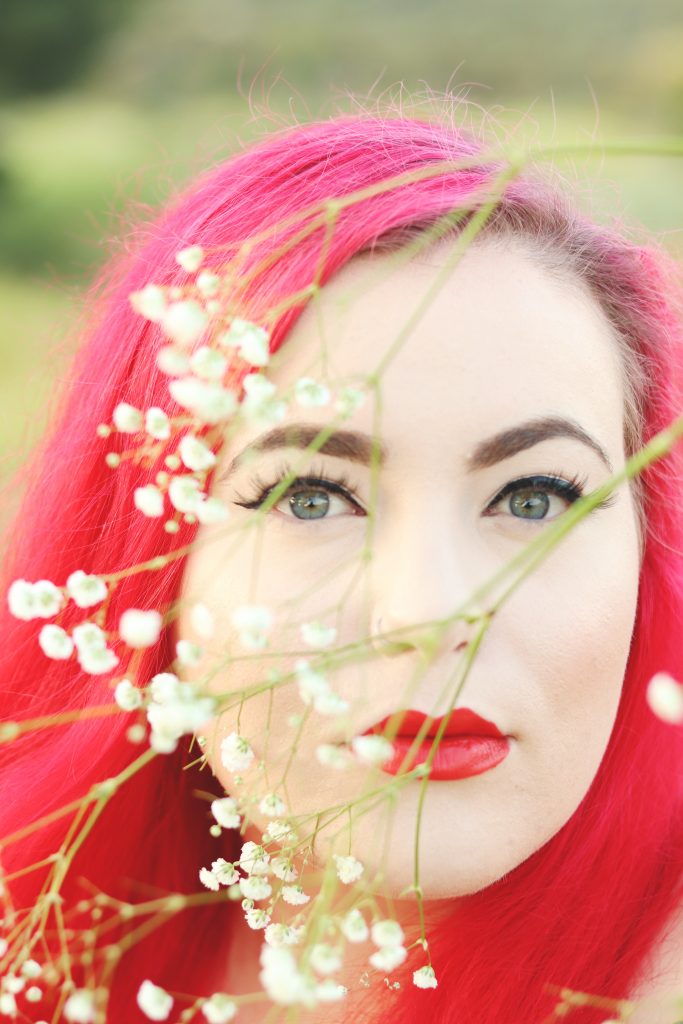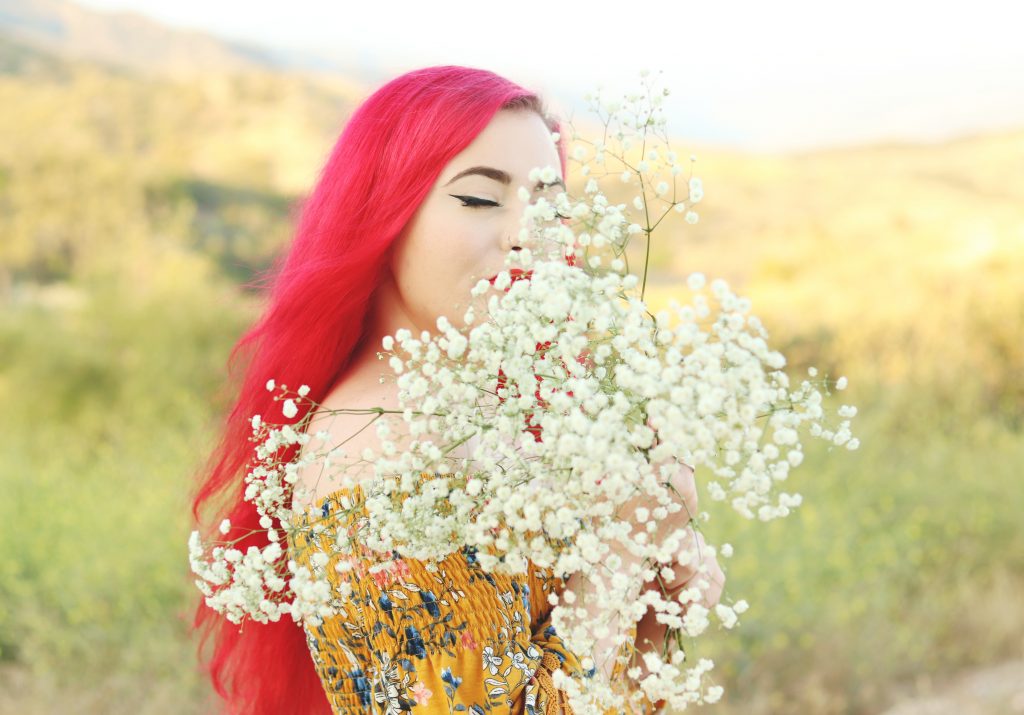 I have wanted to share my tips and tricks on dealing with anxiety for a while now, but always stop myself. I'm just a weird, red headed, makeup fanatic typing on a keyboard who shares probably too much of her private life on the internet. I am not a medical professional or psychologist. Although I was a CNA for a short time (that's a story for another day). So who am I to act like I have the answers?
While I may not be able to give you sound medical advice, I CAN share the things that have helped me when I'm struggling.  Let's pretend we are two friends at a coffee shop discussing how we cope with anxiety!  Actually, I really hope you read all of my posts that way.   
Avoid Social Media First Thing in the Morning:
We have all been there. The alarm on our phone wakes us up, and as we groggily turn it off, we are suddenly distracted by notifications. Instead of completing our morning routine, we are staring at what appears to be someone's perfect life. That one girl who seems to be on a permanent vacation, and posts pictures of eating croissants in France… while still rocking perfectly toned abs. You know exactly who I'm talking about. Or we read about the latest mass shooting, politics, etc… That's not something you need in your mental space when you first wake up. Yes, you should be informed, and aware of current events. But taking thirty minutes to yourself will not change what is happening in the world. If I look at social media or the news at the start of my morning, I am asking for a bad day. Try to make the first thing you do something pleasant. Stretch, make your bed, drink water, hug your significant other, take a shower, drink coffee on your patio. Whatever you enjoy! Everyone's routine will be different, but avoiding social media in the morning will give you a more peaceful beginning.
Establish a Good Nighttime Routine :
Something that has really helped me with keeping anxiety at bay is maintaining a nighttime routine. I am guilty of staying up way too late, and paying the price for it in the morning. When I am on my A game, I stop using electronics around 9-10pm. Realistically, there's no reason to be looking at your phone that late. If someone desperately needs my attention, they can call me. Otherwise, it can wait until morning. The evenings are for me and my husband to have dinner, talk about our day, and enjoy family time.
*Confession… We have recently been playing video games together, and that is definitely breaking my no technology rule.  He plays Skip-Bo with me, and at least pretends to be interested when I rant about new makeup releases.  It's the least I can do!  After all, relationships are about compromise. Even though I have no idea what I'm doing, we enjoy the time together. Our little, guilty technology pleasure doesn't happen every night, but I wanted to be transparent!
The evenings are the time when I get to decompress, relax and plan for the following day. When I put on a face mask, make a cup of tea, read a book, and avoid my phone, I thrive the following morning. The down time in the evening is sacred to me, and I notice a huge difference in my overall well being when I stick to a regimen.
Bottom line: Routines are crucial for your mental health.
Time Management:
As someone who was raised by a family of control freaks and planners, you would think that I would be better at managing my time. NOPE. I get easily overwhelmed, and end up saying yes to a million different things at once. I hate letting others down, and would rather run myself ragged than risk disappointing them. Where are my fellow people pleasers? Raise your hand! It has been an uphill battle, but in the last couple of years, I have learned the power of saying NO. Saying no doesn't make you evil or selfish, and it most certainly doesn't make you a bad friend, daughter, sister or wife. That two letter word can be the difference of inner peace or a panic attack. How can you take care of others if you don't take care of yourself?
The more I say NO, the more I am able to give the best version of myself to the moments when I do say YES.    
Enjoy Your Pets:
I know, I know. I'm a crazy cat and dog lady. You're probably sick of me talking about them, but it works!  If I have had a stressful day and feel on the edge of a breakdown, stealing a cat hug from Daryl or Loki instantly puts a smile on my face.  There is nothing better than watching a movie (most likely something Marvel), and Penelope sitting on my lap.  She can usually tell if I am having a tough time, and is glued to my side.  We really don't deserve dogs do we?  If you don't have a pet and you're in need of a forced cat hug or slobbery kisses, ask a friend/family member to babysit their fur child for the day!  When my childhood dog passed away, I loved spending time at my local shelter.  Or I would tag along when one of my friends brought their four legged companion to the dog park.  
Let It Out:
When I say "let it out", I'm not telling you to scream, and flip off the person who cut you off. I'm talking about HEALTHY ways of coping. Journaling, cardio, rocking out to your favorite song, venting to a close friend or therapist… Attempting to bottle your emotions will only make you more stressed. If you need a good, long cry, do it. I have noticed that if I just let myself cry, I end up feeling a million times better. The harder I try to hold it all in is what creates a snowball effect. When I allow myself to let it all go, I have a MUCH clearer headspace afterwards. Crying does not make you weak! If crying isn't what I need, sometimes I can jump on a bike and cycle my anxiety away. Endorphins are there to save you! Also, do not underestimate the power of sharing your feelings with a good friend. Sometimes all I need is someone to listen. Your friend will more than likely not have the answers, but just knowing that you're not alone is enough.
There are so many options to help you cope, but it is your responsibility to figure out what YOUR mind needs.
Focus on Five Things:
There are many versions of this technique, and it will look different for each person. Some involve naming five things in the room that have the same color or five things in the room that start with the same letter. The one that works best for me is focusing on five, favorite memories or funny moments. As soon as you realize you're having an anxiety attack, try to recall five of your favorite memories. For example, a couple years ago, we had a HUGE lightning storm right by our home. The clouds were purple, and it was like the world stopped. We moved our couch right by the living room window, snuggled under a blanket, and watched the storm. It was so beautiful, and is still one of my most cherished memories.
Now do that FIVE times. I can guarantee that once you have finished meditating on your most treasured moments, you will more than likely be feeling better.
This tactic isn't foolproof, but I recommend giving it a go next time you need it!
Breathe:
This is incredibly cheesy, but there was a reason I wanted to pose with baby's-breath. I warned you! Cheesy. 😛
When all else fails, take big, deep breaths.  In and out.  Sounds simple, right?  But when you're in the middle of an episode, it will be a difficult task. If I am really worked up, I almost always notice that I haven't been breathing properly.  Slowing down, and focusing on my breath is a sure fire way to tame my emotions.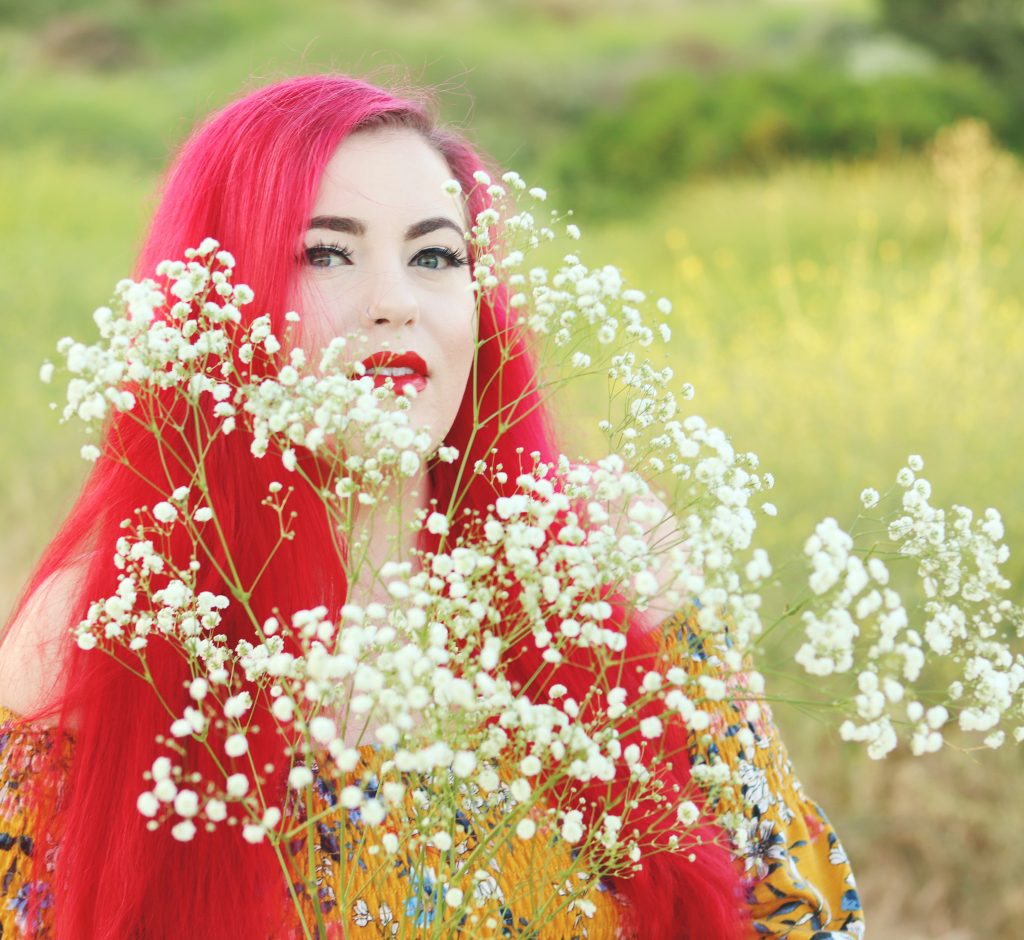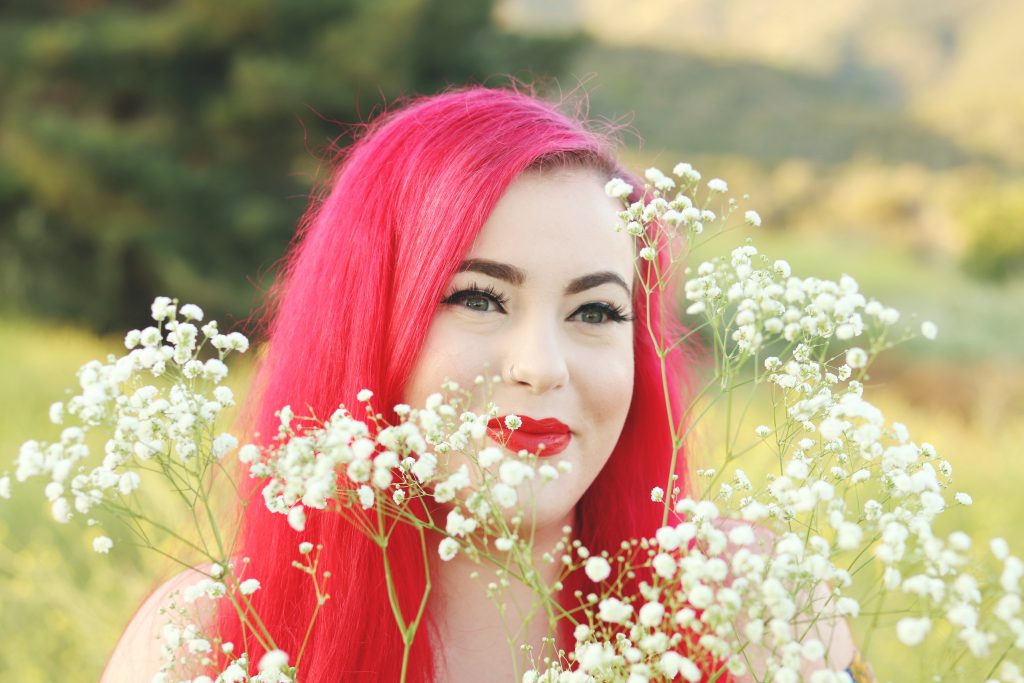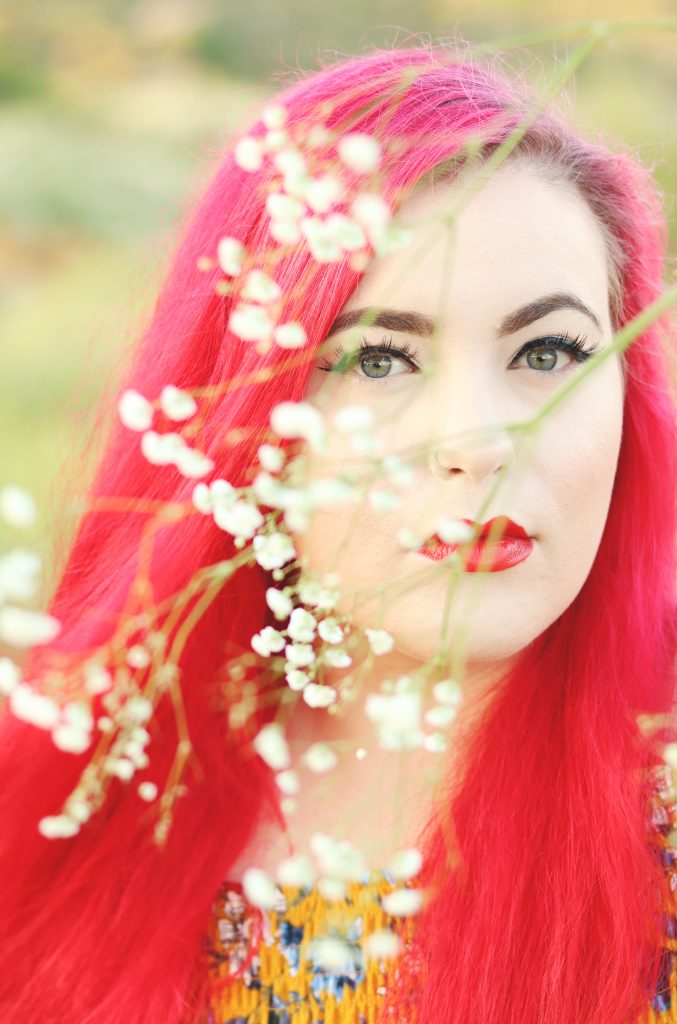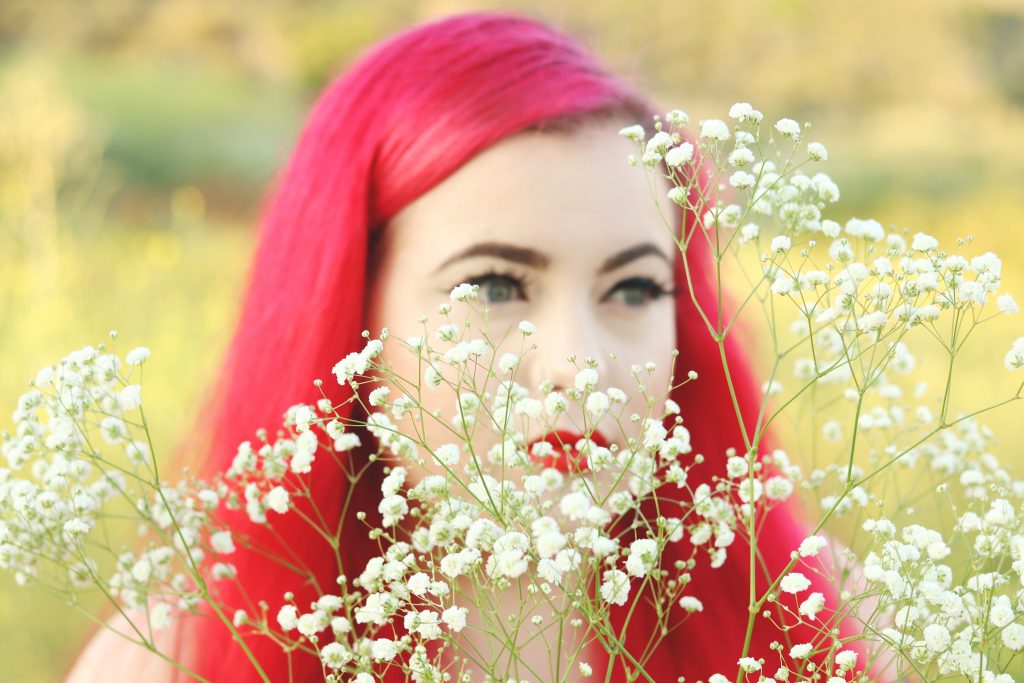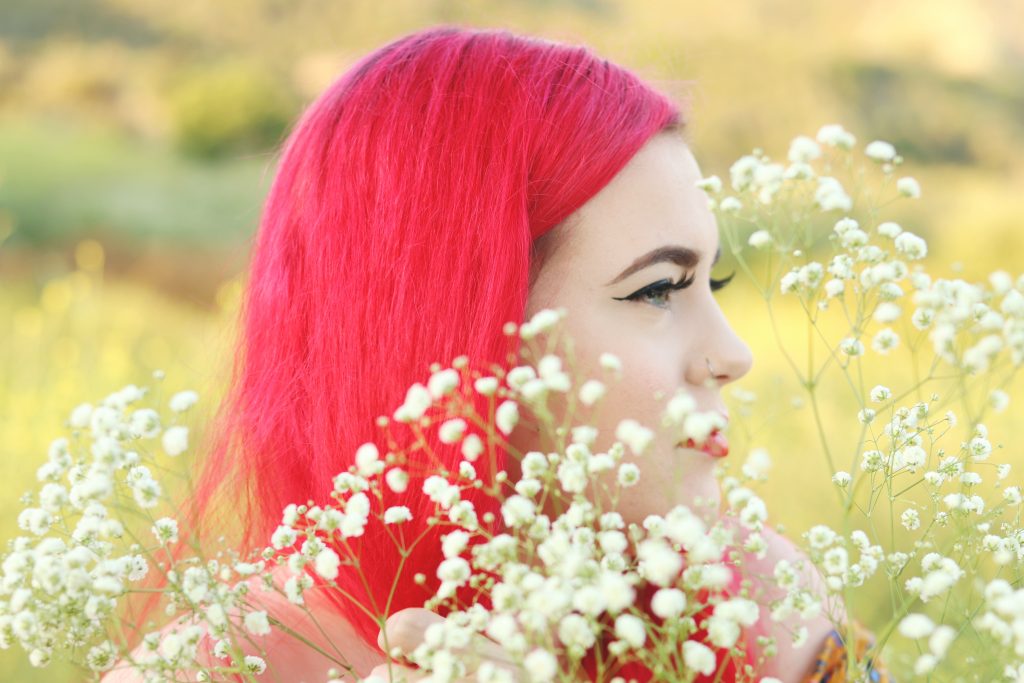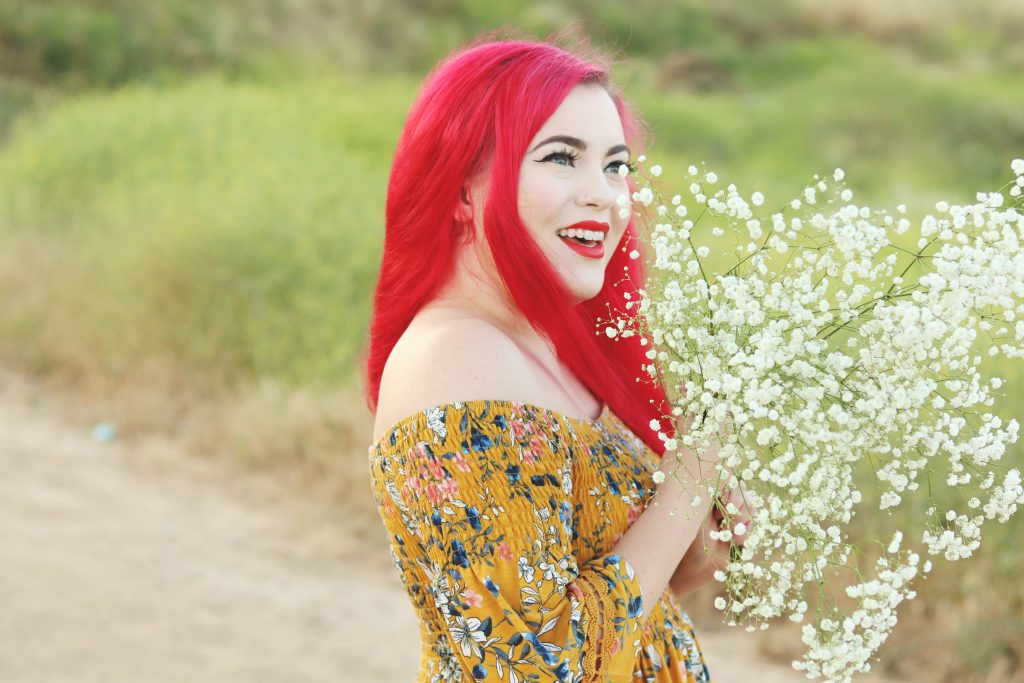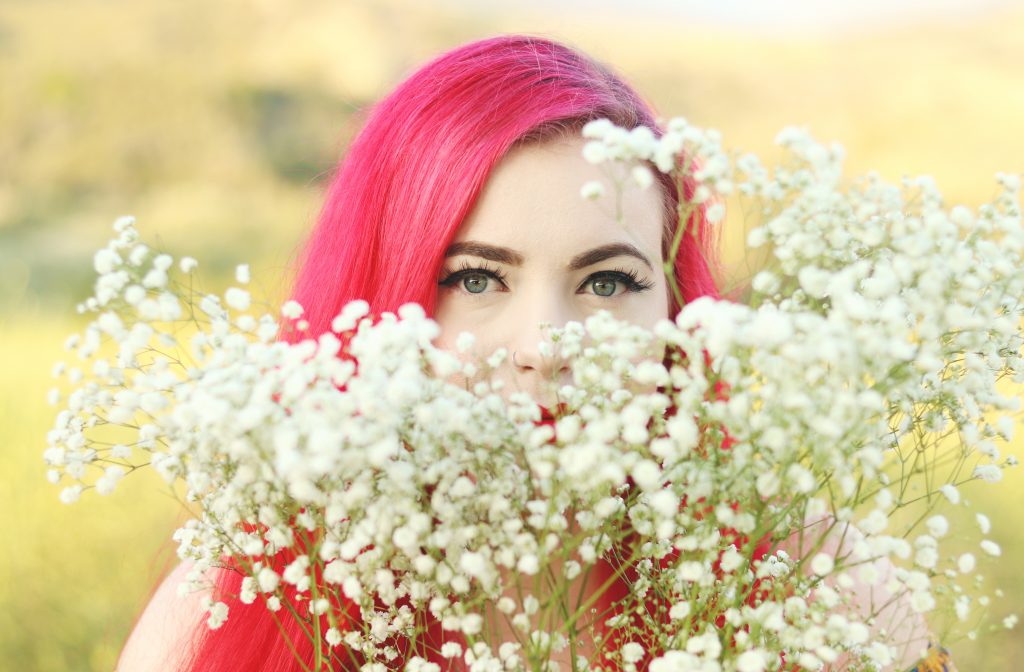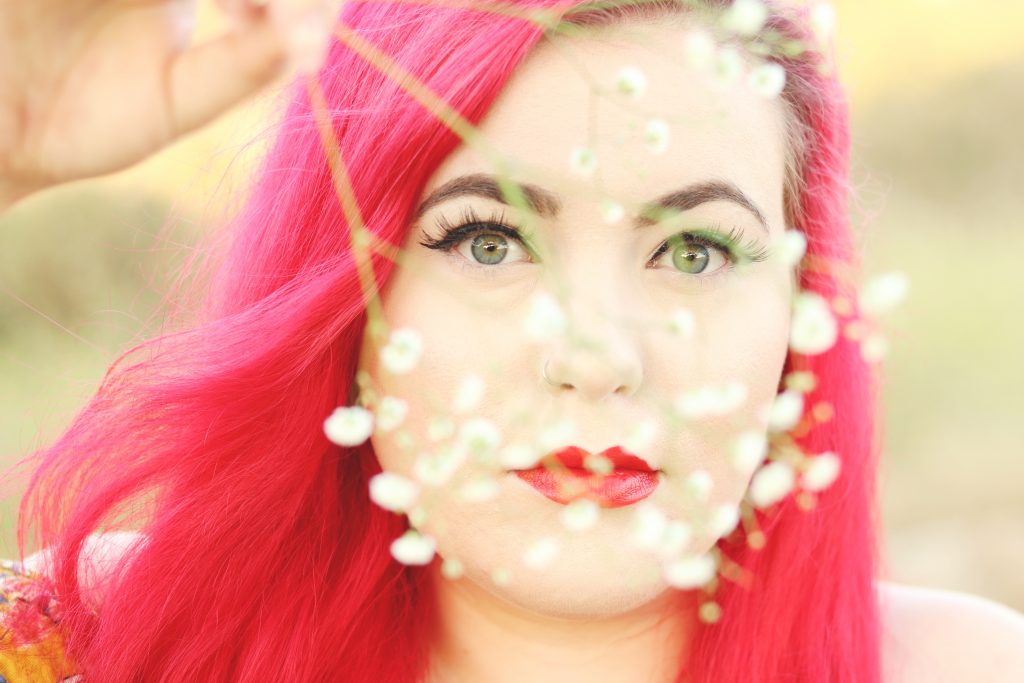 Like I said previously, I am not a professional. I'm just the girl next door who also battles with anxiety, and I wanted to share my thoroughly tested regimens. If being vulnerable only helps one person, I have done my job, and it's all worth it.
I also wanted to mention that seeking counseling from a therapist does not mean there is something wrong with you. Realistically, we should all be in counseling. Life is crazy, unpredictable, and overwhelming!
One of my goals for 2019 was to find a therapist that vibes with my personality and beliefs (and one that my insurance will cover). I used to view therapy as weakness, but there are a lot of things I'm going through that require professional advice. There is no shame in that, and me coming to that conclusion, is a huge step in the right direction.
If my stubborn, Italian self can accept help, you can too.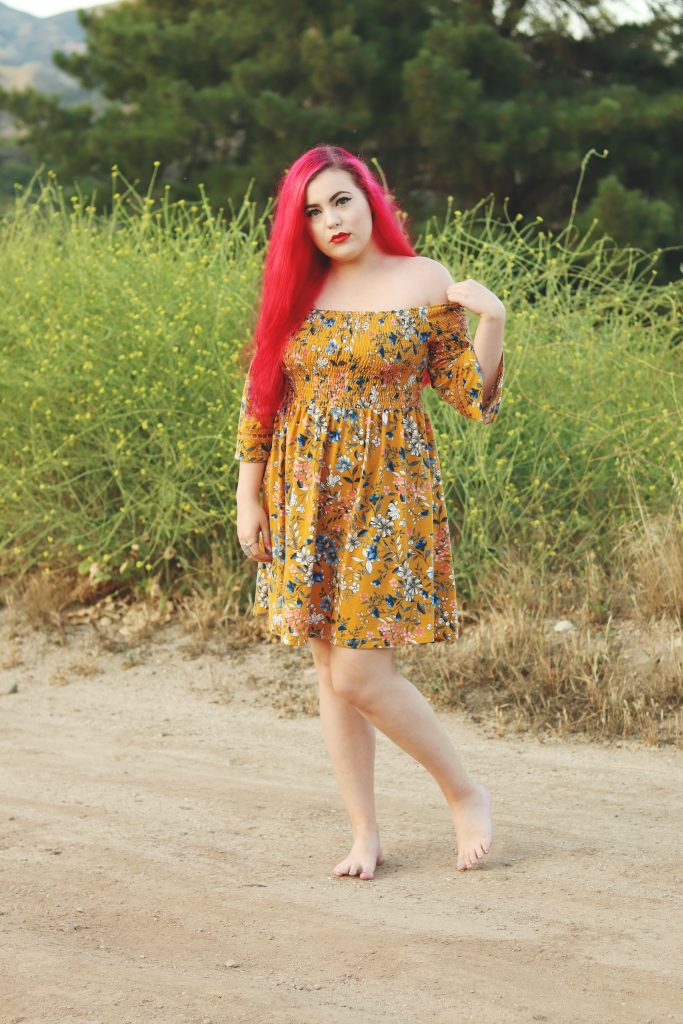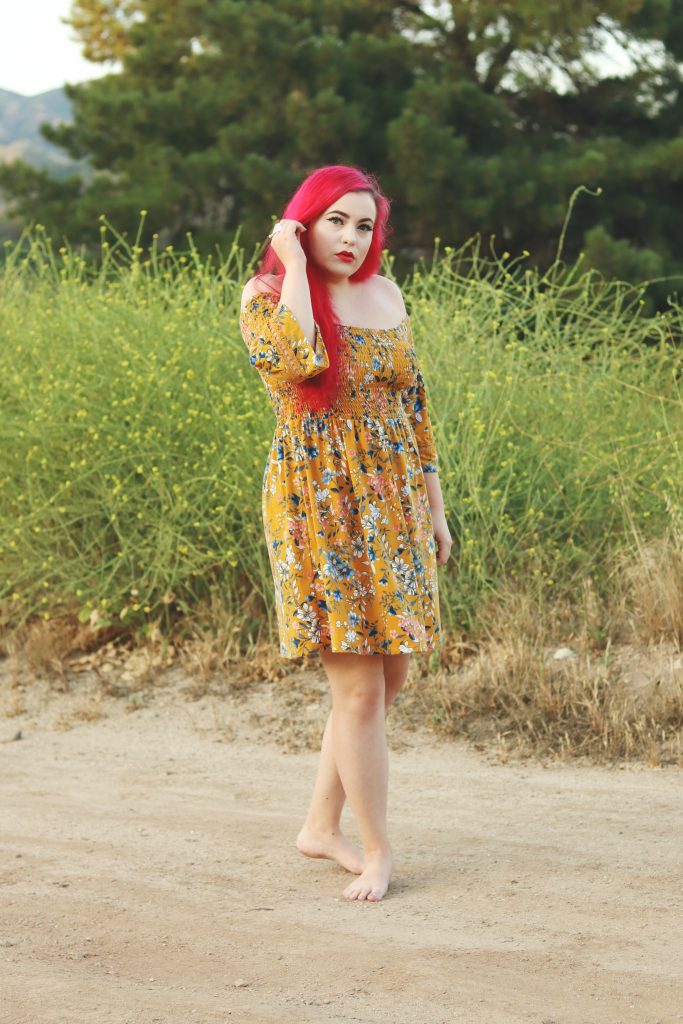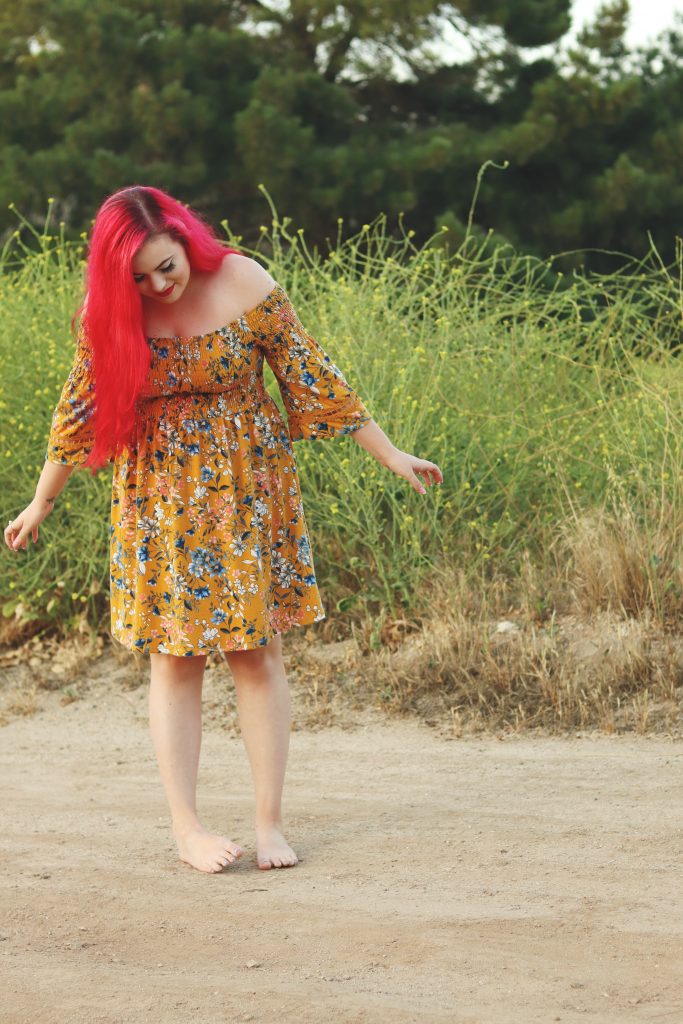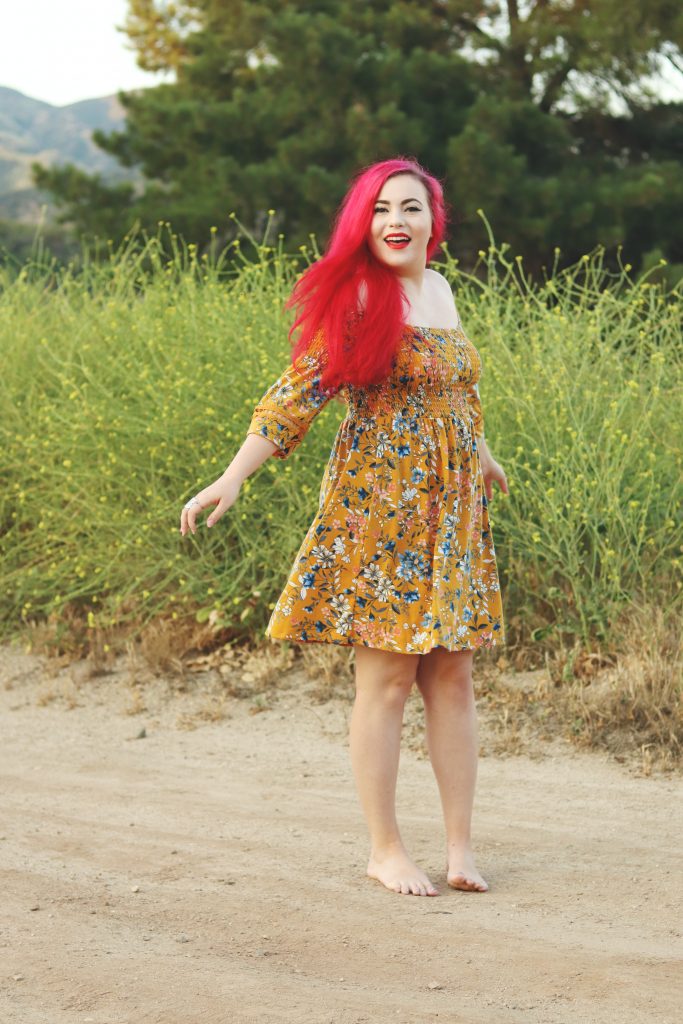 What are some of your tips and tricks for dealing with anxiety?
All my love,