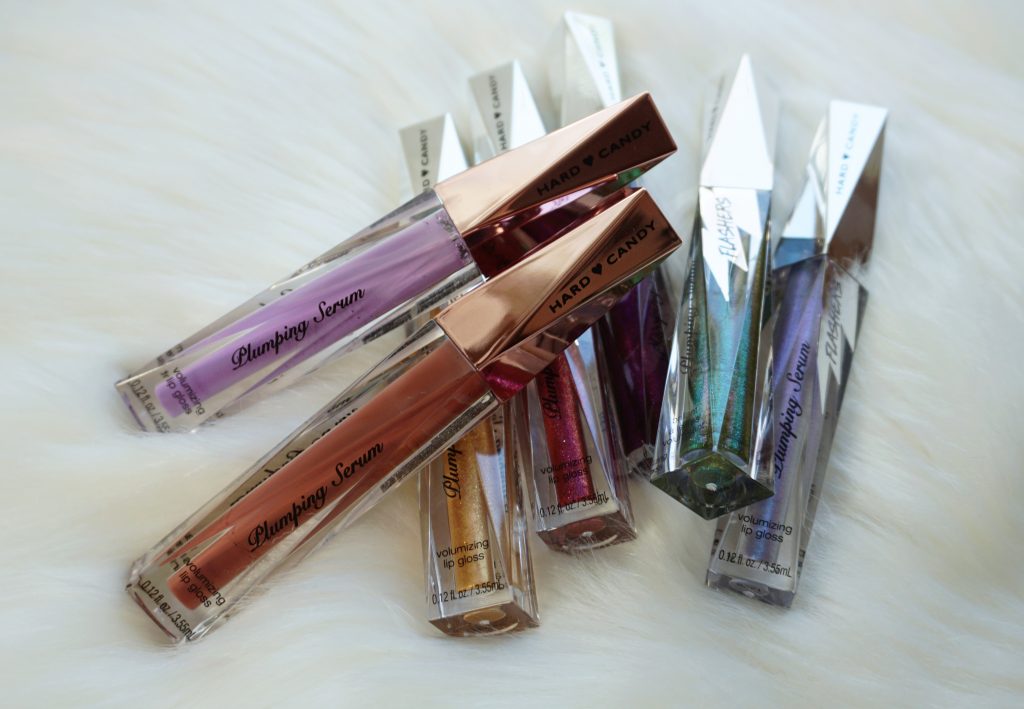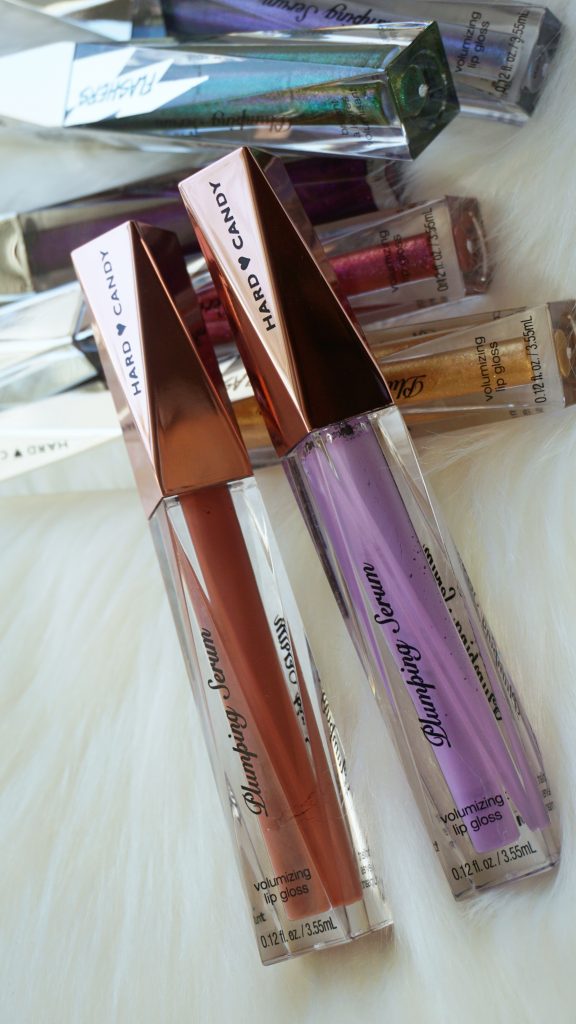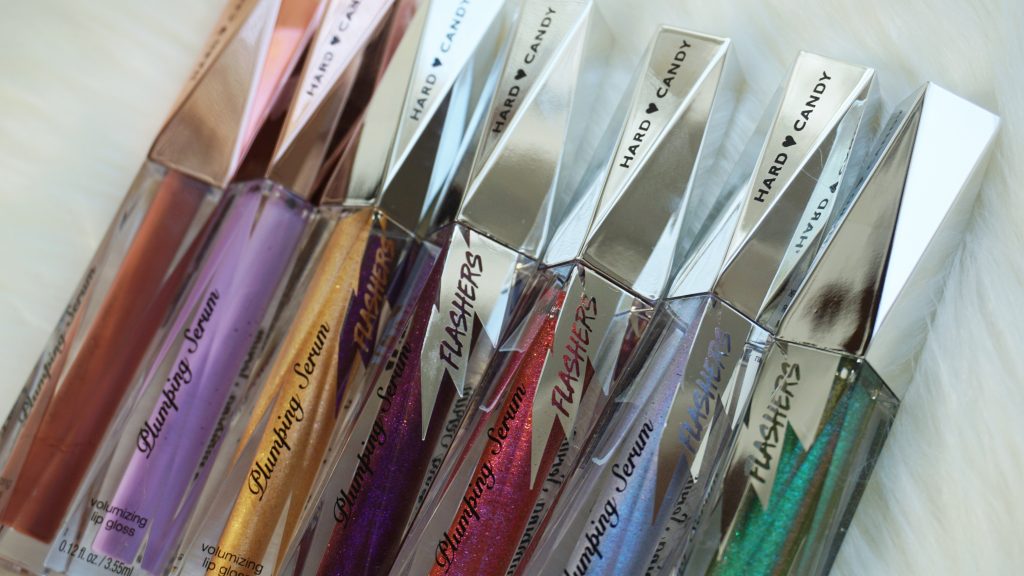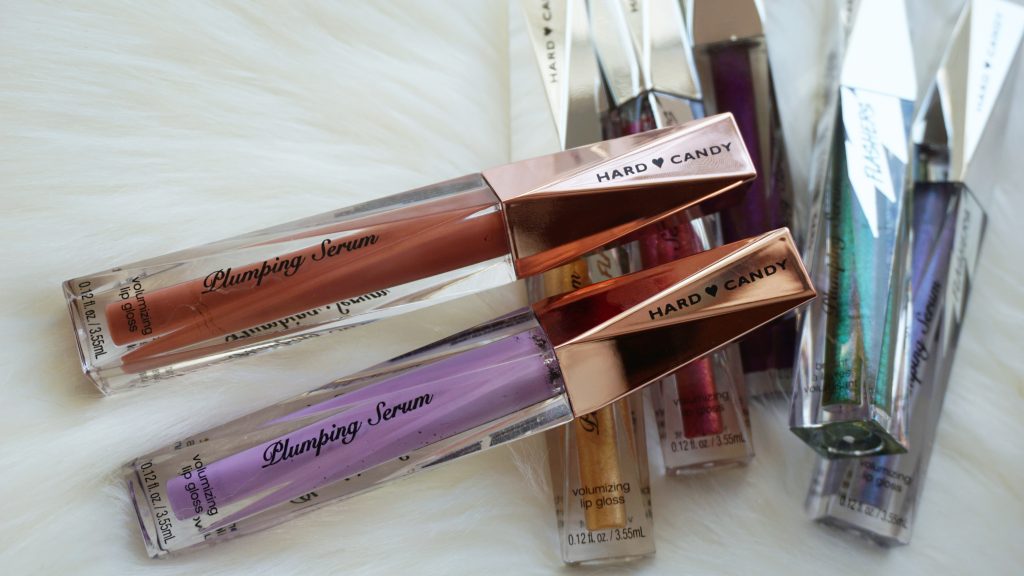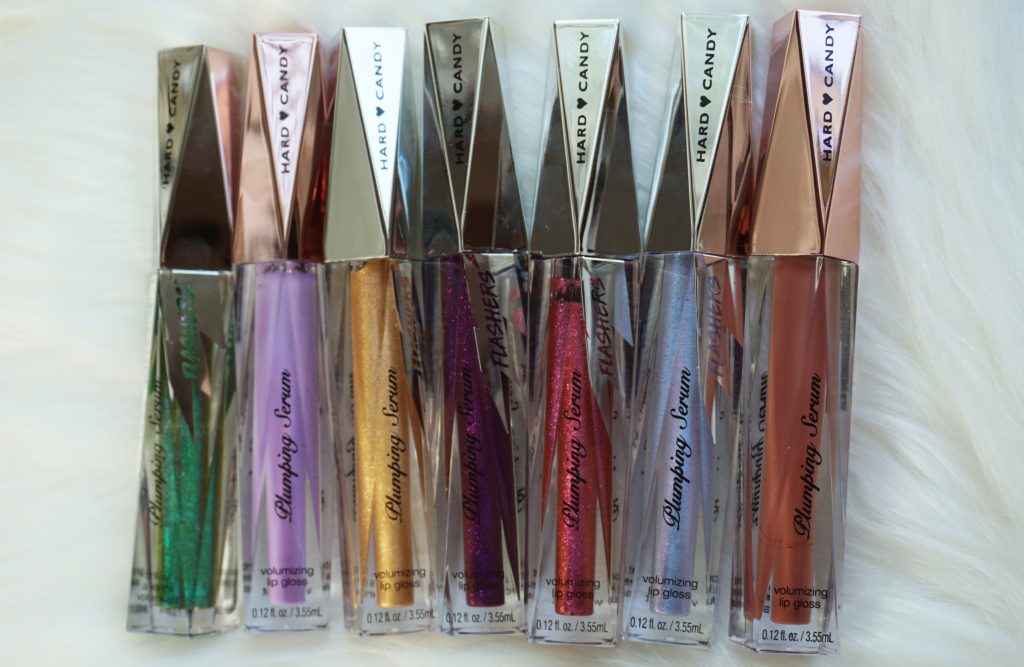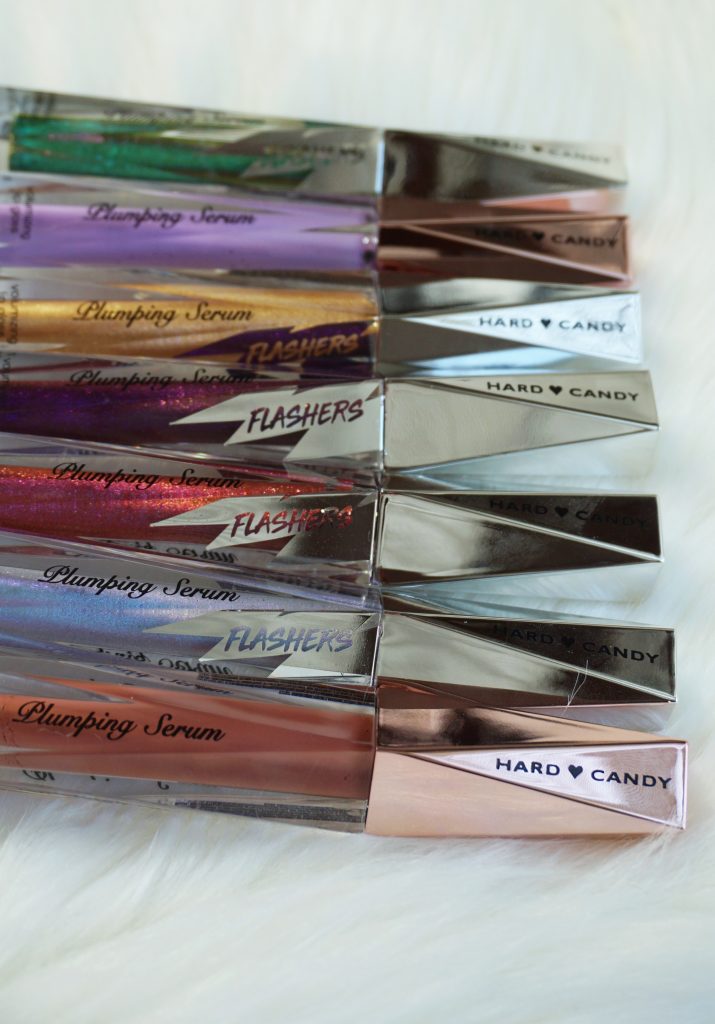 Last week I was browsing the makeup in Walmart, and saw that a LOT of Hard Candy was on sale. And by sale, I mean $.50 instead of $6. Normally, that big of a discount would make me wary of the product, but at my local Walmart, they have EVERYTHING locked. An employee needs to unlock the door, and then they will proceed to watch your every move while you pick your product. After you're done with the uncomfortable stare down, you have to place your items into a bulky security box. It is quite tedious for both parties. I only grabbed plumping serums that still had their protective seals intact so unfortunately, I am missing a few shades. I am very happy with what I bought though, and would happily purchase more in the future.
I ended up with two traditional Plumping Lip Gloss, and five Metallic Volumizing Lip Gloss.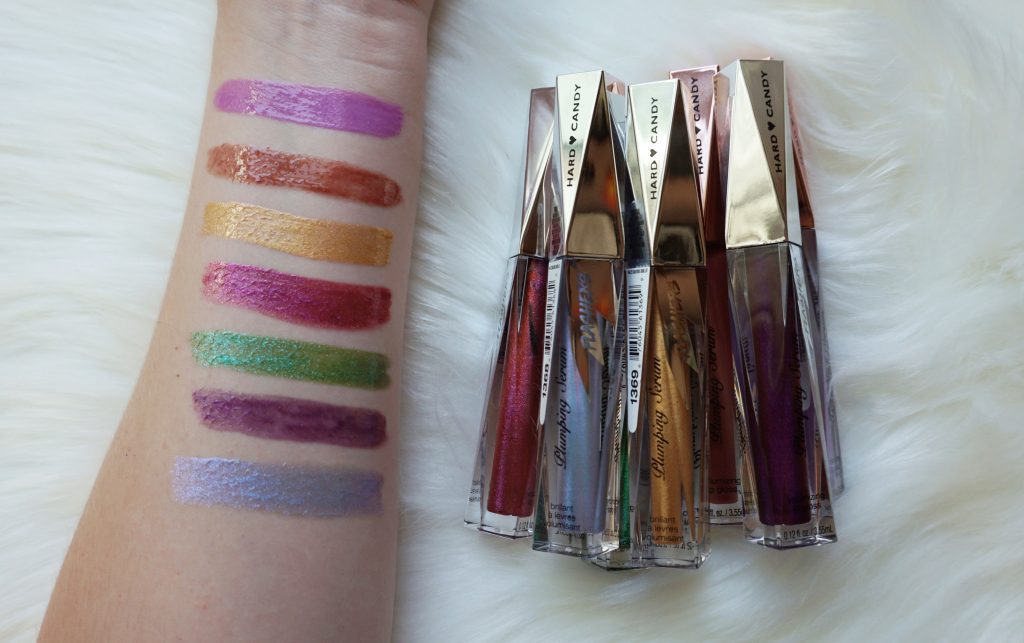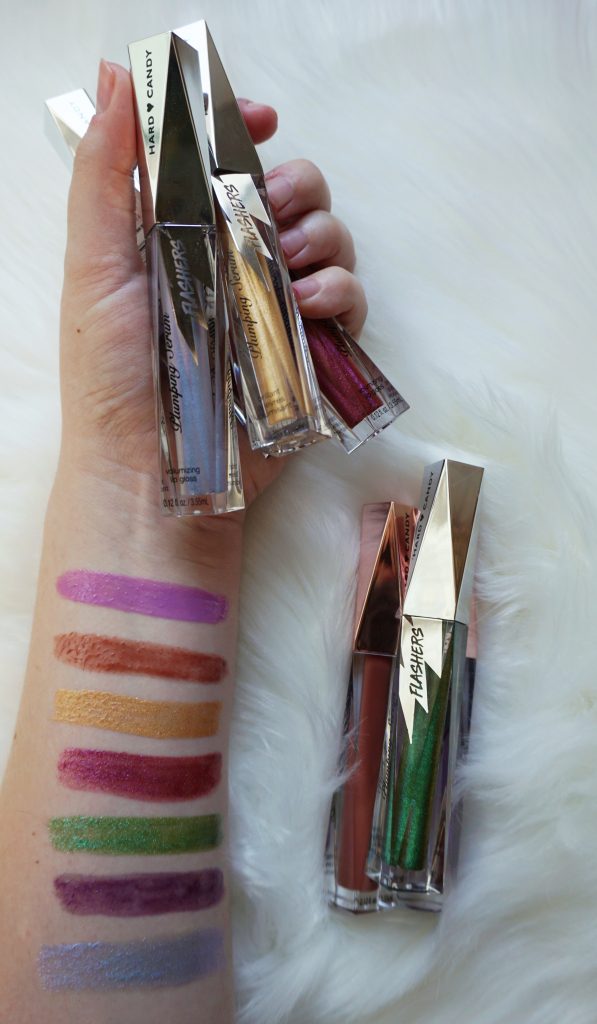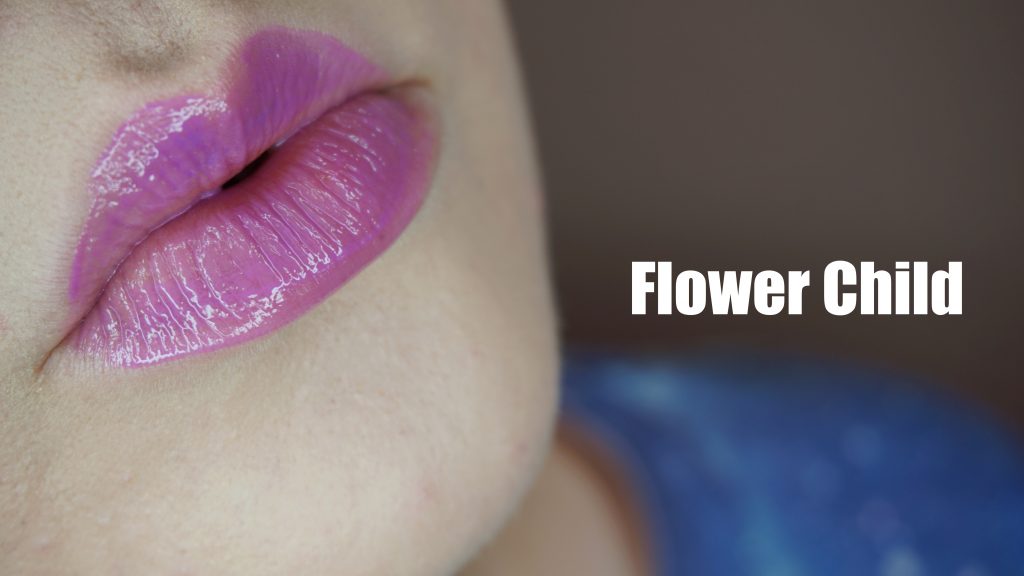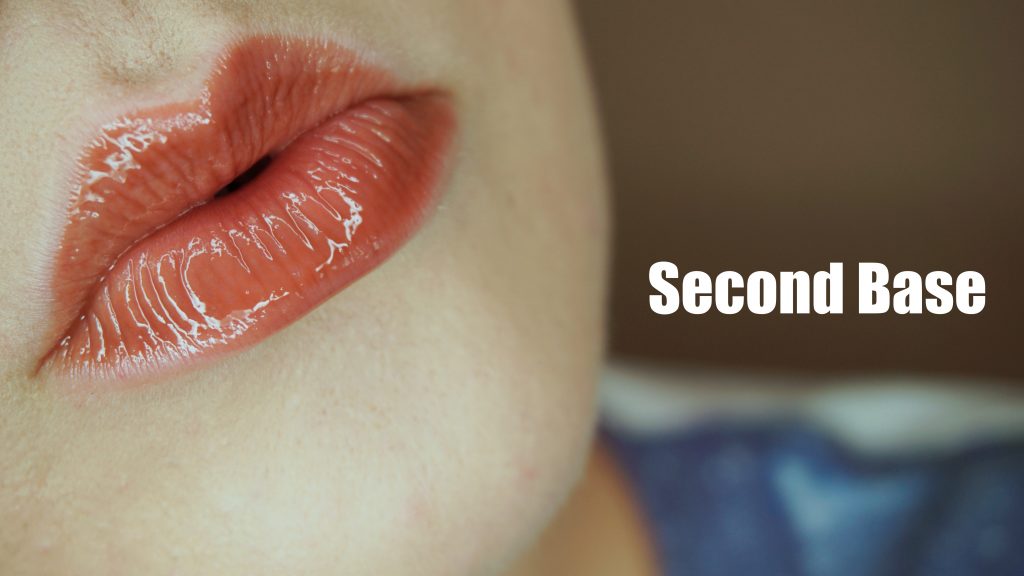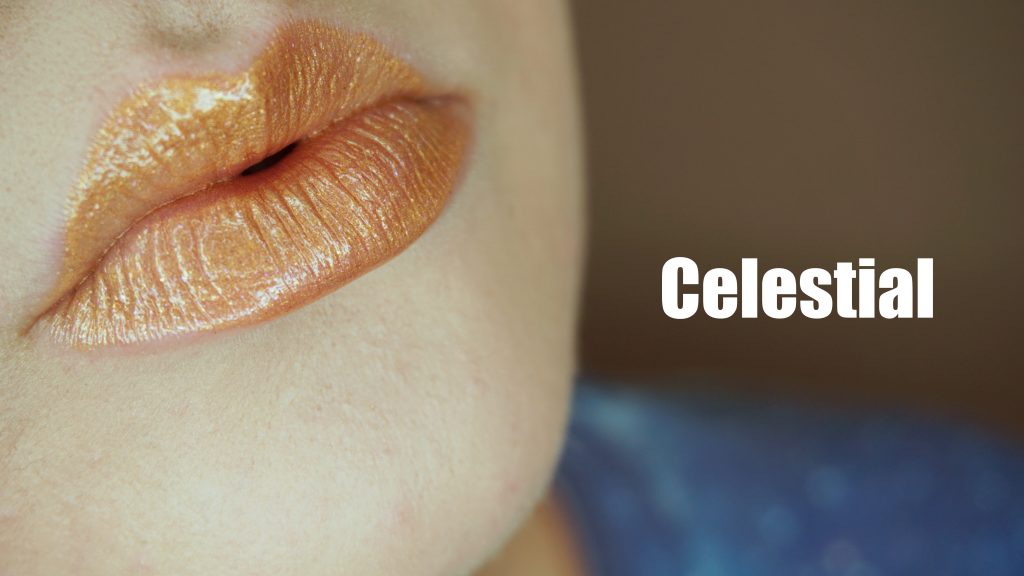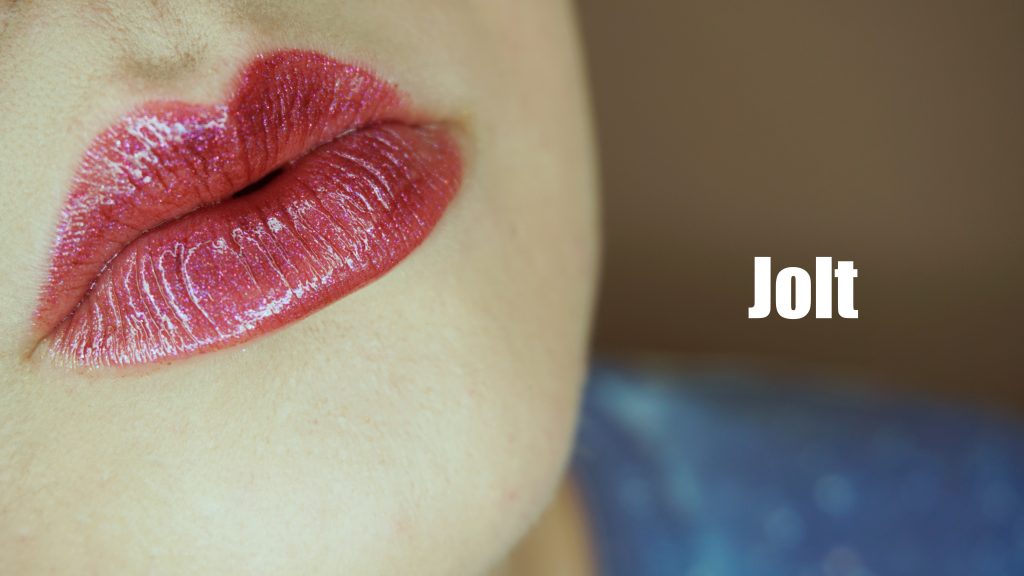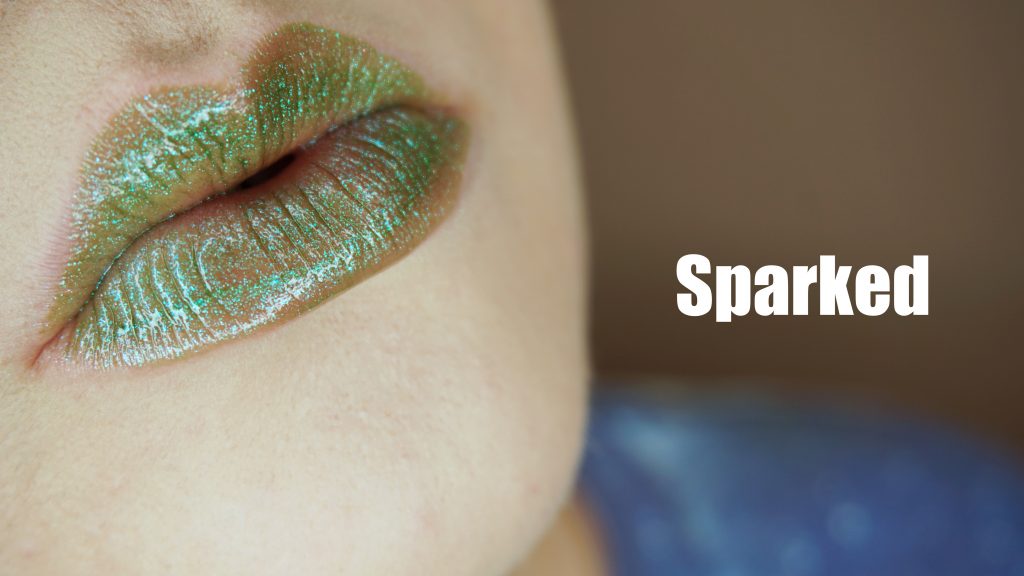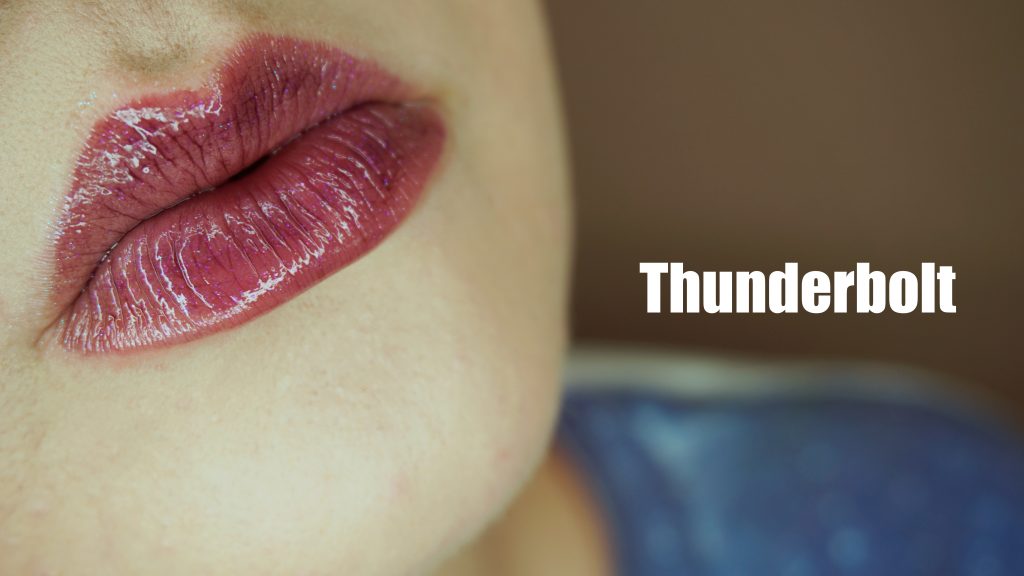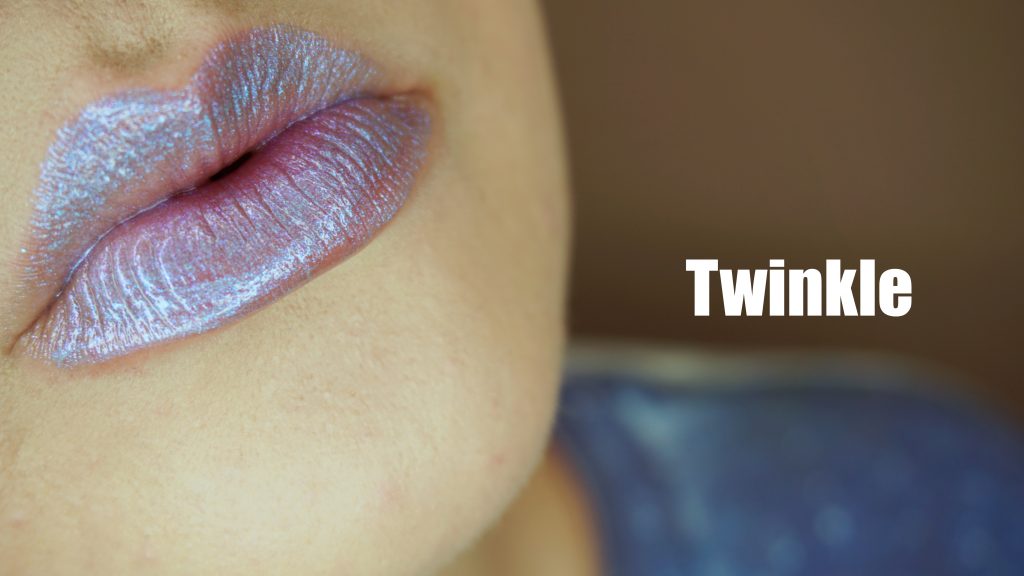 I HATED Thunderbolt, and I don't use that word lightly. It was impossible to swatch. The more gloss I tried to add to my arm for the photo, it would remove product! It did the exact same thing on my lips. It was streaky, hard to work with, and I was ready toss it into the trash.
On a happier note, the rest of the shades were a breeze to apply. I think some of them would work best on top of a lipstick, but even by themselves, they're beautiful. The formula is not sticky, and the metallic gloss is extremely comfortable. Even when it starts to fade after eating or drinking, it has a subtle glow. Flower Child and Celestial are my favorites.
A lot of people have severe reactions to lip plumper products so I always recommend testing it on your hand or arm first. You can get a feel for the tingling sensation, and make sure your skin doesn't catch on fire. 😛
I have tried many plumping serums, and thought that the Hard Candy ones were relatively mild. It reminded me of a peppermint ChapStick!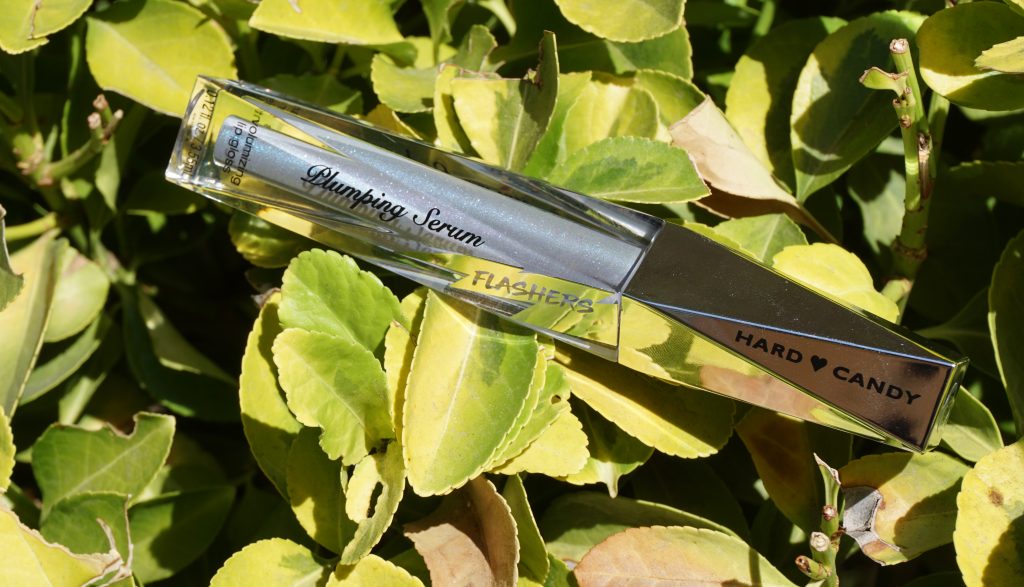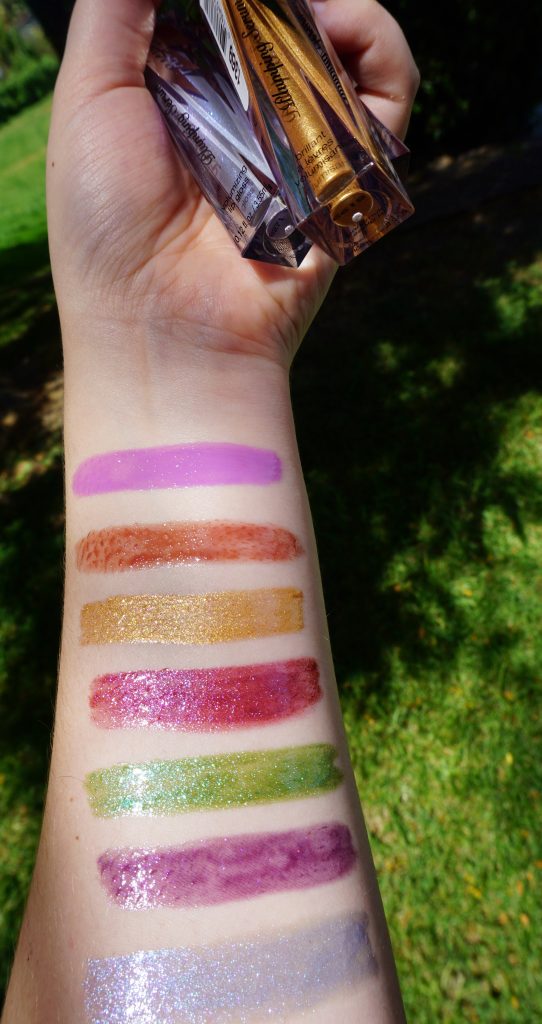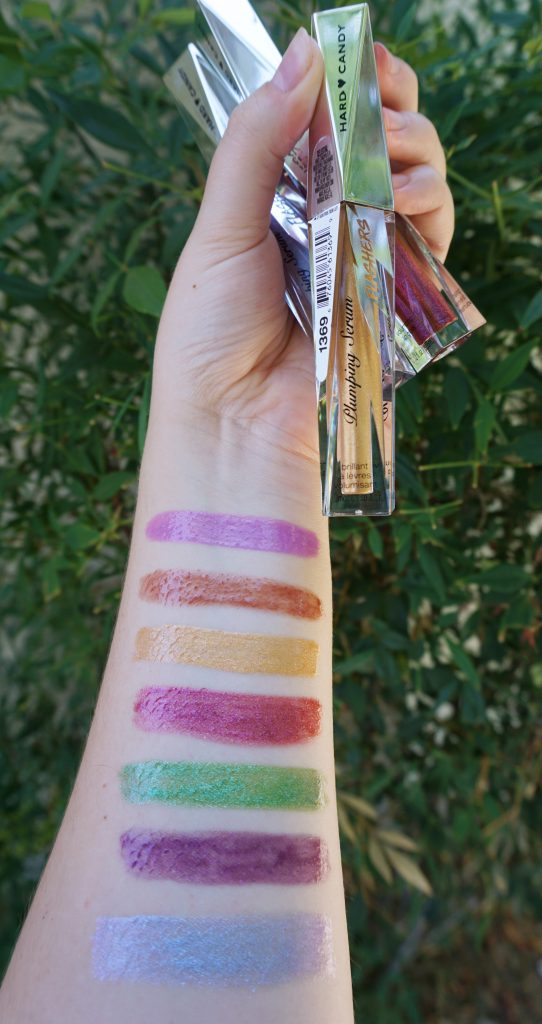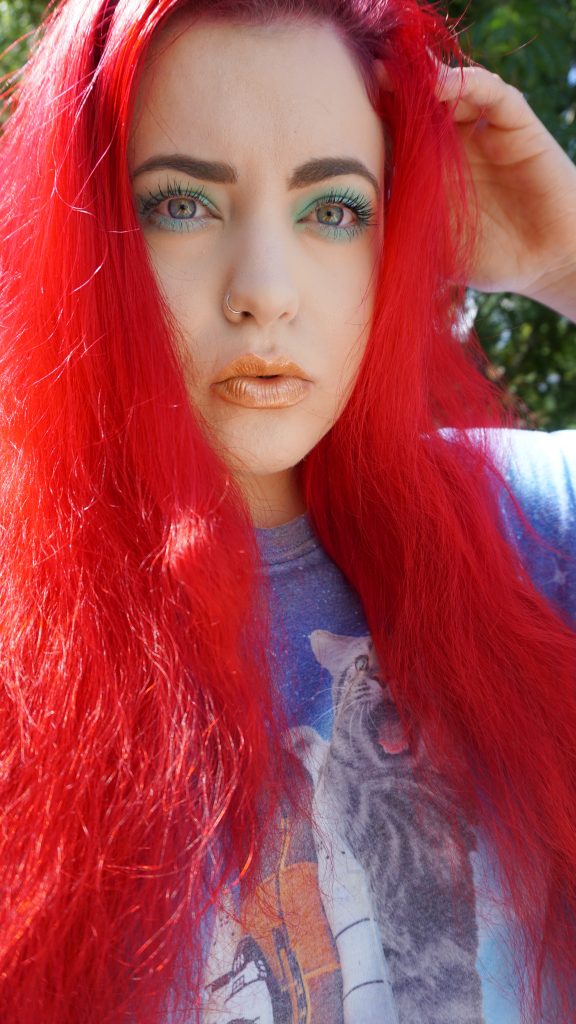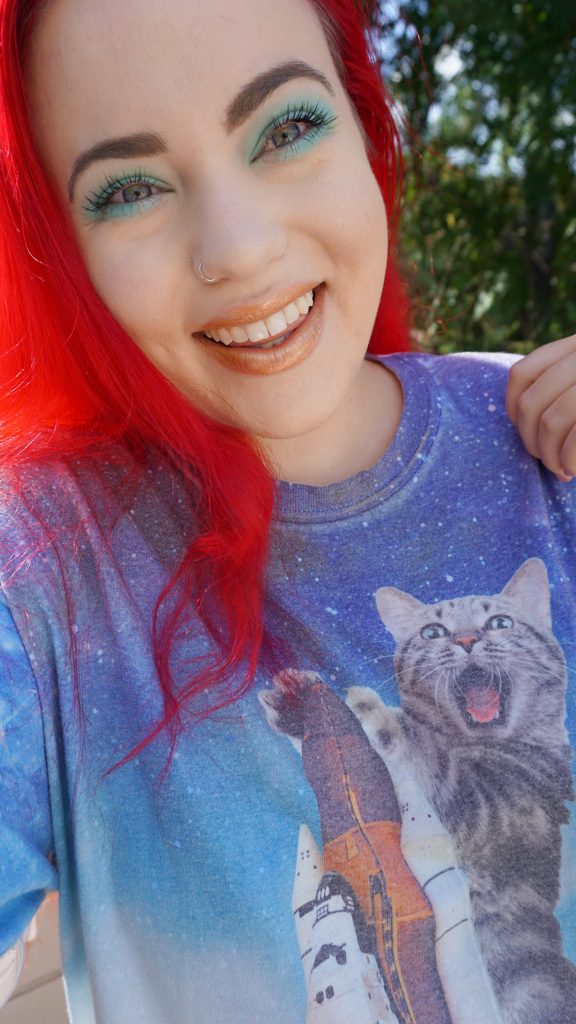 I know the Hard Candy Plumping Serum has been around a while, but I still wanted to share them! Especially with the price. I think Walmart is trying to clear out their inventory, and make room for fall/winter. Works for me! 😀 I'm really trying hard to branch out, and try new brands/products. I get in such a habit of only using the same brands over and over, and I'm excited to finally own something from Hard Candy.
What brand or product would you like to see me try next?
All my love,