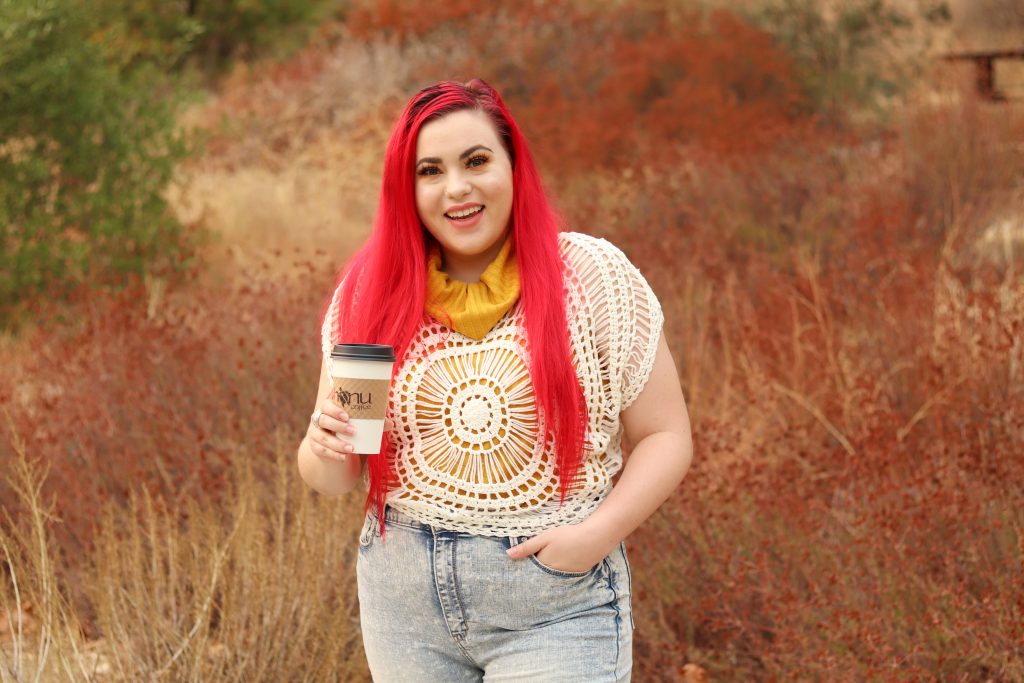 September 22nd is the first official day of fall which means that it's time for my annual fall lookbook! This year's edition will be a little different because it will be showcasing thrifted items instead of items from Walmart. I still included a few Walmart pieces (like the turtleneck in the first look) that were already in my closet, but I loved the idea of using new, old clothes. I think we so easily forget that part of being "thrifty" is taking care of what we already have. It is okay to re-purpose a piece of clothing or commit the cardinal fashion sin: wear the same thing twice. It bothers me when someone comments, "You wear that a lot!"… Yes. It's comfortable, cute, and I really like it. When did double wearing items become a crime? I would rather own one reliable, well-made shirt than twenty mediocre shirts that I fidget with all day.
I shopped at a local thrift store called Hope of the Valley. Their proceeds go towards providing shelter, showers and a warm meal to the homeless in the area.
I will try my best to link similar items, but since many of them are thrifted, it will be quite a challenge!
Outfit #1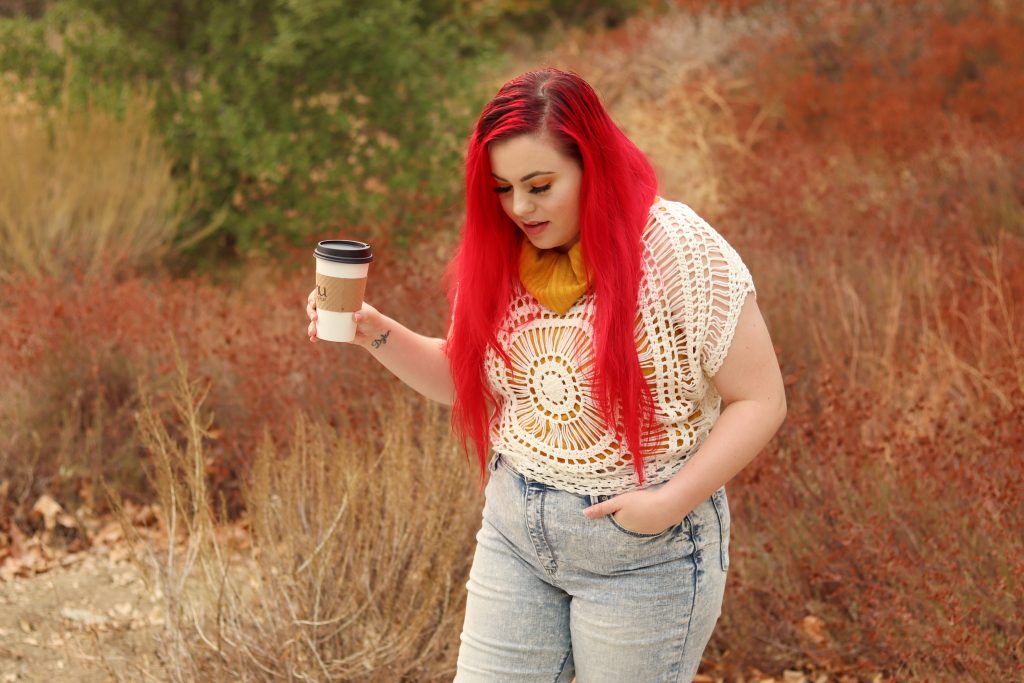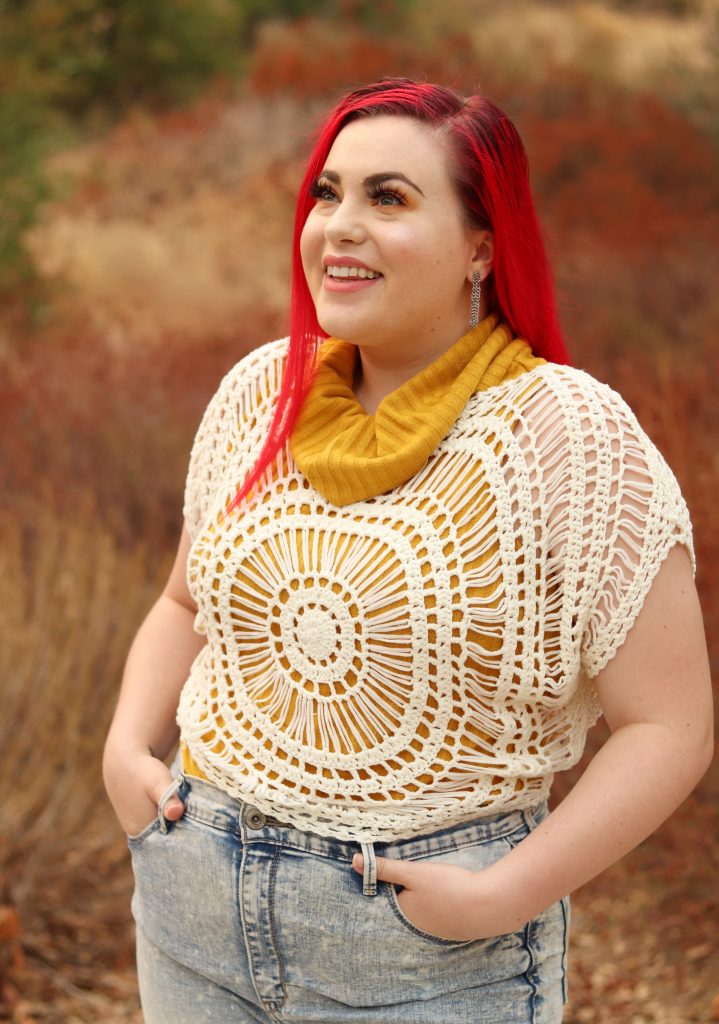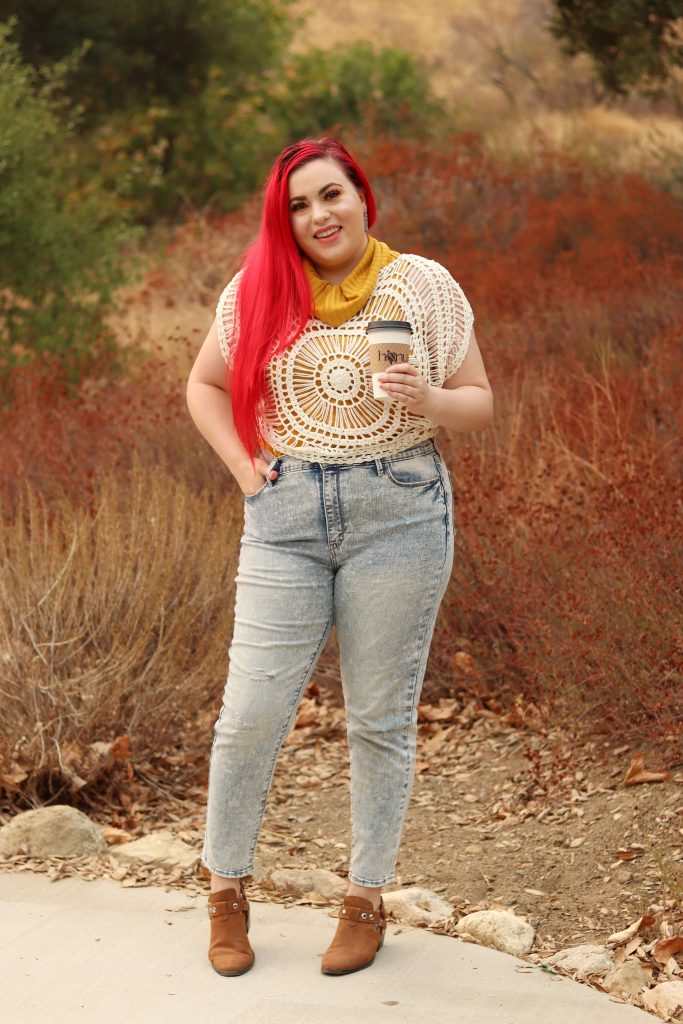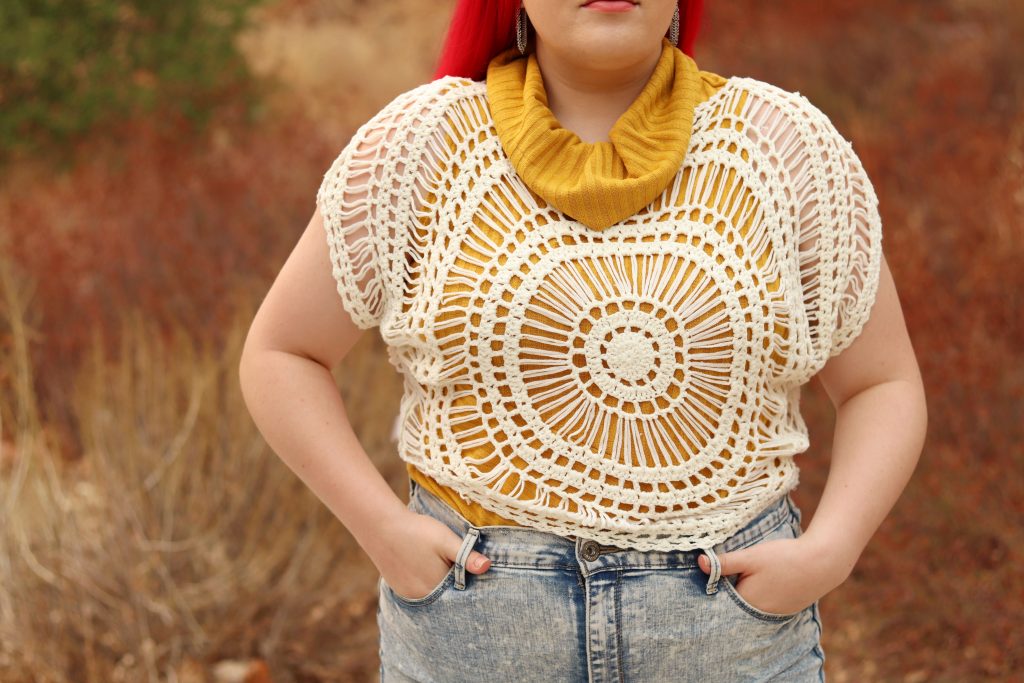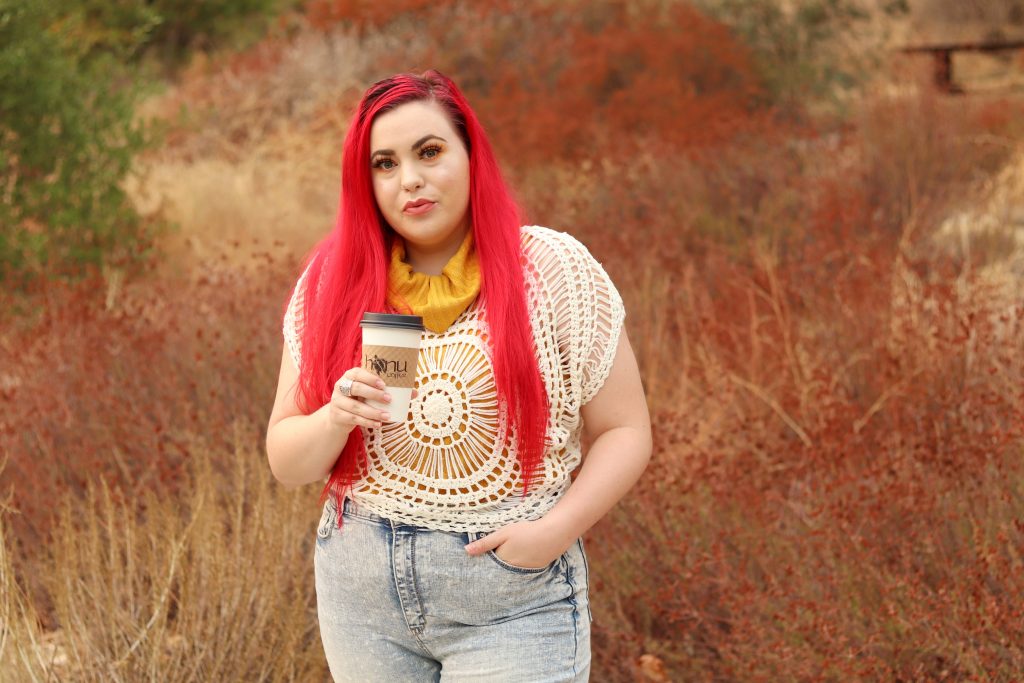 Shout out to my mom who spotted this white, crocheted top for only $3.99! I wasn't exactly sure what I wanted to wear under it, but I eventually decided on a short sleeved, mustard turtleneck. I'm in California, remember? Short sleeved turtlenecks are a thing here. 😛 Since it's fall, I had to complete the look with a latte from a local coffee shop. It MIGHT have pumpkin spice in it. It might not. You'll never know!
Outfit #2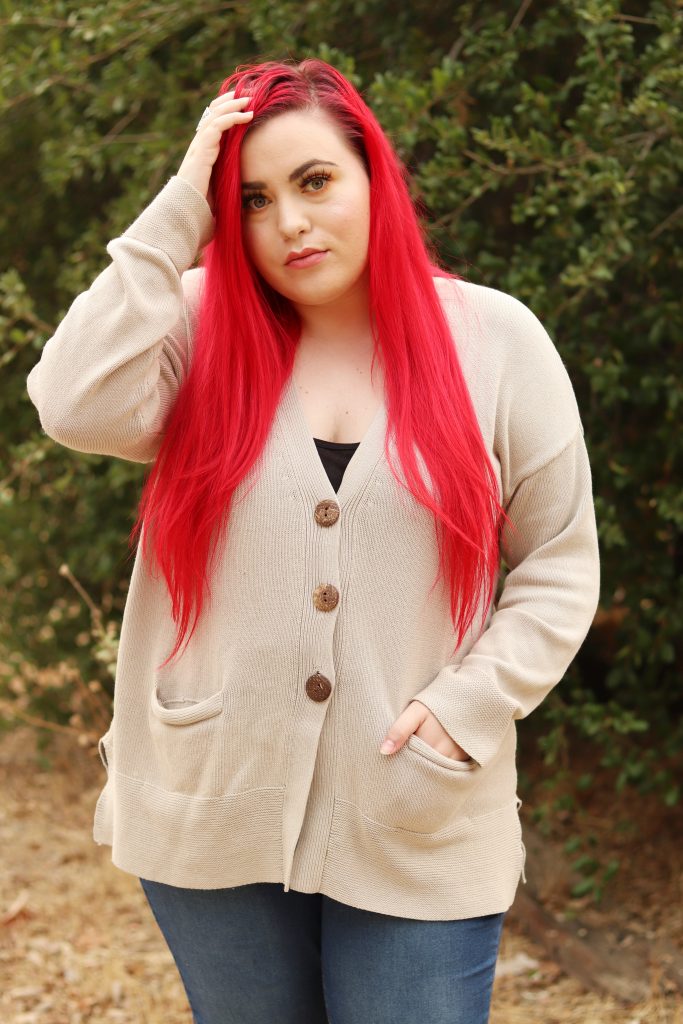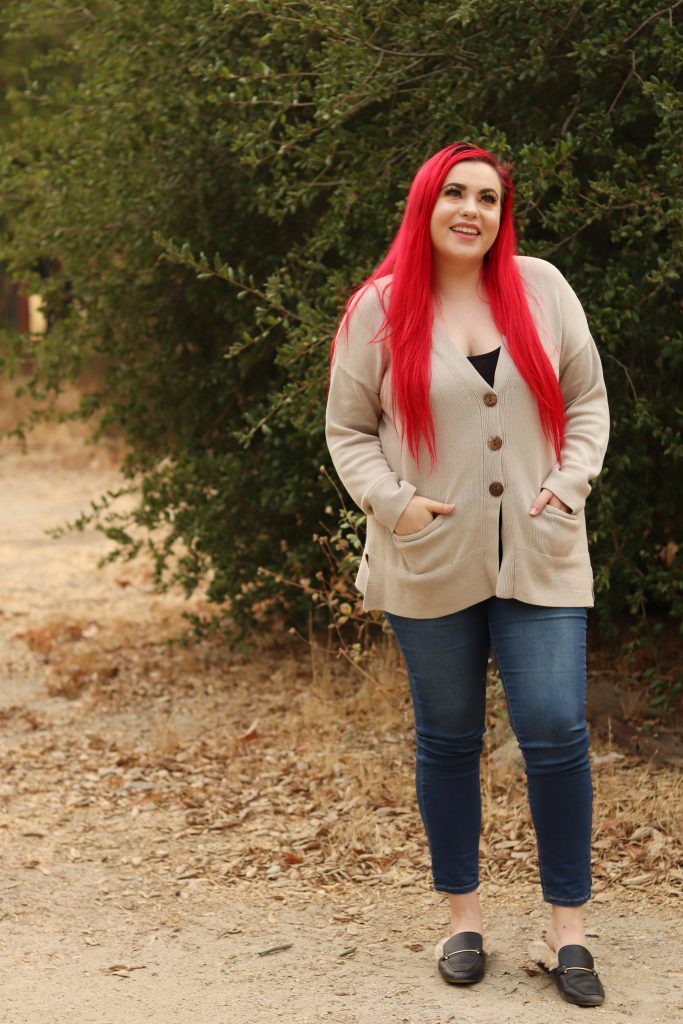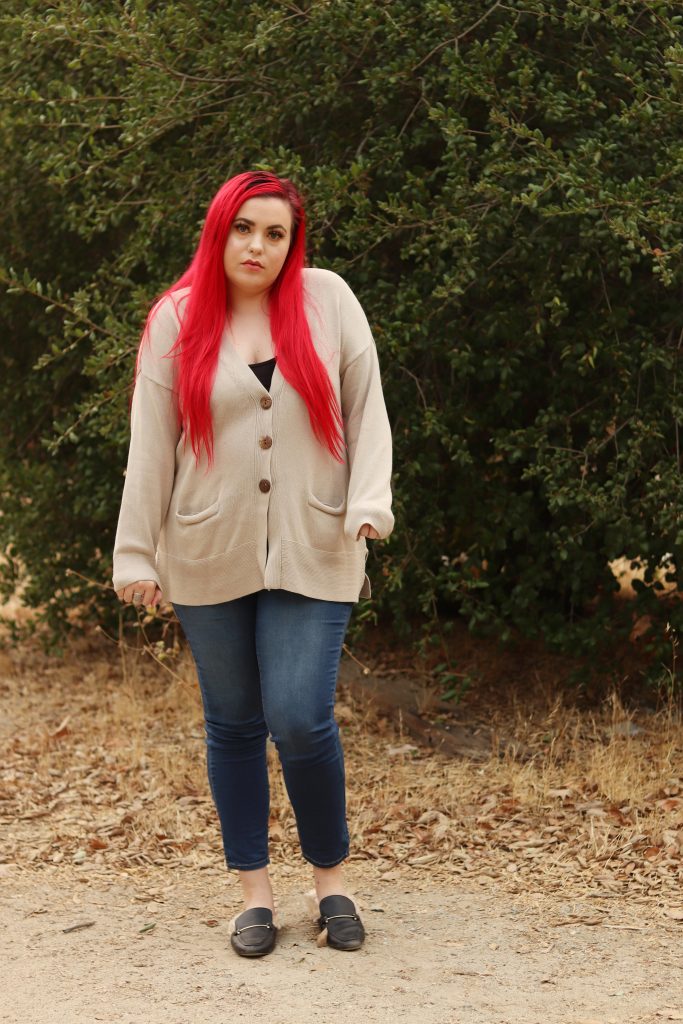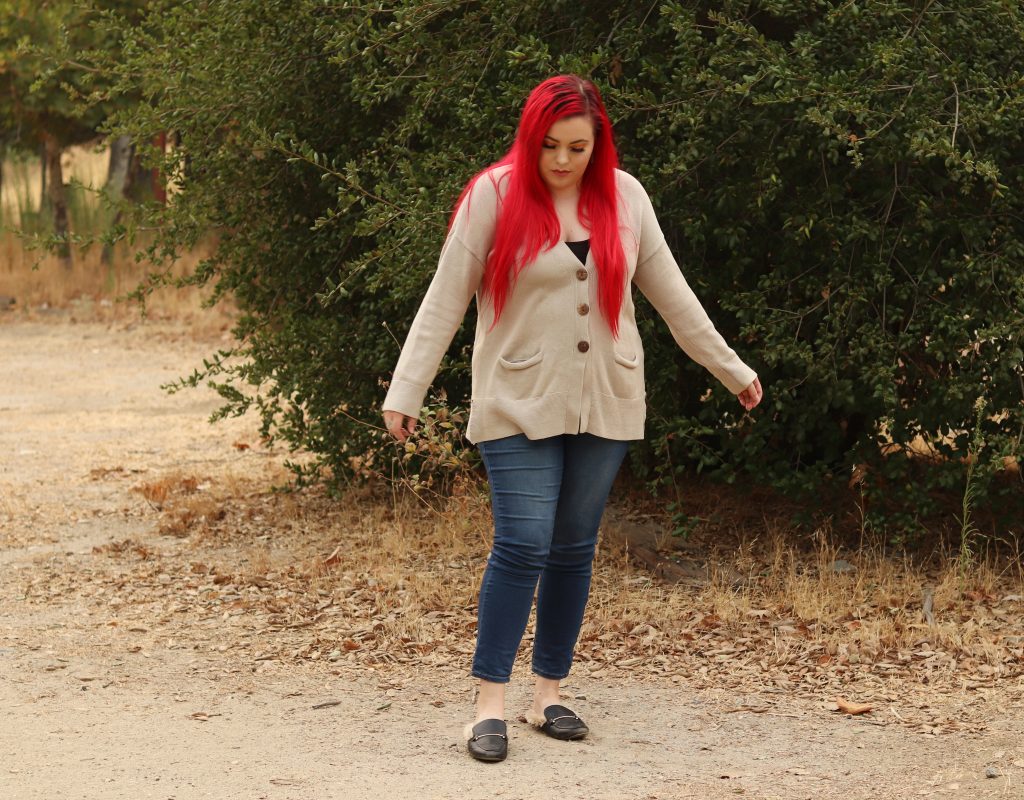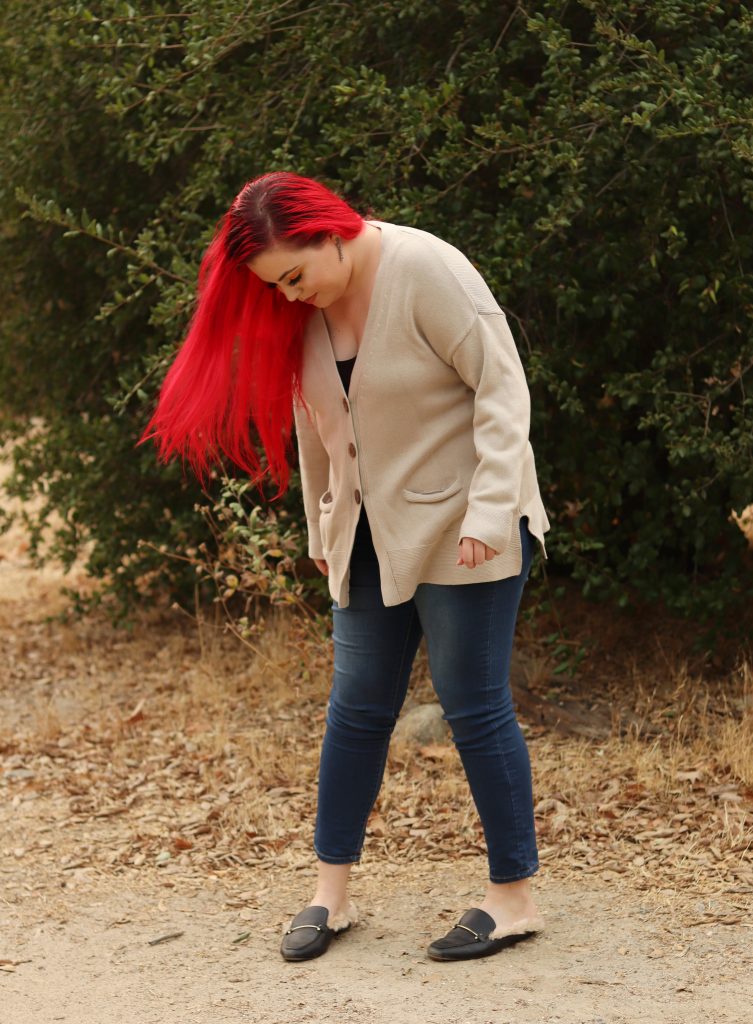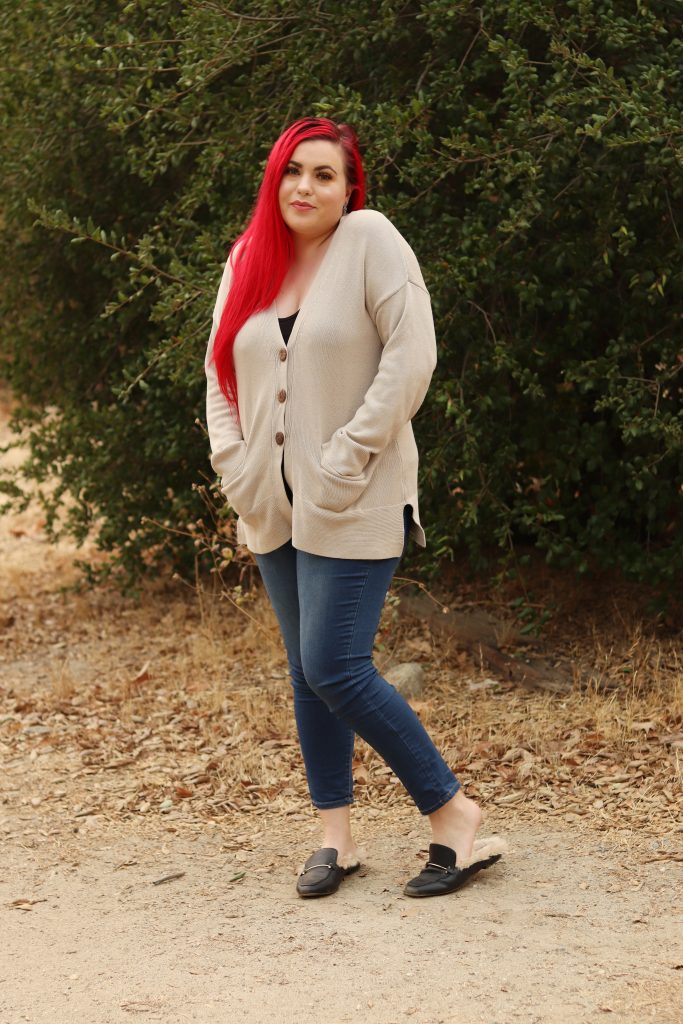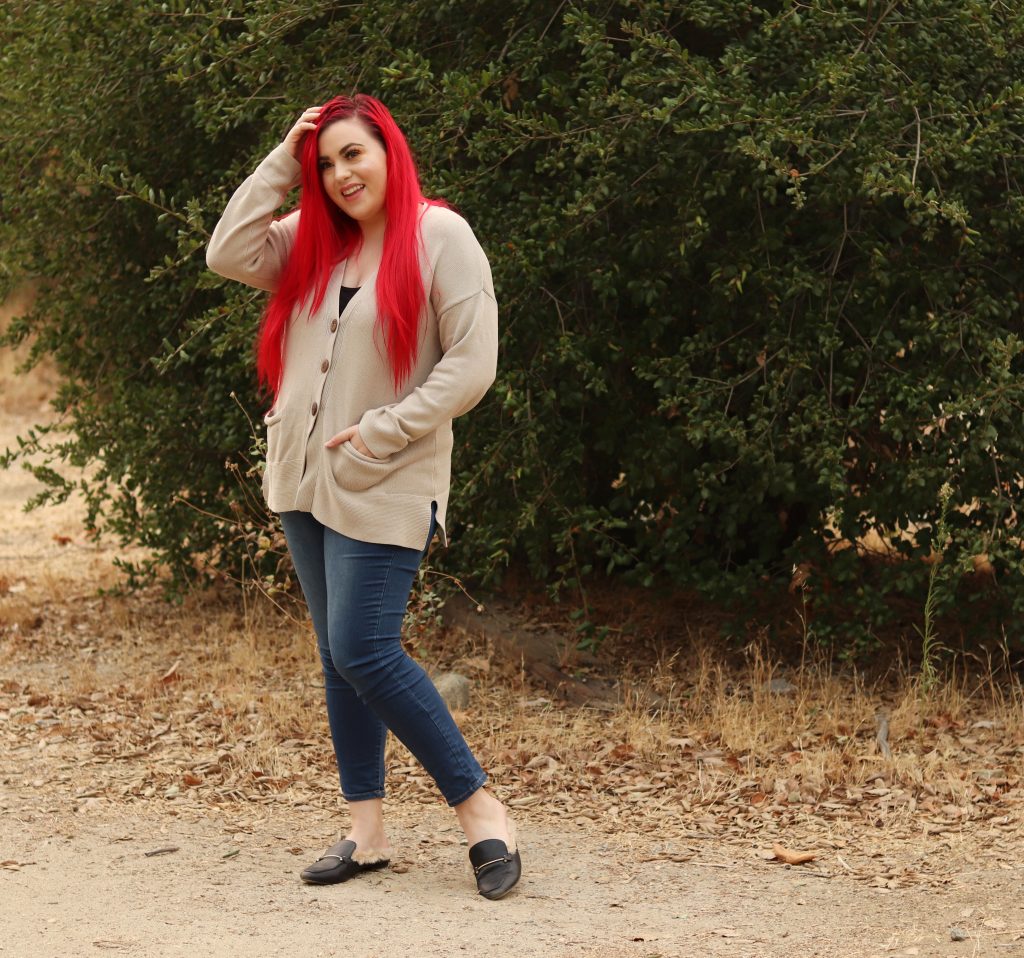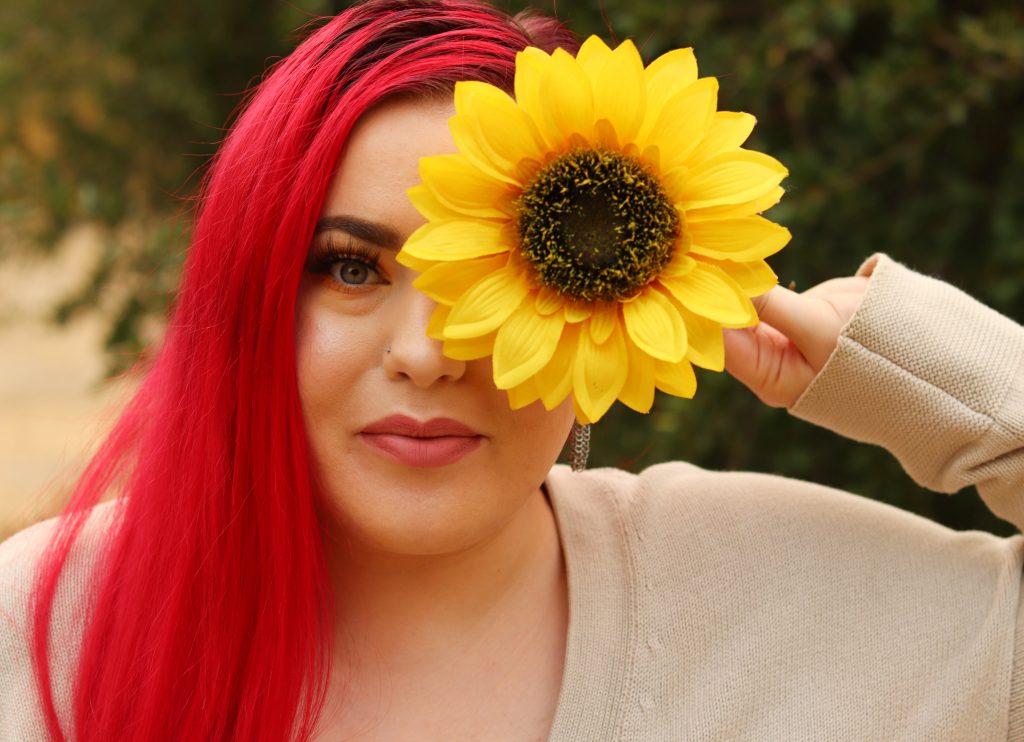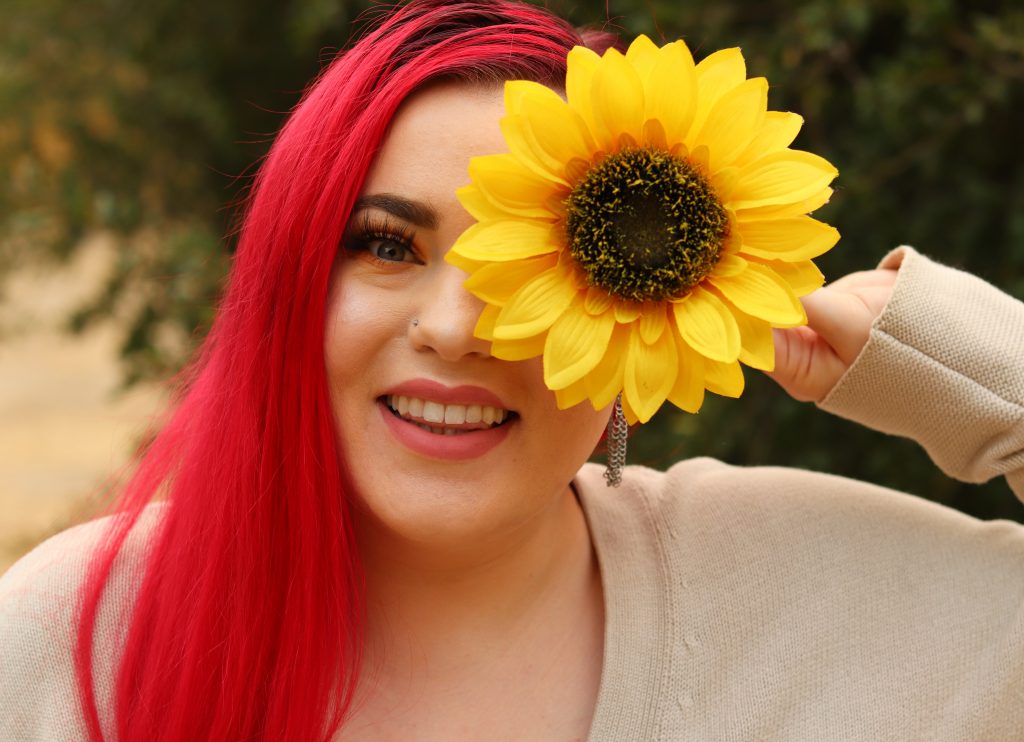 Tan, Pocket Cardigan (Similar)
Every since Taylor Swift's new album dropped, cardigans have become widely popular. Who doesn't enjoy an over-worn, comfy cardigan? I scored mine for $3.99, and even though it's not fancy, I love it. It makes me feel cozy, warm and it gives me the sudden urge to read a book.
Outfit #3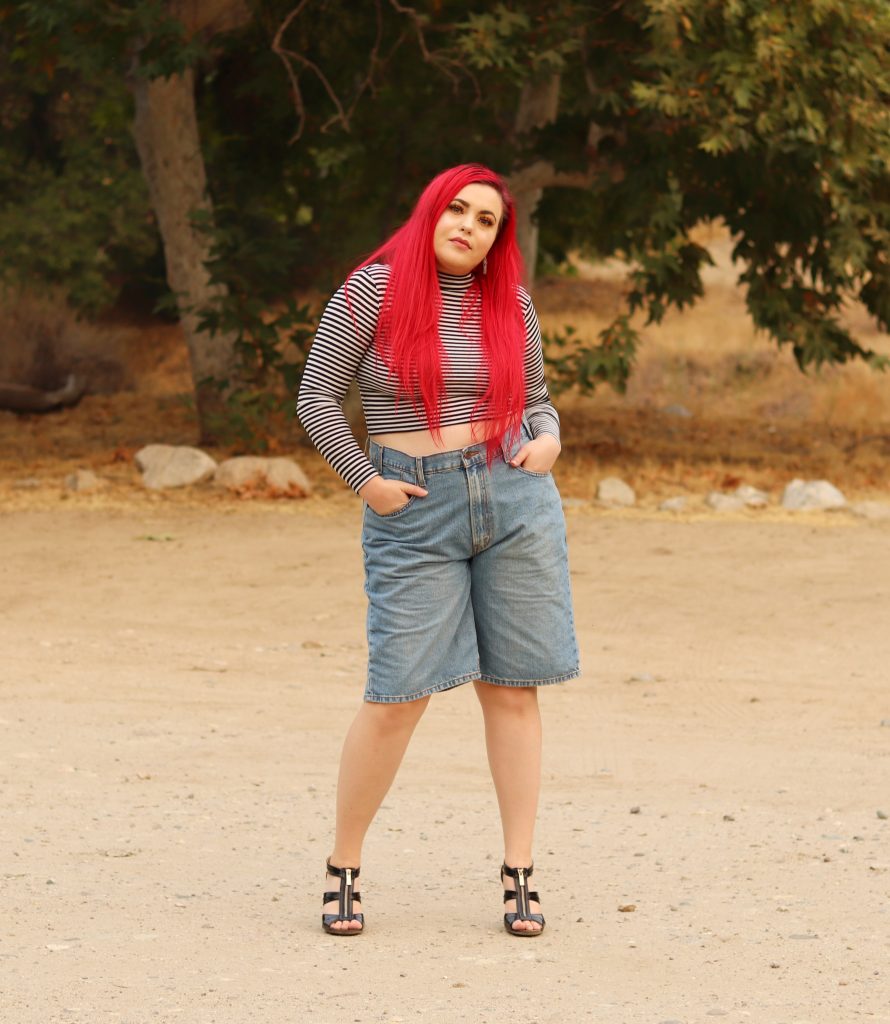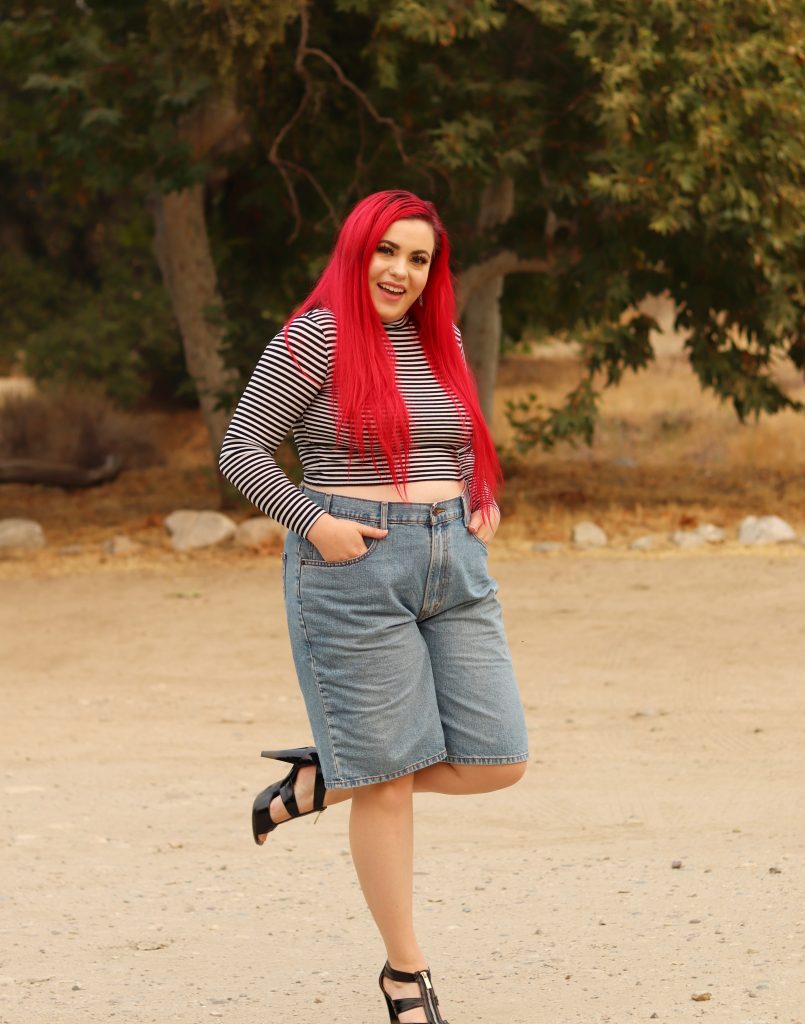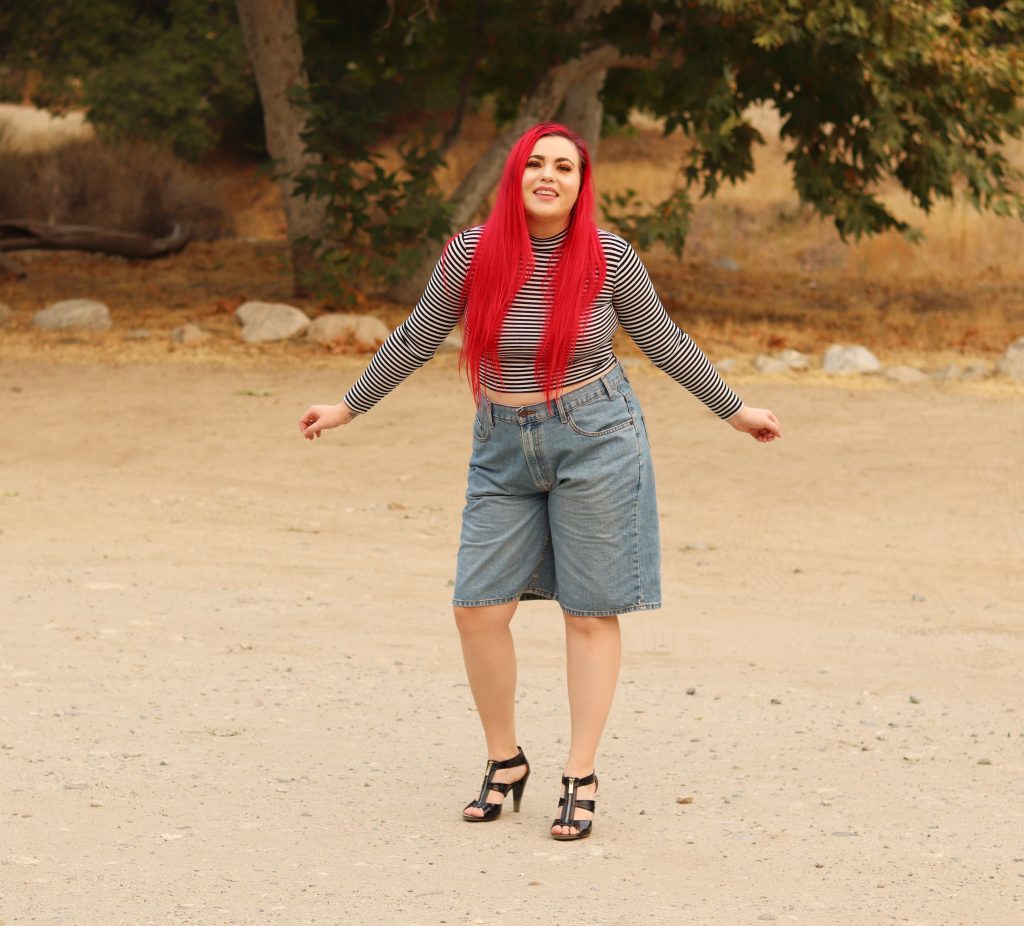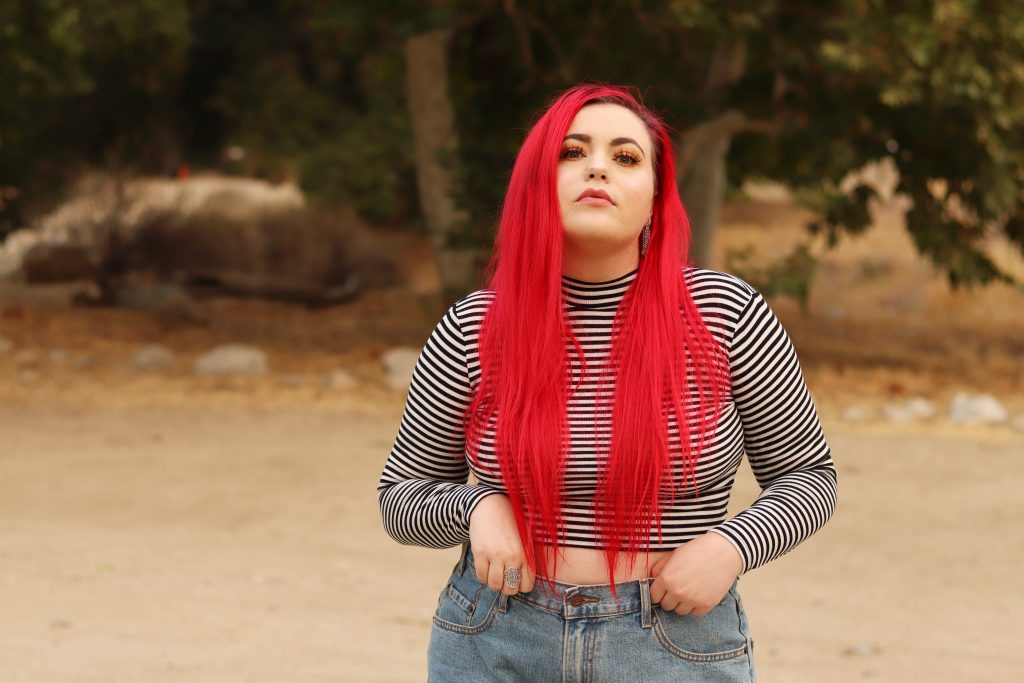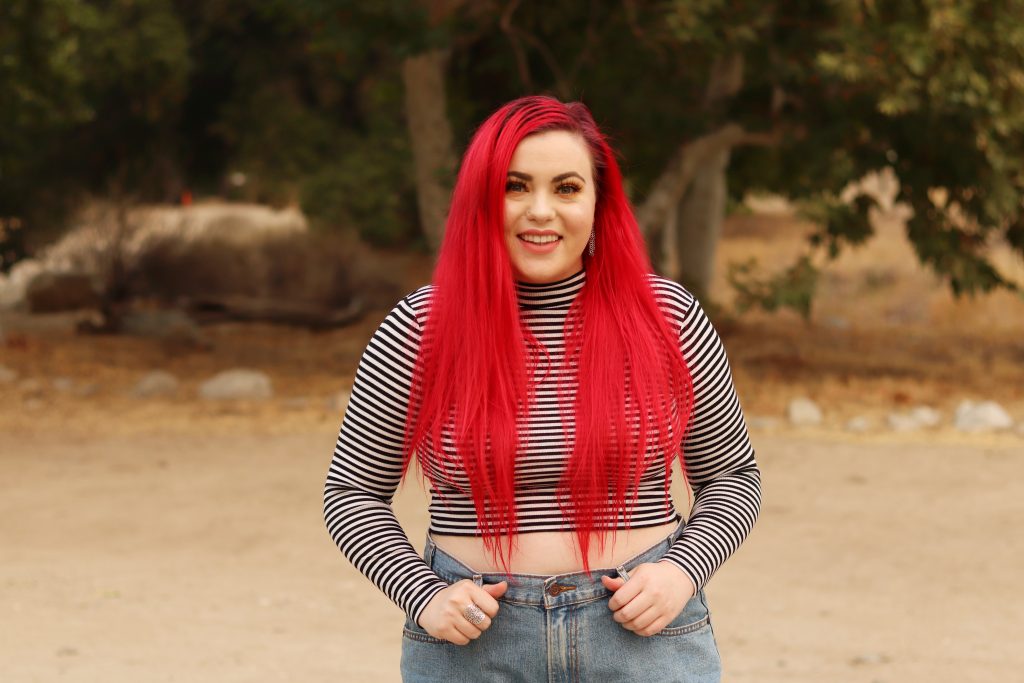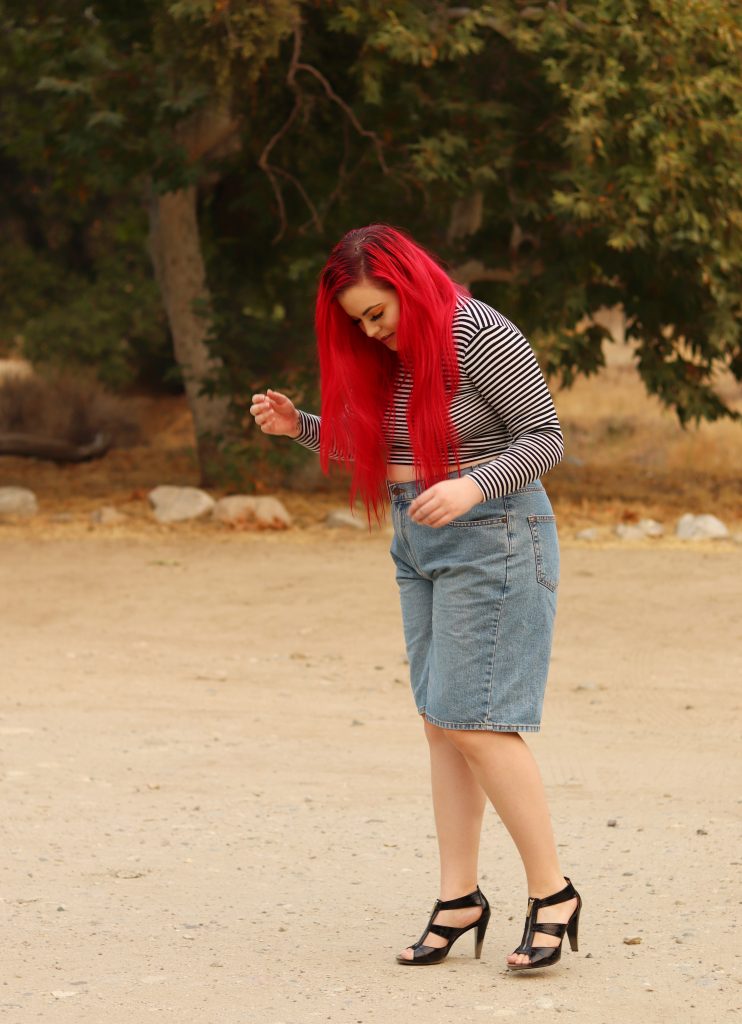 Levi's Boyfriend Shorts (Similar)
High Neck Striped Top (Similar)
I have been on the hunt for oversized, boyfriend shorts for the longest time, and the search is finally over! They were $6.99 which is a decent price for Levi's. I paired them with a $3.99, long sleeved, striped top that reminds me of Beetlejuice. The shorts are something that you can easily dress up or down. You can also distress them if you're feeling adventurous!
Outfit #4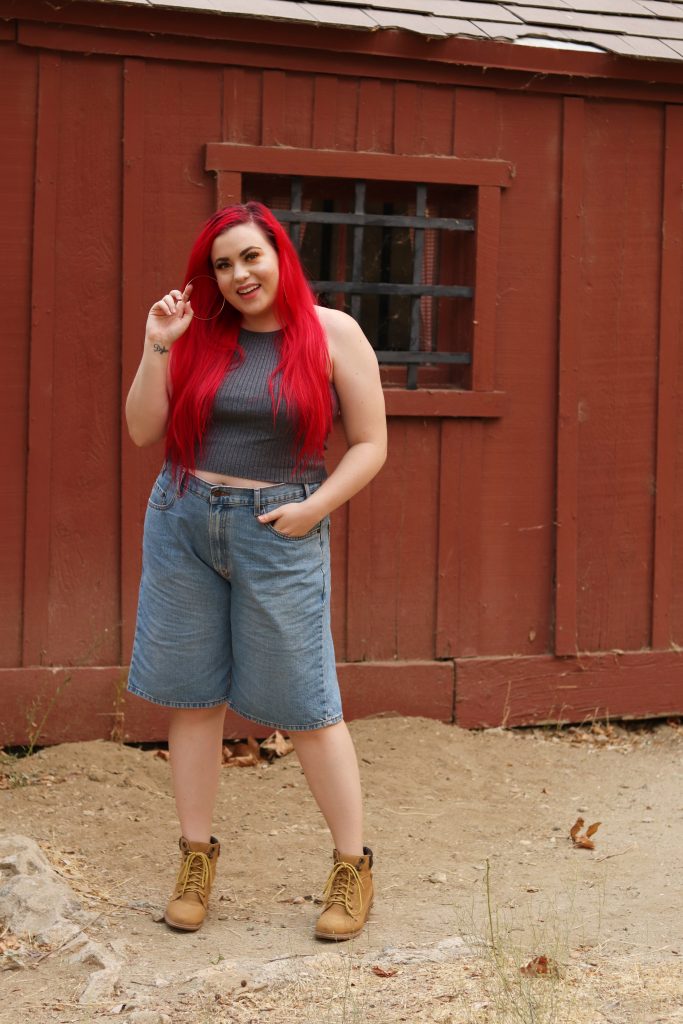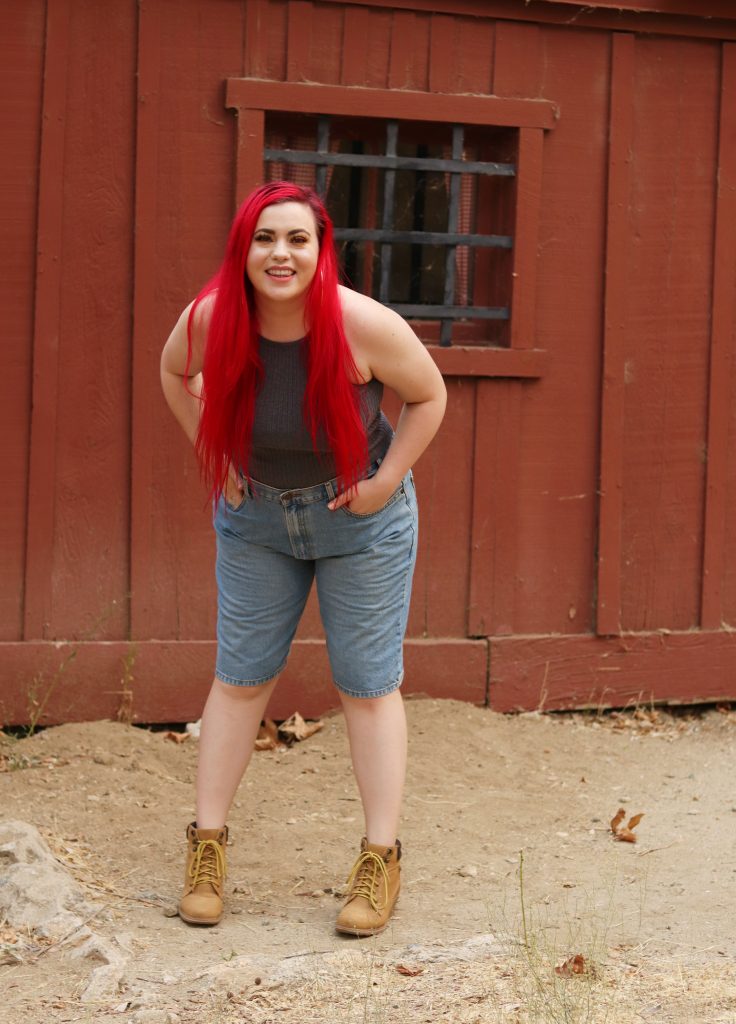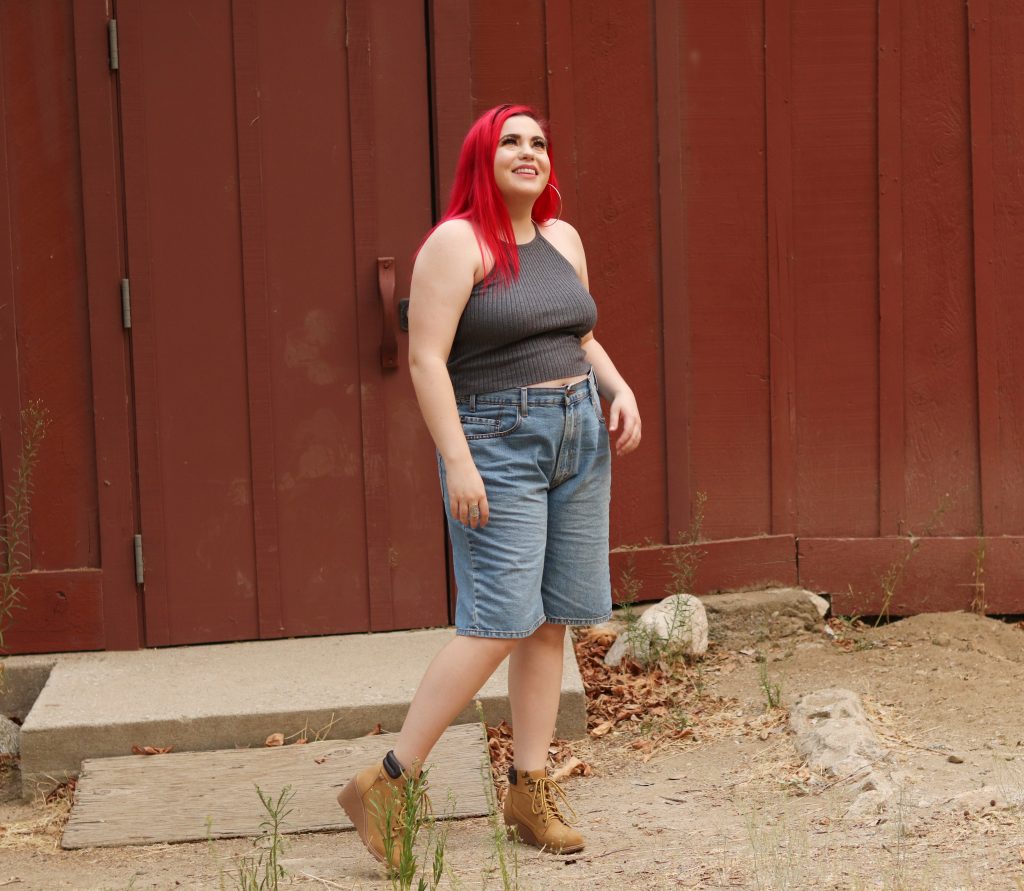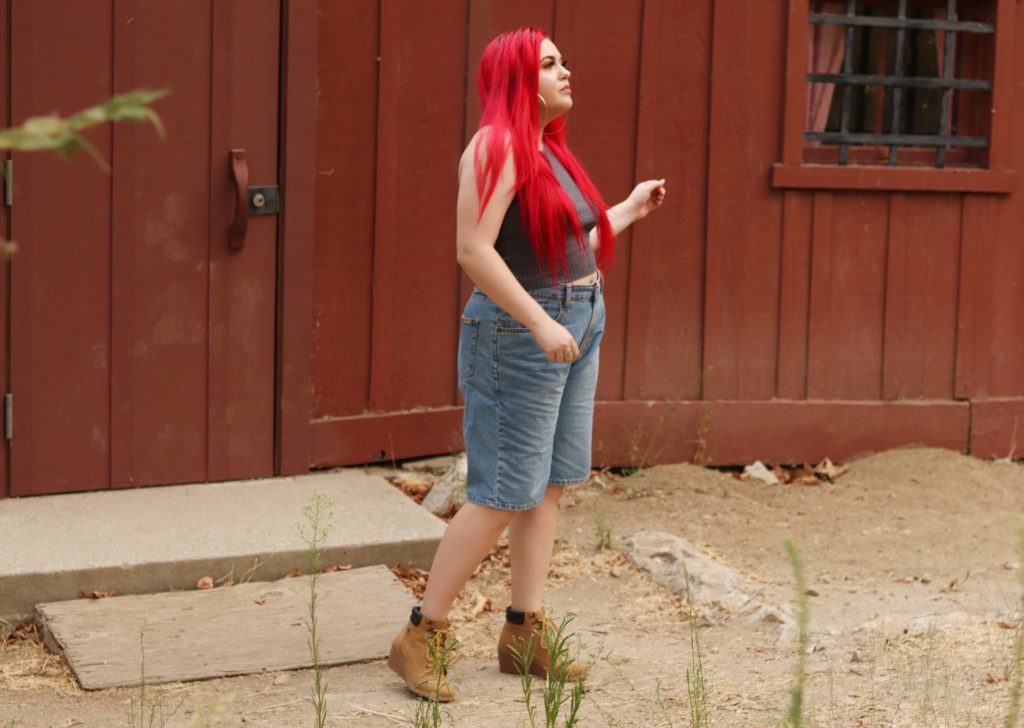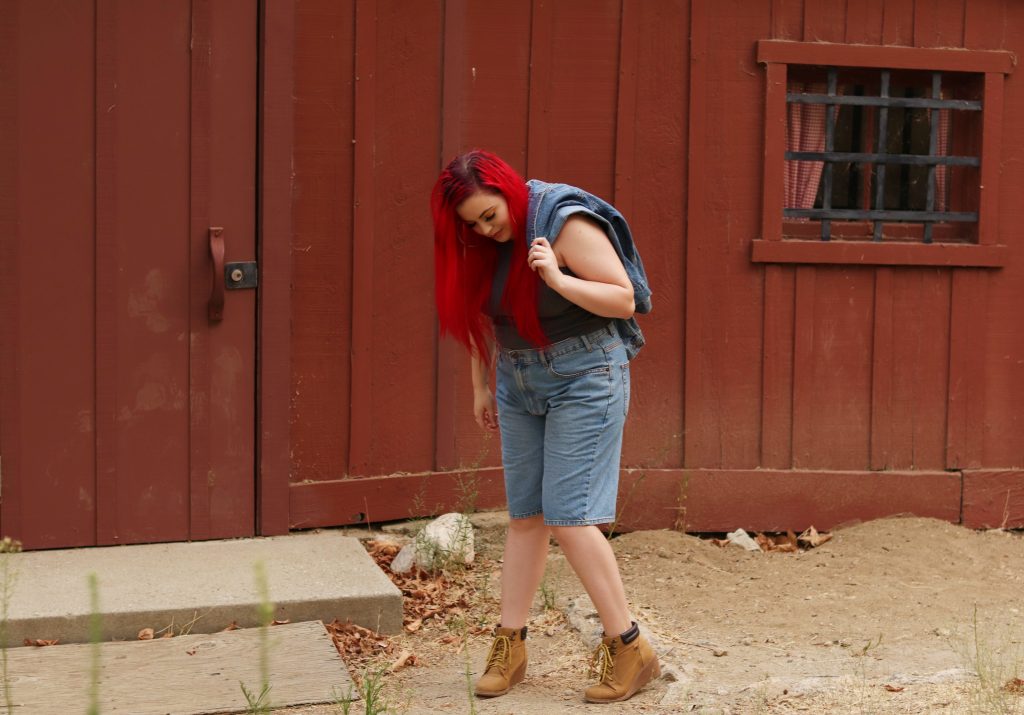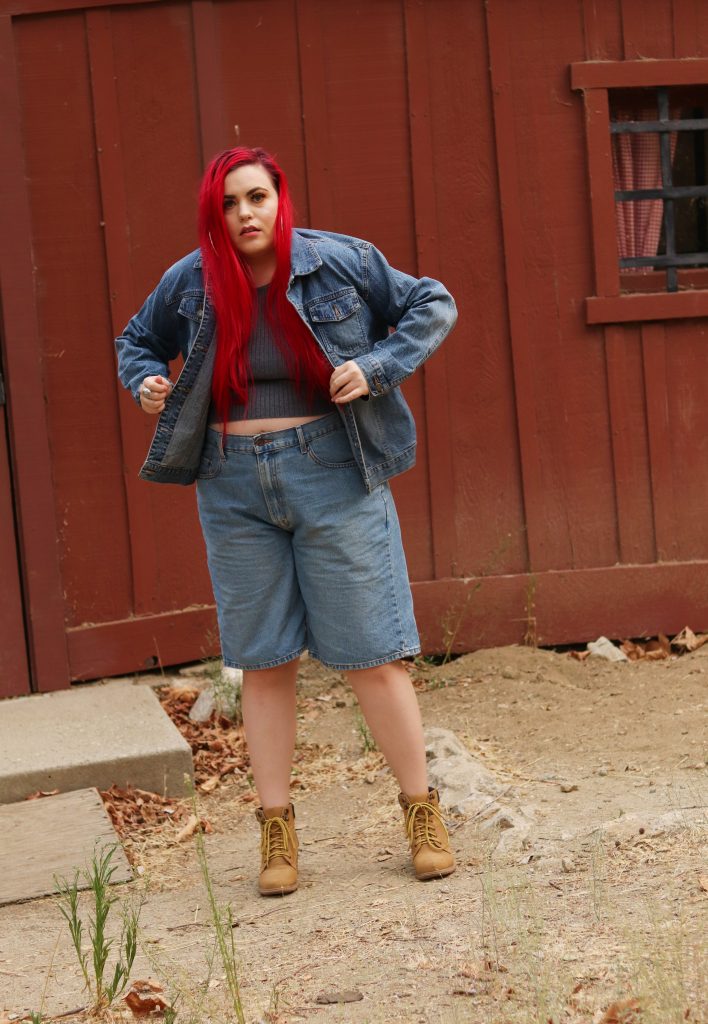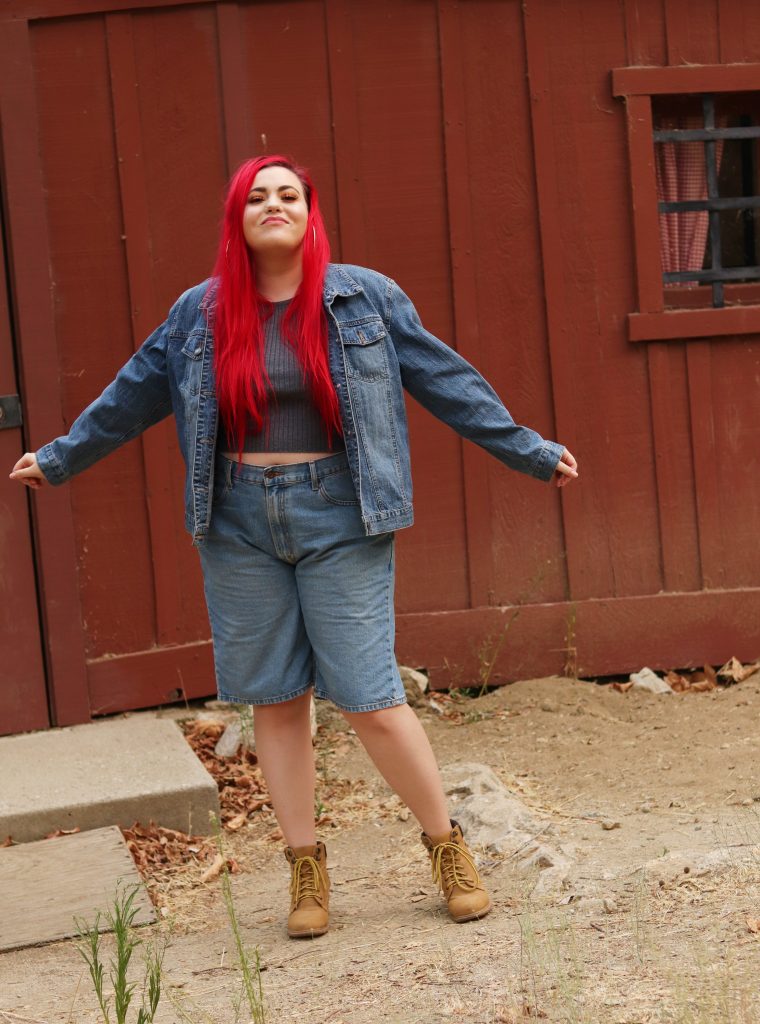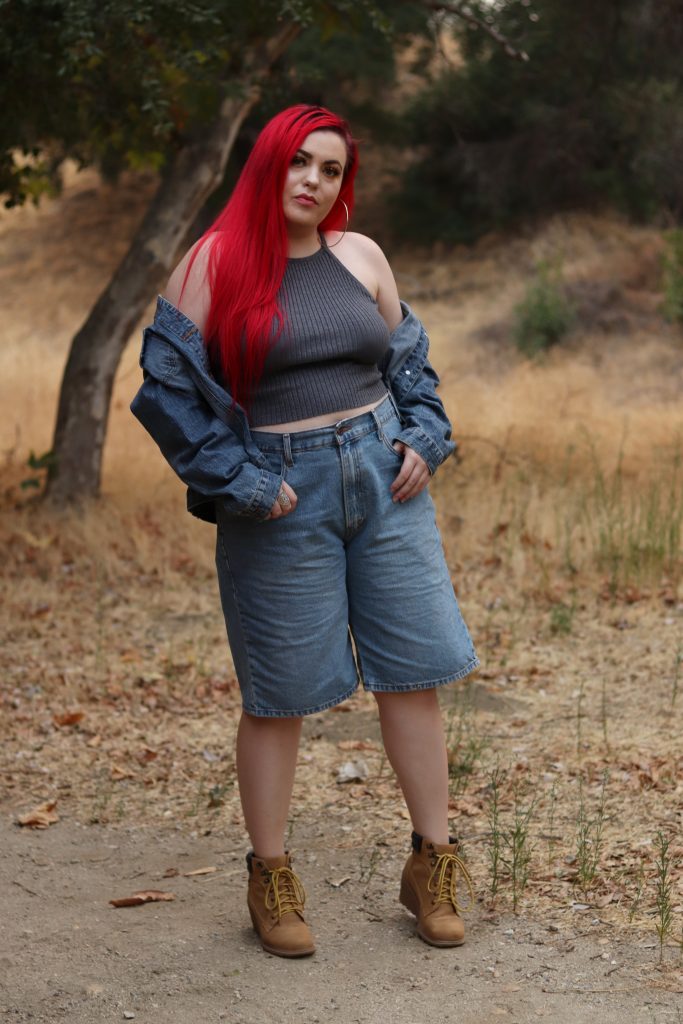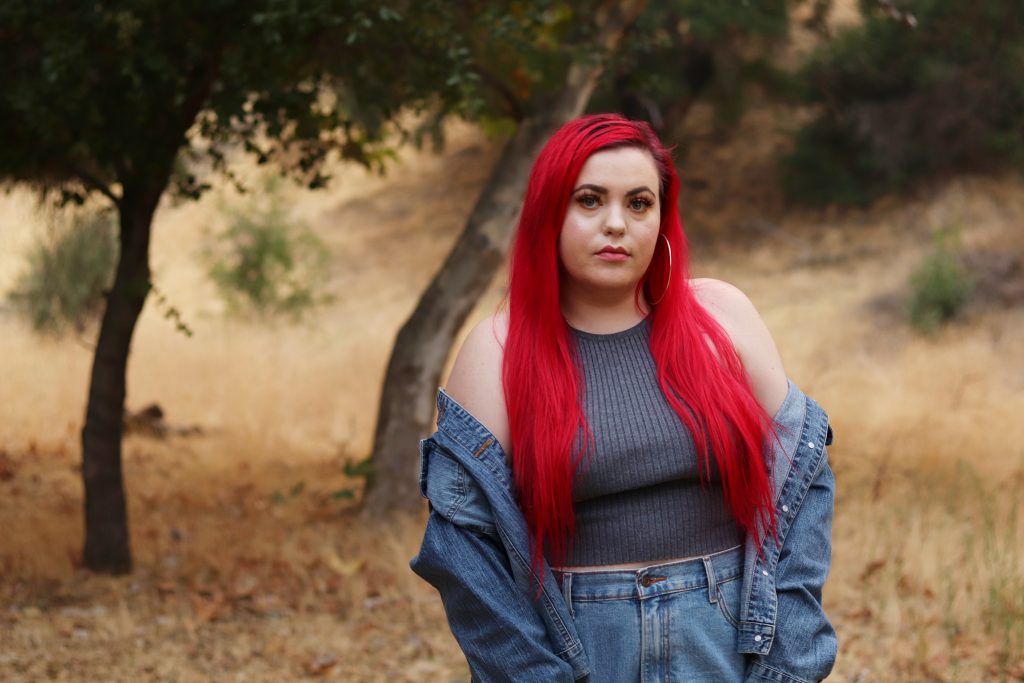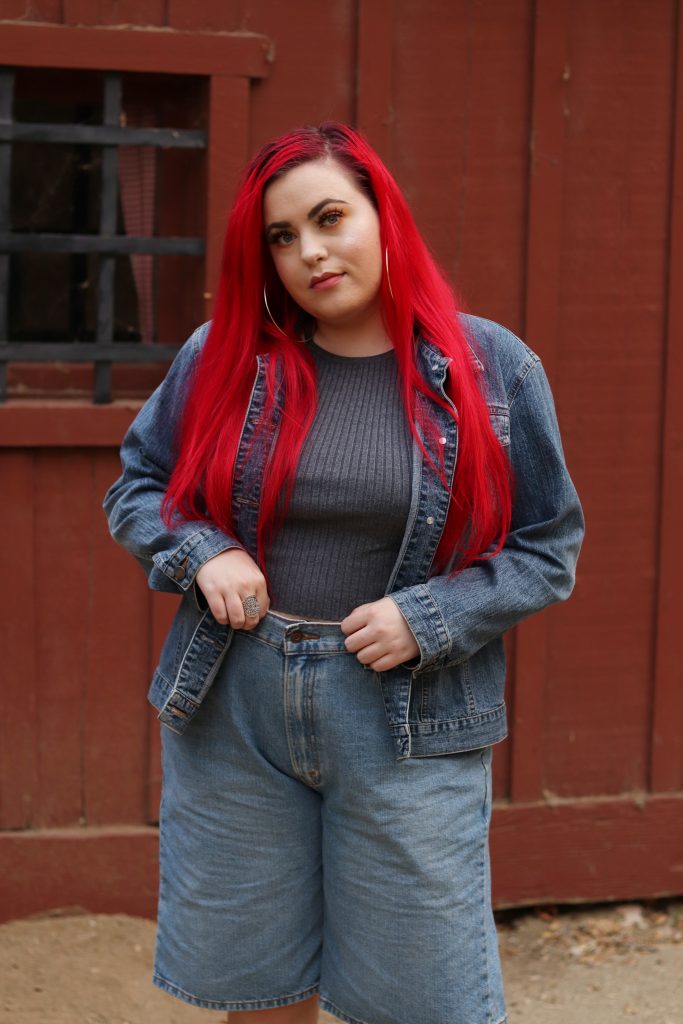 The grey halter top is probably my favorite piece from this haul. It cost a whopping $1.99, and I immediately pictured it with the boyfriend shorts. It is a thicker material, but still feels REALLY soft. Like I mentioned in last year's fall lookbook, I love jean on jean. And you can never go wrong with a jean jacket!
We somehow managed to shoot all four outfits in under forty five minutes. PHEW! I need a nap.
What was your favorite outfit? Are you ready to transition to fall fashion?
All my love,