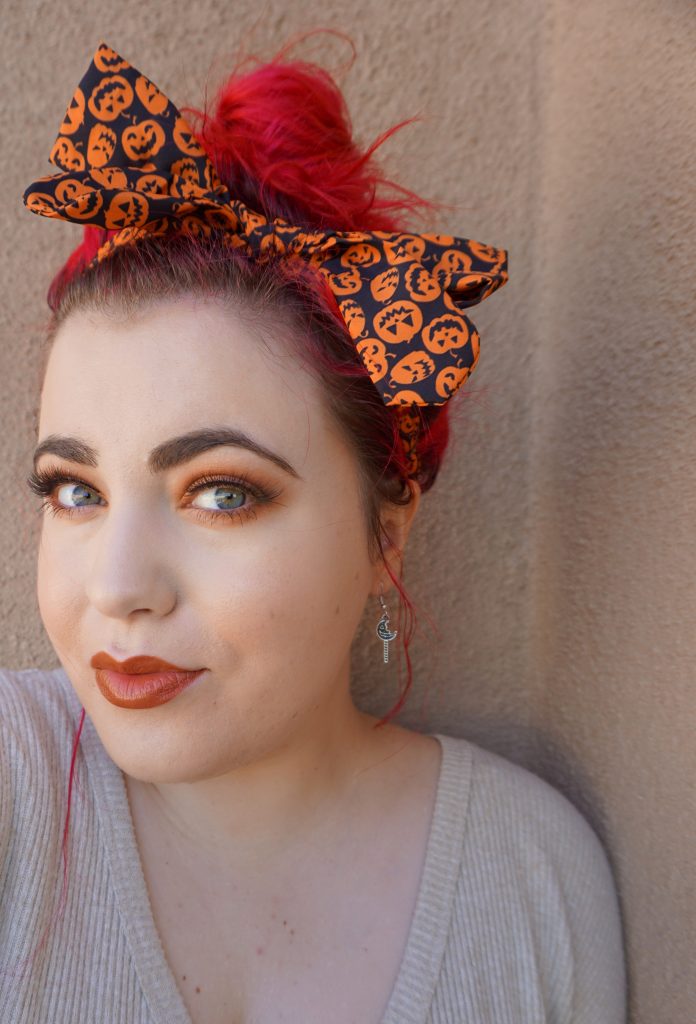 Since I just uploaded a fall lookbook, I figured it was fitting to share a quick, easy, budget friendly, autumn inspired makeup look. All of the items that I used can be found at the drugstore or Ulta!
A friendly reminder that makeup is meant to be fun and a creative outlet. It does NOT need to be expensive or elaborate. Never feel pressured to buy the expensive products that influencers endorse, and please never feel guilty if drugstore products are the only thing in your budget. Some of the best makeup I have ever used is under $10!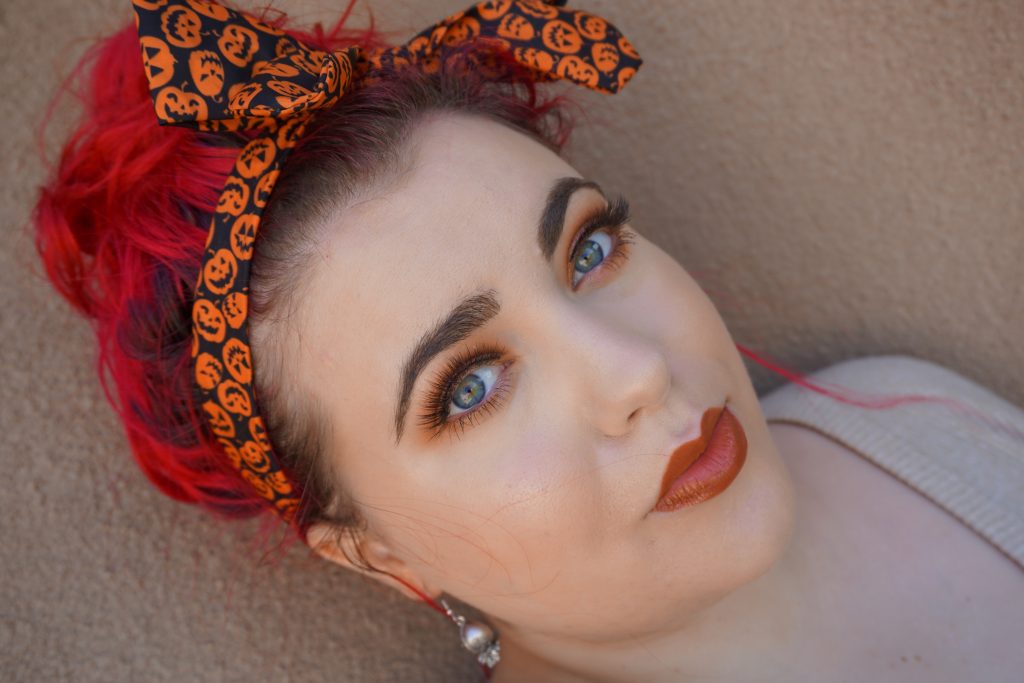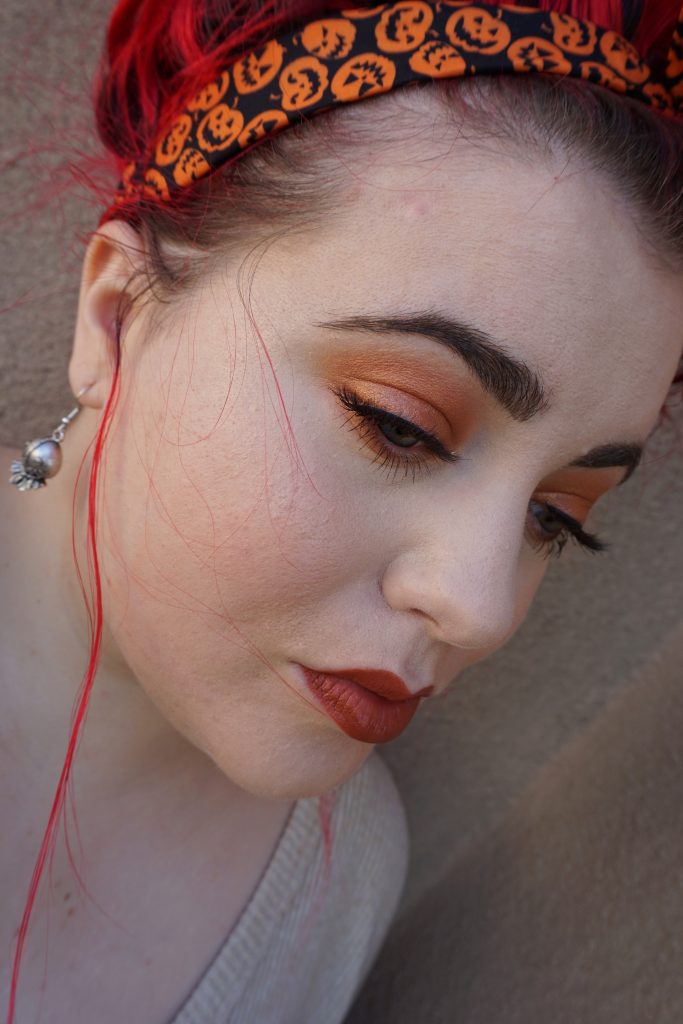 Essence Fresh & Fit Awake Primer ($5.99)
CoverGirl Clean Matte BB Cream in Light ($9.99)
CoverGirl TruBlend Undercover Concealer in Fair Porcelain ($11.99)
Flower Beauty Blush Bomb in Pinched ($9.99)
CoverGirl TruBlend Loose Mineral Powder in Banana ($7.99)
Colourpop Villains Super Shock Highlighter (Available in bundle only)
e.l.f. Cosmetics Bite Size Eyeshadow Palette in Pumpkin Pie ($3)
e.l.f. Cosmetics Ultra Precise Brow Pencil in Taupe ($5)
CoverGirl Exhibitionist Mascara ($11.99)
Kiss Strip Lash Adhesive ($2.99)
e.l.f. Cosmetics Luxe Lash Kit ($4)
e.l.f. Cosmetics Matte Magic Mist & Set ($7)
e.l.f. Cosmetics SRSLY Satin Lipstick in Cider ($3)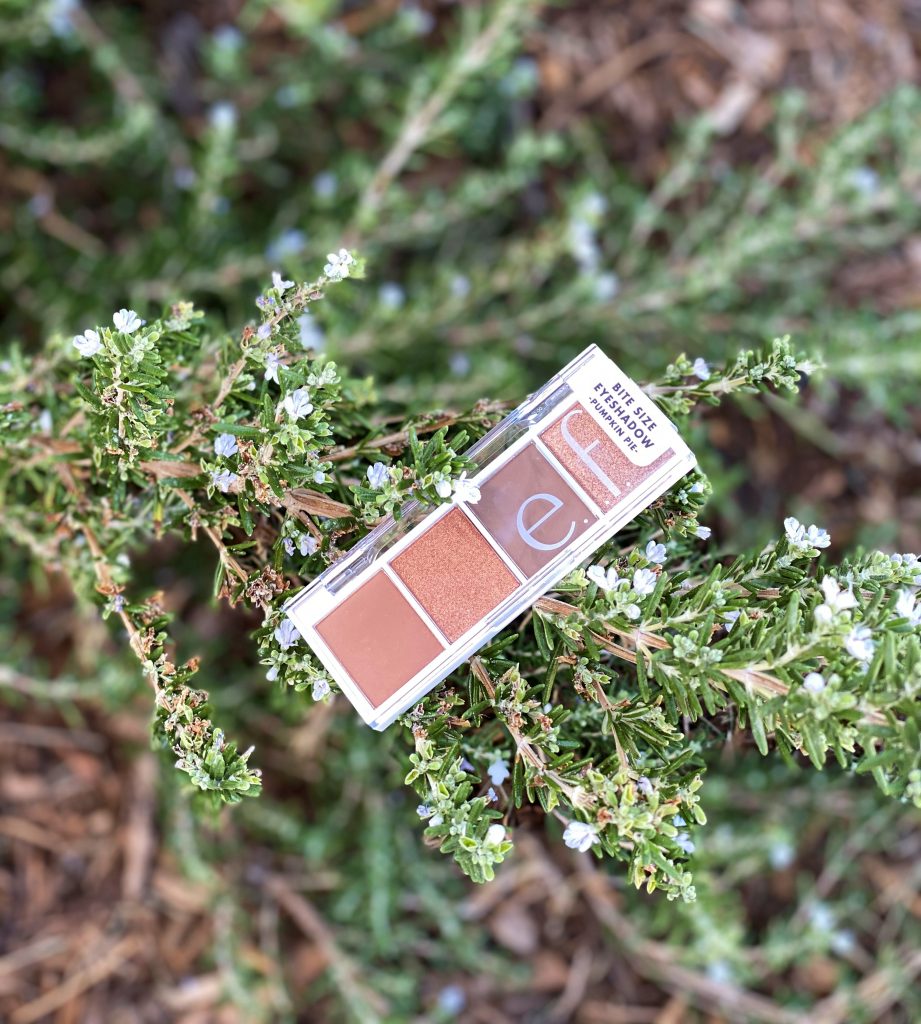 The e.l.f. Cosmetics Bite Size Eyeshadow in Pumpkin Pie was the star of the show!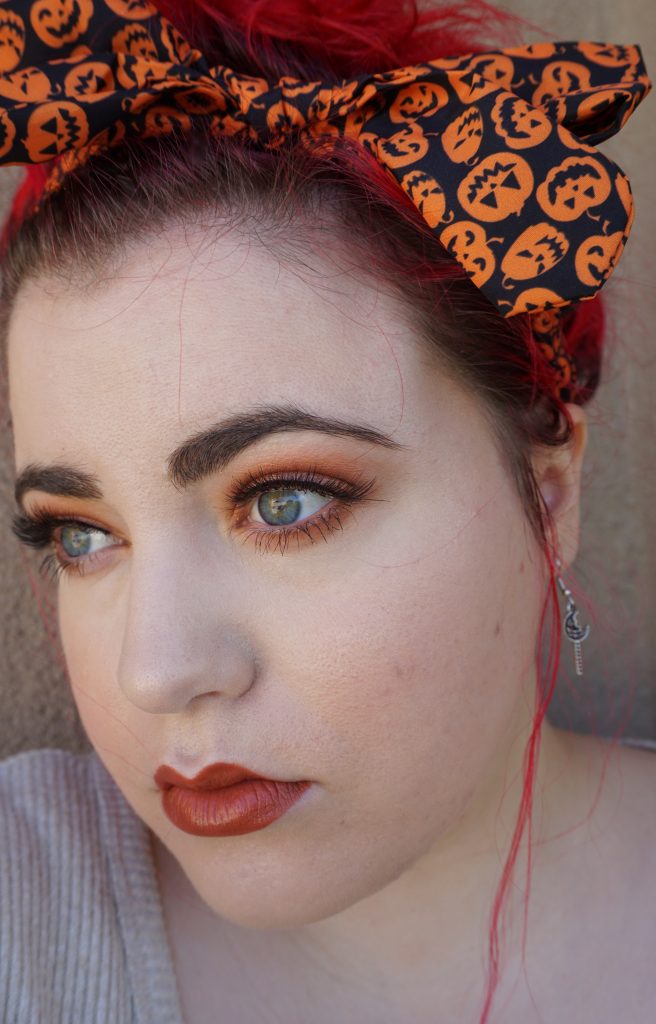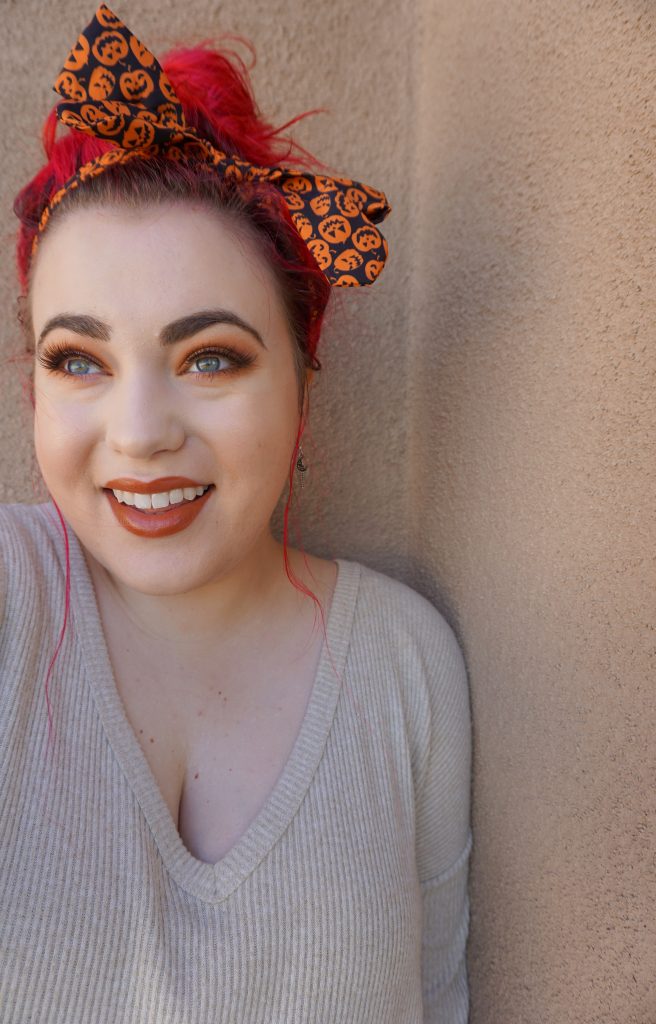 My headband is from Spirit Halloween for anyone who might be curious!
Have you tried any of the products that I mentioned? What's your must-have fall makeup product?
P.S. Next week's post will be extremely different from anything that I have ever done. It will be dark, raw, personal and spoken from an unusual perspective. I have wanted to tackle this particular subject since I started The Butterfly Empire, but fear of judgement kept me silent. There will eventually be a positive conclusion, but sometimes in order to find the light, we have to brave the darkness.
All my love,