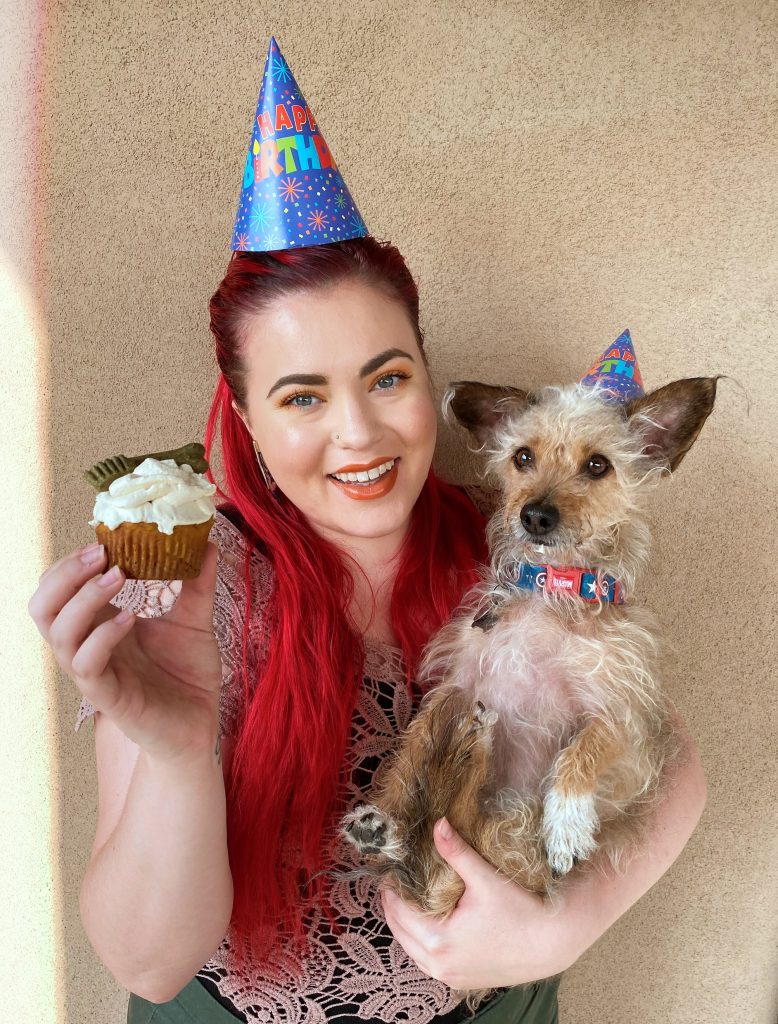 Listen. 2020 has been a humdinger of a year for everyone, and my home state currently has 20+ fires. The world is falling apart, and I know expecting pumpkin pupcakes to save it is like slapping a band aid on the Grand Canyon. I just wanted to have some fun for my pupper's birthday, and take a moment to forget about any and all negativity. Feel free to join in, and make your own pupcakes!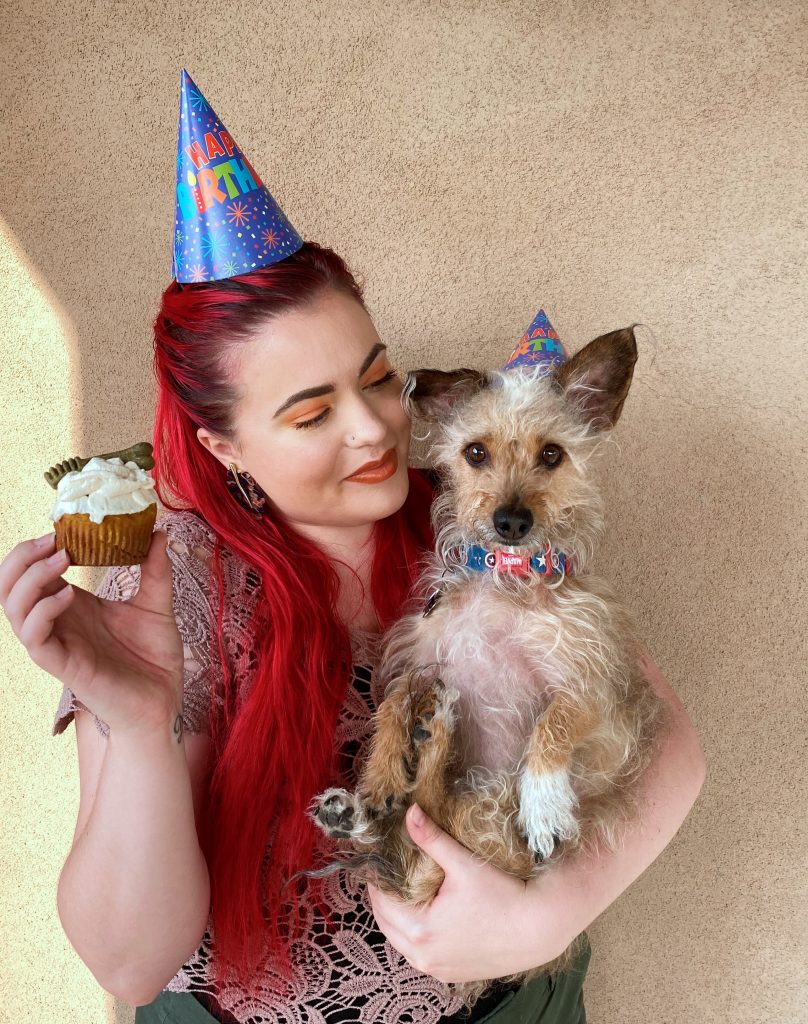 I found the pumpkin pupcakes recipe on Dorothy Kern's website, Crazy For Crust. CLICK HERE for the full recipe. She has a peanut butter version as well, but Penelope loves pumpkin (just like her mom).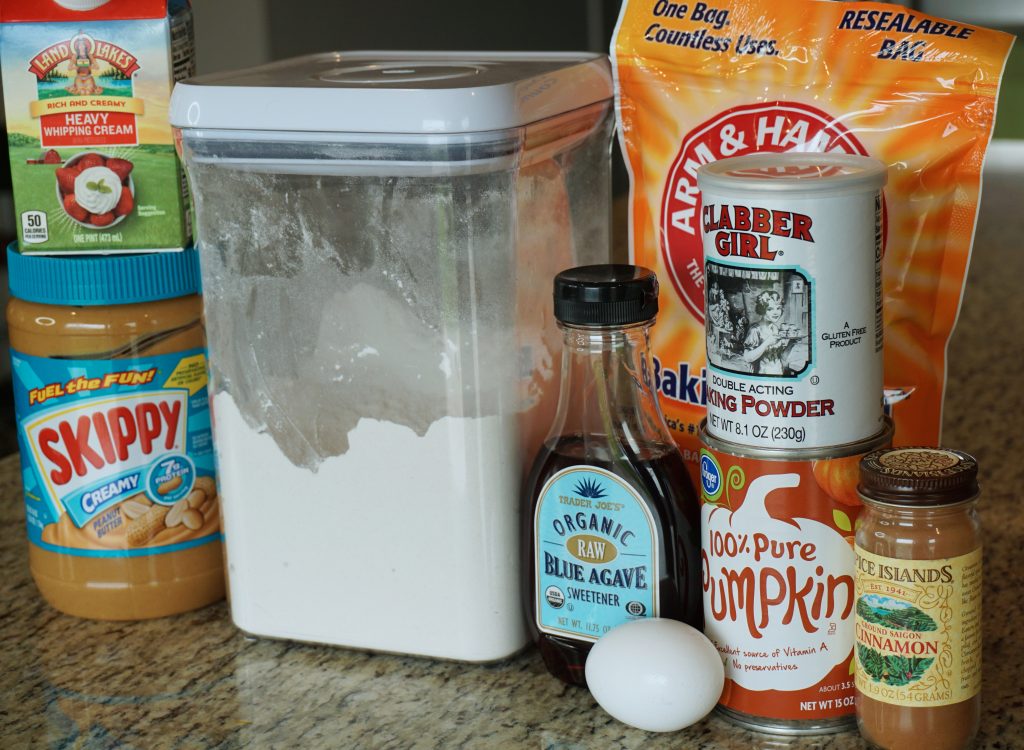 Here's what you will need…
Wet ingredients:
1 cup pumpkin puree (NOT pie filling)
2 tablespoons molasses ( I used agave)
2 tablespoons honey (I used agave)
1 large egg
1 cup heavy whipping cream
1 tablespoon peanut butter (MUST be xylitol free)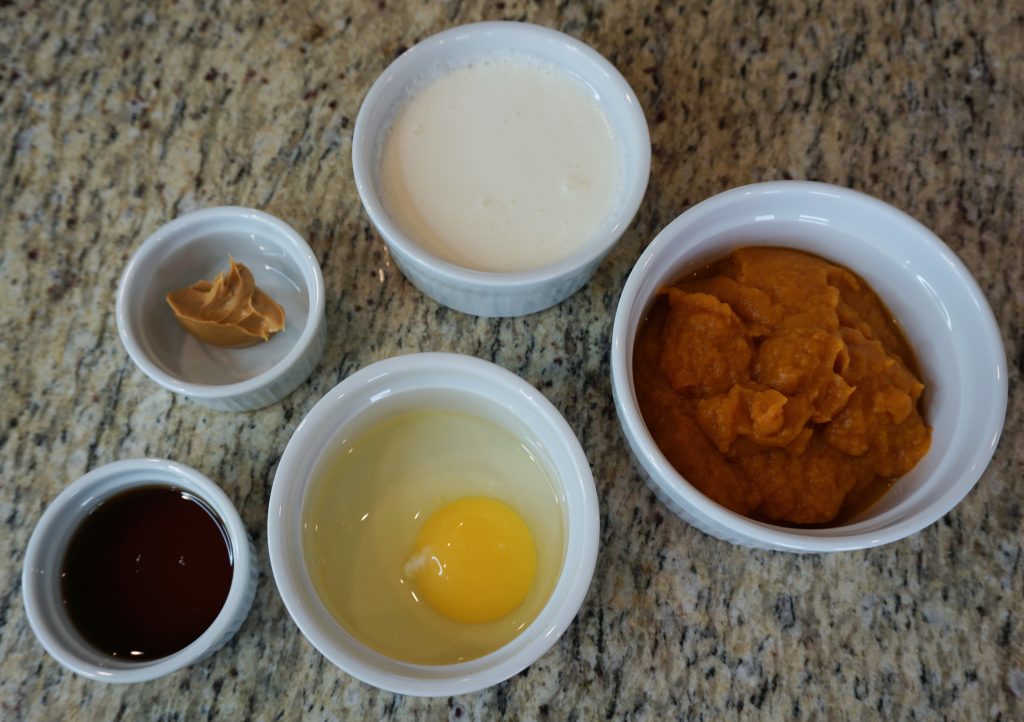 Dry ingredients:
2 teaspoons baking powder
1 teaspoon baking soda
1 cup all purpose flour
1/2 teaspoon cinnamon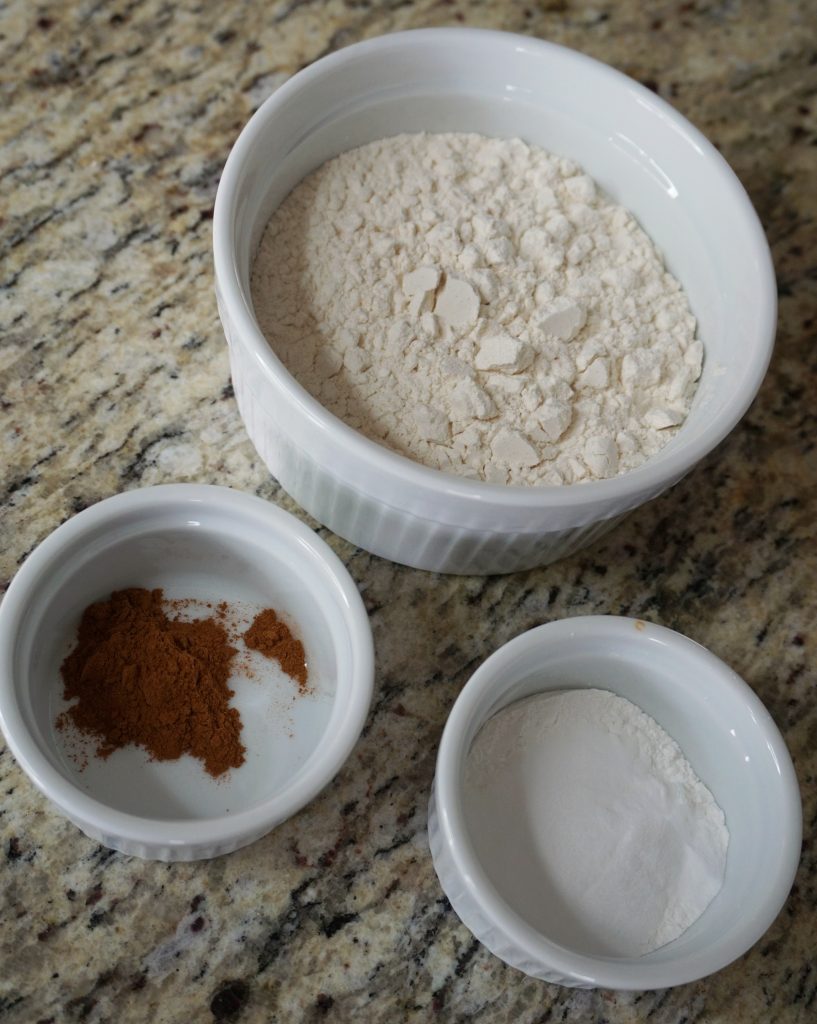 Excluding the peanut butter and heavy whipping cream, mix the rest of the wet ingredients together, and slowly add the dry ingredients.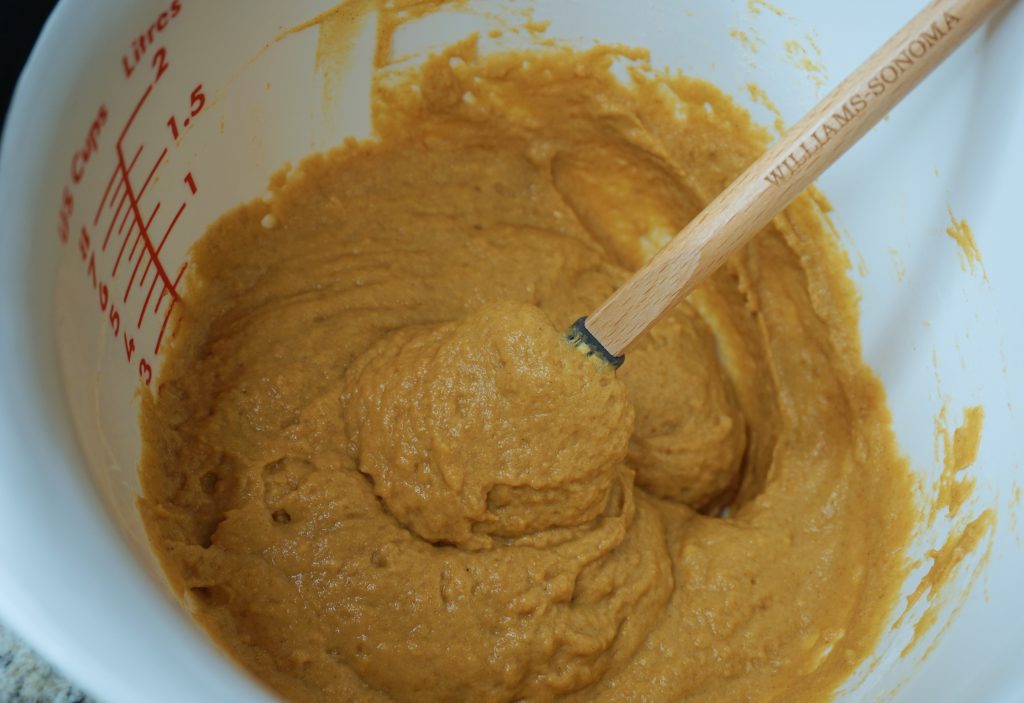 You can make 6-7 regular pupcakes or roughly 18 minis. I opted for the larger size. Scoop 1/4 cup of the batter into your cupcake pans, and bake them for 14-16 minutes. When they are done, they should look something like this!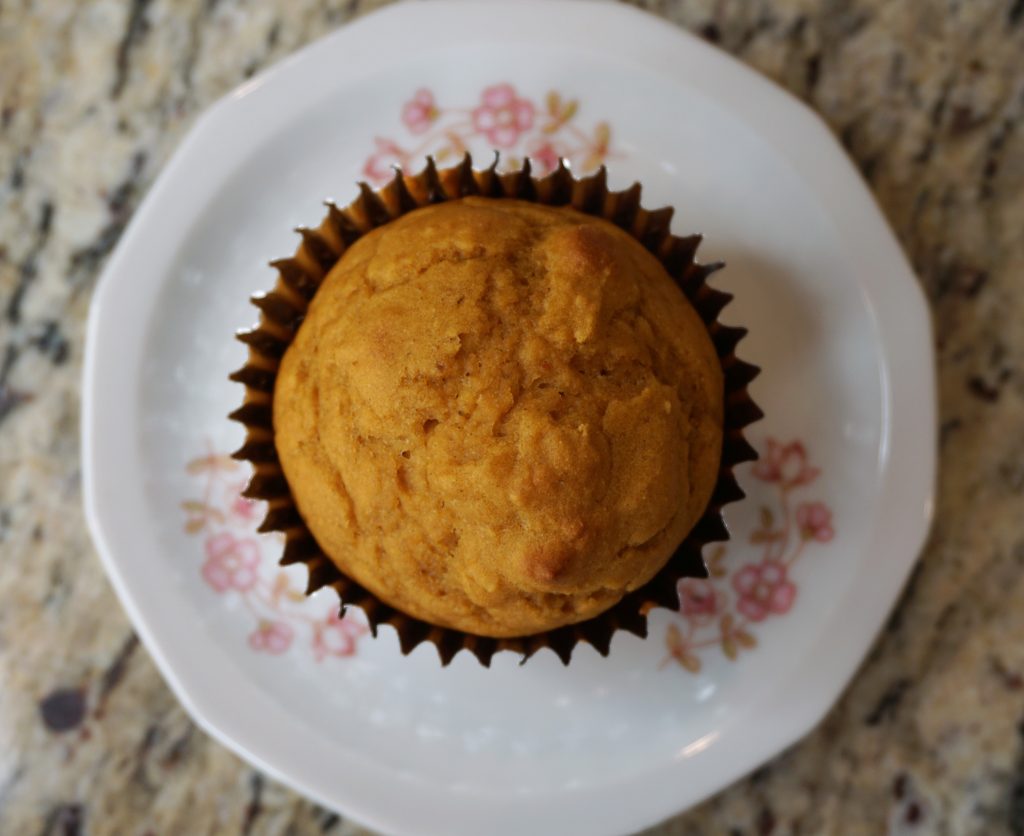 Your kitchen will smell HEAVENLY as they bake.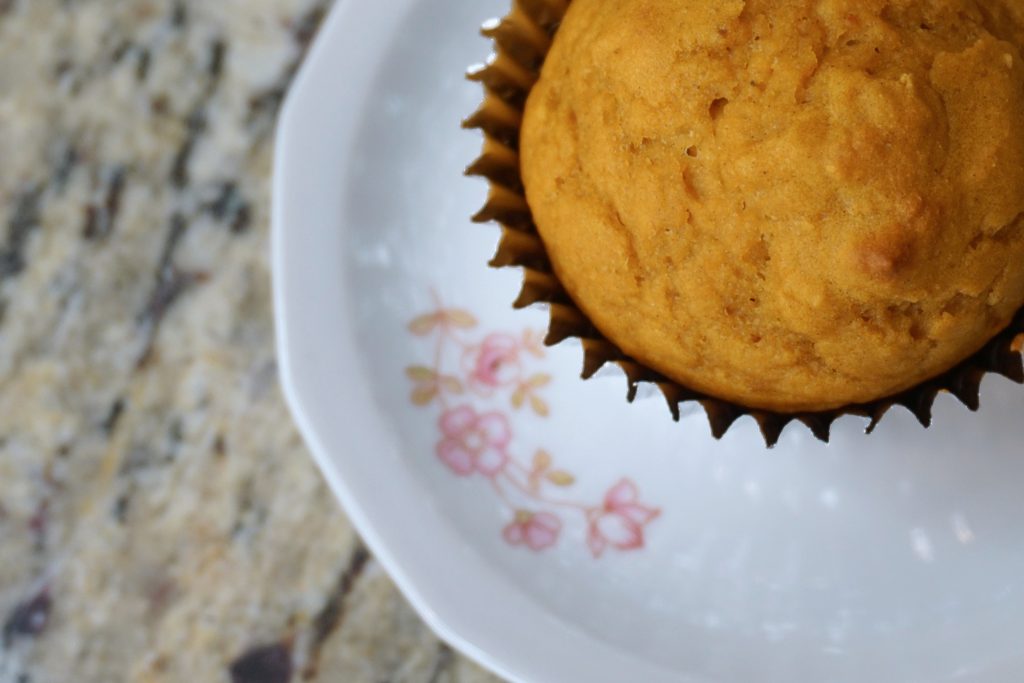 The whipped cream is really simple (you can use store bought though)! Add the peanut butter and cold heavy whipping cream to a bowl, and mix with a hand or stand mixer. It will eventually transform into a thick, whipped cream texture. I used a zip lock as my pastry bag, but feel free to use whatever fancy baking tools you may have.
To make it extra special, I topped the whipped cream with a Pumpkin Spice Greenie.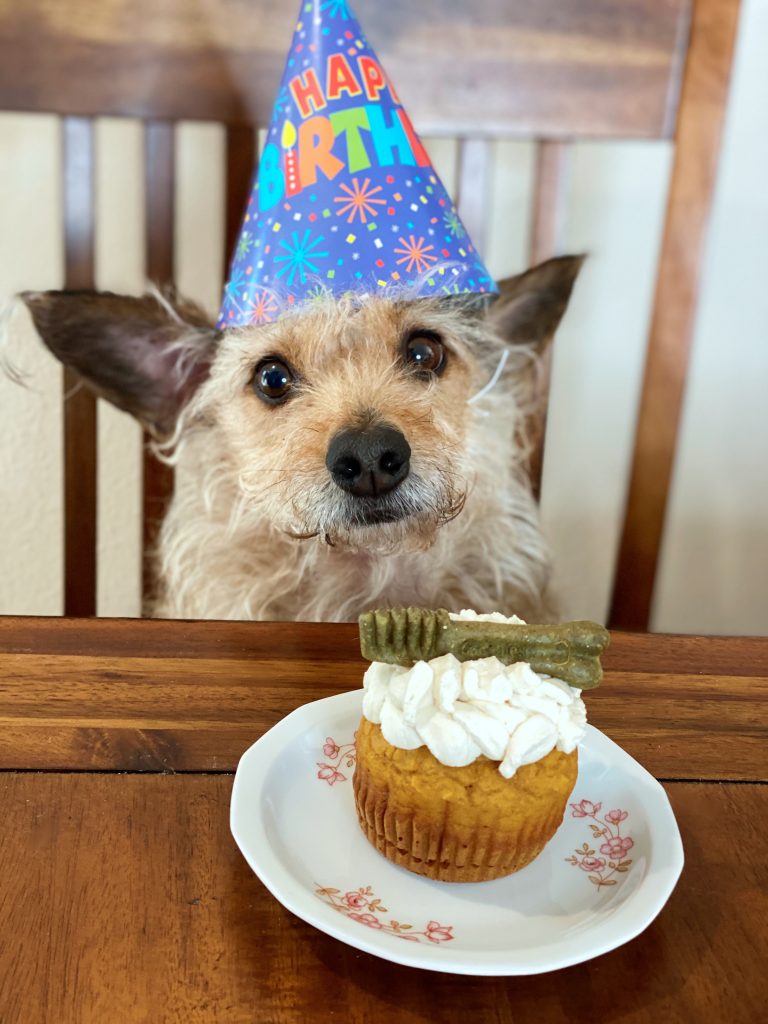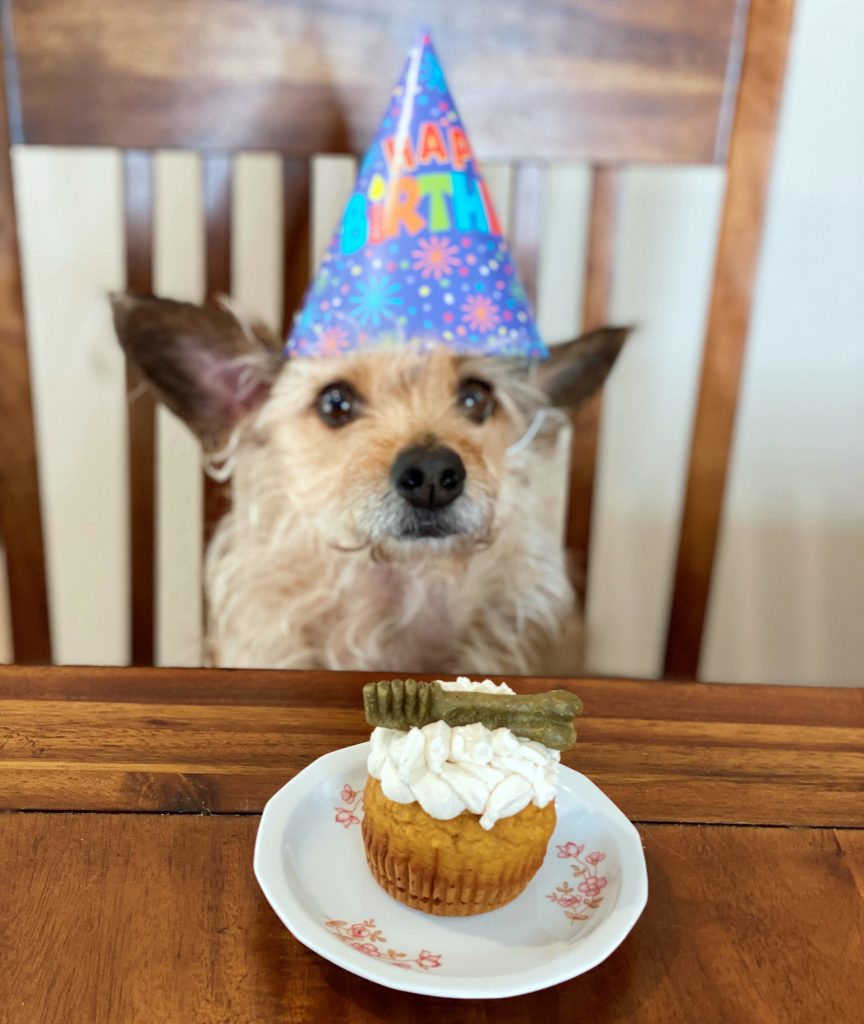 Penelope tolerated the hat for about thirty seconds before she pulled it off. At least it was a cute thirty seconds! She enjoyed everything, but her favorite part was definitely the Greenie and whipped cream.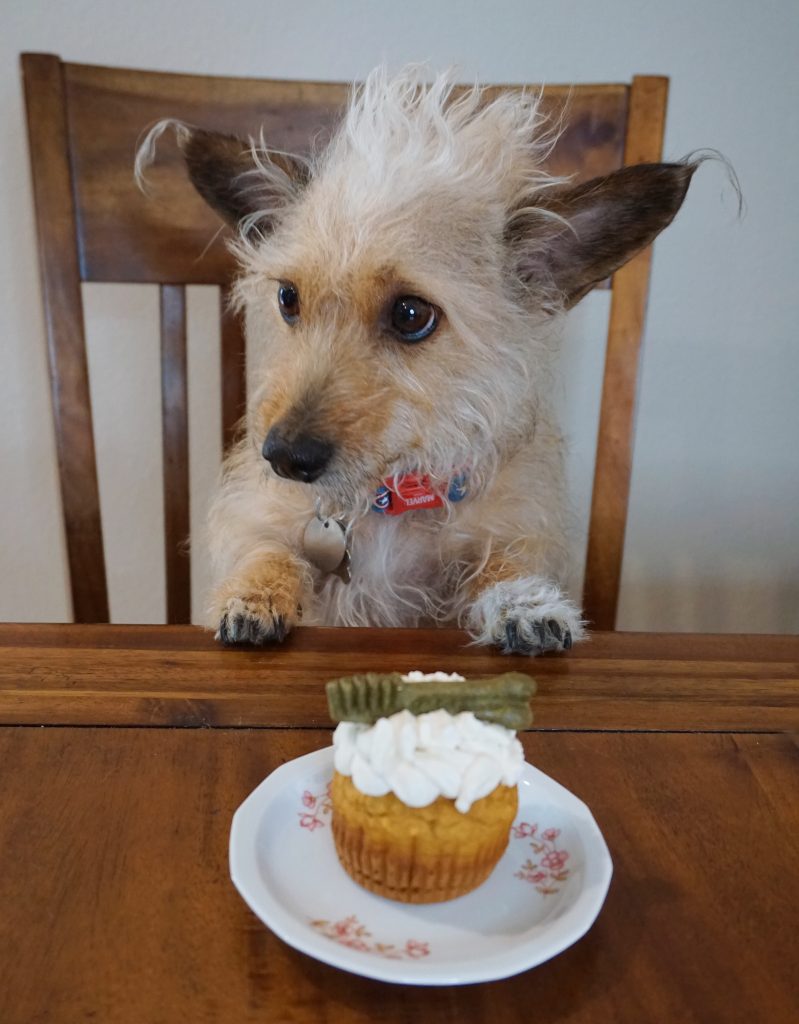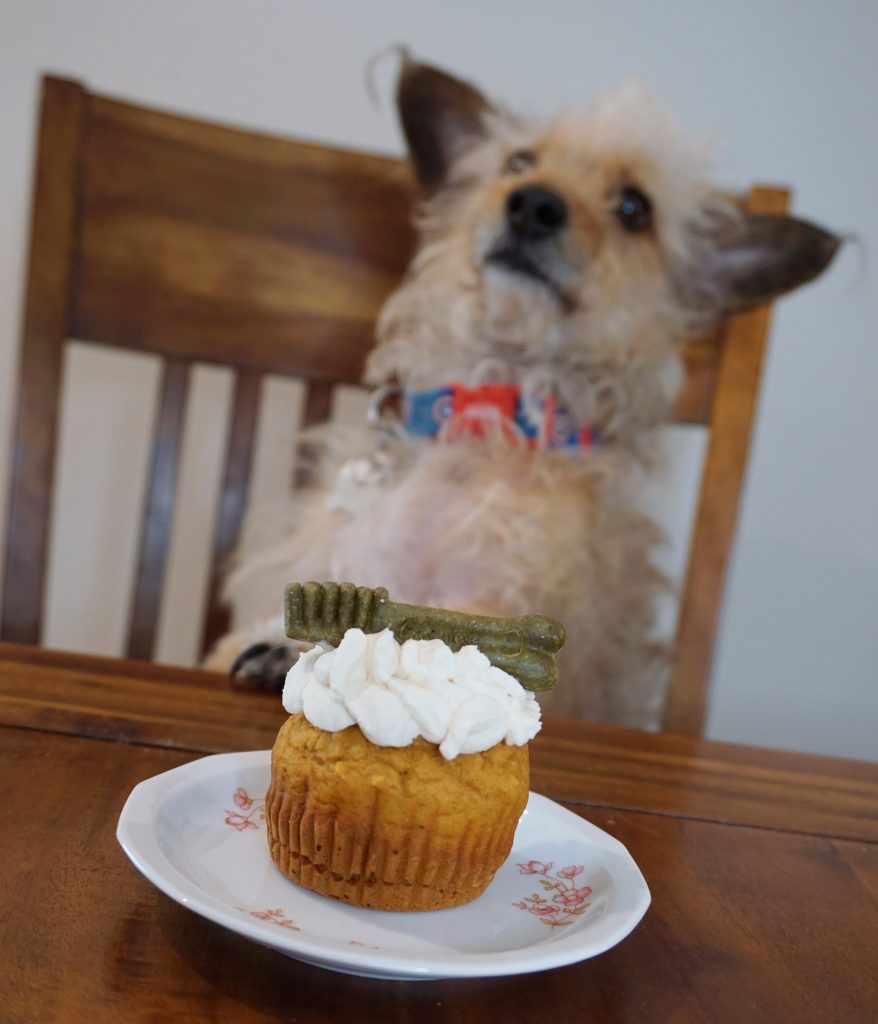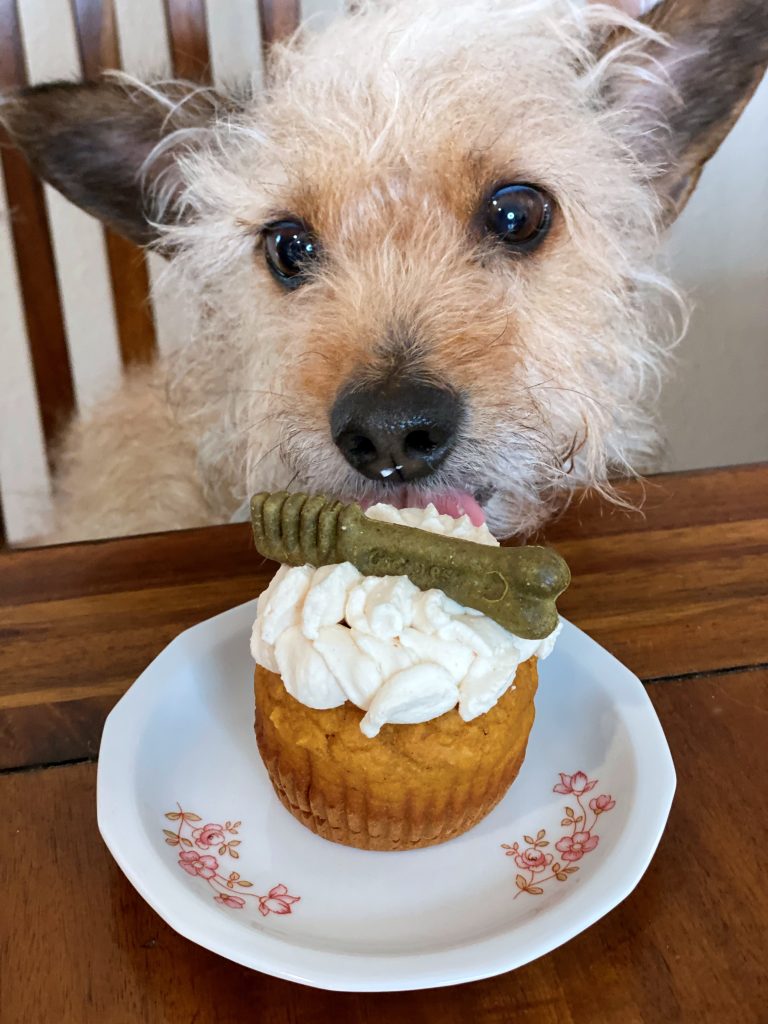 As always, please consult with your veterinarian before adding or changing your pet's diet. Even though she's picky, Penelope does not have any food allergies so I feel comfortable giving her occasional baked treats. I also only let her eat half of the pupcake because of her tiny build.
Dorothy claims that the pupcakes with the frosting will keep in the fridge for three days. Or you can store the whipped cream in the refrigerator and the pupcakes in the freezer to prolong their life even further. Penelope's official birthday is the 13th so I chose the freezer option.
This recipe was so fun and easy. I would absolutley make them again in the future!
Have you ever made pupcakes? Do you think your four legged friend would enjoy them?
All my love,