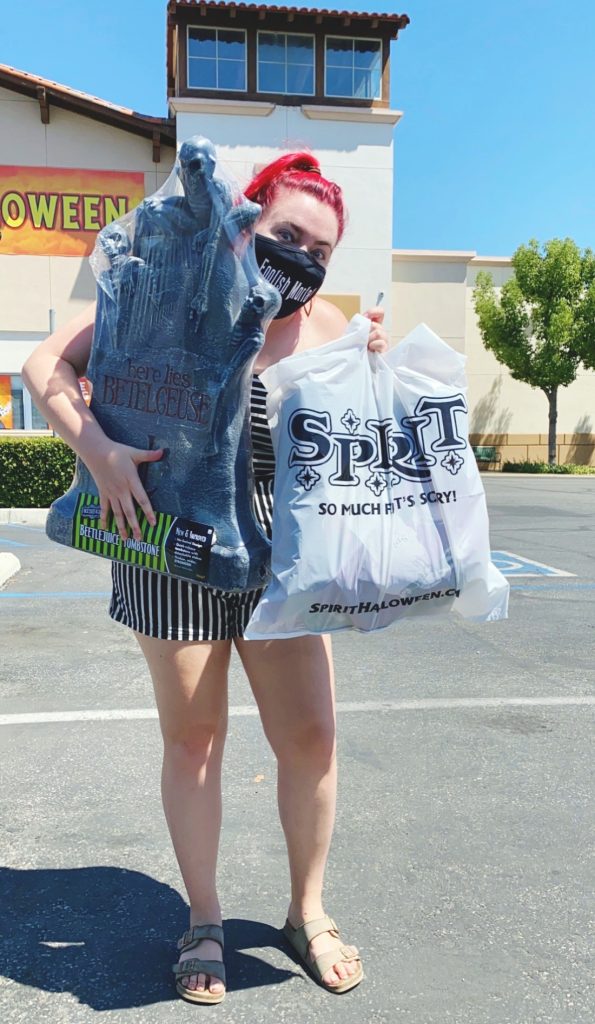 What's one more blog post to add to my selfish content series?
The best videos to watch around this time of the year are "Decorate With Me" or in other words… "Let Me Feed Your Nosiness!" videos. I controlled myself, and did not whip out our Halloween decor until September. Are you proud? 😛
I will do my best to link items that I share, but many of the products have been purchased over a course of several years. You will also quickly notice that I only have cute, lighthearted Halloween decor. Nothing actually scary.
Grab a pumpkin spice latte, and catch a glimpse into our spooky castle!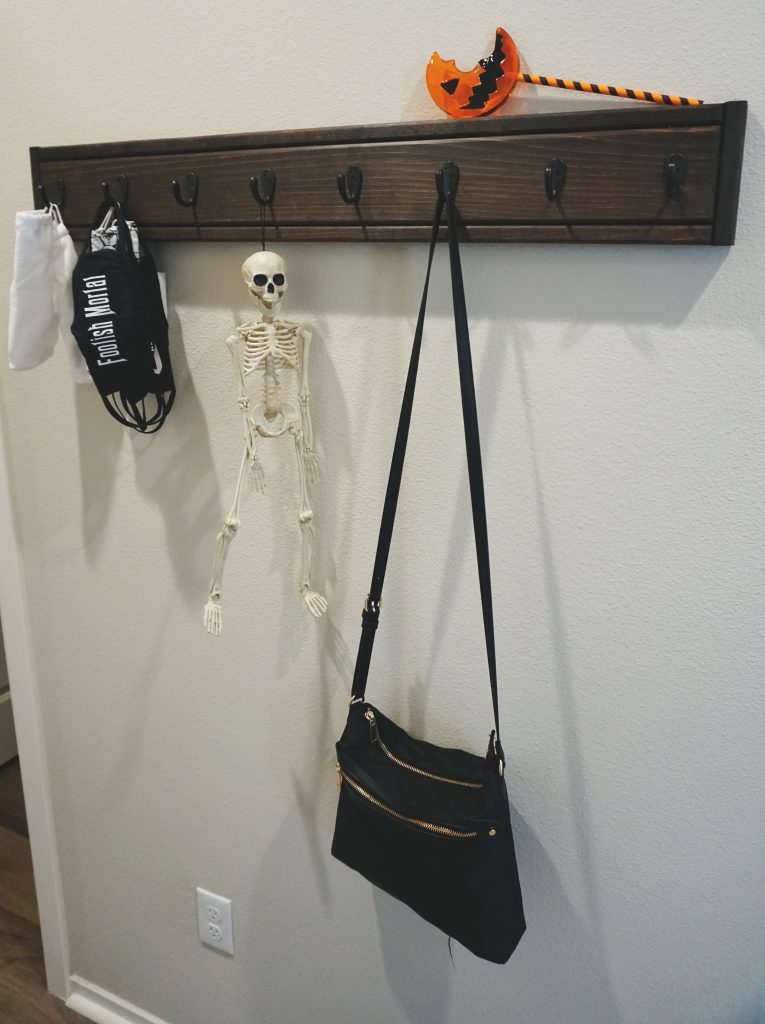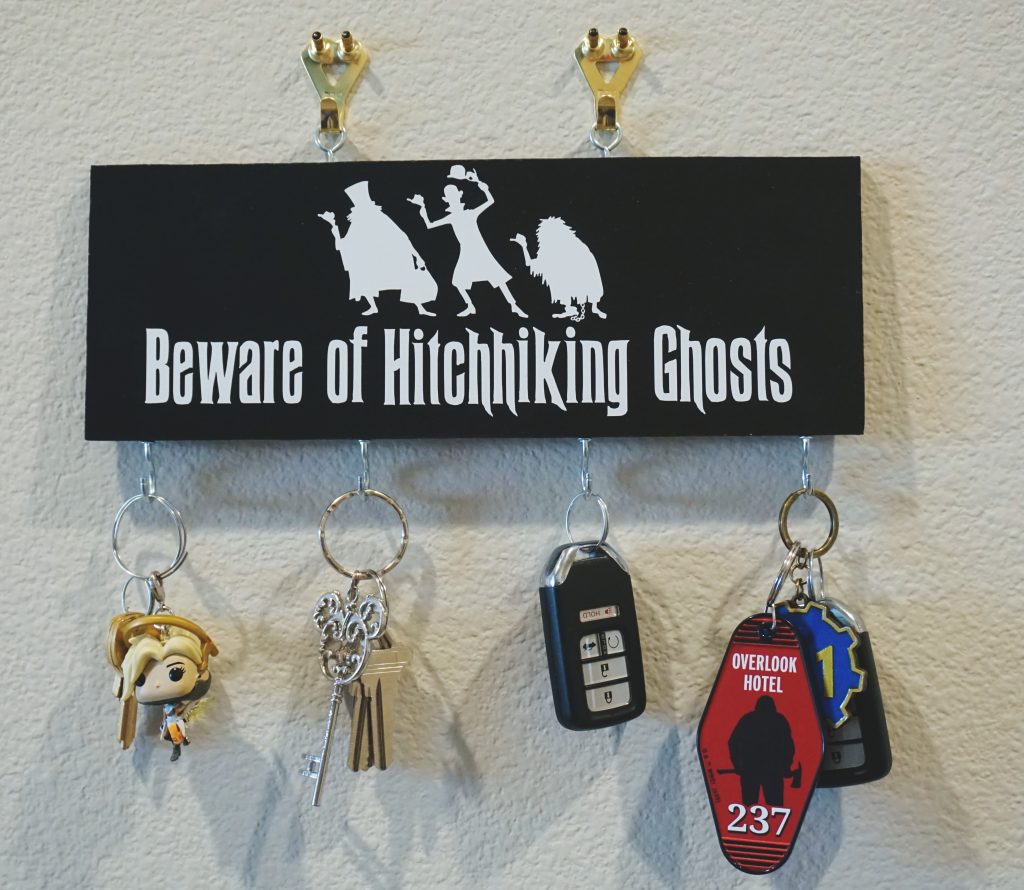 This is our everyday key holder, but I figured it was worth sharing. Can you guess which pair of keys belongs to me? 😉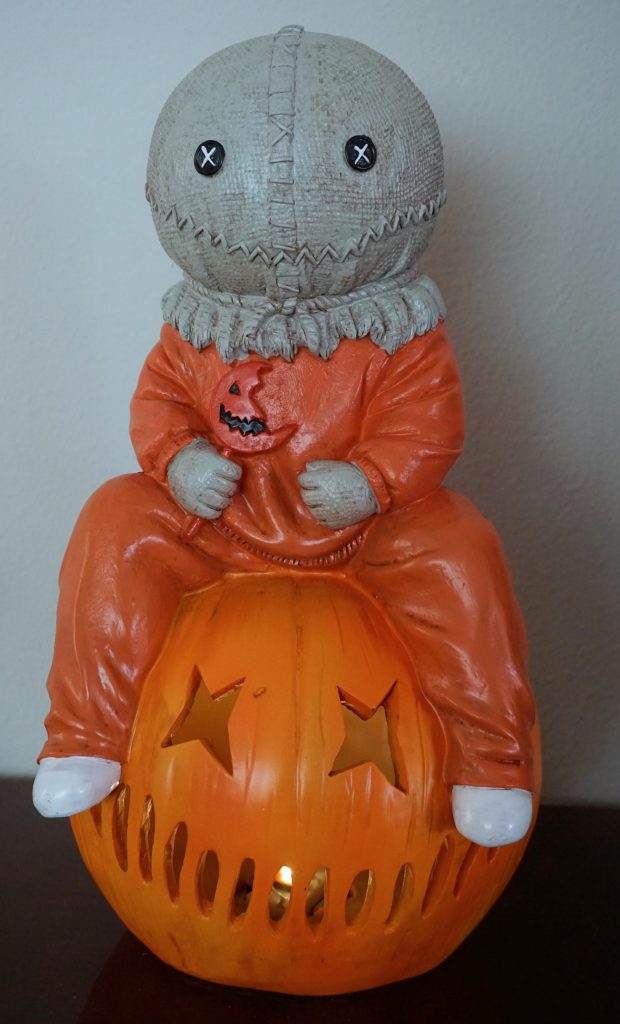 I bought this last Halloween season, and it is now my favorite decoration in the entire house. It's not fall until Sam makes an appearance.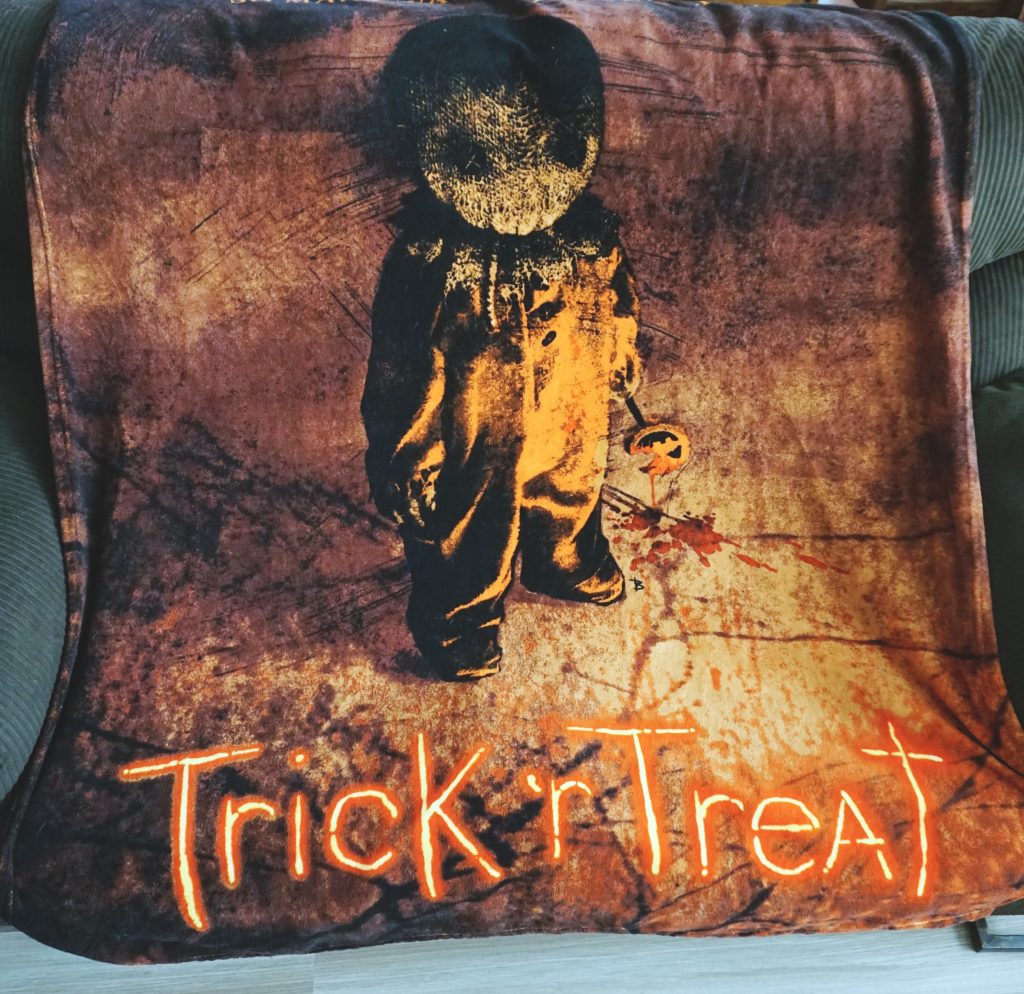 I could not find the mini tombstones online, but I bought them in the Target dollar section last year! Hopefully, they will reappear in stores soon.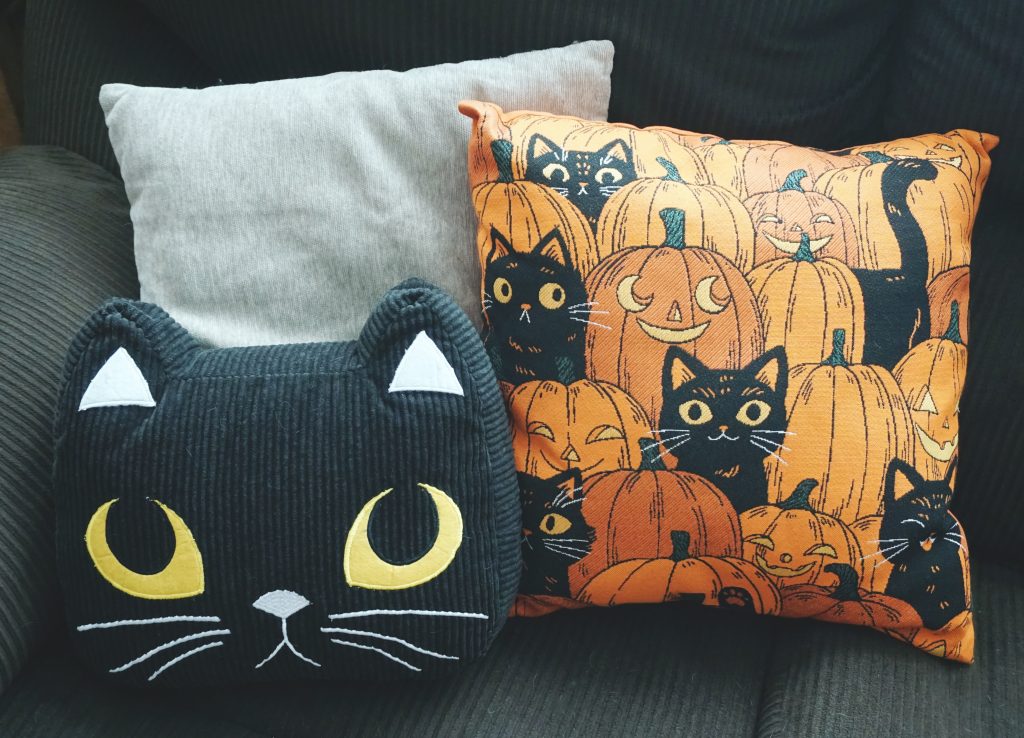 The cat's facial expressions reminds me of our tuxedo, Daryl. It gives our couches a nice pop of color, and they are SO CUTE.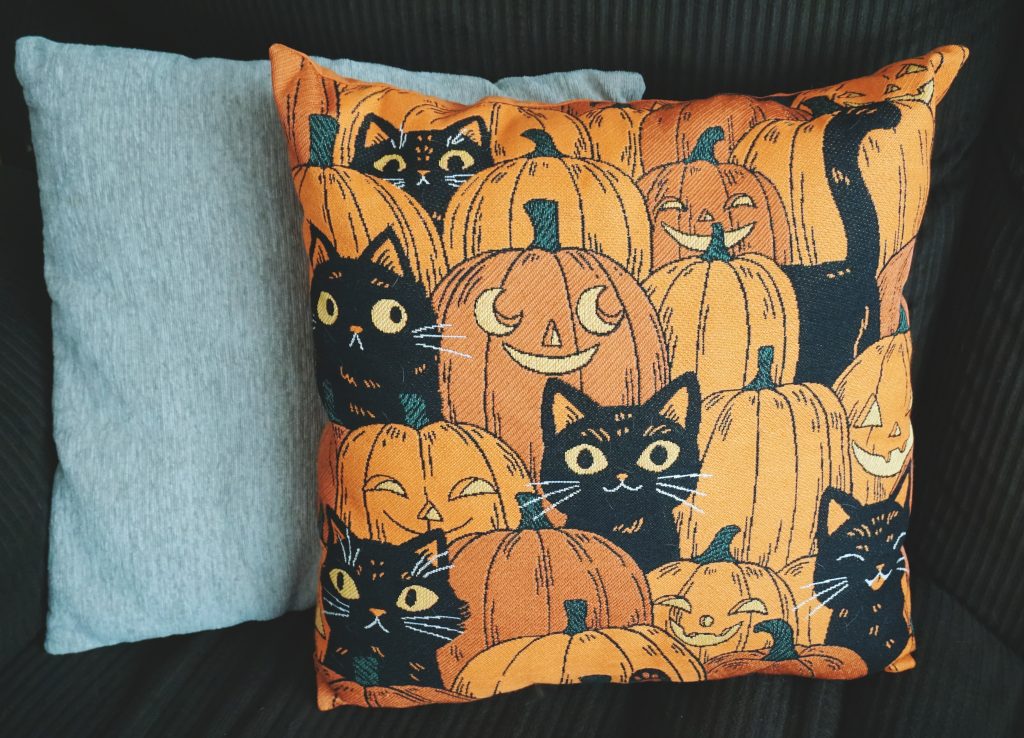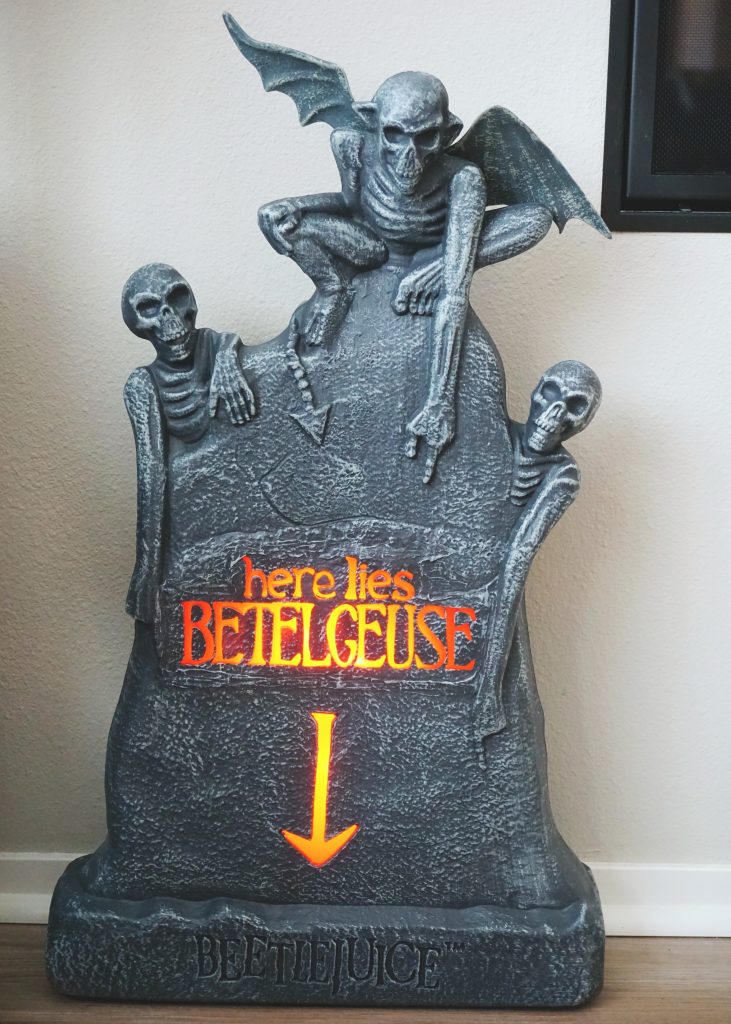 Here Lies Beetlejuice Tombstone
I believe the headless pumpkin set is currently sold out, but I was lucky enough to find it in the parks last year. His torso can be used as a mug!
If you haven't caught on yet, I happen to LOVE the headless horseman. I scored a light-up, headless horseman wall decor at Walmart a few years ago!
My five year old Yankee Candle topper has held up really well, but I stopped purchasing their candles for various reasons. They are just too expensive and I was not impressed with their scents. You didn't hear this from me, but you can find dupes at Target for under $5. They're bigger, better and MUCH more affordable than Yankee and Bath and Body Works.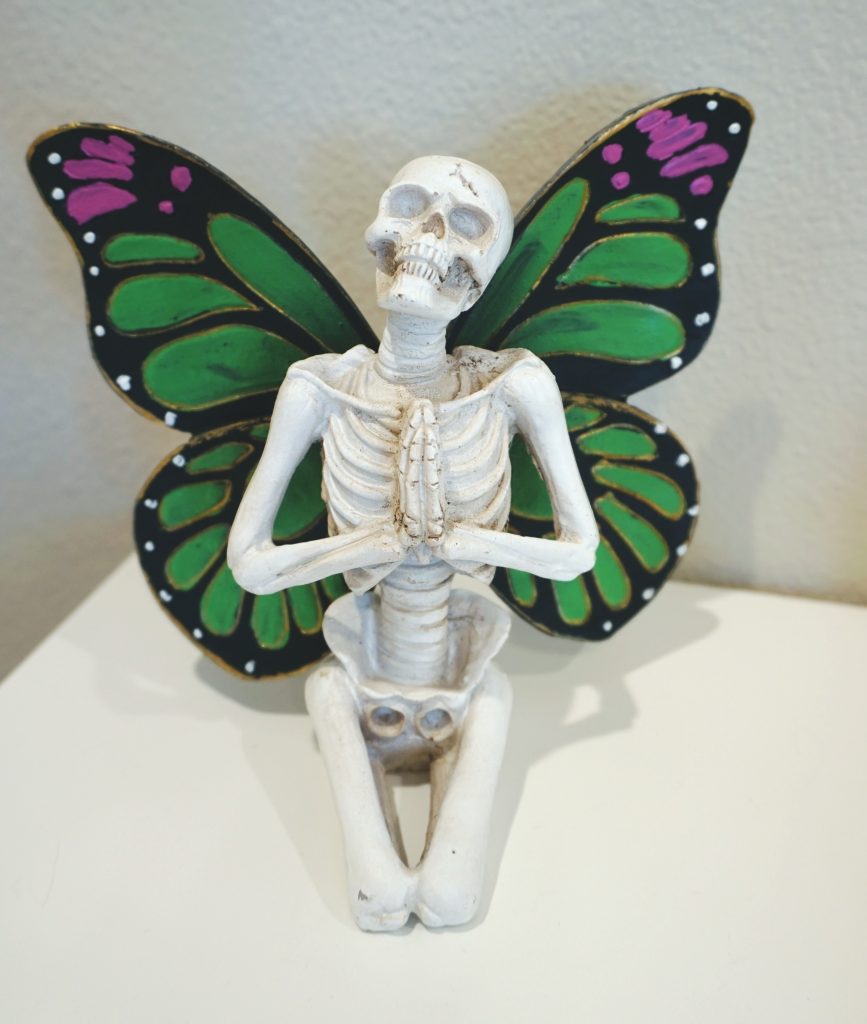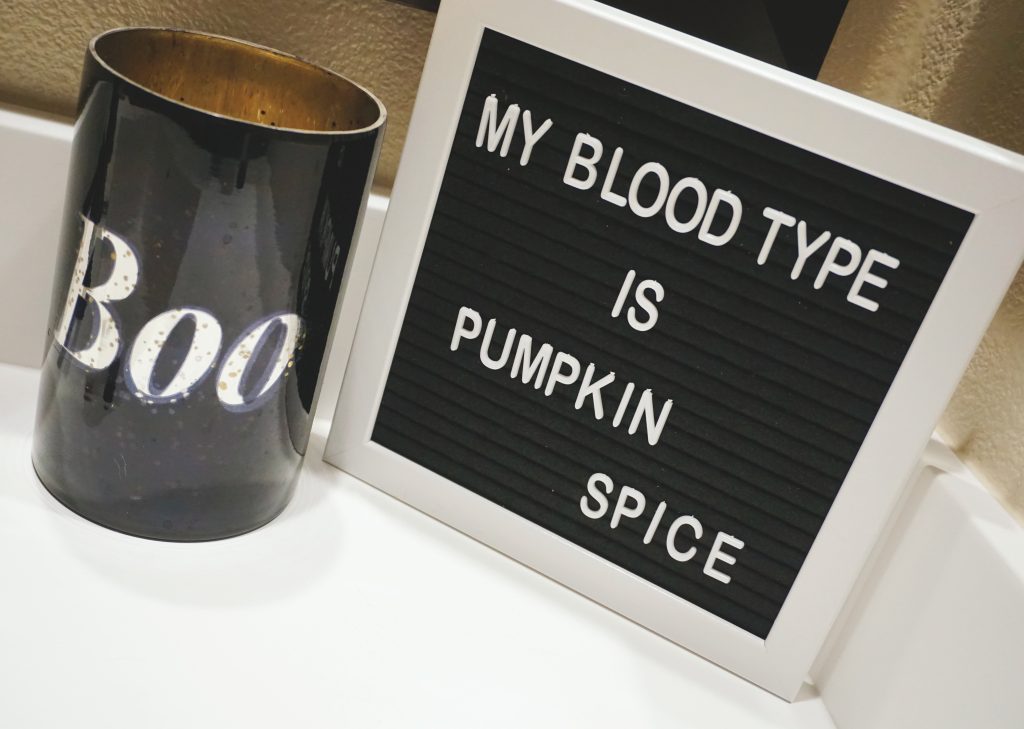 Black Felt Letter Board by ArtMinds
I always wanted to try a letter board, and I recently found one at Michaels for under $5!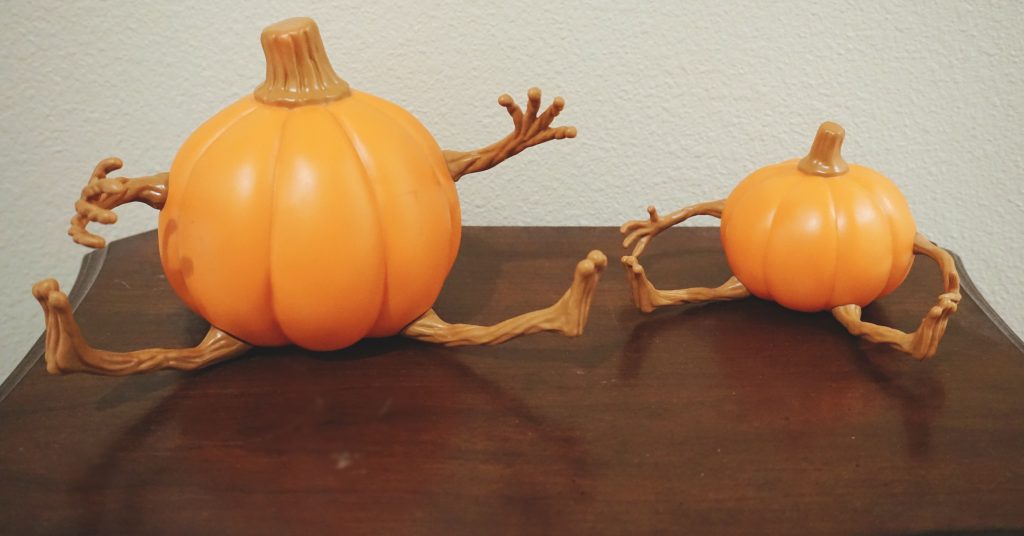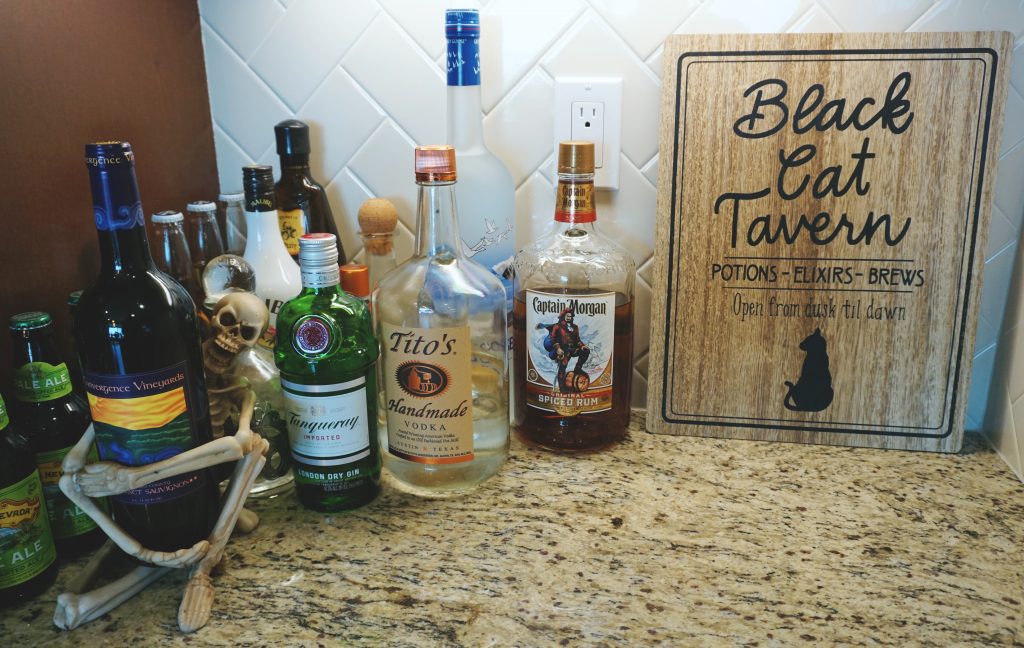 Our mini bar area! We have a lot of fun trying new cocktails, and buy our preferred poisons in bulk. It is cheaper in the long haul. The skeleton to the left guards our alcohol year round. I feel bad for the fella that tries to steal our wine. 😛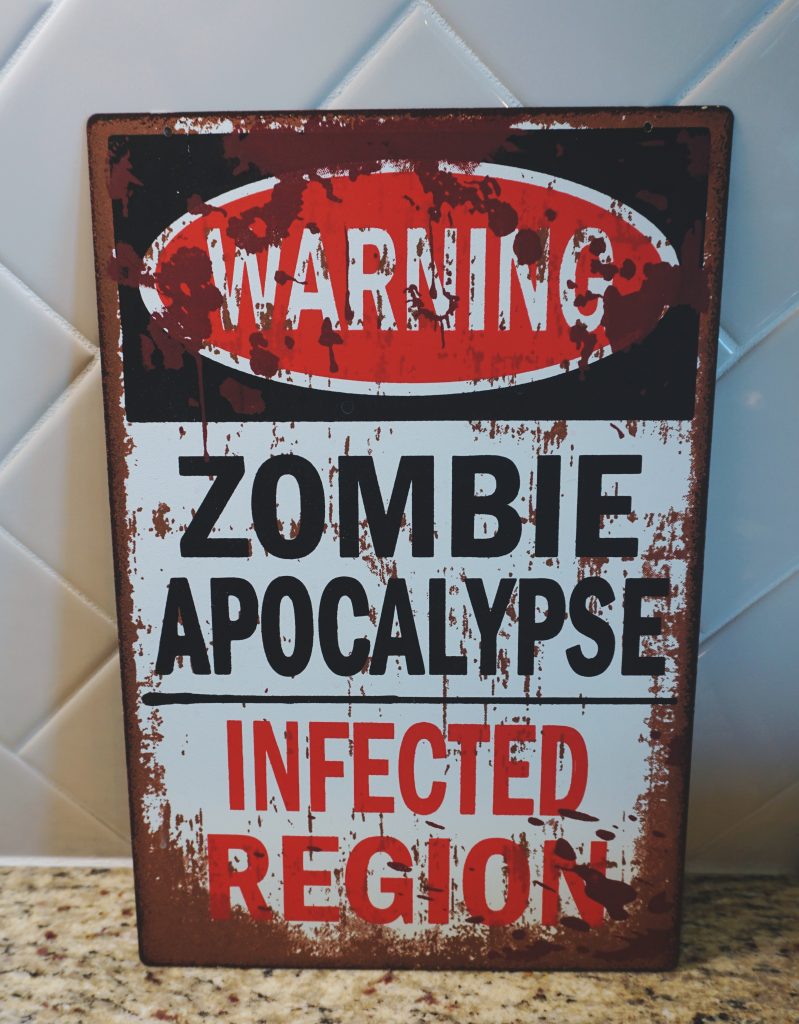 Warning Zombie Apocalypse Sign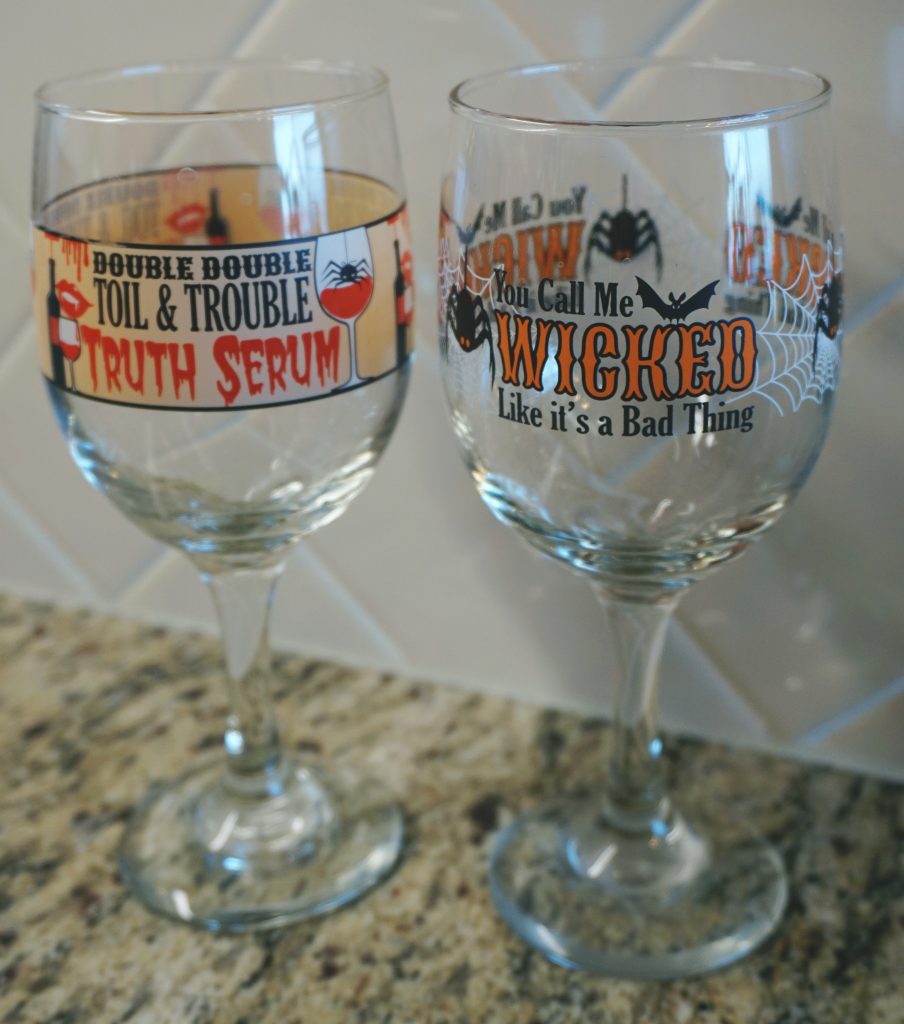 I receive so many compliments on our spooky wine glasses every year. They are from the Dollar Tree!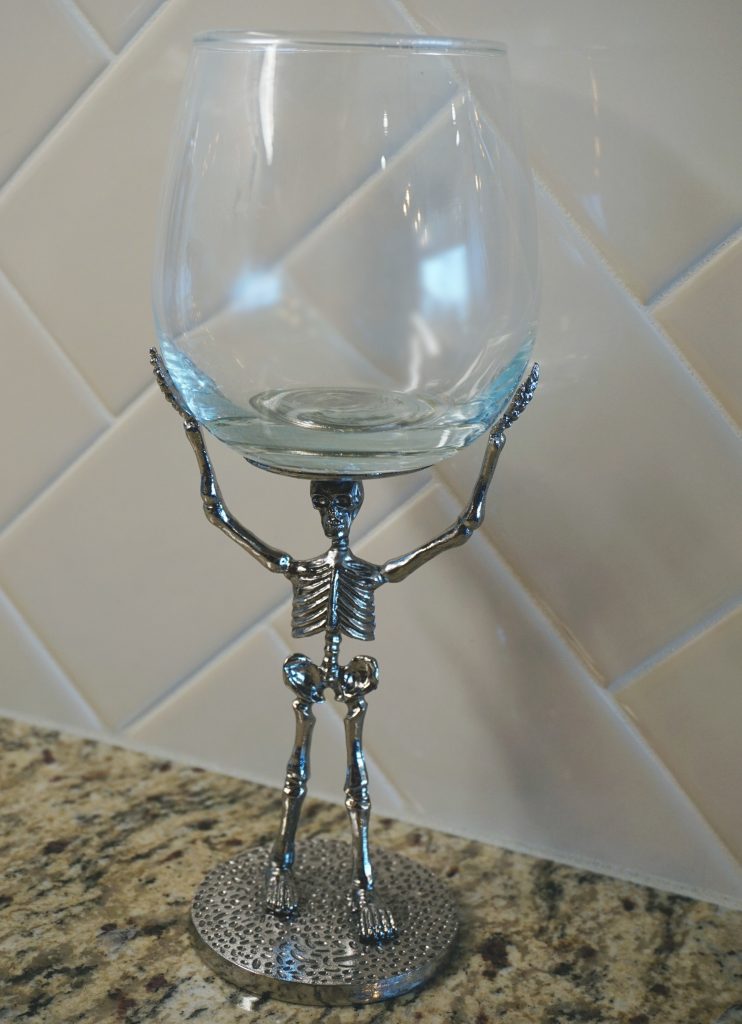 The link will take you to Pottery Barn, but I found mine at Home Goods for half the price.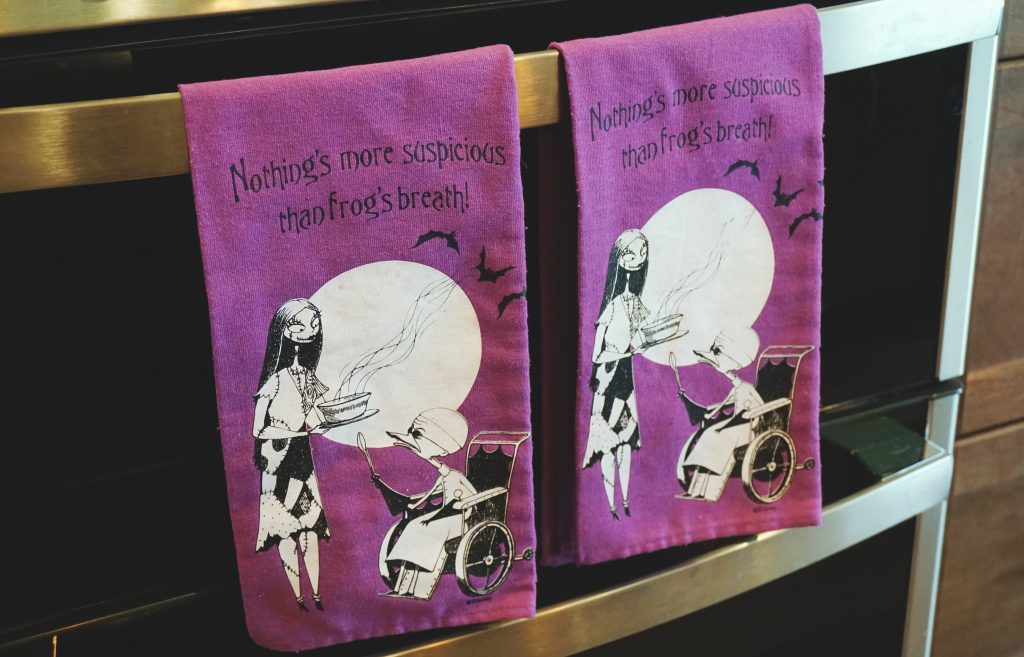 Spirit Halloween always has unique, budget friendly, Disney options. If you were to place the same towels in Downtown Disney, you would pay triple the price.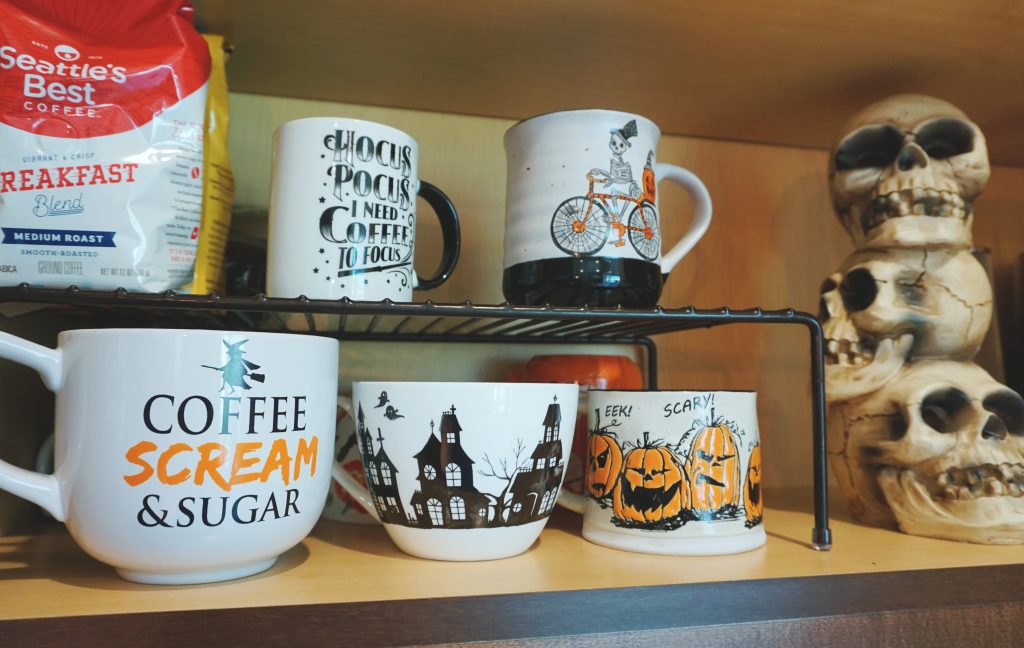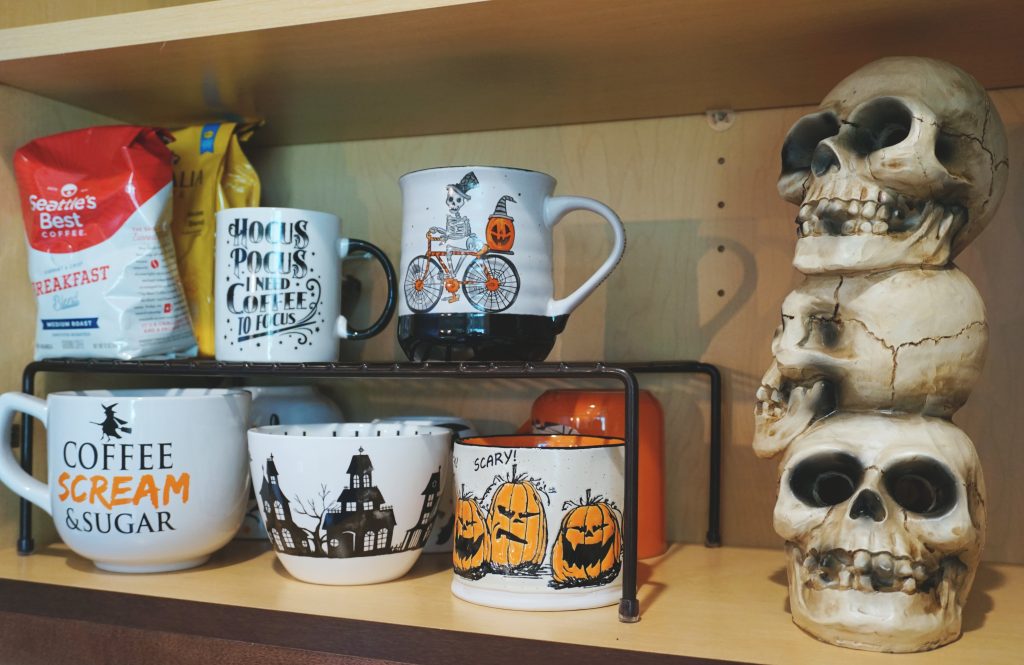 Arguably the best zone in our home… the coffee corner!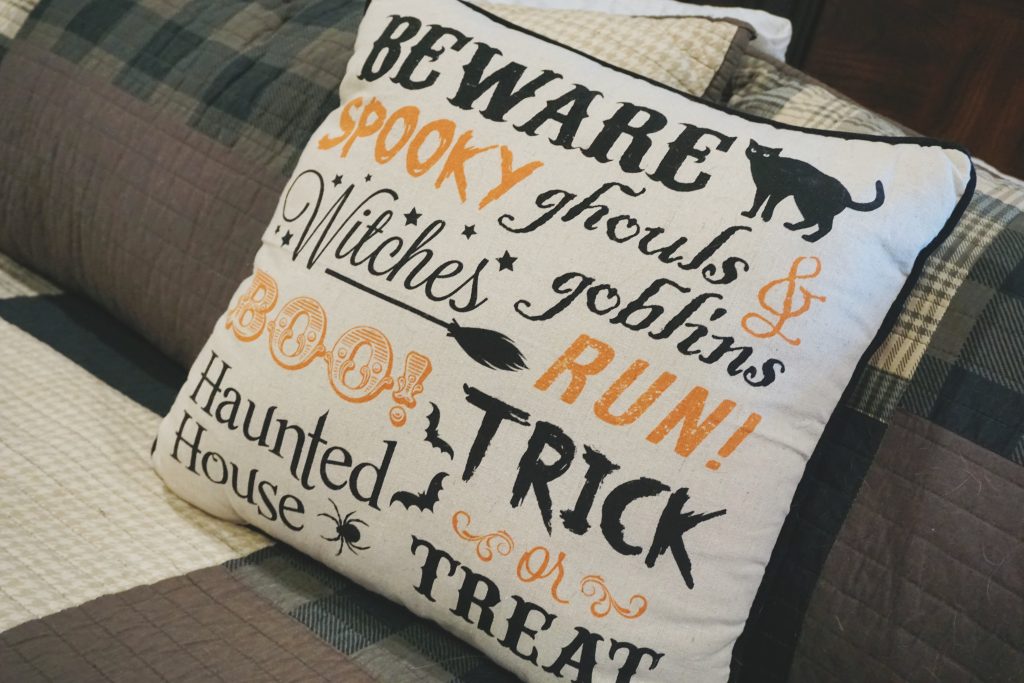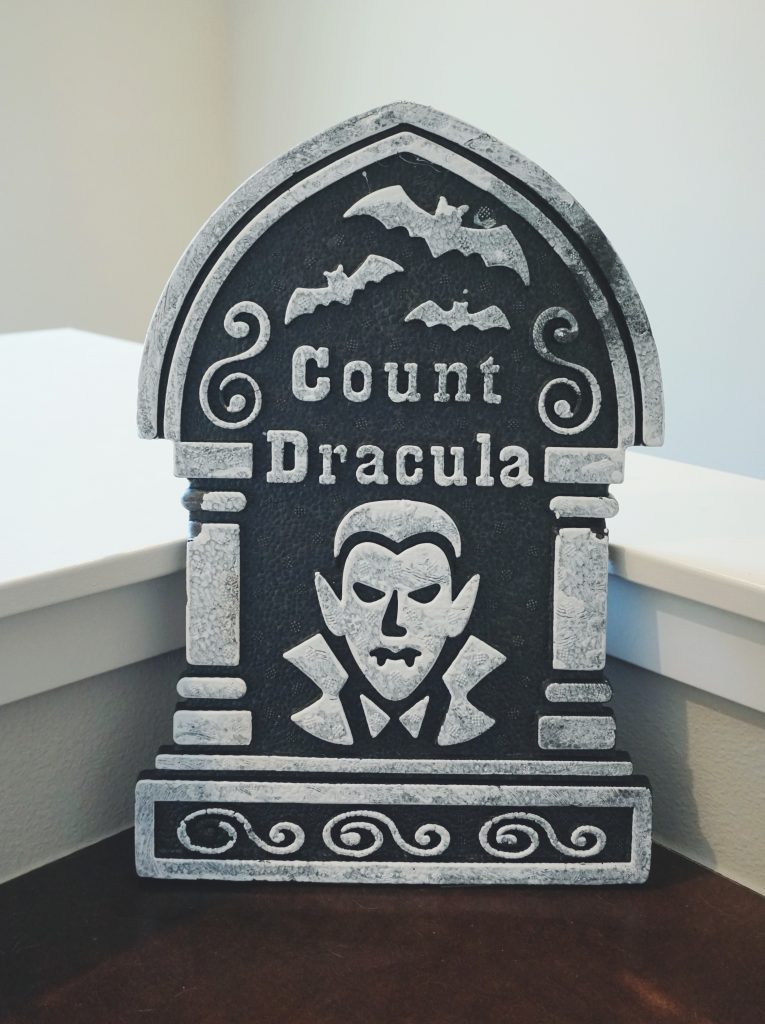 I bought the Dracula sign at Walmart last year for really cheap. Definitely check your local Walmart for affordable, spooky finds!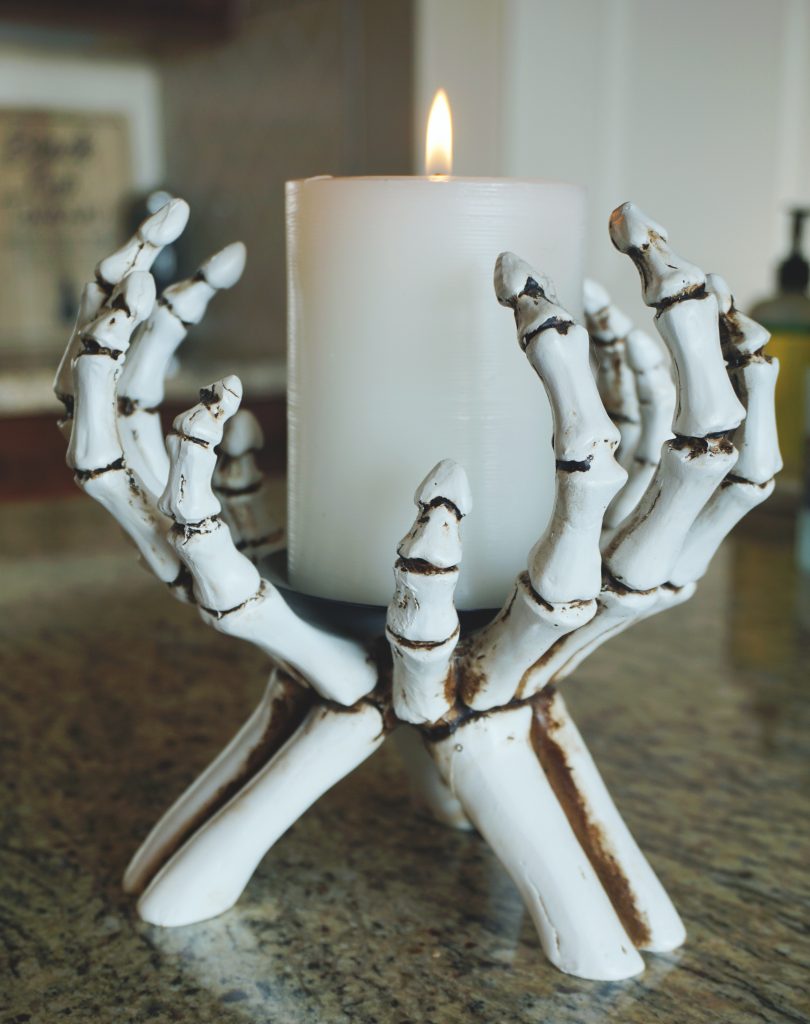 You can never have too many fall candles! I actually used a fragrance free option for this holder because the other candle is so strong.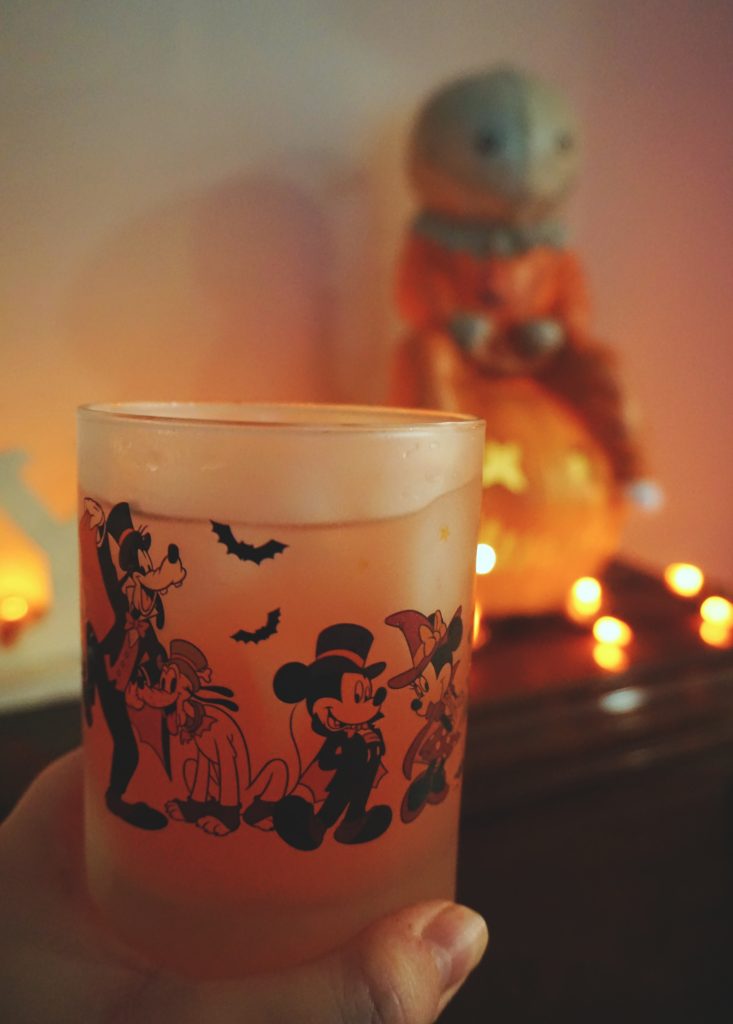 Cheers to the beginning of the fall season!
What are some of your favorite Halloween finds?
All my love,