Well, the world is officially in the middle of a pandemic, and California has declared a state of emergency. We're only three months into the year, and 2020 has already been a crazy ride. Please make sure you are staying alert, washing your hands, and avoiding big social gatherings. I had several fun things on my calendar that I had to postpone, and believe me, I am devastated. But I would much rather cancel than get infected or possibly infect someone else. Just be careful!
Where are my fellow introverts?! We have been prepping for isolation our entire life! 😛
I recently visited one of my local thrift stores during their 25% off events, and scored several unique pieces. It's one of my favorite thrift stores because their proceeds go towards helping the homeless in my area.
#1…
I think in its prime, this tube top was meant to be a dress. It makes a really cute top though, and I couldn't resist the butterflies! ($3)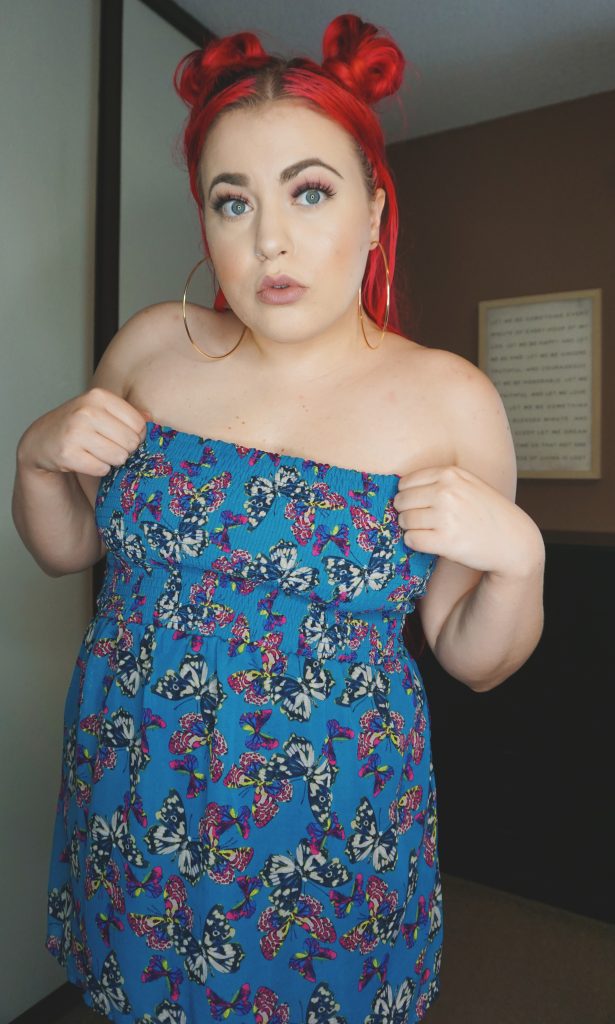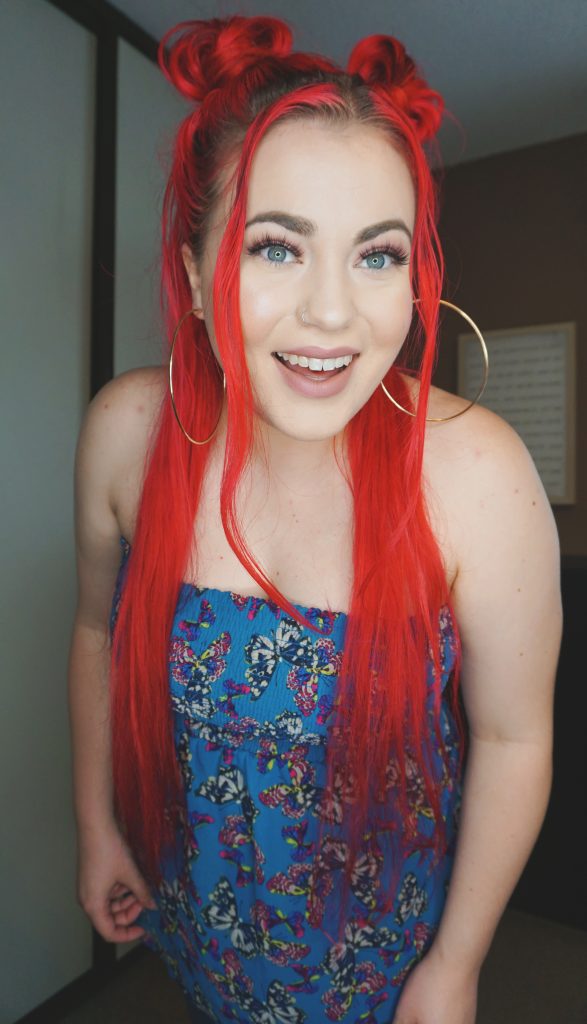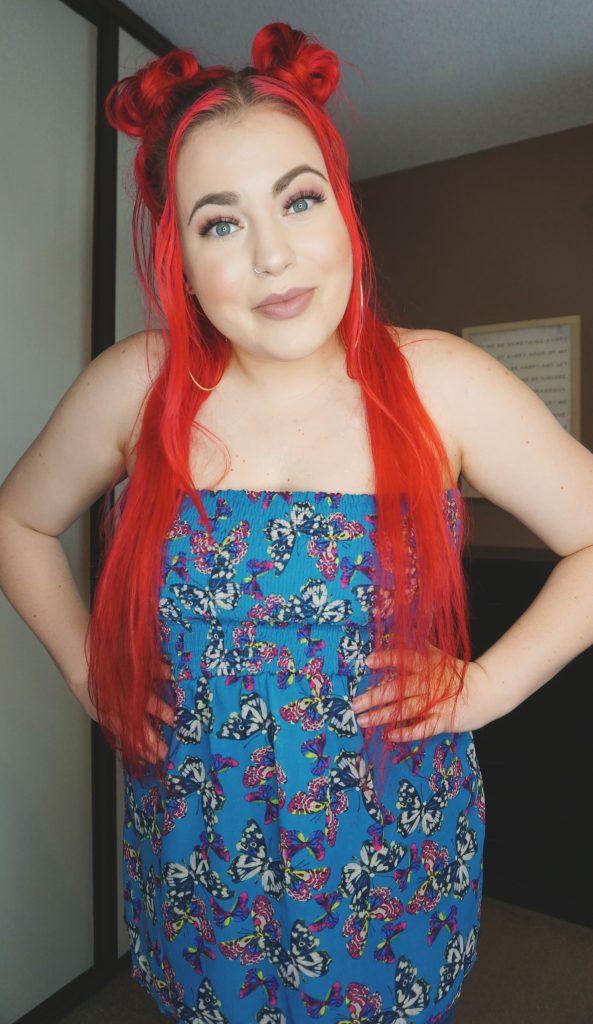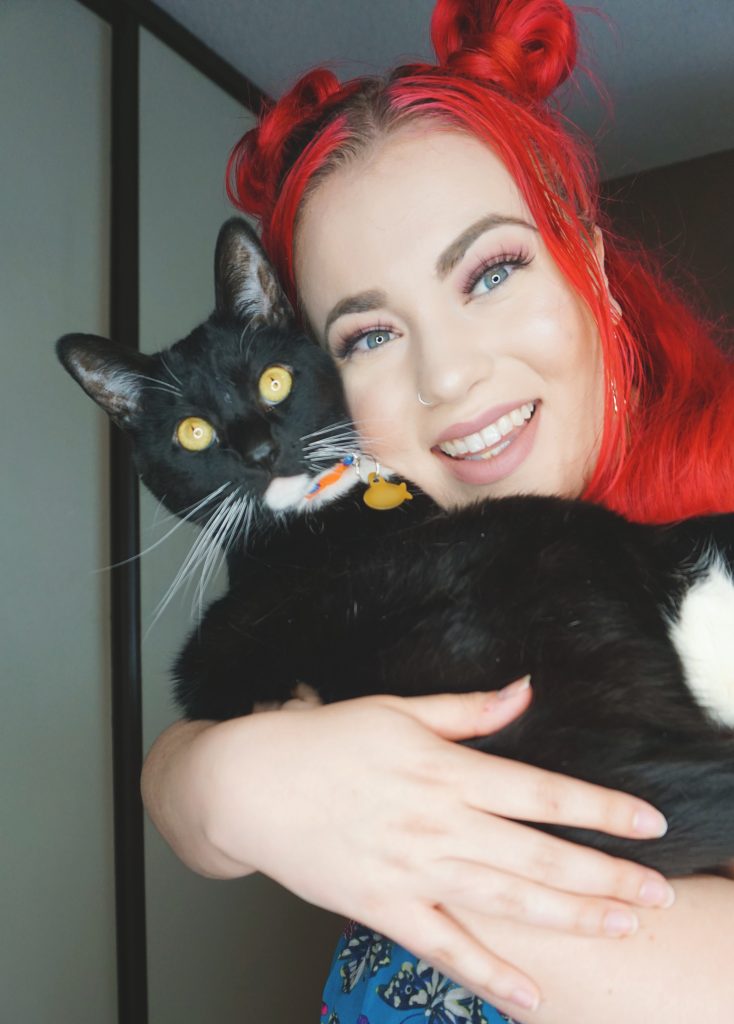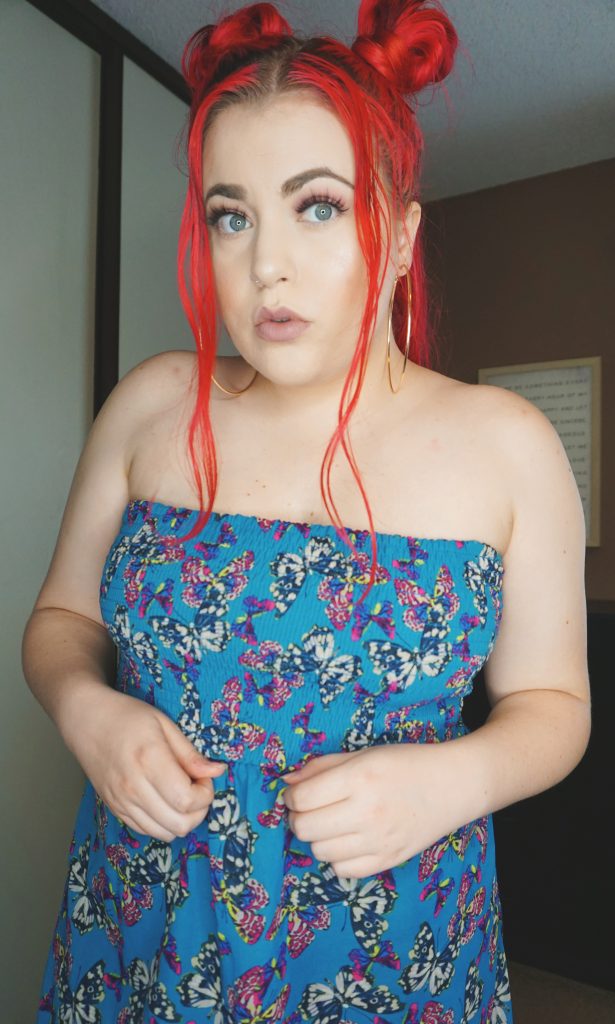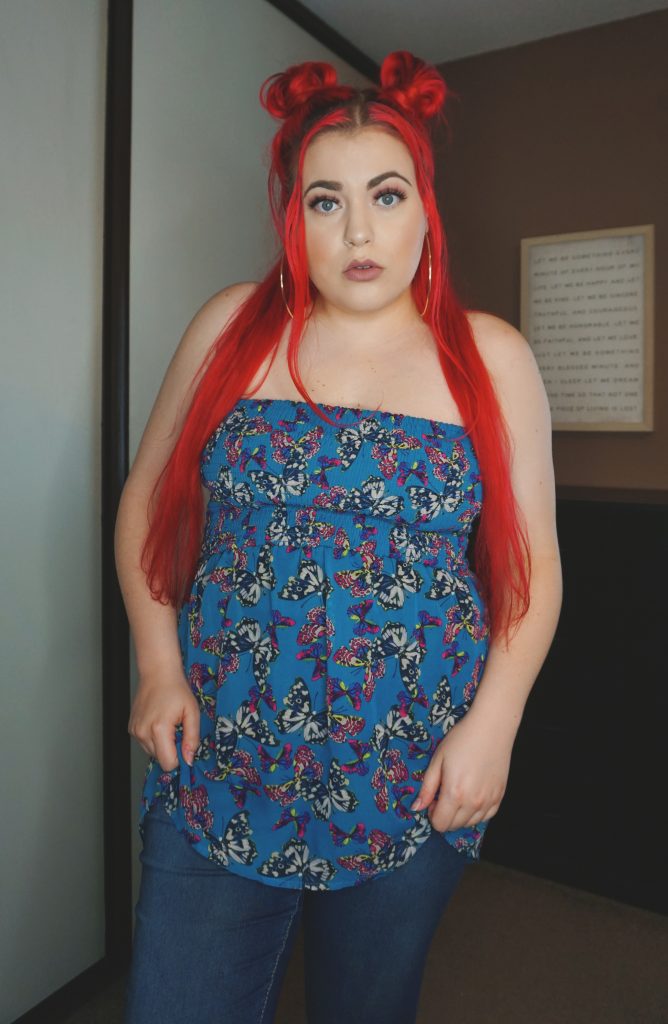 #2…
I already wore this out and about and received a couple compliments on it! The tag is completely worn off so the brand will remain a mystery forever. The best part though? It has POCKETS! 😀 ($3)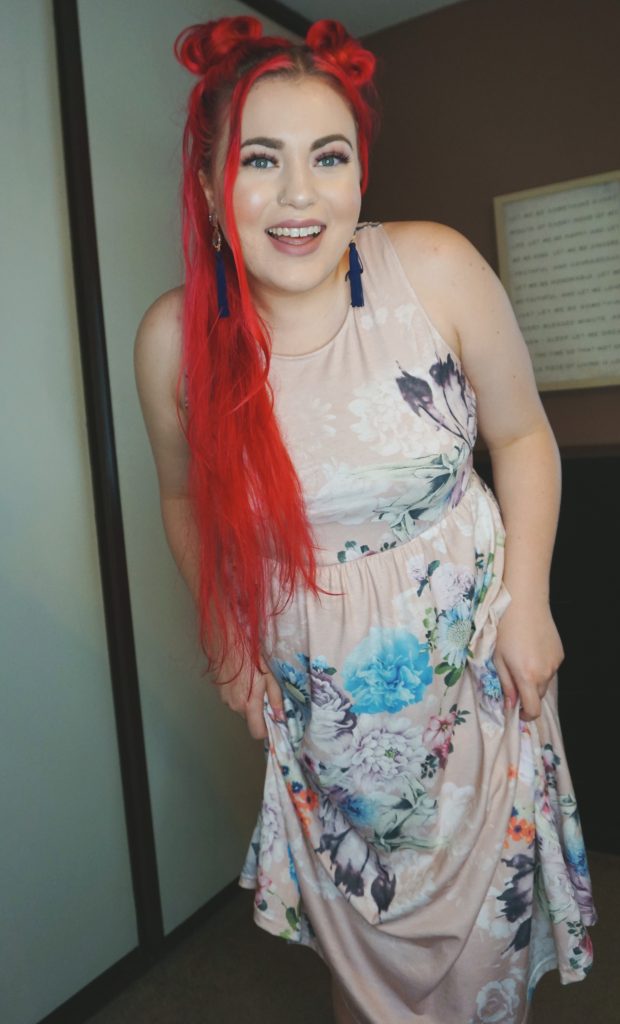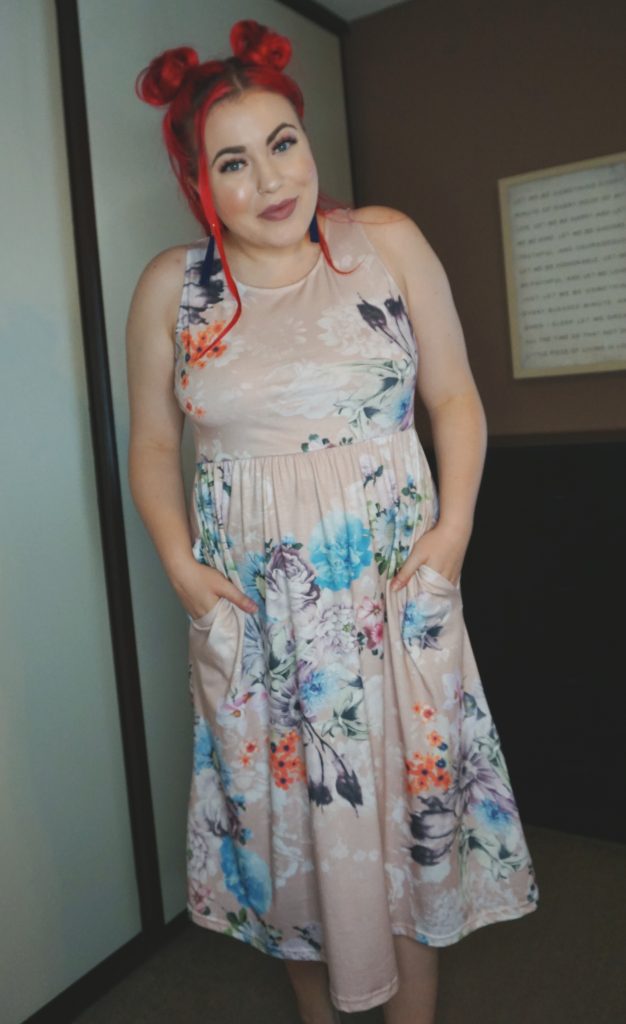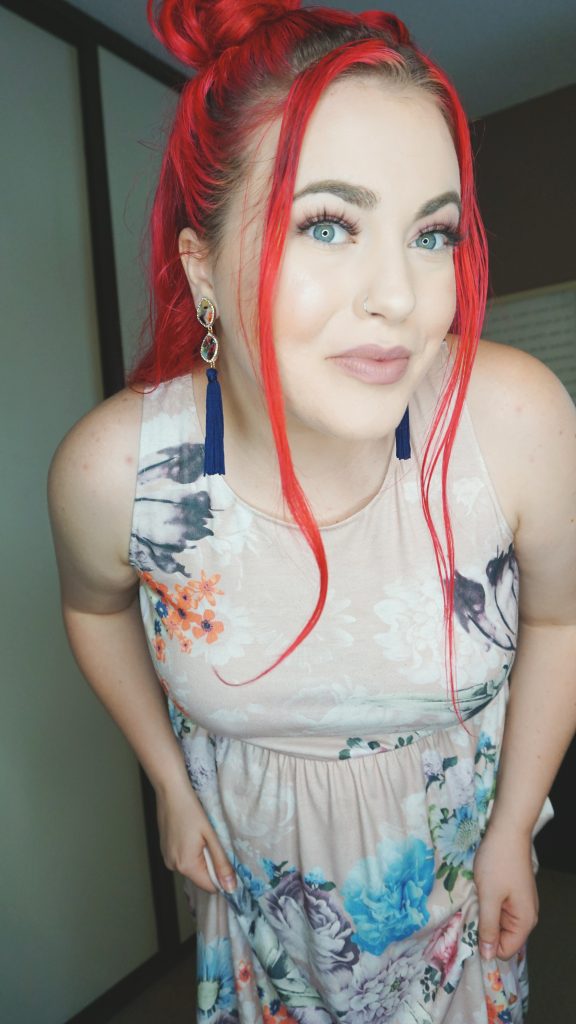 If you're an OG of the blog, you should recognize my tassel earrings from a certain Thrifty Thursday… 😉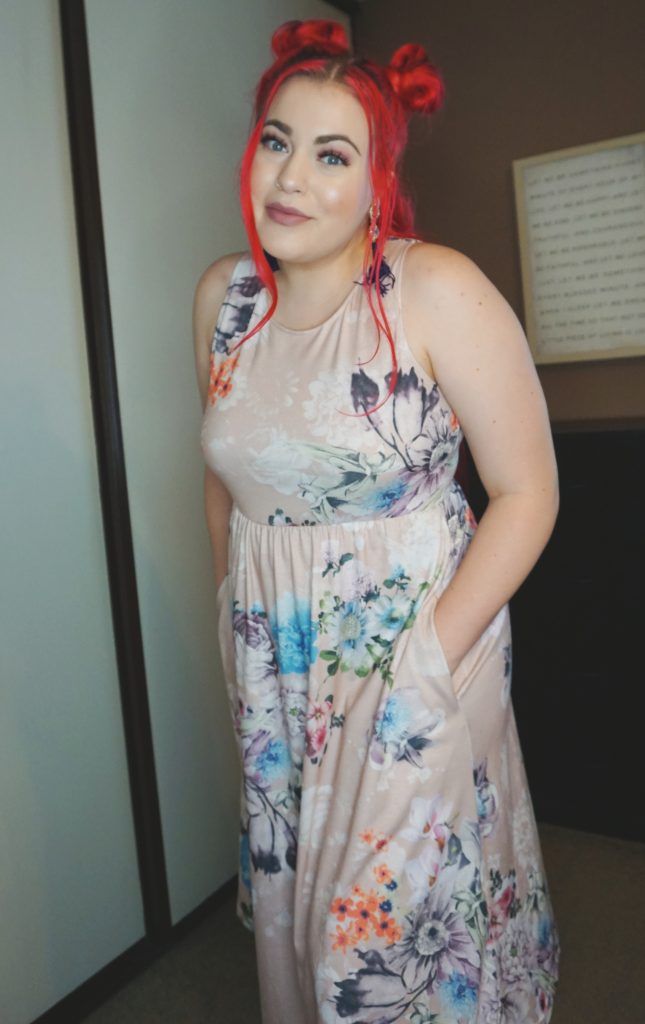 #3…
I have also already worn the Harley Quinn dress to see Birds of Prey. If you follow me on Instagram, you know what I'm talking about. It's definitely a fun piece to have in my closet! ($3)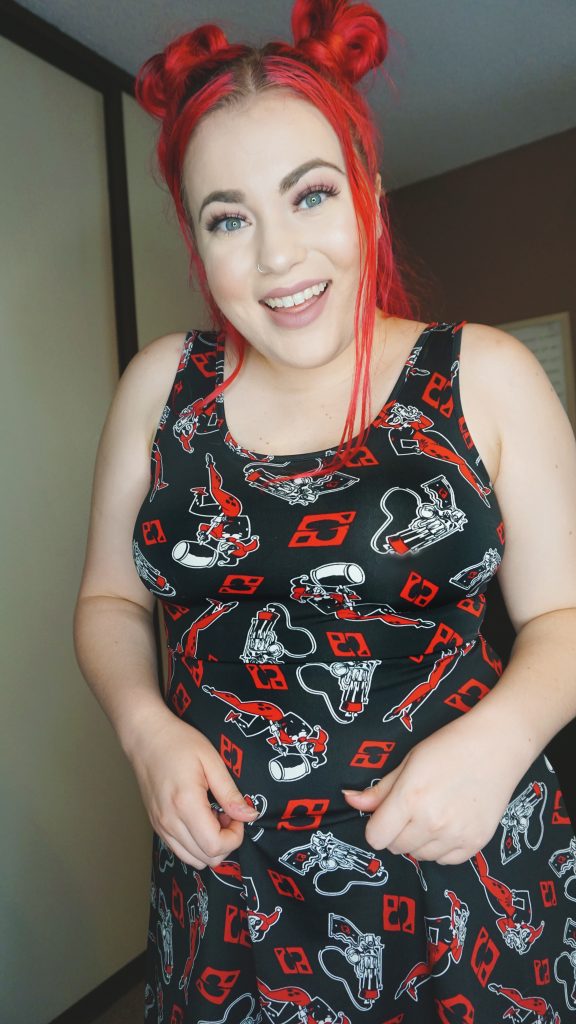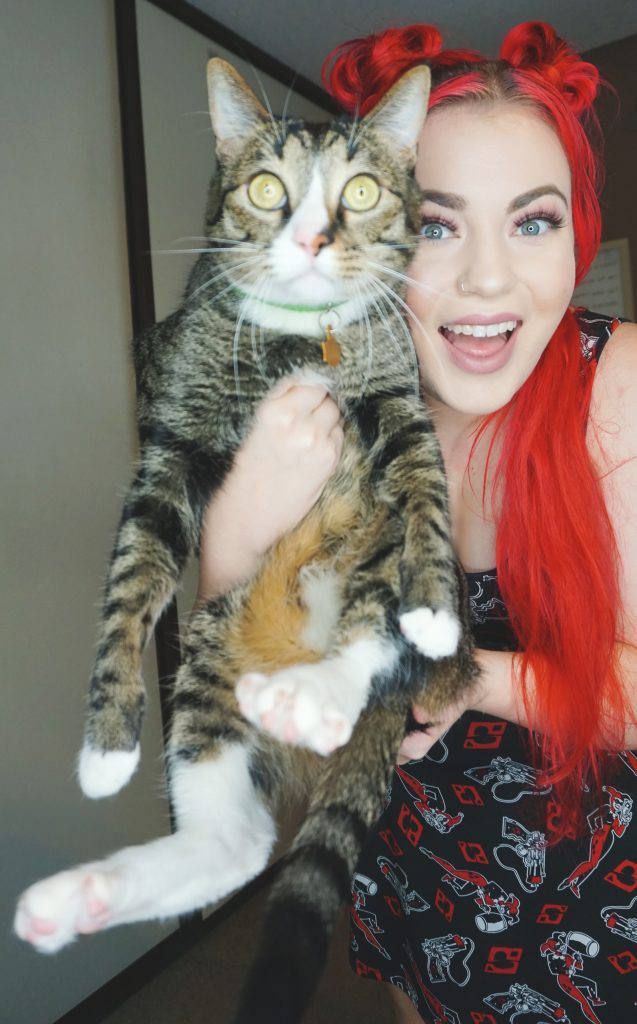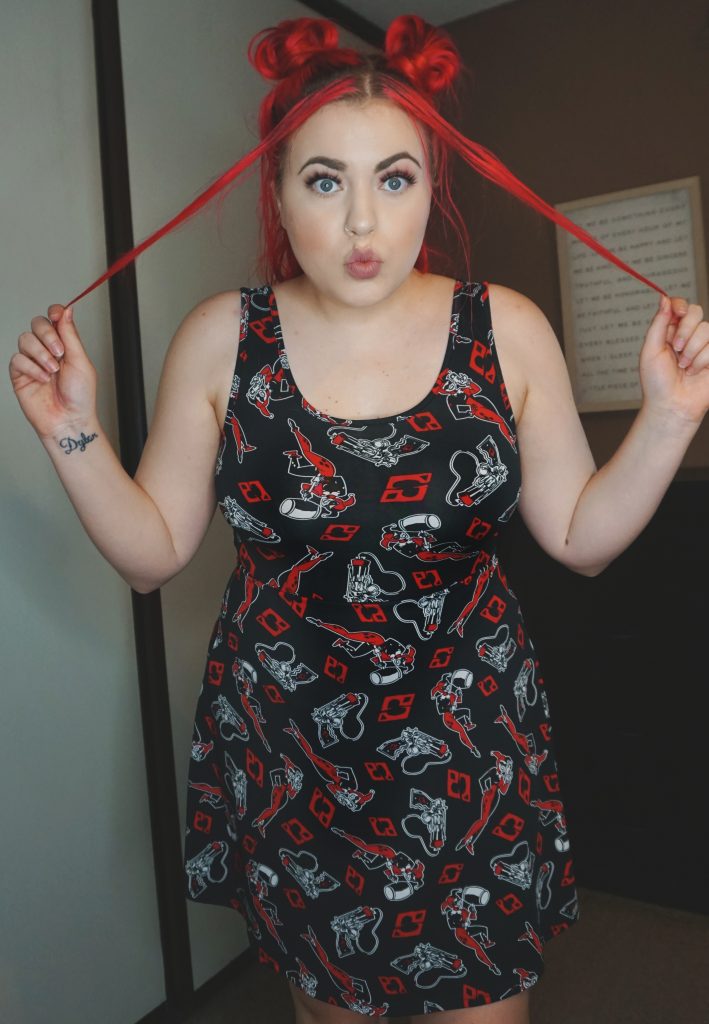 #4…
I adore neutral shawls like this because there are SO many ways you can style them. I paired it with high waisted jeans, and also tied it together with a chunky belt to demonstrate its diversity. ($3.75)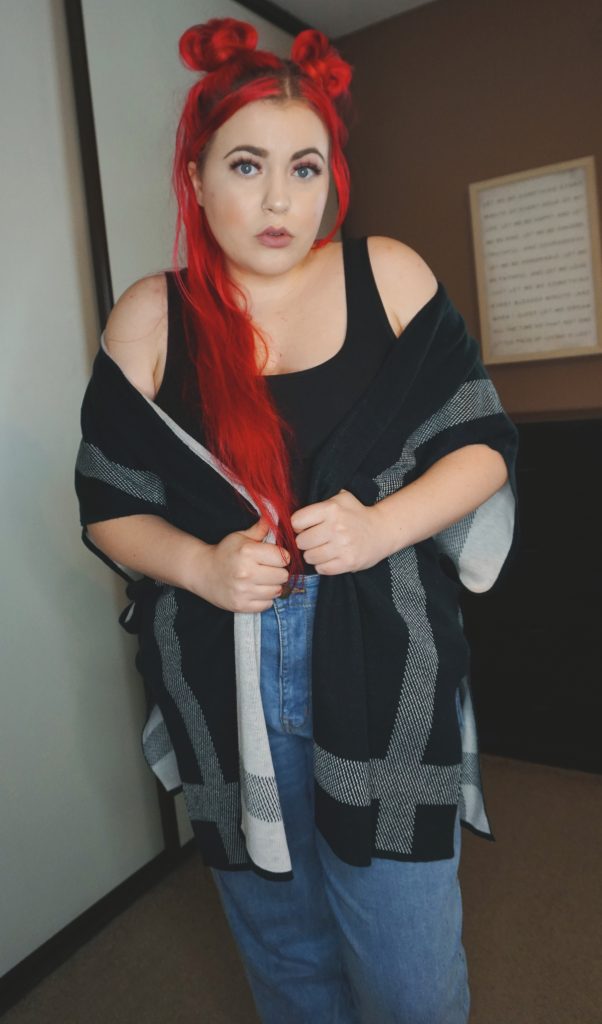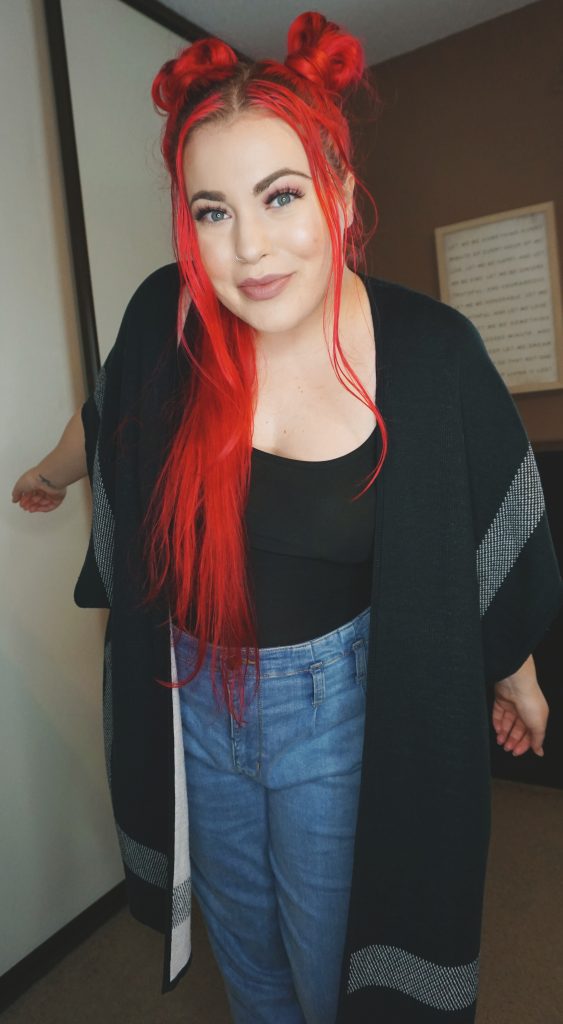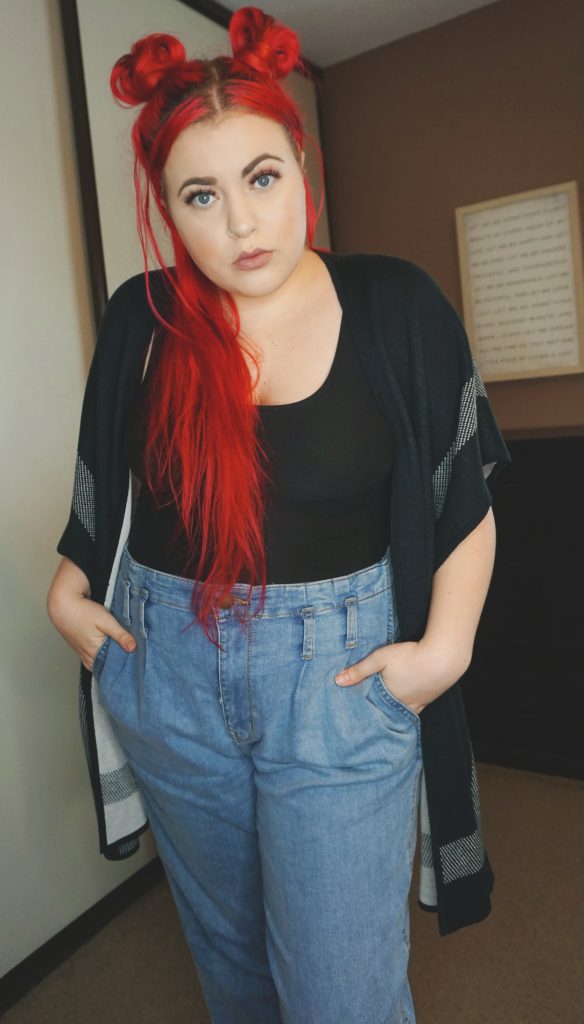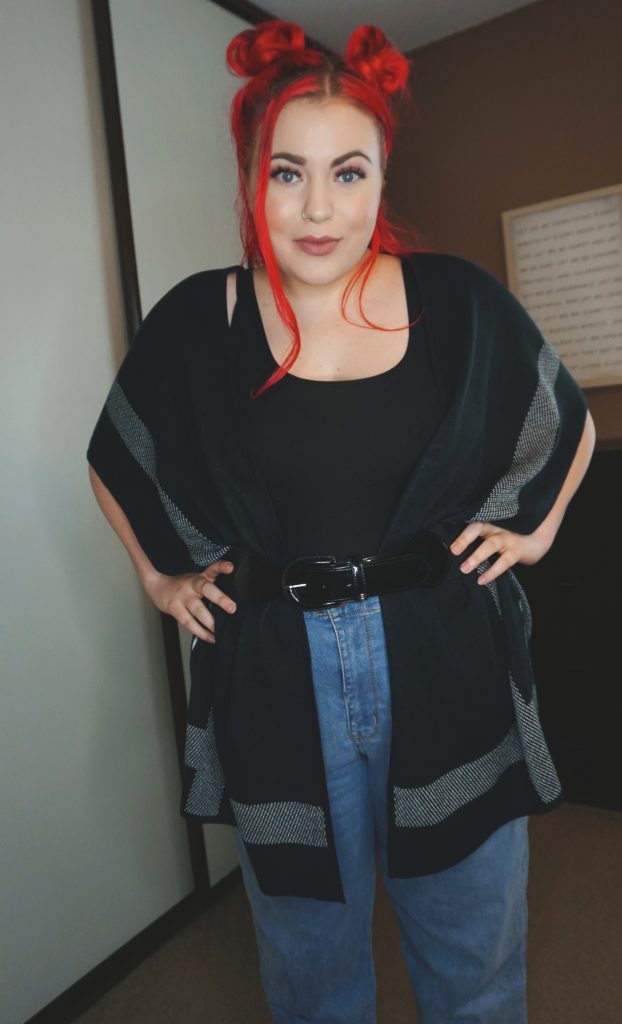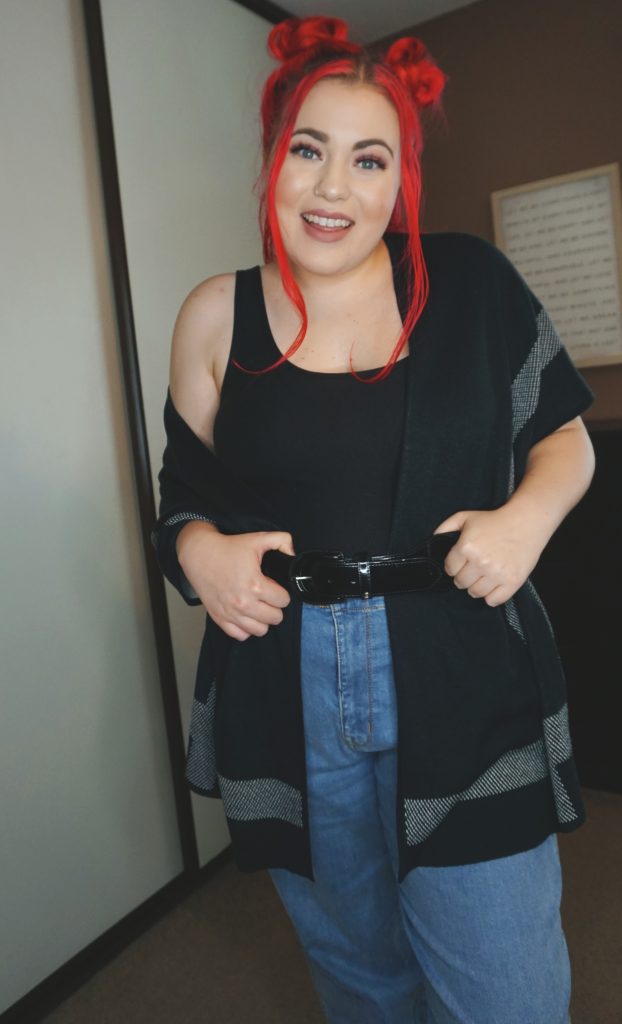 #5…
My inner grandma picked the next item. I love the idea of visiting a lighthouse while wearing a lighthouse sweater. Cheesy? Absolutely. Do I care? Not one bit. ($5.25)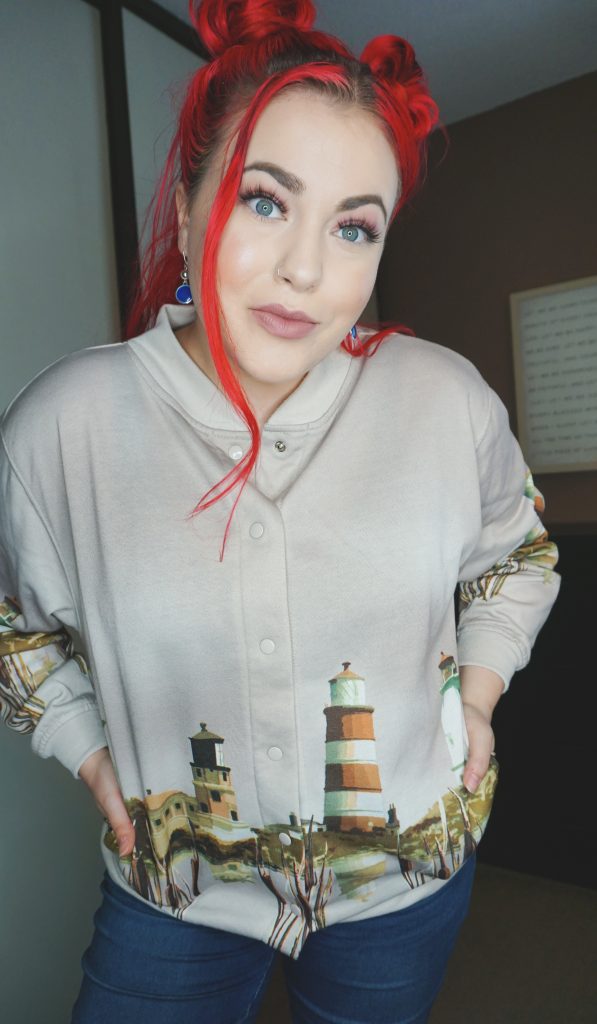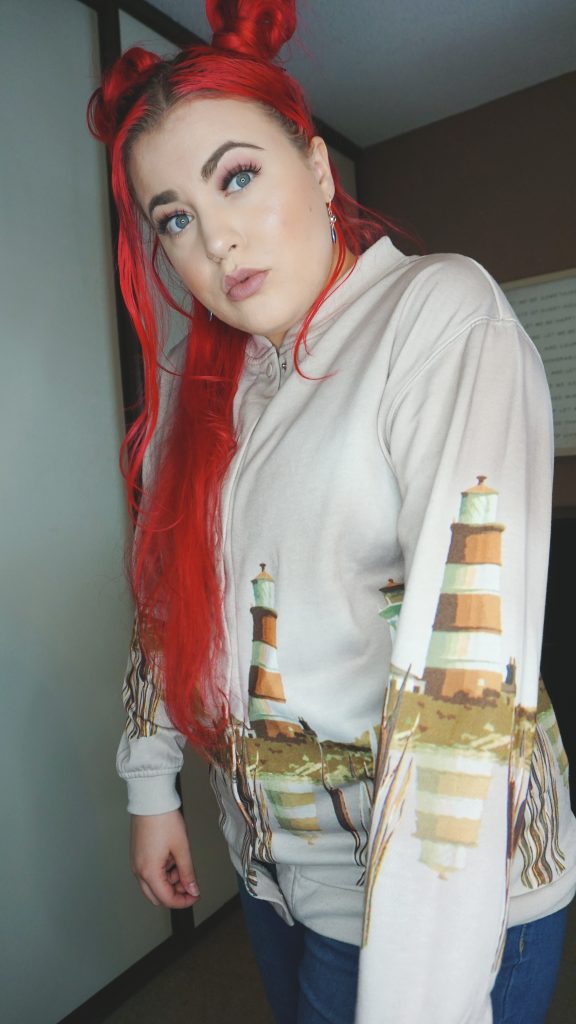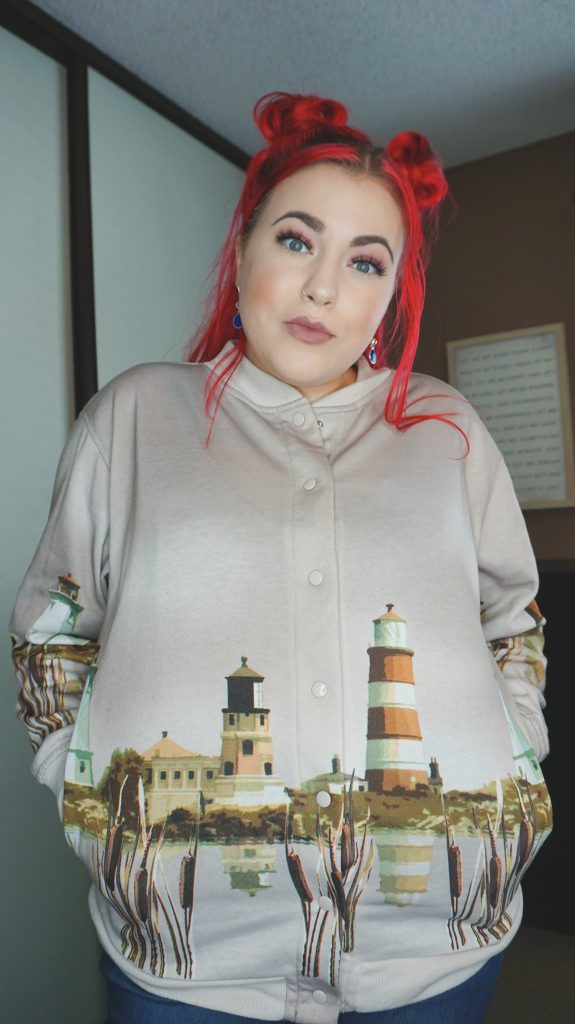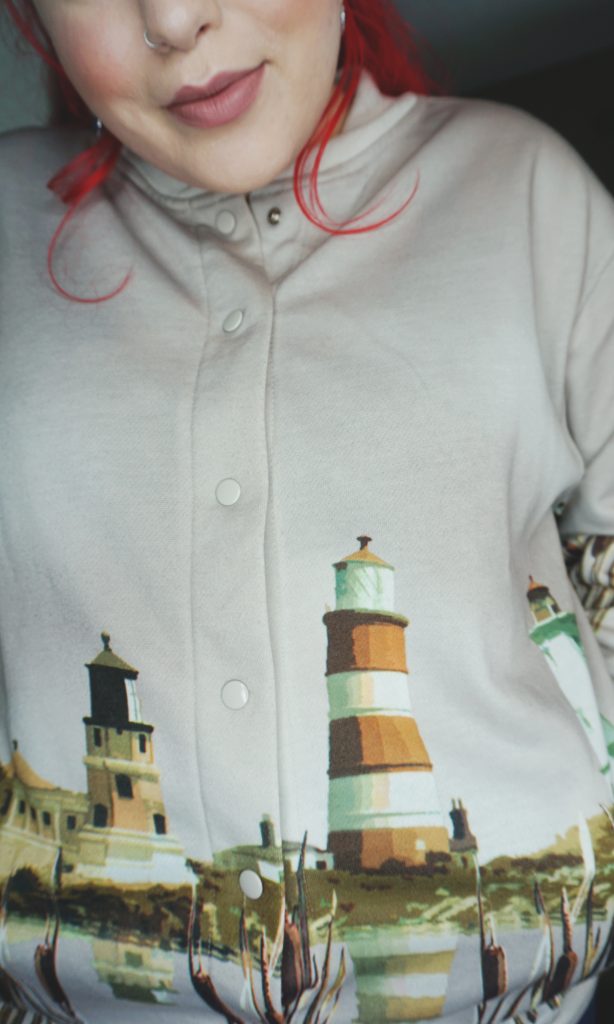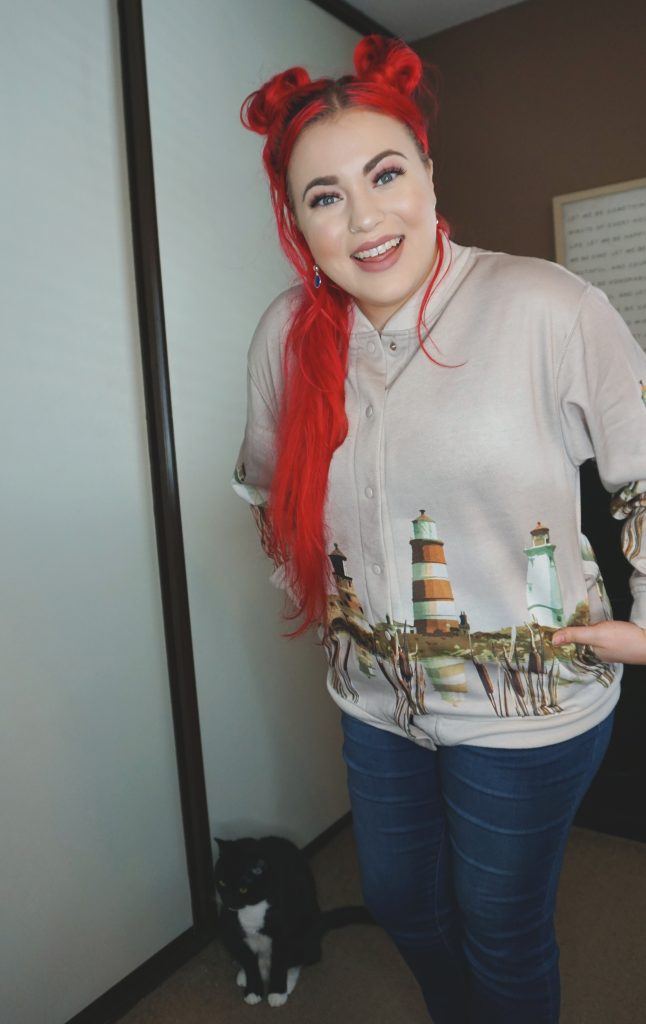 #6…
I was so excited to find a Harry Potter dress at the thrift store! I already had Ron's wand, and decided to whip it out for photos. Like I joked about on Instagram stories, I tried to cast a spell that will give everyone a million dollars! And now we wait… ($3)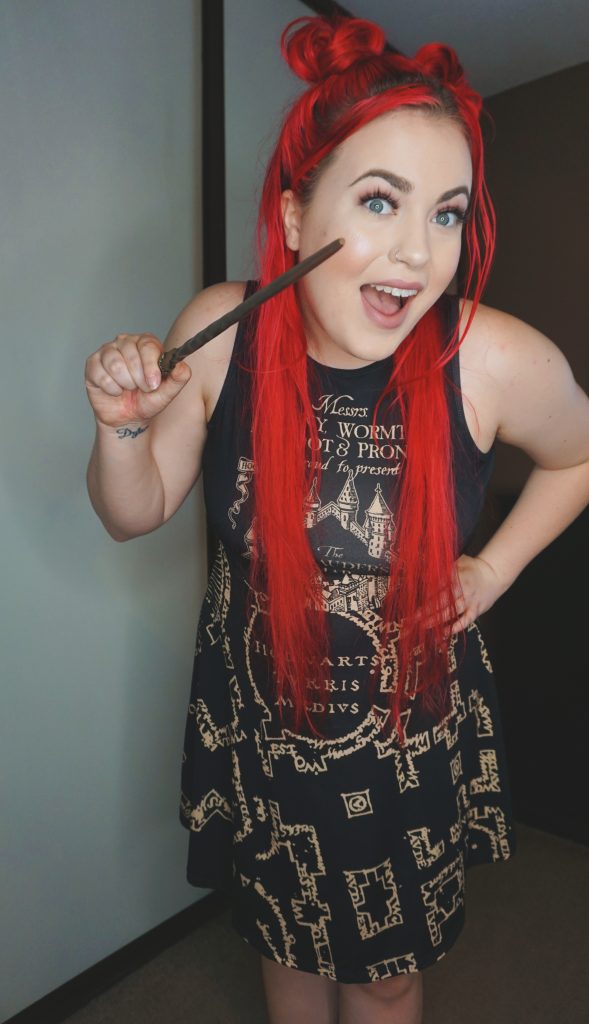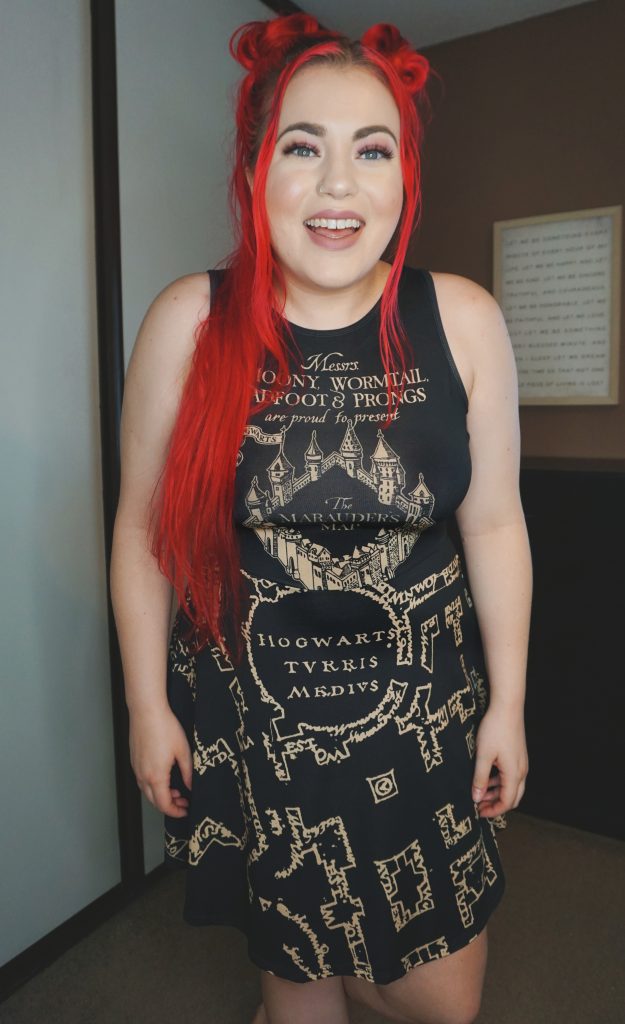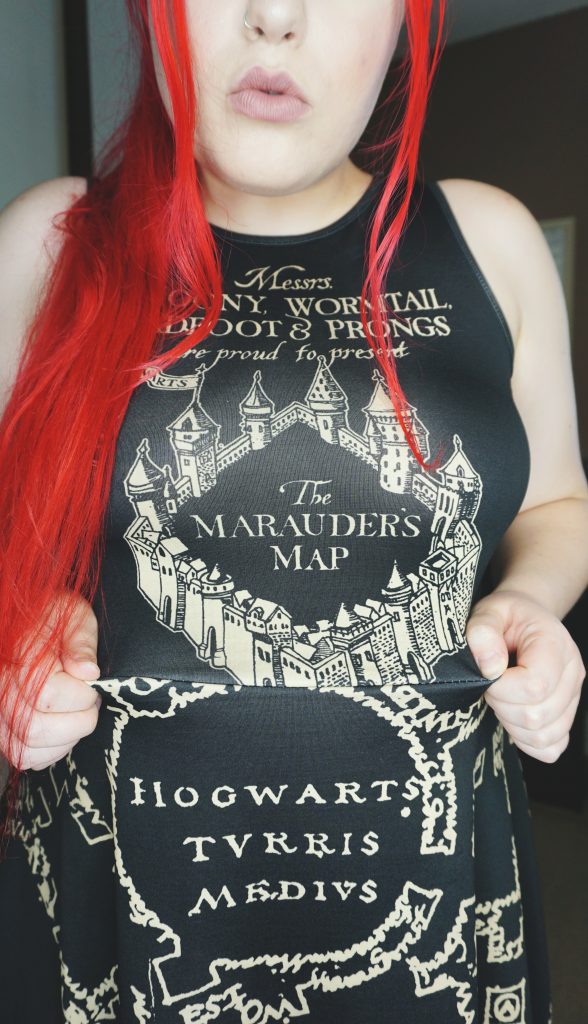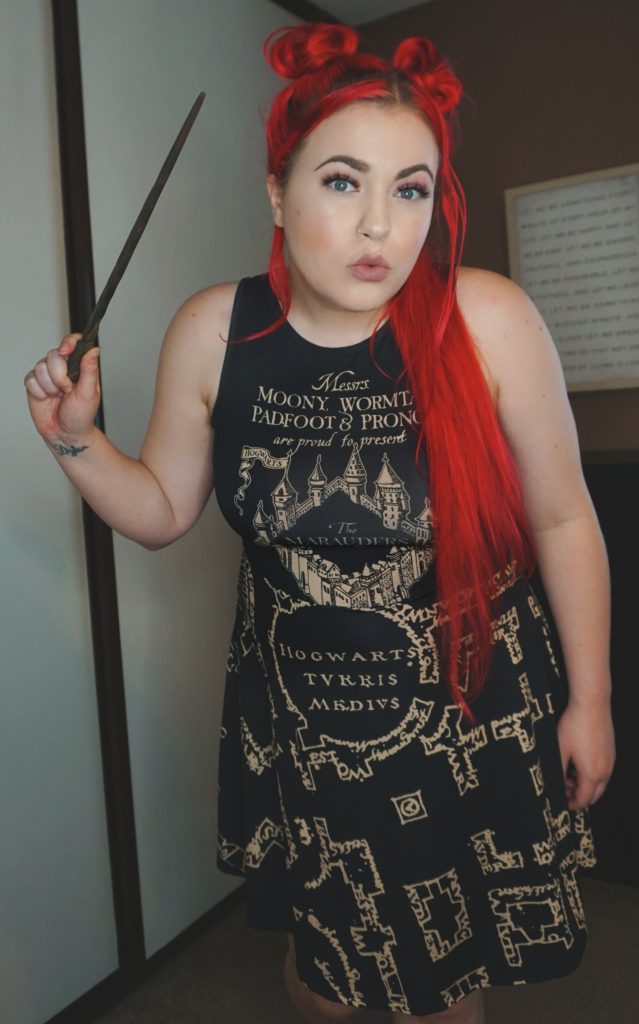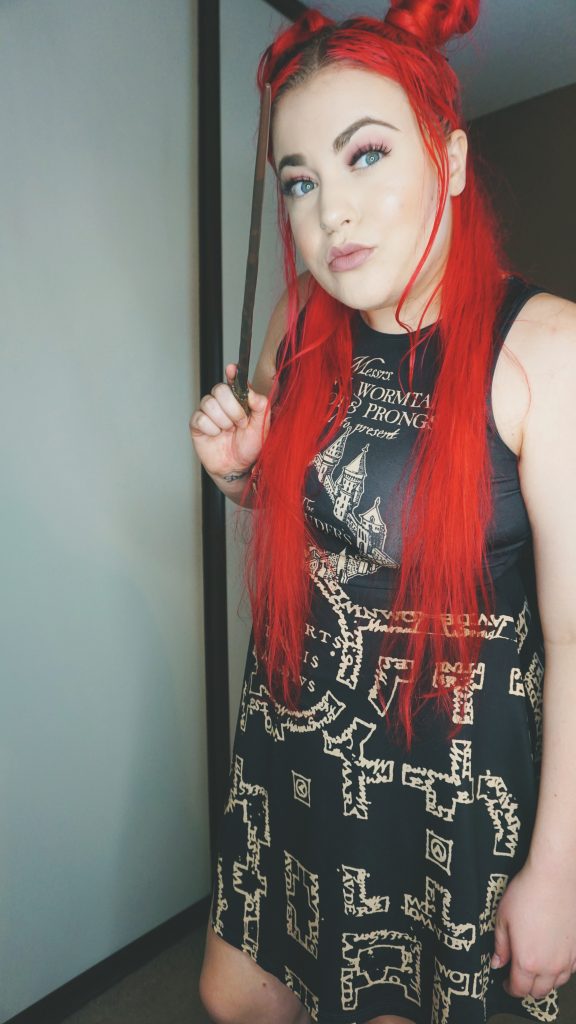 #7…
If this sweater doesn't remind you of Freddy Krueger, you are crazy! This was probably my favorite find from the entire haul. It's never too early to start planning for Halloween. 😛 ($1.50)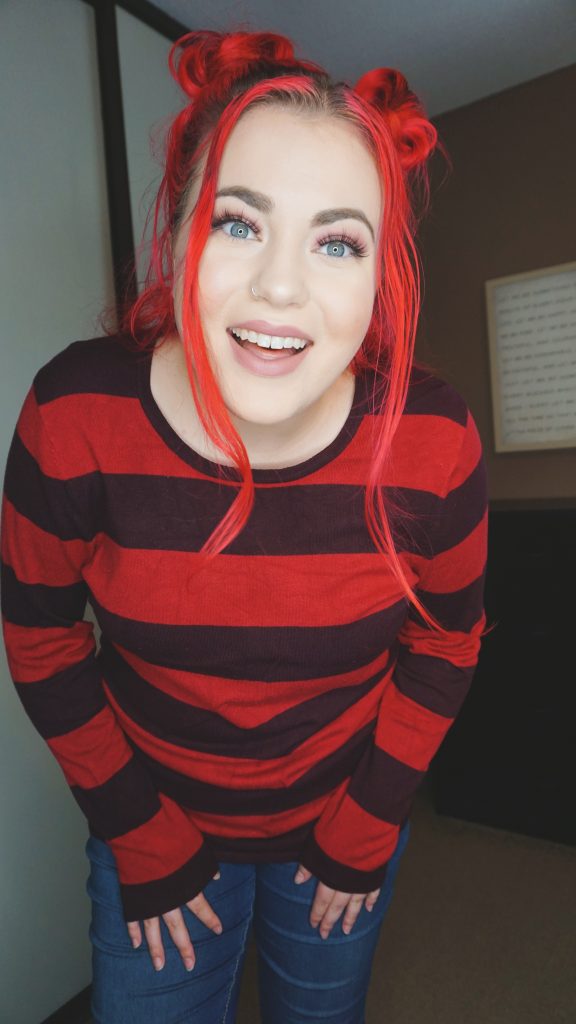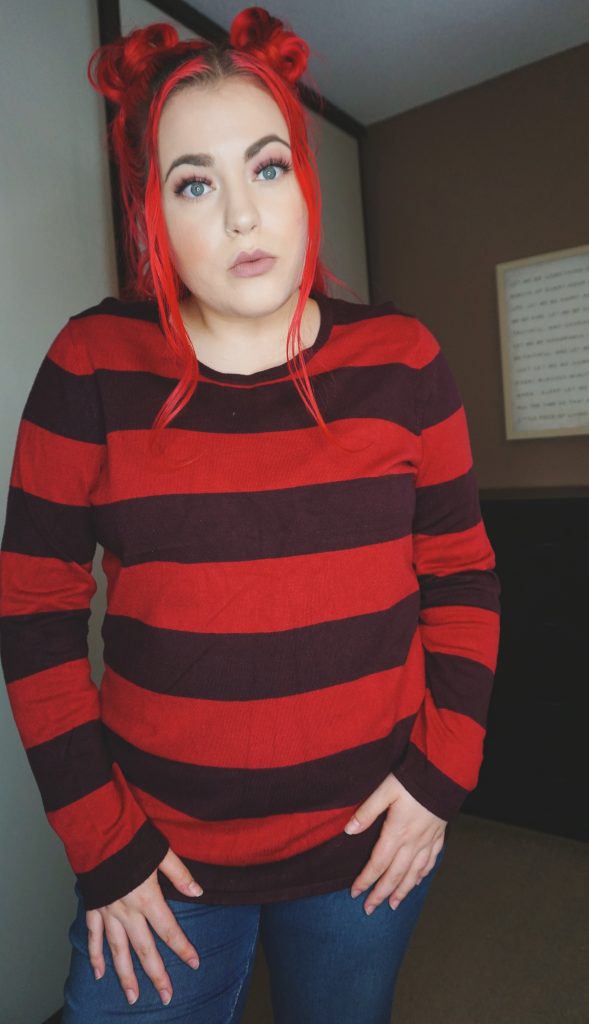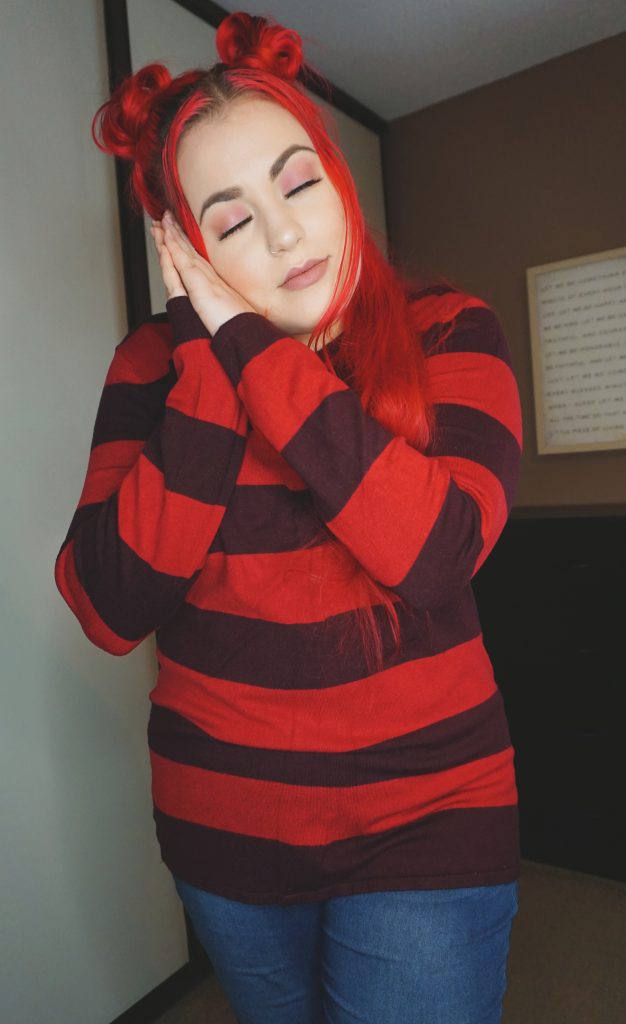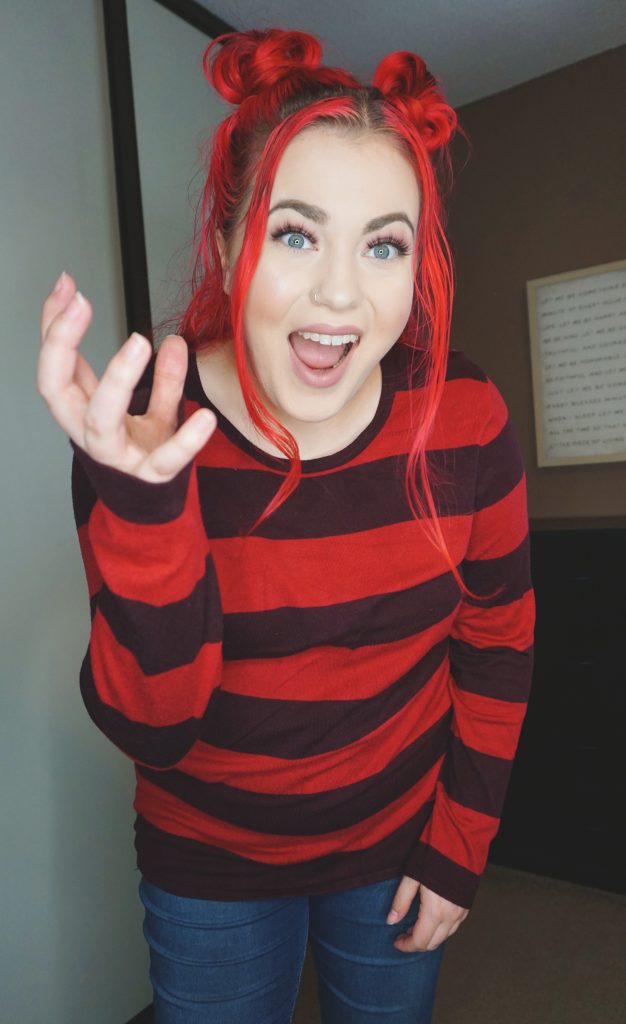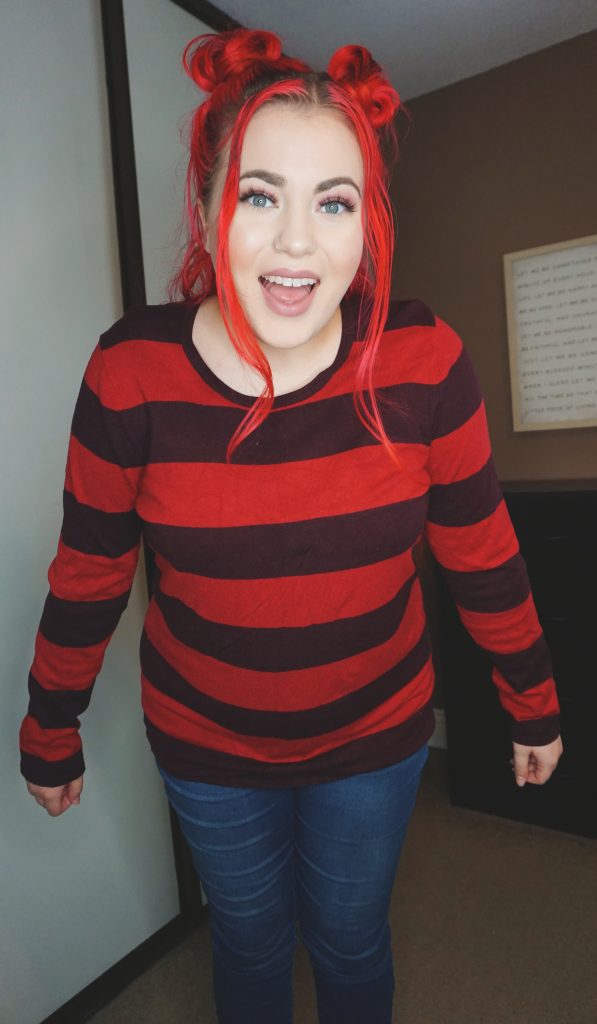 #8…
After I dyed my hair, I quickly realized that green compliments it really well. So whenever I see a green dress or shirt, I'm instantly drawn to it. I love the back detailing of this dress too! ($3)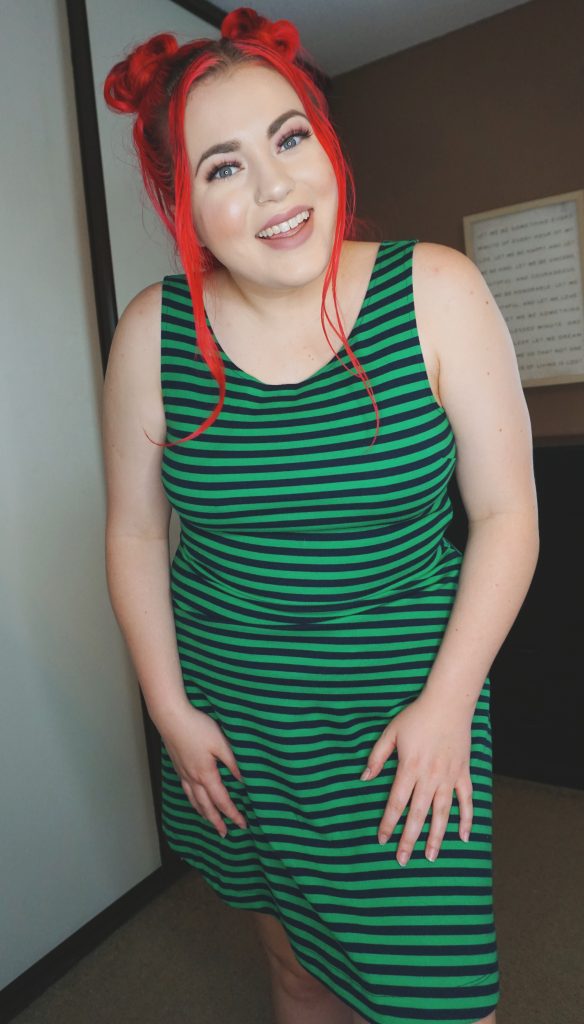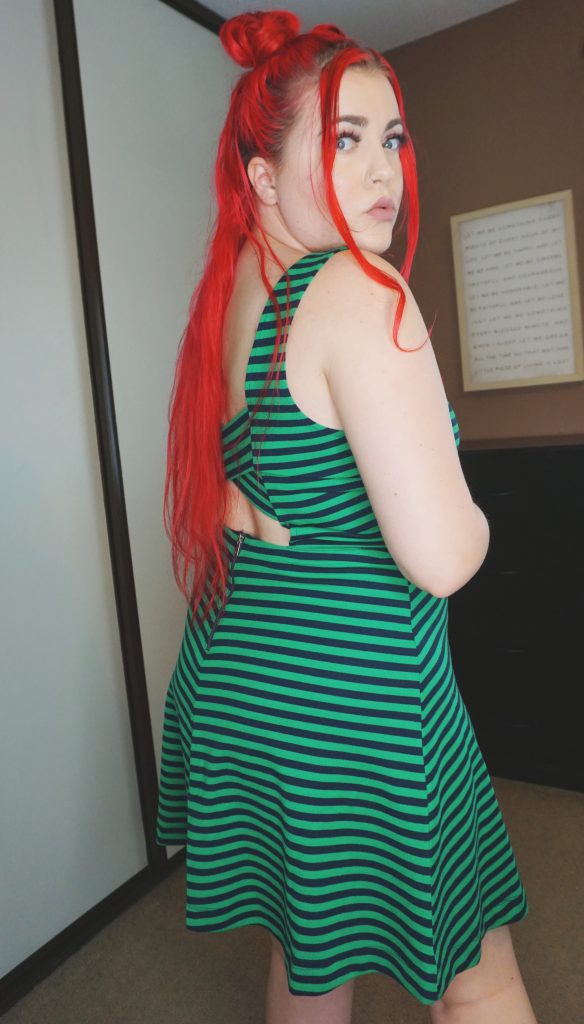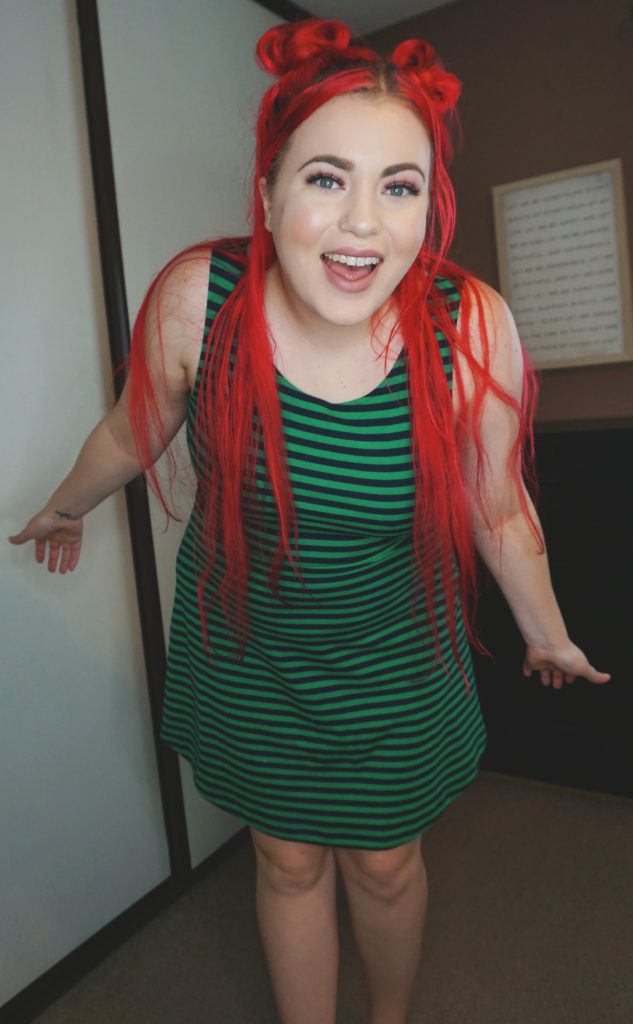 #9…
I have no idea what came over me to try on this dress because it's not my style whatsoever. I'm glad that I did though because it is really comfortable, and it feels VERY well made. ($5.75)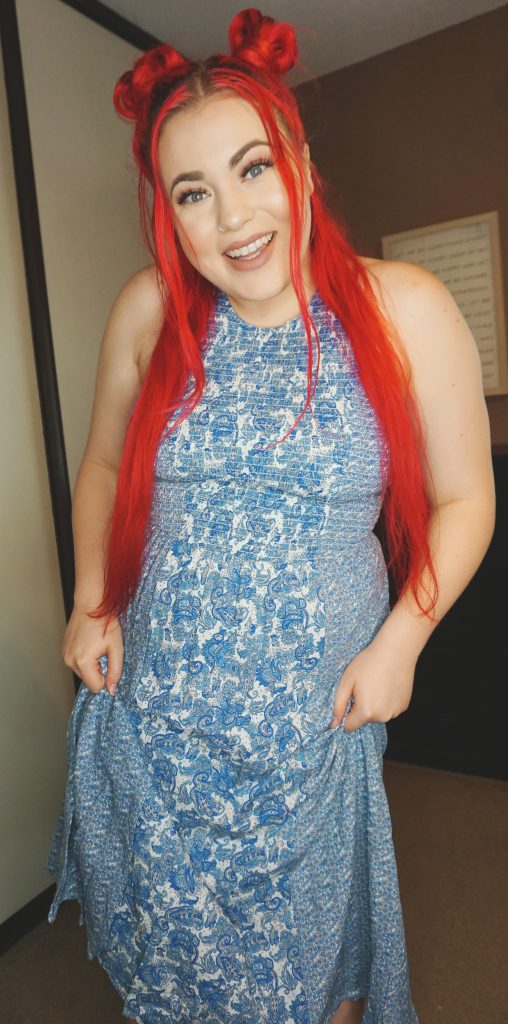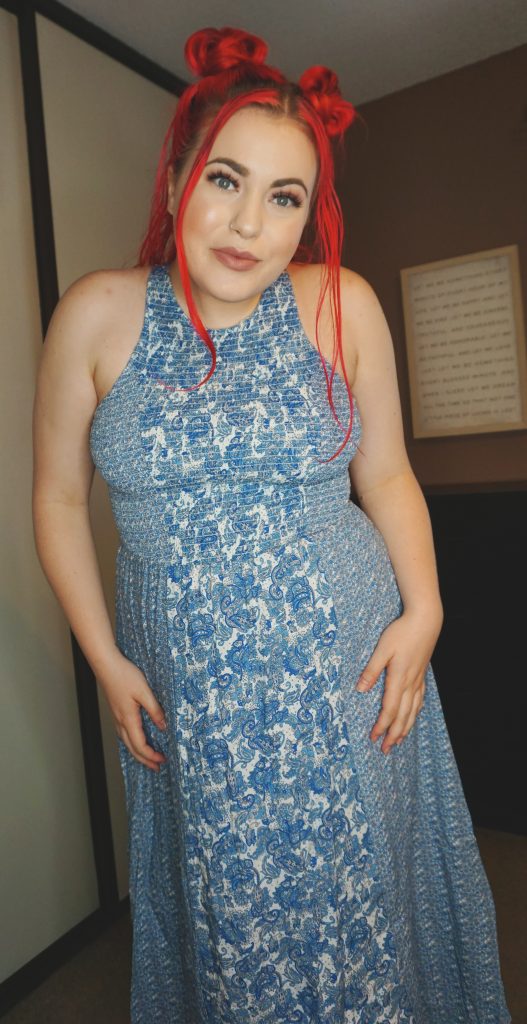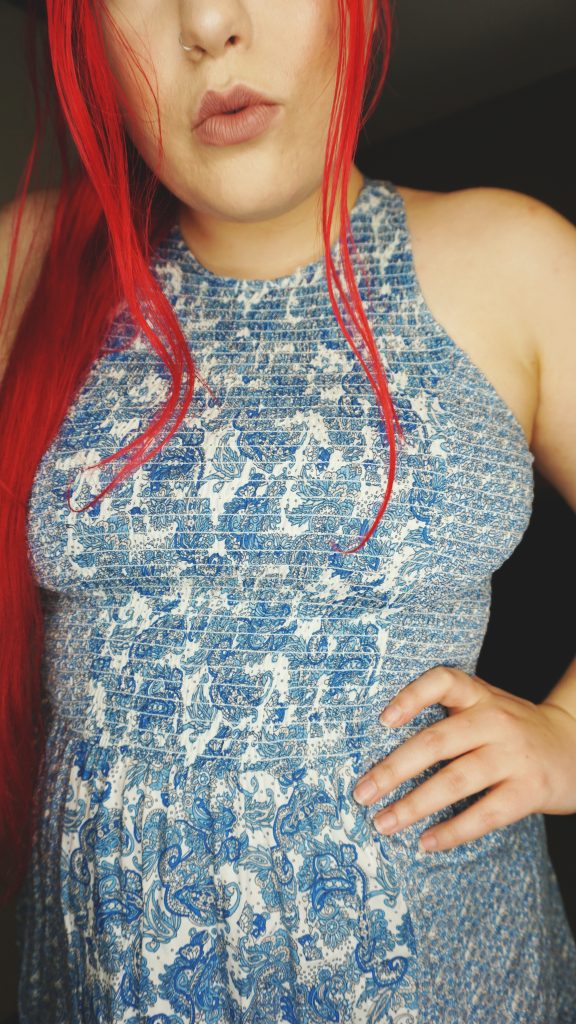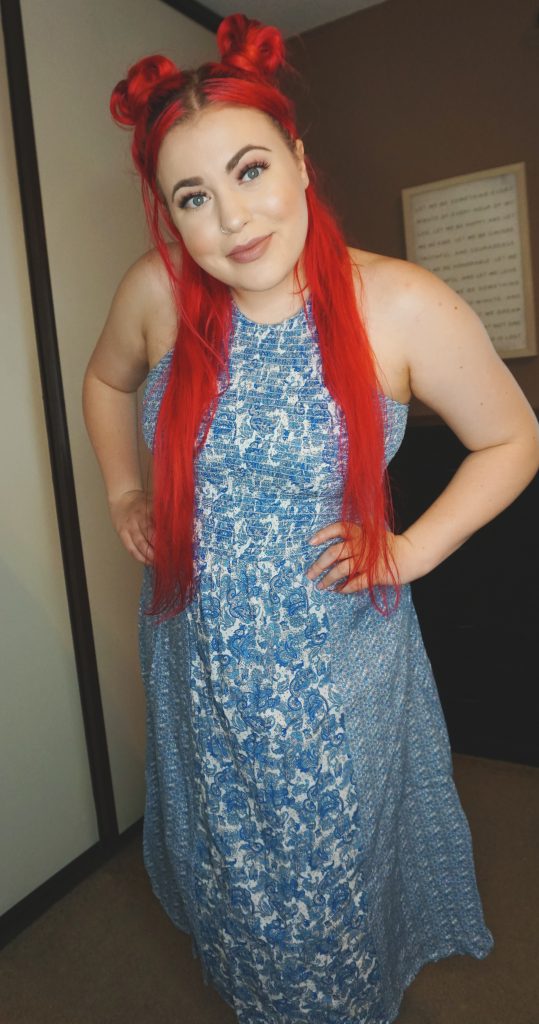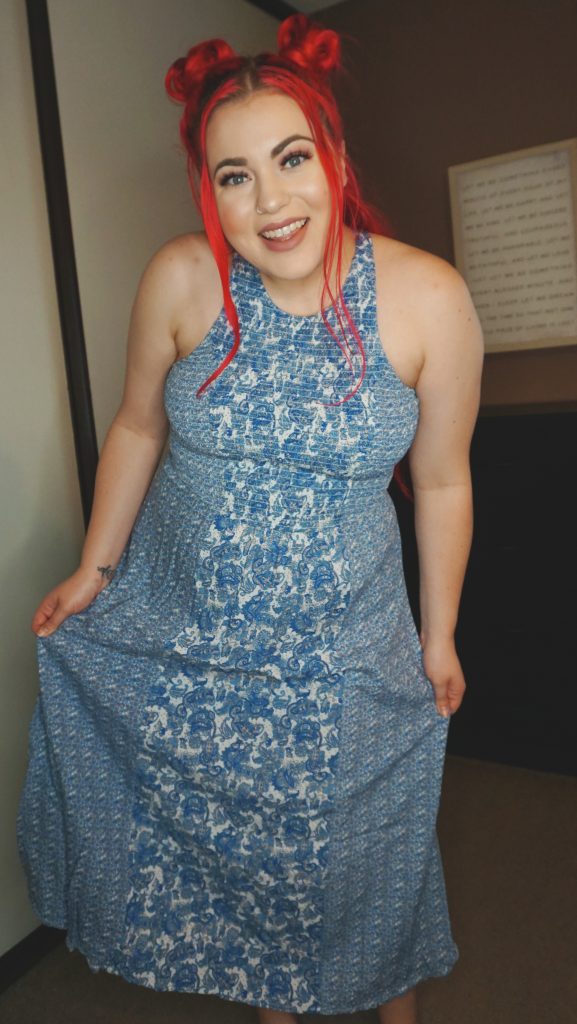 #10…
I imagine that if you were to compress me into a fabric, this is exactly what you would get. Dark undertones with giant sunflowers. The top button is missing, and the shirt is about three sizes too big. I didn't let that stop me! I envisioned it over a tank top or bandeau and tied in the front. ($3.75)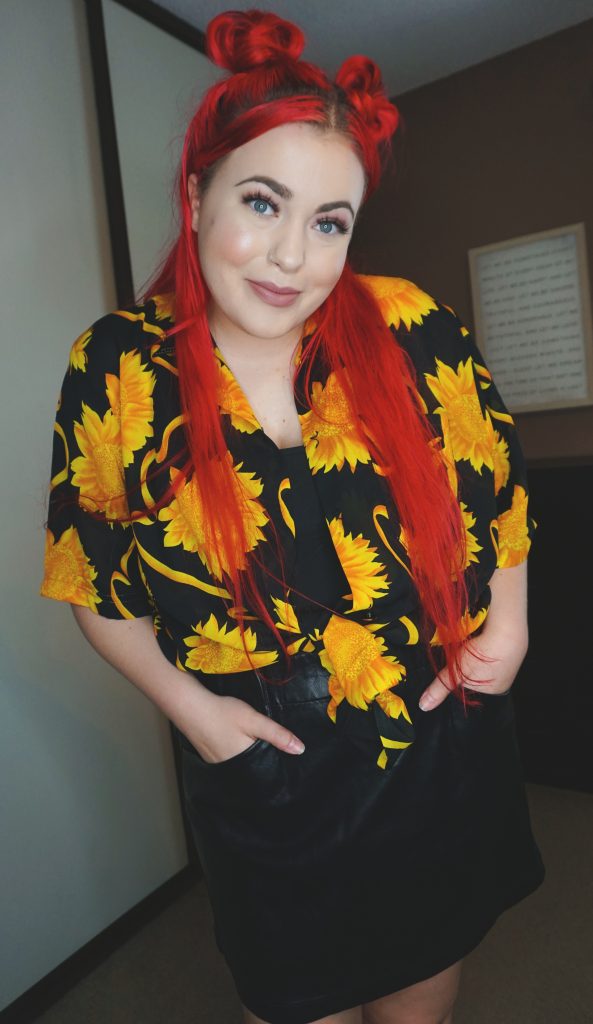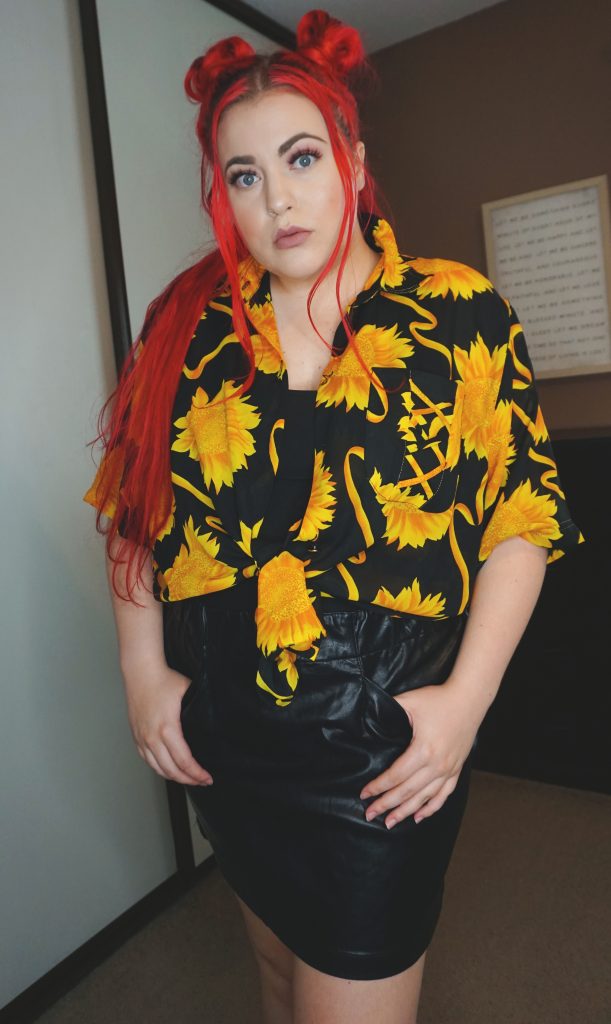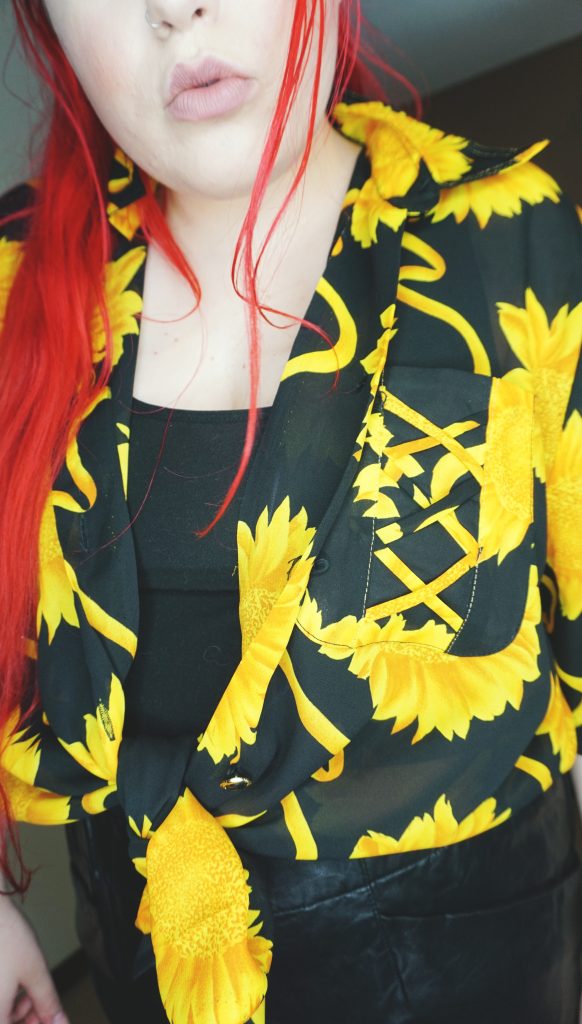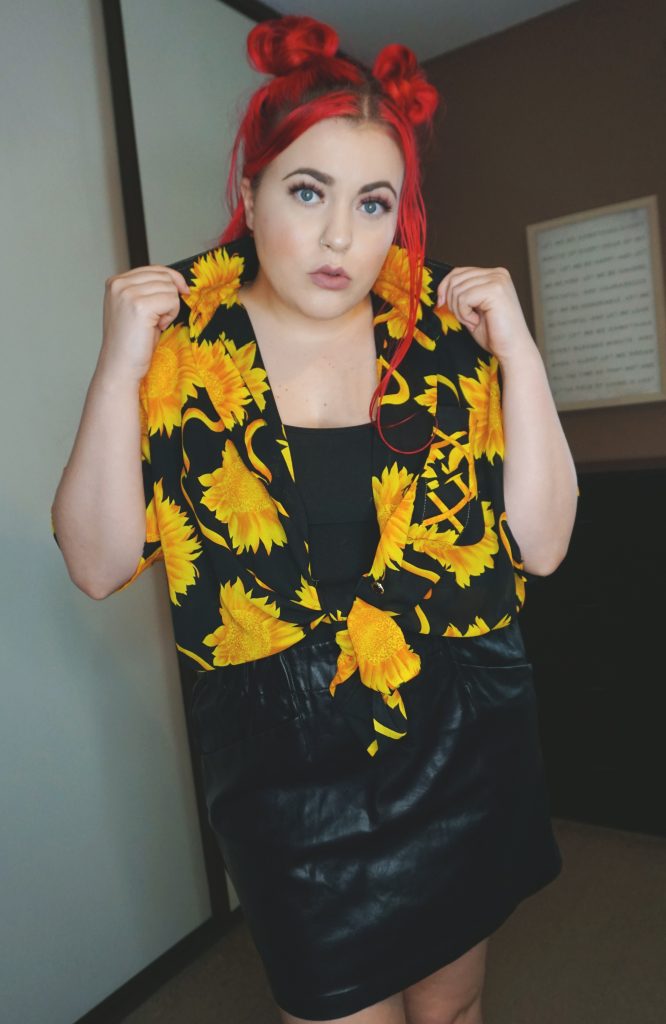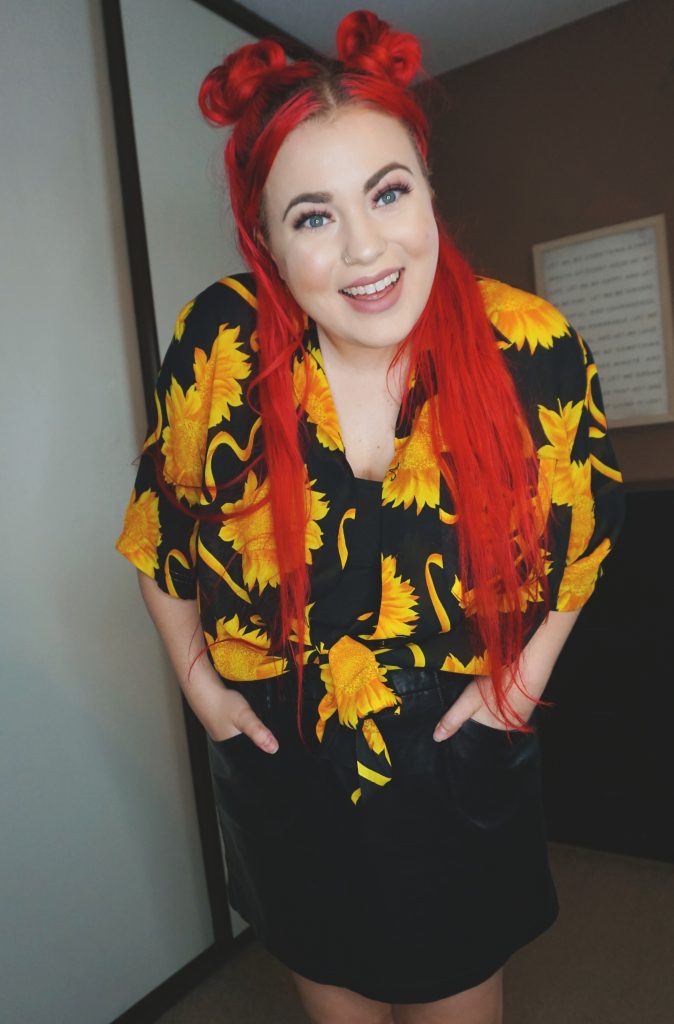 #11…
I saved the best for last! I'm pretty sure this was meant to be a pajama top, but not anymore. Most of you know that I was born and raised in SoCal so it was too perfect to ignore. ($3)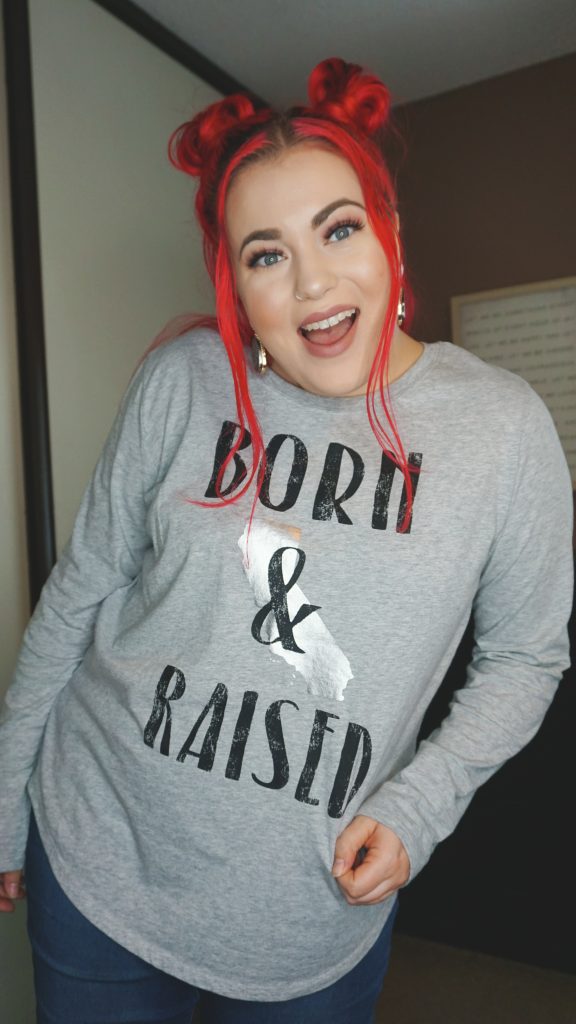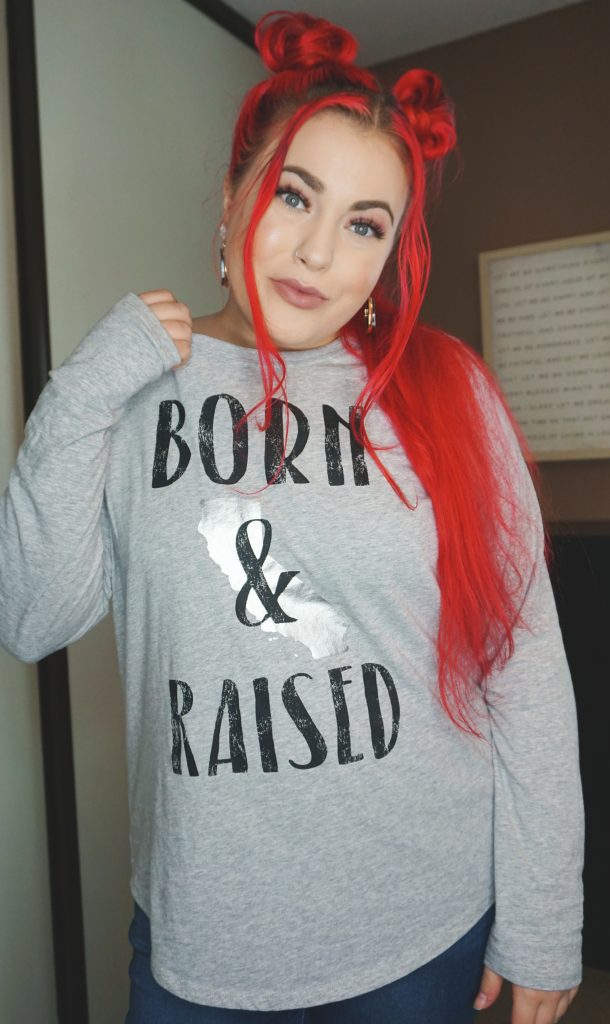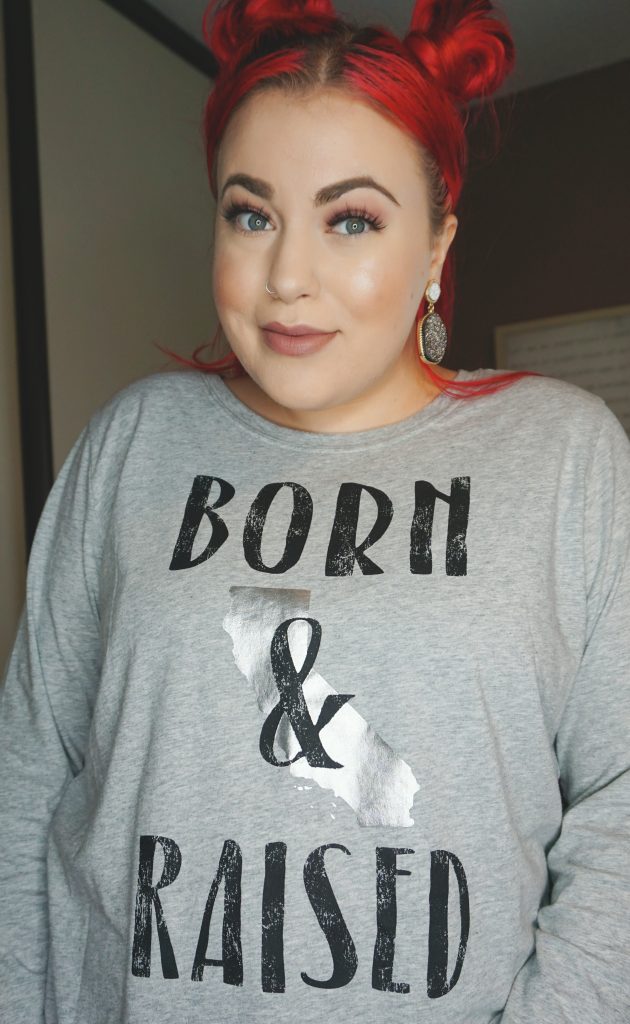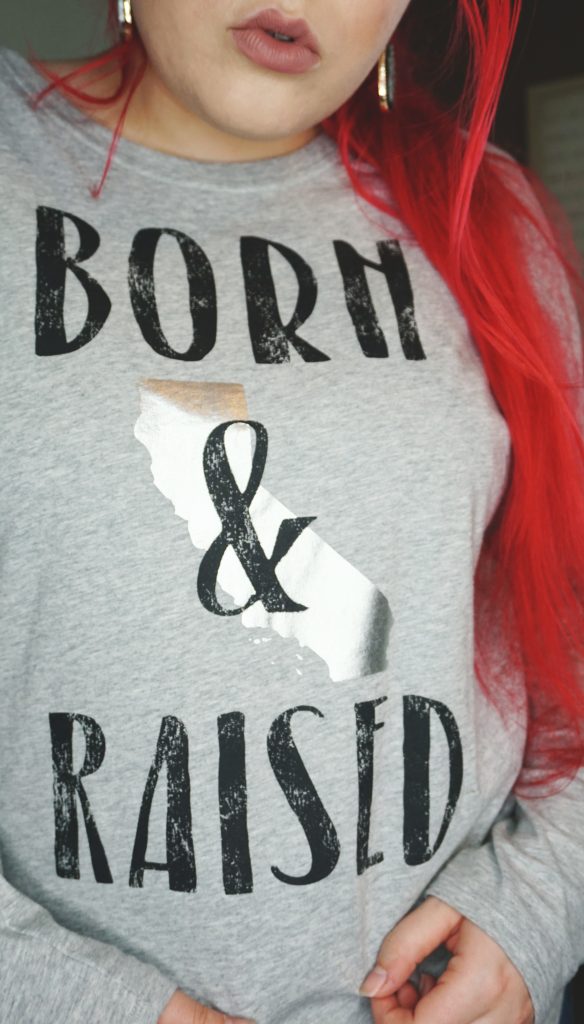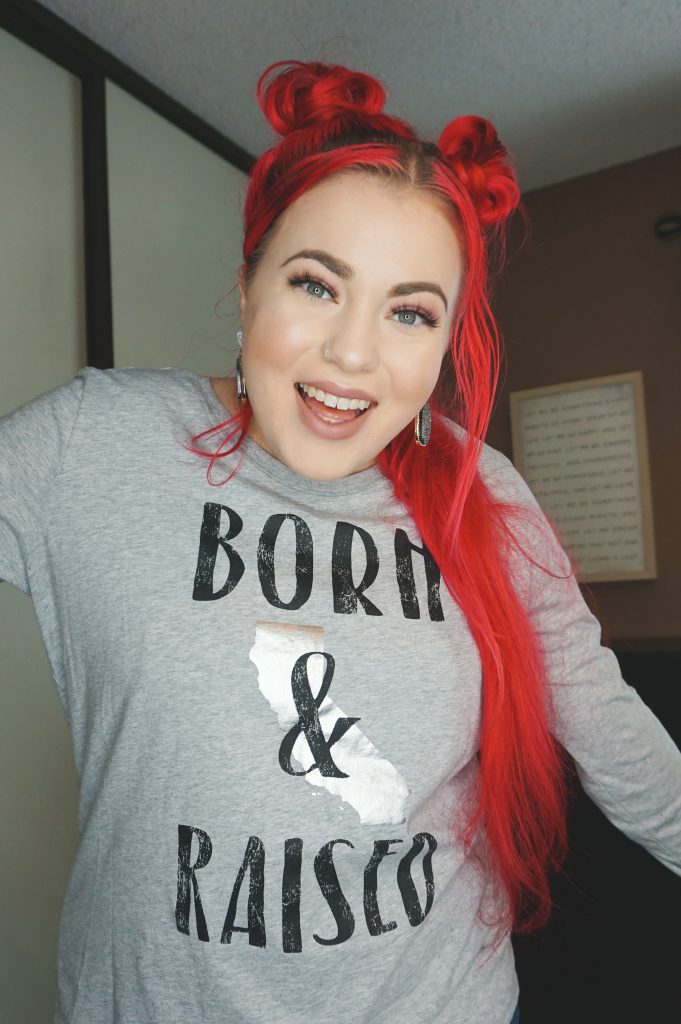 I paid a total of $38 for everything which is amazing considering I bought 11 pieces!
What was your favorite outfit?
I will do my absolute best to keep content flowing every week, but with the virus hindering my outdoor activity, it will get tough. Especially if we get quarantined. Just bear with me!
We WILL get through this tough time. I don't know when, but we will! If you're feeling lonely or discouraged, don't be afraid to shoot me a message. ♡
All my love,