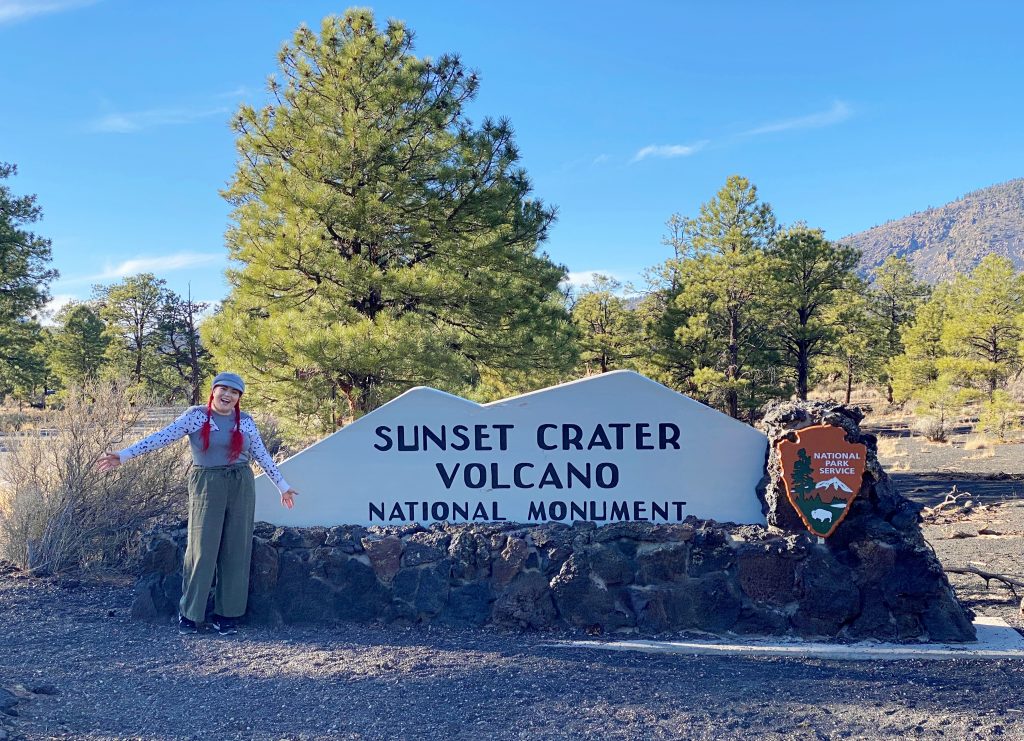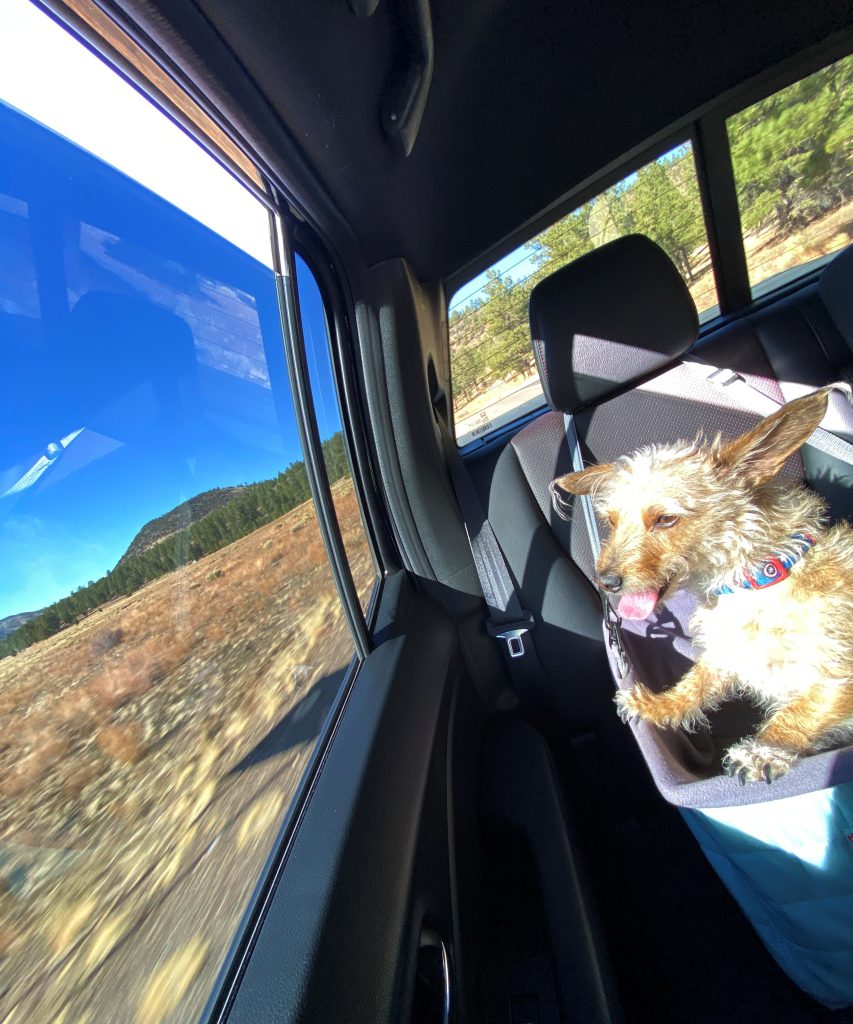 Welcome back to part two of our mini anniversary road trip!
The day after our visit to the Grand Canyon, we drove to Sunset Crater Volcano National Monument. Sadly, we were unable to hike most of the trails since Penelope was accompanying us, but we walked the paved routes where dogs are welcome. While what we saw was gorgeous, I have to be honest. It was a complete let down not being able to view the crater or explore more. If you want to visit this national monument, I recommend leaving your fluffy companion at home. We made the most of it though, and it turned out to be a fun couple of hours.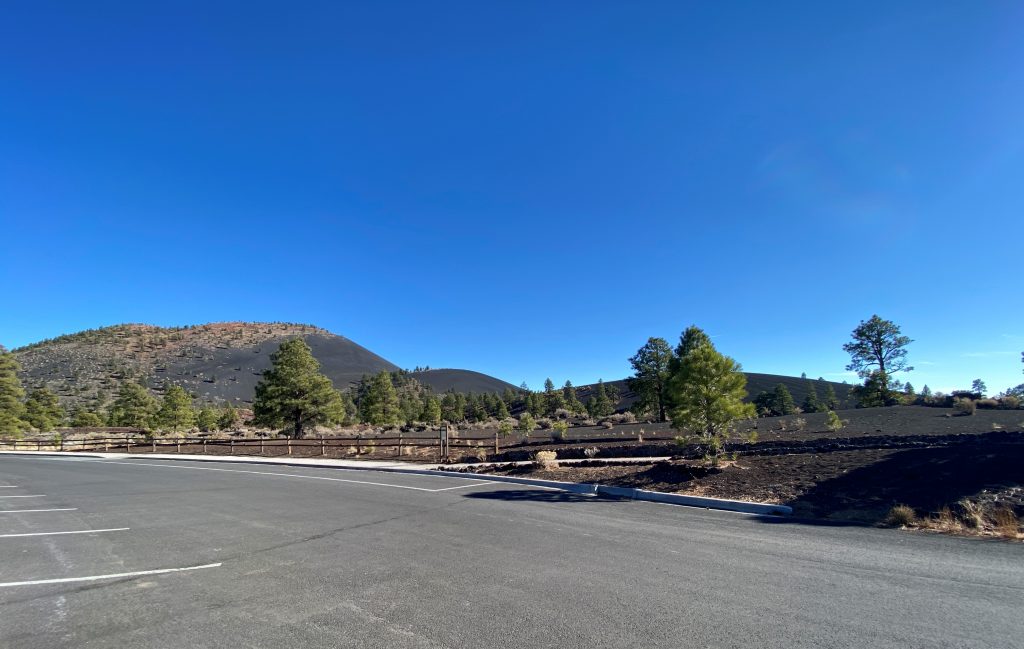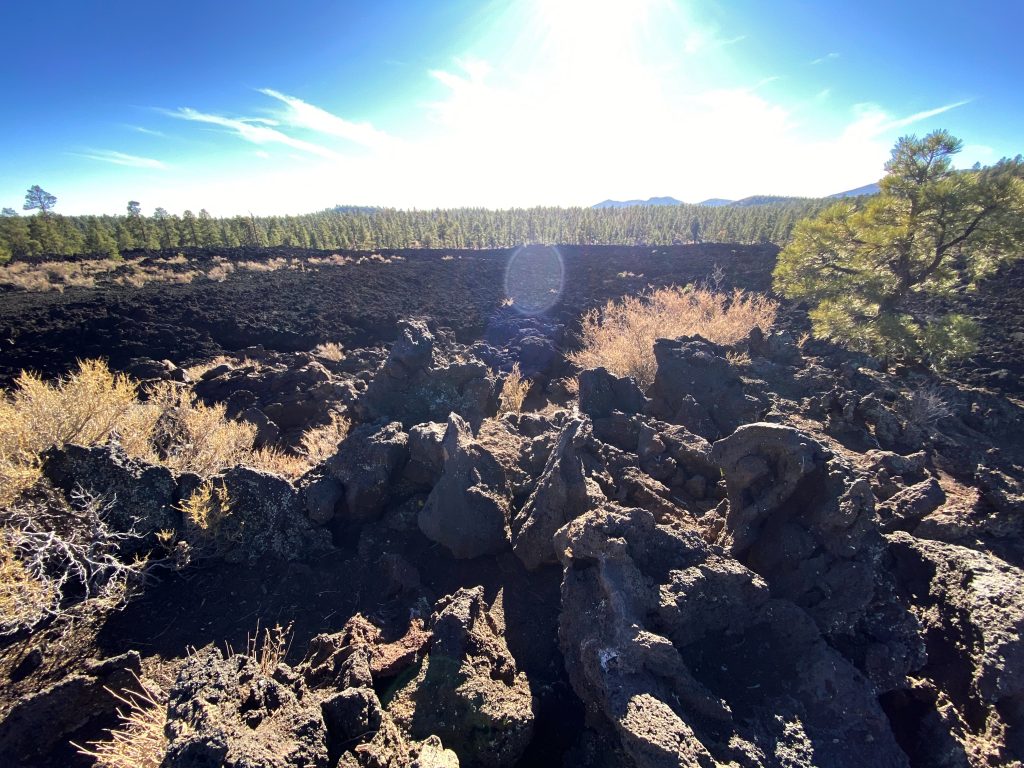 The lava rock makes you feel like you are on another world. It didn't feel like Arizona (or earth) at all.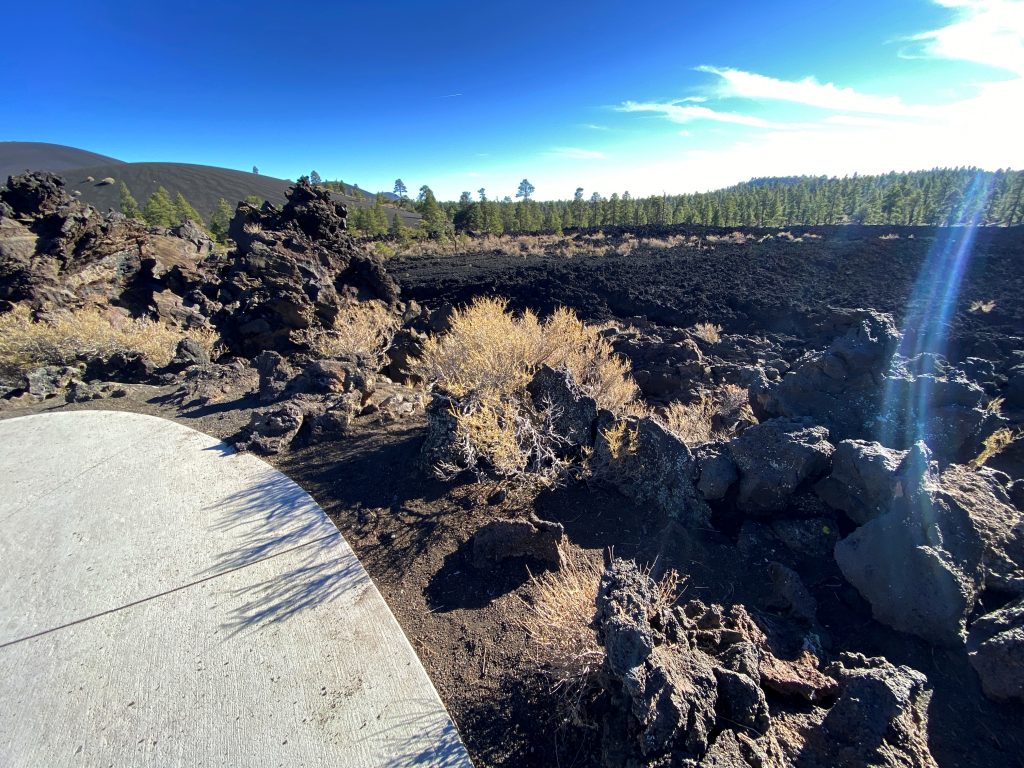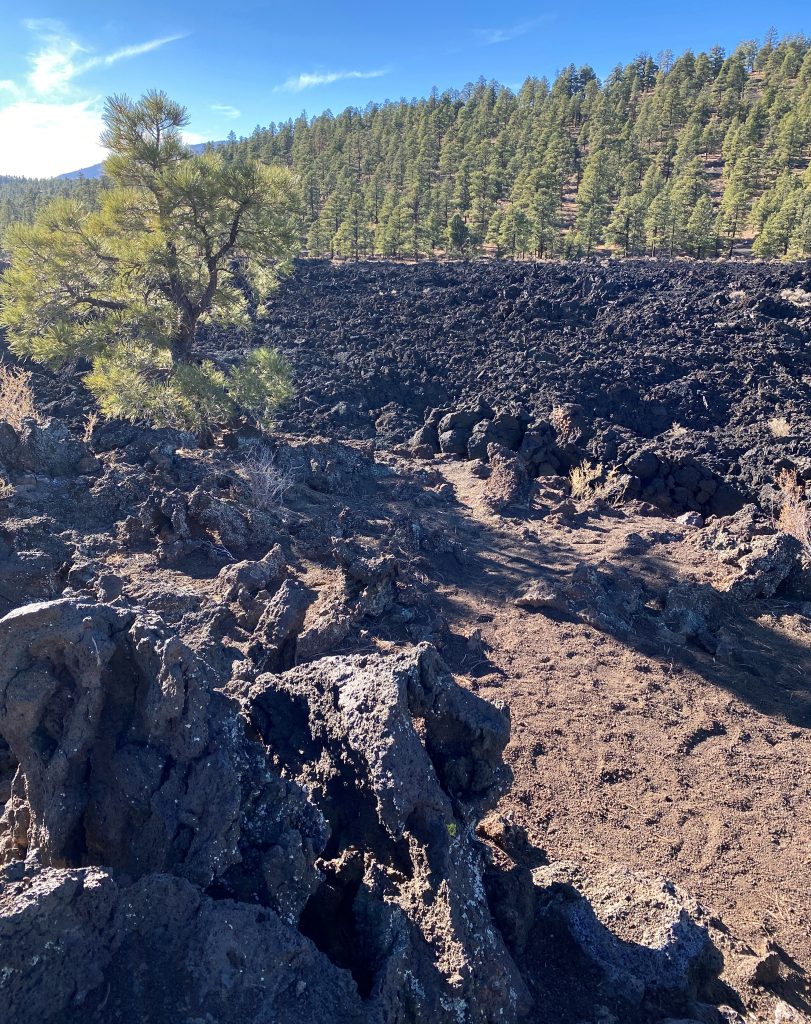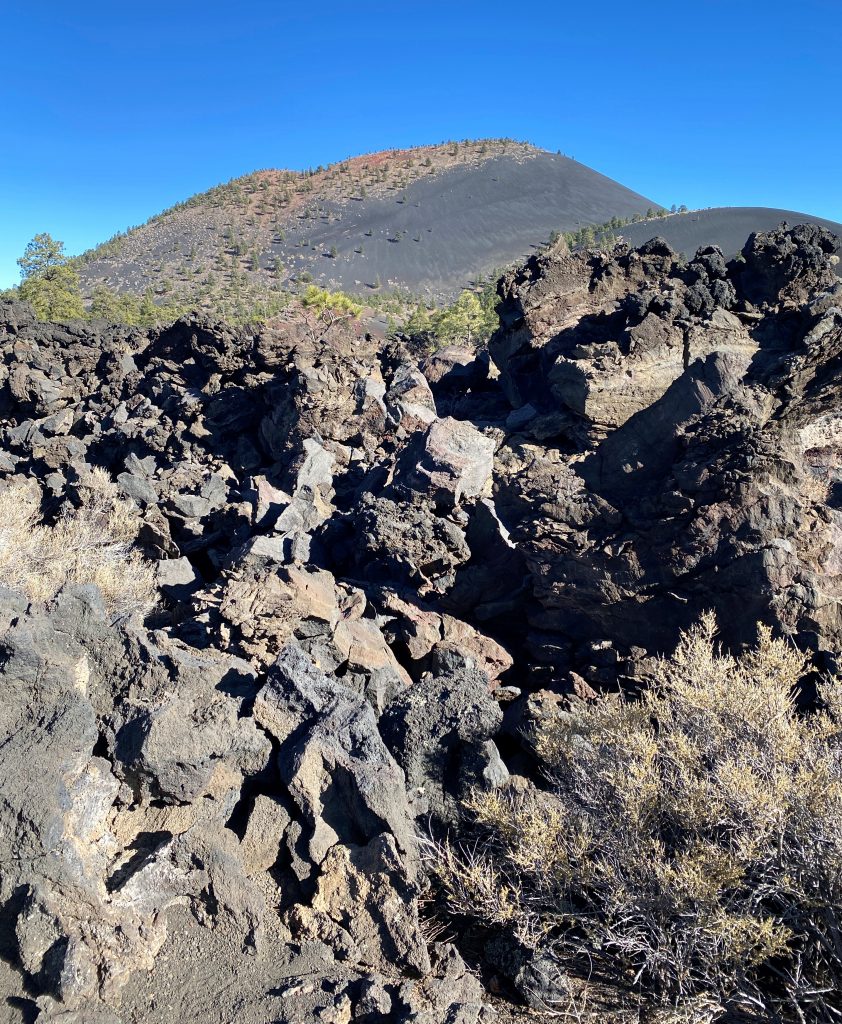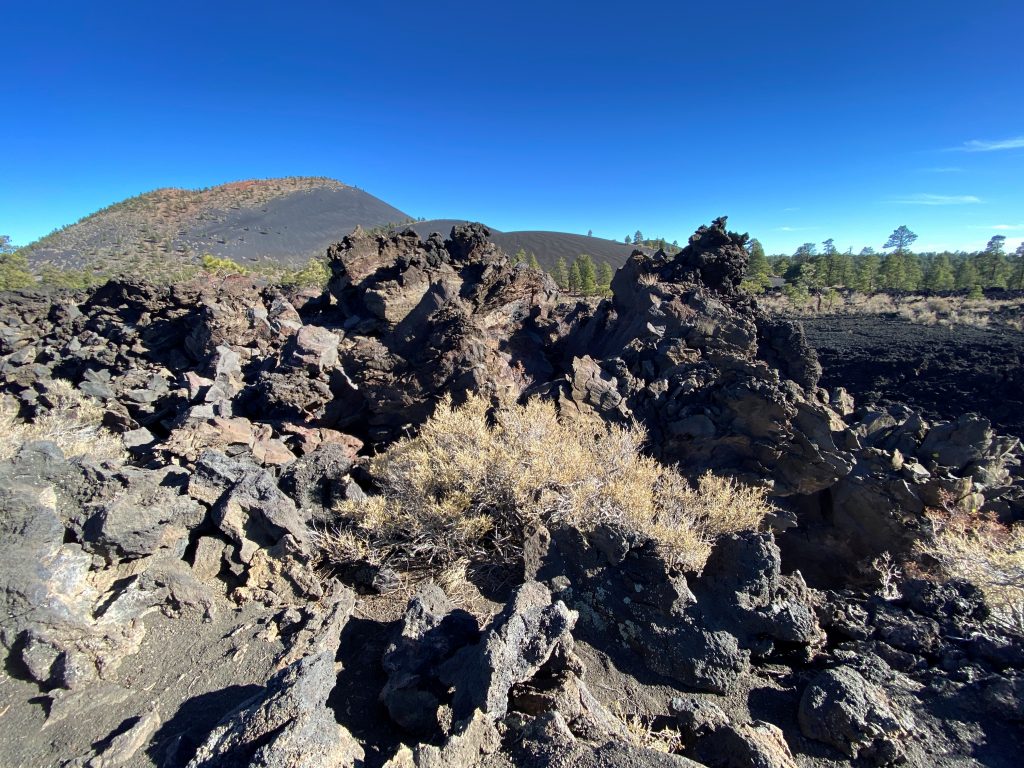 The Lenox Crater Trail is the one we were planning on hiking, but it will have to wait until our next visit.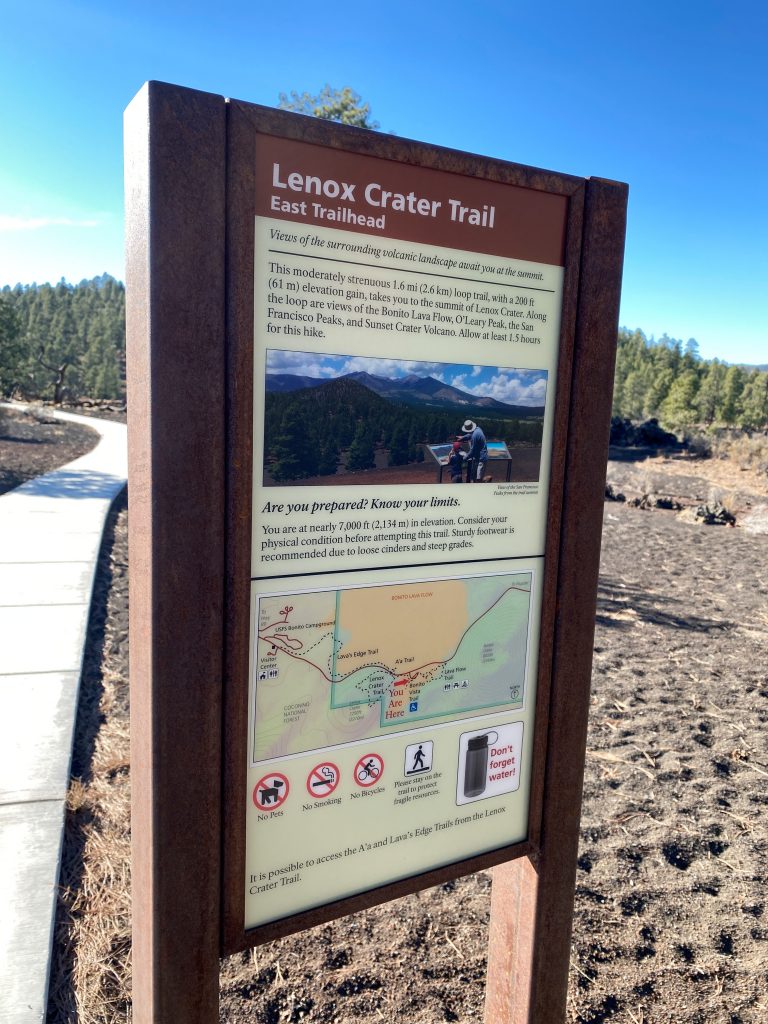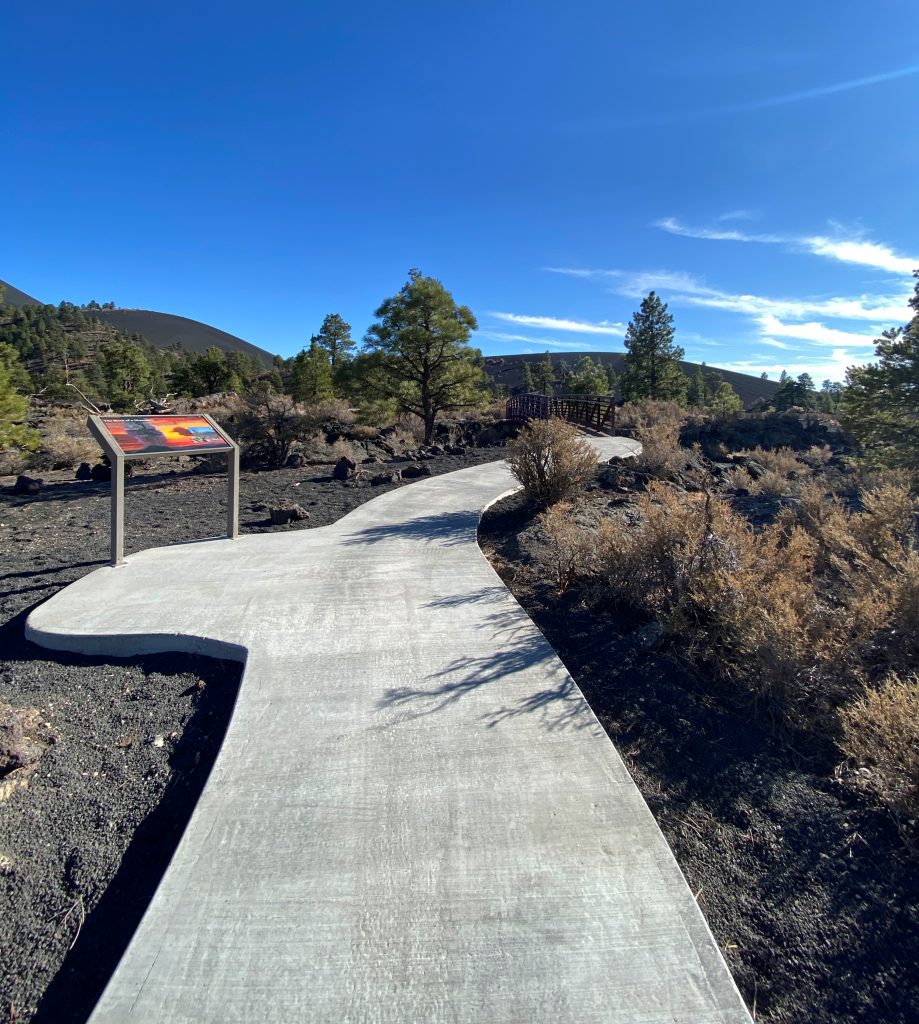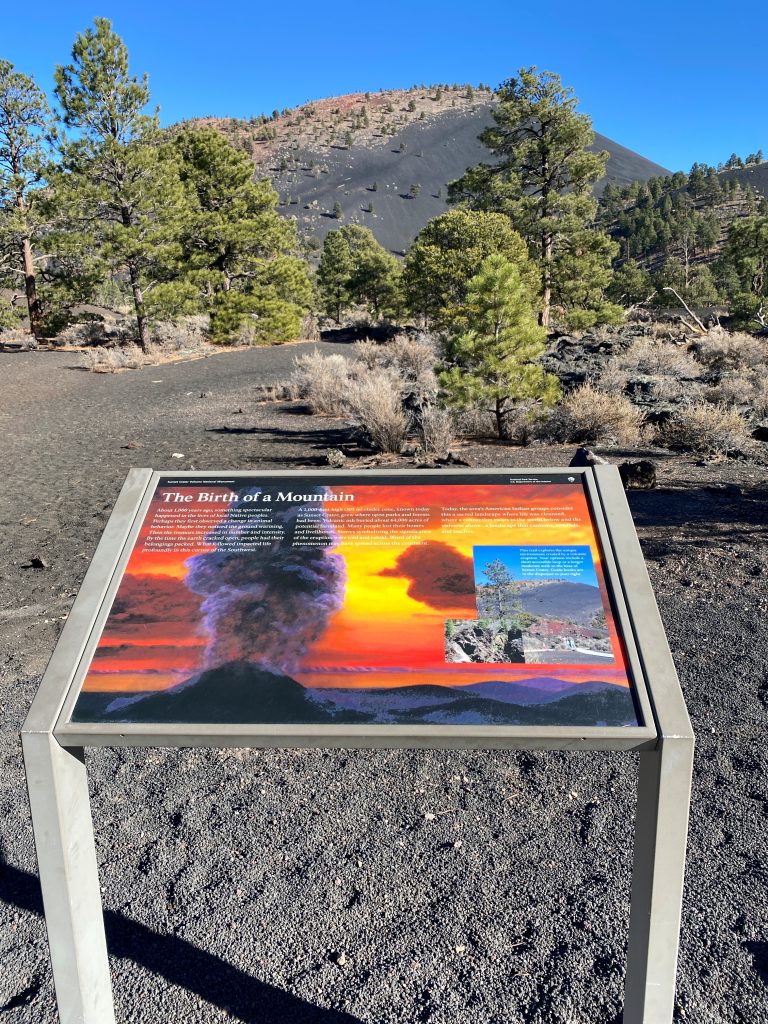 We may have missed out on hiking, but Penelope had a blast! That's all that matters, right? 😀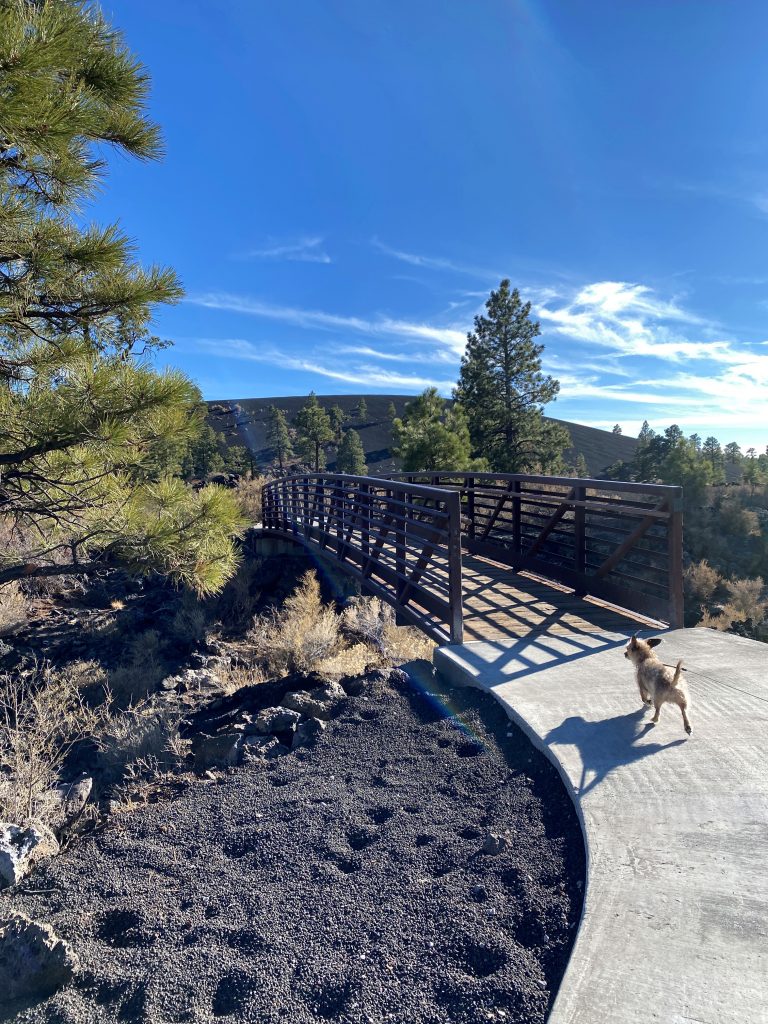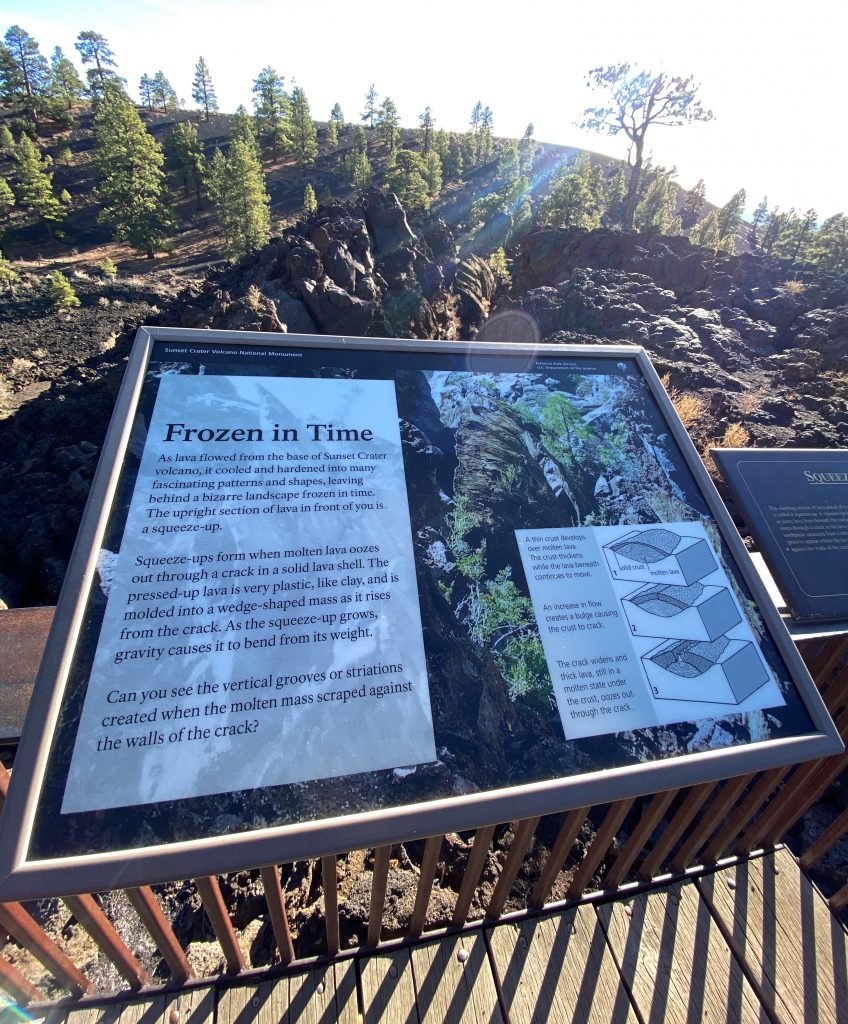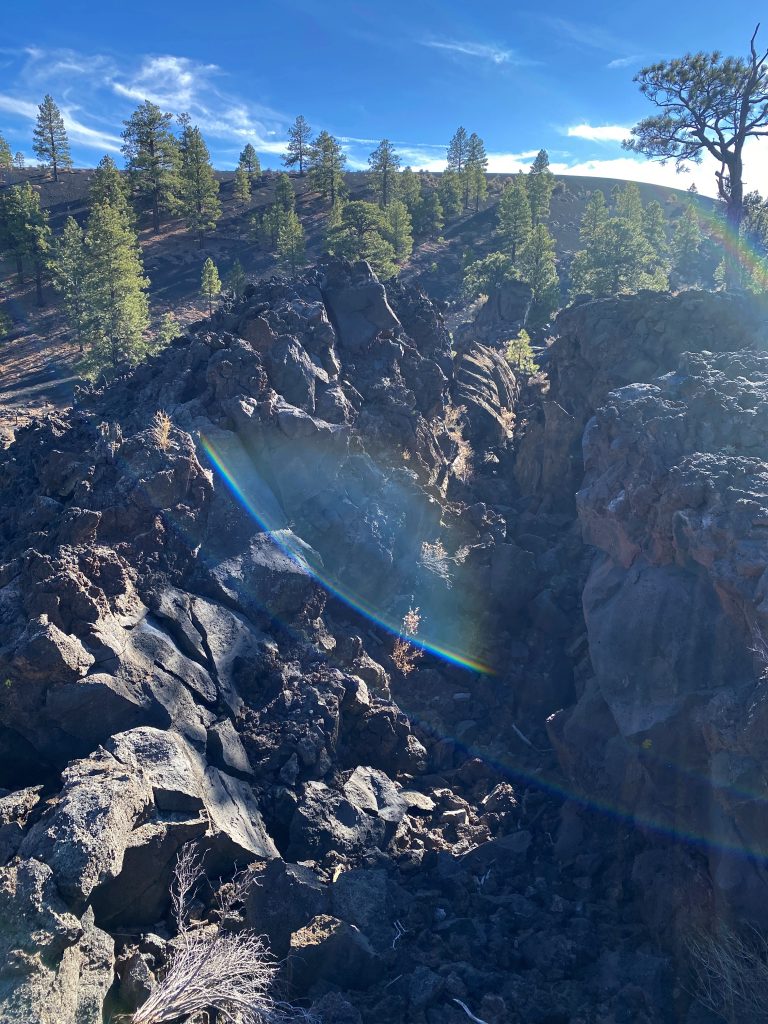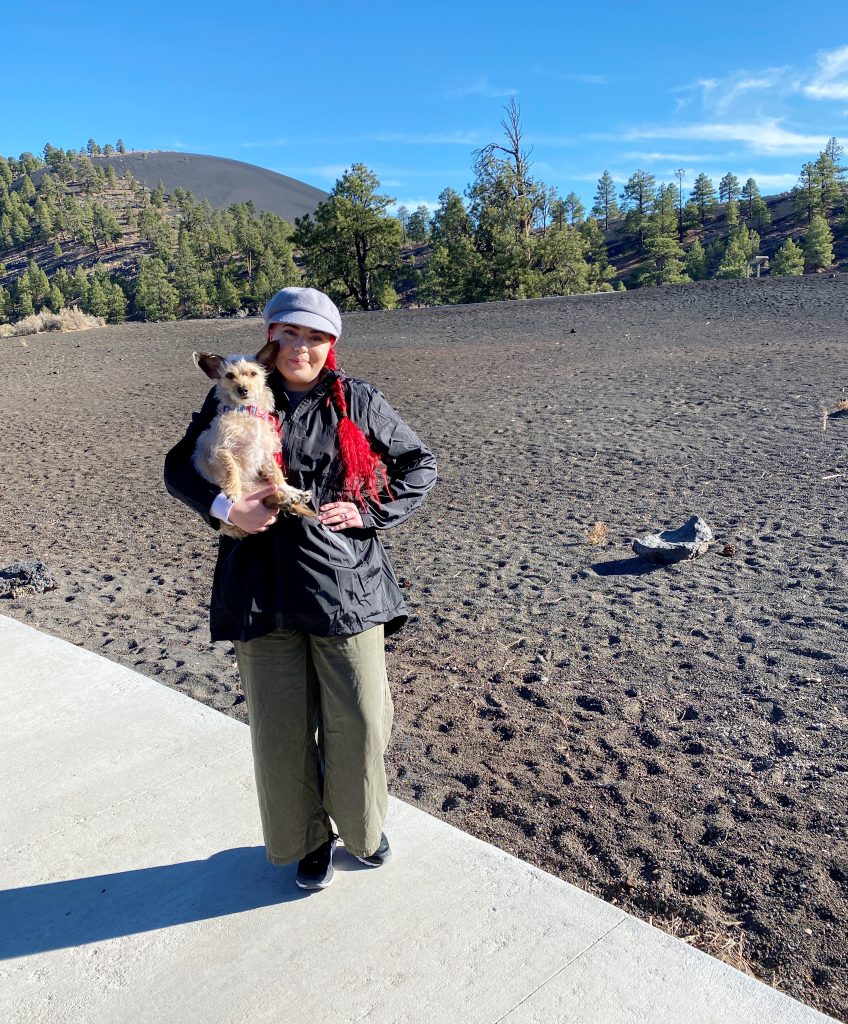 Hey look, the floor really is lava! 😛
Instead of driving back the way we came, we continued to follow the road towards the Wupatki National Monument. We eventually reconnected with the 89 freeway, and began our next venture to my favorite part of the whole trip: Aspen Corner. I linked to Gabby, a fellow blogger's site, if you are looking for more information about the hiking trails in this area.
Aspen Corner rests in the San Fransisco Peaks and offers many hiking opportunities. It is one of the most photographed locations in Flagstaff, but since the trees had already shed their golden, autumn leaves, we were the only ones present. Not to mention, it was COLD. I was in three layers and a heavy winter jacket, and I was still shivering.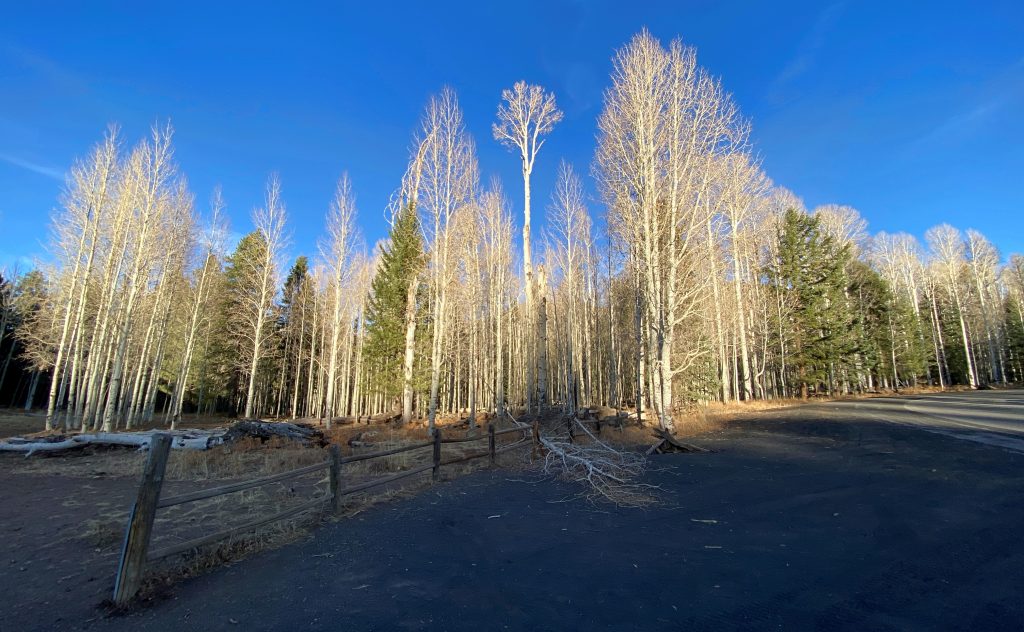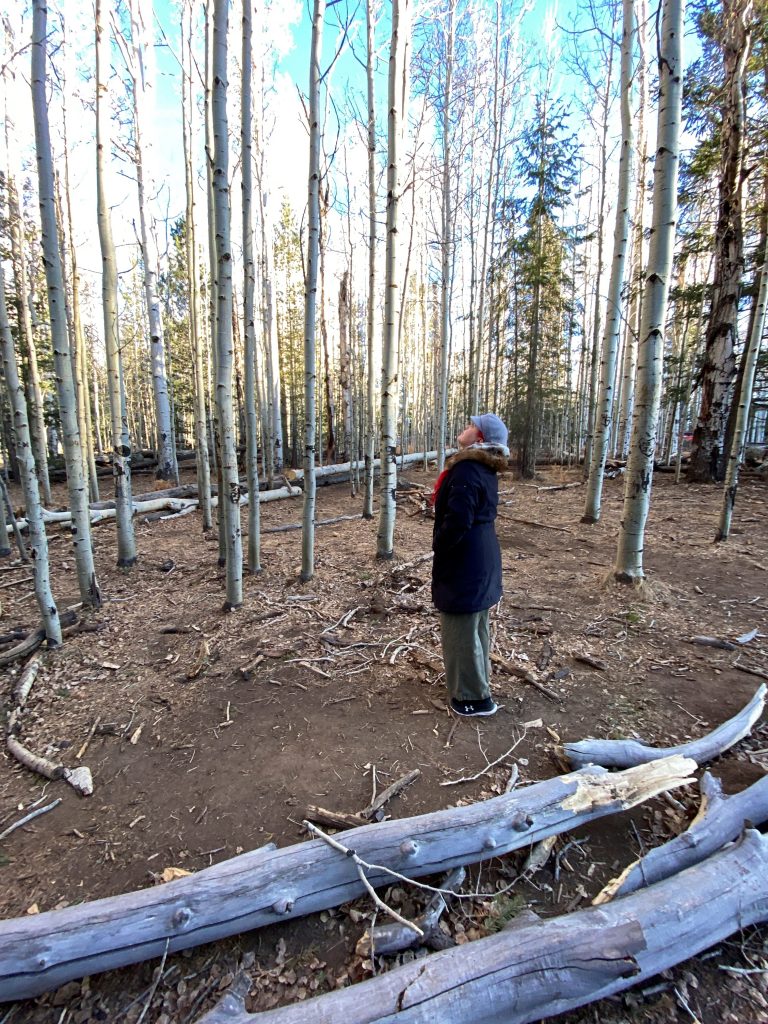 "A tree has roots in the soil yet reaches to the sky. It tells us that in order to aspire, we need to be grounded and that no matter how high we go, it is from our roots that we draw sustenance."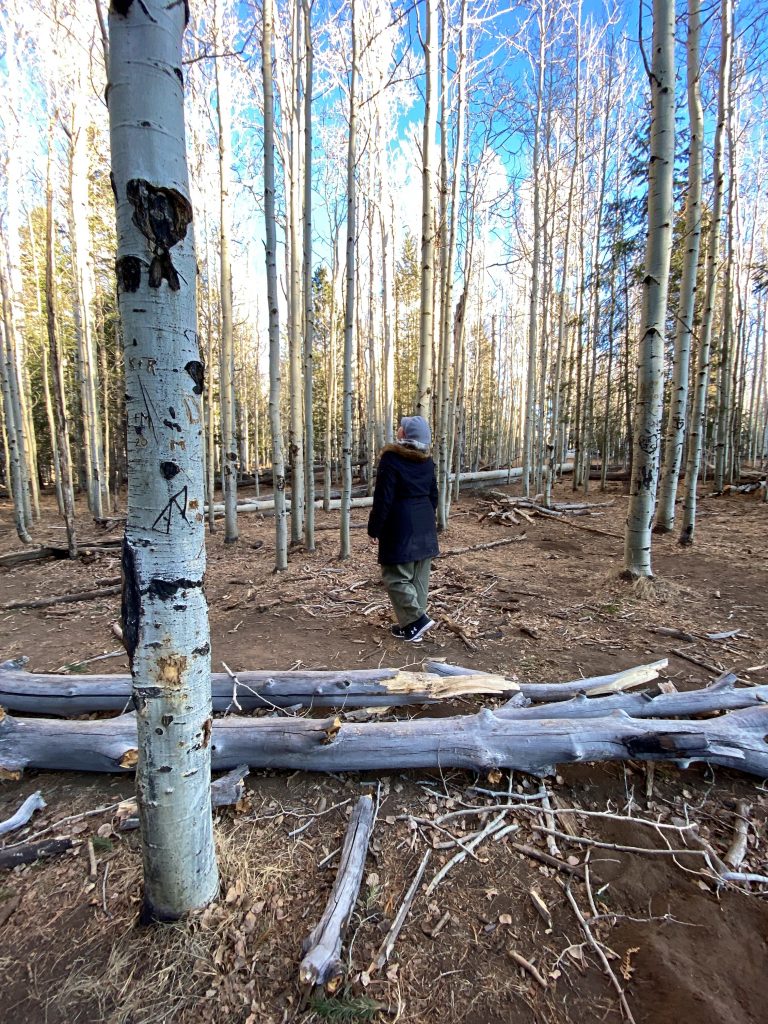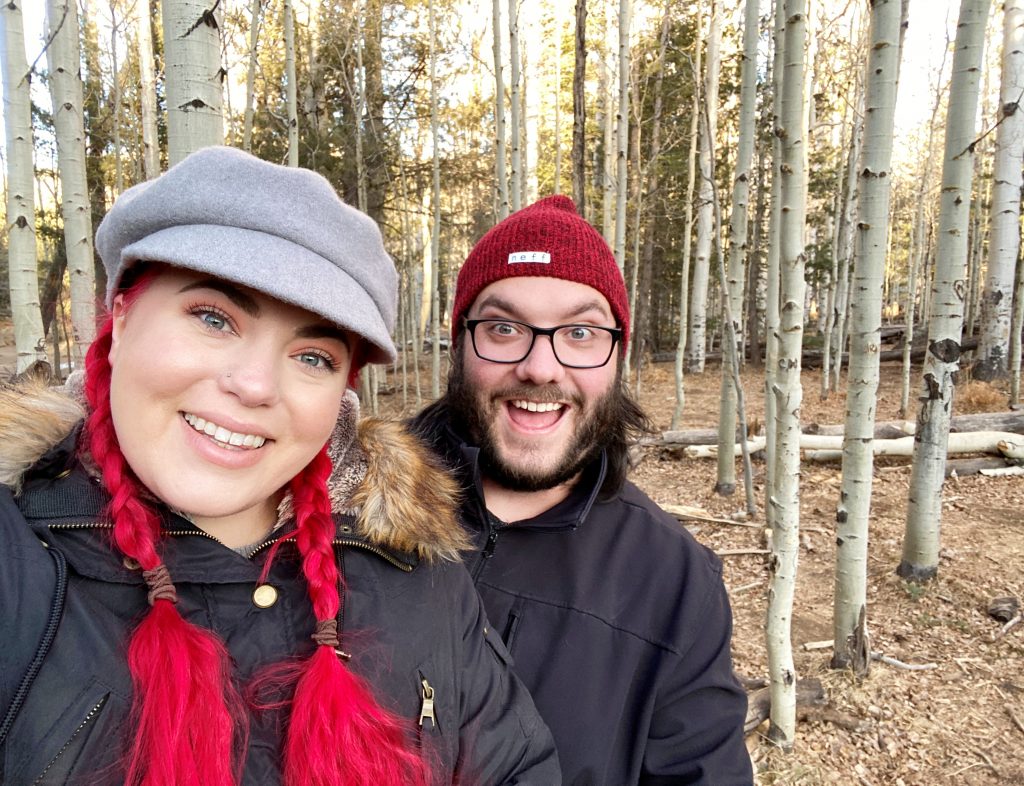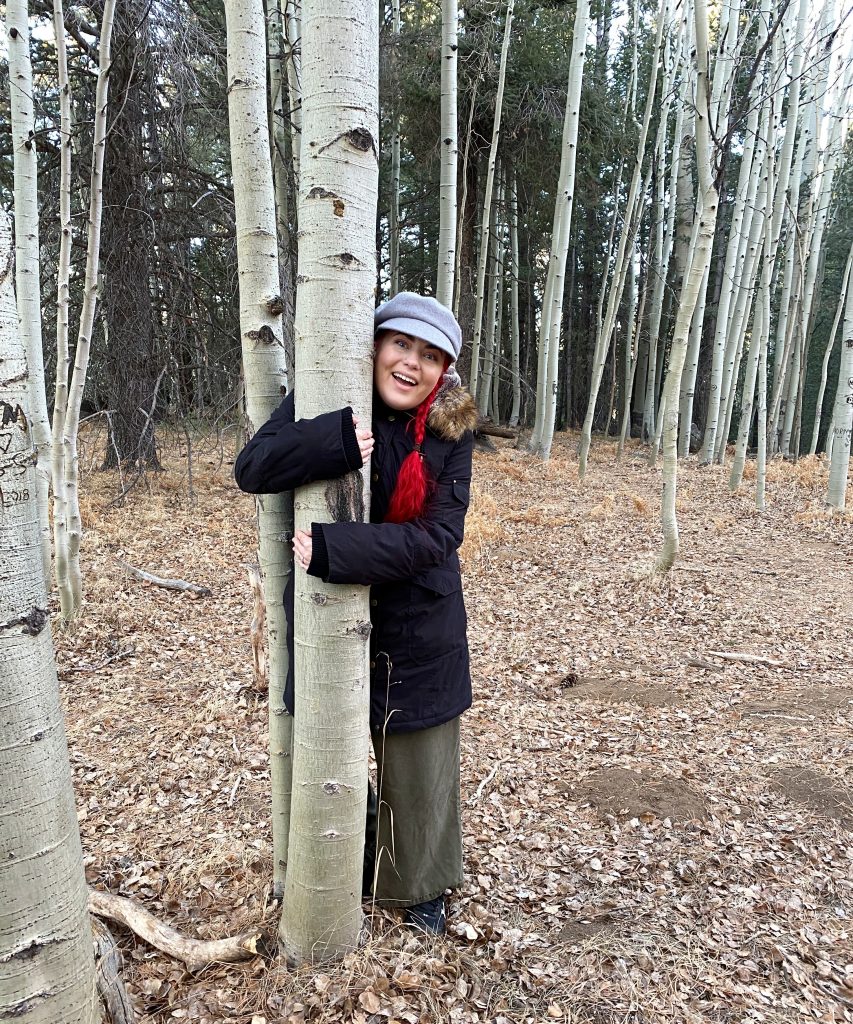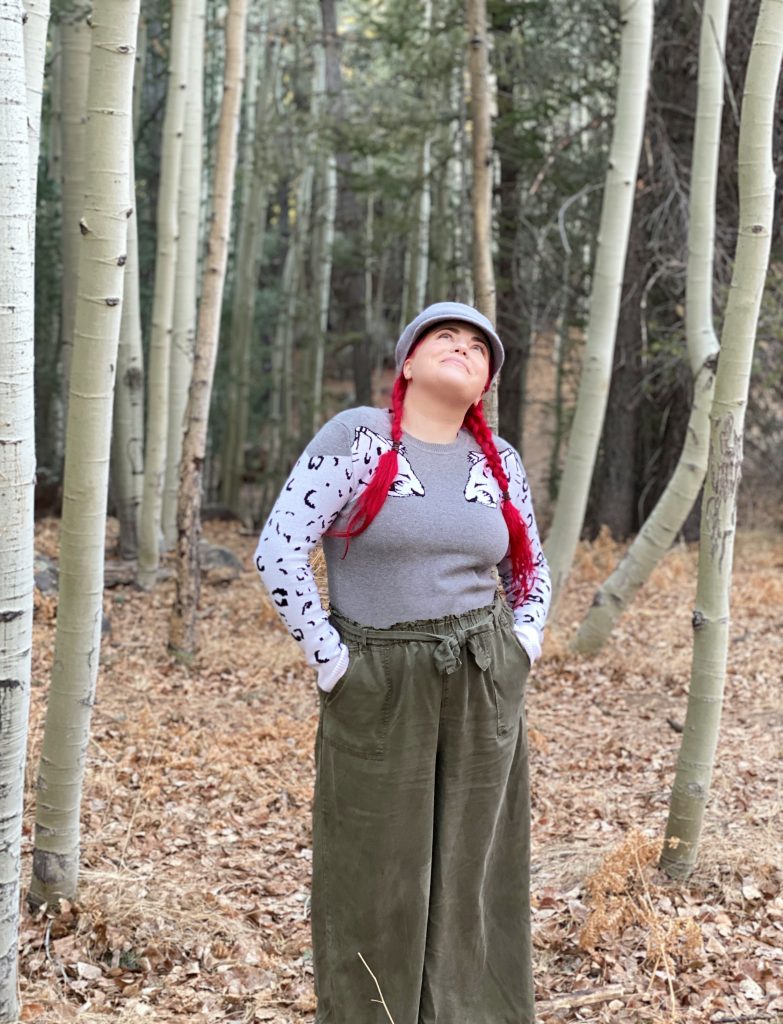 Even if the trees are bald, it is worth a stop. Parking is free. Pets are welcome, and it is like walking in an enchanted forest.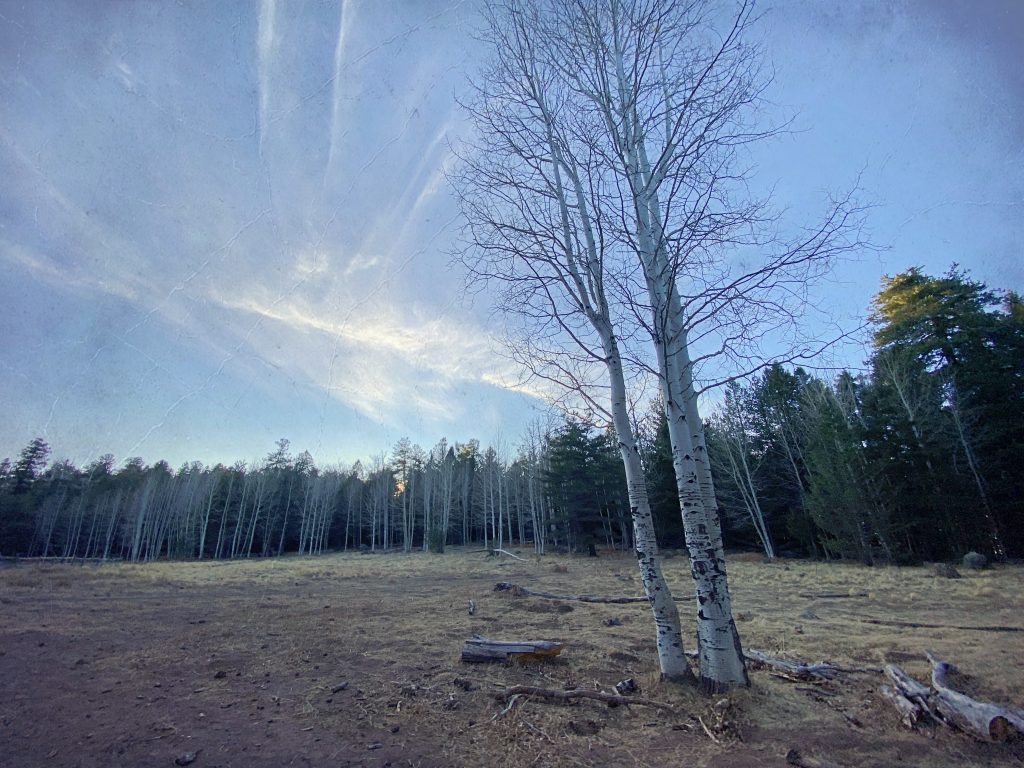 The next day, we quickly stopped by a few Flagstaff attractions before heading home. Even though we never step foot inside, it was fun to see the Hotel Monte Vista. Besides being a popular spot for many celebrities like Anthony Hopkins and John Wayne, it is said to be haunted by ghosts. Who knows if that is true, but it adds to the hotel's rustic, creepy aura.
I forgot to snap a photo, but we also picked up a couple bottles from Drinking Horn Meadery. Their staff was so sweet and knowledgeable and I highly recommend checking them out if you are in the area!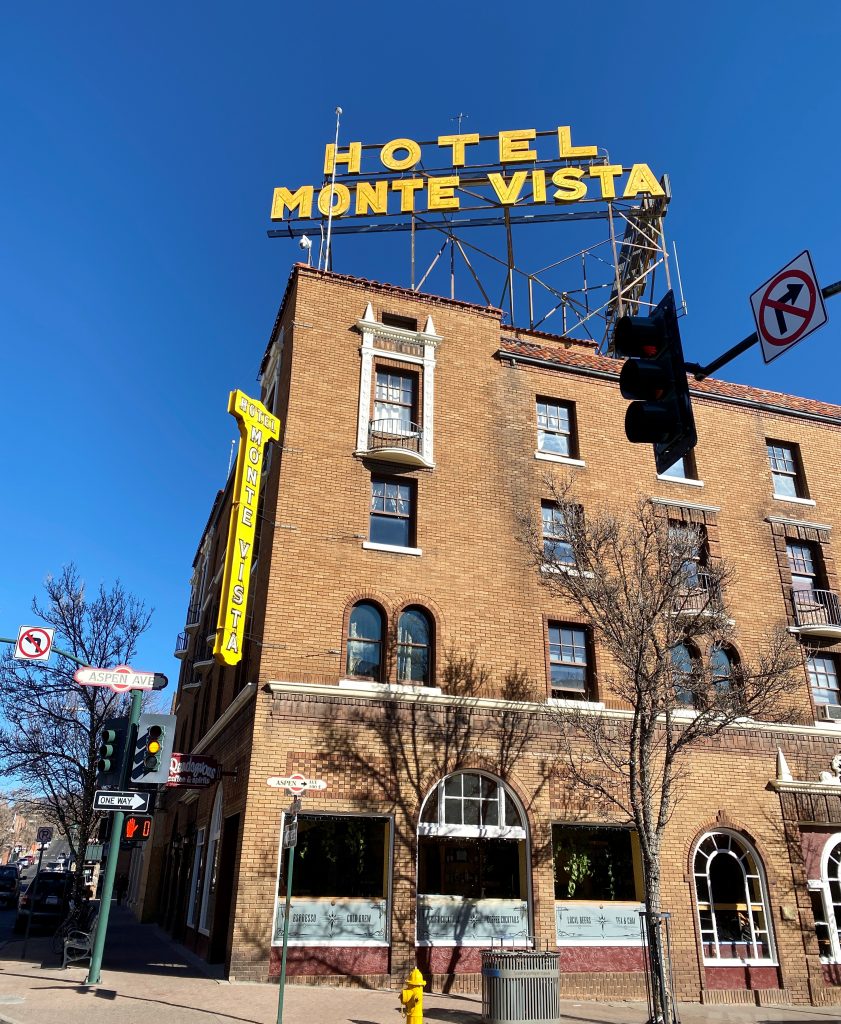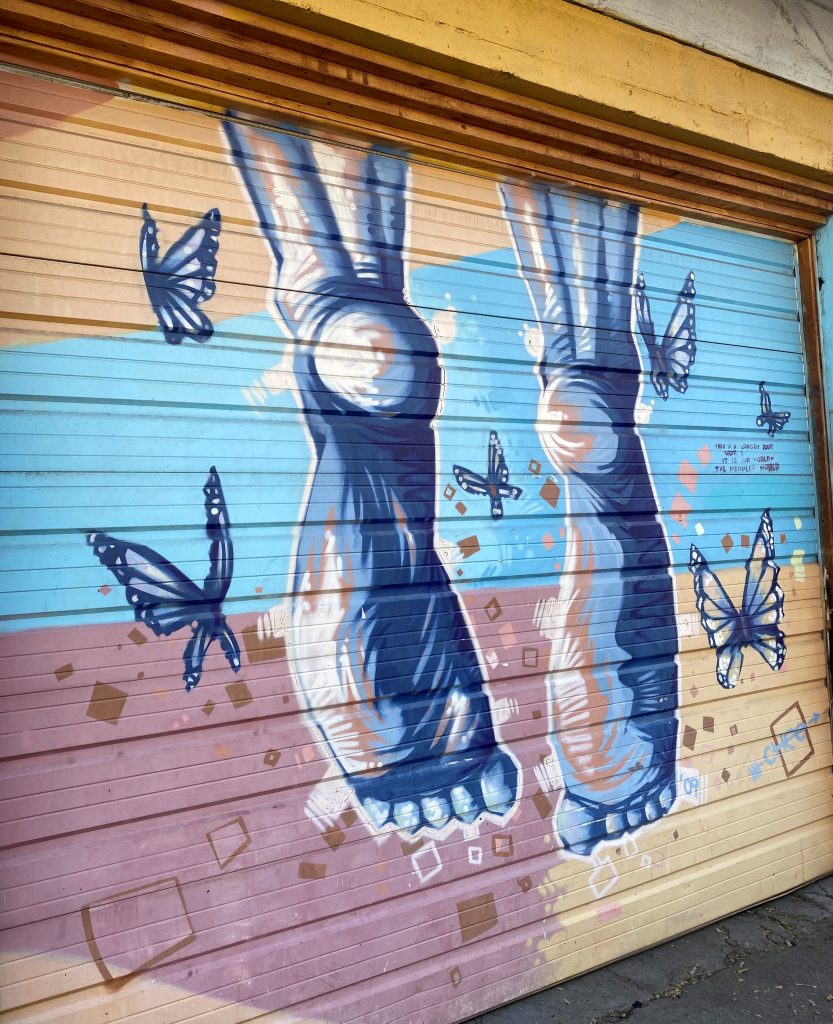 Thus concludes our anniversary adventure!
Do you enjoy road trips? Have you ever been to Flagstaff, Arizona?
All my love,