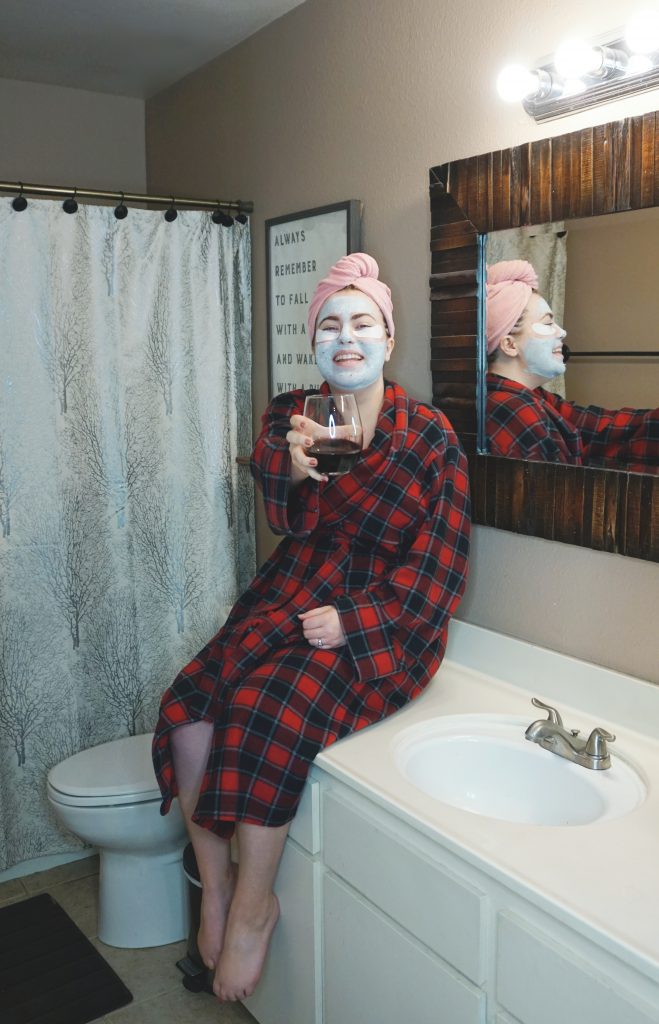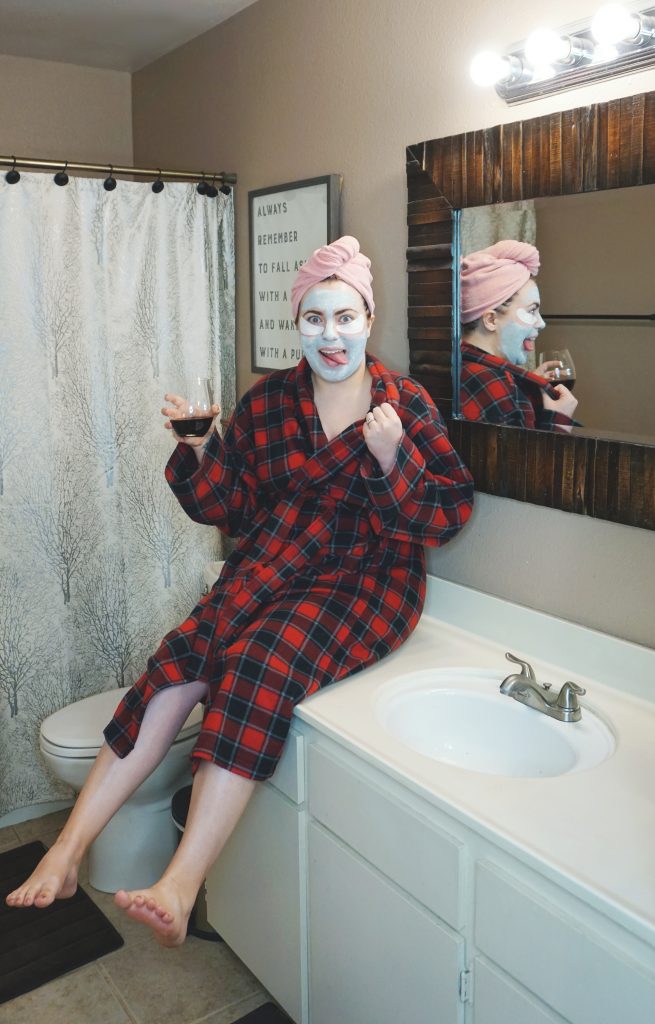 I know, I know, I know. You've never seen me look THIS good before.
At home spa nights have always been a huge stress reliever for me, and while I don't do them as much as I probably should, they're a big part of my life. I believe it's crucial to take time to recharge our bodies in order for us to continue reaching our full potential. Everyone's version might look a little different, but the focus remains the same: self care.
There's nothing better than taking a long, hot shower, using your favorite beauty products, applying a face mask, pouring a drink and relaxing in a bathtub full of epsom salts/bubbles. I'm always amazed how just a few simple steps can make you feel like a queen.
If you would like a more in depth review of products I use during my spa nights, let me know! But for now, here are a few that I chose for this particular night…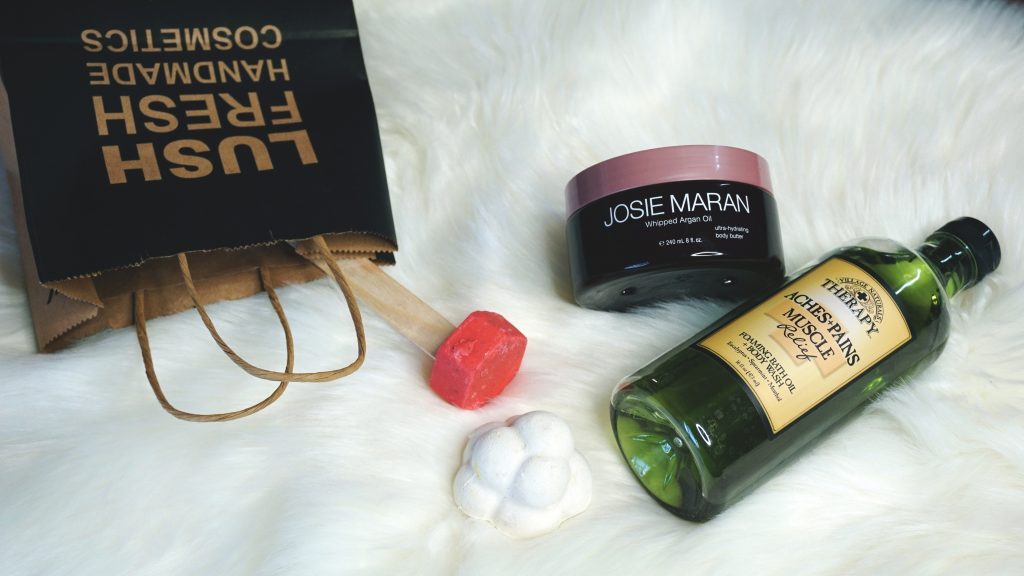 It was my first time using the new Lush Sleepy Shower Bomb and I REALLY enjoyed it. It's not something I need to use consistently, but it would be a nice treat every once in a while. Shower bombs are perfect for people without a bathtub who want a similar experience. No one should be left out! I also grabbed their Hot Oil Treatment in New. I was drawn to this one because it had clove and cinnamon in it. I LOVE clove, and I knew that the cinnamon would give that warming, tingling sensation that I love. My hair smelled INCREDIBLE afterwards, and it had more volume and shine. I will definitely be purchasing more in the near future!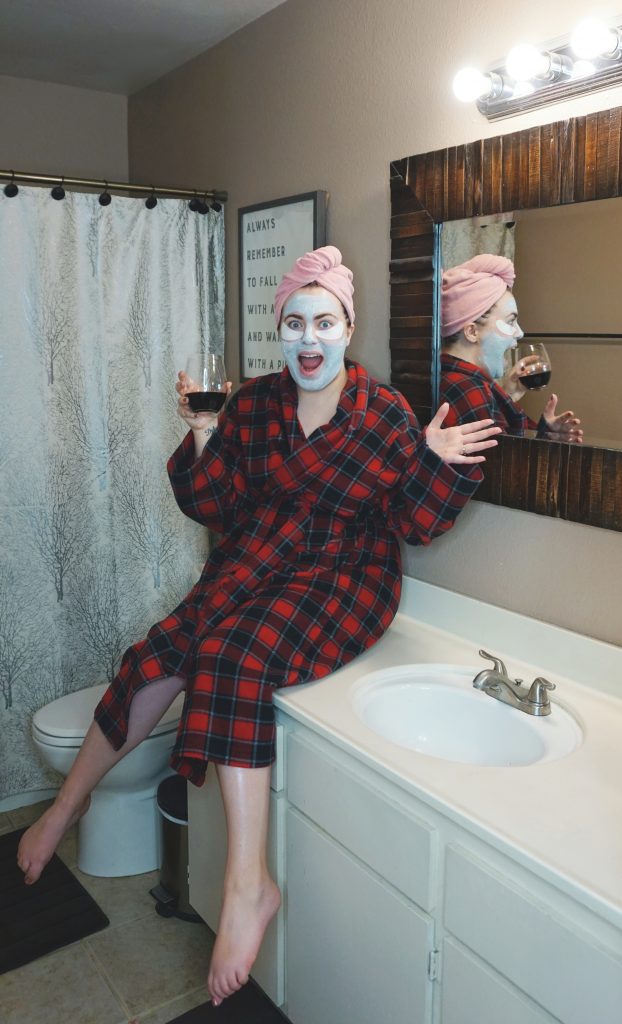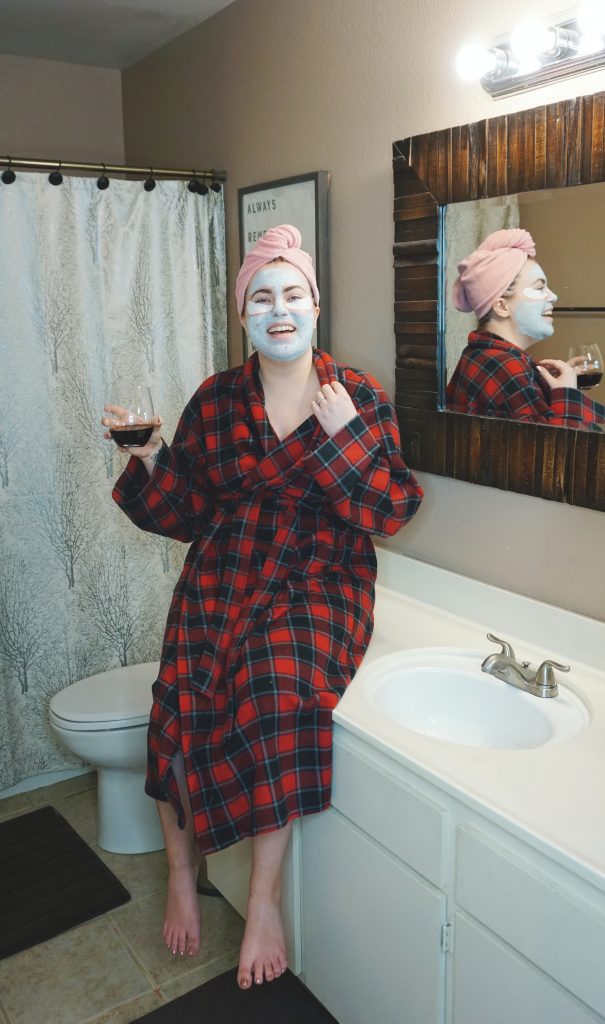 If you haven't spoiled yourself in a while, I encourage you to grab a glass of wine, tea or a cocktail (we don't judge here), and have an at home spa night. You can even get your significant other involved or invite a couple friends to join you!
What are some of your favorite spa night products? 🙂
All my love,