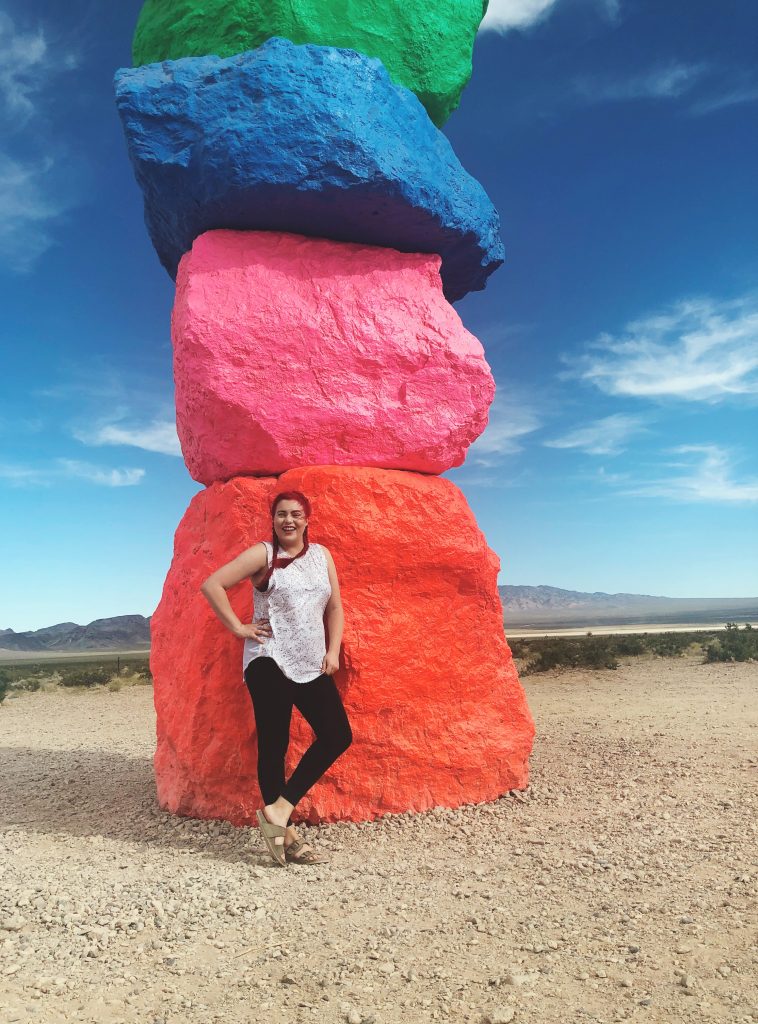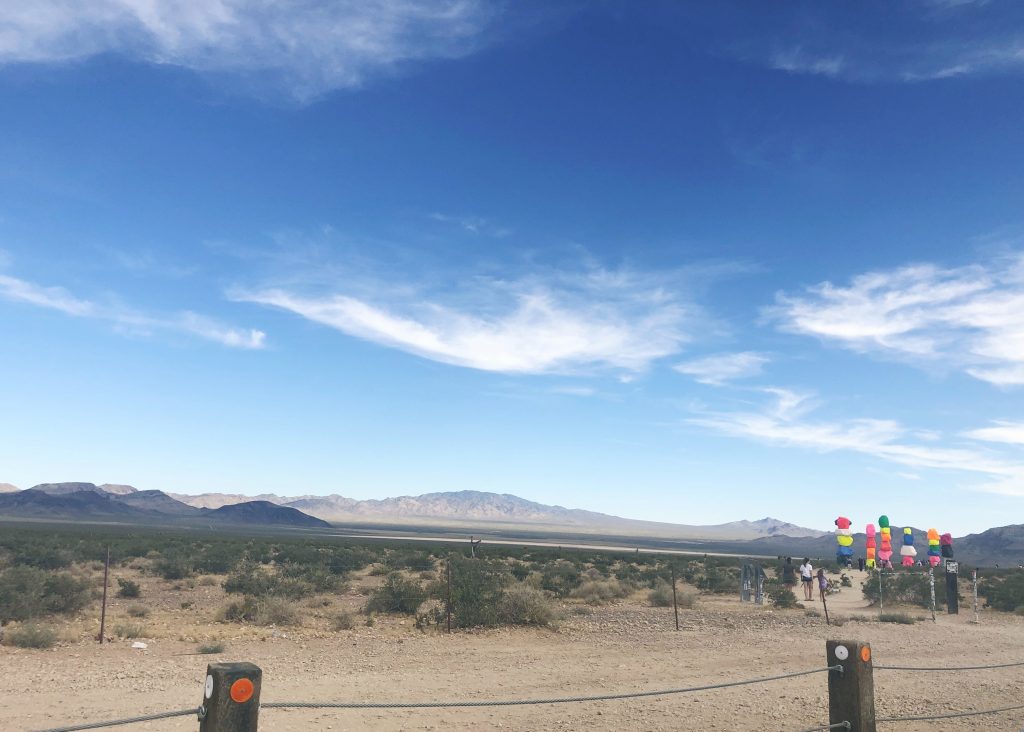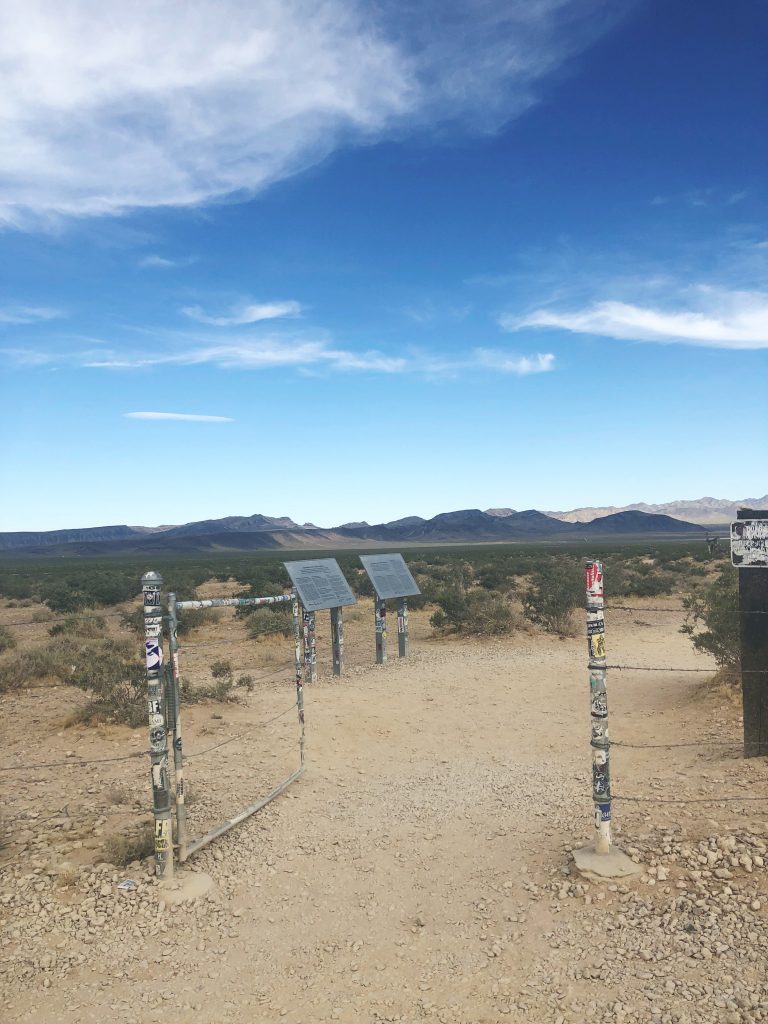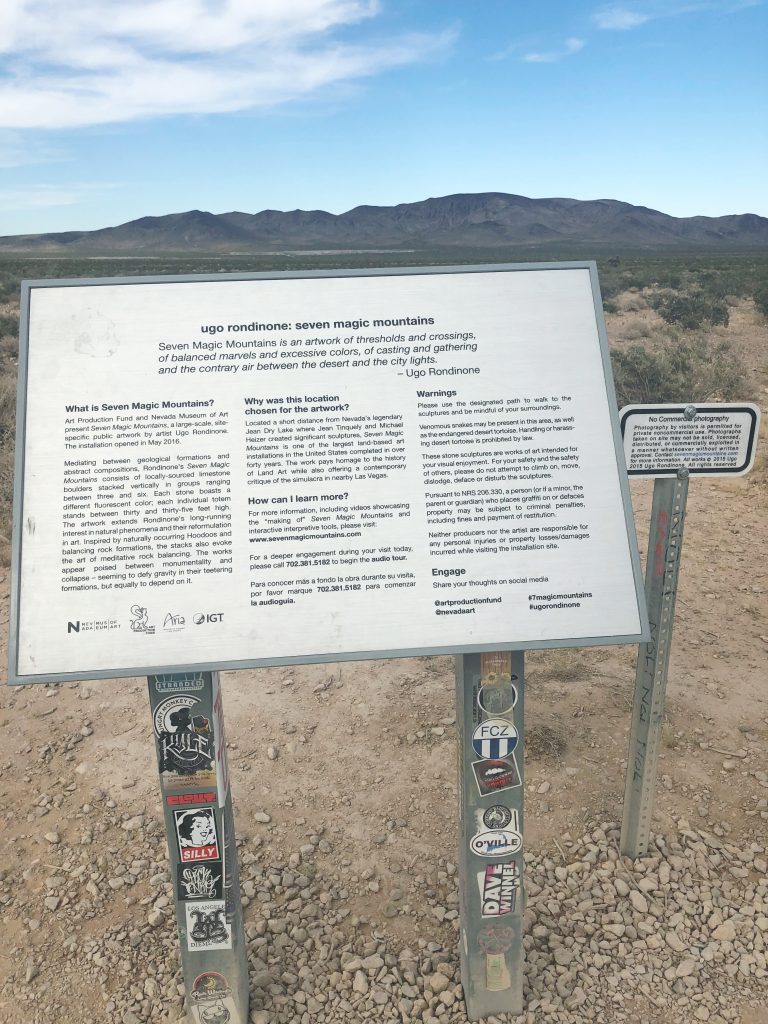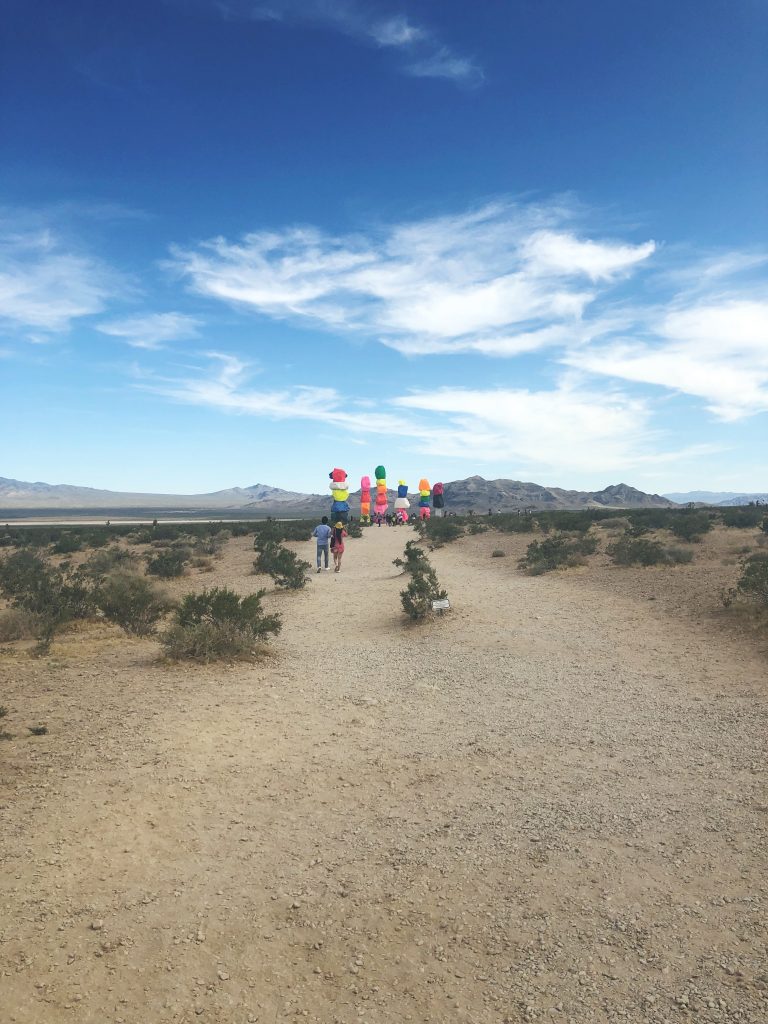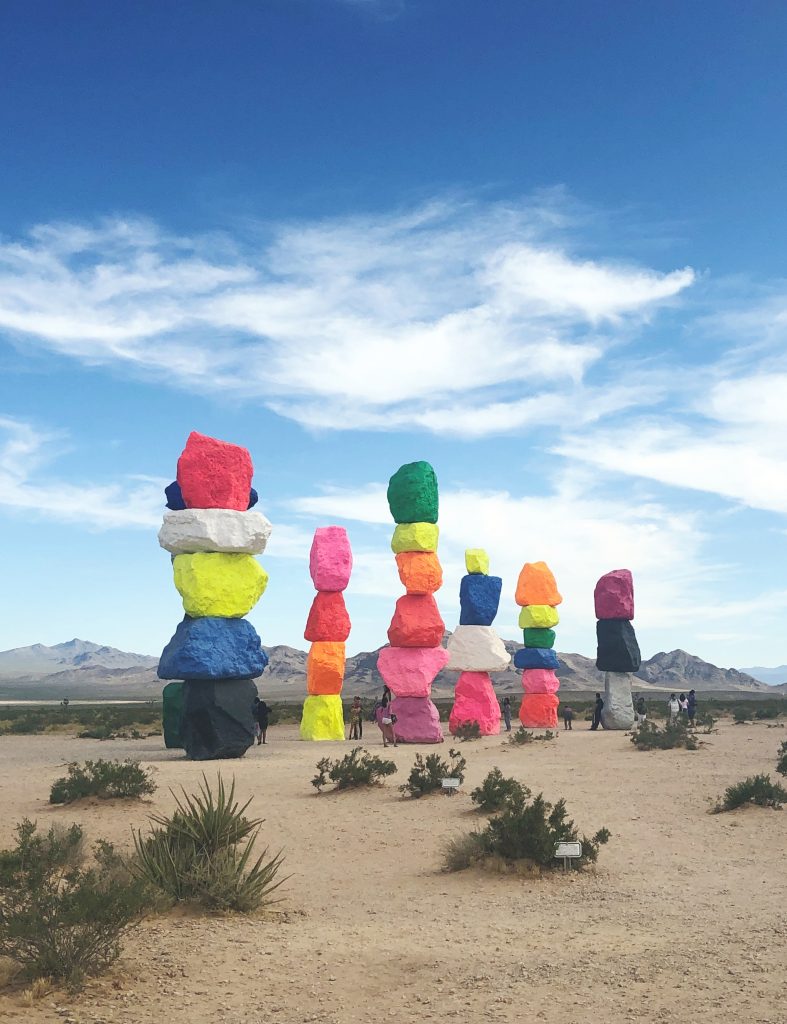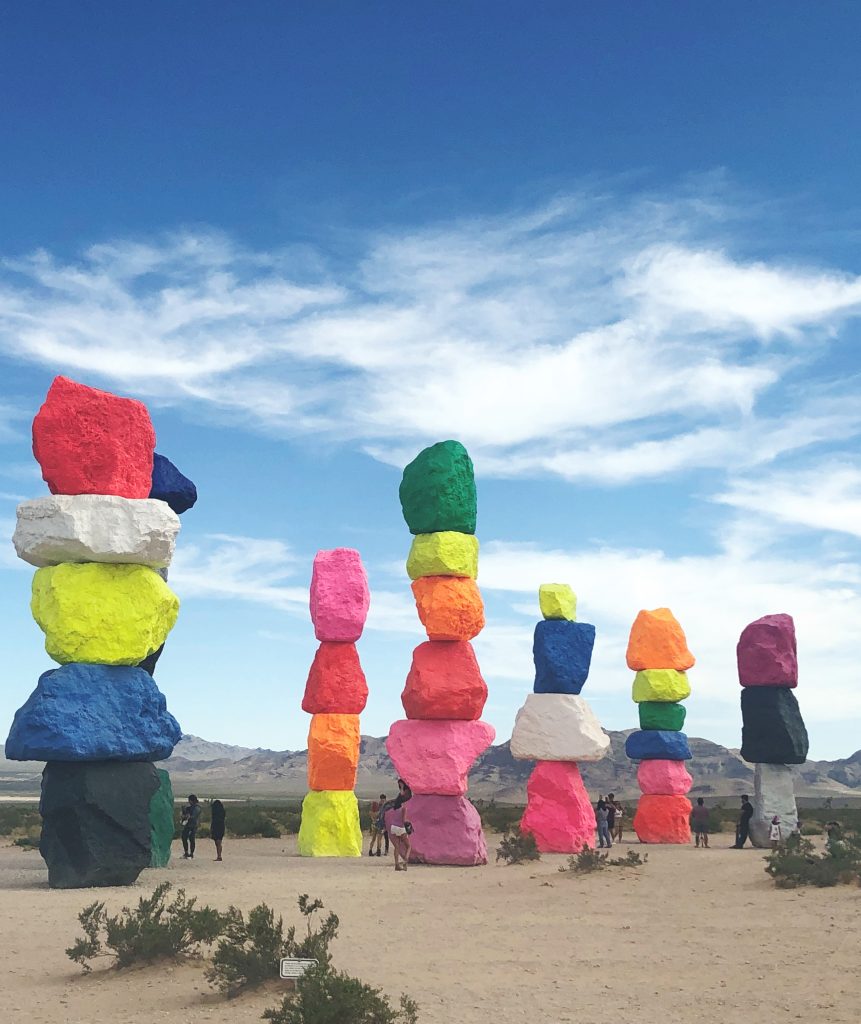 The past couple years on our way to Las Vegas, we have stopped to visit the Seven Magic Mountains. My hubby thinks that there is nothing magical about them, and honestly, he is probably right. There's NO shade, it's usually HOT, and it's almost impossible to get a nice photo without a random person in the background. But there is still something fun and charming about them. It's not everyday that you can pose with neon rocks in the middle of nowhere!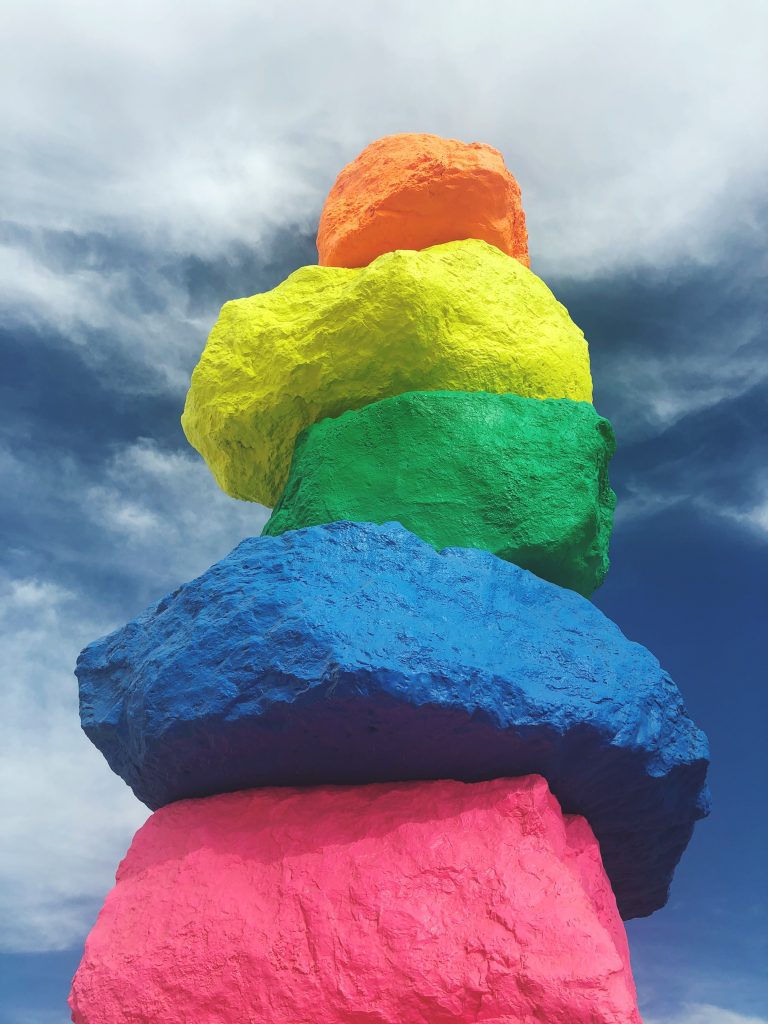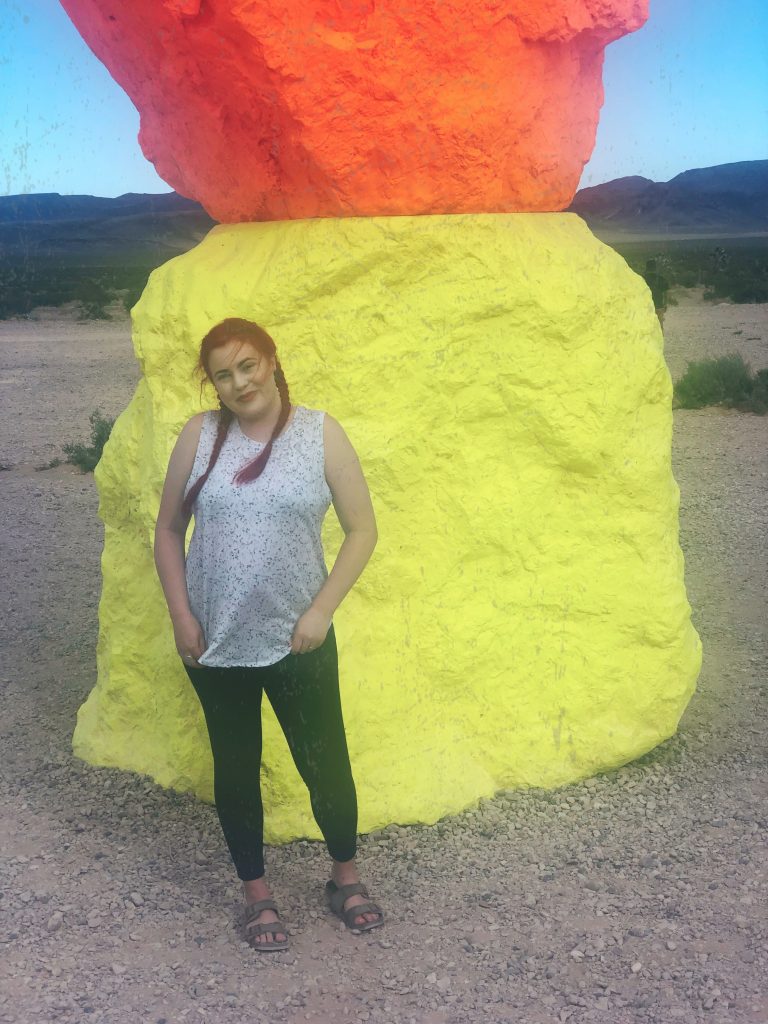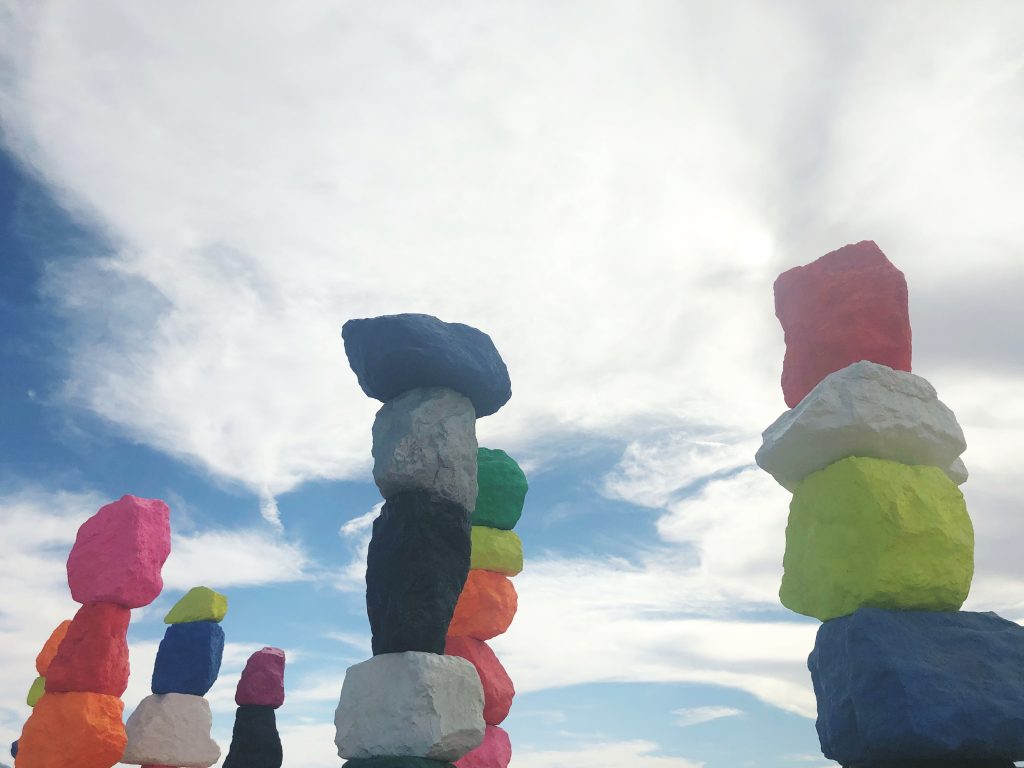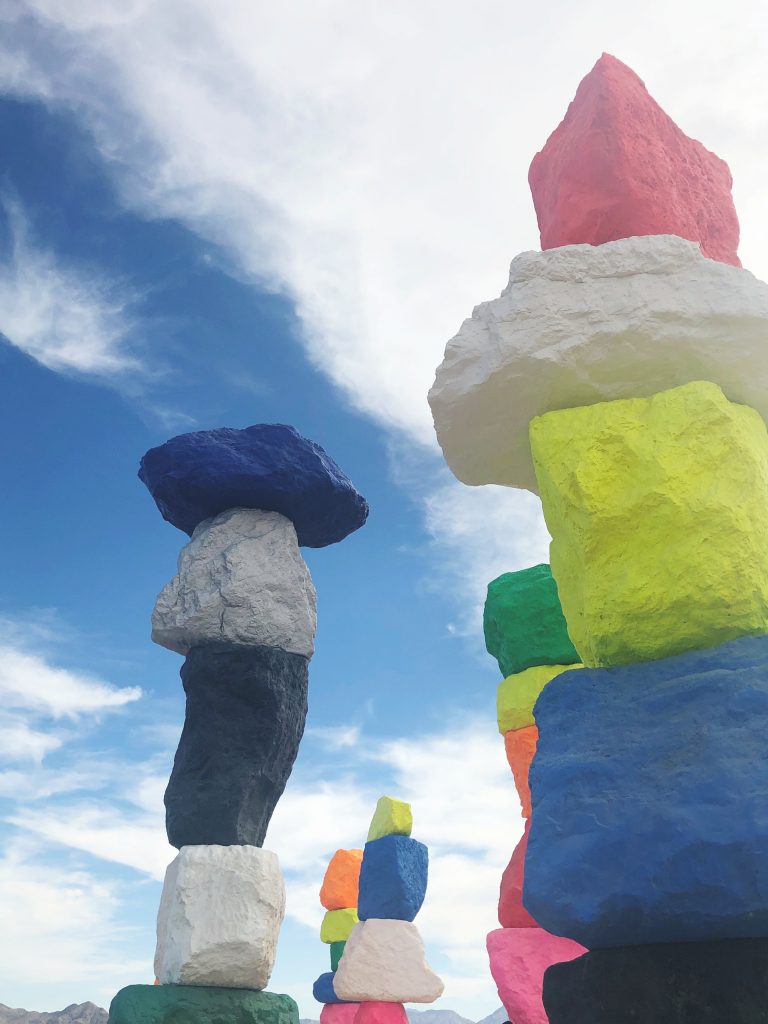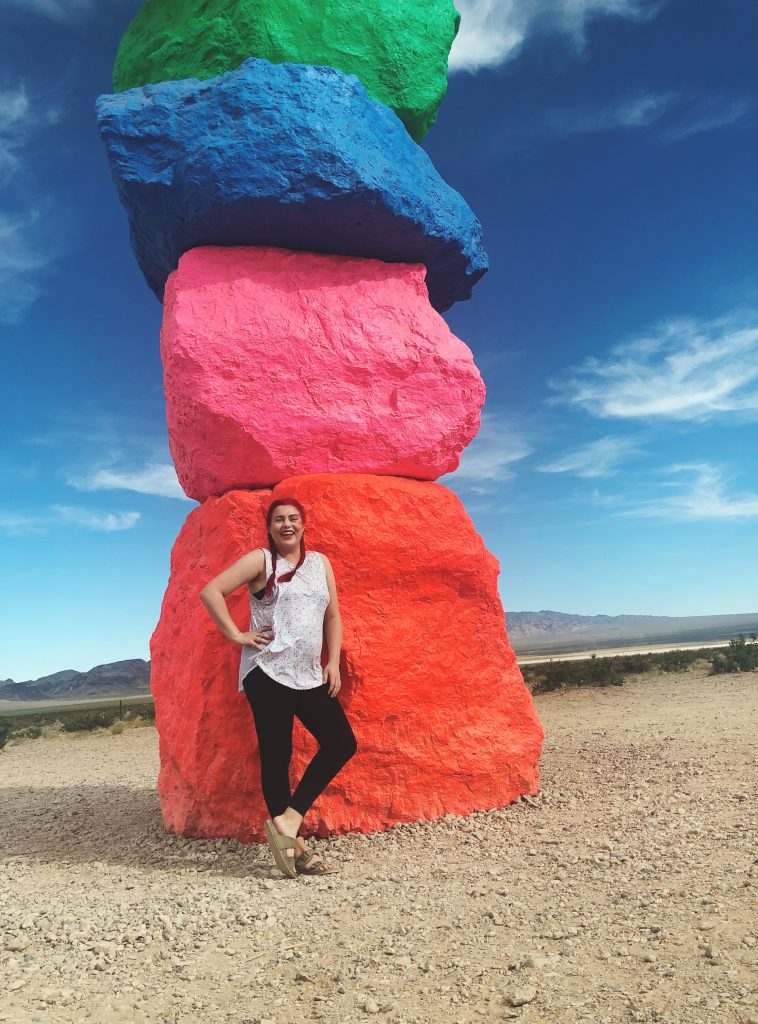 One day we'll bring our DSLR out with us, and play around more, but for now, this will have to do!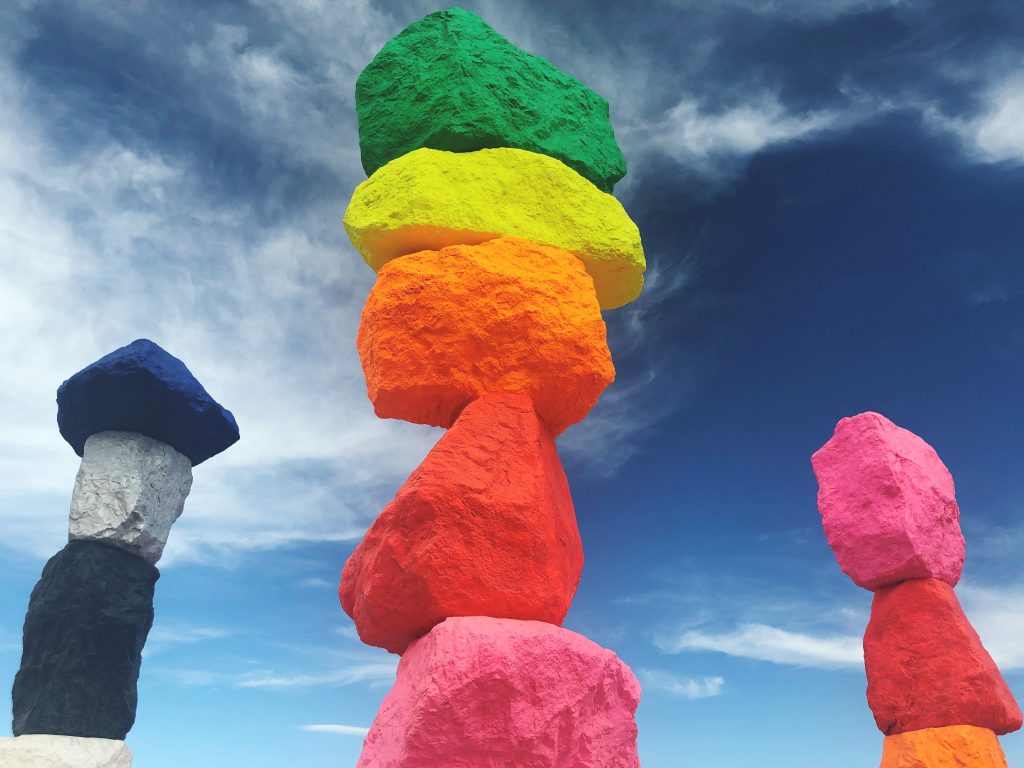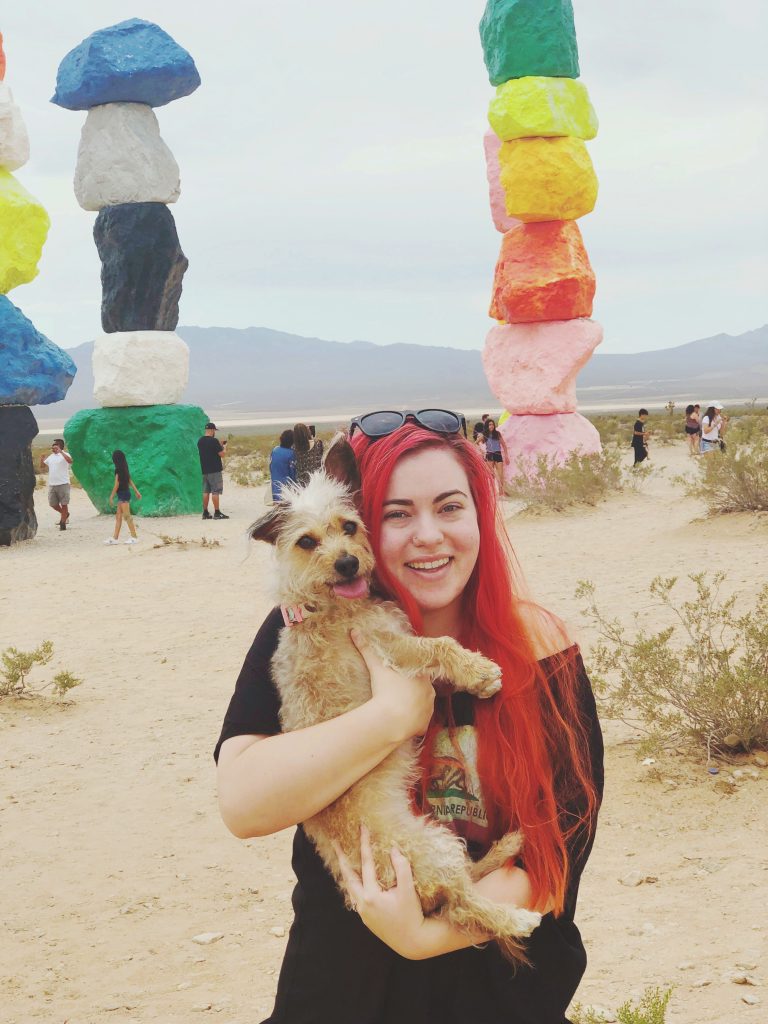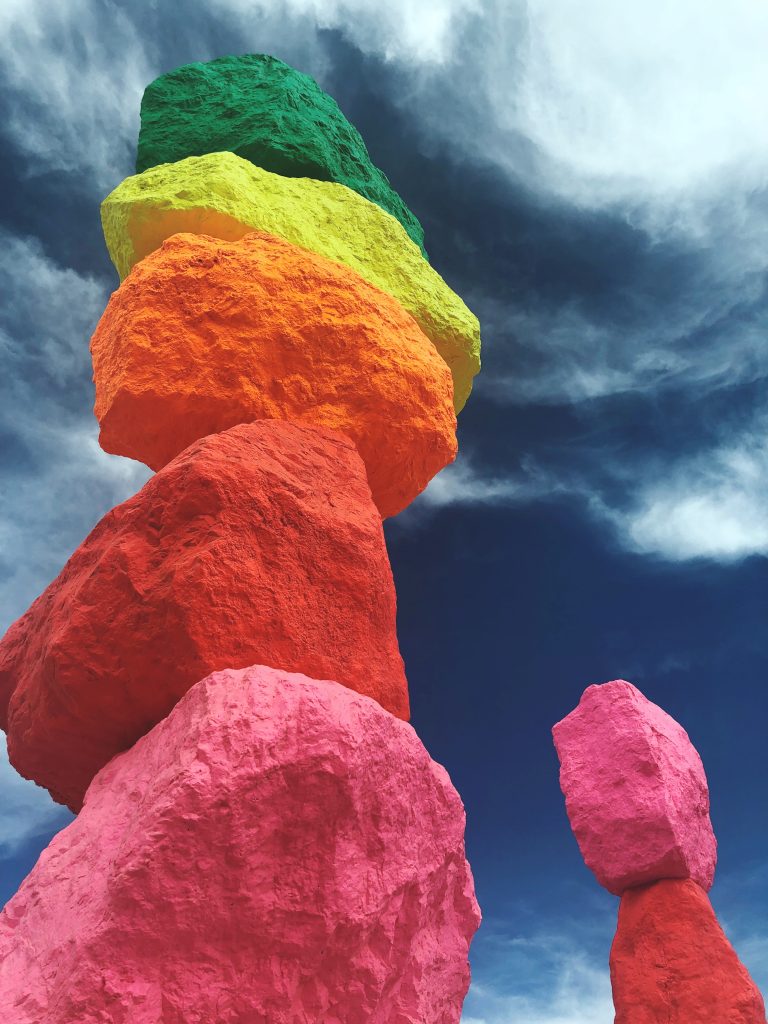 If you're ever in the area, you should definitely stop by, and experience the magic for yourself. Just check the weather beforehand, bring lots of water, and sunscreen. You can stay as long as you want, parking is free, and you can check it off your bucket list. 😛
Have you ever been, and what were your thoughts?
Park Hours: Open 24 hours!
Parking: Free! There are two giant, dirt parking lots right before the short trail to the mountains. I have been there several times, and I have NEVER seen them even remotely full.
Entrance Fee: None!
Pet Friendly: Yes, but because of the heat, the ground can get EXTREMELY hot. There is no place for their paws to get a reprieve, and it could burn their pads. In the photo I shared from last year, I wasn't holding Penelope for a photo. I was holding her because the ground was scalding. The photo was just a bonus!
All my love,