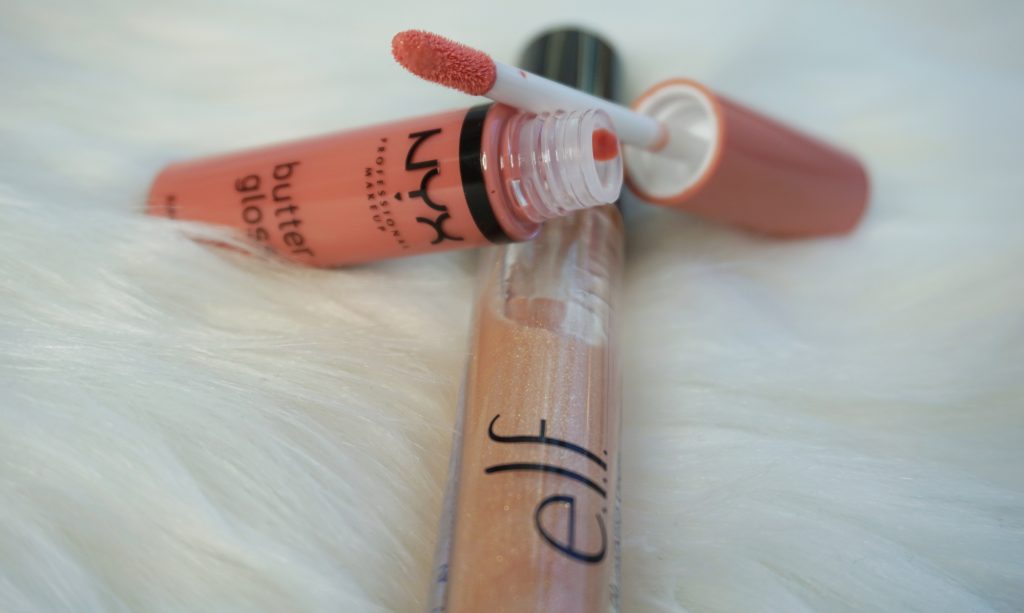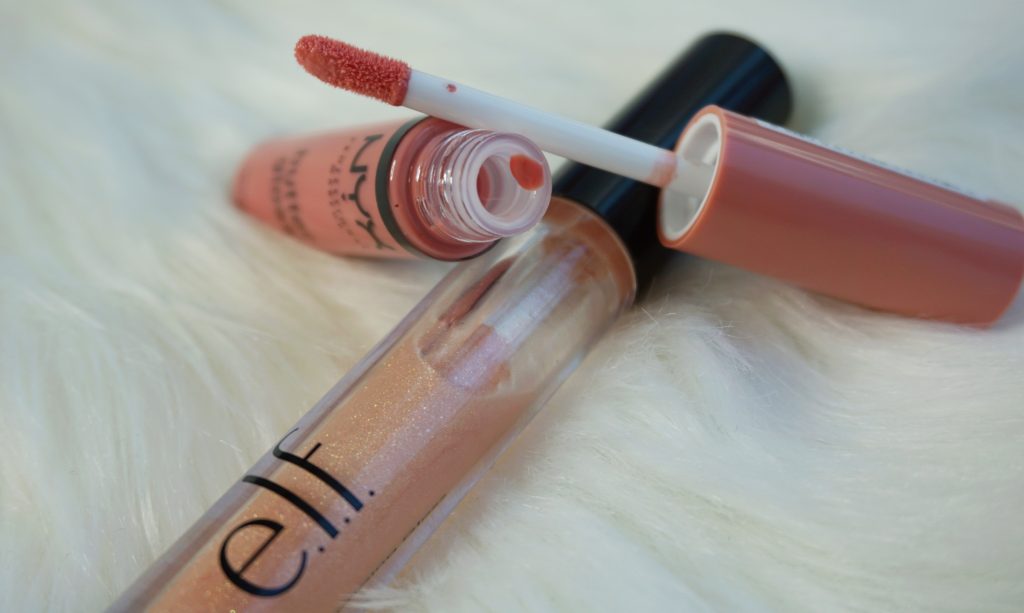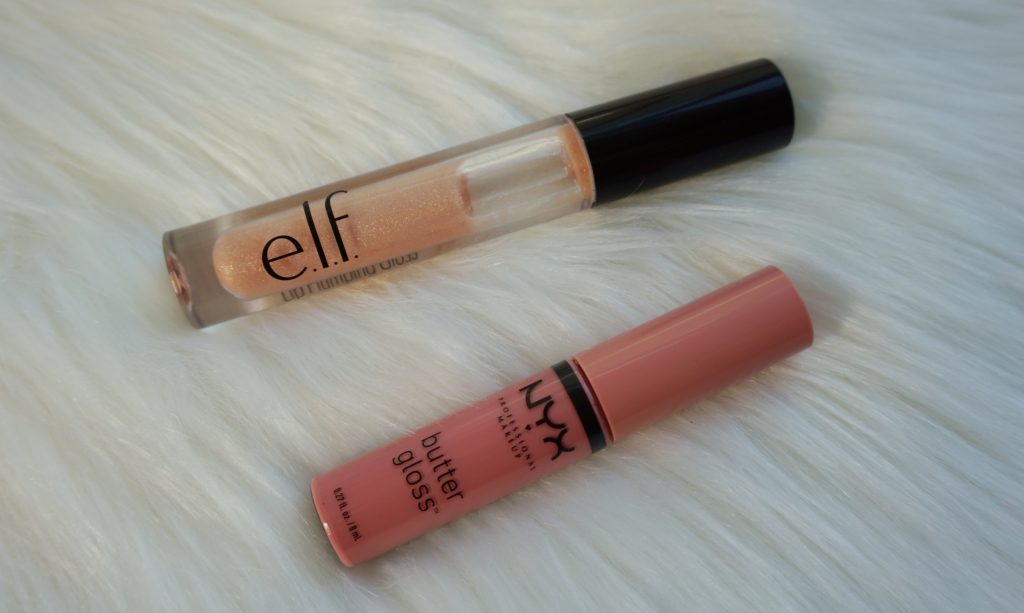 Happy August! I cannot tell you how excited I am to finally be uploading this post! I have been searching for and testing products that are under $5 since the beginning of the year. I really want to be better about honestly trying products instead of just using it once, and moving on. Companies release SO many collections, and it is impossible to keep up with everything. Colourpop, I'm looking at you. Can I get an amen? 😛
The whole $5 concept stemmed from having a girl tell me that she "only wears high end makeup". I resisted the urge to call her a spoiled youknowwhat, and then felt a responsibility to share the golden nuggets hiding in the drugstore. Compared to ten years ago, budget friendly makeup has come a LONG way. I remember getting my first paycheck, and after I bought gas, I literally only had $5 left over for makeup. Times have changed, and I am no longer as restricted. But my love for drugstore and more budget conscience makeup will forever be a part of me. So whether you are trying to save money or if you have money to spend, but love a good deal, this post is for you!
I'm going to start with two glosses that have stood the test of time for me.
ELF Lip Plumping Gloss in Champagne Glam ($5): Over a year ago, I uploaded a review swatching all of the shades from the lip plumping collection. I enjoyed most of them, but I have noticed myself reaching for Champagne Glam the most. It gives your lips a natural sparkle and glow without leaving chunks of glitter behind.
NYX Butter Gloss in Creme Brulee ($4.44): Creme Brulee is a cult favorite, and it has been around forever. It was one of the first products that I bought once I started watching beauty gurus on Youtube. It smells like vanilla, and doesn't make your lips look like a scene from The Matrix. I love putting it on top of a baby pink lipstick!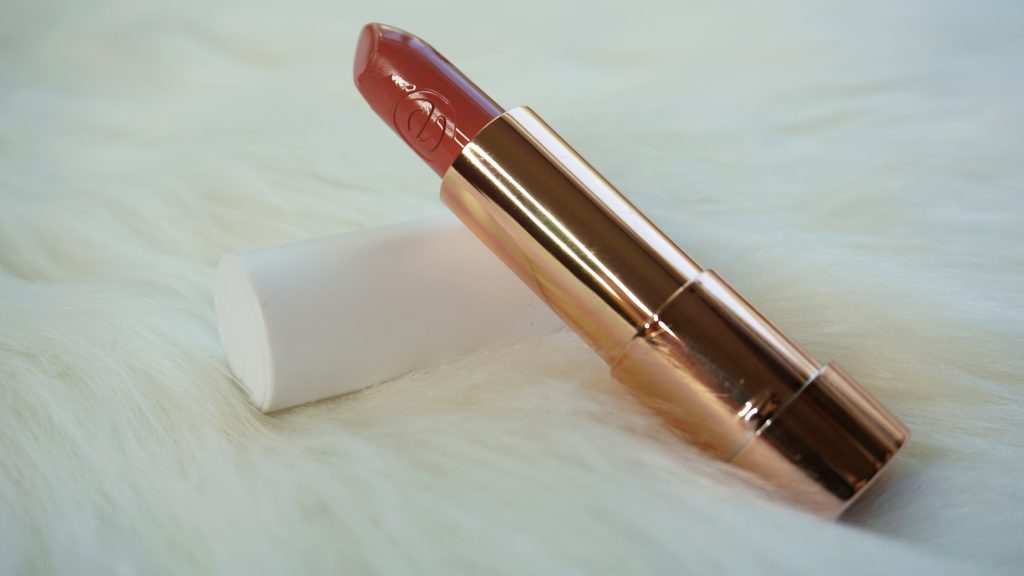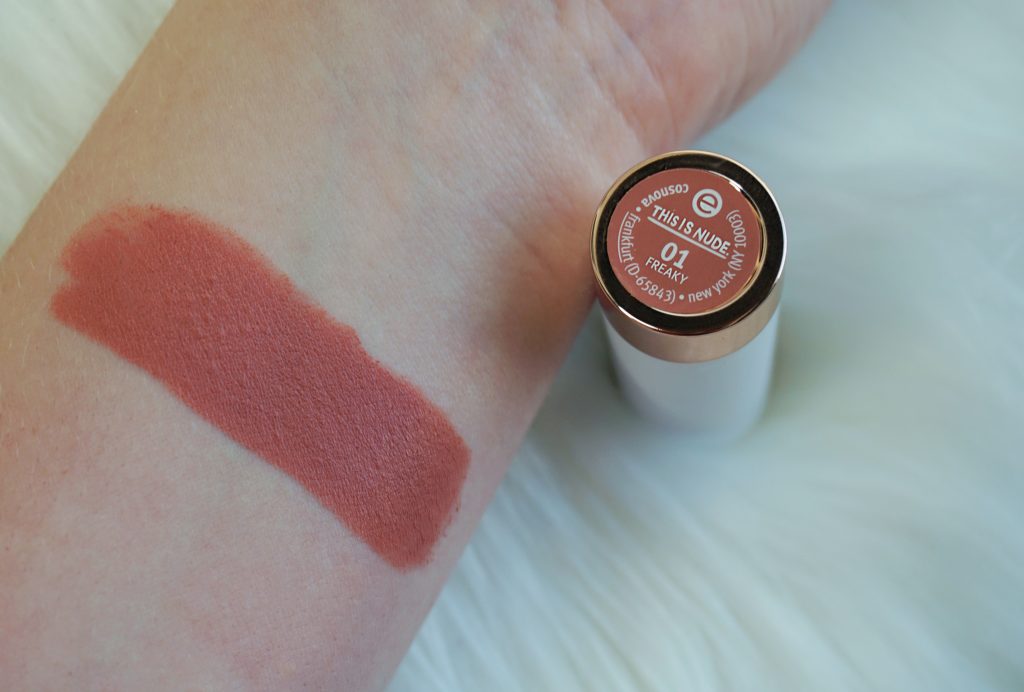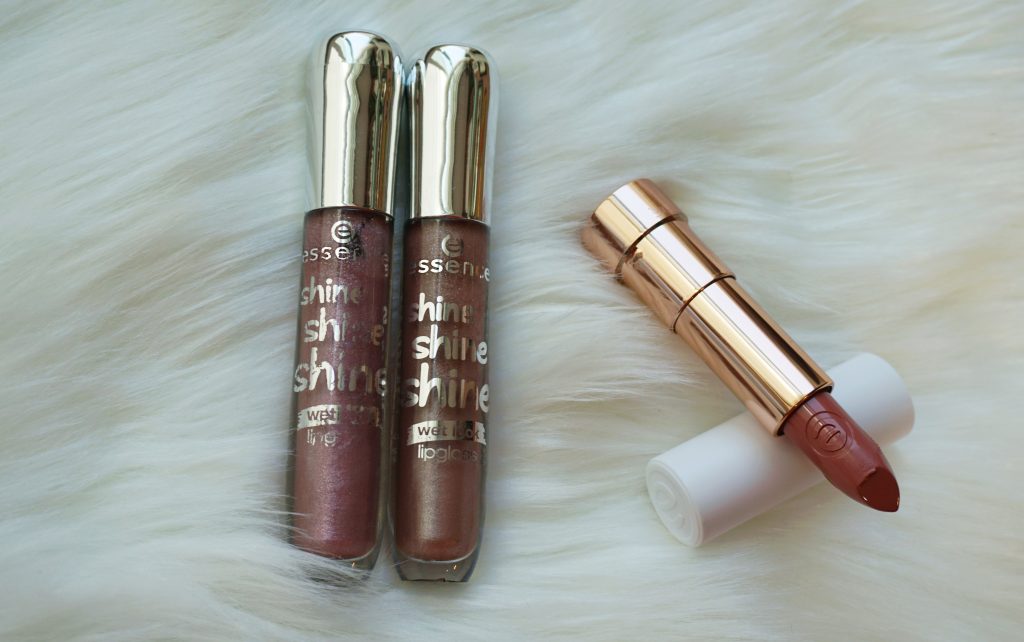 Essence This Is Nude Lipstick in Freaky ($3.99 currently on sale for $2.39): This was the most recent product that I bought to try for today's blog post, and I can't even begin to tell you how blown away I am. It's creamy, pigmented, comfortable, and it doesn't smell like old socks. The packaging is sleek, but a little flimsy. You can't beat the price and quality though. I really wanted to grab the shade Bold as well, but the protective seal was broken. Always pay attention to the integrity of the product. You never know who was swatching it. Or putting it directly on their lips. I have seen it happen! In a world where people are currently licking ice cream, spitting in mouth wash and putting Nair in shampoo (read the news), please protect yourself.
Essence Shine Shine Shine Lipgloss in Bright On and Watch Me Do ($2.99 currently on sale for $1.79): I am MADLY in love with the Shine Shine Shine lipgloss. It's a totally different formula compared to the NYX Butter Gloss. It is thicker and has more texture to it, but don't let that scare you! I have found that its consistency makes it easier to apply.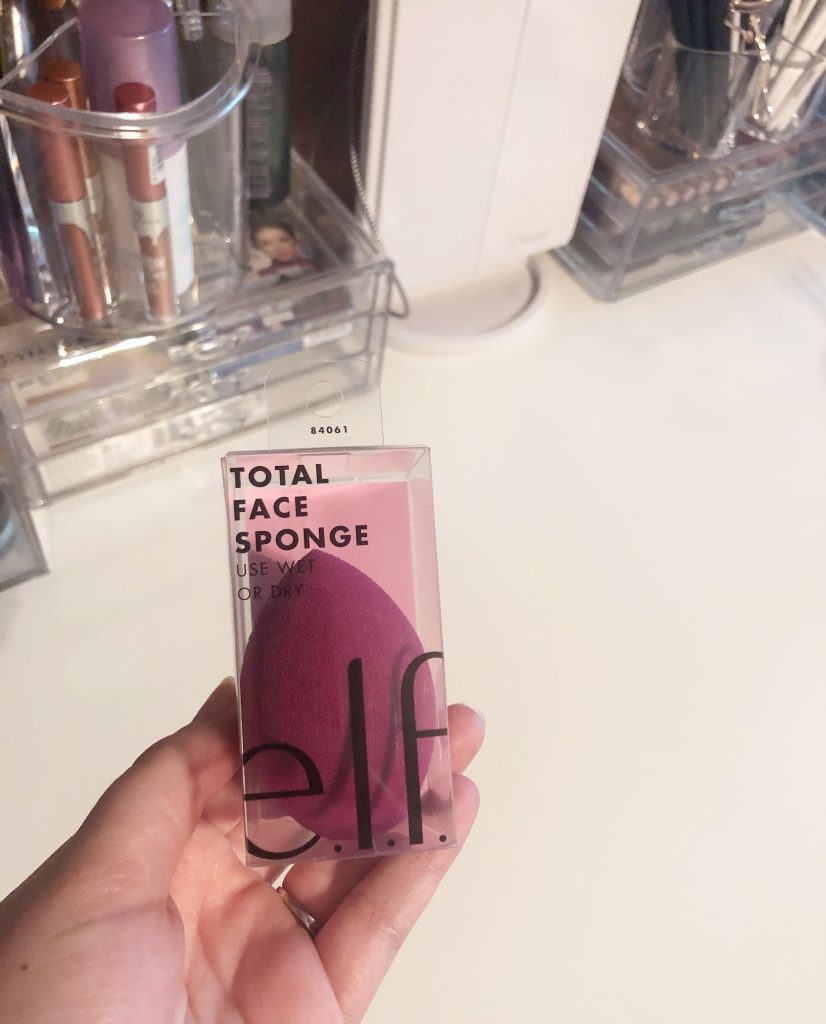 ELF Total Face Sponge ($4): I figured that a photo of the sponge in its prime condition would be much more appealing than after I have used and abused it. Truth be told, I have never tried a Beauty Blender. Mostly because I am perfectly happy with my go-to Real Techniques one, and paying $20 for a sponge? No thanks. I need something that can get the job done without me sweating over how long it will last because of the price tag. I have been testing the ELF one for a while now, and I have nothing bad to say about it. It's not as soft as the Real Techniques sponge so keep that in mind. The texture does not bother me, and it blends just as well as other sponges I have tried.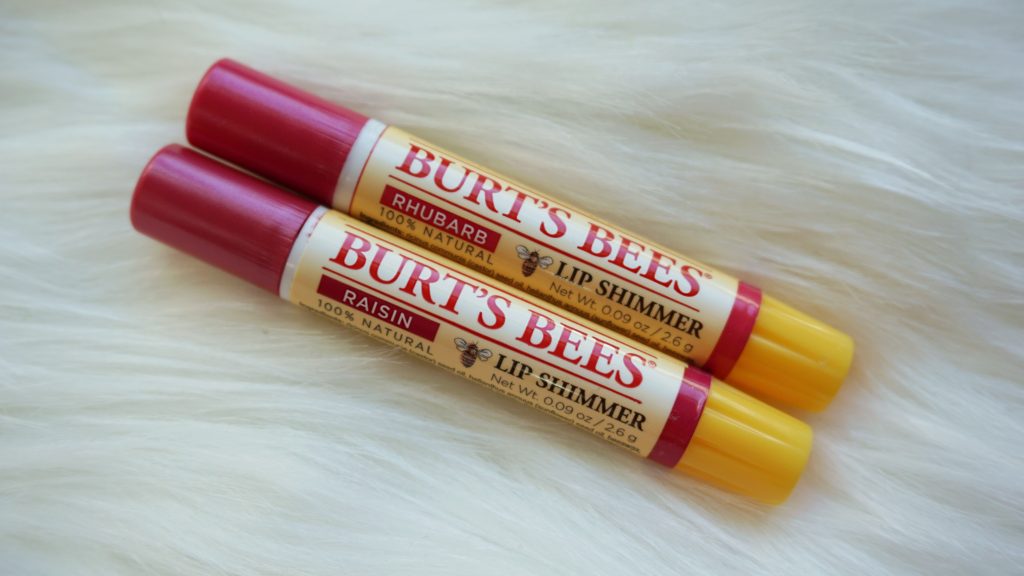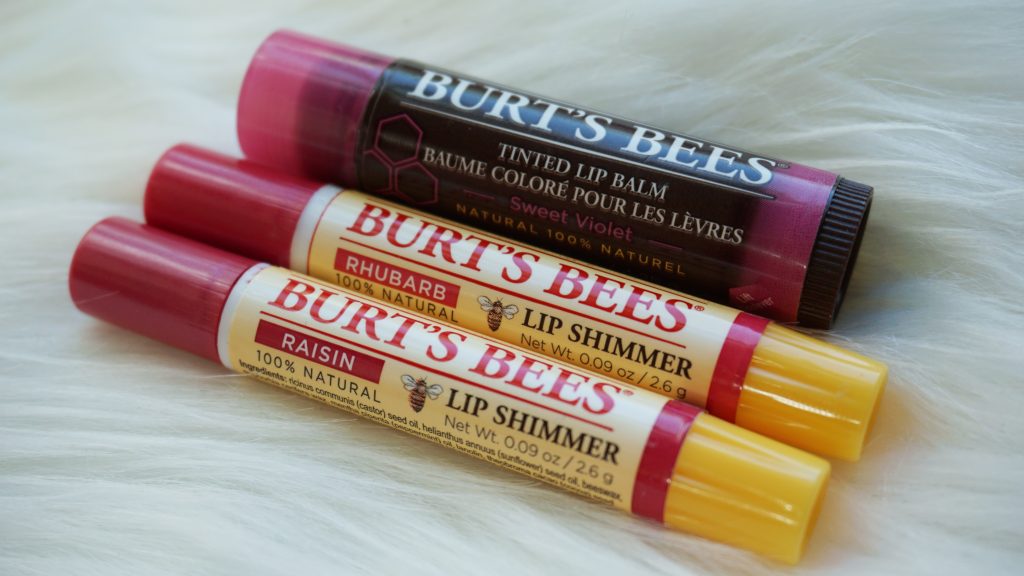 Burt's Bees Lip Shimmer in Rhubarb and Raisin ($4.74): The pricing for the lip shimmers is a little tricky. You can get them the cheapest at Walmart, and Walgreens has sales for them frequently. Anywhere else will cost over $5. In my opinion, they are amazing quality, and I would pay $10, maybe more, for them. Raisin leans more on the brown/red side, and Rhubarb has more of a pink undertone. I love both shades, and plan on grabbing more in the near future!
Burt's Bees Tinted Lip Balm in Sweet Violet ($4.99): Hibiscus is their most popular shade in the tinted lip balm range, and I do prefer it over Sweet Violet. That being said, I still enjoy the one I have, but when I run out, I will grab Hibiscus instead. I have considered Burt's Bees Tinted Lip Balm my secret weapon for quite some time. It is perfect for when I'm not wearing any makeup, but want to still feel put together. It applies exactly like a Chapstick, and is very user friendly. I would highly recommend it to someone who doesn't necessarily wear makeup, but would like an effortless touch of color. You know the famous question about being stranded on an island? Well, this would be one product I would take with me!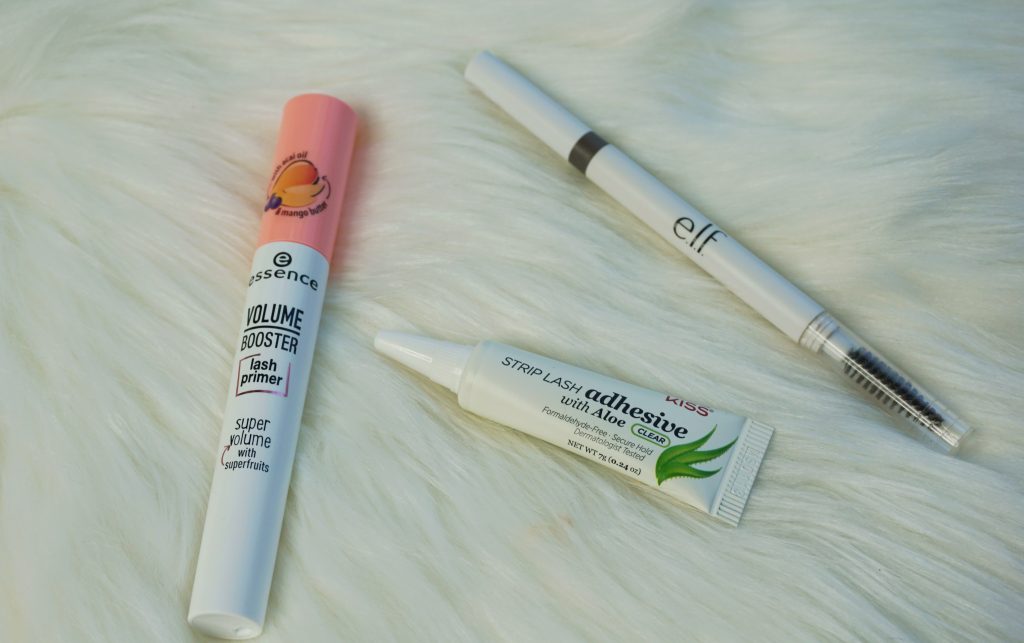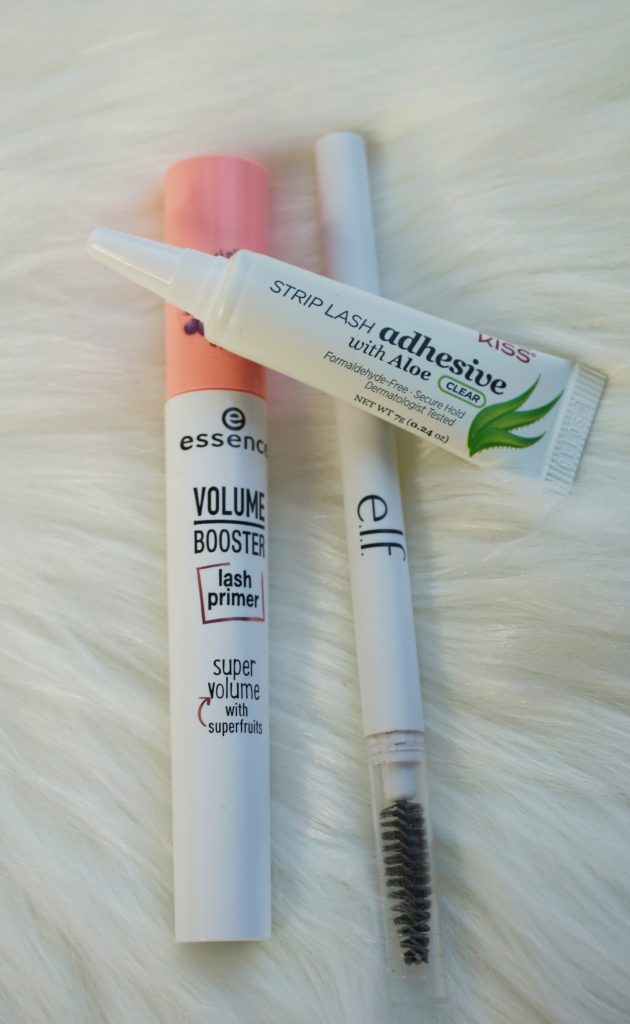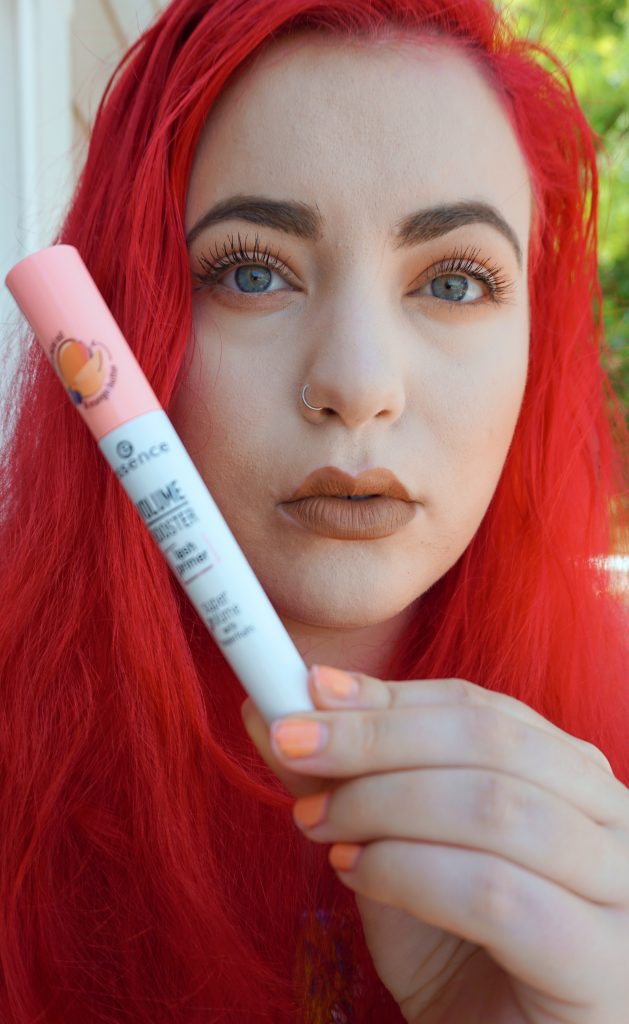 Essence Volume Booster Lash Primer ($4.99): Please don't mind my awkward selfie. 😀 I used the Flower Beauty Warrior mascara in correlation with the primer, and think they worked well together. I applied the lash primer on my right eye, and just used mascara on the left. The photo doesn't do it justice, but I noticed a significant difference in person. My lashes were longer, fuller and it helped keep them curled! I never believed in lash primers because I thought it was just another way for companies to swipe our money. I guess I learned my lesson! Something to keep in mind though is I noticed it was a LITTLE bit harder to remove my mascara at the end of the day. Not a terrible price to pay, but still something I wanted to mention. I also do not know how the lash primer would function with a different mascara. If you have tried it, let me know!
Kiss Strip Lash Adhesive with Aloe ($4.79): YEARS ago, I used to buy the Duo lash glue, but we all know that smells like sewage and bad decisions. Once I tried the Kiss one, I never went back. It is easy to use, and holds your lashes all day. You can pay an extra dollar to have a brush applicator instead of the basic tube. I don't really need it because I have years of practice, but if you're just getting into it, you might enjoy the brush. The brush applicator comes in handy too if your hands aren't quite as steady. They have a clear and black colored option. I'm a crazy person so I have both, and I love both equally. Just depends on what you need it for!
ELF Instant Lift Brow Pencil in Taupe ($2): If I could reach through the screen, and shake you right now, I would. STOP PAYING OVER $20 FOR BROW PRODUCTS. I love Anastasia Beverly Hills just as much as anyone, but the ELF pencil is just as good. If not better. It's even a twist top! No need to sharpen it. It may not have the finest tip like Anastasia, but it is SO user friendly. I used to buy the Brow Wiz, and I was going through product at light speed. Never again. I could be a billionaire, and I would still be here preaching about the ELF Brow Pencil.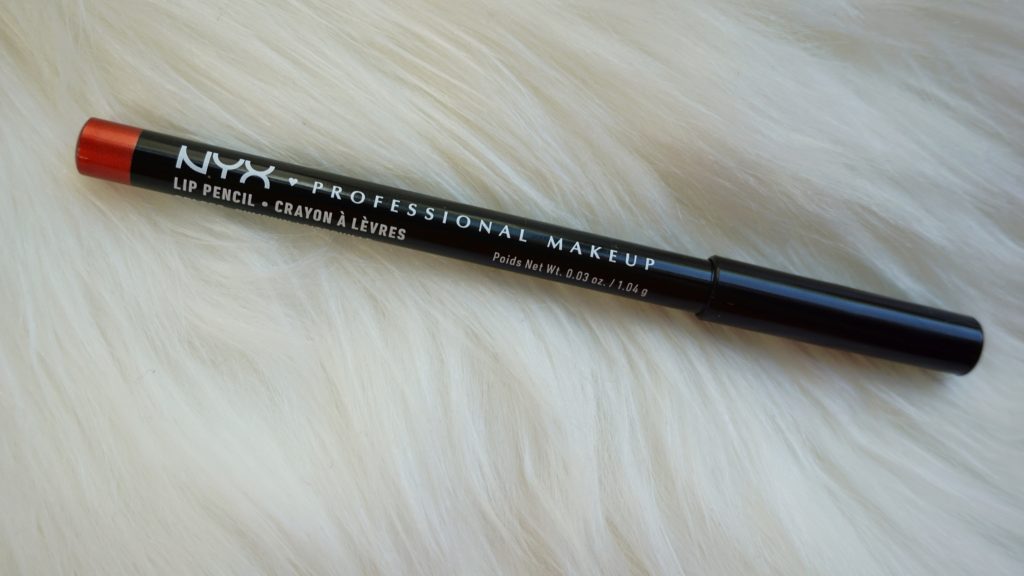 NYX Slim Lip Pencil in Pumpkin ($4 currently on sale for $2.80): I have seen a lot of trends come and go over the years, and one thing has never changed: NYX is the QUEEN when it comes to lip liners. They have over thirty color selections, it helps keep your lipstick in place, and you can't beat the price. I have the shade Pumpkin (who is already planning for Halloween???), but I would love to pick up a neutral shade.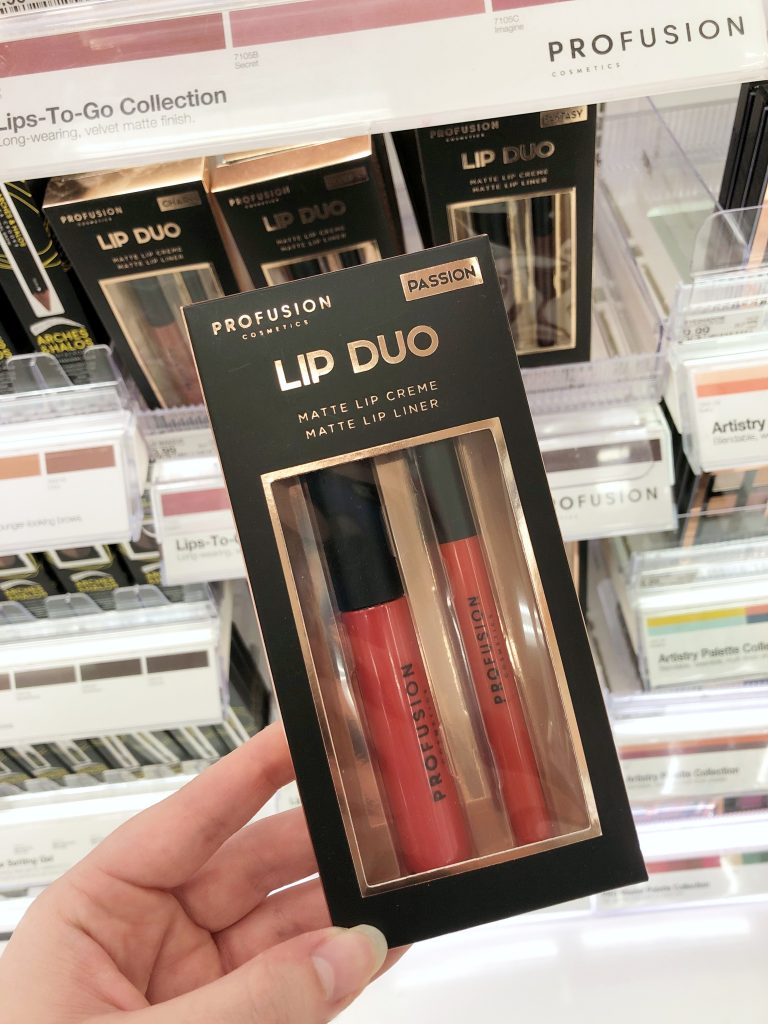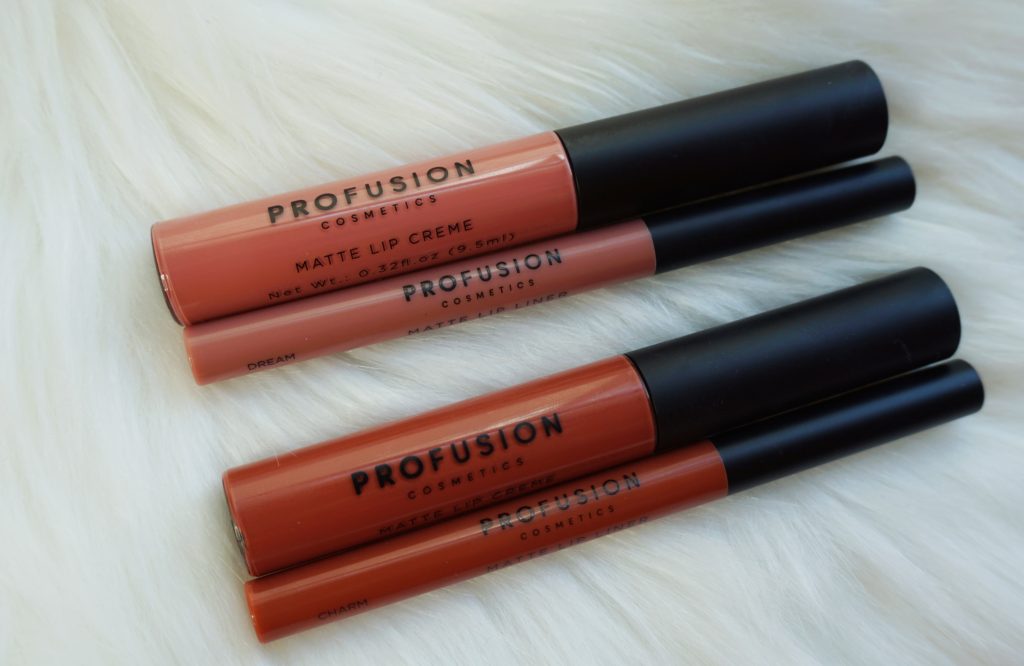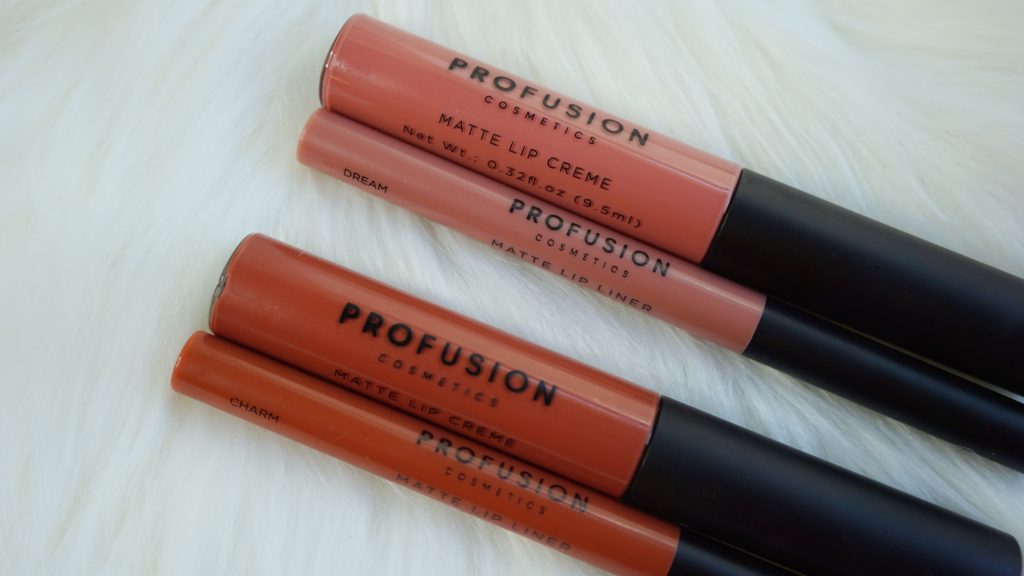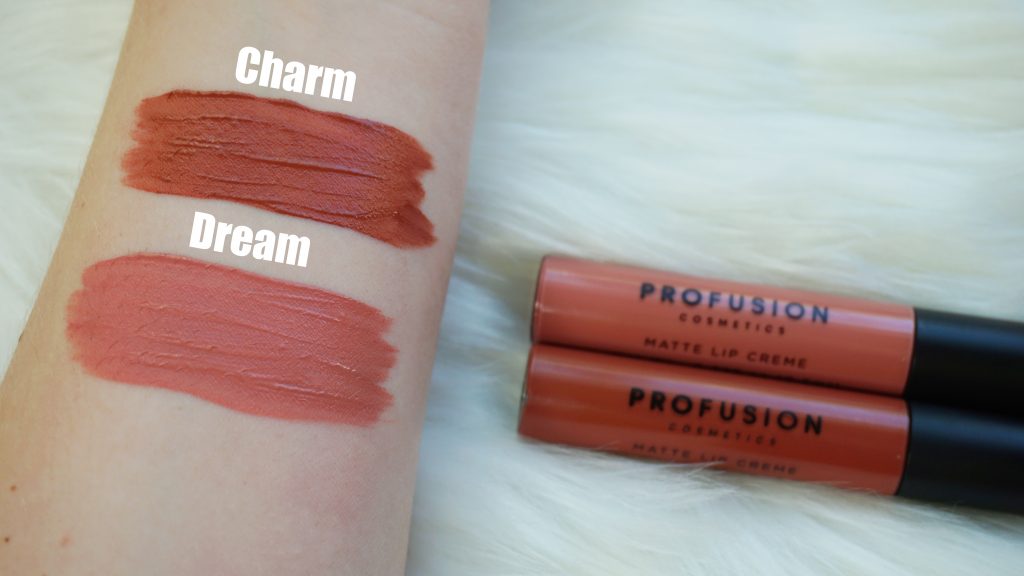 Profusion Lip Duo Kit in Charm and Dream ($3.99): Out of all the products in today's post, this is the one I was most excited about. I think they could easily be a dupe for the Kylie Cosmetics Lip Kits. Don't hate me, Kylie! I love that you get a lip liner AND matte lipstick in the kit. I hate having to try and find a lip liner that matches my liquid lipstick, and Profusion makes is easy. They would make the cutest stocking stuffers or just a nice gift in general. I say this every time, but remember that they are MATTE. So exfoliate and moisturize your lips before applying, and then you will probably be addicted.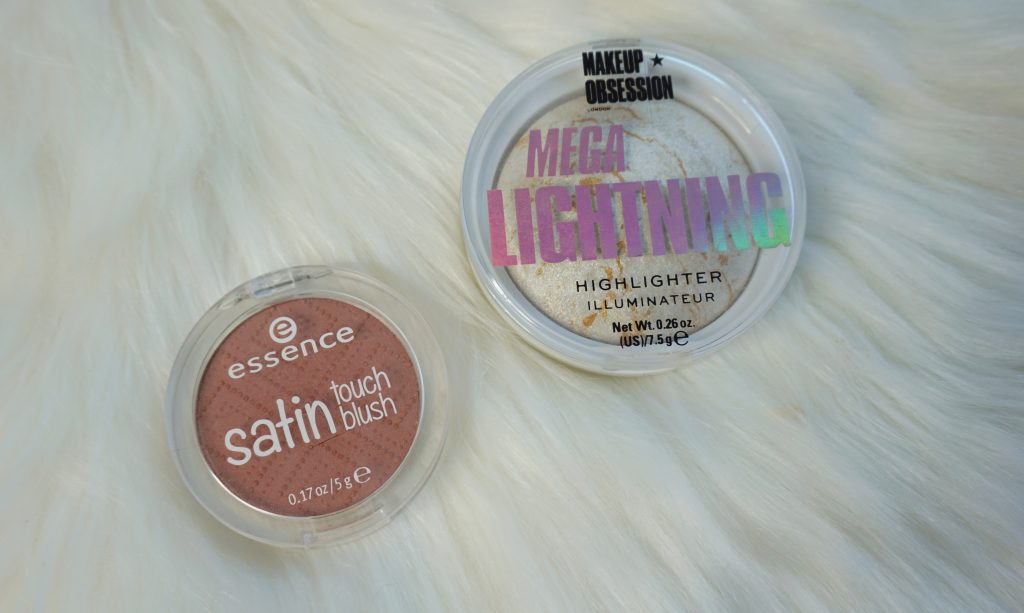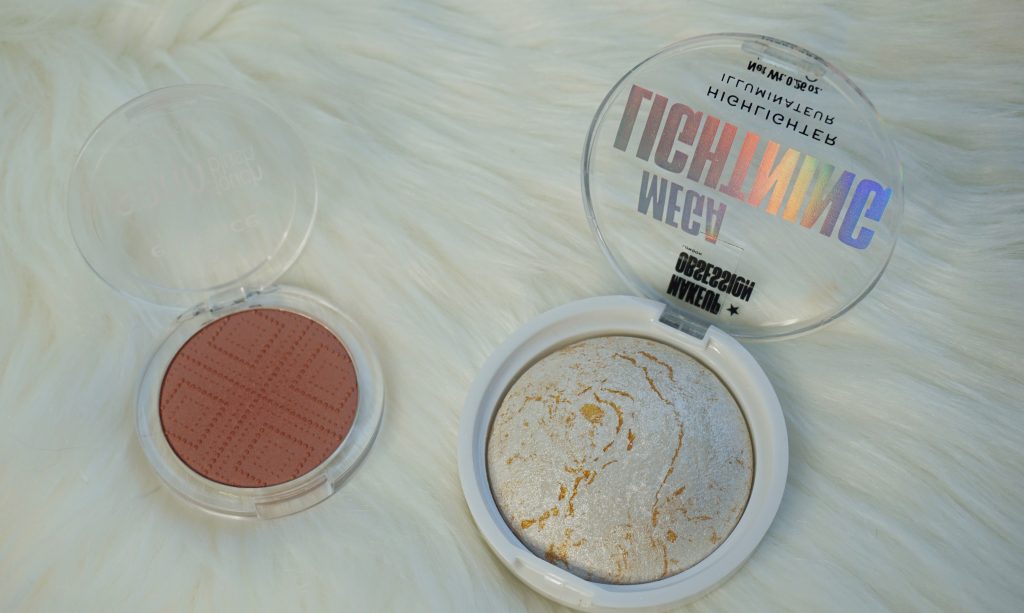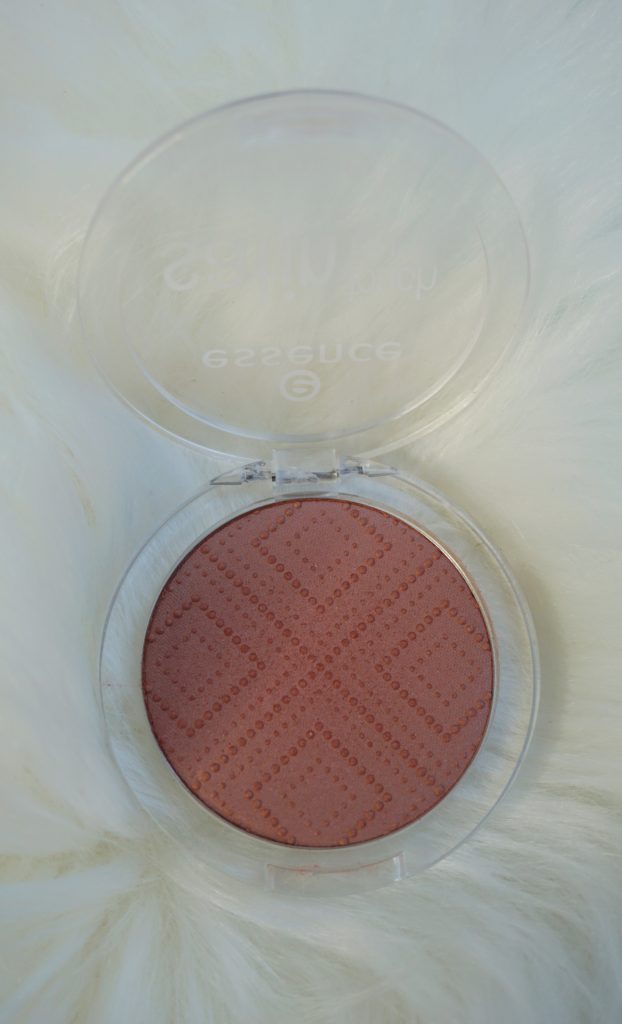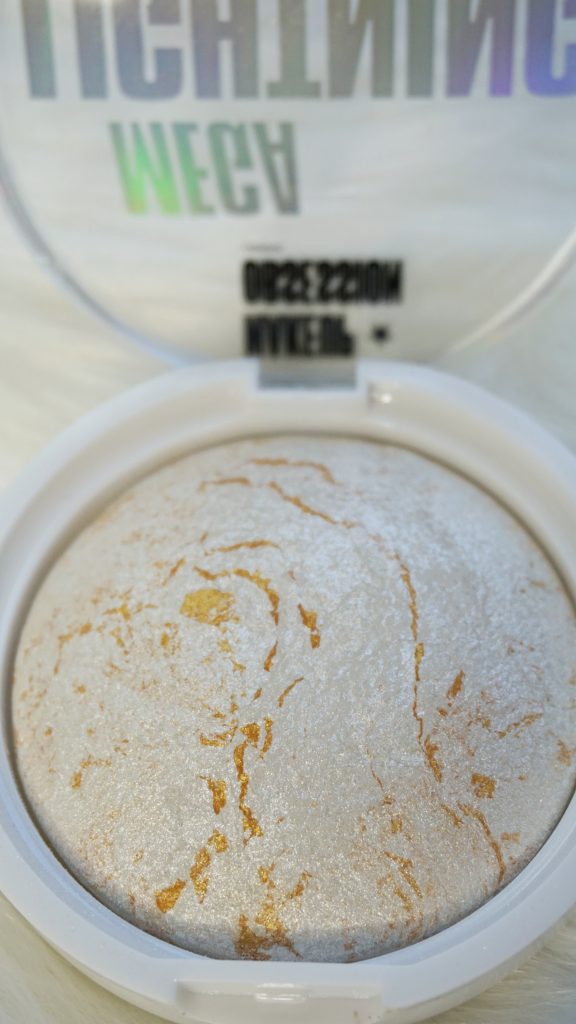 Essence Satin Touch Blush in Satin Love ($2.99): Blush used to be something that I would skip in my makeup routine, but I have slowly grown to love it. Especially as someone that is pale. It adds some life back to my face. Once I heard JAMbeauty89 rave about Satin Love, I immediately bought it. Jessica has never steered me wrong, and thanks to her, I now have one of my top picks for 2019. It is VERY pigmented so I only barely tap the pan. If you have a heavy hand like me, it will take some time to get used to.
Makeup Obsessions Highlighter in Mega Lightning ($4.99): Don't quote me, but I am pretty sure you can only find this brand online or at Target right now. I guess that's not the worst thing, right? Who wants to go to Target anyway… 😛 I like to think that I'm an adult, but when I see a sparkly, golden highlighter, I suddenly transform into a toddler. Who else thinks it looks like a planet up close? No. That's not the only reason I bought it… I was wearing Mega Lightning in my latest Thrifty Thursday, and was amazed at how it picked up on camera. It can be as bold or as natural as you want, and gives a glow from within.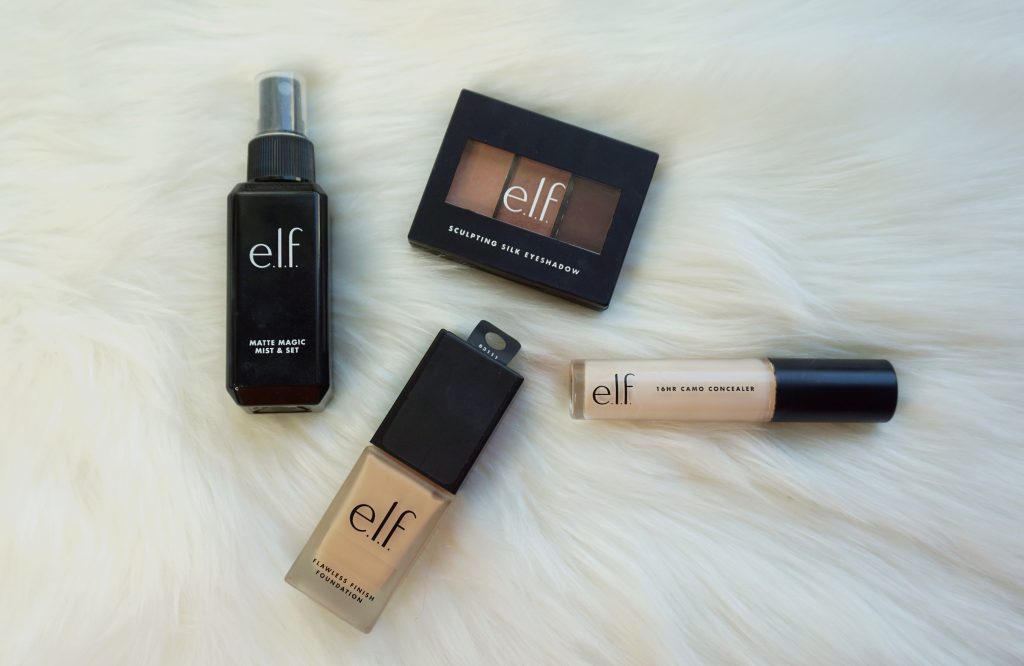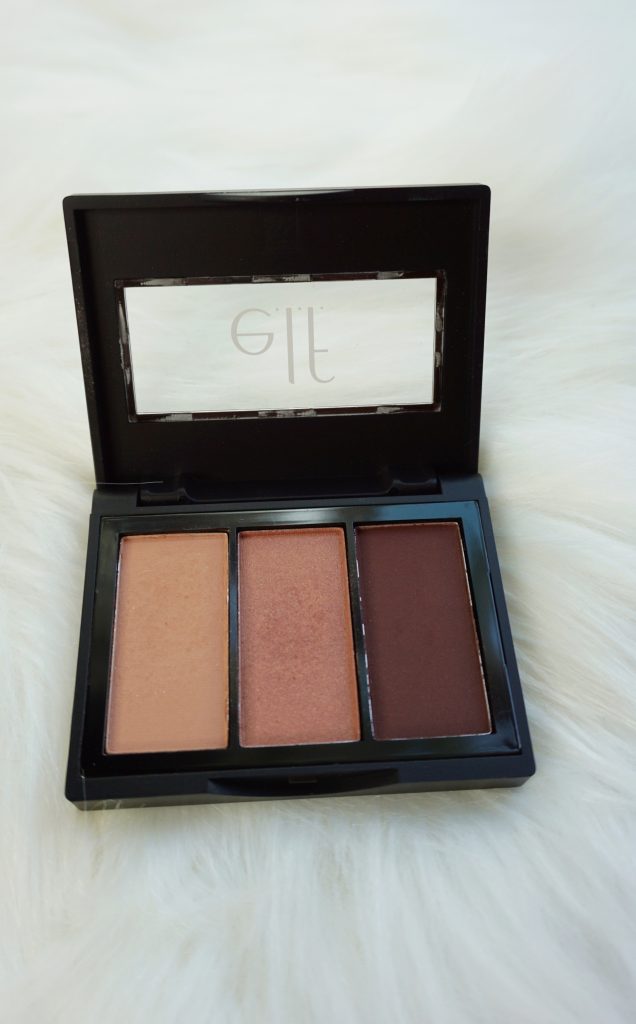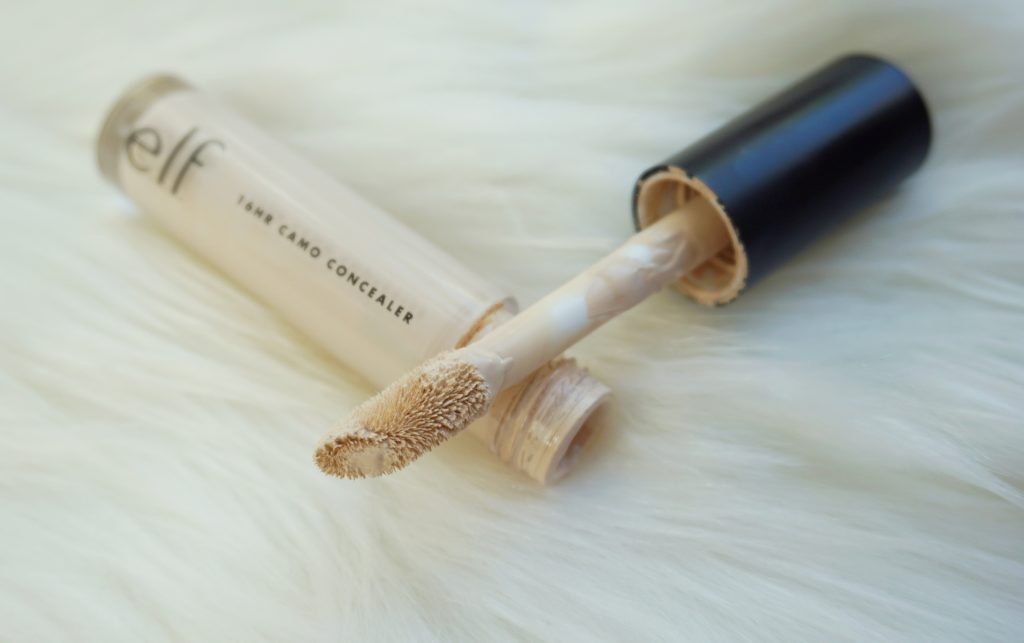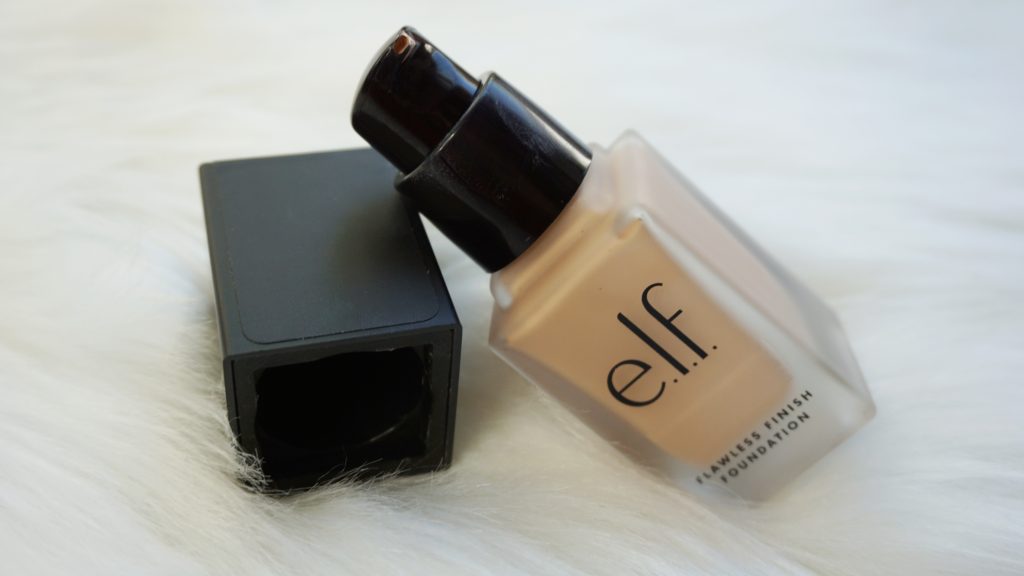 ELF Flawless Finish Foundation in Pearl ($6): I know that's not under $5, but hear me out! When I was at Ulta about a month ago, the Flawless Finish foundations were hanging under a $5 price tag. When I was checking out, it showed in their system as $6. BUT since it was in the wrong spot, they let me have it for only $5. Sorry, I had to cheat at least once. I have a knack for finding the loop holes. 😀 Honestly, I was going to leave it out, but I liked it SO much. It's medium to full coverage, and easily build-able. I did notice that it's not as FULL coverage as their Acne Fighting Foundation, but I prefer the Flawless Finish. It also has a healthy, dewy glow, and works amazing on top of the ELF Putty Primer.
ELF 16 HR Camo Concealer in Fair Warm ($5): Remember when this first released? I thought the internet was going to explode. It took me a while to finally get my paws on it, but once I did, I understood the hype. It covers everything. Dark circles, hyper pigmentation, late nights, ex friends… you name it, and it's covered. Like I have said previously, I have hooded eyes so no matter what I do, I always experience a little bit of creasing. I wore the concealer to the beach, Disneyland, and even when we stood four hours (Yes, you read that right) in the heat to ride the new Jurassic World ride at Universal Studios. It did not budge! For the price, you can't beat it.
ELF Matte Magic Mist and Set ($4): Obviously, this is NOT the coveted Urban Decay All Nighter setting spray. Just had to get that off my chest. It still does an incredible job at melting everything together, and giving a flawless finish to your look. I have been using it in more everyday scenarios, and leaving the the more pricey one for special occasions.
ELF Sculpting Silk Eyeshadow in Rose All Day ($4): I have been playing with this palette for quite some time now, and the more I use it, the more I like it. There are no bells or whistles. It is straight forward, and simple which is kind of refreshing. I brought it with me when we drove to Vegas in early July, and it performed really well in the heat. It also made my routine a lot faster because I only had three colors to choose from! Neutral, neutral or neutral… Hmm… Of course, if you were to compare the Sculpting Silk Shadow with a Natasha Denona palette… the Natasha one would win in a heartbeat. There is definitely some truth behind you get what you pay for. I am still really impressed at the quality of Rose All Day, and will continue to use it!
Wow. Over 2,200 words later, and you're still reading this? Thank you!
I'm not sure if I will turn the $5 concept into a series. Maybe. What are your thoughts?
Did you spot any of your favorites? Did you see something you want to try?
All my love,