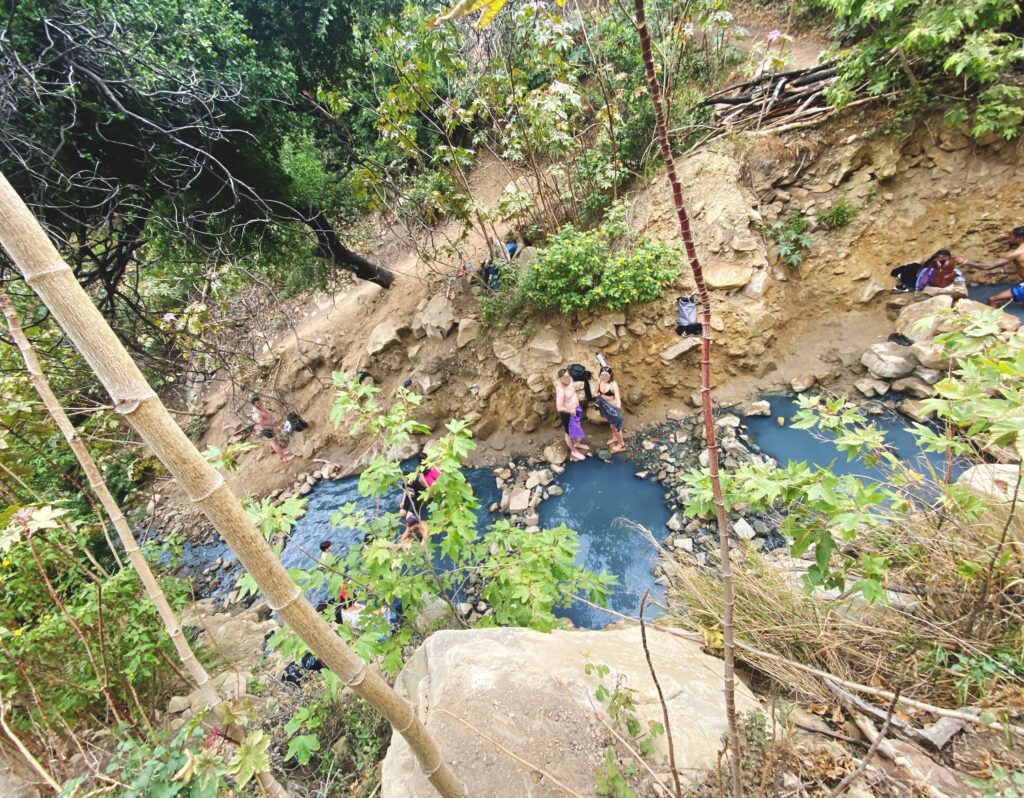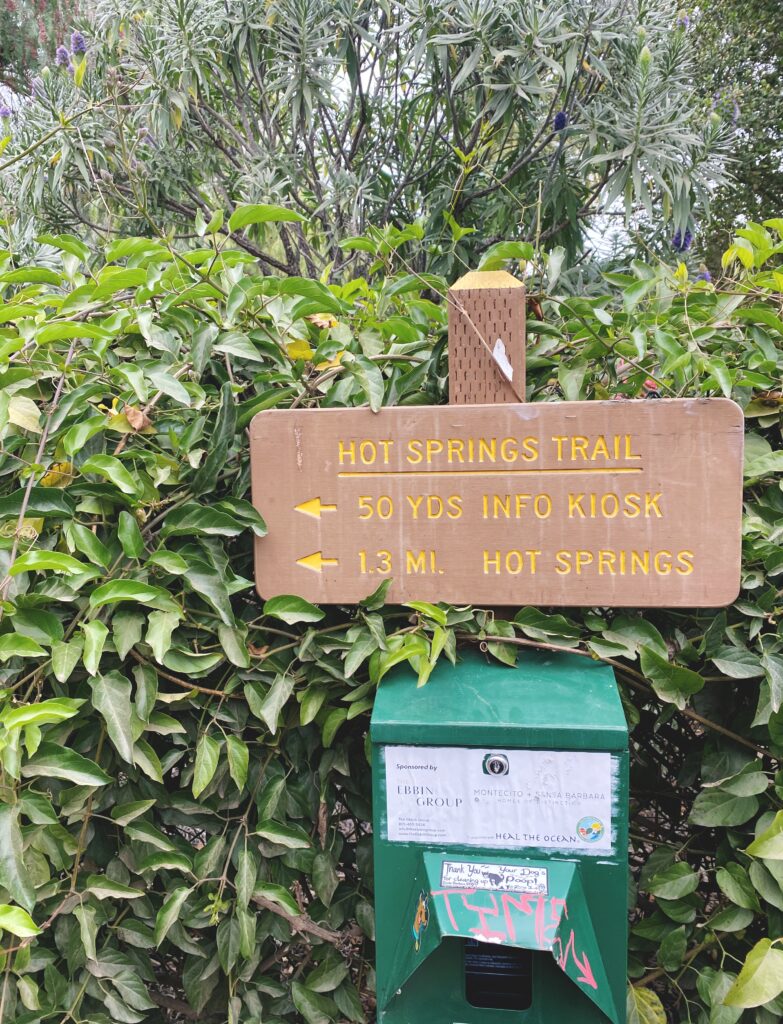 Before the summer heat wave crept its way back into California, my friend and I hiked to the Montecito Hot Springs in Santa Barbara. We were SO lucky because it happened to be overcast on our visit.
It is roughly 1.3 miles to the hot springs, however, it is ALL uphill and rocky. There is maybe one or two small stretches of flat ground. It may be short, but believe me, it is a workout.
You can find the beginning of the trail by typing in the address:
1194 E Mountain Dr, Santa Barbara, CA 93108
I also recommend reading All Trails for details and reviews from more experienced hikers!
Like many places in my home state, parking was an absolute nightmare. We arrived around 11AM on a Saturday and the tiny parking lot was overflowing. We had to park almost a mile away from the beginning of the trail. I highly suggest visiting the falls during the week and first thing in the morning. I read that many hikers prefer to arrive at or before 5AM to enjoy some quiet time at the springs before the crowds swarm them.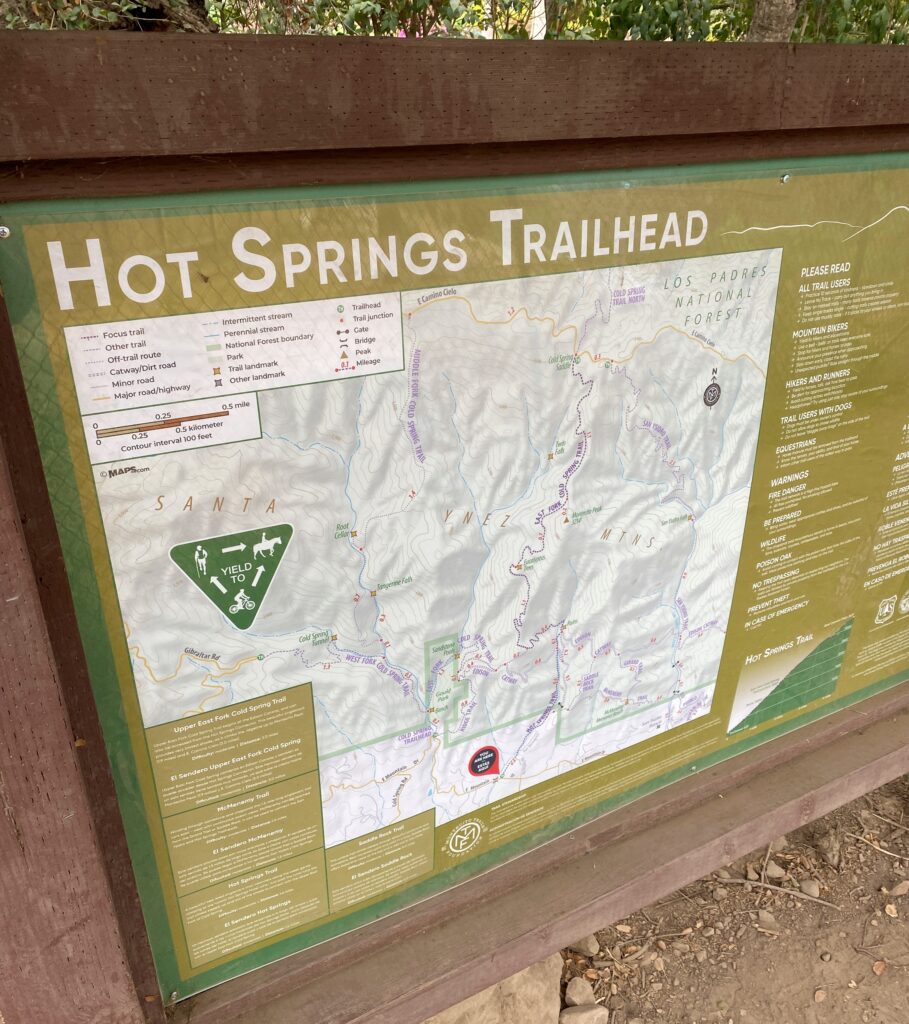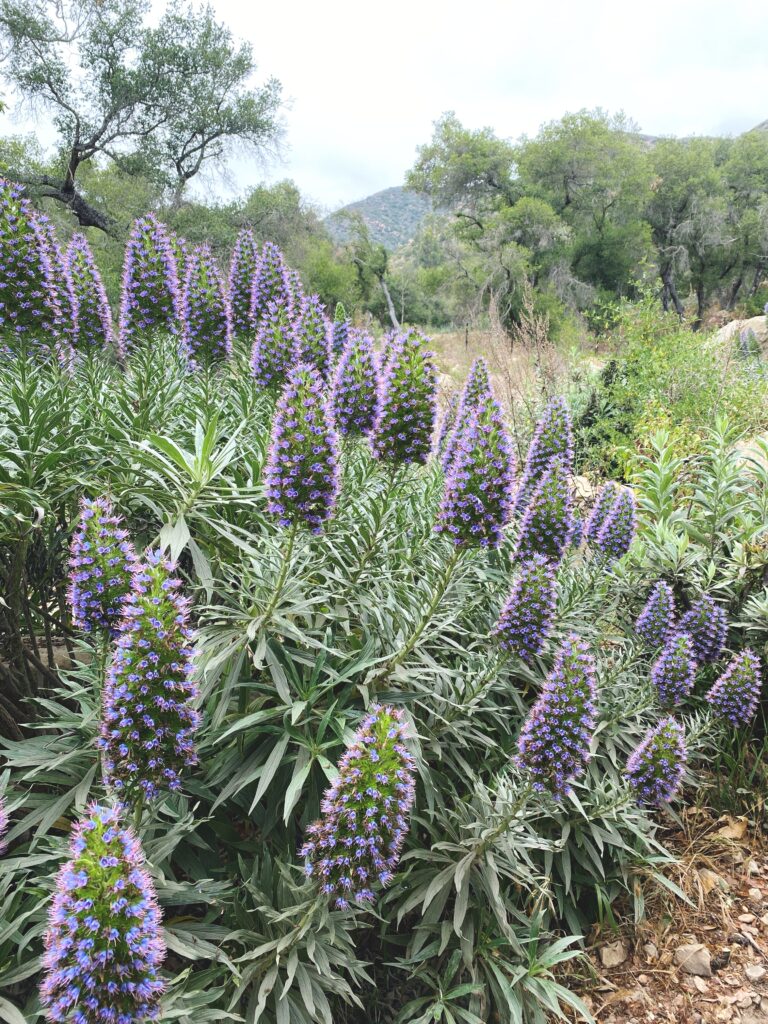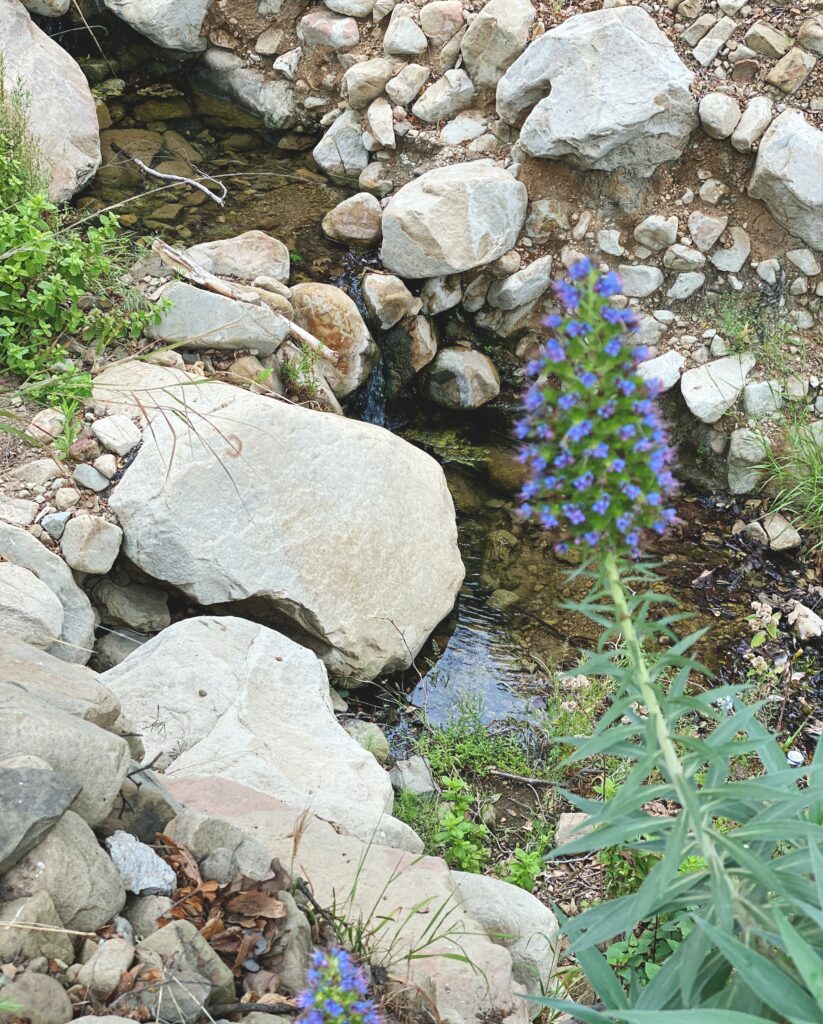 The path is filled with several mini waterfalls.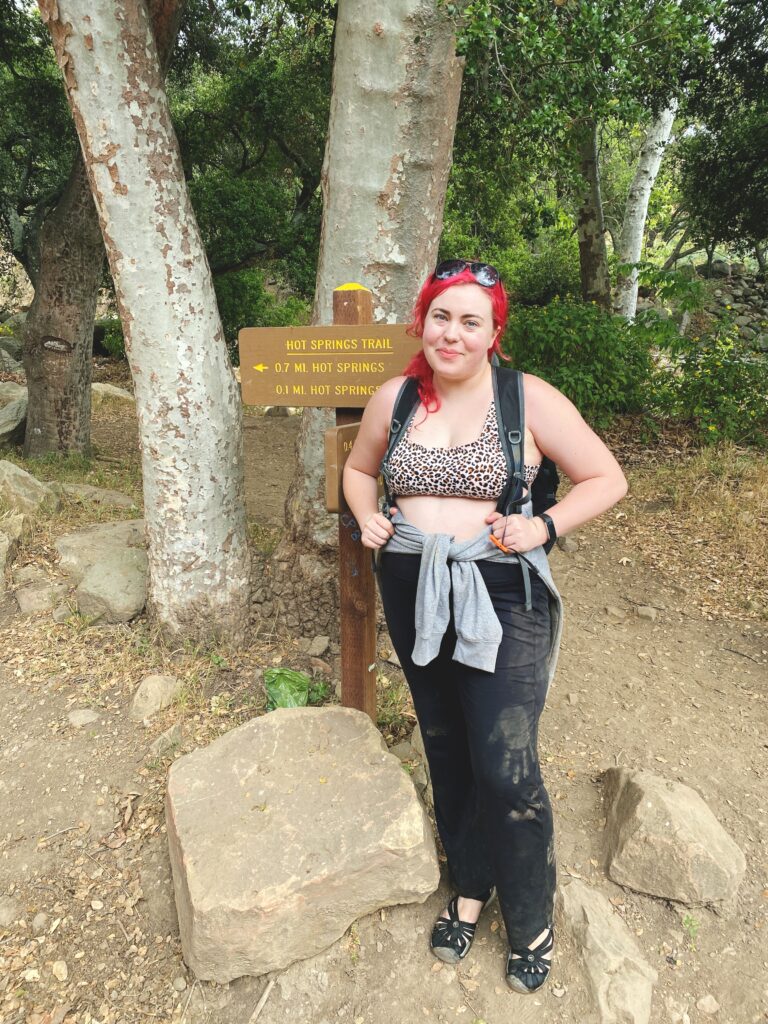 The signs are few and far between so really do your research before attempting the hike. We lost our way a couple of times, but with the advice of helpful locals, we found our way.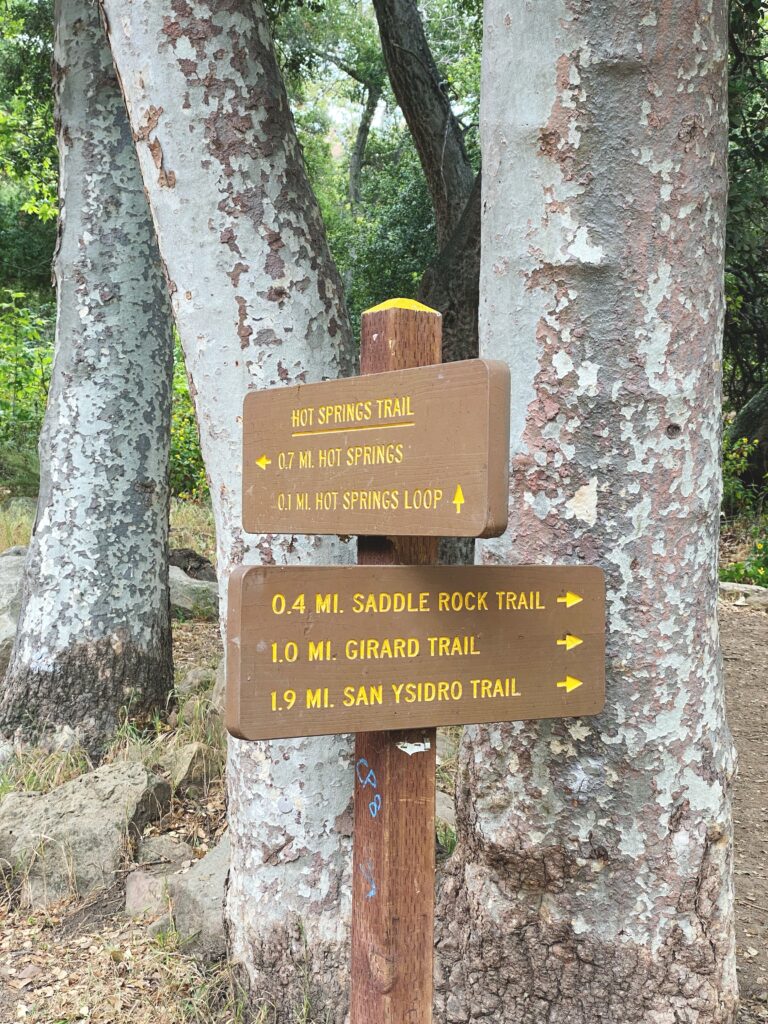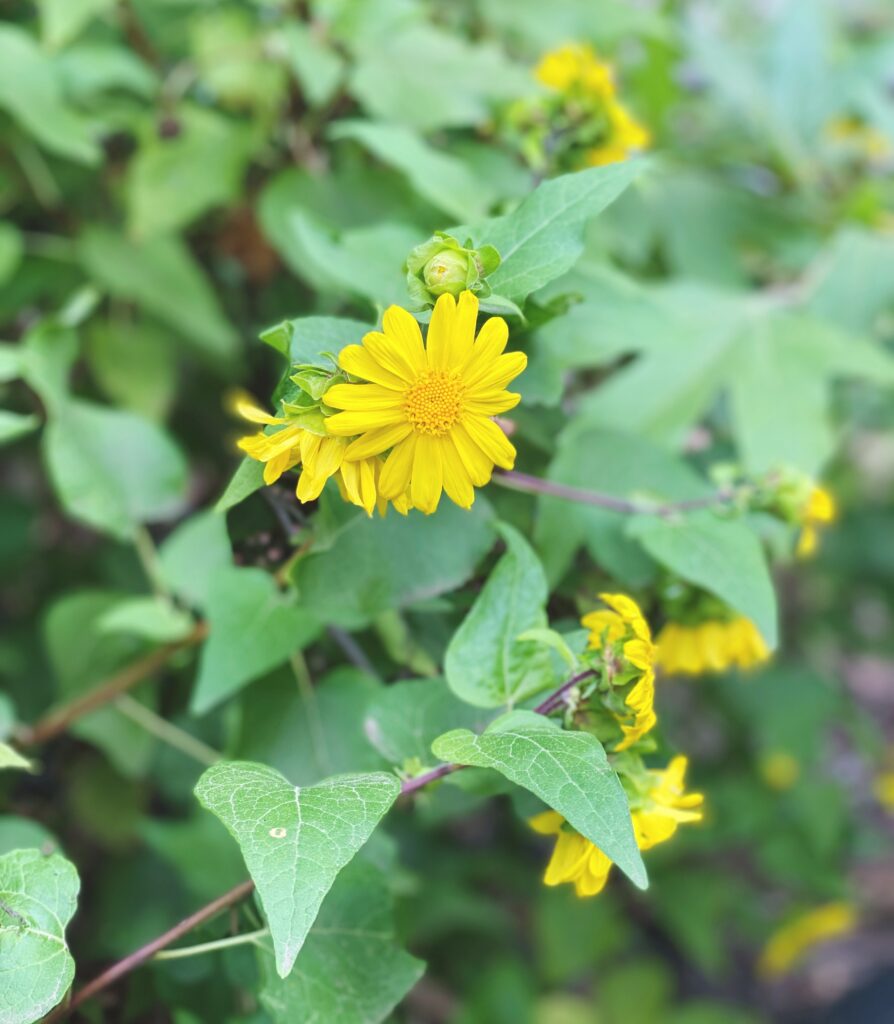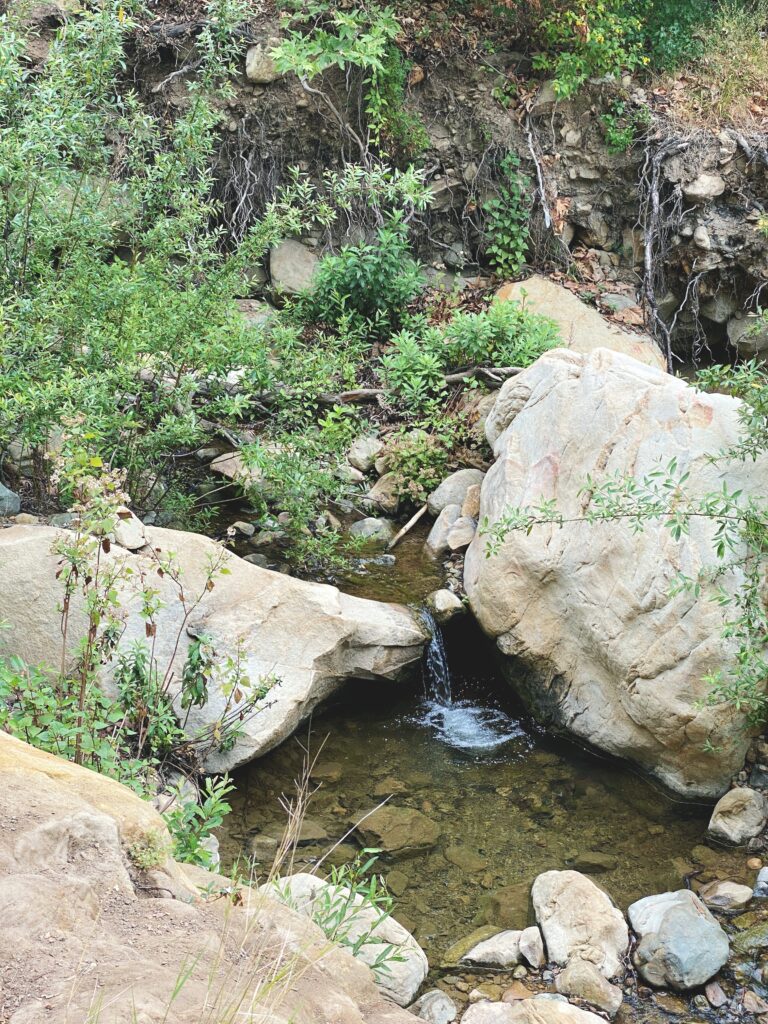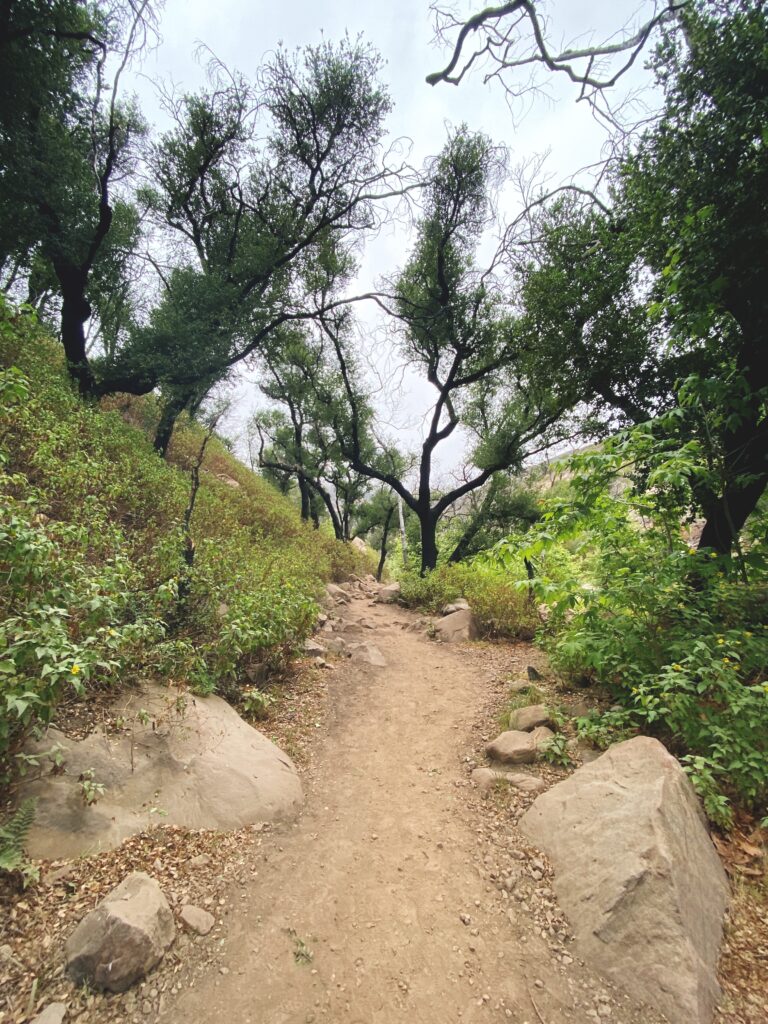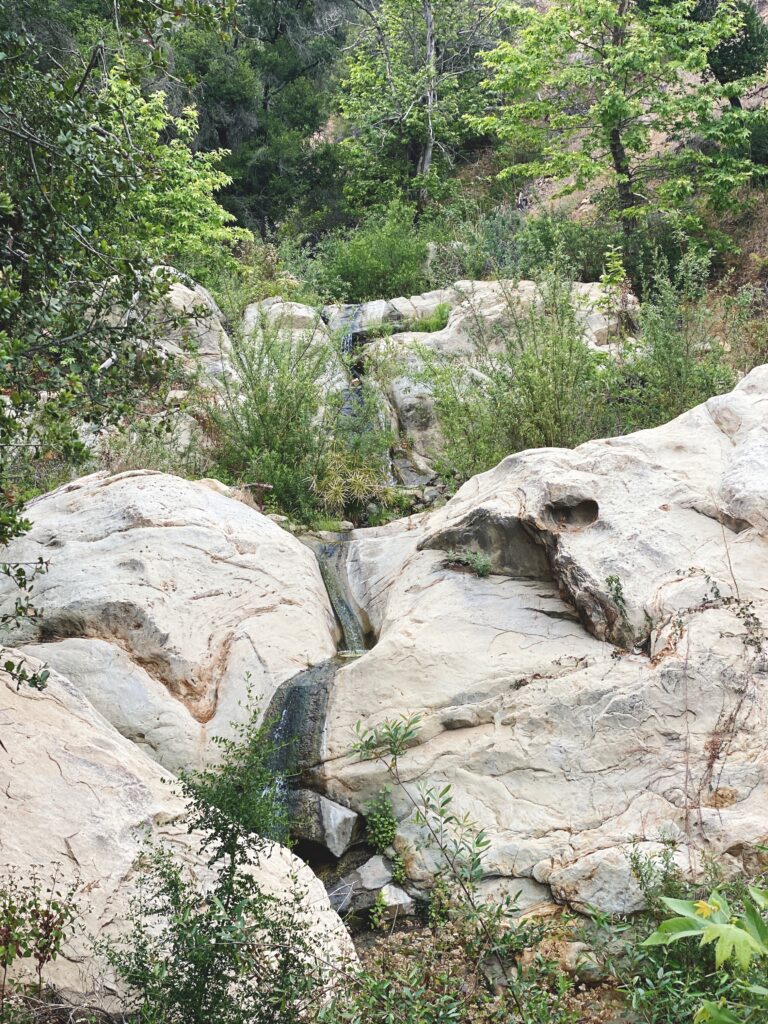 This metal piece can be found at the first fork in the road. Veer left. At the second fork, veer left.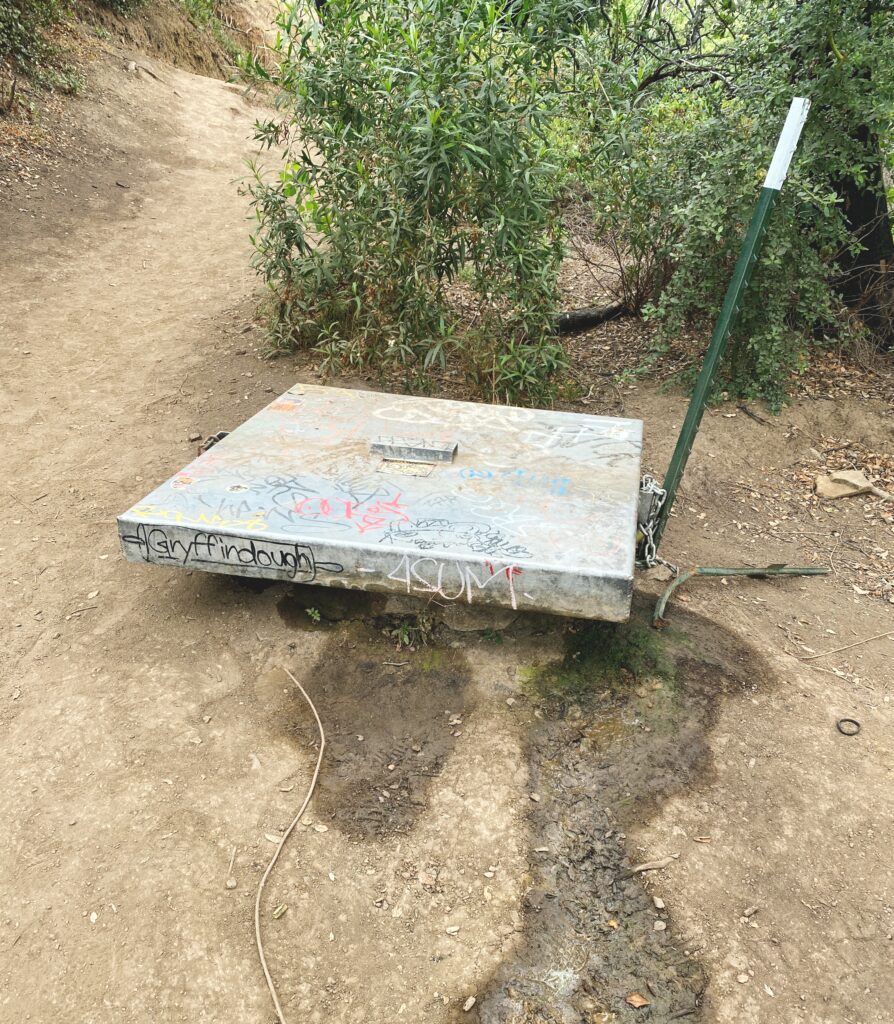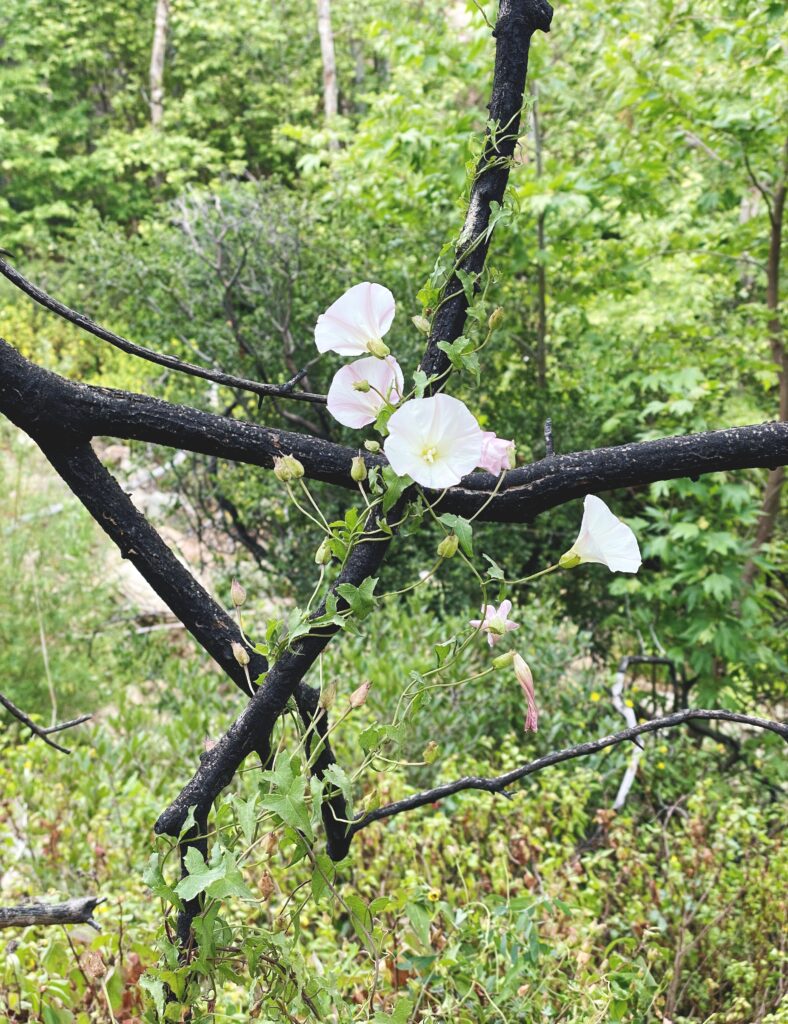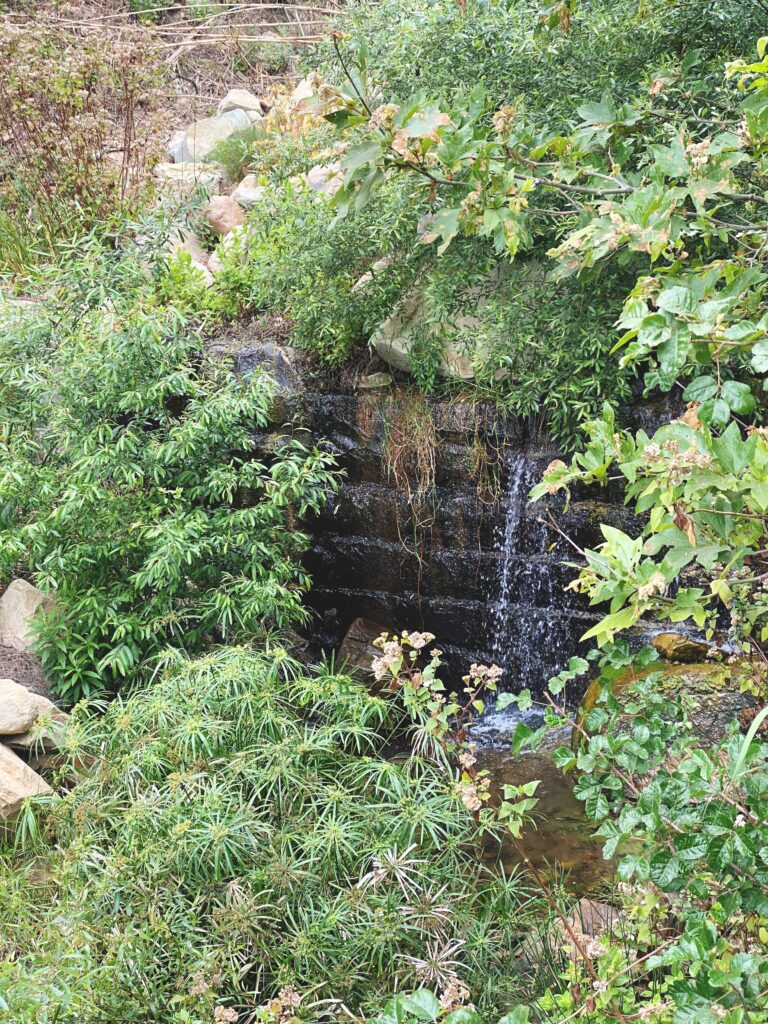 When you see the next and last metal piece, turn left. You should be able to smell the sulfur at this point. Your next mission will be to cross a giant riverbed (which was the steepest and hardest part of the hike), and after walking a little bit longer, you will see the hot spring to your left.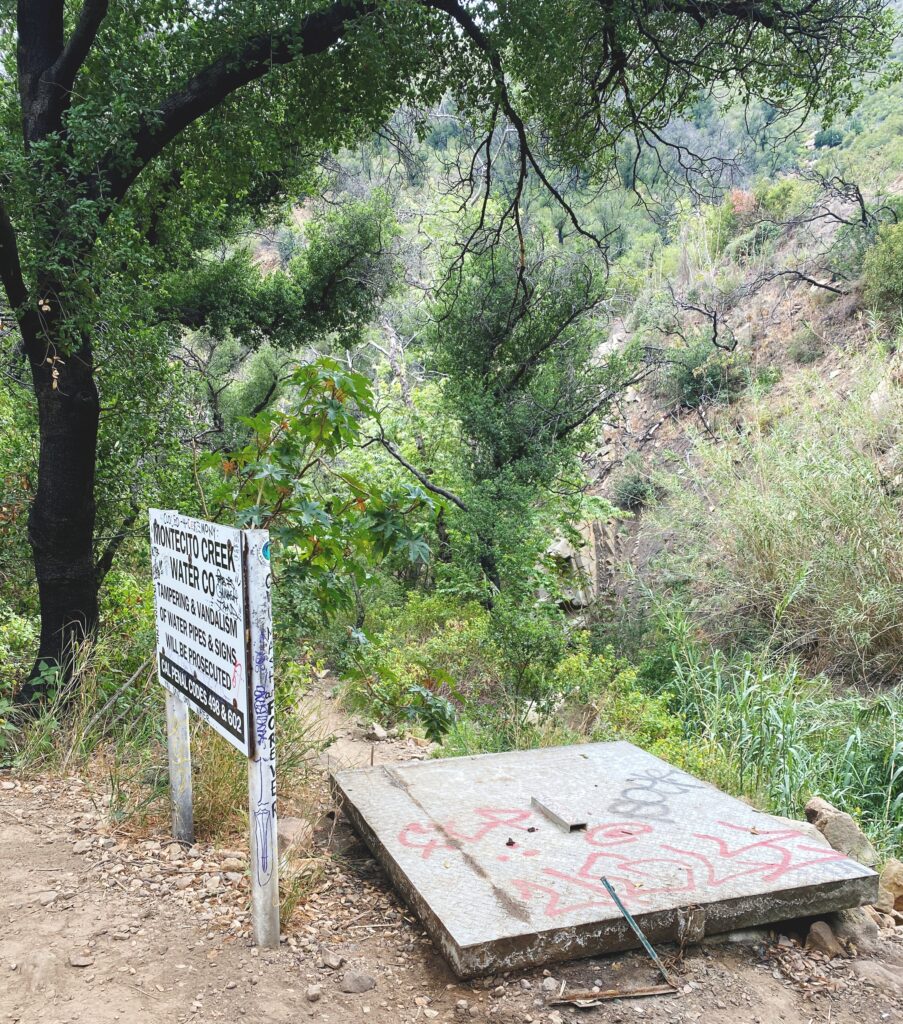 The views are gorgeous!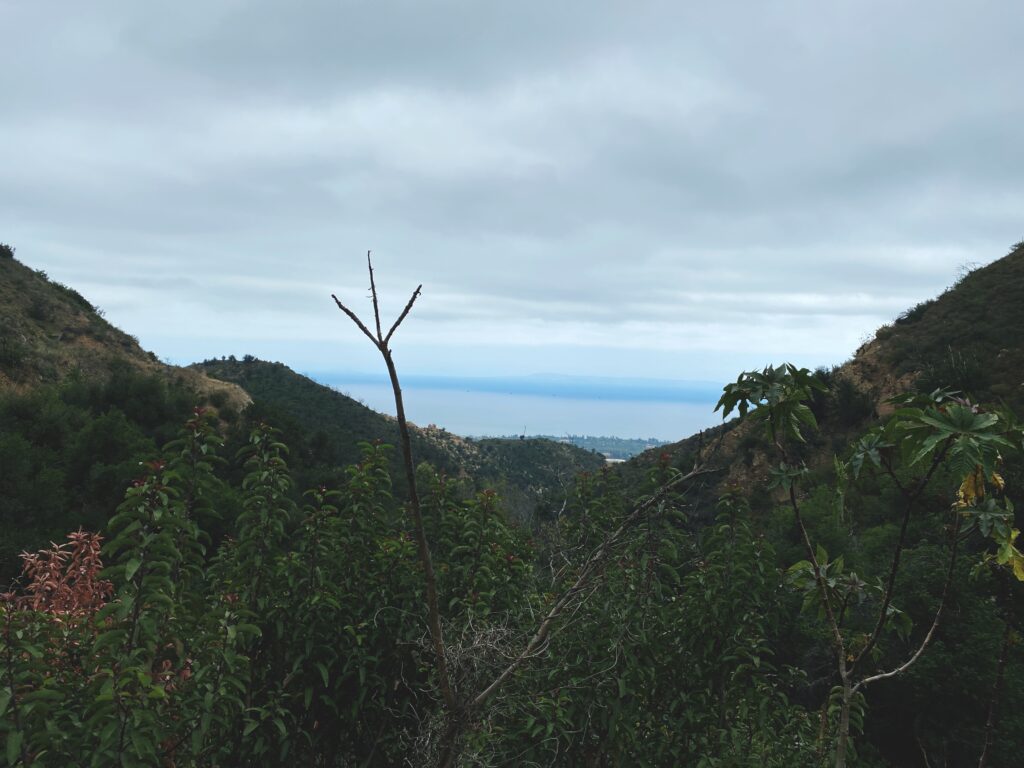 As you can see, it was extremely busy, but everyone was gracious, and it was easy to find our own spot to soak.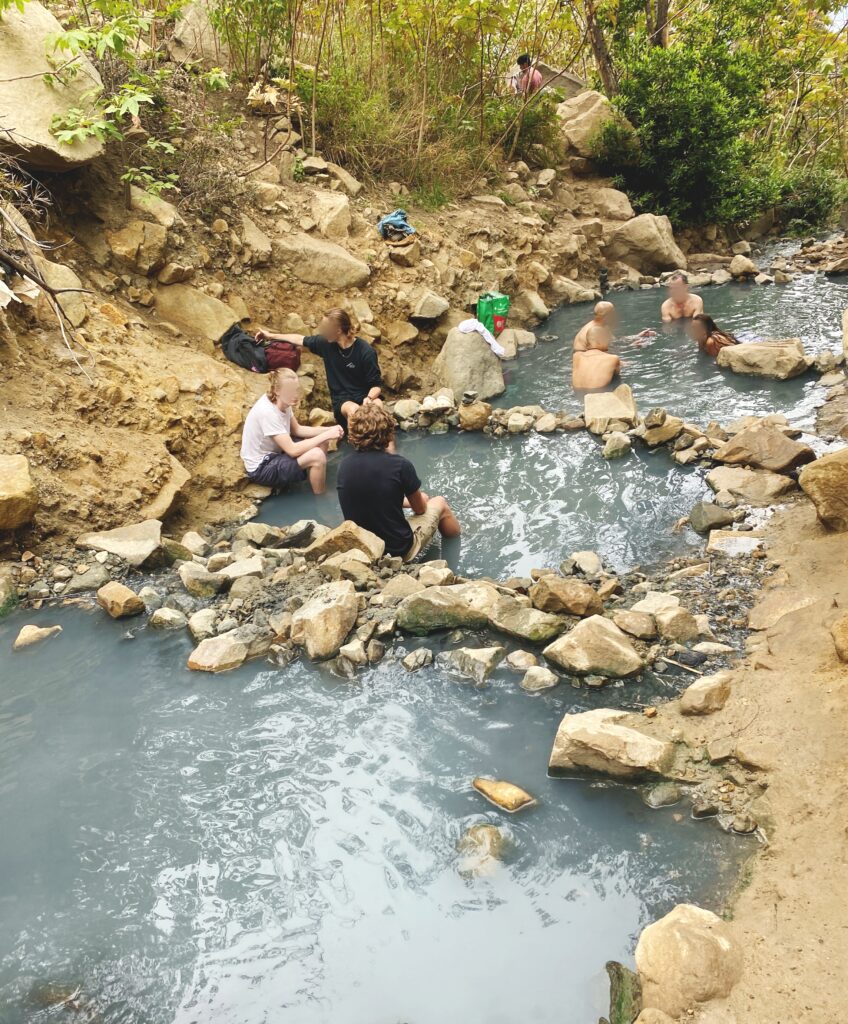 The heat of the water depends on how high you go. We stayed somewhere in the middle, and it was the perfect temperature.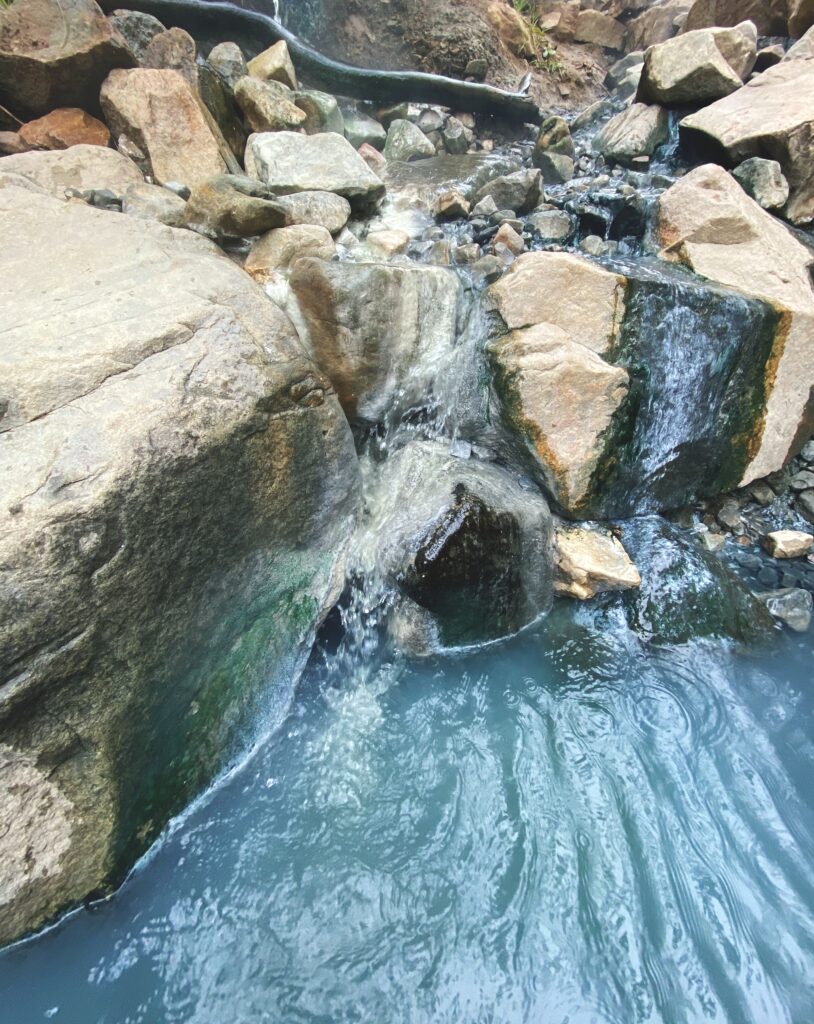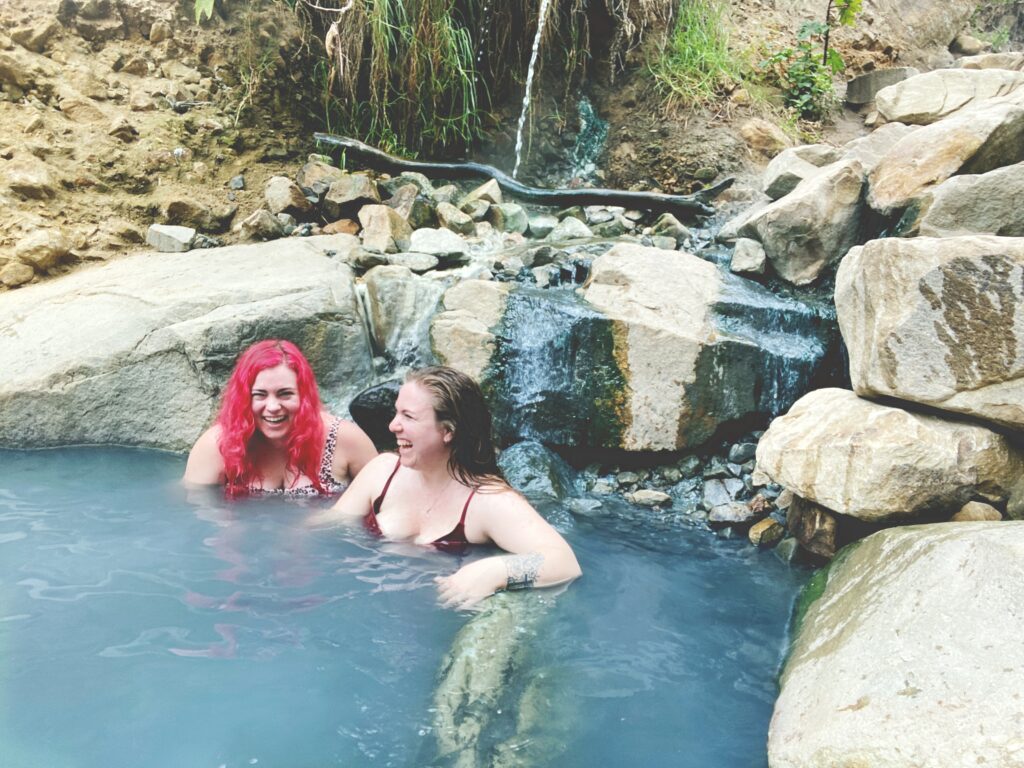 Thank you again, Ariana, for joining me on this adventure! It was the perfect start to the summer. ♡
If you are in the area, I encourage you to pack your suit, sunscreen, water, best hiking shoes and experience the magical, healing waters for yourself.
Also, there are no trash cans along the path so please be a kind human and take out any trash that you bring in.
Hours: 24 Hours. Although, I would NEVER recommend hiking it in the dark.
Parking: Free!
Entrance Fee: Free!
Pet Friendly: Yes. Personally, I would never bring my dog on this particular trail since it is so unpredictable, and the springs can get crowded.
All my love,