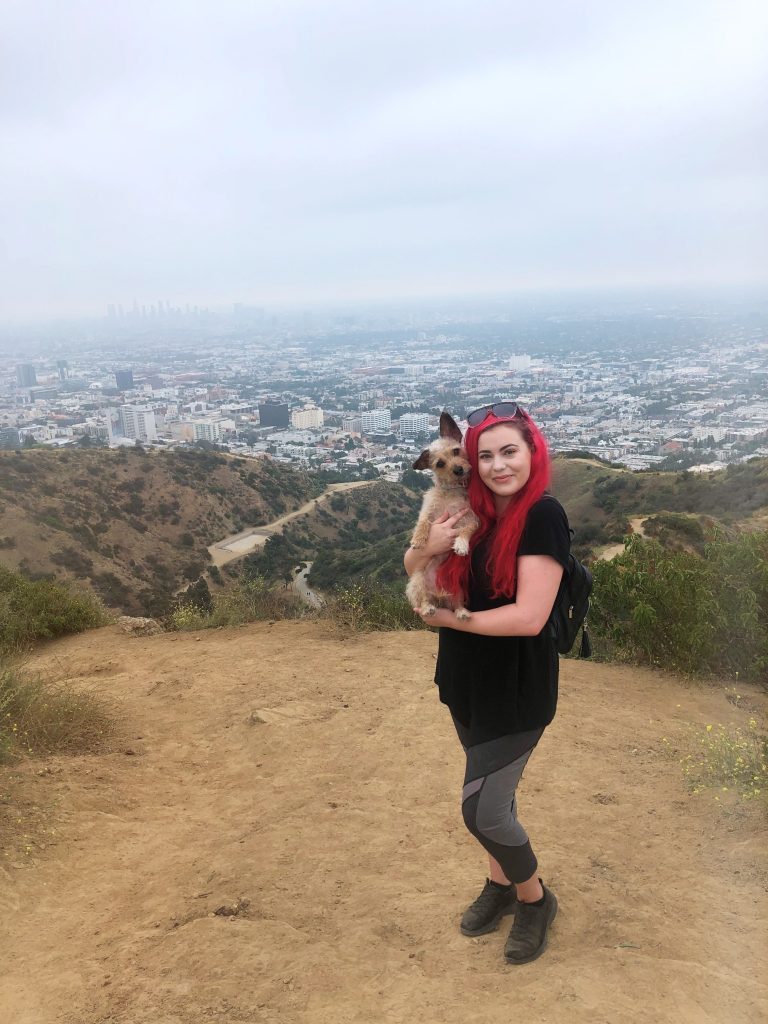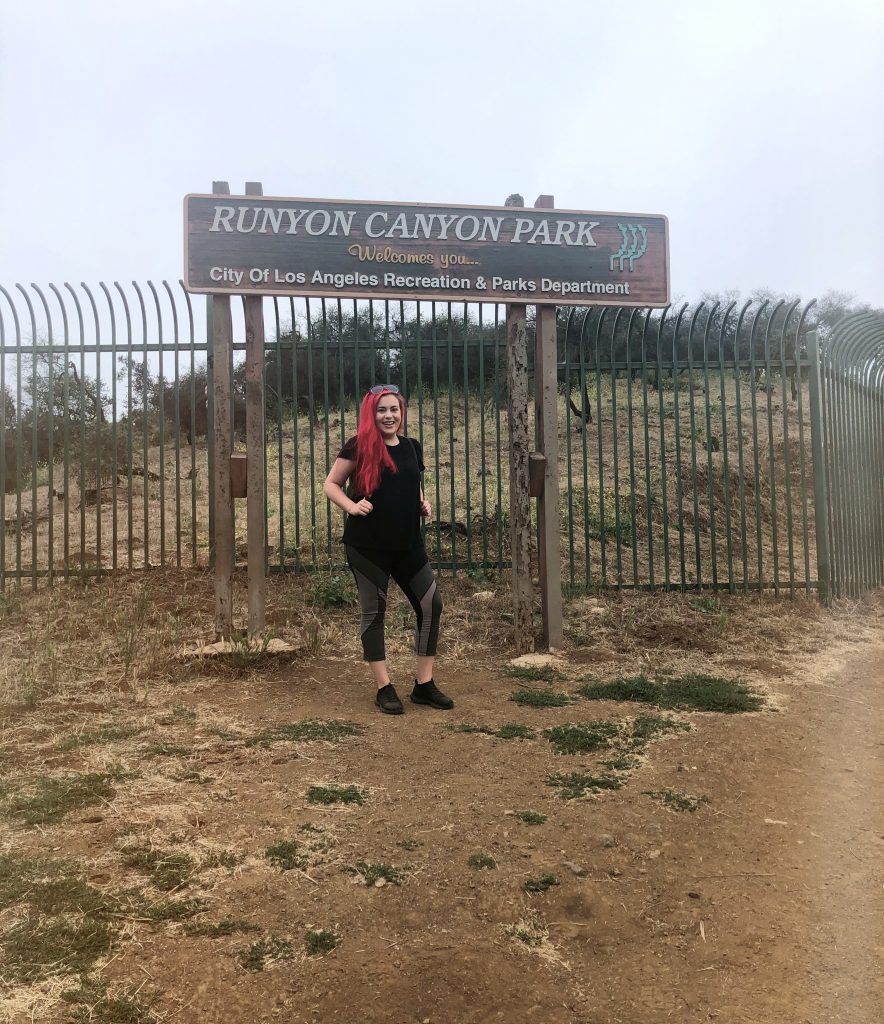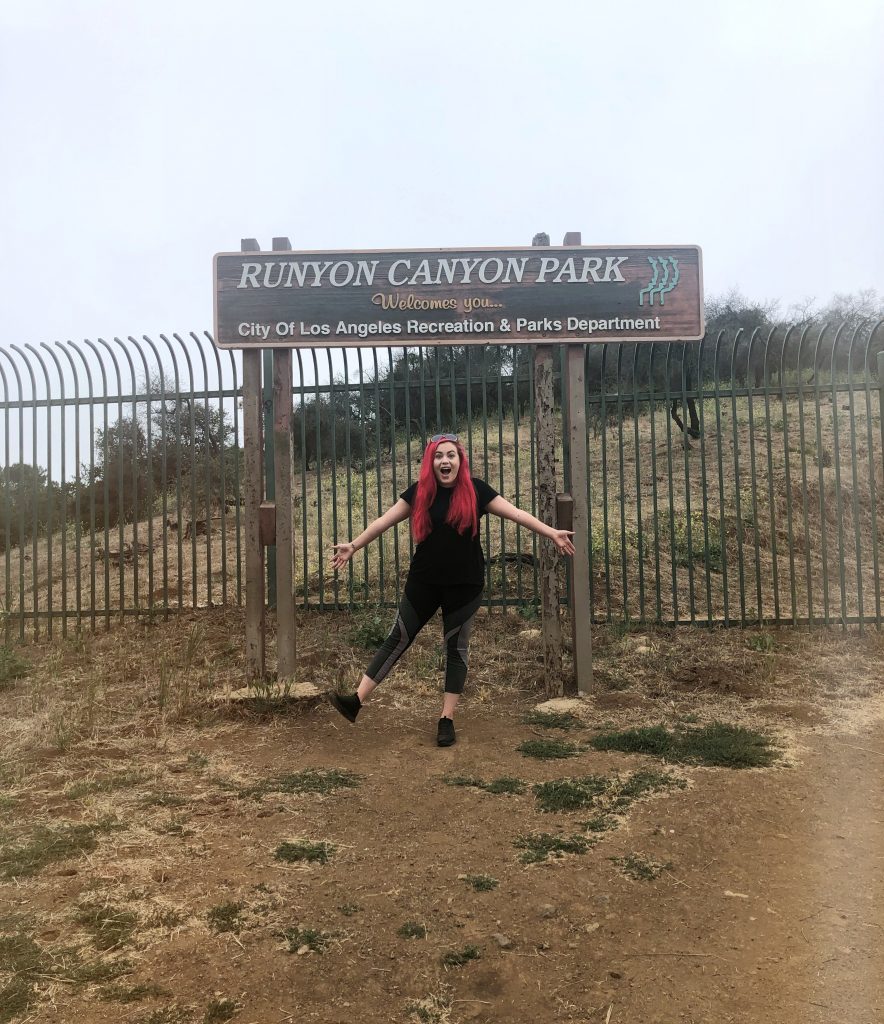 Once upon a time, I convinced my mom to accompany me on an "easy", "brisk" hike. Oops. At least it was cloudy and colder on the day that we went. I can't imagine hiking Runyon Canyon in the dead heat.
Runyon Canyon is one of those things that every SoCal native has done, but somehow, not me. I was determined to fix that this year, and now I can say that I have conquered the beast. There are two entrances to the hike: N Vista Street or the one we chose on Mulholland Drive. I'm not familiar with the Vista Street area, but we got VERY lucky and found a parking spot right by the northern gate.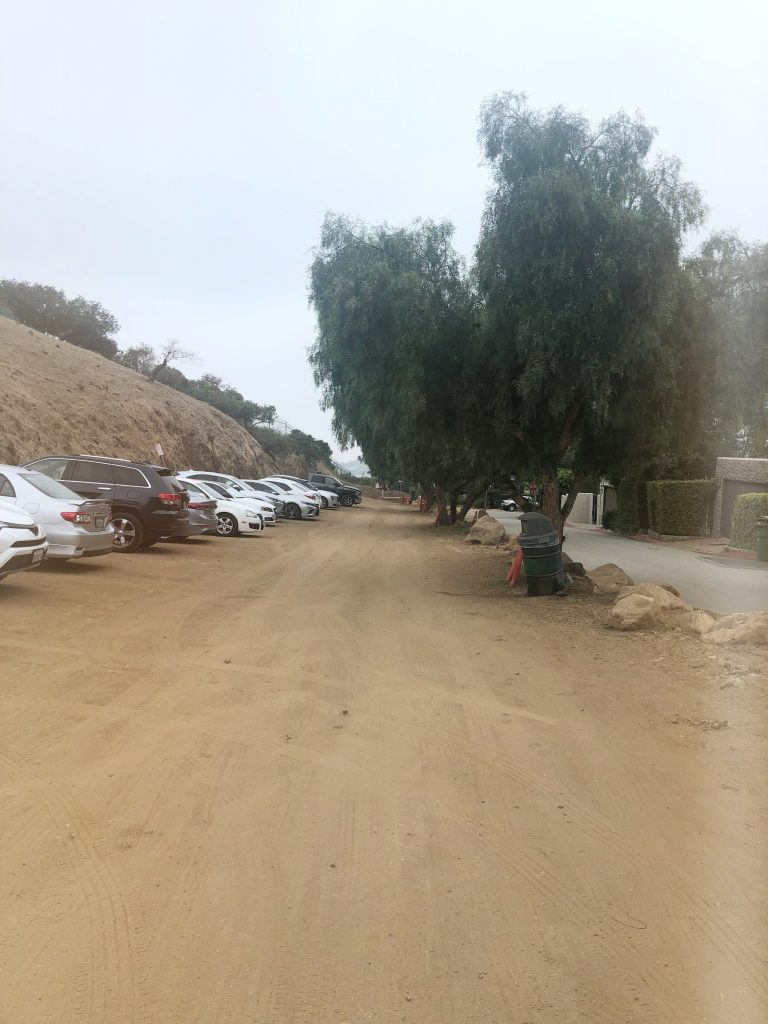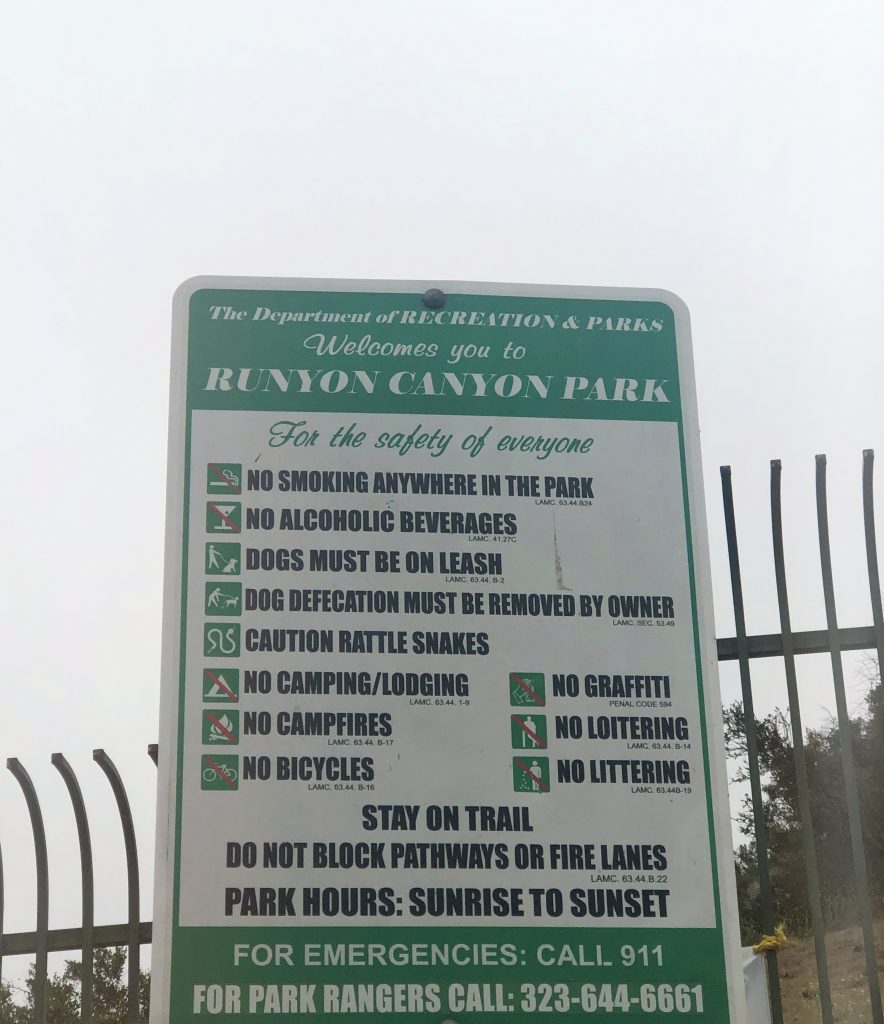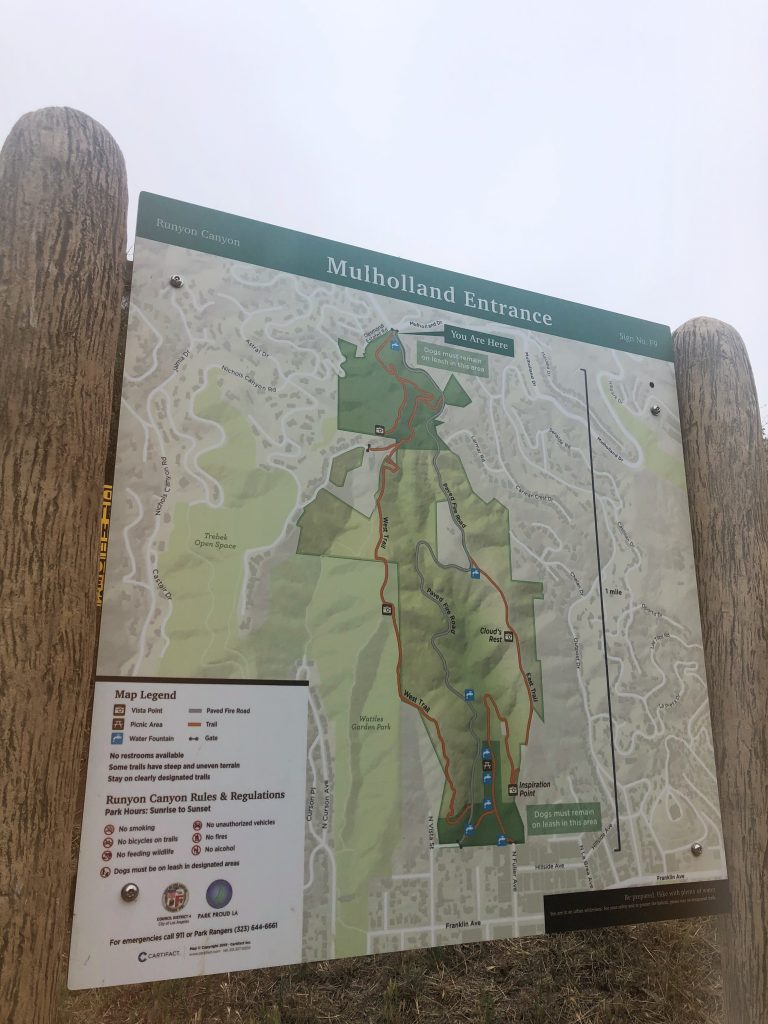 You can make the hike as easy or as difficult as you want. I know some people stay on the paved fire road, and others circle the whole thing. It all depends on what you want, and how long you want to be there. We took the West Trail all the way down, and circled back up on the fire road.
Don't be scared about getting lost! There's so much traffic on the trail, and most of them are locals. They will happily point you in the right direction.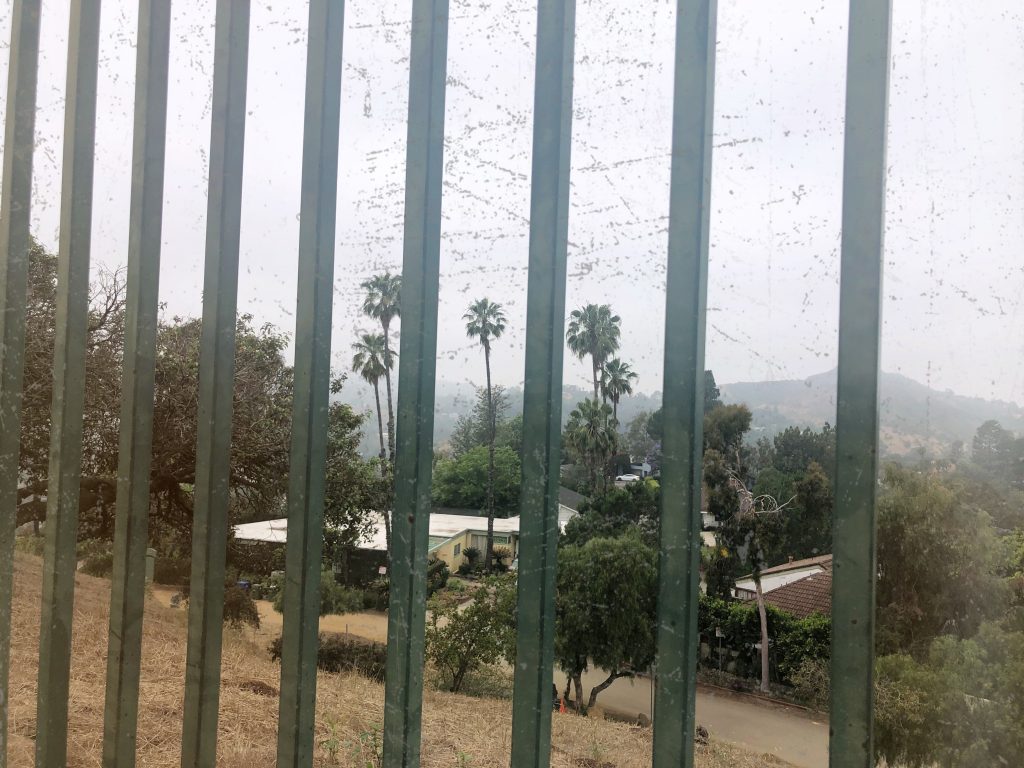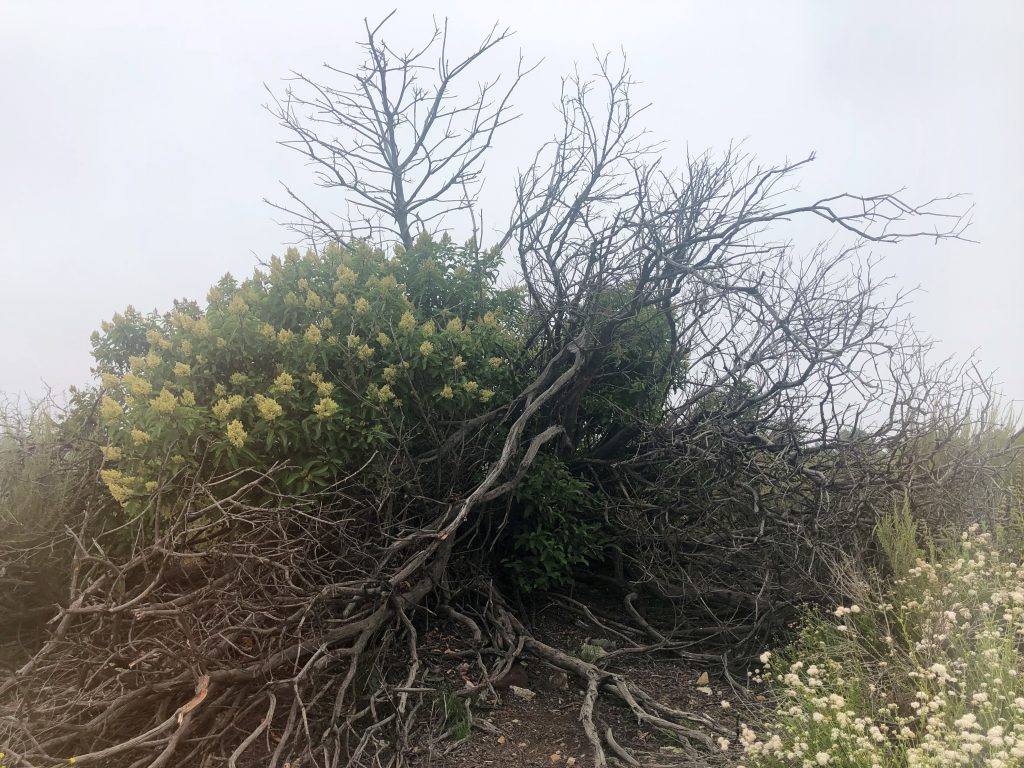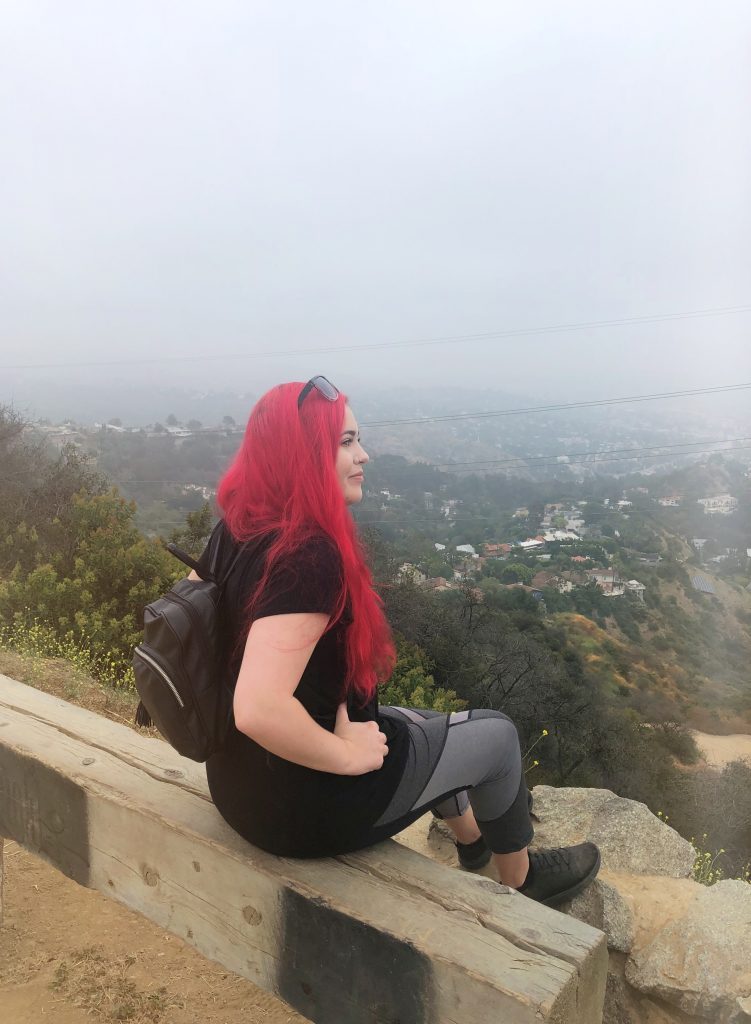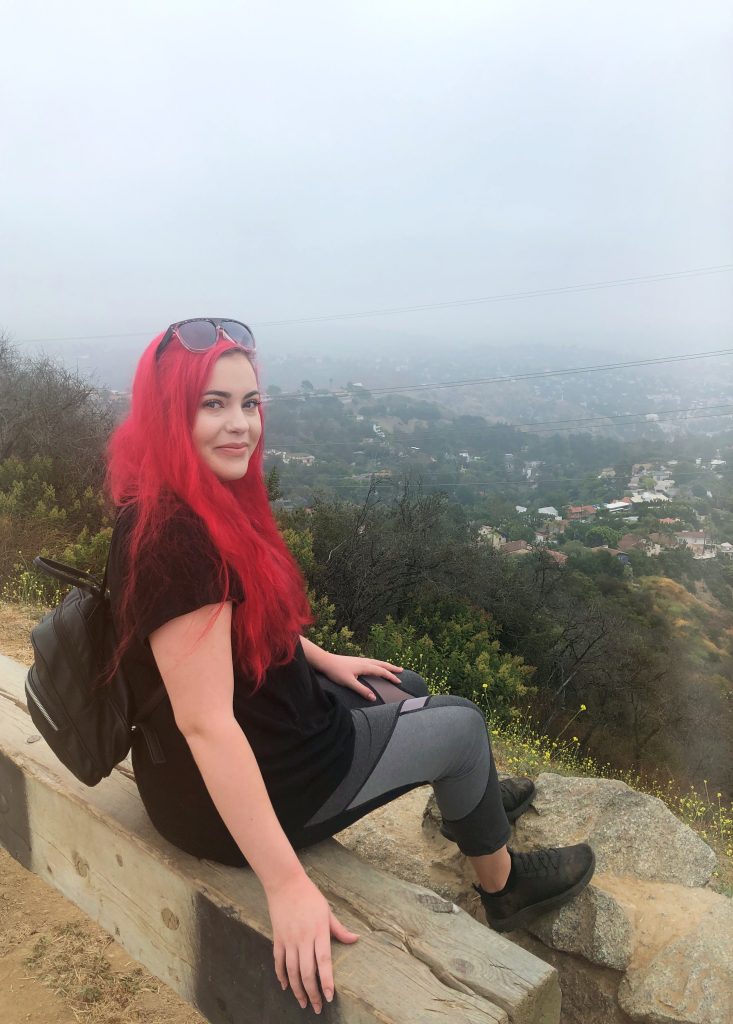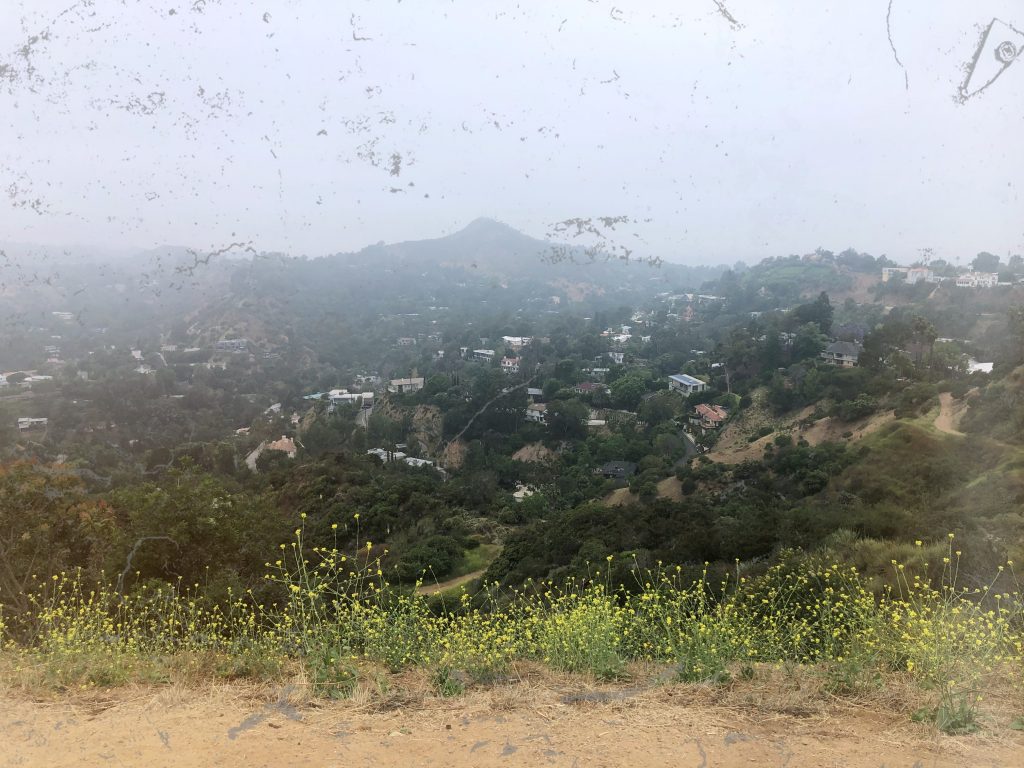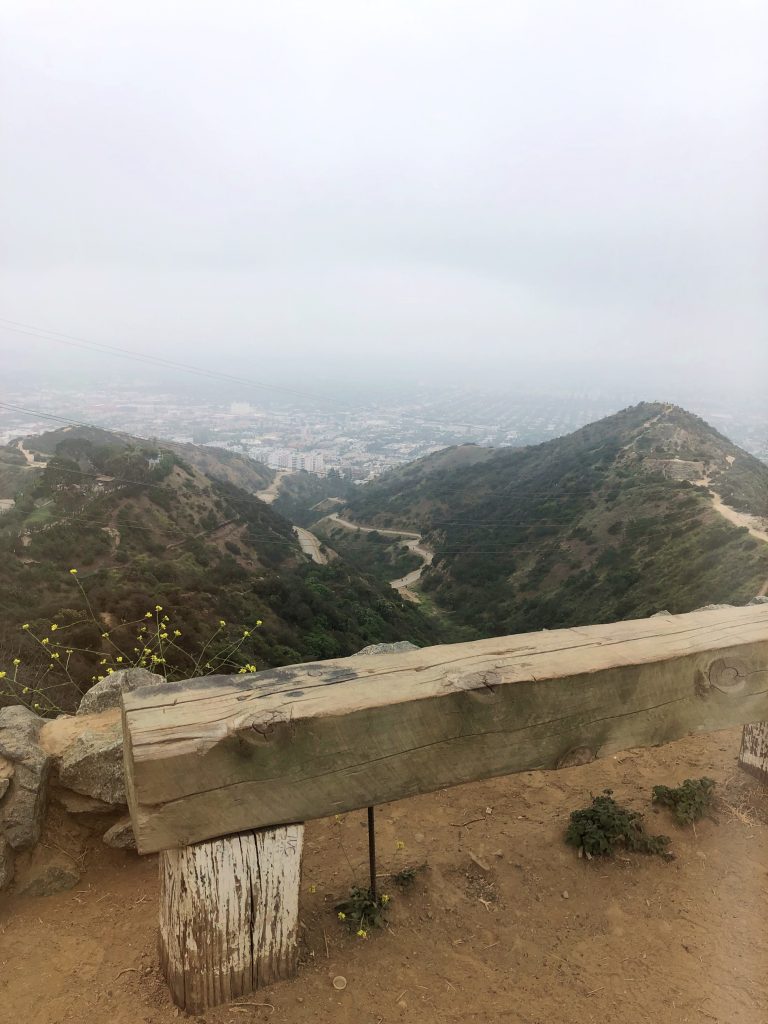 The benches by the inspirational points offer the perfect spot to sit and think about the doughnuts you're going to inhale later.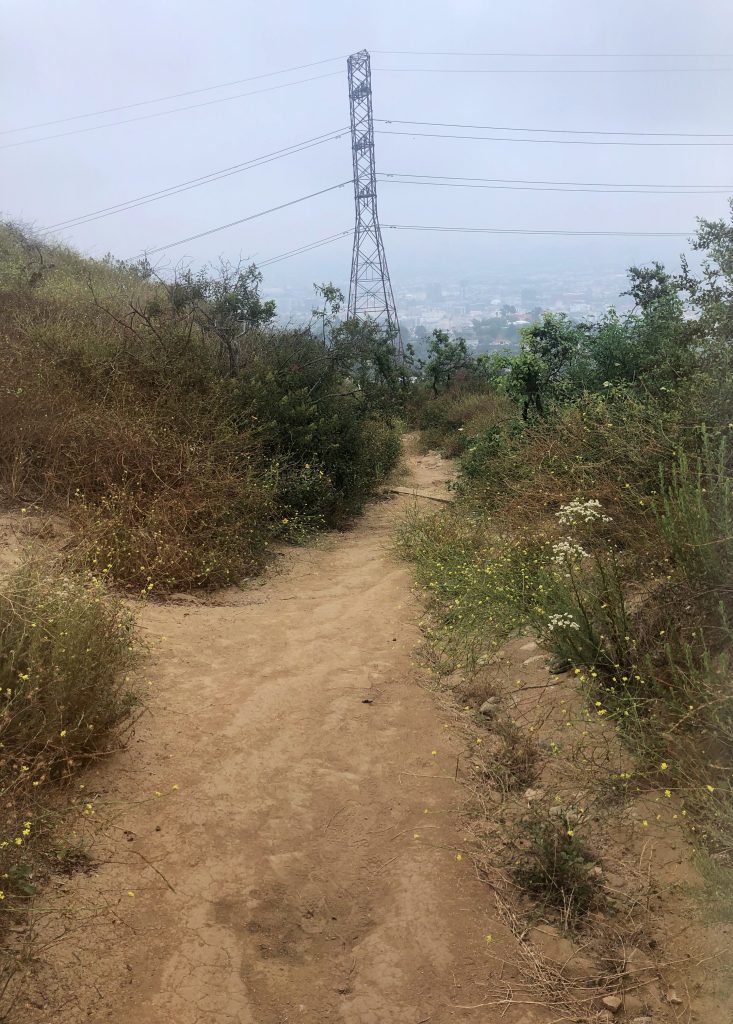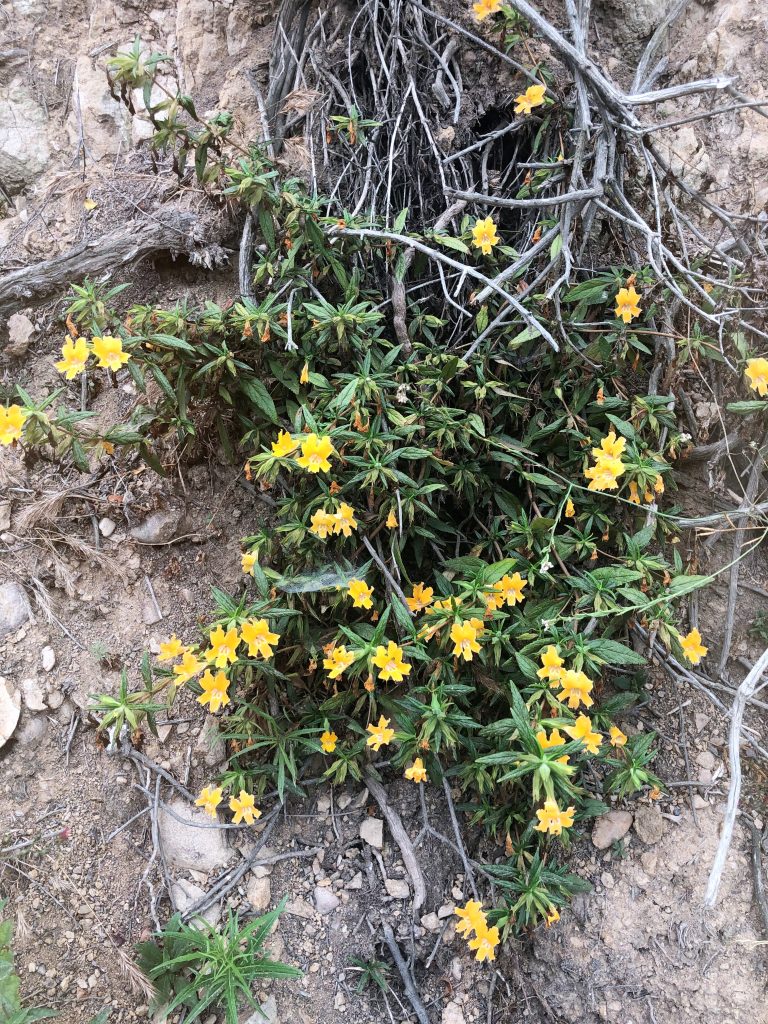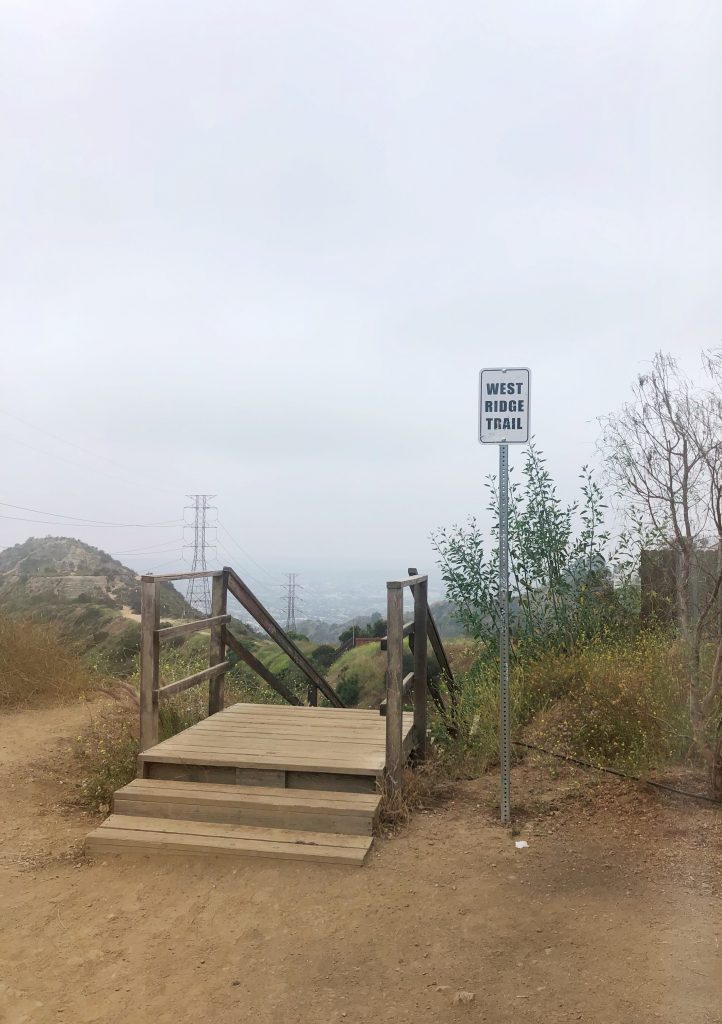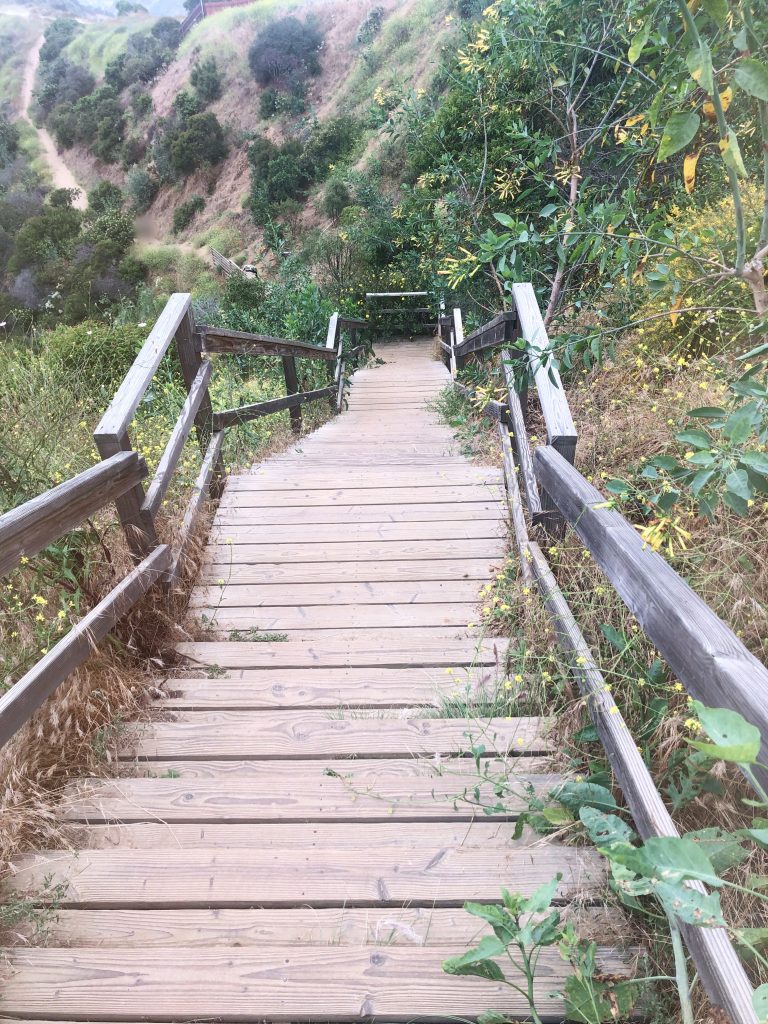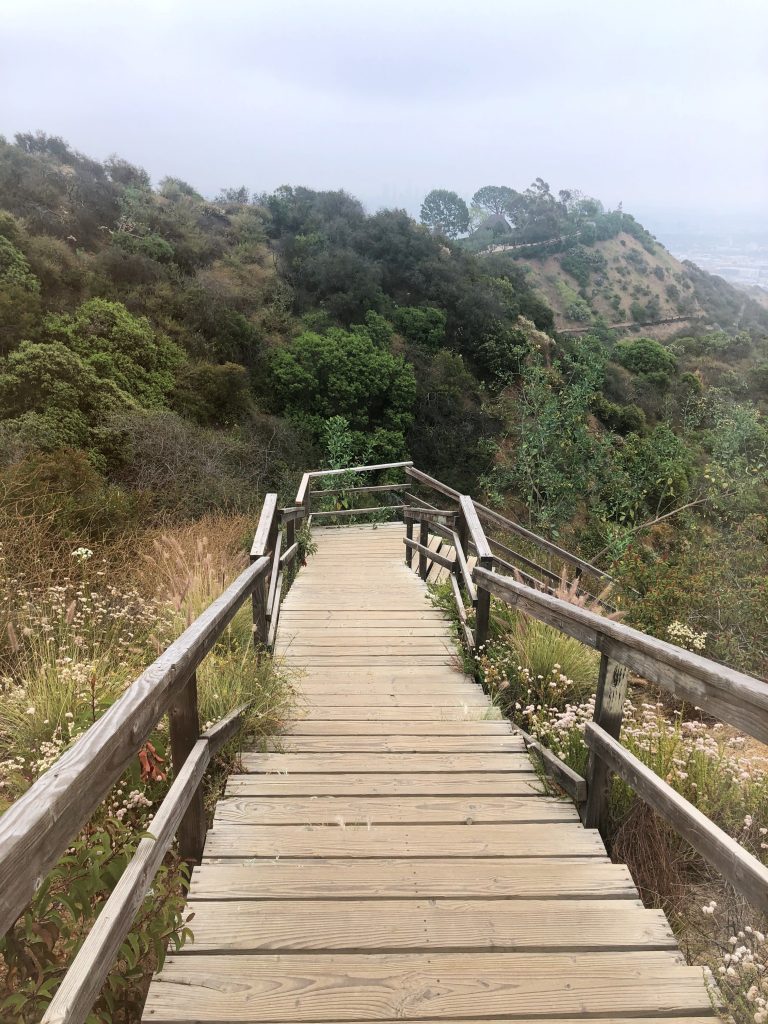 The west trail has a LOT of stairs, steep hills, rocks and slippery slopes. There was one point where I just sat on my butt and slowly slid down. It was a sight to see. The view was worth it though. 😀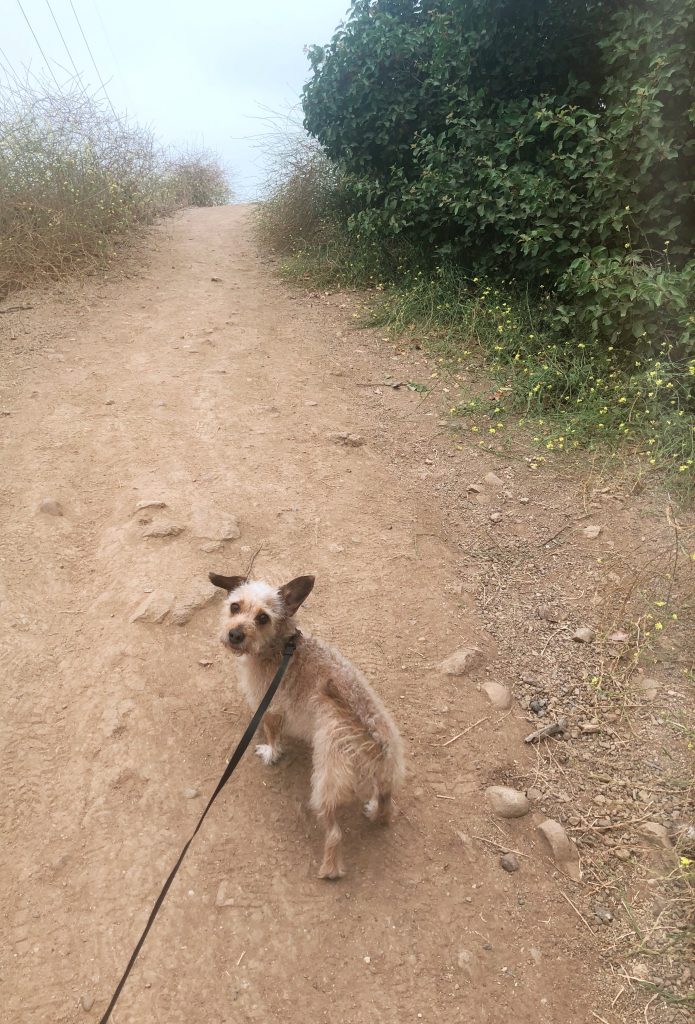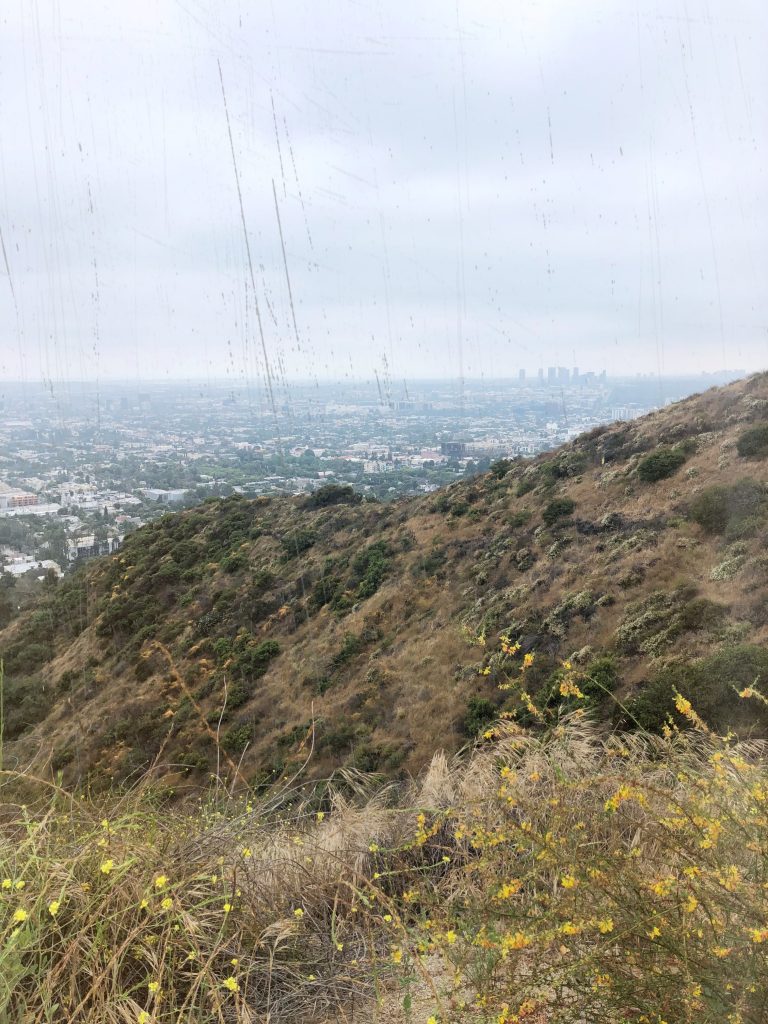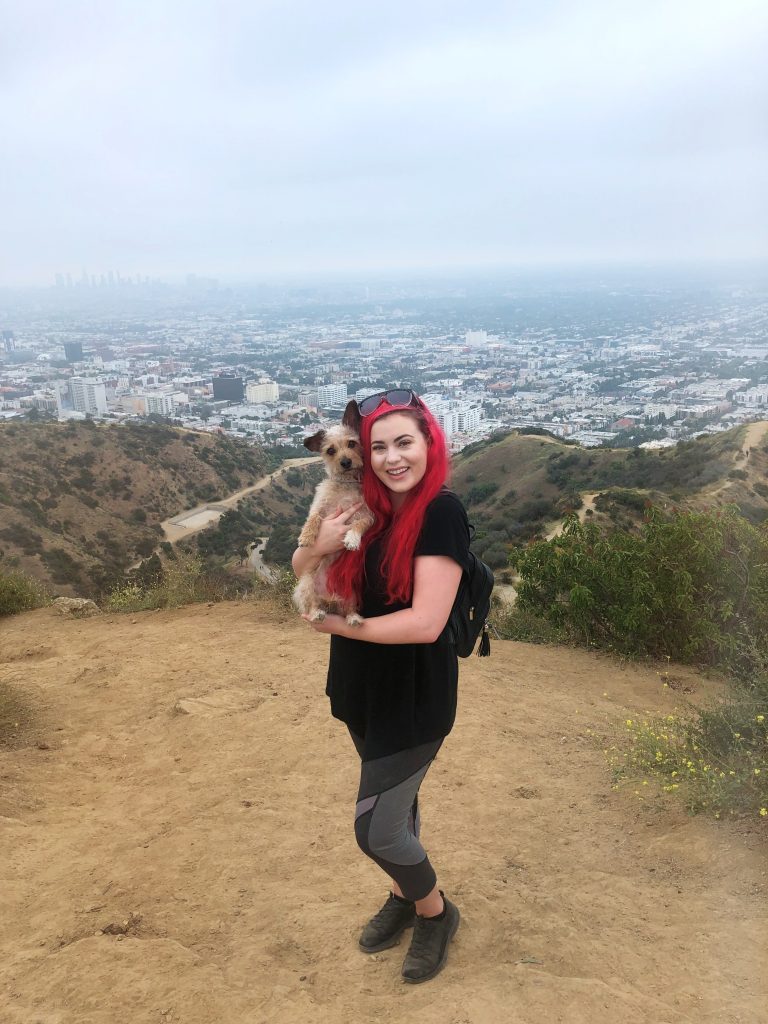 "The harder the climb, the better the view."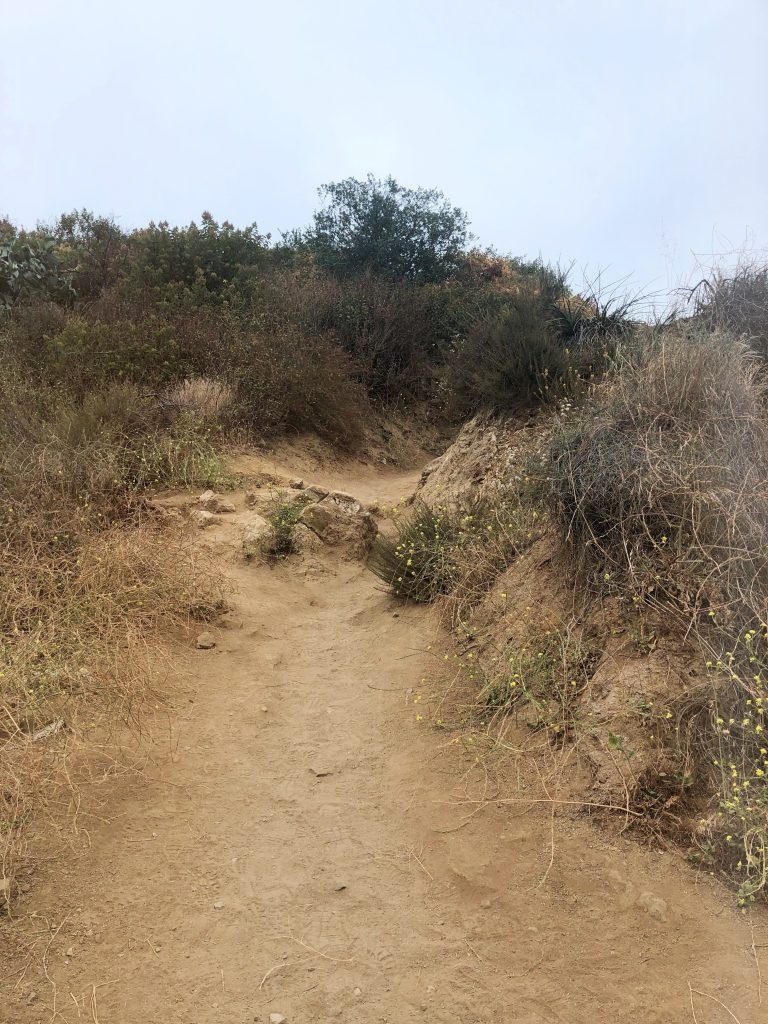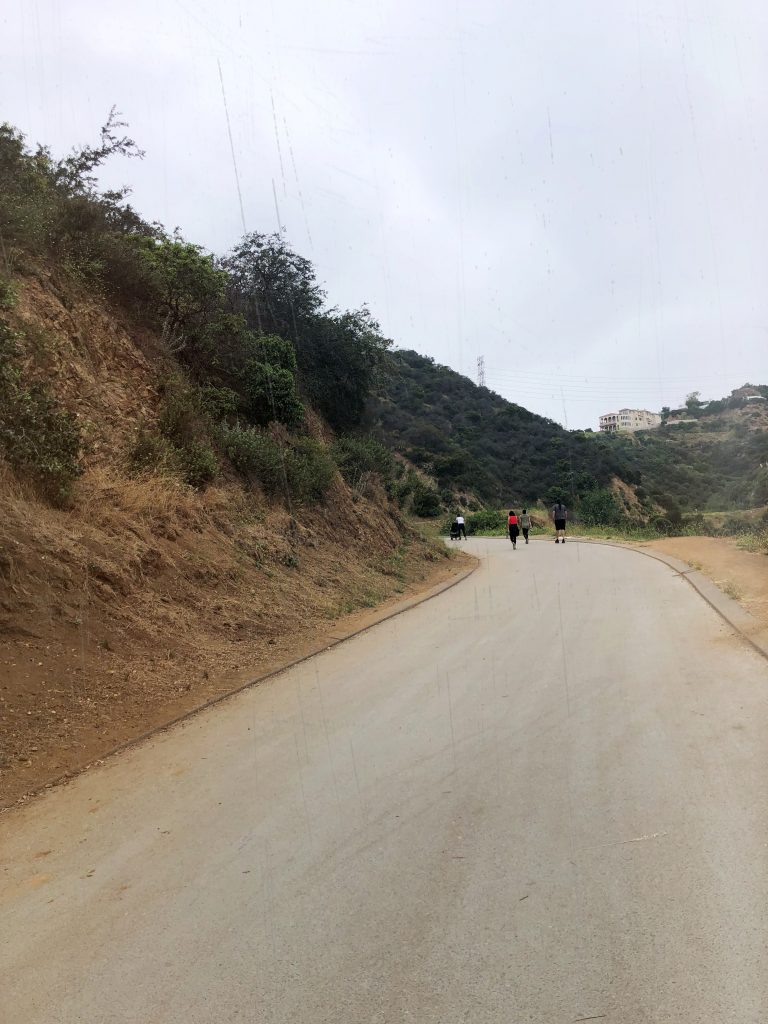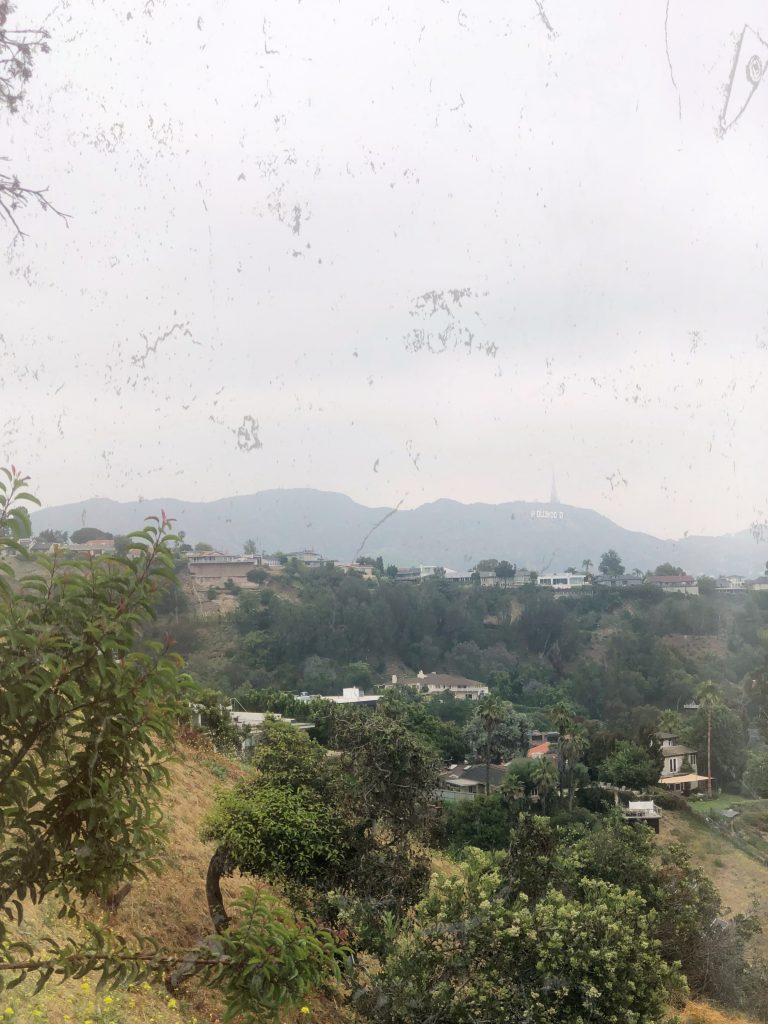 If you squint really hard, and tilt your head, you can almost see the Hollywood sign on the hill!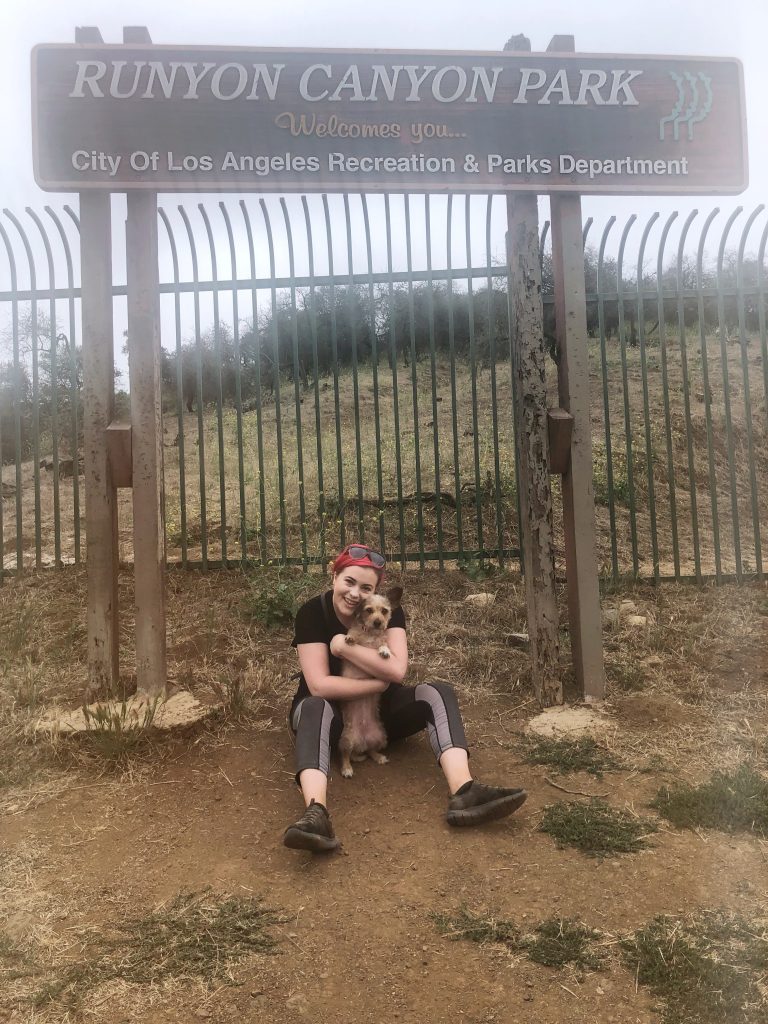 Have you ever hiked Runyon Canyon? What entrance do you prefer?
Park Hours: Sunrise – Sunset
Parking: Free! But keep in mind that the little parking lot fills up FAST, and it gets crazy later in the day. We had barely buckled our seat belts, and a police officer knocked on my window asking when we were leaving. While he was very polite, they take parking spots very seriously. So do yourself a huge favor, and arrive early!
Entrance Fee: None!
Pet Friendly? Yes! Just keep your furry friend on a leash at all times, and don't forget their water bowls. Penelope has IVDD, and honestly, this hike was probably too much for her. So pay attention to how your pet is feeling, take breaks and carry them for a while if they look uncomfortable.
All my love,