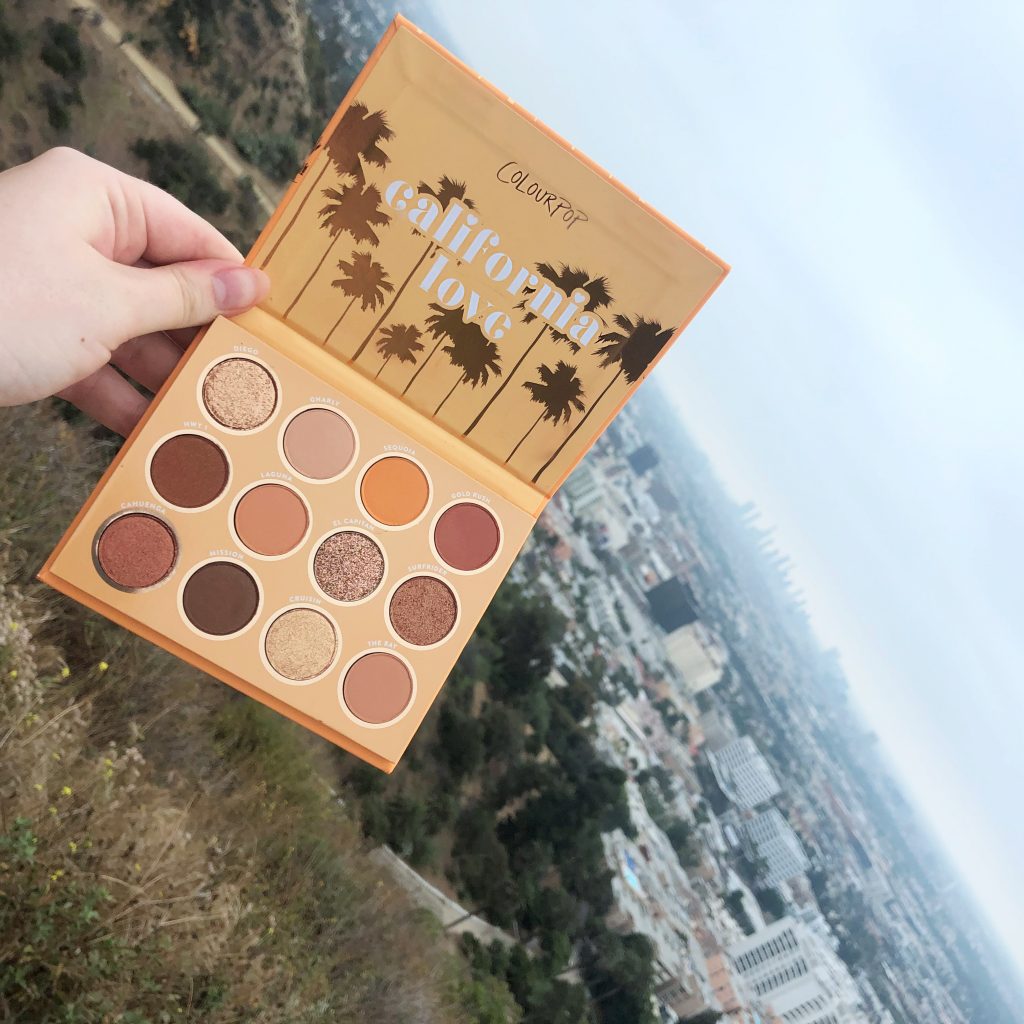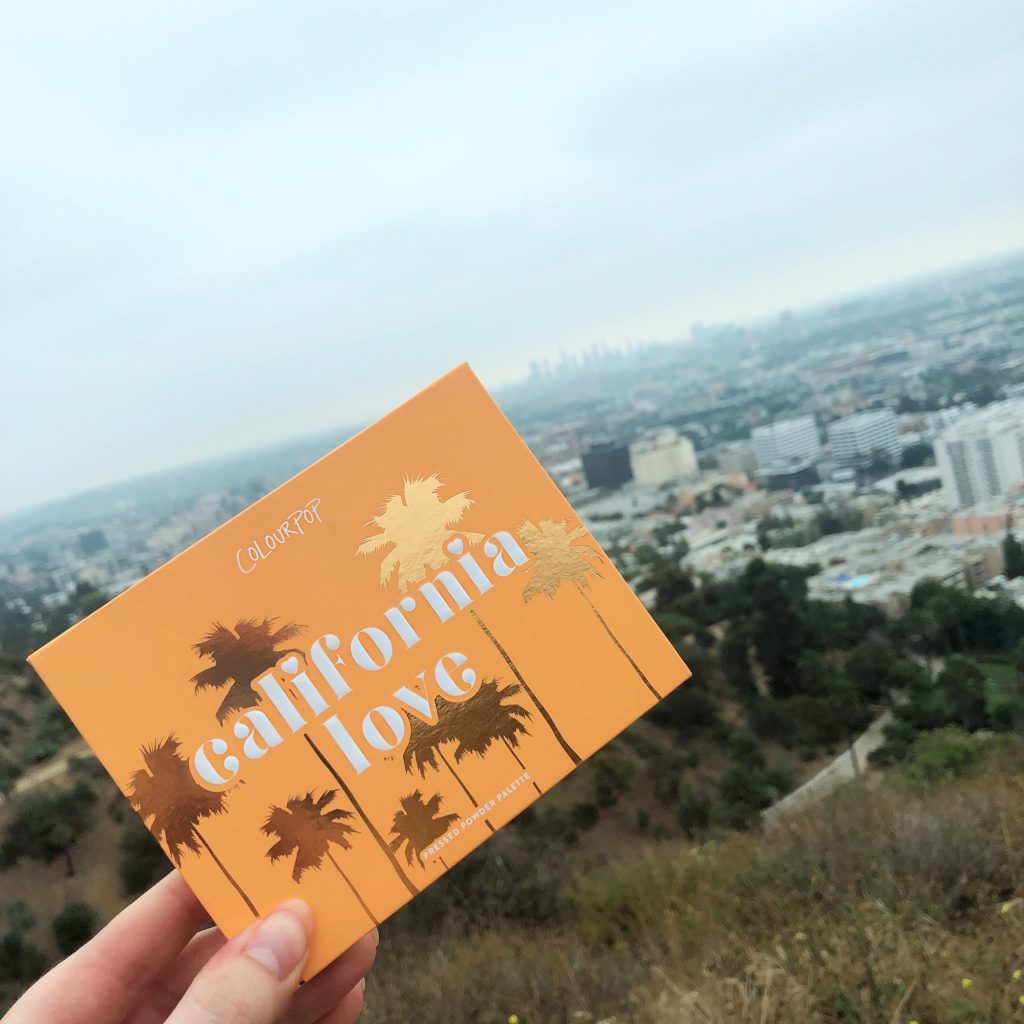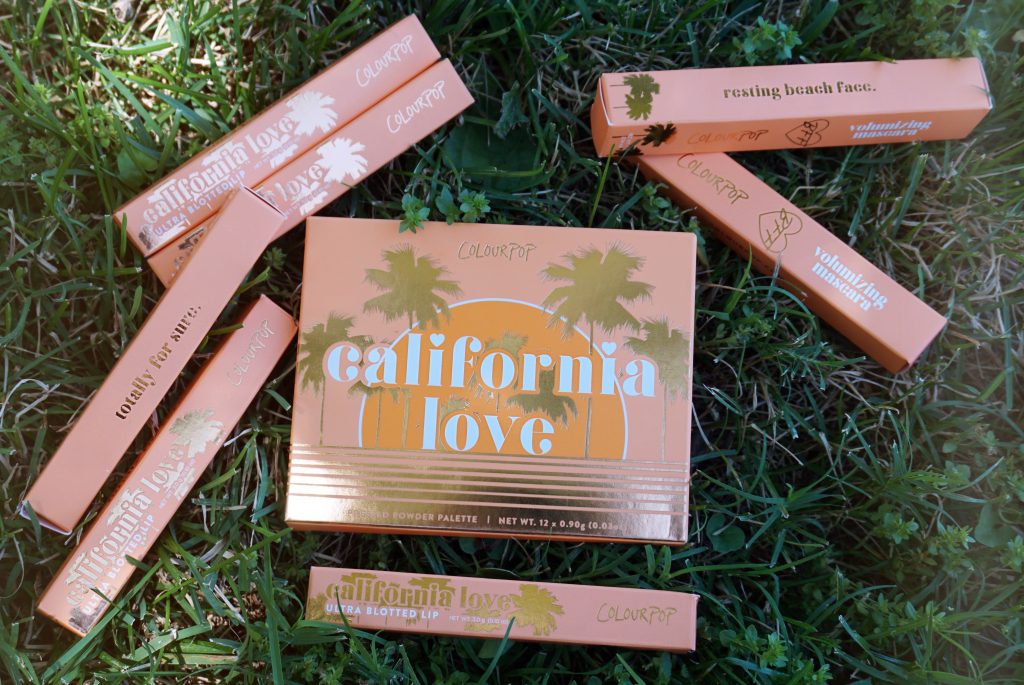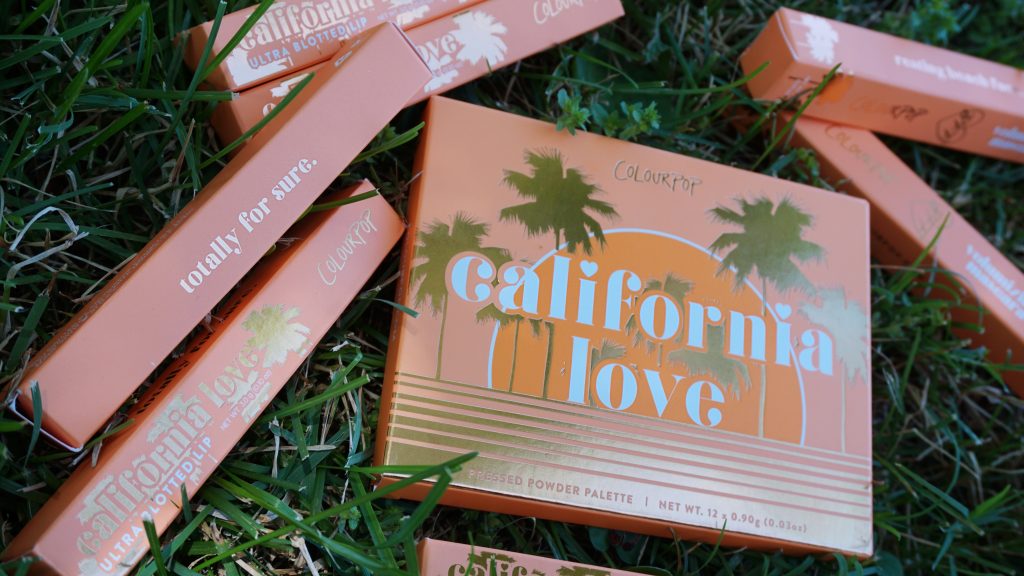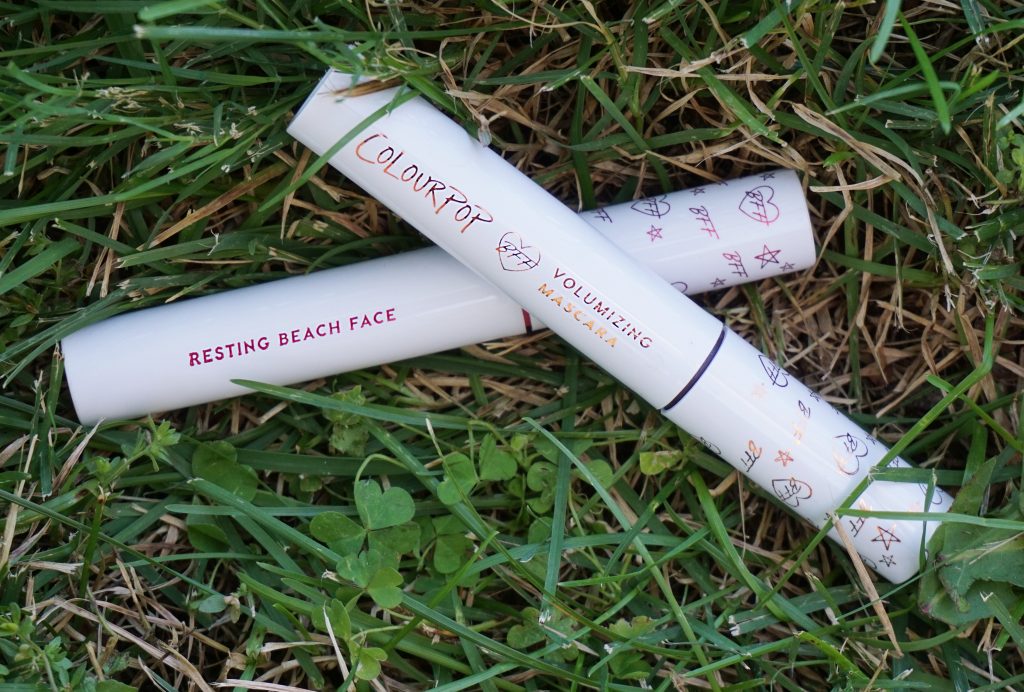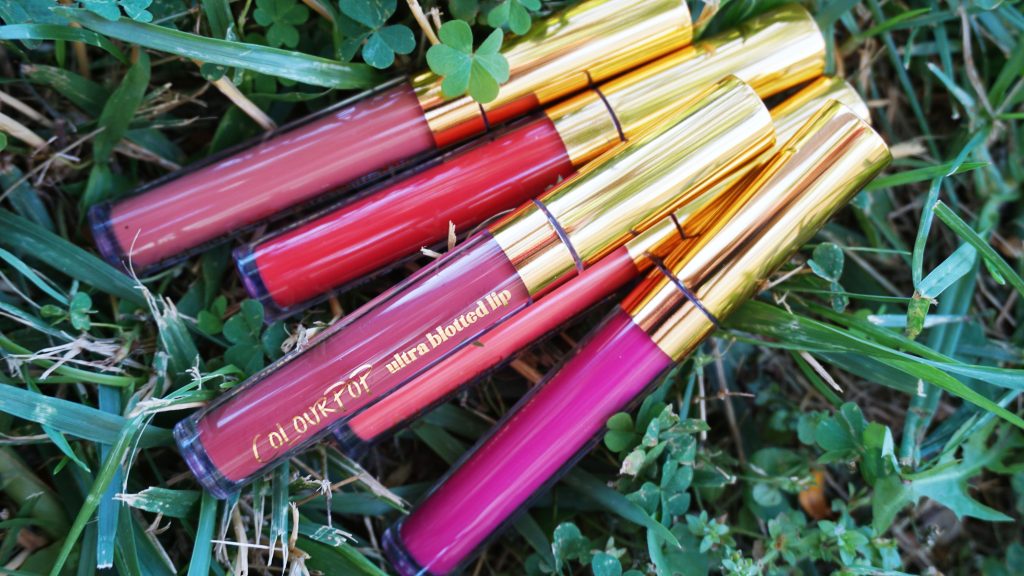 Can we all just take a moment of silence to appreciate the packaging?
…
Thank you. Now we can move on. 😛
When Colourpop first announced their California Love Collection, I almost had a heart attack. They are based in California, and operate out of Los Angeles. So I guess it makes sense that they would want to show love to their home. I actually had a little bit of a deja vu moment because I was recently thinking about what kind of a palette I would create if I ever had the chance. My imagination concluded on a California palette with all nudes. It's like Colourpop read my mind!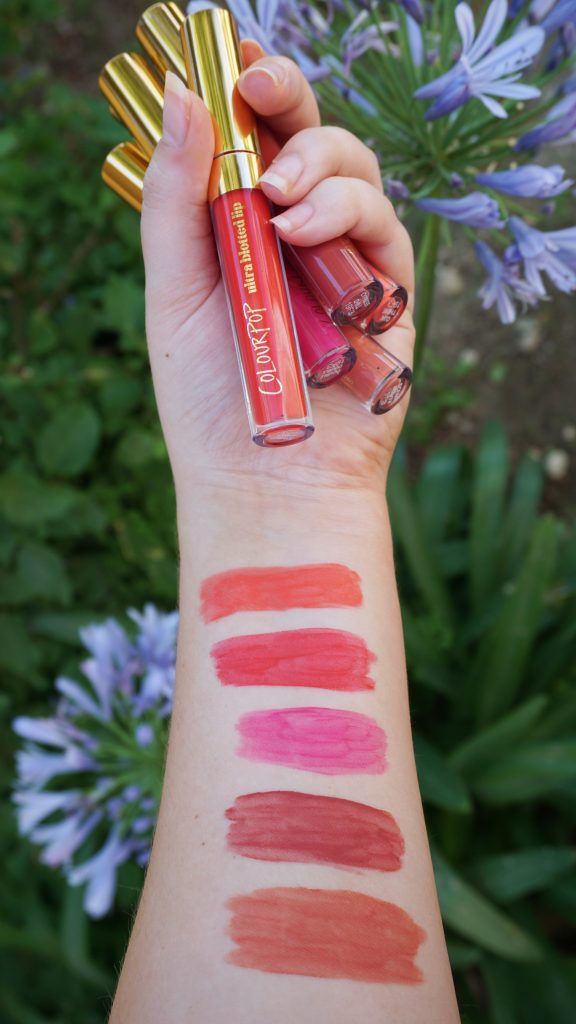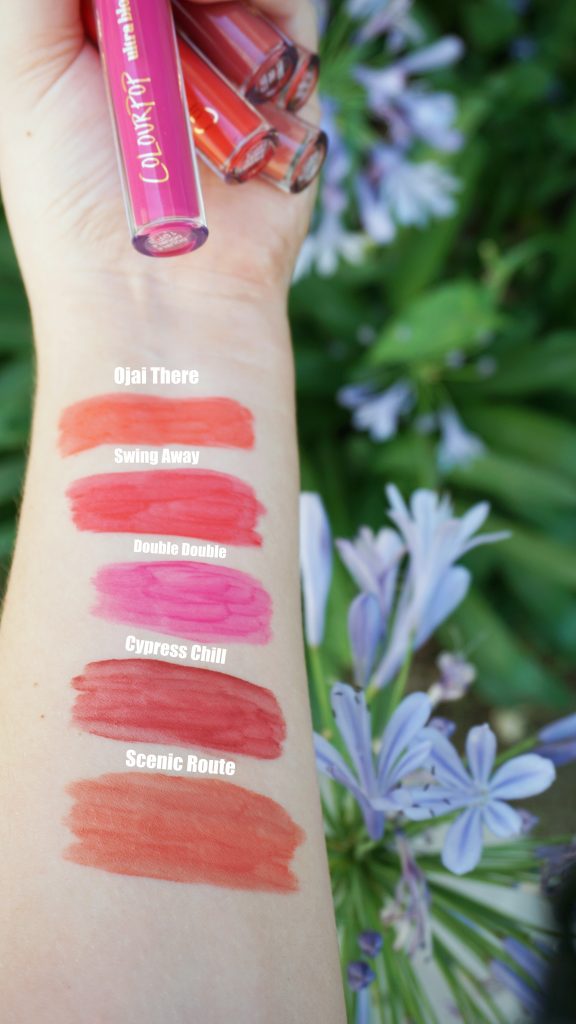 Here's a little fun fact about me that you never asked for… whenever my hubby and I leave the beach up north, we almost always choose to drive through Ojai. It's about thirty to forty minutes out of the way, but the view is beautiful. We've taken pictures there a couple of times, discovered a cute bar and coffee shop, and it has quickly become a special spot for us. So when I saw the name Ojai There, I almost cried. I blame my weakness on that time of the month!
This was my first time trying Colourpop's Ultra Blotted Lip, and it reminded me of a lip stain. Once it dried, it was SUPER soft, and almost felt like a velvet lipstick. I'm wearing the shade Swing Away in the photos below, and it stayed on my lips after eating dinner! There were a few places that could use a touch up, but nothing that noticeable.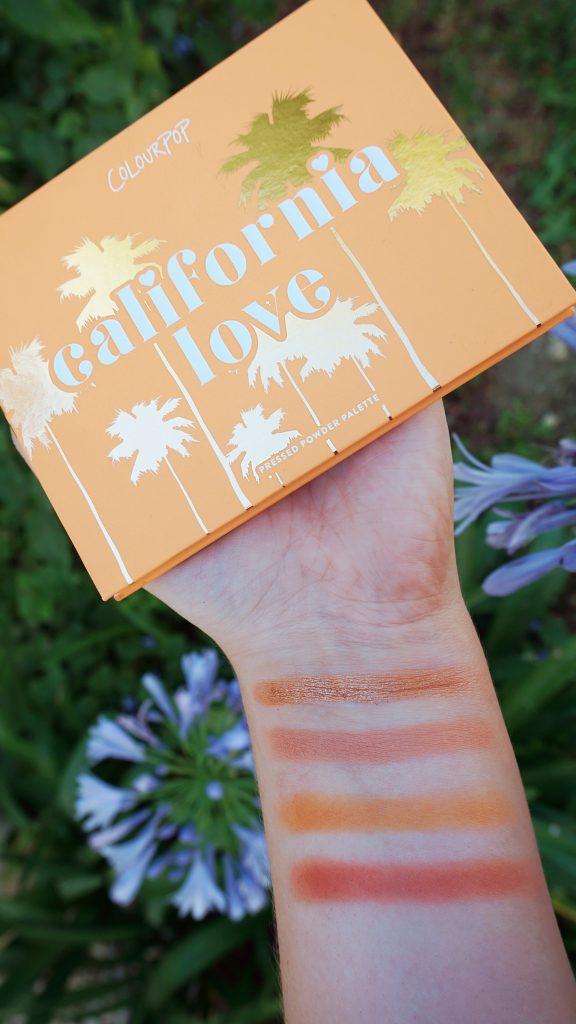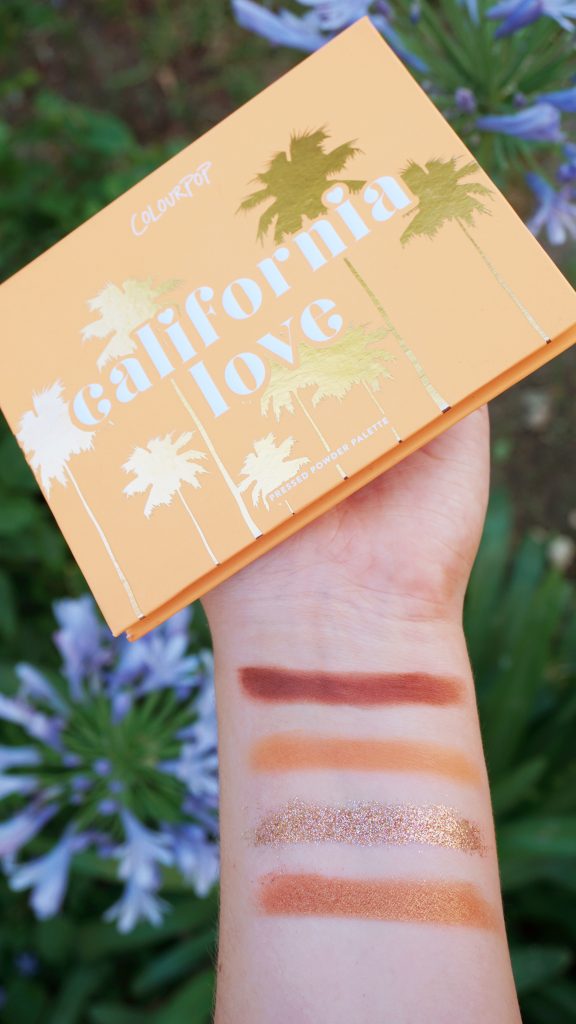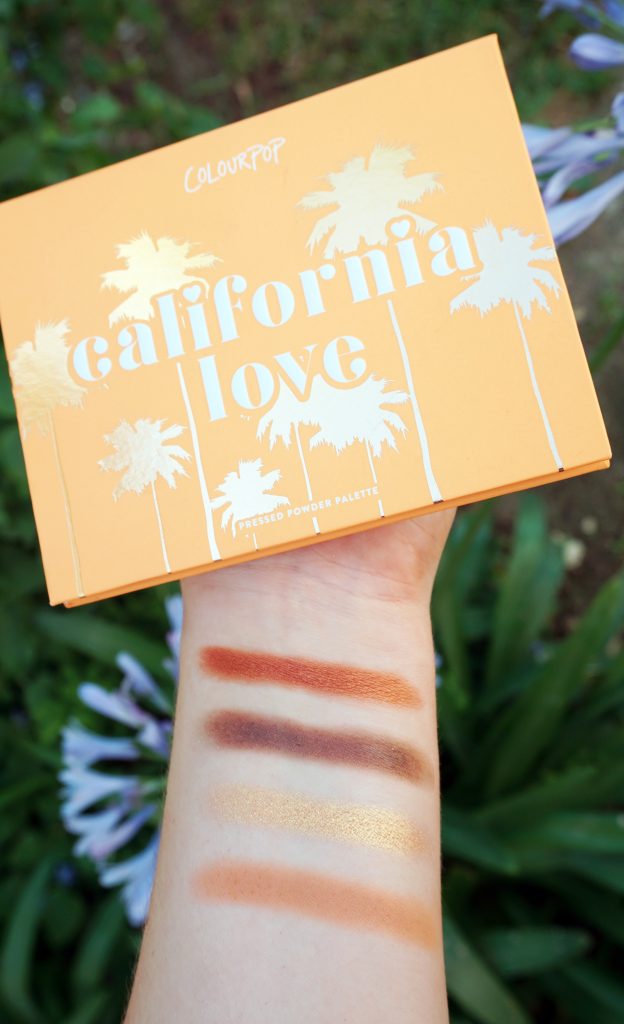 The eye shadow is basically the same tried and true Colourpop shadow formula. Everything was buttery, pigmented, and easy to swatch. The only exception was El Capitan. It has bigger pieces of glitter, and the texture is kind of thick.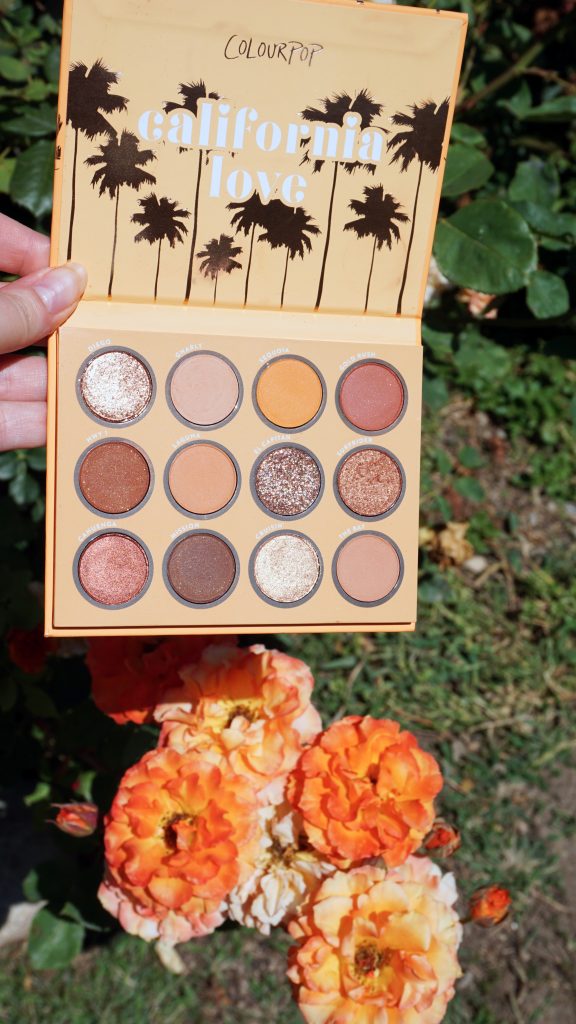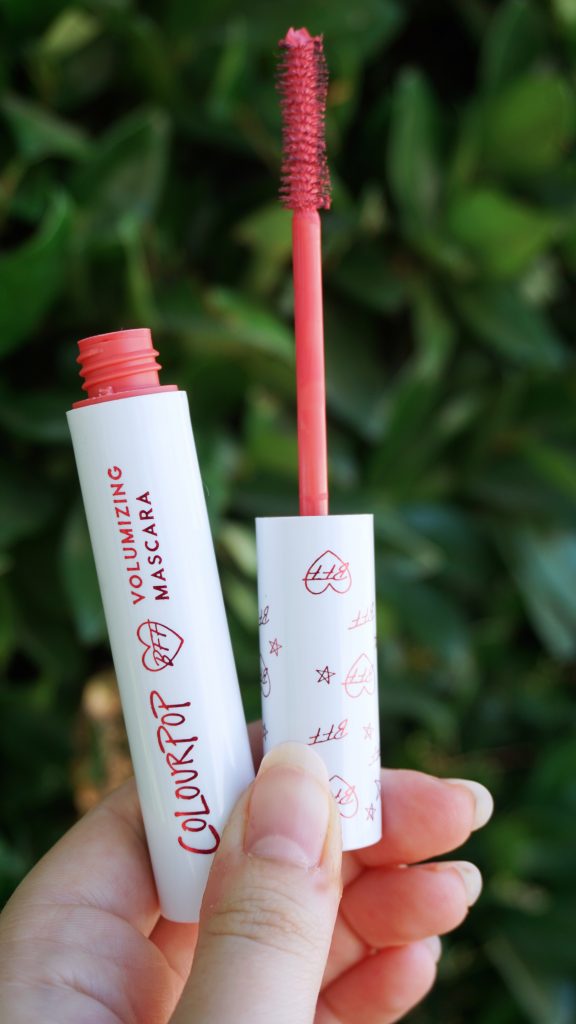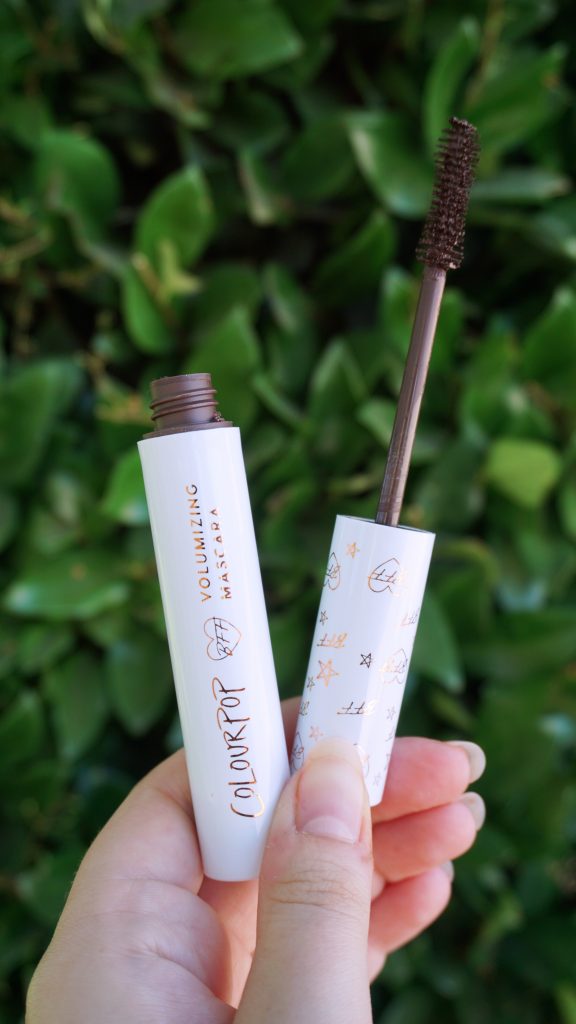 I haven't worn colored mascara in a LONG time. I felt like I time traveled back to junior high! I didn't have white mascara to use as a base so Lovers' Coral didn't POP as much as I wanted. It still gave a subtle hint of color. Honestly, I'm not sure how often I would reach for Lovers' Coral, but it lengthened and volumized my lashes. That's pretty much all that matters in a mascara, right?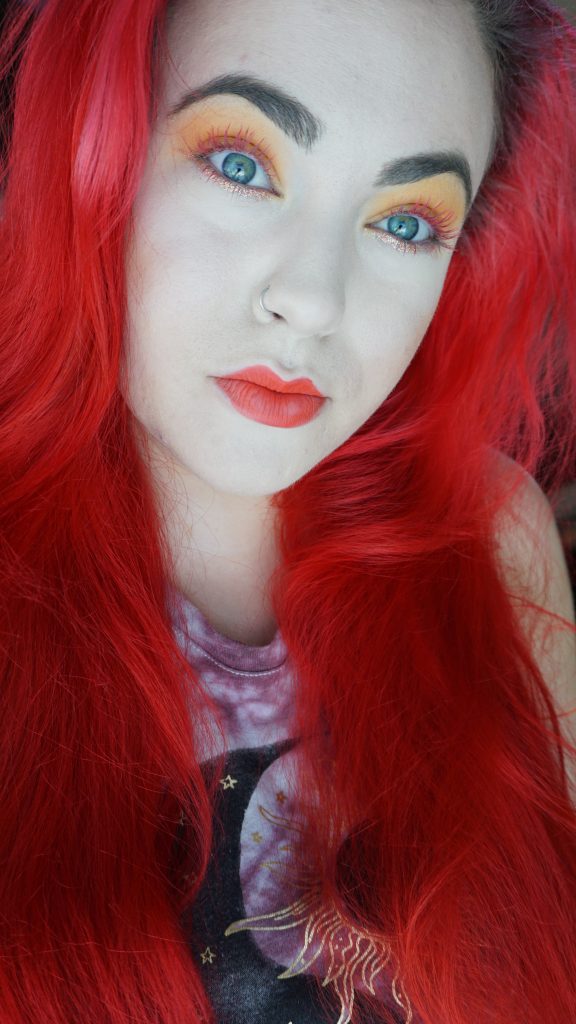 Here's a quick look I put together so you could see the some of the products in action! I used Sequoia on the top lid (you already know I couldn't stay away from the orange shade), and very carefully put El Capitan on my bottom lash line. Then I added two coats of Lovers' Coral to my lashes, and Swing Away on my lips.
I know that I will definitely be getting as lot of use out of Colourpop's California Love Palette, and they NEED to create more state collections so everyone feels included!
Have you bought anything from the California Love collection? What are your thoughts?
PS… There will be no blog post next week because I will be on vacation. I am very blessed to do what I do, and I love every second of it. But I am looking forward to taking a break from creating content, completely turning off social media, and focusing on my family. Thanks for understanding, and I hope you have a fun Fourth of July! 😀
All my love,