We recently ventured to Pomona to witness 3,000 hand carved pumpkins at the Pumpkin Nights Festival! Even though we were an hour late to our entrance time because of traffic, it was no big deal. They let us right in. I'm not advocating being late! Just wanted to mention that they will still let you in if you happen to miss you original, allotted time.
Because our reservation was later in the evening, the photos are not the best quality. I apologize in advance, but I hope you can still appreciate everything!
My one complaint about the event was the lack of structure and guidance for lines. It created a lot of congested areas, and made it easy for certain people to cut. I am totally fine with waiting in line for a photo op, but when there is no designated waiting area, it's really frustrating. Hopefully they will have a better system next year.
Overall, we had a fun night, and would do it again!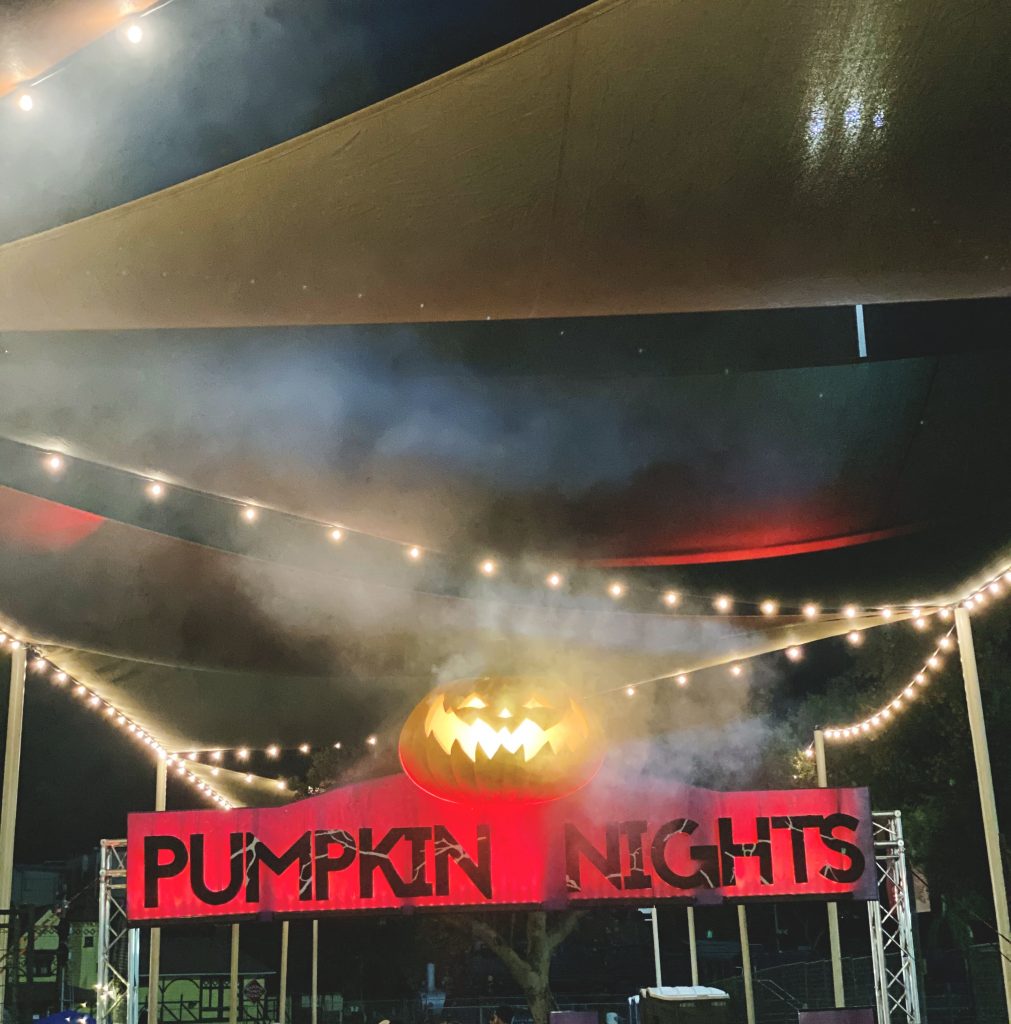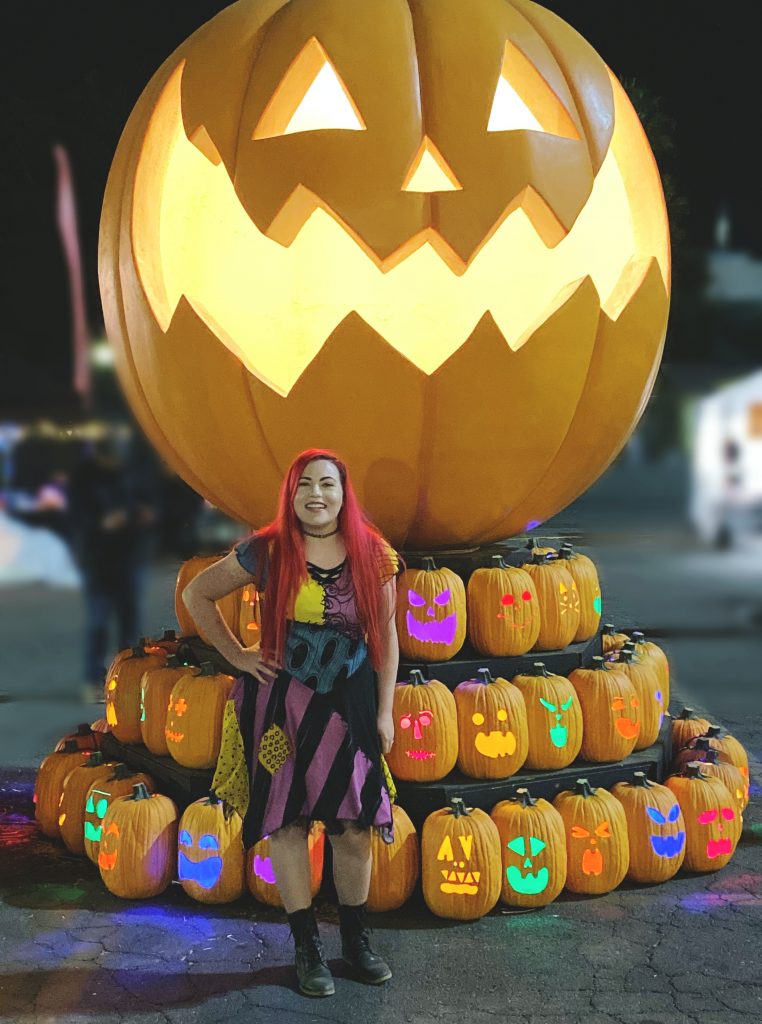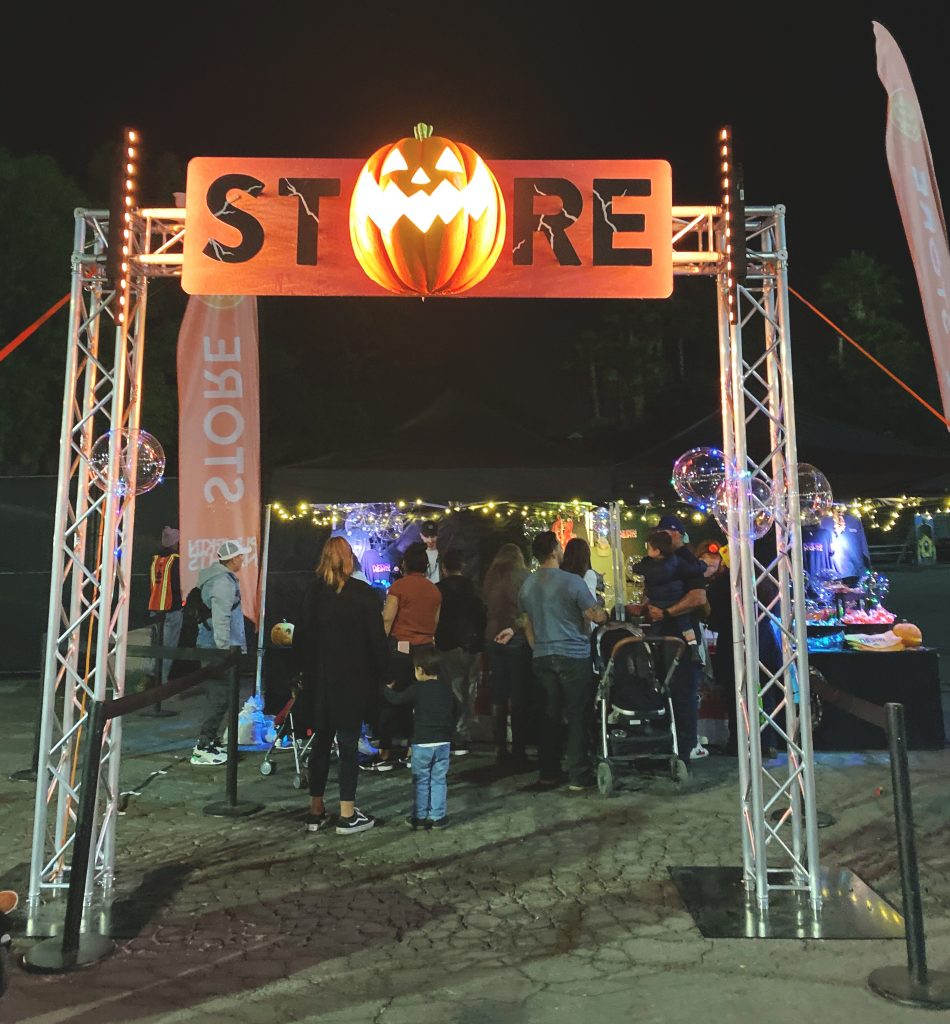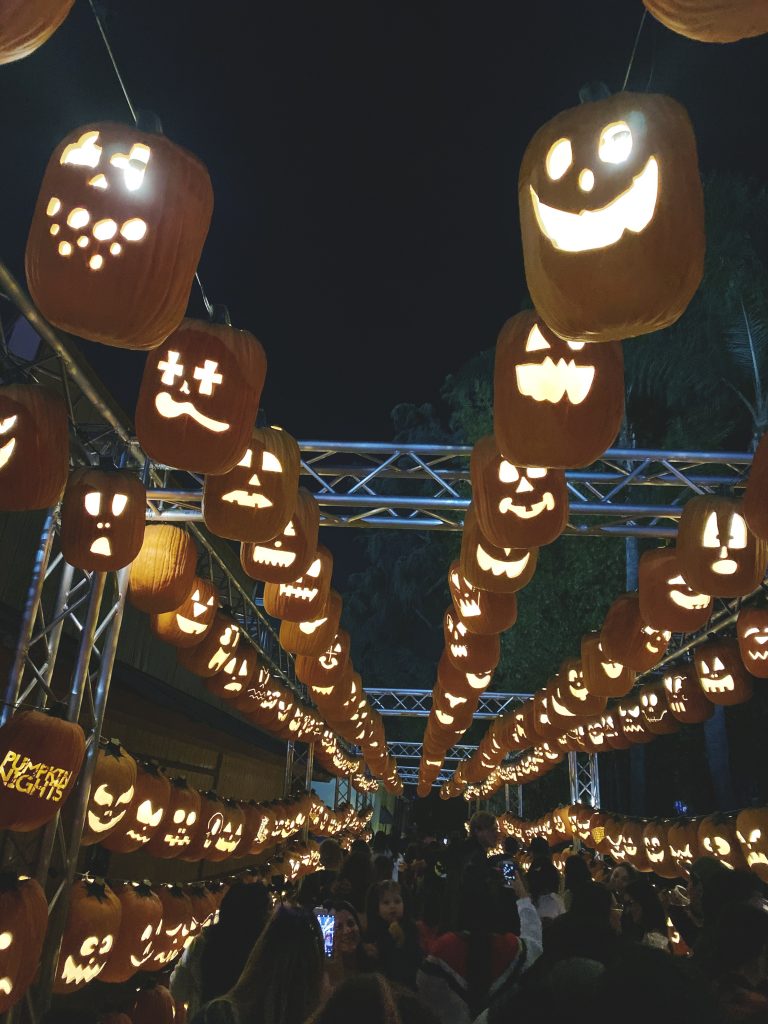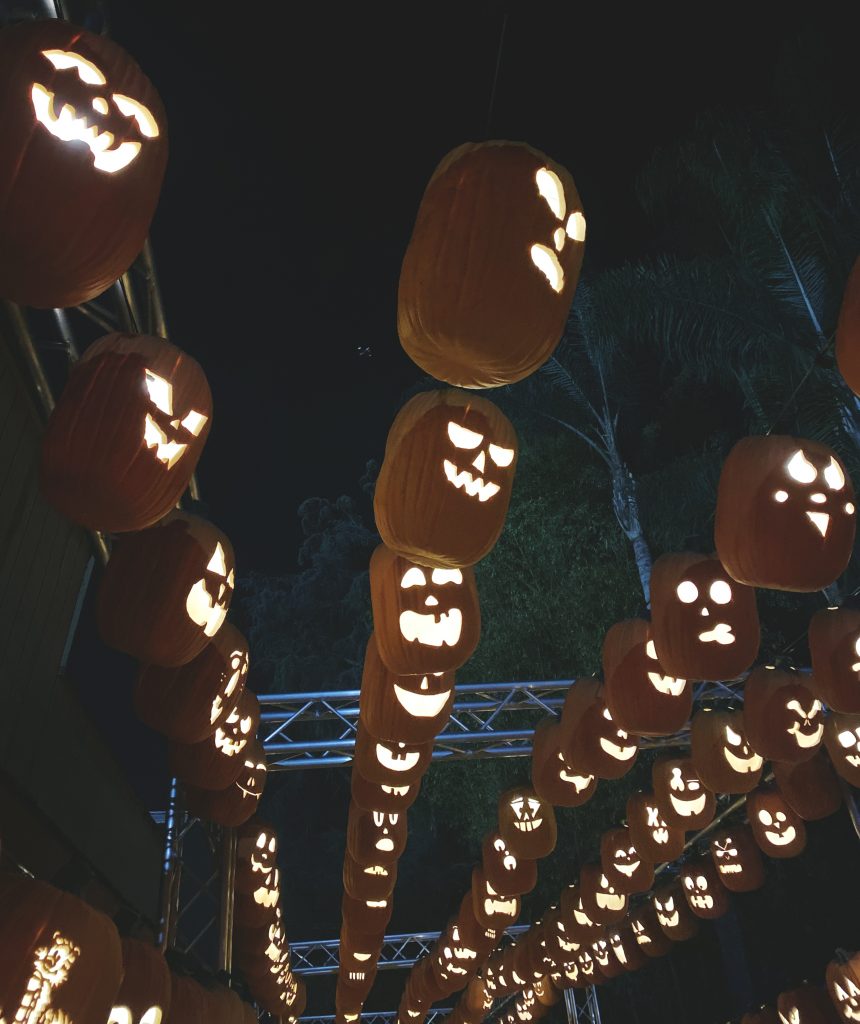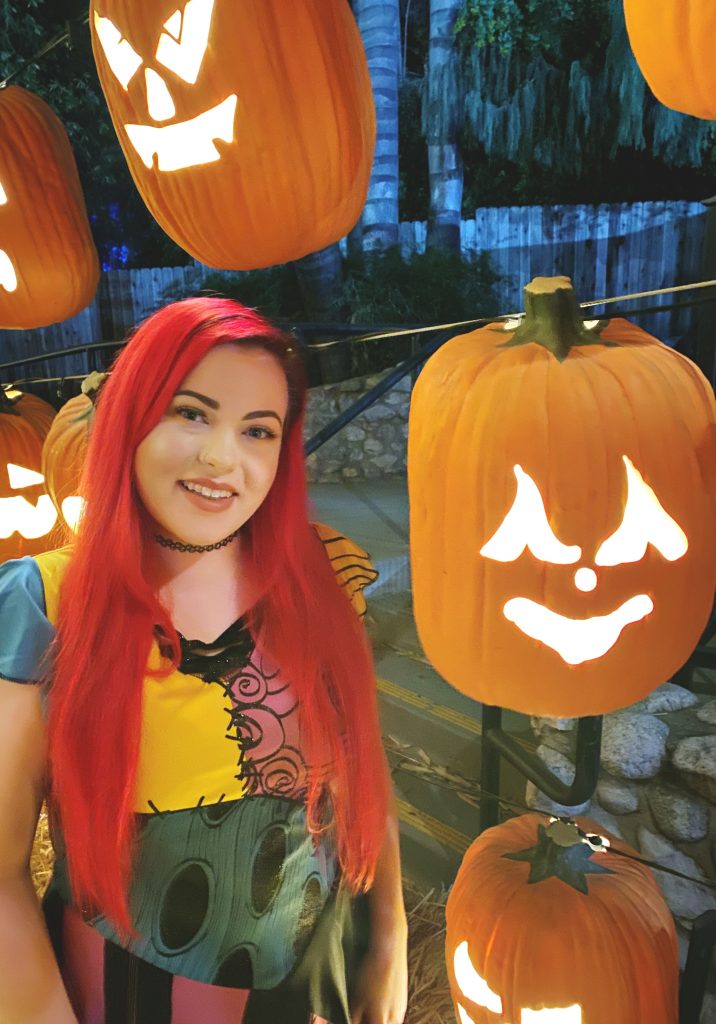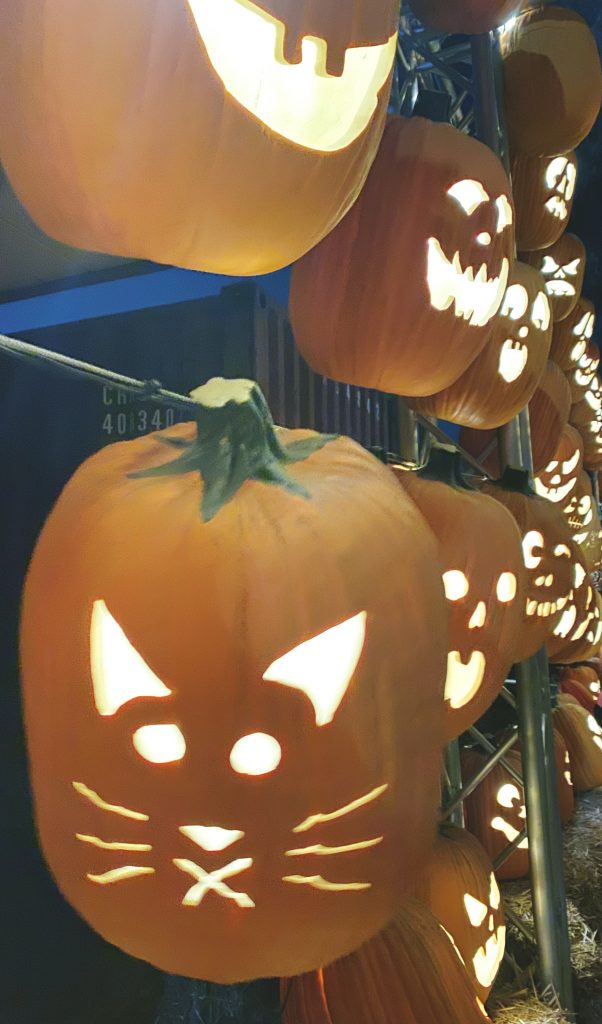 They had every kind of pumpkin you could think of!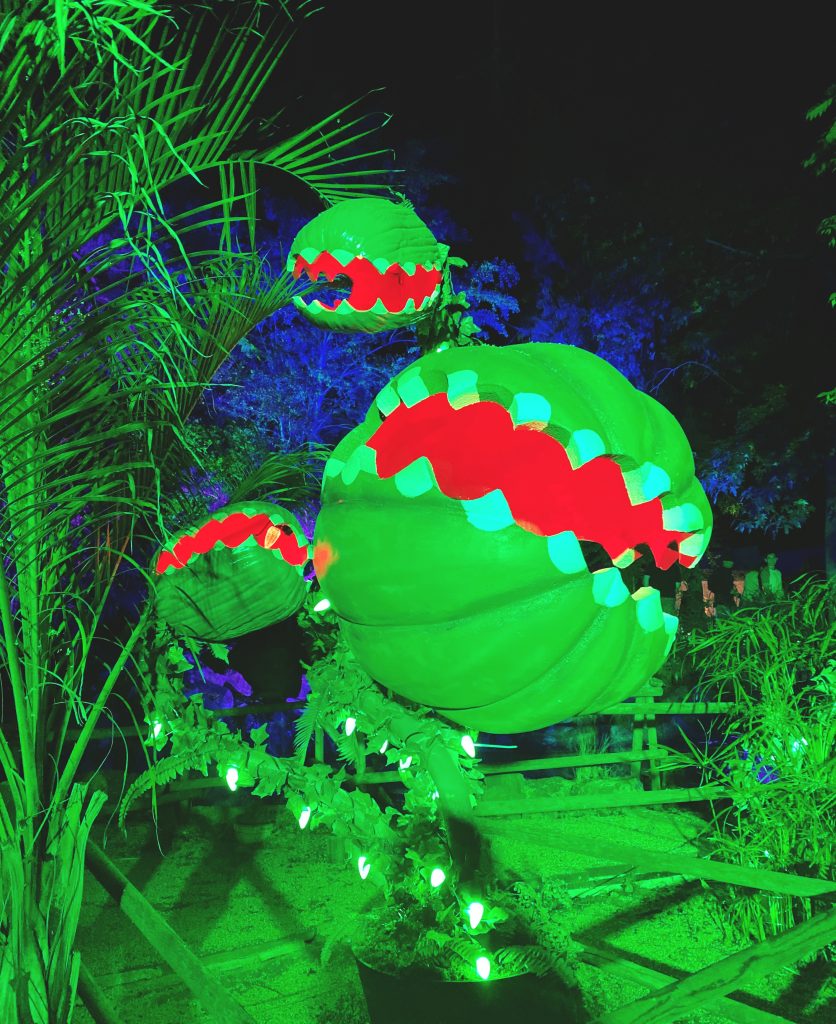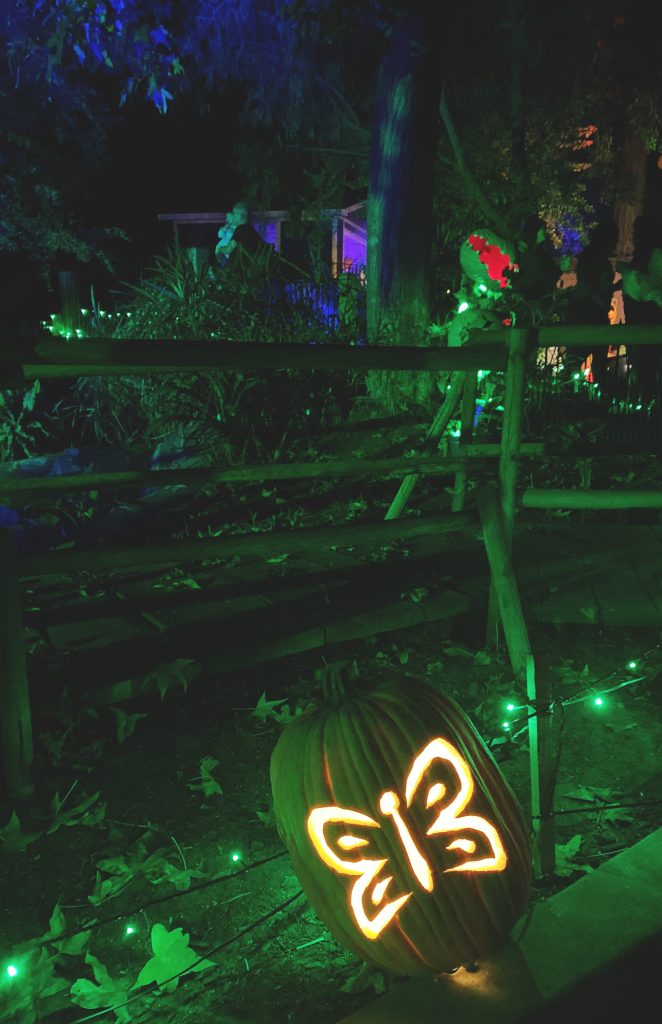 Like butterflies…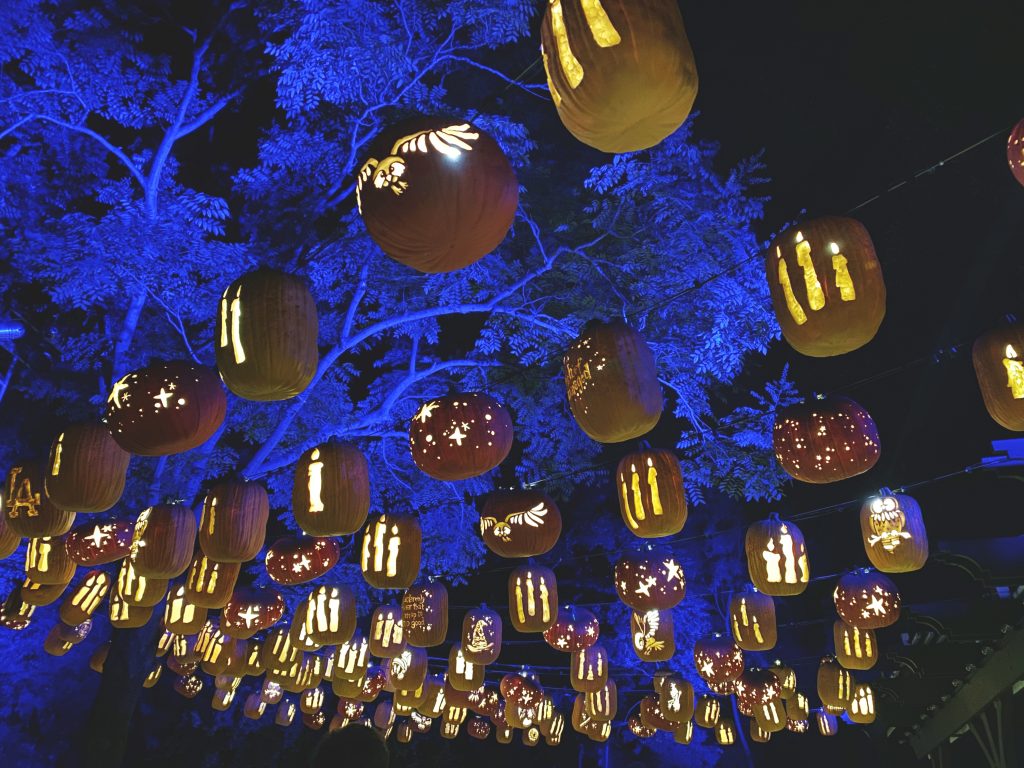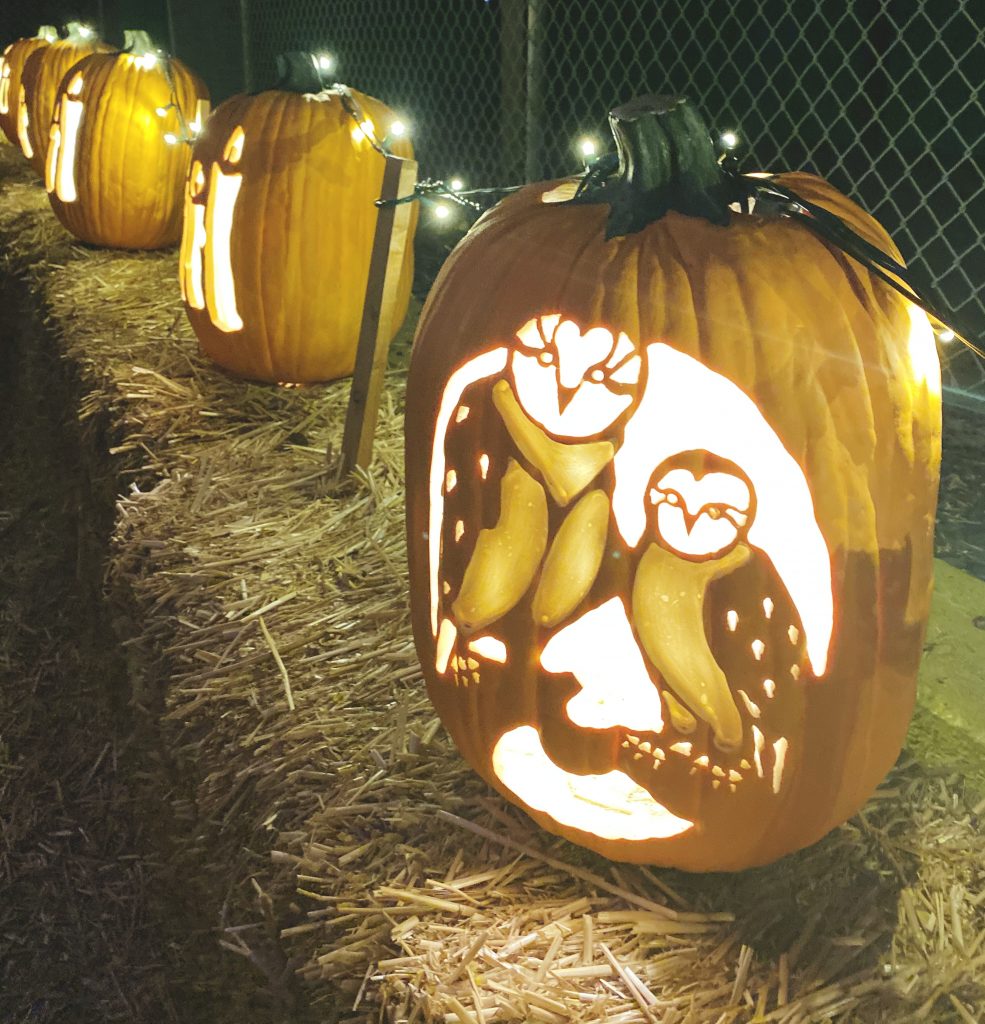 Harry Potter…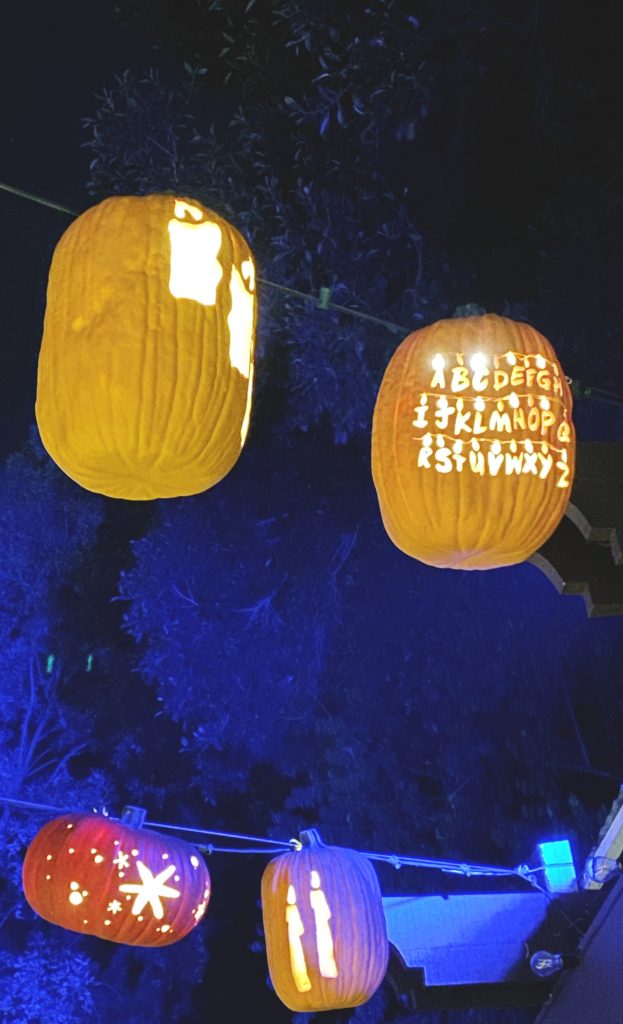 Stranger Things…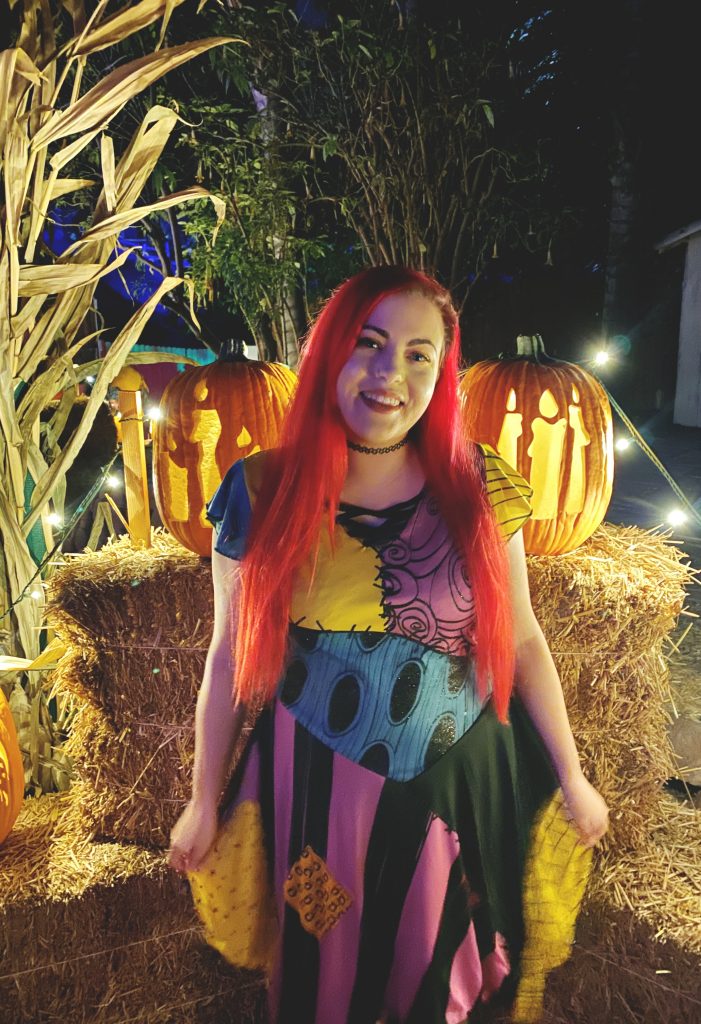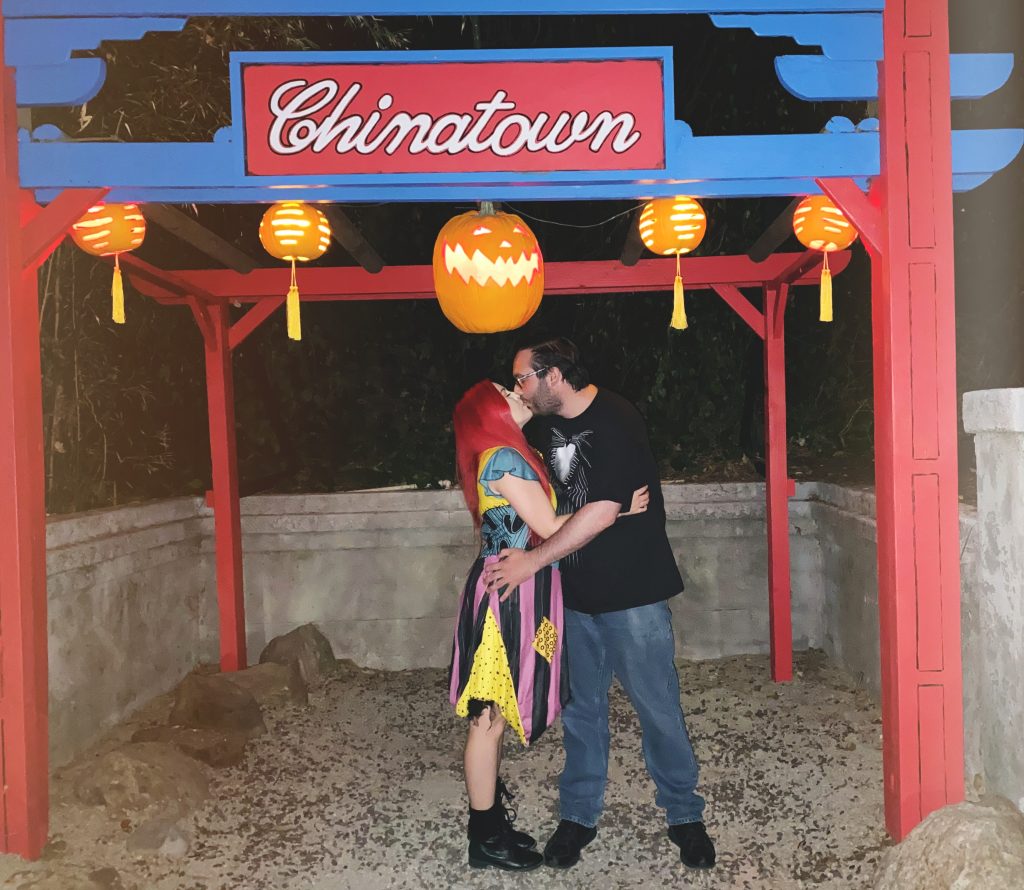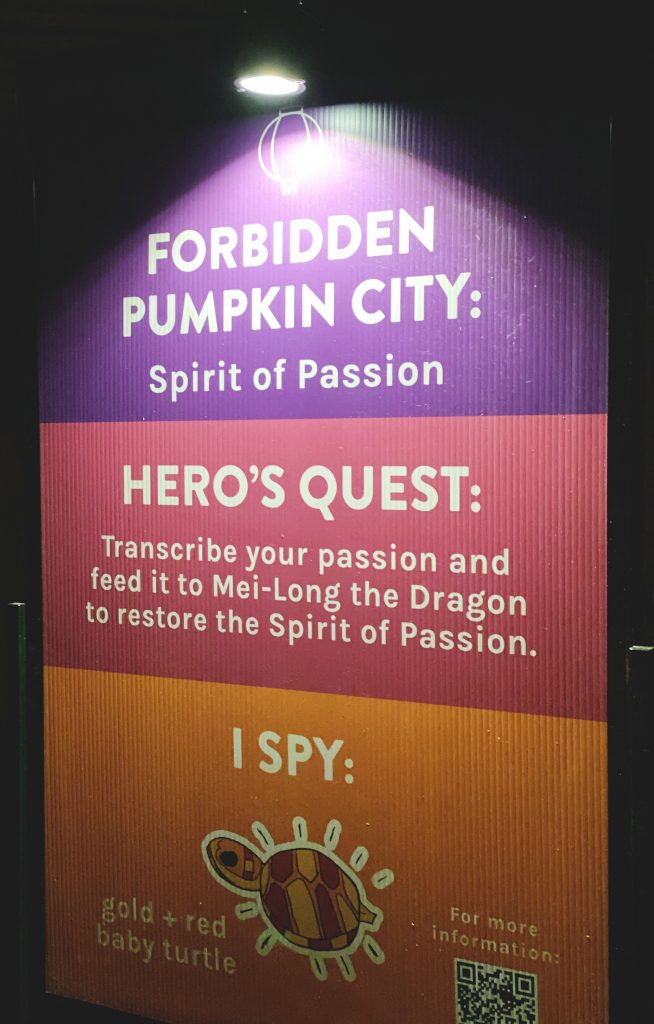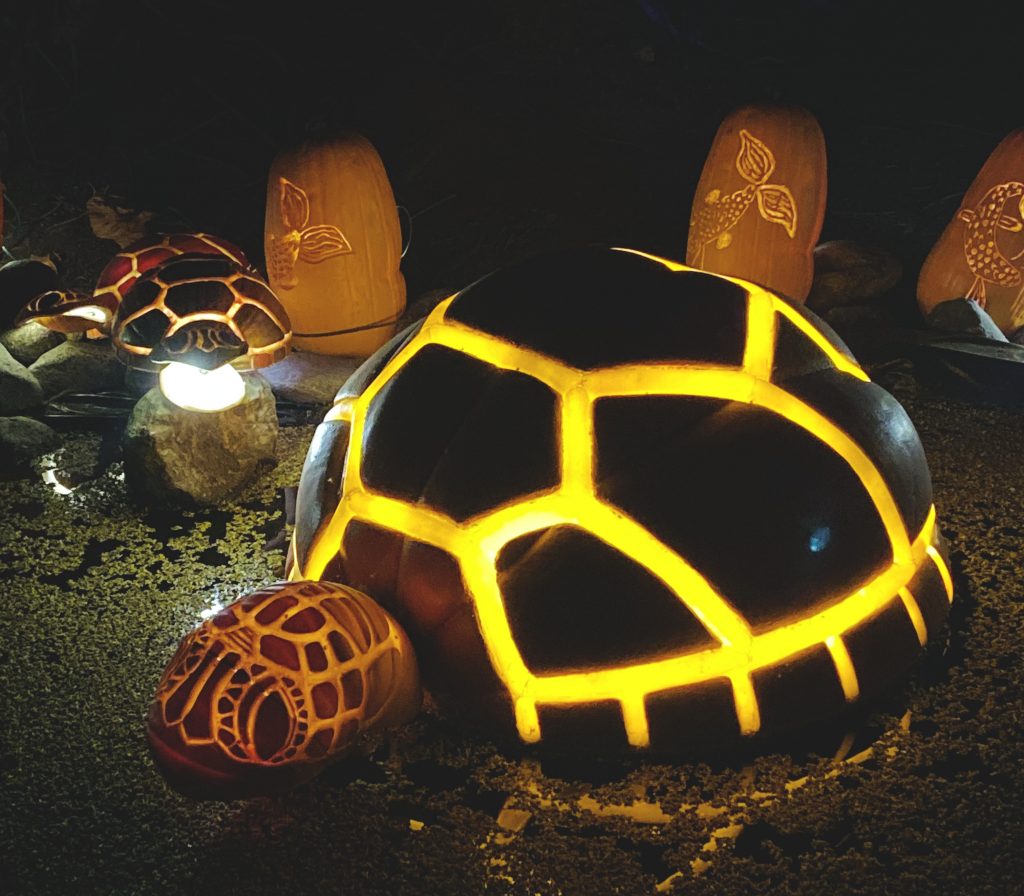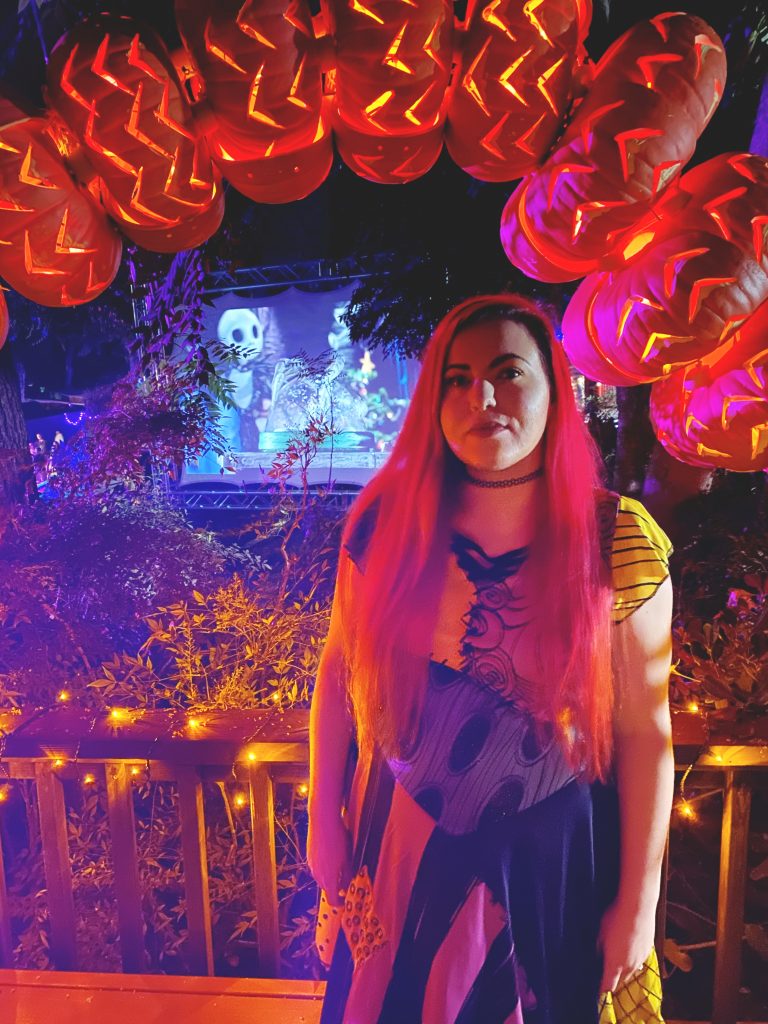 They even had an outside picnic area where you could watch The Nightmare Before Christmas.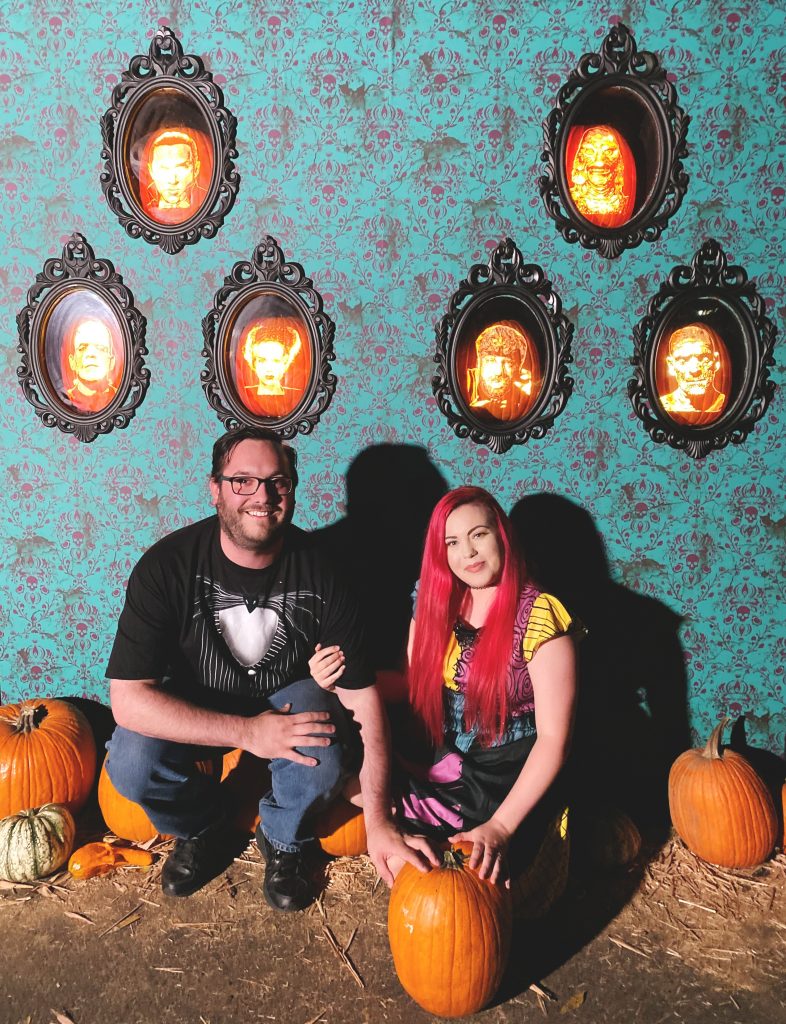 We got to take a picture with Halloween classics!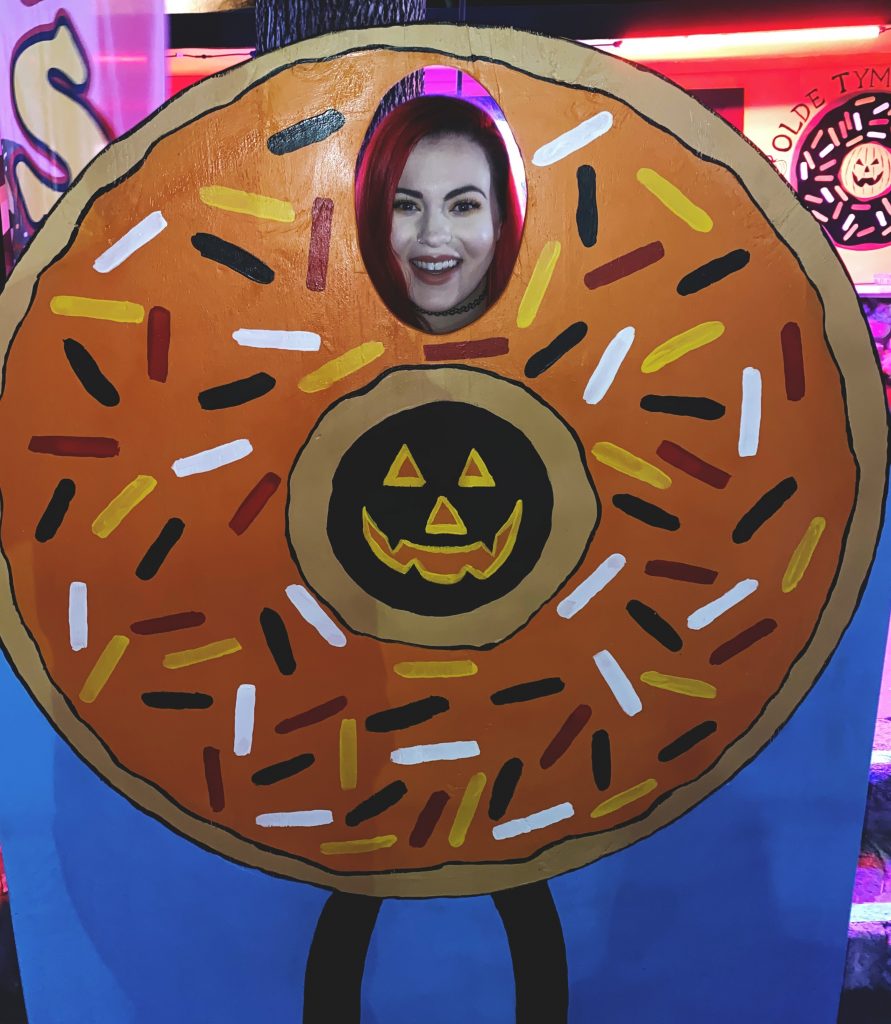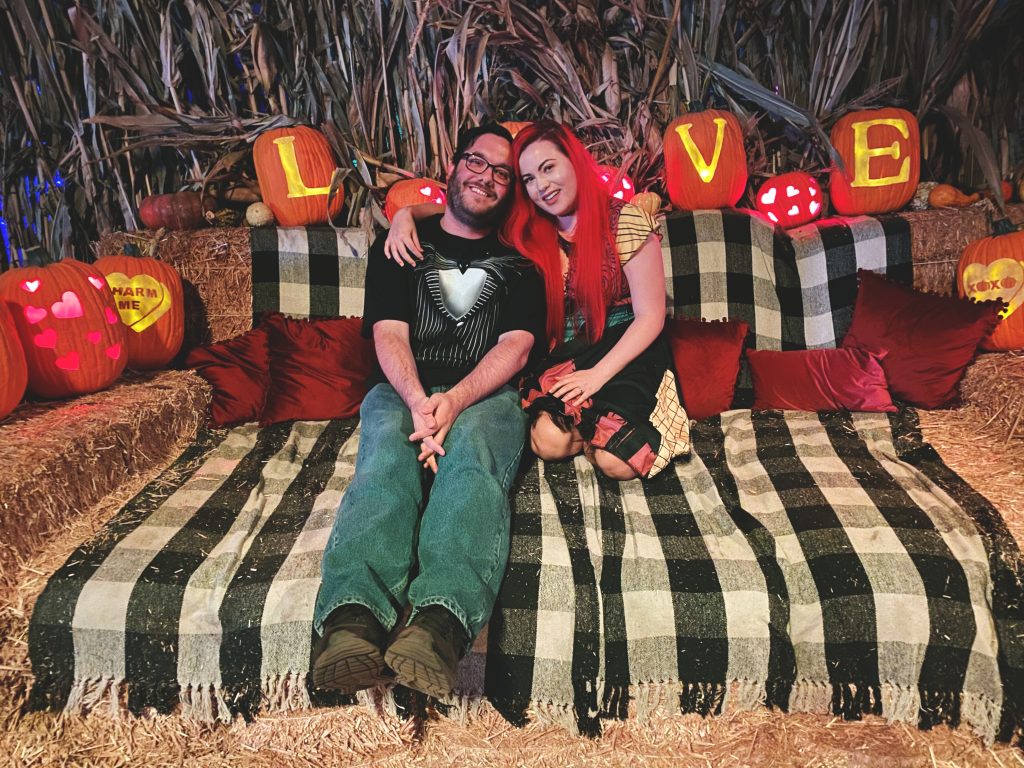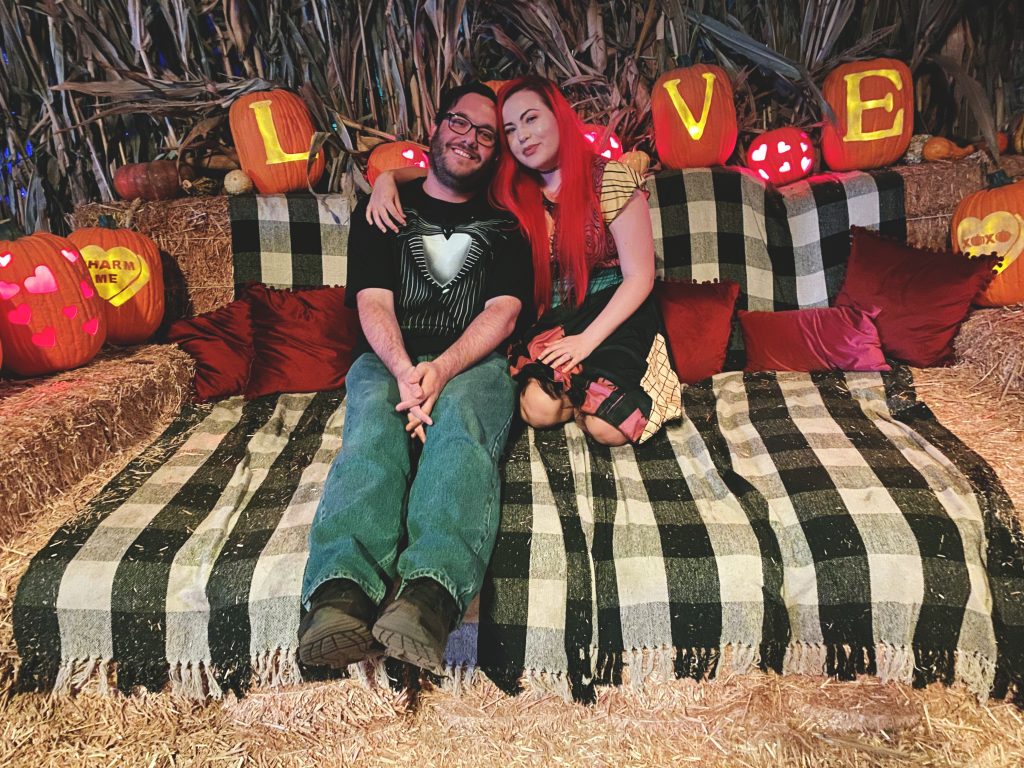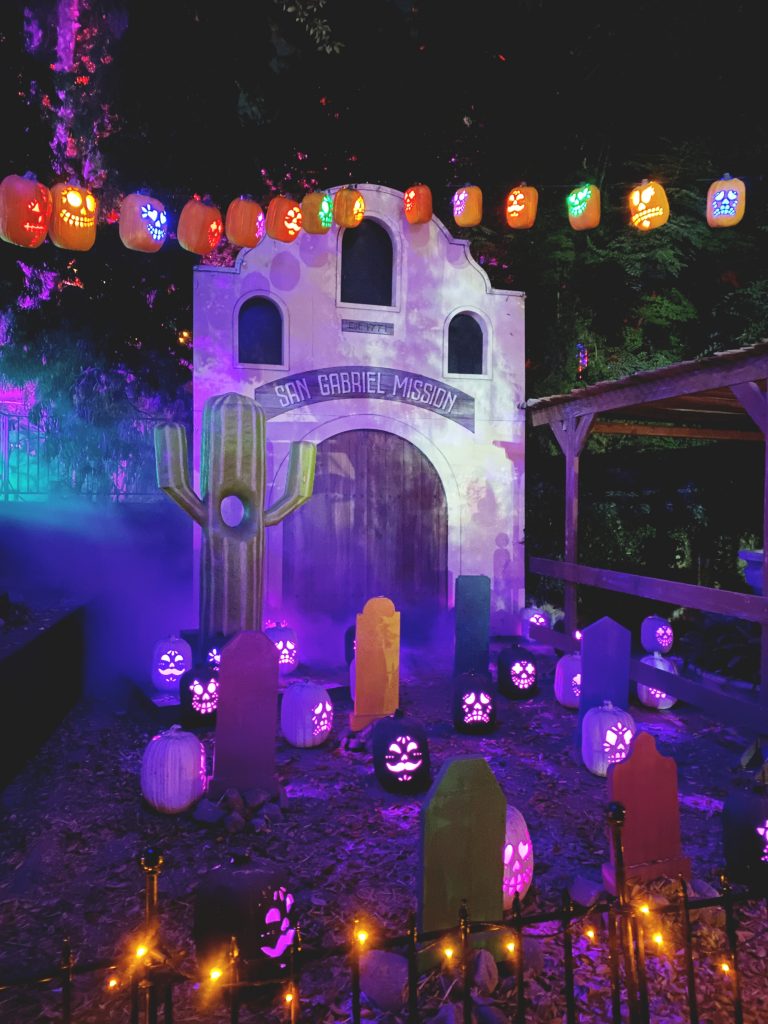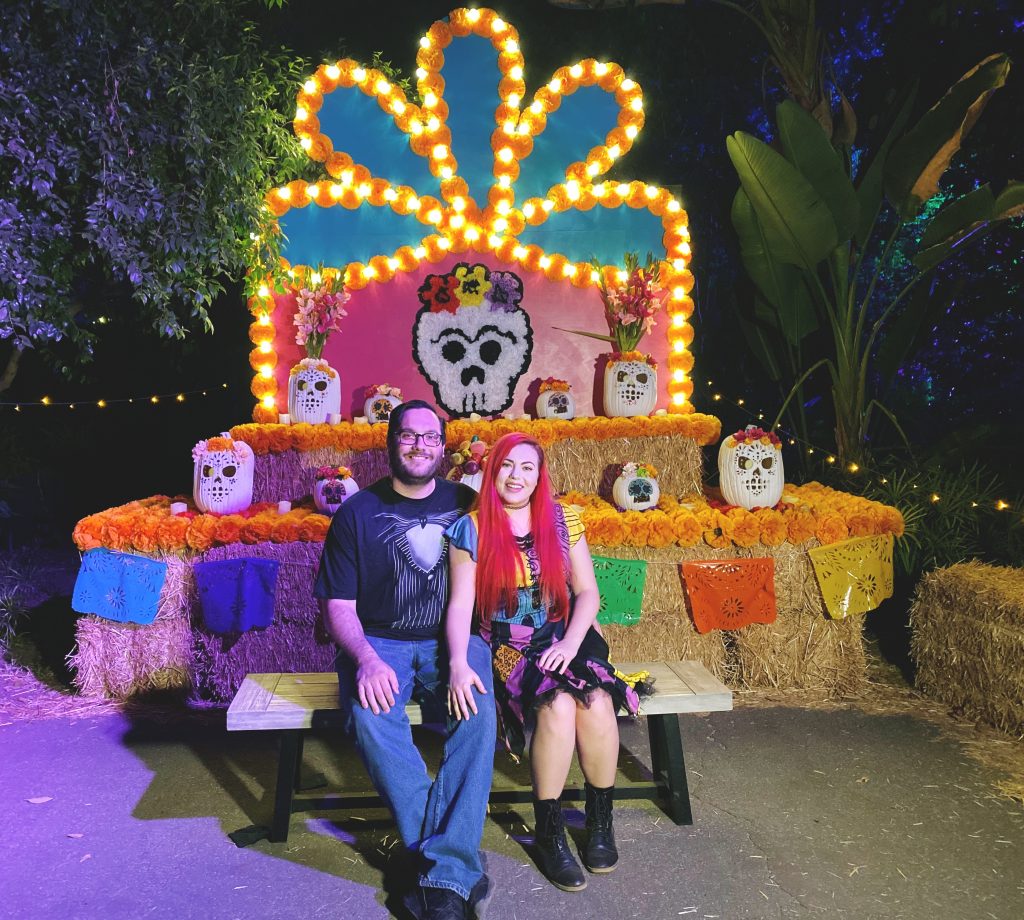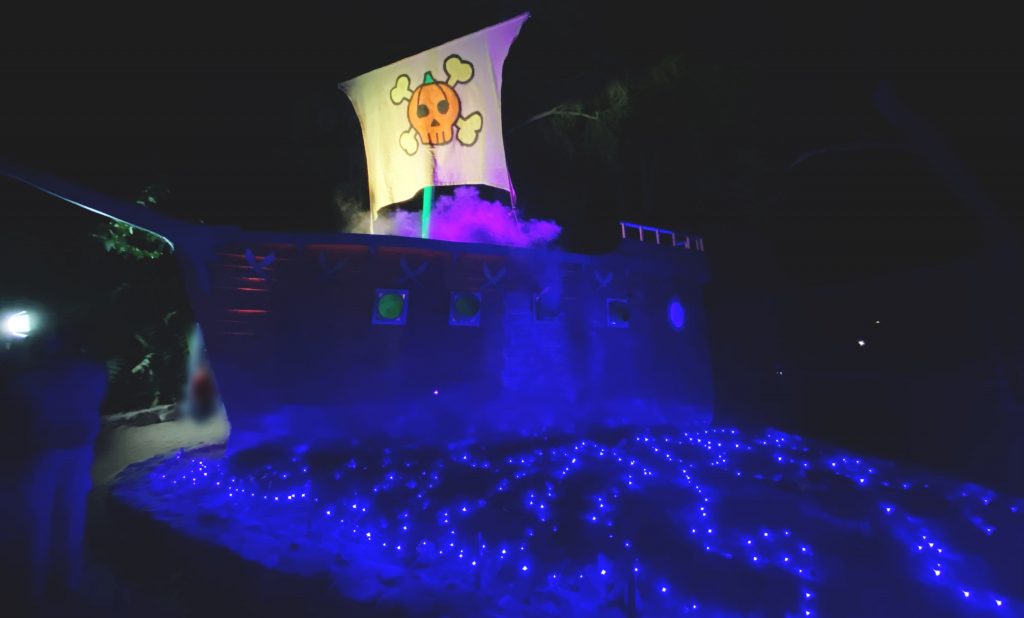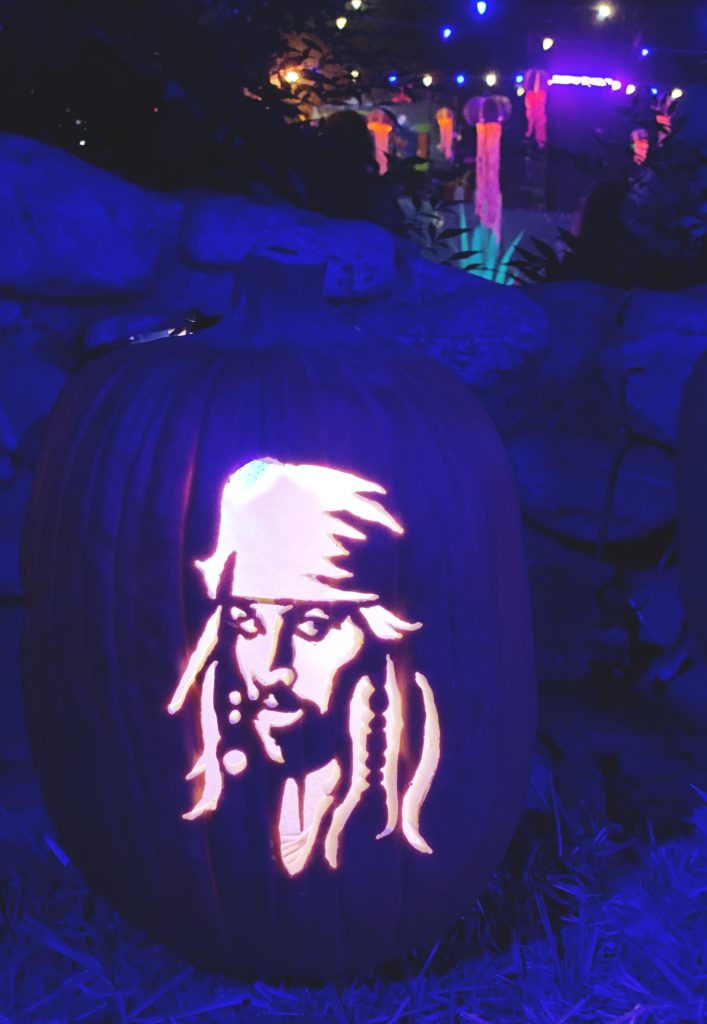 CAPTAIN Jack Sparrow.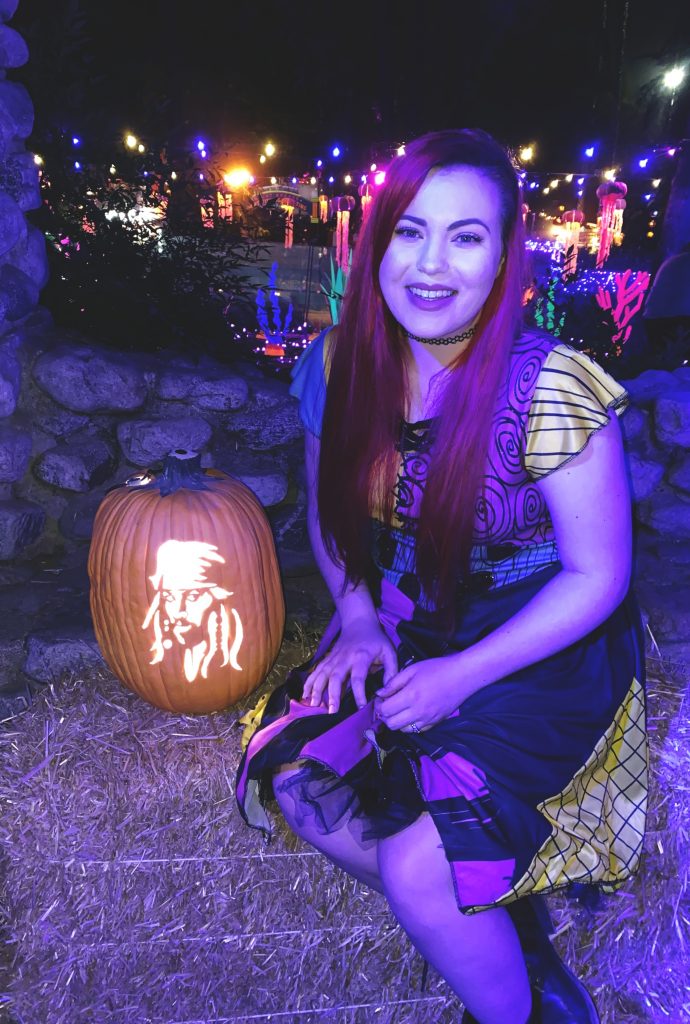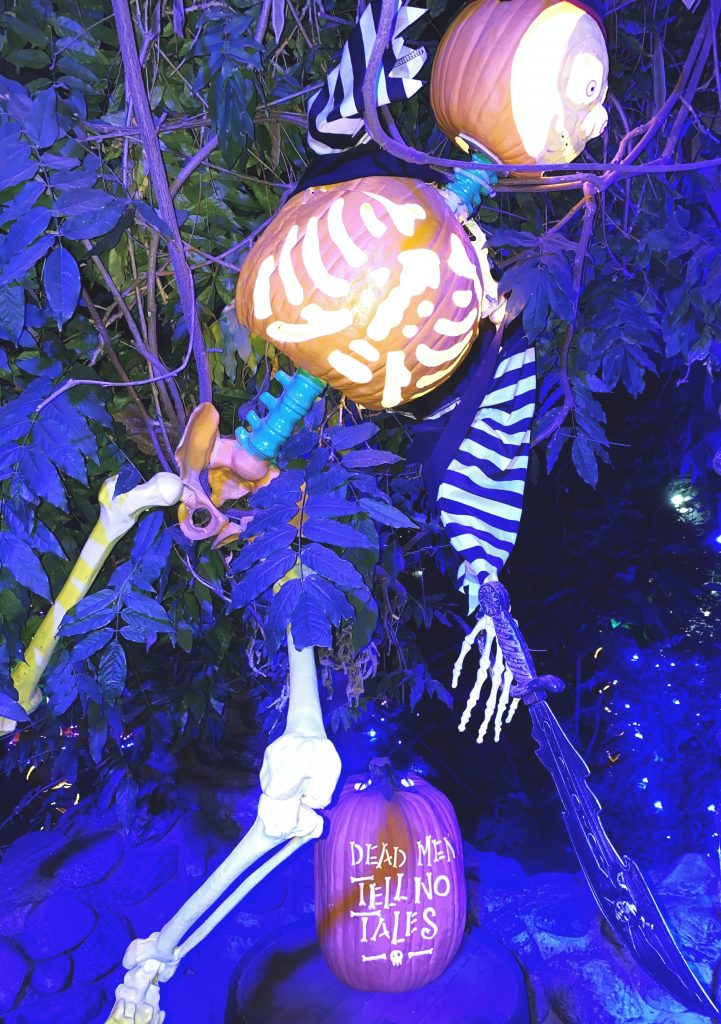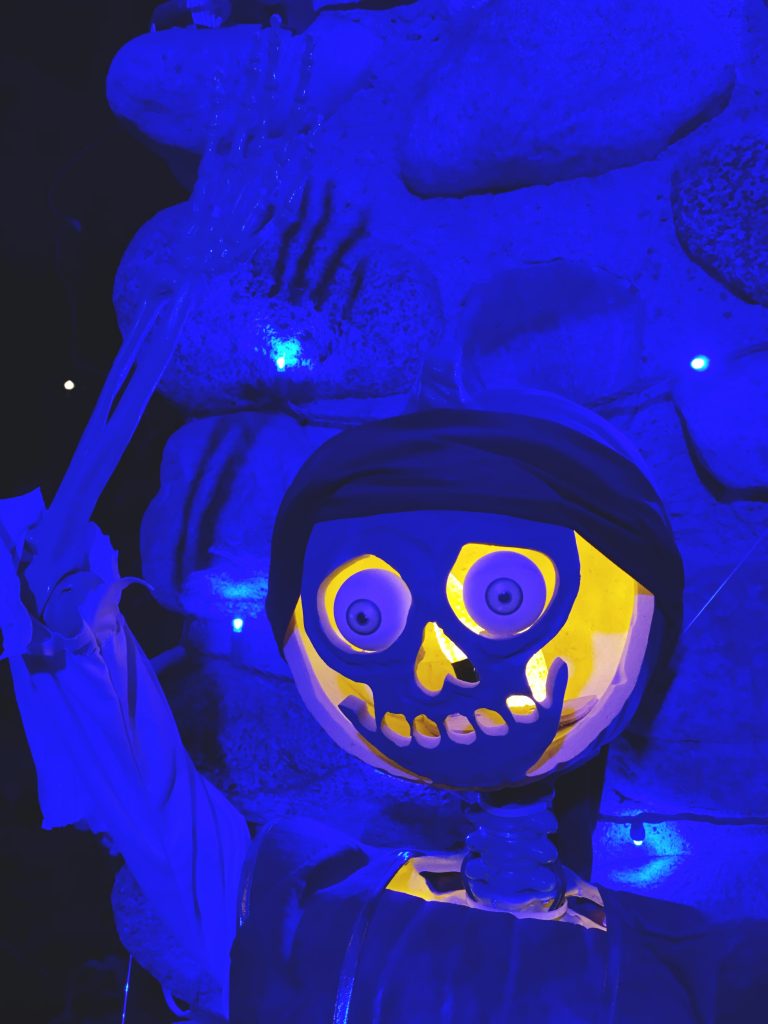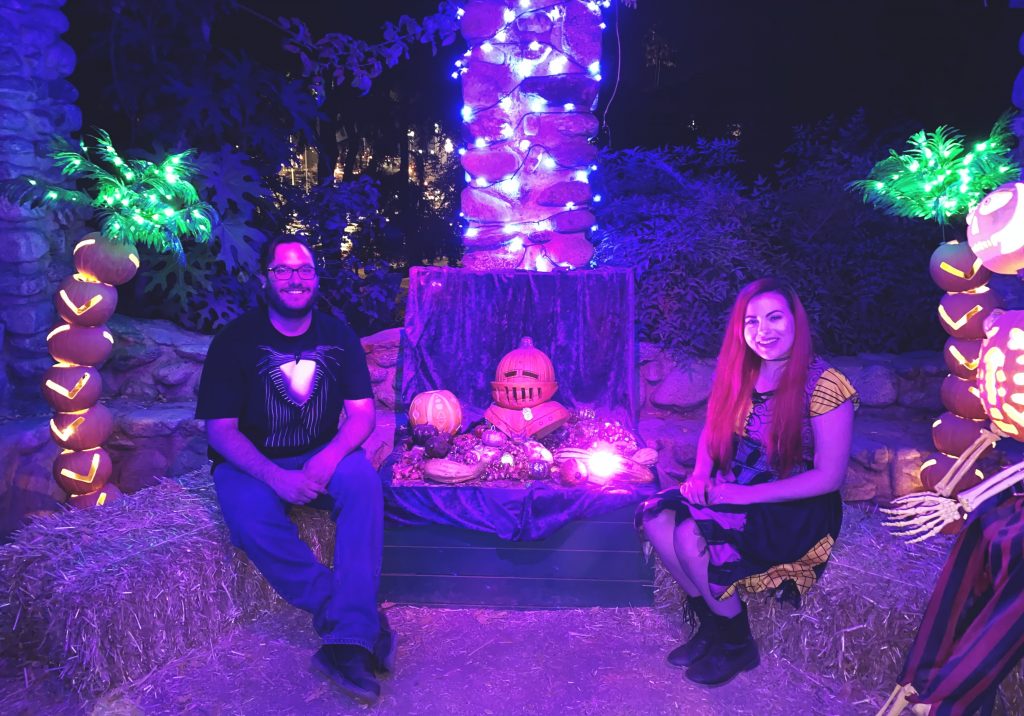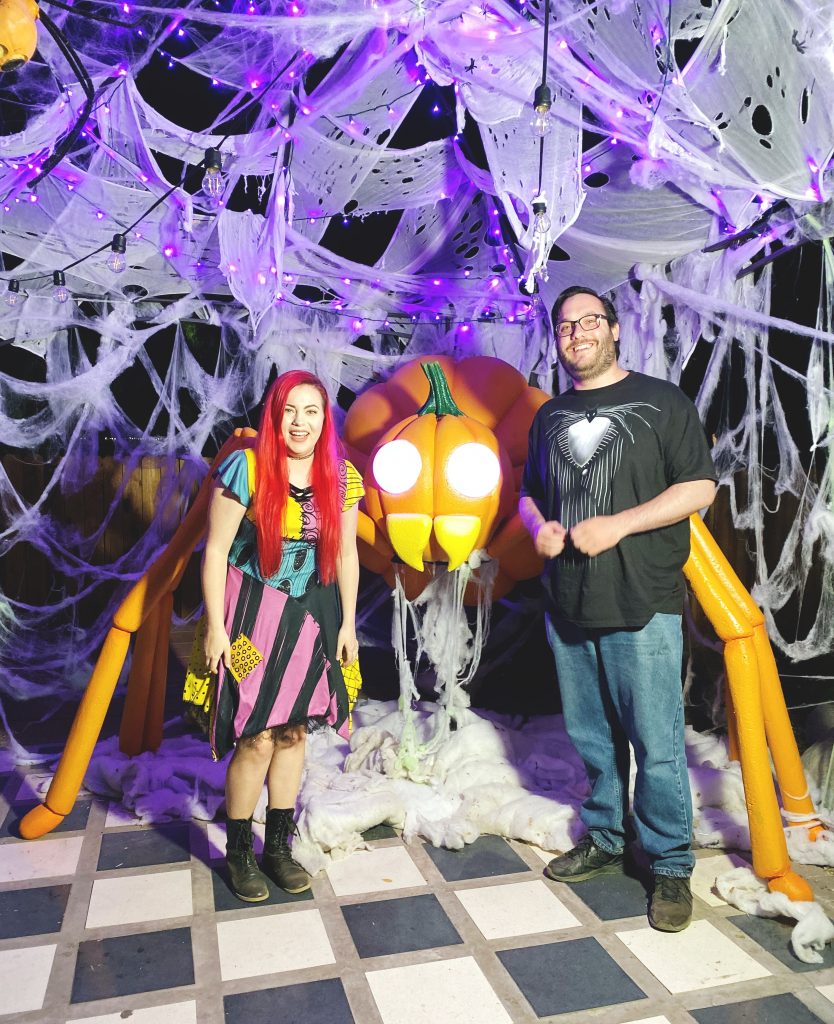 Right after we finished taking pictures with the spider, a mom told us that her daughter really believed I was Sally, and asked if I would say hi. Definitely a highlight of the evening! 😀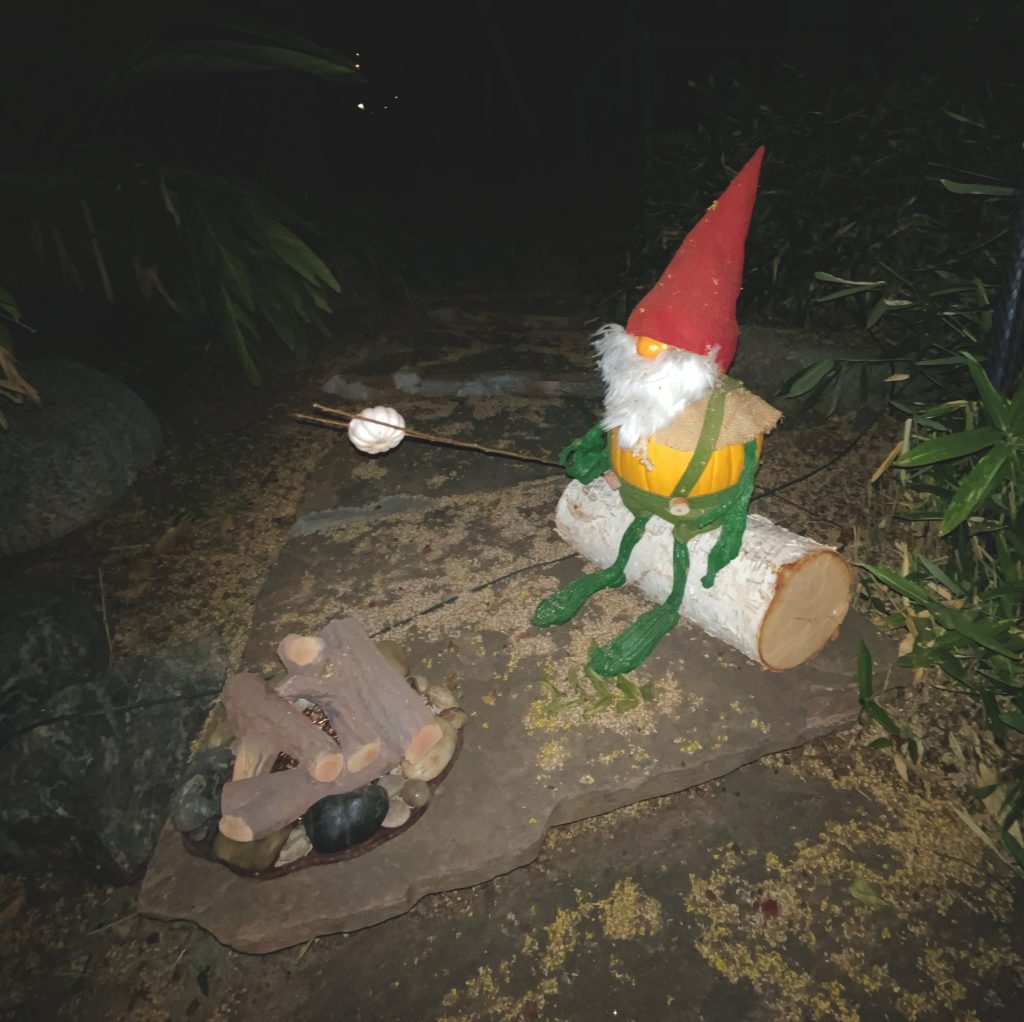 I thought this was super cute. He's roasting a pumpkin.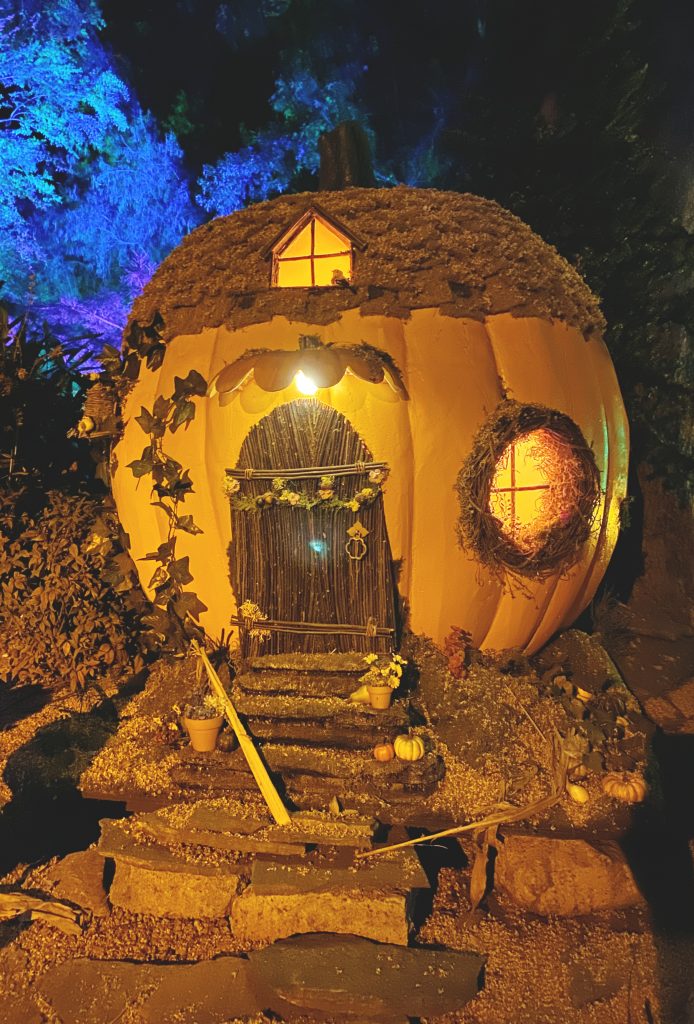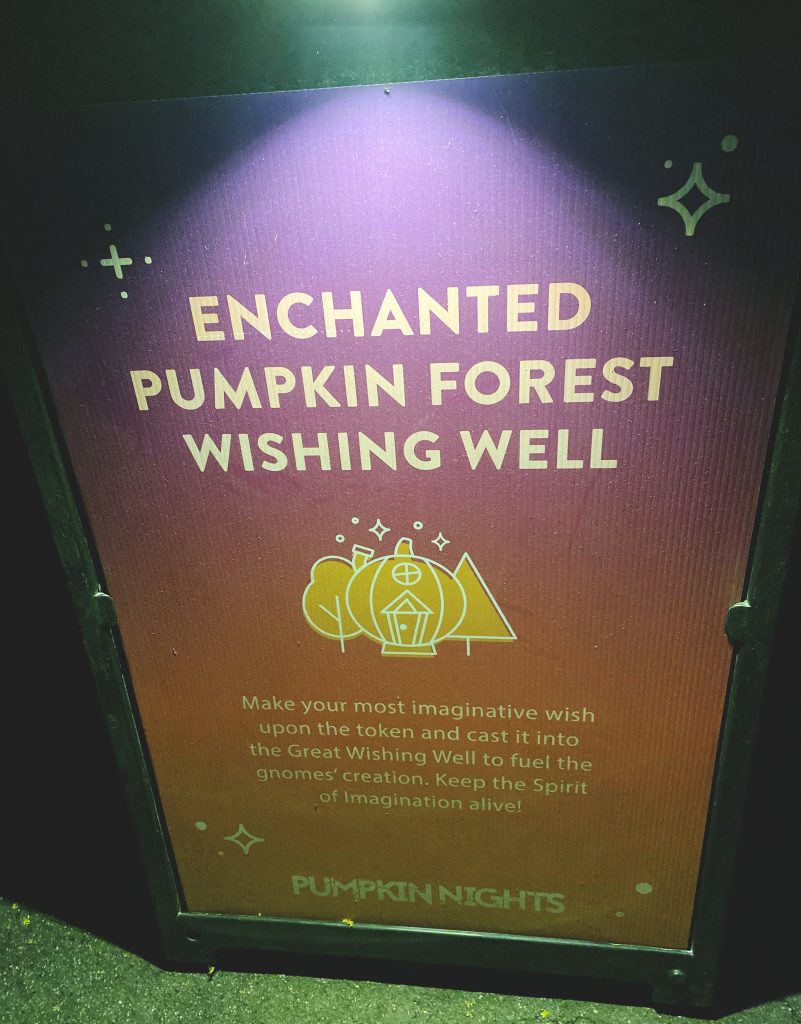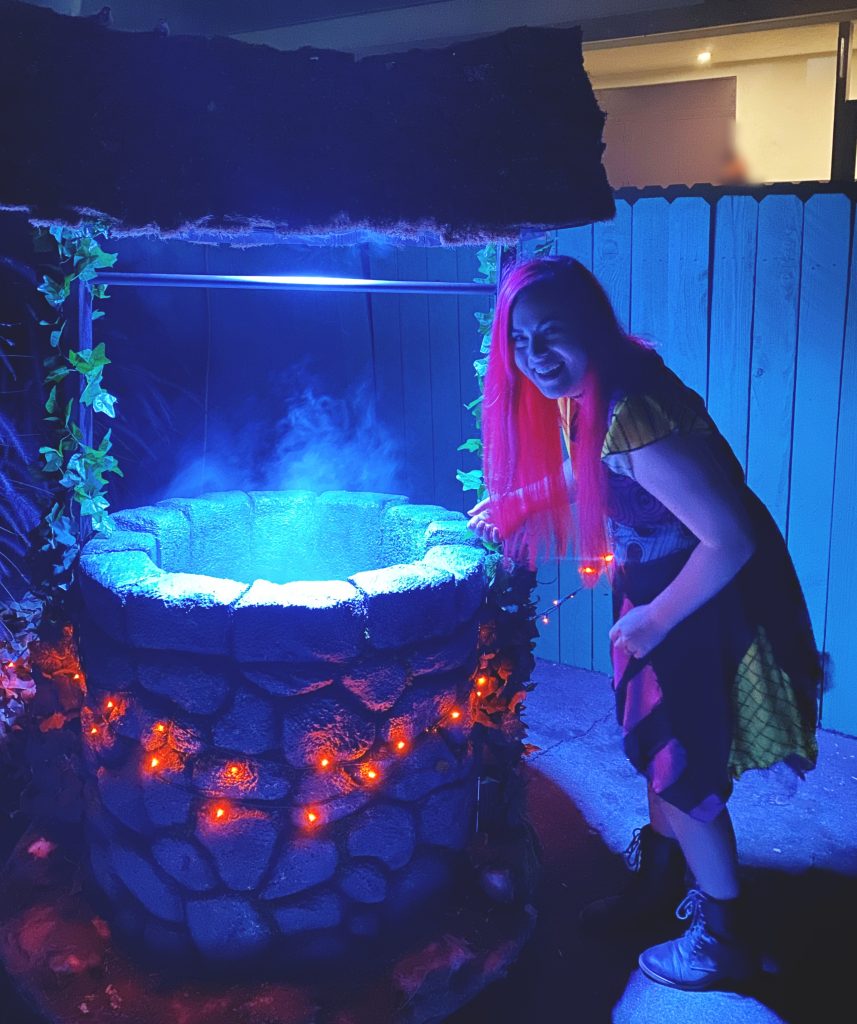 I wished for no traffic on the way home. 😛
Pumpkin Nights will be in Los Angeles until November 3rd, but you can experience Pumpkin Nights in Texas, Colorado, and Utah. It is not exclusive to California. If you have been searching for a family friendly, spooky event, look no further!
Hours: 5:30 – 10:30
Parking: $12, but may change with a different location.
Entrance Fee: $20 for general admission. There is a slight discount if you go on a week night before 8PM. Also, you can use code GOLDEN_AIMEEE25 for a discount on general admission! The code is not mine. It supports a fellow blogger and content creator that I love!
Pet Friendly: No.
A big thank you to my hubby for being such a good sport with taking so many pictures!
Have you heard about Pumpkin Nights? Are you planning on going this season?
All my love,