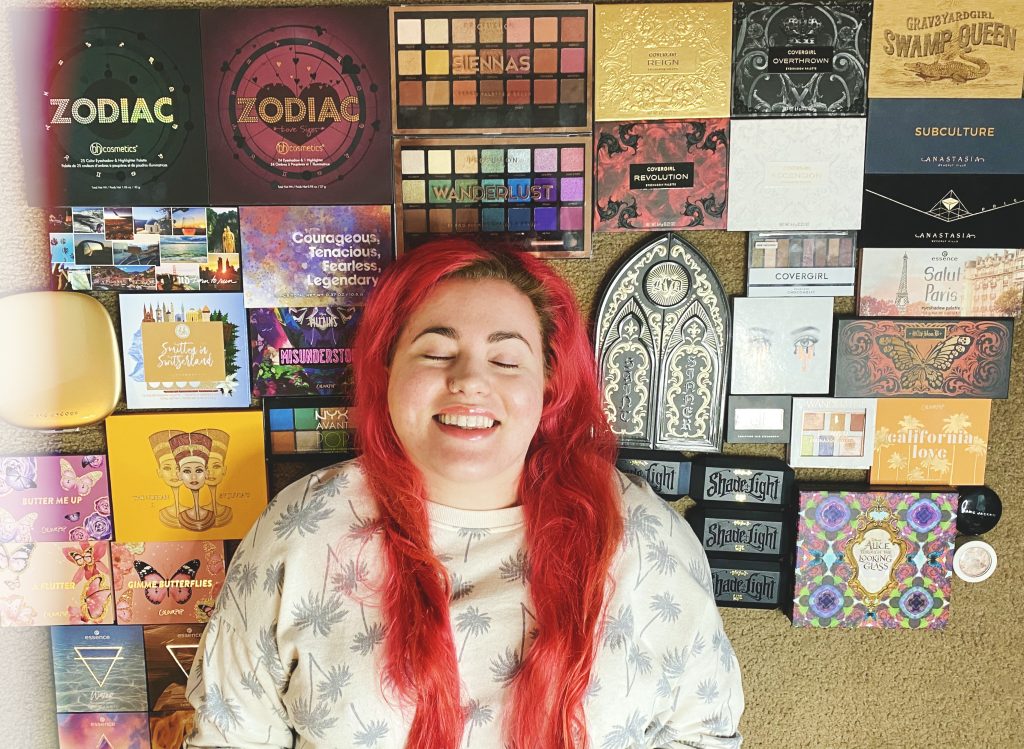 Wow. This was WAY overdue. I haven't purged my makeup in several years. I had products scattered in every nook and cranny! I even had Penelope's harness in one of my drawers? Let's just say it was a MESS. Today is my first decluttering blog post so be patient with me! I figured the most satisfying way to do it would be sharing everything from one category, and then also sharing what I kept. Many of the products that I decluttered were expired, and the ones that were still in good condition/barely used were placed in a separate bag for family and close friends.
Keep scrolling for decluttering satisfaction!
Eyeshadow Palettes
This was the toughest category to purge. I had to be really honest with myself, and look at what I TRULY enjoyed. I refused to keep a palette simply for the packaging. If it wasn't used in the last six months, it was tossed or donated.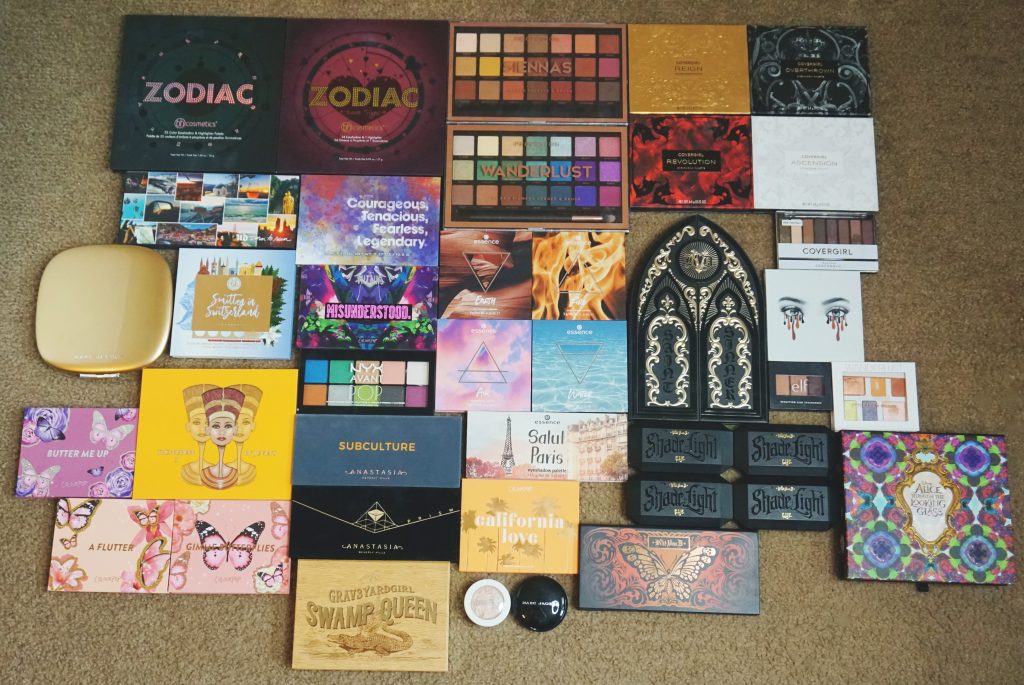 Keeping!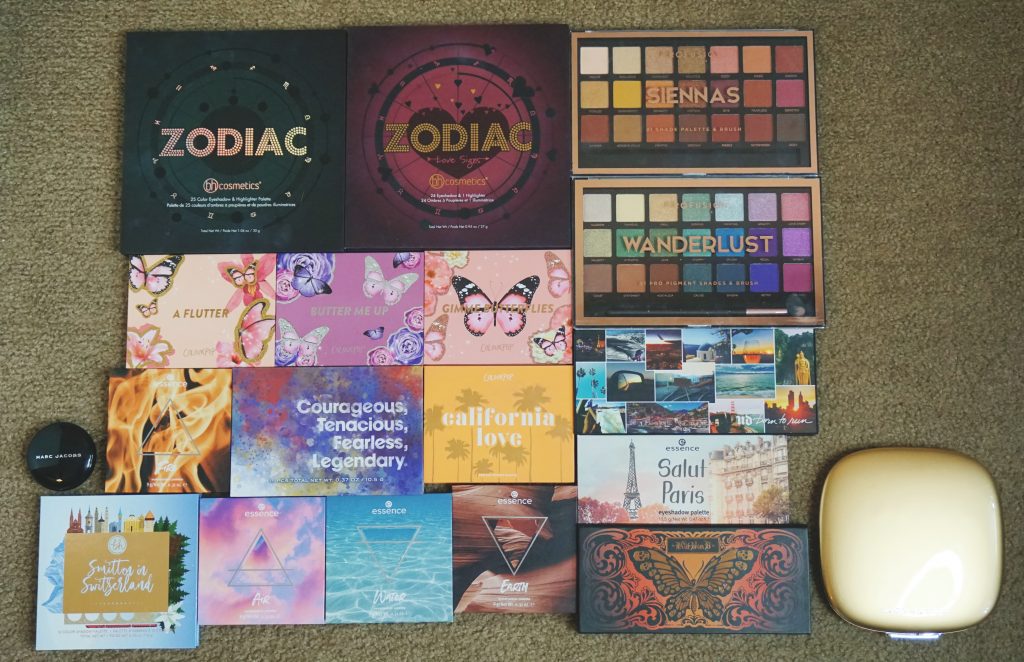 Highlighters
I had a difficult time parting with anything from the Disney Villain's collection, but many of the highlighters were WAY too dark for my skin tone. I would rather pass them on to someone who could use them.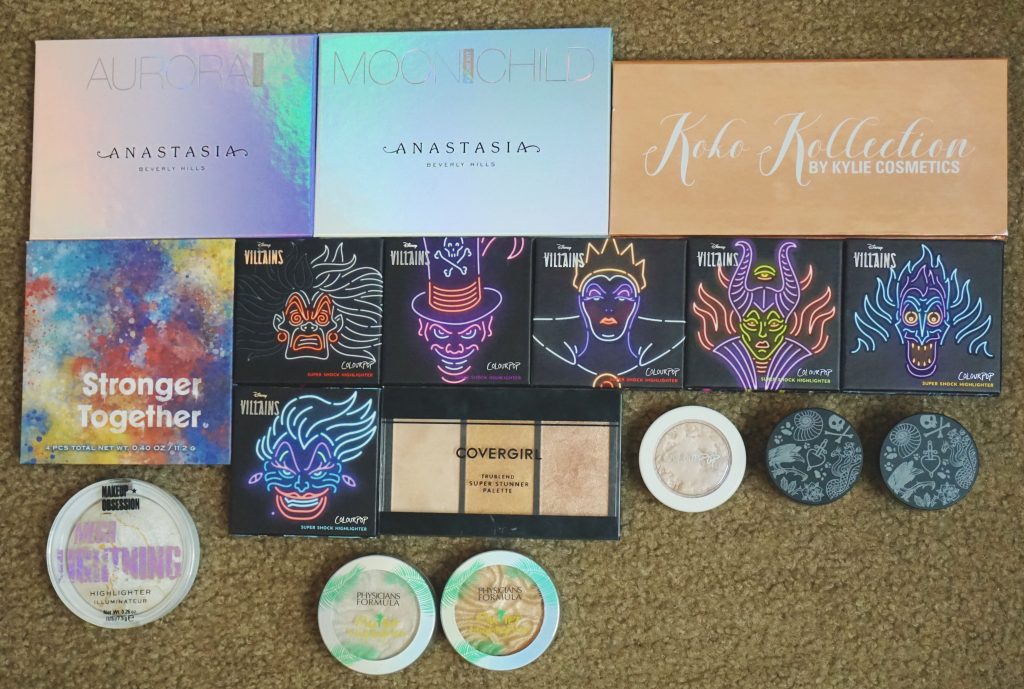 Keeping!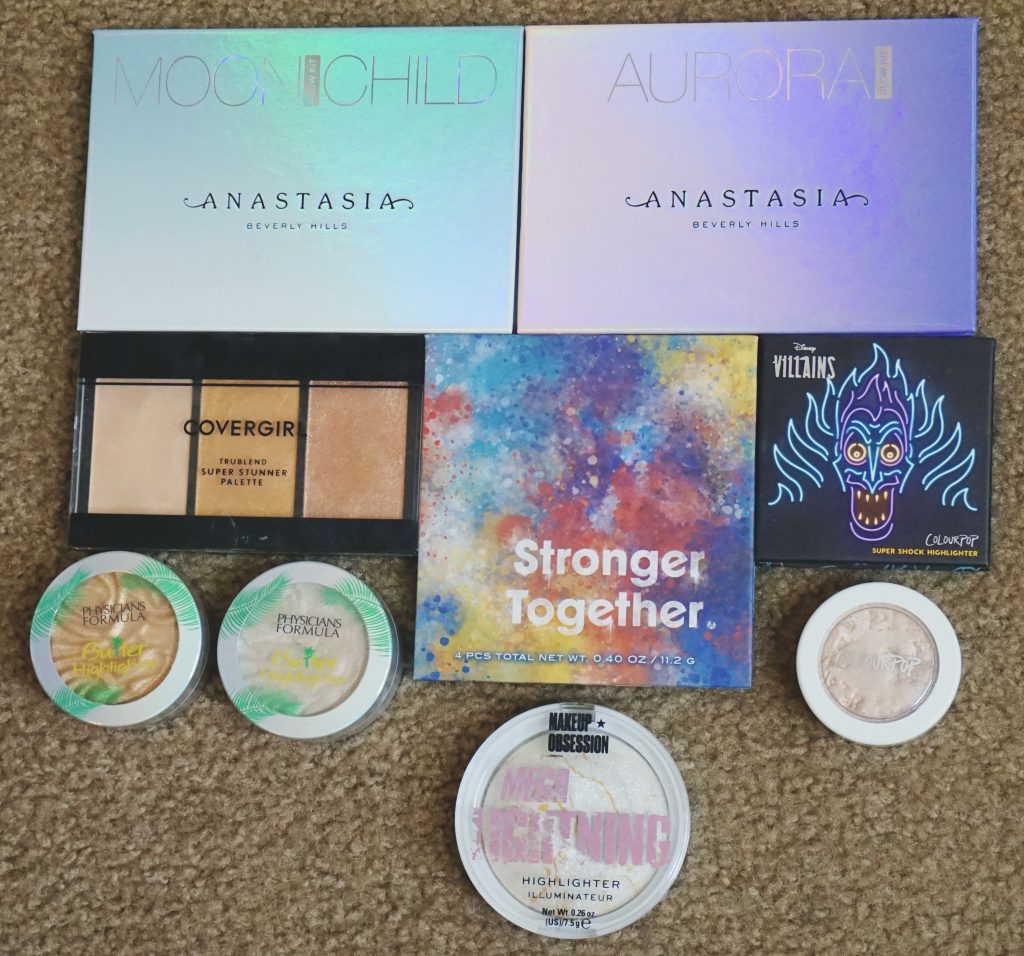 Liquid Lipstick
I know, I know. I need to attend lipstick rehab. When I was going through the liquid lipsticks, I noticed several of the older ones had a sour odor. That's the best indicator that a product is expired.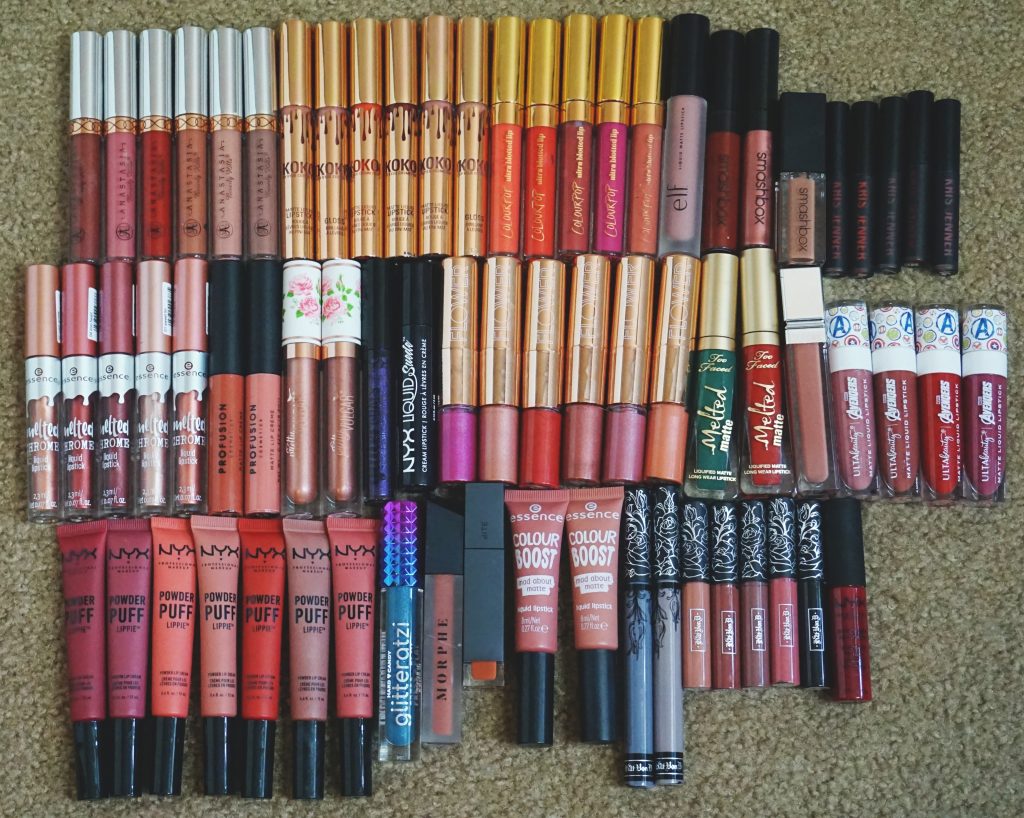 Keeping!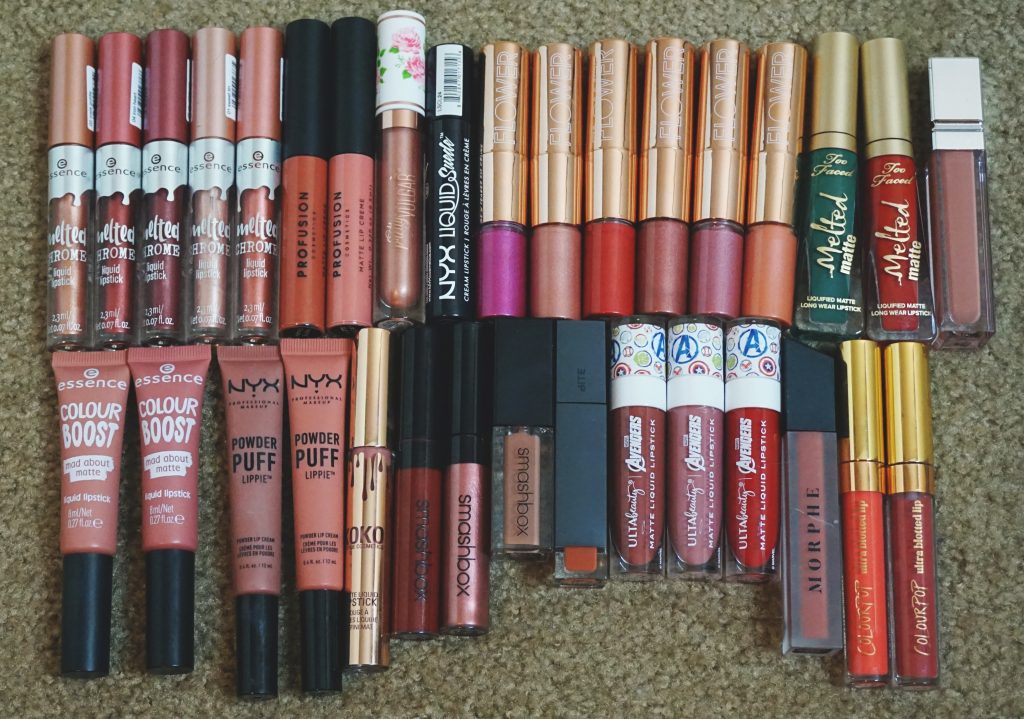 Lipstick
Hey, look! More lipstick. Told you I have a problem.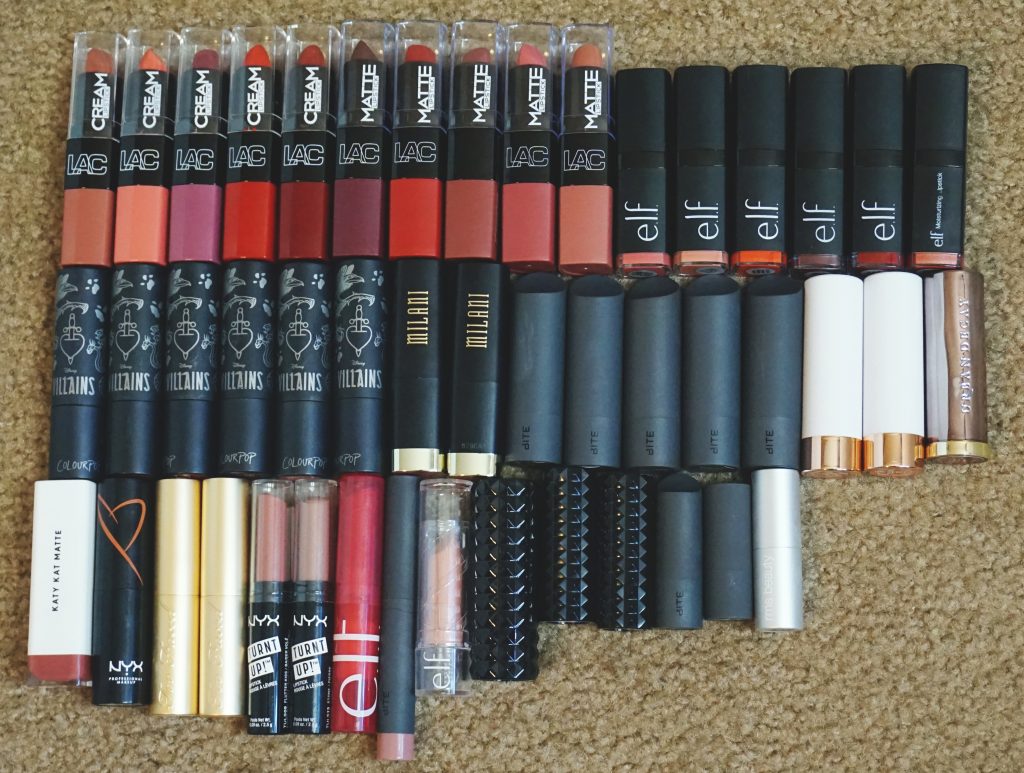 Keeping!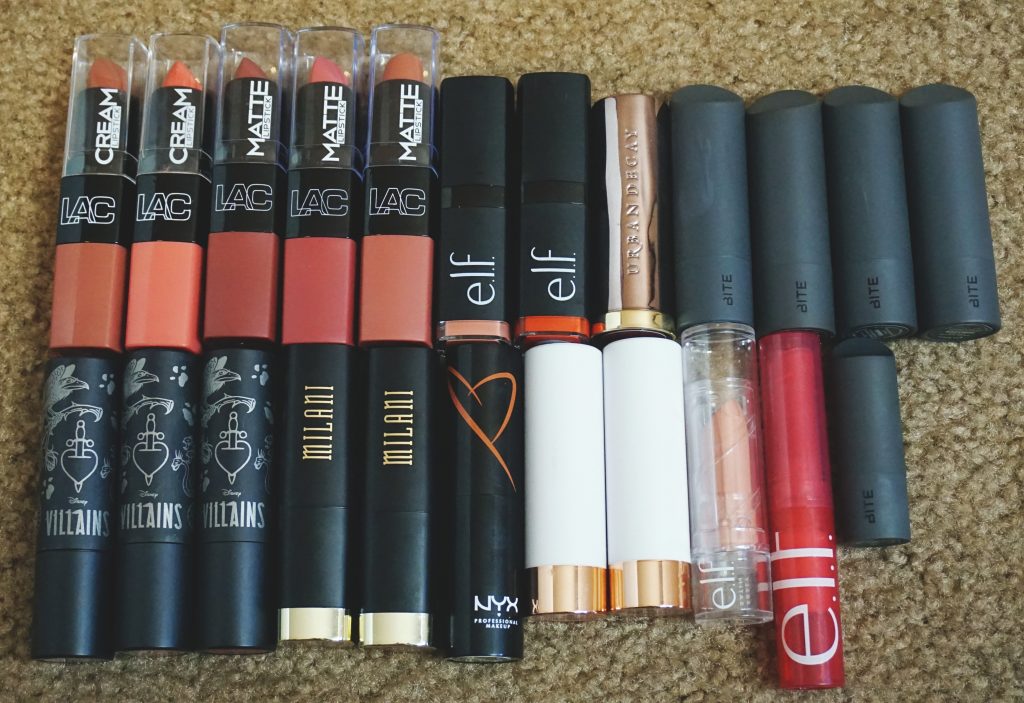 Lip Gloss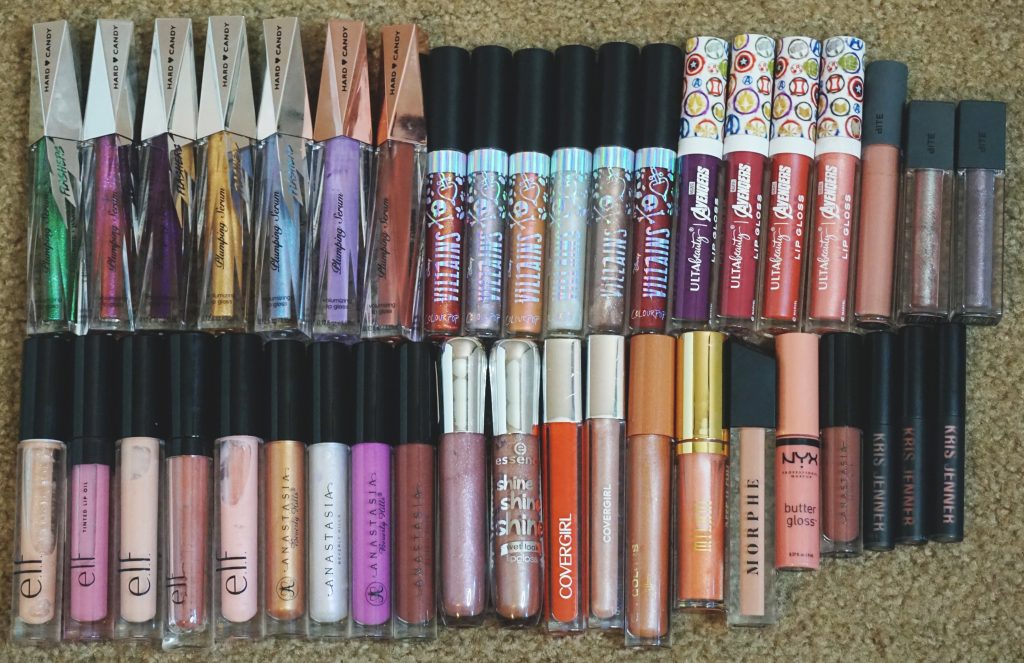 Keeping!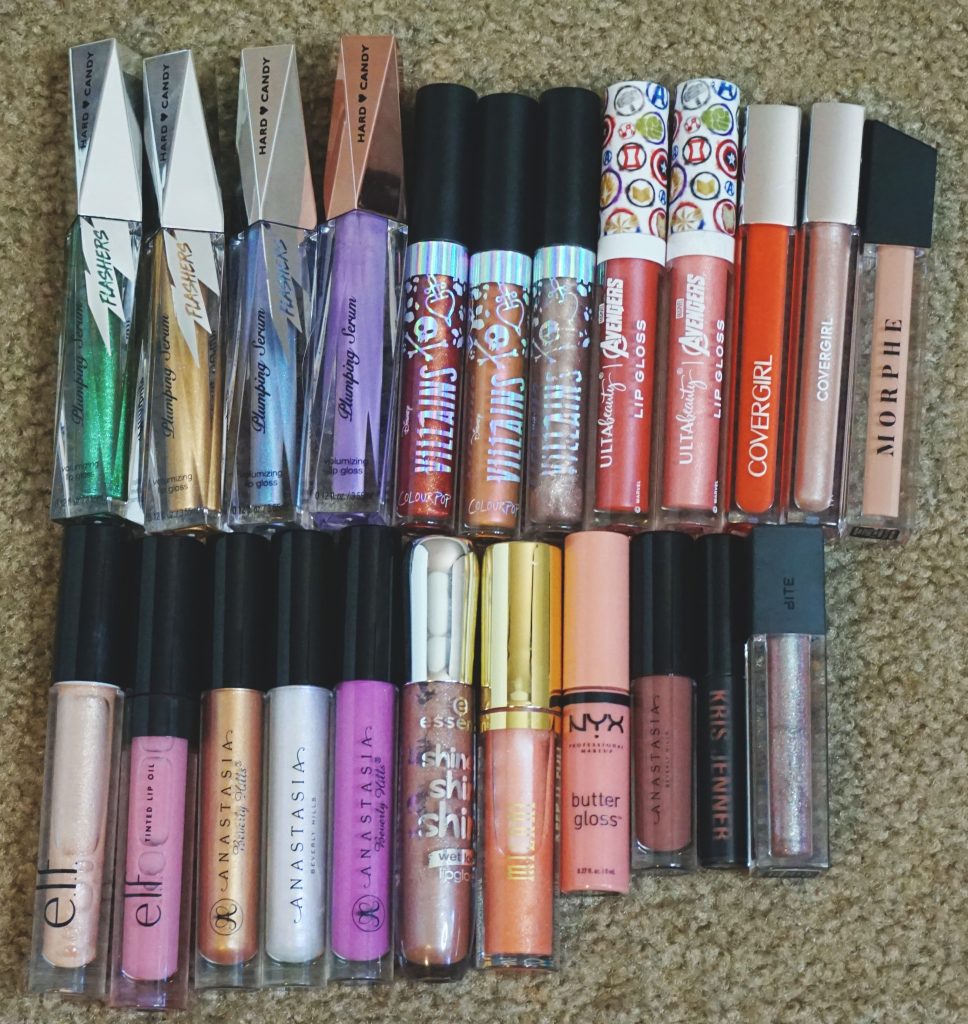 Top Drawer
Before: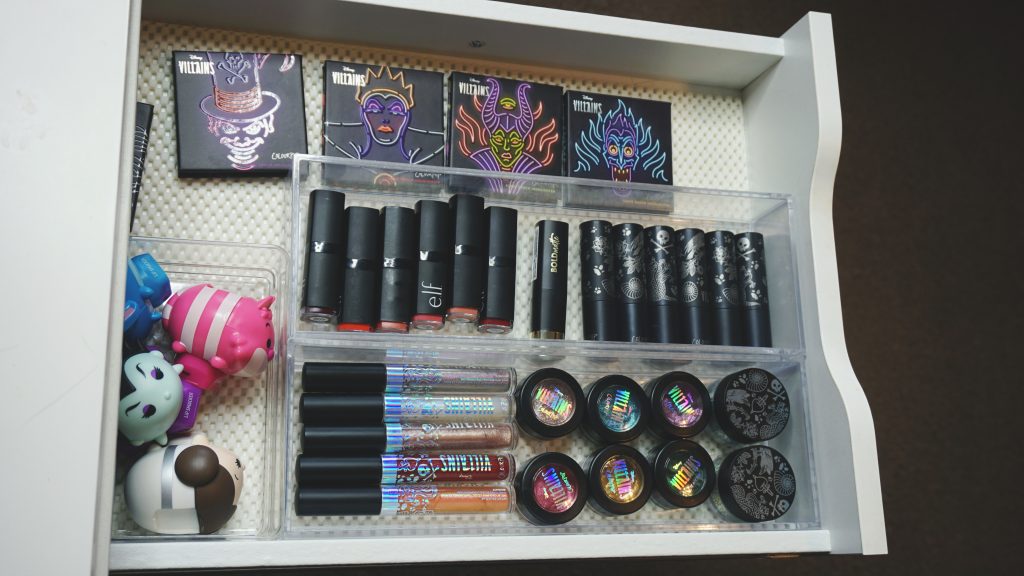 After:
I love storing all of my "everyday" makeup products together. Previously, they were scattered in various drawers, and it was incredibly time consuming. Having it in one spot will make my routine MUCH faster.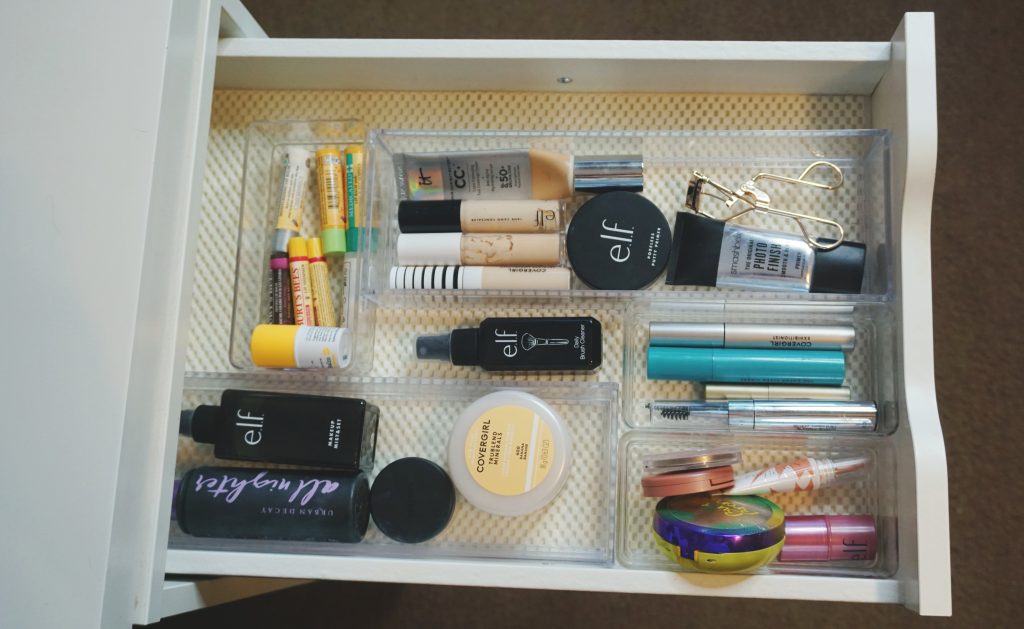 Second Drawer
Before: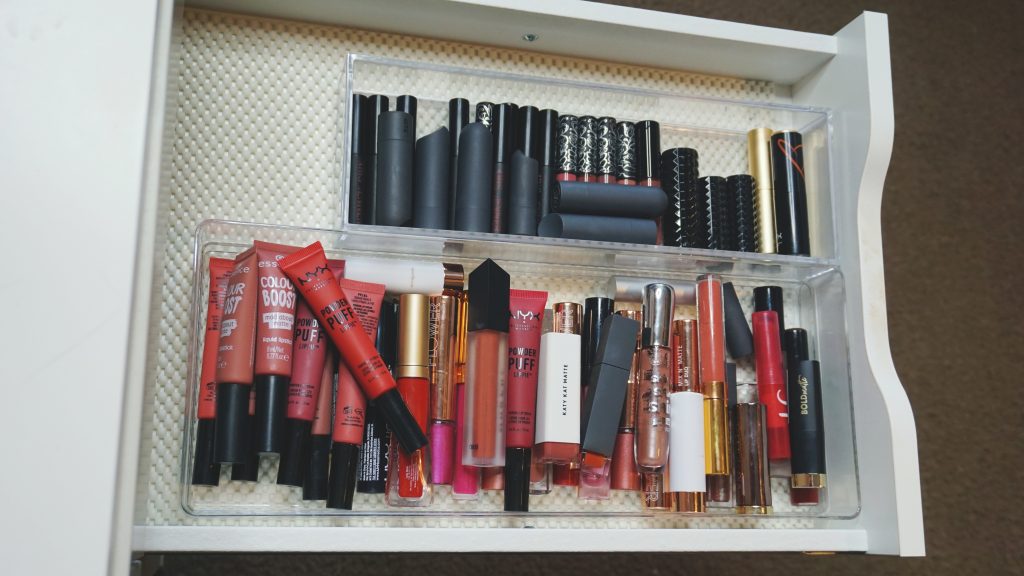 After:
Now the liquid lipsticks are separate from the regular lipsticks!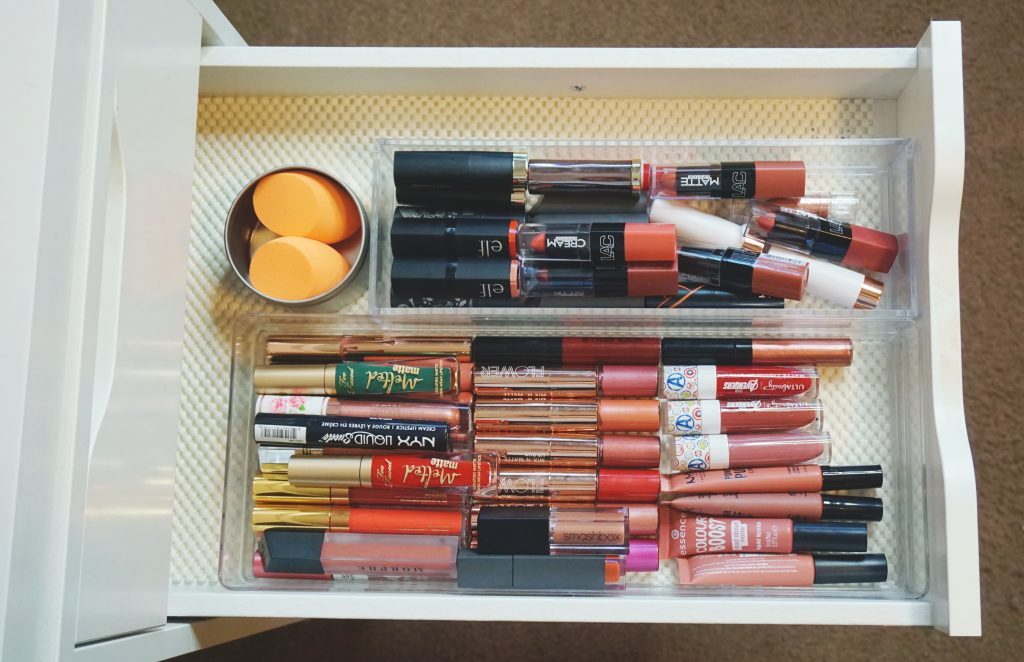 Third Drawer
Before: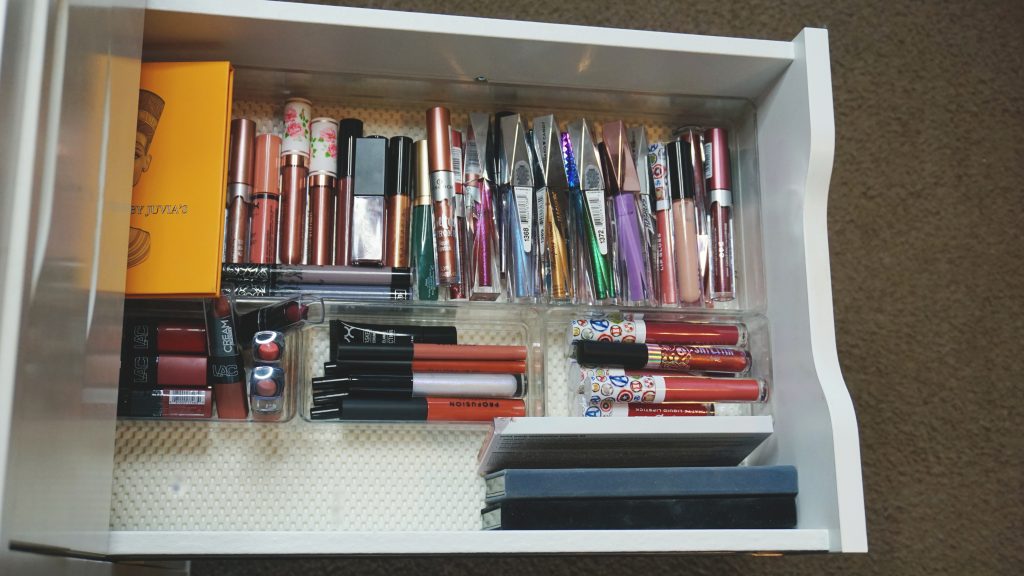 After:
I am SO excited to have my eyeshadow palettes in one designated spot, and organized in such a way that I can easily see them ALL.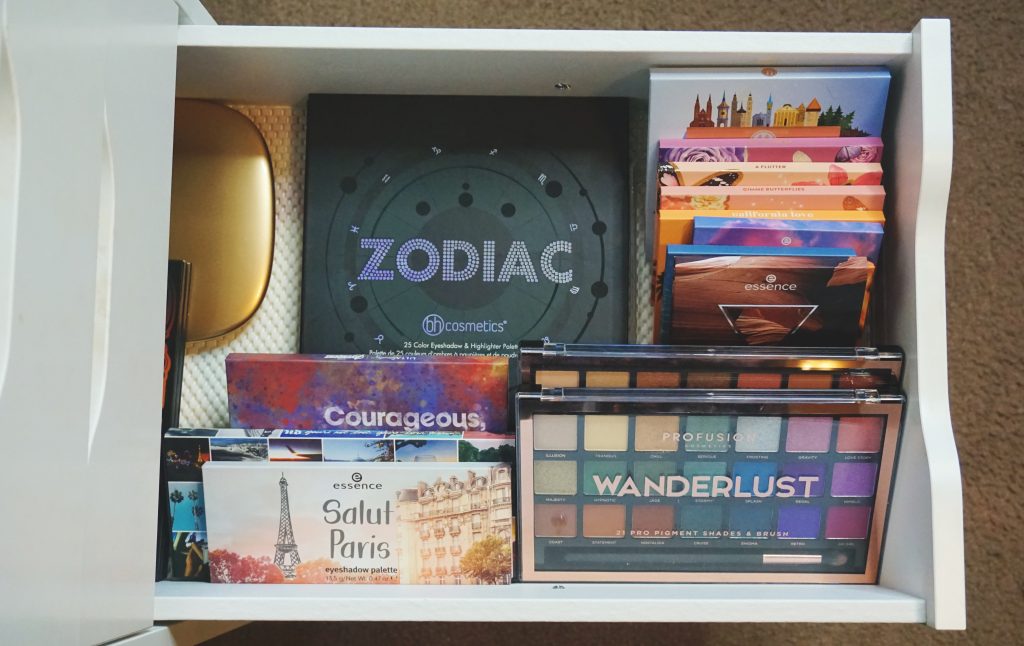 Fourth Drawer
Before: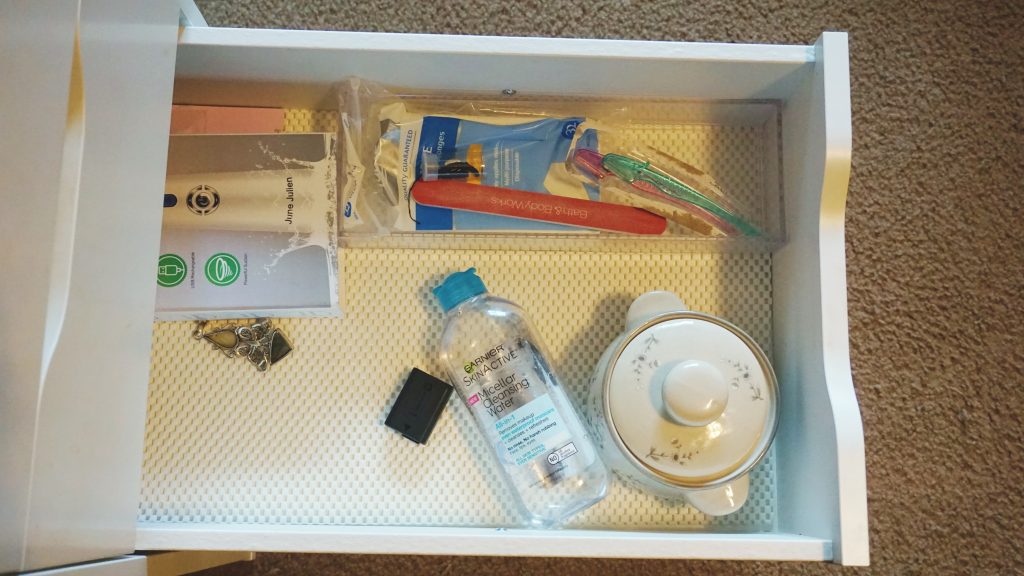 After: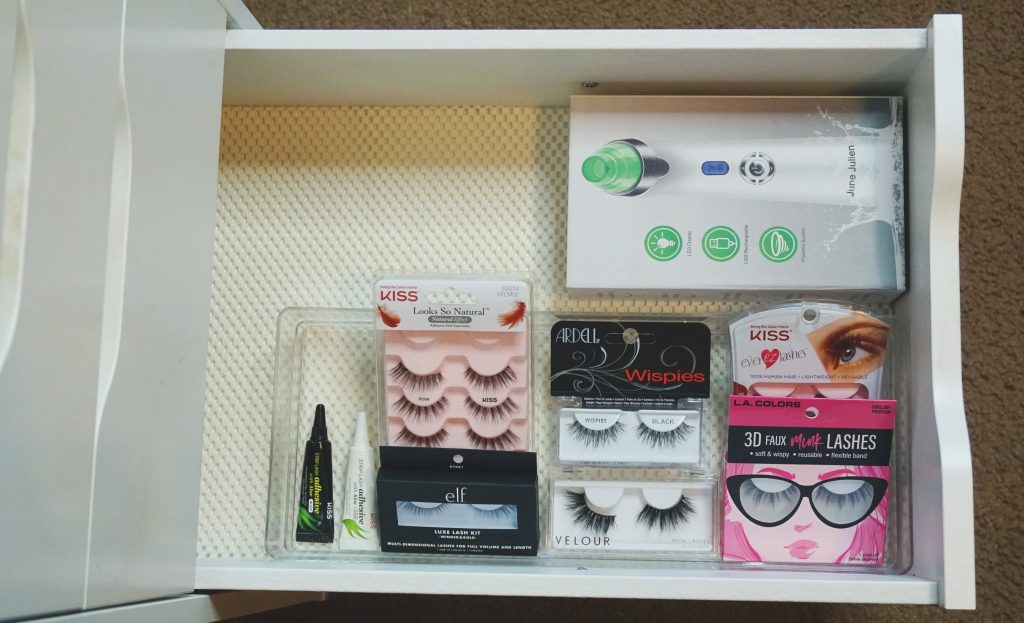 Bottom Drawer
Before: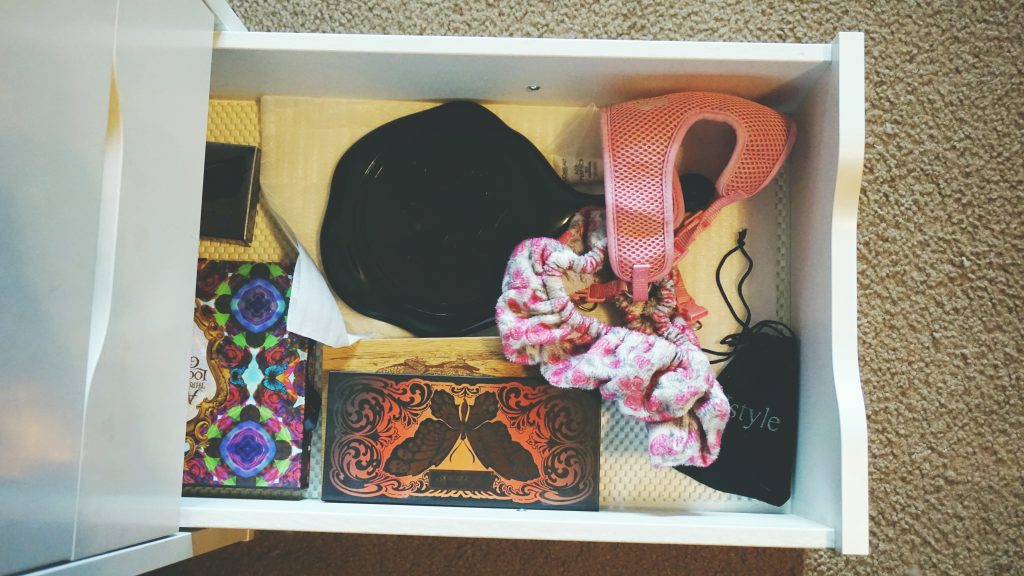 After:
Yay! It's practically empty! The Garnier Micellar Water (NOT cruelty free) is older, and I only use it for removing swatches.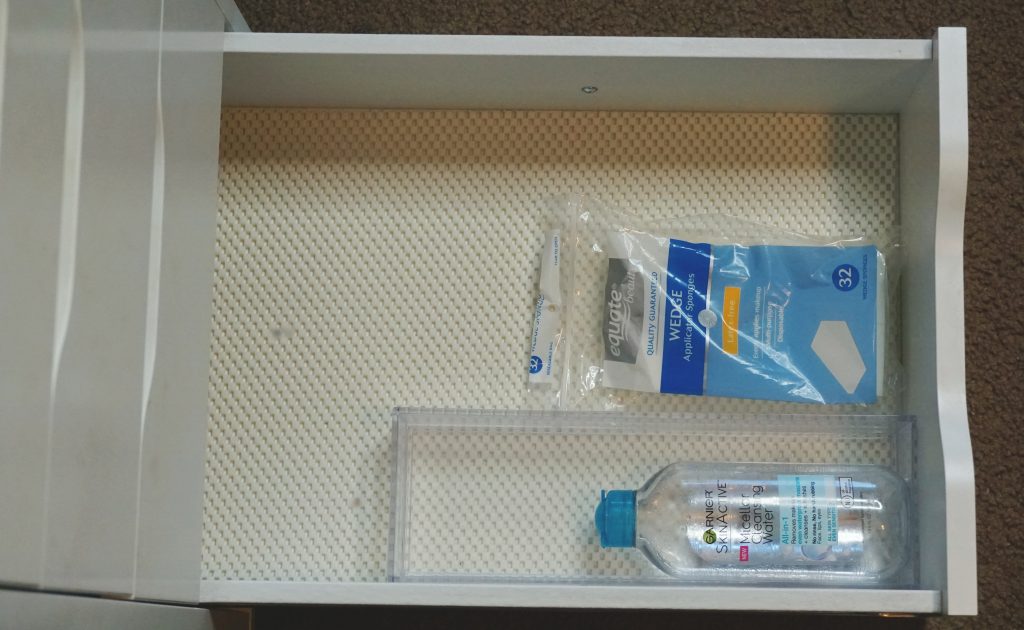 Before: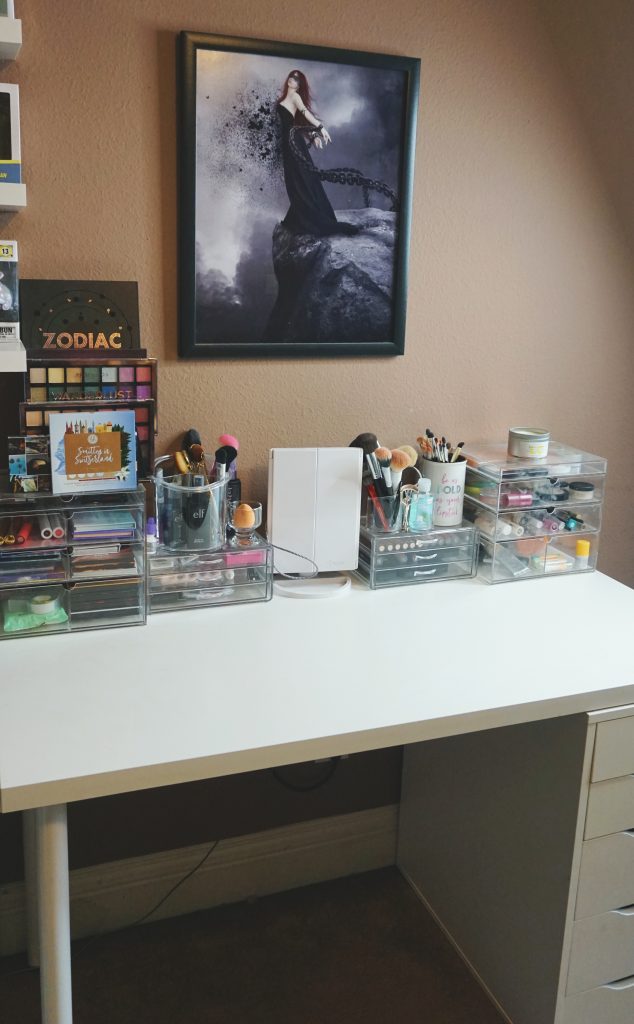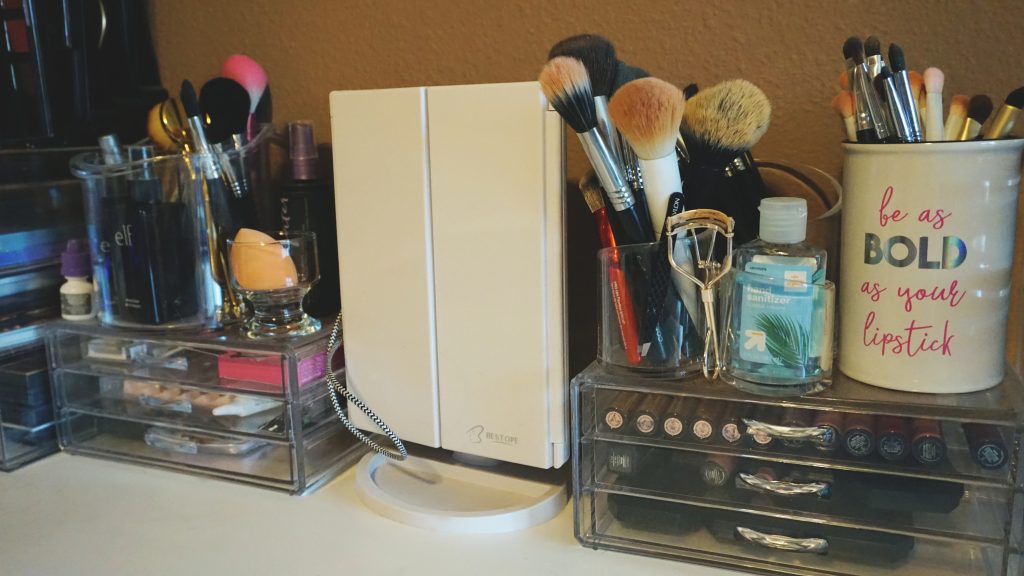 After: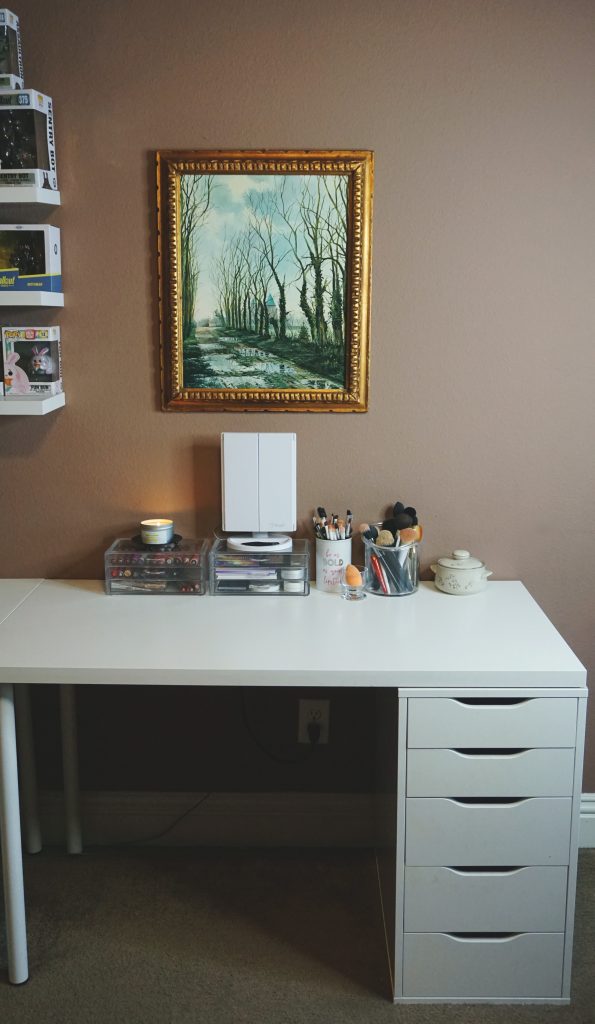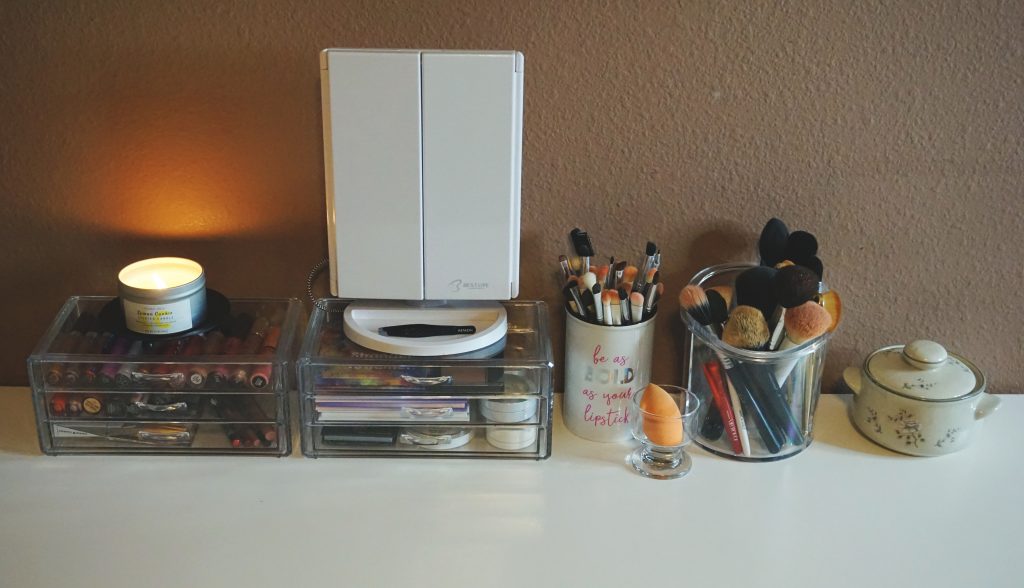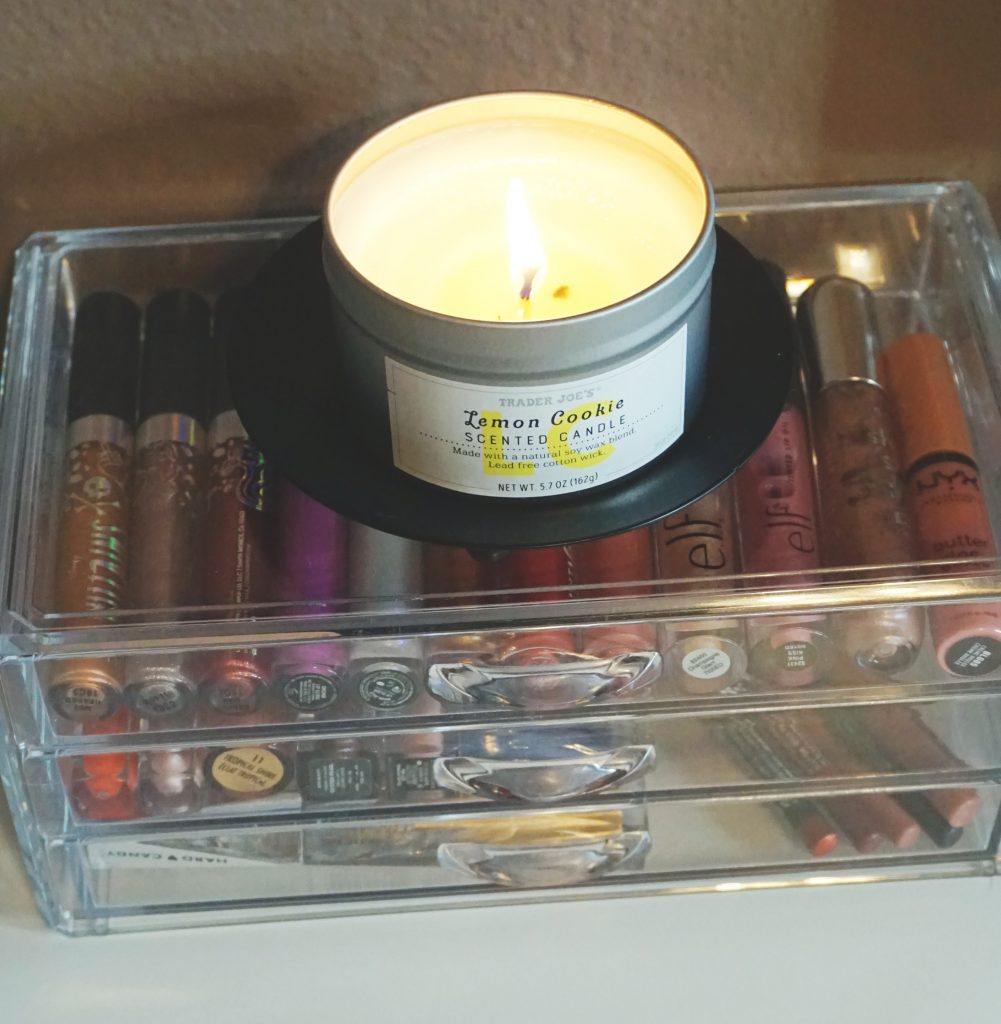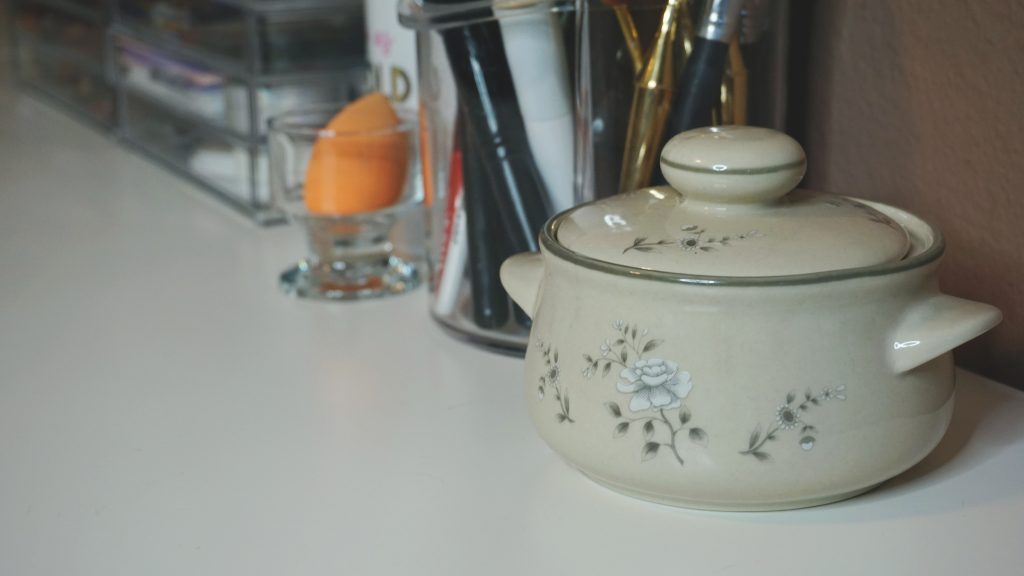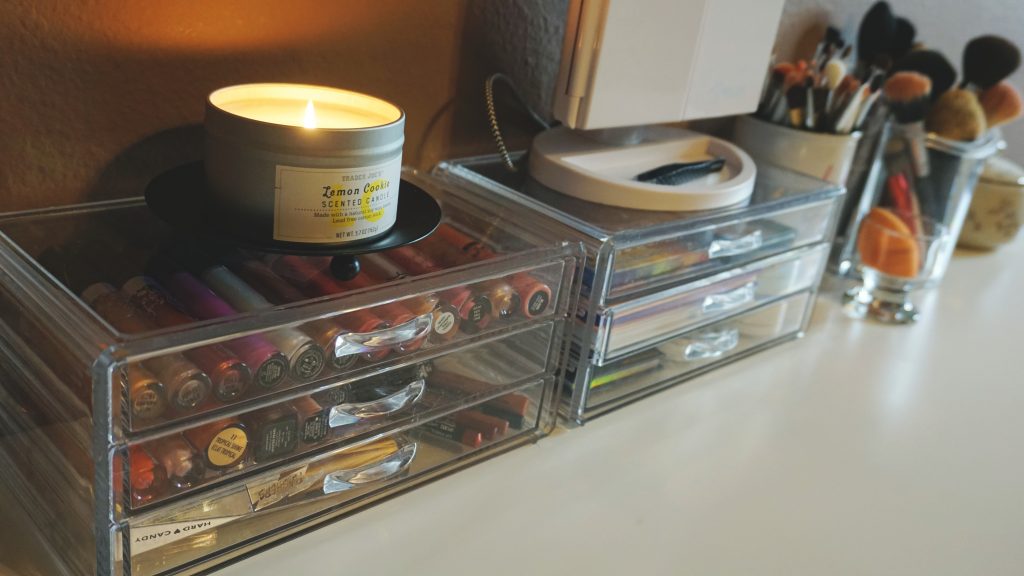 Sharing your makeup collection can very quickly be interpreted as bragging, and that's why I have been so hesitant on sharing mine. You do NOT need this much makeup, and I plan on purging my collection again in the near future. I want to be able to give products the attention they deserve, and use what I have. Less truly is more!
Keep in mind that many of the items were purchased over the course of several years. Not all at once. Everyone's makeup stash is different, and you should NEVER feel pressured to compete with other beauty lovers. Testing makeup is one aspect of my job, and I love it. However, it is just ONE piece of me. The materialism in the makeup community makes me sick to my stomach, and having more does not automatically make you superior or relevant. There! I said it.
This may not seem like the biggest transformation, but I am really happy and satisfied with how it turned out! I was able to remove TWO giant makeup organizers, and create a more functional space.
Have you started spring cleaning yet? What space are you most excited to declutter?
All my love,