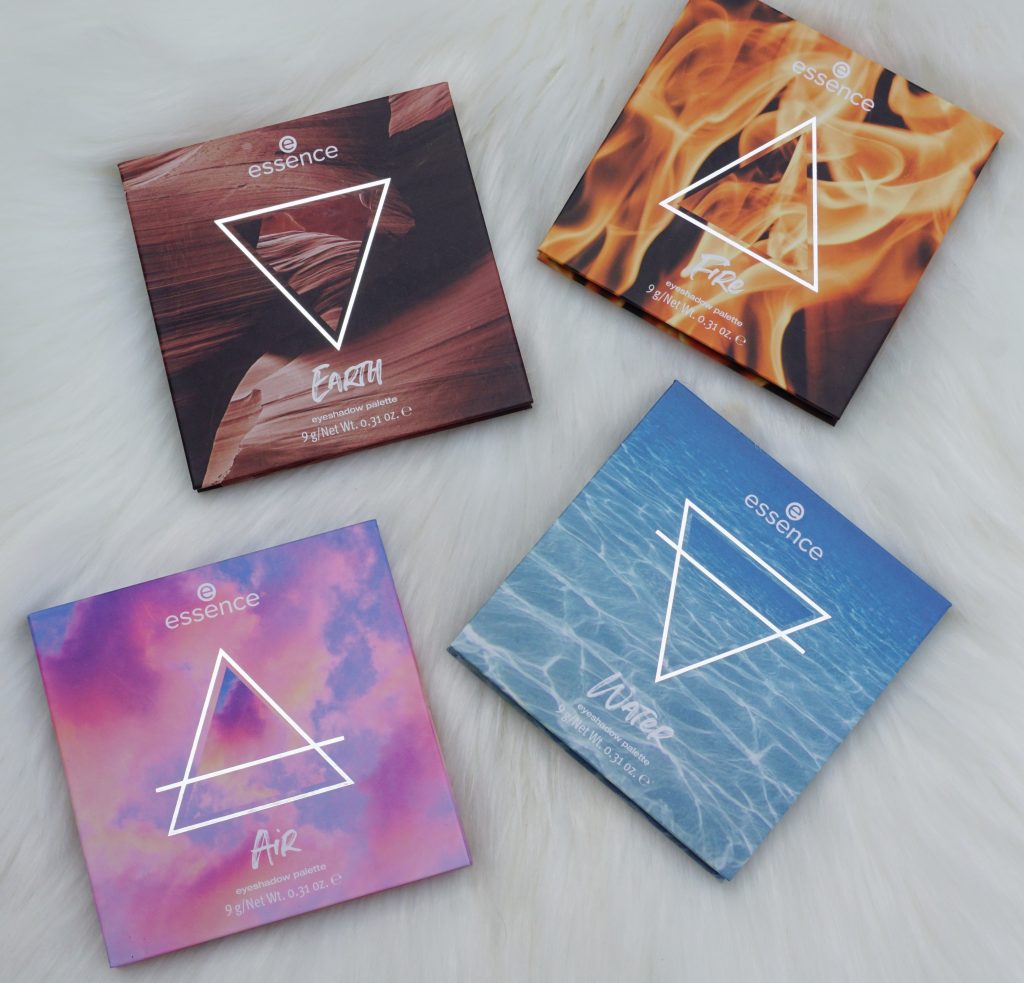 Do I need more eye shadow in my collection? NO. But hear me out! If you're familiar with the Witcher franchise, you'll know that the triangles on the packaging are very similar to the signs that witchers use. I also just happen to love anything elemental related. Guess I'm a sucker for packaging. And eyeshadow.
The Essence Eyeshadow Palettes retail for $9.99, and there are four options. Earth – Like Wild Nature, Fire – Like Dancing Flames, Air – Like Clouds in the Sky, and Water – Like Swinging Waves…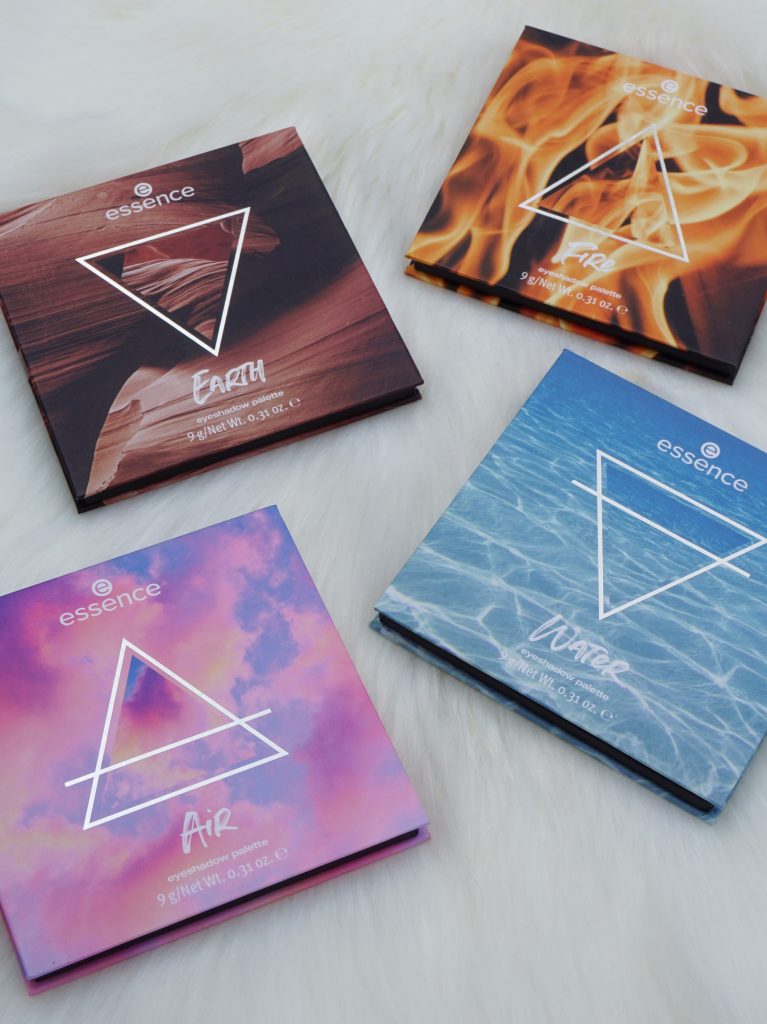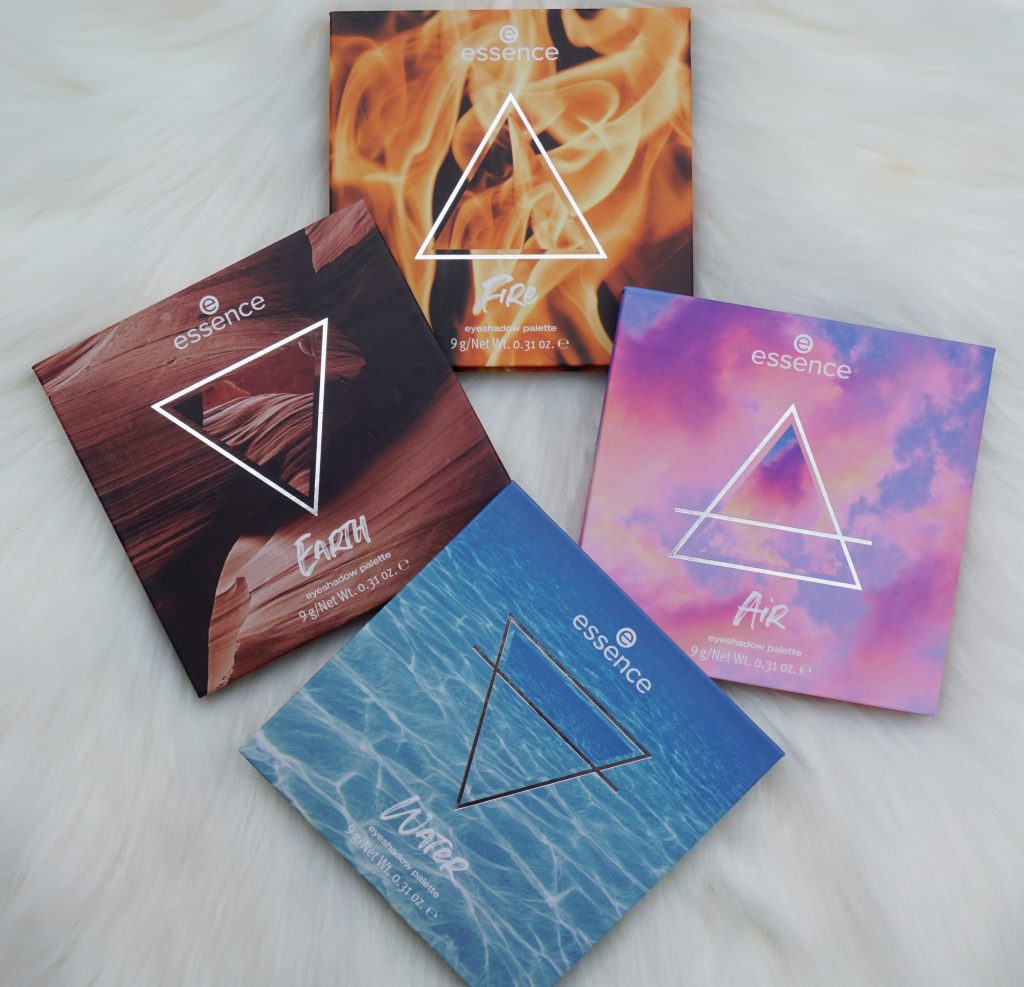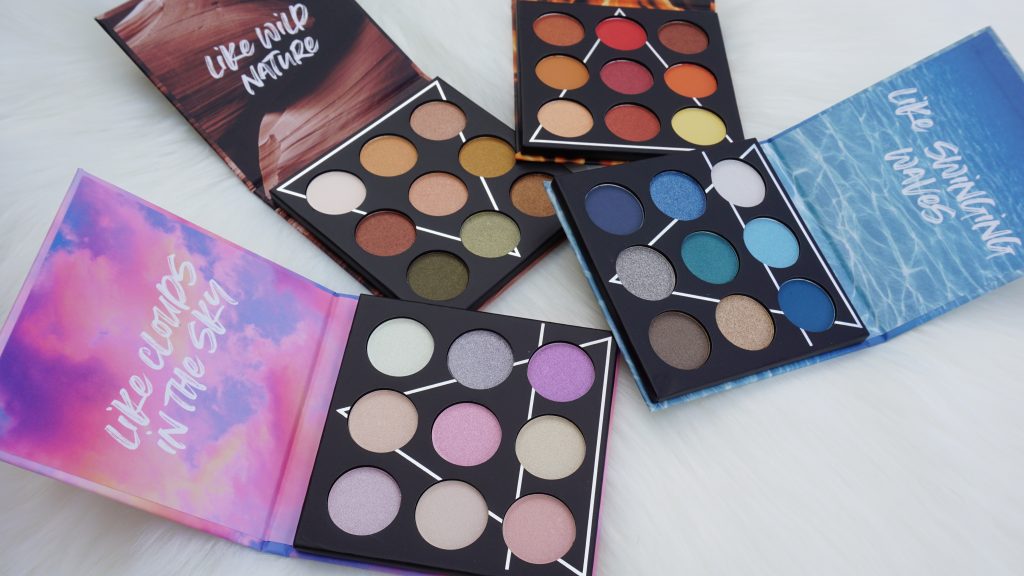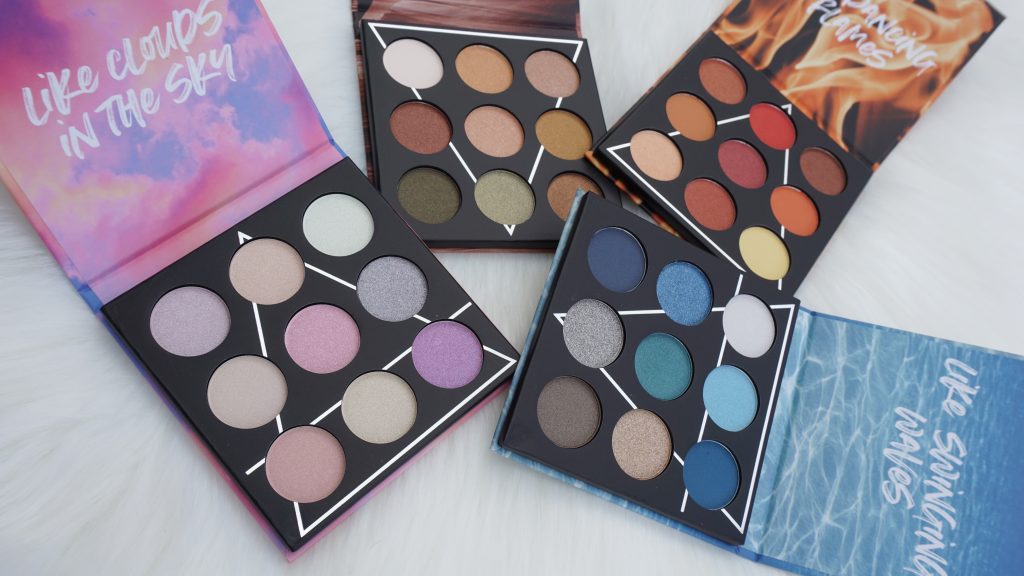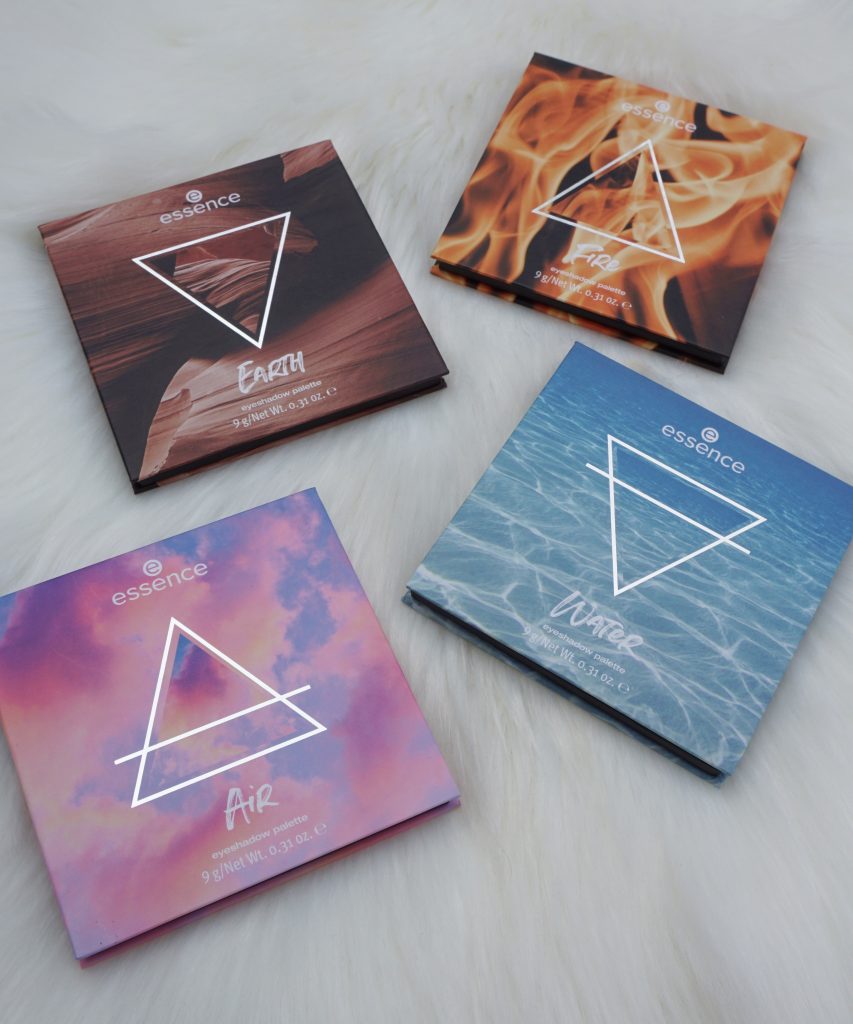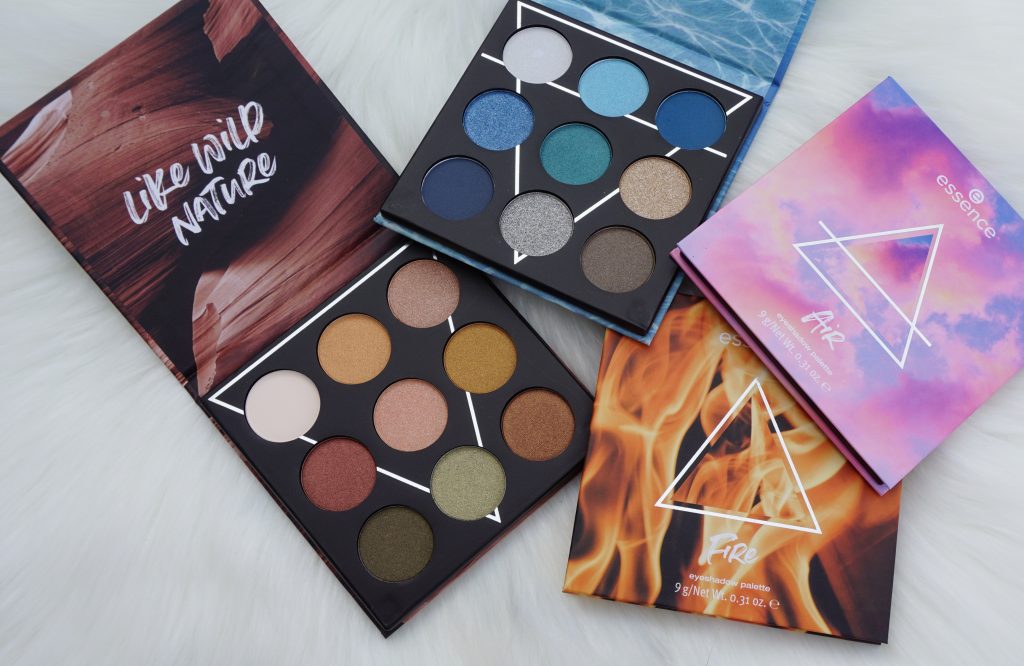 I had SO much fun photographing the palettes! It was probably the easiest experience I have ever had with photographing a product too because of the matte packaging.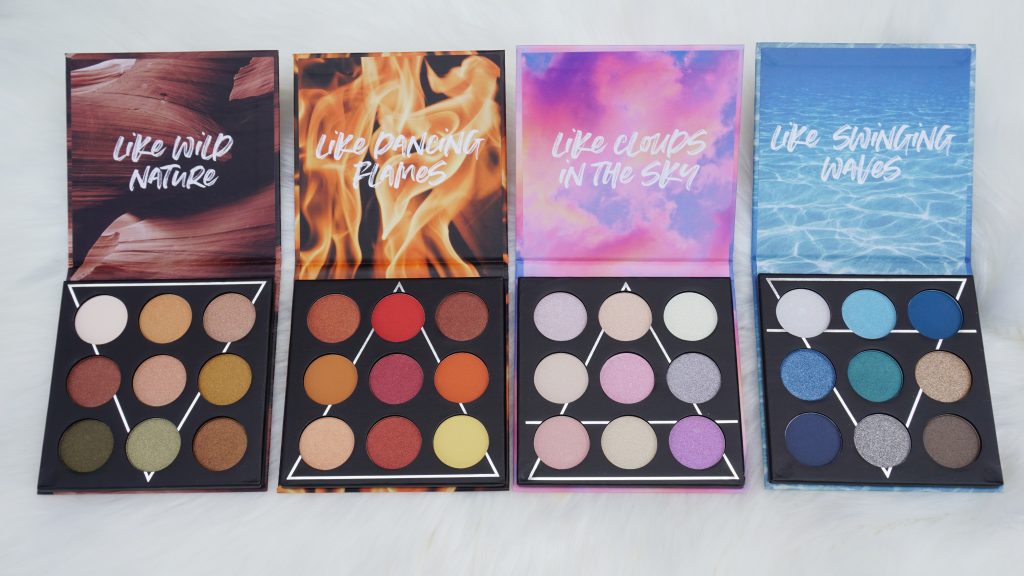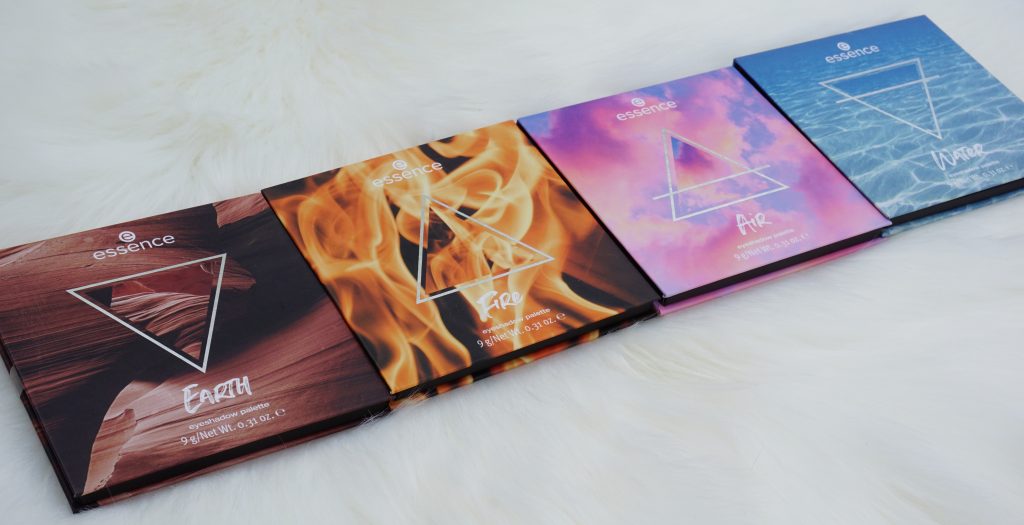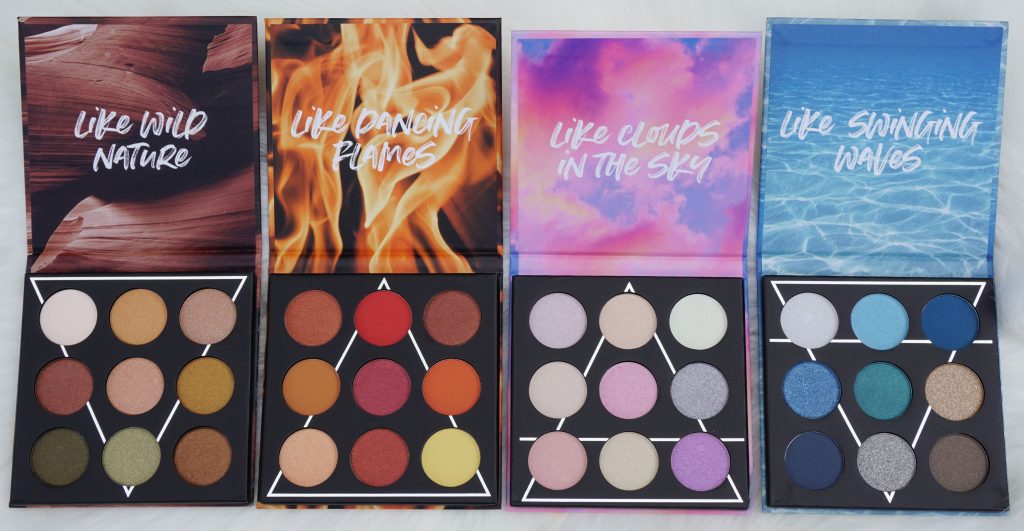 Like Wild Nature…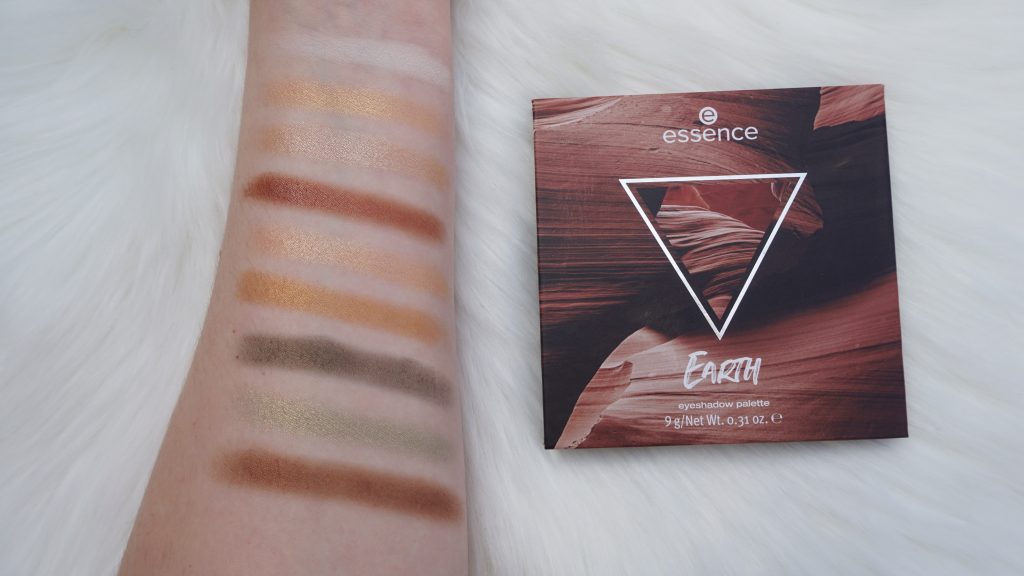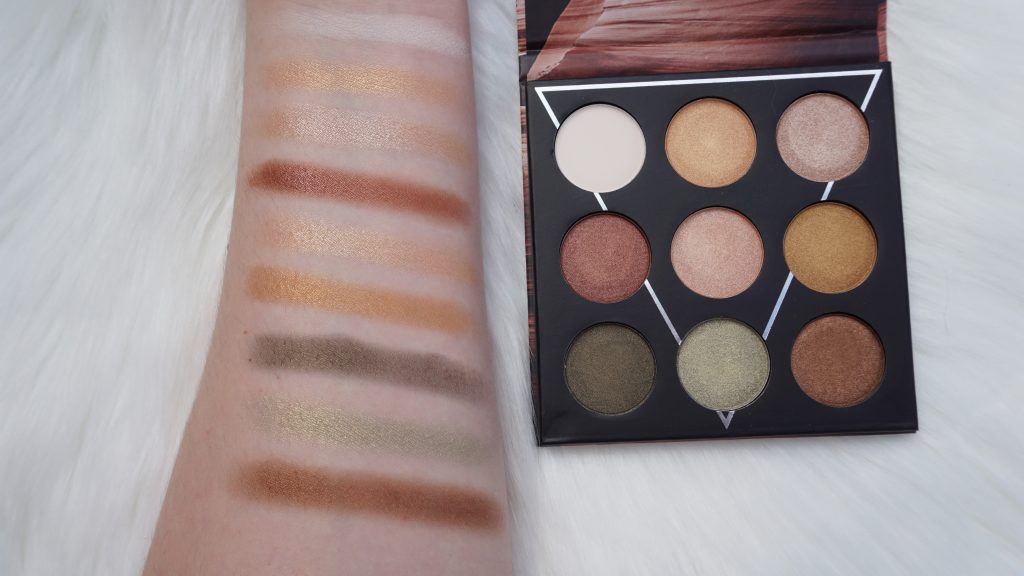 Like Dancing Flames…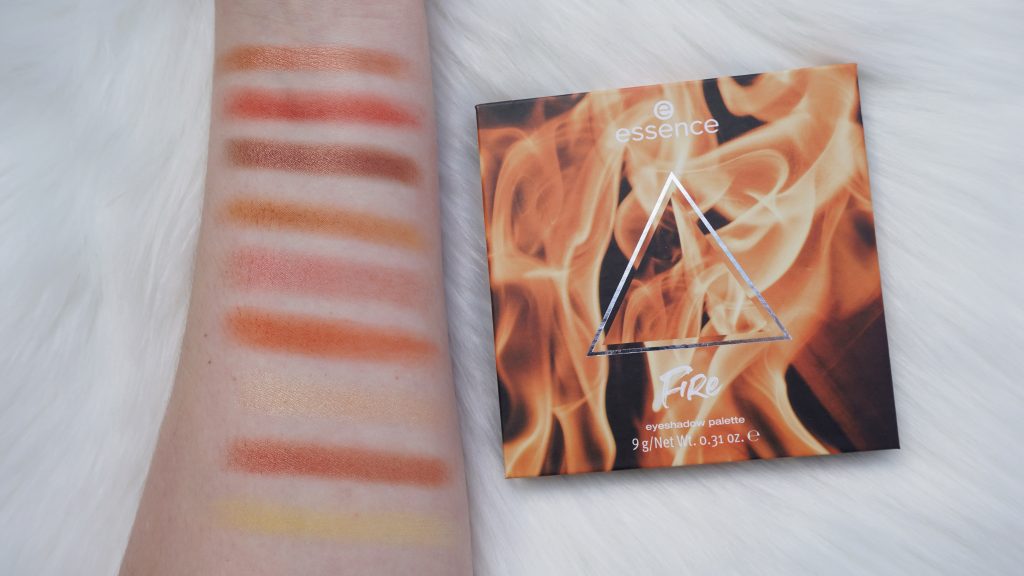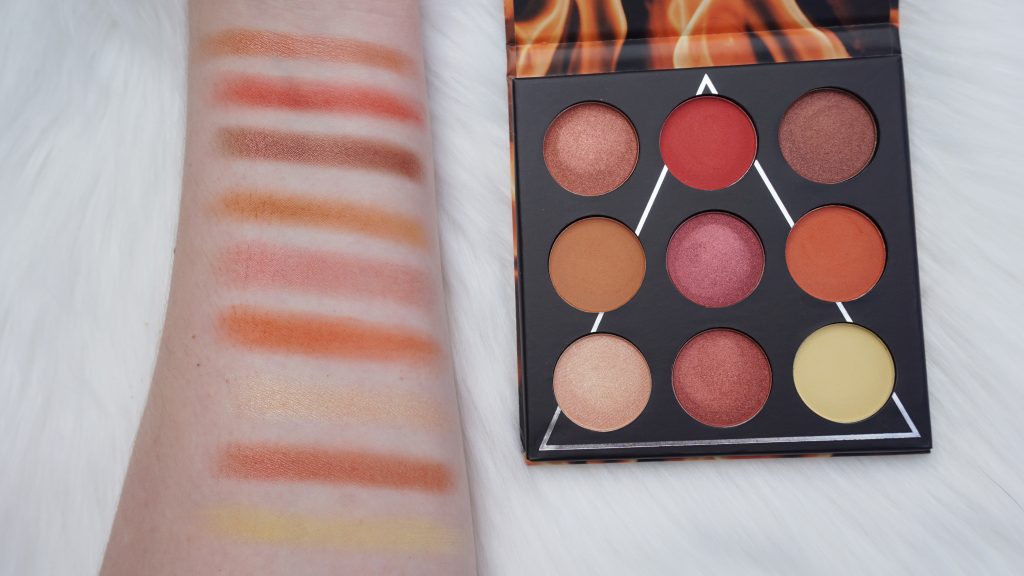 Like Clouds in the Sky…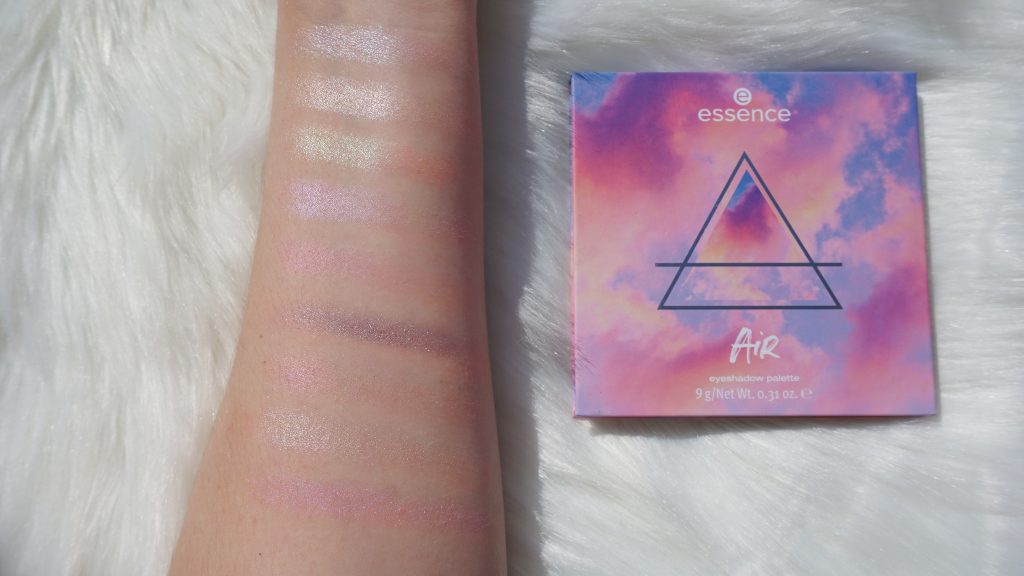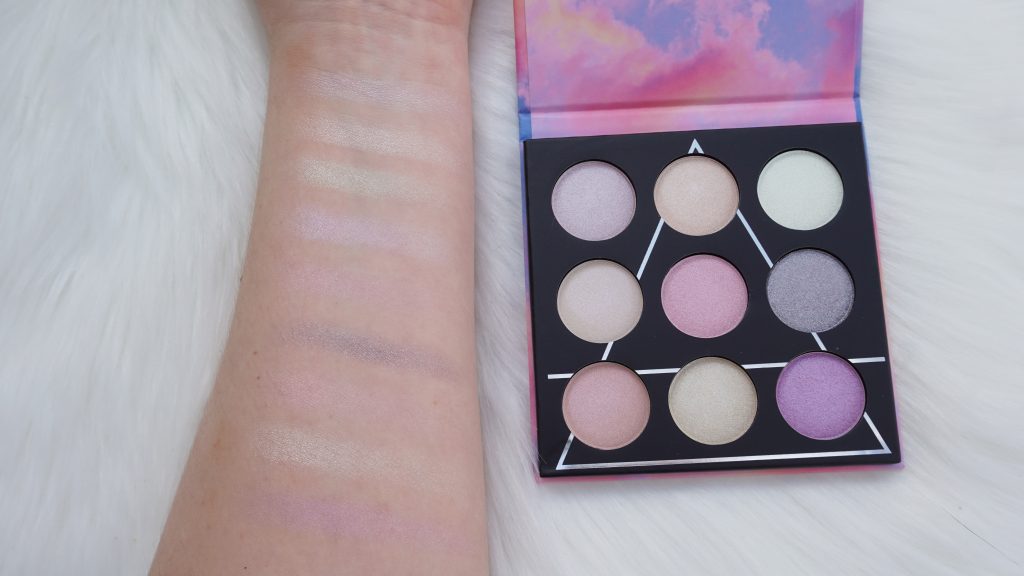 Like Swinging Waves…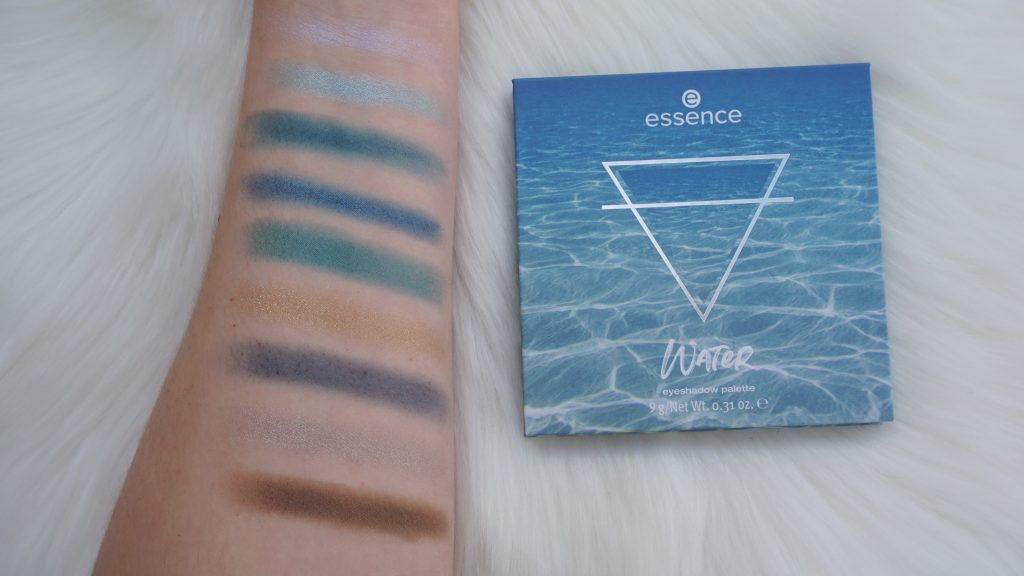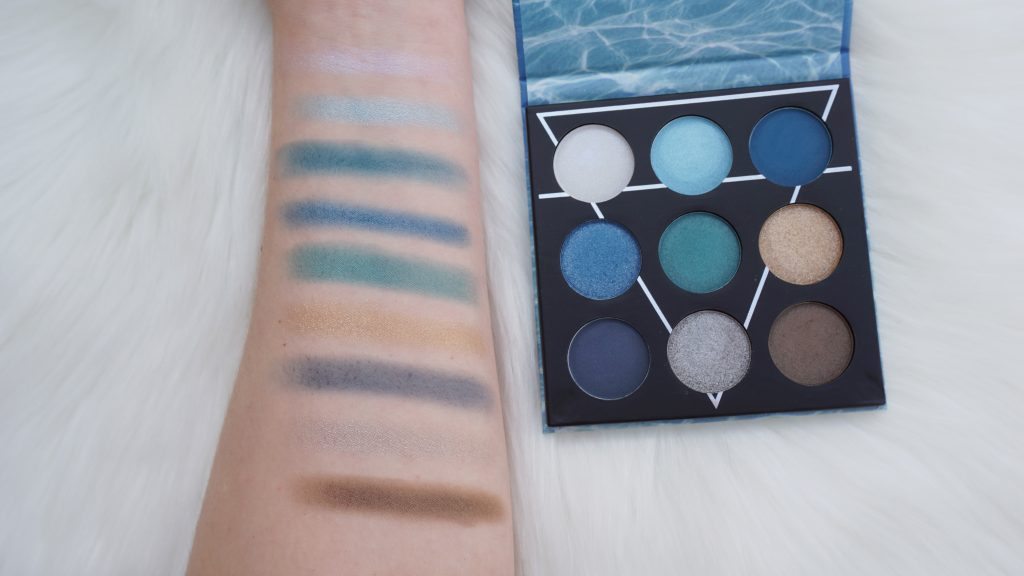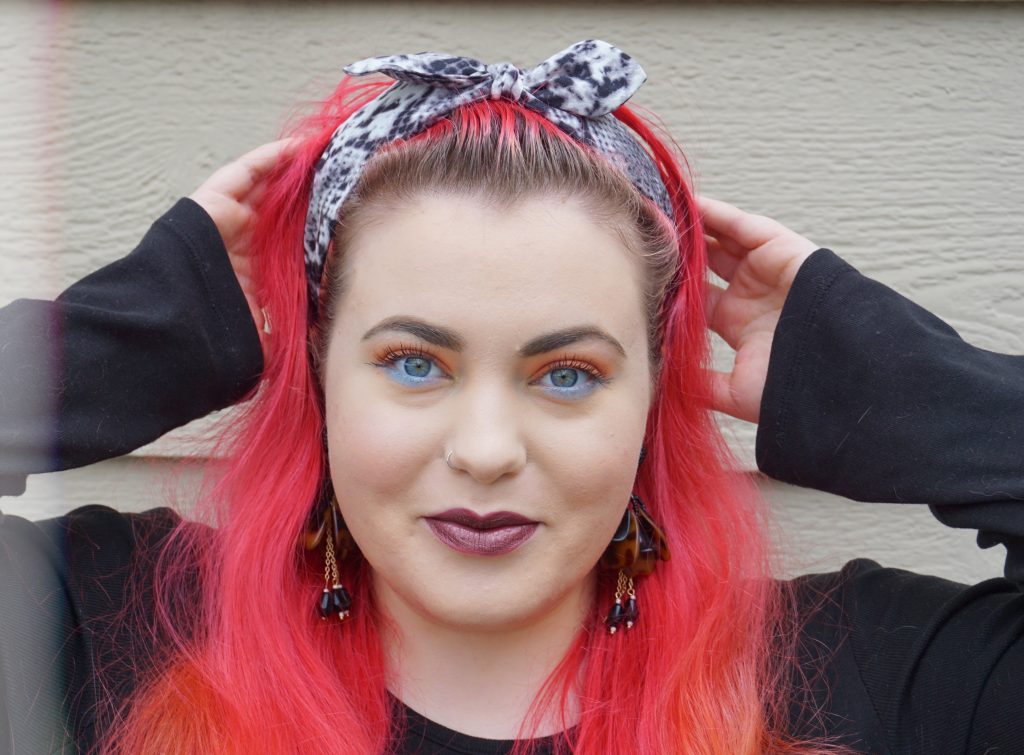 I used Fire on my upper eyelids, Water on my lower lash line, Air as a highlight on my brow bone and cheeks, and Earth in the inner corner of my eyes. There was little to no fallout with the shades that I applied, and I was thoroughly impressed with the color payoff.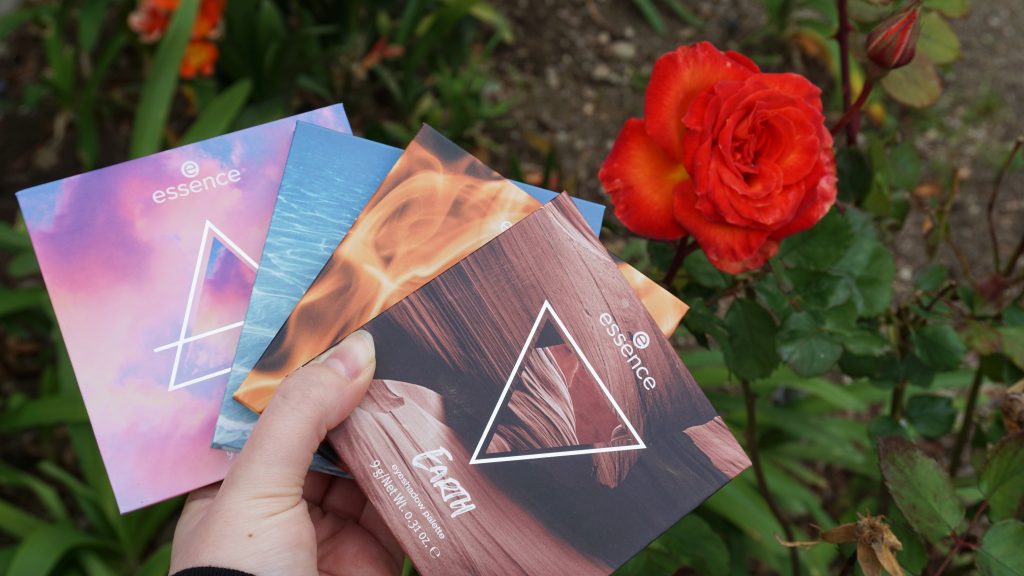 If I am being completely honest, I can't see myself reaching for Air and Water much. Earth and Fire are more my taste, and colors I prefer. Air and Water have a lot of potential! They are just not something I would use often.
I wish each individual shade in the palettes had a name. I don't understand why Essence wouldn't include them, but it really bothers me. Hopefully they add individual names to their future projects!
Which palette do you like the most?
All my love,