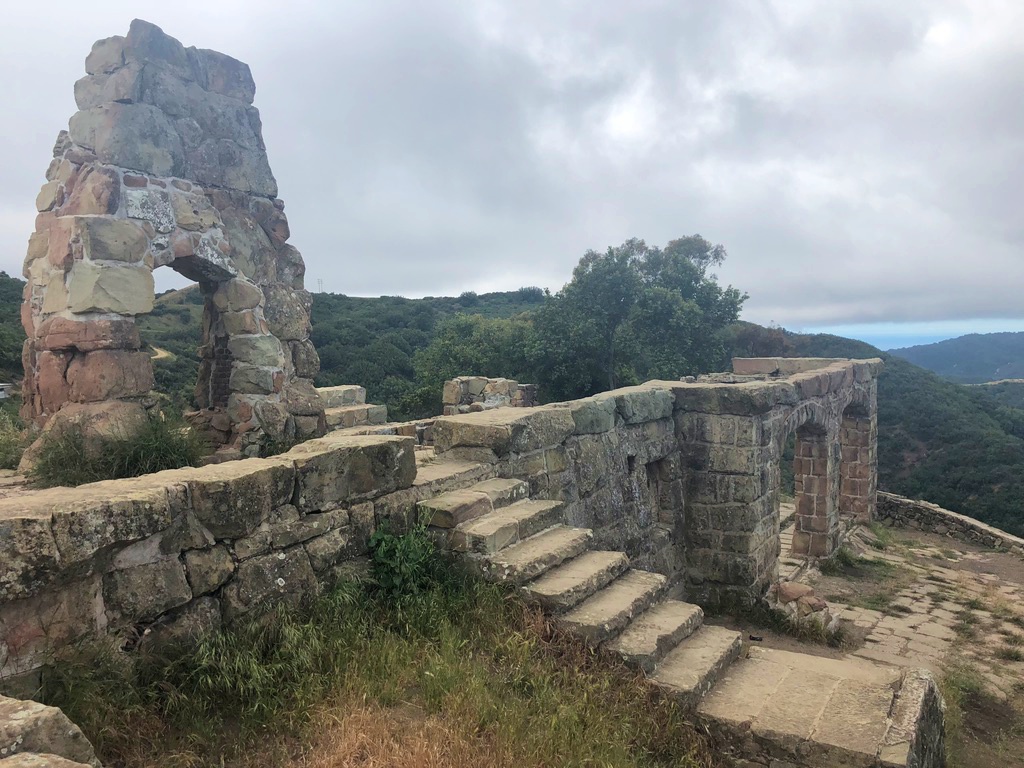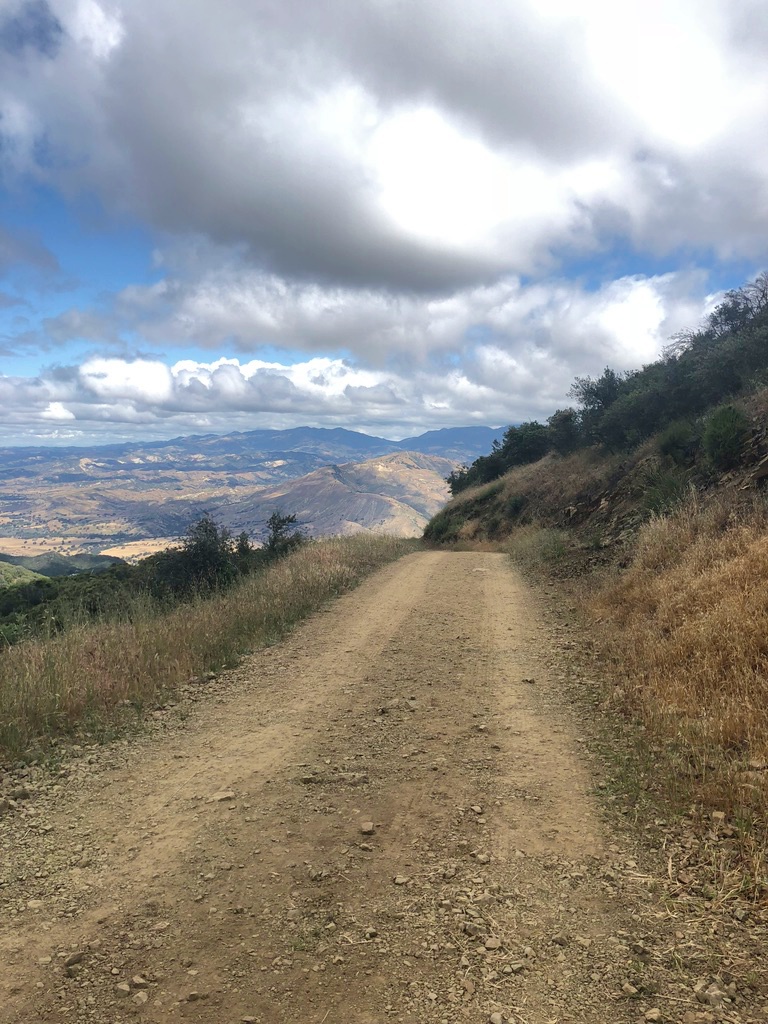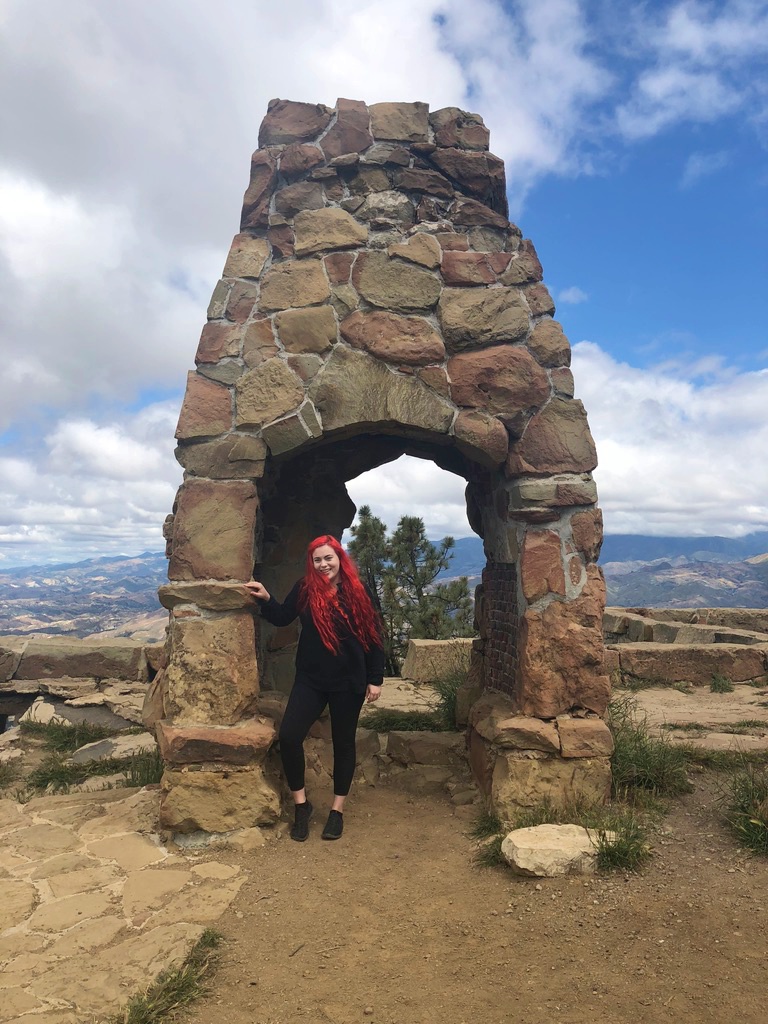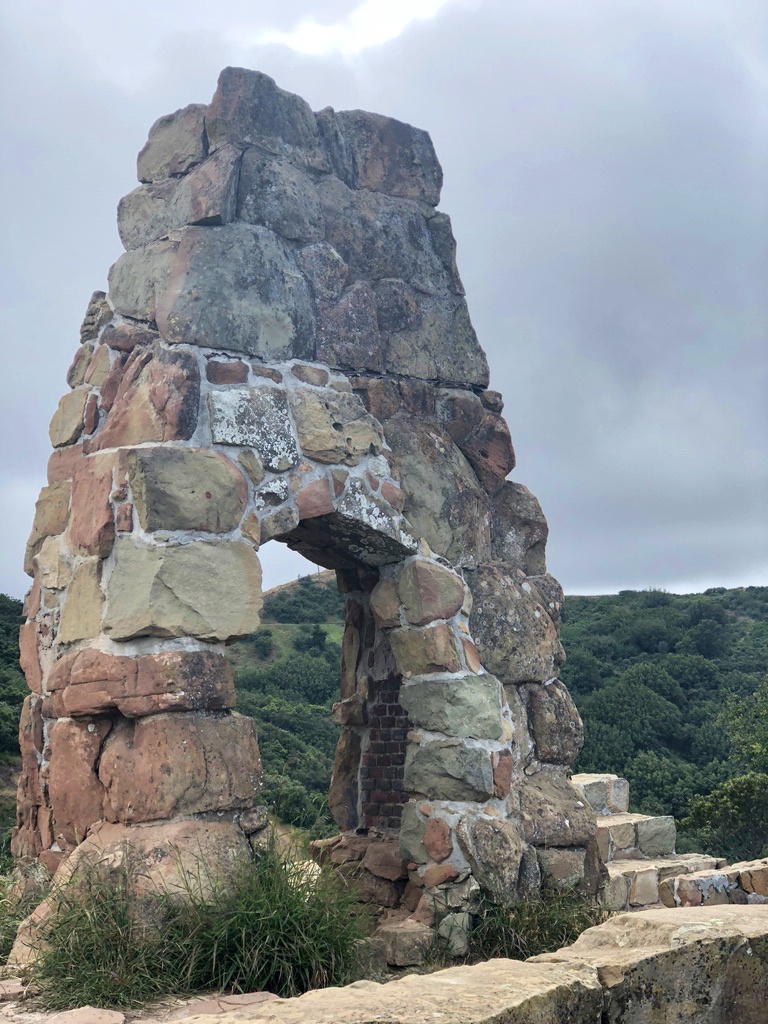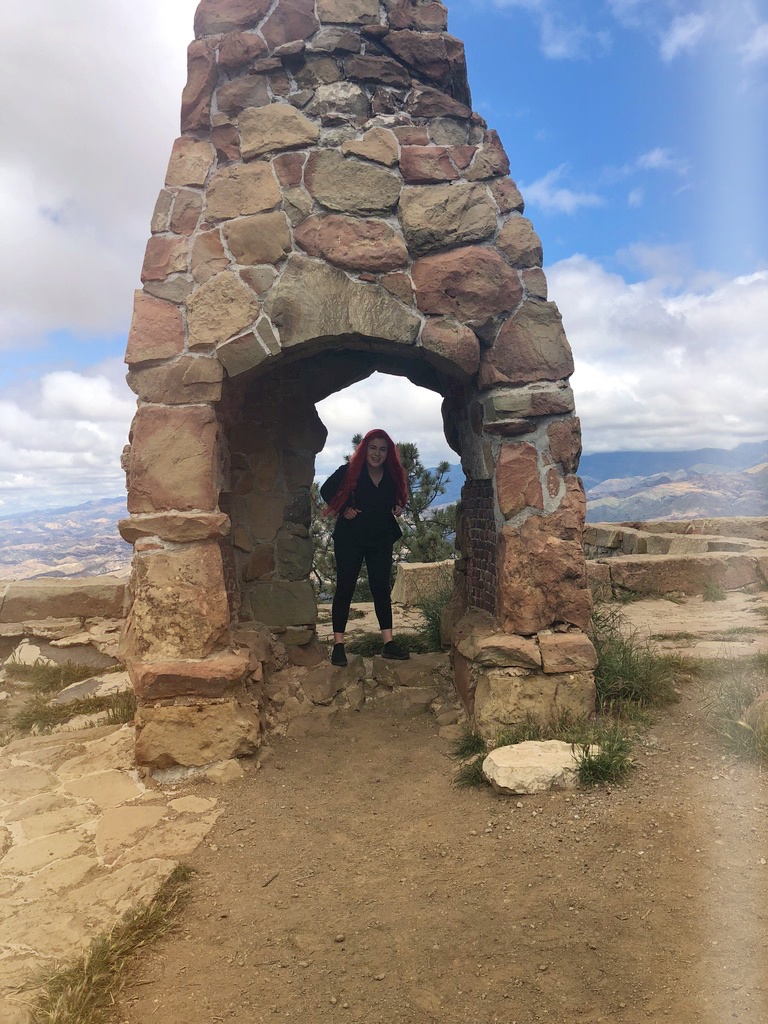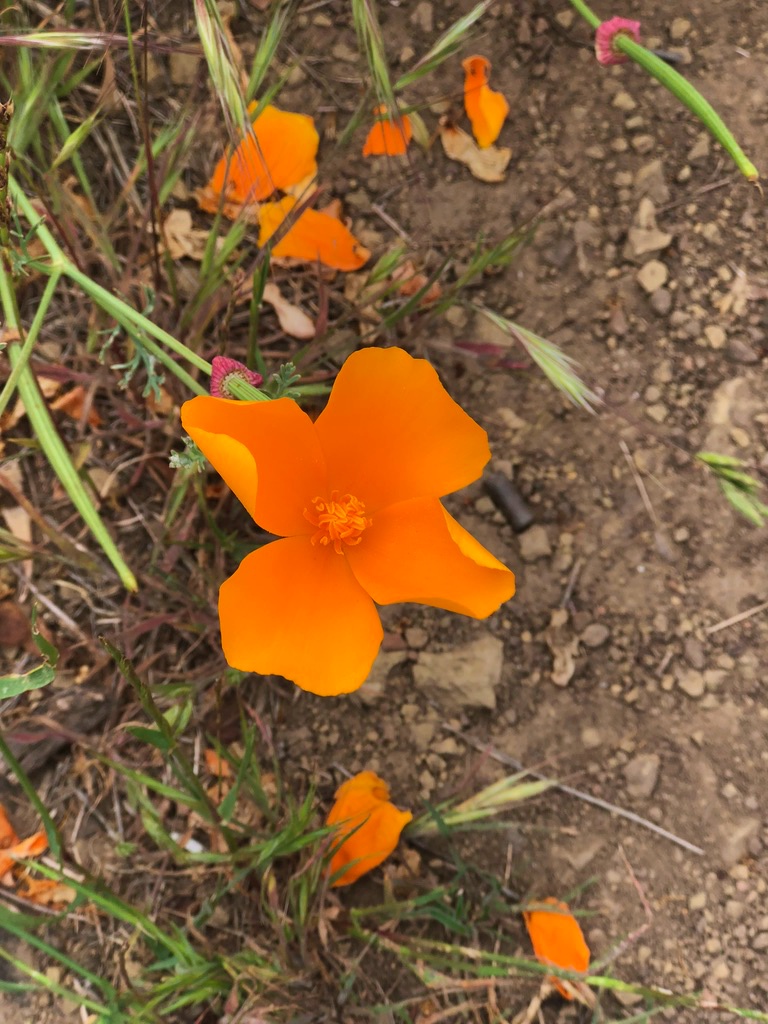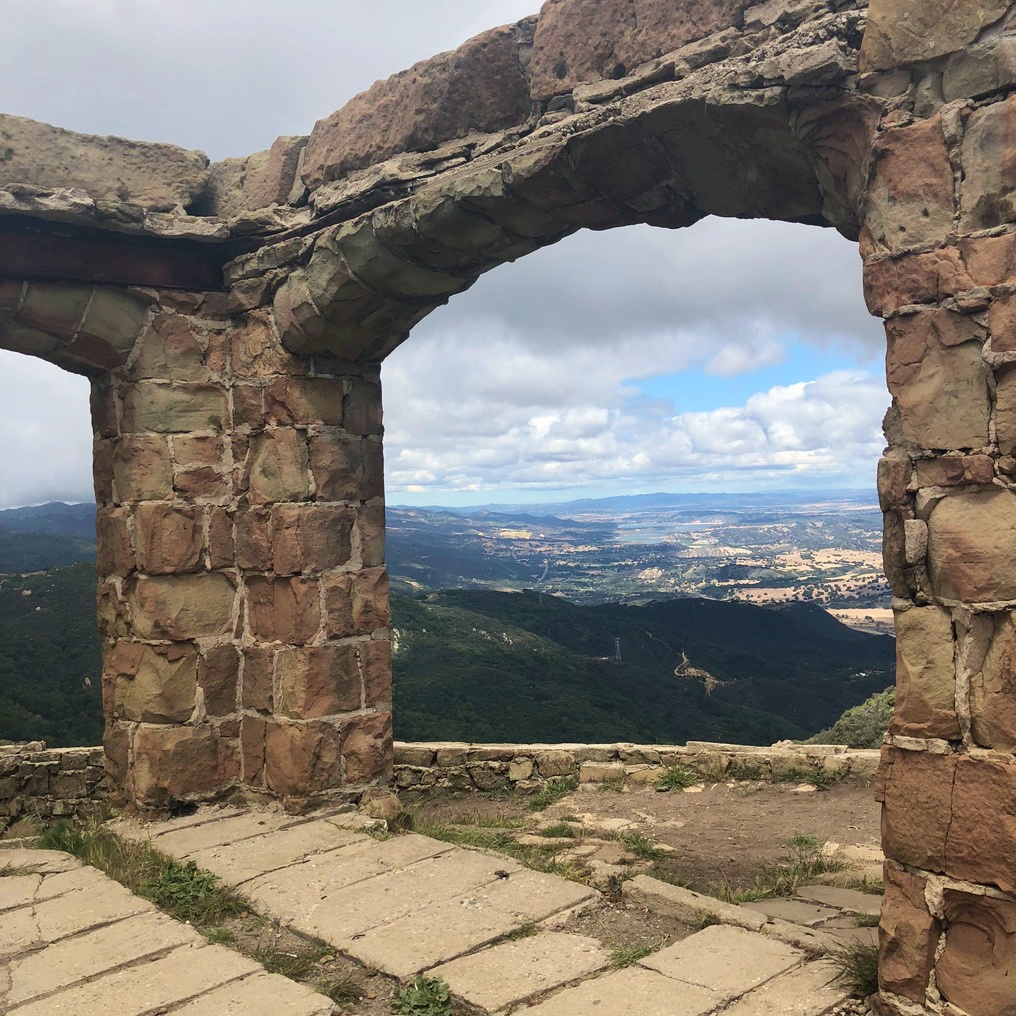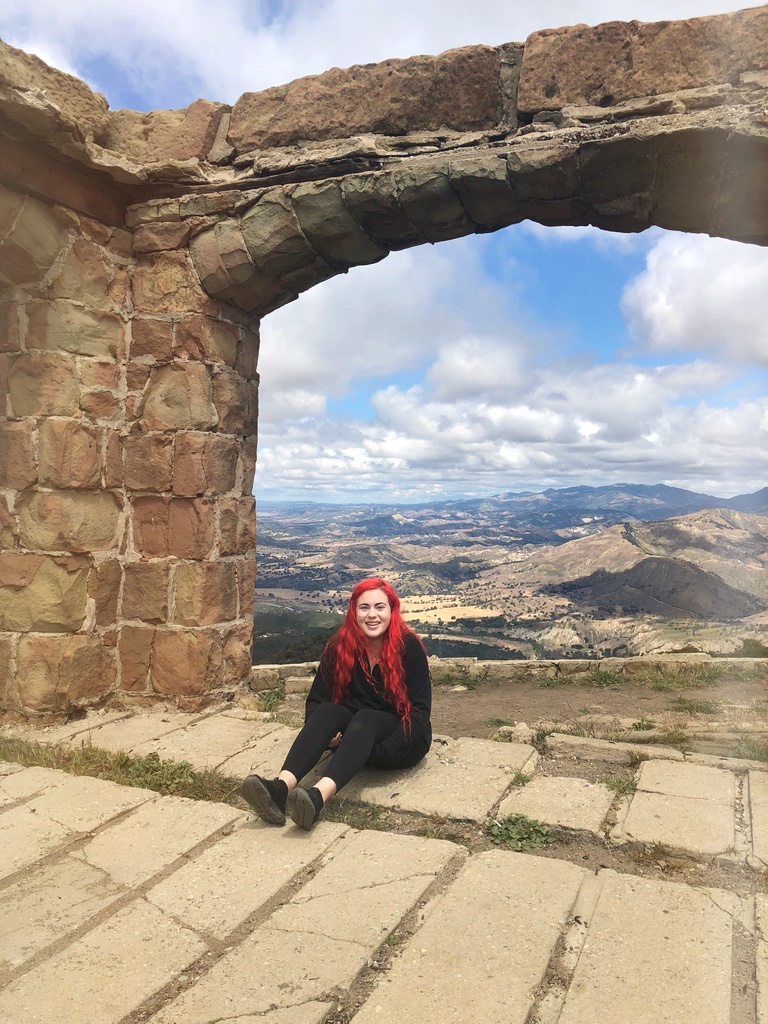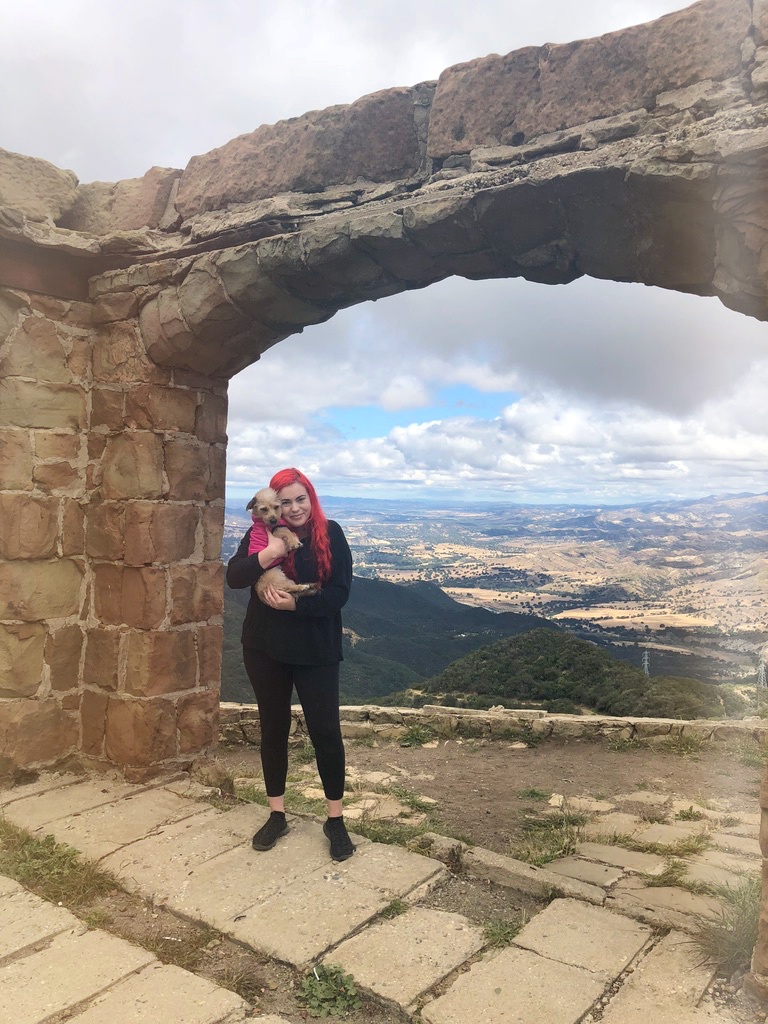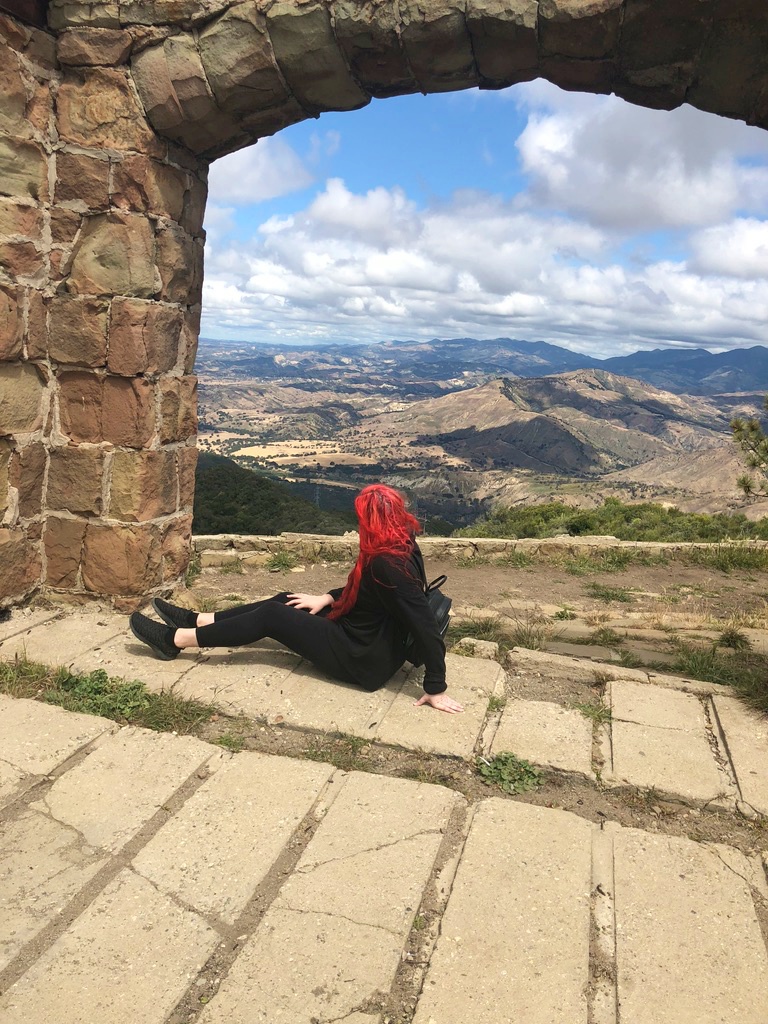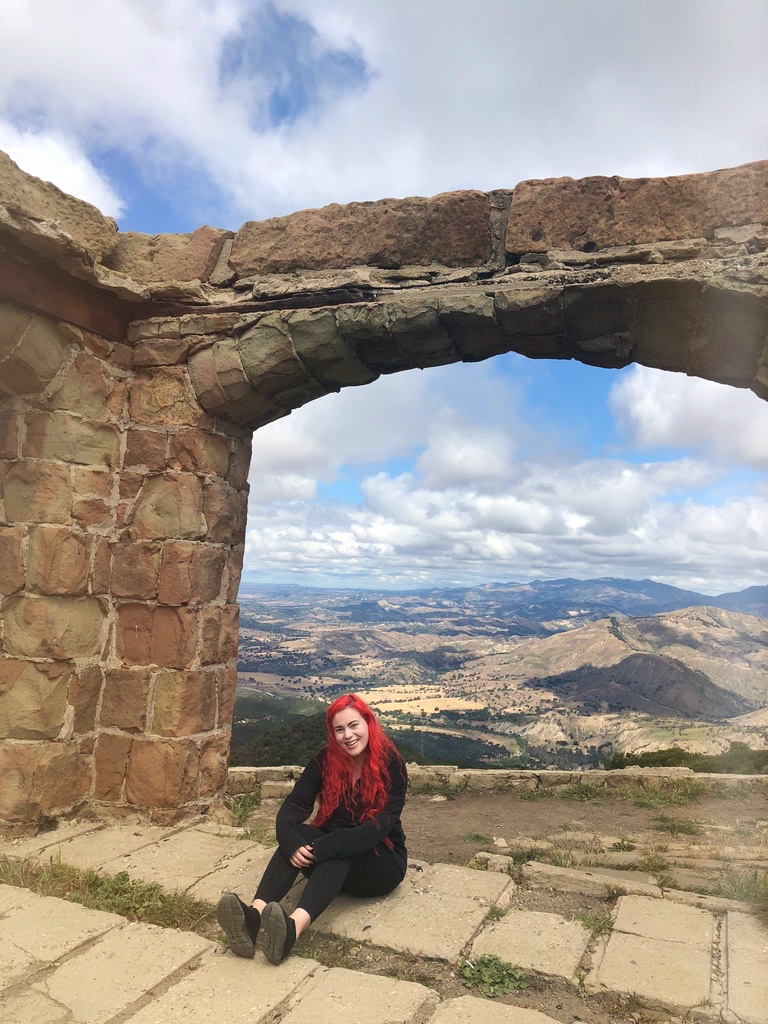 Happy Wednesday!  This post is very, VERY overdue.  I was scrolling through the 5,000 photos on my phone (send help), and I found ones from when my mom, and I drove to Knapp's Castle in May.  It was such a fun day, and a unique experience that I figured it deserved a spot on the blog.
Knapp's Castle is privately owned, but they allow people to visit.  If you bring something in, please bring it out.  Keep their property clean, and do not disrespect their gracious spirit.
I'm not going to attempt to explain how to find it.  I am FAMOUS for getting lost.  Just ask my husband.  So if even I can find it by following the directions and notes on Yelp, you can too.  It is roughly thirty minutes away from Santa Barbara, and it's a long, windy road to get to the top.  Parking is on the dirt road next to the path that leads you to the castle ruins.  It's not a hike by any means, but I would highly recommend wearing tennis shoes.  There is not much of a incline, but the path is extremely rocky.  You will probably want to pack a jacket because the path can get chilly!  Keep in mind that there are NO bathrooms so make sure you go beforehand.  Signal is spotty too so beware.
When we were there, they were under construction.  Rumor has it, they are rebuilding the castle!  Since it's five months later, I do not know if they are still allowing visitors.  Definitely figure that out though before you brave the long drive!
The view from the castle was breathtaking.  It was slightly overcast on the day we went, and it only made the mountains and Lake Cachuma stand out more.  After we left the castle, we headed to Chumash Painted Cave.  It was so close.  We had to!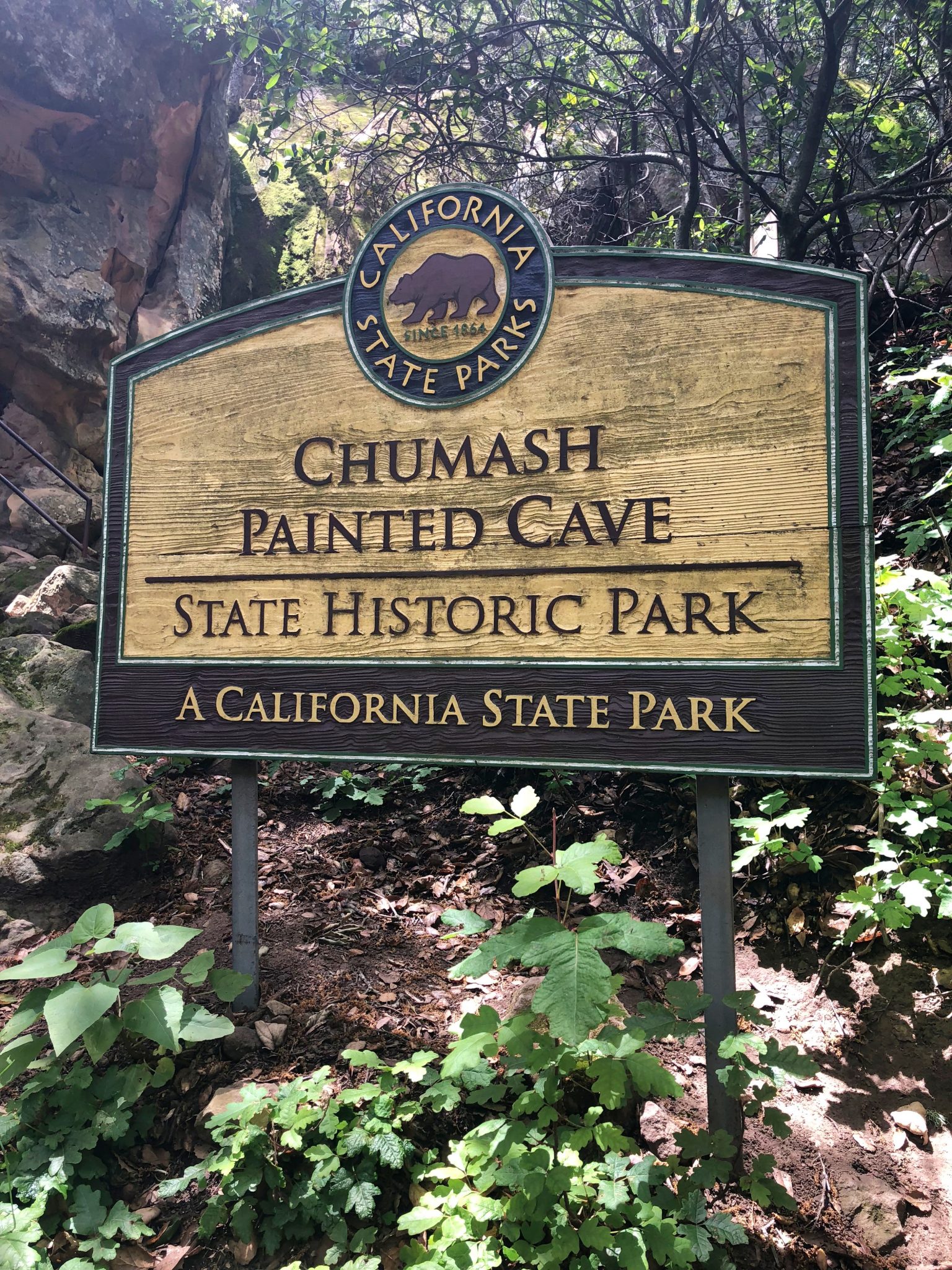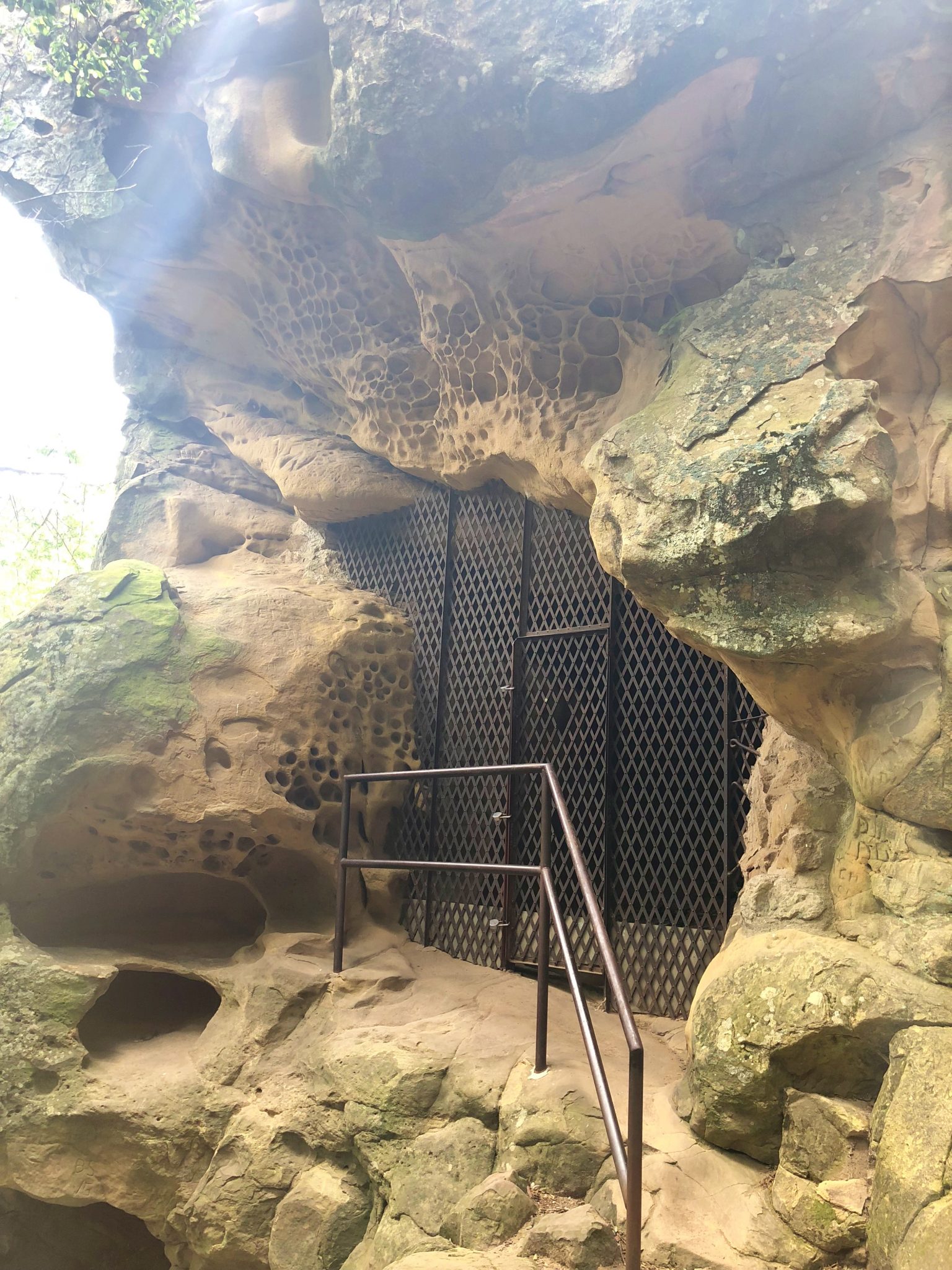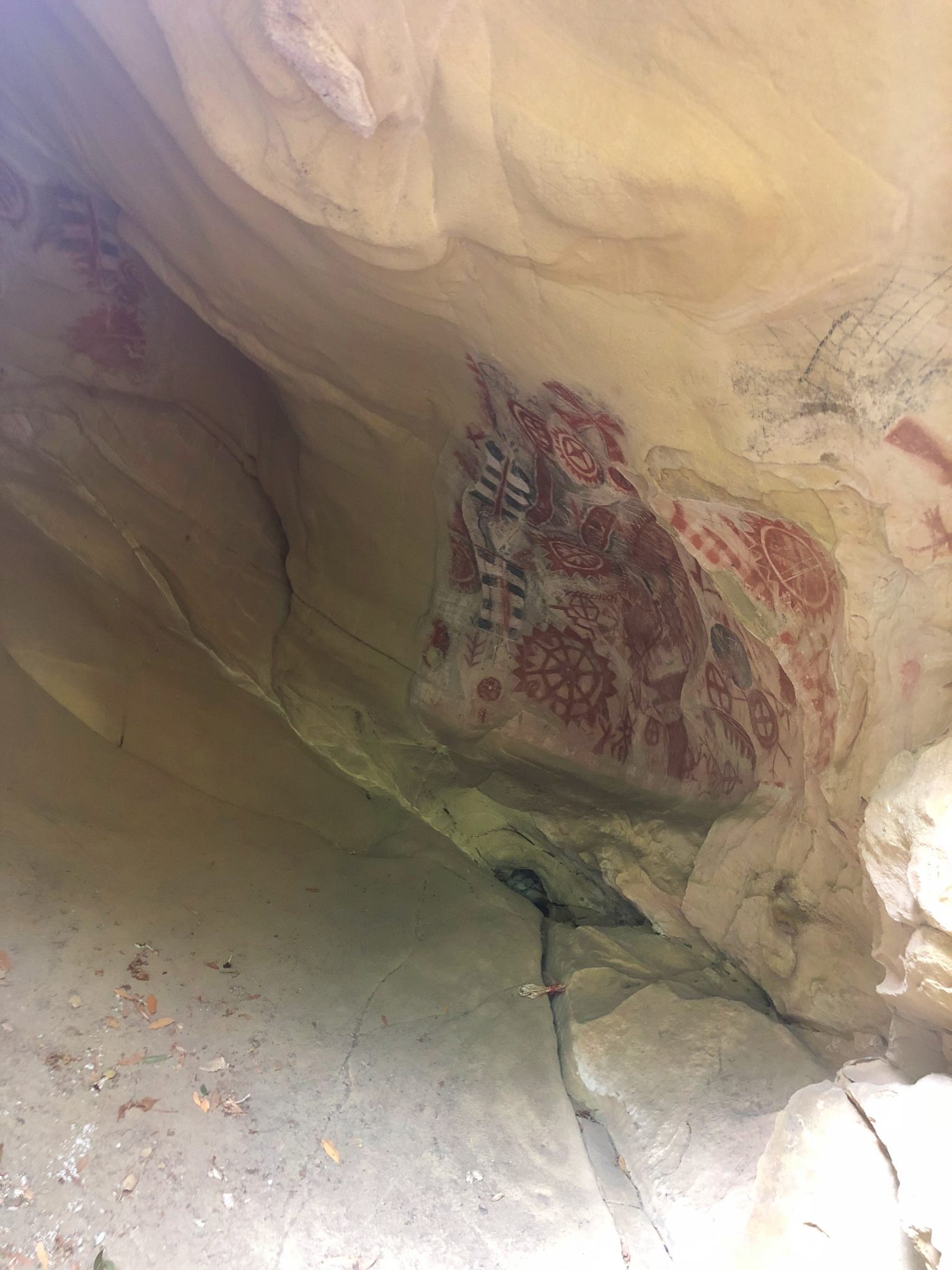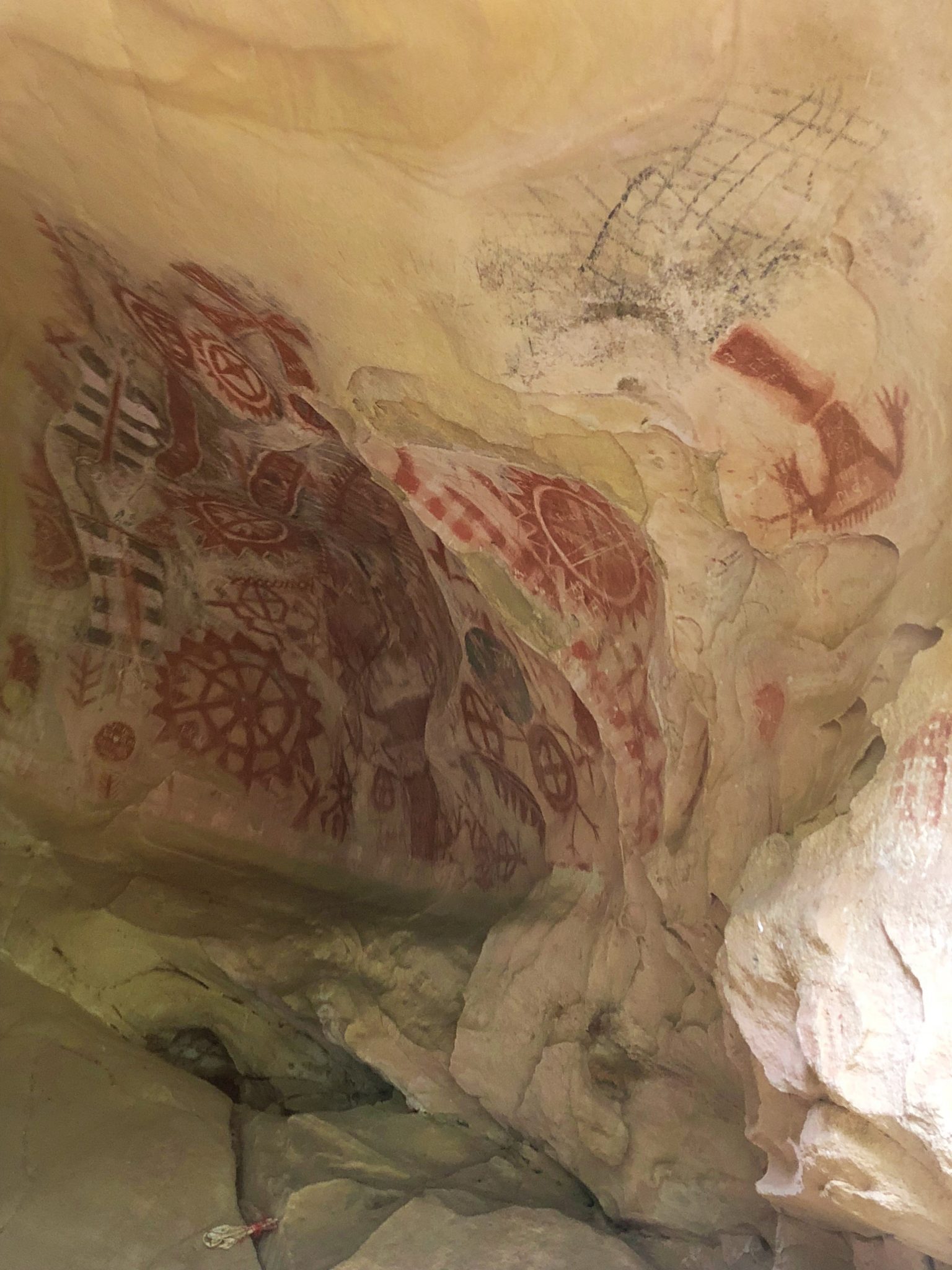 It wasn't necessarily hard to find, but it's small which makes it easy to miss.  I know this so well because I missed it.  Not once.  TWICE.  There's little to no parking, and it's on a very small, windy path.  It was tricky navigating my truck on the roads, and a struggle to find a piece of road big enough to park.  If you have a smaller vehicle, it won't pose as much of a problem.  The paintings are protected by a fence, but the bars are far enough apart that you can still get a good look at it.  There was a visitor book tucked along the path headed back to the truck that had names of people who have visited.  We happily added ours to the bunch, and encourage you to do the same if you stop by!
Santa Barbara has so many hidden gems!  If you're ever in the area and want an adventure, check it out.  All you need is a little patience and wanderlust.
Park Hours: Sunrise – Sunset
Parking: For Knapp's Castle, you will need to park on the street next to a dirt path.  The dirt path will eventually lead you to the beginning of the destroyed mansion.  For the caves, parking is on the side of a VERY narrow road, and if you blink, you'll miss it!
Entrance Fee: None!
Pet Friendly?  Yes!
All my love,