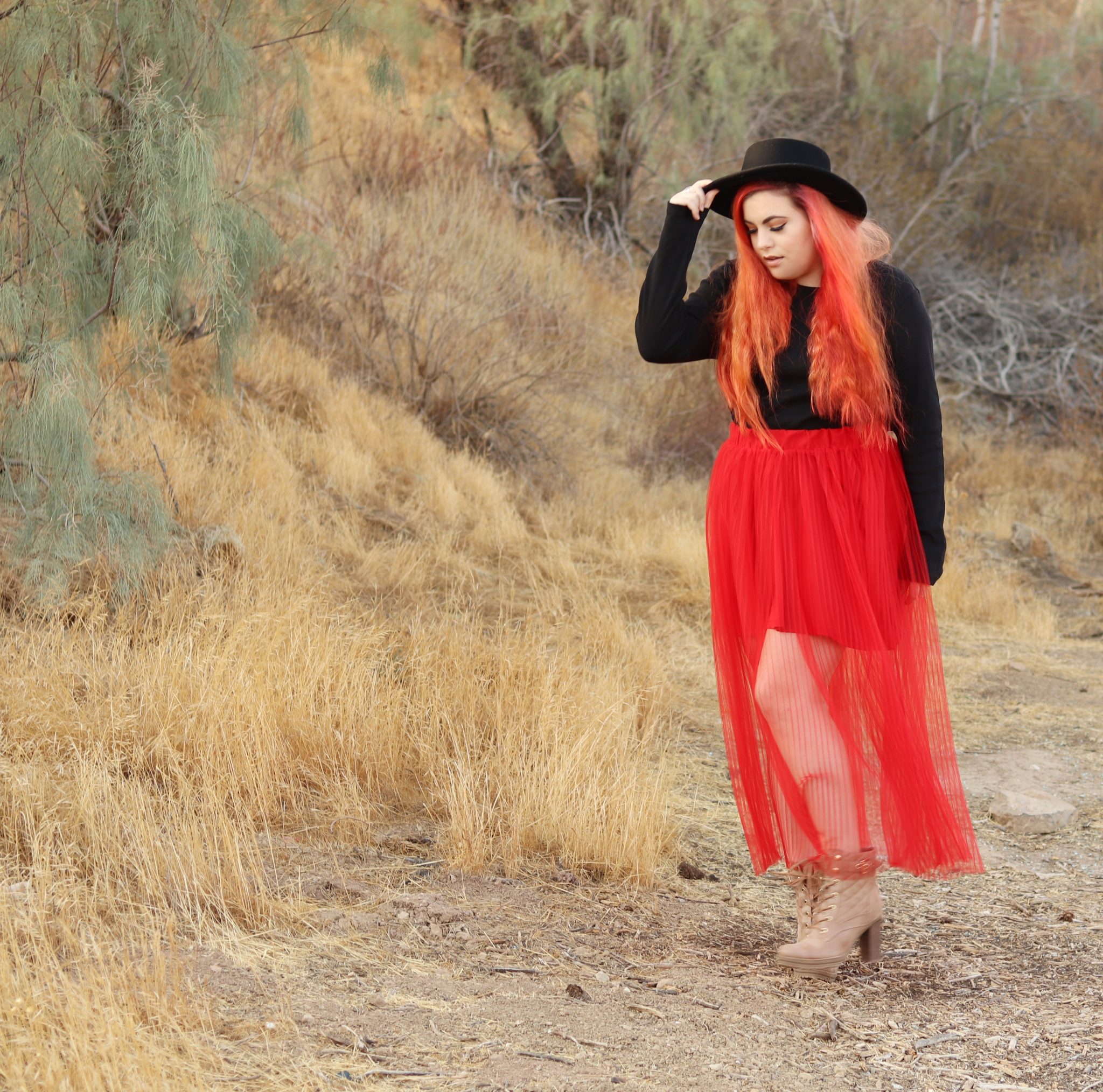 Last year I uploaded a Walmart fall lookbook, and everyone seemed to really enjoy it.  So I decided to carry on the tradition!  I'm well aware that some of these looks would not be warm enough for most places during this time of year, but I live in SoCal.  Heavy jackets, rain boots, scarves, gloves… not something you'll find an abundance of in my closet.
If you'd like to see the outfits I created this year, keep scrolling!
#1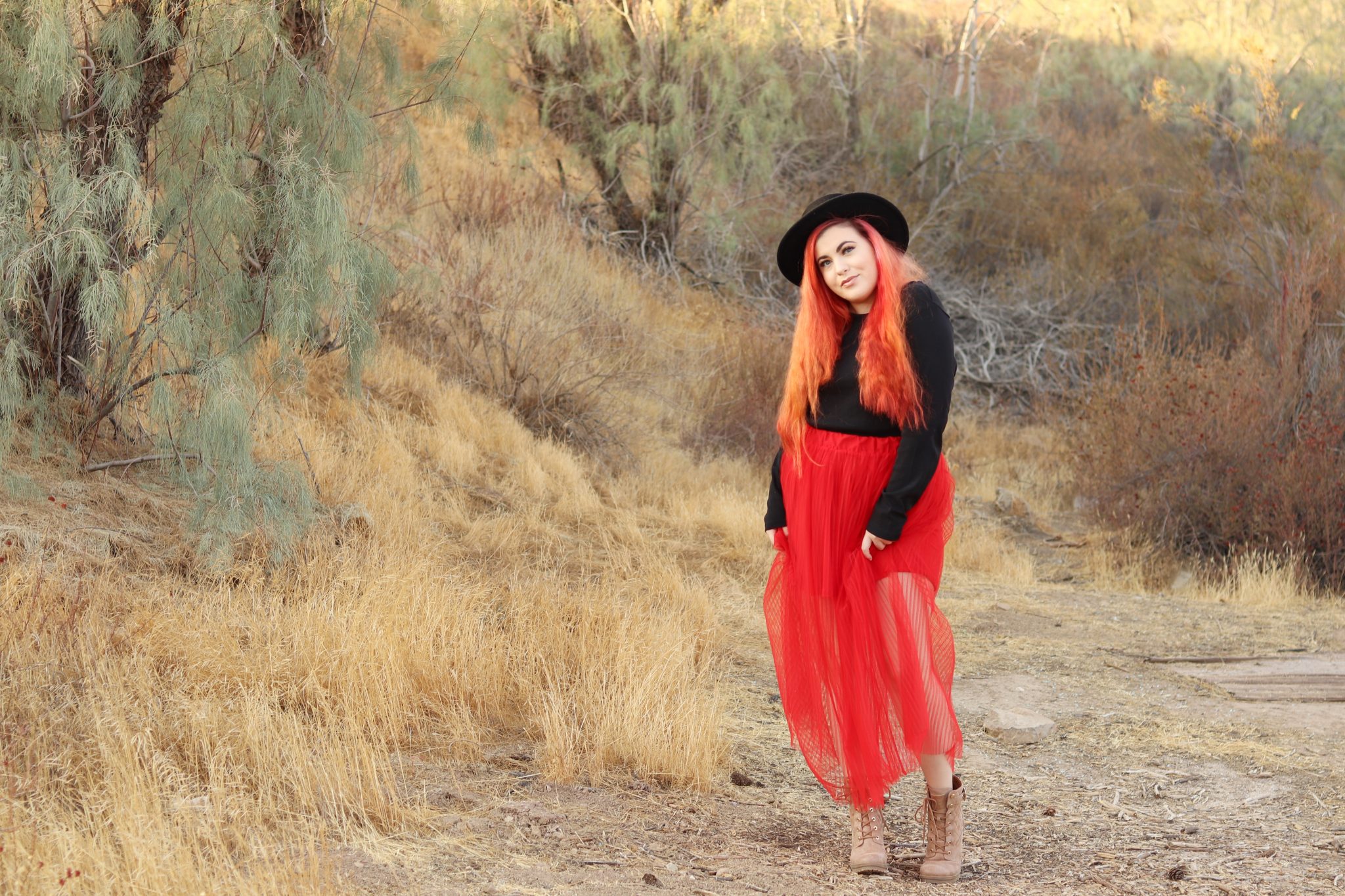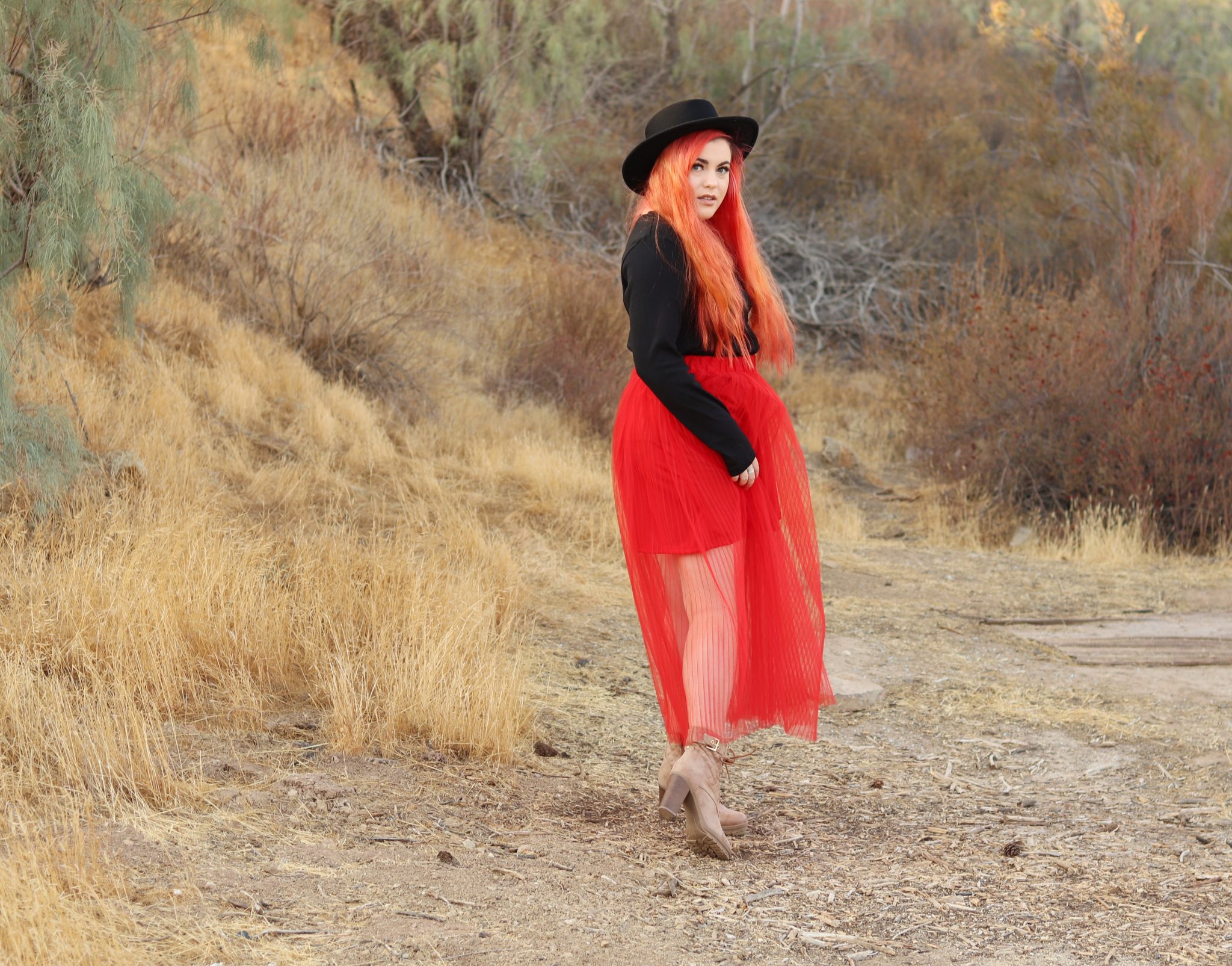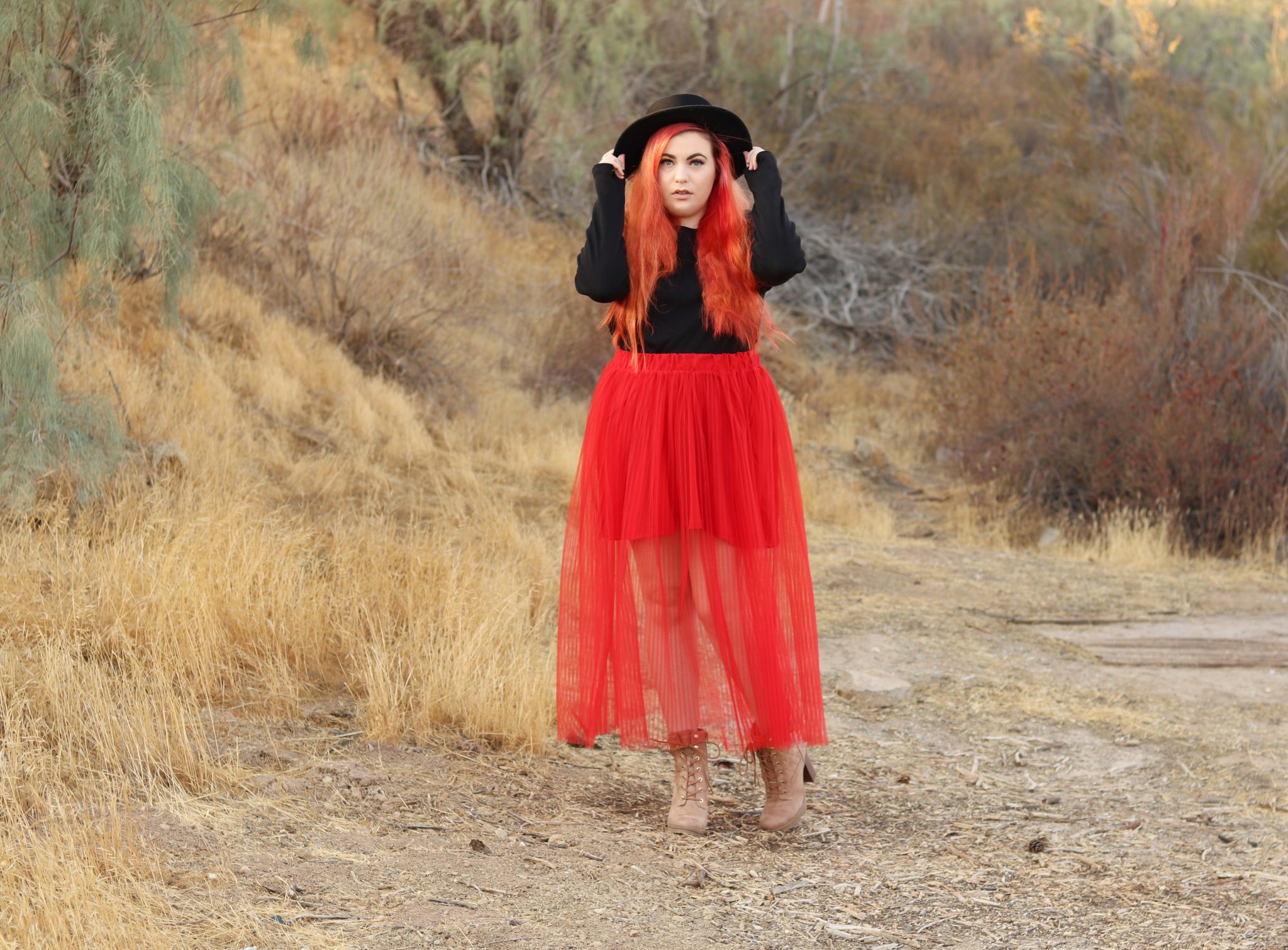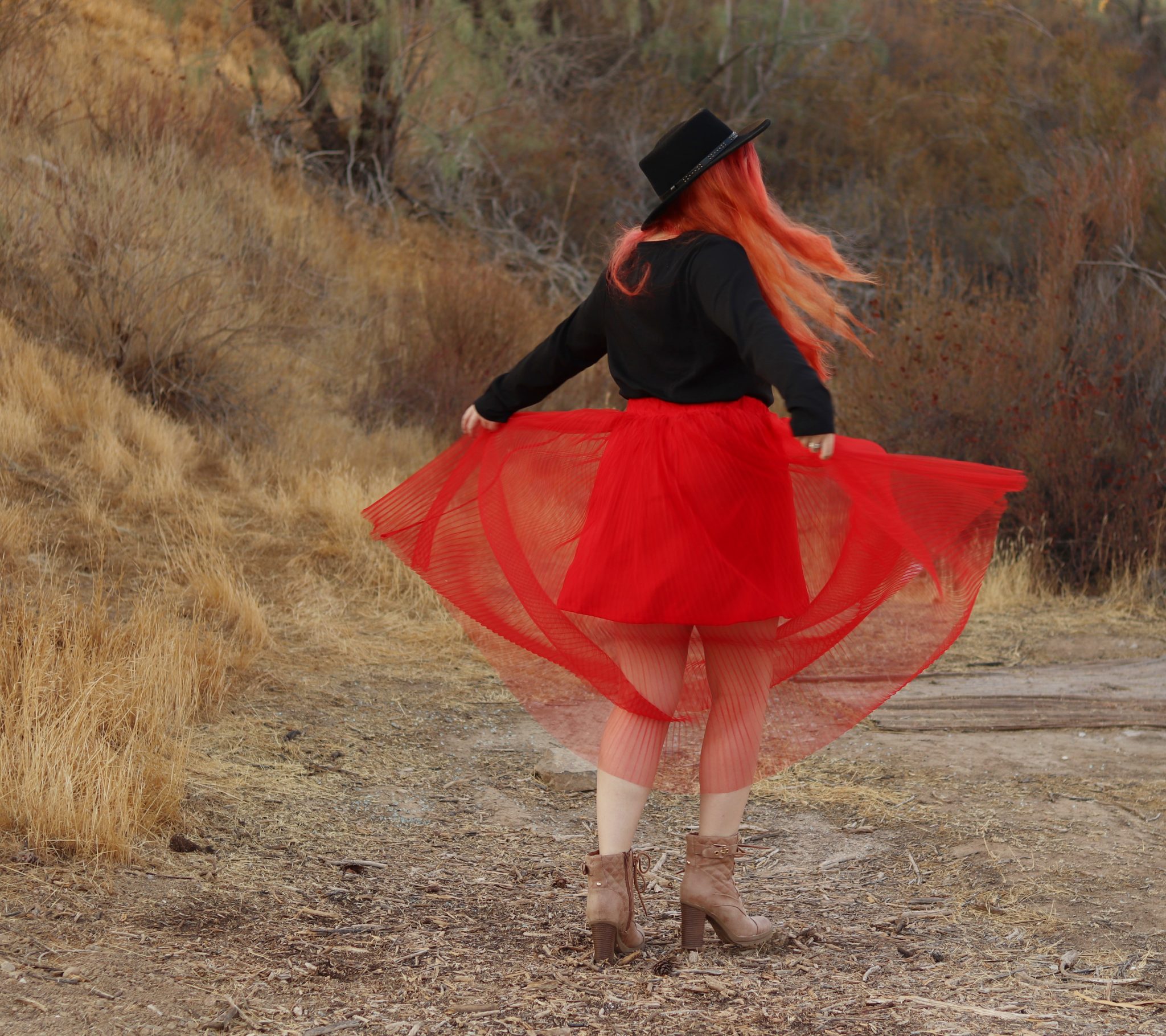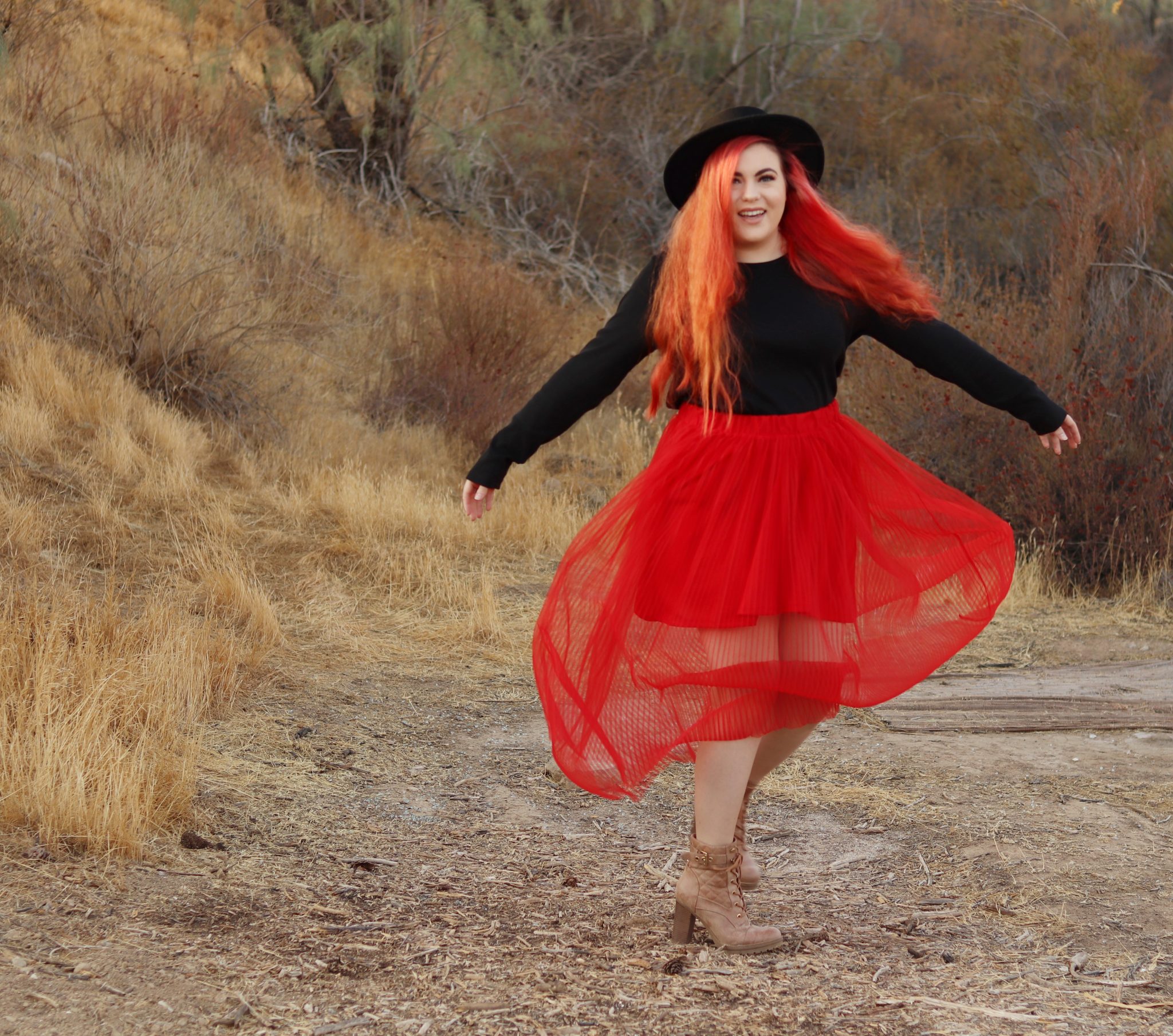 I prefer to save the best for last, but this was my favorite outfit hands down.  I was inspired by my friend, Christine (christine_uys_), to pull the red skirt out from the back of my closet, and incorporate it into a look.  I guess you could say I was bringing it back from the dead.  I put it together with a simple black shirt from Walmart, and comfy high heeled boots from Guess.  Who else refuses to wear heels unless they're comfortable?  I completed the look with a hat that I recently bought from Target, and was so happy with the final result!
#2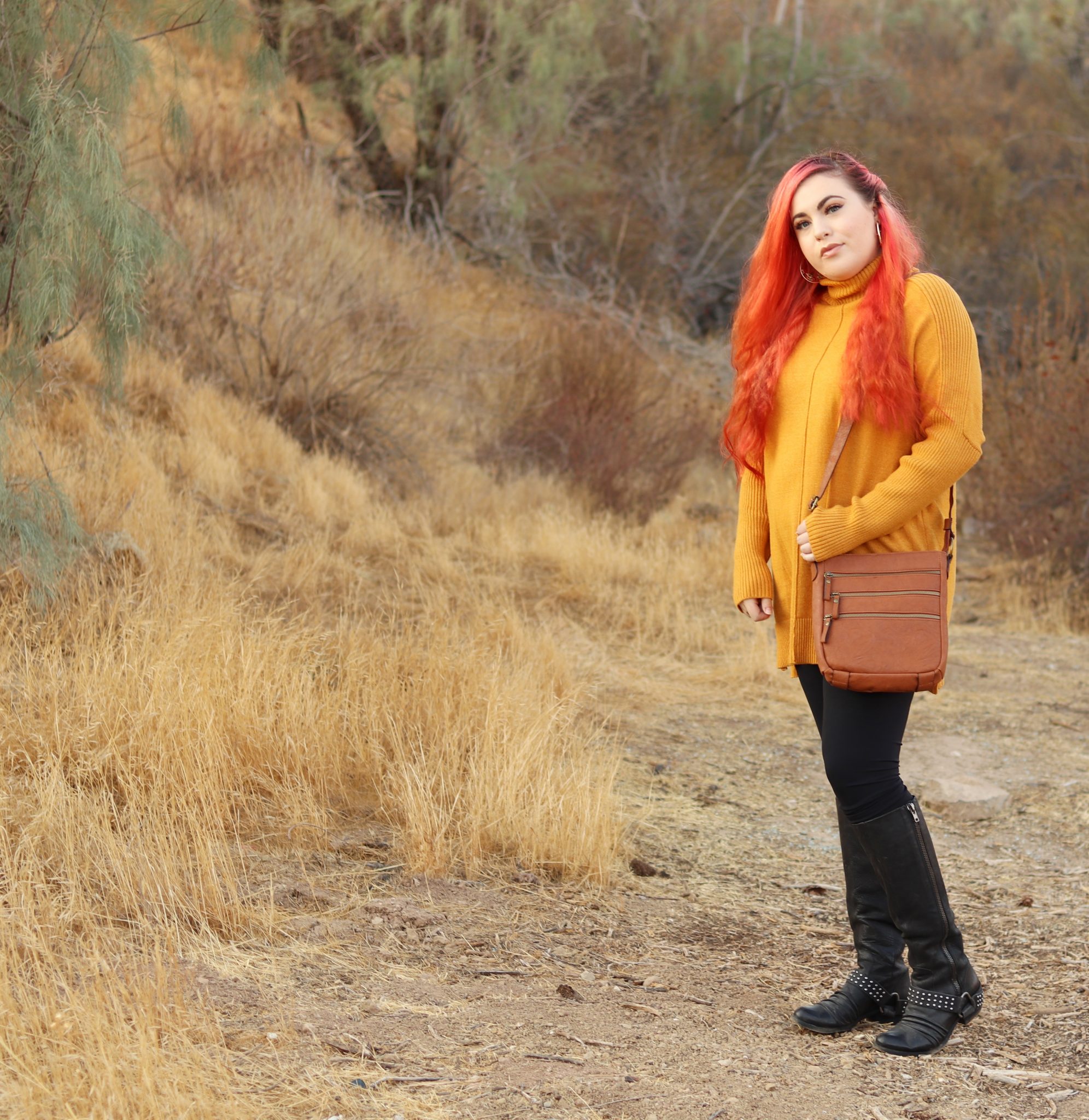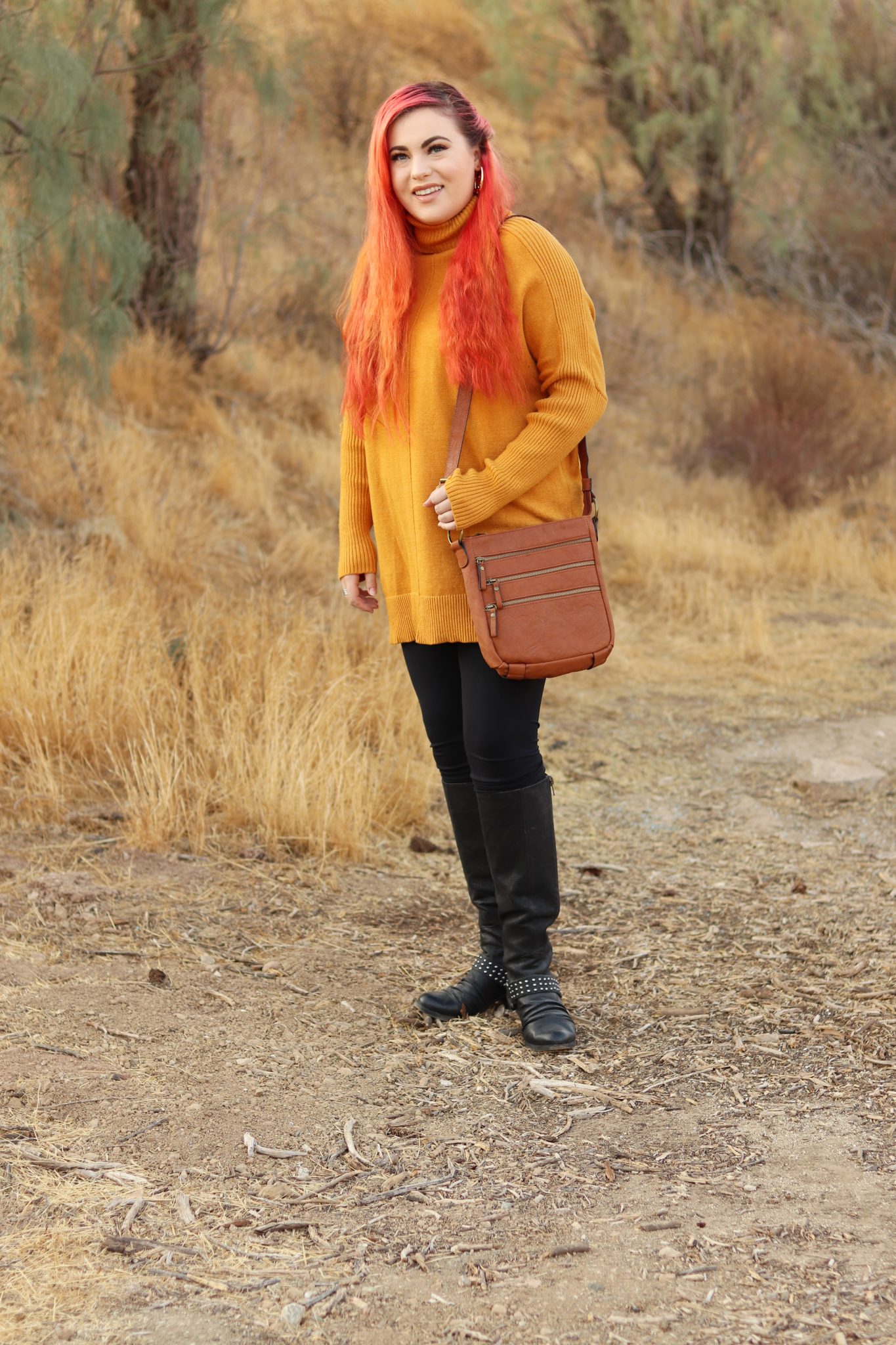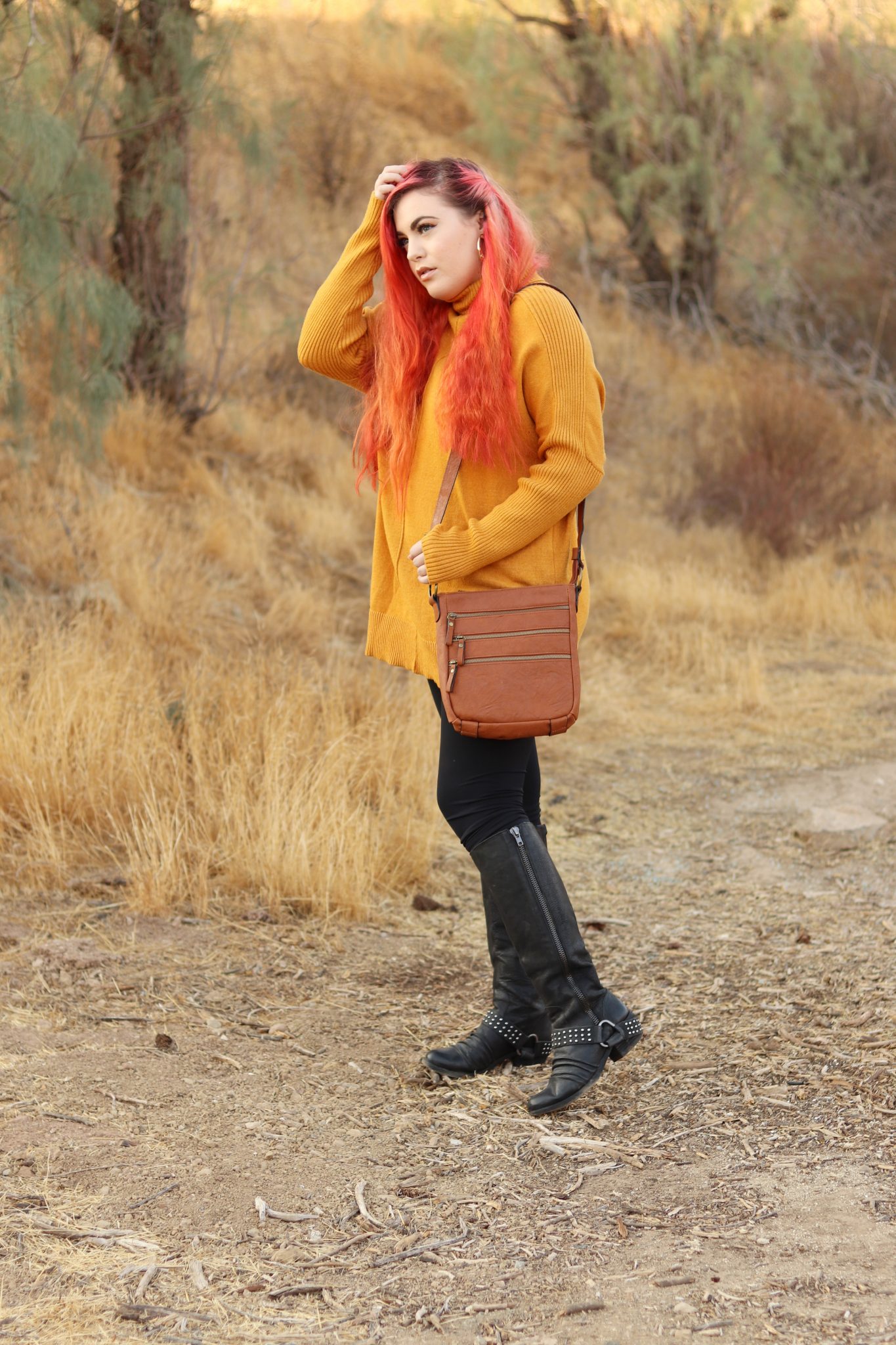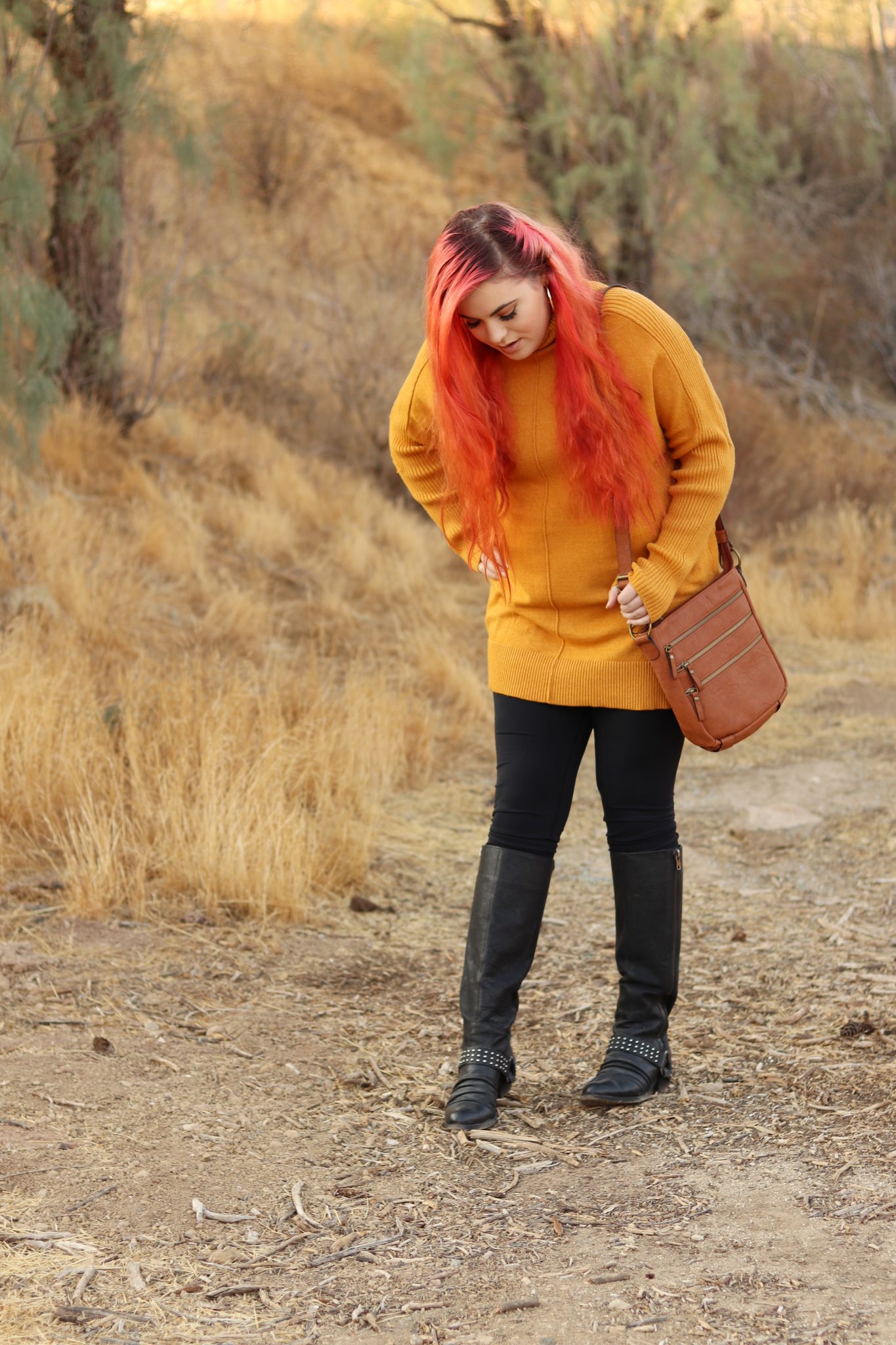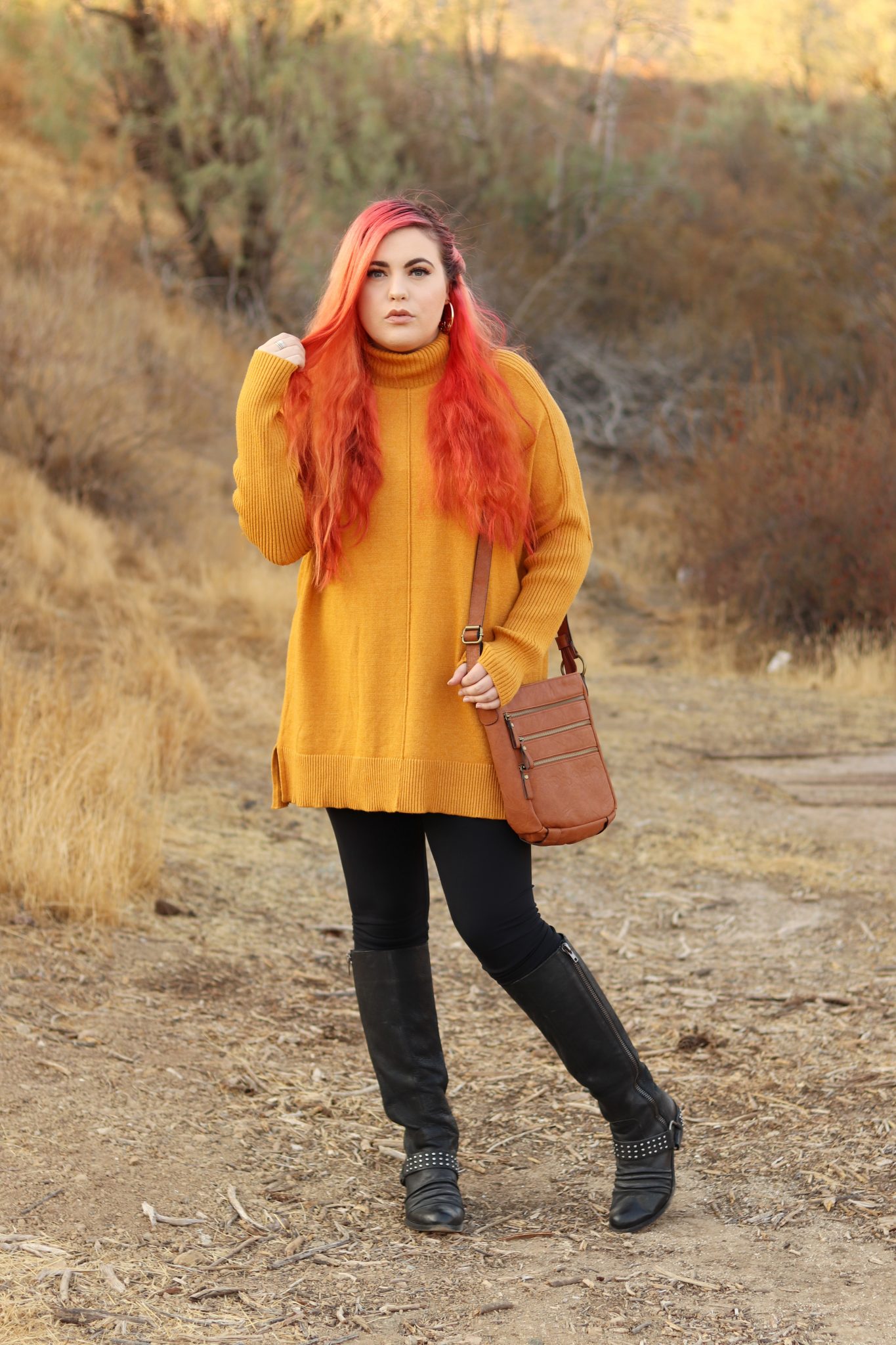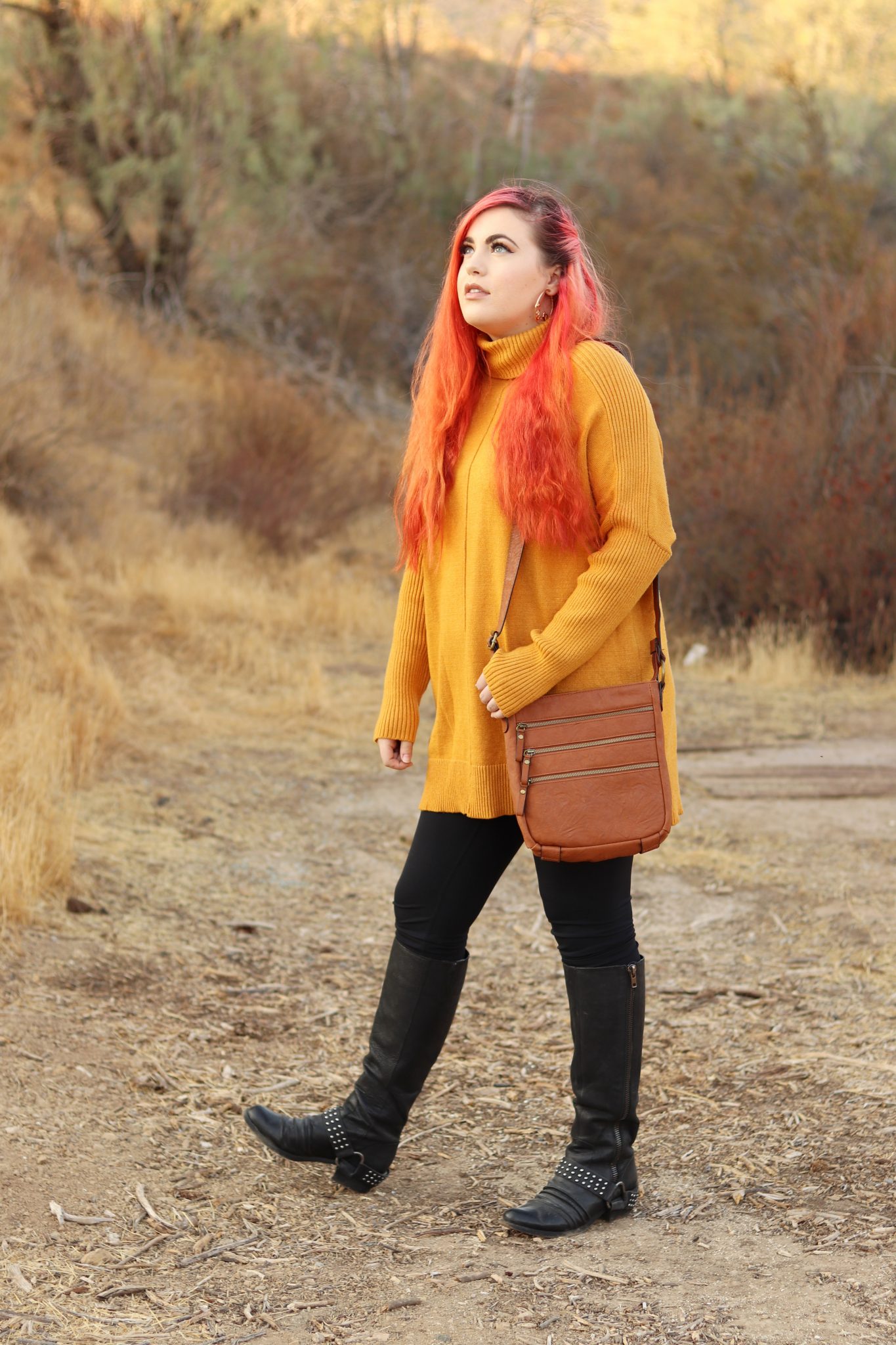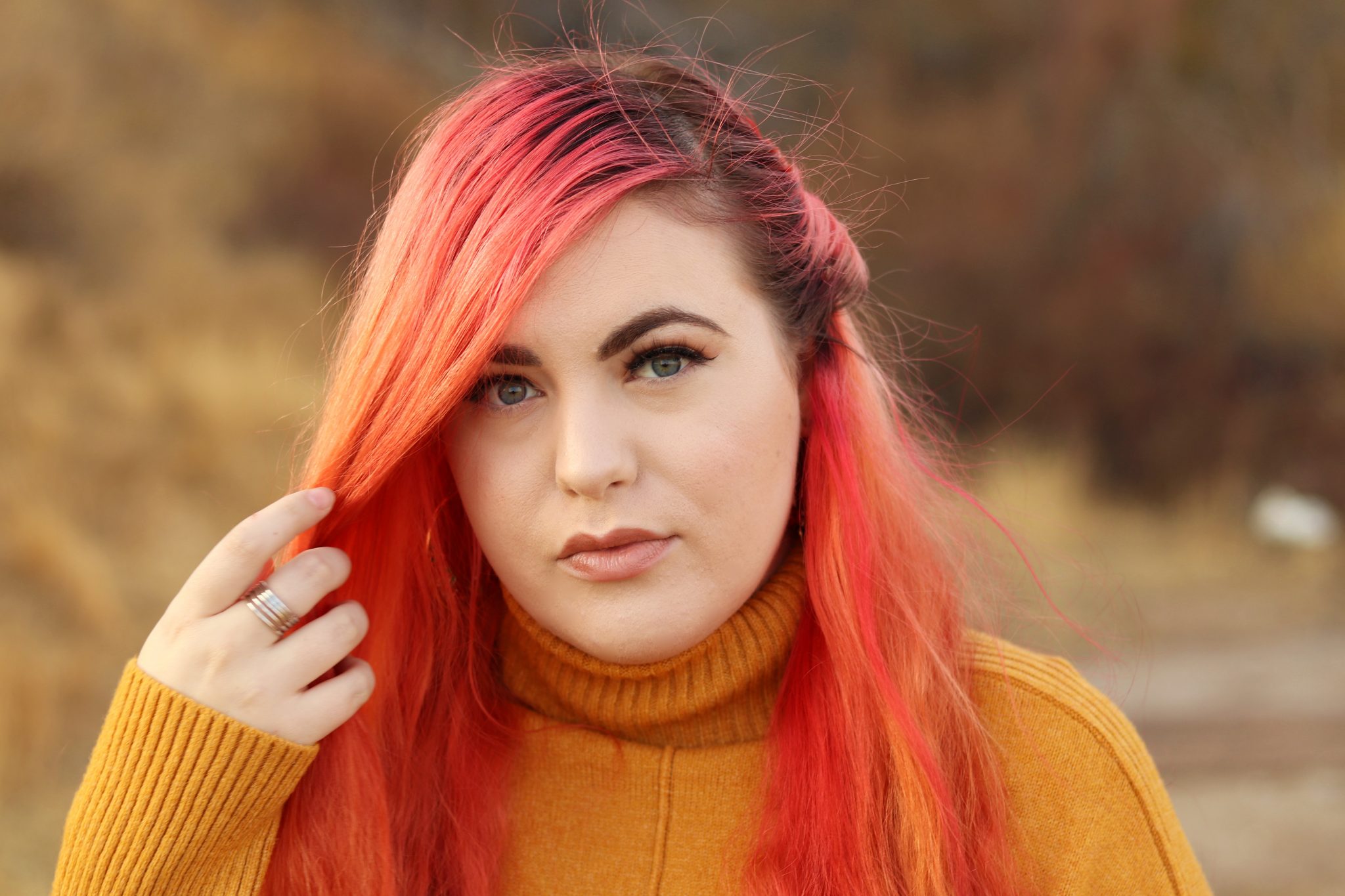 I LOVE mustard yellow.  SO much.  It reminds me of fall, pumpkin spice coffee, and the magical things in life.  Putting all of that in an oversized, turtleneck is a win win scenario in my book.  It cost $17 which a little pricey for a Walmart clothing item, but it's pretty sturdy.  It's also extremely soft.  What's not to love?
#3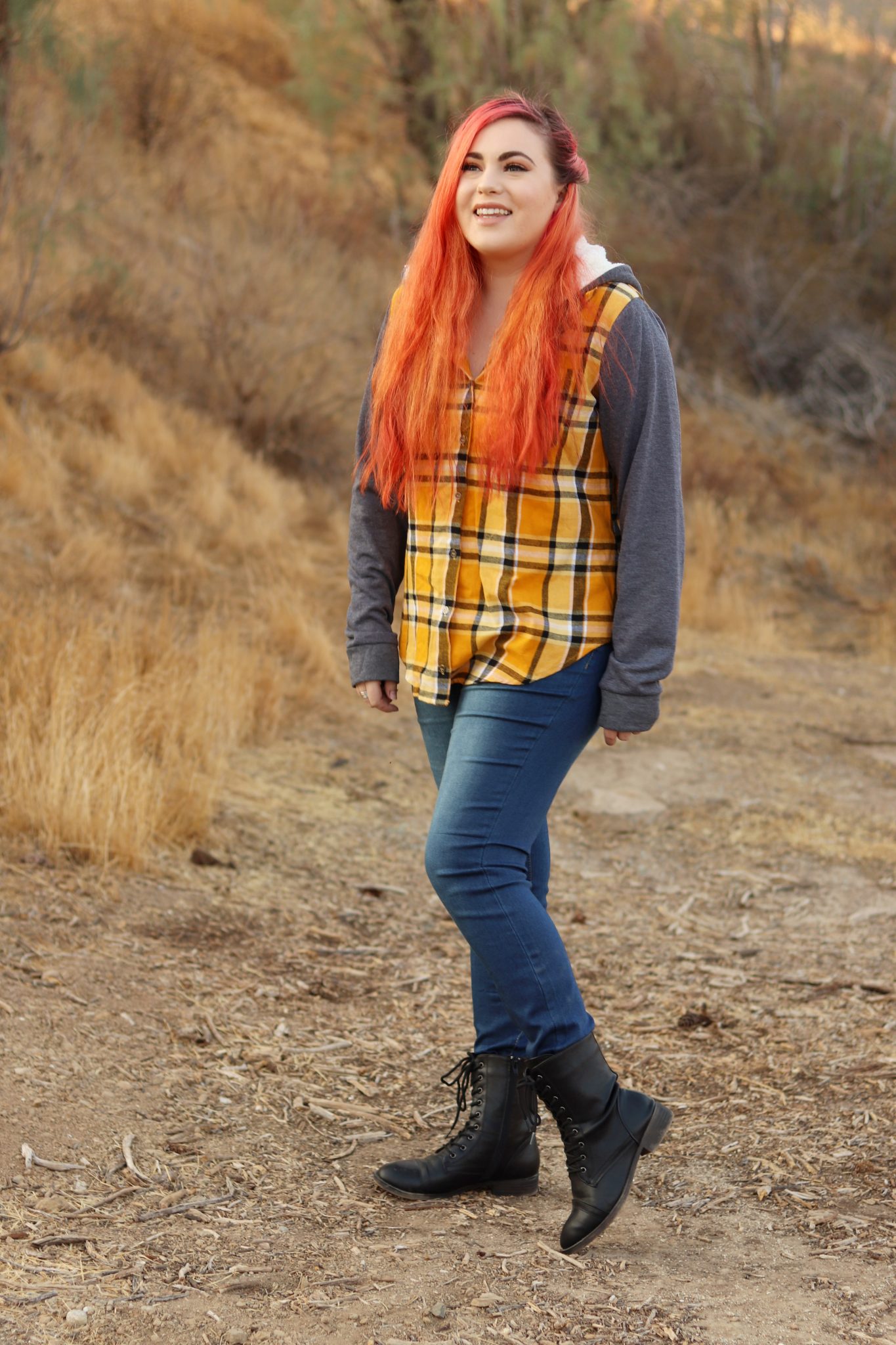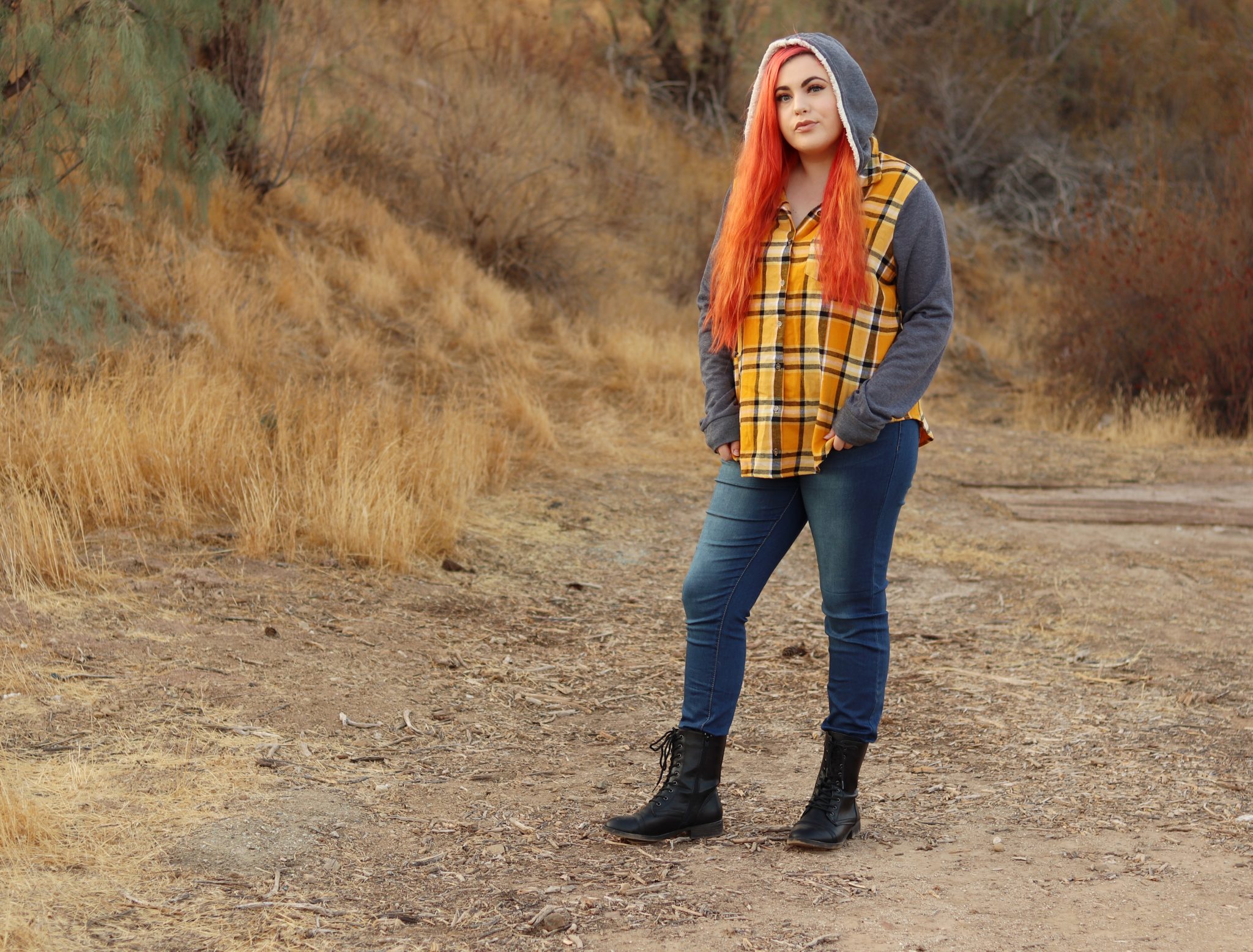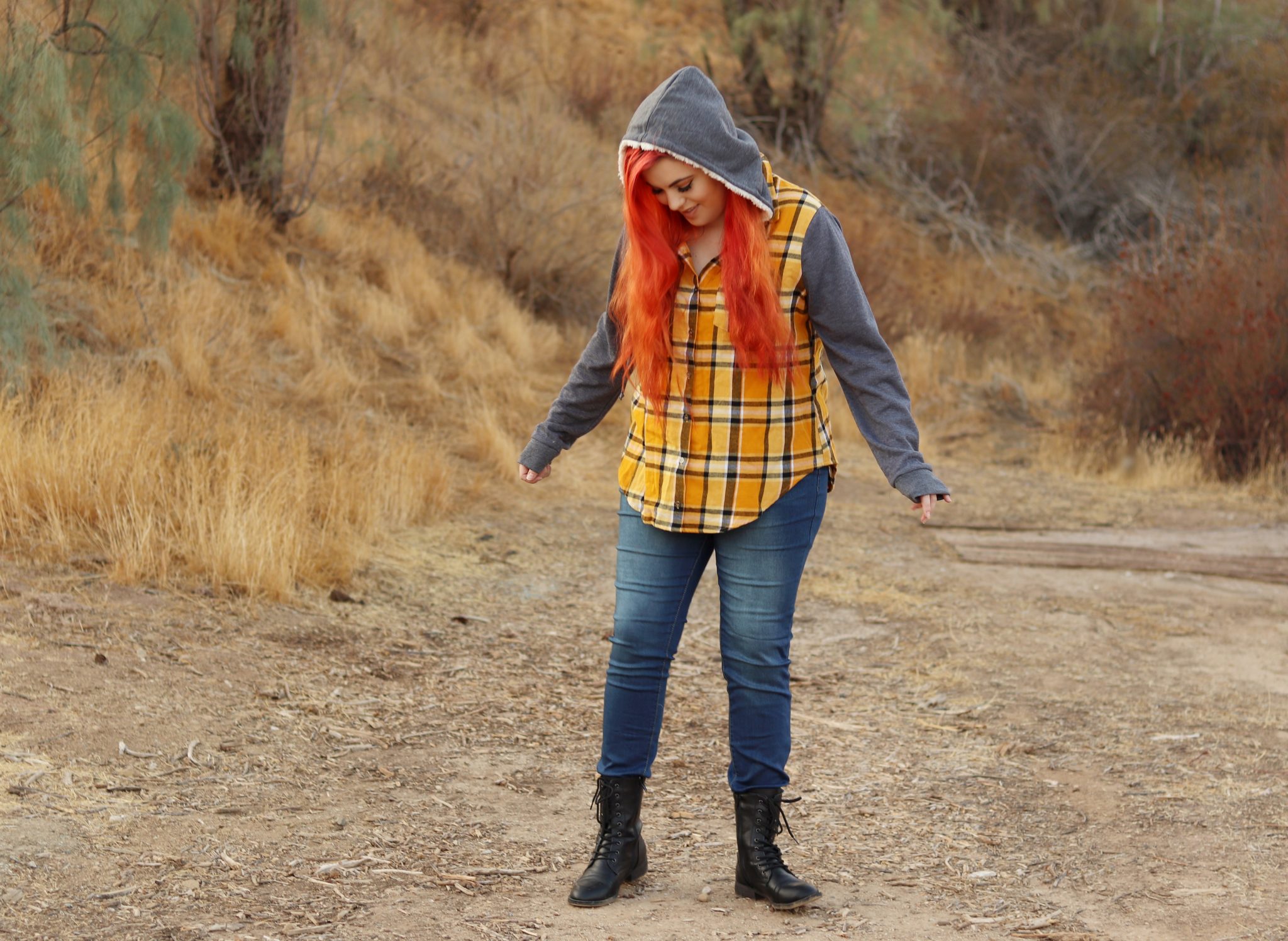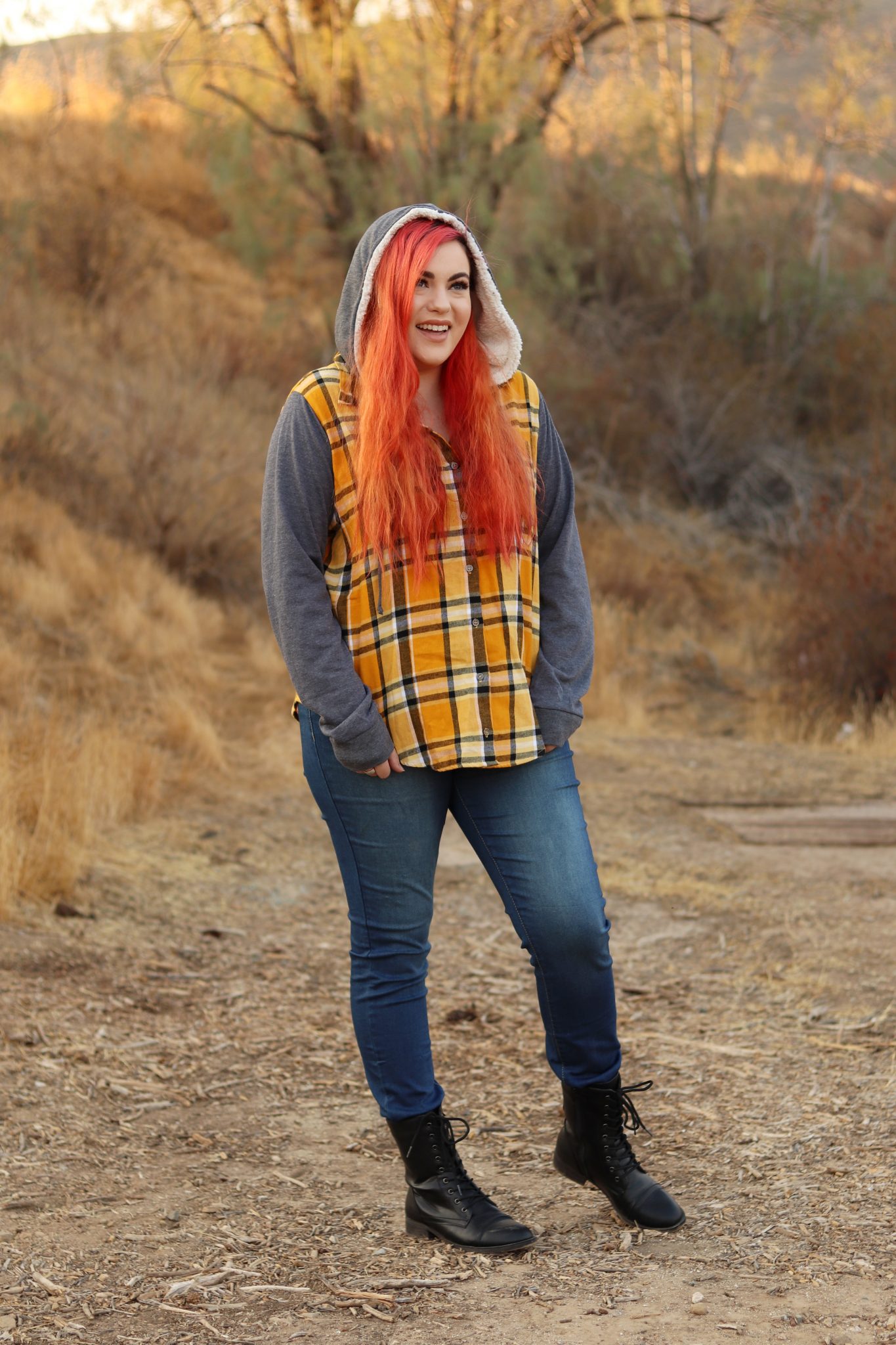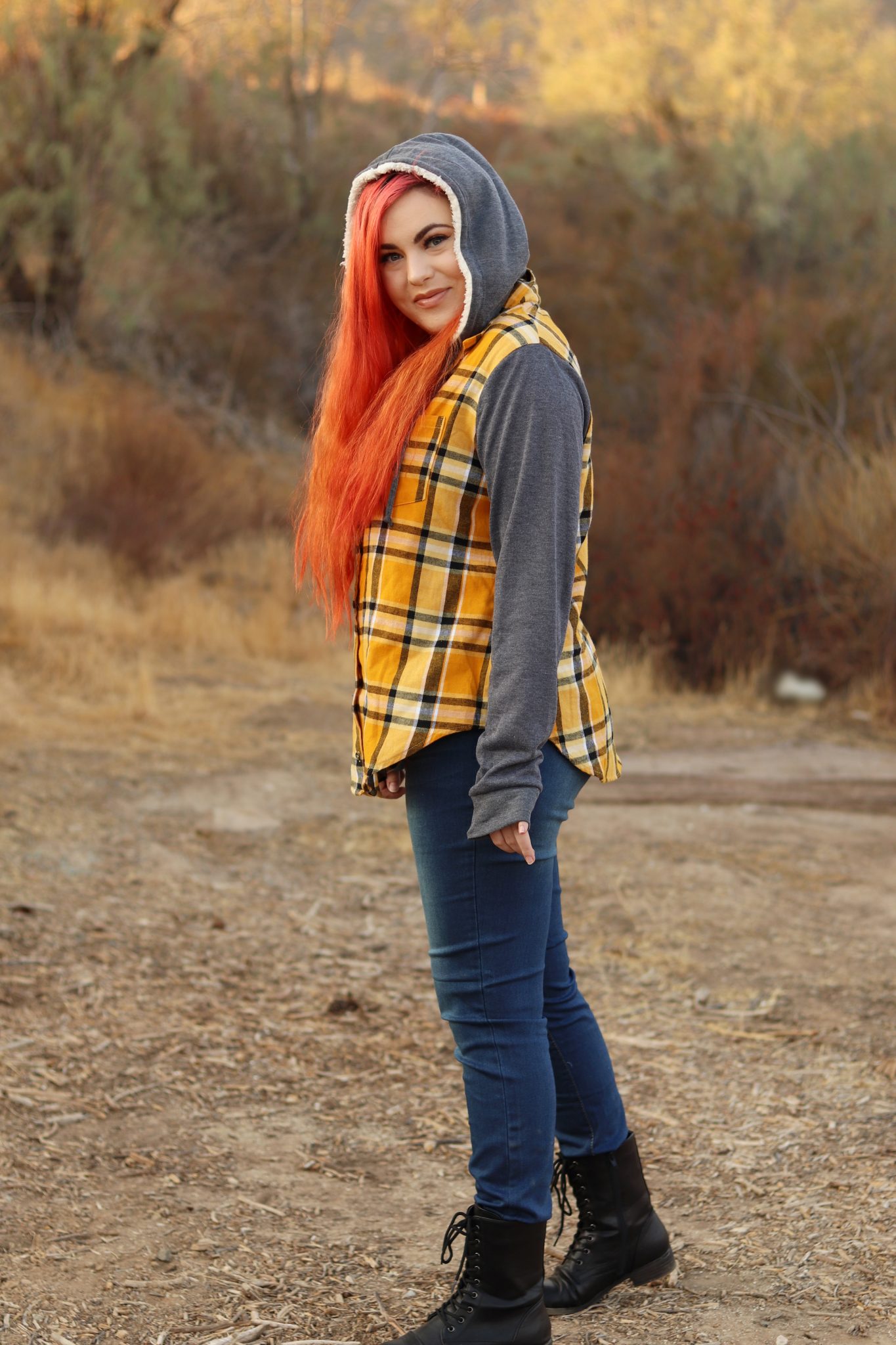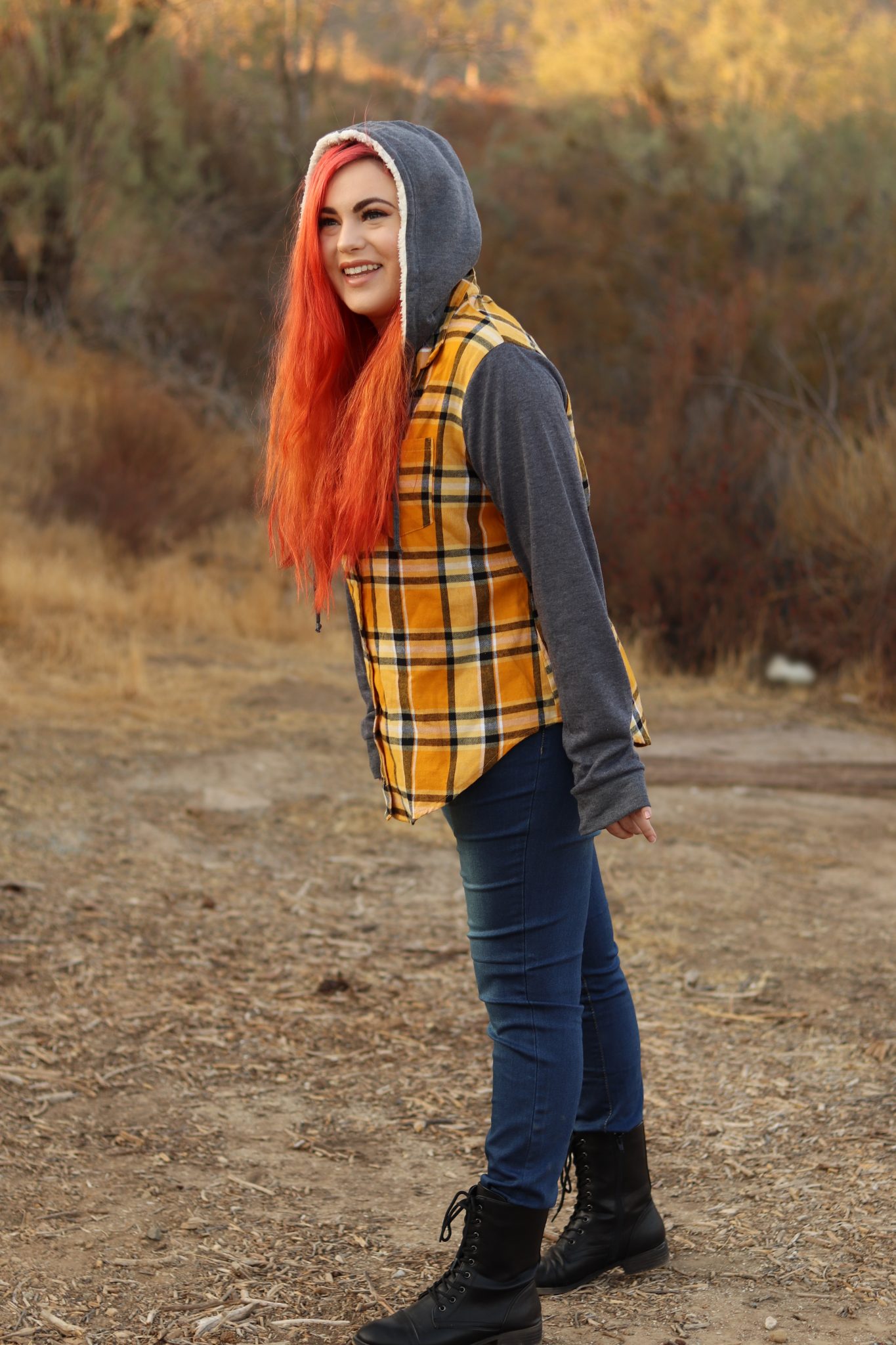 Can I tell you a secret? … These aren't jeans.  I found a $4 pair of jeggings at Walmart, and decided to give them a go.  So far, so good!  I was also drawn to this yellow, long-sleeved plaid shirt.  I'm so used to black and white or red and black.  It was refreshing to see something different.
#4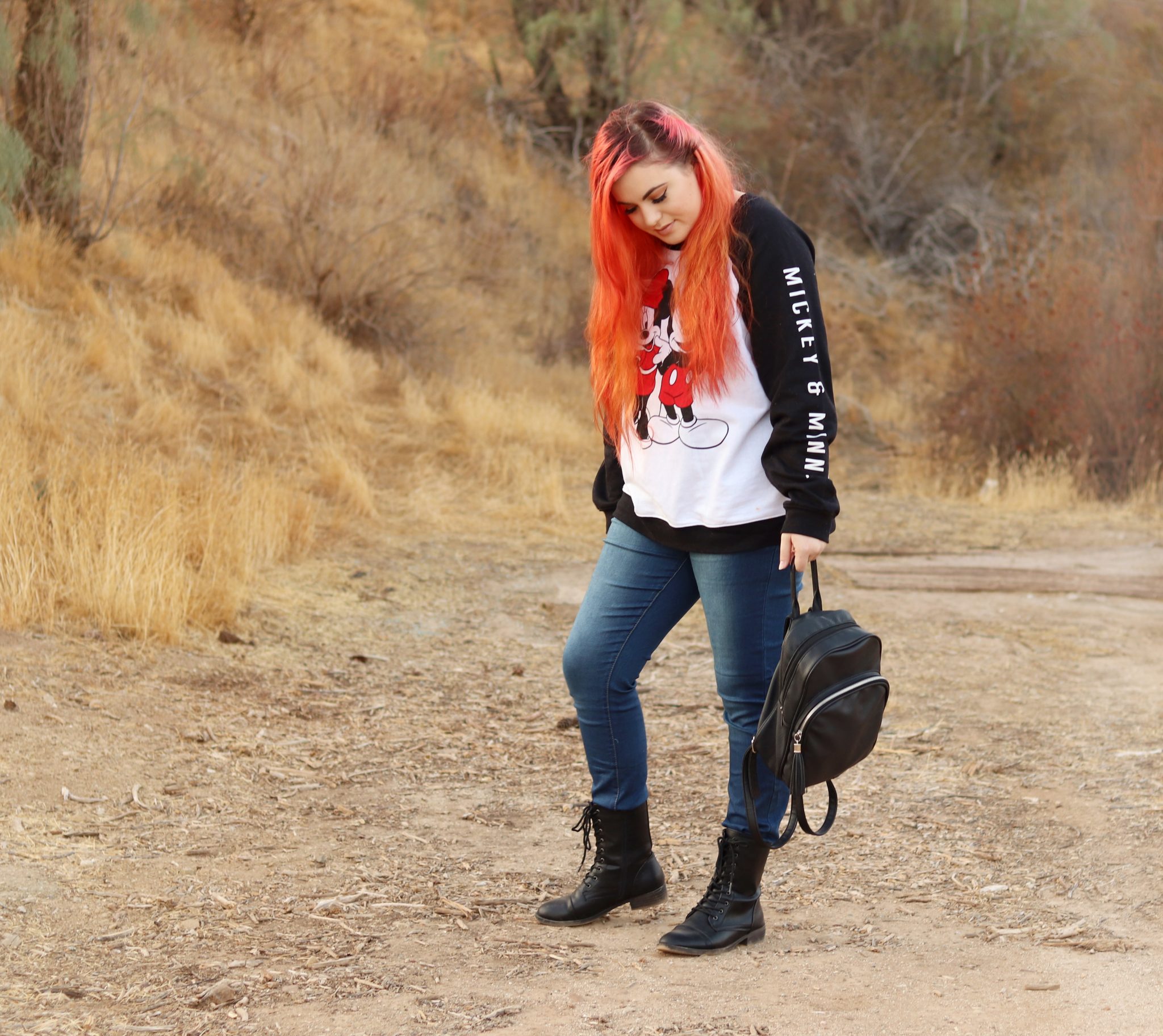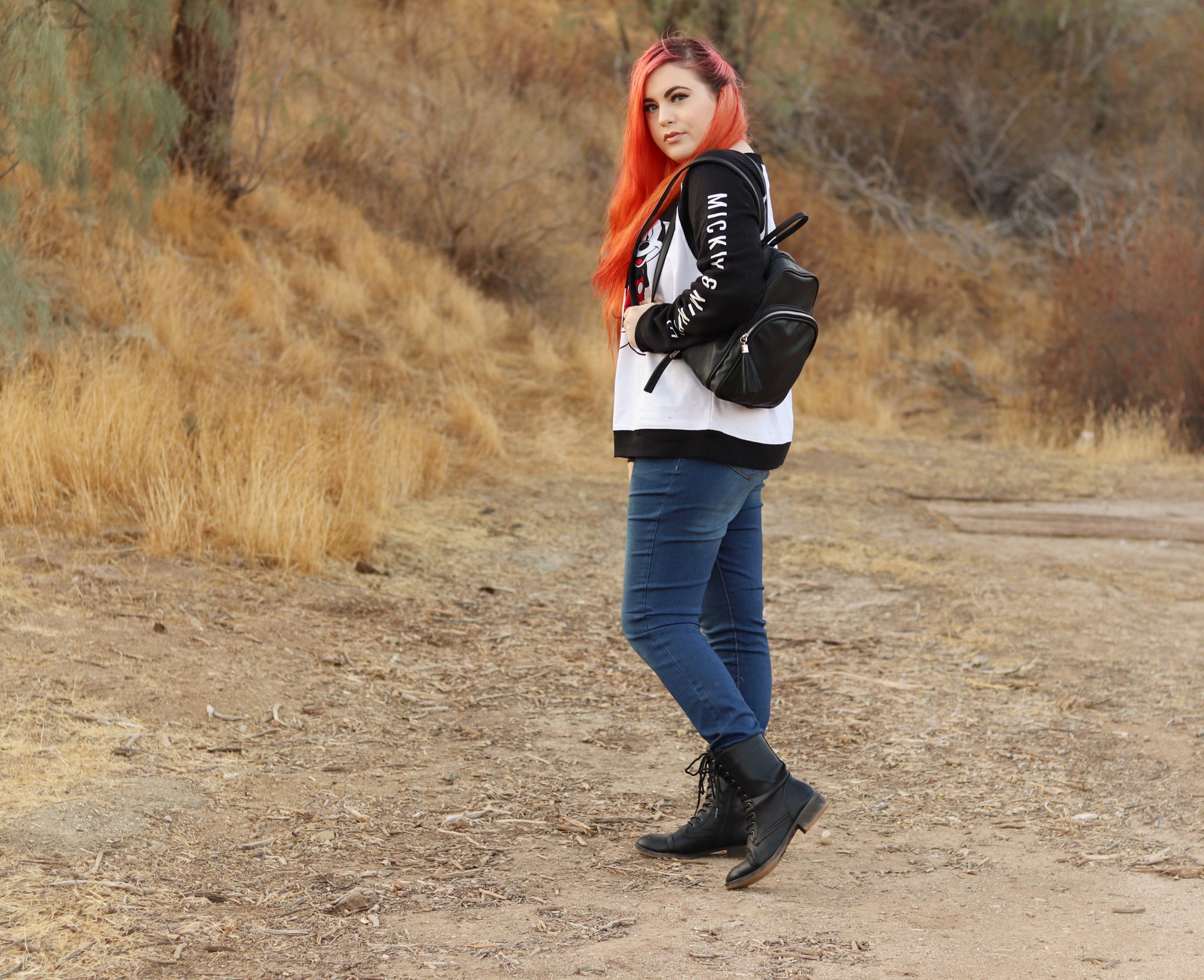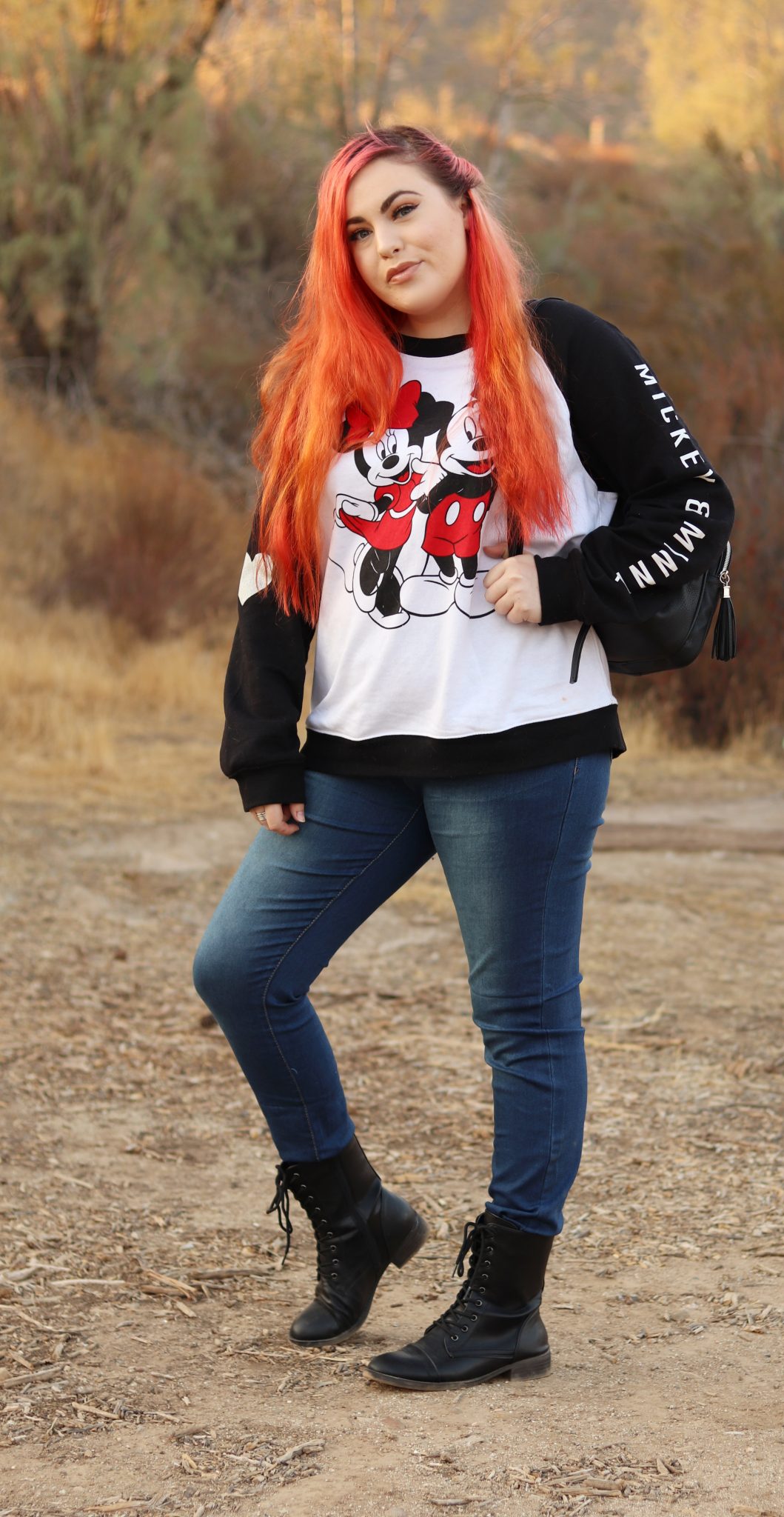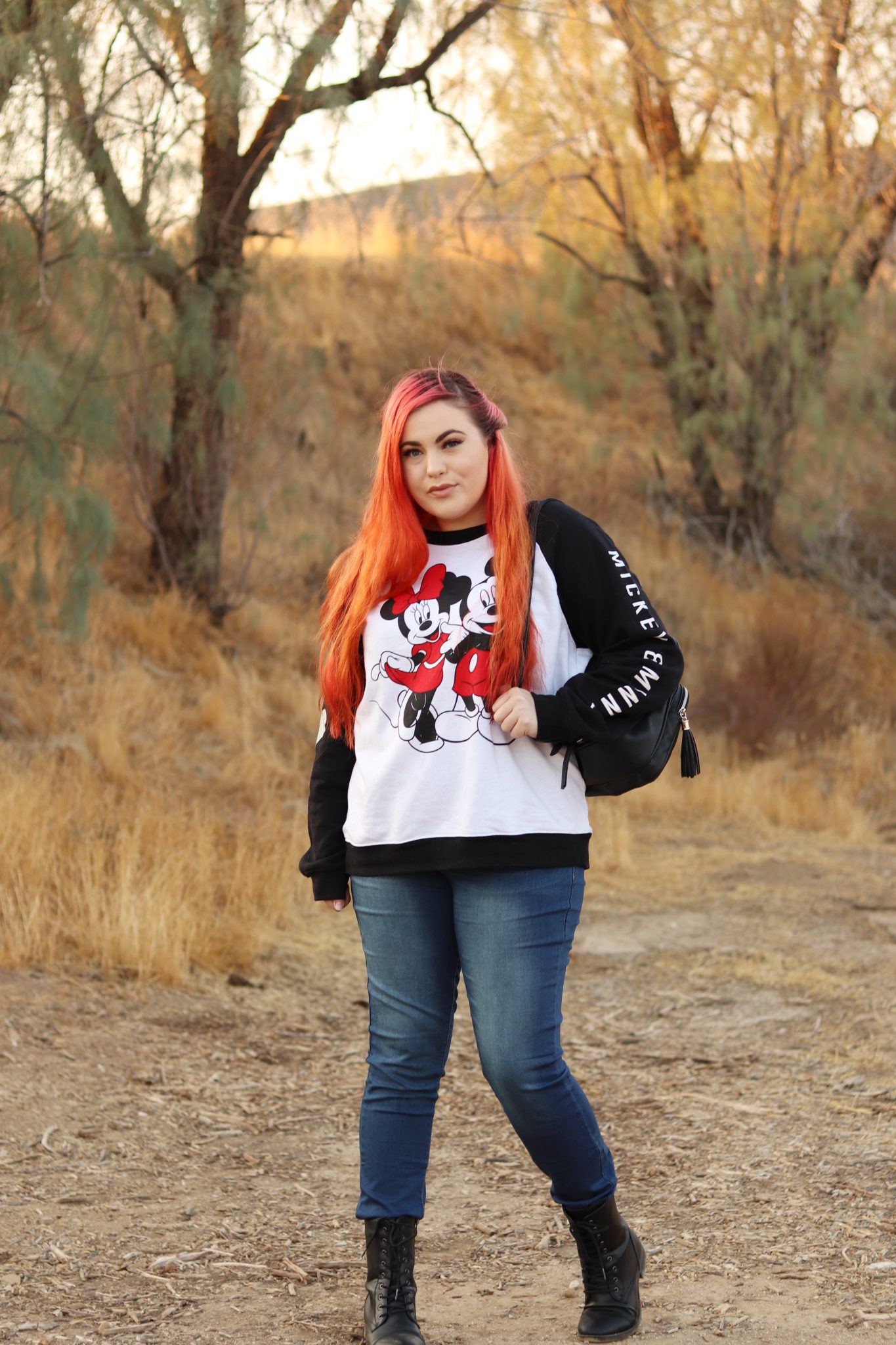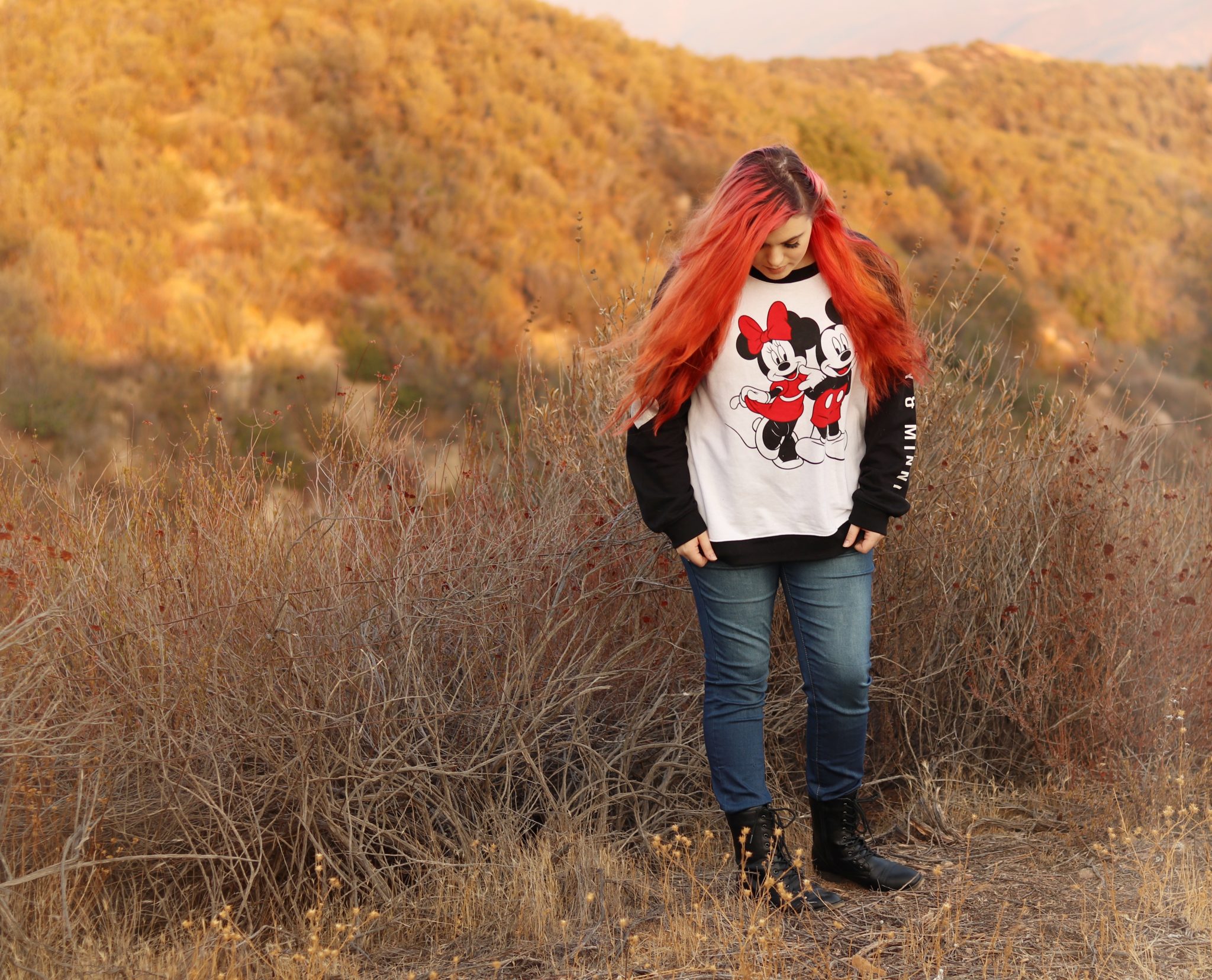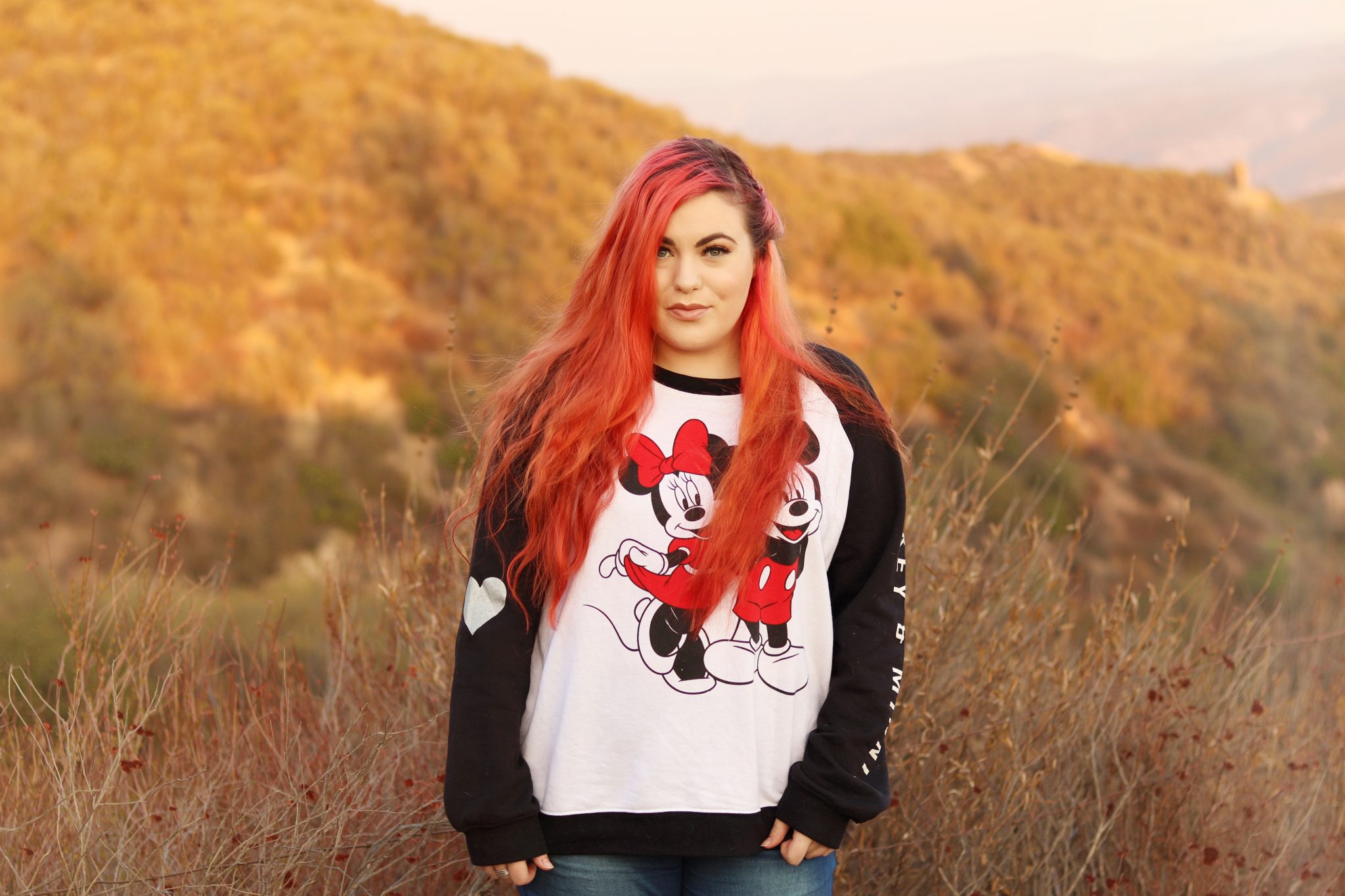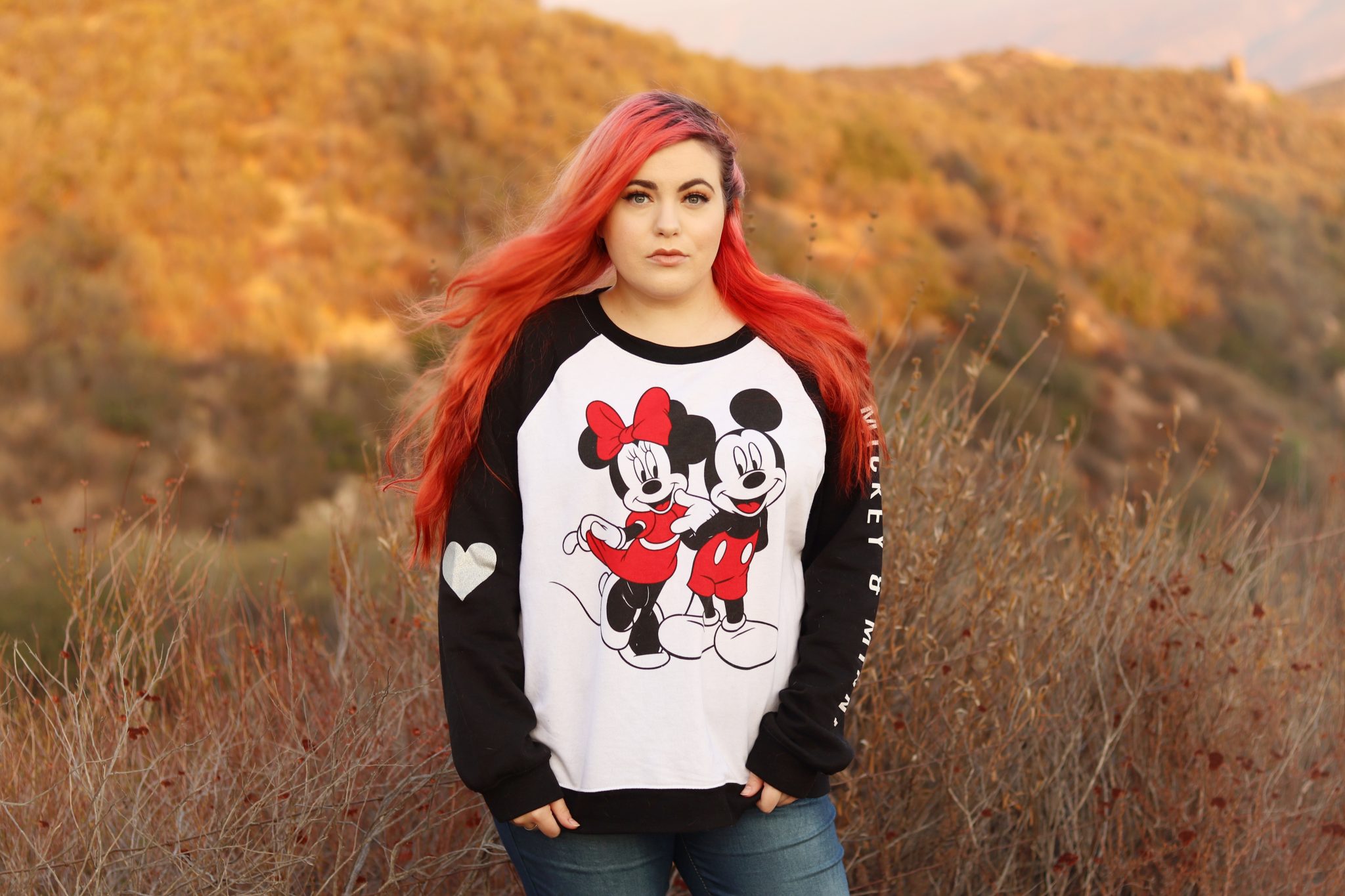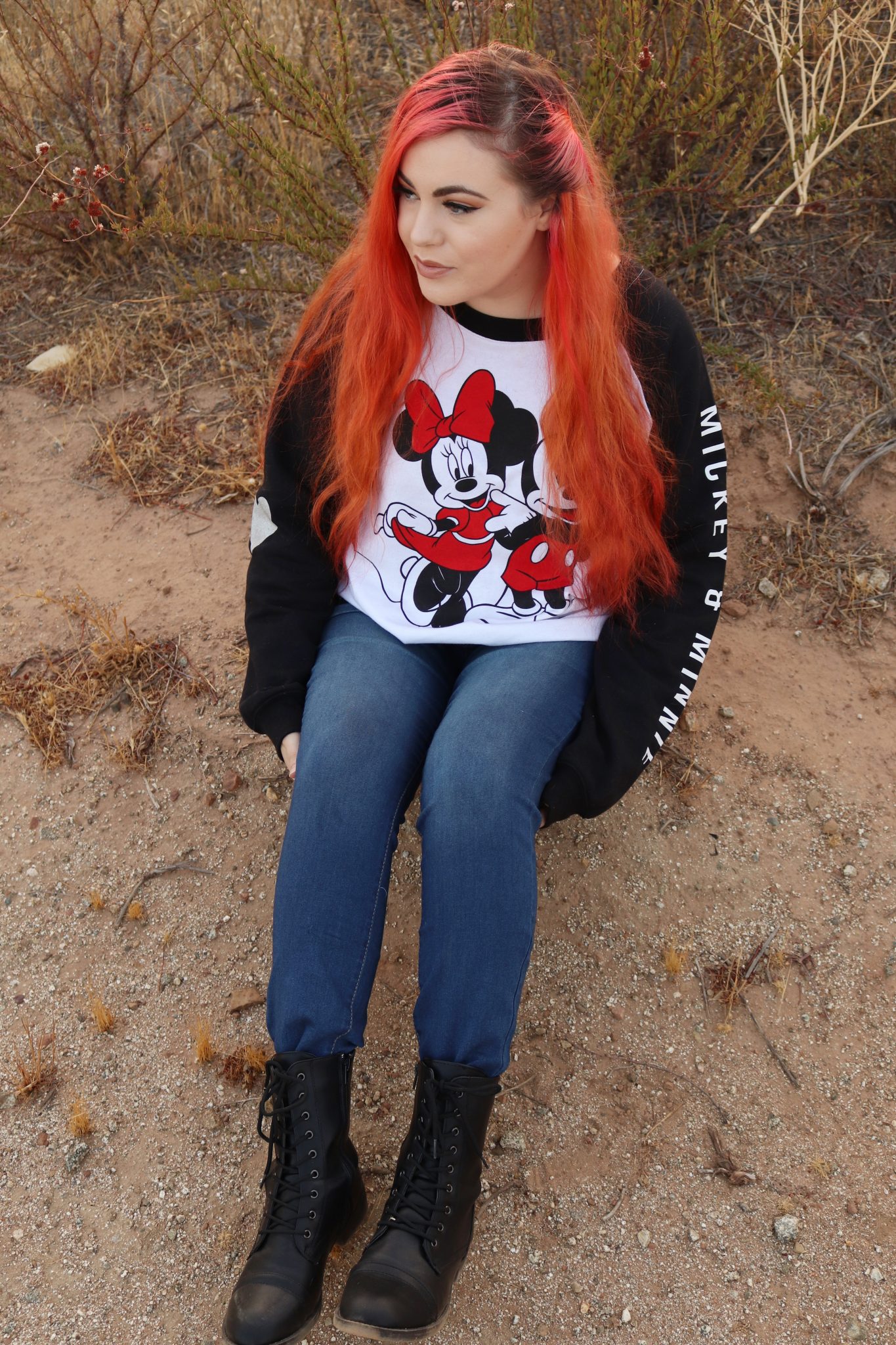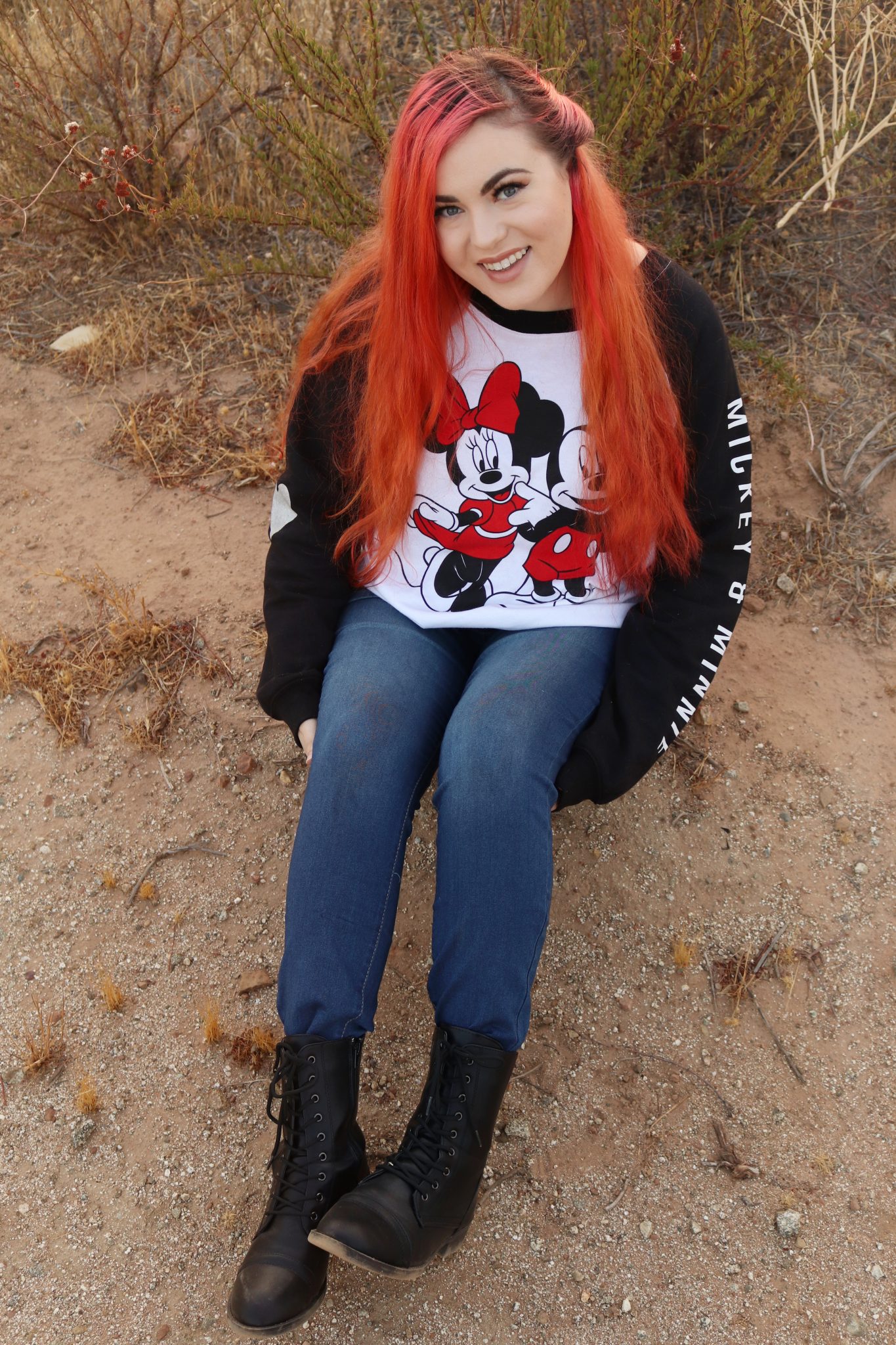 Last but not least, Mickey and Minnie!  A little word of advice:  Don't pay full price for clothing at Disneyland or Disneyworld.  Head to your local Walmart (or check online), and I can almost guarantee that you will find something similar for less than HALF of what you would pay in the parks.  Needless to say, when my eyes met Mickey's, I immediately tossed the sweatshirt into my cart. Also, do you recognize the backpack?  It was from last years Walmart look book, and it has survived multiple Disneyland trips, plane flights and much more.  I am REALLY impressed at how long it has lasted so if you're looking for an affordable backpack, I highly recommend giving theirs a try!
I hope you have a wonderful thanksgiving, and I am thankful for YOU!
All my love,