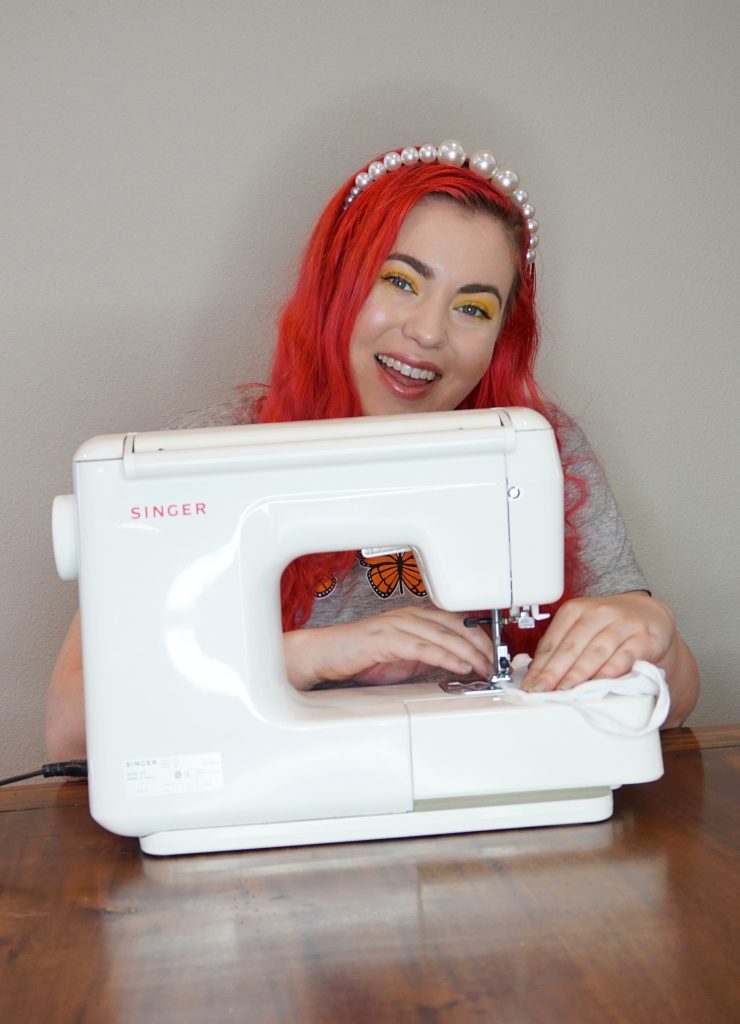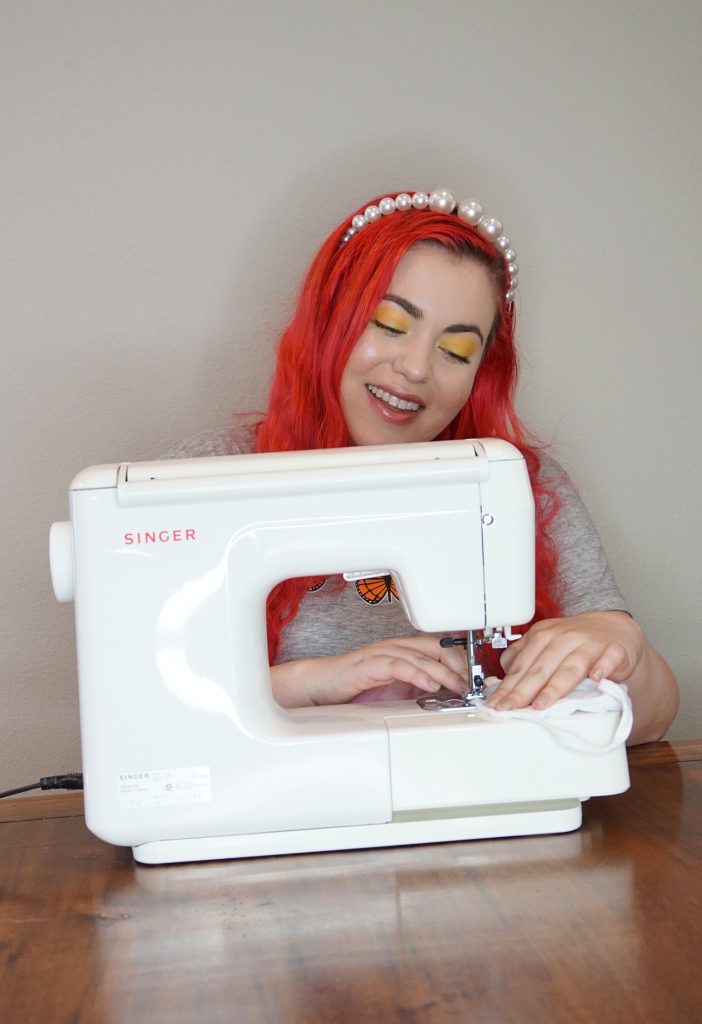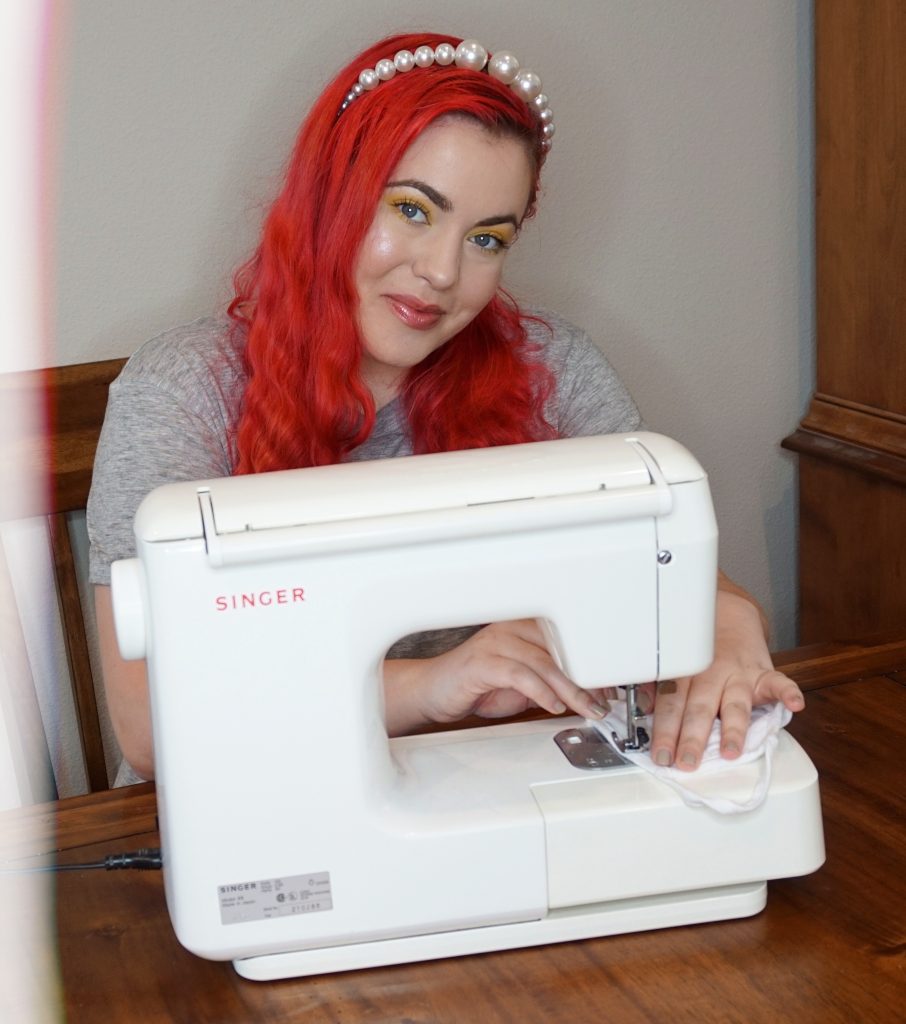 You voted for it on Instagram! This week's post will be an attempt to demonstrate how I sew our cloth face masks. Masks are required in California, but even if they were optional, we would be wearing them. If I can protect someone else's health by simply wearing a small piece of cloth on my face, how can I refuse?
There are currently hundreds of patterns and creative face mask ideas on the internet, and it's overwhelming. Have no fear! The pattern I am sharing does not require a sewing machine… but you can totally cheat and use one. I did. 😛 It also does not require a special fabric or elastic. I repurposed an old T-shirt, and the ear loops from a disposable face mask. You can use hair ties in a pinch, but the ear loops are MUCH more comfortable in my humble opinion. Feel free to choose whatever old T-shirt you are willing to sacrifice! I prefer white because I can bleach and sanitize it without compromising the color or design.
The mask pattern that I am sharing today is by Jess Dang on Youtube. CLICK HERE for the video I followed. I will be quickly demonstrating the second version of her mask, but I highly recommend watching the video for more detailed instructions. The last portion is roughly three minutes long, and Jess explains it in such a clear, concise way.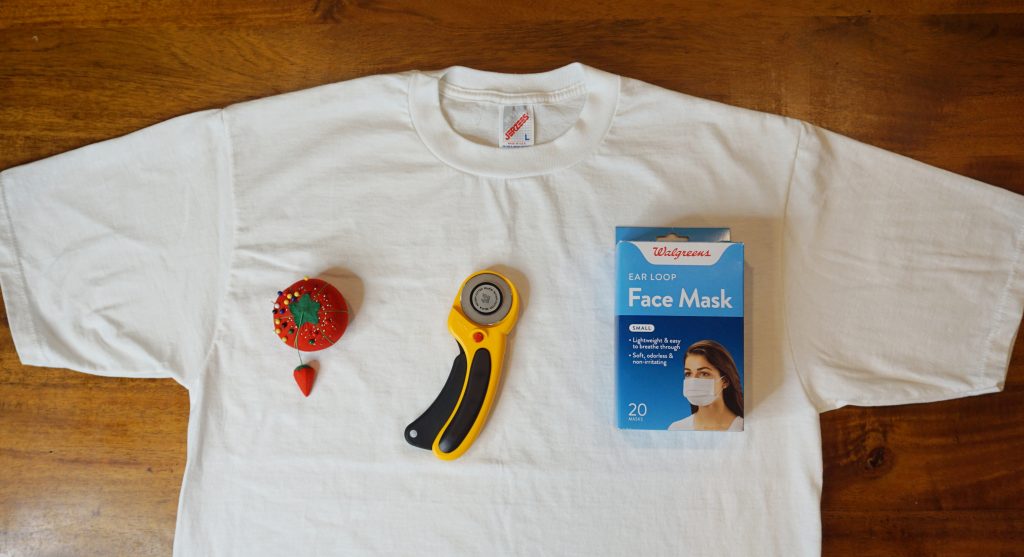 You will need to cut a 17cm x 25cm rectangle into a piece of paper to use as your template. You can draw the template on the shirt and carefully trim it with scissors. OR you can skip a step like me, and use rotary cutters! Please make sure to place a protective surface under the shirt so you do not damage your furniture. I will not be held liable for any scratched surfaces. 😛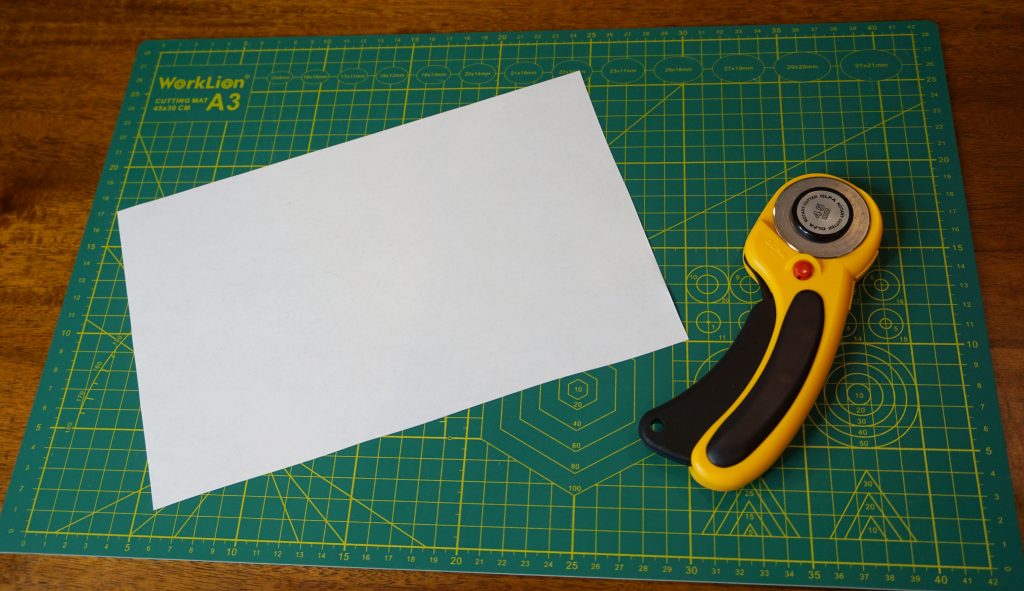 I was able to squeeze six masks out of one large shirt!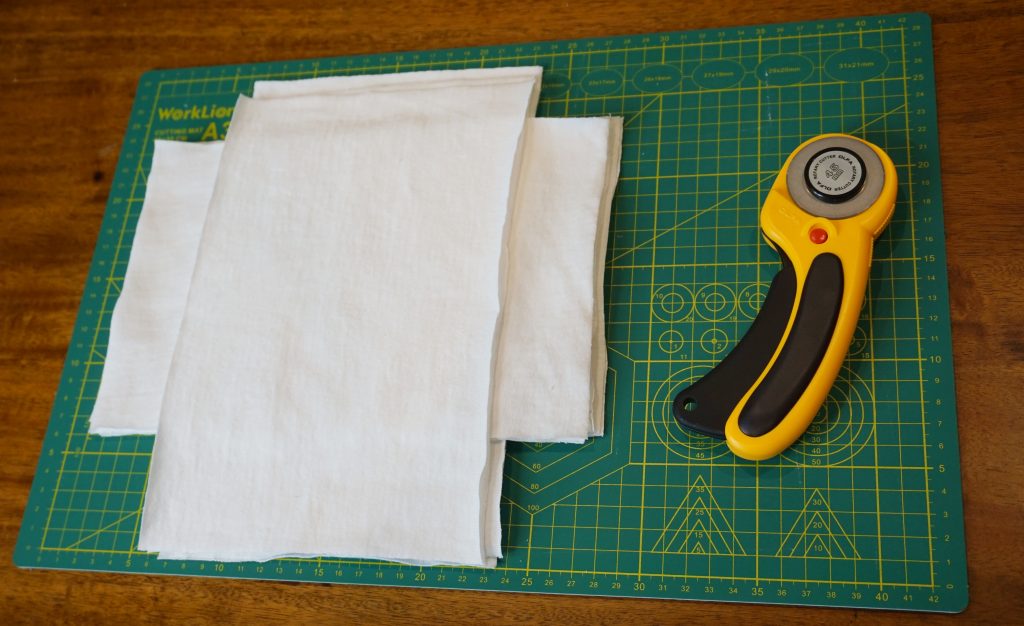 Sew both of the 25cm sides, flip the material inside out, and pin the 17cm sides down.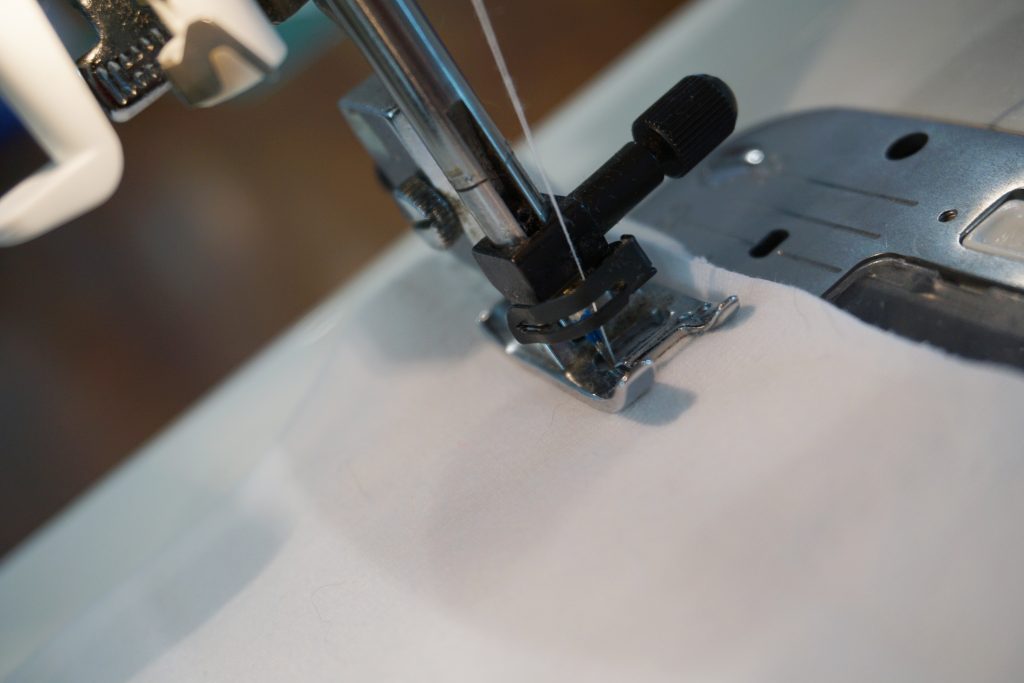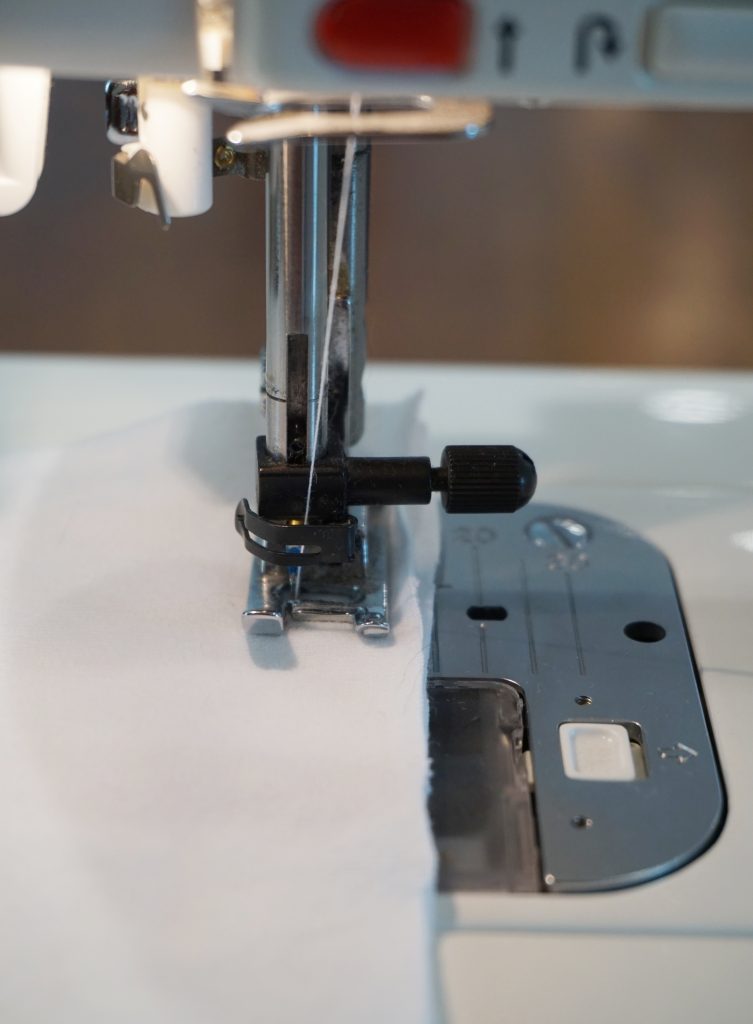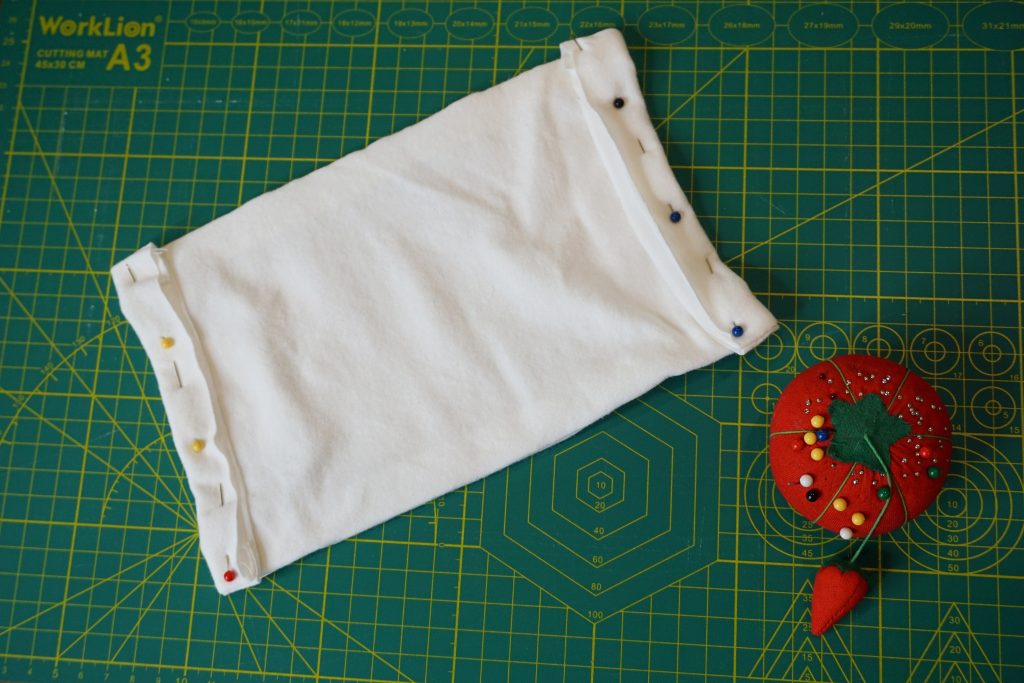 This will create a small tunnel for the ear loops. Once you are done sewing the edges, use a bobby pin to pull the ear loops (or hair tie) through the space.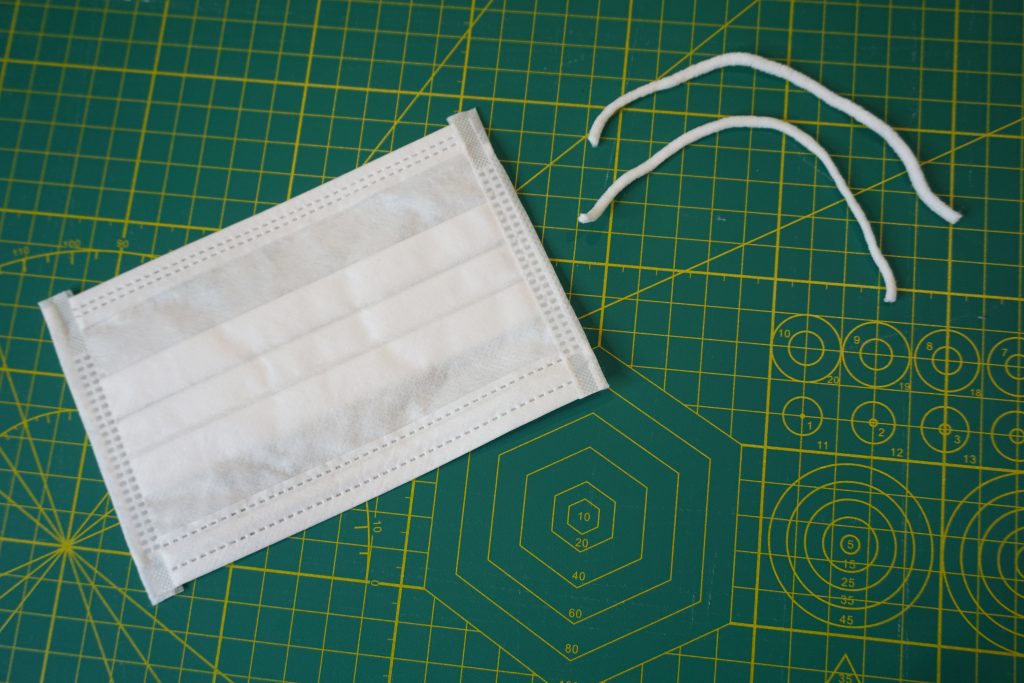 Hand sew the ear loops back together, and pull the bulky part back into the mask so it's not visible.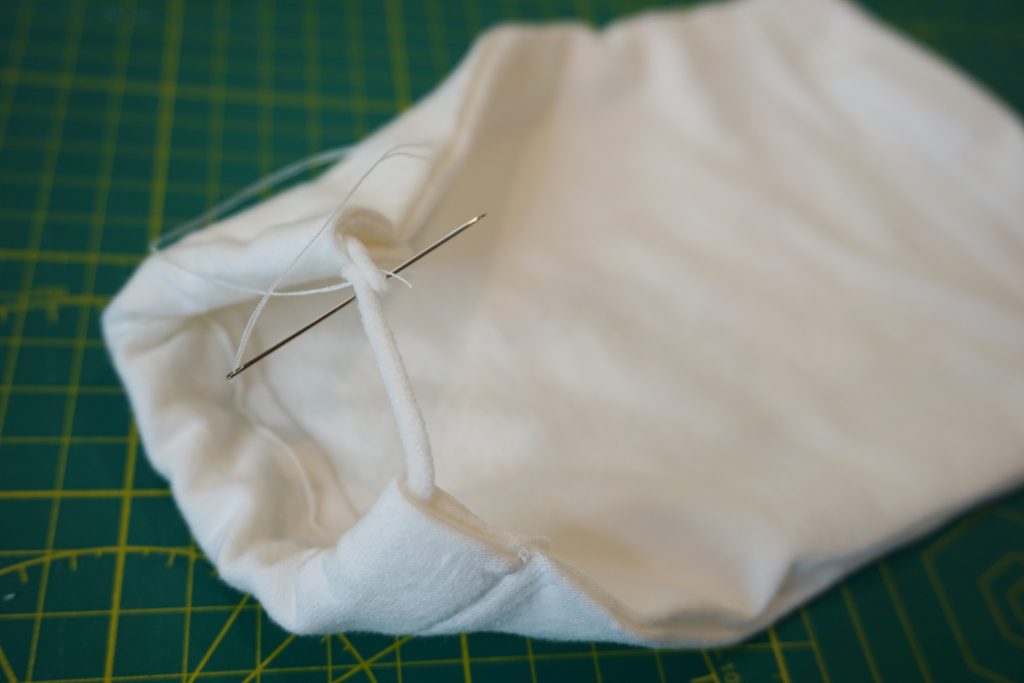 When you are done, you should have something that looks like this!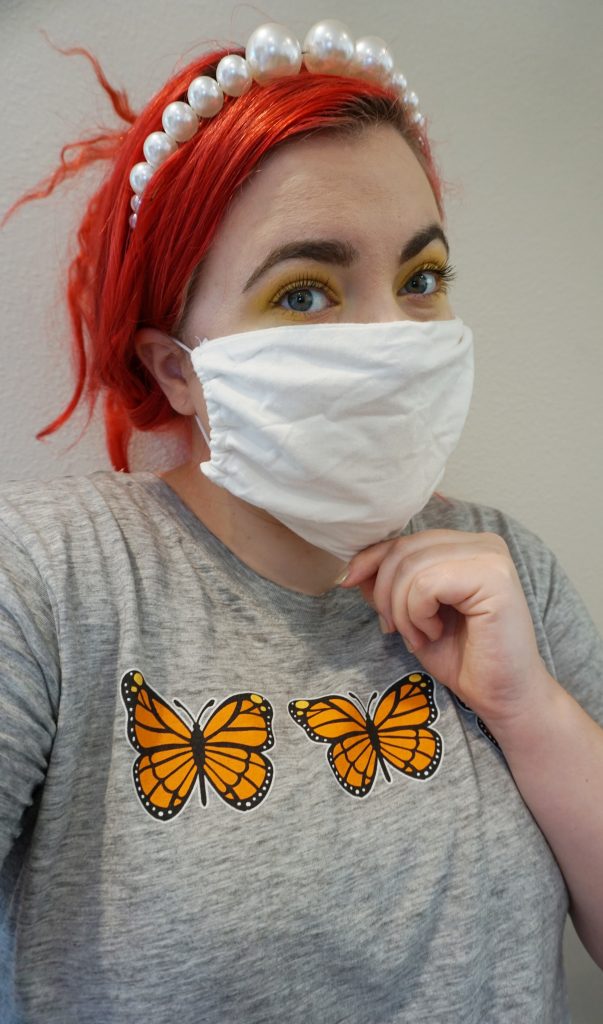 I made a batch of Jess's masks in early March, and they have held up REALLY well. My hubby wears them everyday, and they have survived several rounds of bleaching.
When I wash our masks, I place them in delicate bags, and hang them to dry. I really believe that letting them air dry has prolonged their lifespan.
Have you tried making your own masks? What style do you enjoy the most?
All my love,