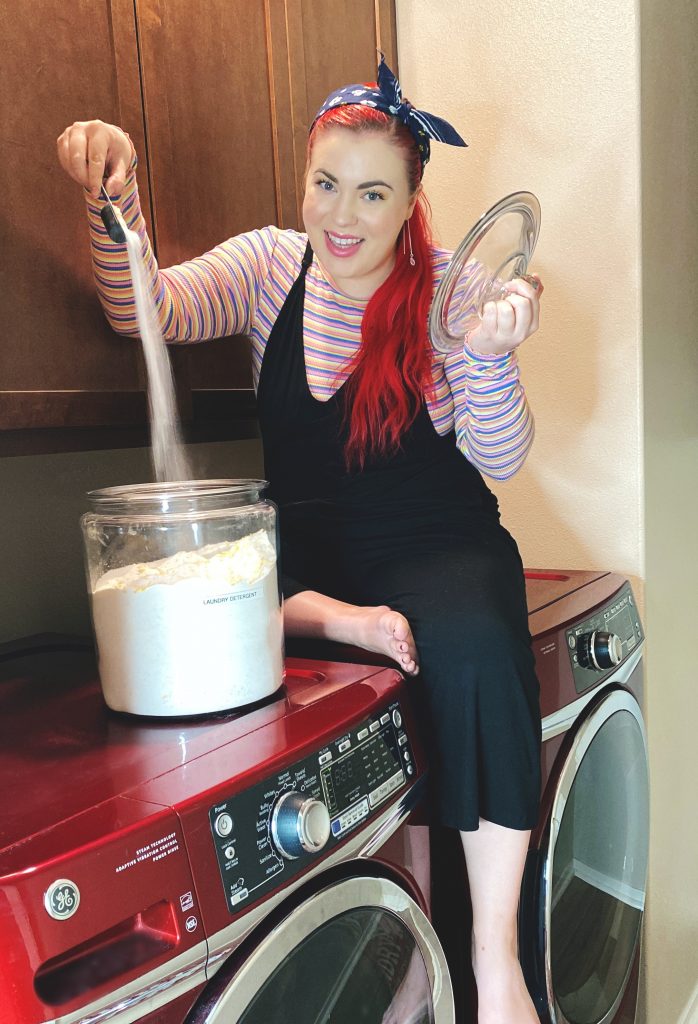 Happy Thursday and welcome back to my corner of the internet!
In my yearly 2018 favorites, I shared that I make my own laundry detergent, and the response that I received was overwhelming. My husband and I have sensitive skin, and I grew tired of spending so much on bottles of unscented detergent. It was a waste of plastic, and I was CONSTANTLY having to buy more.
I started researching homemade laundry detergent, and I discovered the "recipe" from Shandy that I have been using for 3+ years. Click here for the original instructions. It is safe to use on all fabrics, removes most stains, and I can go upwards of TEN months without making more!
I also wanted to preface this with a word of caution. Homemade detergent may not be the best choice for certain washing machines so double check before attempting your own batch. I have an HE model and have had no issue. I occasionally run a cleaning cycle with hot water, vinegar or bleach and that clears any potential buildup.
Here are the tools that you will need…
Arm & Hammer Laundry Booster Super Washing Soda – ($4.12)
Arm & Hammer Pure Baking Soda – ($4.96)
Fels-Naptha (or your preferred bar of soap) – ($0.97)
Large bucket (I use a 5 gallon Home Depot bucket)
I buy the supplies at my local Walmart, but you can order them online.
The original recipe calls for scent booster beads, but I personally leave them out. Feel free to add whatever scent you prefer!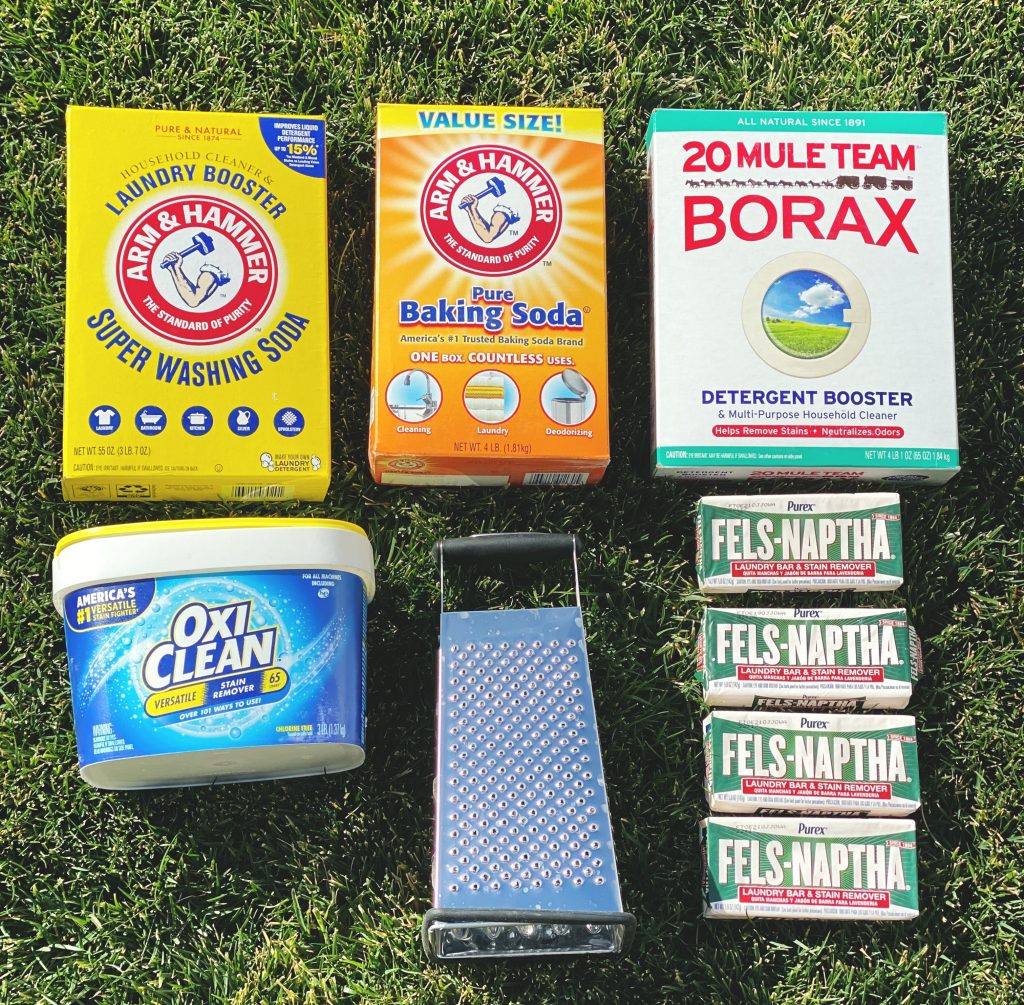 I start with dumping everything into a giant unscented trash bag and grate the soap. I won't lie. Grating the soap takes elbow grease, and you will get a decent workout. If you want to skip this part altogether, you can cut the soap into smaller pieces and pulse it in a food processor. I have never tried this approach because I read that it could potentially ruin your blades over time. I have no idea if that is true, but I have chosen to stick with the manual option.
It is so satisfying seeing it all shredded!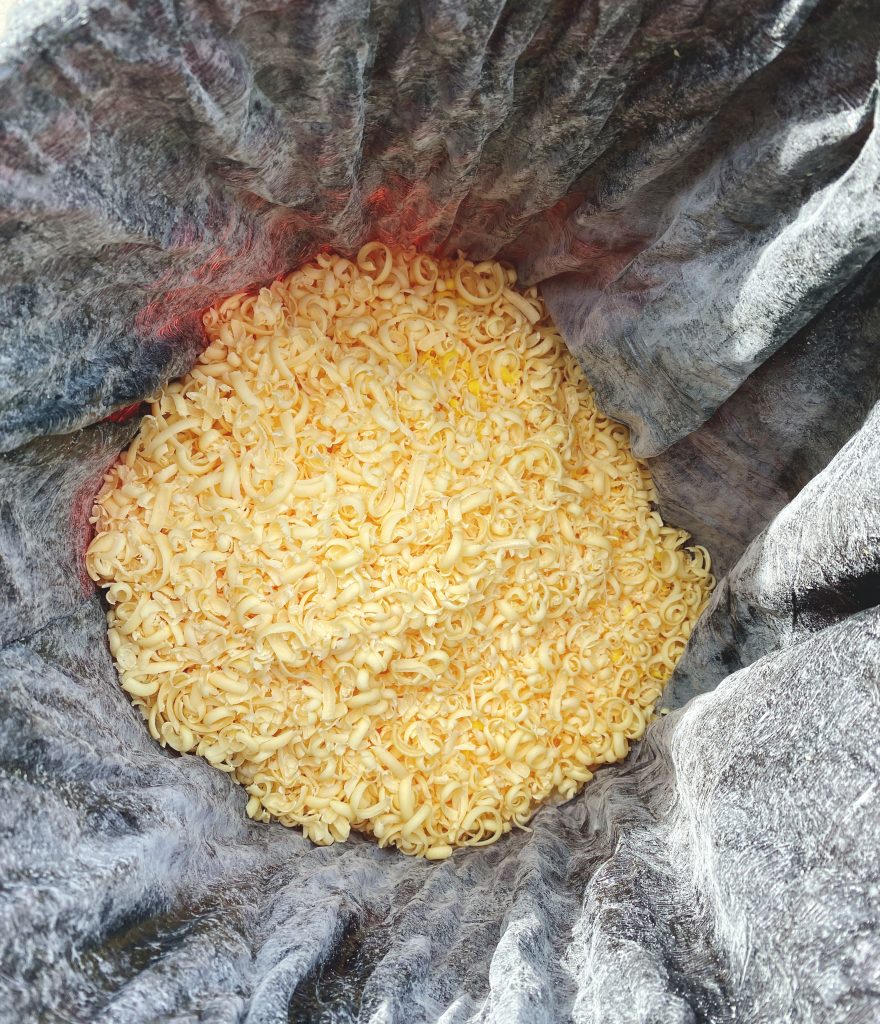 When I am done with the soap, I tightly twist and seal the trash bag and flip it over and over to mix. You will know that you did a good job if it looks a little something like this.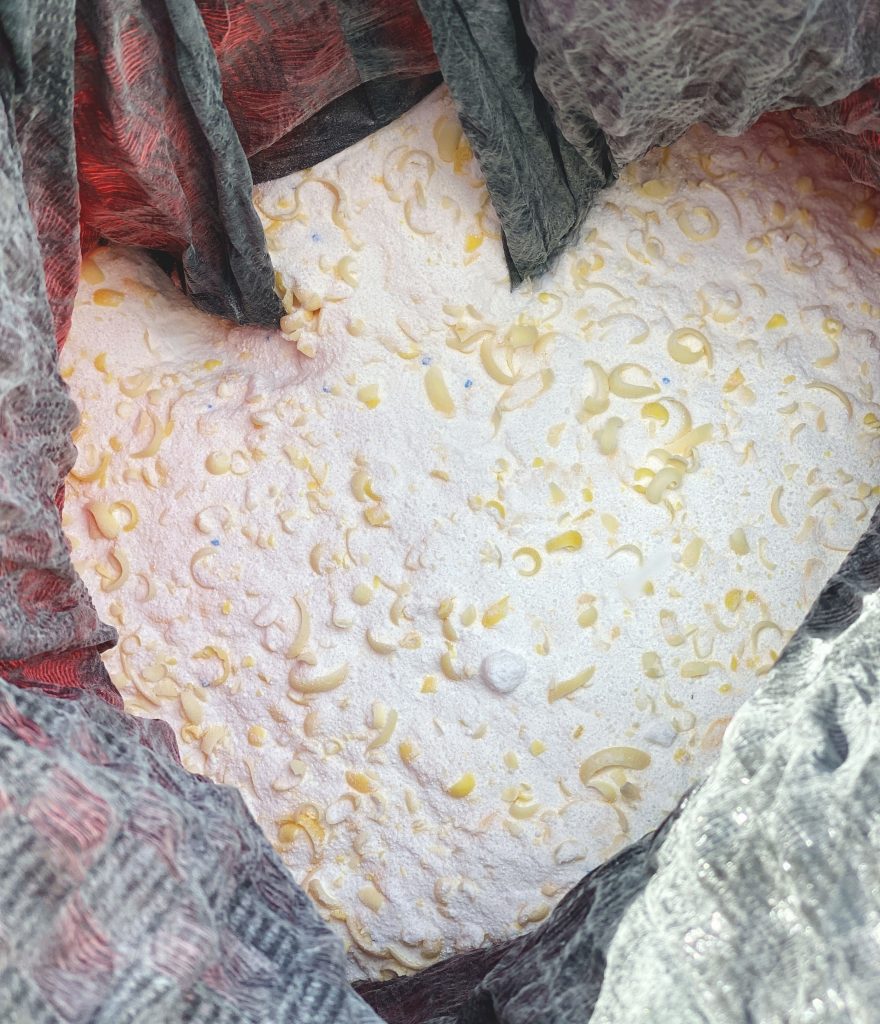 Once it is fully mixed, I place the open end of the trash bag into a giant glass jar and pour the detergent inside.
Like I mentioned before, we can get upwards of ten months use from one batch, but this will look different for every household. It just depends on how many loads of laundry you do per week.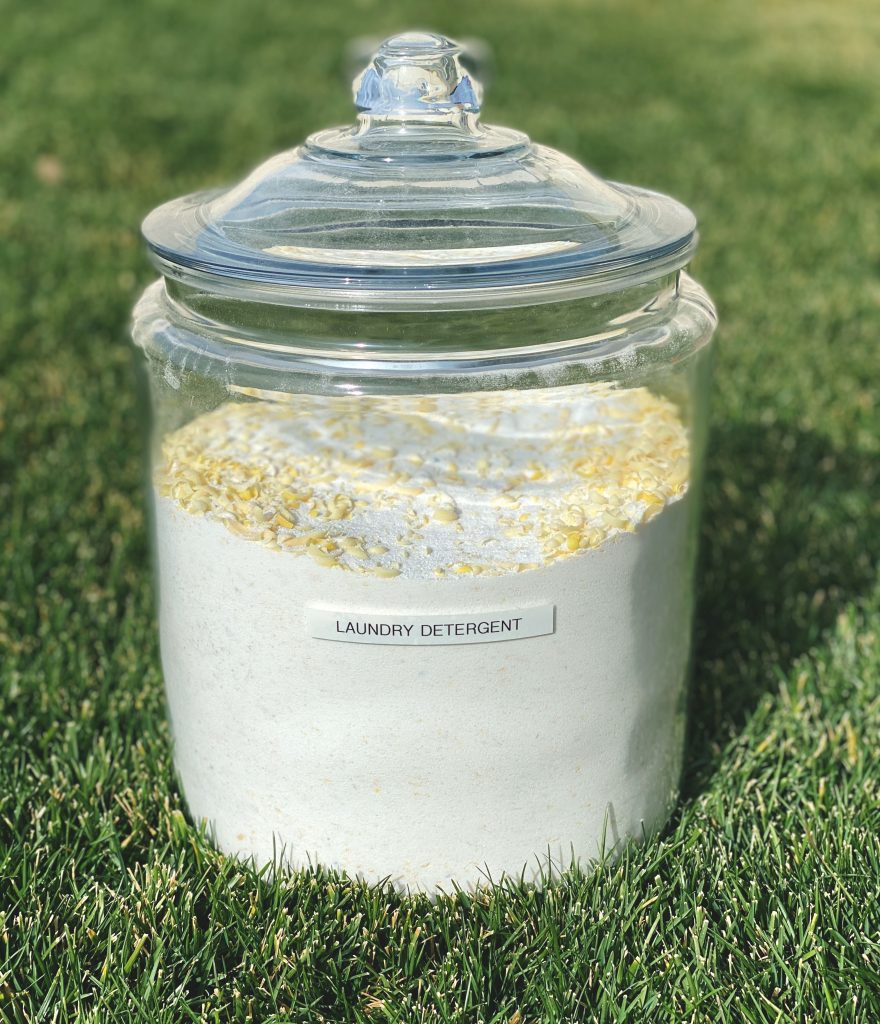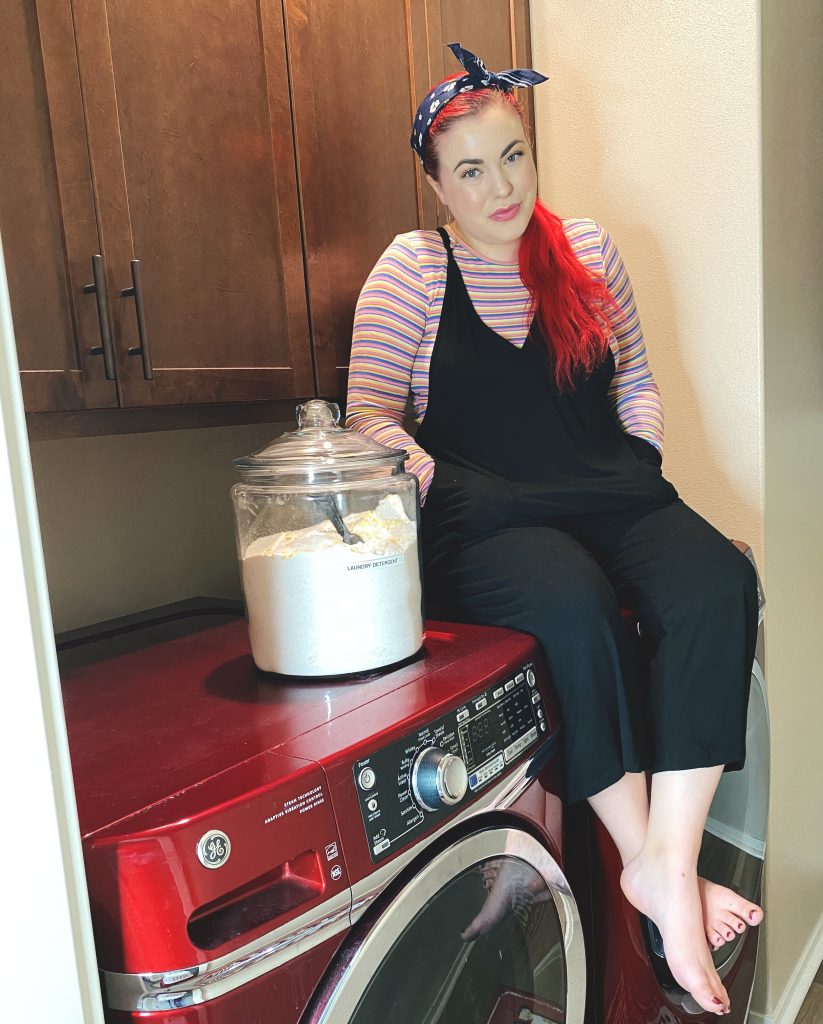 Making your own laundry detergent can be fun, and I think everyone should try it if they are able!
I typically make it a Sunday chore (once every ten months), and it takes less than thirty minutes to complete. It puts money back in our pockets, saves our skin, and it is free from a lot of miscellaneous chemicals. A win-win scenario if you ask me!
Have you ever made your own laundry detergent?
All my love,