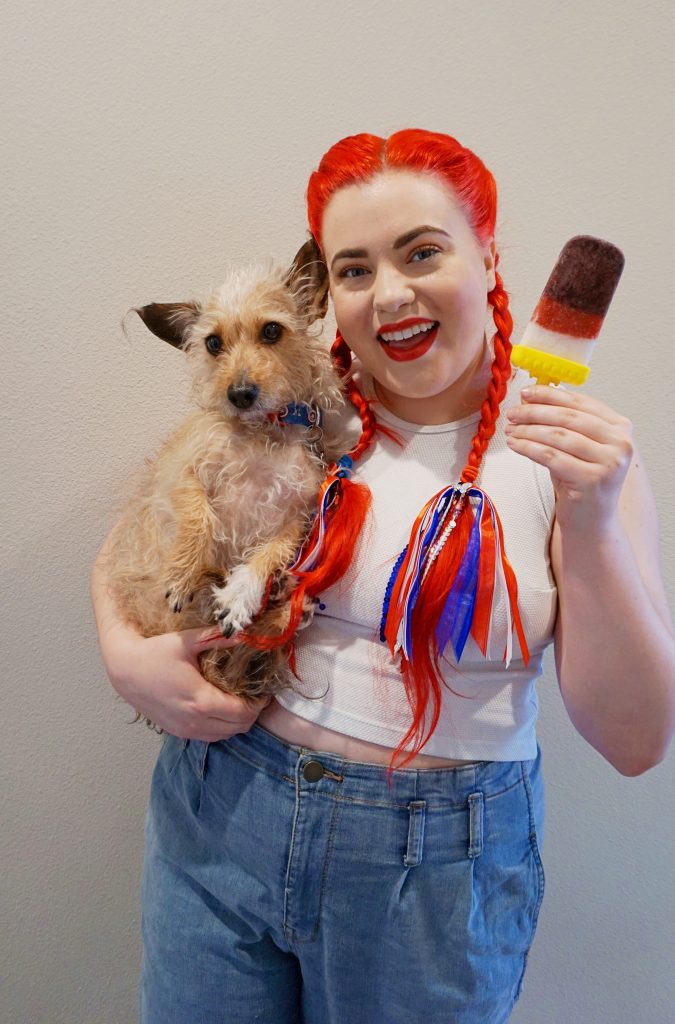 This week I am giving you selfish content. Did anyone ask for pet photos? No. Did anyone ask me to make pupsicles? No. But like everyone else, I have been stressed, emotional and am just looking for a good time. Spoiling my furry companions sounded like the relaxing, happy event my mind needed. You should join me if you have been feeling overwhelmed!
I followed a recipe from the Navy Corgi, and it was incredibly easy. It's only three ingredients!
What you'll need:
Strawberries
Blueberries
Unsweetened Coconut Milk
Popsicle molds (I found mine on Amazon)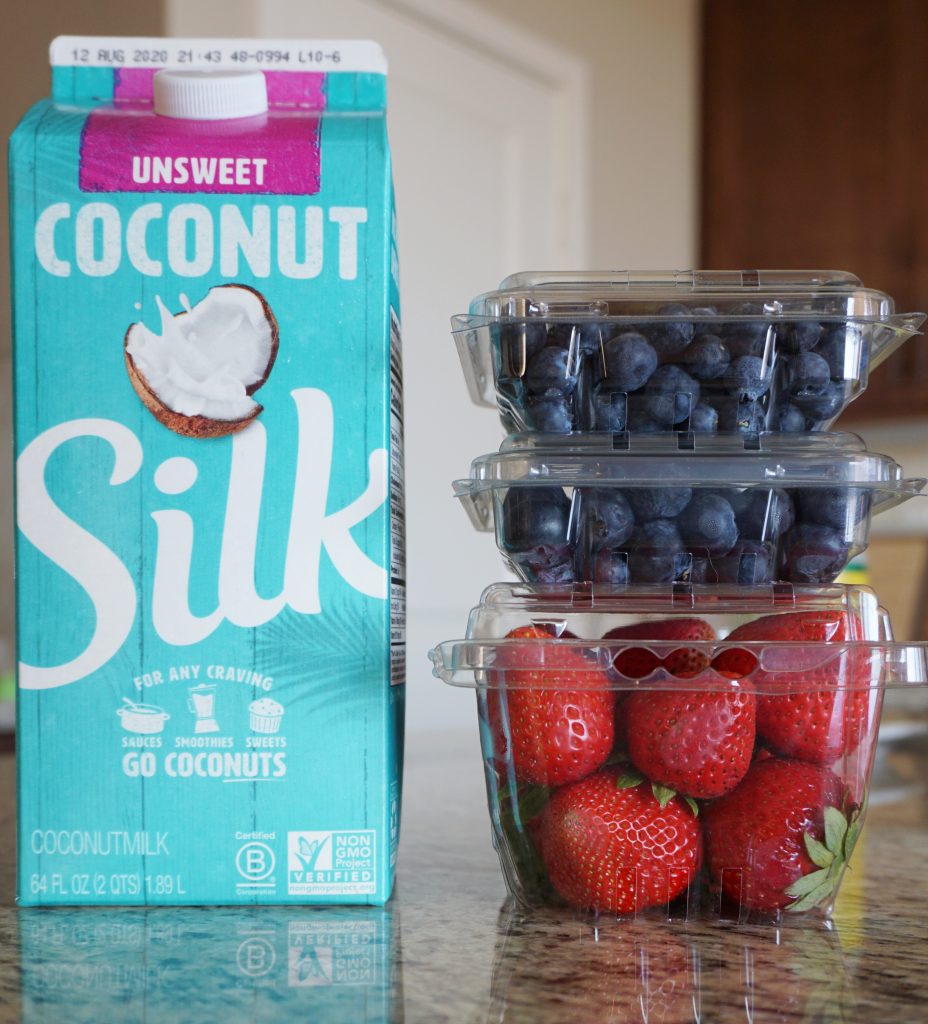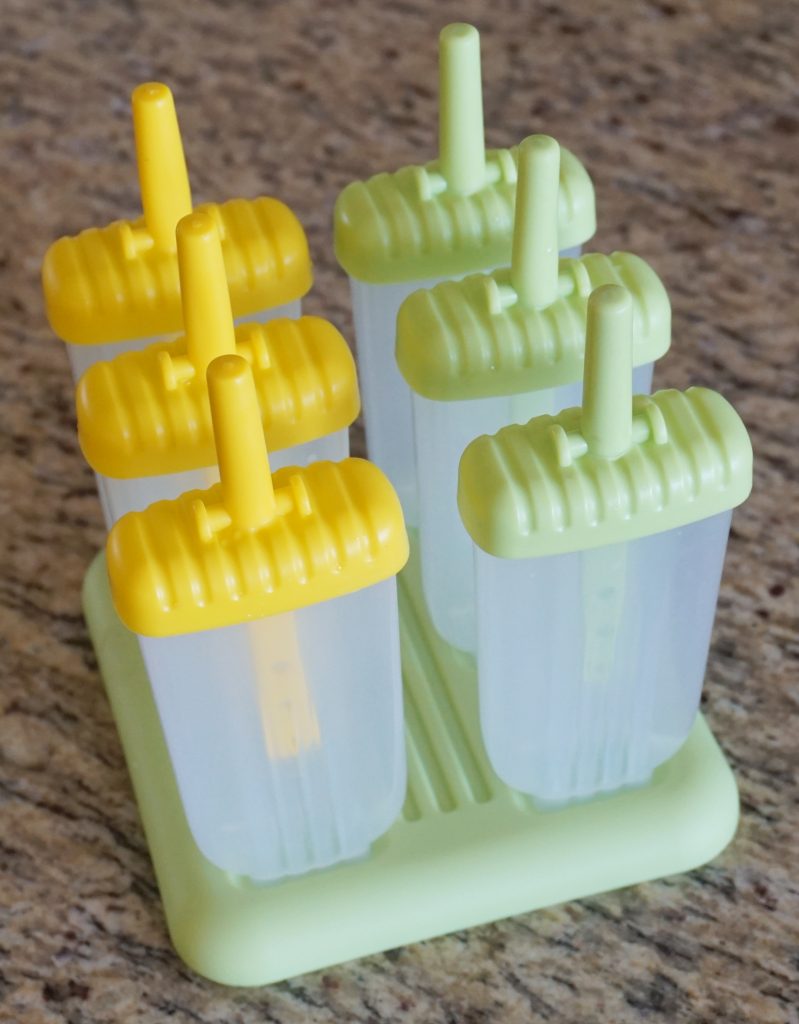 I used a food processor to chop the fruit, but you can use whatever tool you have on hand! It just needs to be thoroughly blended.
It takes about twenty minutes for each level to fully harden before you can add your next ingredient.
Once they were fully assembled, I let them sit in the freezer overnight.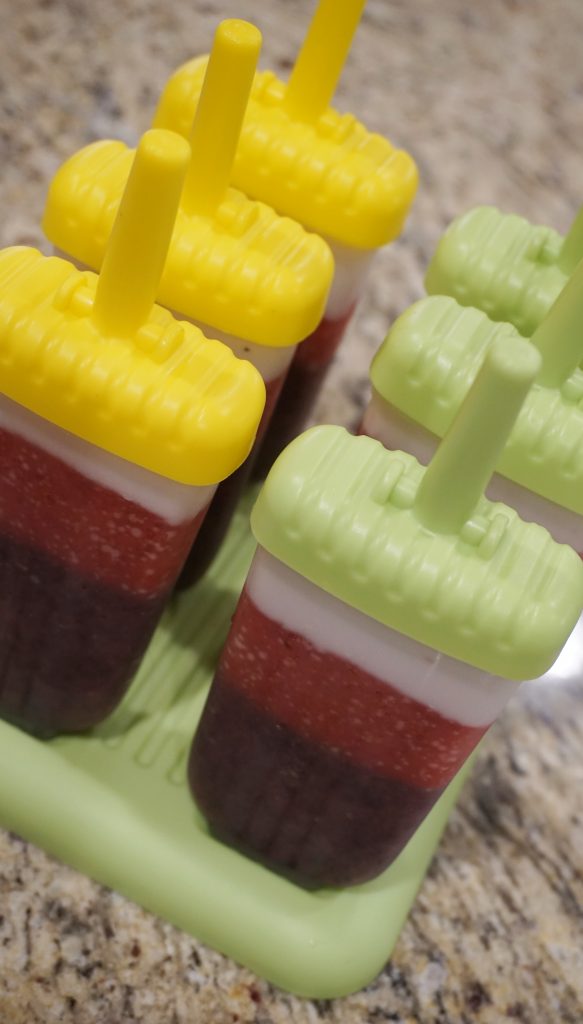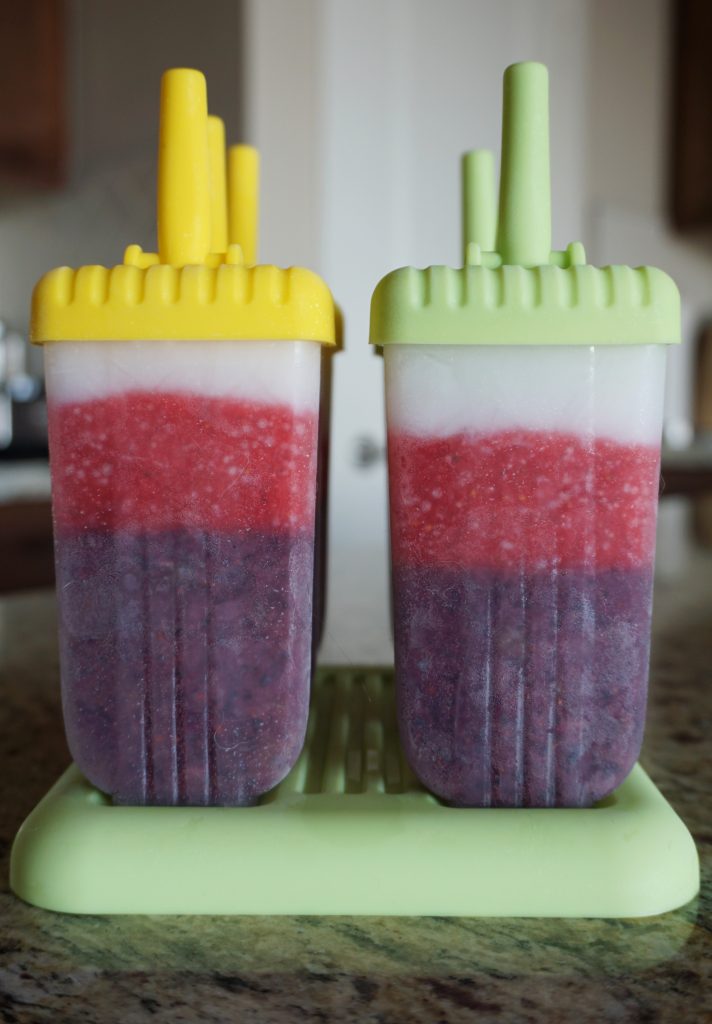 I was really impressed with how they turned out! It has been pretty hot in SoCal so it was nice to offer Penelope a healthy, refreshing treat. She's the pickiest eater, but seemed to really enjoy the frozen coconut milk.
It's a delicious snack for humans too! 😉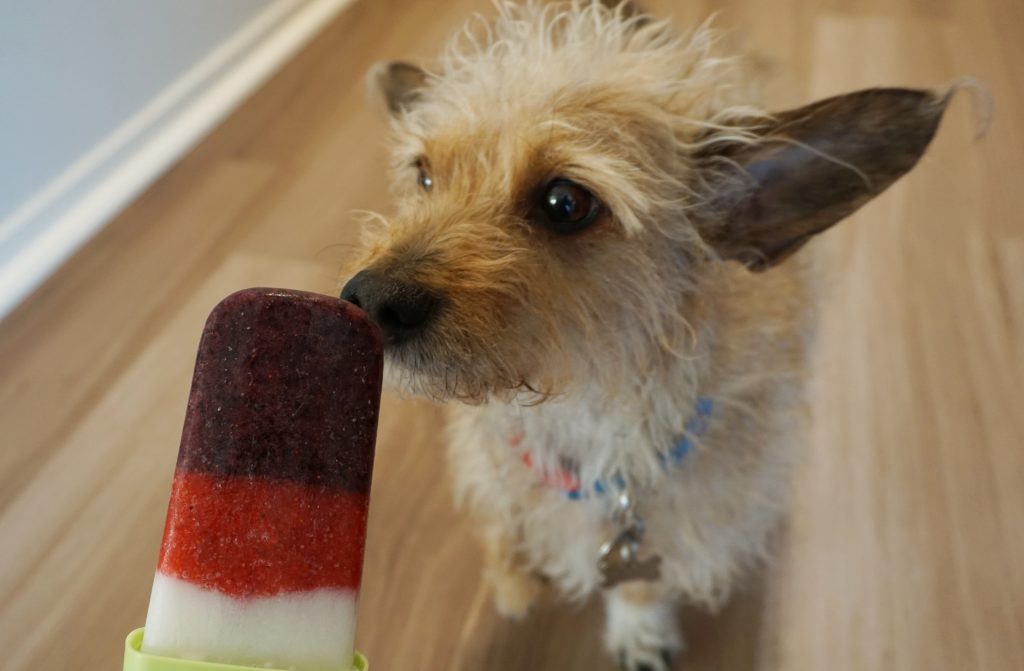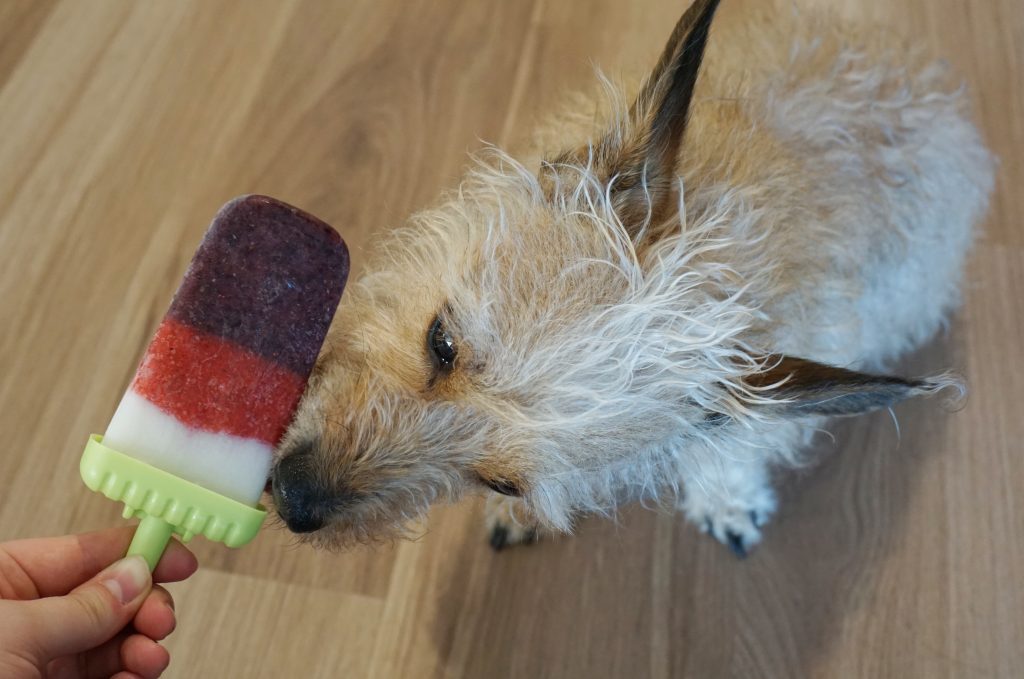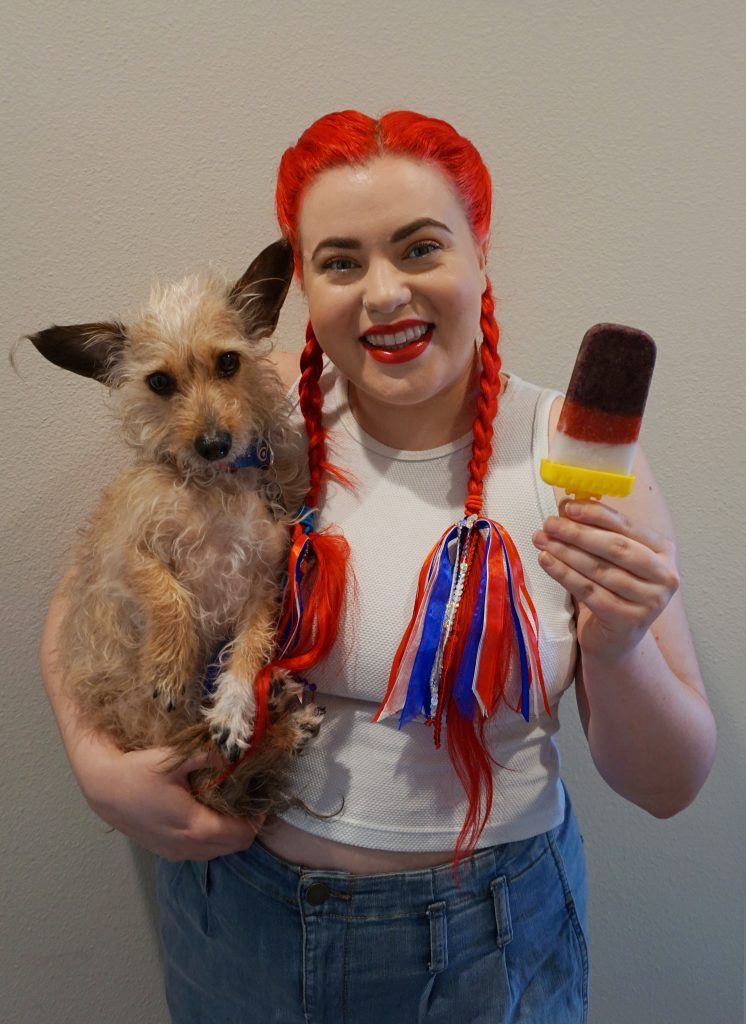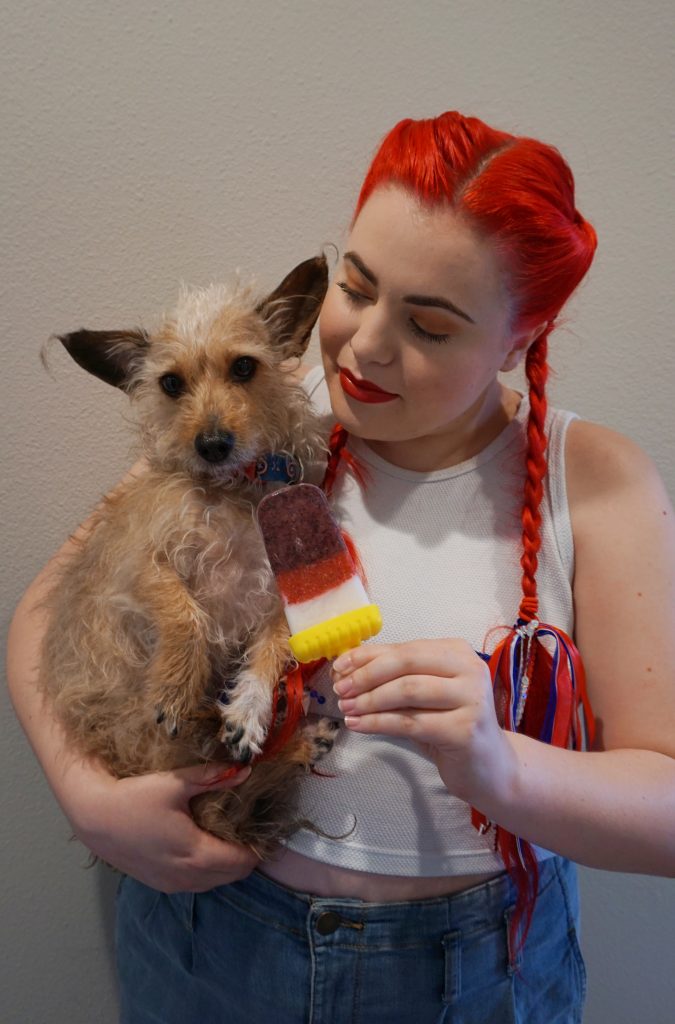 I couldn't leave the cats out of the fun! I made little catsicles, and they were a major hit.
What you'll need:
Canned tuna… Make sure it is in WATER not oil, and low salt.
Water
Ice cube tray
This recipe is extremely straightforward. I put tuna in each compartment, filled with water, and froze it overnight.
In the morning, you will have the perfect, chill treat for you feline friends.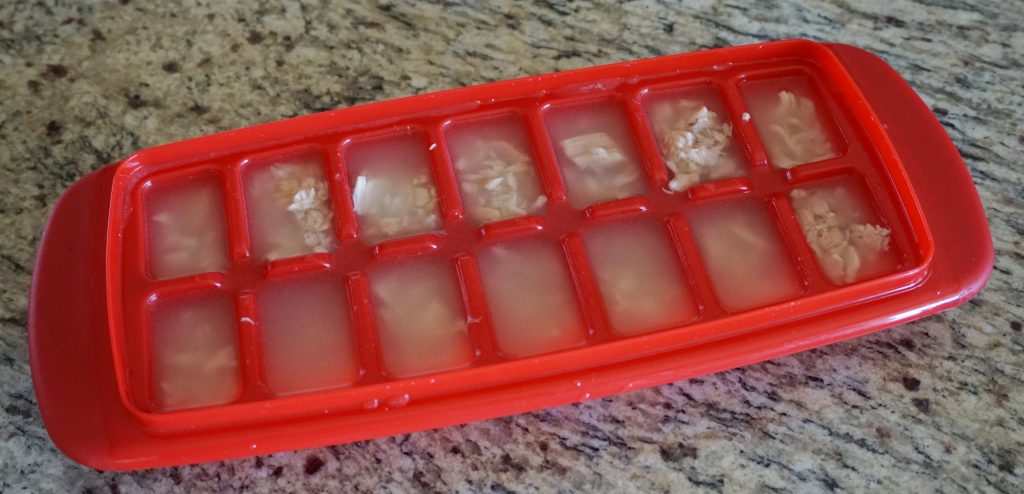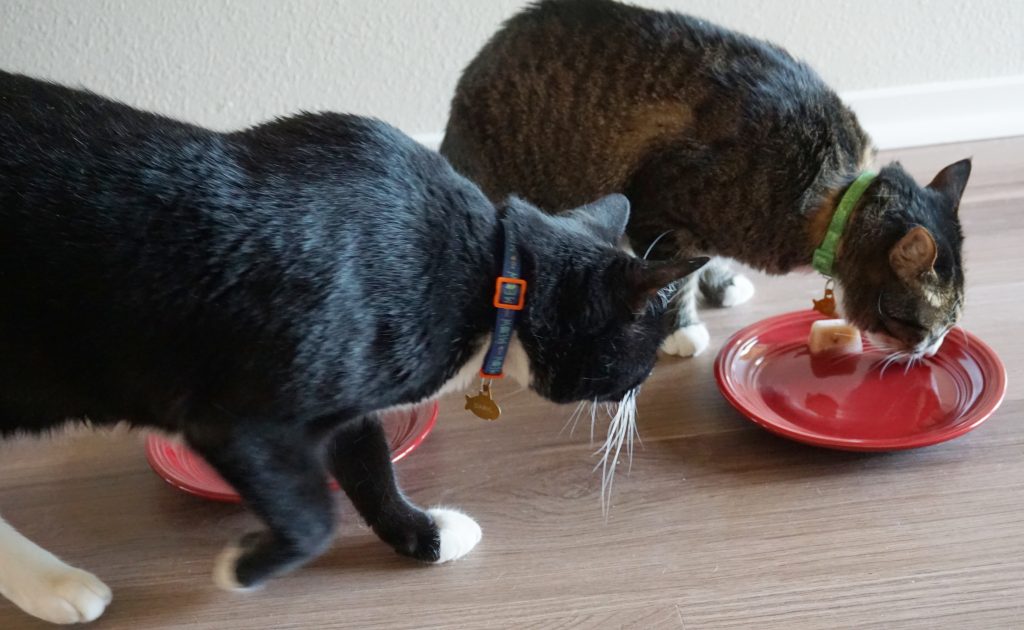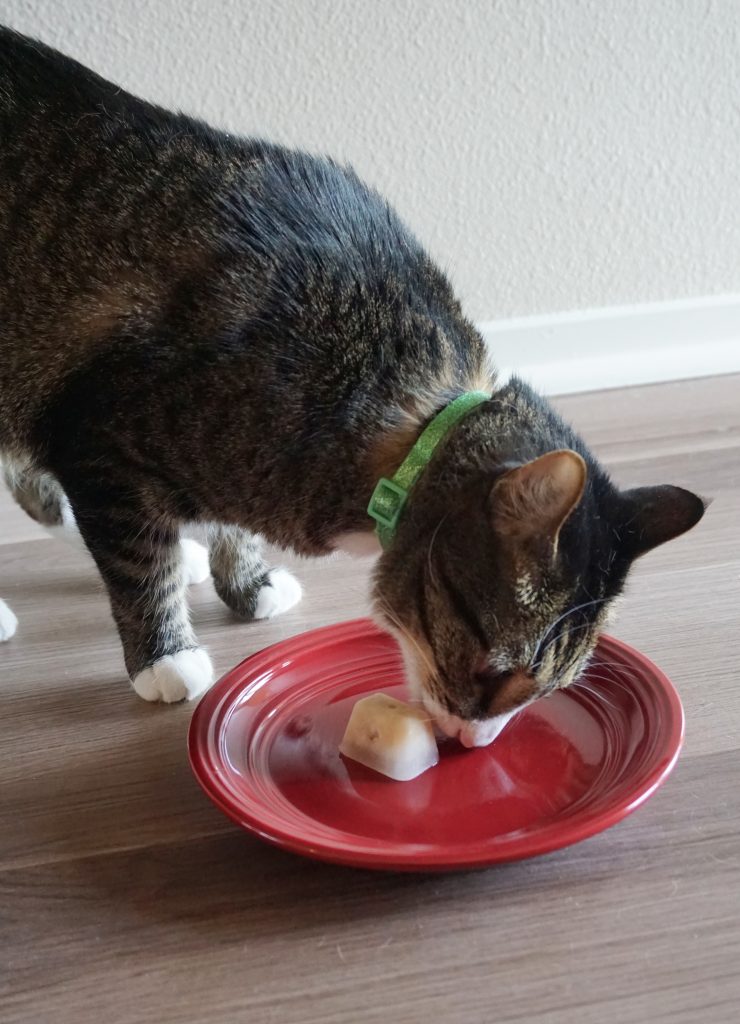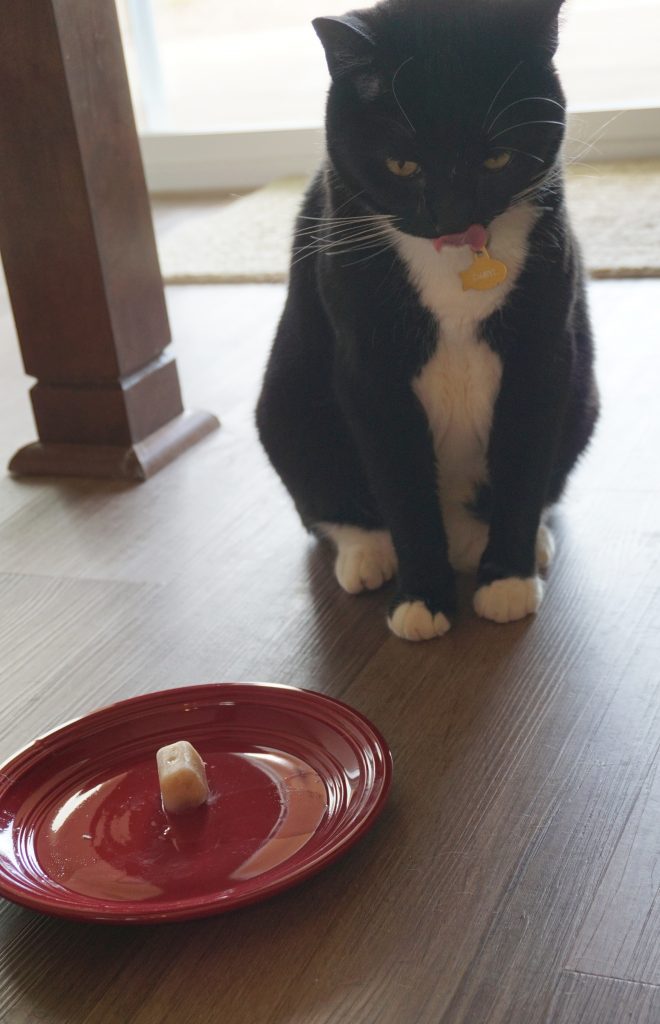 Everything I shared is pet friendly, but please consult with your veterinarian before adding anything new into their diet.
If you try making your own pup or catsicles, take a picture, and tag me on Instagram! I would love to hear how you and your fur child enjoyed them. I also just want to see cute pet photos. Can you blame me? 😛
I hope you have a wonderful and safe Fourth of July weekend!
All my love,