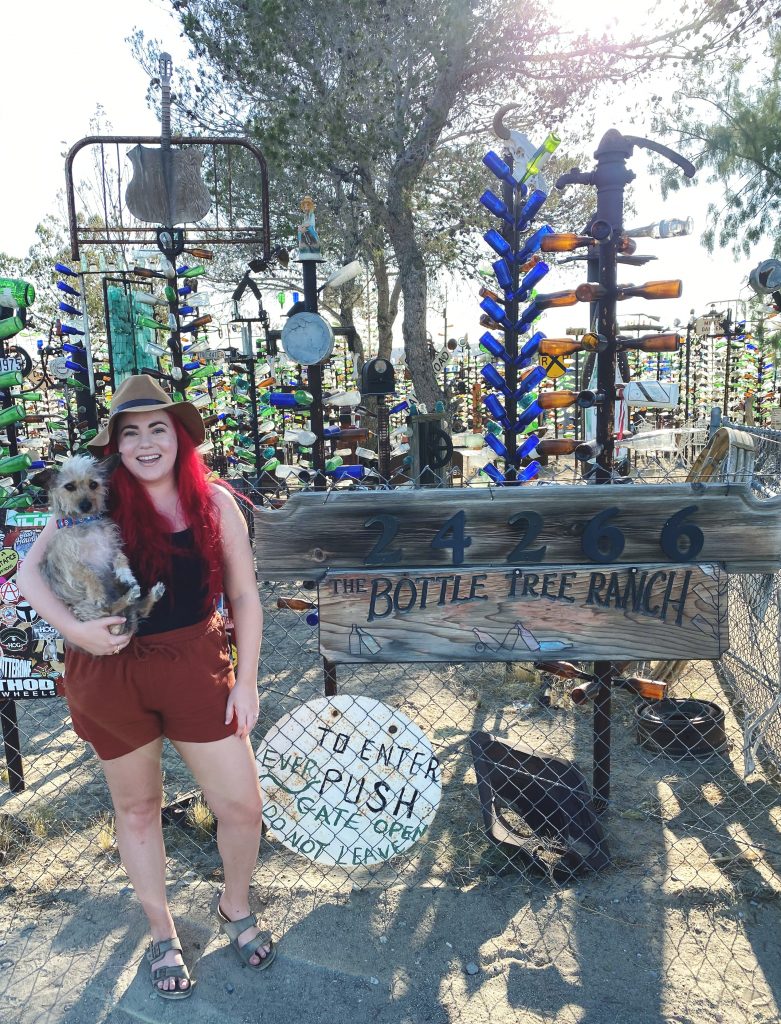 On our most recent drive to Nevada for a family event, we visited Elmer's Bottle Tree Ranch. It has been on my travel list for quite some time so I was excited to say the least.
Elmer's Bottle Tree Ranch originated from Elmer and his father going on camping trips in the desert. During their adventures, they found several antiques (some from the 1800's) and his father began collecting glass bottles. Many years later, his dad was in the process of tossing all of the unique bottles, and Elmer rescued them. The Ranch started as a side project, and became a full time operation after retirement.
California Through My Lens has a fantastic, two minute video of Elmer sharing his story. I highly recommend watching it to learn more about the artist. Click here!
Sadly, Elmer Long passed away June 22, 2019, but his memory lives on in his family and his art.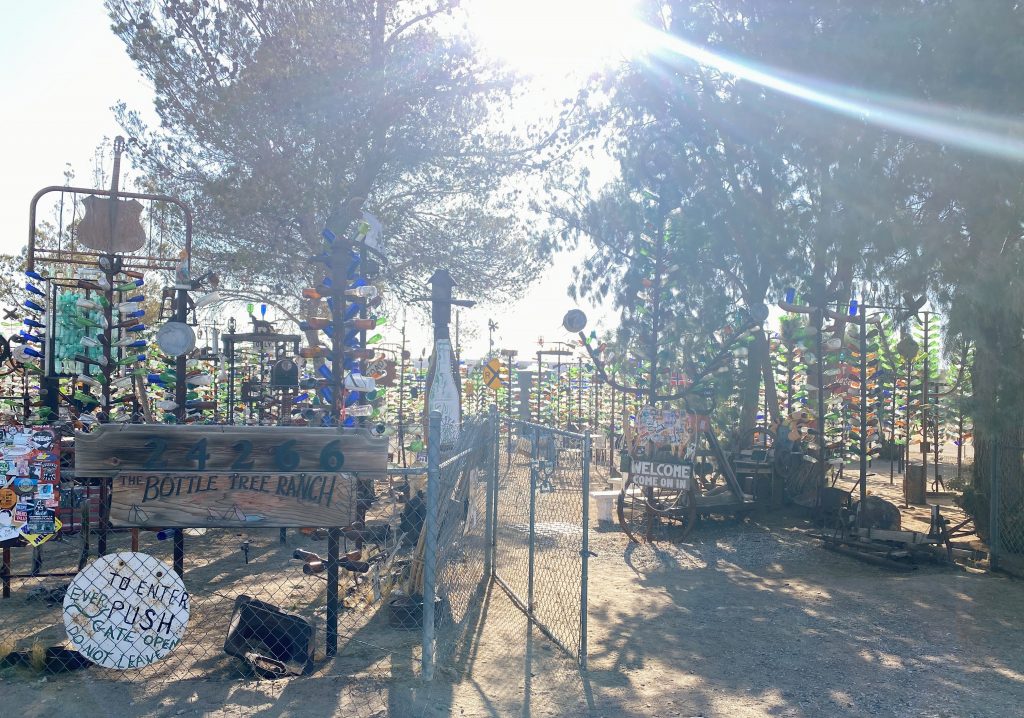 It is located right off of the legendary Route 66, and parking is free.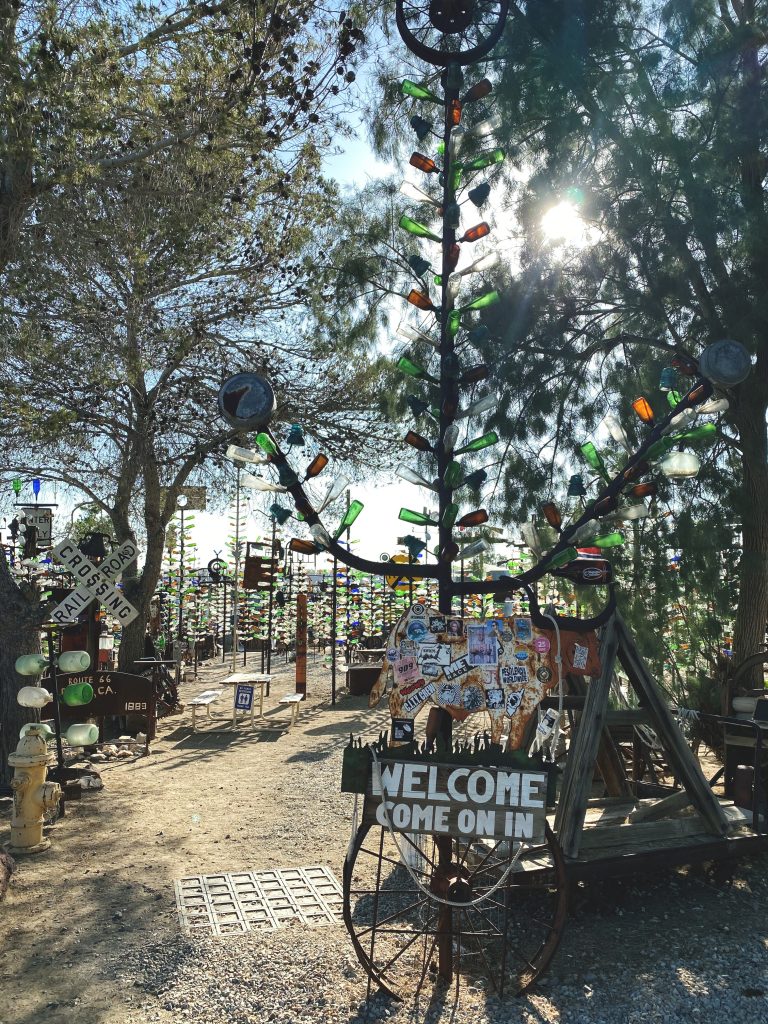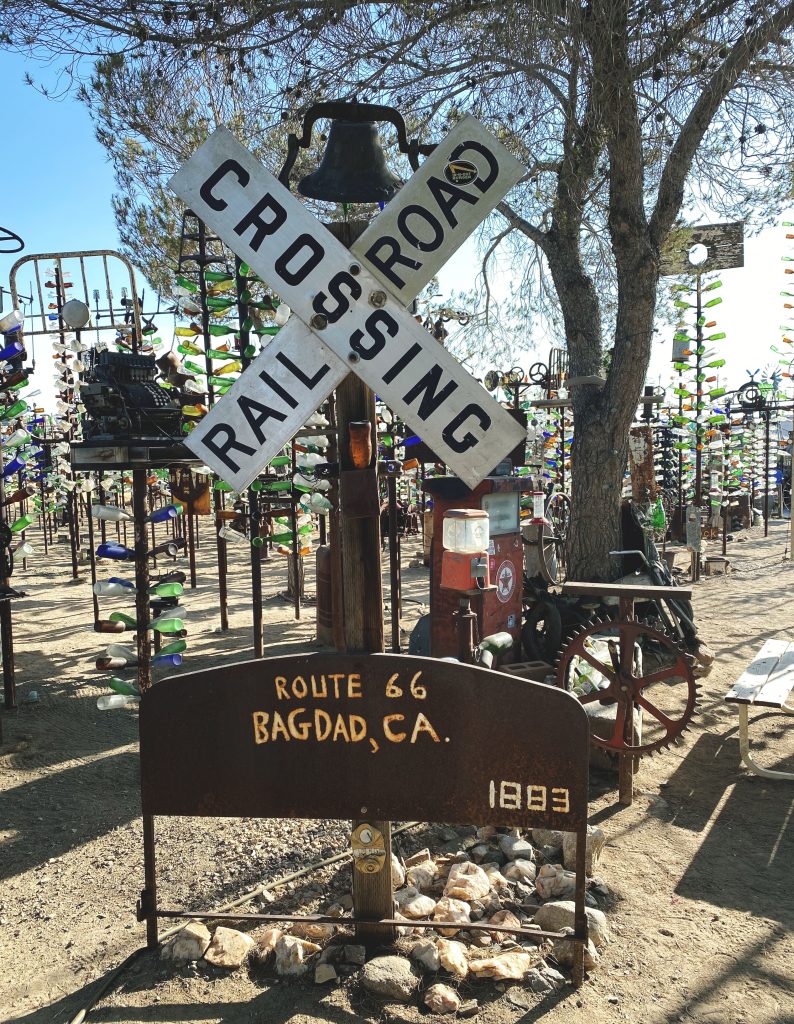 Please keep in mind that there are NO public restrooms so go before you arrive!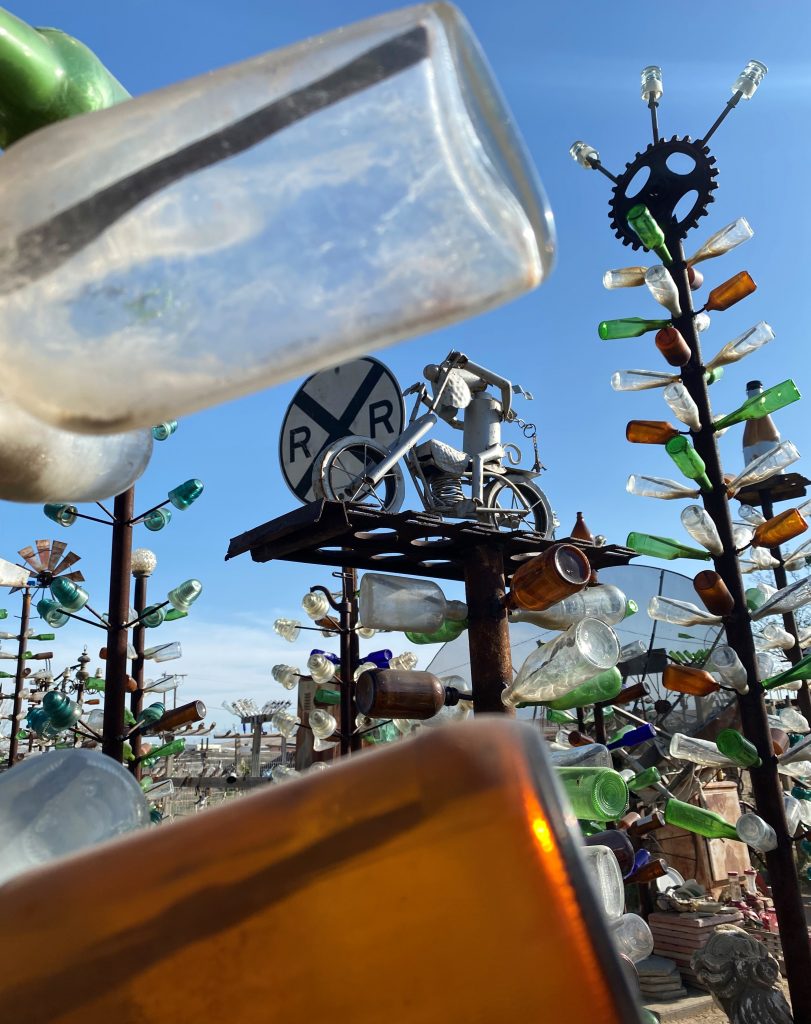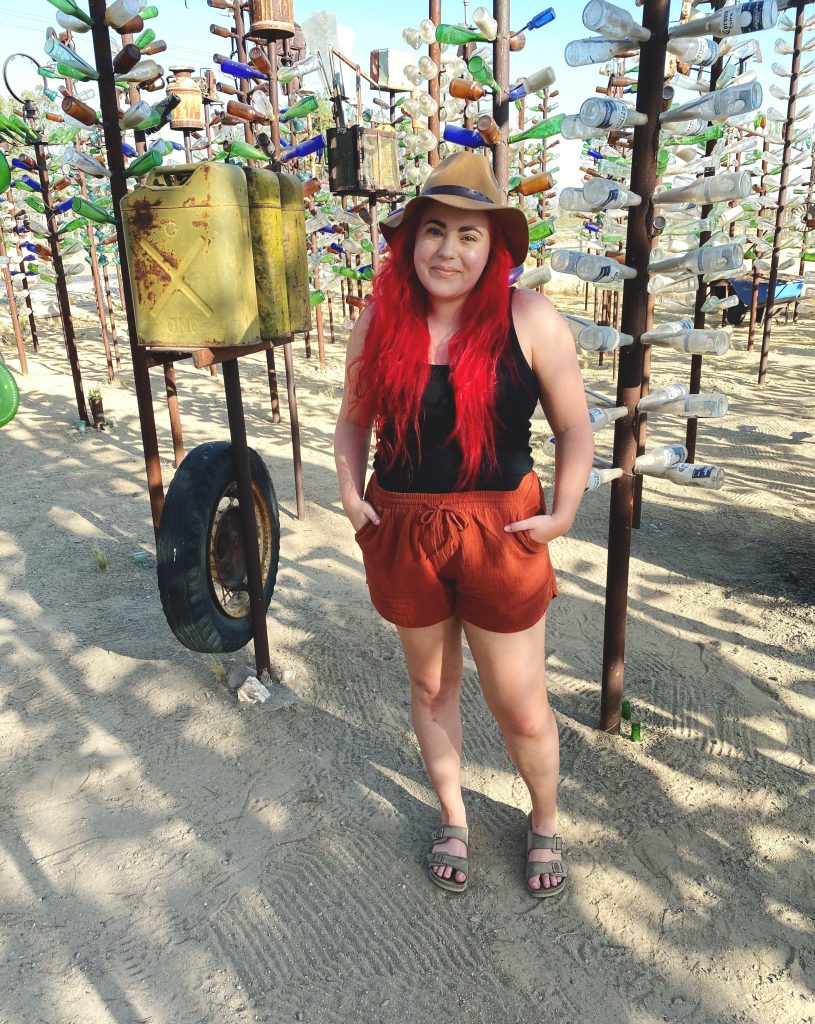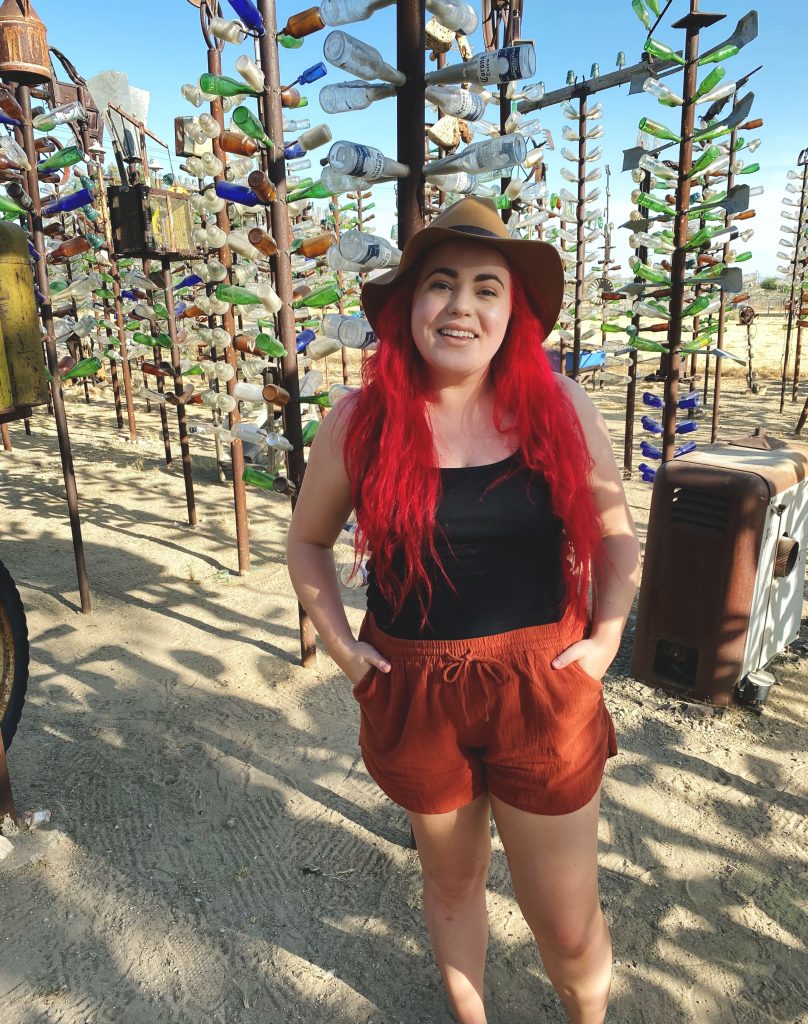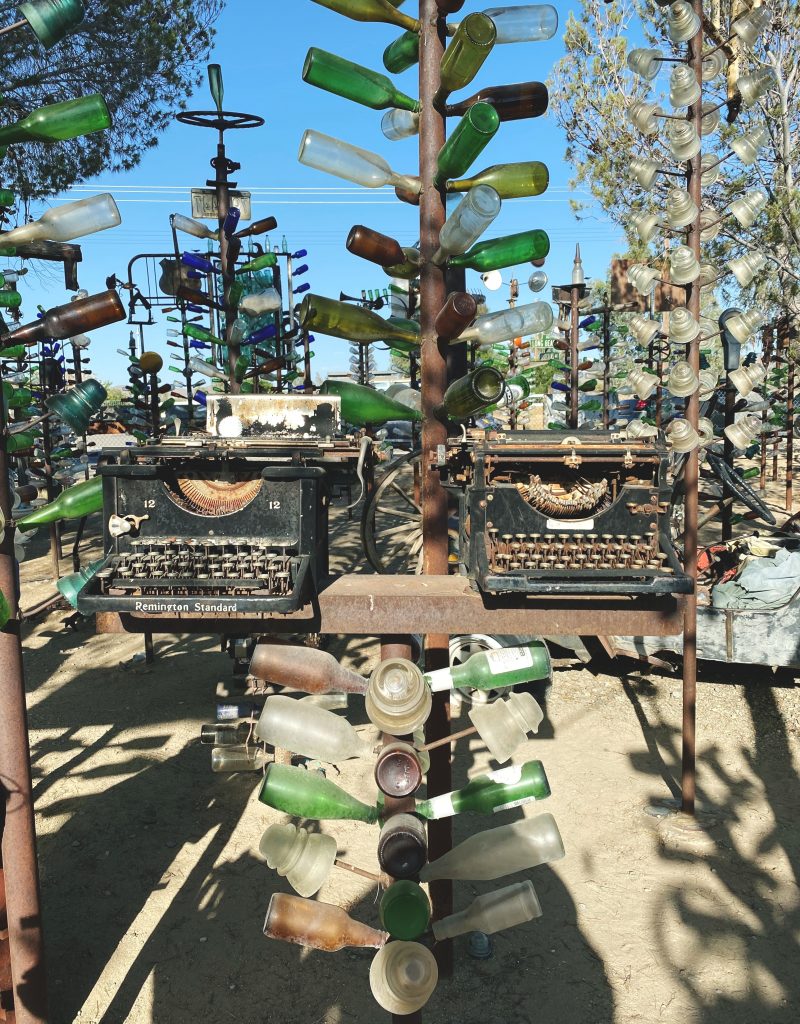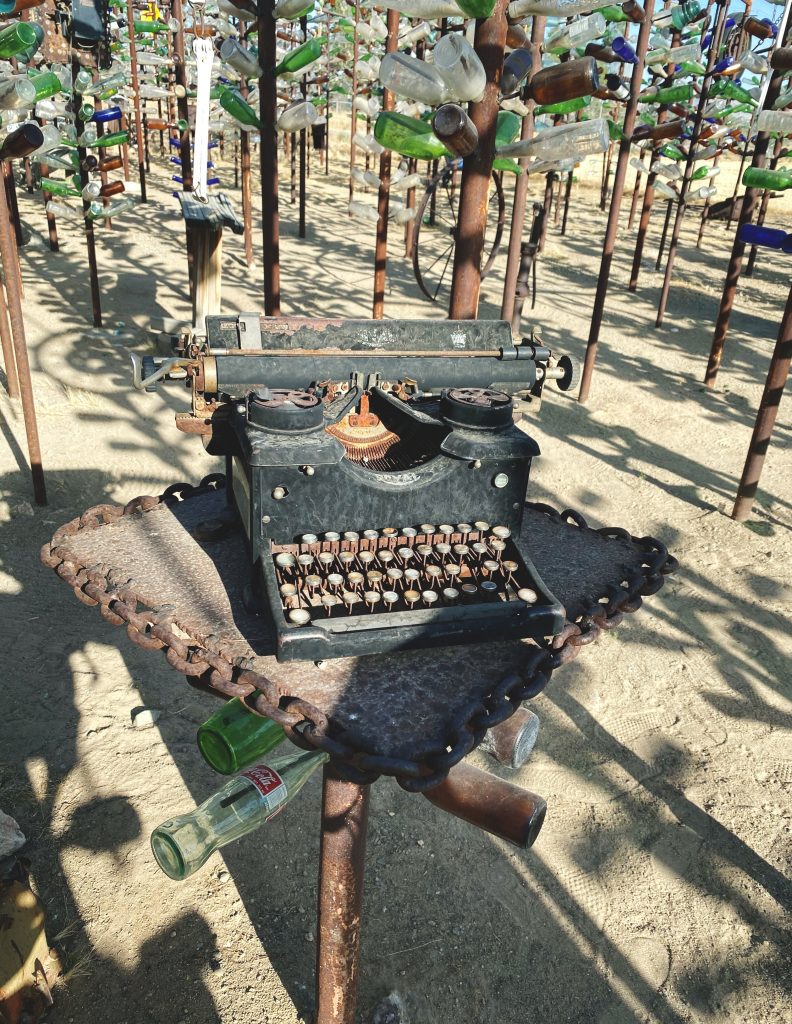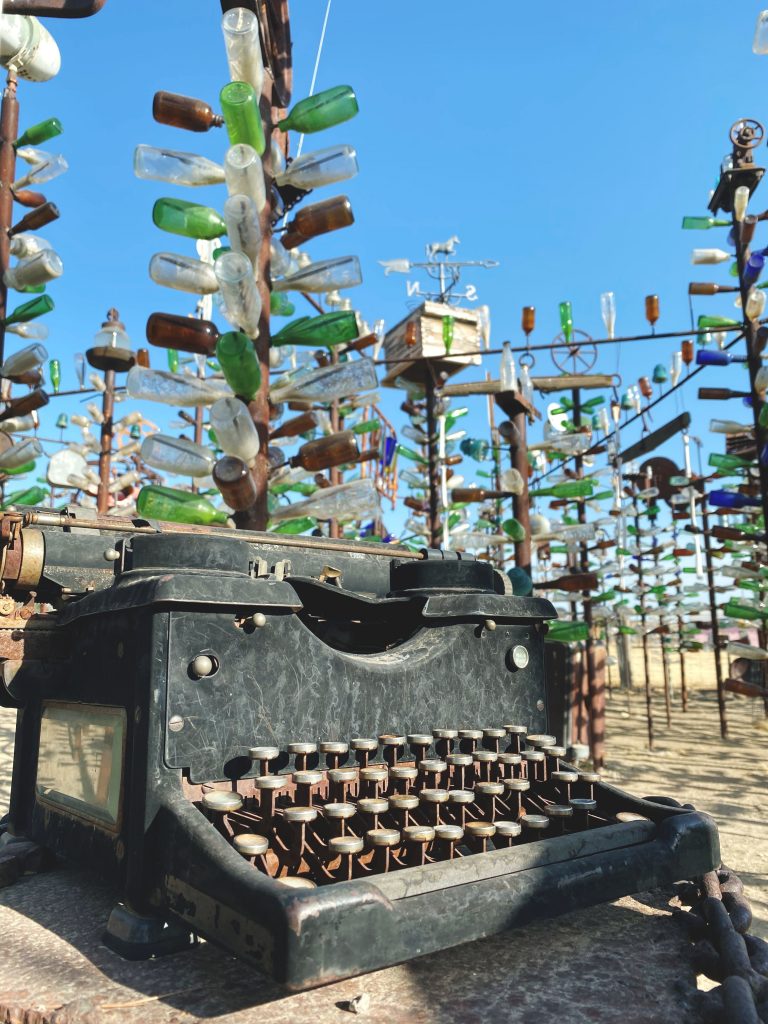 The Bottle Tree Ranch is bursting with detail, and if you rush through, you will miss the magic. Take your time. You might be surprised at what you find.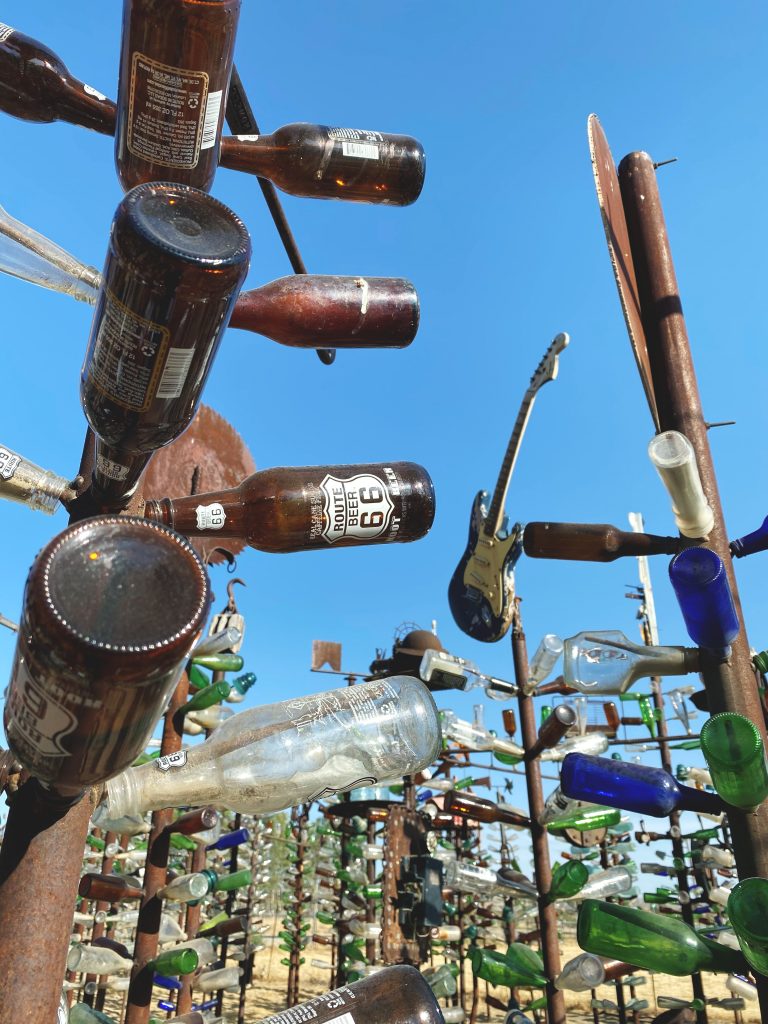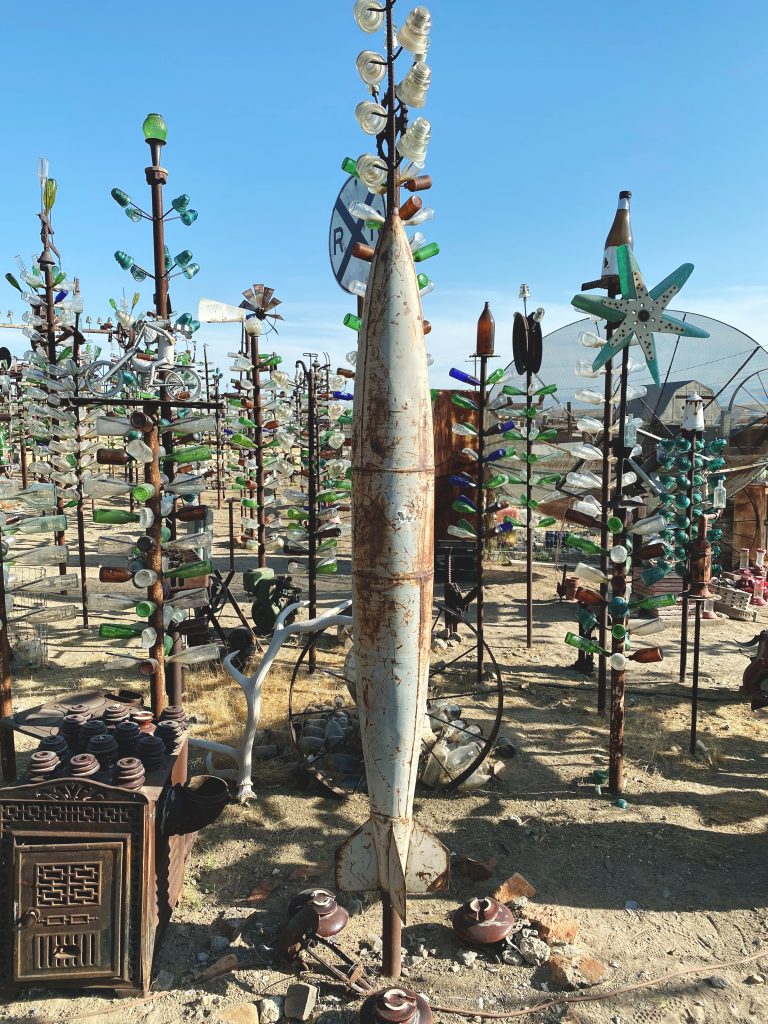 The old missile turned into a tree was my personal favorite.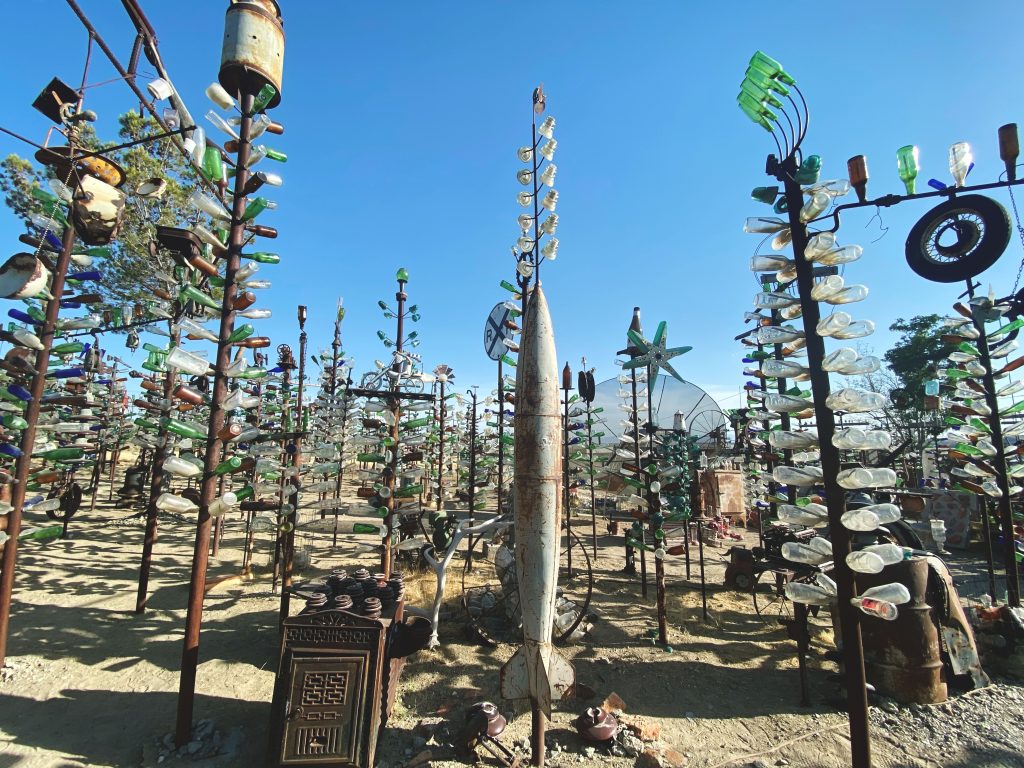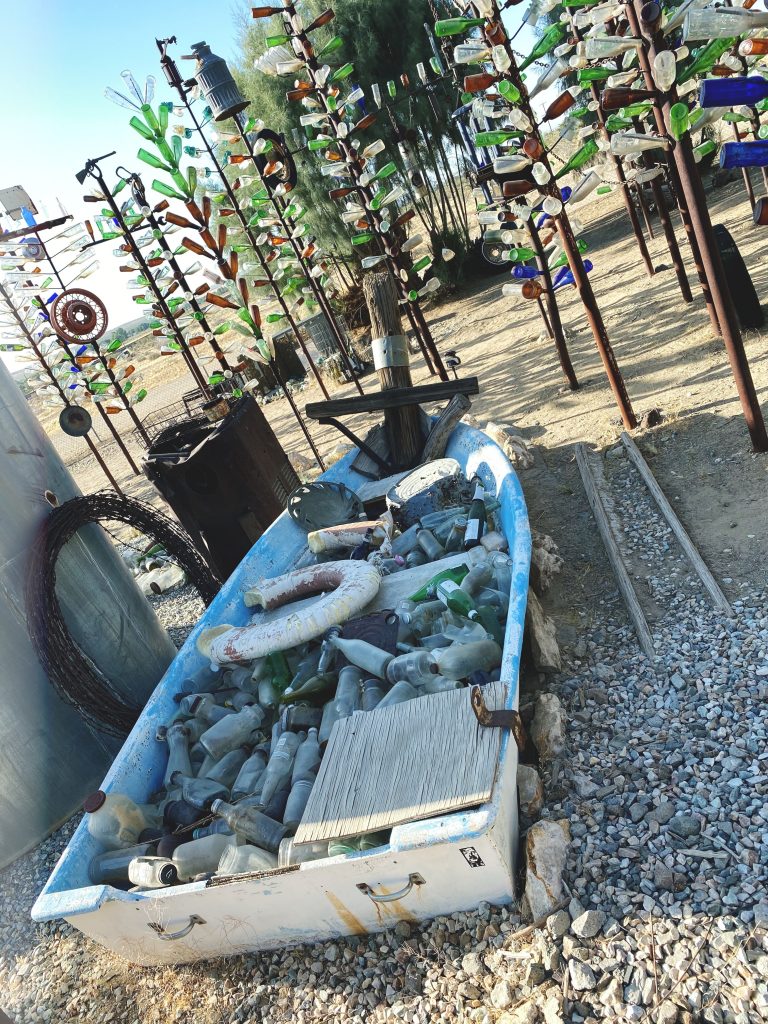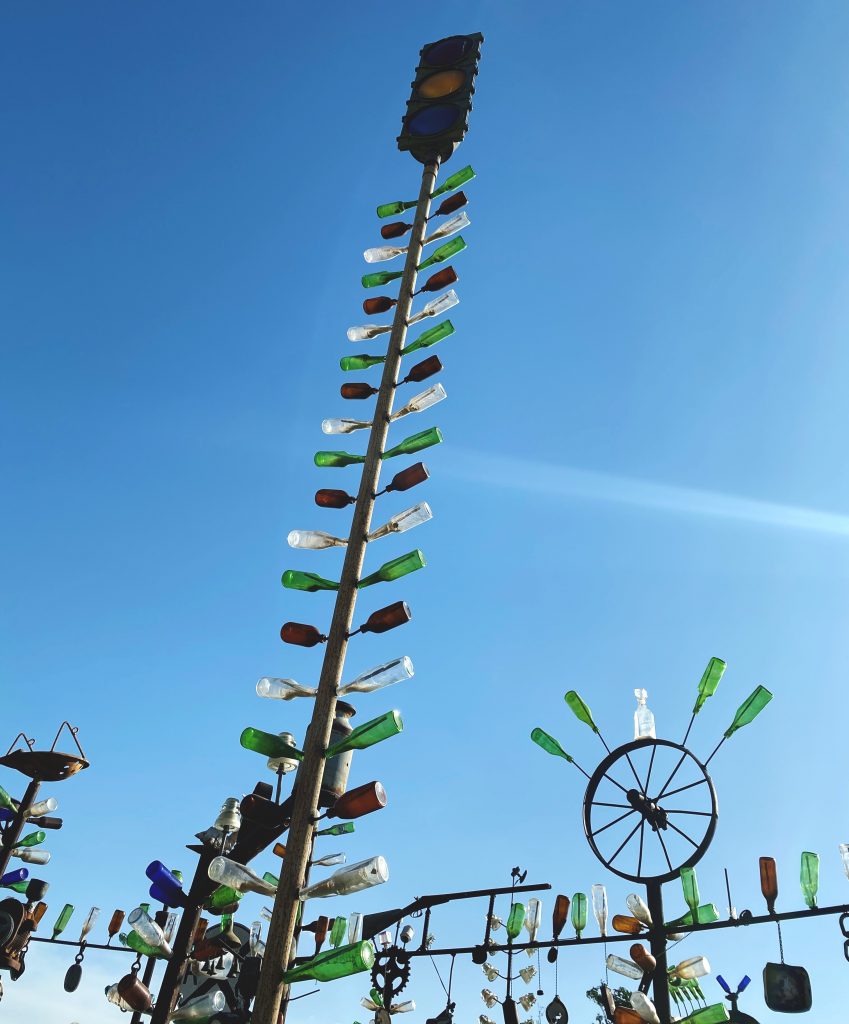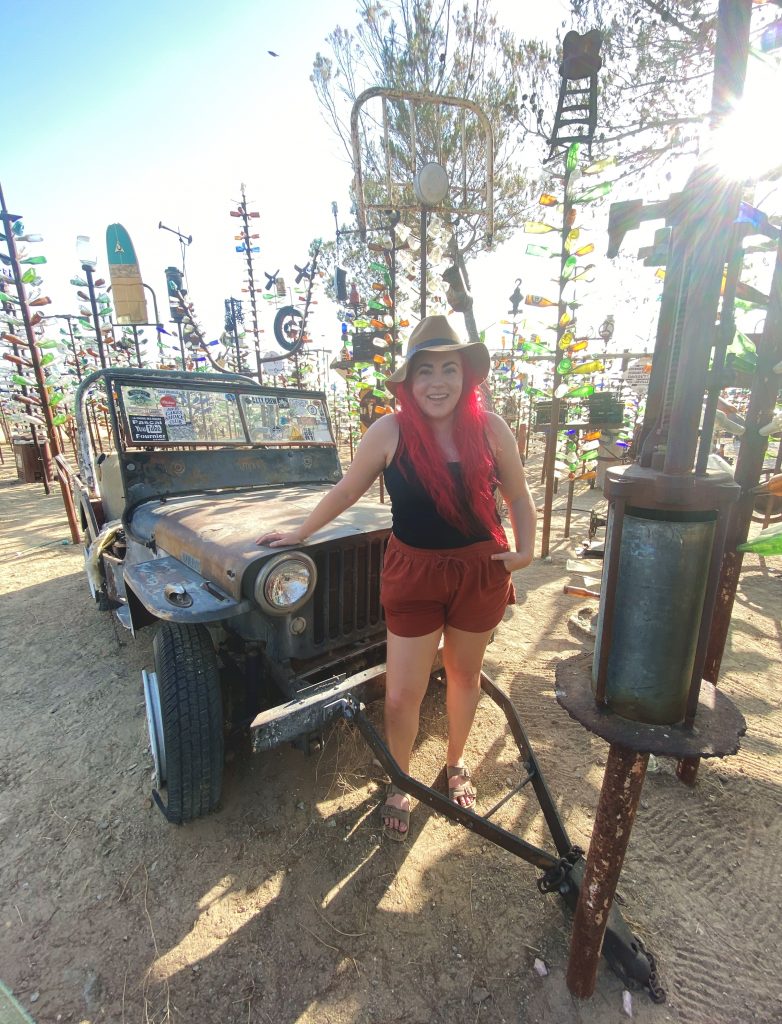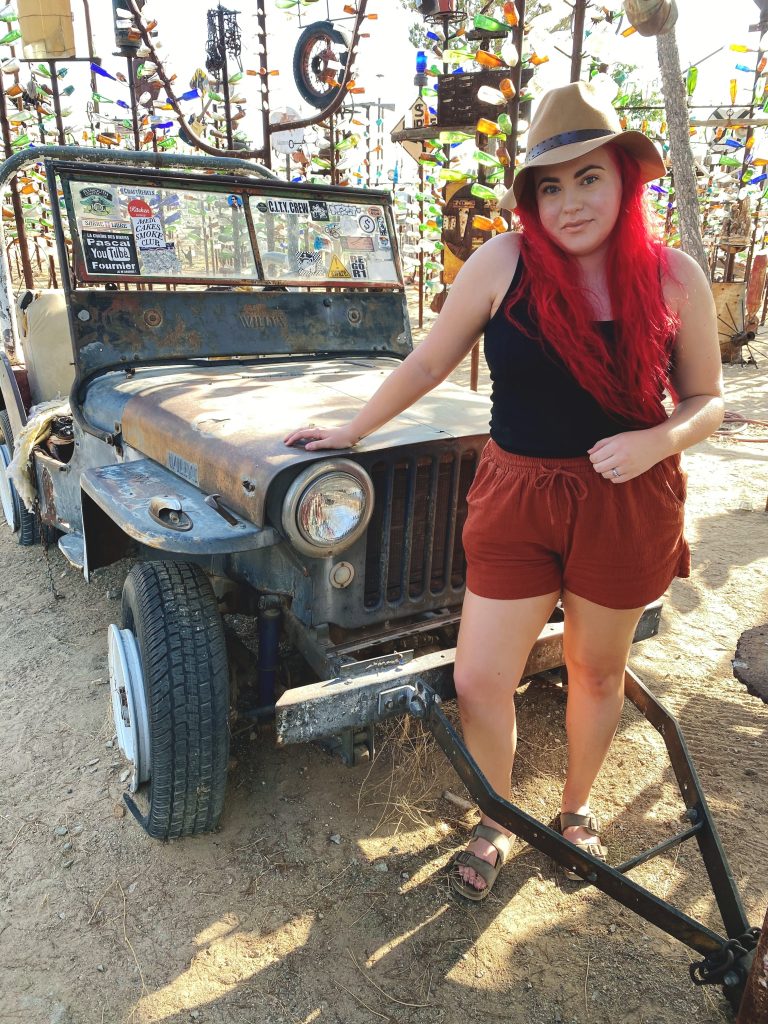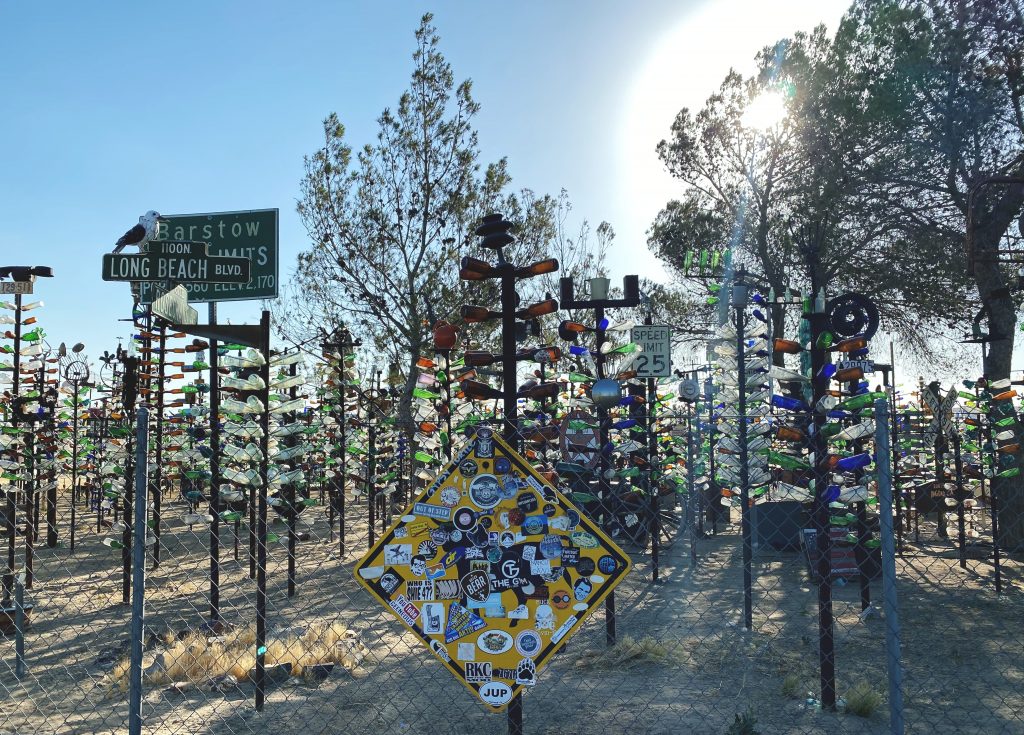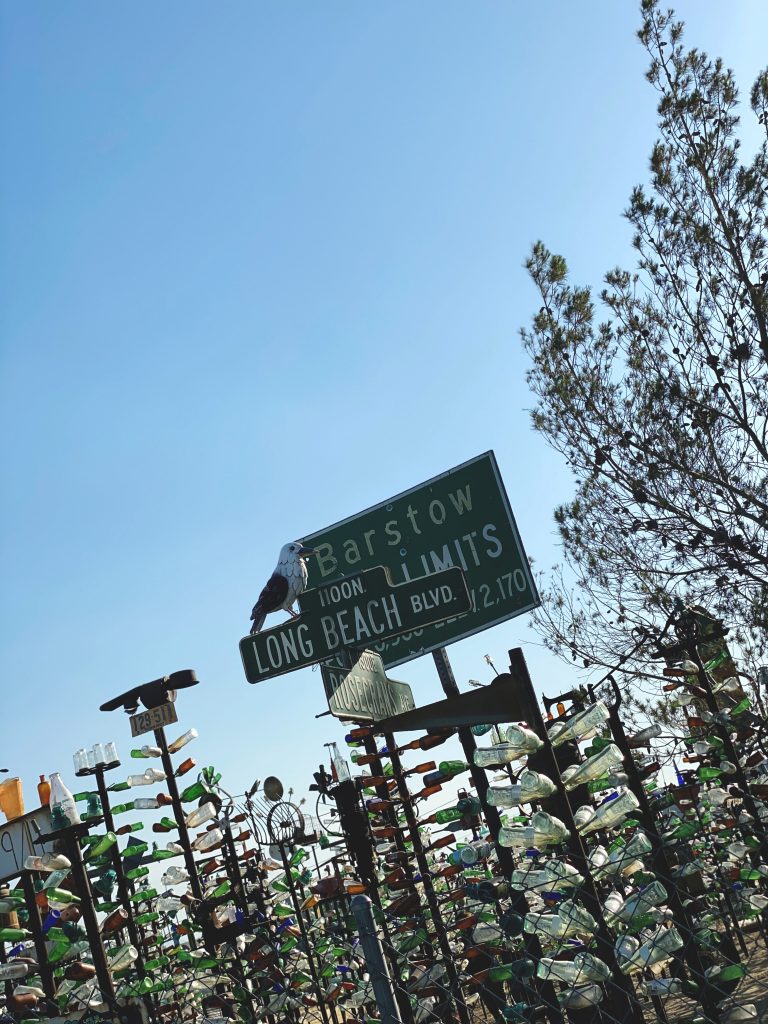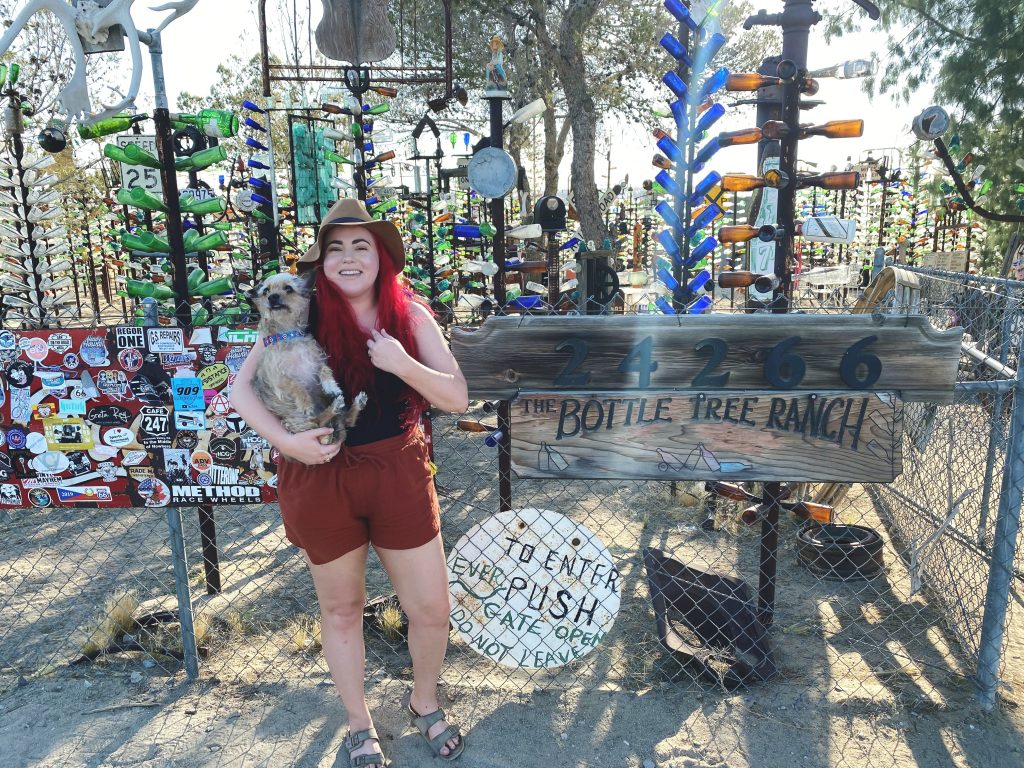 Elmer's Bottle Tree Ranch is a must-see if you are in the area! It's a beautiful representation of a father and son's love and bond.
Even though we didn't meet Elmer in person, you could feel his heart in his work.
We were the only ones there so it was easy to social distance, but we had our masks ready. The Ranch is also very open and airy, and we never felt uncomfortable. Use your judgement, and be prepared!
Hours: Sunrise to Sunset.
Parking: Free!
Entrance Fee: None, but they do accept donations.
Pet Friendly: Yes.
All my love,