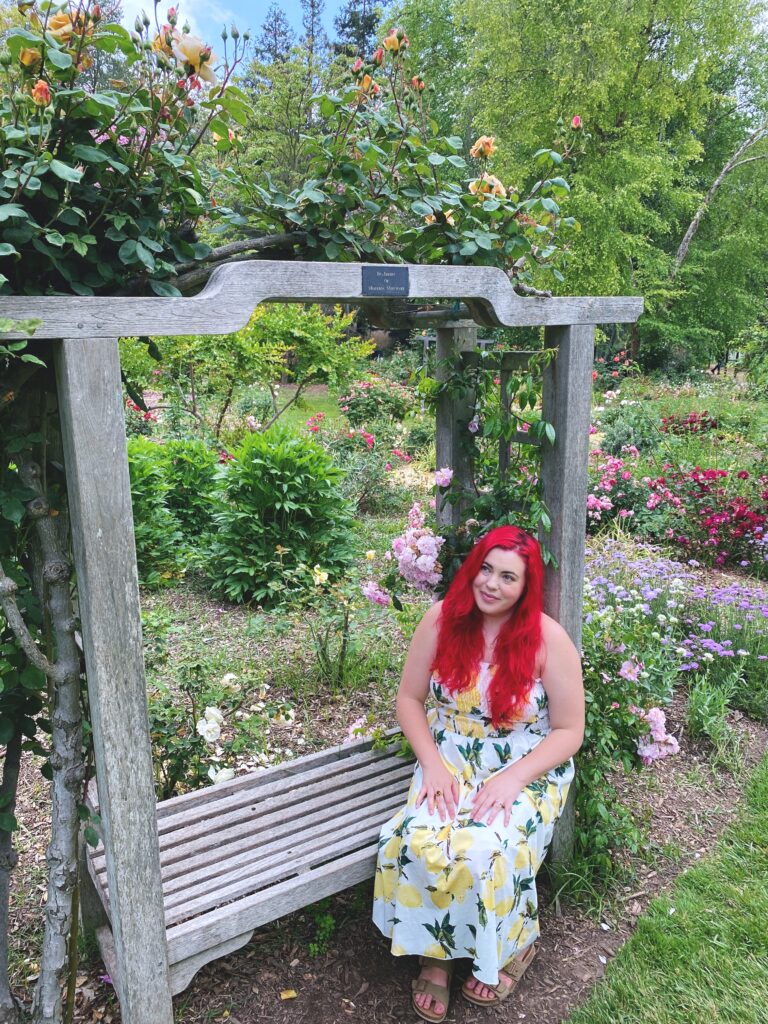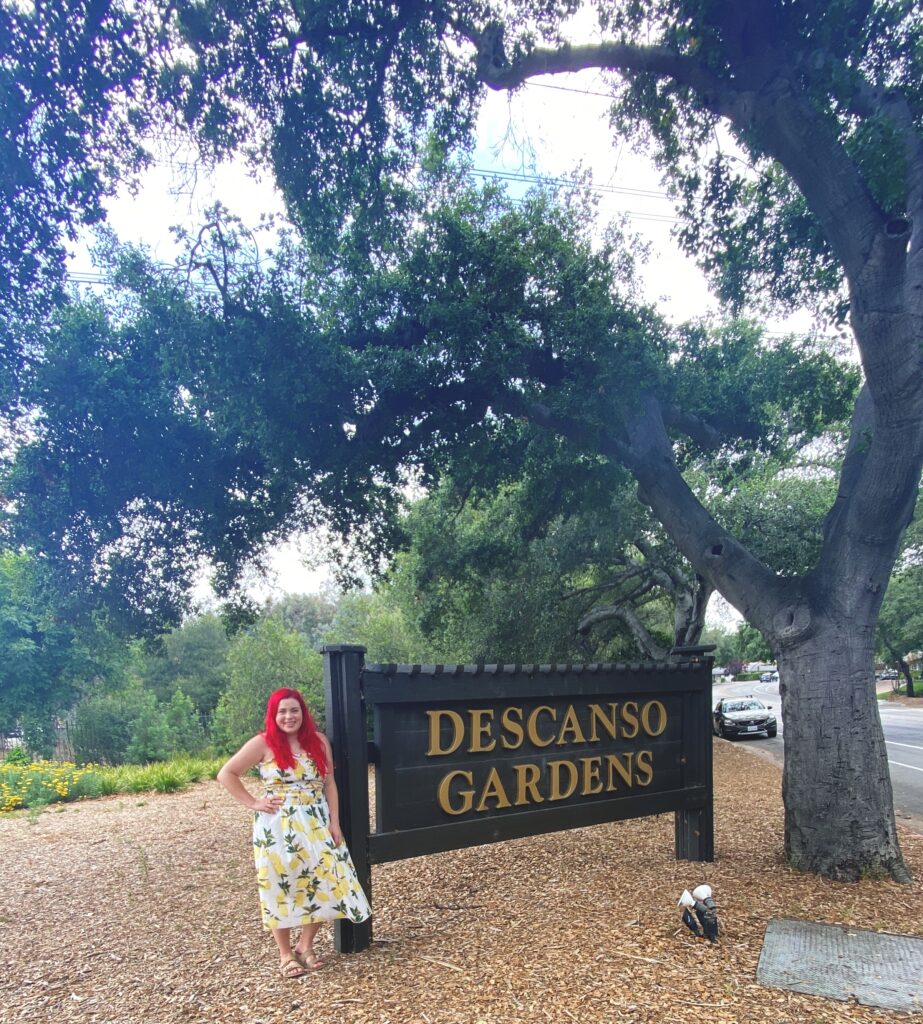 Welcome back, my friends! I hope your summer has been filled with adventure and sunscreen.
In today's episode of "Meghan Finds Affordable Things To Do in an Overpriced State", I am taking you to Descanso Gardens located in La Cañada Flintridge.
When I went, the park required tickets purchased online and reservations made prior to visiting. Be sure to read the latest news on their website (click here) to stay up to date with the current rules and regulations. They are constantly changing in order to adhere to California's demands.
As of now, they are a cashless environment, and tickets cost $15 for regular folk like myself. They offer discounts for seniors, students and children.
Descanso Gardens also frequently offers free tickets on Tuesdays. If you plan your visit in advance, you can most likely sneak in for no cost!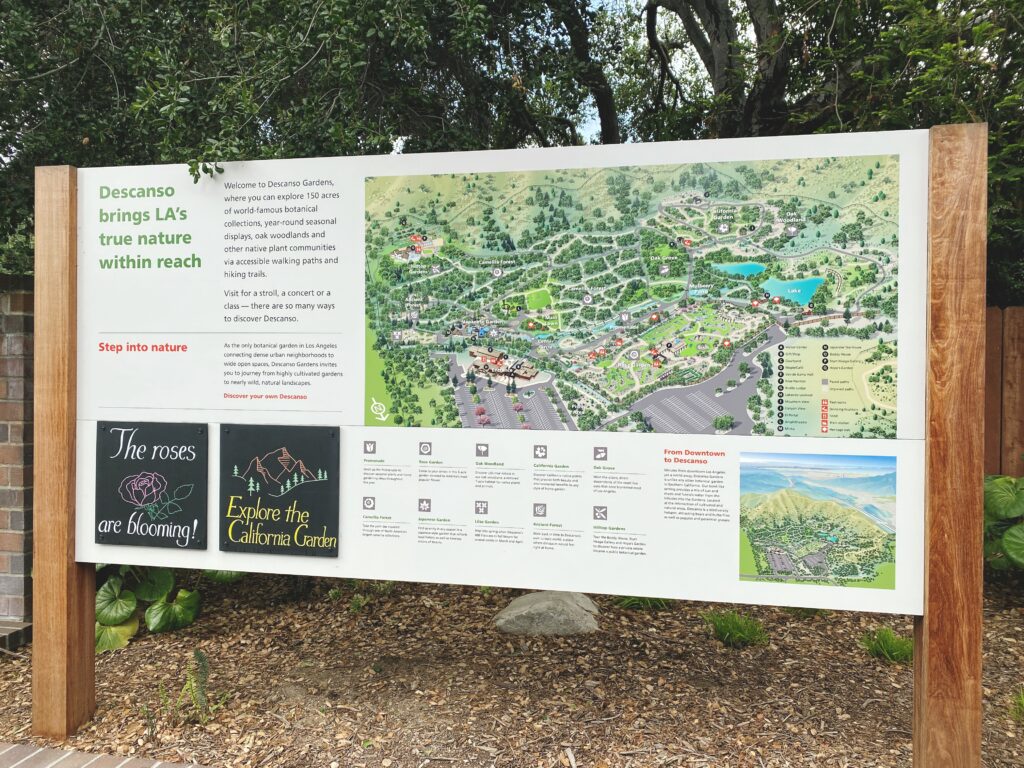 You can easily spend HOURS roaming the different paths in this wonderland.
Please keep in mind that they do not allow outside food (water is okay). Descanso Gardens offers a couple places to eat near the entrance or you can eat your packed lunch at the designated picnic areas directly outside of the park.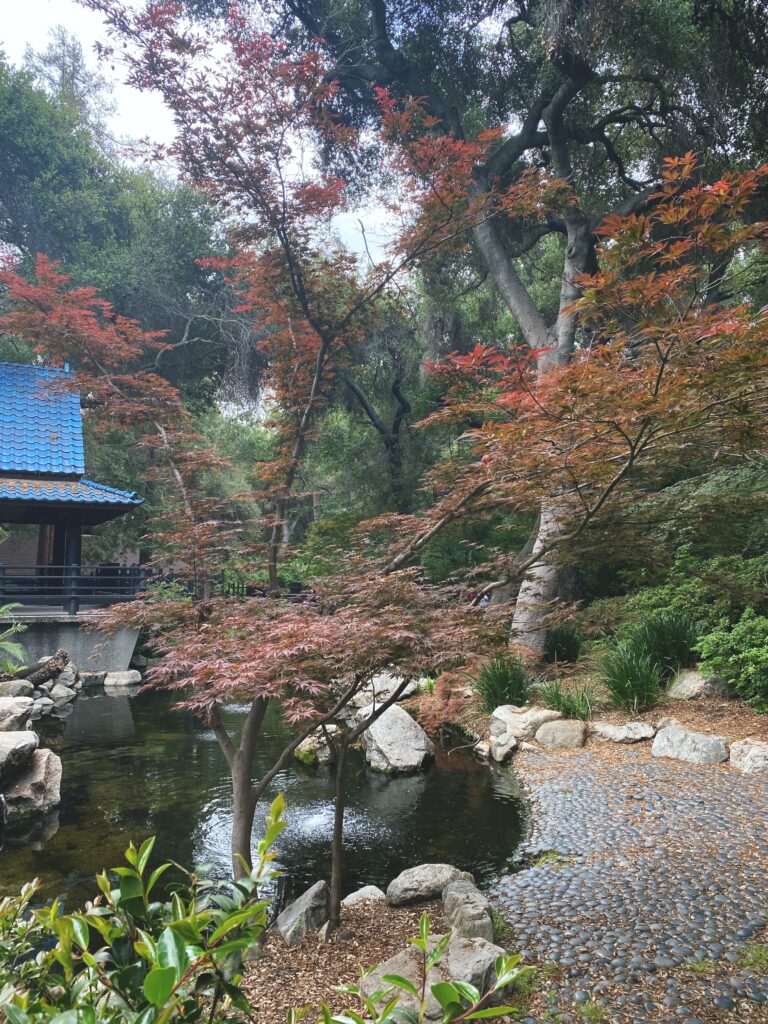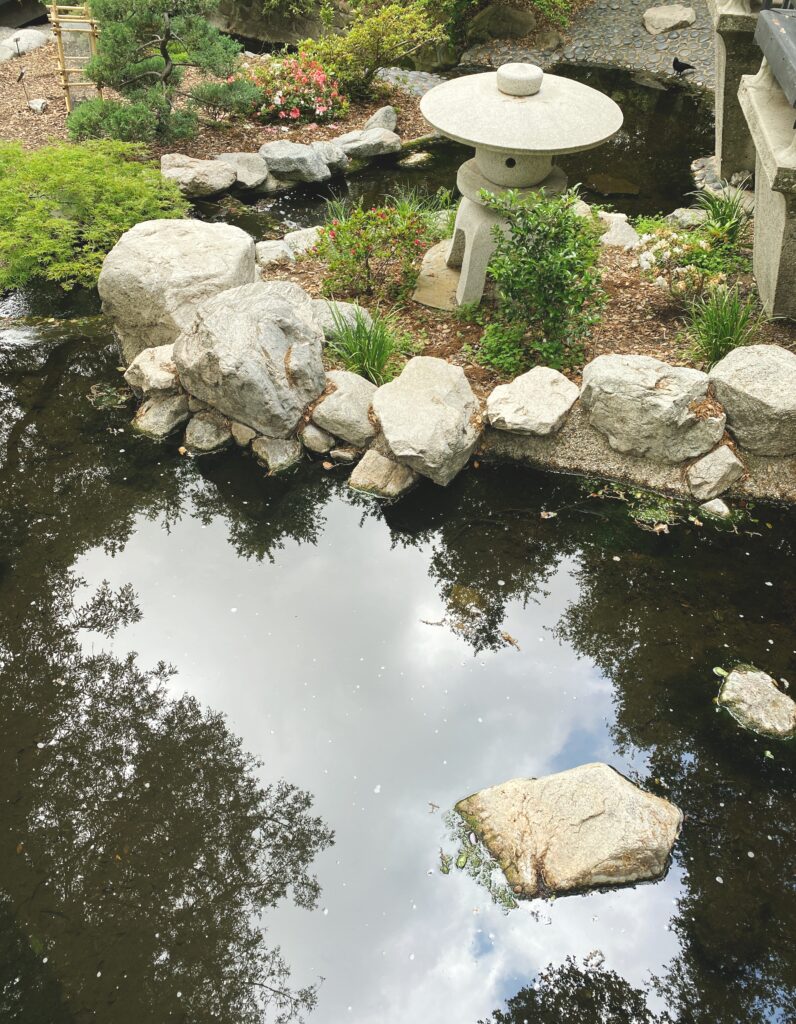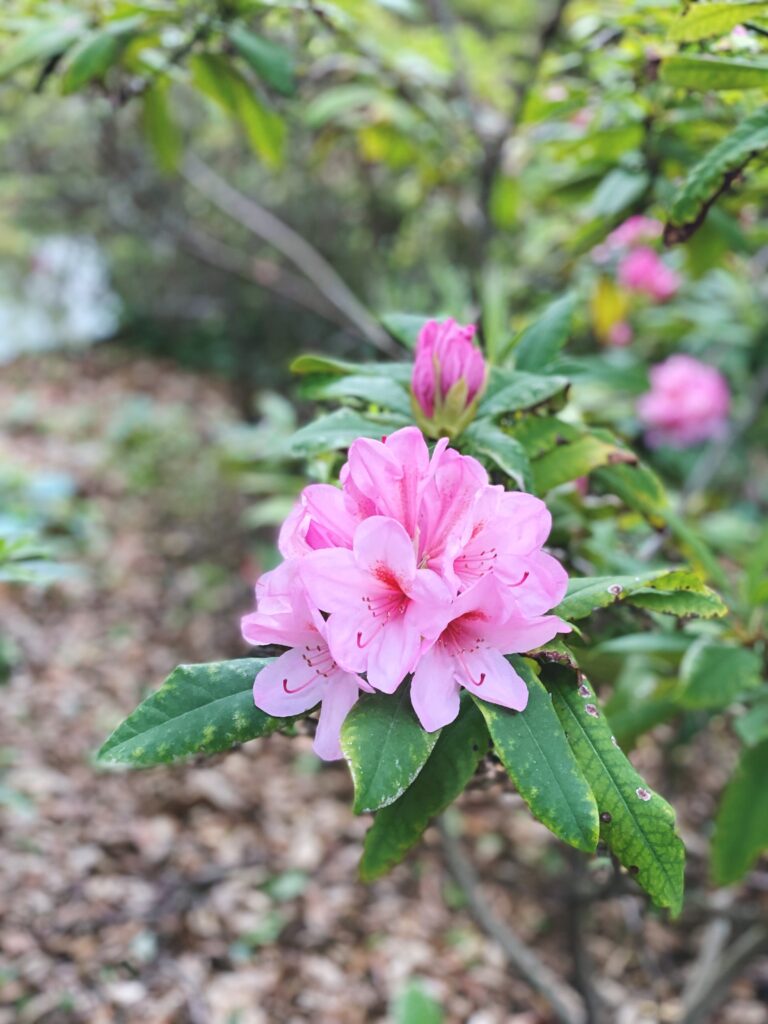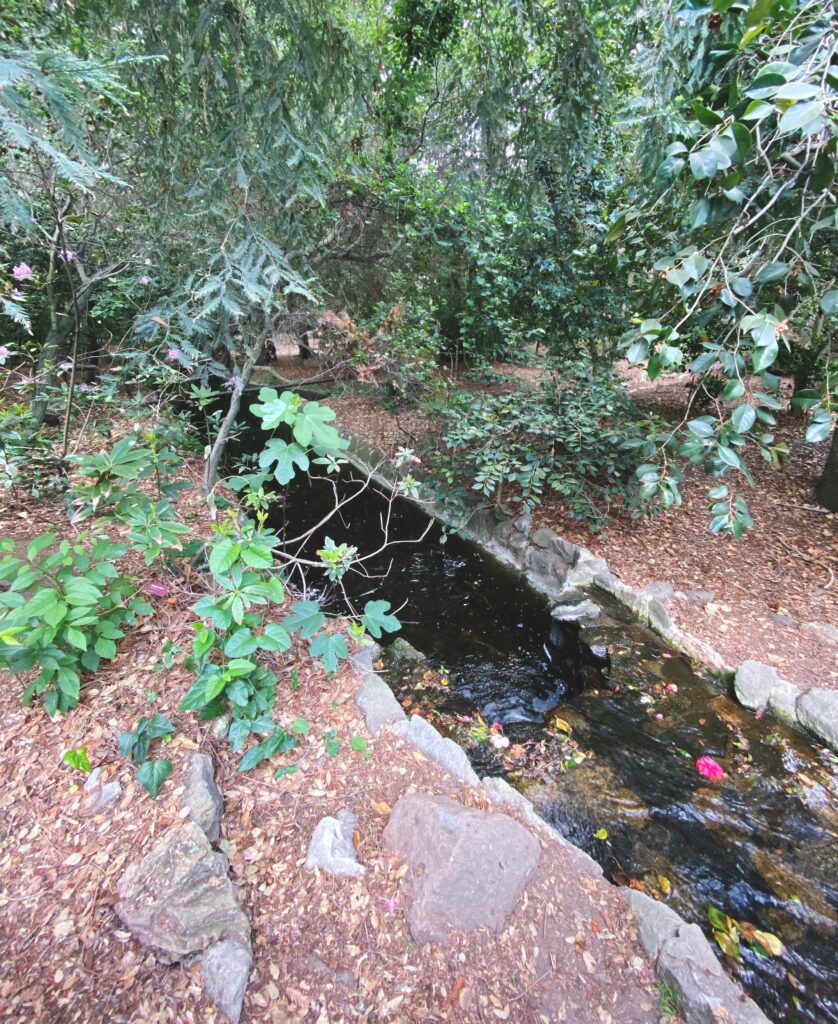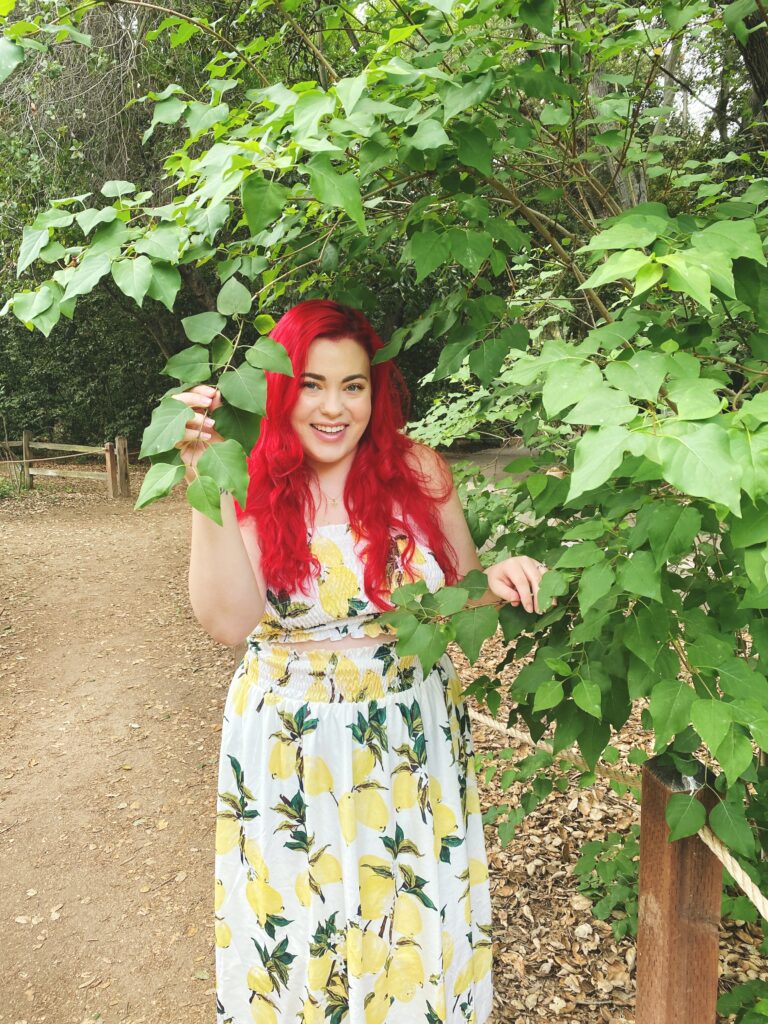 Descanso Gardens welcomes non-commercial artist and photographers with open arms. Feel free to bring your camera or paint your favorite scenery.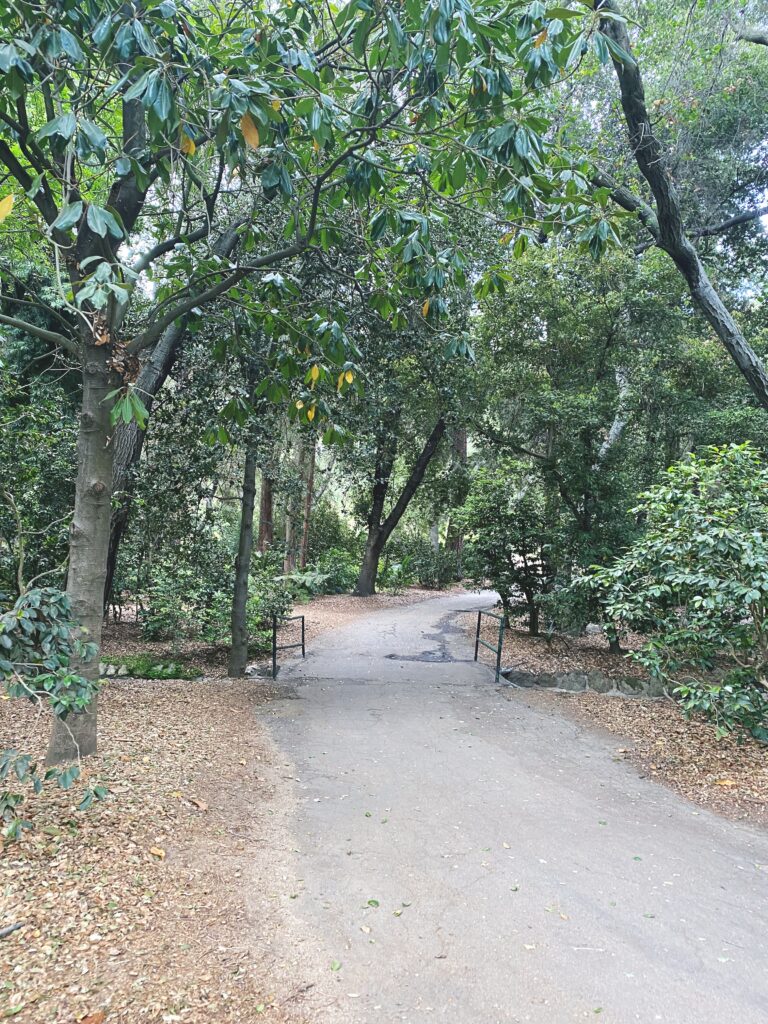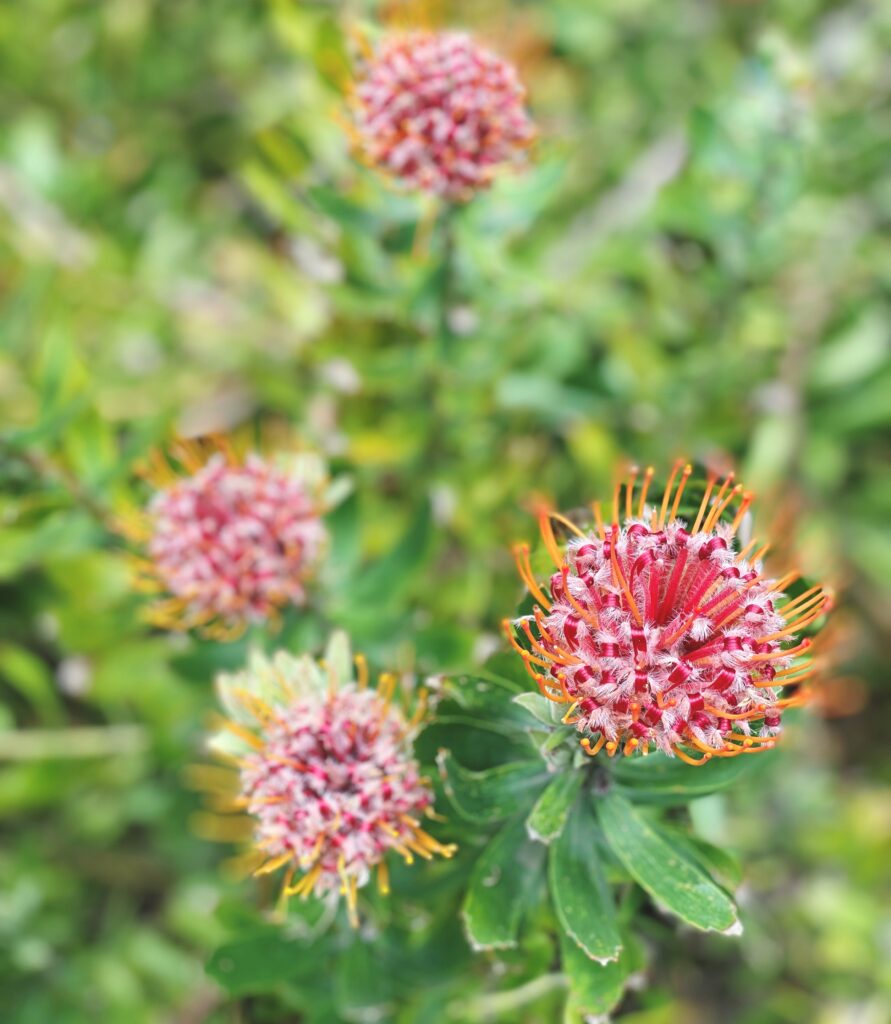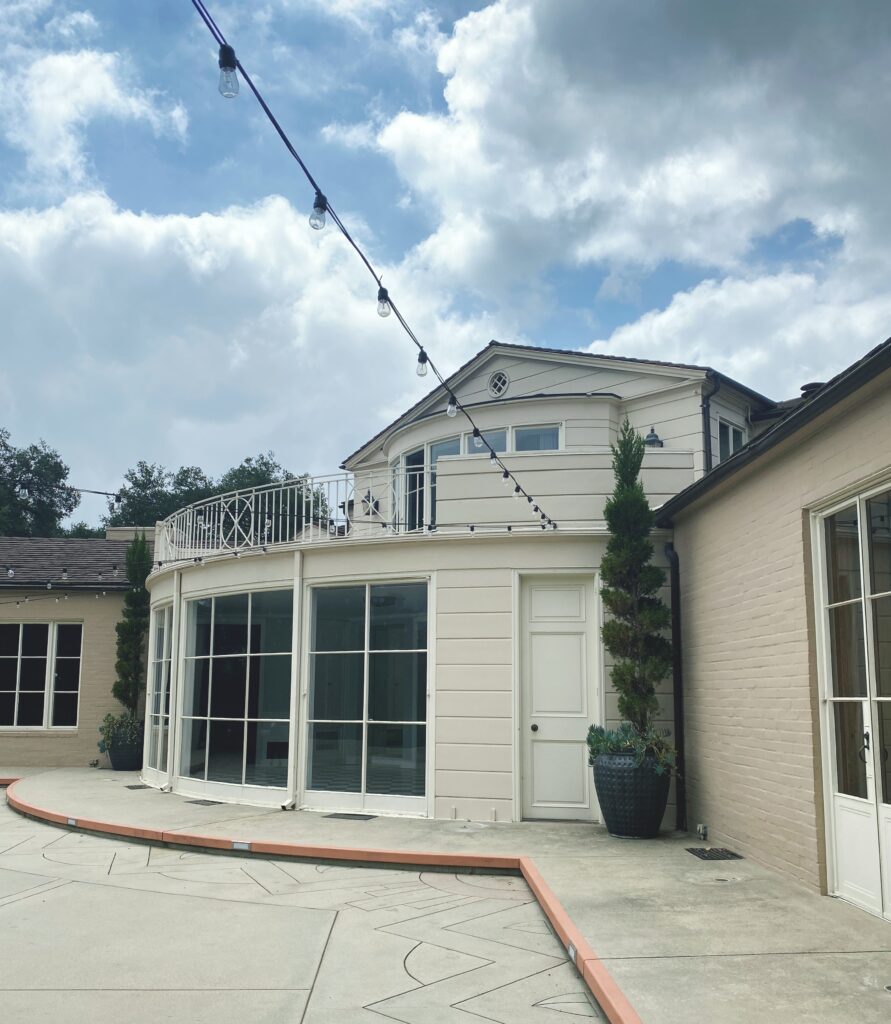 The Boddy House! The 22-room mansion is a famous spot for weddings, conferences and filming. Unfortunately, it is temporarily closed, but you can still enjoy the architecture from the outside.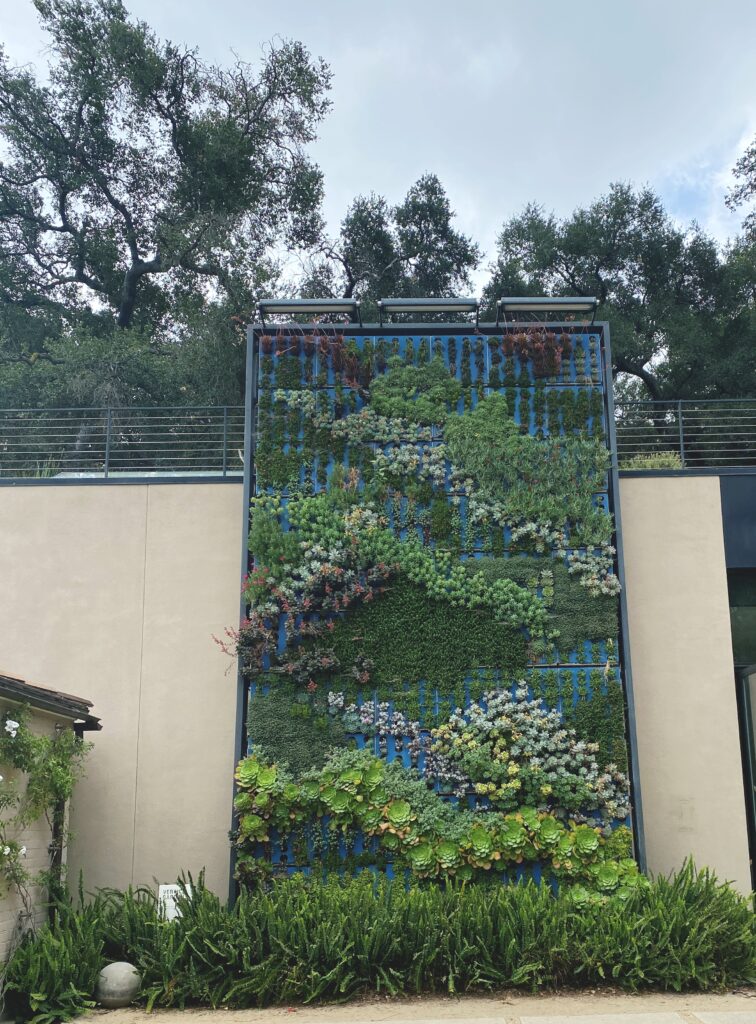 The vertical gardens were probably my favorite spot!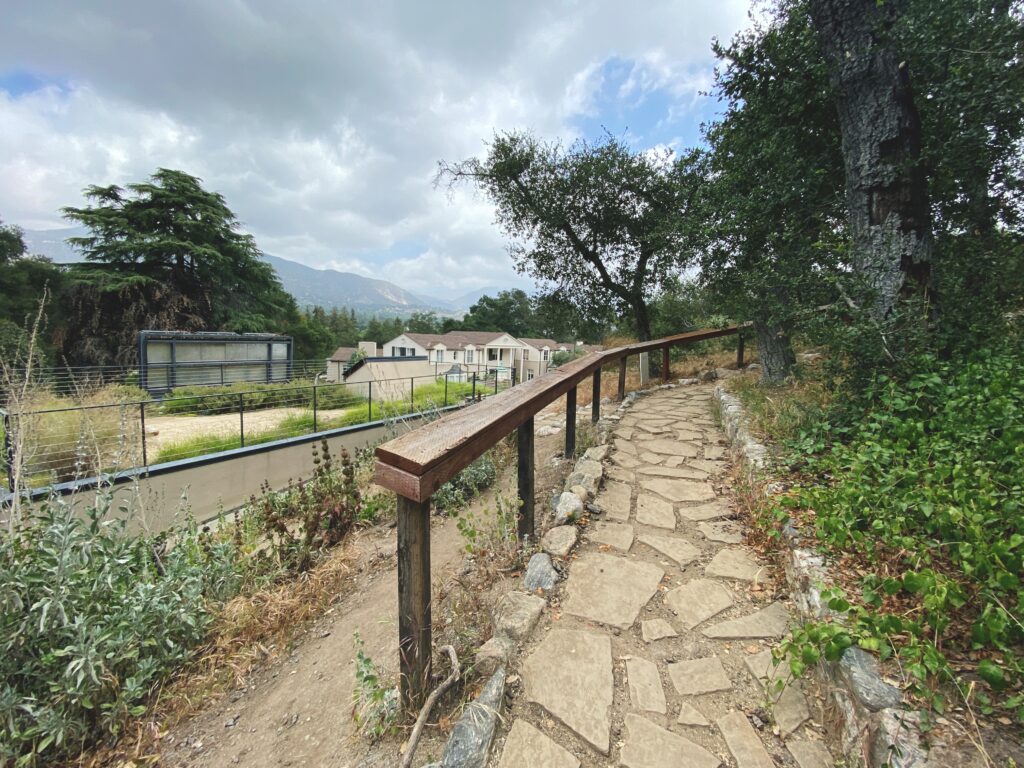 If you head behind the vertical gardens, you will find a short staircase up to a path. The path will take you to Hope's Garden and one of the best views on the grounds.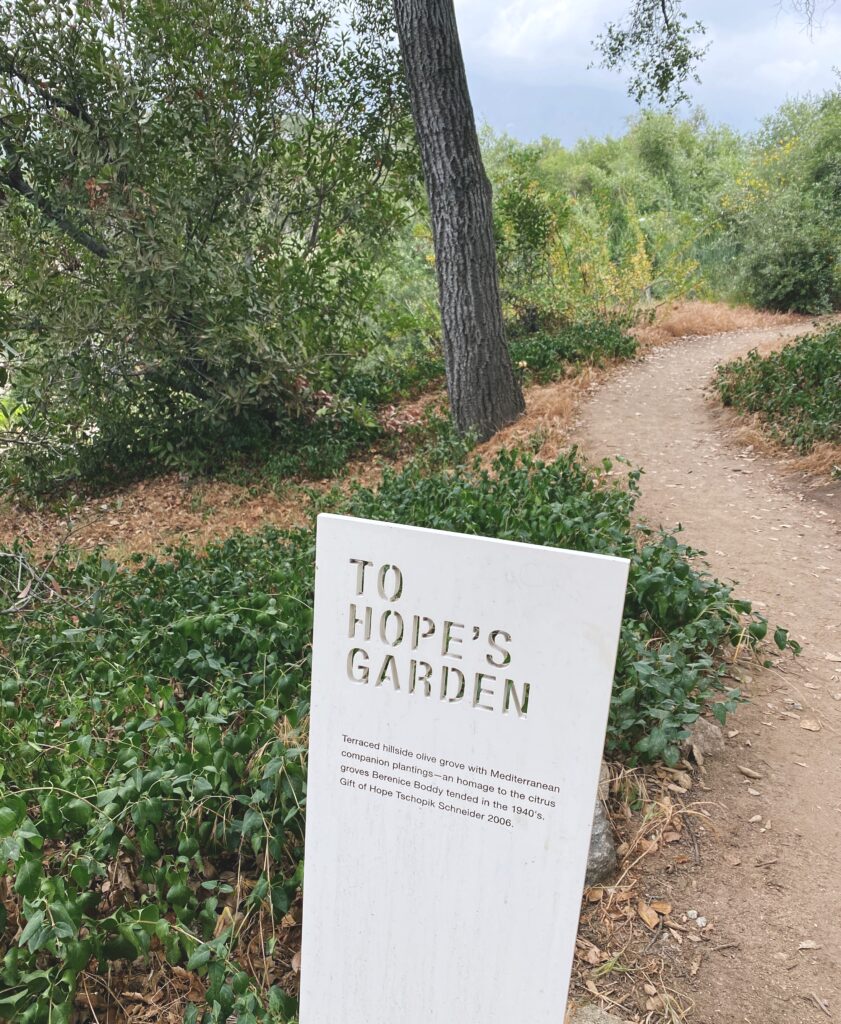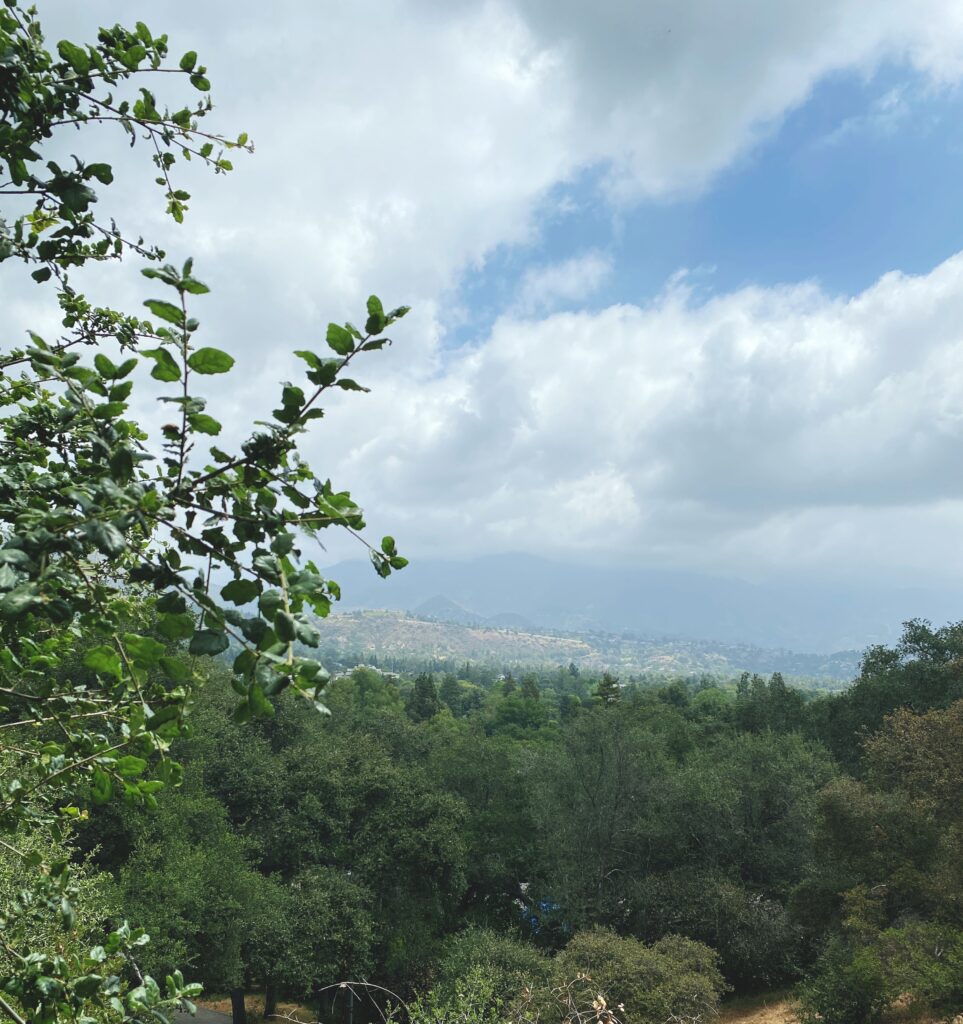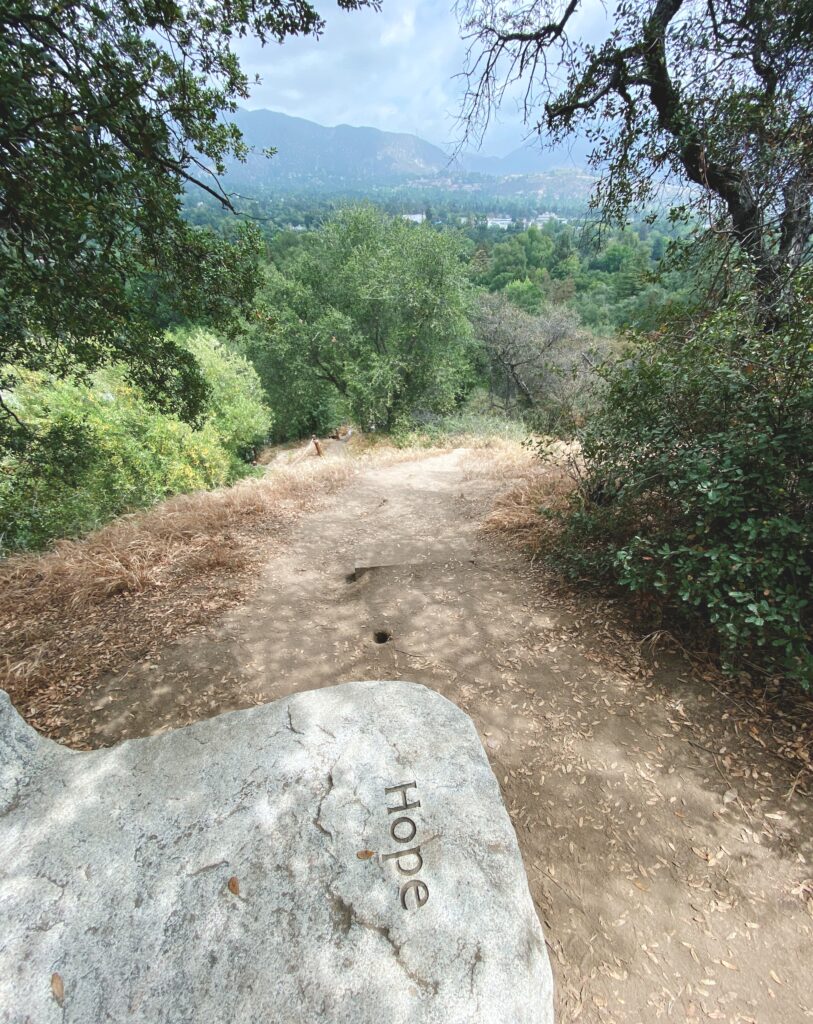 Relax on the rock bench and enjoy the ambience!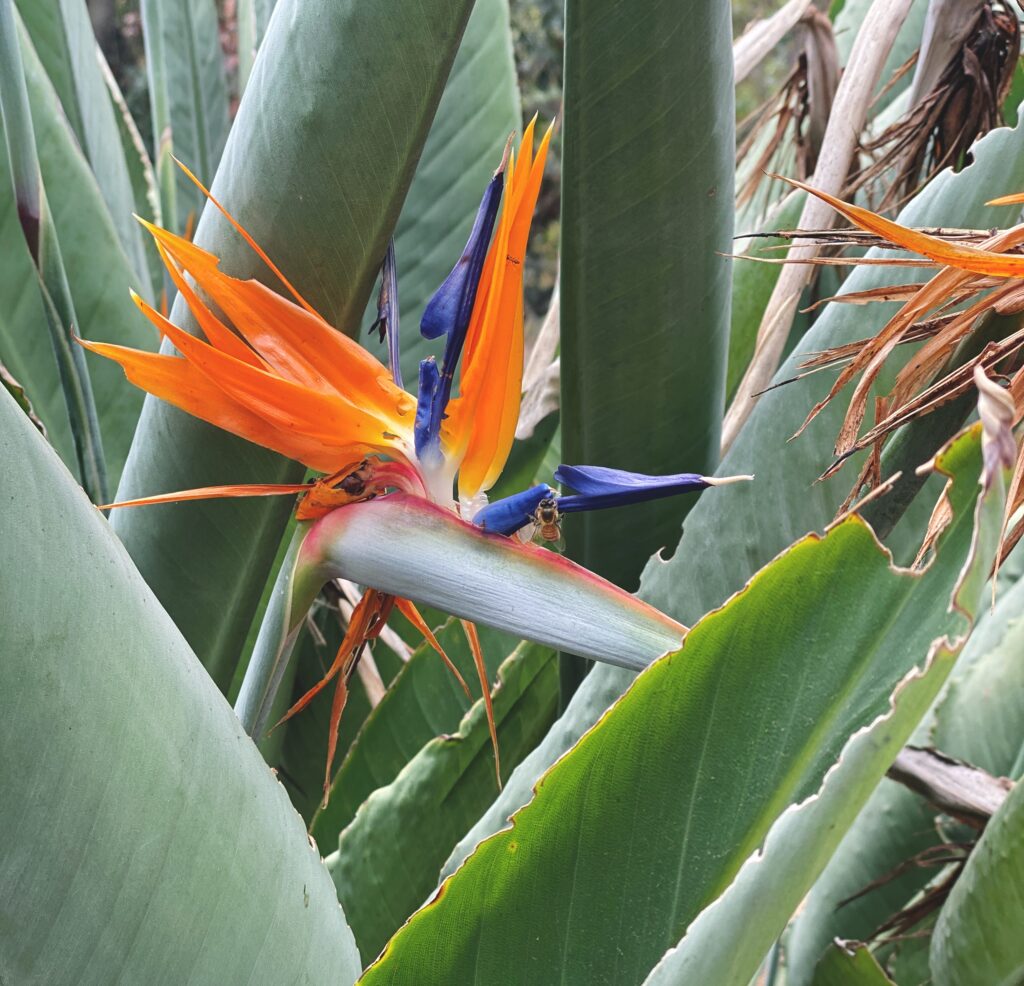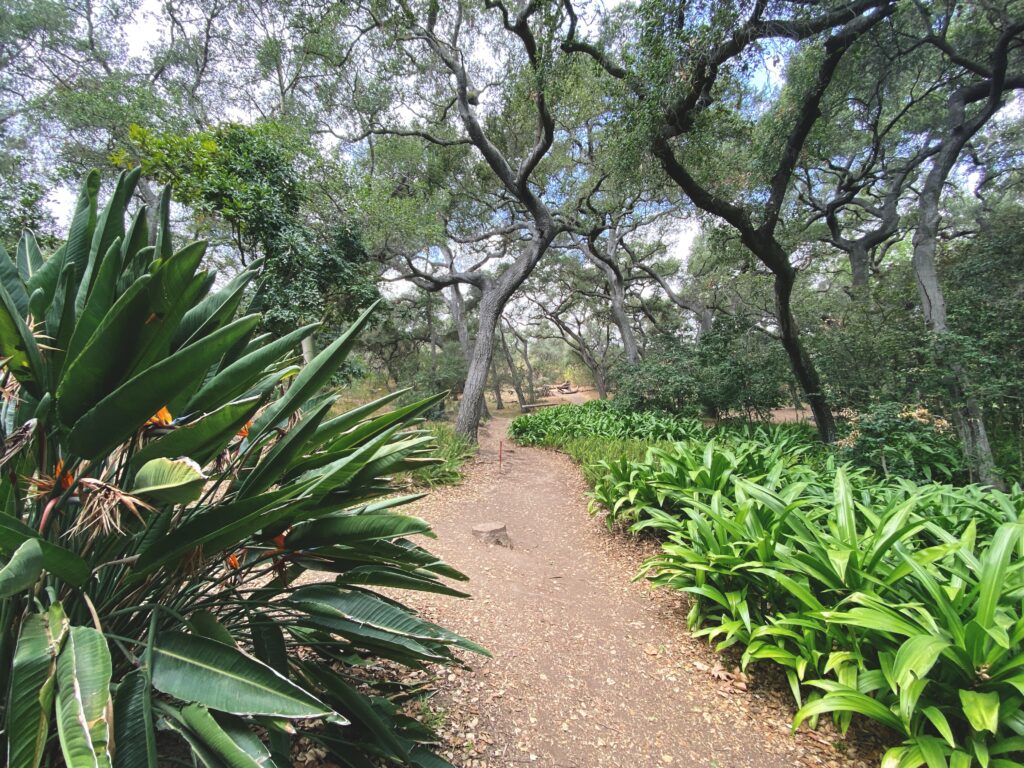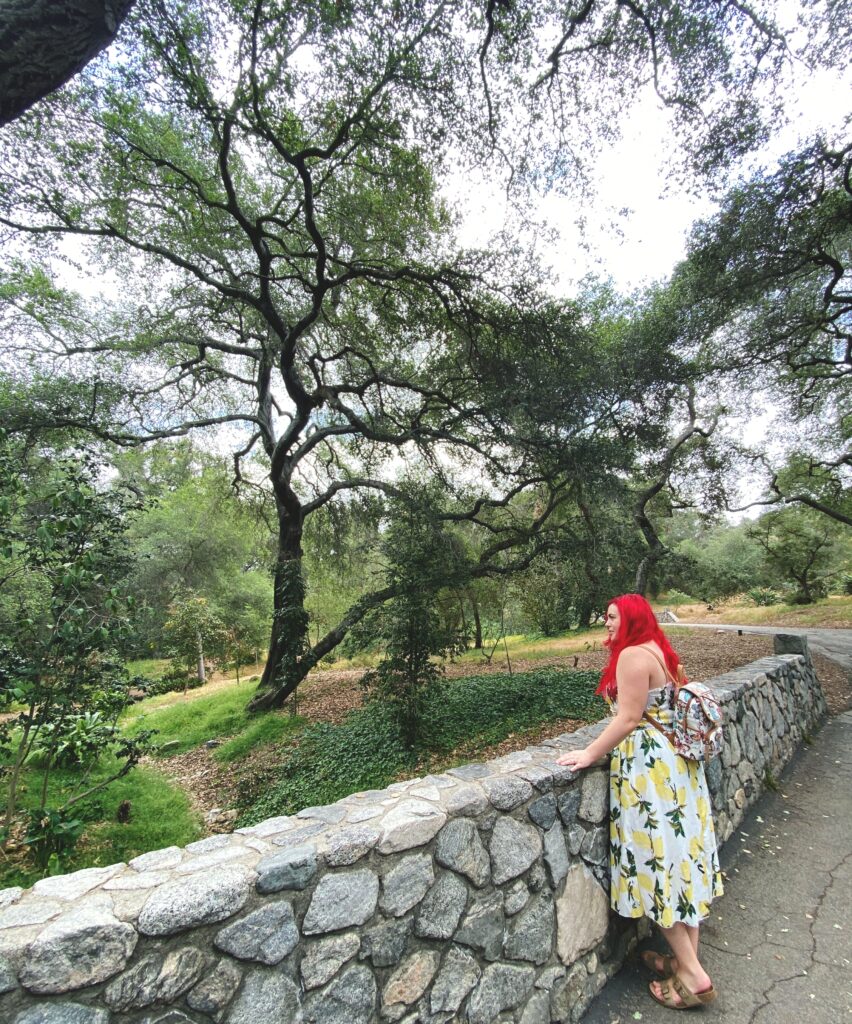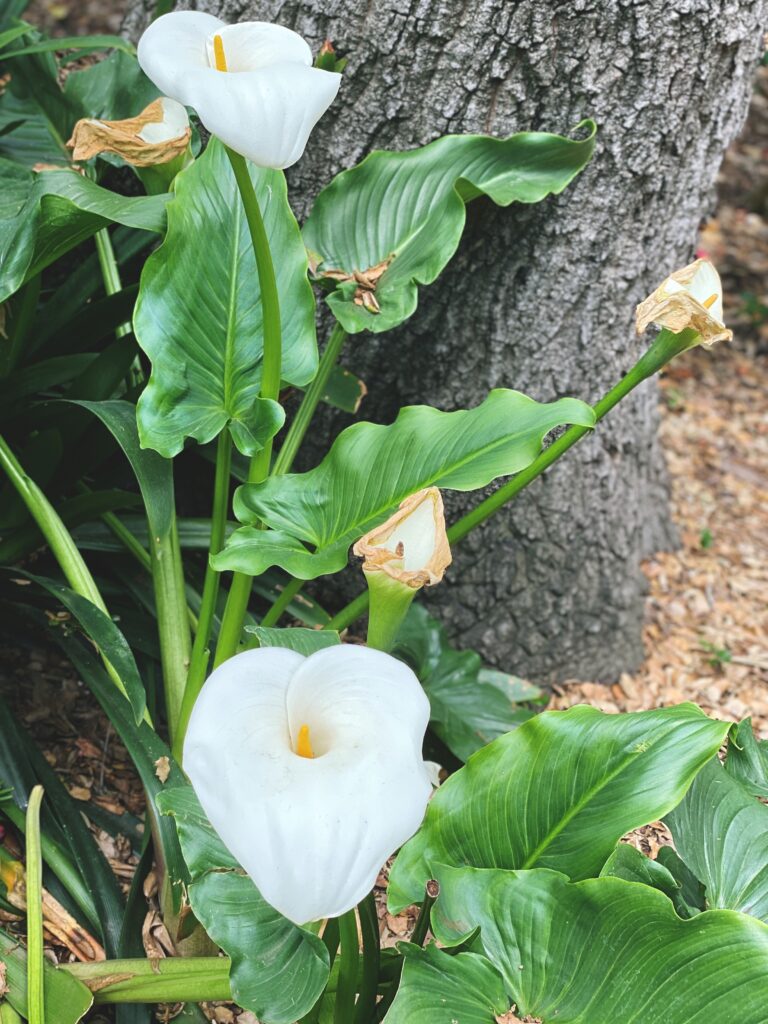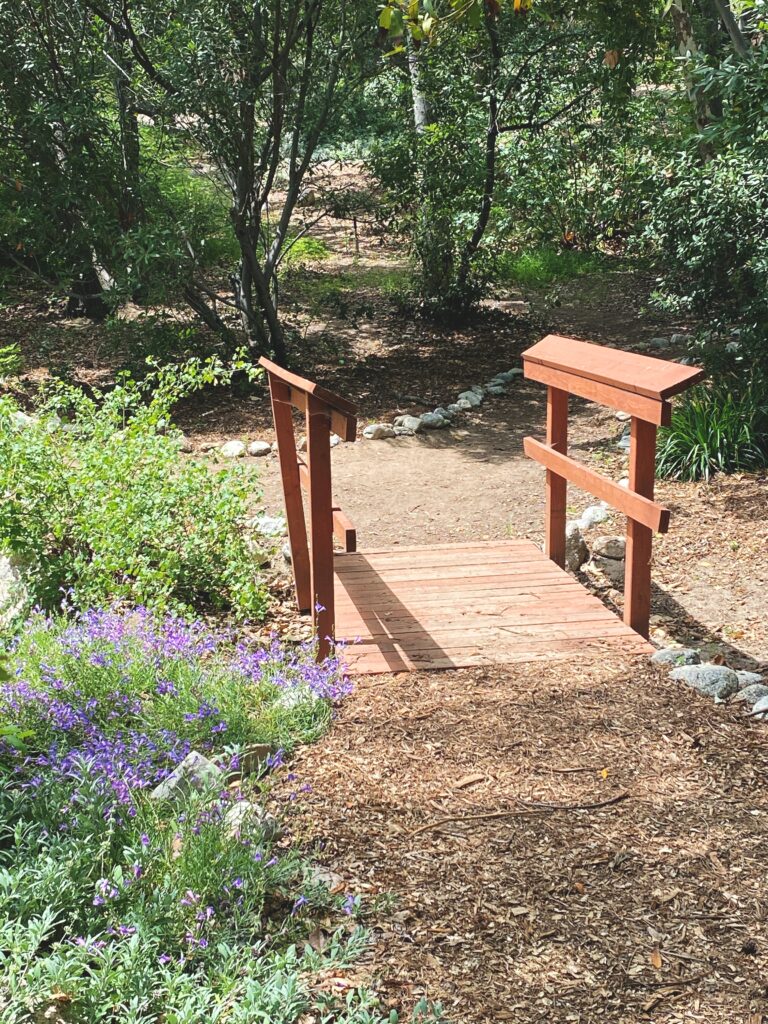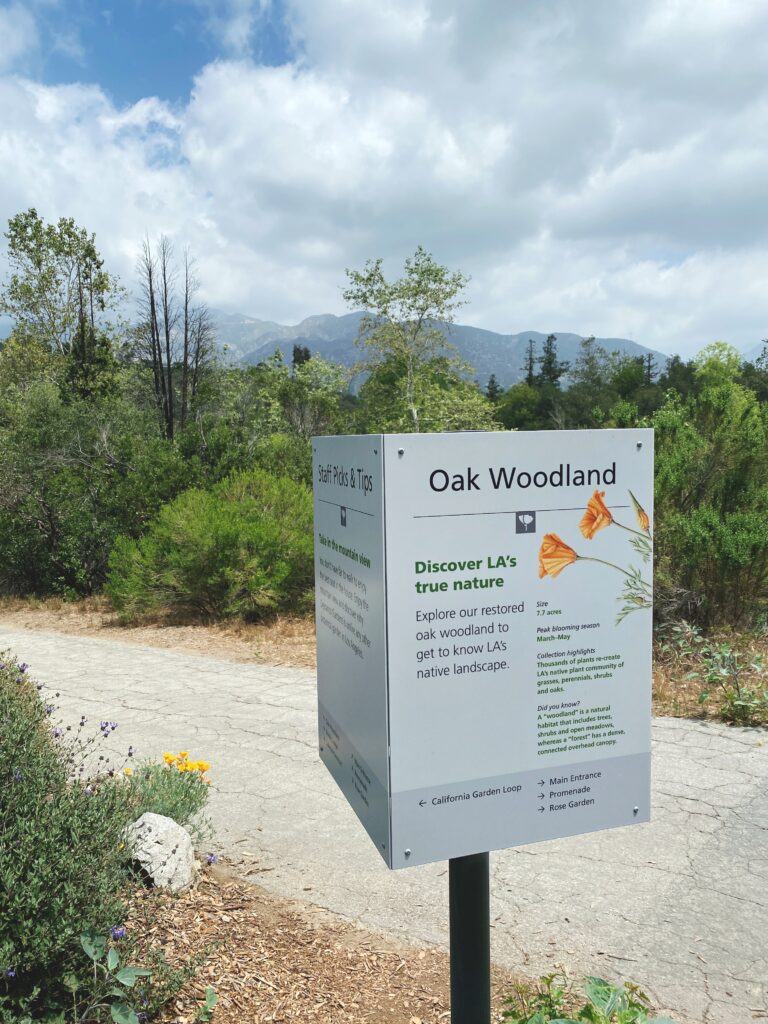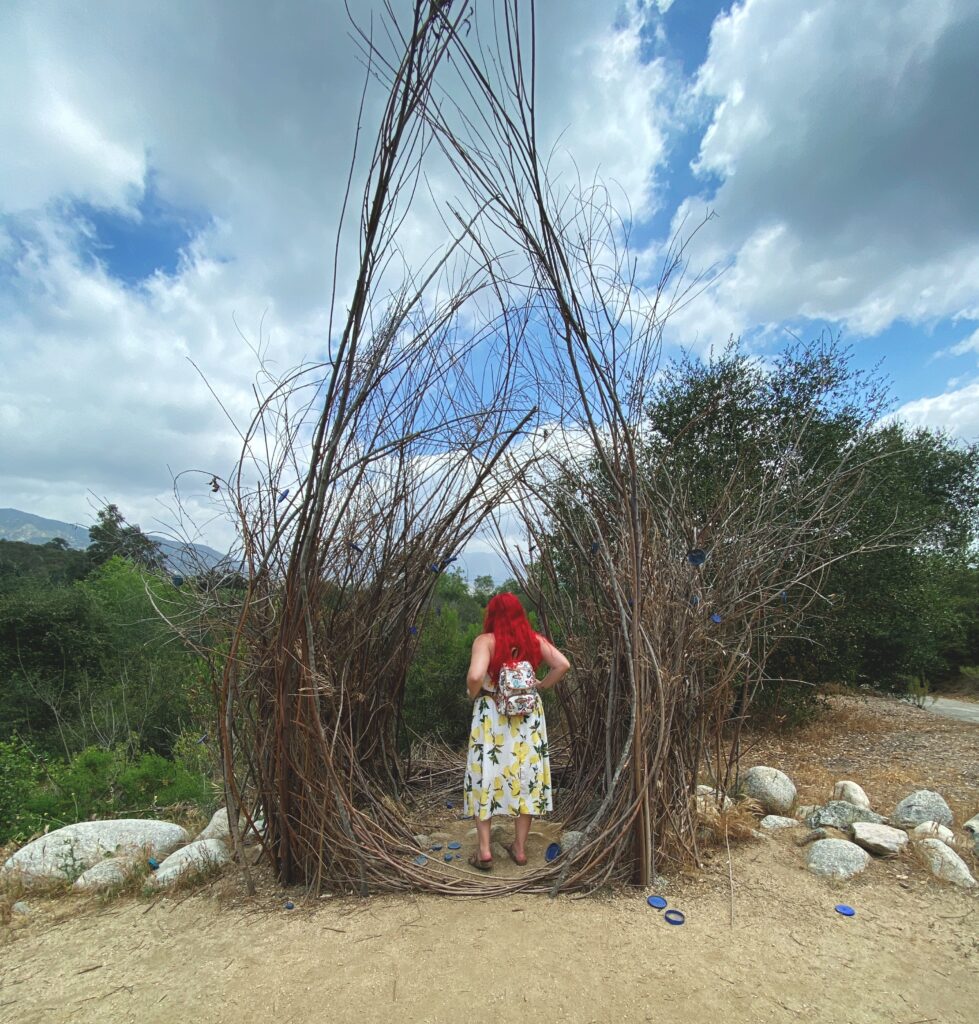 The rose gardens were in full bloom when I went, and all I could think of was "Painting the Roses Red" from Alice in Wonderland.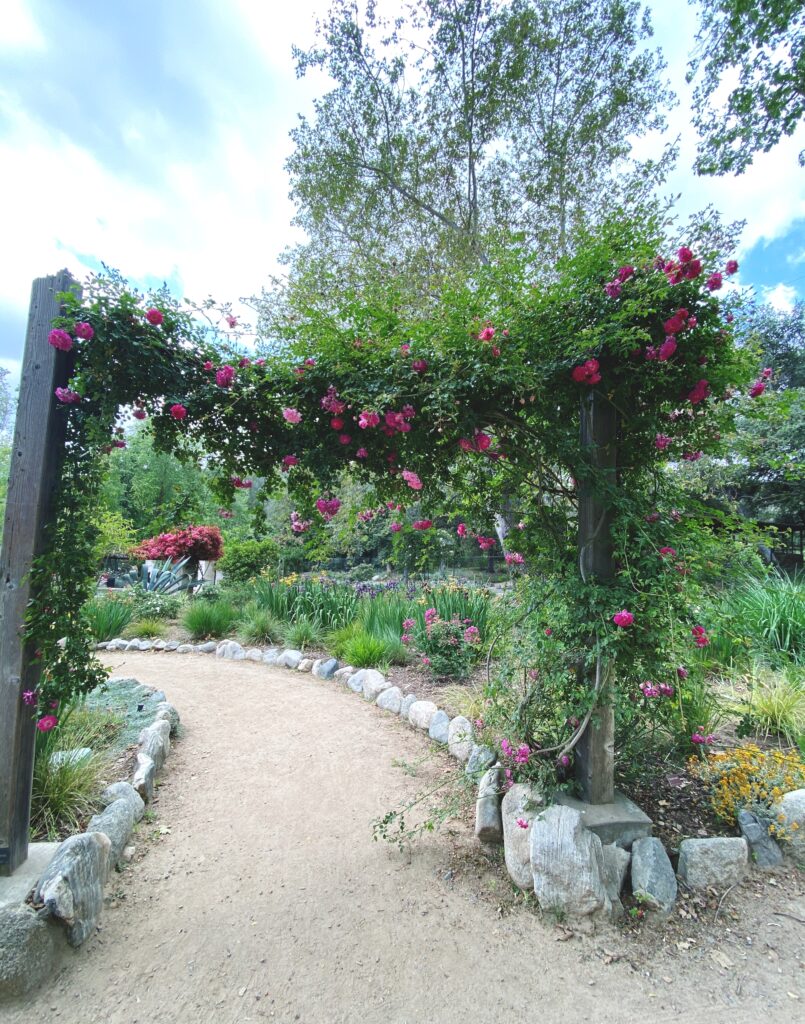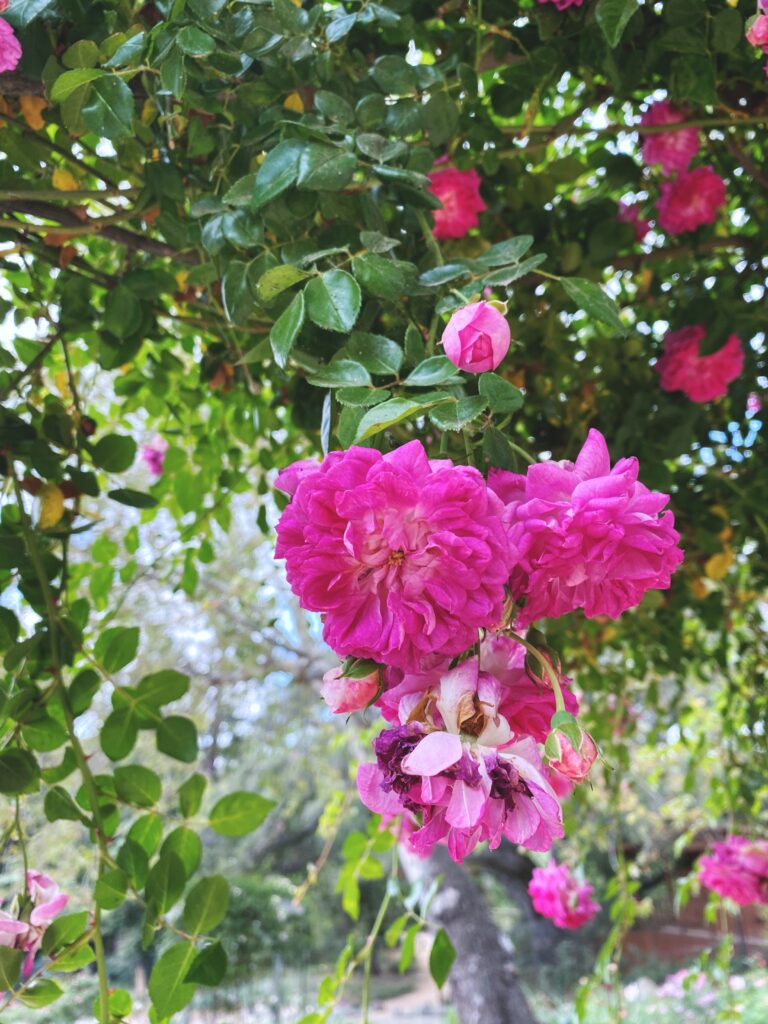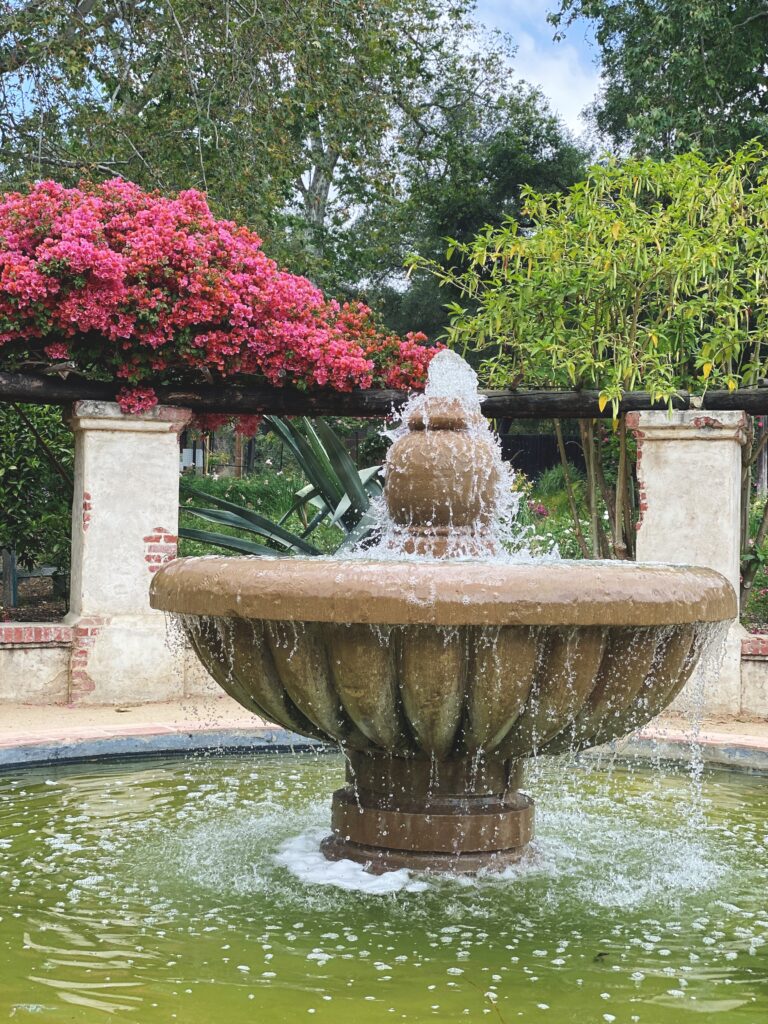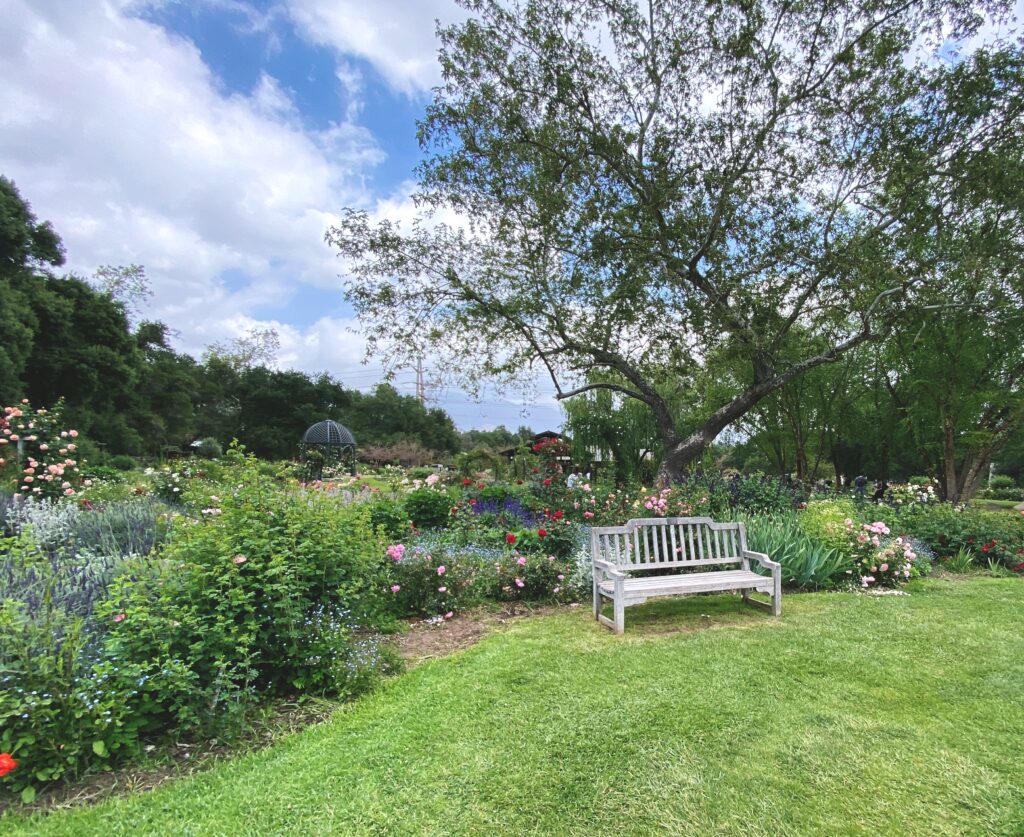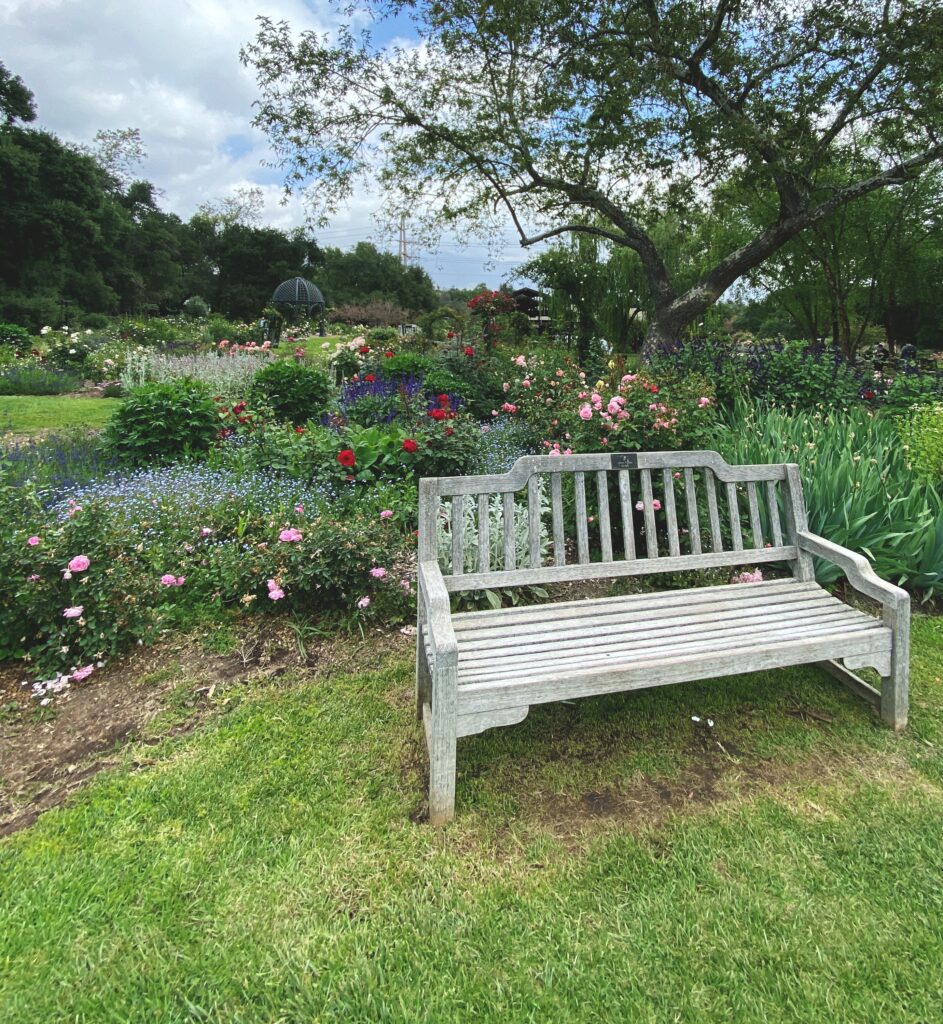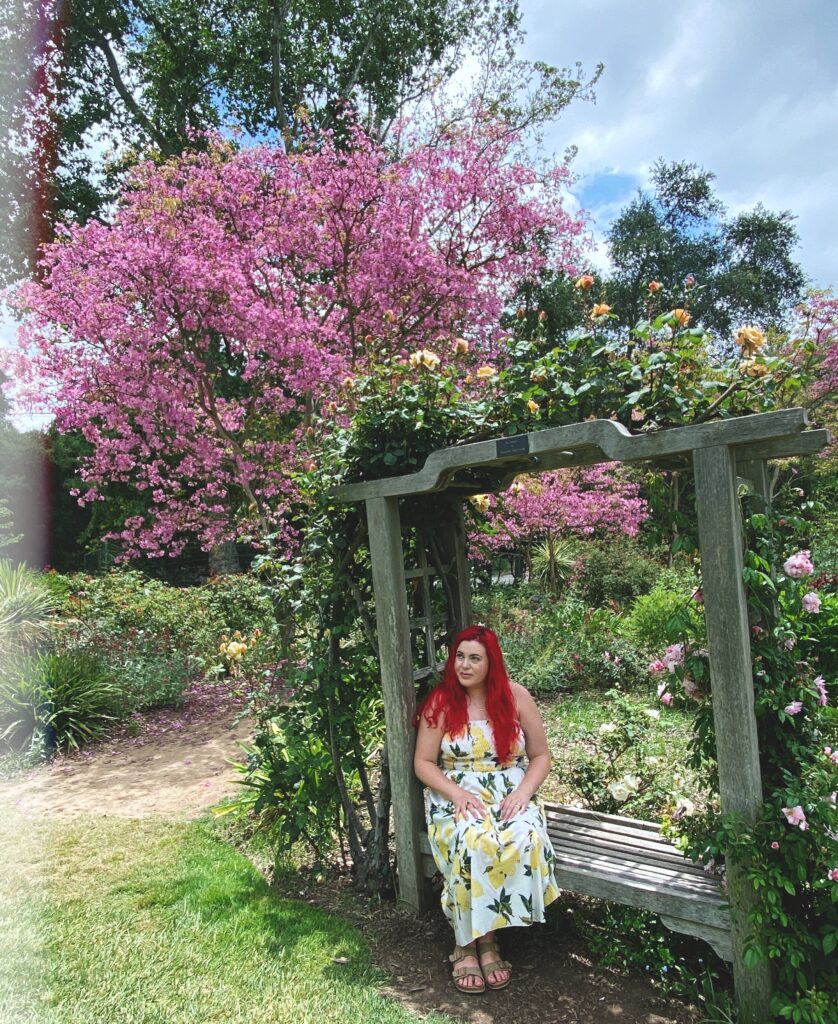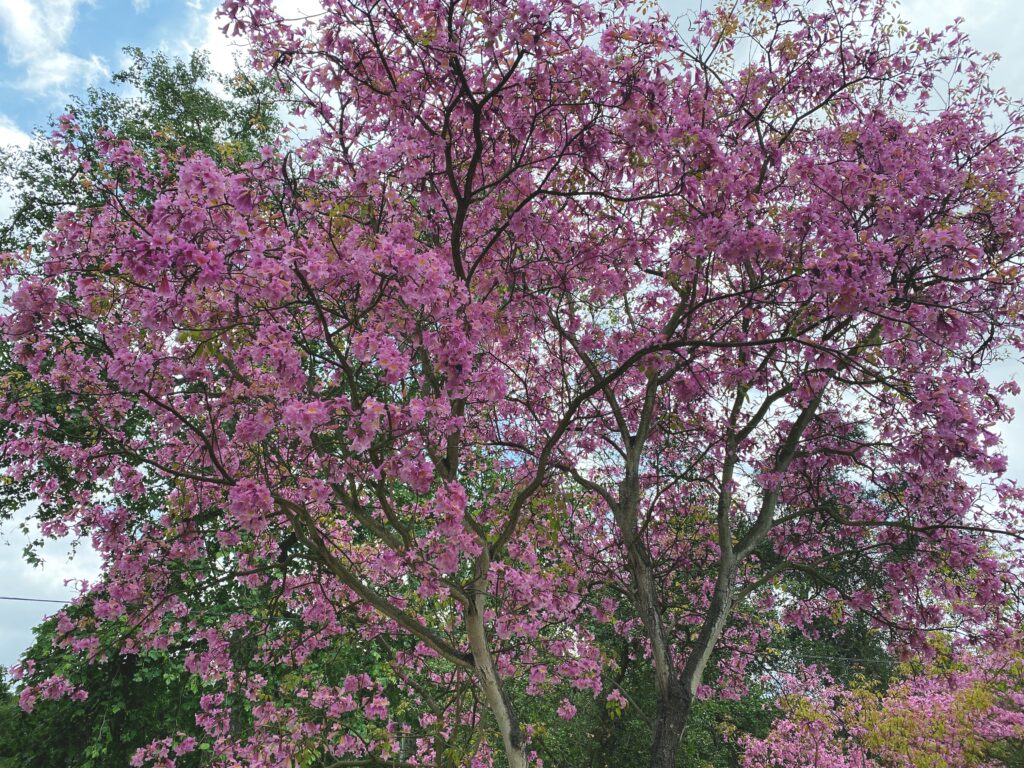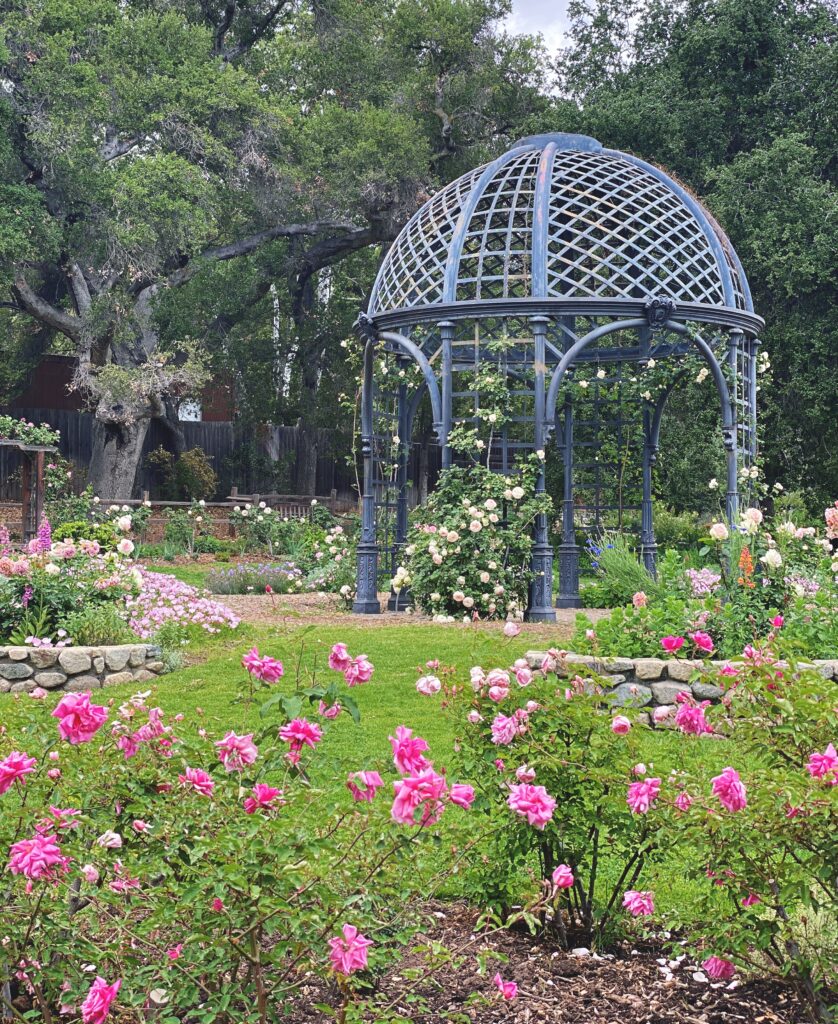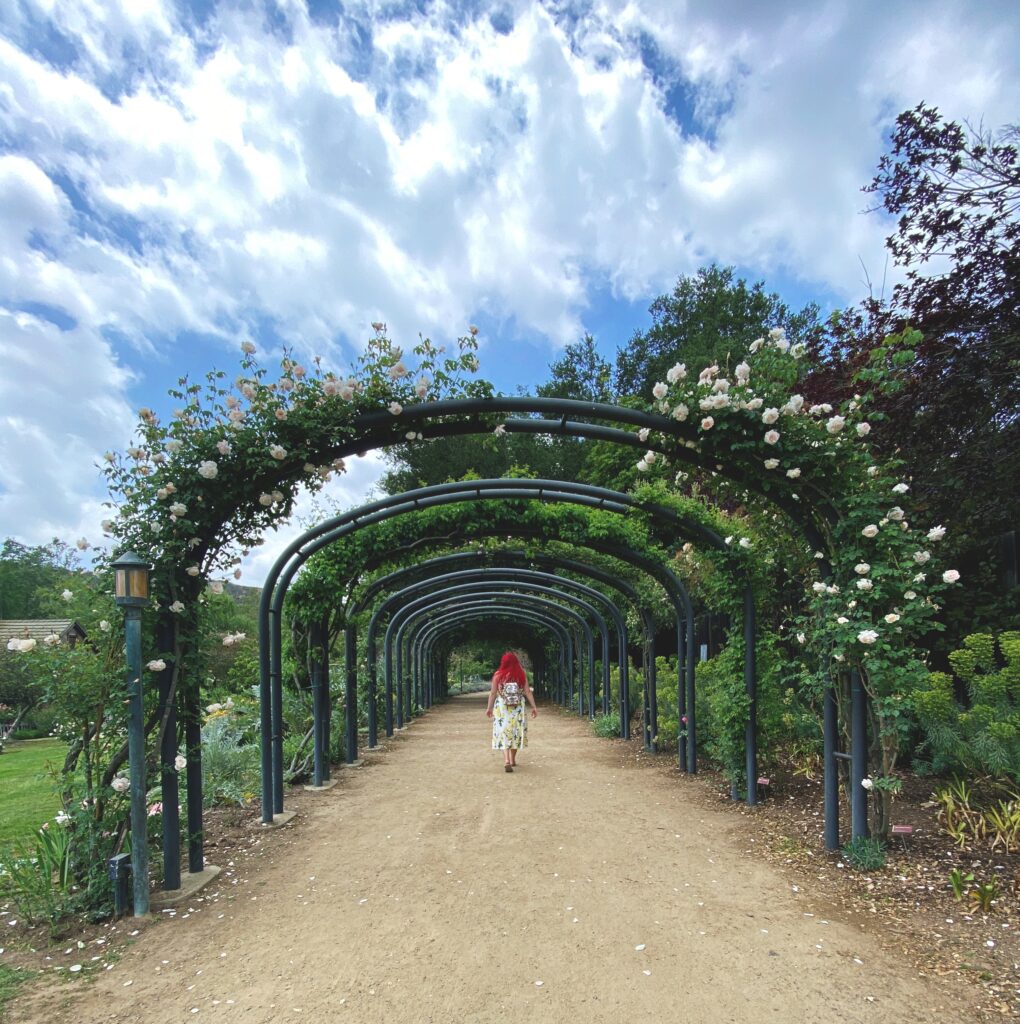 "As delicate as flowers, as tender as rose petals, choosing to be tender and kind in a harsh environment is not weakness, it's courage."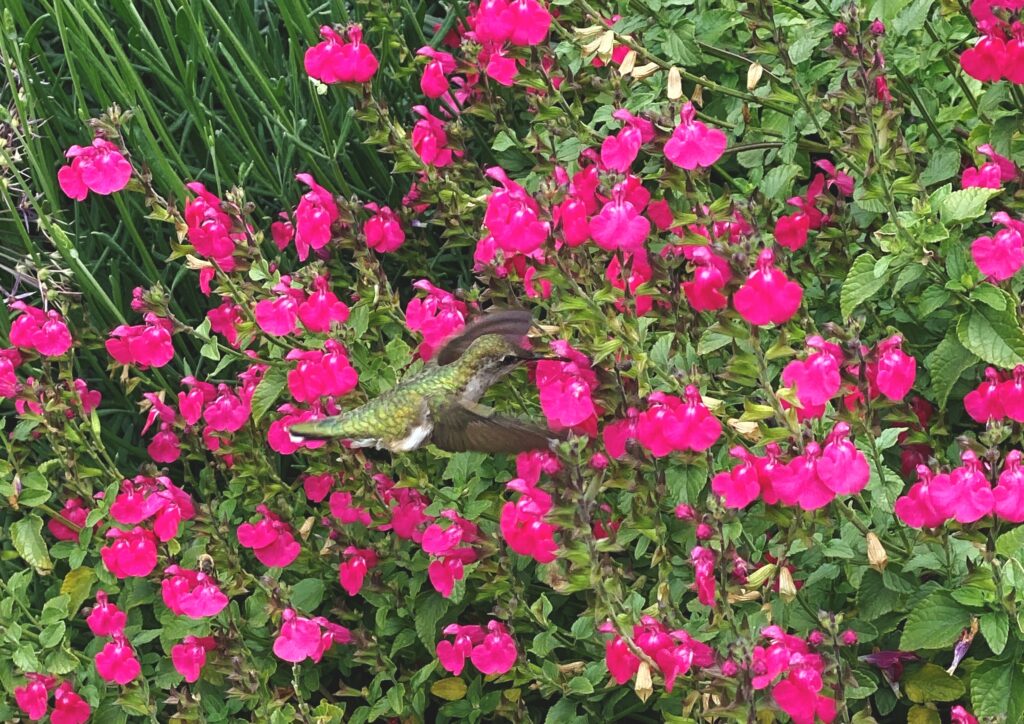 Even if you are like me and have zero knowledge about plants, the Descanso Gardens is still a beautiful place with inspiration hidden in every corner. I say bring your artistic weapon of choice, go on a free Tuesday and get lost in nature!
The Descanso Gardens has a few Halloween and Christmas events lined up as well. Definitely check them out for some outdoor family friendly festivities.
Hours:
Monday–Friday: 9am to 7pm
Saturday–Sunday: 9am to 5pm
Parking: Free!
Entrance Fee: $15. Discounts for seniors, students or children.
Pet Friendly: No.
All my love,