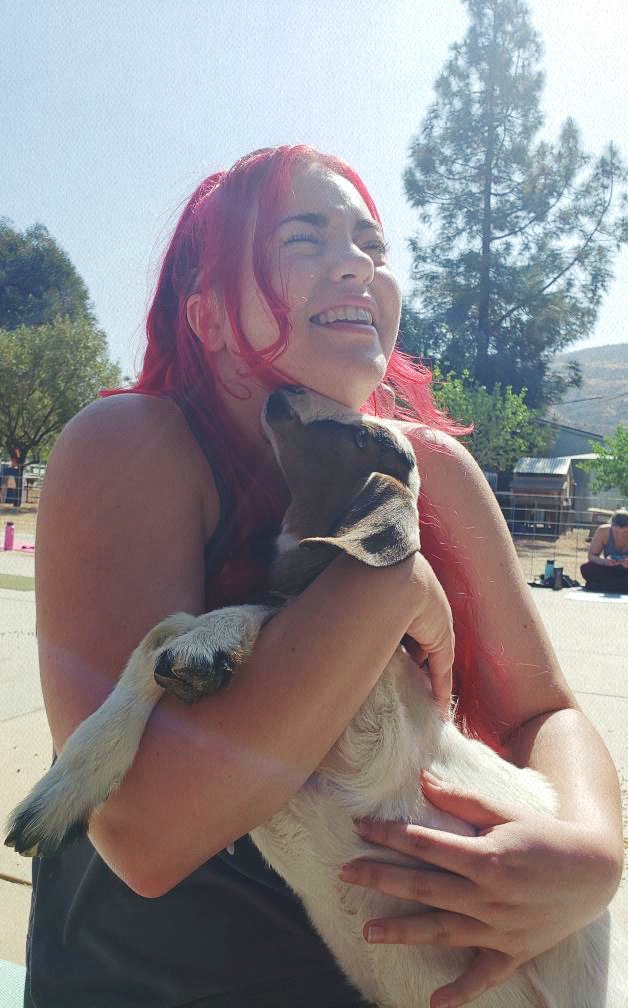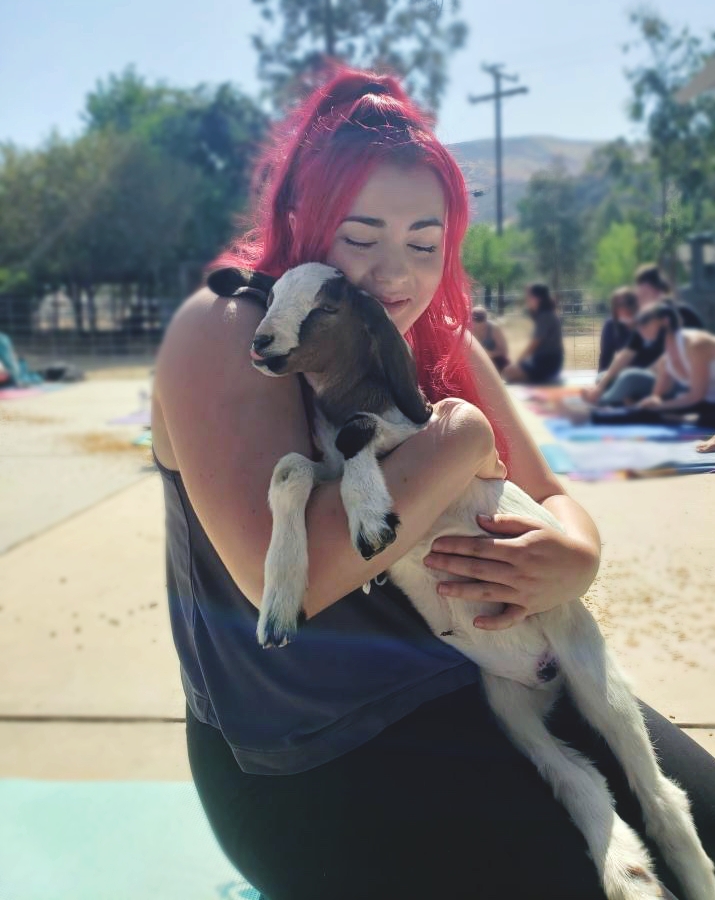 Happy Thursday! I bet this is a blog post you never saw coming. Goat yoga has been on my list of things to try for quite some time, and I was so excited when a local farm turned my dream into a reality.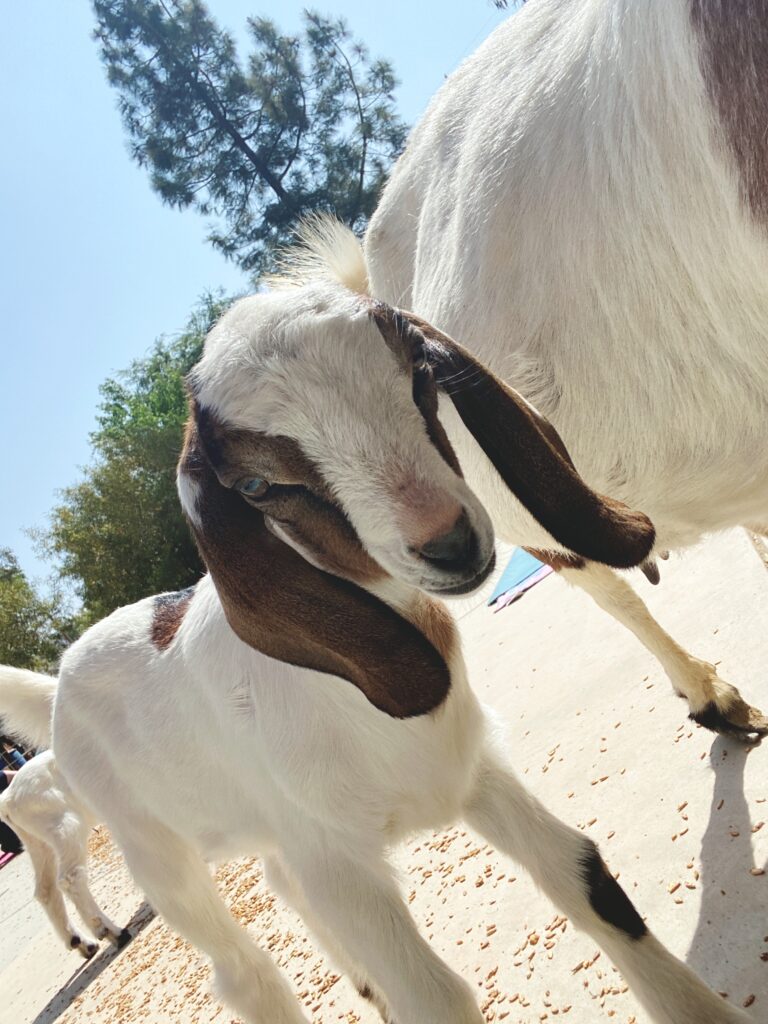 I have to be completely honest… goat yoga is not glamorous. The mischievous fluff balls have no control over their digestive system and poop whenever and wherever they please. Their droppings attract flies so you have to ward off insects while you stretch. Gilchrist Farm had helpers constantly cleaning up their mess which was made a difference, but even they couldn't keep up. The experience is worth it though.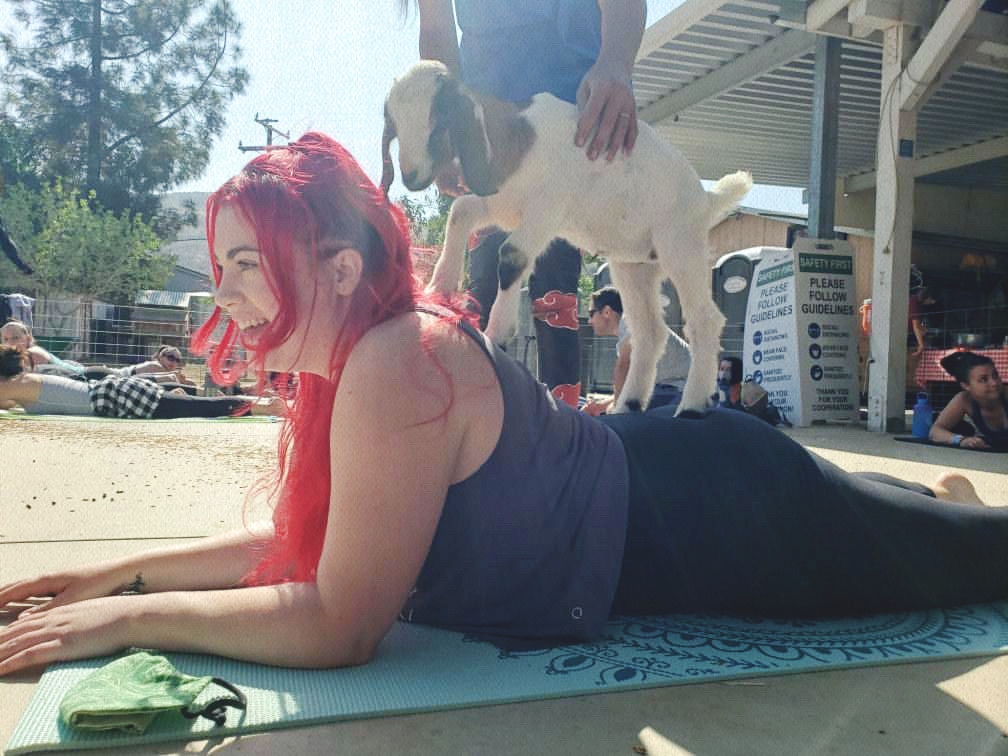 Beware, if the goats run out of feed, they will most likely take an interest in your loose hair or clothing!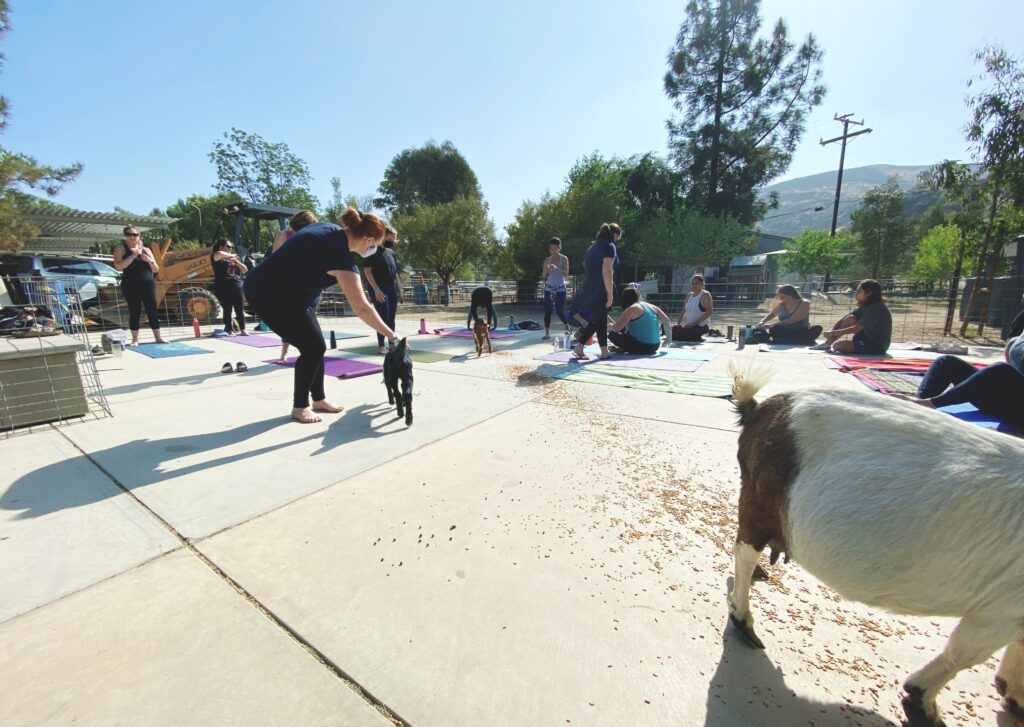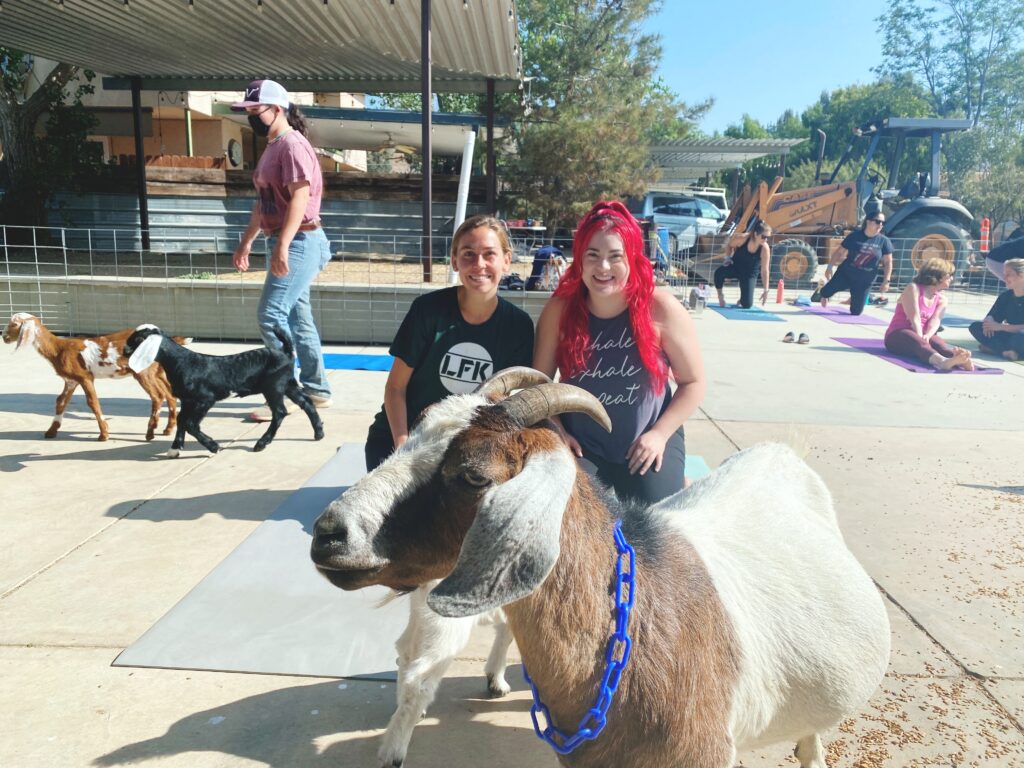 Thank you, Anna, for being my goat yoga partner! ♡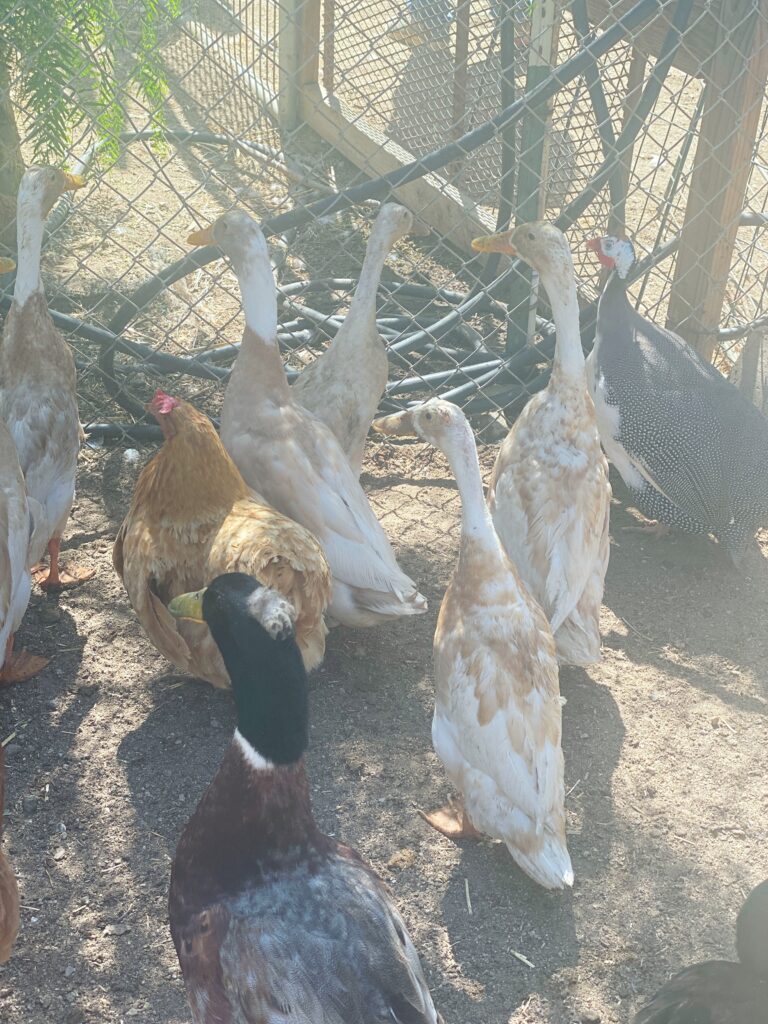 After yoga, the farm let us visit the webbed feet locals. If you haven't figured this out already, I am a crazy duck lady, and I was MORE than happy to take advantage of the opportunity.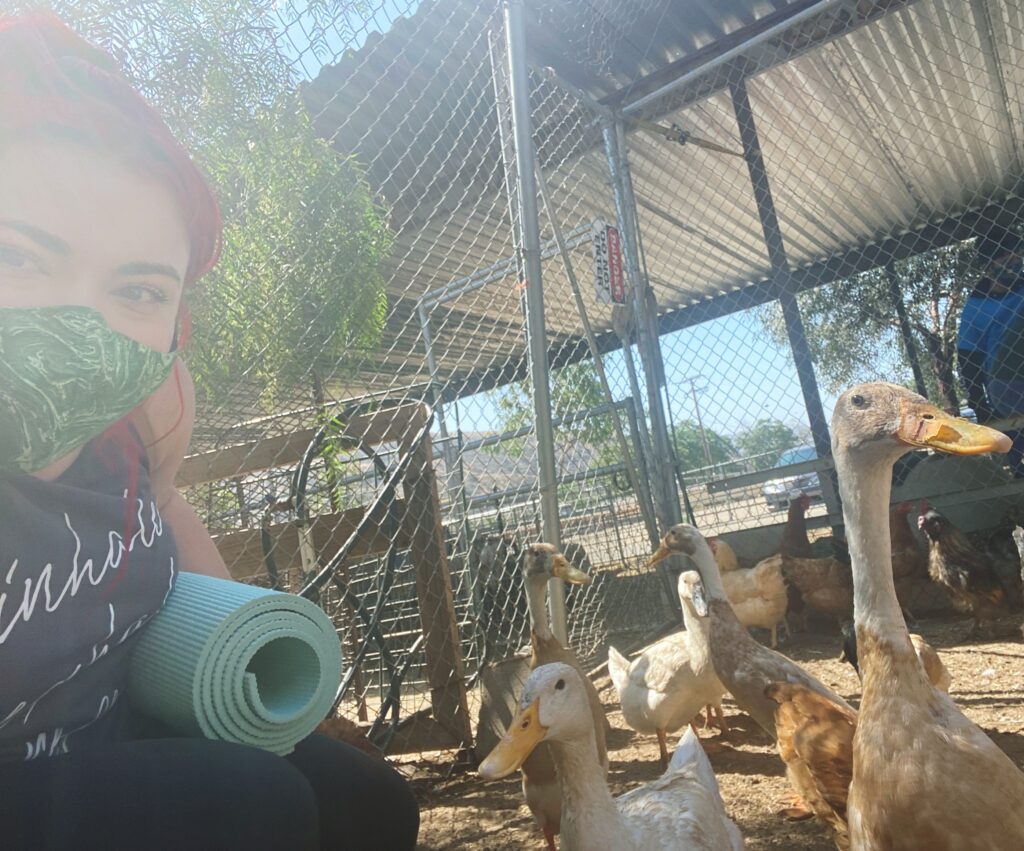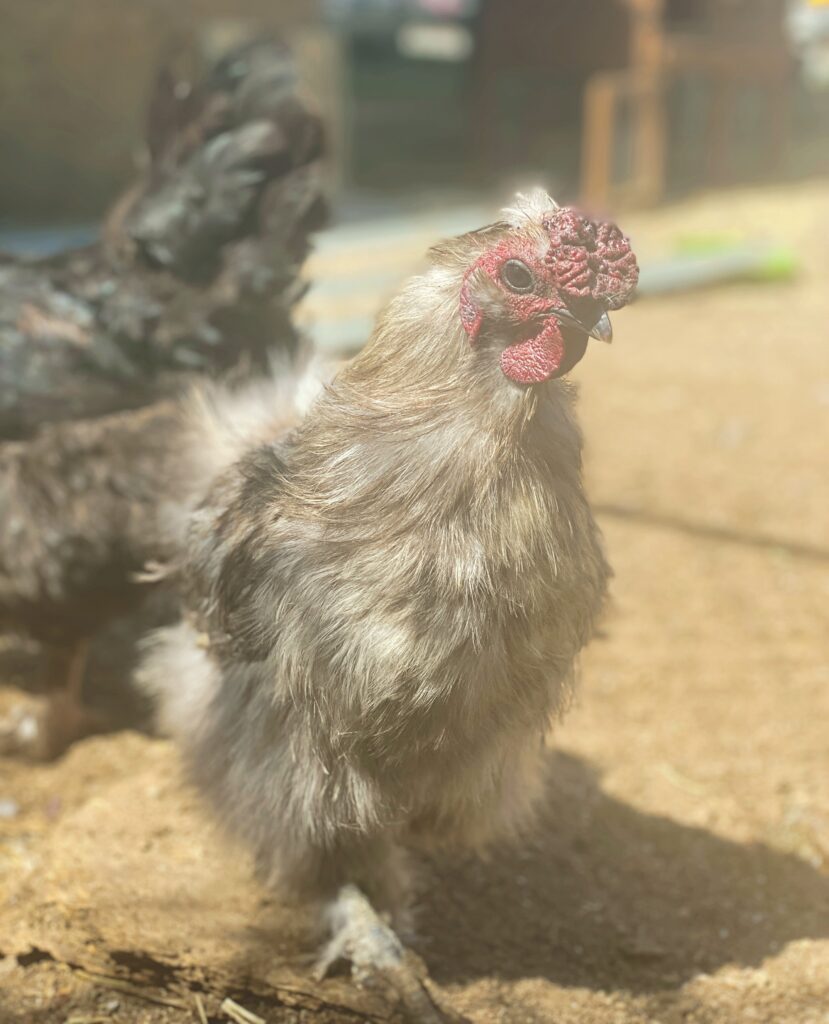 The cutest!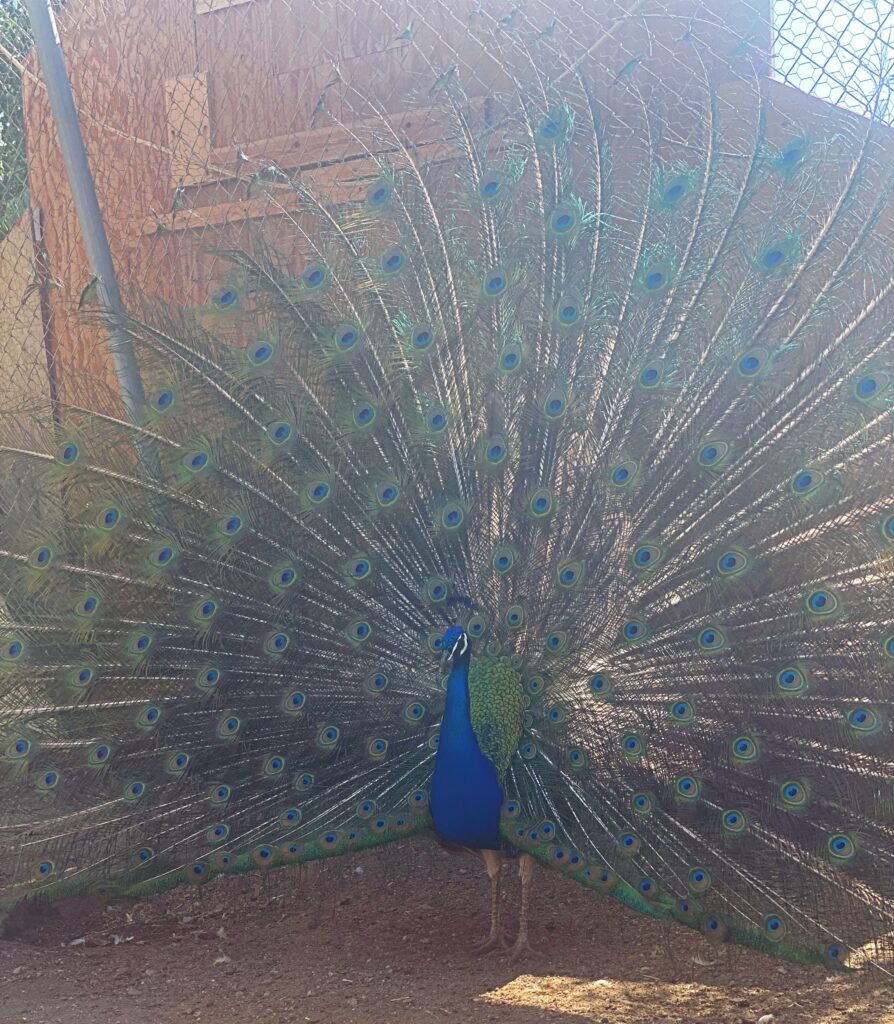 If you are in the area and are looking to spend the morning with goats, head to Gilchrist Farm. You are guaranteed to have a good time. They also have several other family friendly classes and events available if yoga is not your cup of tea. Do whatever floats your goat! 😛
Hours: Saturdays from 9am – 10am (check their website for the next session)
Parking: Free!
Entrance Fee: Free, but each attraction will cost something. Goat yoga is $25.
Pet Friendly: No.
All my love,