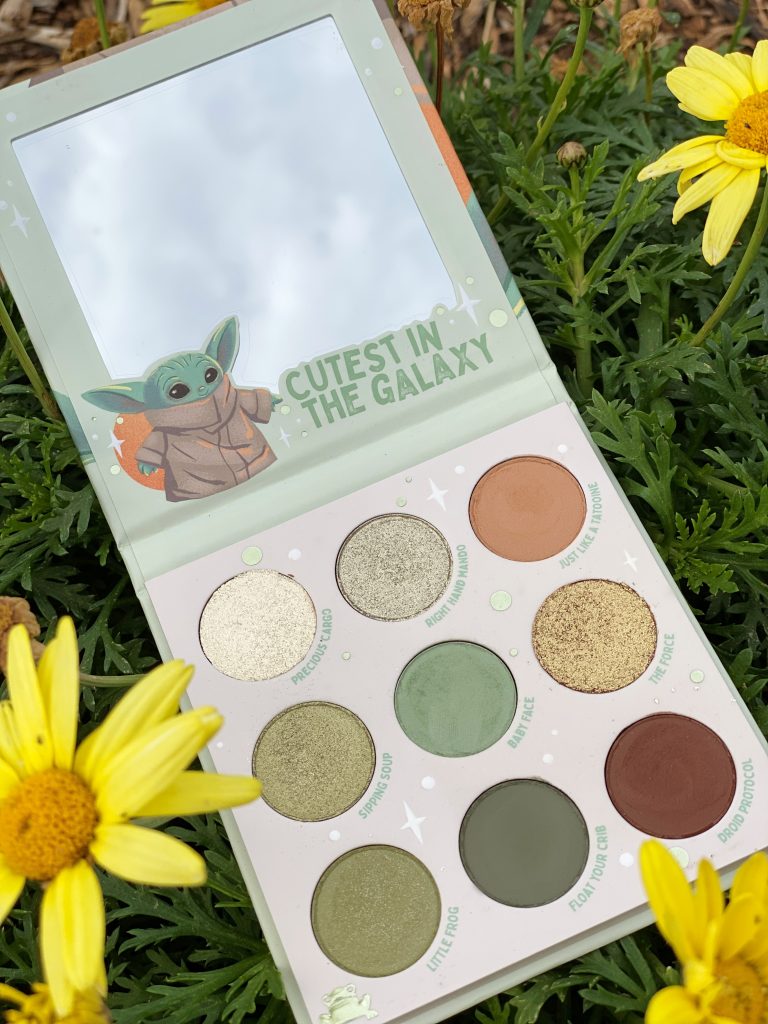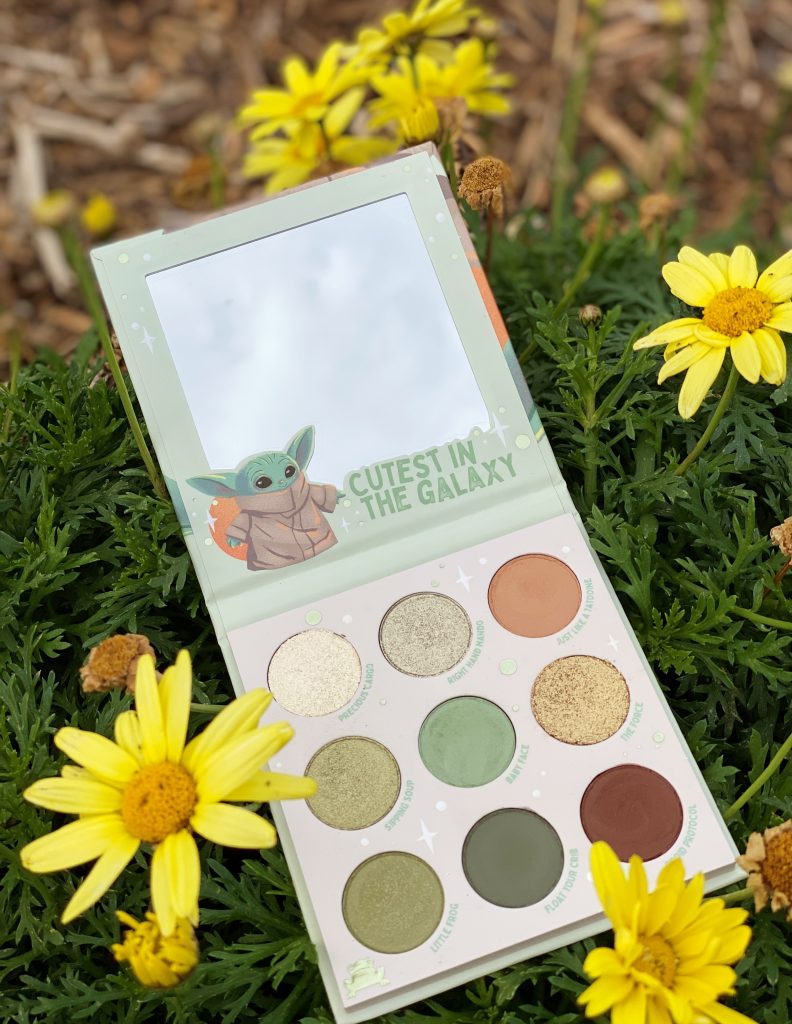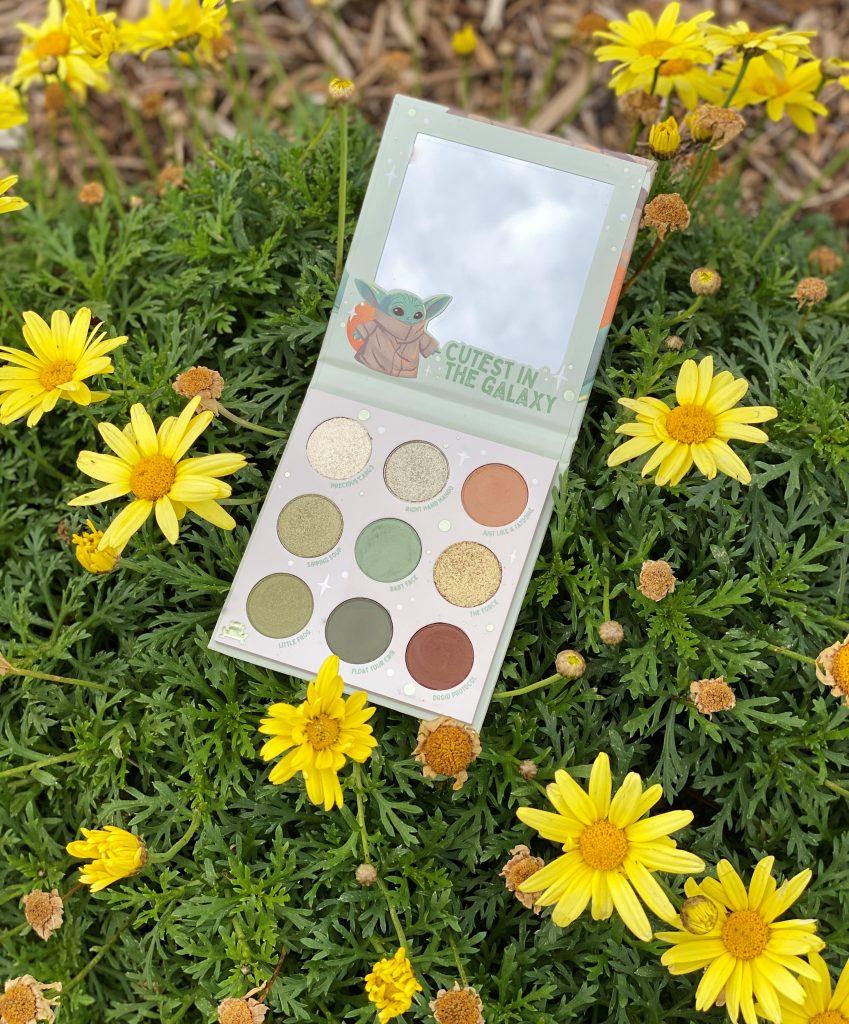 Even if you have been living under a rock, there is a good chance that you have seen or heard of Baby Yoda. AKA Grogu. I have been a Star Wars junkie for as long as I can remember. When I was much younger, I used to sneak into my grandpa's room (way passed my bedtime) and watch the original 1977 Star Wars. It was a huge part of my childhood and getting to watch The Mandalorian with my own, little family means the world to me. The Butterfly Empire name was also partly inspired by the Star Wars franchise. Come to the dark side. We have cookies. 😉
Needless to say, I was ecstatic when Colourpop announced The Child eyeshadow palette! Unfortunately, I was only able to get a hold of one for a giveaway, but my sweet friend, Juanita, surprised me with my own. Today's post is only possible because of her!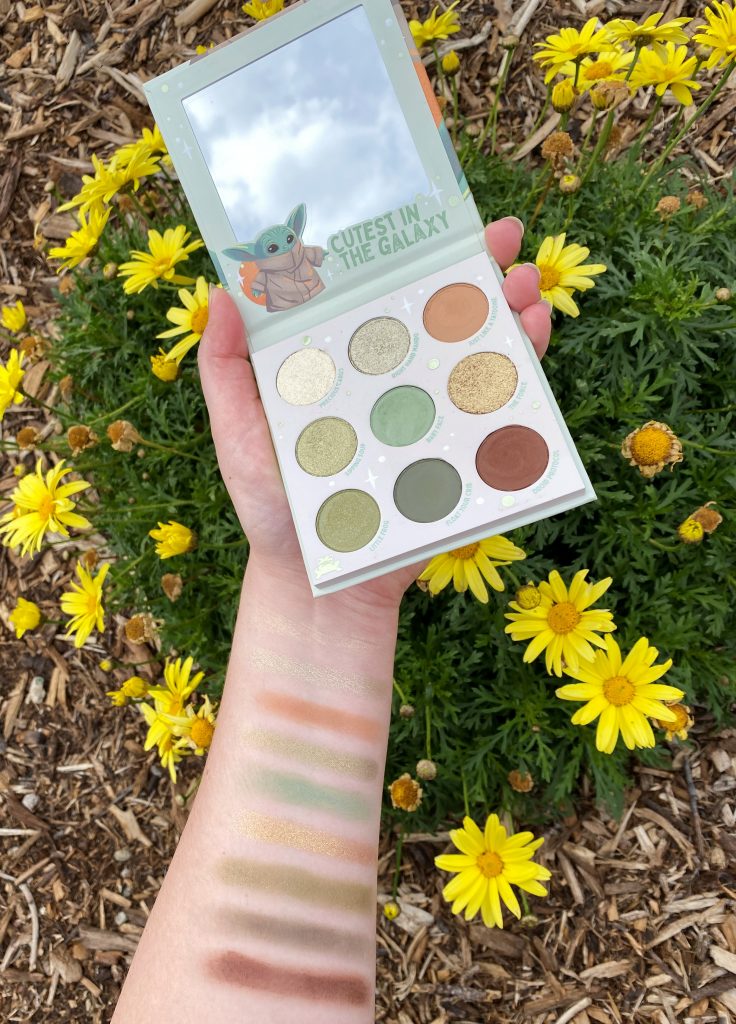 I had some trouble swatching the shade Droid Protocol, and Float Your Crib required extra blending to apply on my lower lash line. Overall, I thoroughly enjoyed my first experience playing with the palette. If you have brown eyes, the green shades would really compliment them!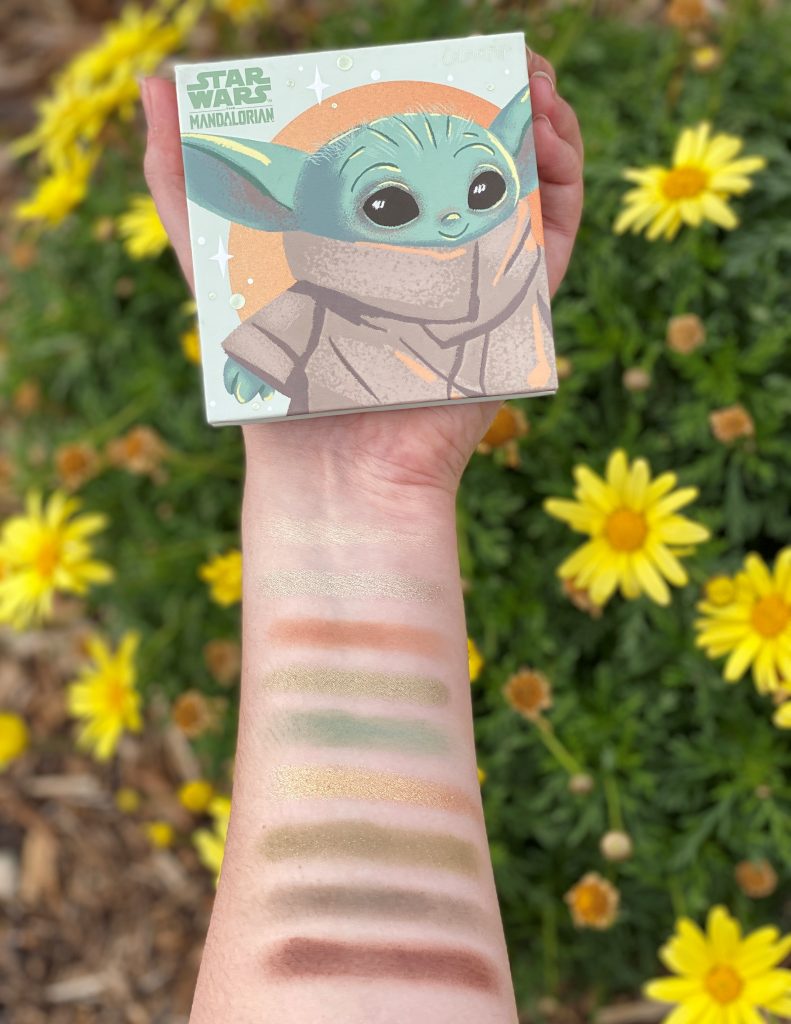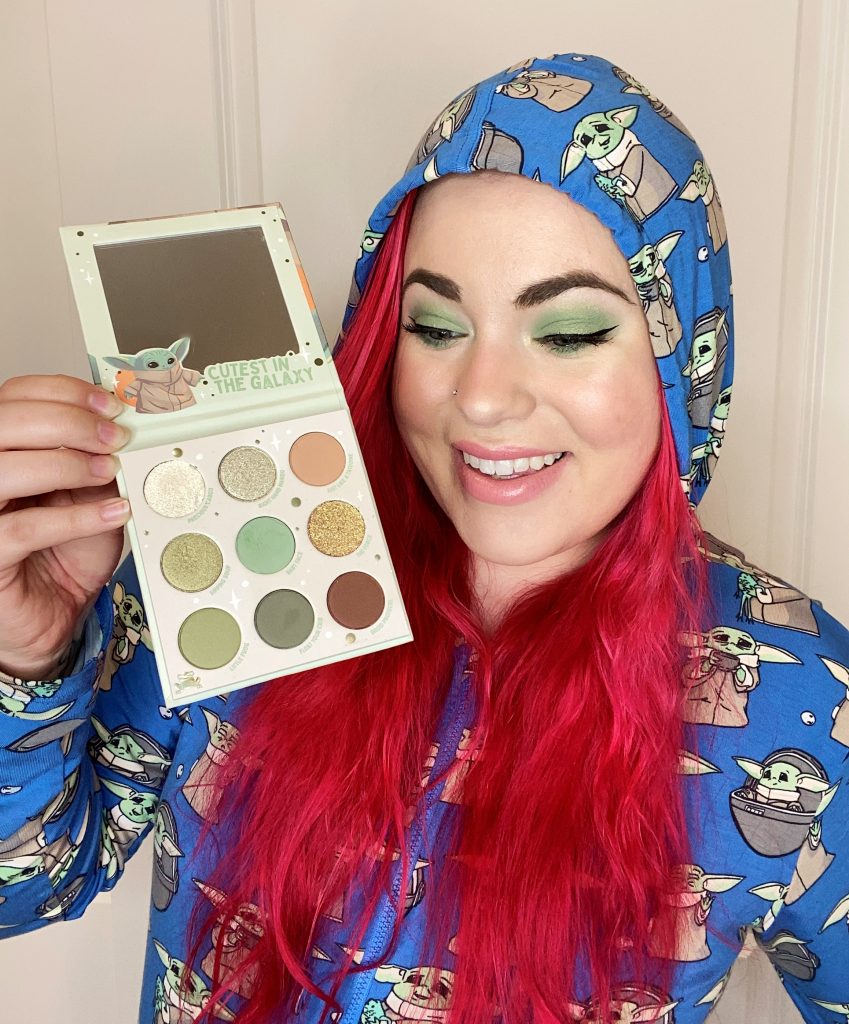 I figured this was the perfect time to wear my Grogu onesie! Let's be real… I just didn't want to get dressed. ;P
I used Baby Face and Sipping Soup on my top lid and mixed Float Your Crib and Baby Face on my lower lash line to create dimension. Then I used my finger and placed Precious Cargo on the inner corner of my eyes and on my nose and cupid's bow. A simple, straightforward look.
In case you were wondering, I am wearing a NYX Powder Puff Lippie in Best Buds on my lips. I thought it was fitting since Mando and Grogu are besties!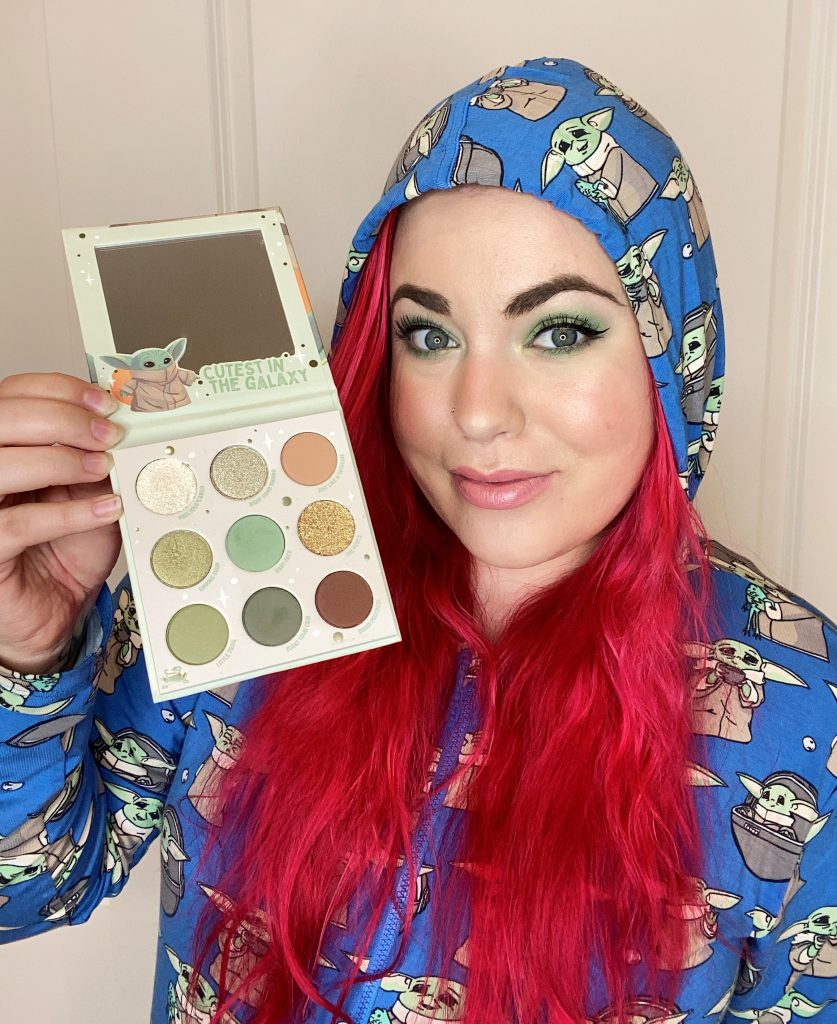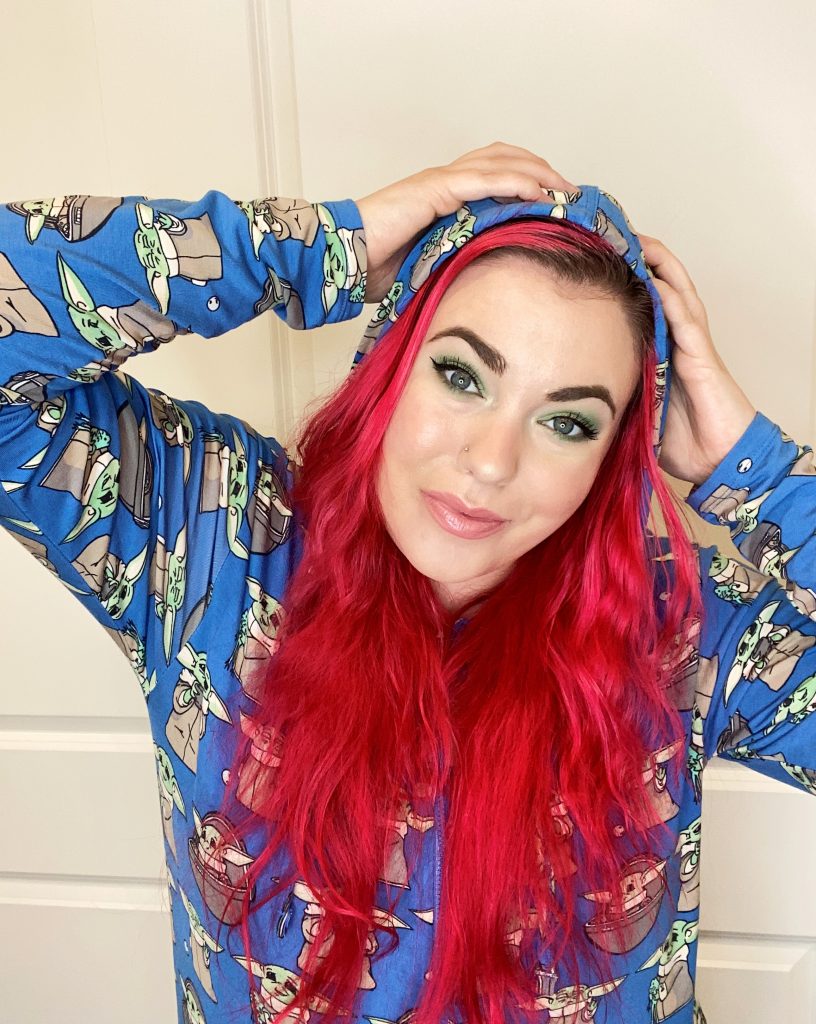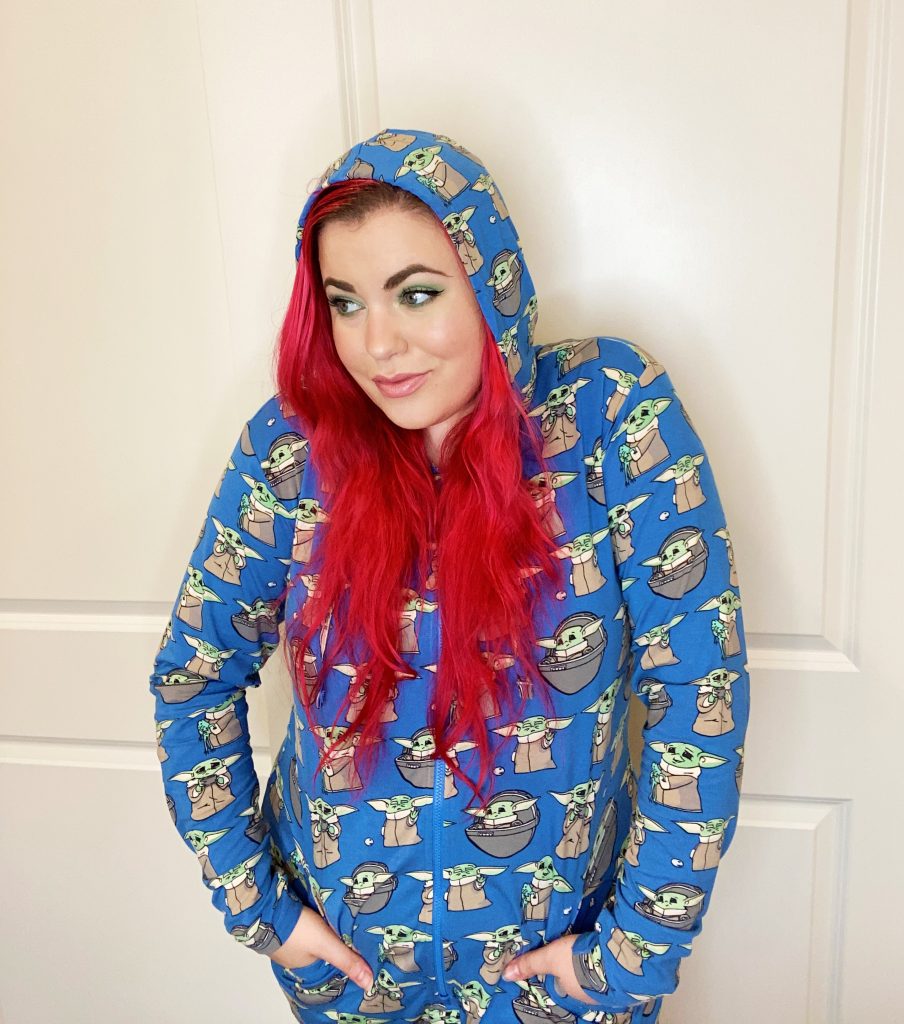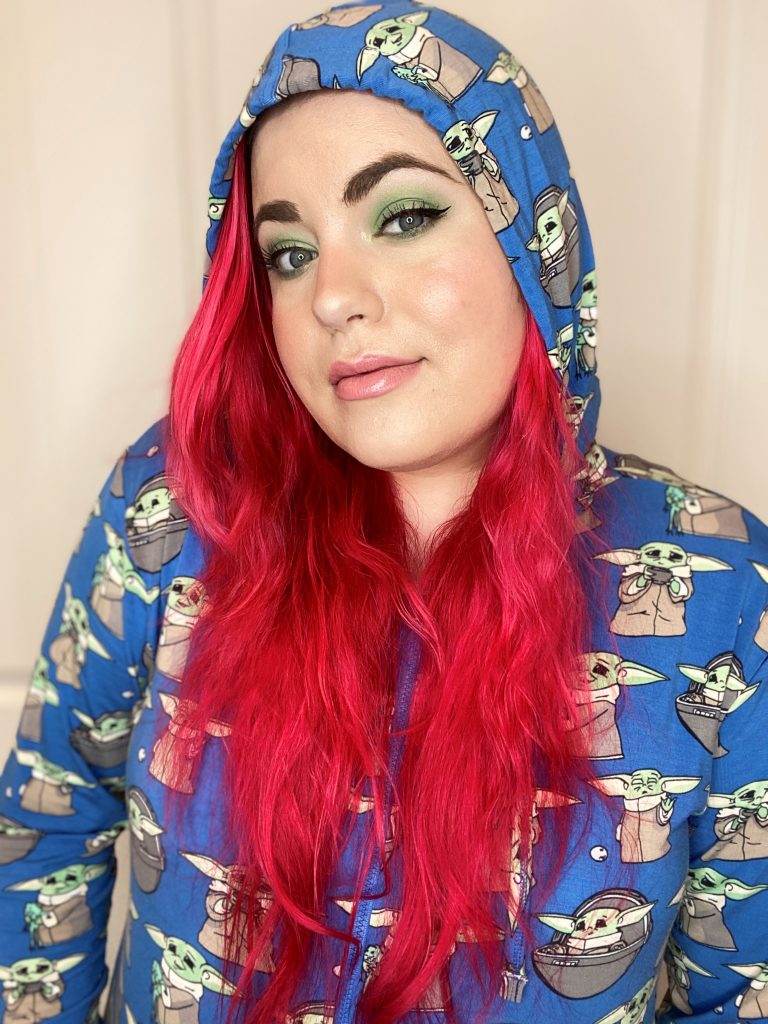 Have you watched The Mandalorian on Disney+? What are your thoughts on The Child palette?
All my love,