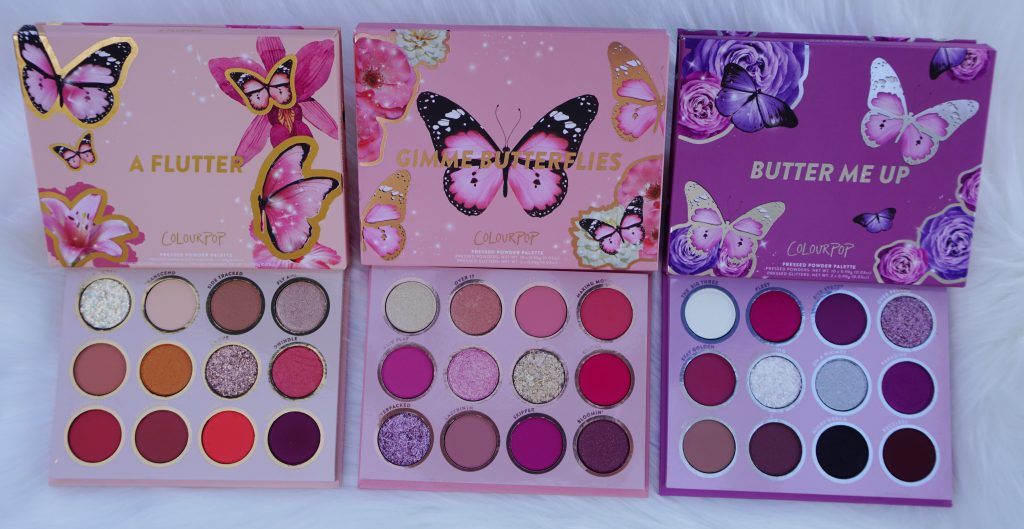 I received the Colourpop butterfly themed palettes for my birthday, and the packaging is stunning (I'm slightly biased 😉 ). I had a blast photographing them, and figured they deserved their own little moment in the spotlight!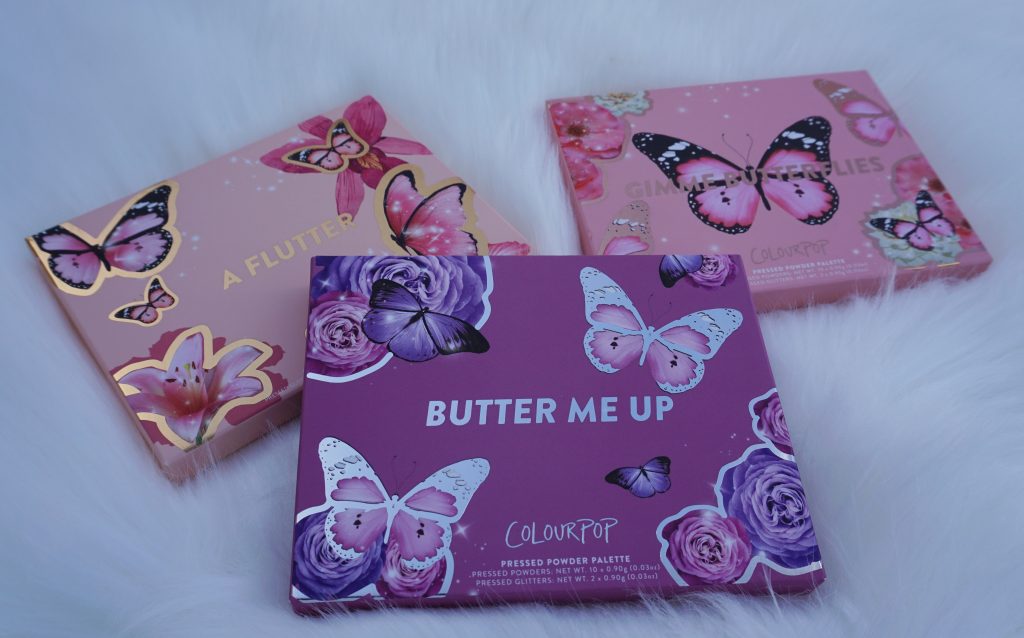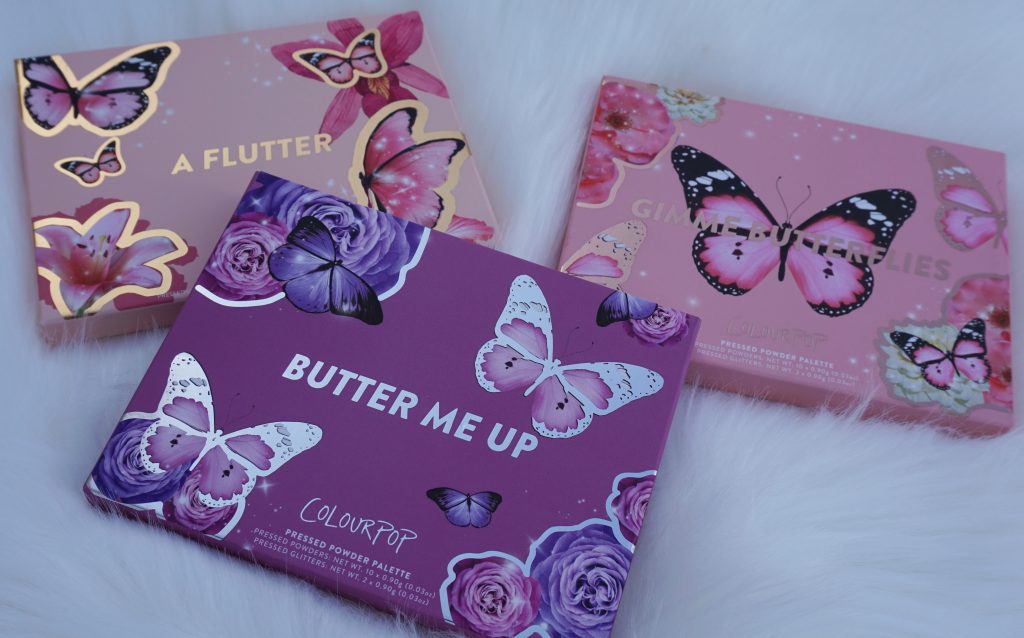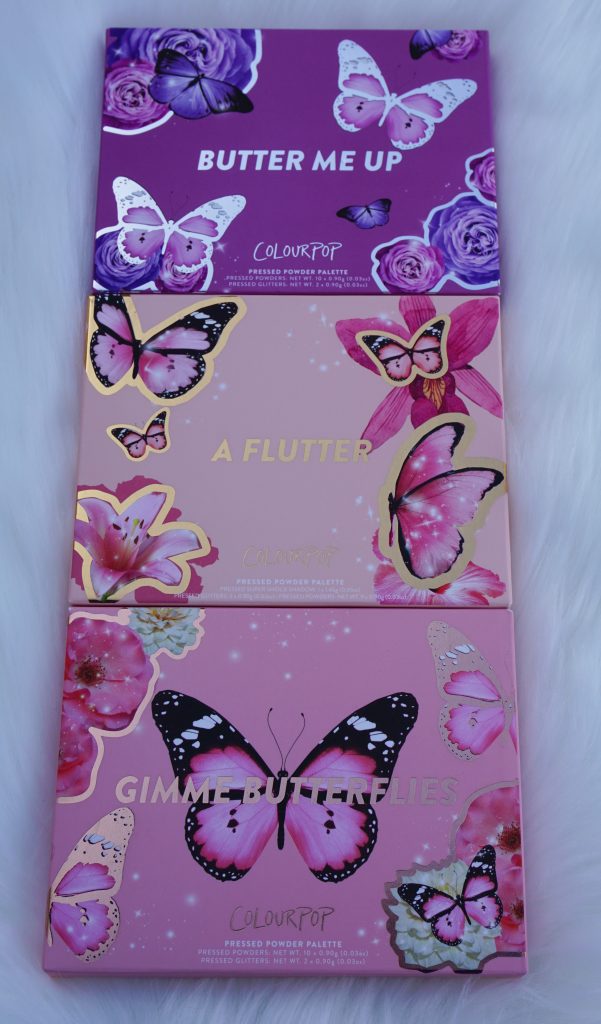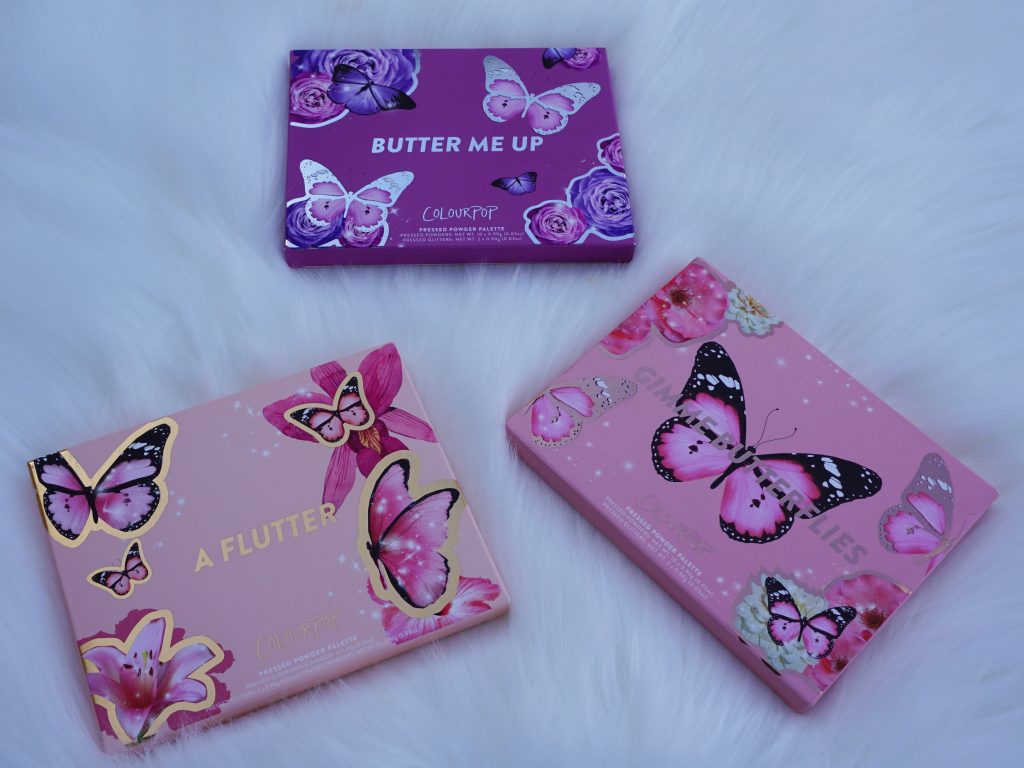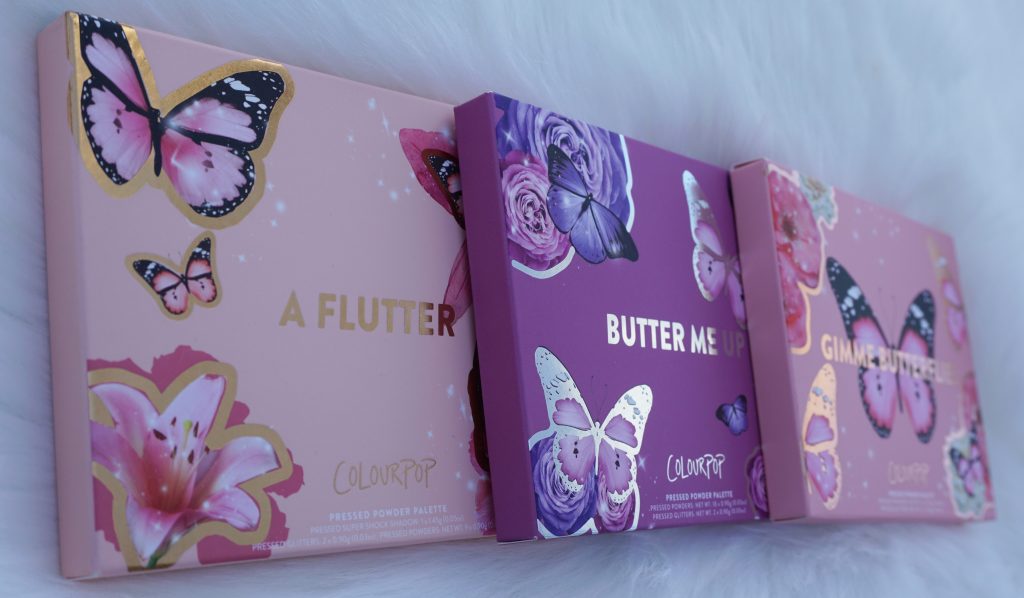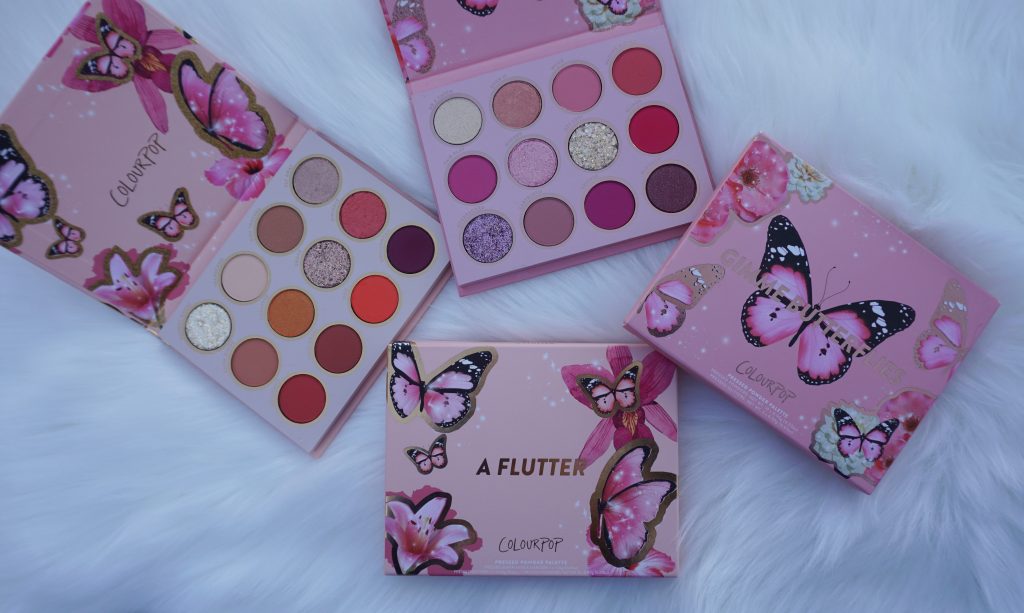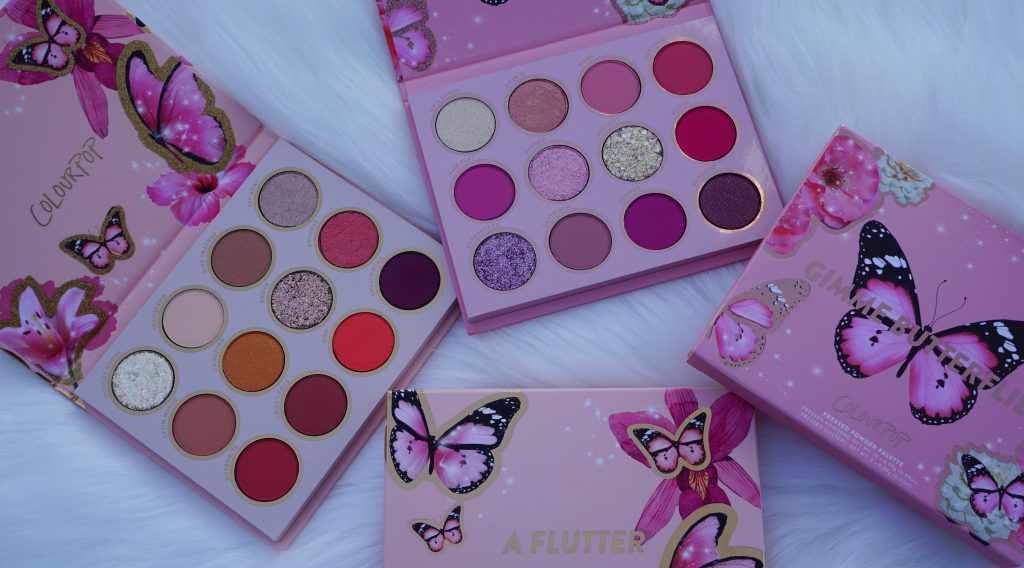 Most of the shades were the classic, creamy and pigmented Colourpop formula. However, I had trouble working with the shades Silk Street and Night Dream from the Butter Me Up palette. The colors evaporated from my finger as soon as I tried to swatch them. It was a STRUGGLE to get enough on my arm for photos. I guess it all depends on your style preference, but I thought the glittery shades were mediocre too. It takes up space where they could've put another buttery, neutral shade. Someone at the Colourpop headquarters needs to take a giant step away from the glitter! 😛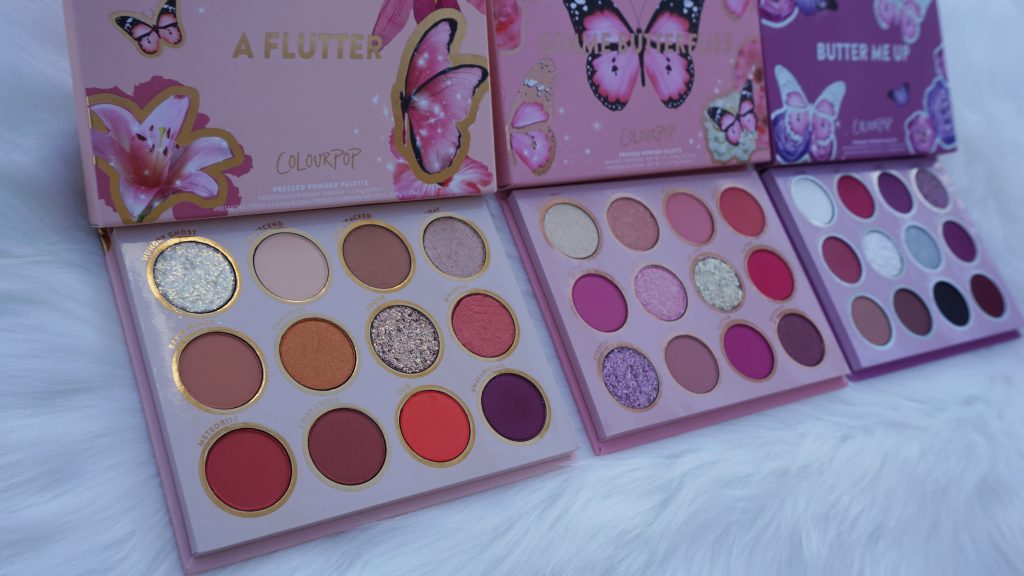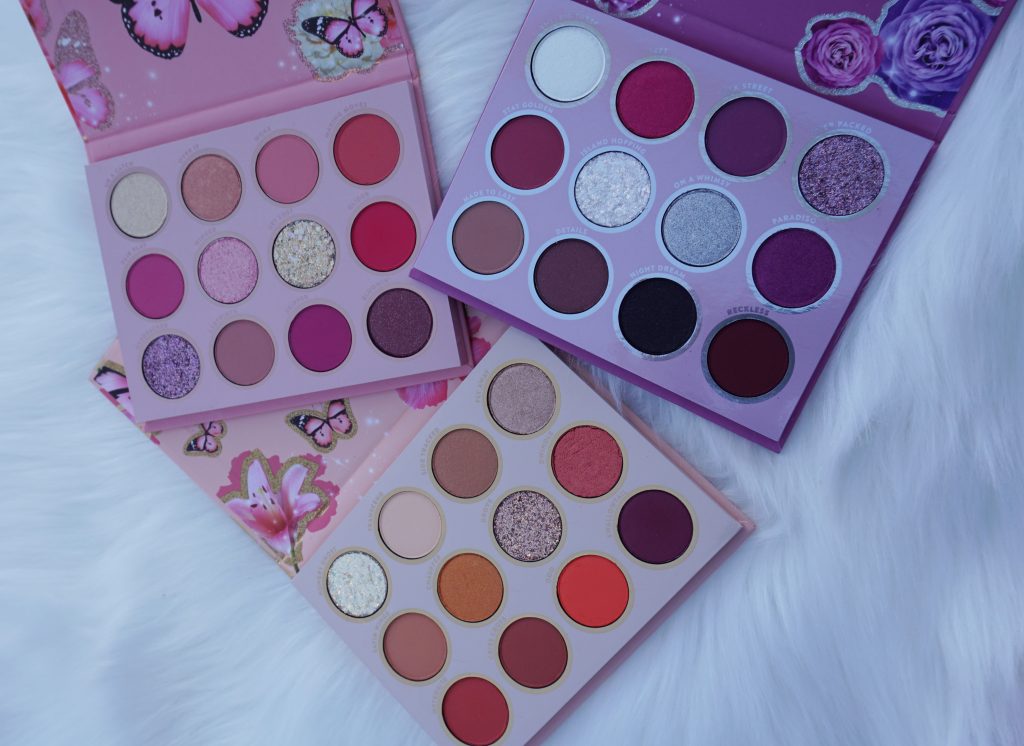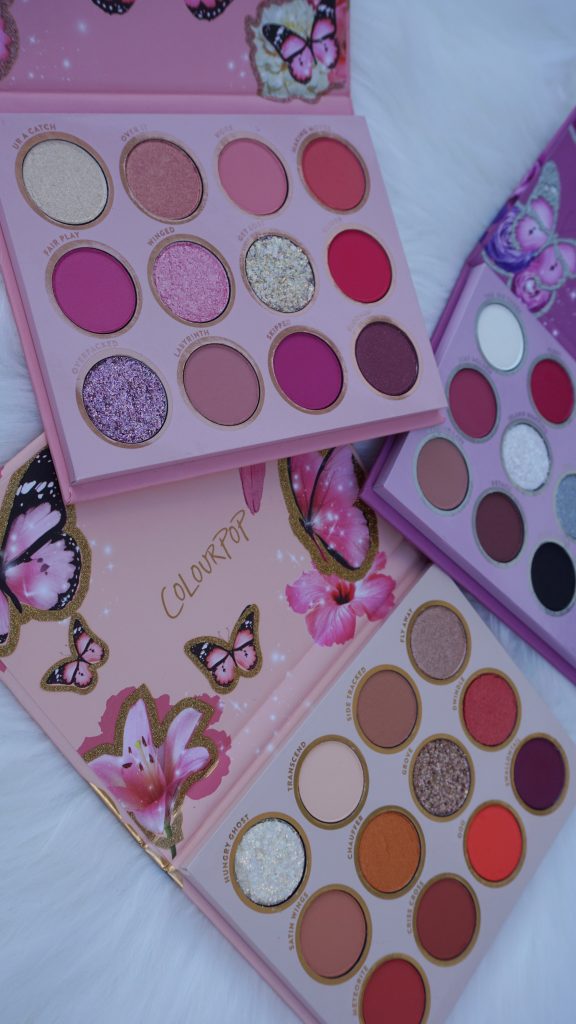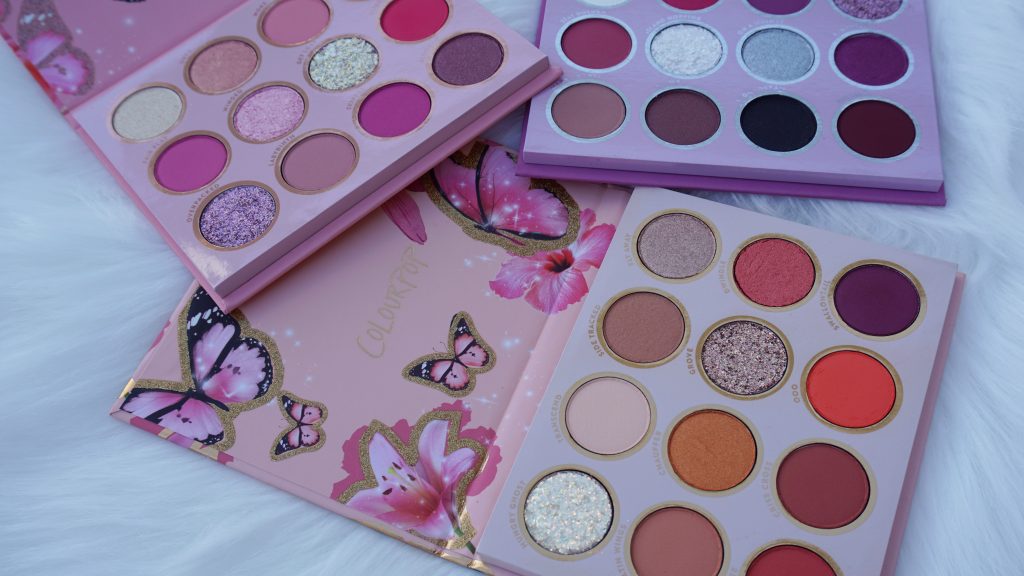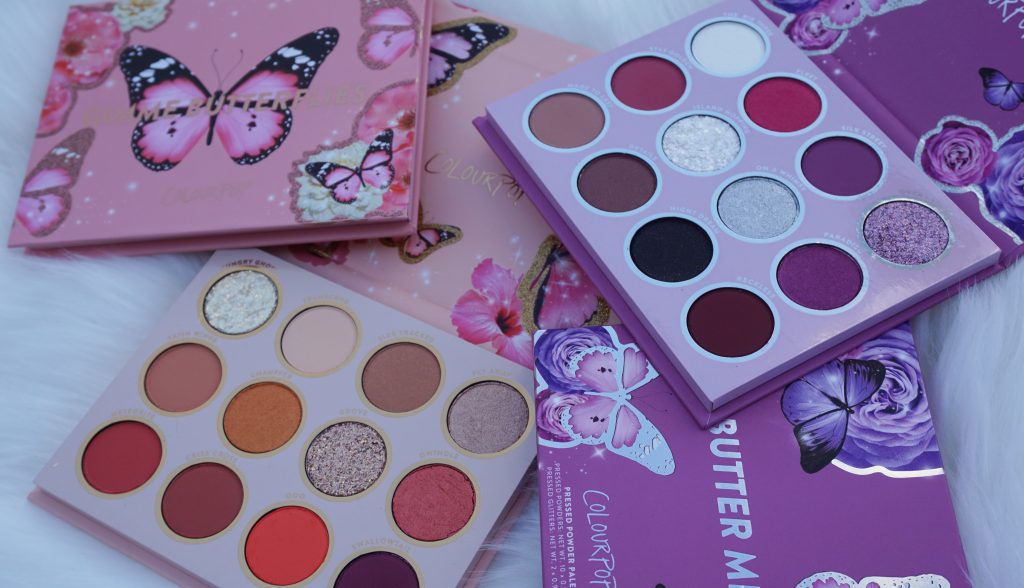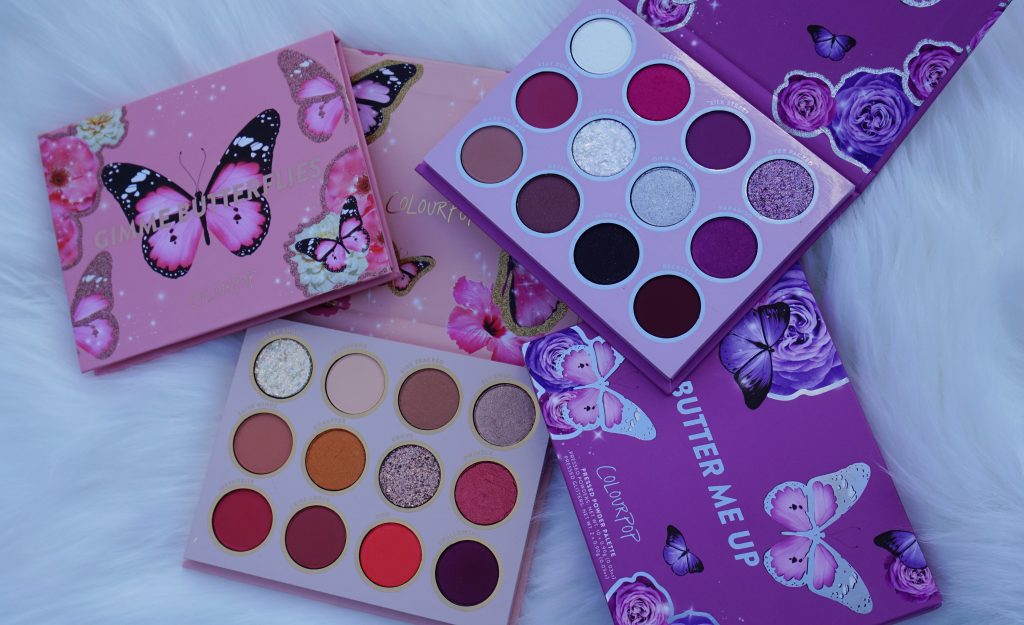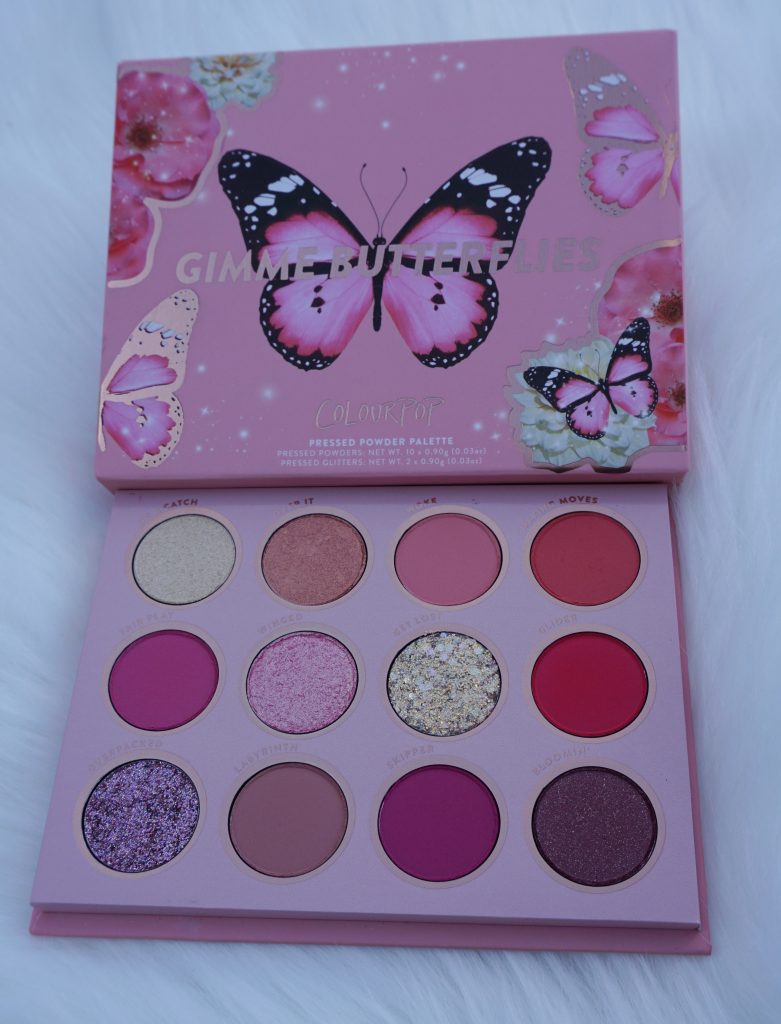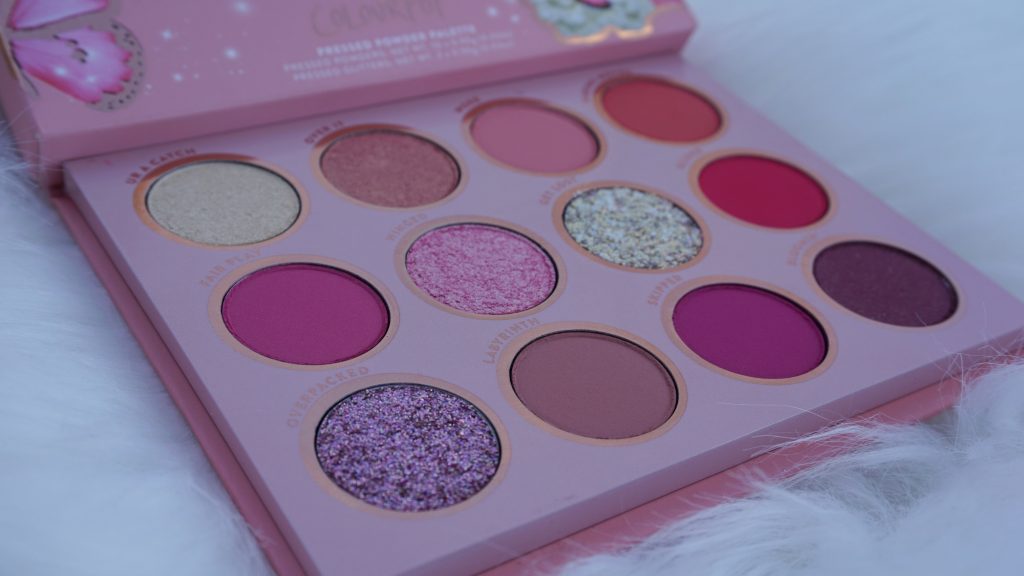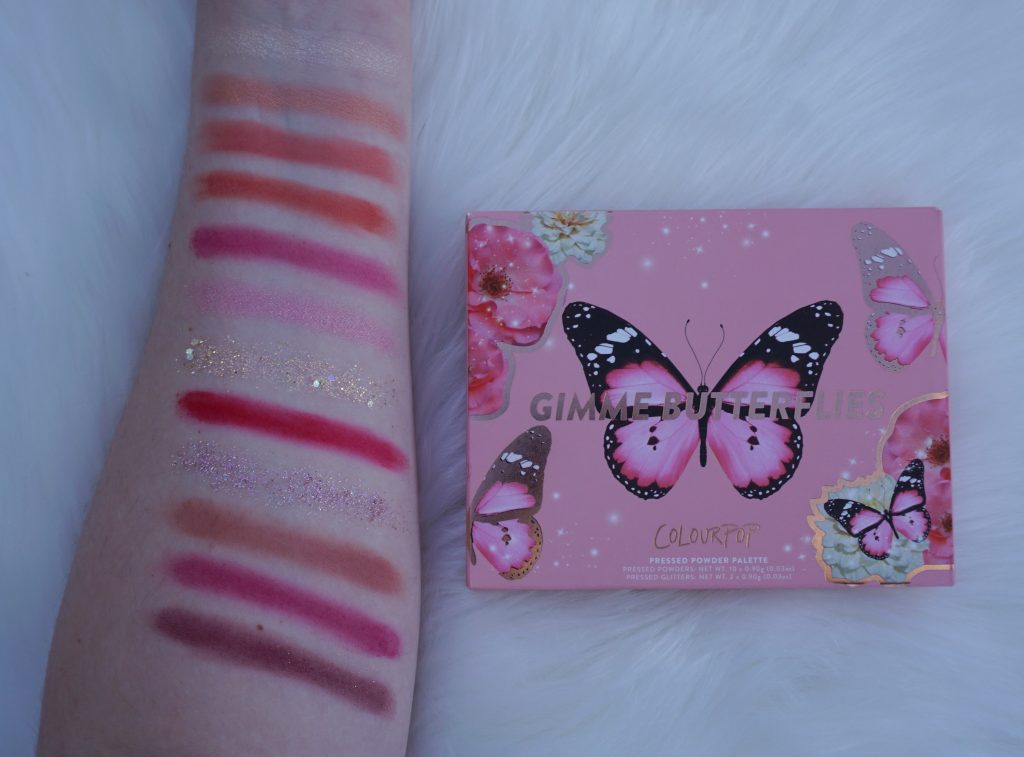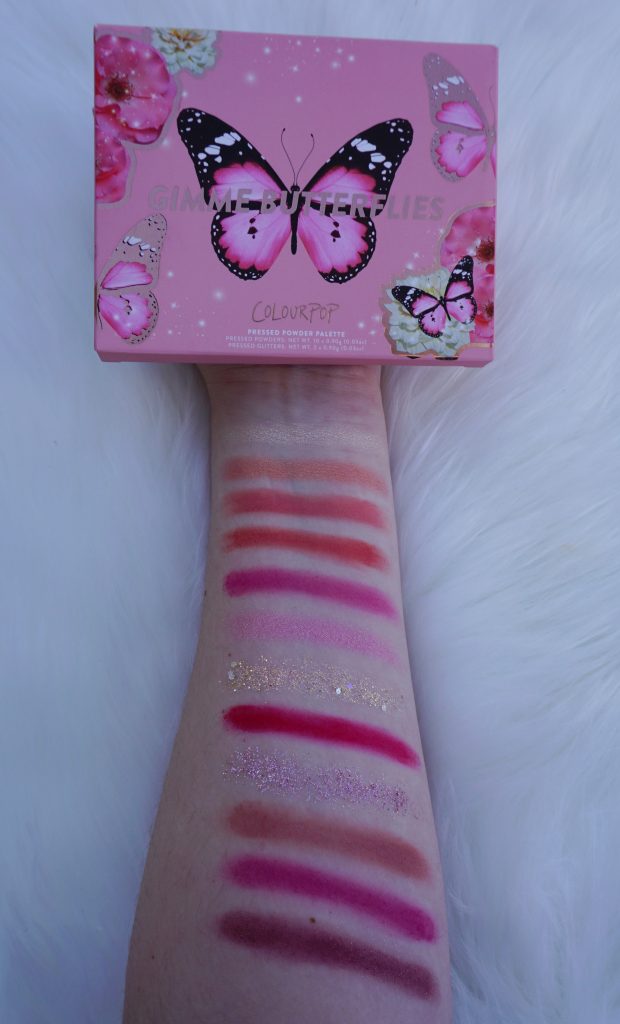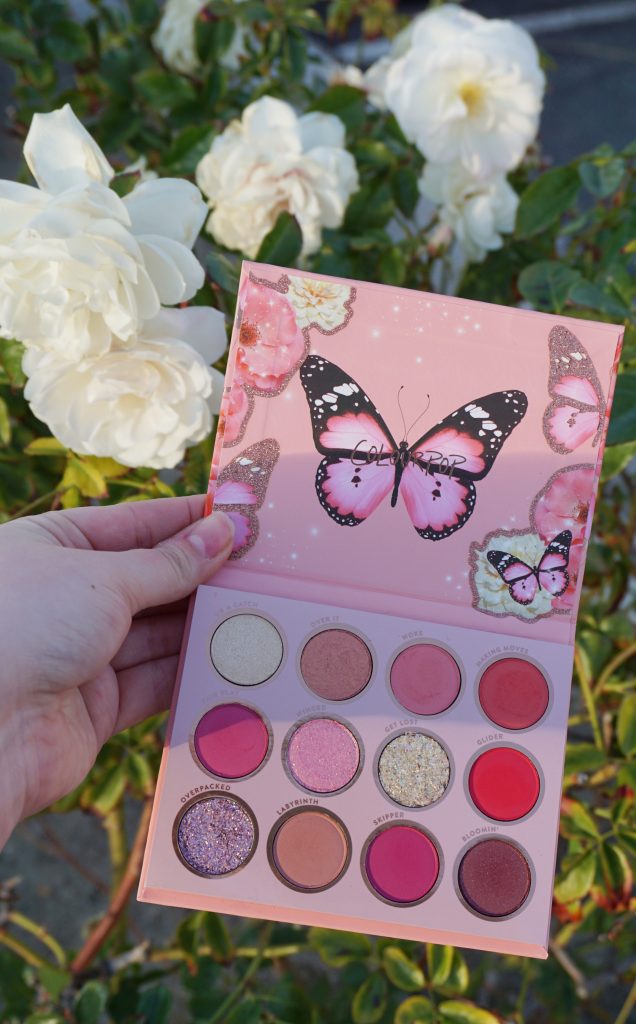 A Flutter is probably my favorite palette because of the orange and neutral shades. But you already knew that, huh? What can I say? I'm predictable.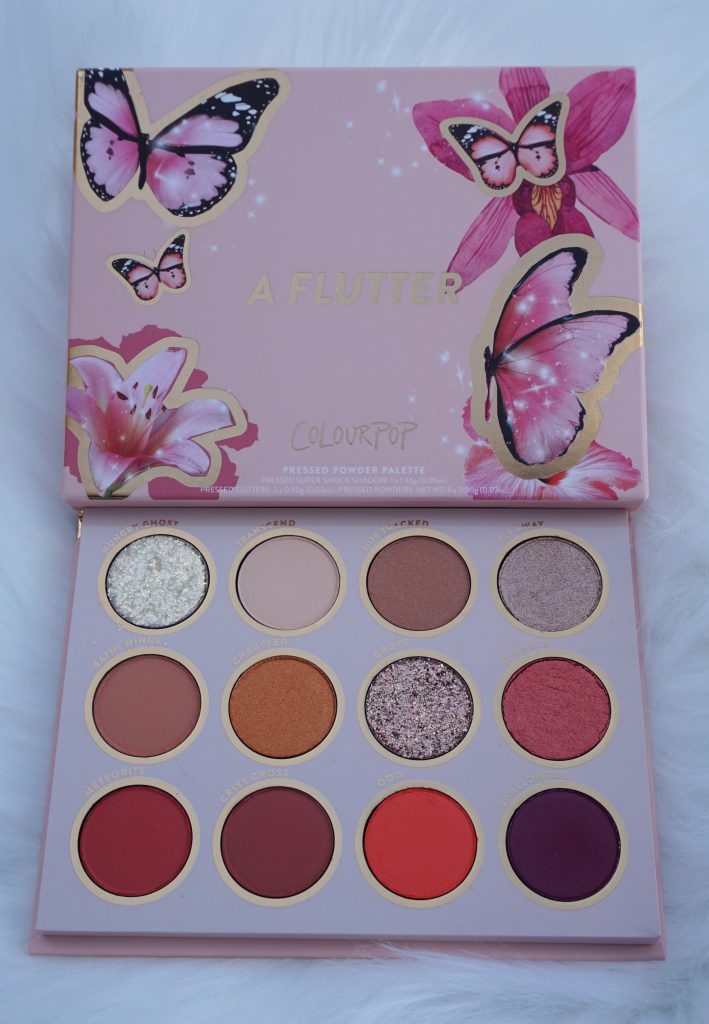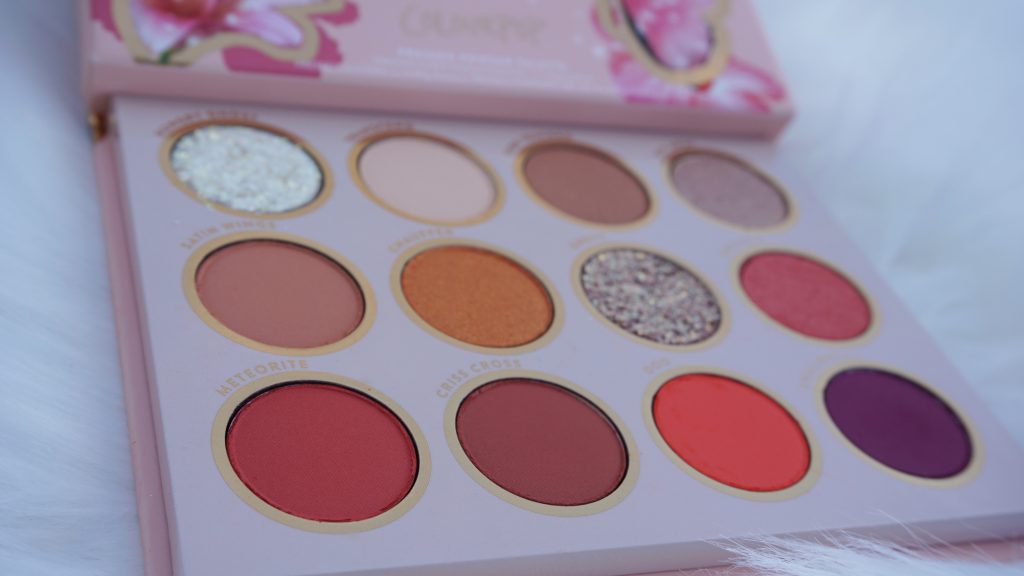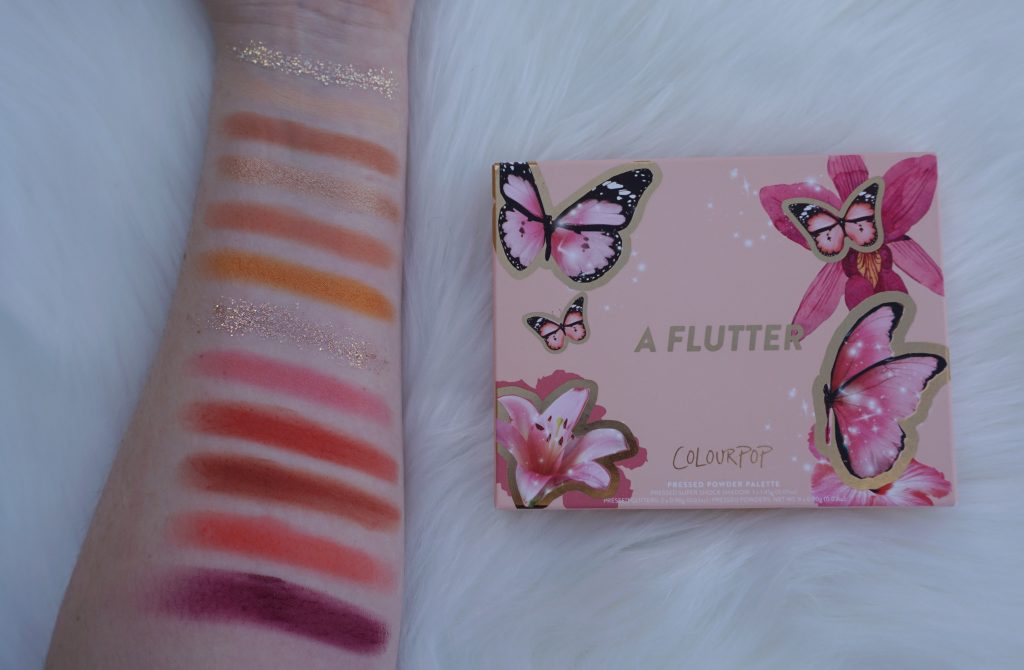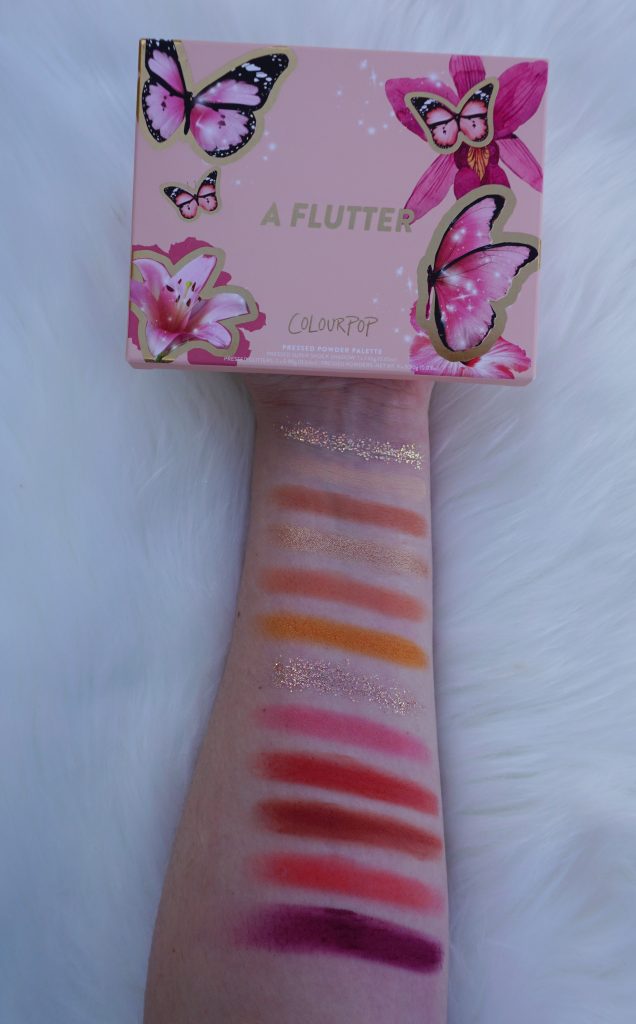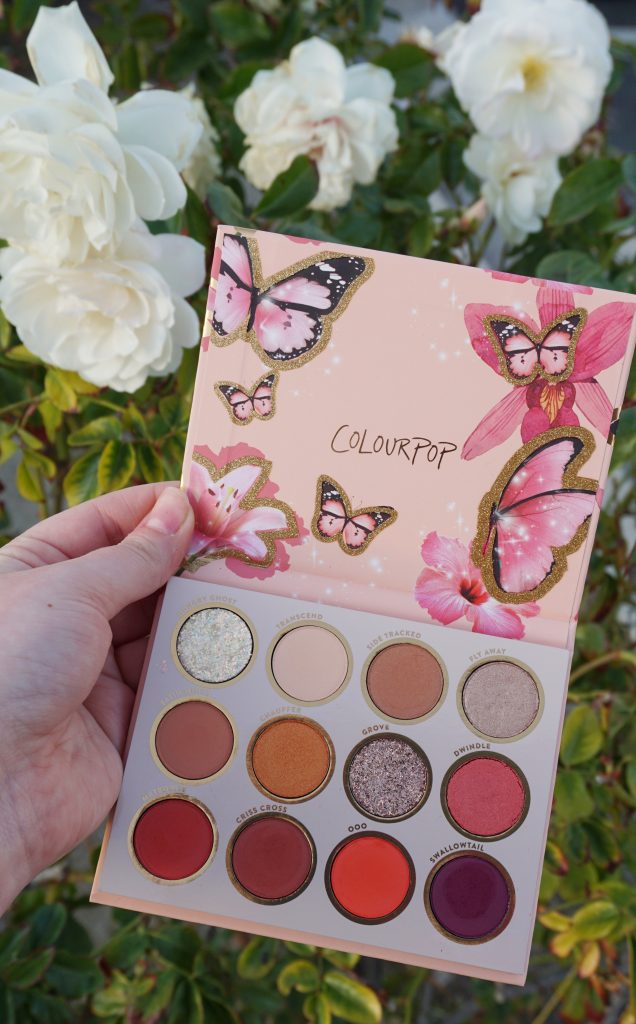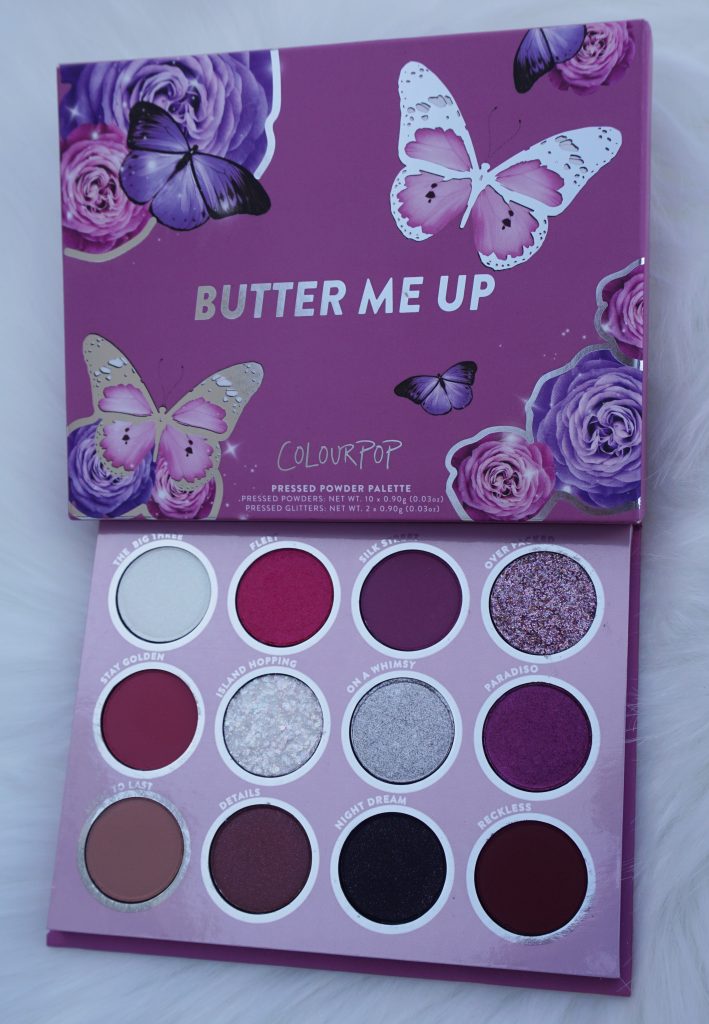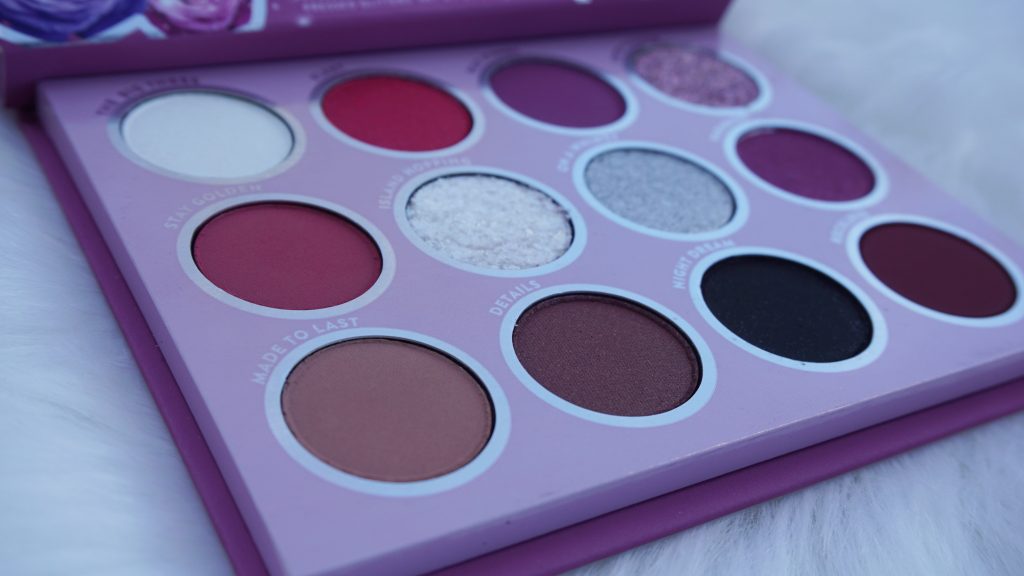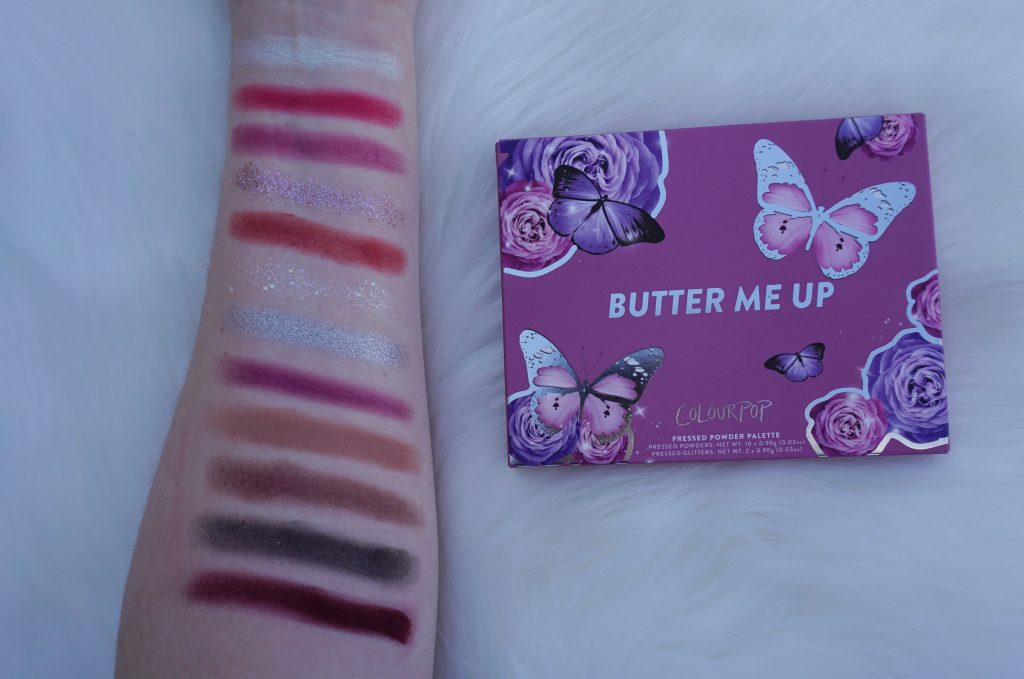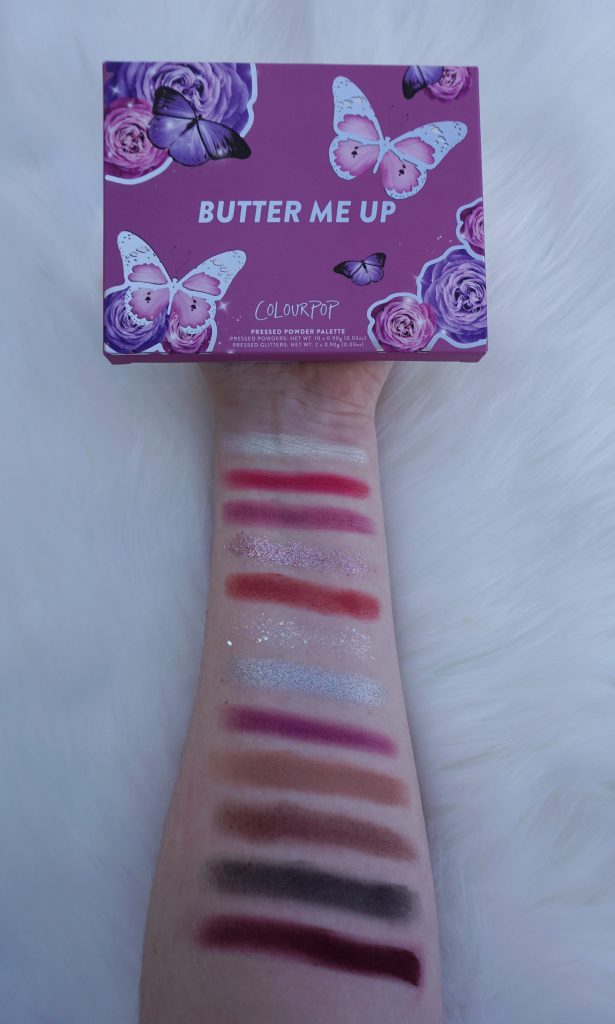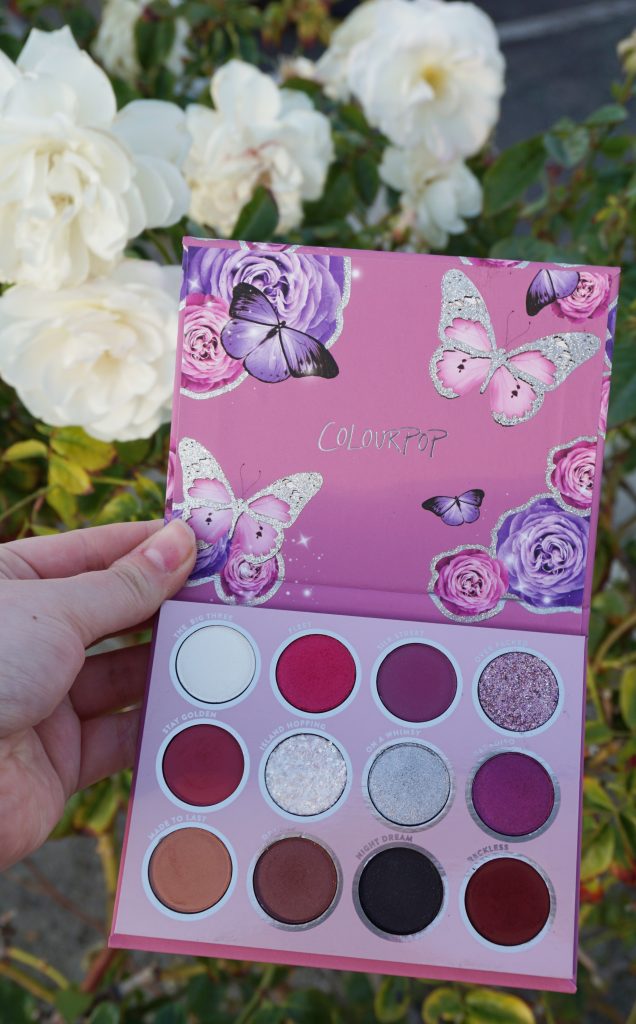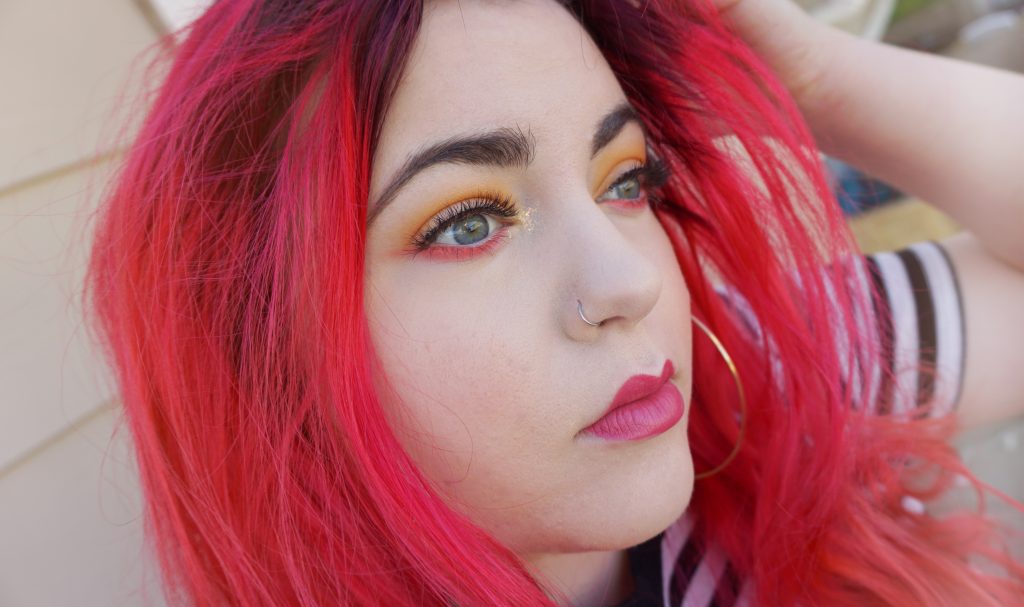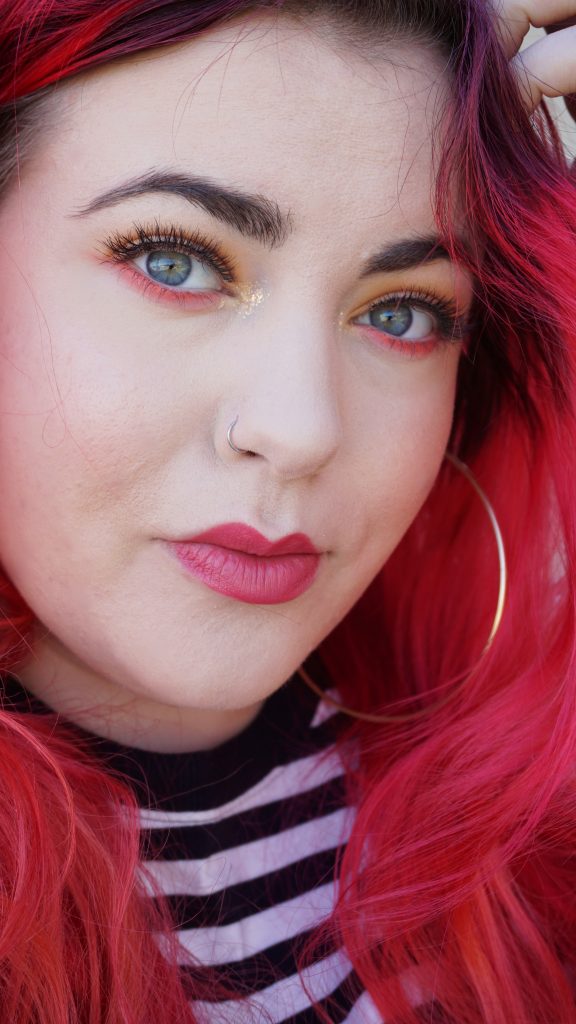 Here's a look that I created with the A Flutter palette! I used Chauffer on my top lid, and ooo on my bottom lash line. I'm also wearing a new Sheer Slick e.l.f. lipstick in the shade Dragon fruit.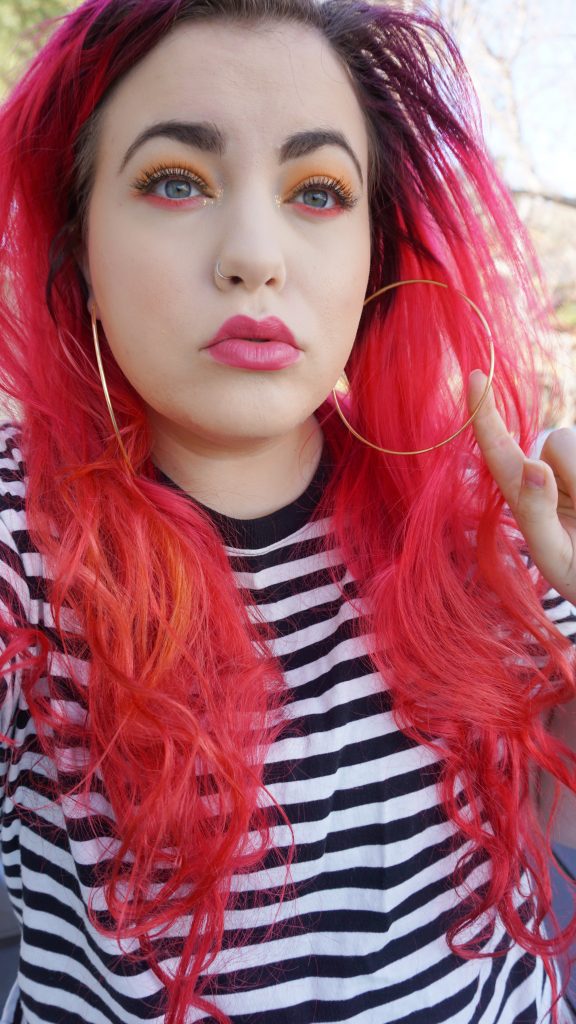 What are your thoughts on Colourpop palettes? I have a love/hate relationship with them. Their formula is great. Their packaging is cute, and the price point is good. But they release TOO MANY. I can't keep up! I wish they would take a deep breath, work on a totally different product, and THEN release another eye shadow palette.
I heard a rumor that Gimme Butterflies, A Flutter and Butter Me Up are an Ulta exclusive, but I imagine that they will slowly make their way to the Colourpop website. Again, I don't know if or when that will happen, but still wanted to mention it. I really hope they weren't a limited edition item because they're so pretty!
Which palette did you prefer?
All my love,