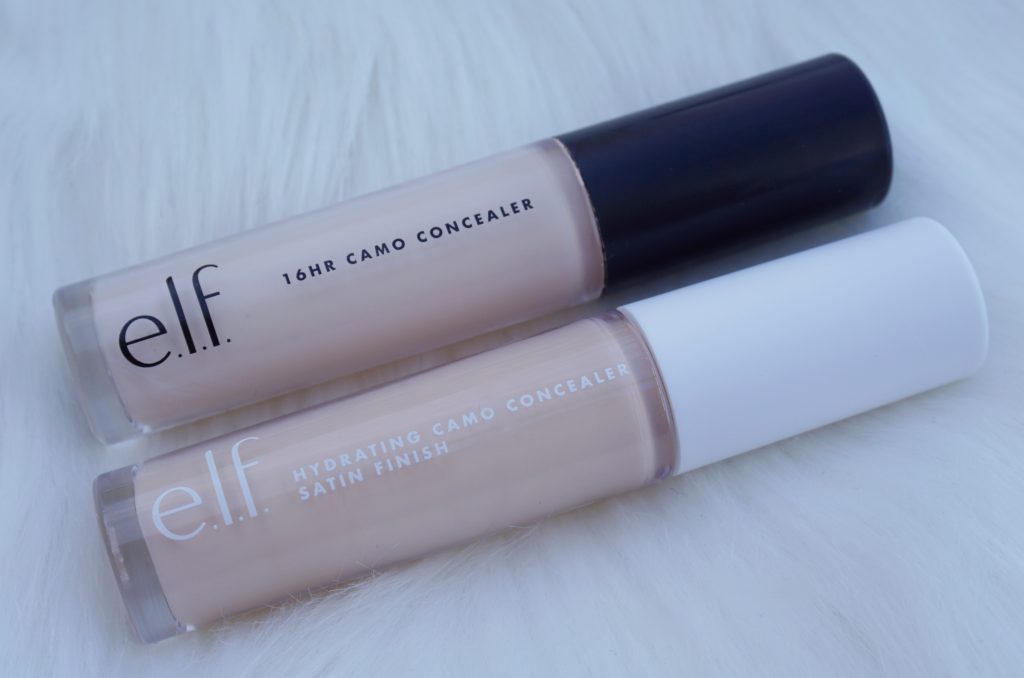 Two posts in one week?! Why not!
E.l.f. recently launched a hydrating version of their famous 16 HR Camo Concealer, and I wanted to compare them. Think of it as a makeup battle! As you already know, I love the original Camo Concealer. If I set it with powder and the Urban Decay All Nighter spray, it stays PUT. It starts to slowly disintegrate after roughly 7-8 hours, but that's more than enough time for me. Usually, at that point, I am READY to take my makeup off.
I have acne-prone, sensitive, combination skin, and my eyelids are always oily. They're also hooded so that combined with the oil… I'm guaranteed to have creasing. I have tried different primers, baking with loose powder… pretty much everything you can think of. The odds are against me, and I accept that. When concealers crease under my eyes, I don't hold them entirely responsible. I base my experience more on the ease of application, pigment, blendability, longevity and finish.
We will be getting very up close and personal in order for me to show the two competing sides. I hope my pores don't traumatize you. 😛
I applied the hydrating concealer under my eyes on the RIGHT side.
I applied the 16 HR concealer under my eyes on the LEFT side.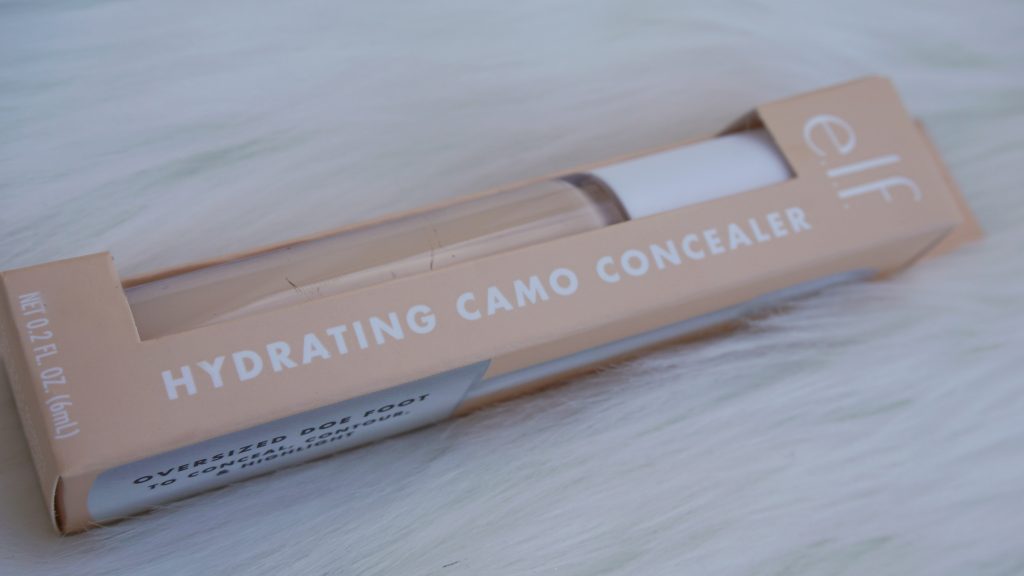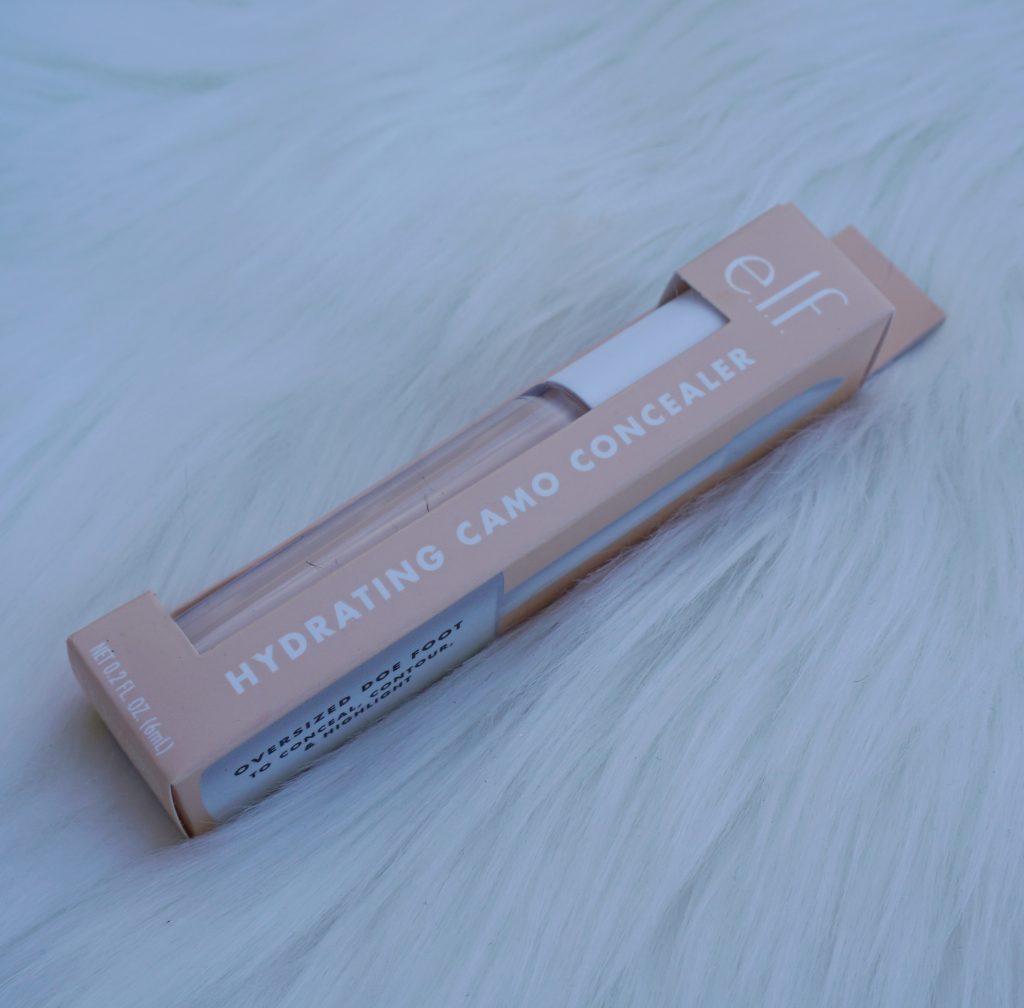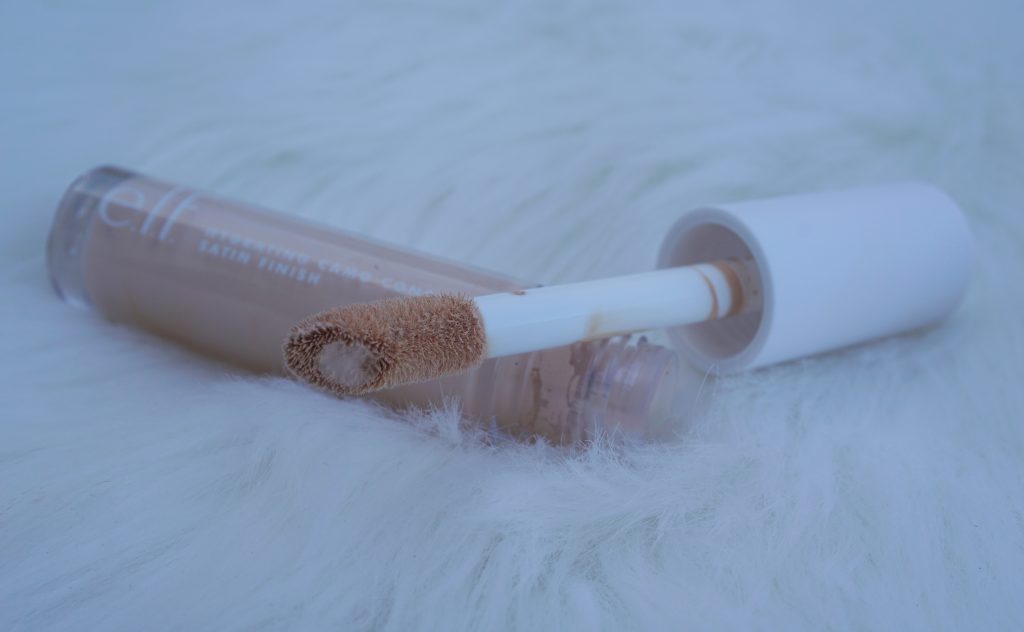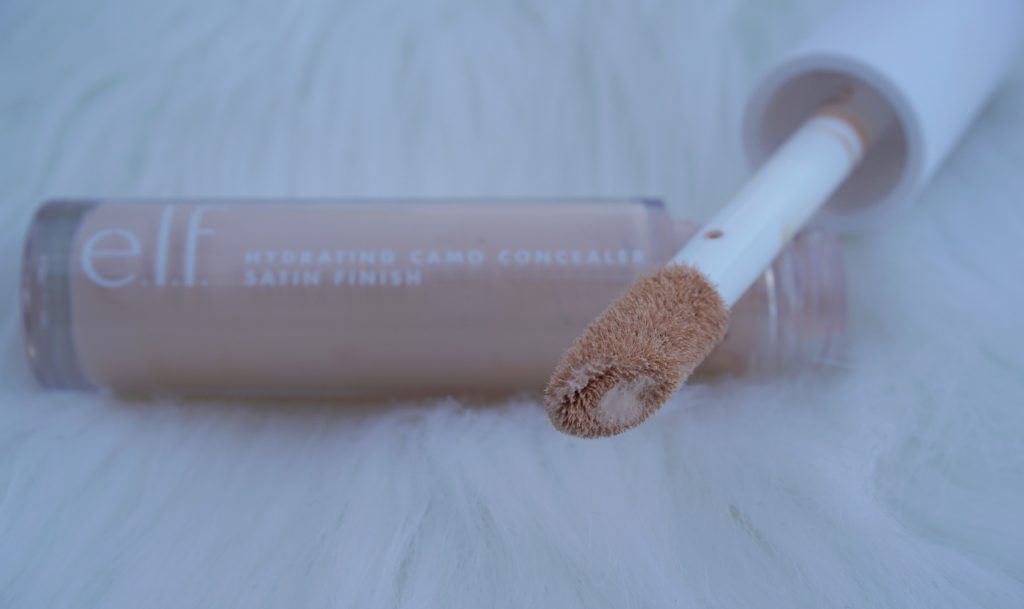 The packaging is basically the same. I happen to LOVE the giant doe foot applicator. I heard that some hate it, and it has been so interesting to hear other opinions.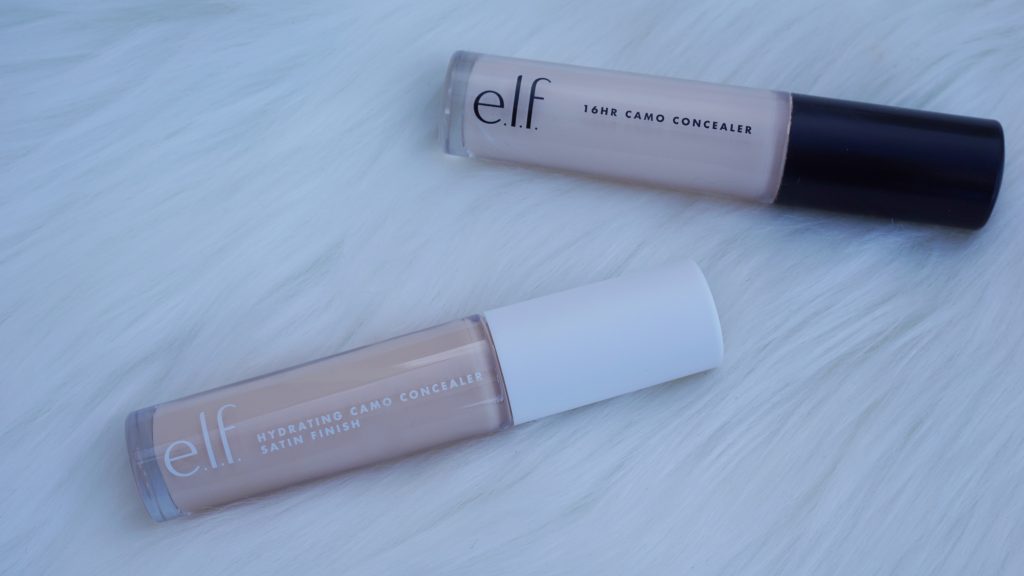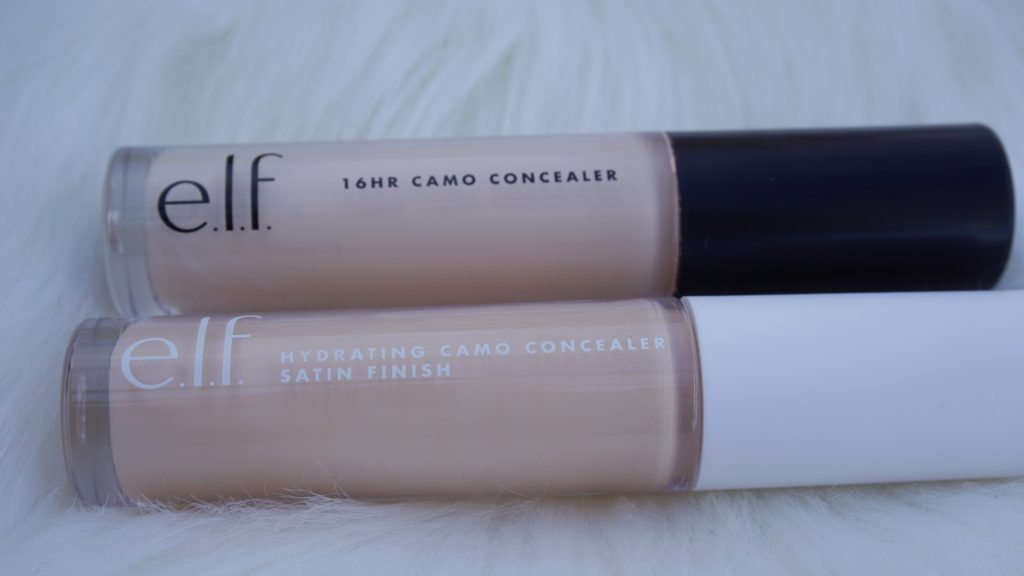 The concealers are both in the shade Fair Warm, but they do NOT look the same. I could see a color difference when I first applied them, but once my makeup was finished, they looked practically the same.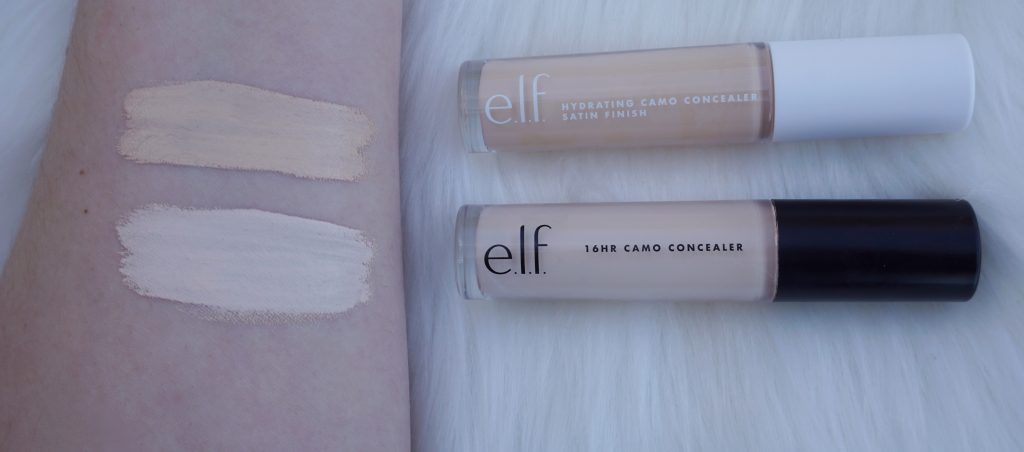 First applied with no powder…
You can already see product built up on the bottom of my eyes, and in the crease. That is totally normal though without setting powder! If you look closely, you might notice the color difference. It is minimal, but it's there.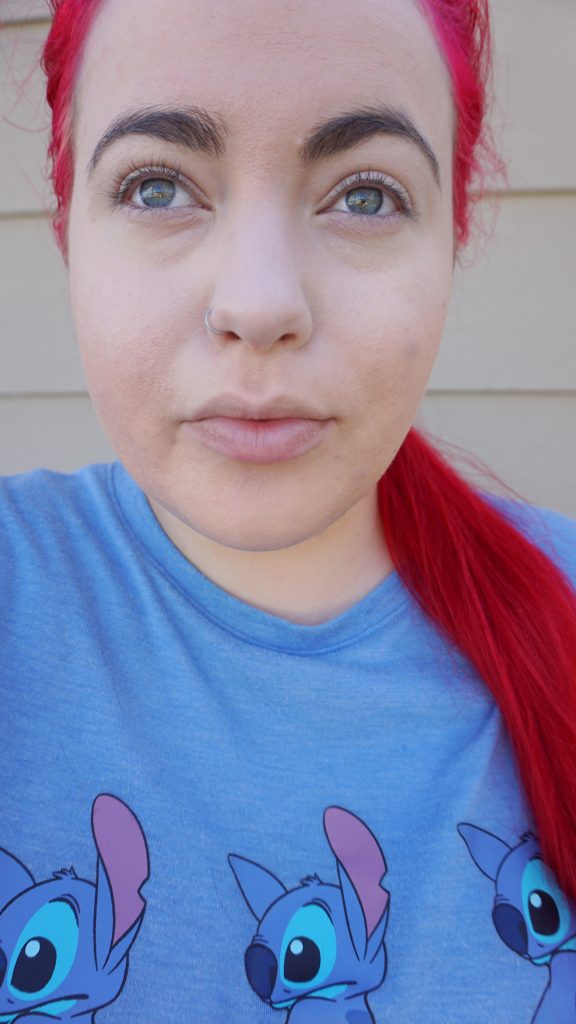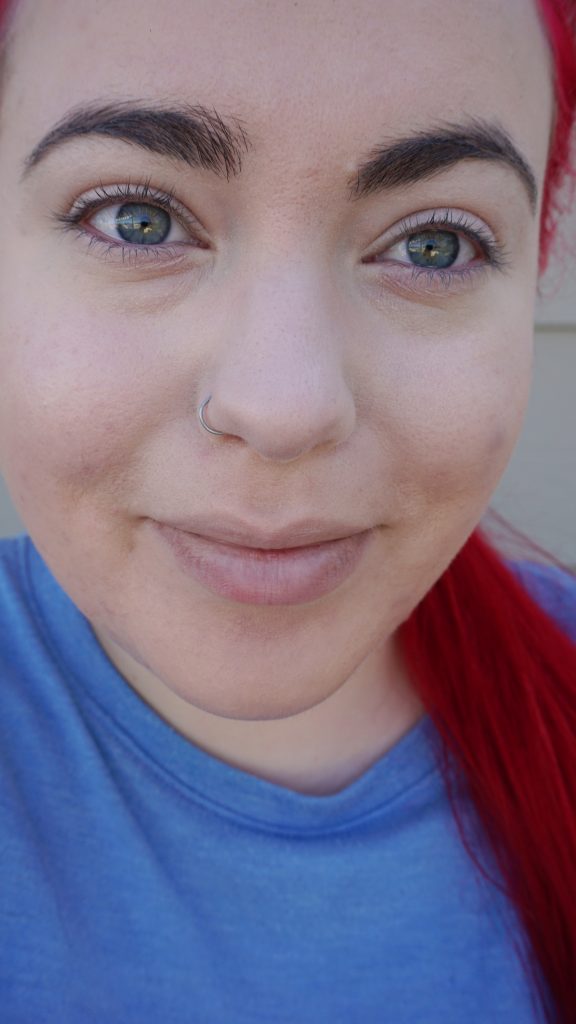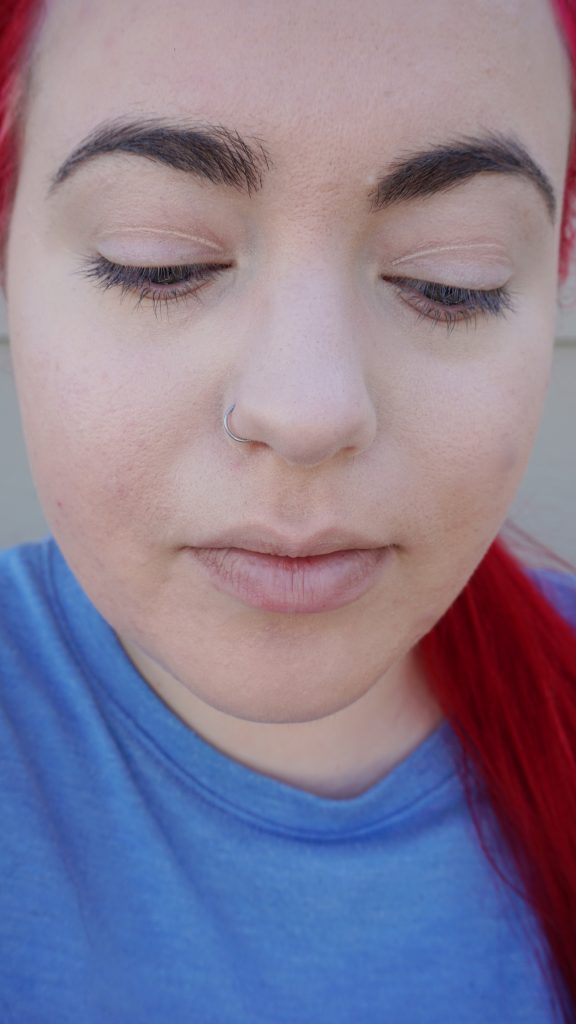 At 12pm after I finished the rest of my makeup…
I used the e.l.f. Putty Primer on my nose, set the concealer with the NYX HD Finishing Powder in Banana, and used the e.l.f. Magic Mist and Set spray to glue it all together. I really wanted to keep my routine the same in order to successfully test the hydrating side.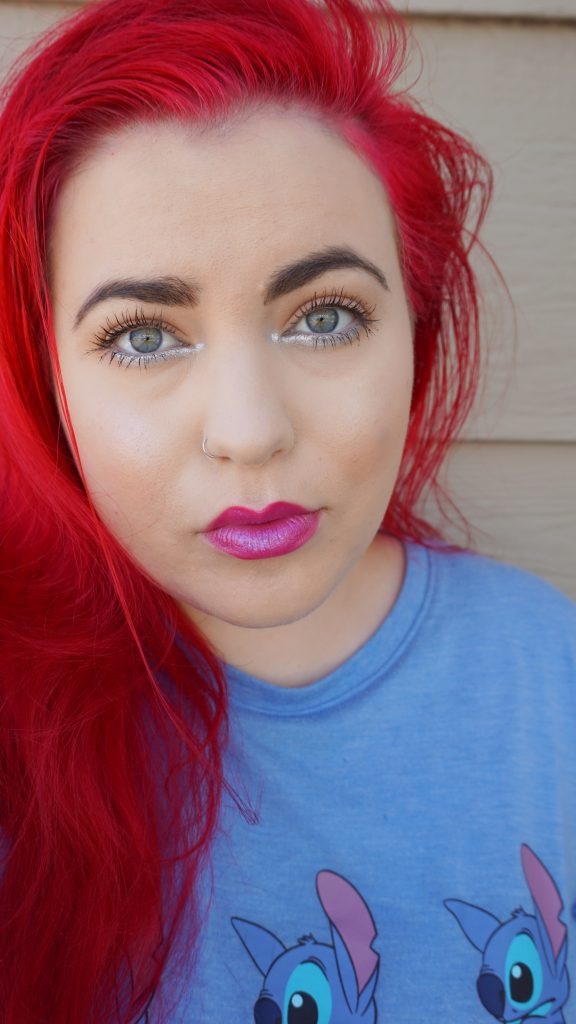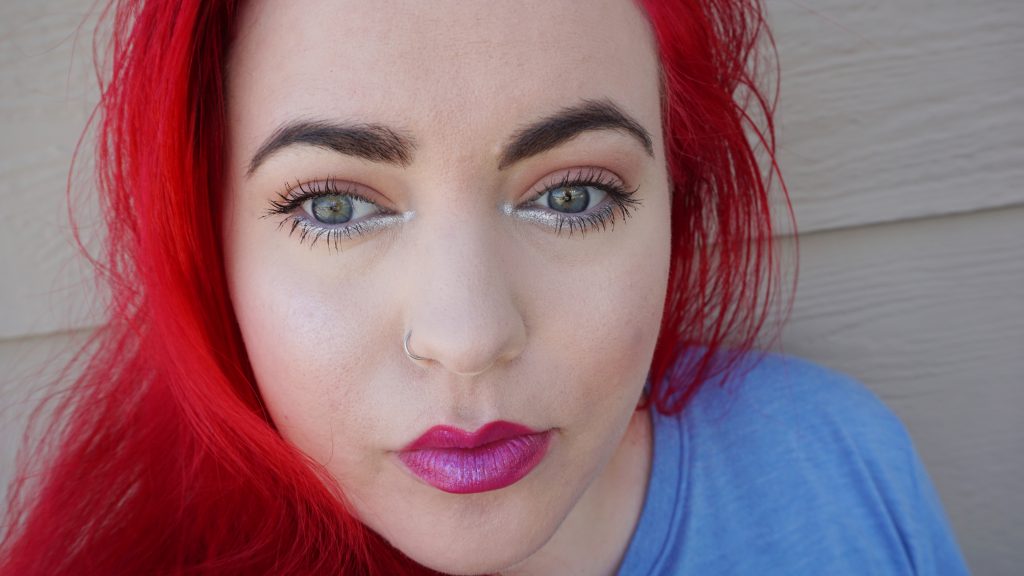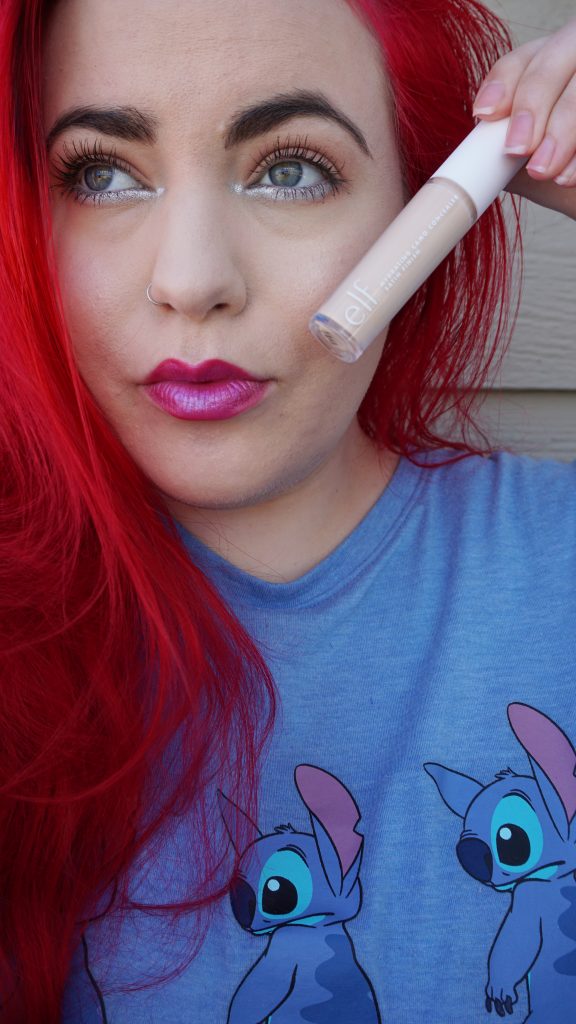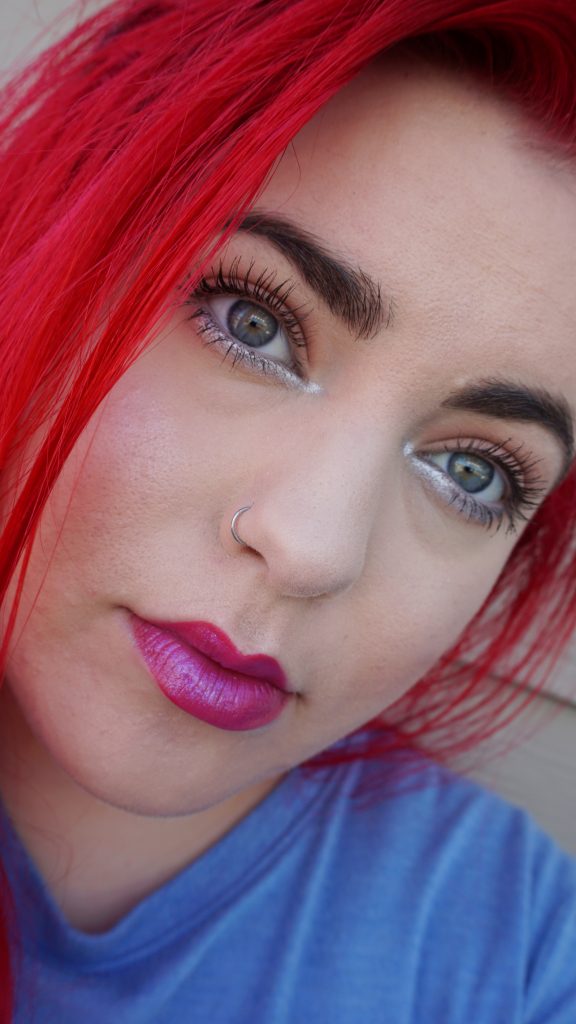 Final check in at 7pm…
Seven hours later! I had been moving around a TON, and blowing my nose (yay for allergies!). Because of that, I am pretty impressed with the results. There was creasing under my eyes which I knew would happen, slight discoloration on my nose, but overall, it was not terrible. The hydrating side was definitely more luminous, dewy and fresh. The 16 HR side was dry, and crusty in some parts.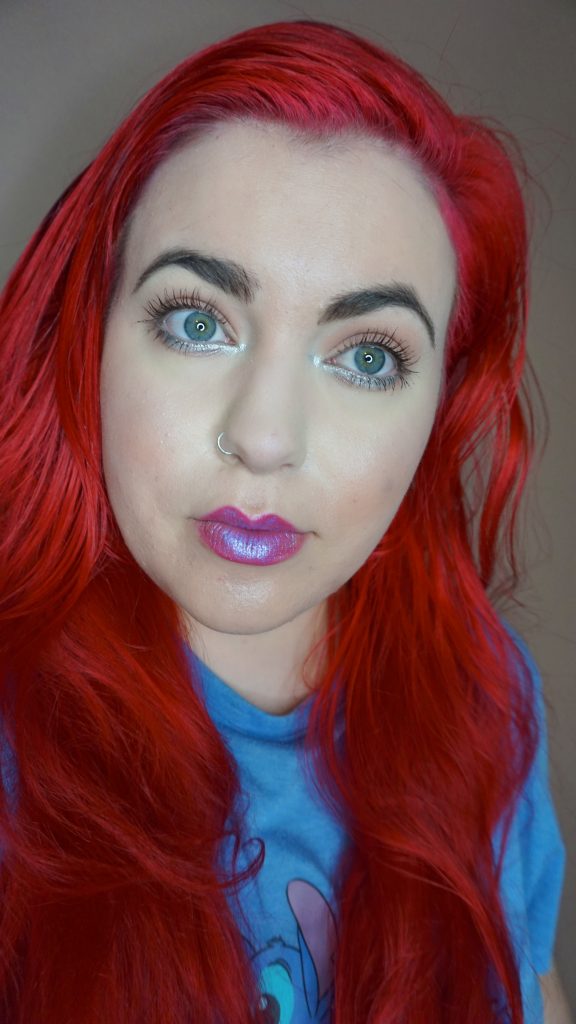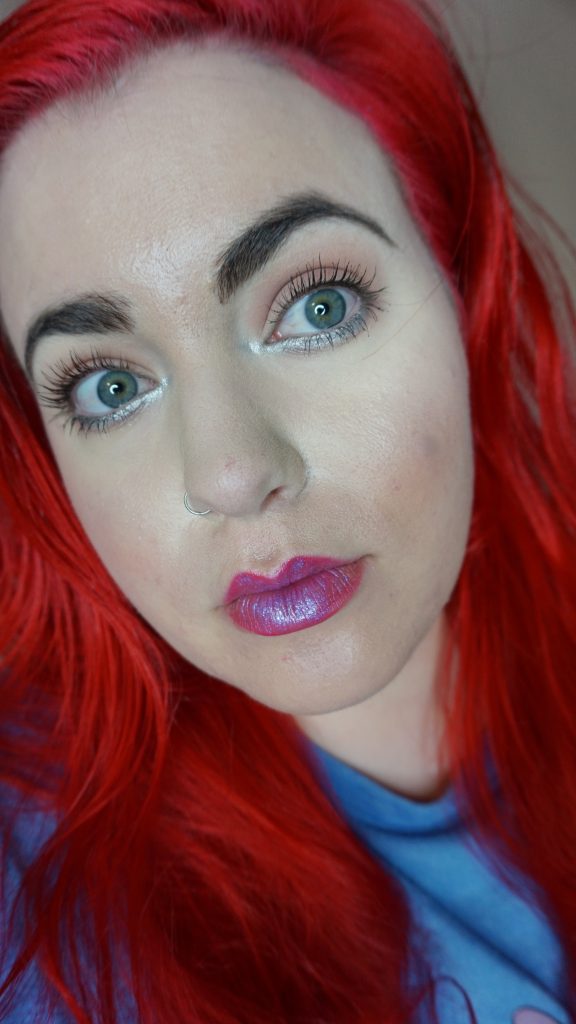 Hydrating concealer side…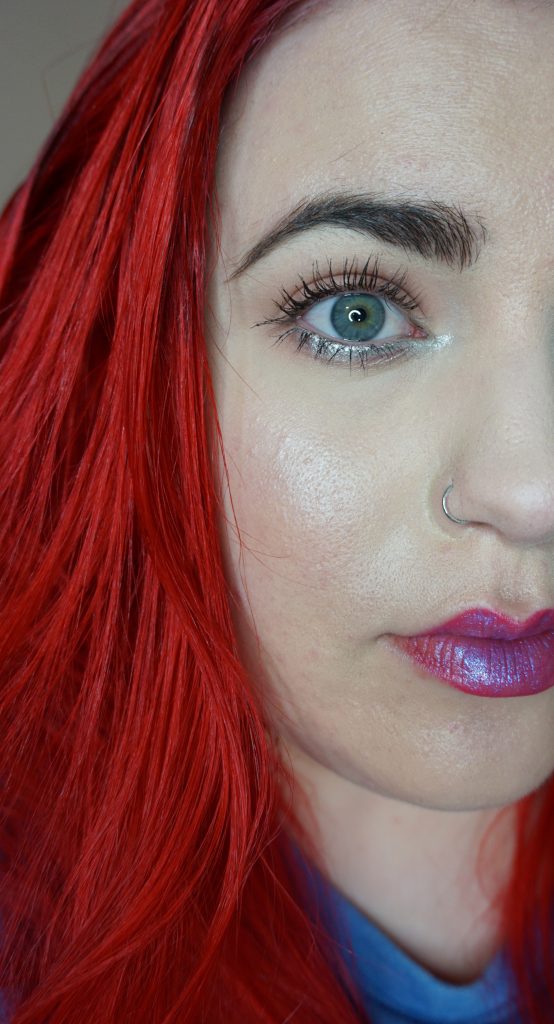 16 HR side…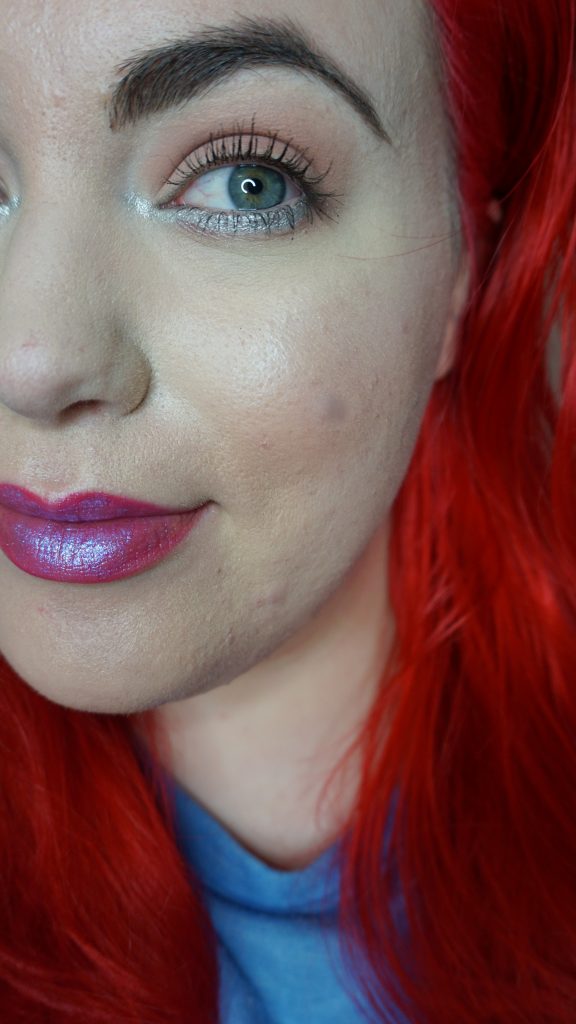 Before you scroll, can you guess the winner??? Drum roll please!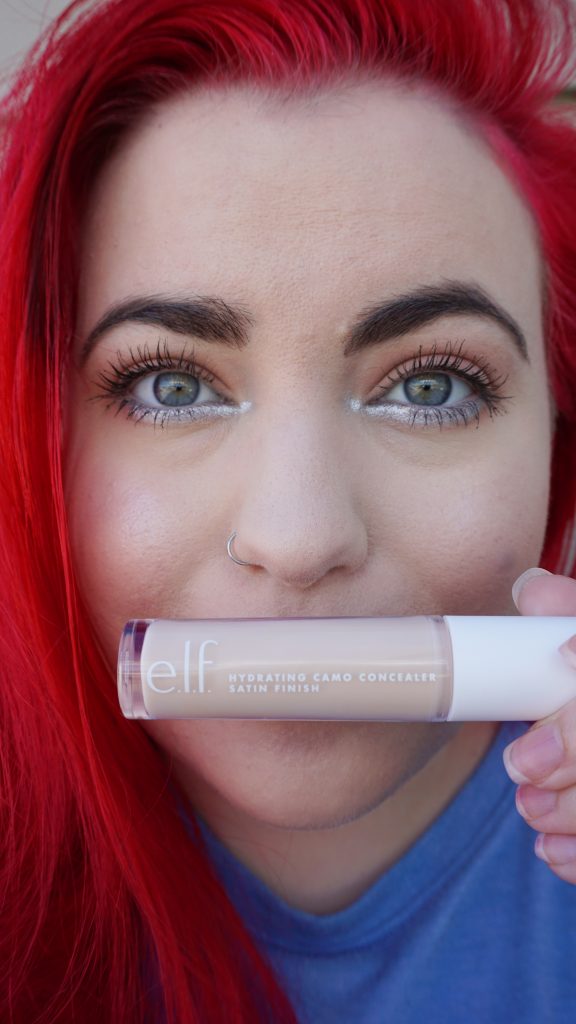 And the winner is… the Hydrating Camo Concealer!
I still enjoy the 16 HR one, but the hydrating formula sat best on my skin. As I get older, I notice myself reaching for more luminous and hydrating options. I would rather my skin appear slightly oily and dewy instead of dehydrated. That being said, I will still be using the 16 HR option for concerts or shorter events when I need it to really lock in place. For everyday use though, I will gravitate towards the hydrating concealer!
Maybe I will get really crazy, and mix the two together! If I do, I'll let you know my thoughts.
Have you tried any of the e.l.f. concealers? Which one is your favorite?
All my love,