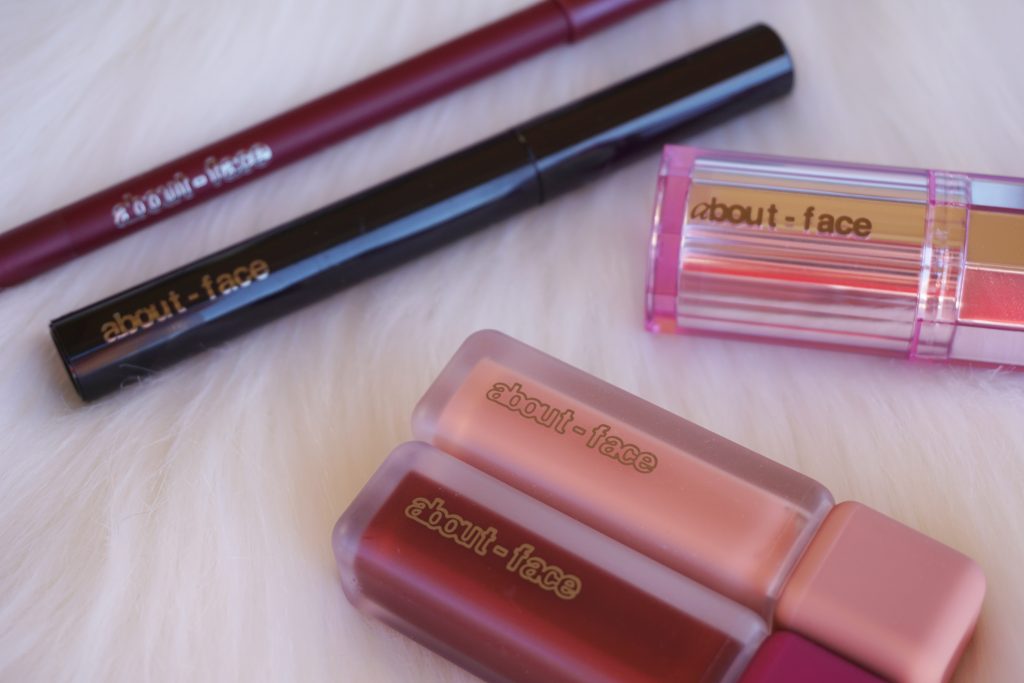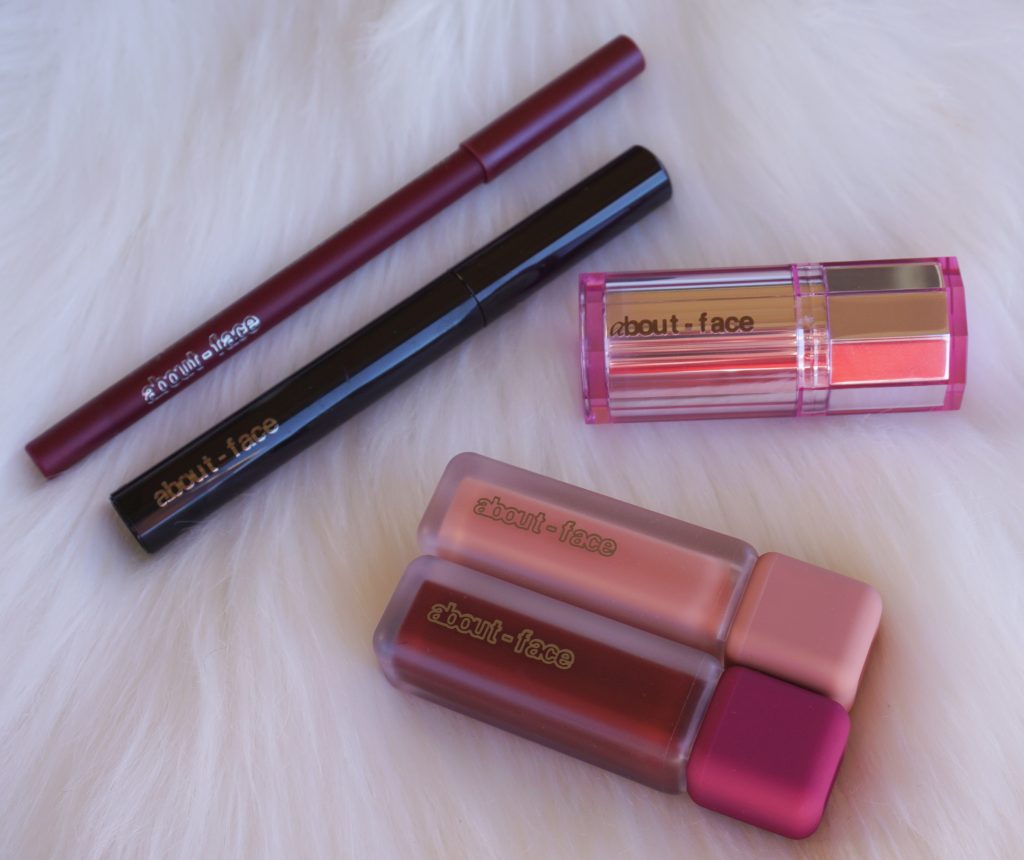 Who else has been obsessed with Halsey since her YouTube and Room 93 days? I played that EP to death for years. She has a way of putting vulnerable human thoughts into words and turning her pain into art. Needless to say, I was excited to see how she would do the same with makeup.
She recently launched her vegan and cruelty free makeup brand called about-face. About-face means to change your direction, attitude or point of view, and it is also an ode to her real name Ashley Frangipane.
I only have a select few about-face products, but I still wanted to share my initial thoughts with you.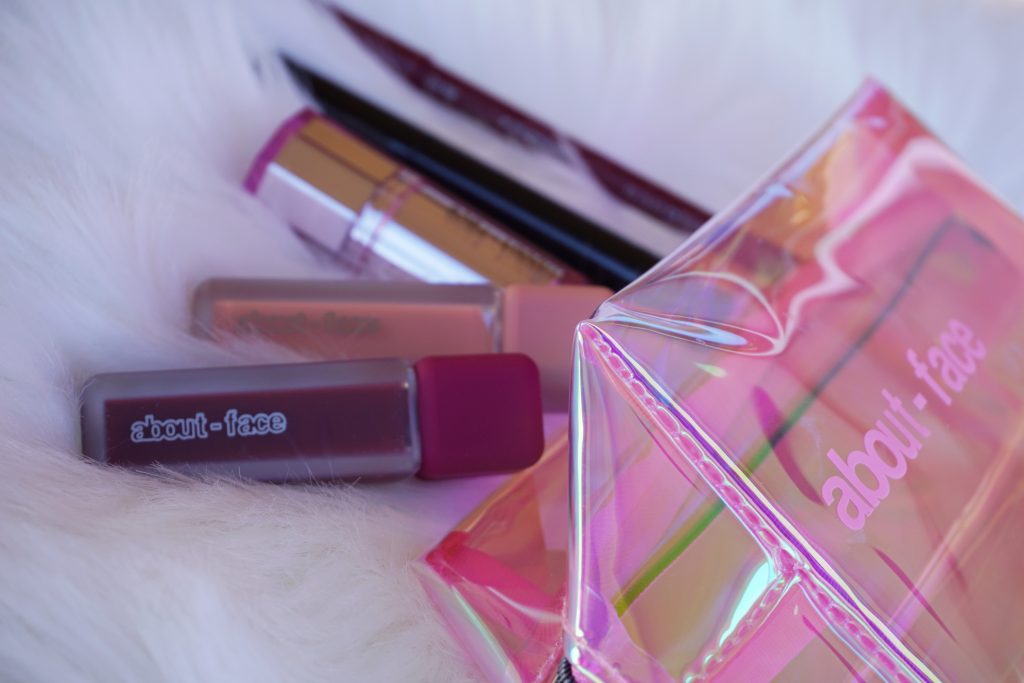 Limited Edition Cosmetic Bag – $17 (I linked a similar one):
We are going to get the negativity out of the way first! The cosmetic bag is nice if you are a true Halsey fan, but honestly, save your money. Or spend it on the makeup instead. It is a very generic, mediocre bag, and for the price, you could find a nicer one at Ross or Target. Please don't be angry, Halsey!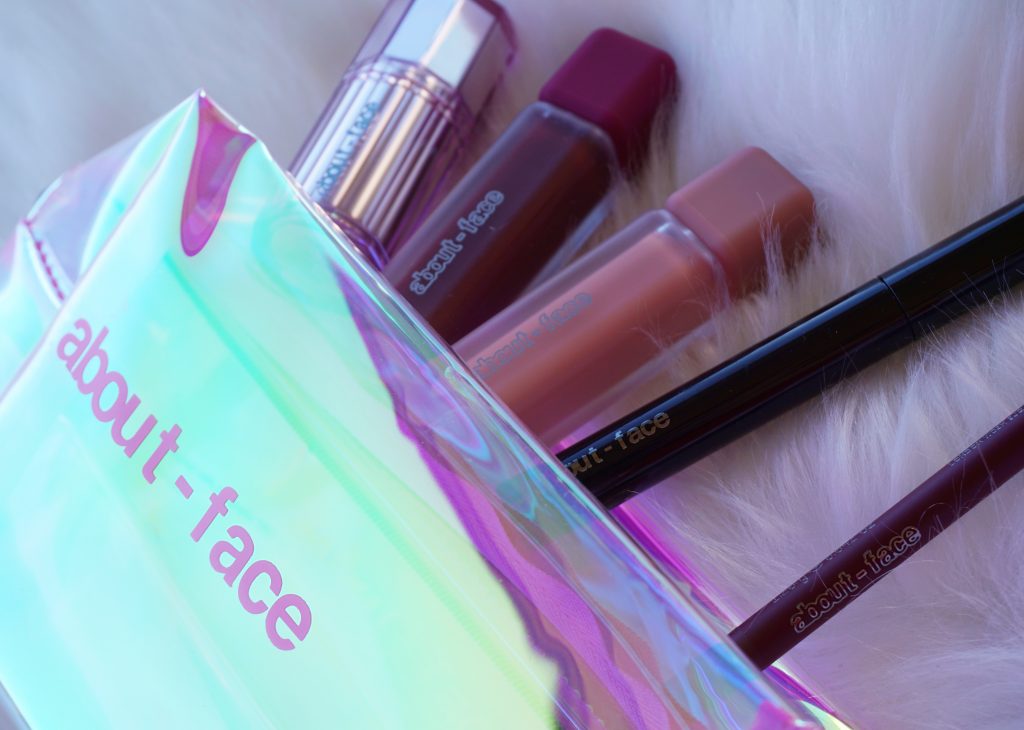 Light Lock Stick in Champagne – $25:
The Light Lock Stick is probably my favorite product from about-face that I have tried so far! While I love a good powder highlight, I must admit that using a stick is much easier. You have a lot more control (especially if you use your fingers like me), and there is zero fallout or sparkles flying everywhere.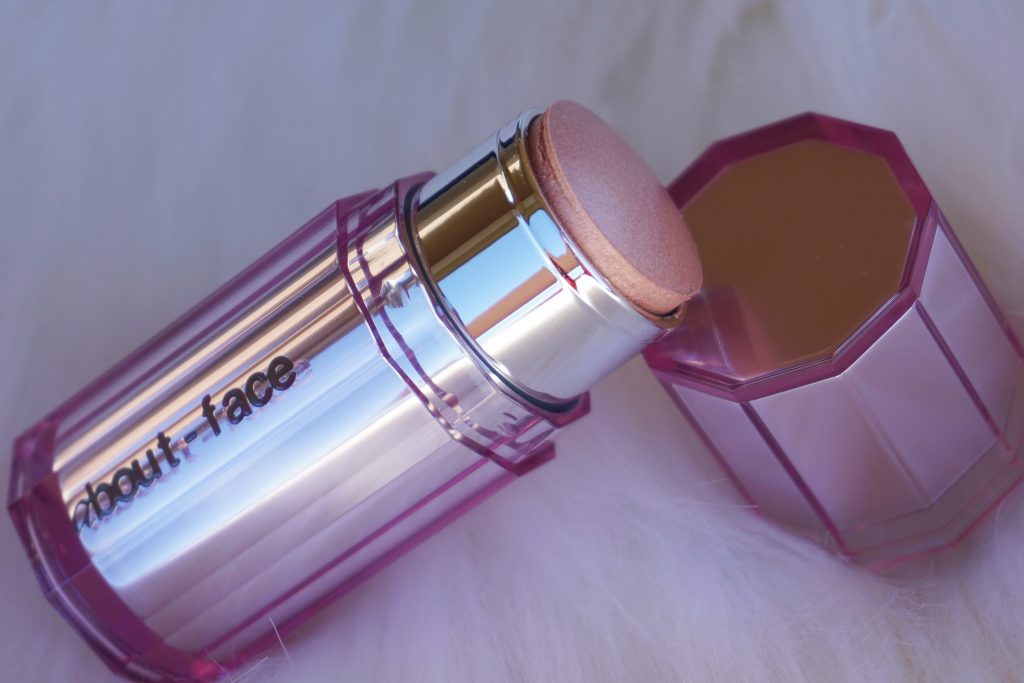 Shadowstick in Kill the Lights – $21:
To be honest, using a shadow in a stick form is a foreign concept to me. I like the idea of having no fallout and more control of the application, but I need more hands-on experience before I can comment. The Kill the Lights formula was pigmented and smooth as butter though!
Matte Fix Lip Pencil in Lost Time – $17:
I was surprised by how much I enjoyed the lip pencil. It was effortless to apply, kept my lipstick from bleeding and the color is gorgeous. However, simply JUST because of the price, I do not see myself buying more. I know that I can find equal or better lip pencils for half the price at the drugstore.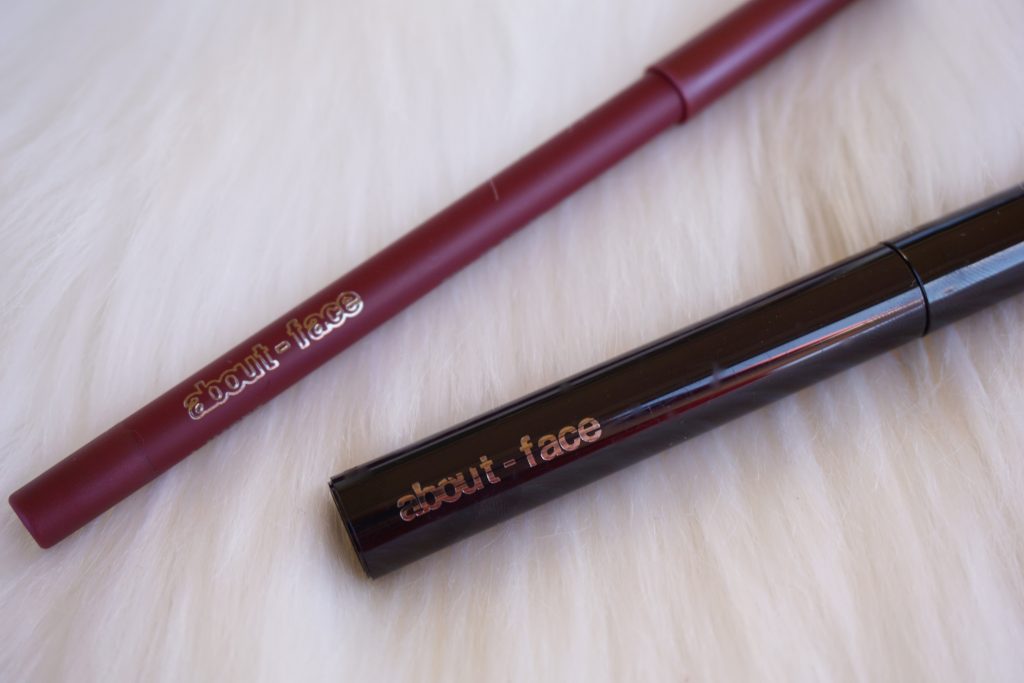 Paint-It Matte Lip Color in Take Aim and Pale Pink – $22:
You already know how much of a lipstick junkie I am so me loving these will come at no surprise. The doe foot applicator is the perfect shape and size to distribute the product, and once dried, the lipstick will not budge. If you combine it with a lip liner, it will be almost foolproof.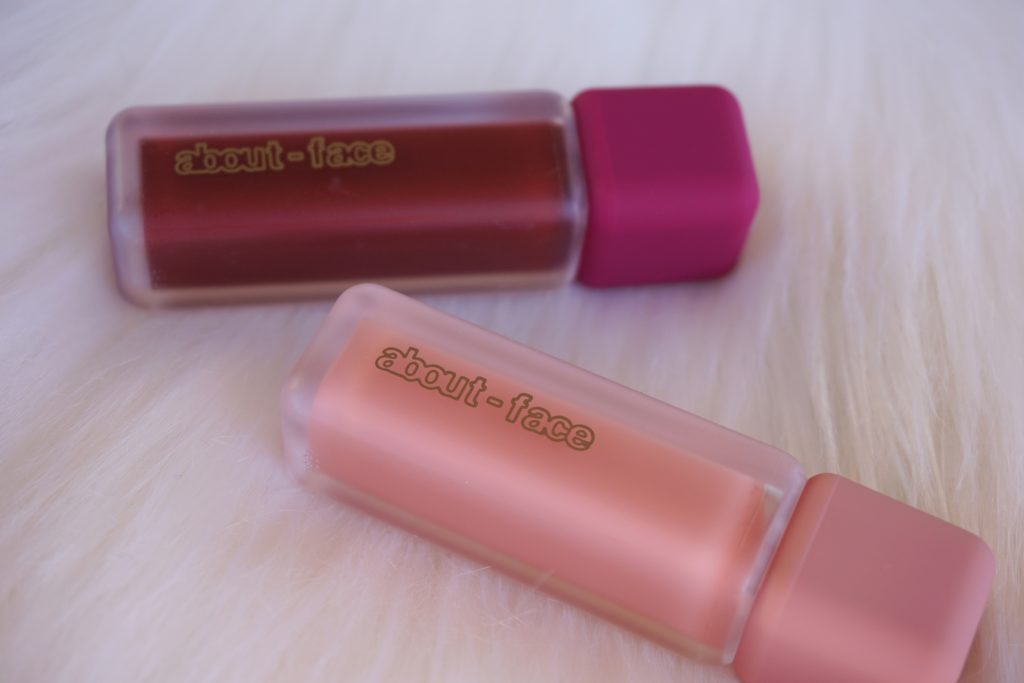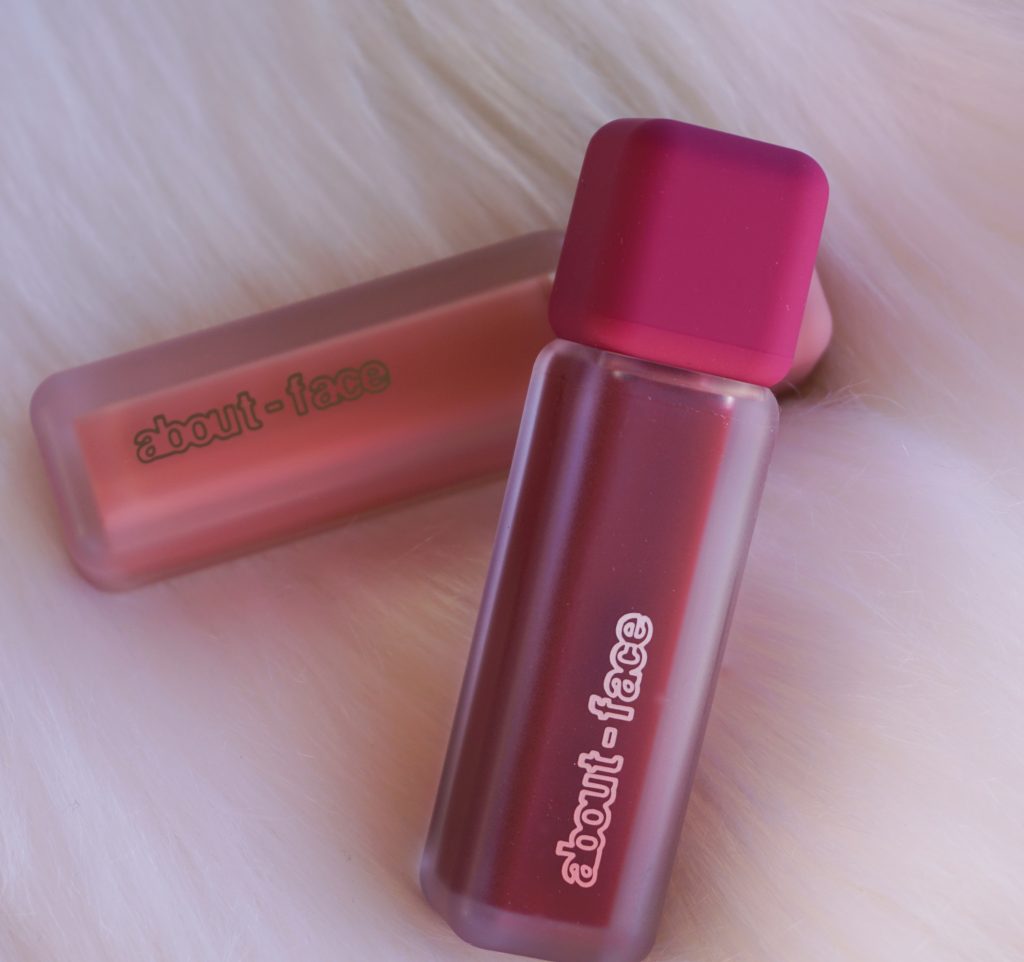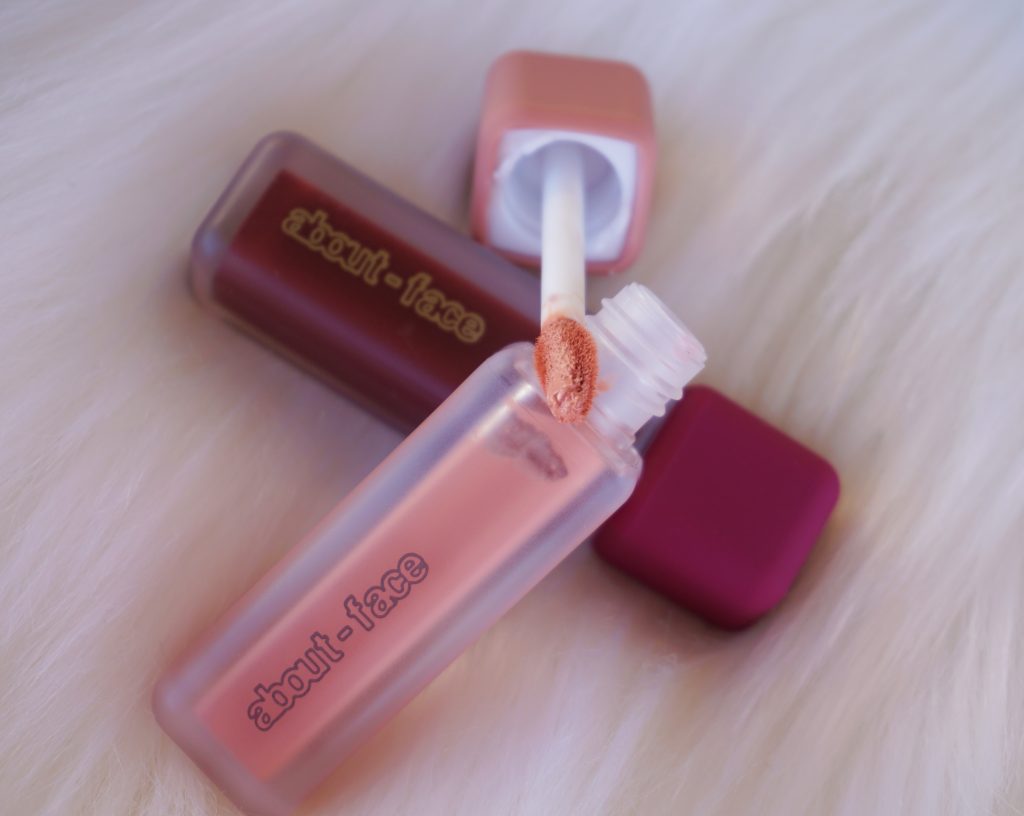 Here is a look using some of the about-face products! I created something more fun and dramatic than usual because Halsey is all about self expression. I was inspired by the line in her song Graveyard…
"It's funny how the warning signs can feel like they're butterflies."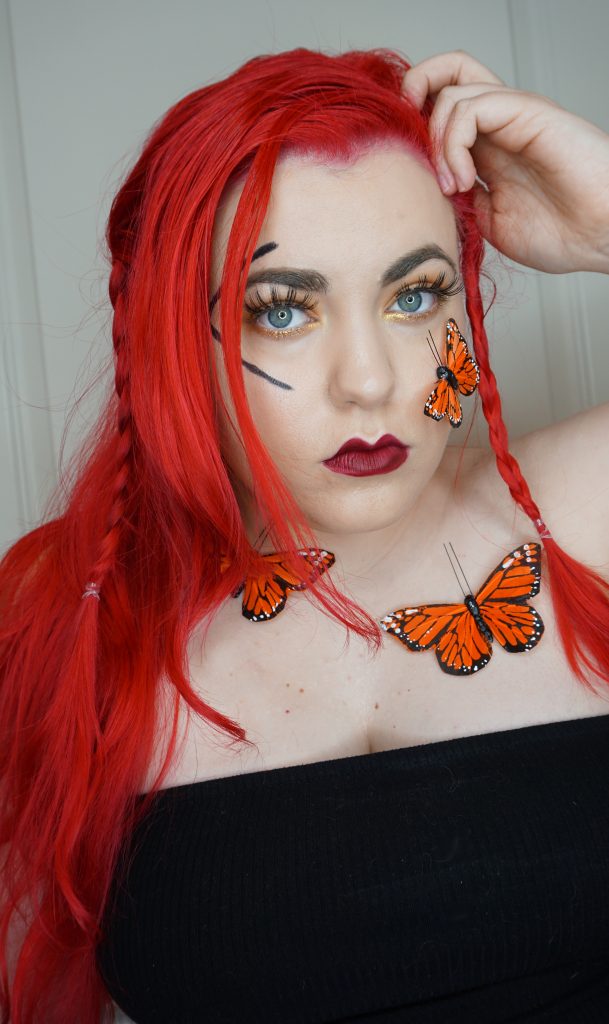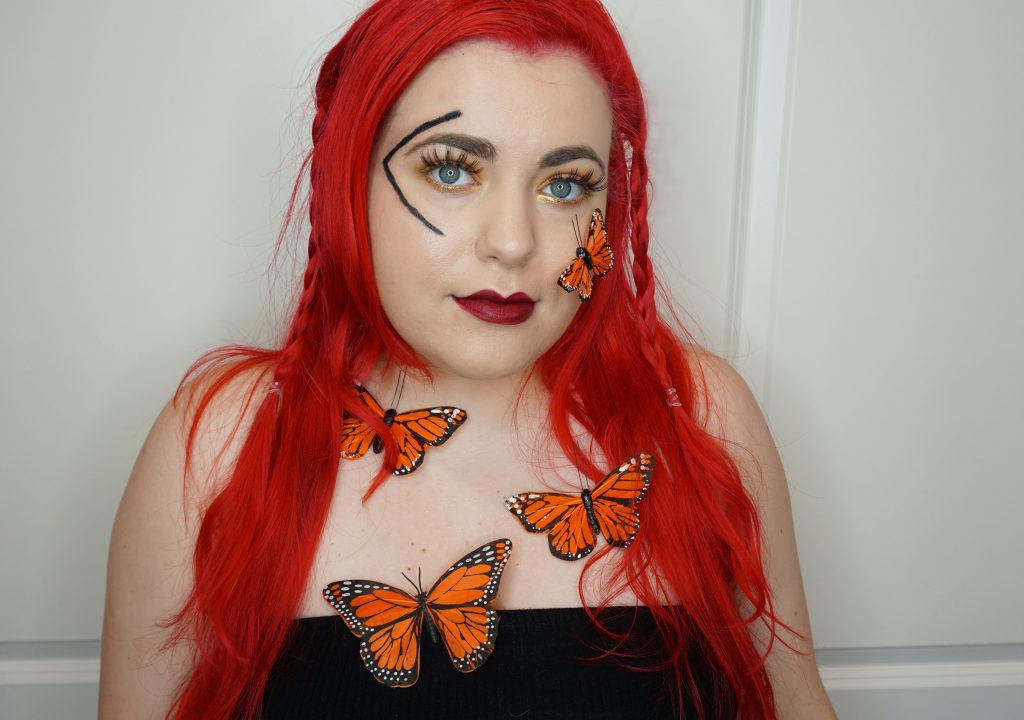 If there were only two items that I could recommend from about-face, it would definitely be the highlight stick and matte liquid lipsticks!
I am excited to see Halsey's makeup endeavor grow and flourish, and hopefully we will see her products in Ulta or Sephora one day.
Have you tried about-face?
All my love,