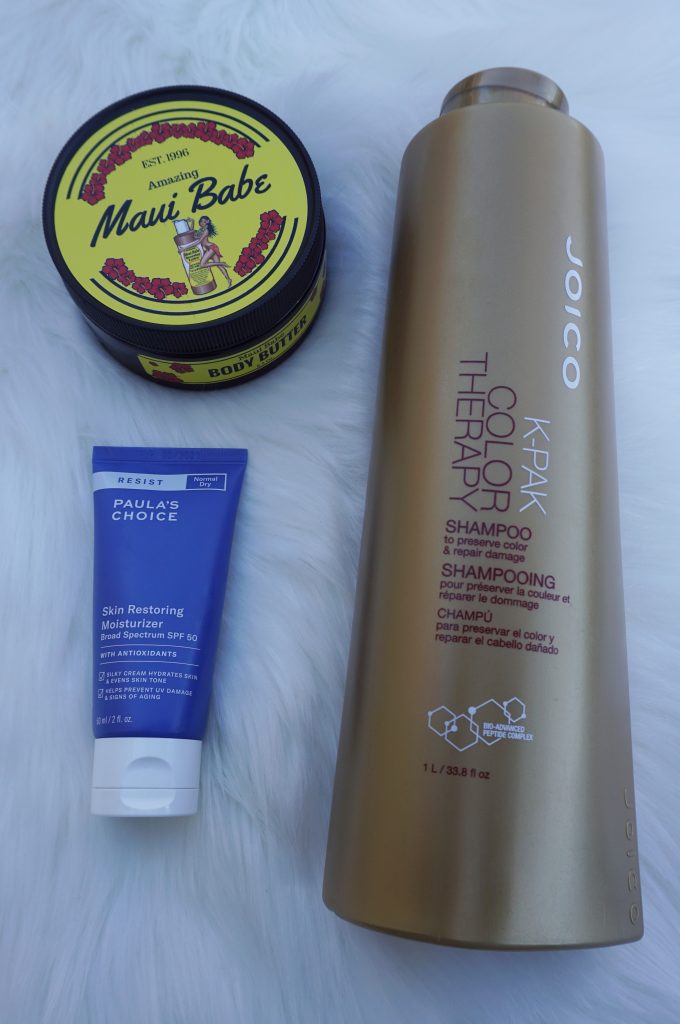 Another day, another favorites! I promise that this will be the last one until 2021. My next blog post will have nothing to do with makeup or skincare! Pinky promise.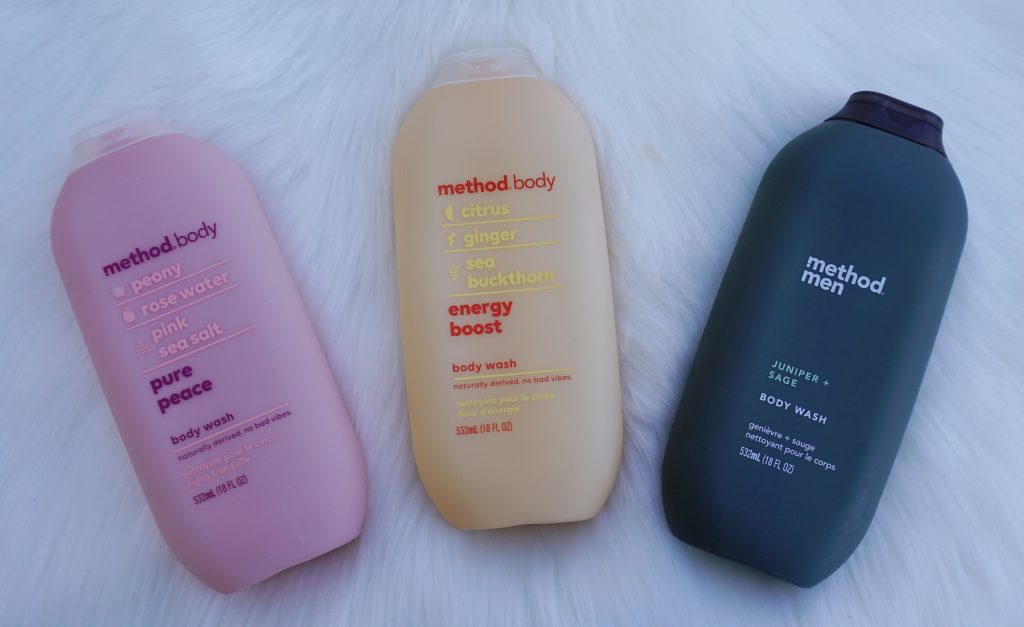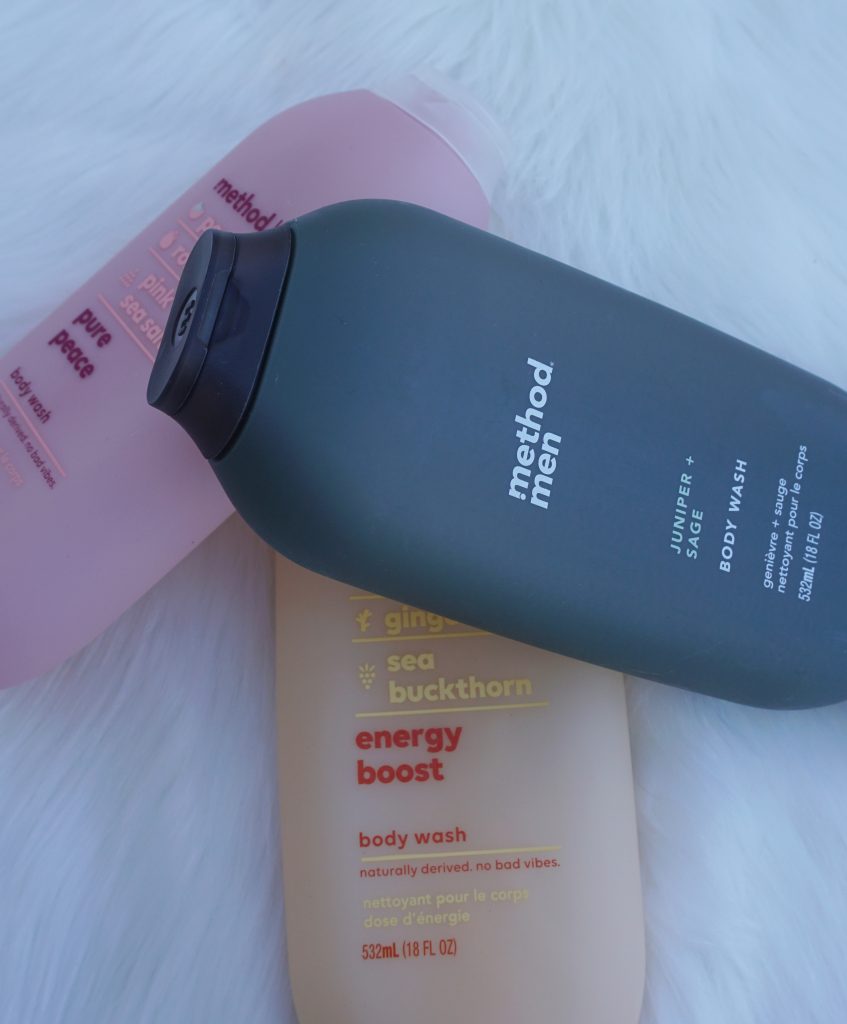 I know fragrance isn't the best for your skin, but I enjoy the Method Body Wash because it's light and subtle. It's not overpowering, and it does not aggravate my nose whatsoever. My hubby even uses their body wash which was a big win for me. I was so ecstatic to find a cruelty free option that he actually enjoys. Pure Peace and Energy Boost are my favorite scents!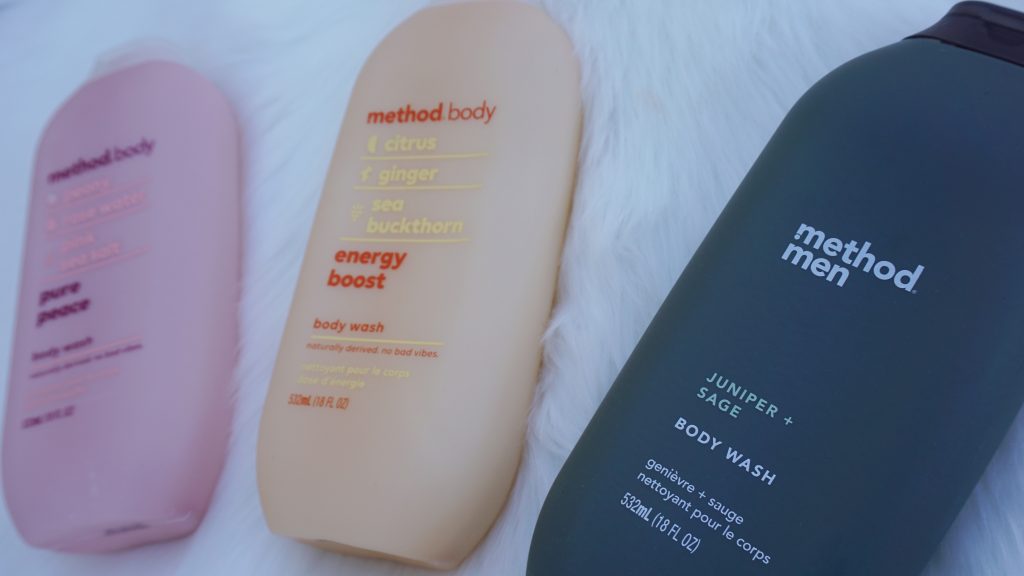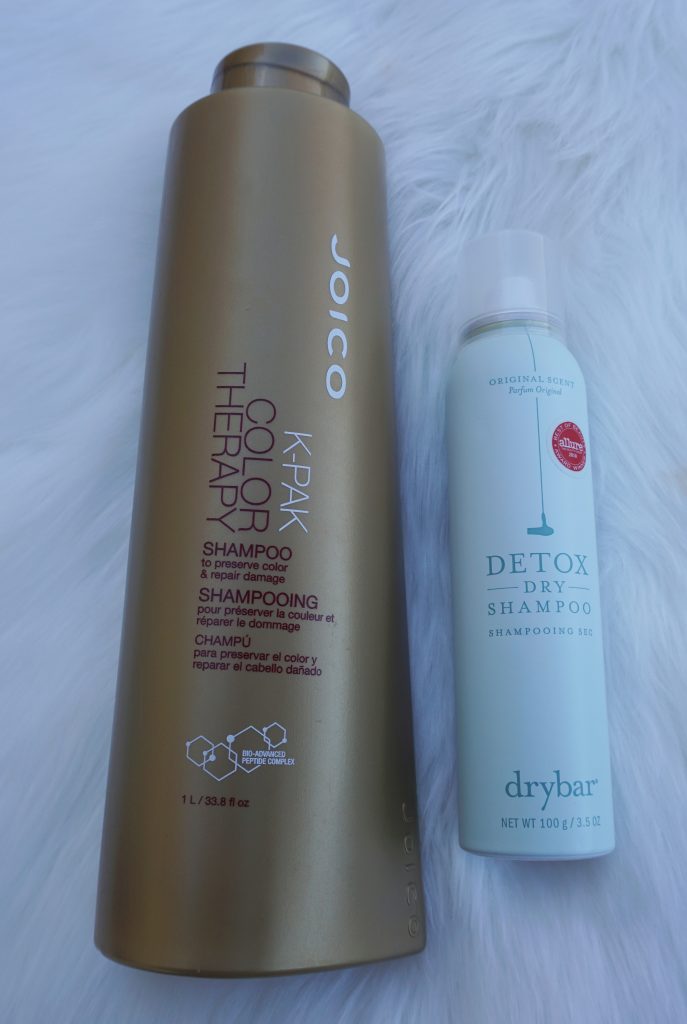 I'm cheap with a lot of things in my life so I can splurge in other areas. Shampoo has always been one of the areas I cut back. $33 for shampoo seemed ridiculous, but after searching for ways to maintain my hair color, I landed on Joico. It's smells warm and bougie, and cleans your hair without completely stripping your color. Like most bold hair colors, it will still fade, but using a color care option will slow the process. As I'm writing this, Ulta is having a huge sale one their shampoos, and the Joico K-Pak Color Therapy is only $15! It's a great opportunity to get a luxury shampoo without spending an arm and a leg. Or try a mini size first before investing in the large bottle.
I explained my love for the Drybar Detox Dry Shampoo in a previous blog post, but I had to mention it again. It was the first dry shampoo that completely absorbed the grease in my hair, and made me feel CLEAN. I hate using a dry shampoo that leaves your hair feeling and looking more dirty than before.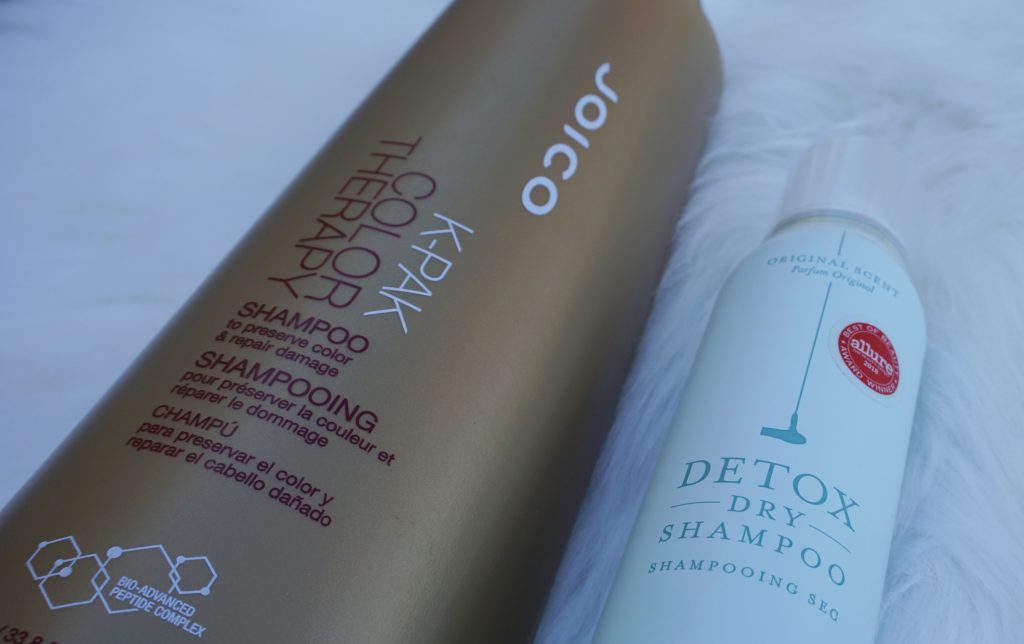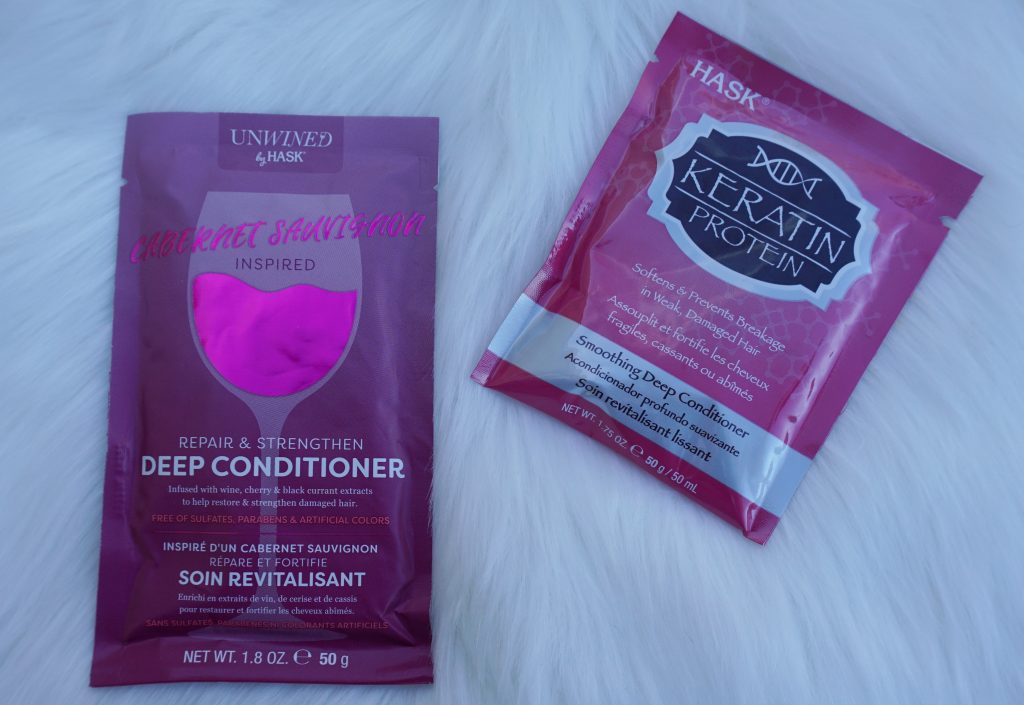 I have been using Hask products for years, and they really impressed me in 2019. Their deep conditioner has become a staple in my hair dyeing process, and I notice a huge difference when I use them. I can get 2-3 applications out of one packet!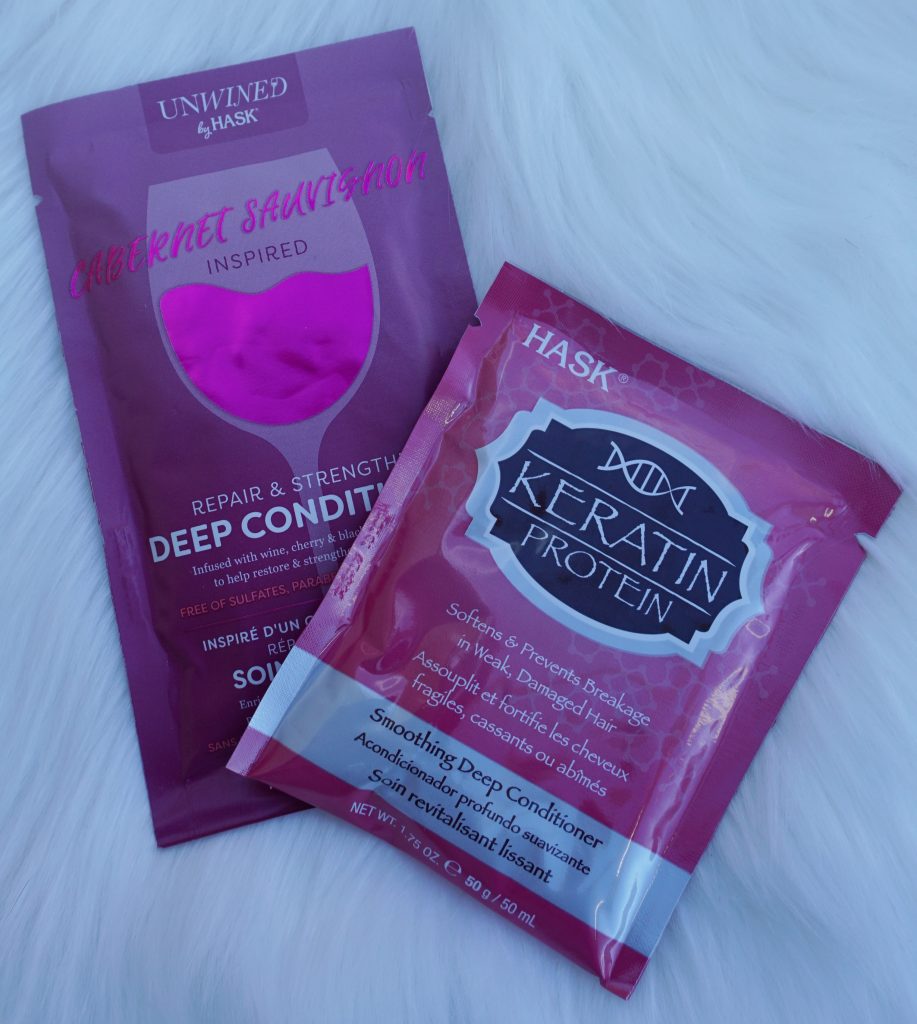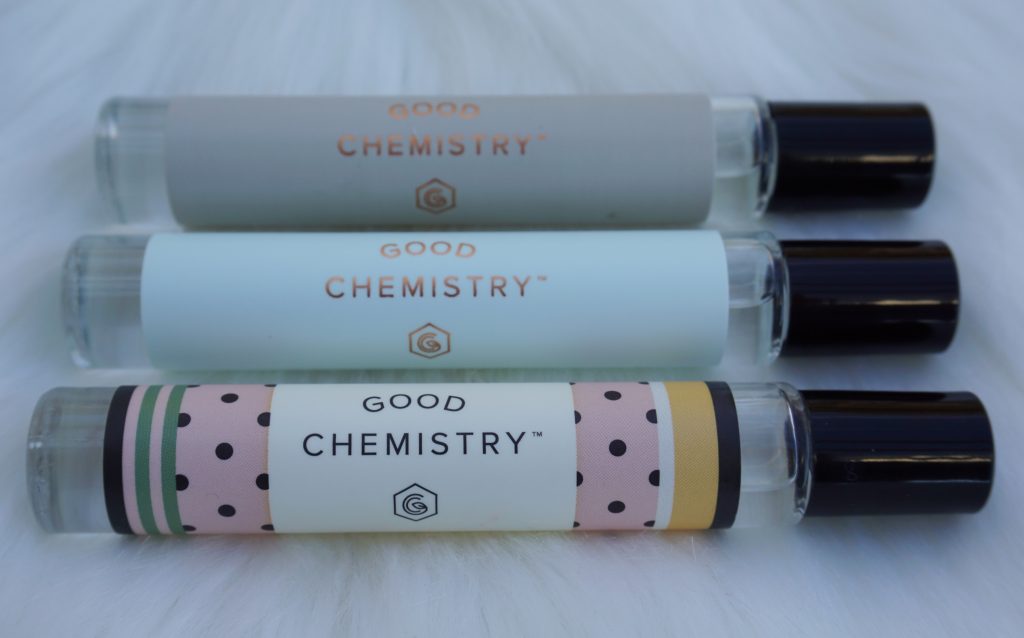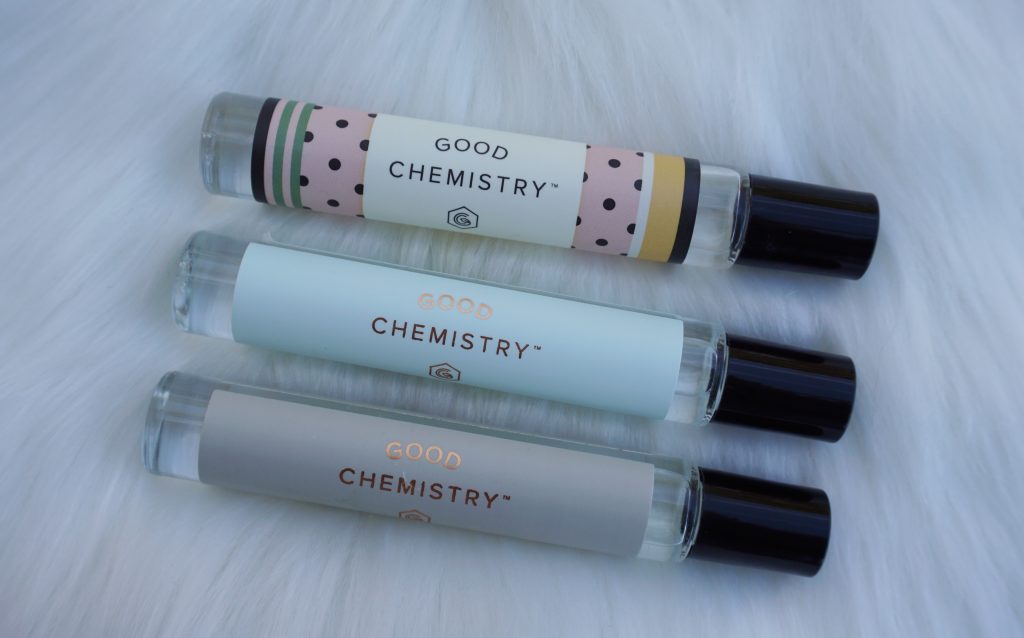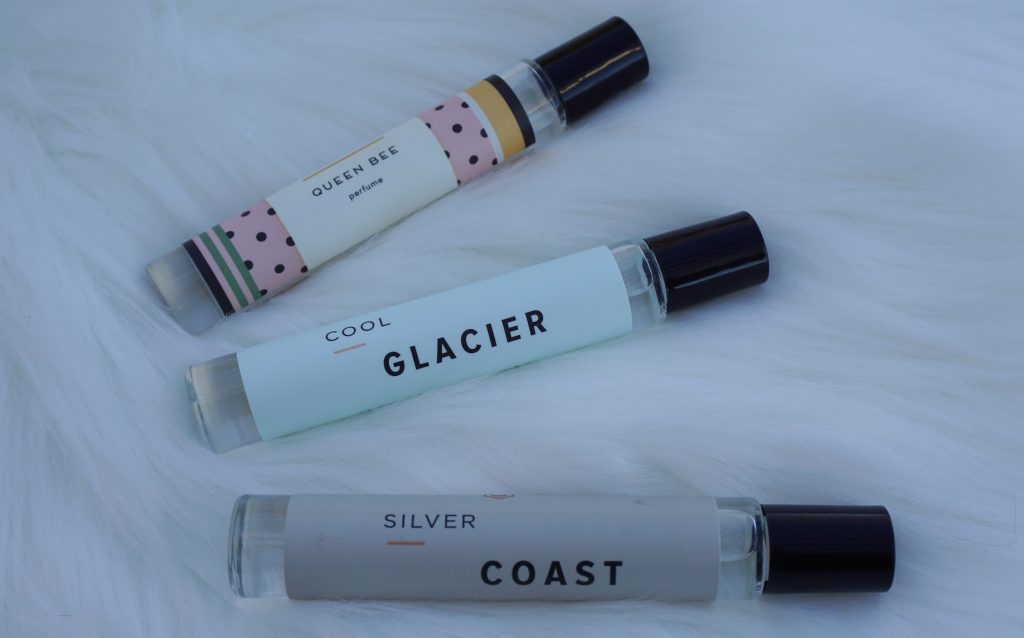 Good Chemistry Eau De Parfume:
I lovelovelovelovelovelove Good Chemistry! When I'm in Target, I have to control myself to not buy ten more. I even got my hubby hooked on Silver Coast! I bought Cool Glacier recently when it was on sale so Kevin hasn't had a chance to fully try it yet. It smells like it sounds. Clean and fresh, and Silver Coast is warm and earthy. Queen Bee definitely leans on the girly, floral side. And last but not least, Jasmine Rose. As you can probably tell from the photos, I have used it A LOT. It's the perfect, light, everyday scent.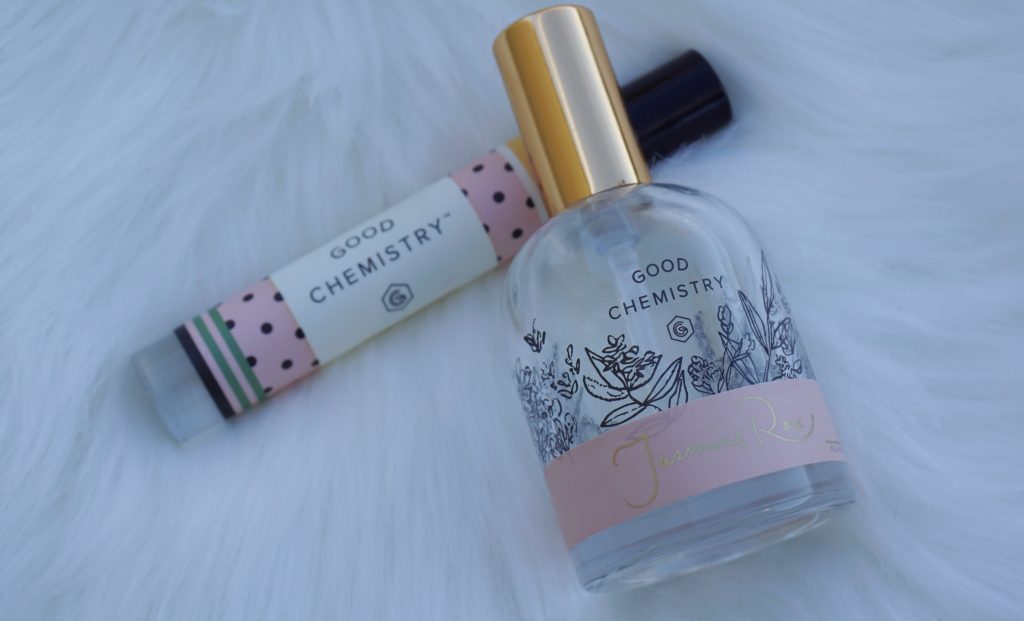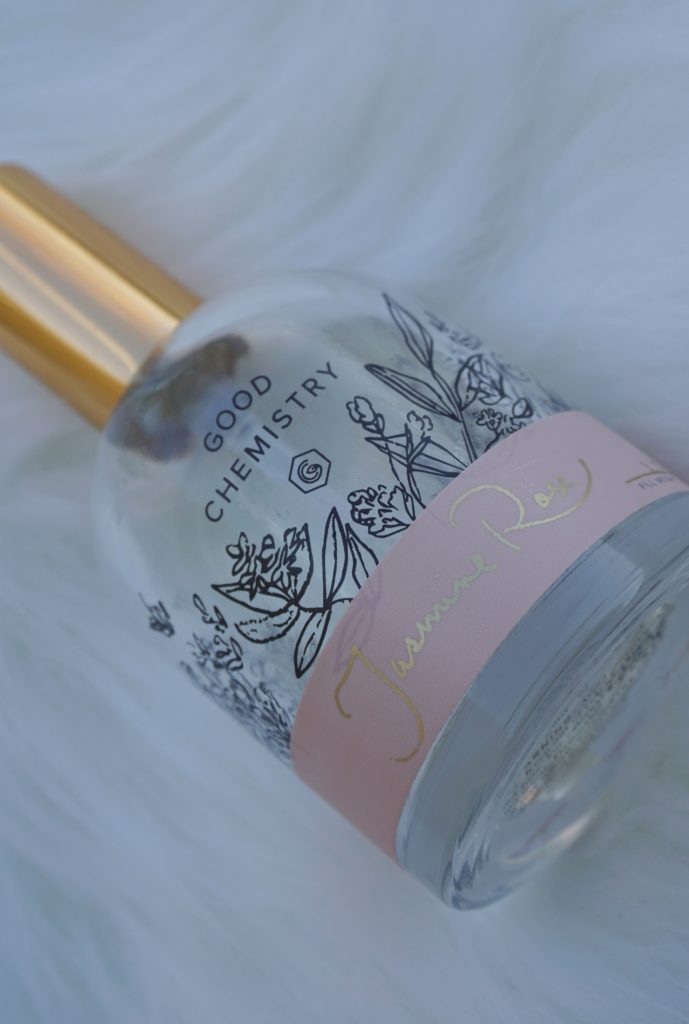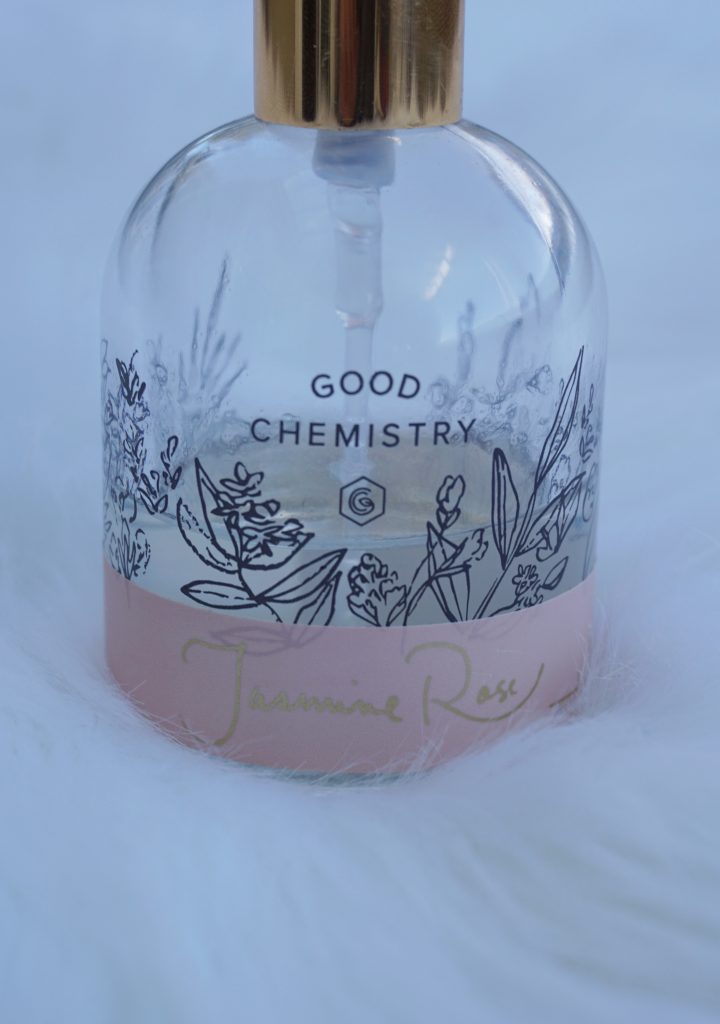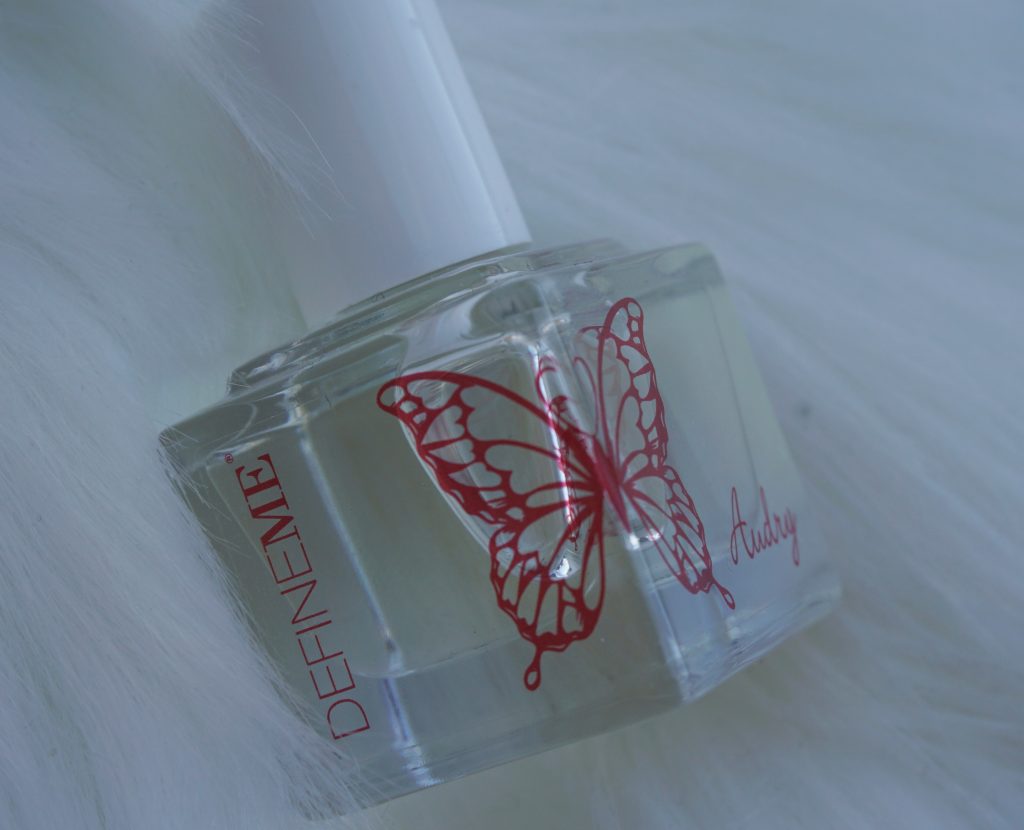 Define Me Fragrance Audry Natural Perfume Oil:
After finishing a mini sample of Audry, I asked Santa for a full size. 😛 He granted my wish! When I first went cruelty free, I was terrified about giving up perfume. I used to be the biggest perfume junkie, and even though I've outgrown that particular quirk, I still enjoy having a small collection. Define Me is a phenomenal brand, and they nailed it with Audry. It's deep, floral, and sexy (if you smell it, you'll understand). I'm terrible at describing scents. Y'all know that by now. I tried my best!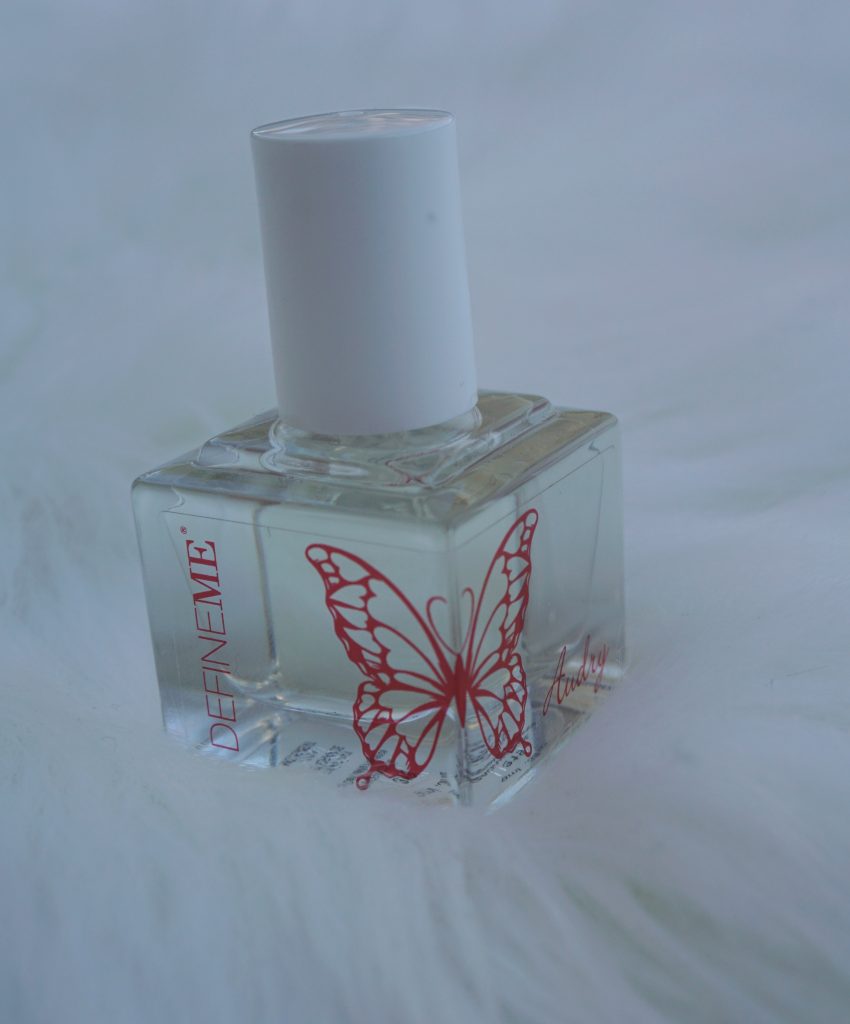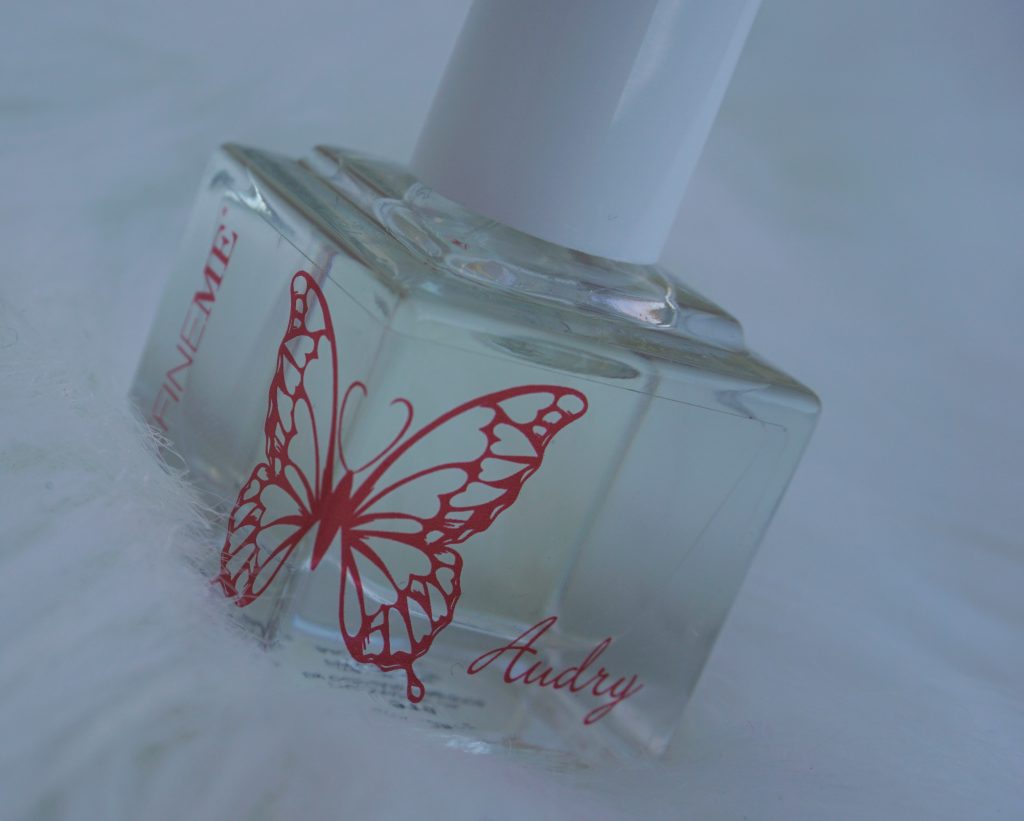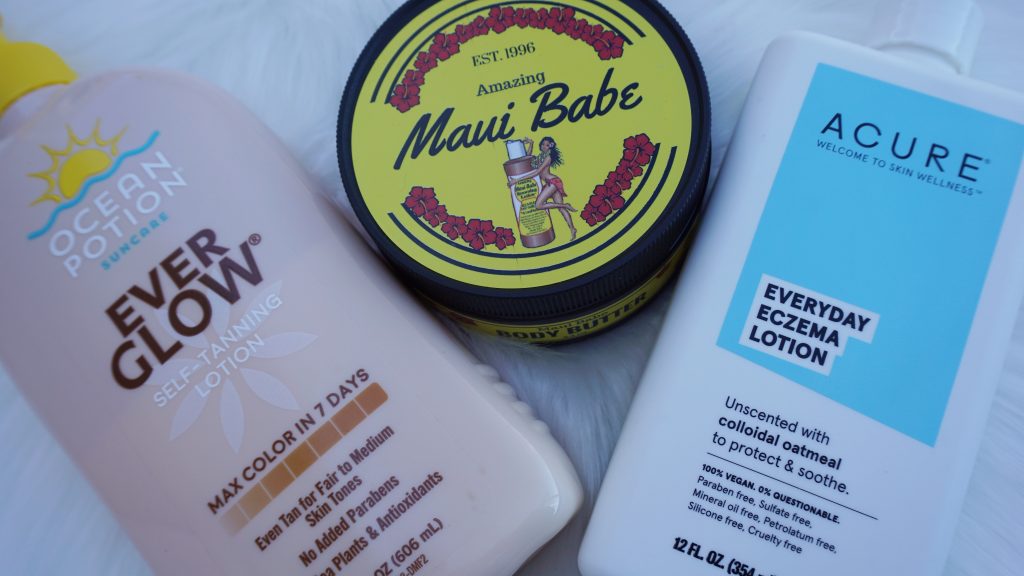 If you have been looking for a cruelty free replacement to the CeraVe lotion, look no further! It is the most gentle lotion I have ever used. I just wish it came in a bigger bottle.
Ocean Potion Ever Glow Self-Tanning Lotion:
If you're a pale goddess who is too lazy to self tan at home, raise your hand! Did you raise your hand? 'Cause I sure did. I also do NOT feel like getting skin cancer so you will never, ever catch me tanning in direct sunlight. If you're wondering how you can get Vitamin D without being in the sun, take a supplement. I was running out of options, and Ocean Potion caught my attention. It smells like a Vitamin C chewable which is odd, and it has a thin, lotion consistency! And the best part? It doesn't stain. You need to wash your hands afterwards, but that's to be expected with any self tanner. As you can tell from the before and after photos, it evened my skin tone and erased the redness. I noticed the biggest difference in outfit photos because my skin had a healthier, even glow! I'm so glad that I discovered Ocean Potion because it doesn't require a full commitment like other self tanners. #lazyandproud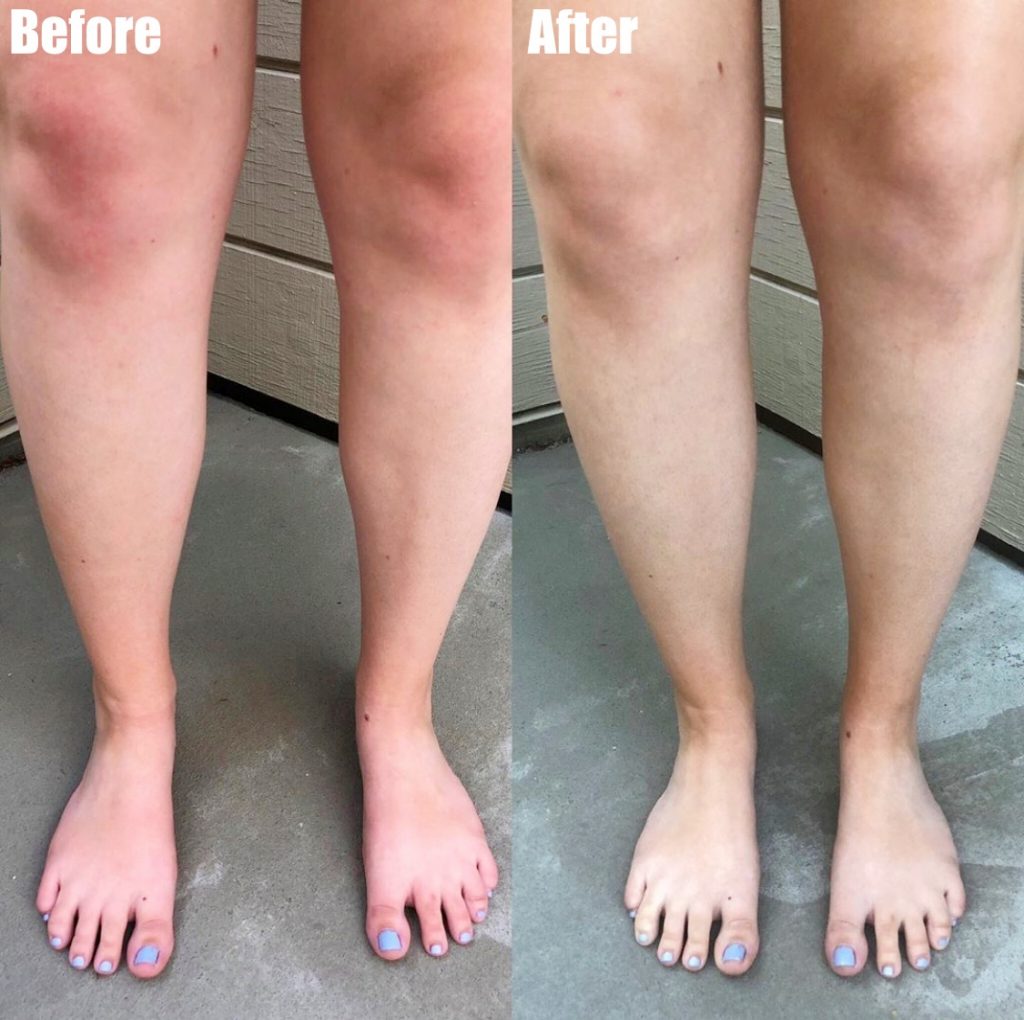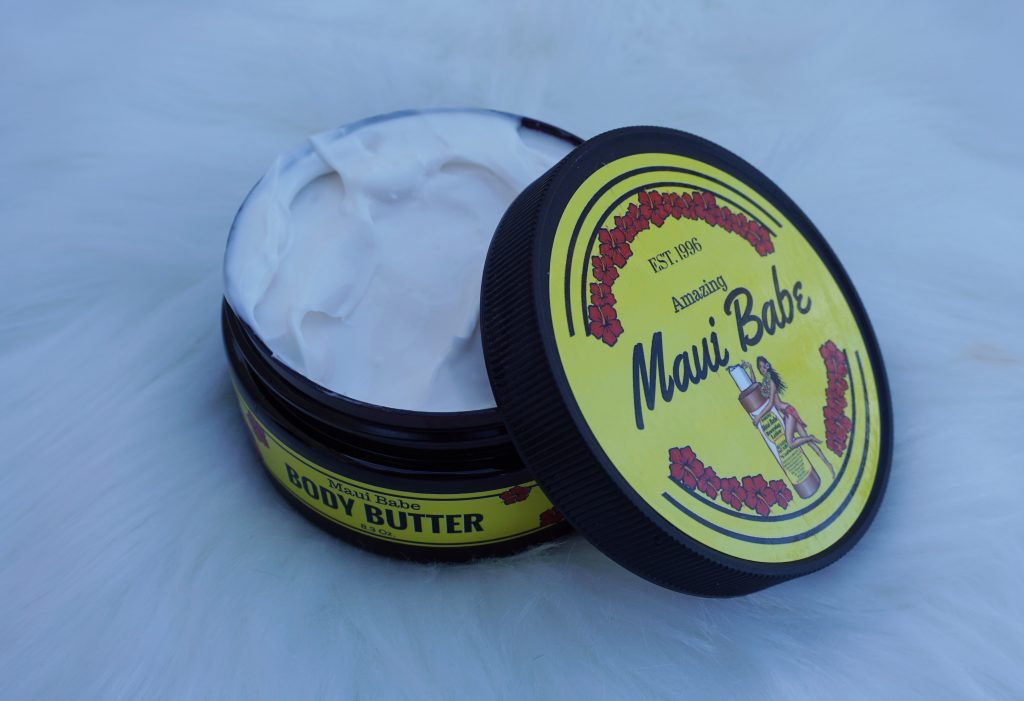 If you want to be virtually and spiritually transported to Hawaii, try this. It smells like sunscreen, the beach, piña coladas and a good time. The scent can be overpowering at first, but it mellows after a while. It lingers on your skin ALL day, and it's extremely moisturizing.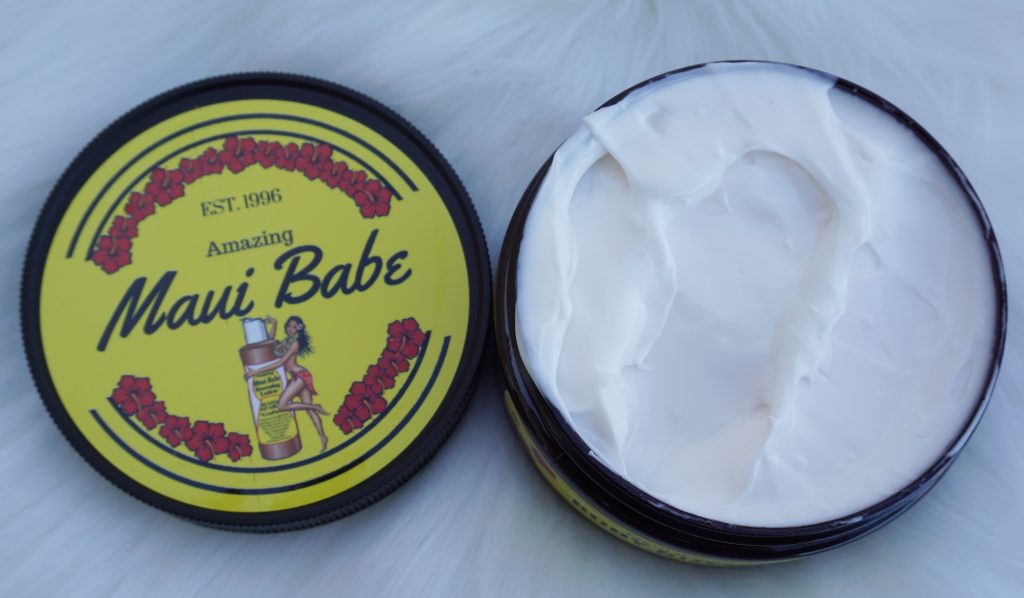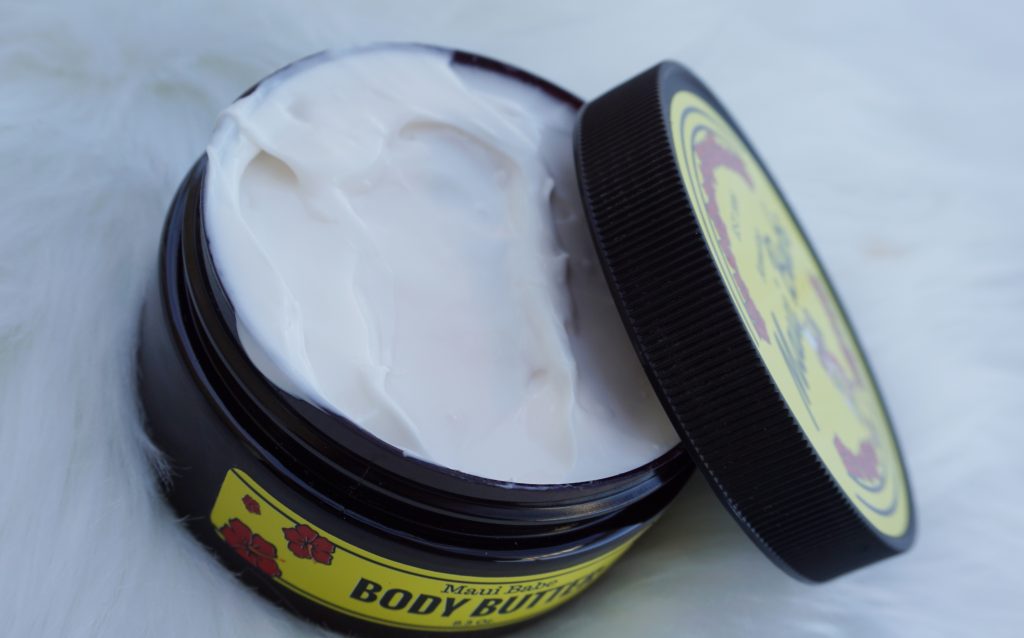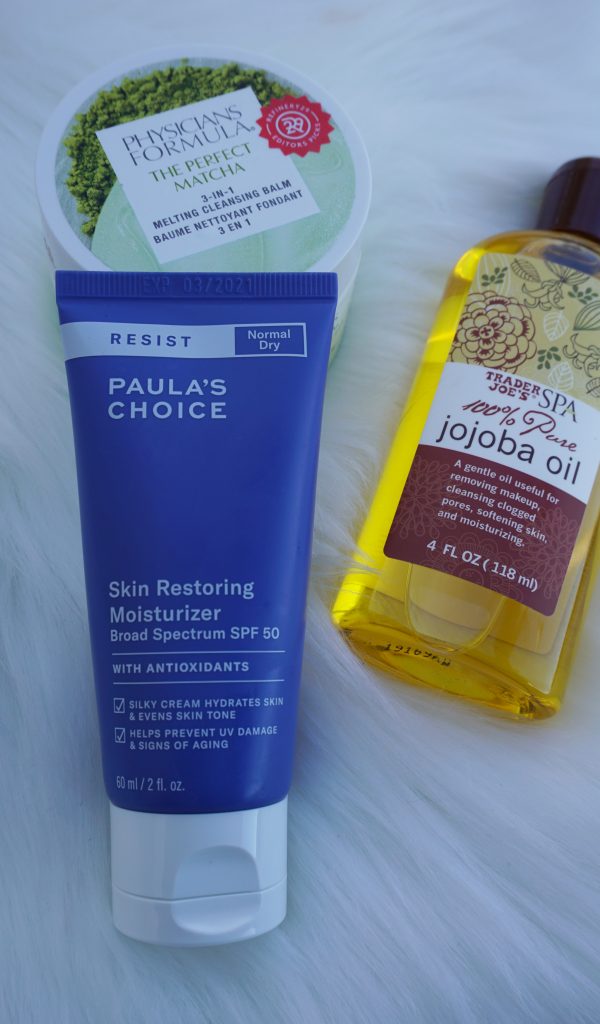 Physicians Formula The Perfect Matcha Melting Cleansing Balm:
Well, that was a mouth full. I have tried to stay away from using makeup wipes, and it was a tough switch. Until I tried the Physicians Formula Cleansing Balm. It melts EVERYTHING off, and then I use a damp washcloth to remove my makeup. It does a better job than any other makeup wipe I have ever used. I follow it with a facial cleanser, and the rest of my skincare routine.
Paula's Choice Skin Restoring Moisturizer SPF 50:
A huge goal of mine in 2019 was to wear sunscreen on my face everyday. I tested using the moisturizer and sunscreen separate, but it did not work. My skin turned into a grease pit, and my makeup flaked off. I needed something that was all in one, and worked well under makeup. Paula's Choice saved the day, and I haven't looked back since! It's on the pricier side, but for my skin and health, I think it's worth it.
Trader Joe's 100% Pure Jojoba Oil:
Jojoba Oil is the love of my life. You can use it on your body or as a cuticle oil. You can put it on your hair or remove your makeup with it. You can use it to shave or put it in a body scrub. The only limit is your imagination!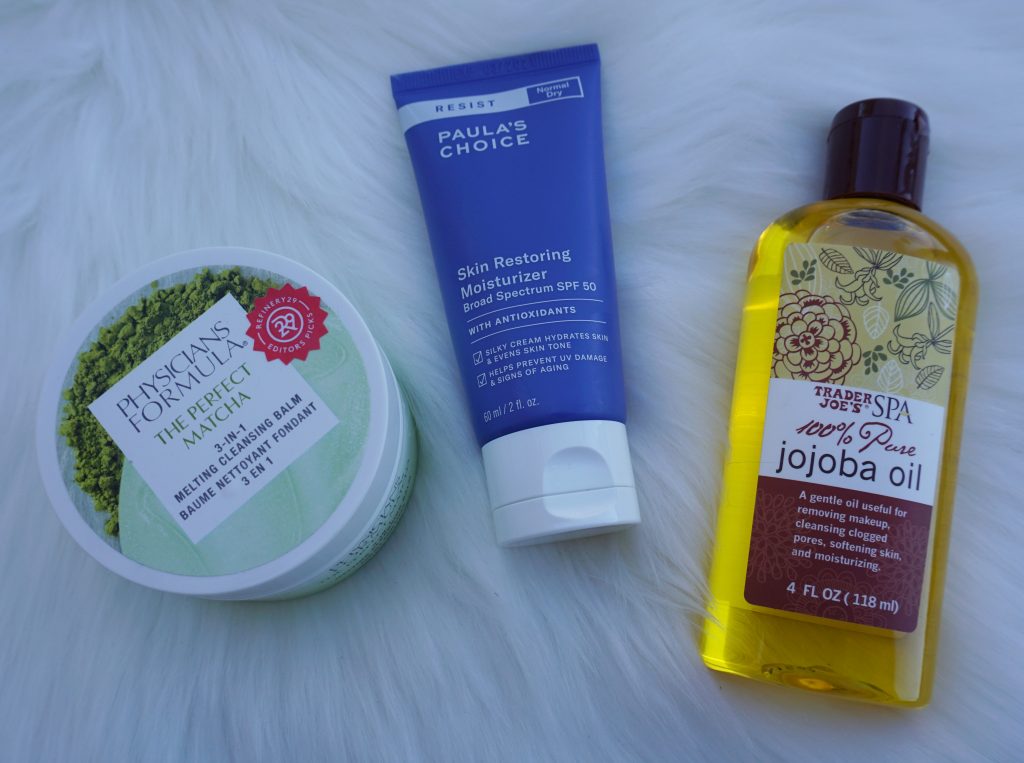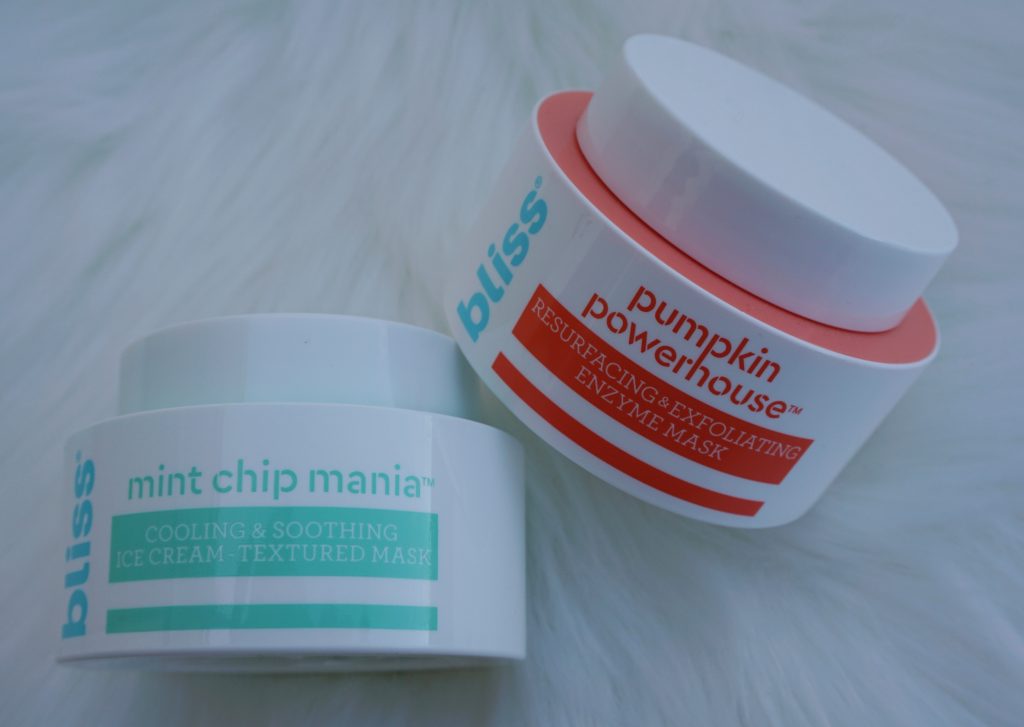 The first Bliss product I tried was their Marshmallow mask which I LOVED. Then I ventured on to the Mint Chip Mania and Pumpkin Powerhouse. The mint one smells exactly like mint chocolate chip ice cream! The pumpkin one is great for a deeper clean and exfoliation. I'm excited to try more of their masks, but want to use what I have first.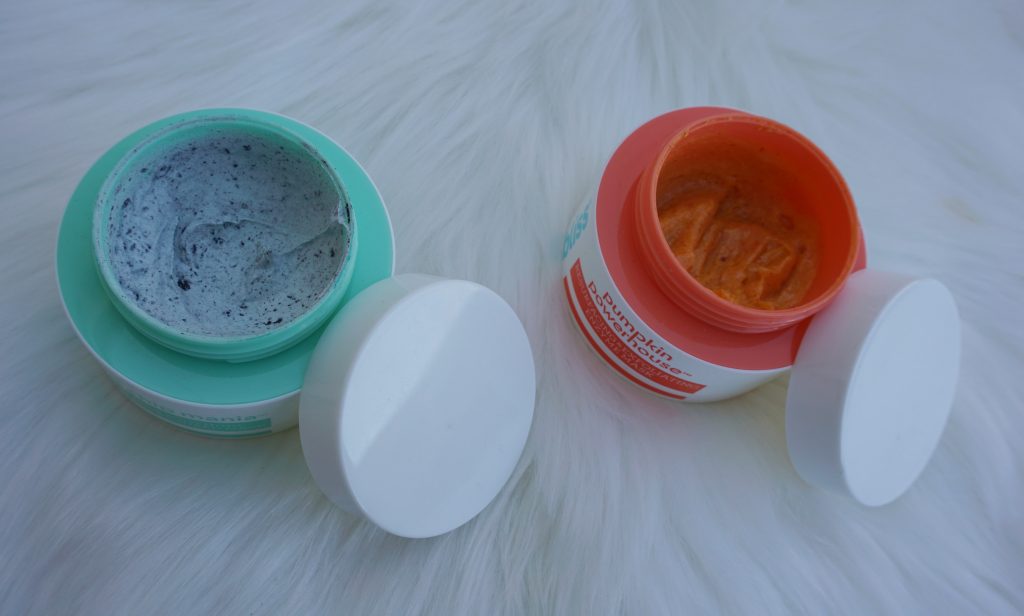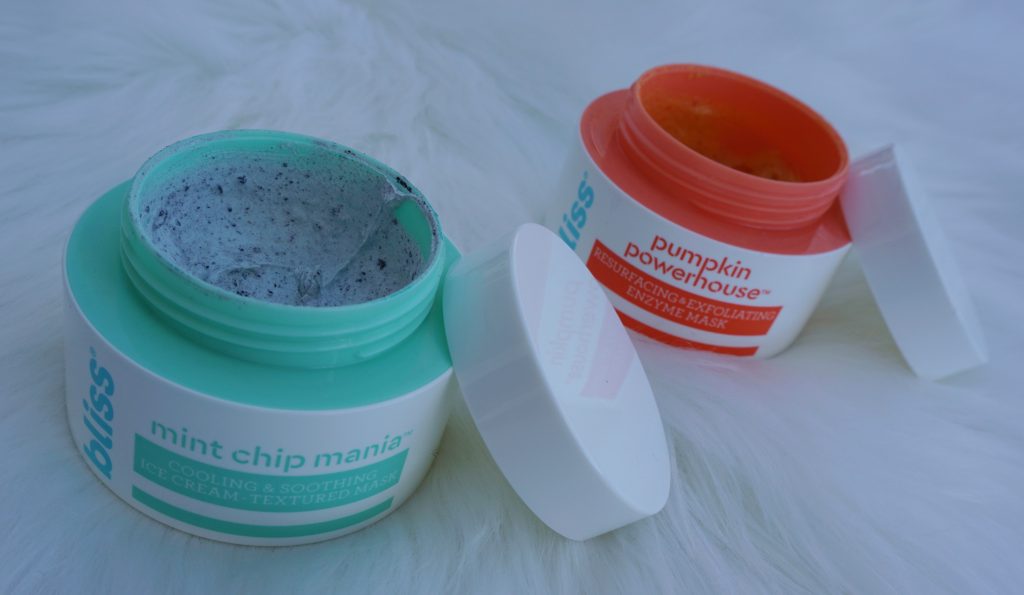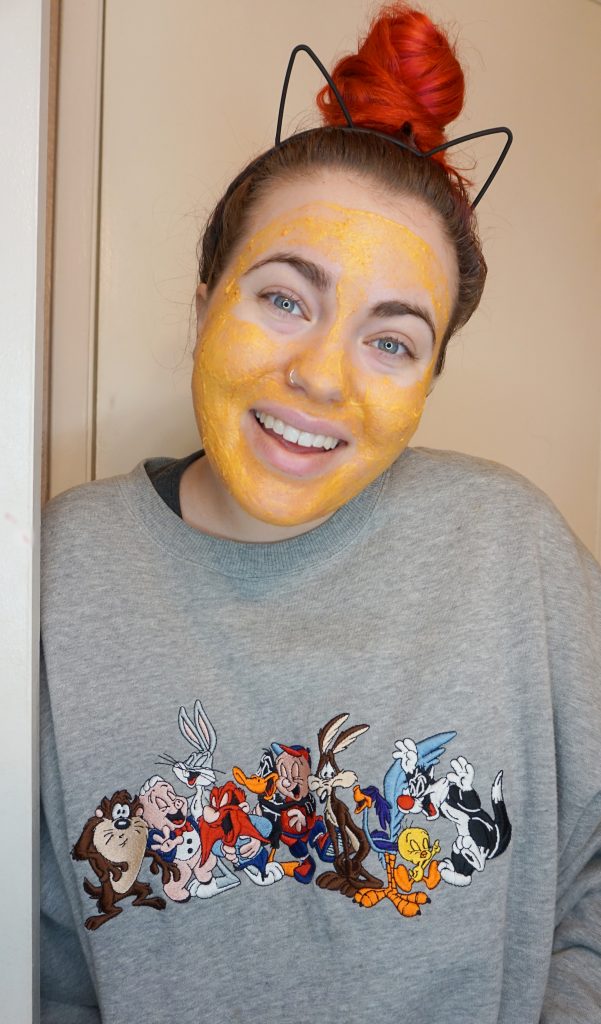 Well, that concludes my 2019 favorites. If you stuck around for the entire thing, you're a trooper!
I also have a fun giveaway going on as a huge thank you for supporting my content. Head to my Instagram for more information!
All my love,