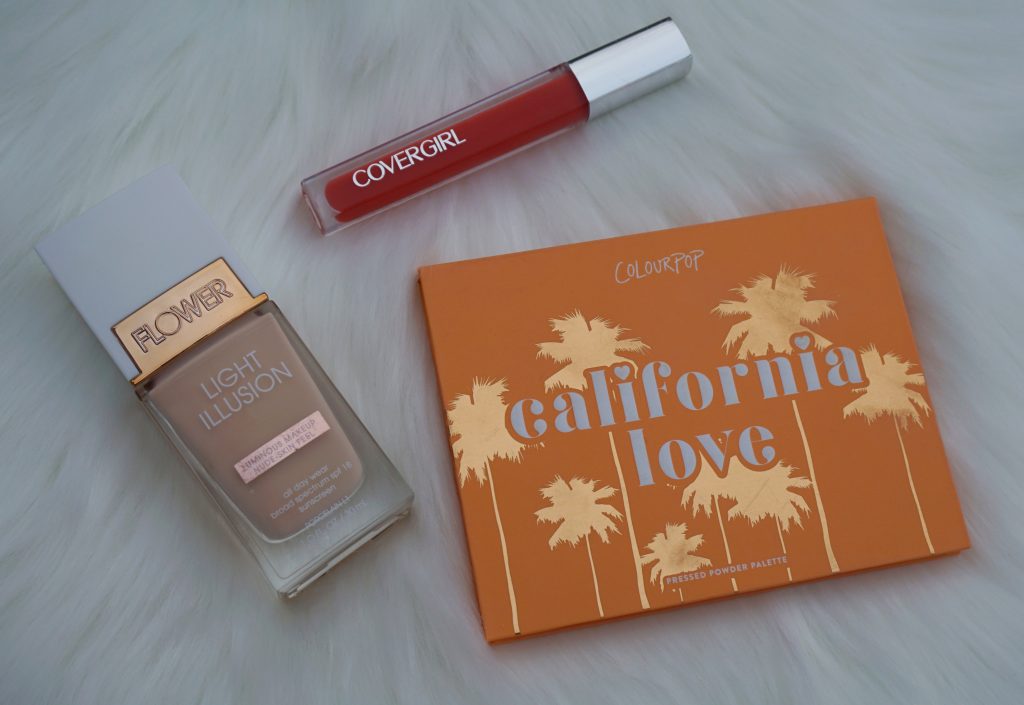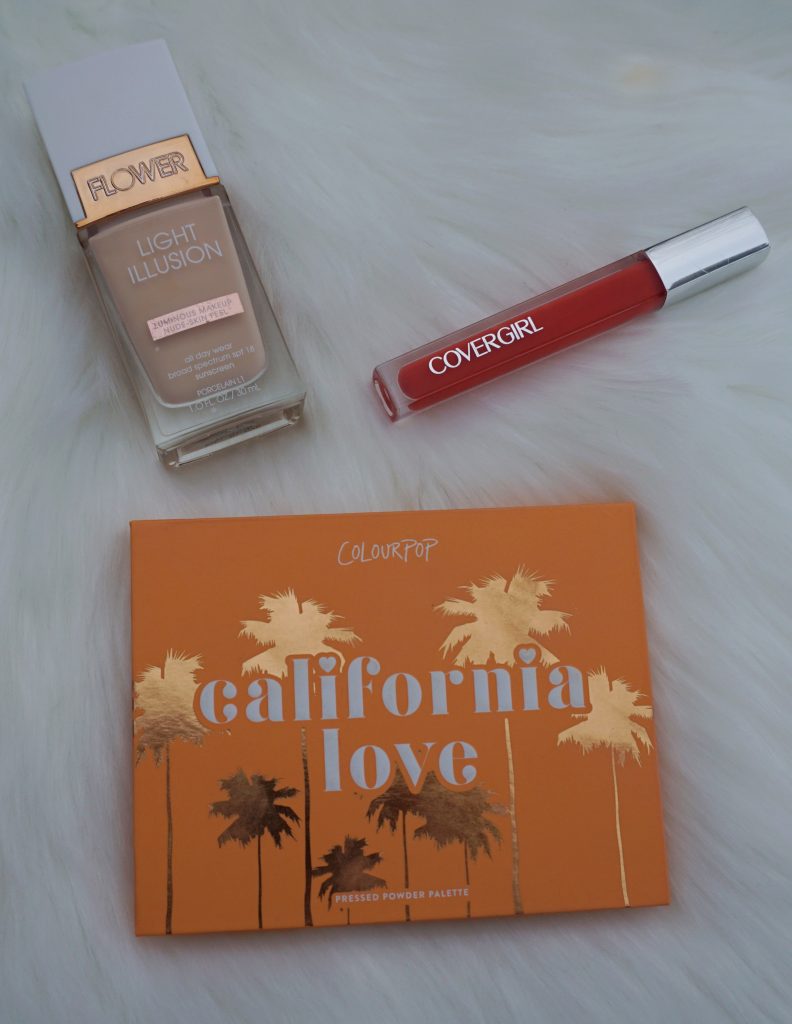 Welcome to another episode of Meghan promising to keep things short, and failing miserably!
Today I will be sharing all of my favorite makeup picks from last year! Obviously, I enjoyed more than what I am showing, but I desperately tried to narrow it down.
If you want to see what makeup products stood out to me in 2019, keep scrolling!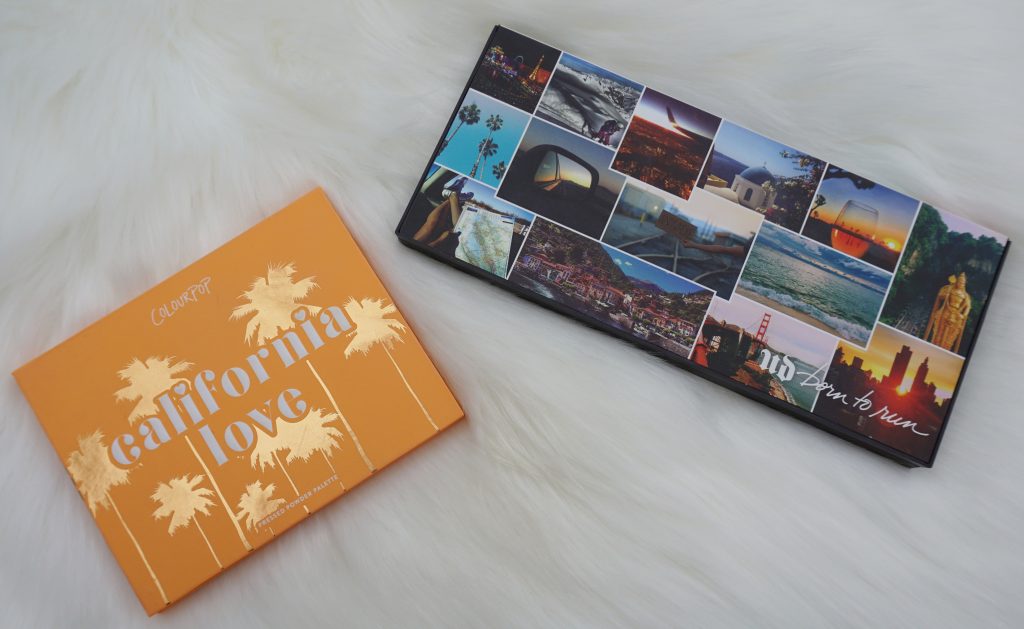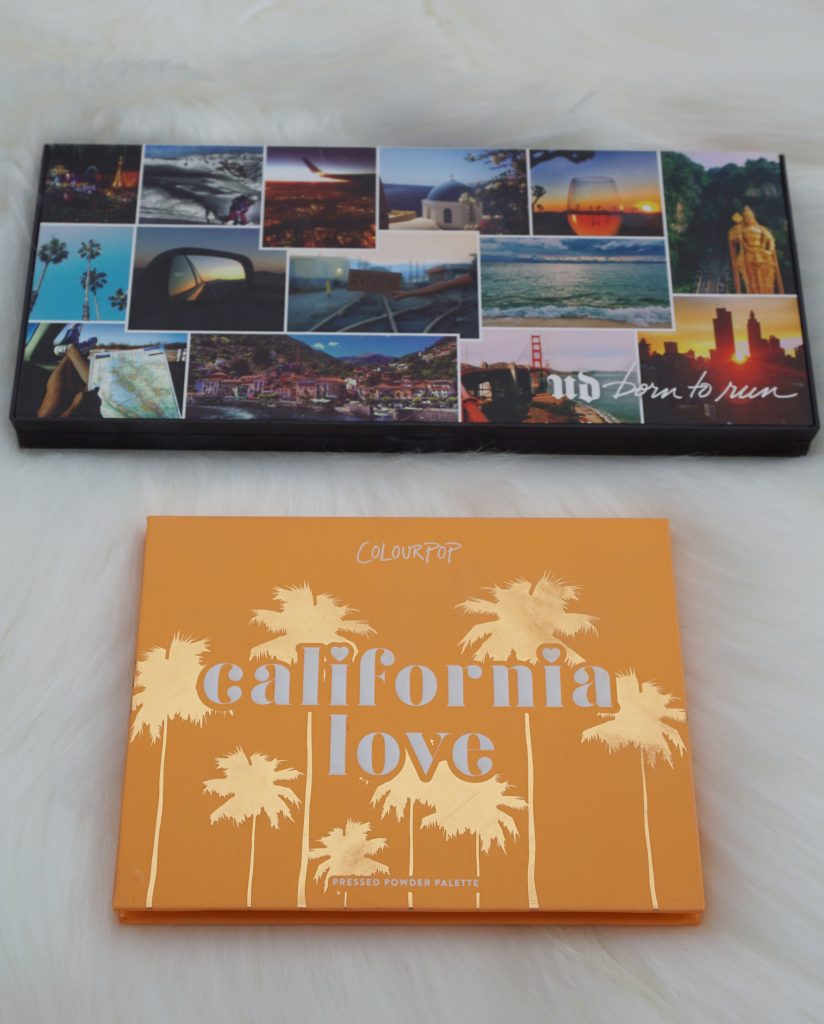 Urban Decay Born to Run Eyeshadow Palette:
If I ever got the chance to design packaging, it would probably look something like this. It's so beautiful and dreamy. Golden Gate Bridge, city skyline, palm trees, Vegas… the whole concept and theme is iconic. I love the color story of the palette too. I wish it had a few more mattes, but the shimmers are still gorgeous! If you're thinking about purchasing your own palette, please wait until it goes on sale. I bought mine when it was around $24 instead of $49. Ulta ALWAYS has sales, and Born to Run is usually one of the items put on clearance. It is well made, and I would not feel guilty spending $49 on it… However, I still recommend waiting.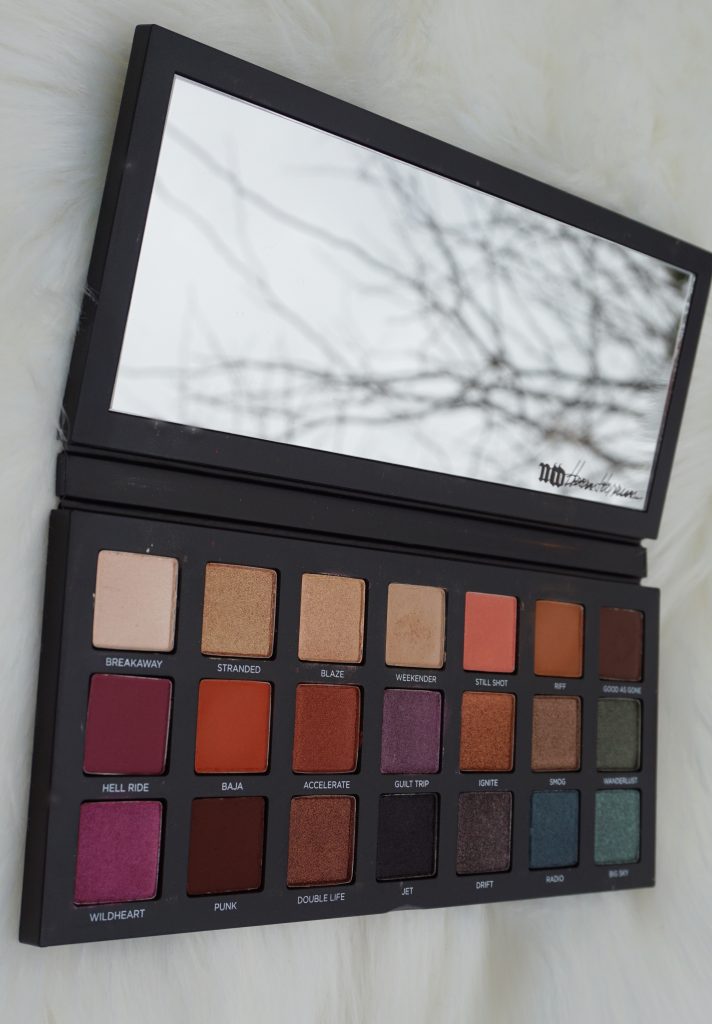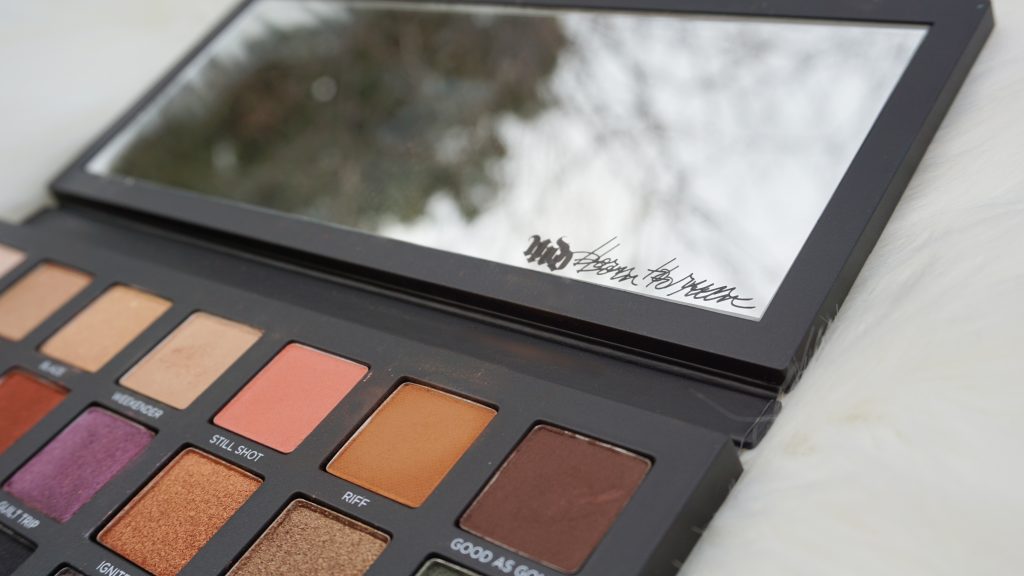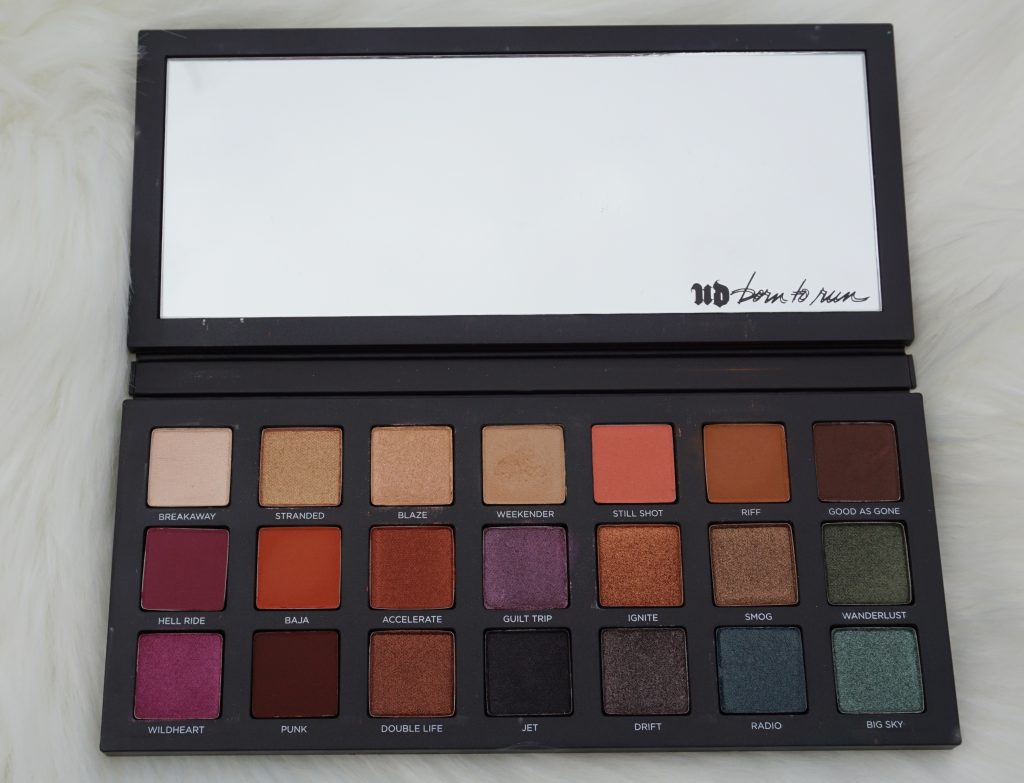 Colourpop California Love Eyeshadow Palette:
I wrote an entire post dedicated to this palette last June so if you want a more in depth review, check that out!
The entire California Love collection was super cute, but the eyeshadow palette was the cornerstone. The shadows are pigmented, blend easily and the price point is perfect. 10/10 recommend if you like the color scheme!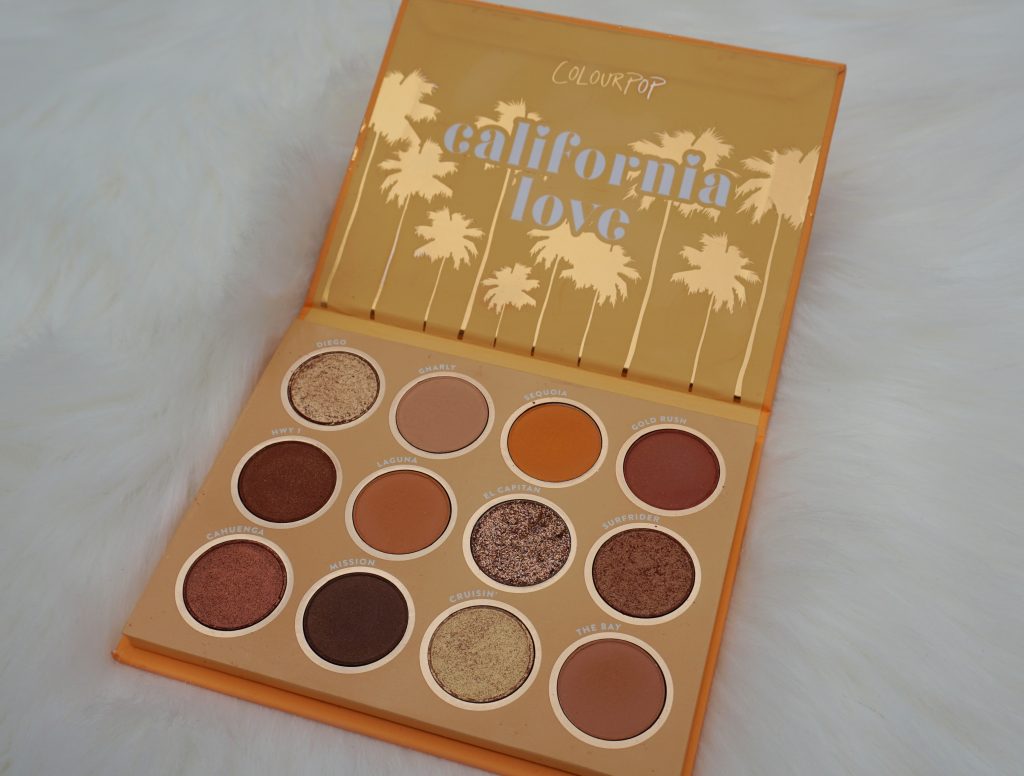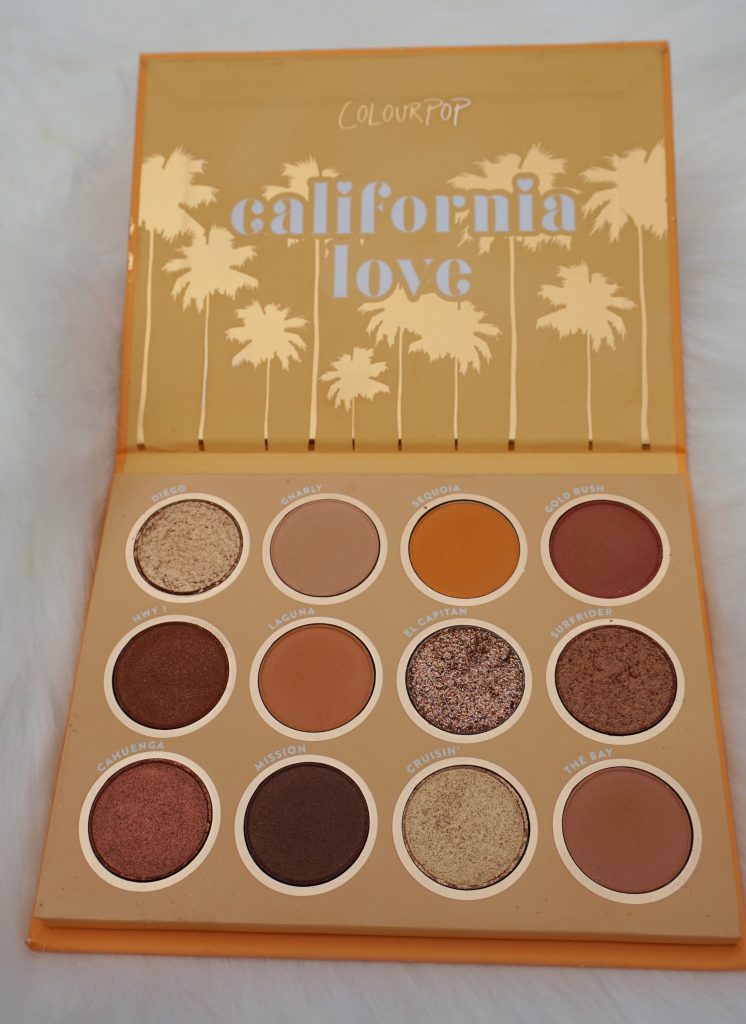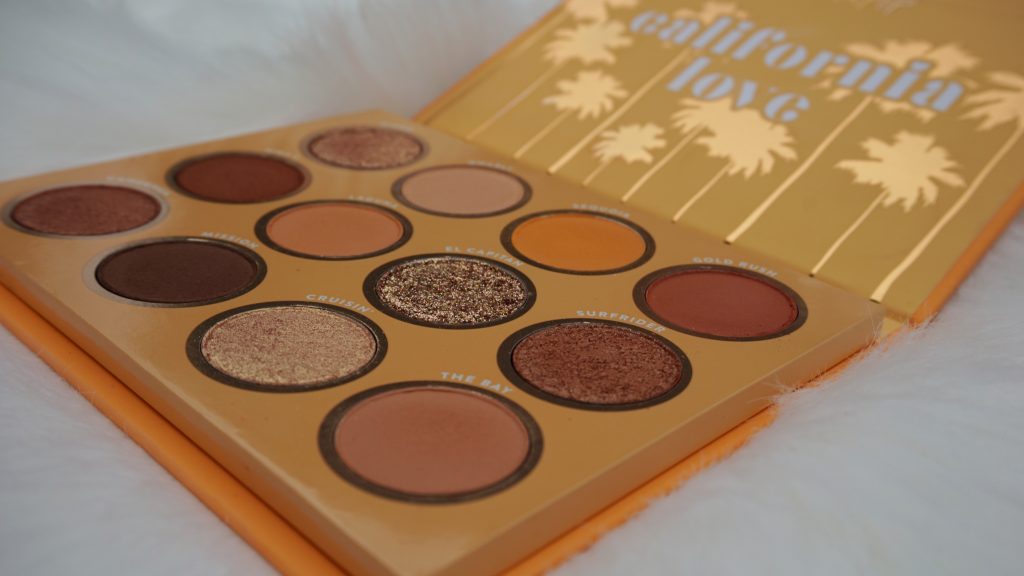 Makeup Obsession Highlighter in Mega Lightning:
I tried quite a few highlighters in 2019, but I ALWAYS went straight back to Makeup Obsession. IT'S SO GOOD, and this particular shade is perfect for pale skin. They have five other shades, but Mega Lightning works best with my skin tone. You can only find this brand at Target or online, and the best part? It's under $5!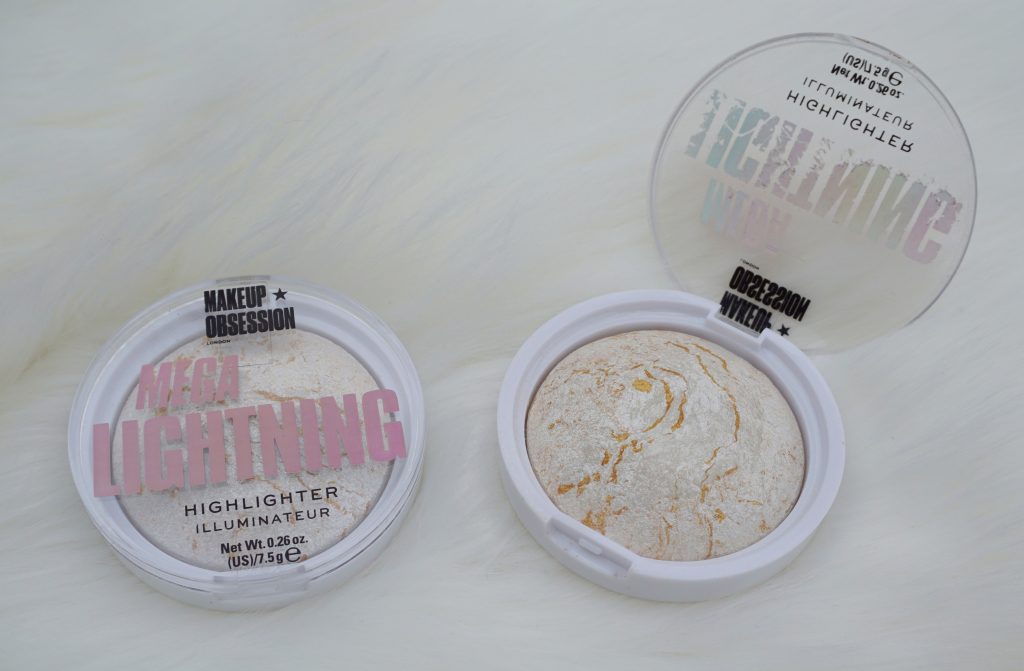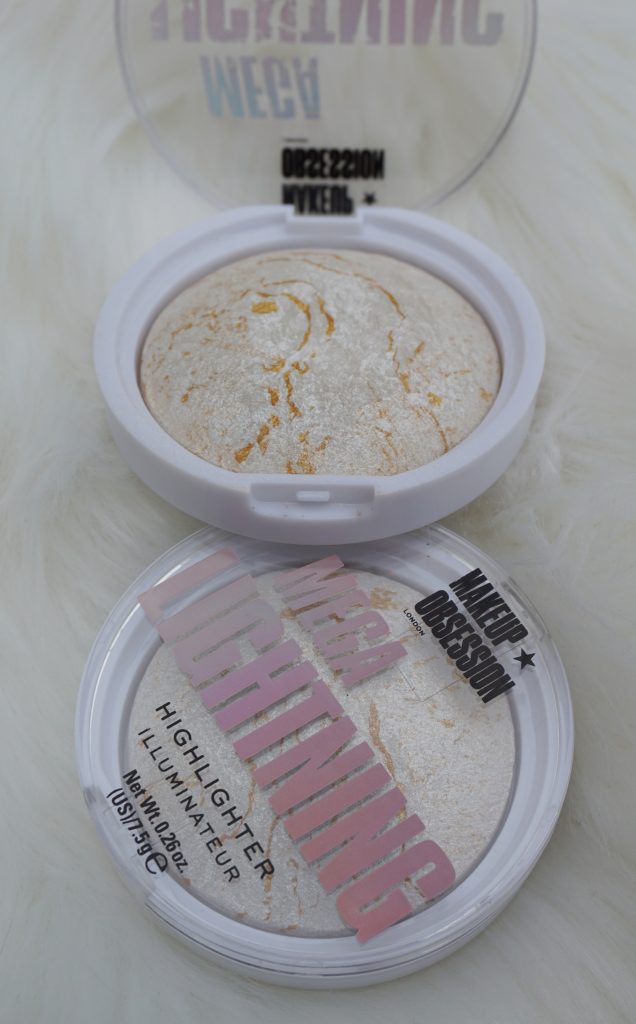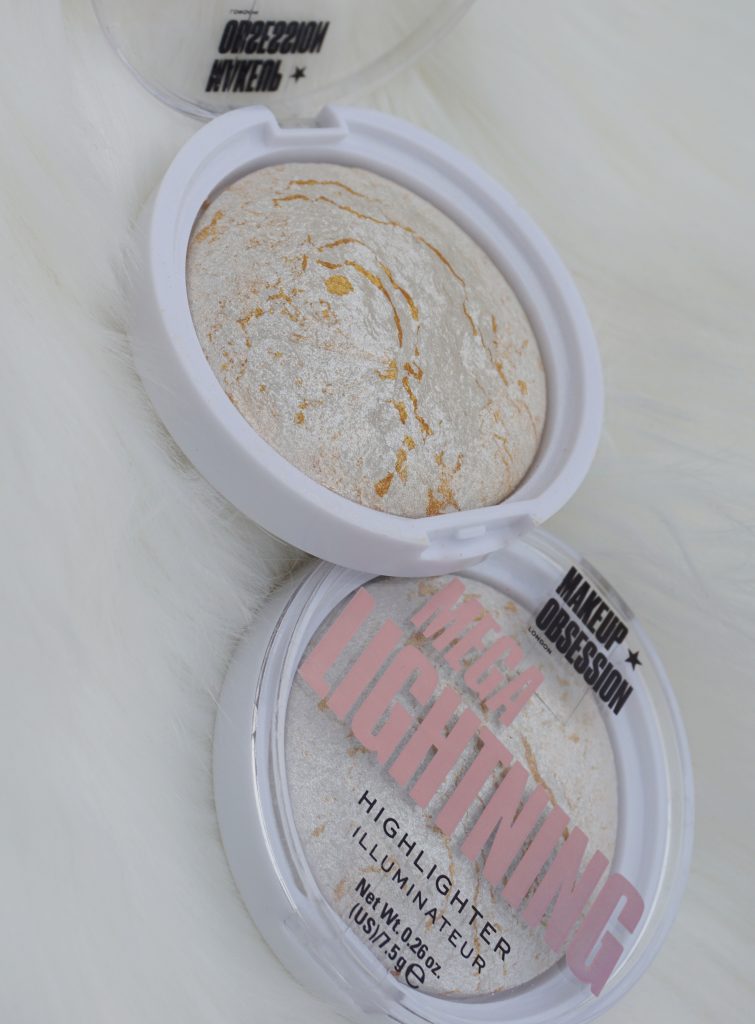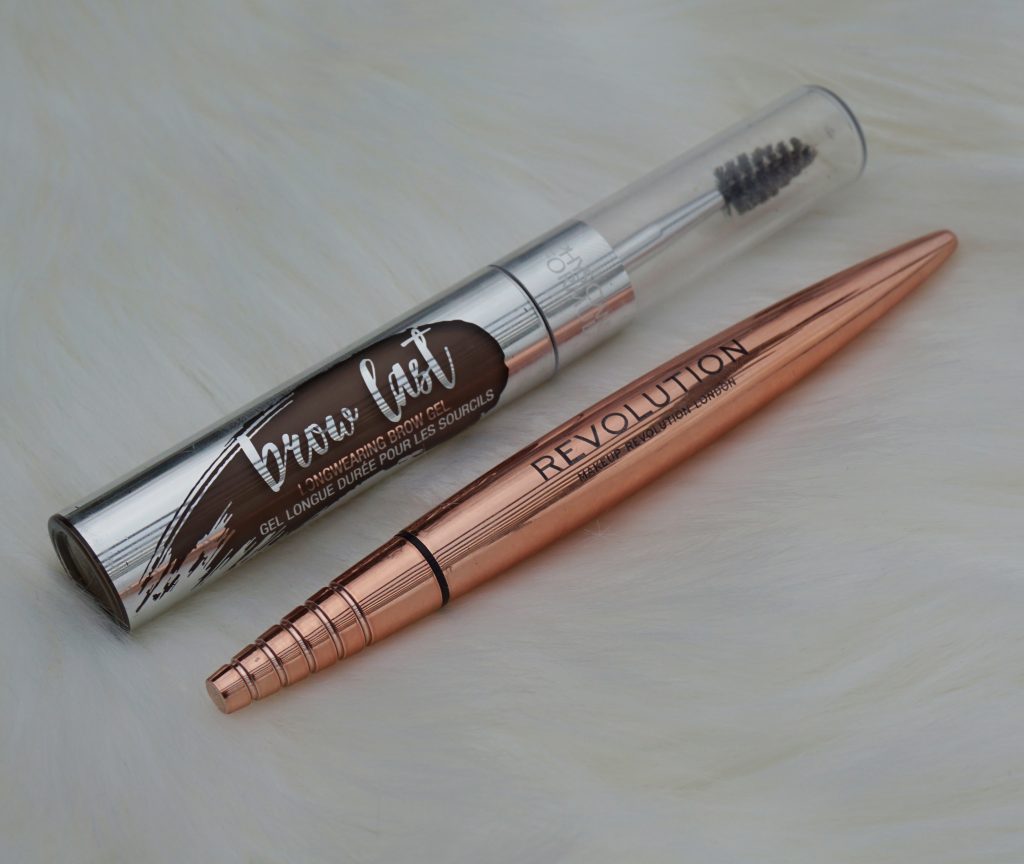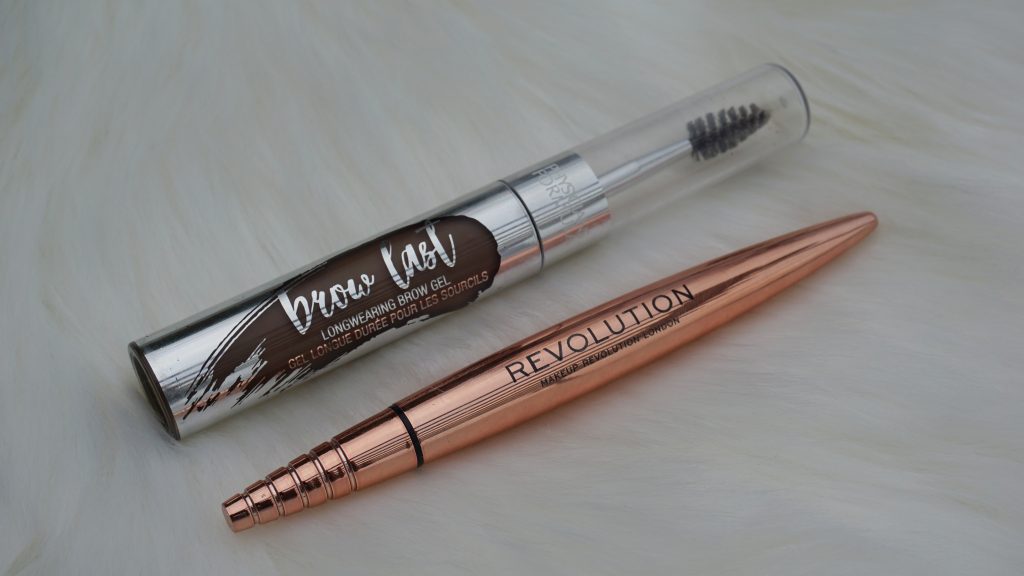 If you have thinner eyebrows or enjoy doing detailed brow work, you will more than likely hate this. On the flip side, if your brows are large and in charge like mine, you will love it. Between being in a hurry and being slightly lazy, I require a brow product that does it all. That's why I love the Brow Last so much. It fills in my brows AND acts as a gel to hold the hair in place. You could go swimming, to a theme park or just have the longest day of your life, and your brows will stay intact! It will also last a lot longer than any brow pencil so more bang for your buck.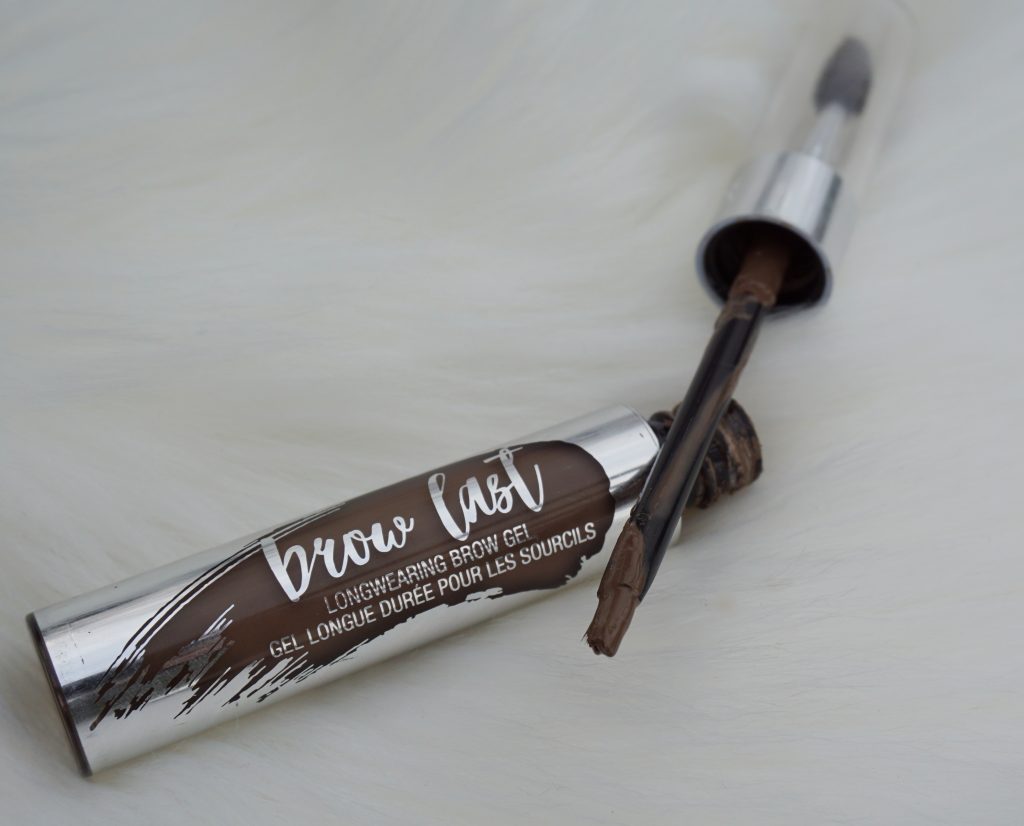 Makeup Revolution Renaissance Flick Eyeliner:
After I heard how much Jessica Braun loved this liner, I immediately ran out to buy it. Compared to the $20 Tattoo Liner that we all know and adore, the Renaissance one is only $9… and better. No tea. No shade. Just keeping it real! It simplifies the winged liner struggle, and it stays put all day. No smudging or flaking. If you're looking for a more budget friendly option with liner, I think you'd enjoy it.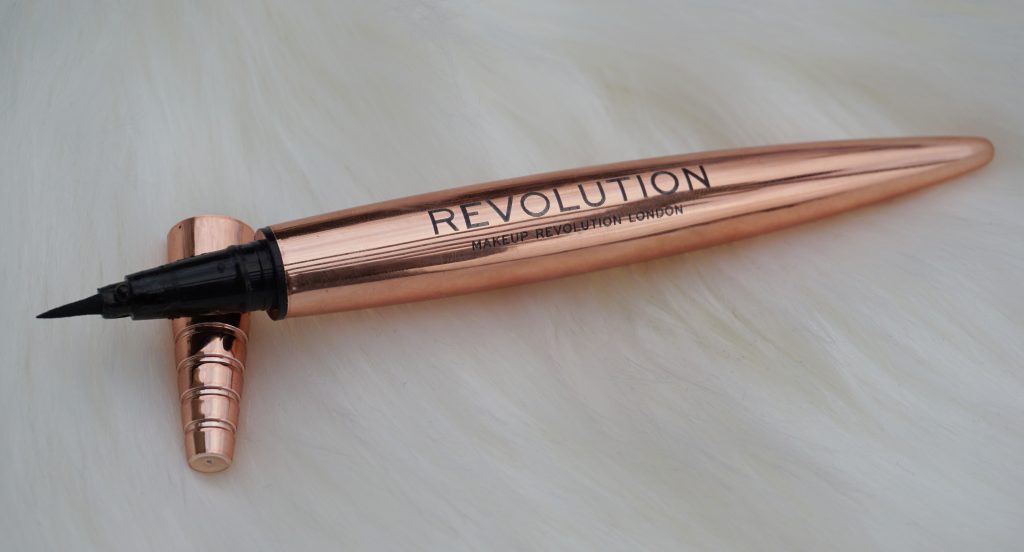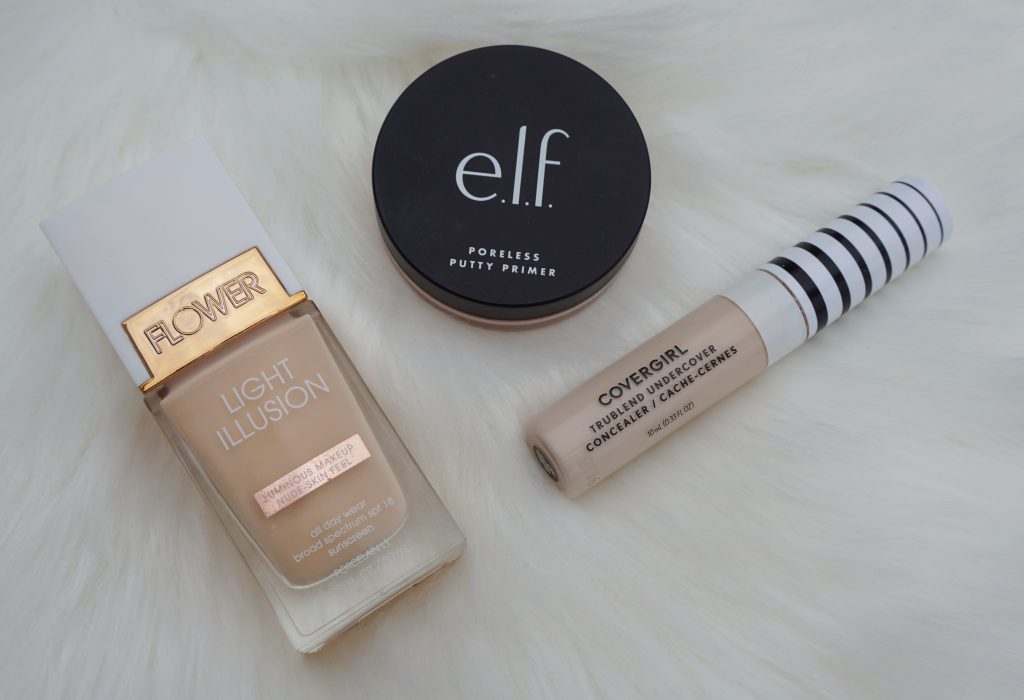 Flower Beauty Light Illusion Foundation in Porcelain:
If you're a true OG of The Butterfly Empire, you'll know how much I love the It Cosmetics CC+ Cream. But at $39 a tube, it can get expensive. I wanted a drugstore option that I could wear on casual days, and help counteract the cost. The Light Illusion Foundation is perfect for day-to-day makeup, and I never feel let down when I use it. It has medium coverage, but can be built up easily! I actually really enjoy that it's not full coverage. It gives a more natural finish.
e.l.f. Cosmetics Poreless Putty Primer:
I gave my stamp of approval to the Putty Primer on Instagram, but this is my first time mentioning it here. I struggle with texture around my nose, and have never found a primer that completely smooths that area. This primer truly does even out everything, and gives the perfect base for any look. It also helps the longevity of your foundation and concealer. I have worn it on the Hornblower Cruise in Niagara Falls, Splash Mountain at Disneyland and a couple concerts. IT DOESN'T BUDGE. However, because of the consistency, it has the potential to clog your pores. I only noticed an issue if I was using it every, single day. In reality, I wear it in my T-zone 2-3 times a week at most, and my skin is completely fine. Just wanted to give a little warning!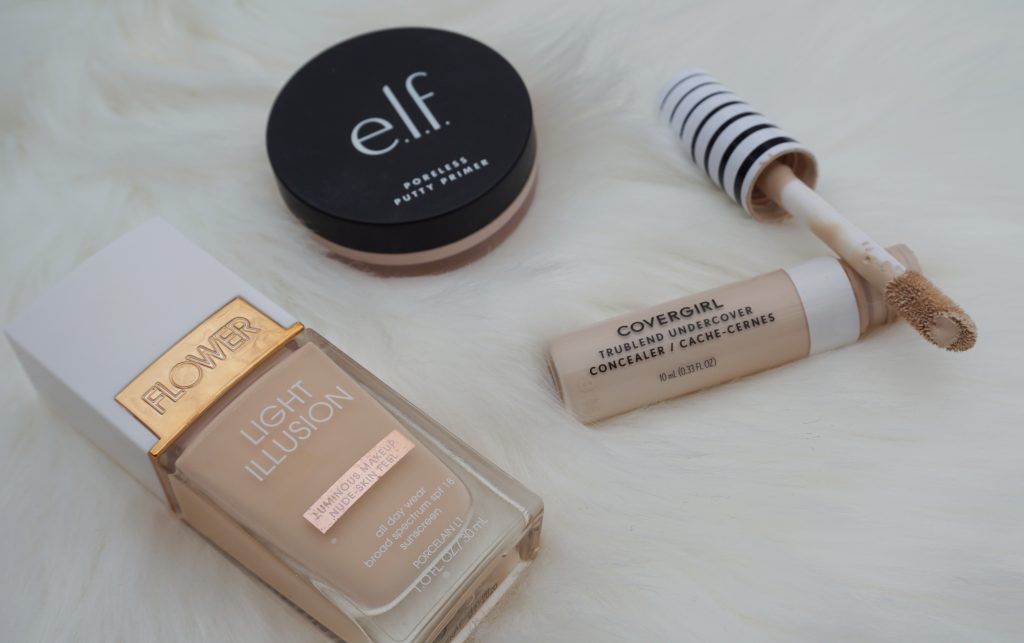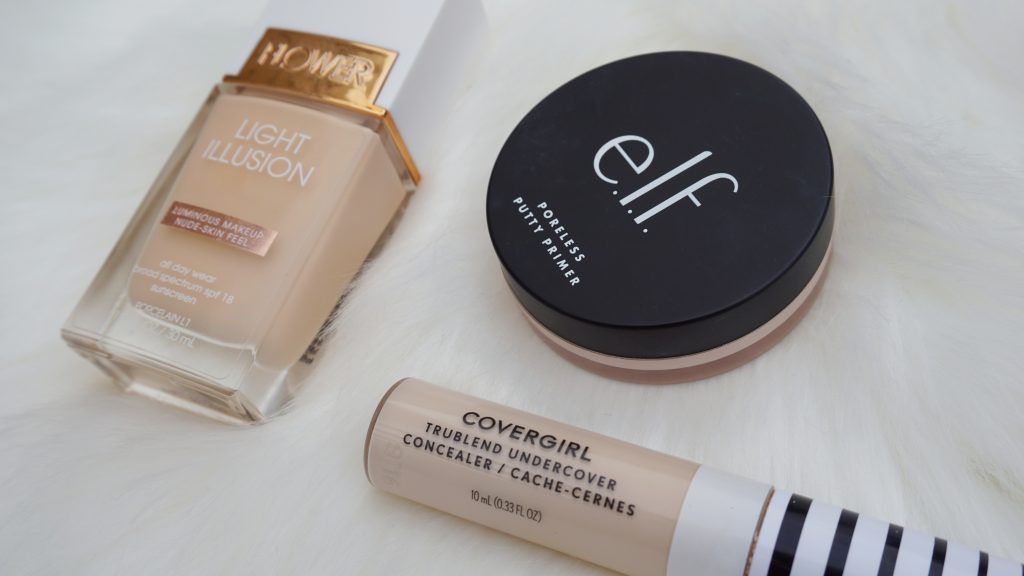 CoverGirl TruBlend Undercover Concealer in Fair Porcelain:
I have the hardest time finding decent concealers that don't hug every crevice, and make me appear ten years older than I actually am. Like I have mentioned before, I have hooded eyes. That means that no matter how hard I try, I will always have some sort of creasing. The TruBlend works well with my skin, and offers coverage without enhancing fine lines.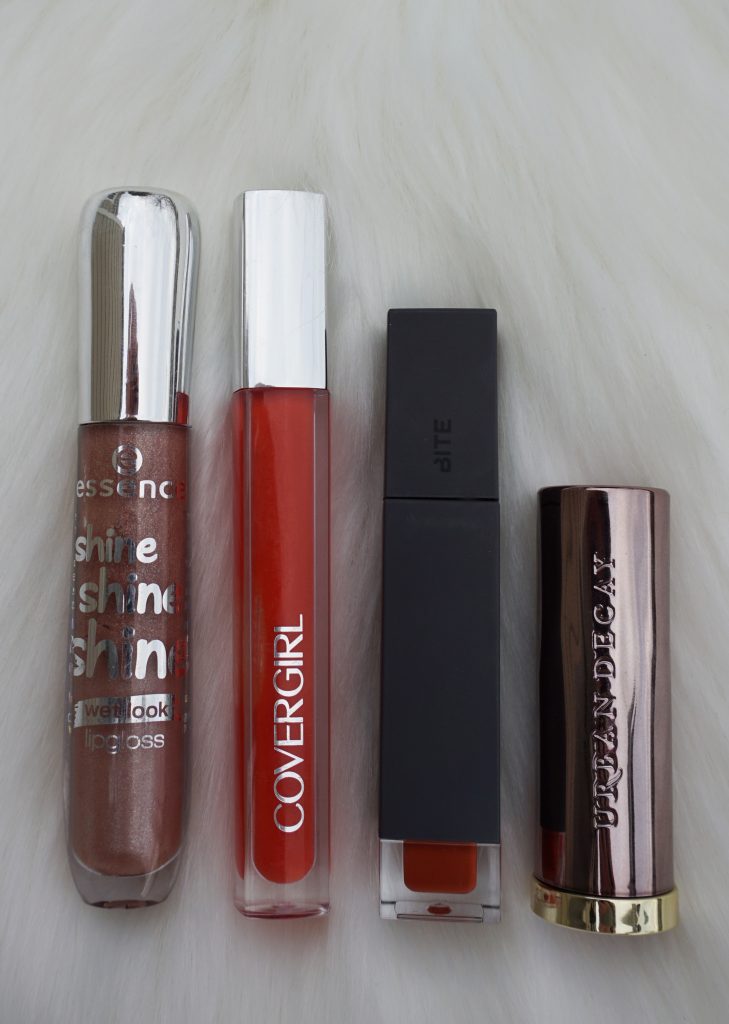 Essence Shine Shine Shine Lipgloss in Bright On:
Essence really stood out to me in 2019. They have managed to keep their prices low while keeping their quality high. Many people adore their mascaras, but I was blown away by their lip products. Mostly their lipgloss. It's not sticky whatsoever, and applies evenly. I reach for them more than I do higher end options!
Covergirl Colorlicious Gloss in Succulent Citrus:
I feel slightly guilty sharing this favorite because I'm pretty sure they're slowly discontinuing it. I bought it from Walgreens when it was on sale, and I haven't seen it in stores since then. Maybe they're changing the packing. Here's to hoping! I love the natural pop of color it gives without being heavy or uncomfortable. Succulent Citrus has been in my purse constantly since the first day I bought it. I love it so much!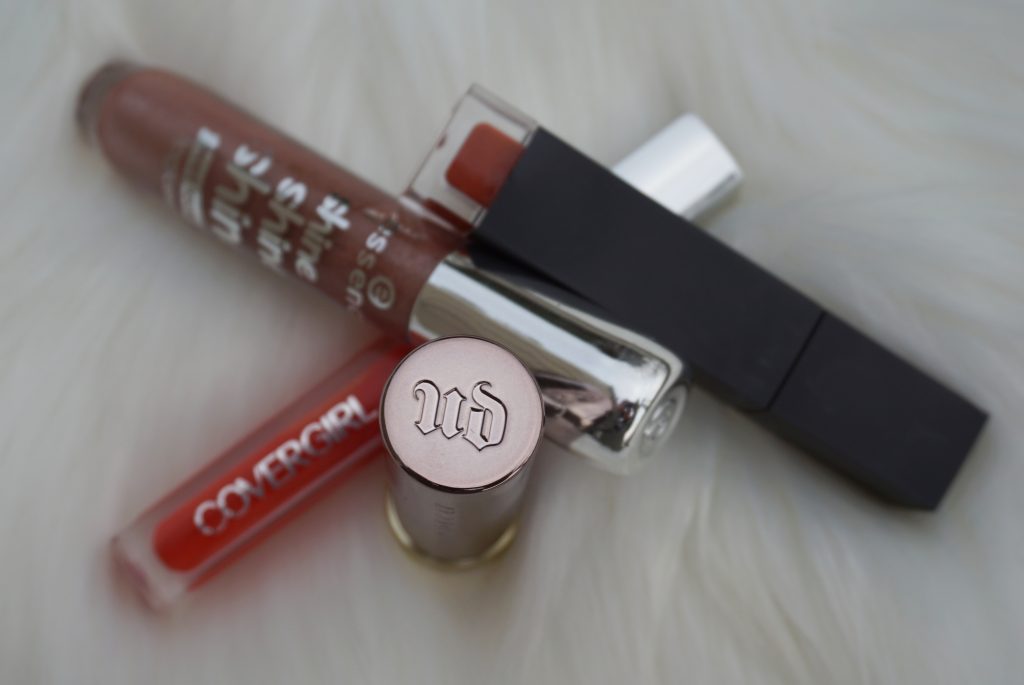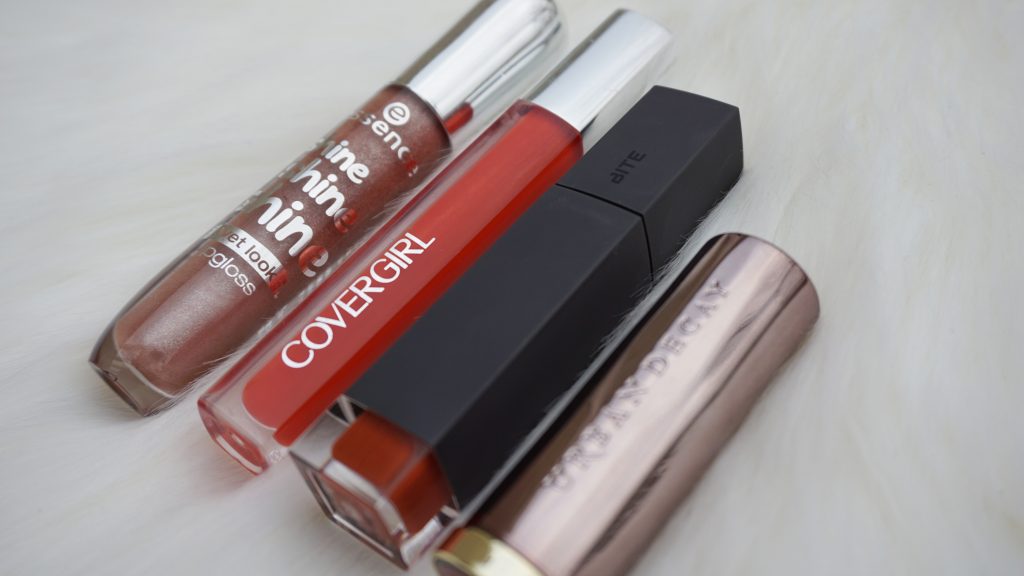 Bite Beauty Amuse Bouche Liquid Lipstick in Arrowroot:
Guess what? Looks like this shade was limited edition. The only place I could find it was on Amazon for an obscene price. I guess 2019 was the year of discontinued products. Even if it's gone forever, the color is GORGEOUS. It reminds me of fall, pumpkins and pumpkin spice. I really hope they bring it back because I need it in my life.
Urban Decay Vice Lipstick in Ravenswood:
Finally! A lipstick that hasn't been discontinued! Ulta was having a sale on their Vice Lipsticks last year, and I really wanted to try their formula. I was tempted to buy a nude, but decided to grab a color that was unlike anything I already own. I love the dusty rose, brown tone, and I get lots of compliments when I wear it.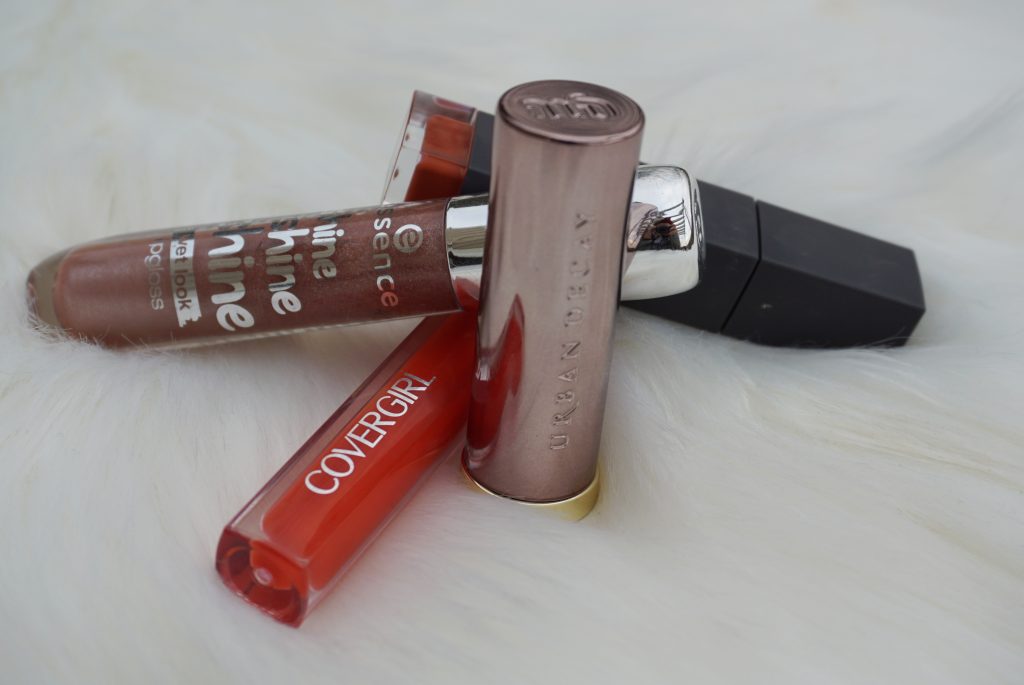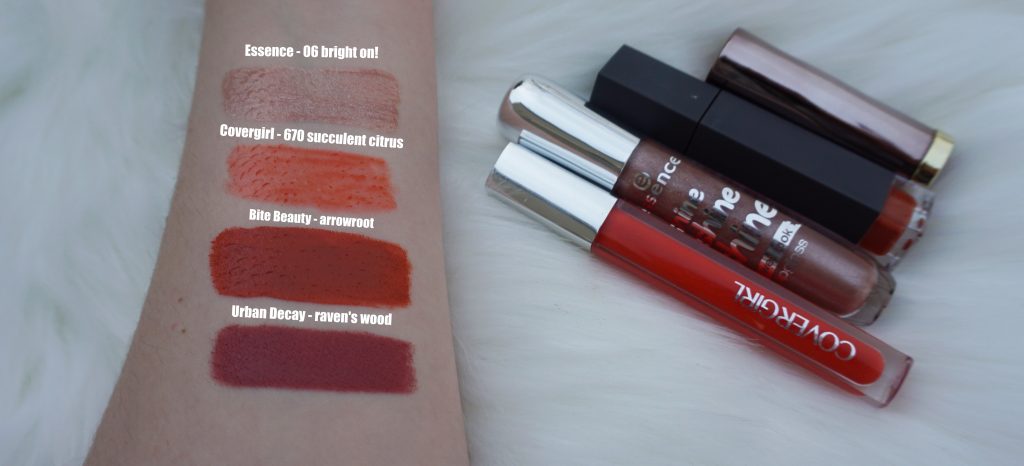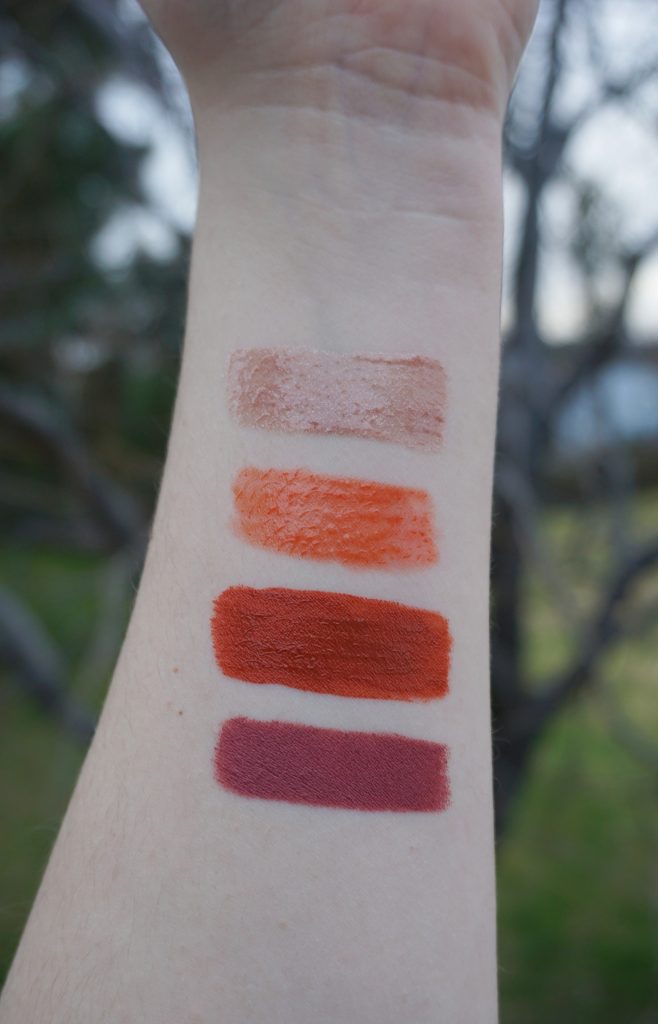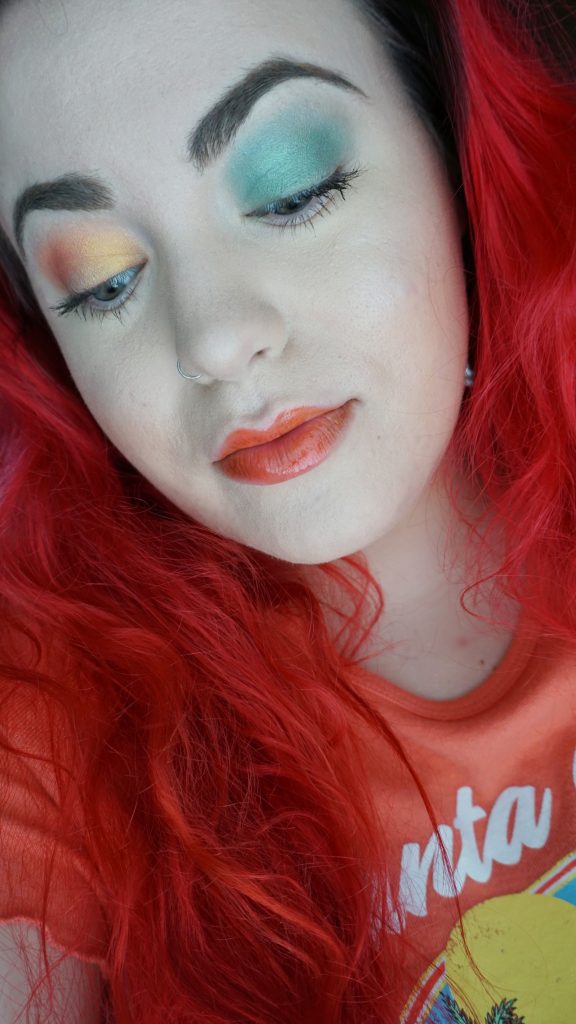 Almost everything I used to create this look was done with the products I just talked about! I used the Born to Run palette in the shade Big Sky on my left eye, and the California Love palette in the shade Cruisin' on my right eye. I also added the Covergirl Succulent Citrus to my lips.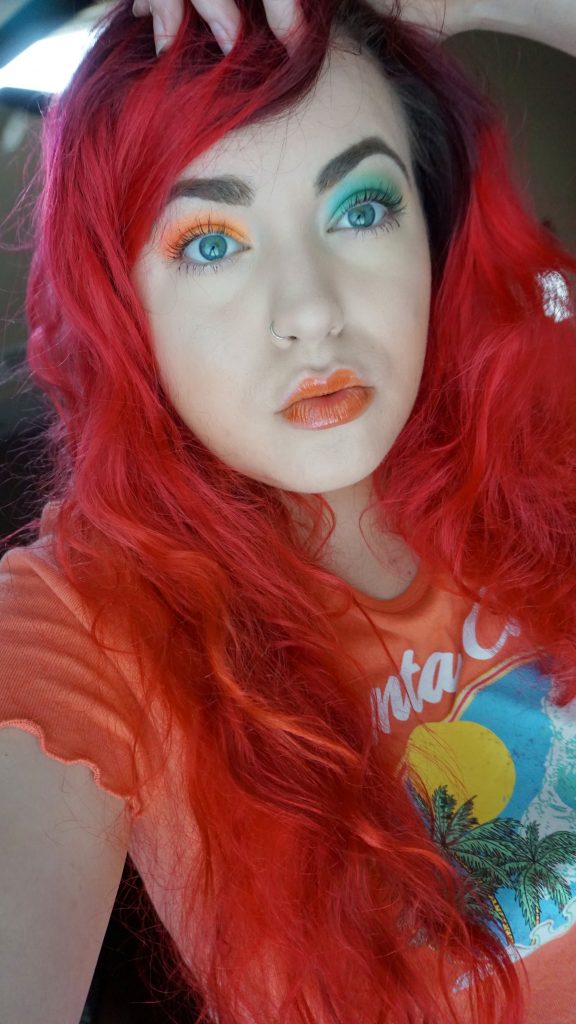 The next and final 2019 favorites post will be about skincare and hair care! I'm excited to share them with you.
What were some of your makeup must-haves in 2019?
All my love,