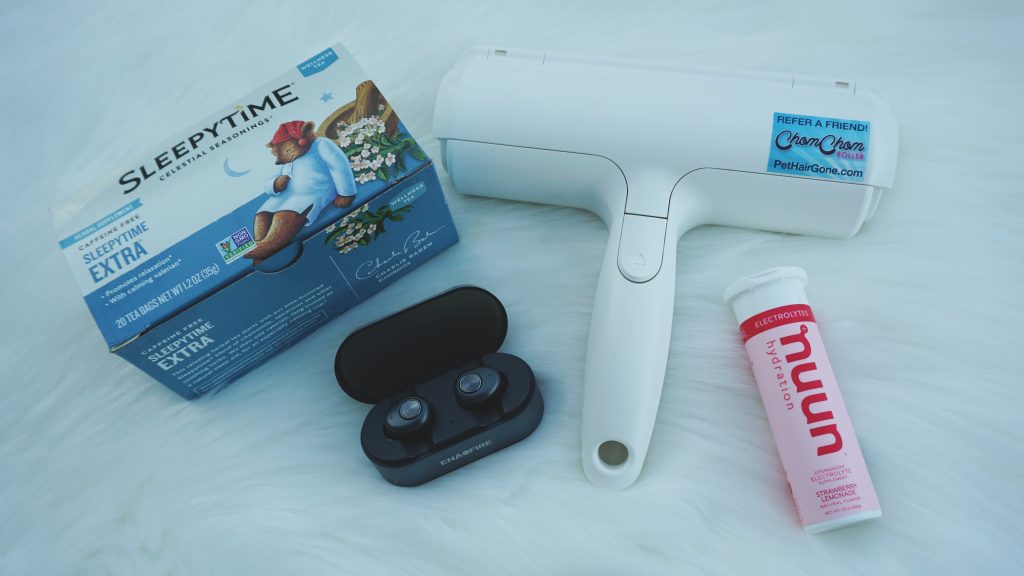 It's the most wonderful time of the year when everyone shares their favorite products, and my wallet screams because I want to try it all. 😀
Last year I shared my 2018 lifestyle and beauty favorites, and while they were popular posts, I was told by a few loved ones that they were too long. We are all so busy, and have places to be. I will do my very best to keep this as concise as possible, but I'M PASSIONATE. SOMETIMES I GET CARRIED AWAY! 😛
To keep the 2019 favorite posts on the shorter side, I broke them into three segments: lifestyle, makeup, skincare + hair. Today's focus is about the random products that have made a positive impact on my day to day life. There's no rhyme or reason so buckle up!
I chose to upload lifestyle first because I couldn't wait to share a product that has legit changed my life. Like many others, I first heard about it from RawBeautyKristi, and if you're a fur parent, you NEED it. It removes pet hair from furniture in seconds. No batteries. No cords. No adhesive paper like lint rollers. I use it on our couch, dining room chairs, blankets, pet beds… the possibilities are endless. It's so much faster than vacuuming too! I included a before and after of our couch to demonstrate. It took maybe five minutes to complete the entire thing!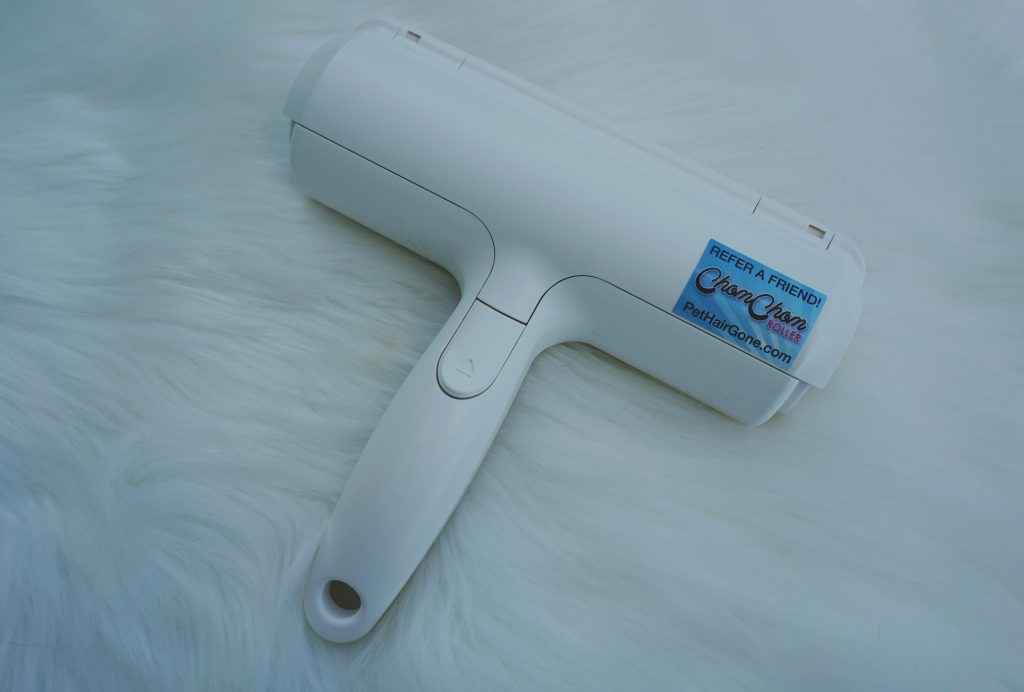 Before…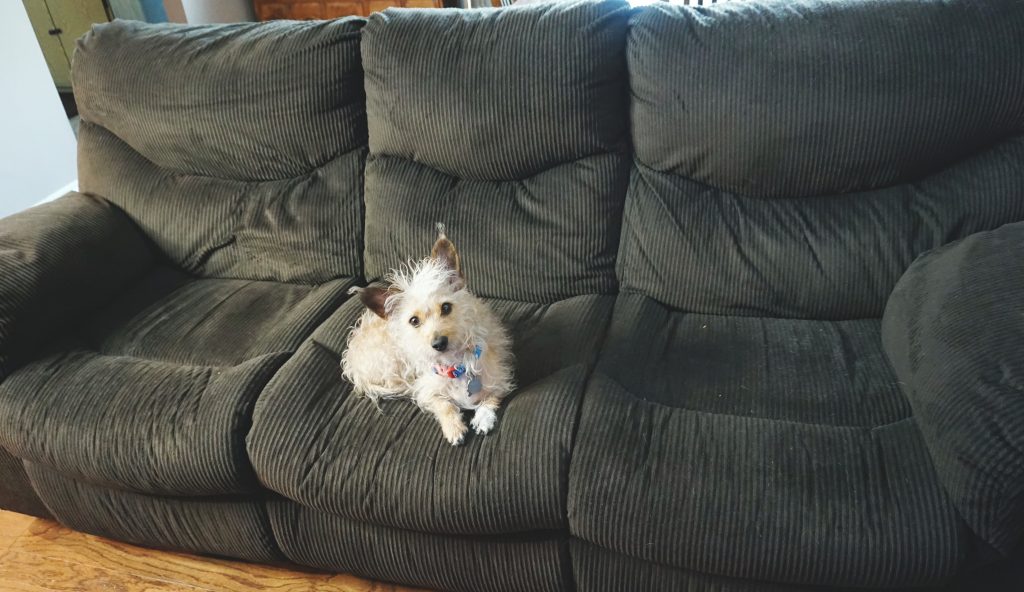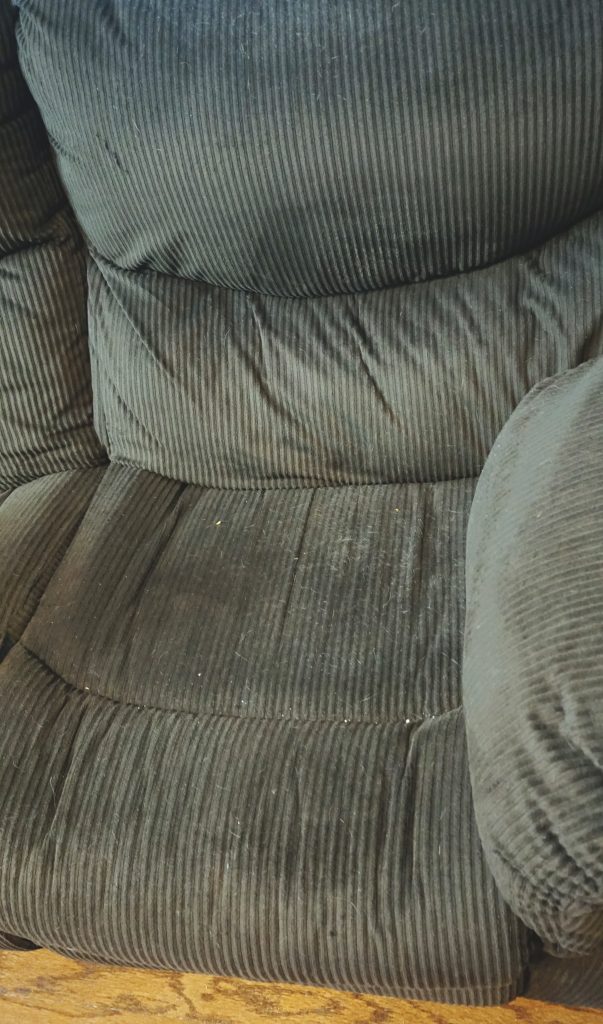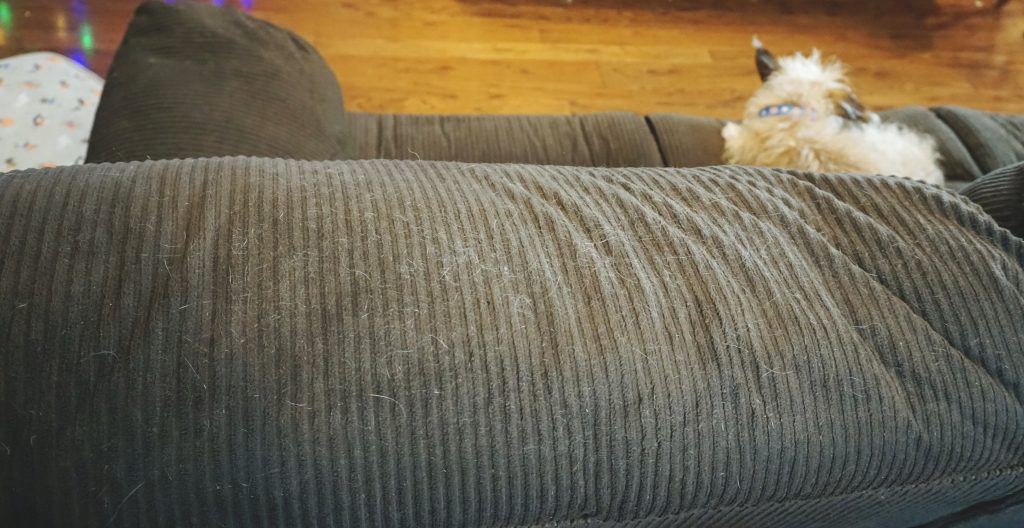 After…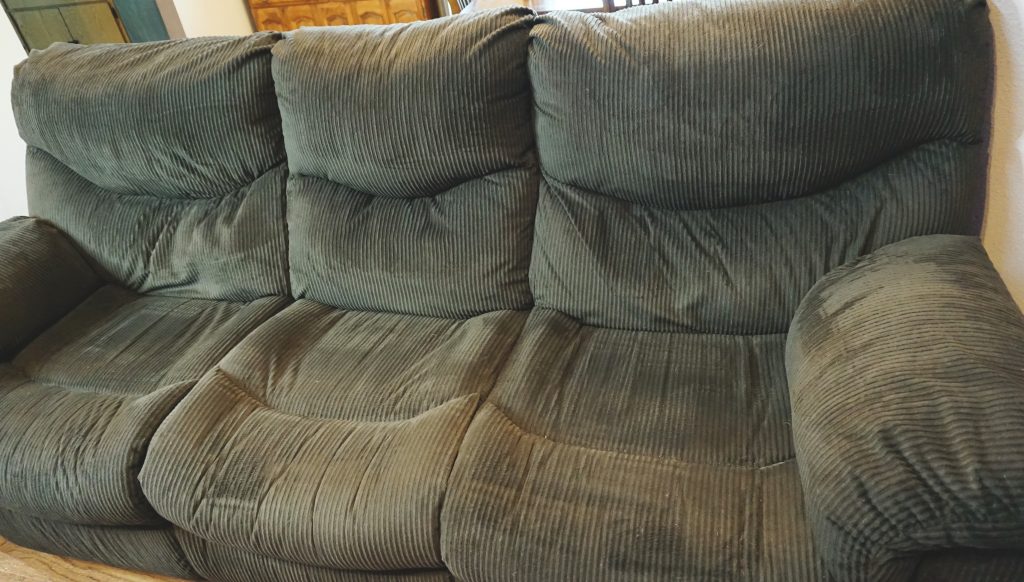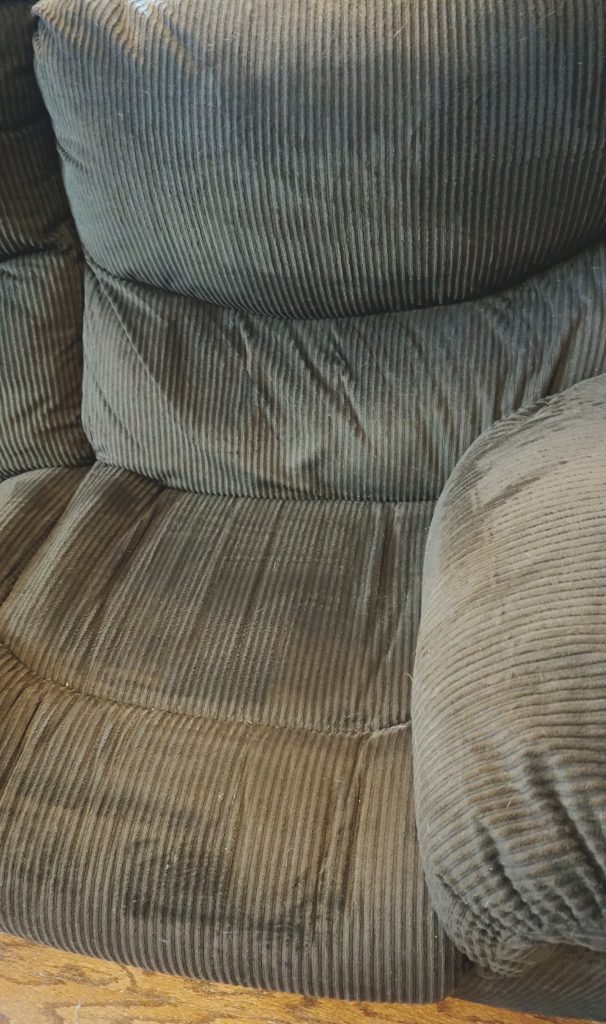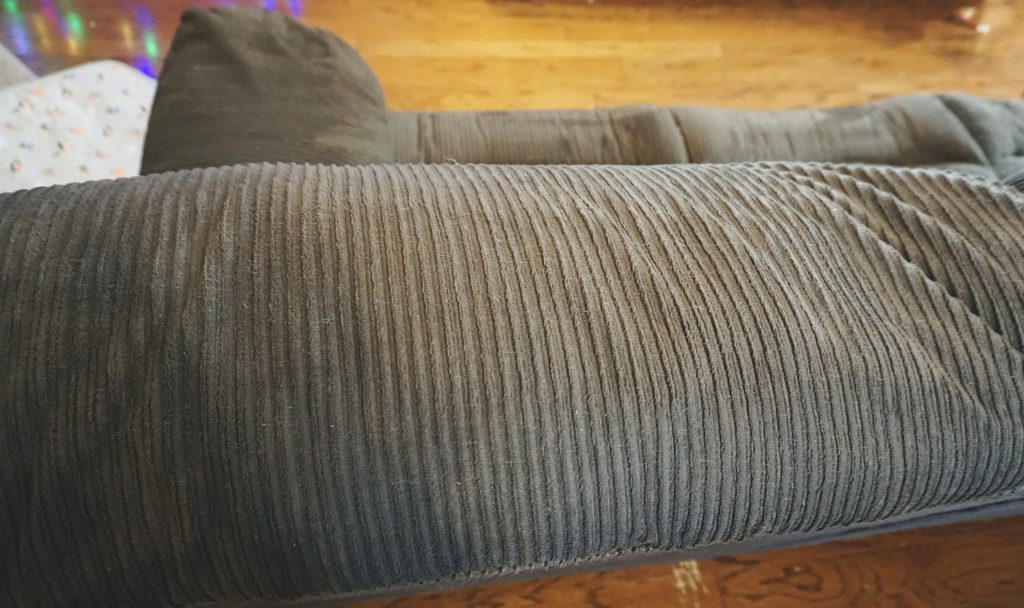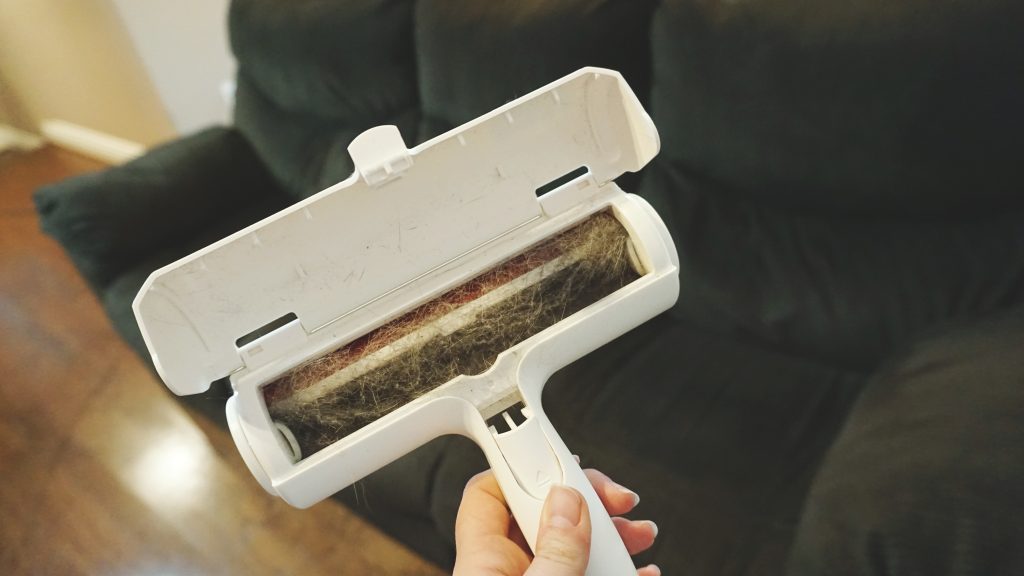 The gunk collects into a little compartment that you empty into the trash. Super quick, easy, and your furniture will look brand new!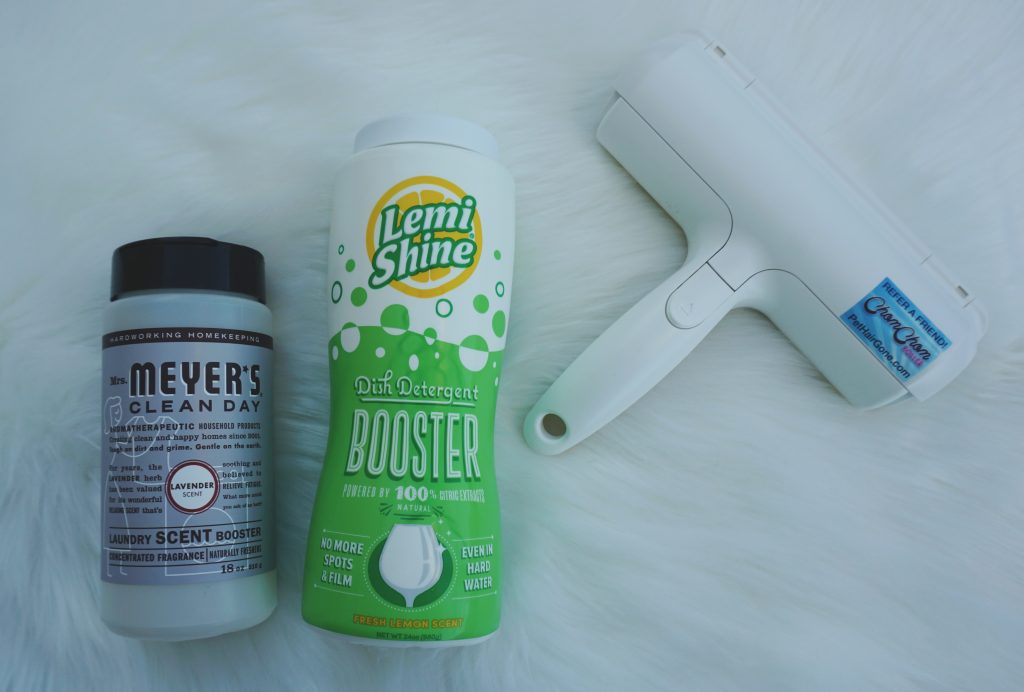 Lemi Shine Dish Detergent Booster:
We have hard water where we live, and no matter how much I tried, I could never get our glassware spotless. I started adding a little bit of the Lemi Shine Booster to the bottom of the dishwasher, and it helped immensely. Plus, it gives the rest of the dishes a deeper clean.
Mrs. Meyer's Clean Day Laundry Scent Booster, Lavender:
If you read last years lifestyle favorites, you might remember that I make my own laundry detergent. My hubby and I have sensitive skin, and store bought detergents do not work well for us. I try my best to stay away from scented laundry products, but I thoroughly enjoy using the lavender scent boosters on our towels and sheets. It's SO luxurious and relaxing.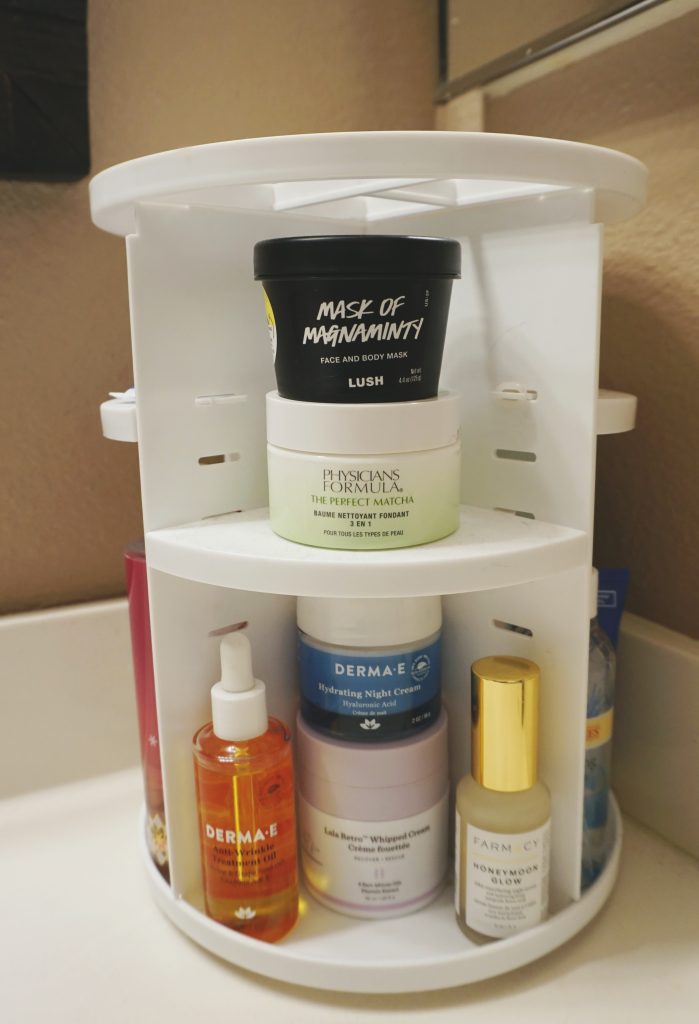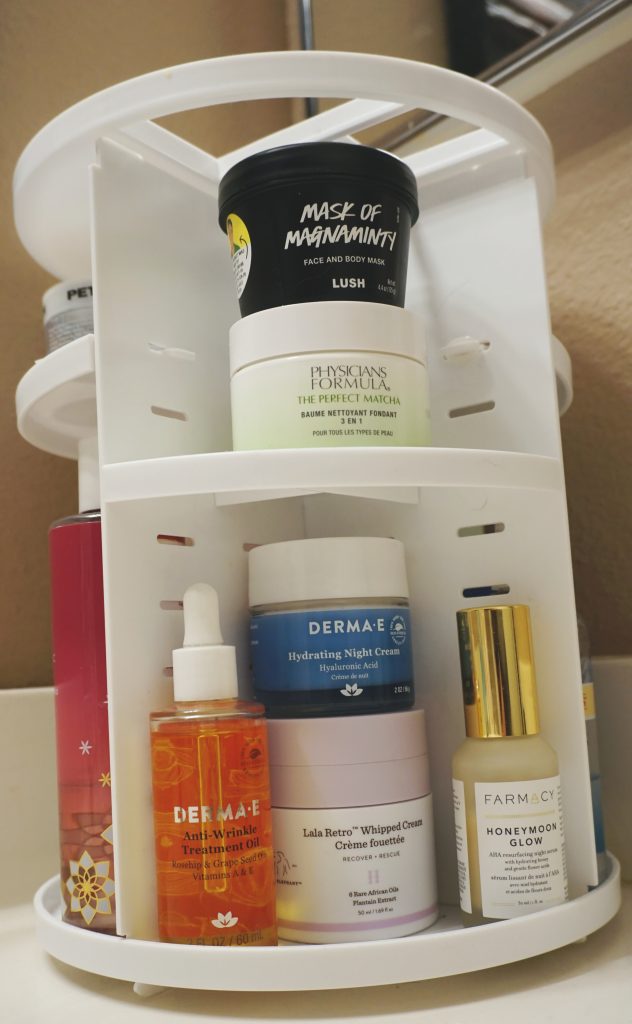 I used to have all of my skincare shoved into a small drawer, and it was a complete disaster. I found a makeup organizer on Amazon for dirt cheap, and it has been my skincare's home every since. It's not the most sturdy, but for the price, you can't beat it.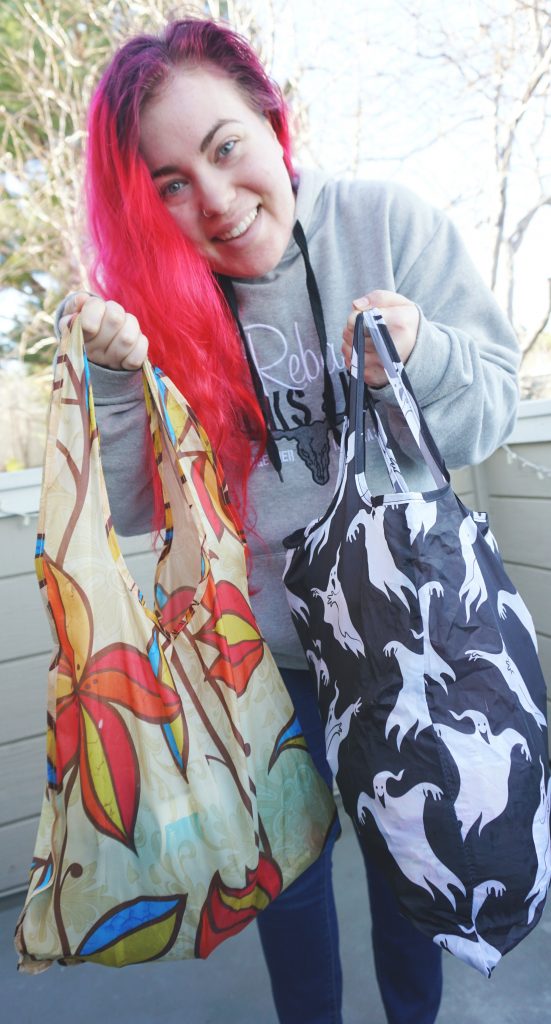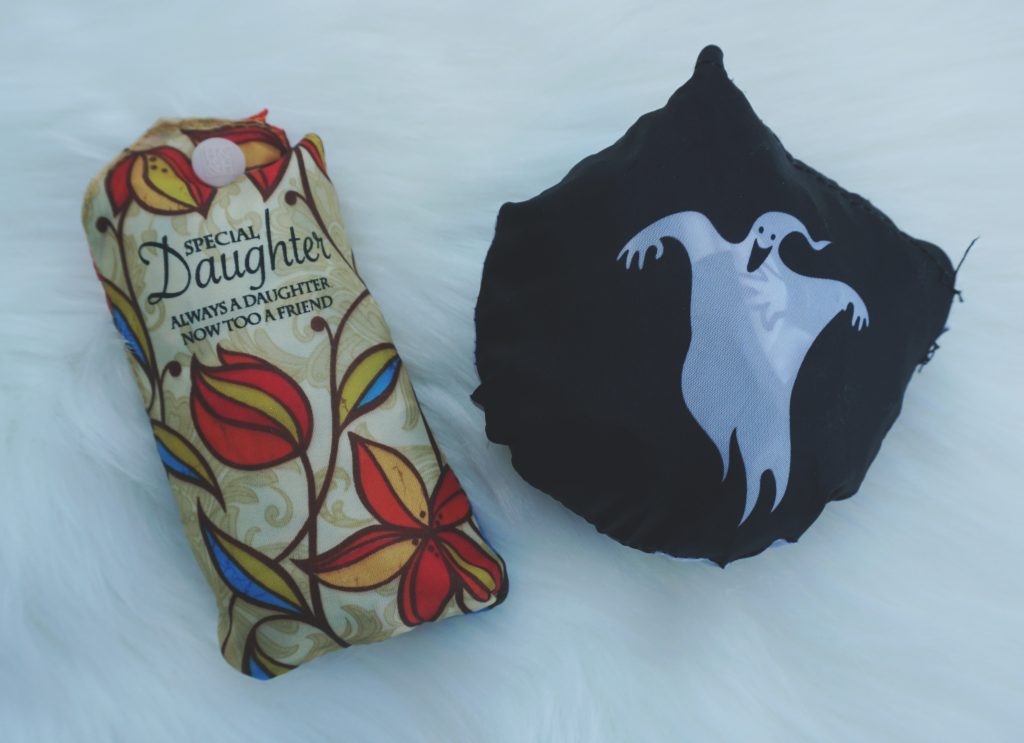 Reusable, Foldable Shopping Bags:
If I had a dollar for every time that I have forgotten my reusable bags… Ugh. And I REFUSE to pay ten cents for a thick, plastic one (why can't we use paper…?). Now I always keep a compact bag in my purse for when I forget! I don't have to leave a store balancing my products, and looking like Gus from Cinderella. I can't link the exact bags that I have because one was a gift (thank you 😀 ), and the other one is from Halloween. They have several cute option on Amazon though! If you live in California or just want to be more environmentally friendly, I highly recommend a foldable bag!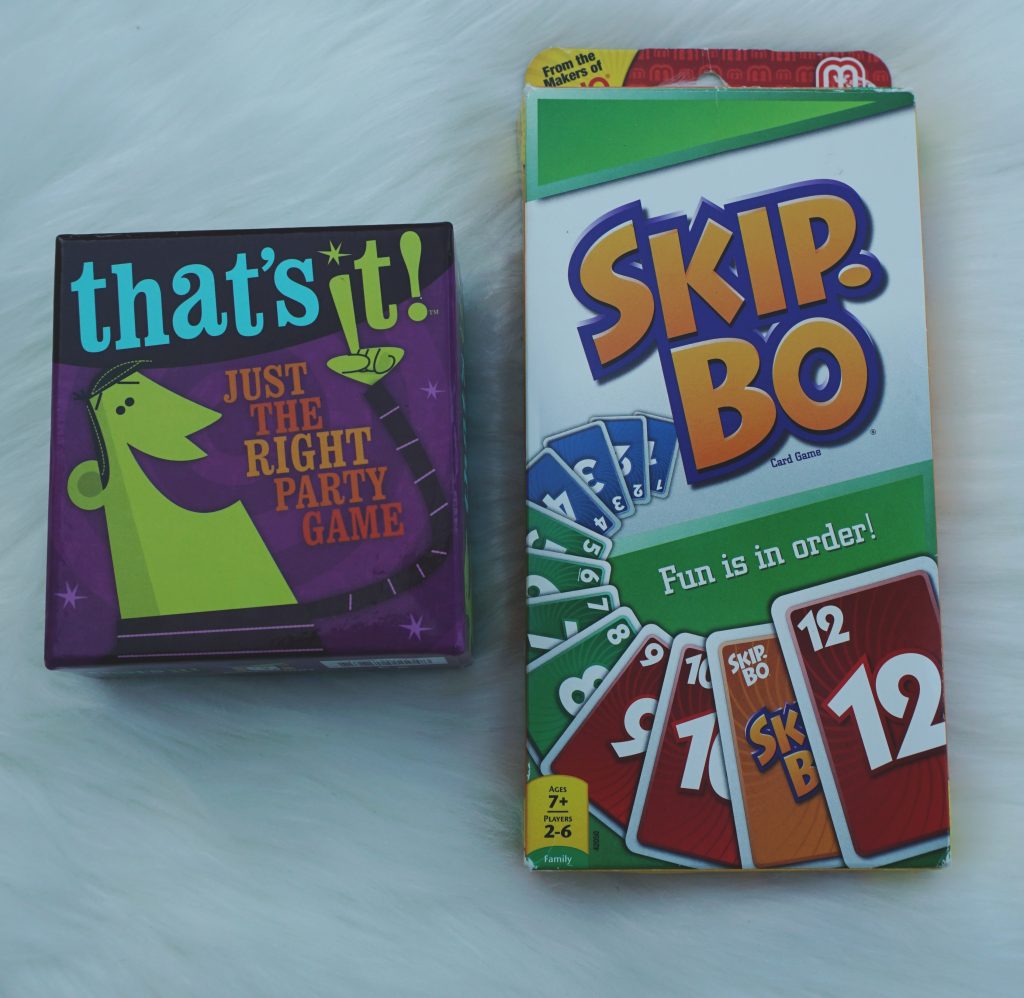 I told you that today's post had no rhyme or reason! Kevin and I really enjoy board games, and That's It and Skip-Bo were our go-to in 2019. They're both relatively simple, and still loads of fun. That's It works best with more players, but if you tweak the rules slightly, you can manage with only two people.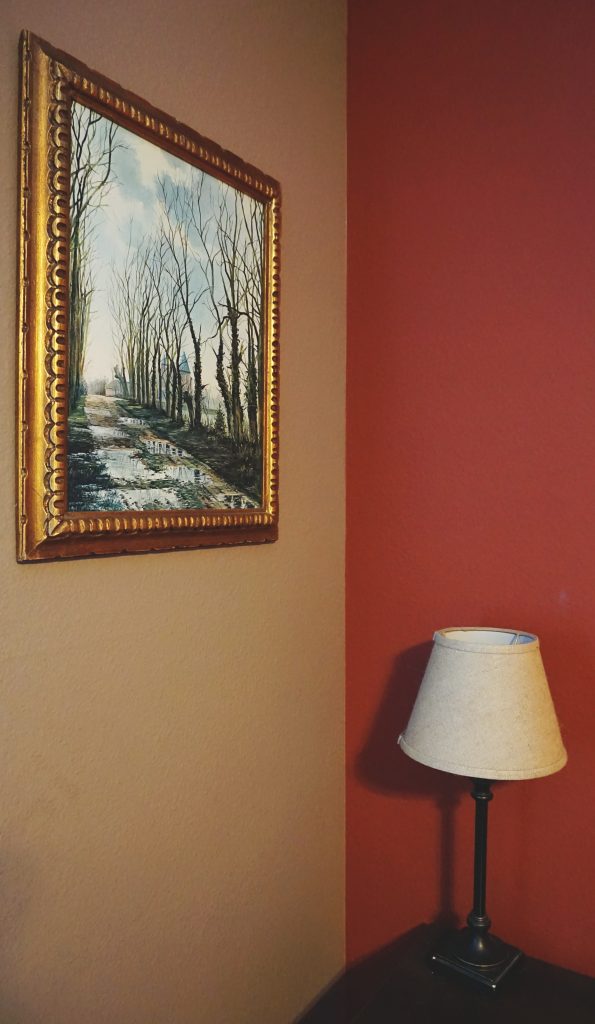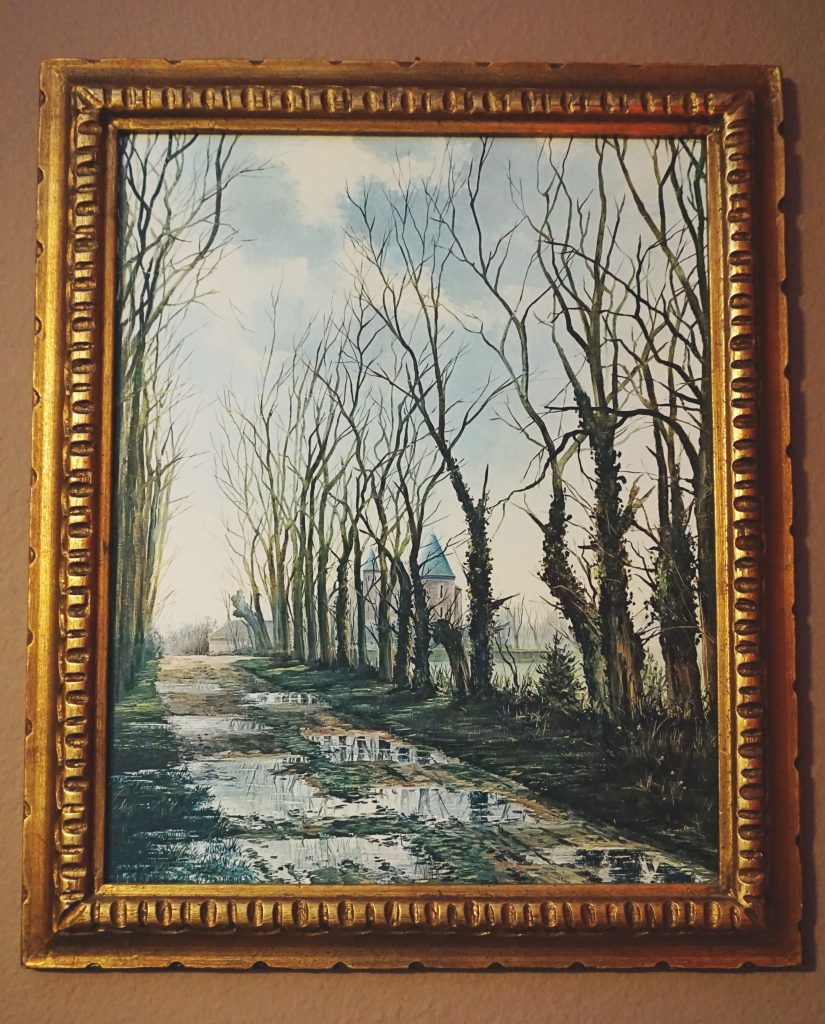 I was at Goodwill one day, and fell madly in love with this piece of art. Sadly, I don't know the artists name so I can not link it. If you know who it is or have any ideas, please leave a comment and let me know. I love the puddles, the mansion peaking through the trees and overall melancholy feel of it.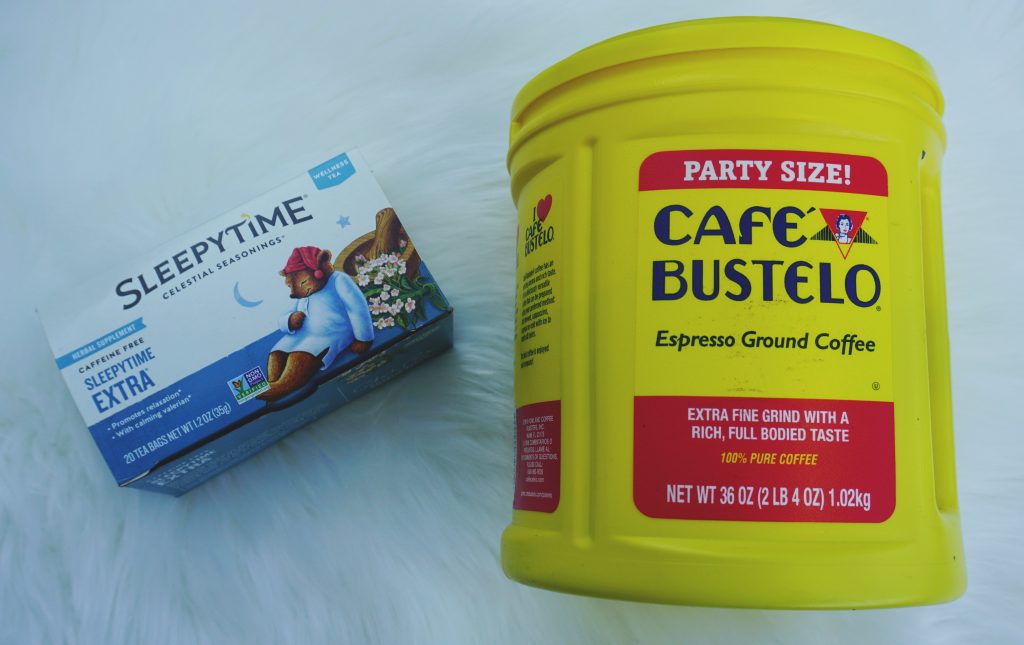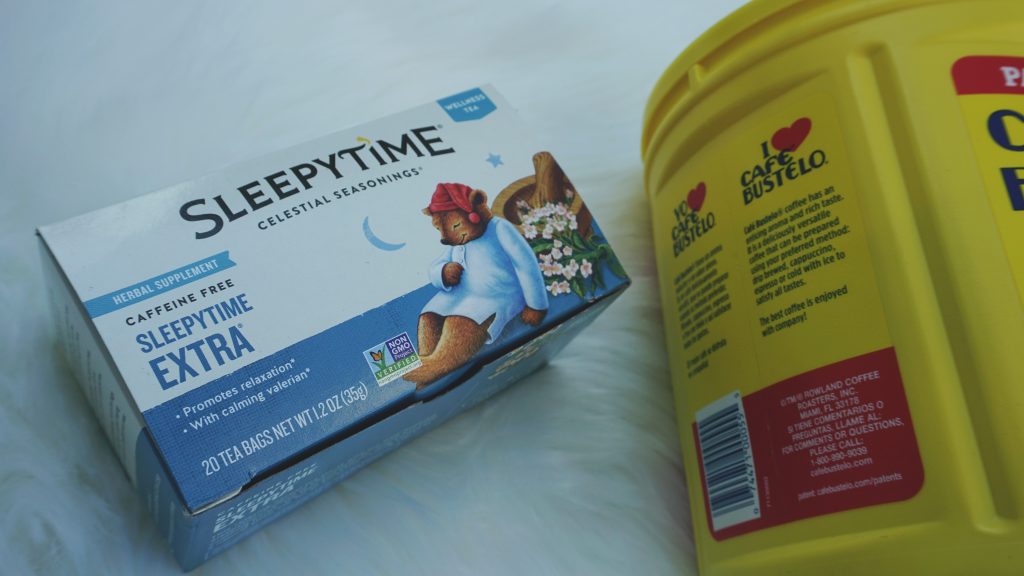 Celestial Seasonings Sleepytime Extra:
It has been so interesting to hear different opinions on the Sleeepytime tea. People either LOVE it or HATE it. I happen to love it, and it really helps me sleep. The flavor isn't the best, but it's still enjoyable!
Cafe Bustelo Espresso Ground Coffee:
For a long time, I bought the Cafe Bustelo K-Cups, but it got expensive. It was roughly $8-$10 for 12 cups. Then I discovered the party size for $12, and knew it would last a lifetime. Now I fill reusable K-Cups with the Cafe Bustelo party size, and it tastes exactly the same! Saving money and the environment one cup of coffee at a time!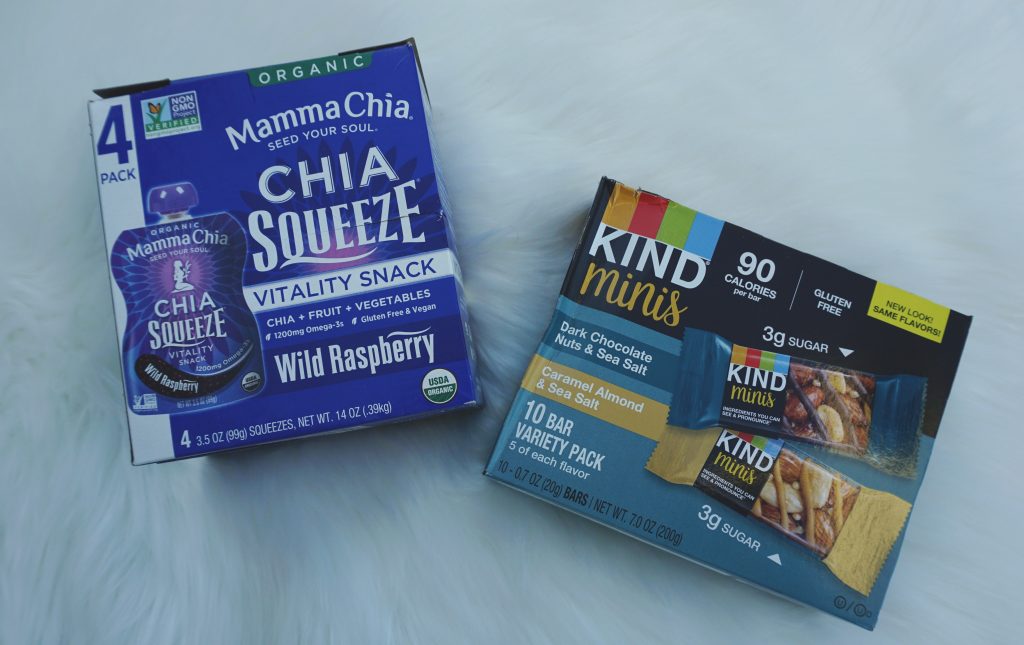 Mamma Chia Squeeze Vitality Pack:
I'm always in a state of panic when I leave the house, and think that I'm going to get hungry. I have learned to stay prepared, and toss a small snack in my purse for the road. Mamma Chia is a fantastic brand, and makes staying healthy on the go super easy.
The full size bars are okay, but they're too much for me. If I'm eating a granola bar, I don't want it to sit in my stomach like a full meal. I need a little something to hold me over until lunch or dinner. The mini Kind bars are JUST enough.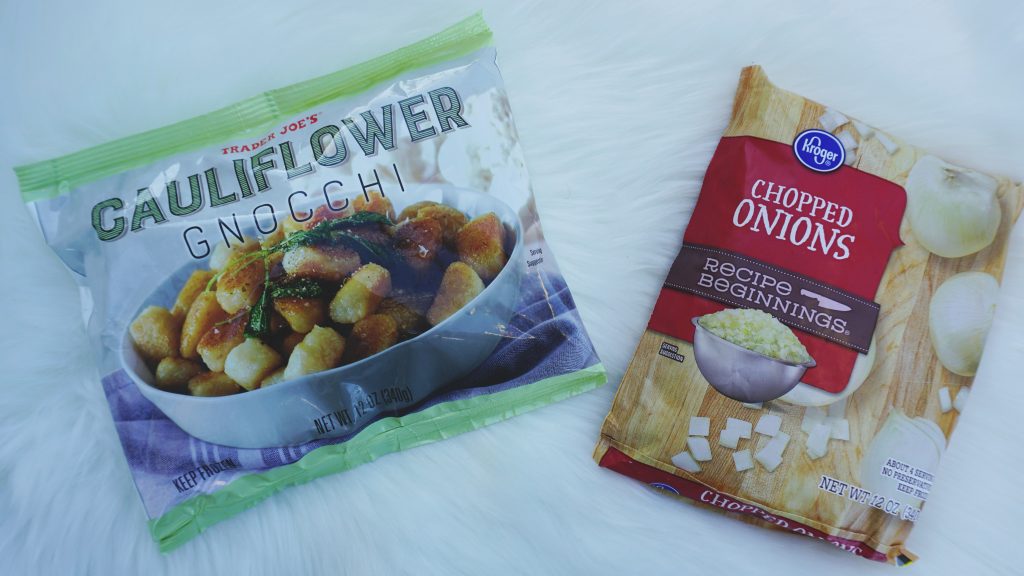 Trader Joe's Cauliflower Gnocchi:
The internet exploded when this was first introduced into stores. Per usual, it took me a long time to jump on the bandwagon, but I am so glad that I did. It legitimately tastes like gnocchi! I saute it with avocado oil, garlic salt and Italian seasoning. I'm getting hungry just thinking about it.
A little fun fact about me: I HATE CUTTING ONIONS. I can't stand it. Your eyes burn. It stinks. The smell lingers on your hands. There is nothing I hate more! I know it's the lazy way out, but it's so convenient. I can enjoy the flavor of onion without the hassle.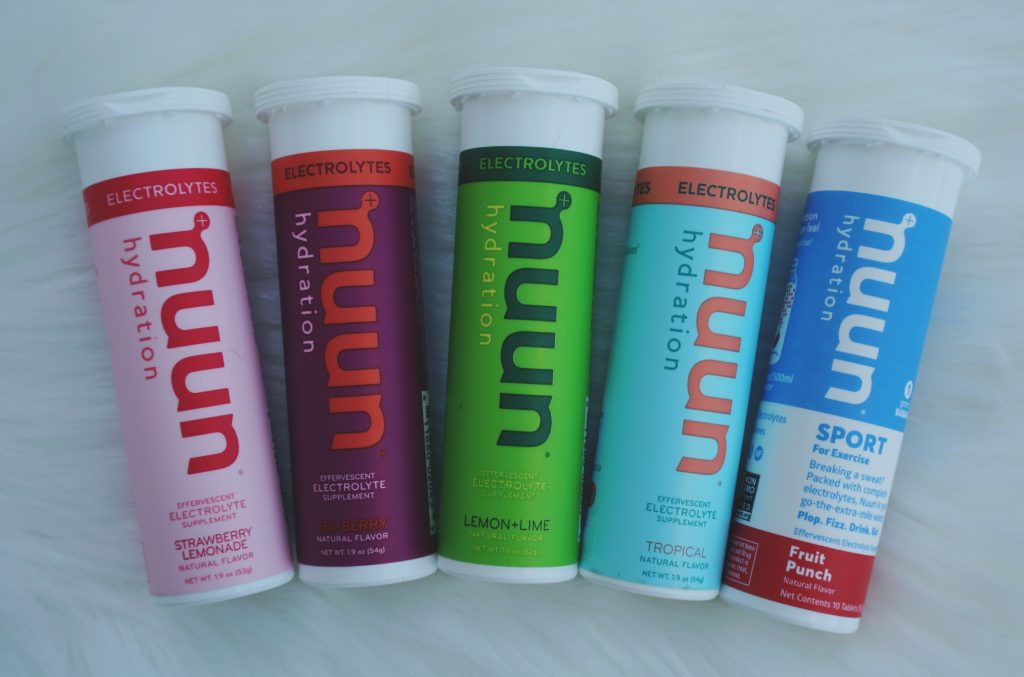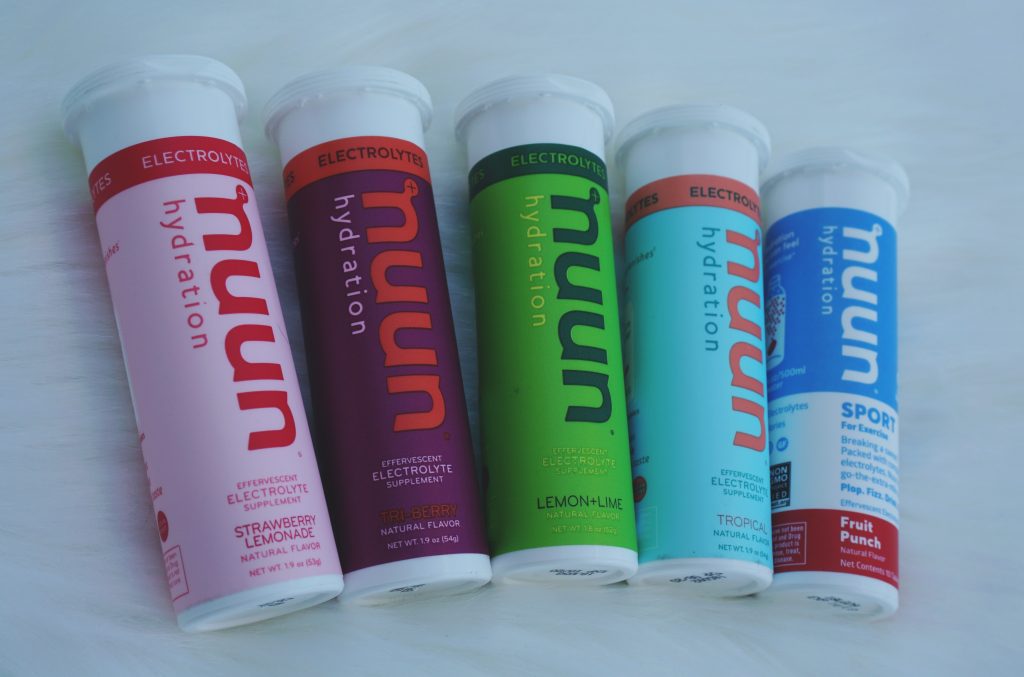 Nuun Hydrating Electrolyte Tablets:
I discovered Nuun while I was searching for a healthier alternative to Gatorade. I needed something to hydrate me after cycling, but without the sugar and junk. The combo pack was a great deal because I was able to test different flavors. My personal favorites are strawberry lemonade, and lemon + lime!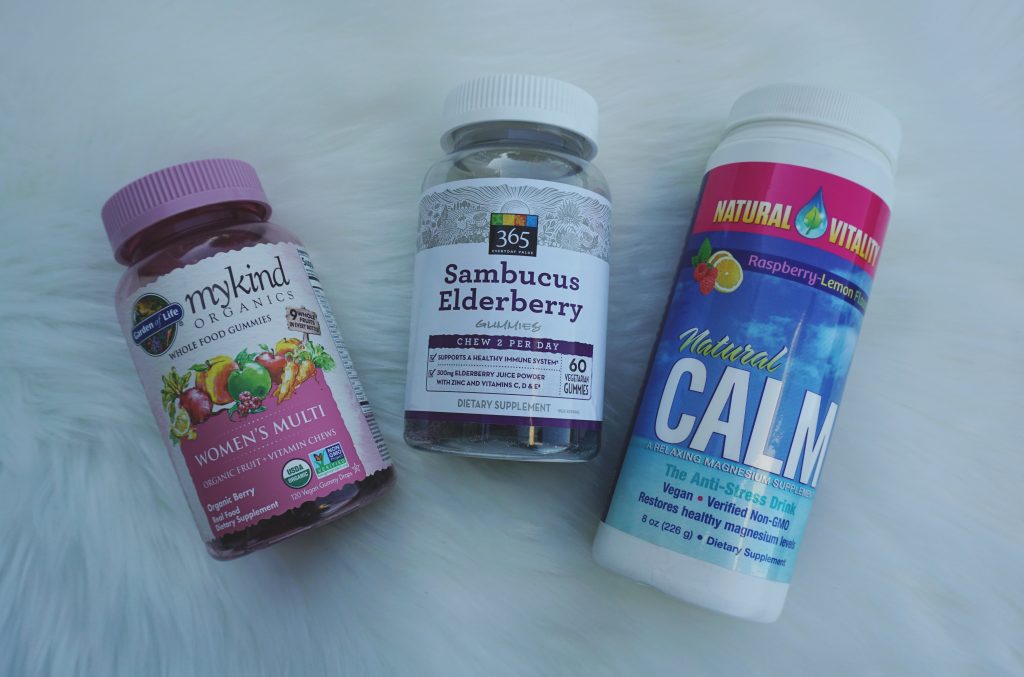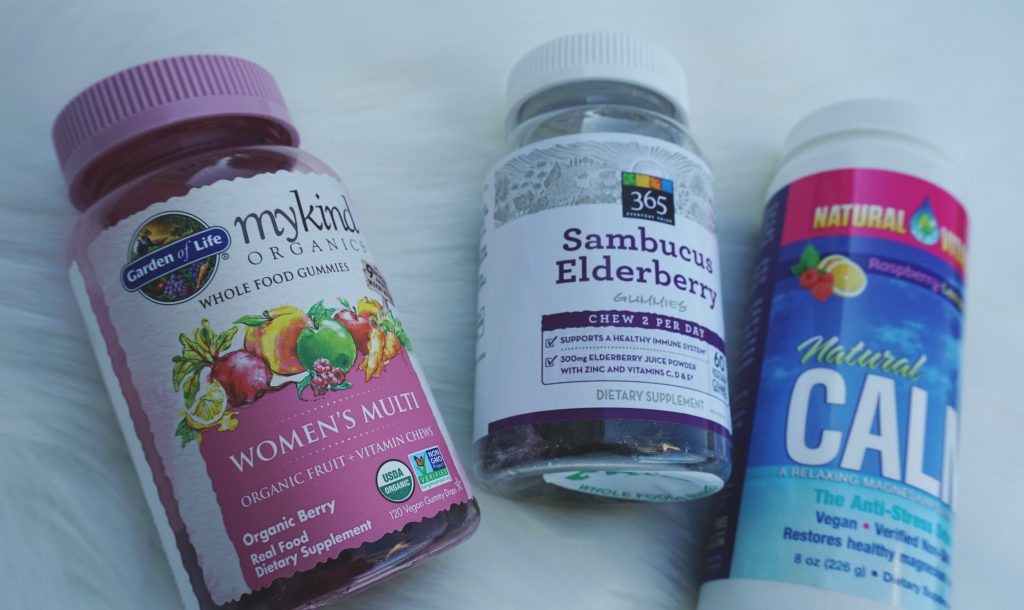 mykind Organics Women's Multi Gummies:
One of my biggest goals for 2019 was to find a decent multi vitamin that I would actually take. So many vitamins in the past would upset my stomach or smell vile. I love mykind because they're chewable, don't smell like old socks, and I truly notice a difference when I take them. They recommend taking four gummies a day, but that was too much for my body. I typically take two every other day.
We have all heard about the healing properties of elderberry so I'll keep this short. I prefer the gummies because they're user friendly and more convenient than the syrup. And yes, it truly works. A miracle product if you're feeling under the weather!
Natural Vitality Calm Anti-Stress Drink:
Right next to the ChomChom, the Natural Vitality drink has to be my top favorite lifestyle product of 2019. If you work out regularly, have chronic pain or any type of tension, you needed to try this yesterday. It is THAT good. I mix it with hot water, and drink it about an hour before bed. It does exactly what it says. CALM. Some reviews claim that it made them sleepy. I have never experienced that, but it definitely relaxes your body. It will also help keep you regular… if you know what I mean.
*I am not entirely sure if the LUMIFY eye drops are cruelty free.*
Who else suffers from allergies? Then you know the struggle of red, dry, itchy eyes that make you look high as a kite. I reached the end of my wits, and finally splurged on decent eye drops. They have made a huge difference during allergy season! They also help keep my eyes bright and clear. LUMIFY erases all of the redness, and offers so much relief.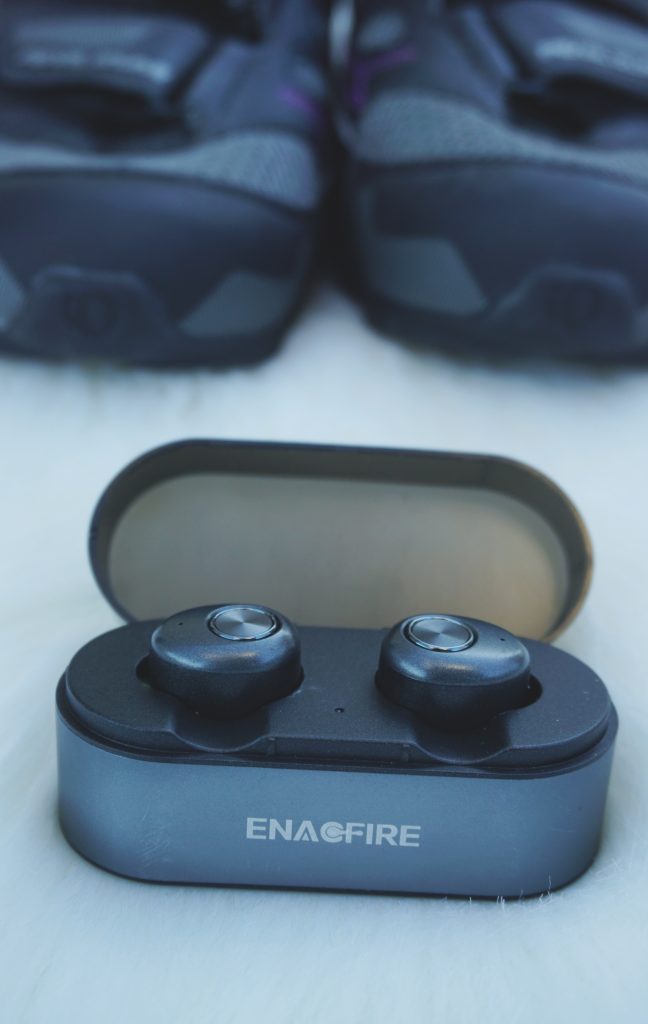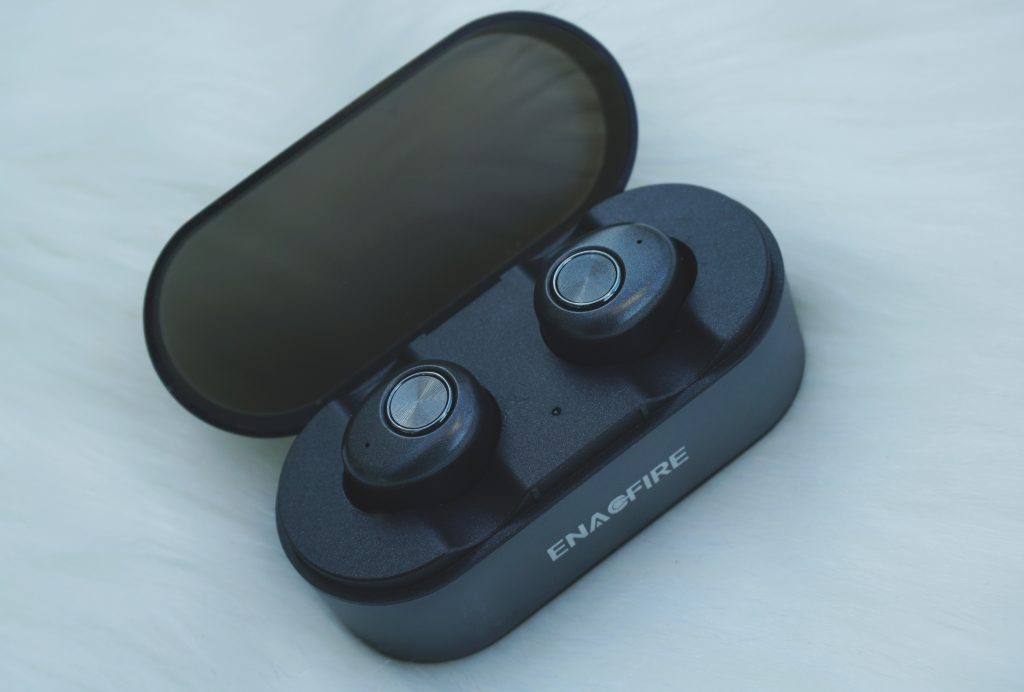 Pearl Lzumi Women's Cycle Shoes:
These babies are a couple years old, and have hundreds of miles on them. I certainly got my money's worth! They make the BIGGEST difference in your ride, and I could never go back to regular shoes.
Kevin gave me the Enacfire Wireless Earbuds Christmas of 2018, and I have loved them ever since. Even if I wanted to join the cool kids and get AirPods, Apple's earbuds have never worked with my ear shape. I think they're the most uncomfortable thing on planet earth. I love the comfort and ease from Enacfire, and do not miss having a cord. Just don't forget to charge them!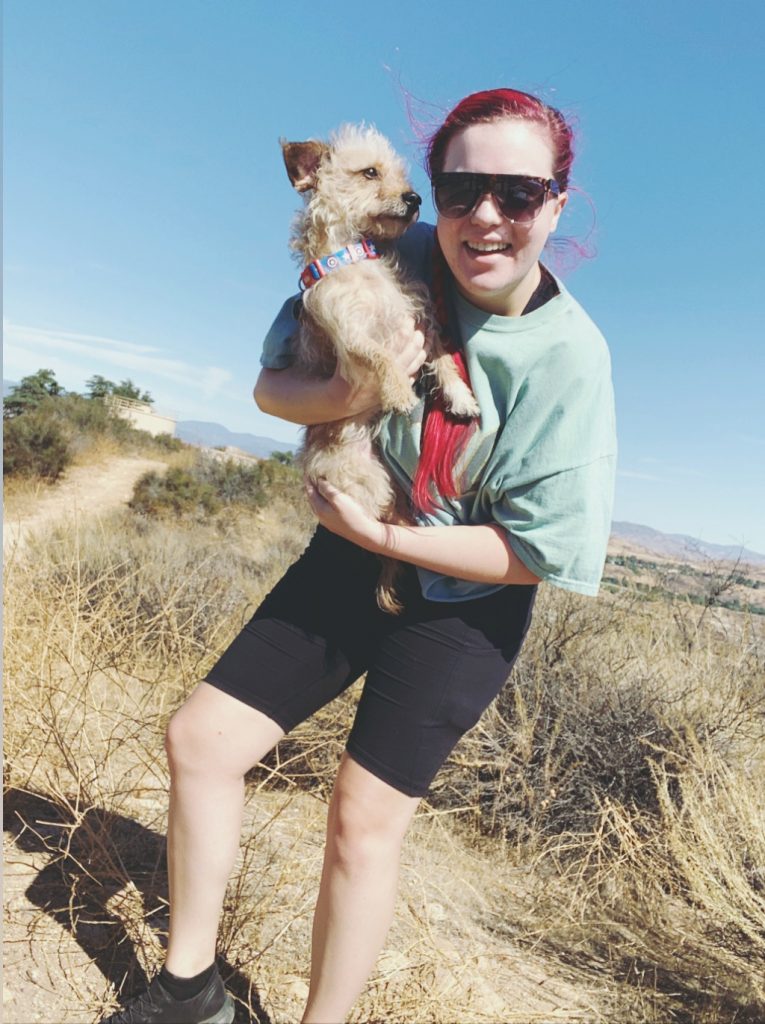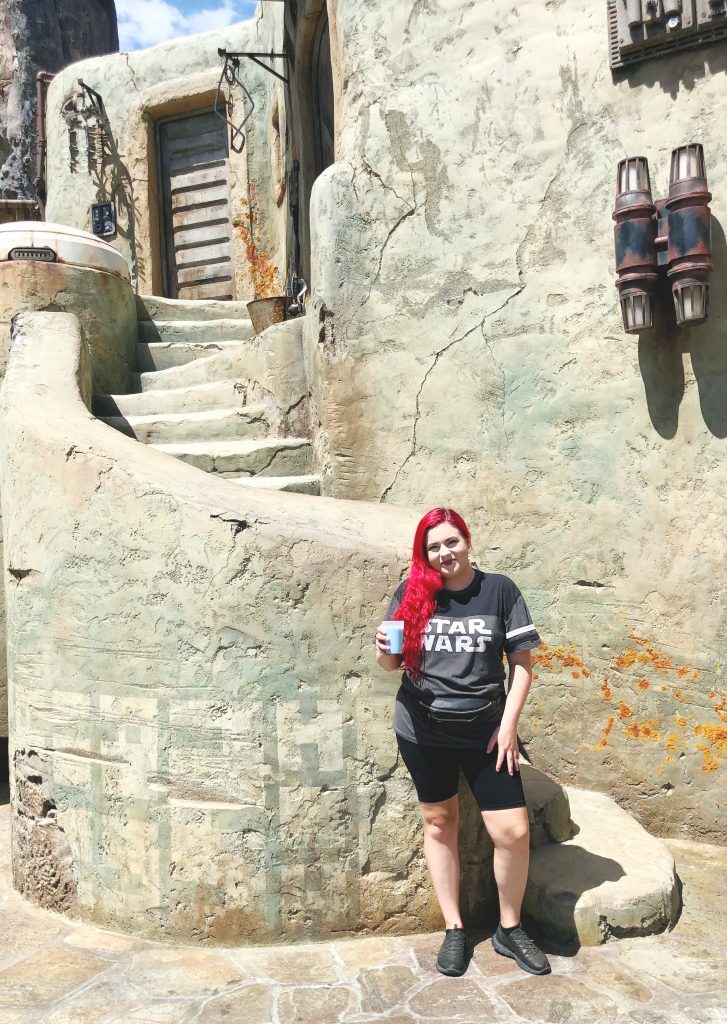 It was a huge fashion trend last year to wear bike shorts, and for once, it was a trend I could get behind. They're comfortable, flattering on many body types and are super convenient (they have pockets!). Keep in mind that they're meant to hug your curves so you may want to go one size up if you enjoy breathing.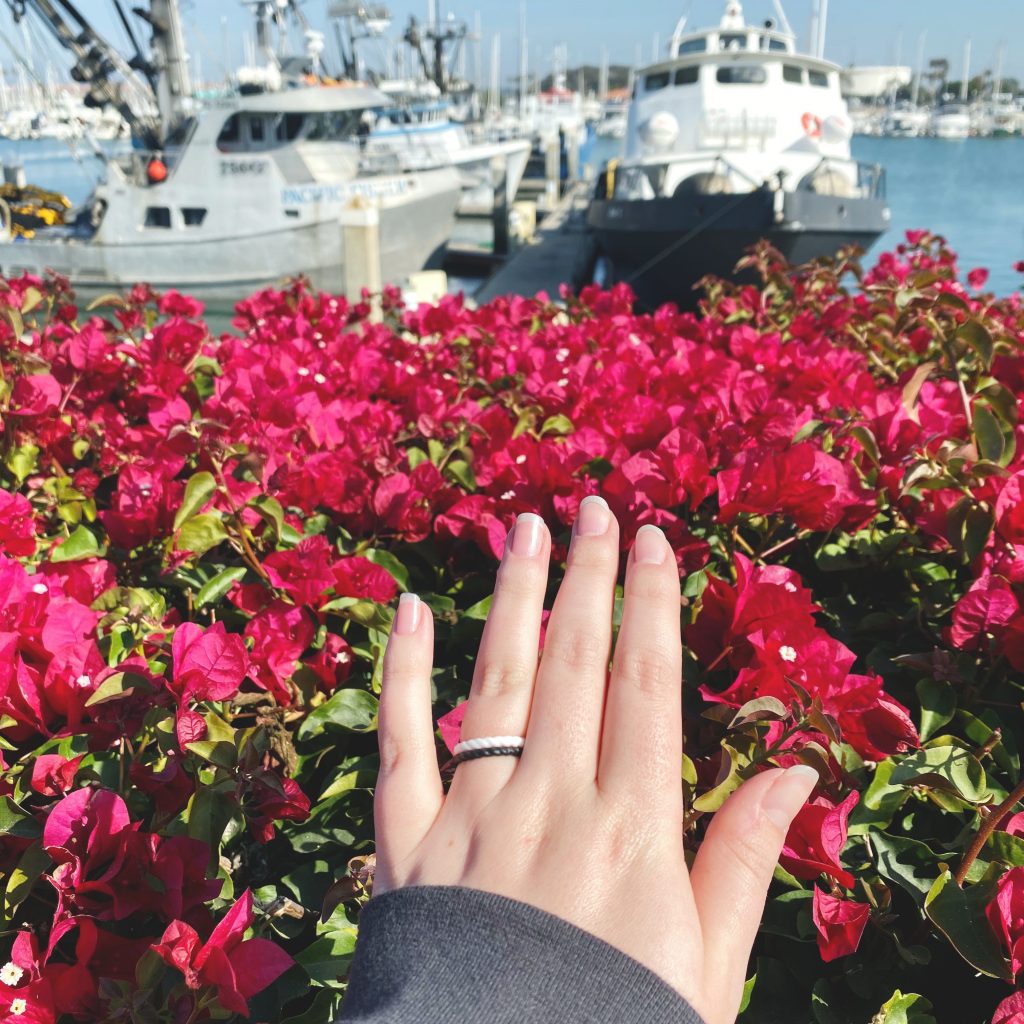 Arua Thin Silicone Wedding Rings:
If you follow me on Instagram, then you saw that I did a sponsored post with them in early December! I genuinely love their stackable rings, and wear them constantly. They are perfect if you don't want to lose or damage your wedding ring while exercising, swimming, camping, working, etc… They are an amazing place holder, and remove a lot of stress.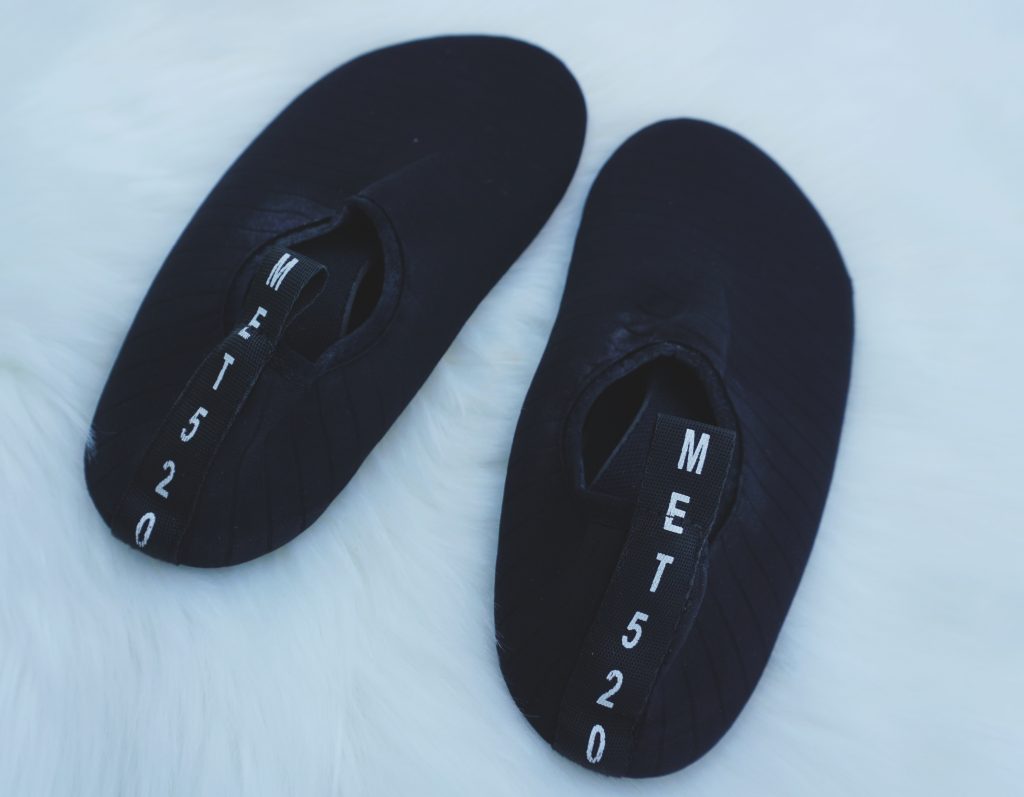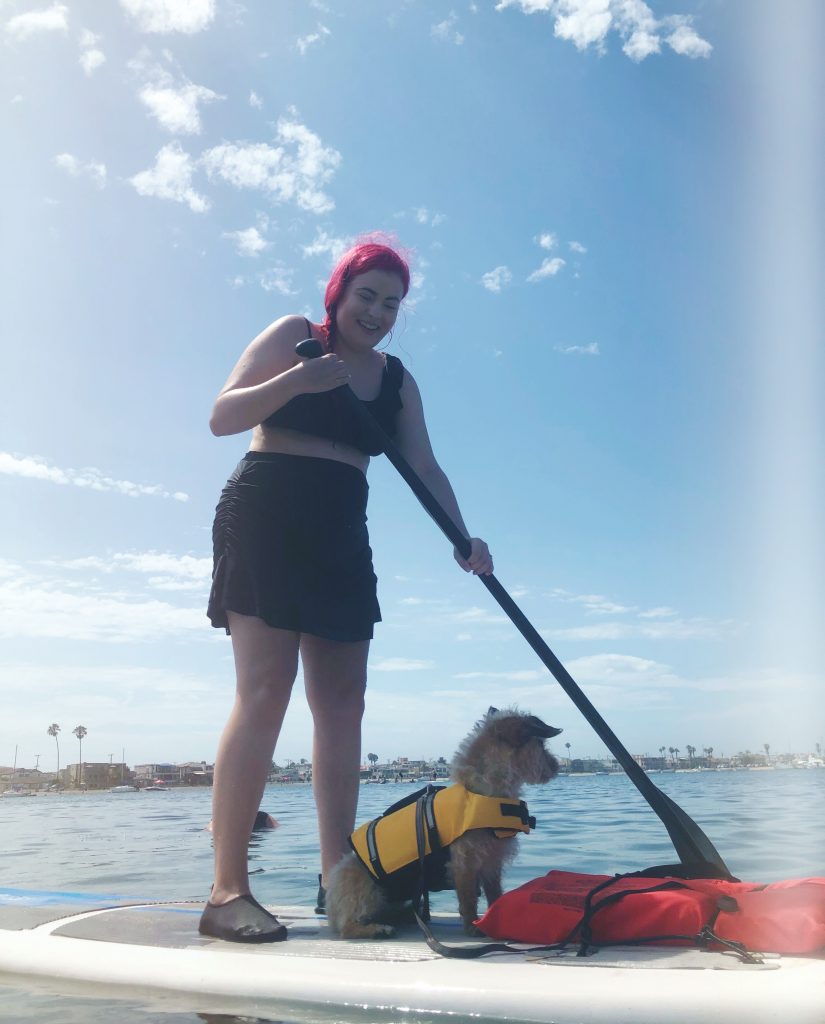 My hubby and I used the heck out of our water shoes last summer. We know they're not the most fashionable thing, but they kept our feet safe. Say goodbye to slipping and burning the soles of your feet! SIMARI has tons of different colors. We bought matching black.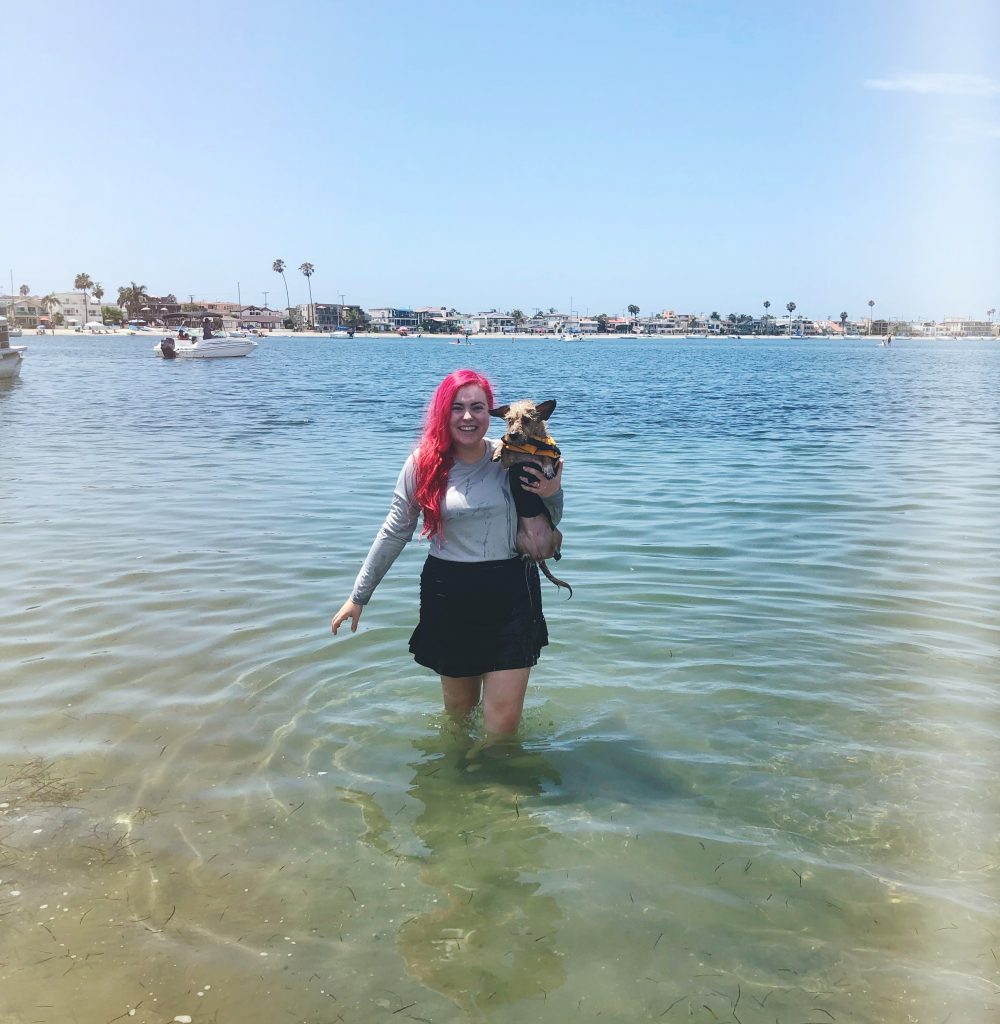 Vapor Apparel UPF+ Sun Protection Shirt:
Another thing we used constantly last summer were sun shirts. I have come to the point in my life where I don't care what I look like when I get in the water. Meaning, I refuse to compromise my skin and body's health in order to look socially acceptable or cute. I want to enjoy the pool, ocean or lake without permanently damaging my skin, and if that means I look a little crazy, so what. Kevin and I both burn easily, and the Vapor sun shirts gives us that extra layer of protection. But we still apply sunscreen too!
I also wanted to quickly mention a few television and music favorites!
TV Shows:
Carnival Row (Seriously, if you have Amazon Prime, and enjoy Lord of the Rings, Harry Potter and Game of Thrones, you NEED to watch it.)
The Witcher
The Mandalorian
Agents of Shield
Movies:
Hellboy
Maleficent: Mistress of Evil
Doctor Sleep
Frozen 2
Music Albums:
Lights: Skin and Earth Acoustic
Banks: III
Lana Del Rey: Norman F****** Rockwell
New Years Day: Unbreakable
Songs:
Ellie Goulding: Hollow Crown
Julia Michaels: Body
Tillie: Mood Swings
Lindsey Sterling: Love Goes On and On
Maren Morris: Good Woman
Halsey: Graveyard
NF: Motivated
If you made it all the way to the end, I'm sending you a huge, virtual hug! Thank you for being patient. I kept it under 2,000 words! Whoo Hoo!!!
What's one of your lifestyle favorites from 2019? Did I mention something you are curious to try?
I'll be back next week with my makeup favorites!
All my love,