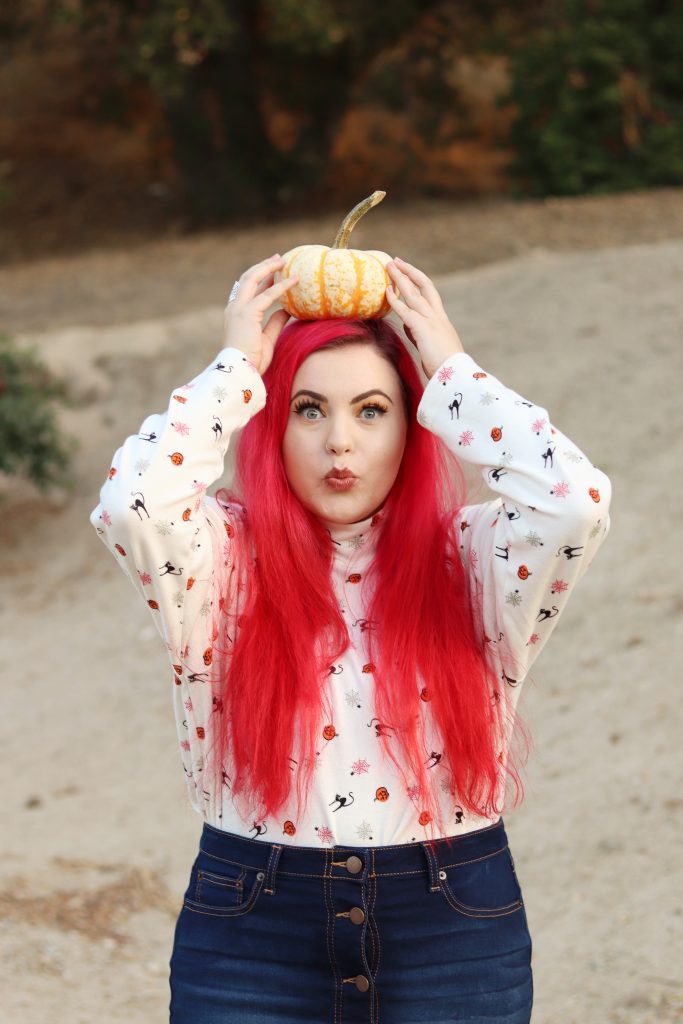 Happy fall, y'all! I can't believe that it's already the end of September. This year has flown by, and I wish I could stop time. I just need a minute for my mind and heart to catch up with my body. Anyone else feel the same?
A couple years ago a started a tradition where I create a look book centered around new fall pieces at Walmart, and they are still some of my most popular posts to date. I guess you guys enjoy looking good on a budget, and I can't blame you! Walmart has stepped up their game this year, and I'm excited to share my recent finds.
Outfit #1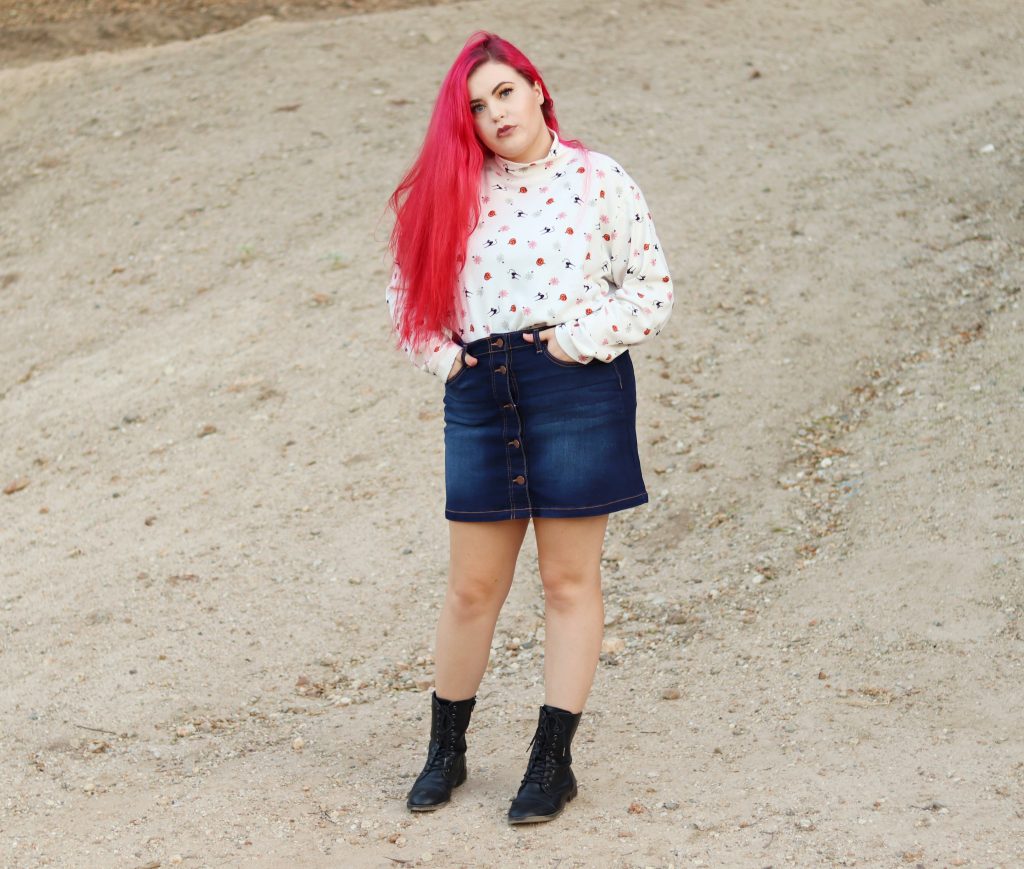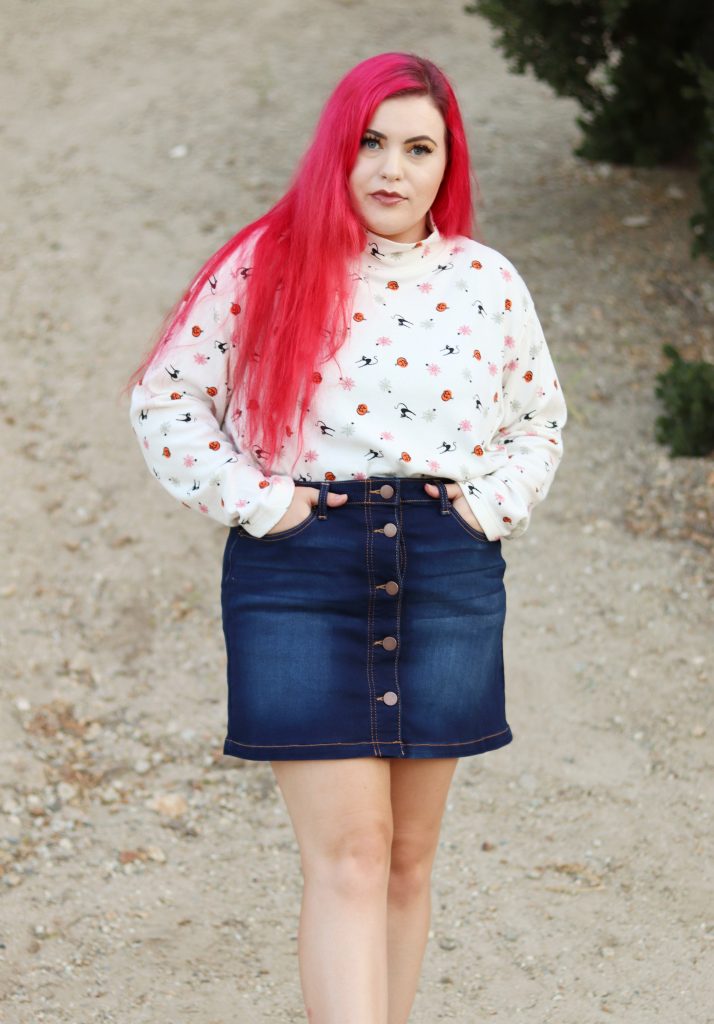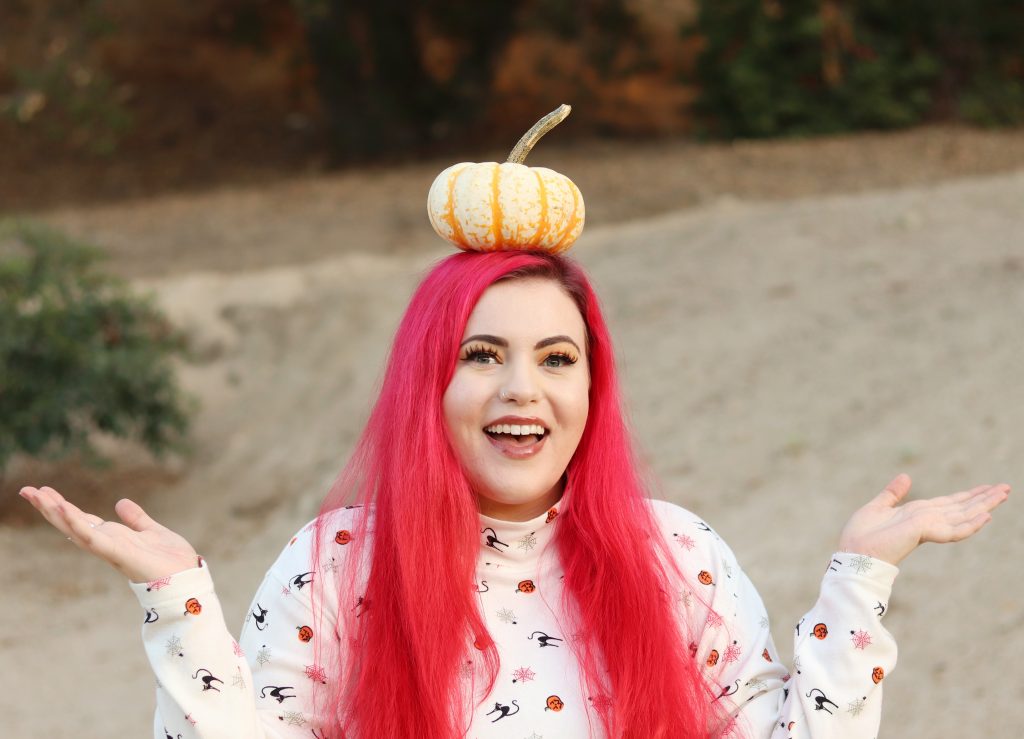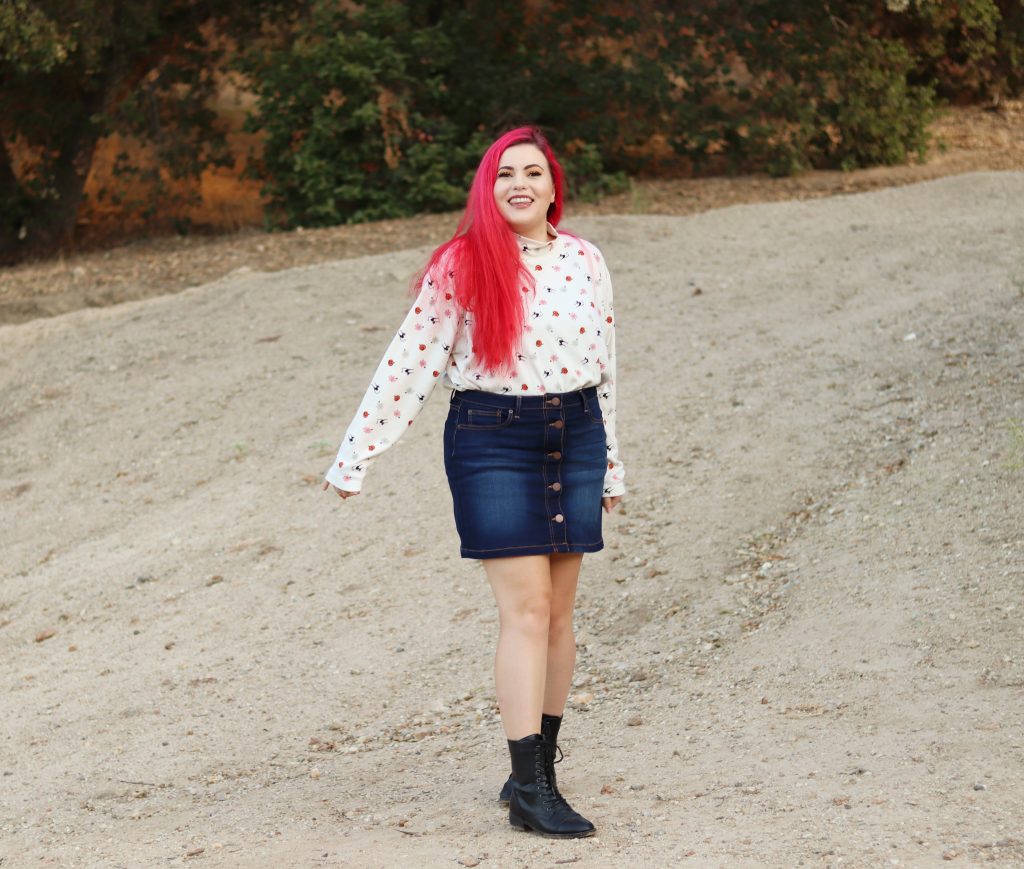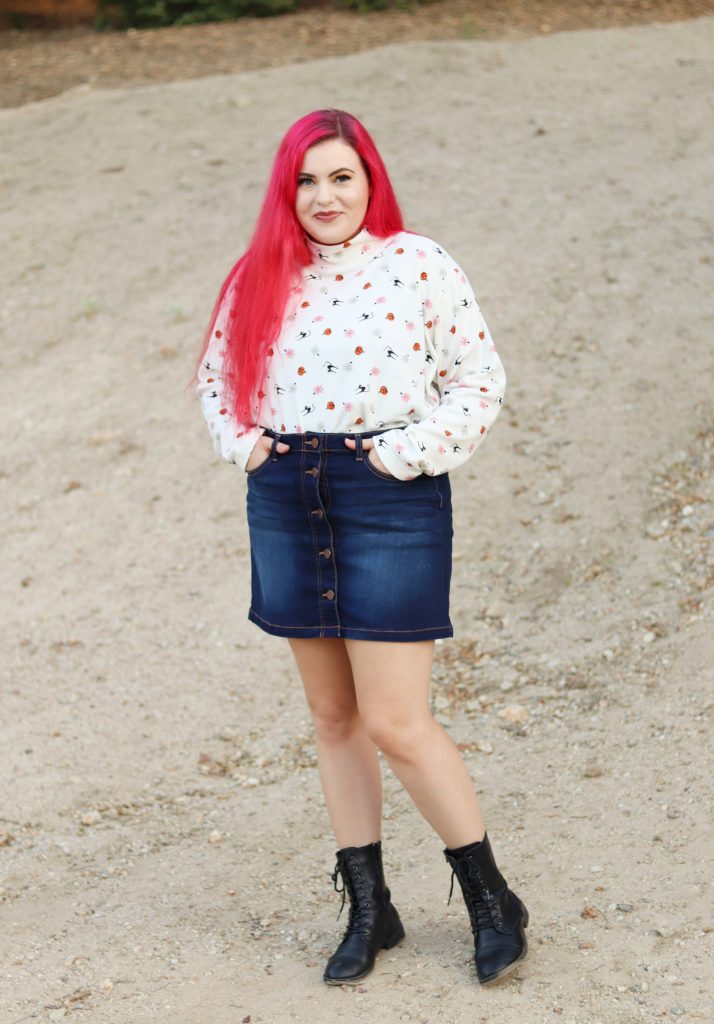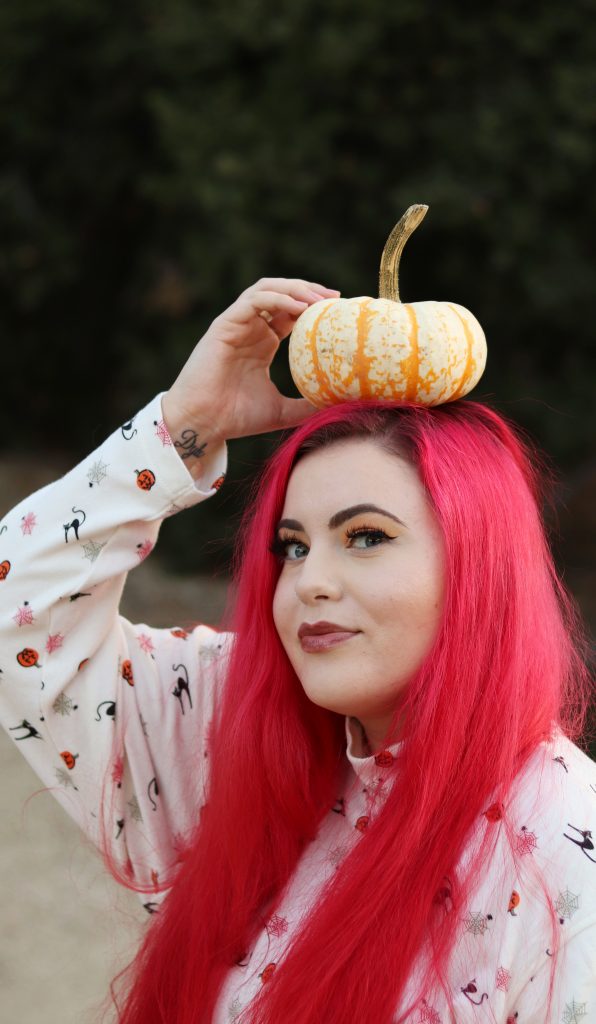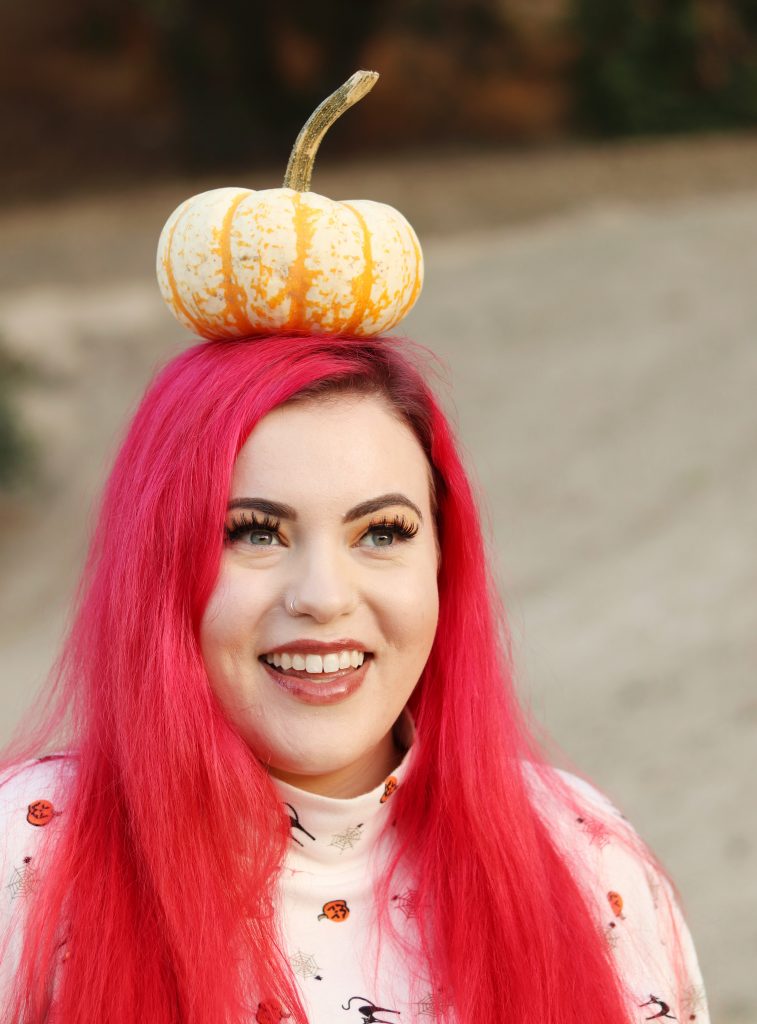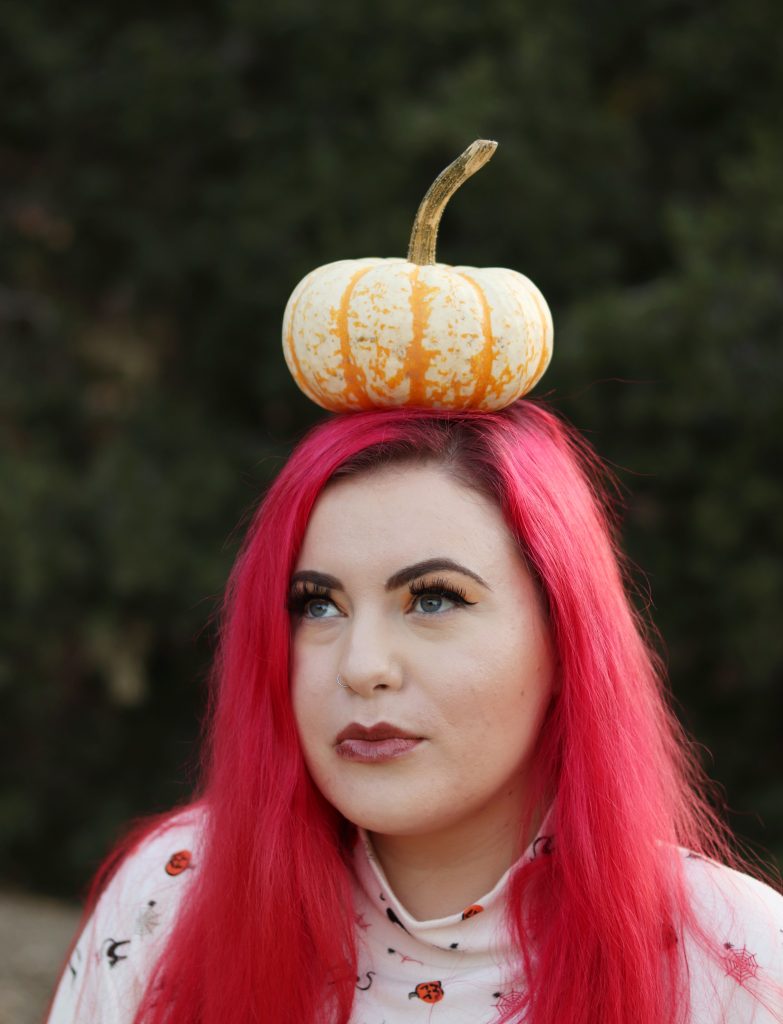 No Boundaries Denim Button Front Skirt – $11
You're going to see a reoccurring theme with the outfits I put together: denim on denim and tucking in your shirt. #sorrynotsorry I love buying pieces that serve multiple purposes, and a denim skirt does just that. I paired it with a Halloween turtleneck that I found at a thrift store, but since it's plain jean, the possibilities are endless!
Outfit #2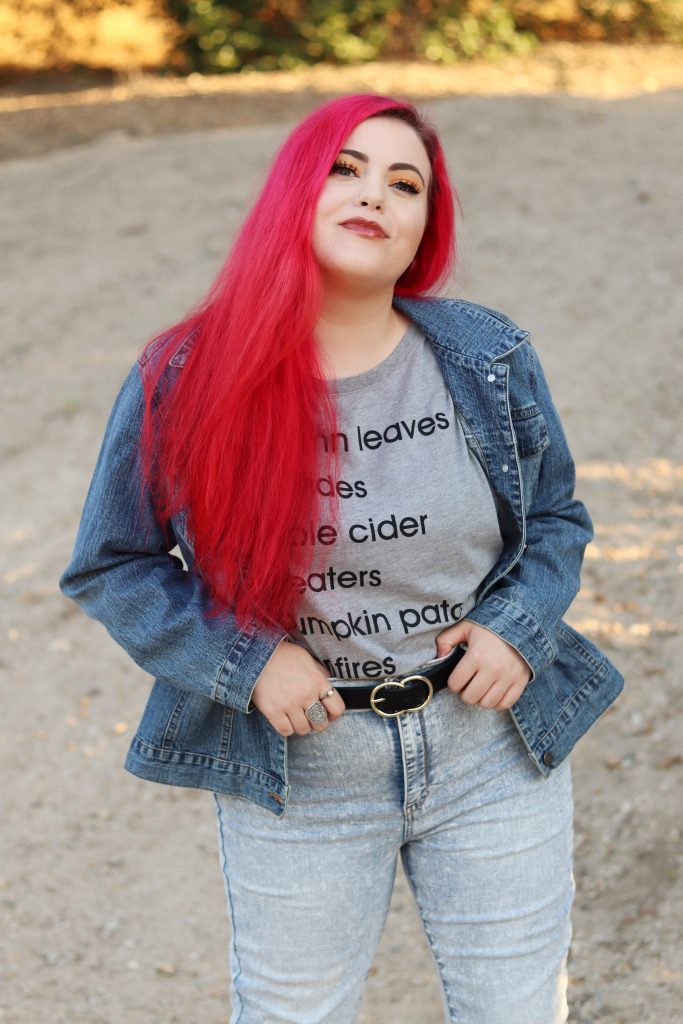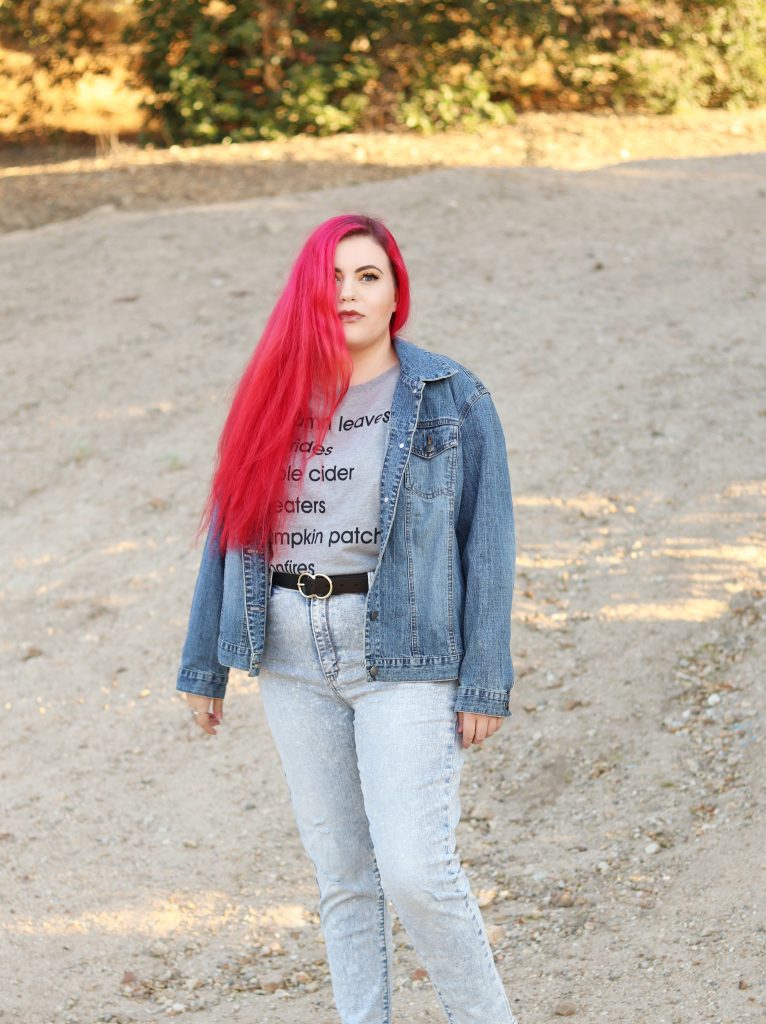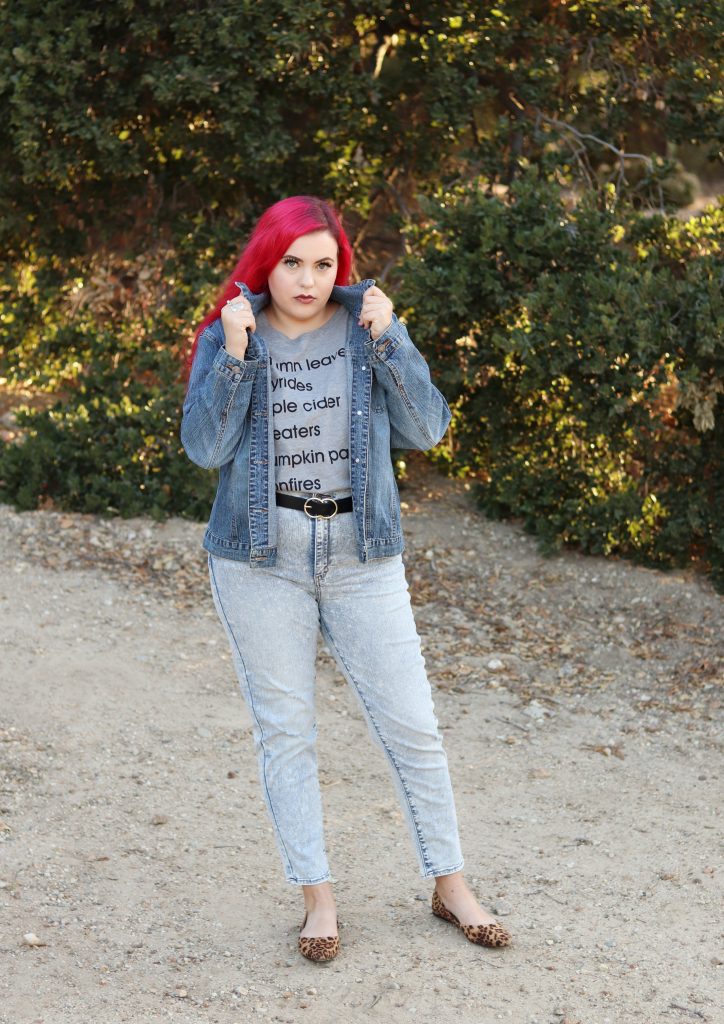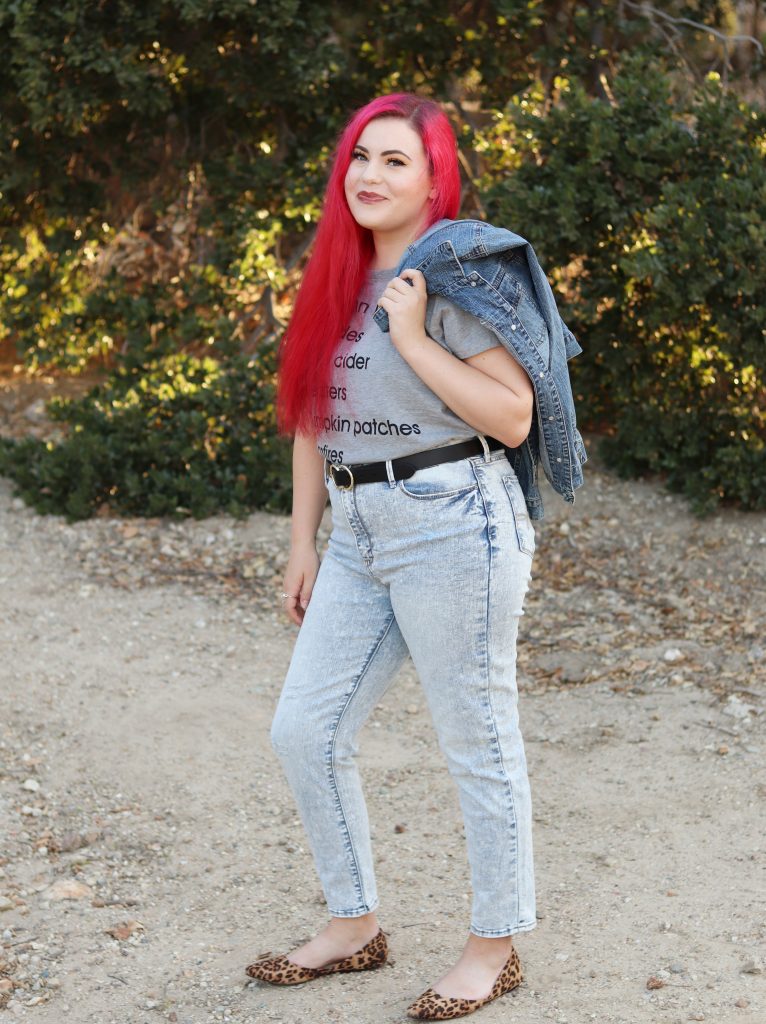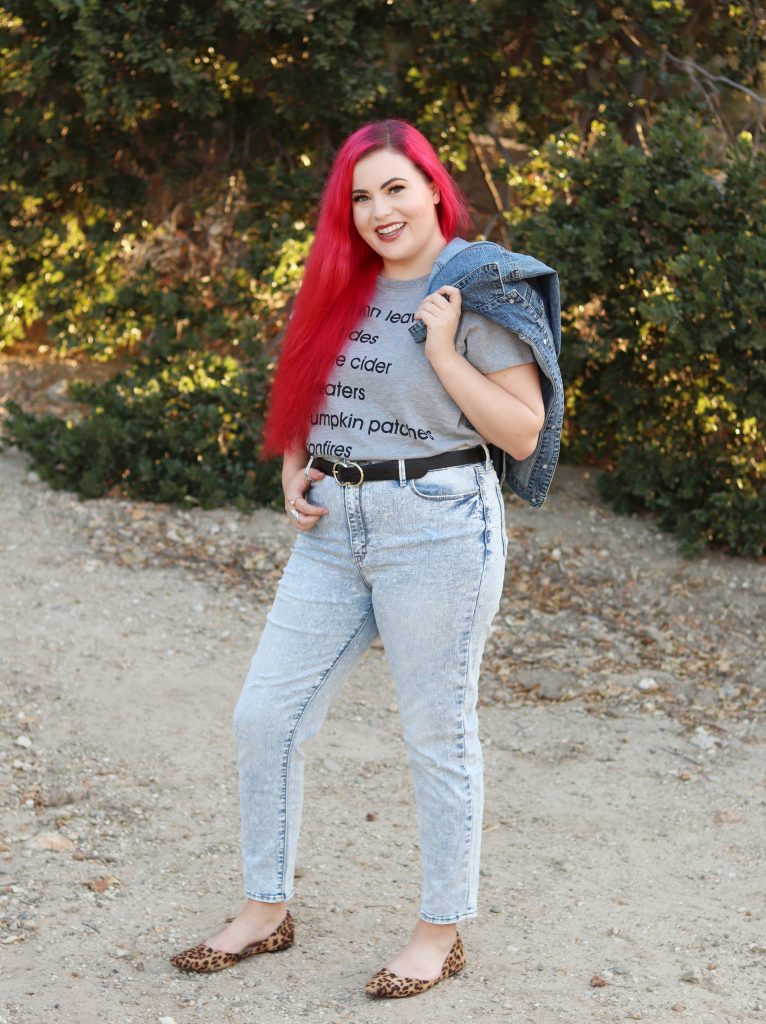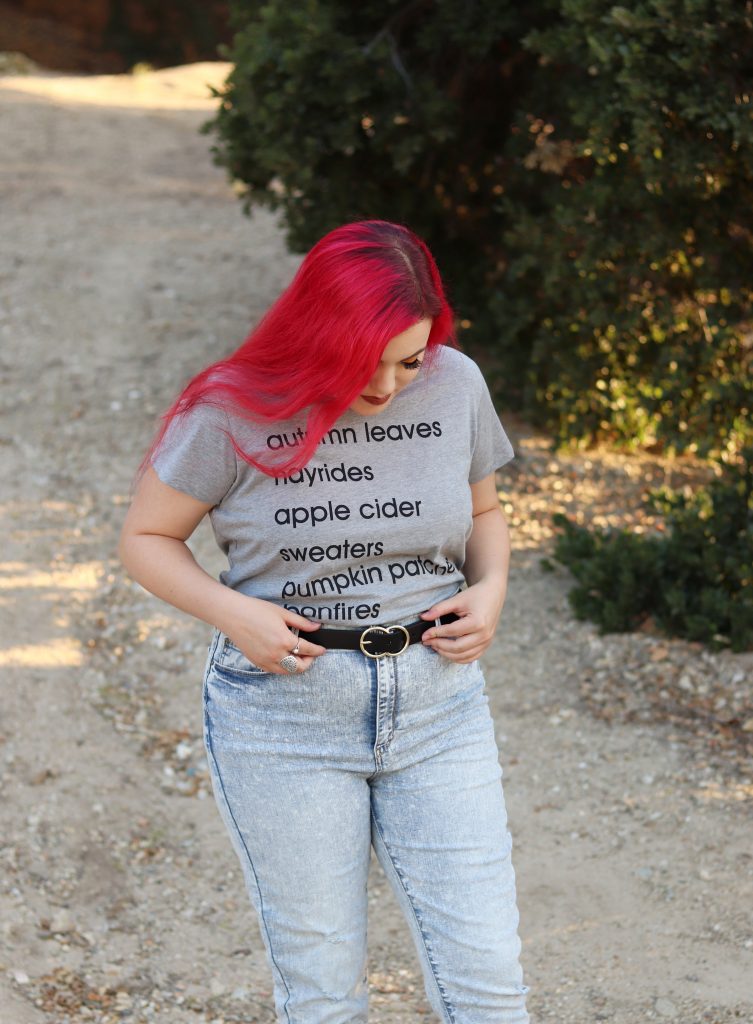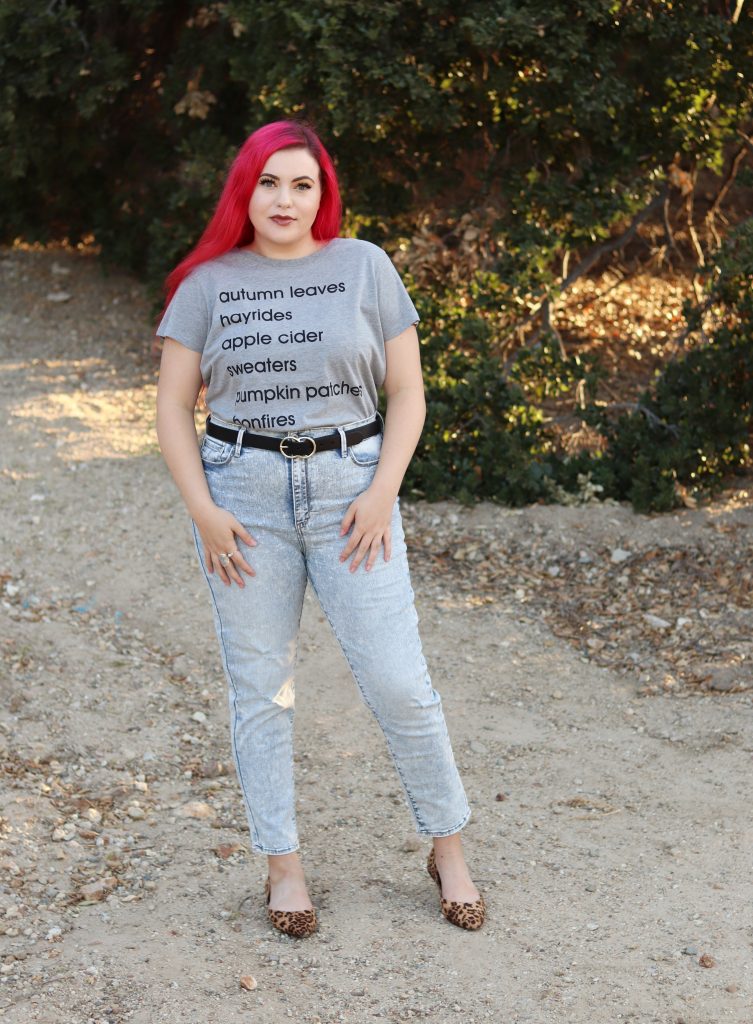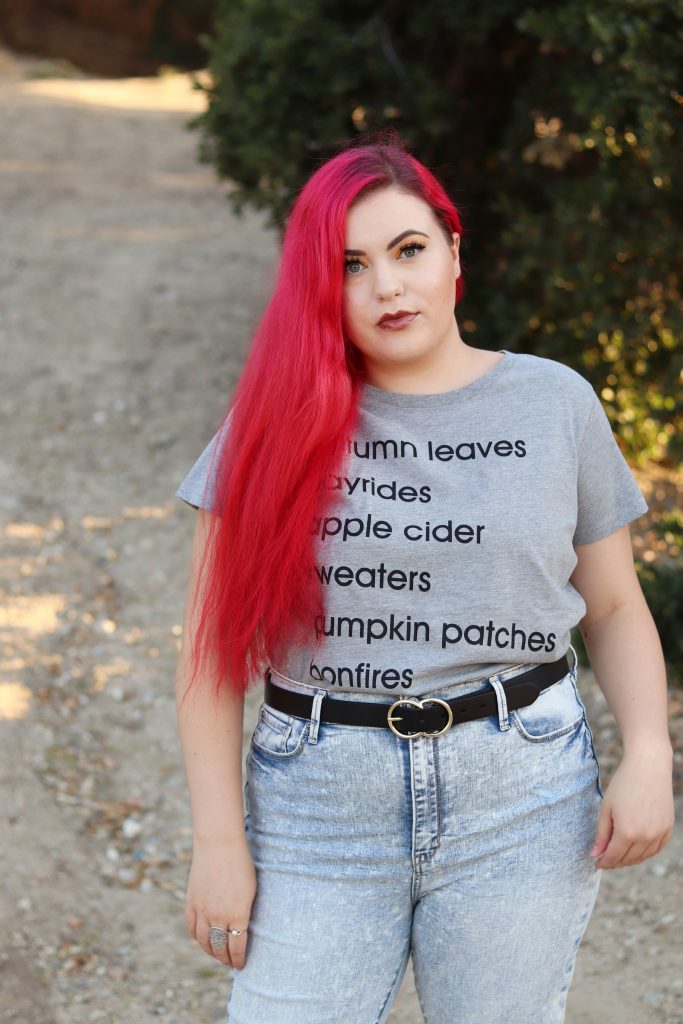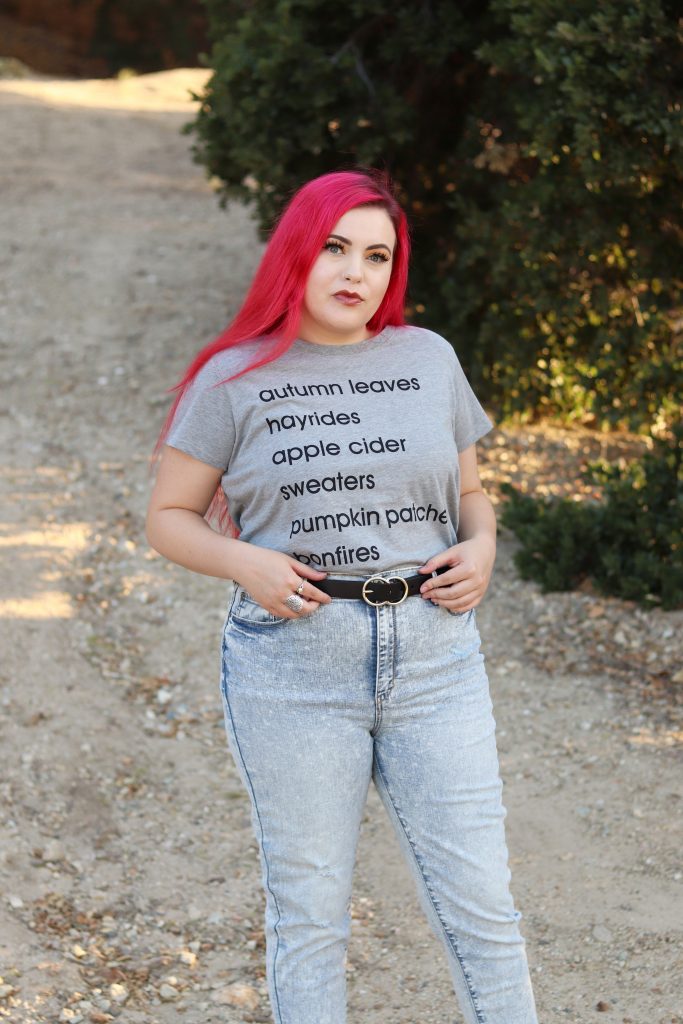 Fall Quote Shirt (similar) – $19
Casual Leather Belt (Similar) – $7
Time and Tru Point Ballet Flat – $9
I tried SO hard to find the exact shirt and belt, but had no luck. If I happen to find it later, I'll update this post. I bought the shirt I'm wearing in the photos for $5.98, and the belt was $10! I think the belt pulls everything together, and the animal pattern flats add color. The flats were comfortable and cute, but after taking photos, I had the start of a blister on the back of my heel. That problem can easily be fixed by a band aid, but just wanted to be transparent! Also, the denim jacket is from a thrift store in Ventura.
Outfit #3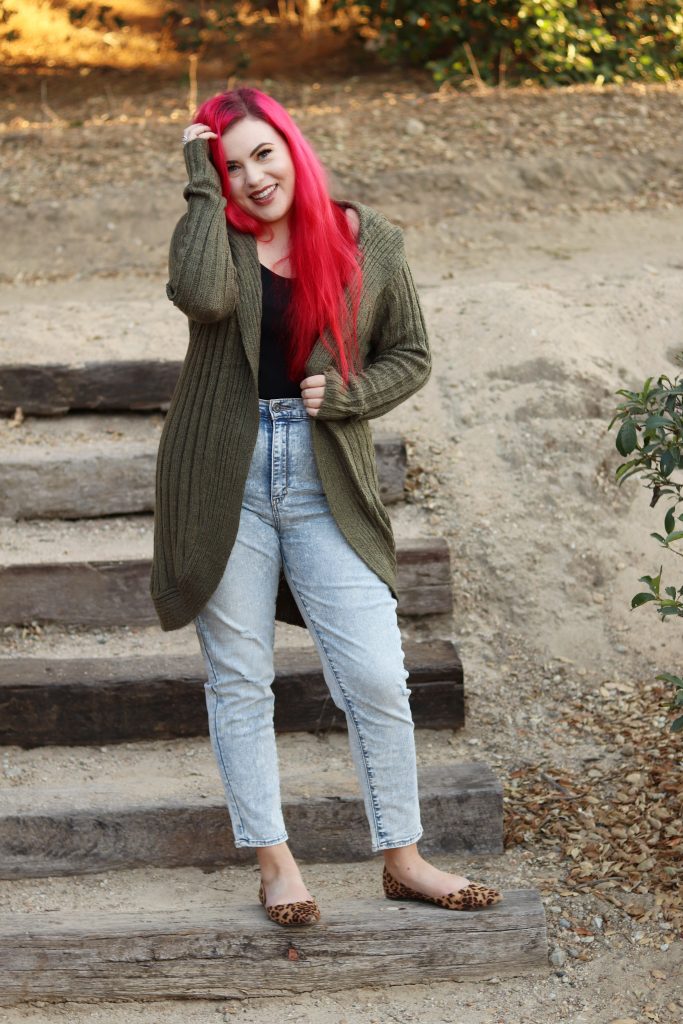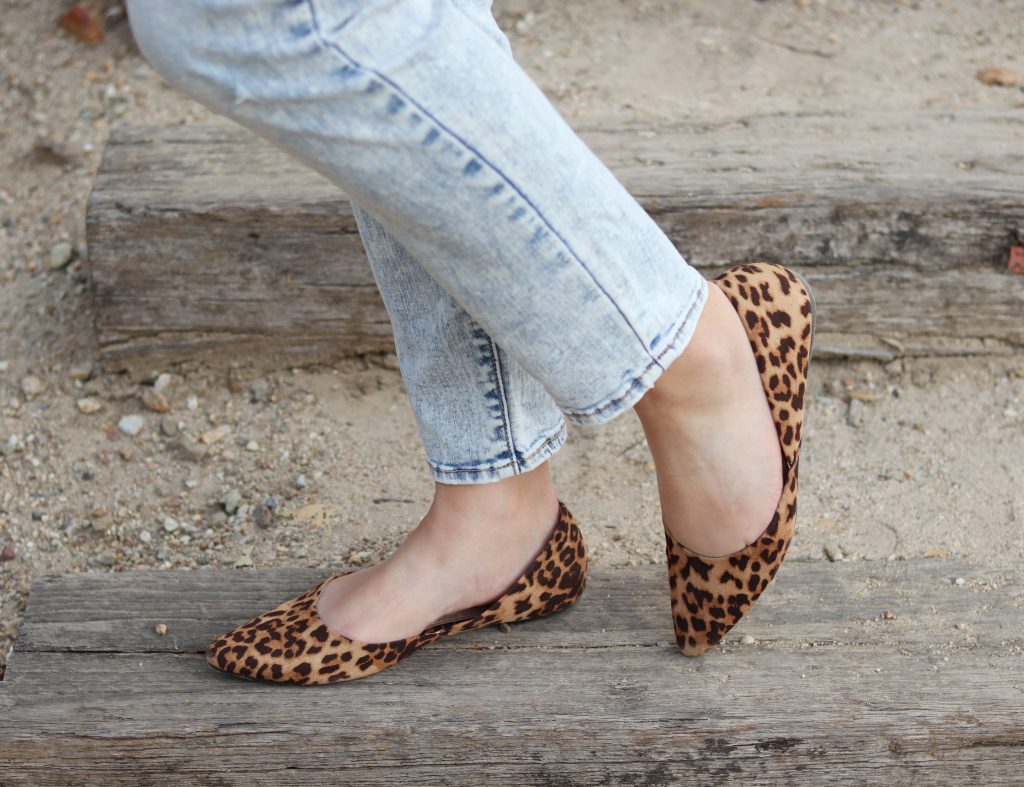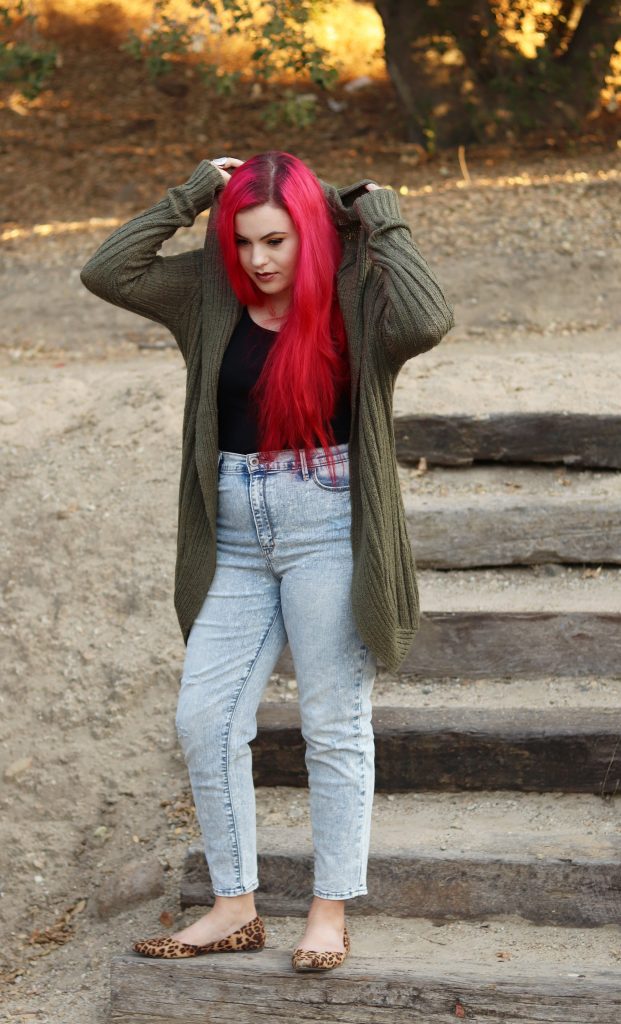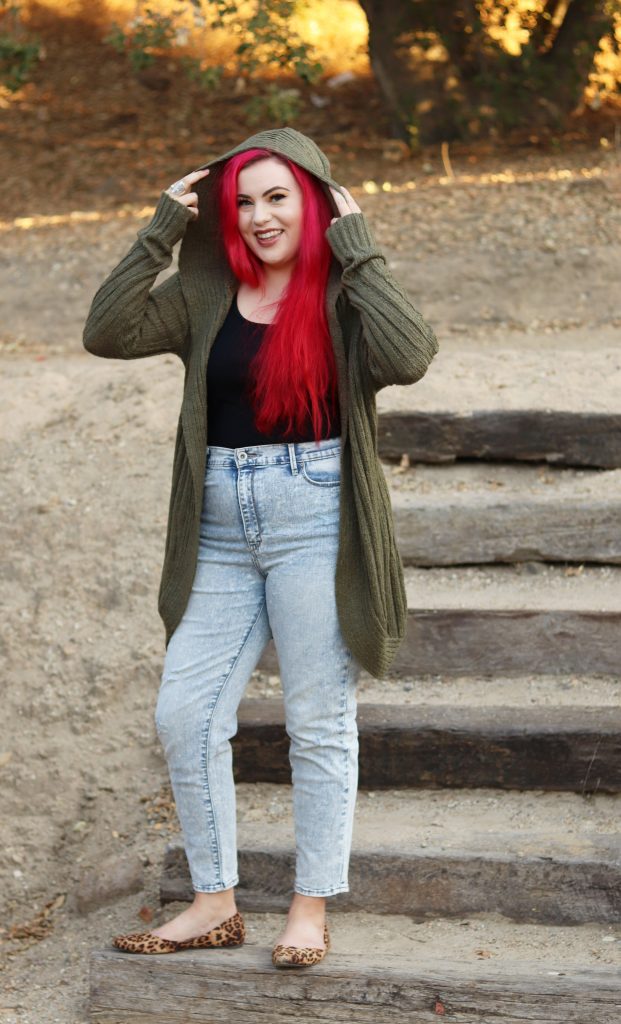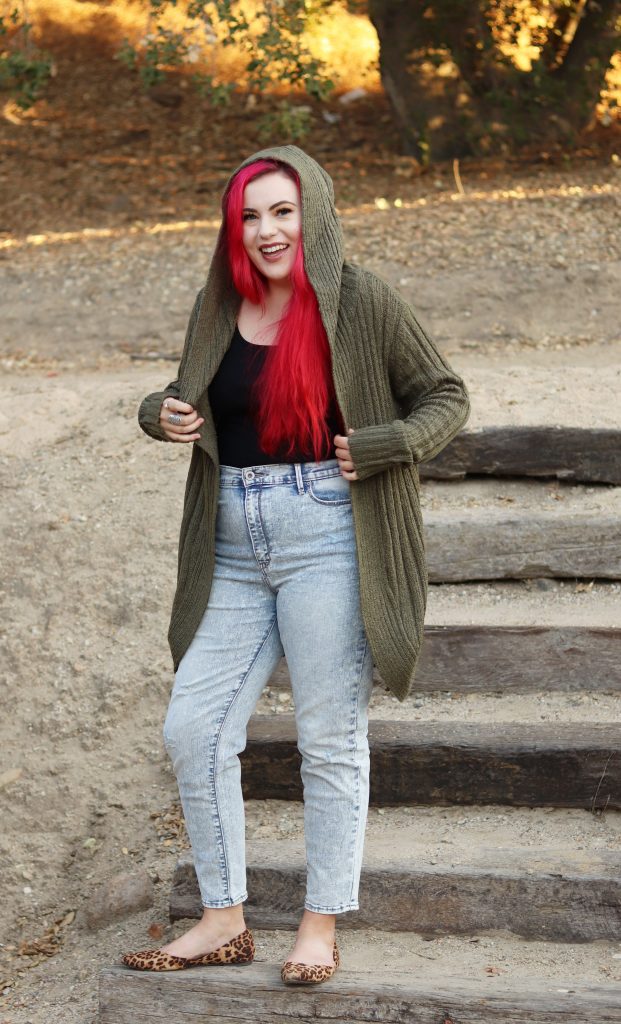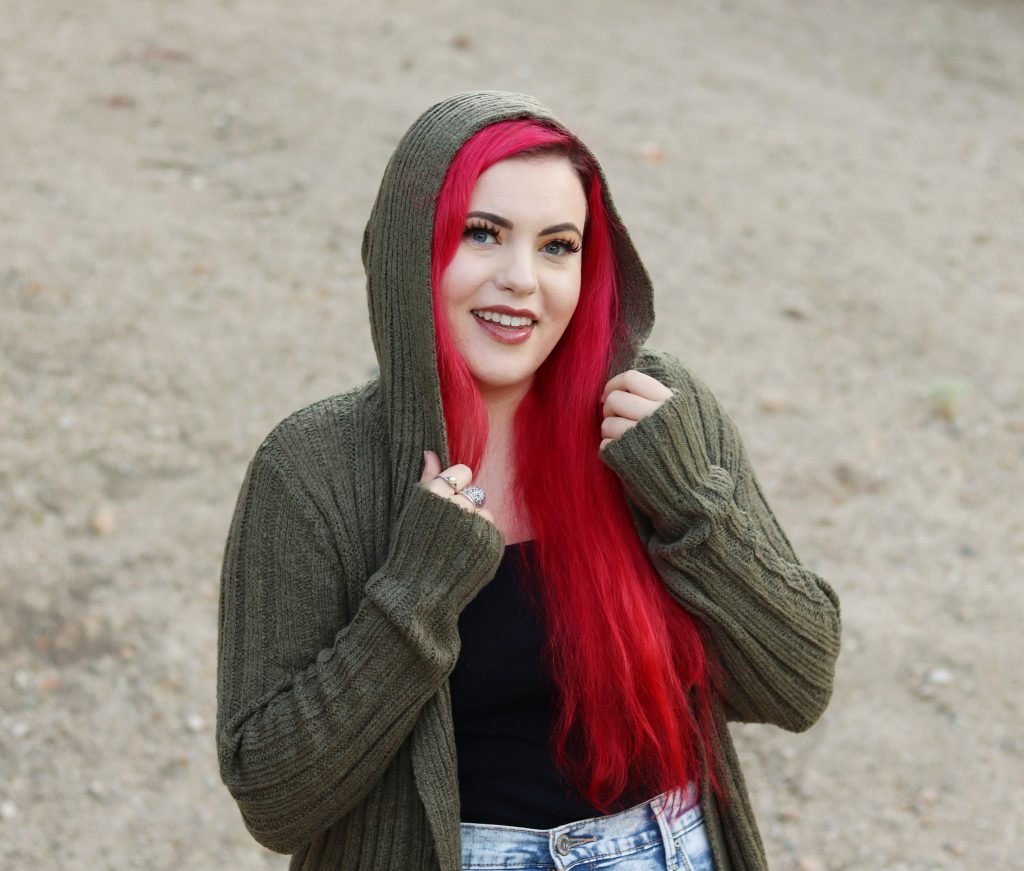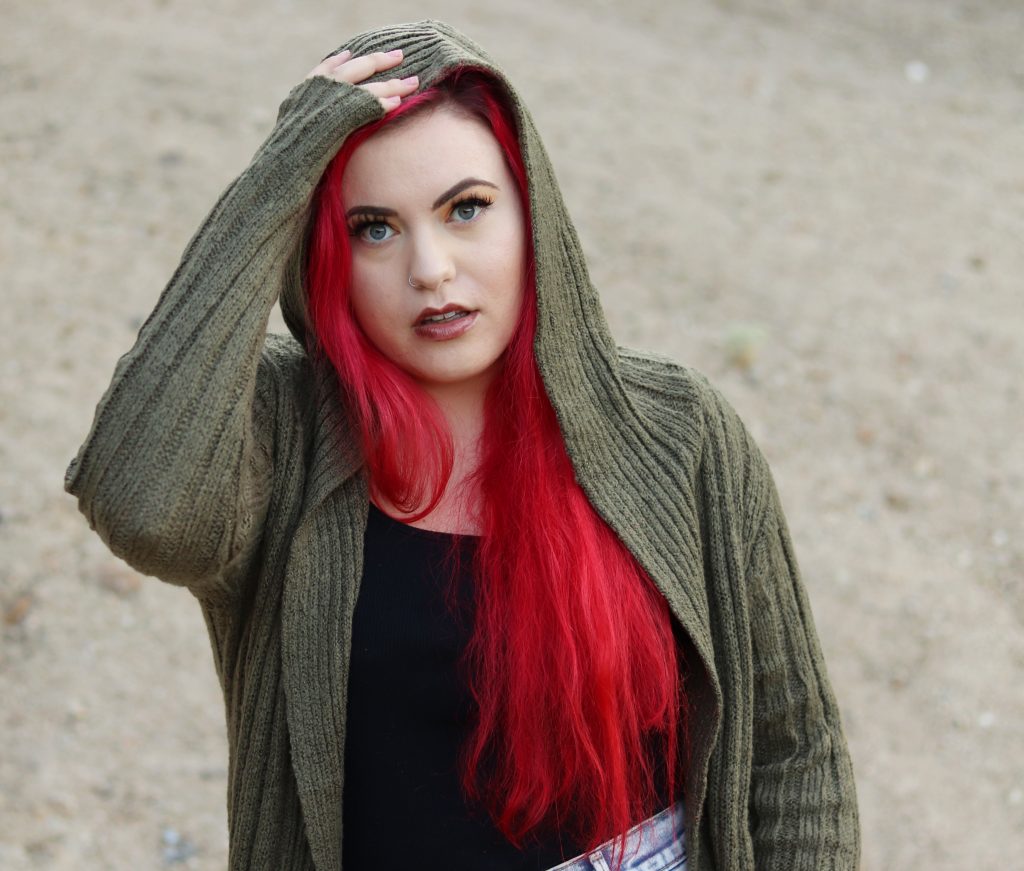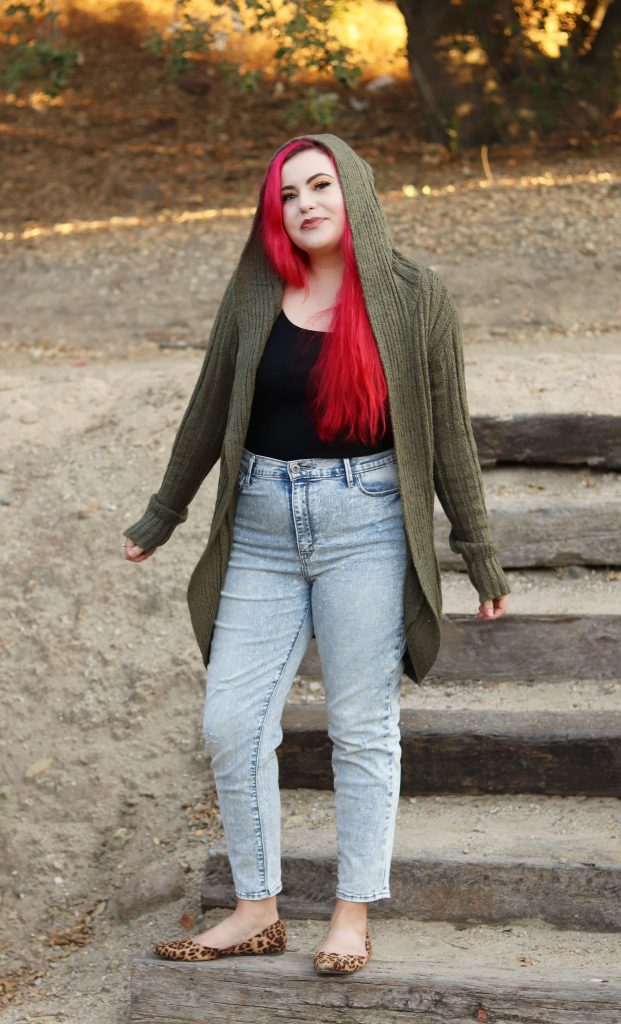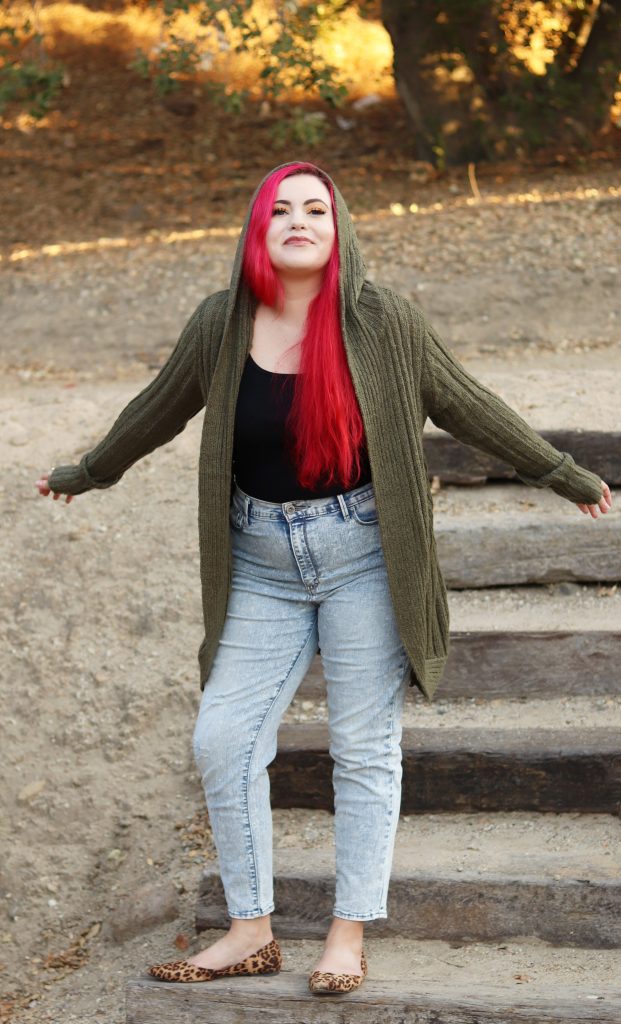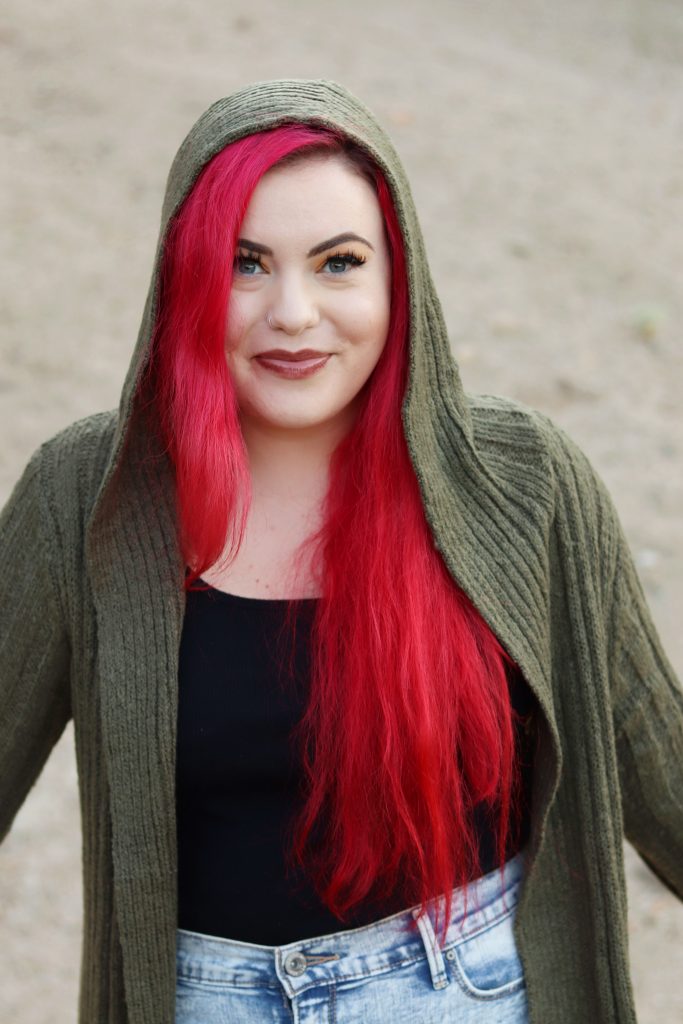 No Boundaries Hooded Cardigan (similar) – $15
The older I get, the more I crave the simple things in life. Black coffee, weekends at home, Mom jeans and cardigans… And a cardigan with a hood? Count me in!
Outfit #4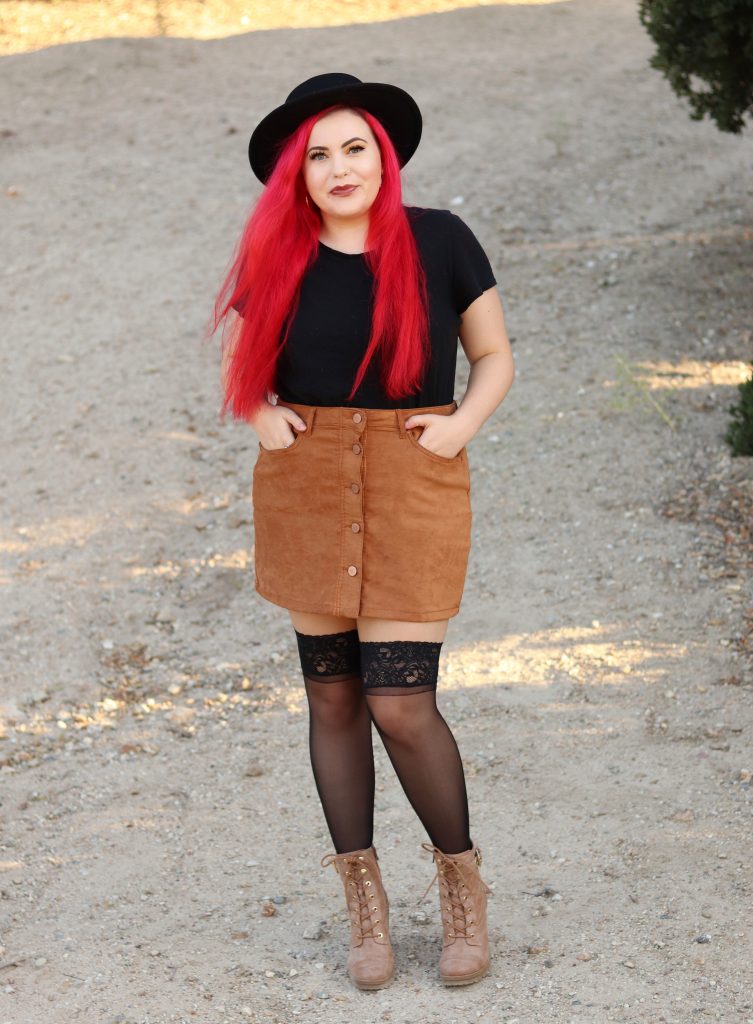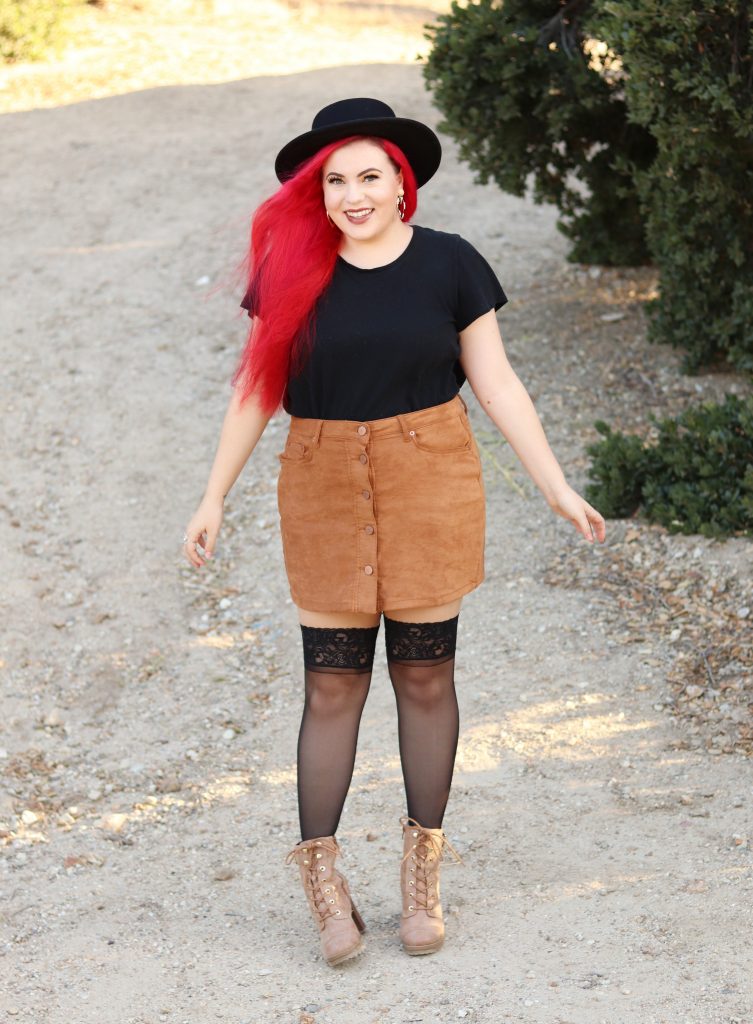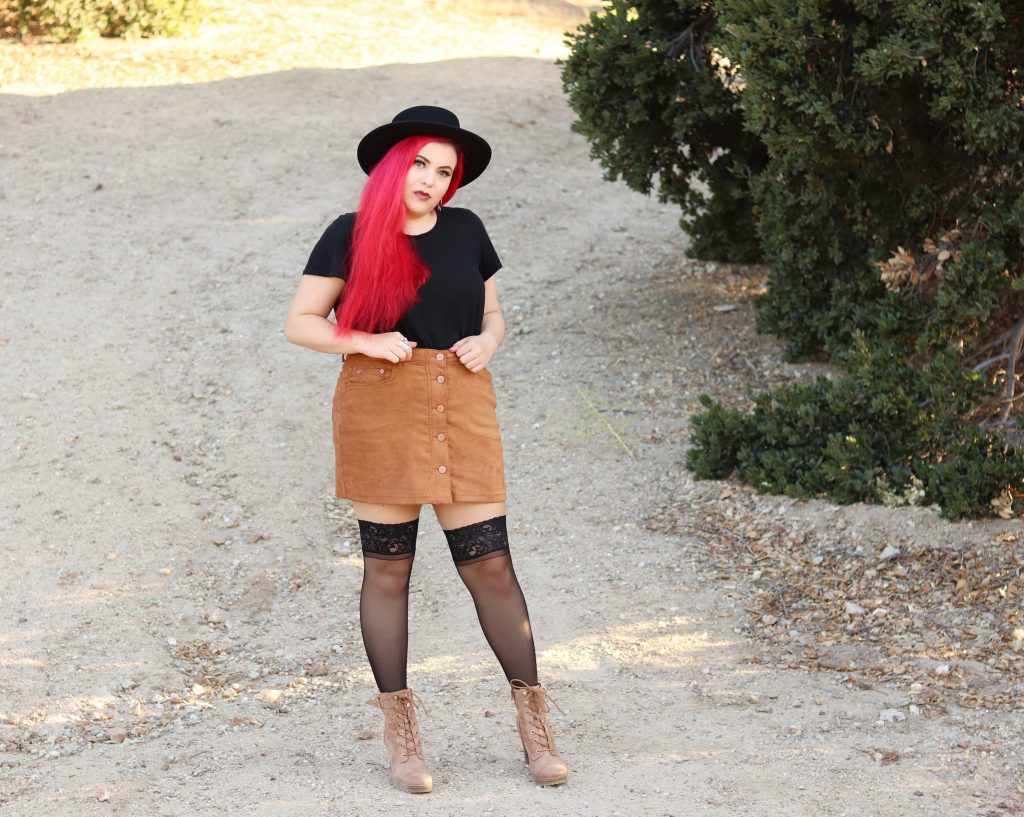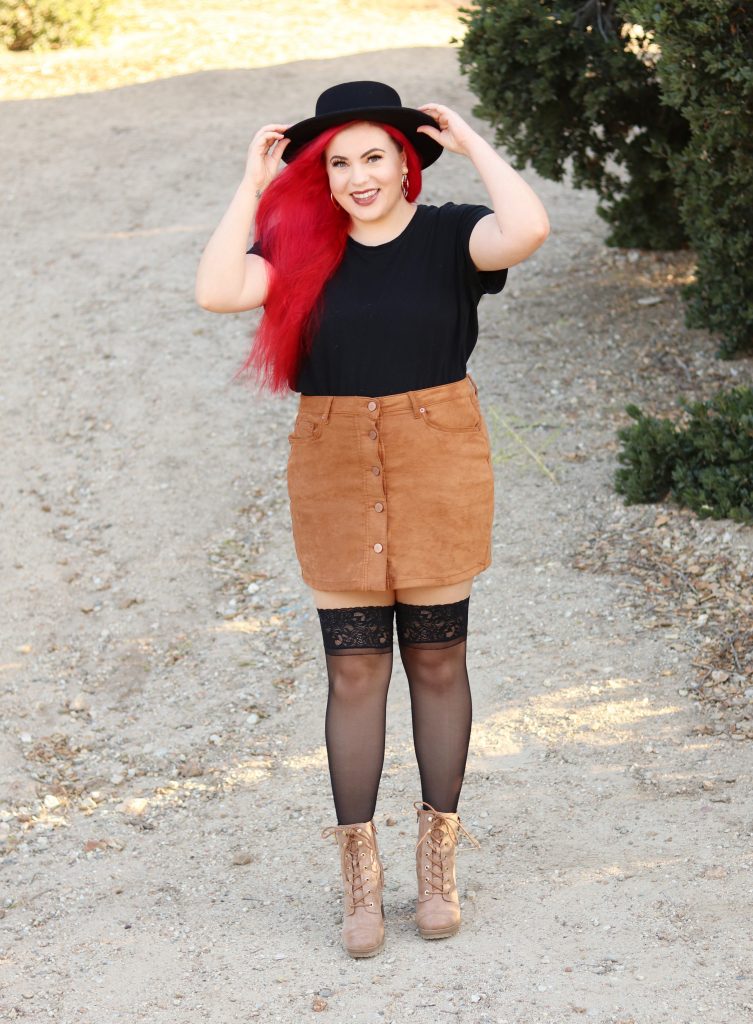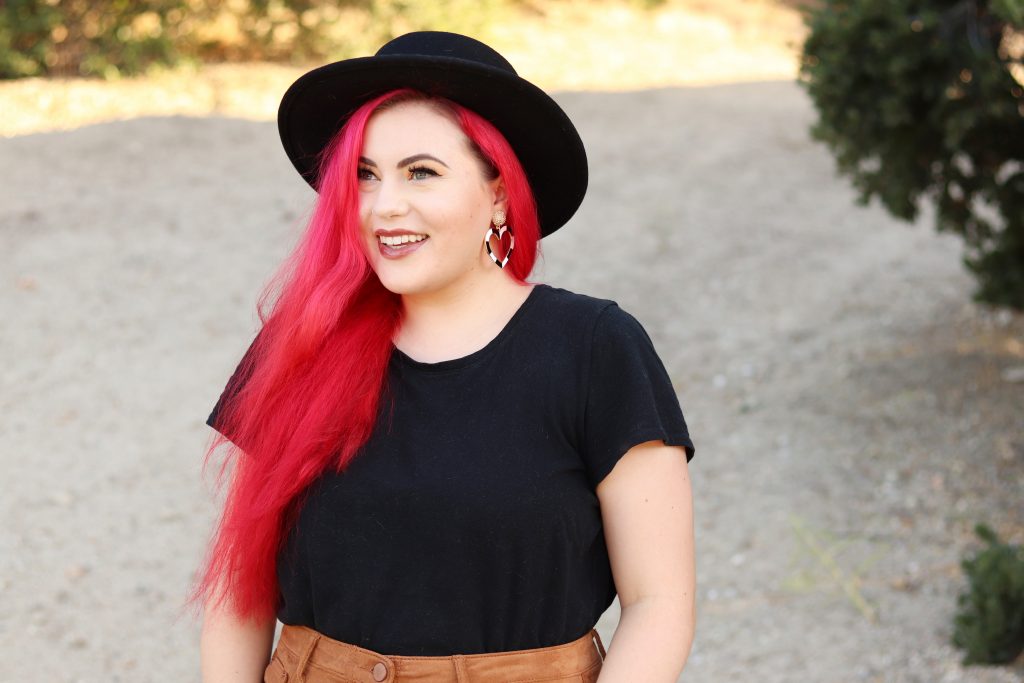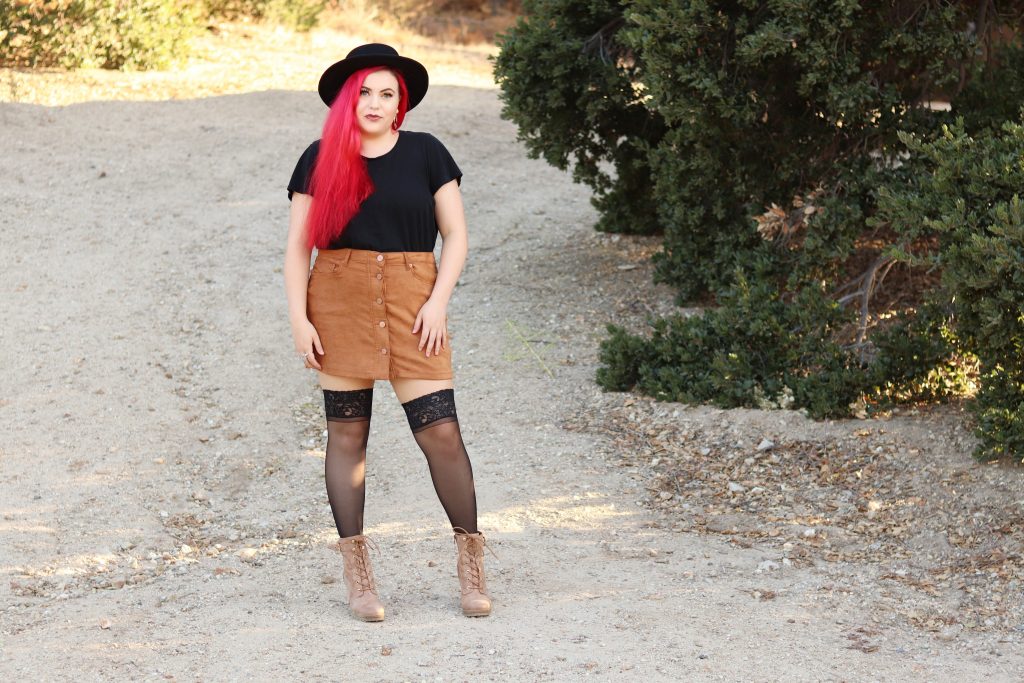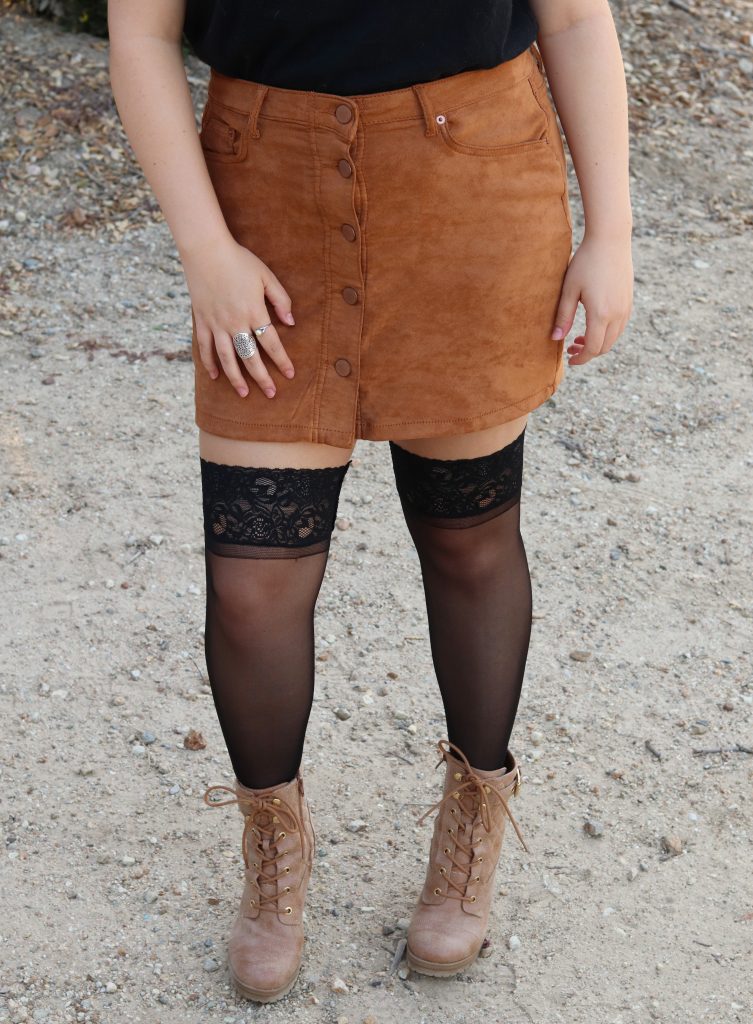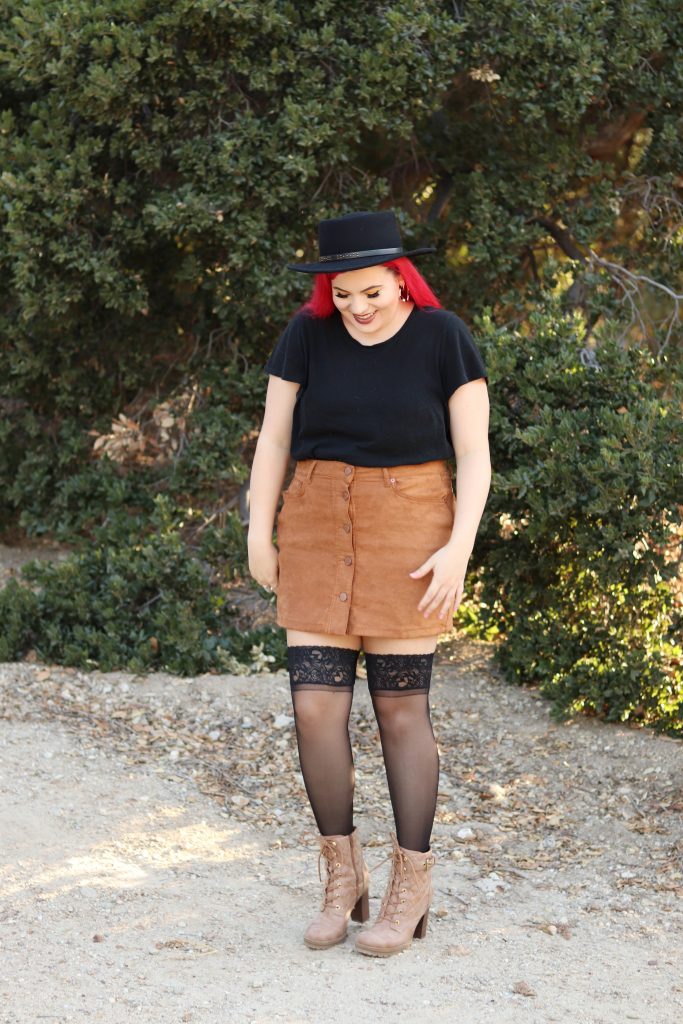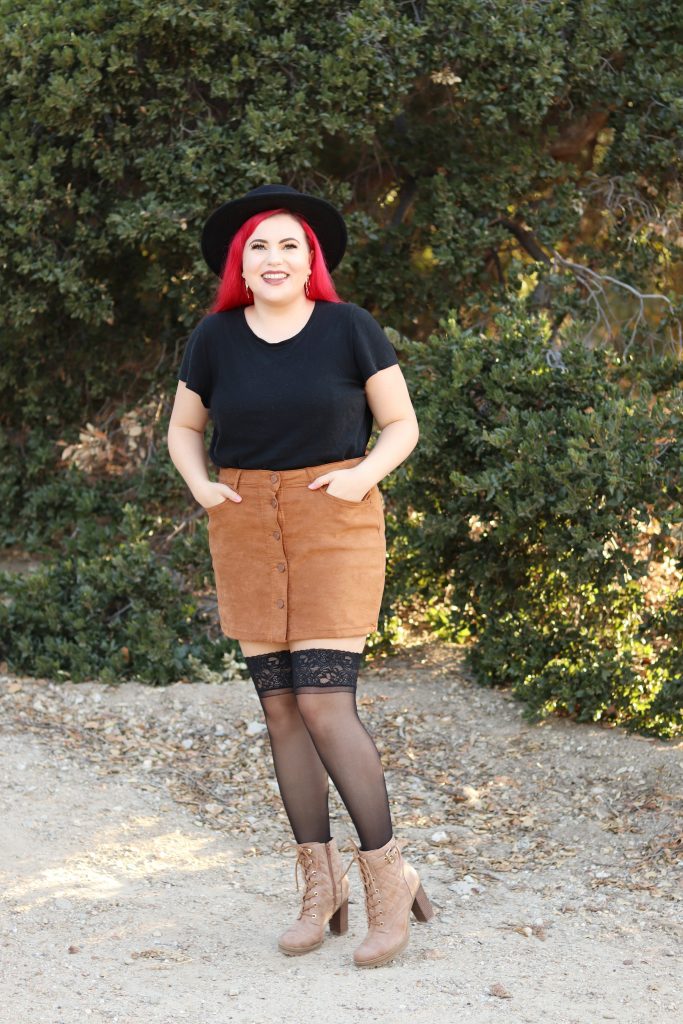 No Boundaries Corduroy Button Front Skirt – $14
Lace Top Thigh High Stockings – $3
I saved my favorite for last! Besides the corduroy, the skirt is pretty much the same as the one in the first outfit. The color is perfect for fall, and like the jean one, you can easily mix and match pieces. I added lace stockings, and for the price, I couldn't believe the quality. They were comfortable, easy to slide on, and I somehow managed to keep them in prime condition while taking photos. It usually takes me two seconds to get a run in my pantyhose, but they were durable. They add a sexy, classic feel to most outfits, and are highly underappreciated!
What was your favorite outfit?
All my love,