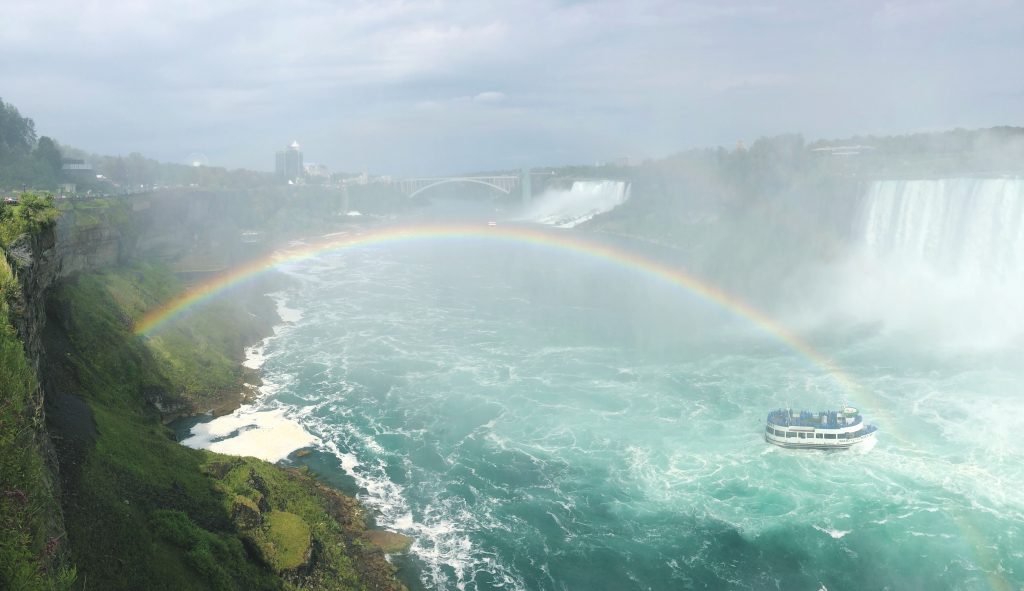 If you follow me on Instagram, you saw that my hubby and I traveled to Niagara Falls Canada this past weekend! He surprised me with plane tickets last December for our wedding anniversary, and we finally got to put them to use. We were only there for two full days so we tried to cram as much in as we could!
Today's travel post will not be dedicated to one specific experience. It will mostly be a quick walk through of our time there! I still wanted to show you some of the highlights from our trip, and add my commentary and recommendations.
Travel Day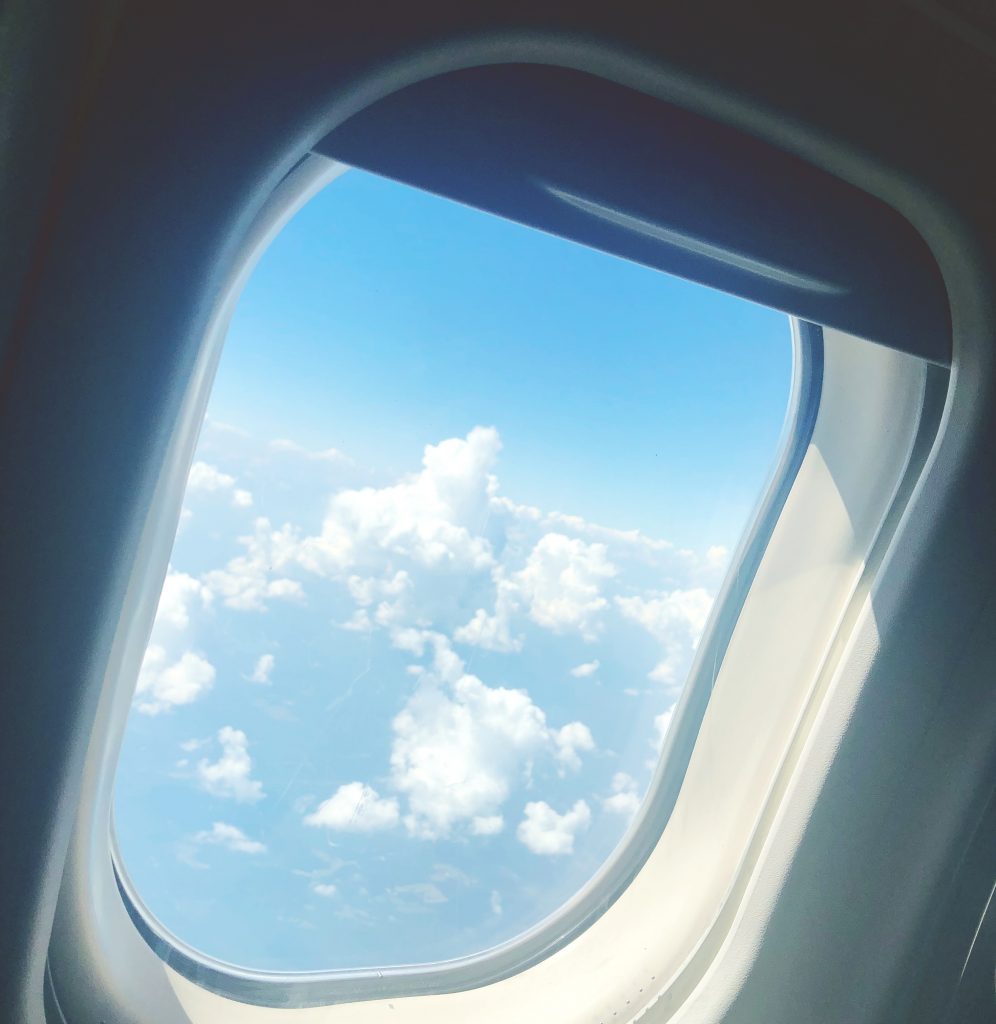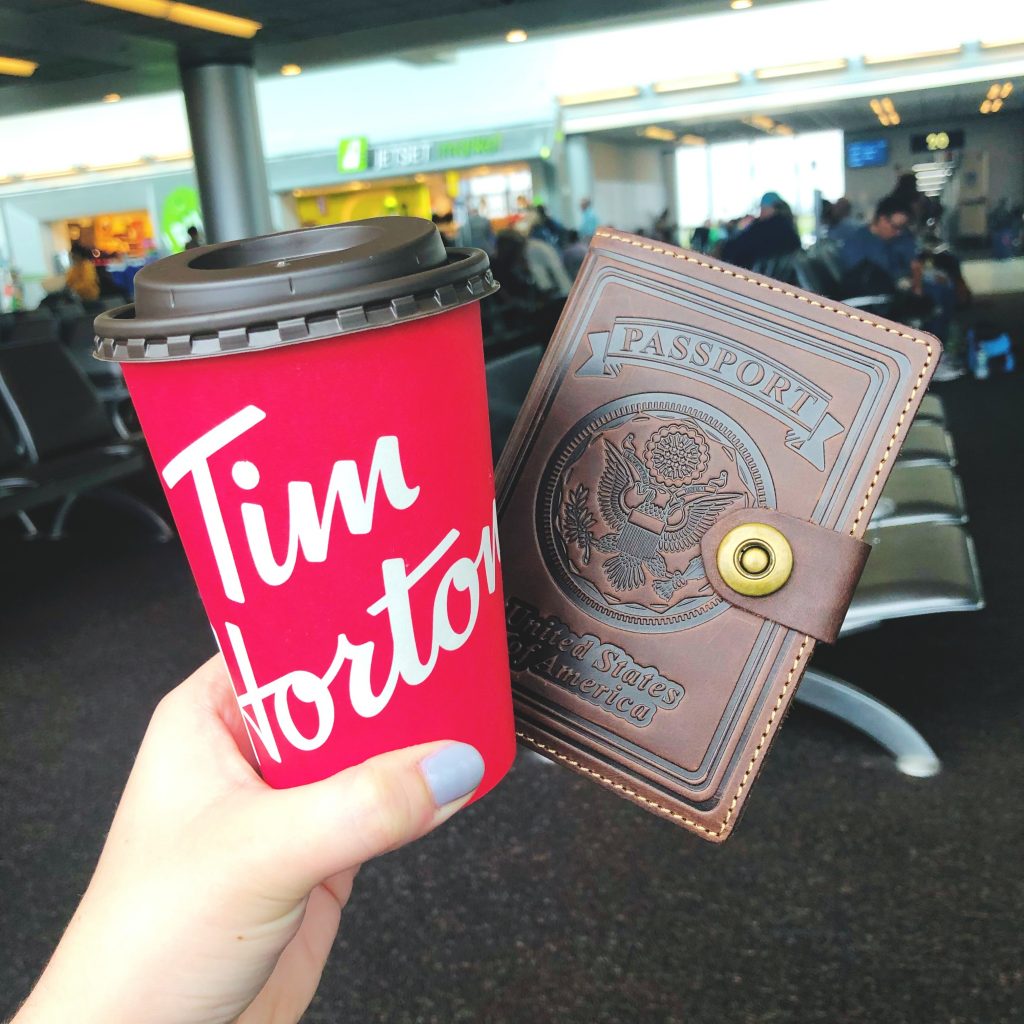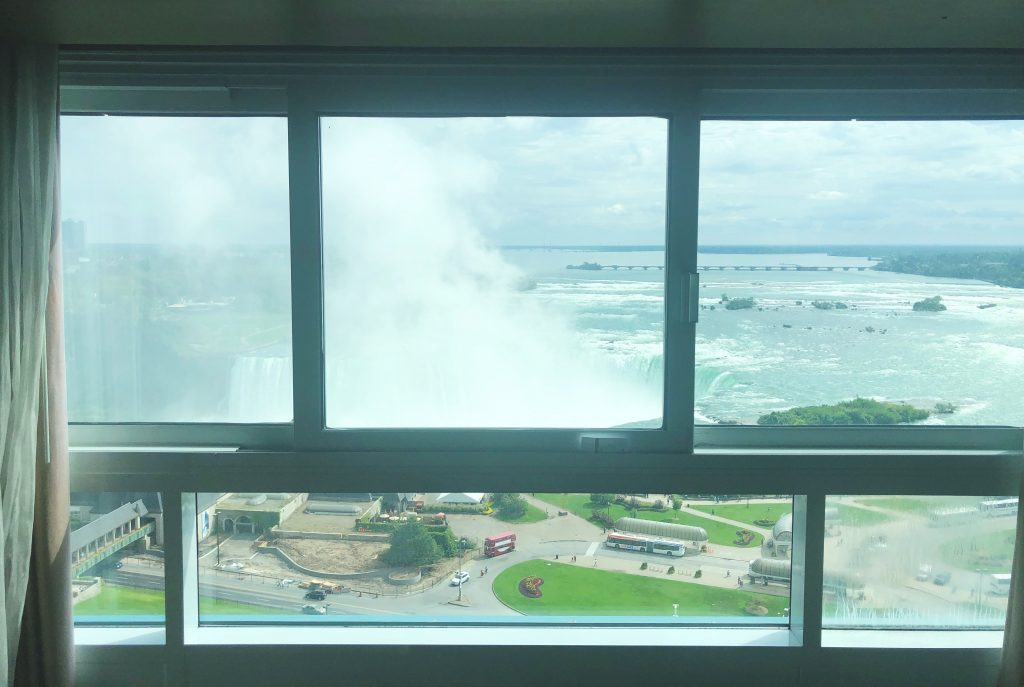 Our view from the hotel!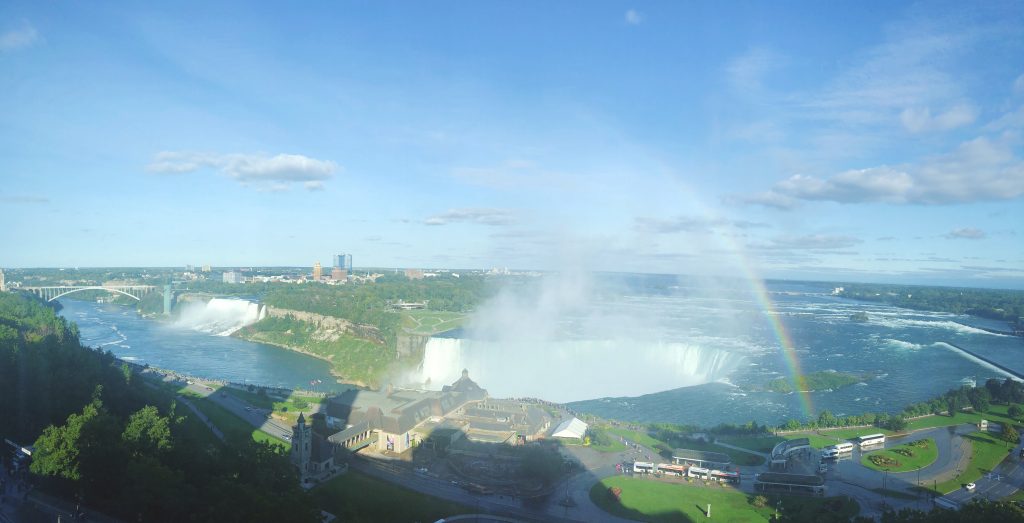 Day 1
We joined a tour for our first full day there to hit the major hot spots, and it was the best decision ever. It was roughly $150 USD per person which sounds like a lot, but when you consider everything, it's worth it. We never had to worry or pay for parking. We didn't pay for tickets for any of the attractions. We got to skip most of the lines. The tour gave us an Adventure Pass which also included a 48 hour bus pass. It saved us a LOT of time too, and we learned so much more than if we would have tried to do it ourselves. 10/10 recommend!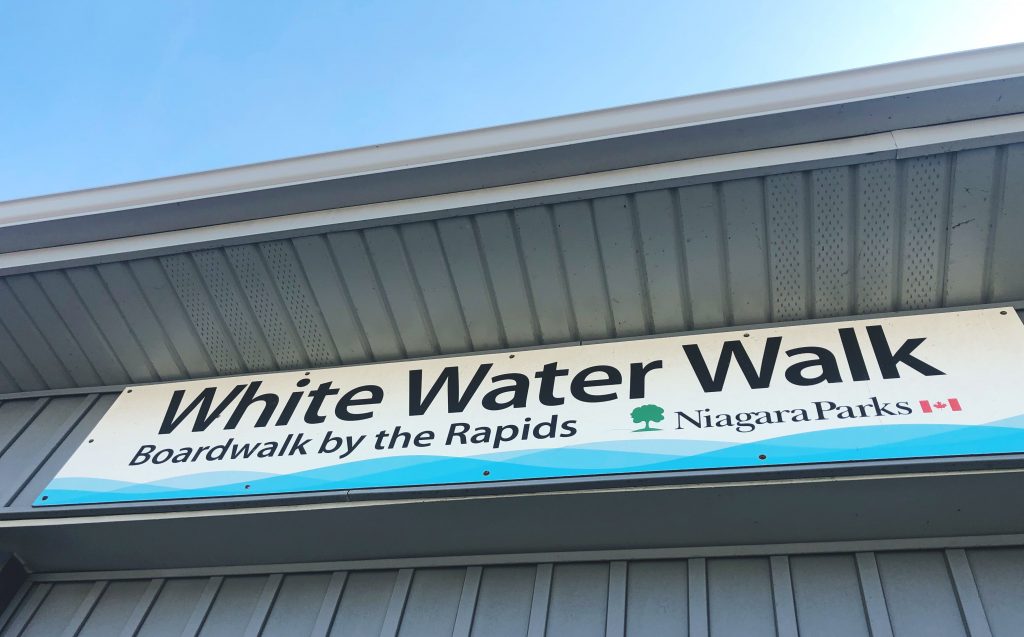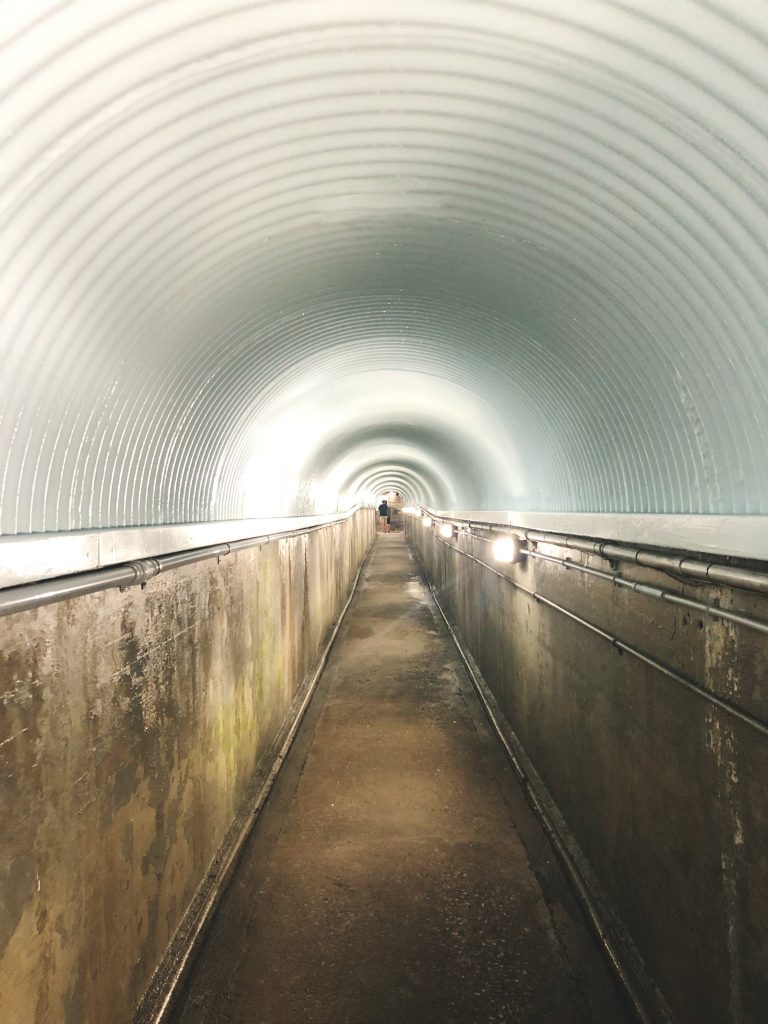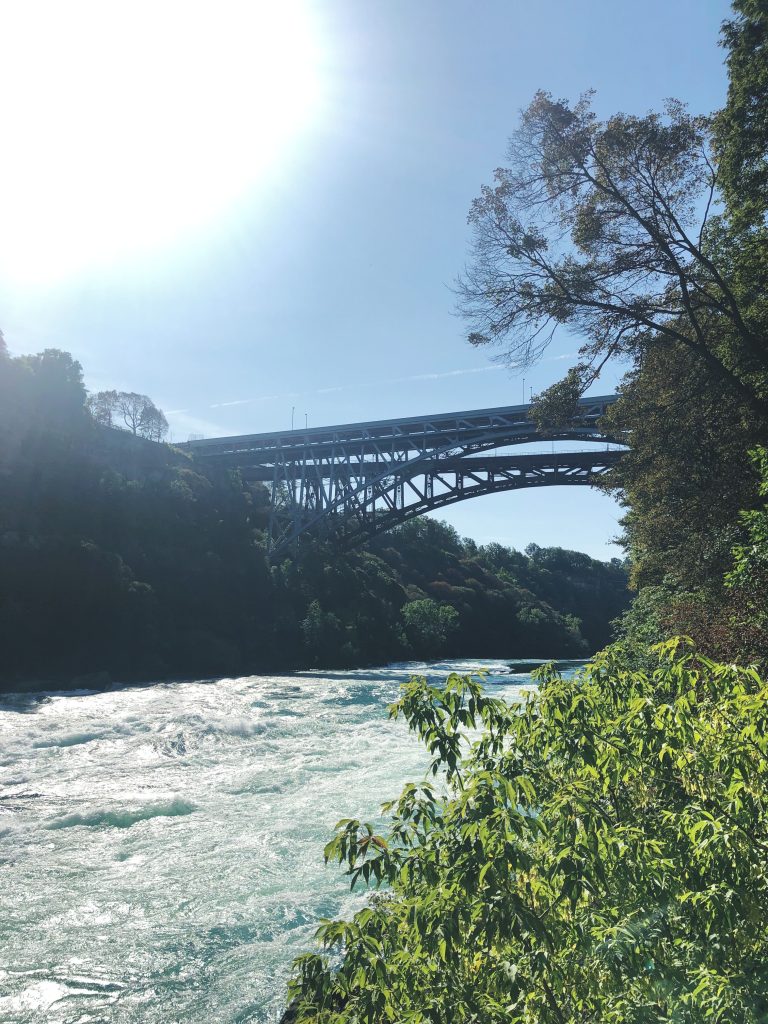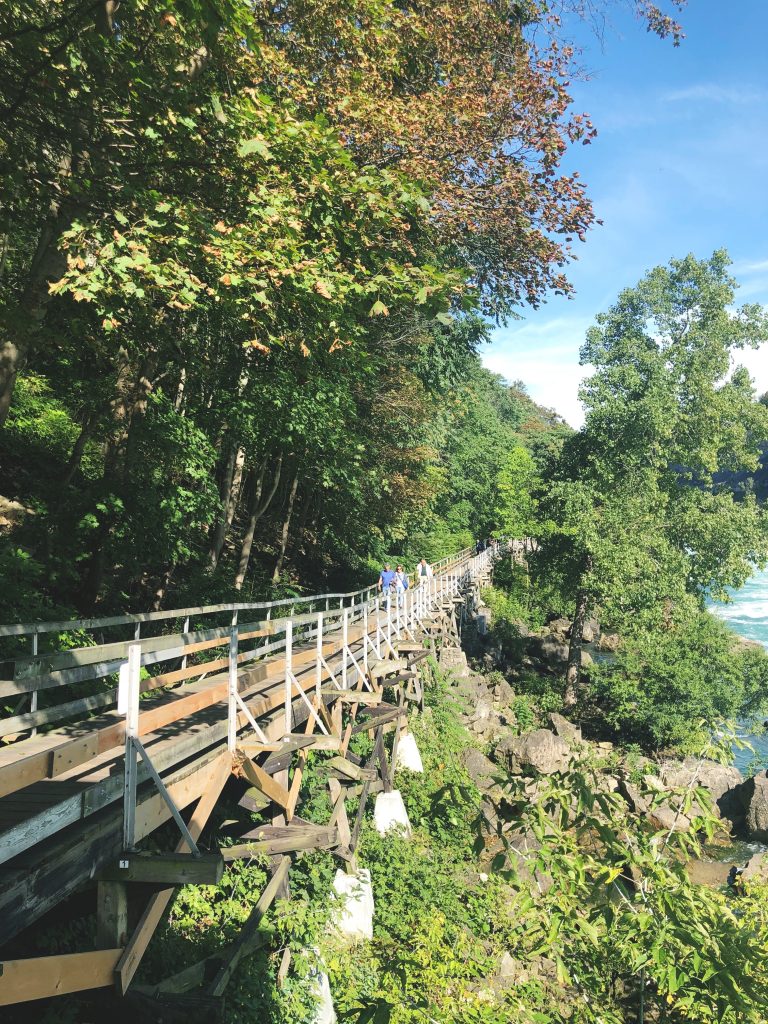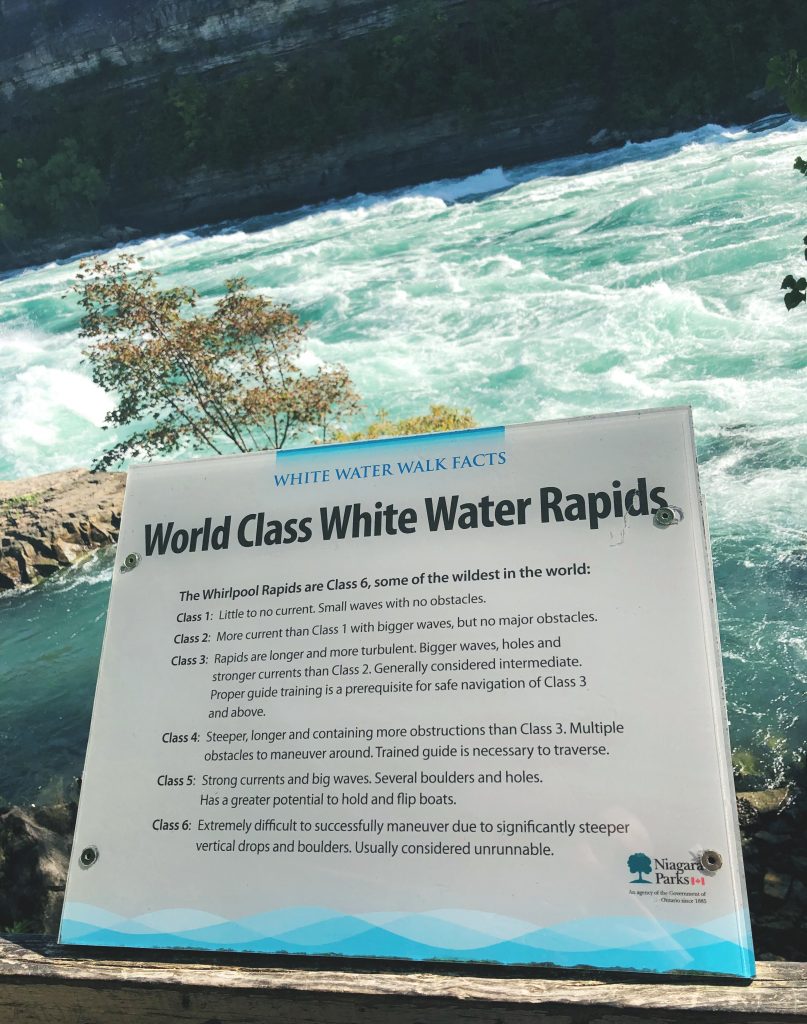 Who wants to go for a swim? 😛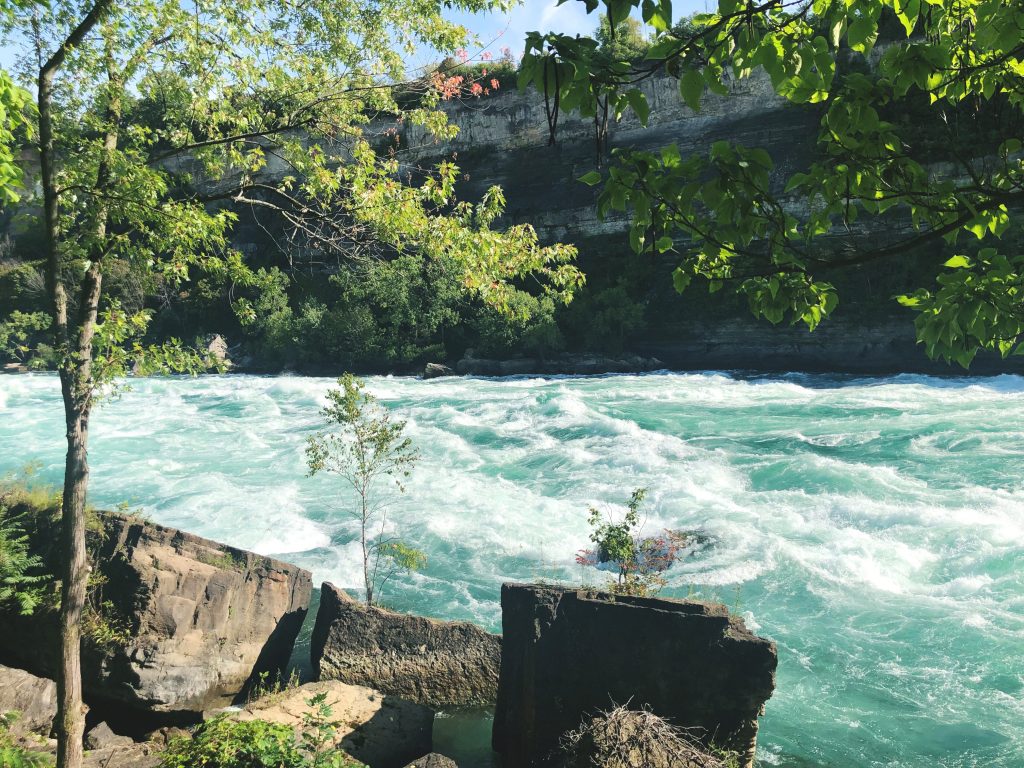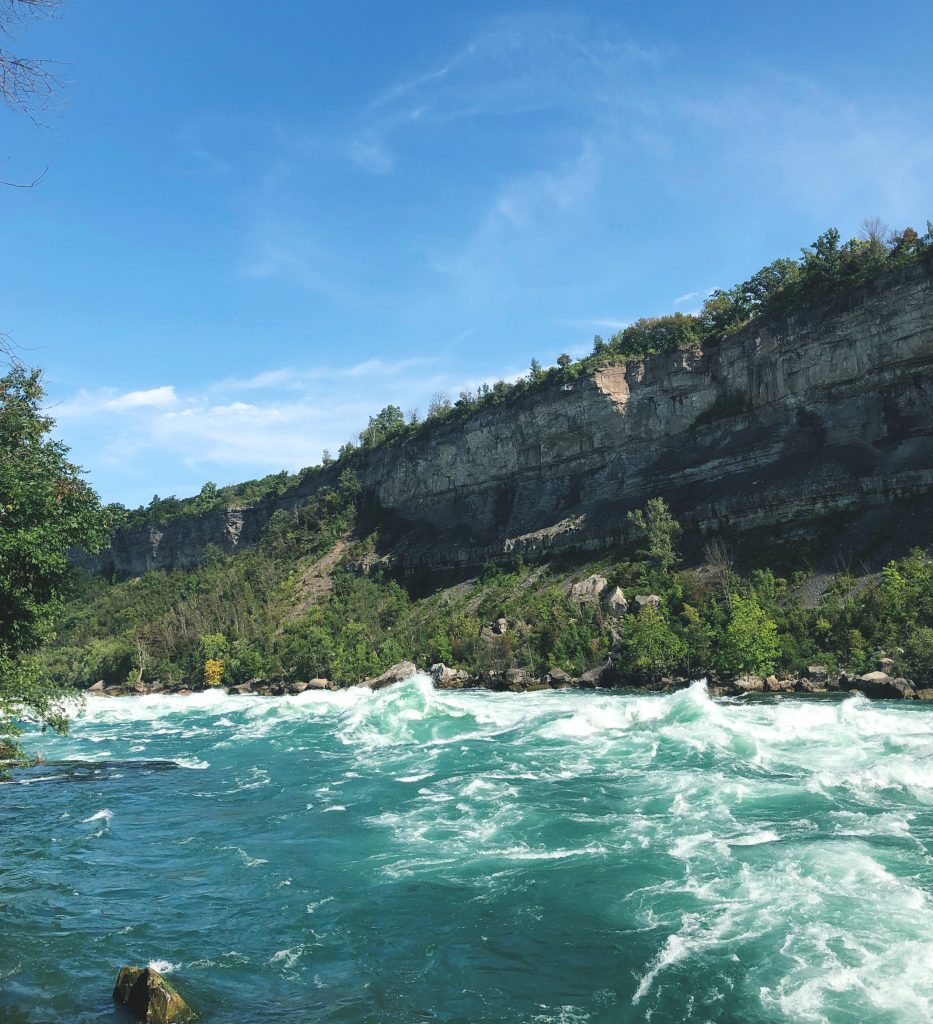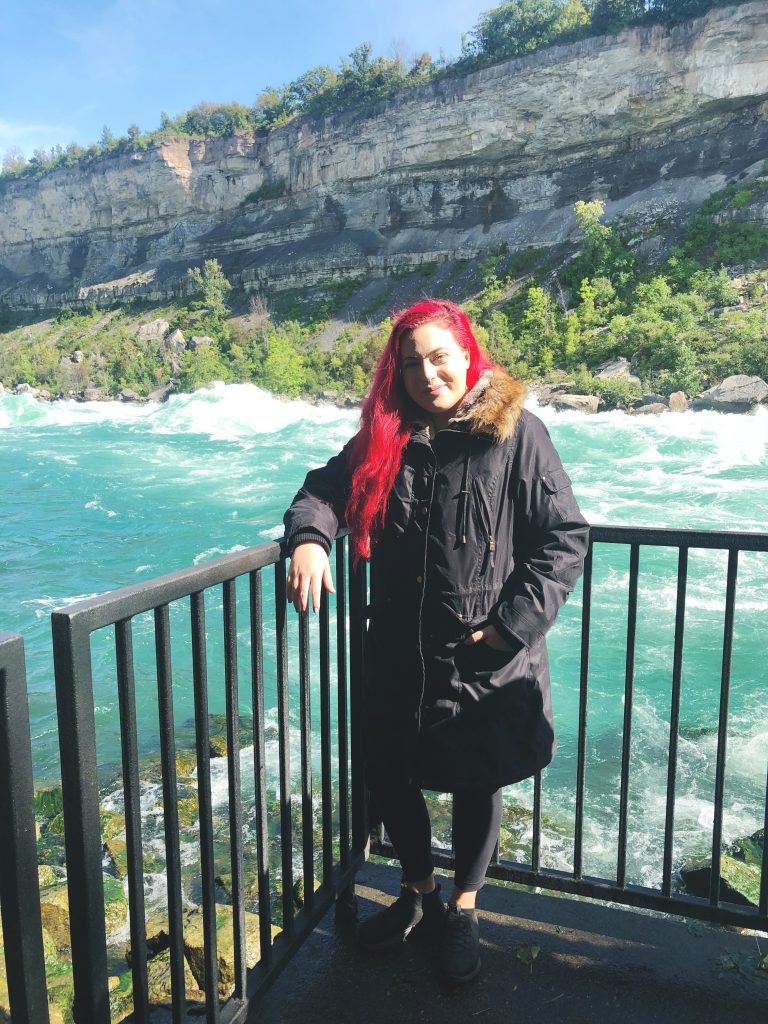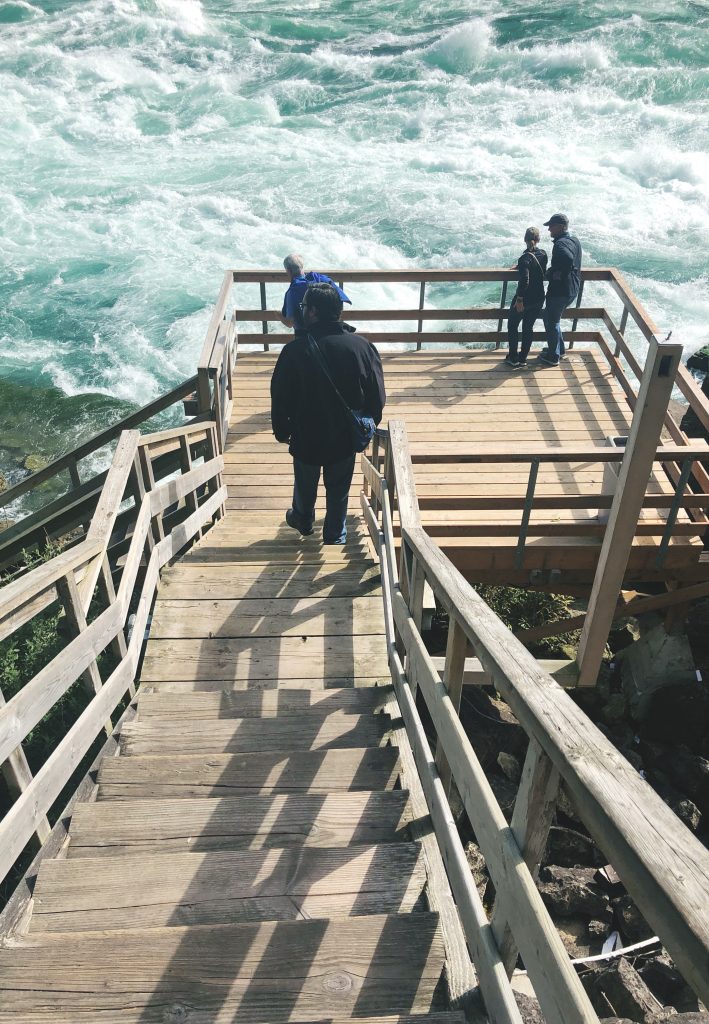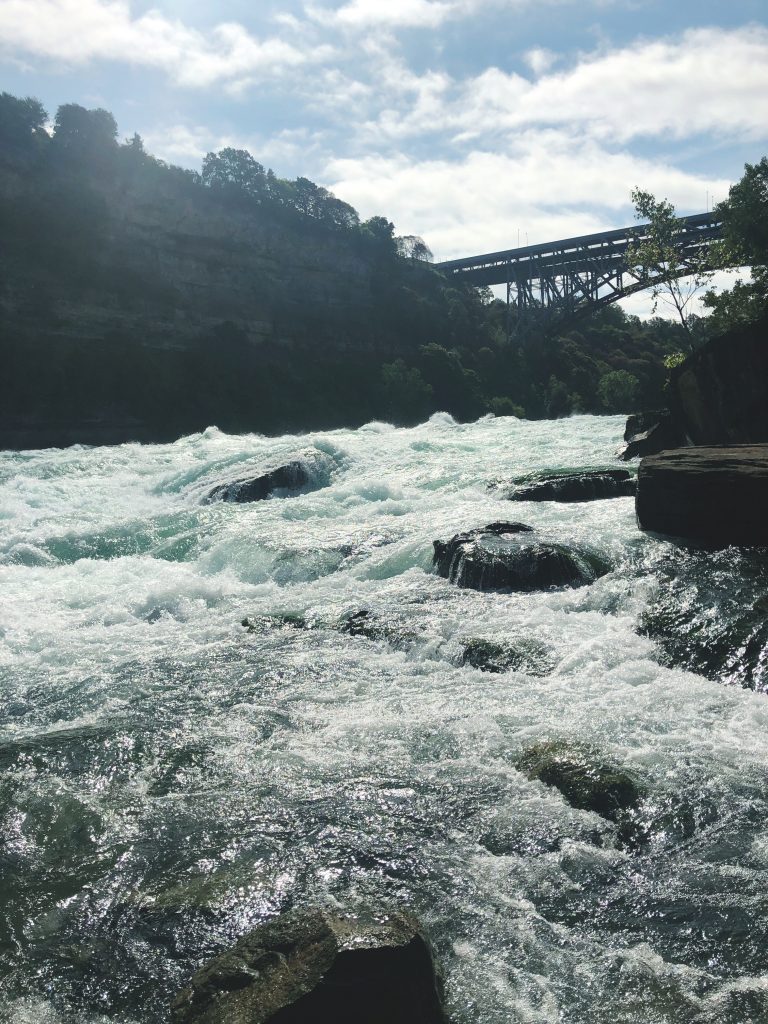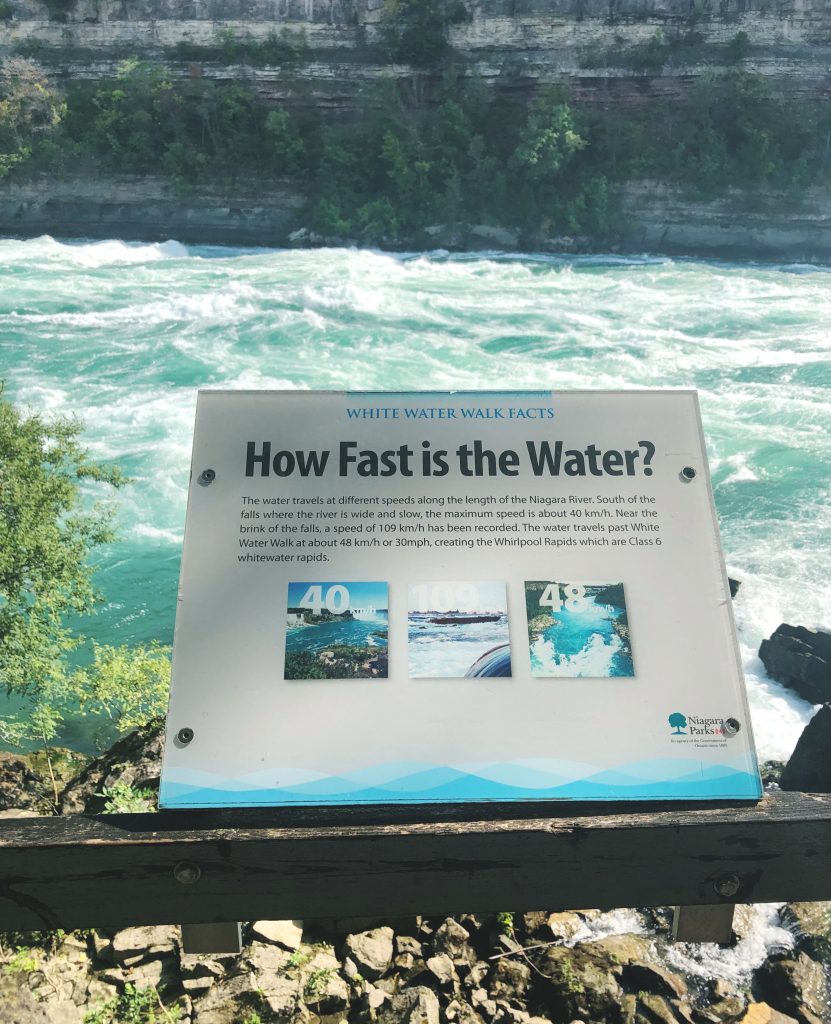 After the White Water Walk, we stopped at the whirlpool. We didn't have time to board the Aero Cart, but we still had an incredible view.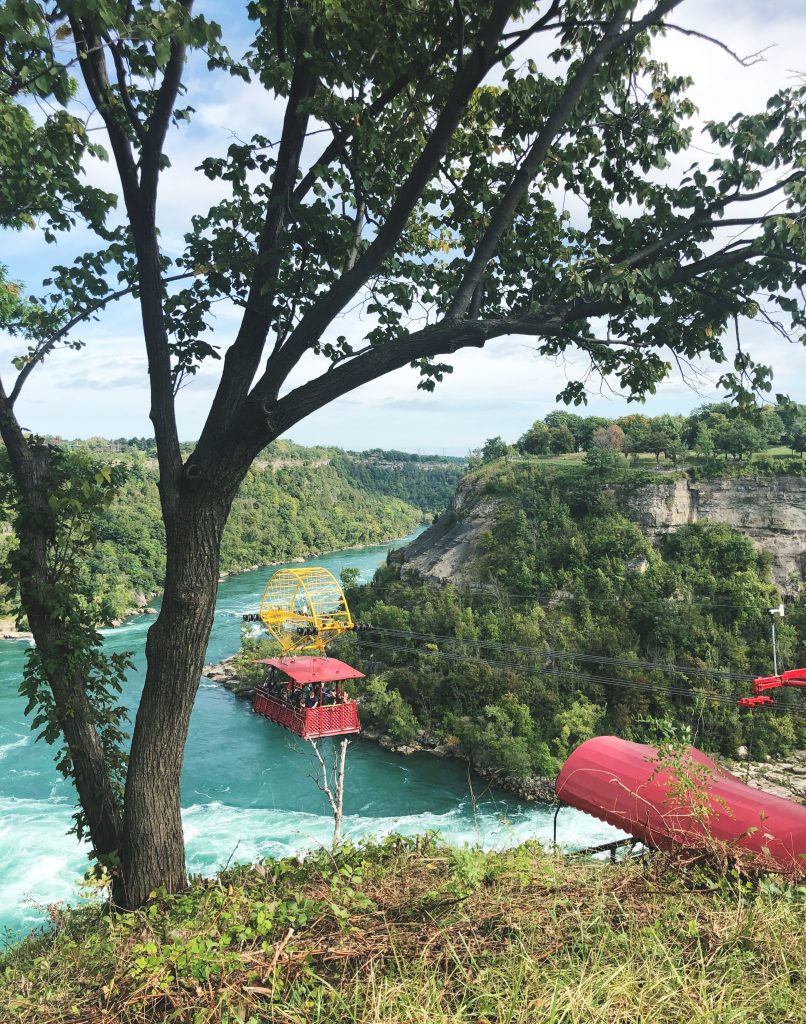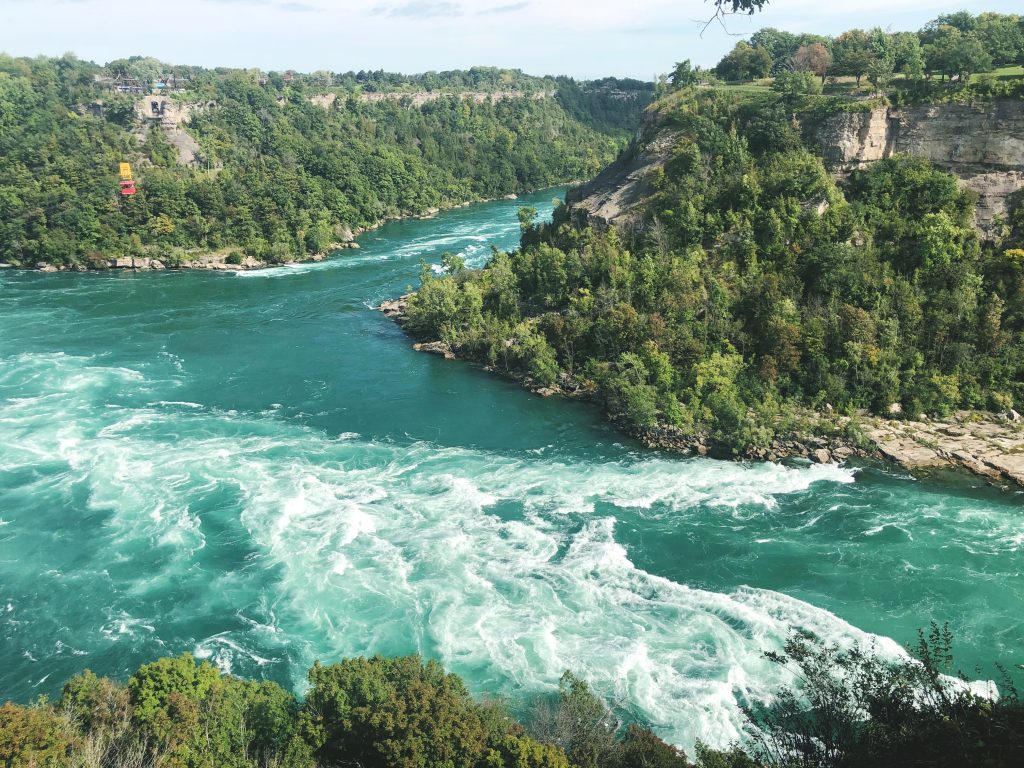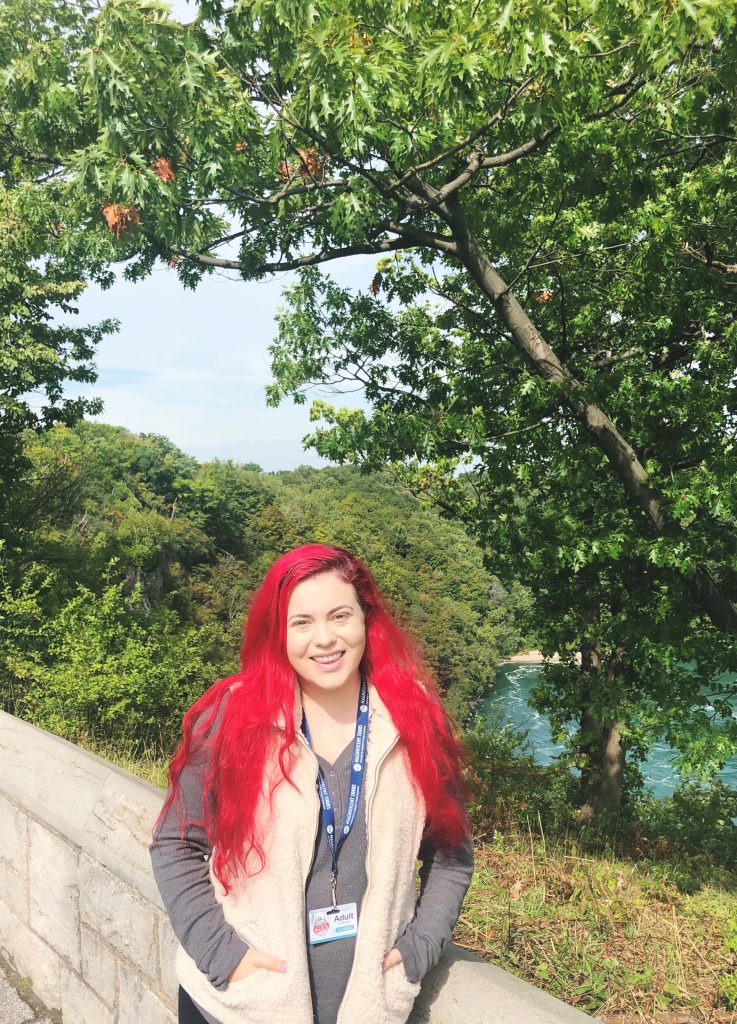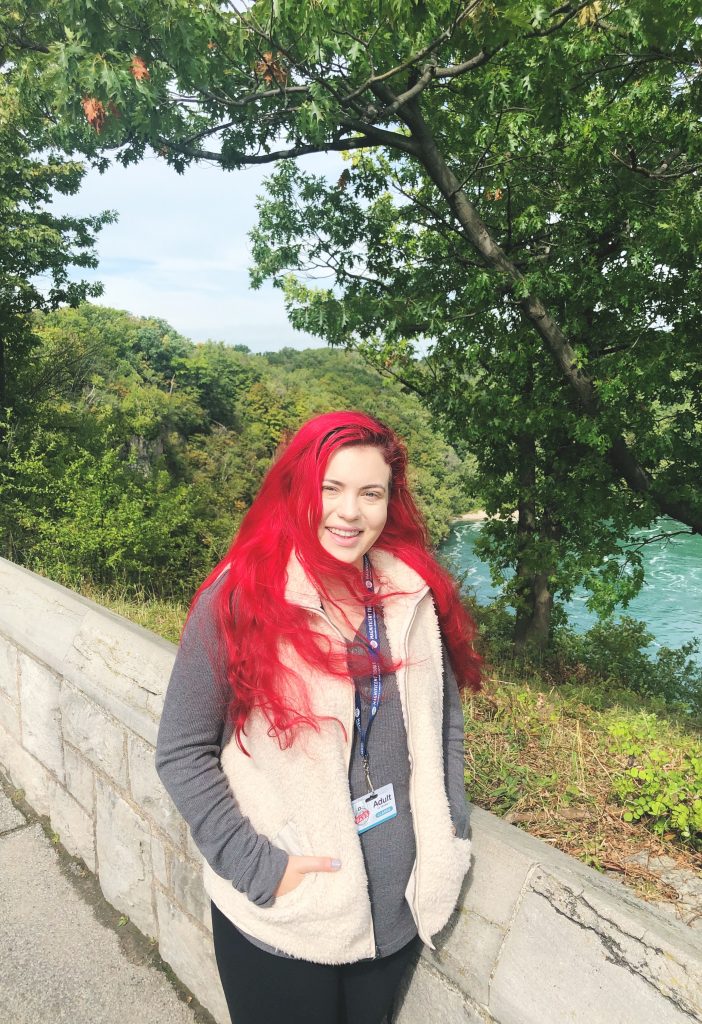 For lunch, our tour guide dropped us off at Clifton Hill! If you like games, ice cream, haunted houses, museums and arcades, this is the place for you. We actually went back to Clifton Hill for dinner, and it comes ALIVE at night.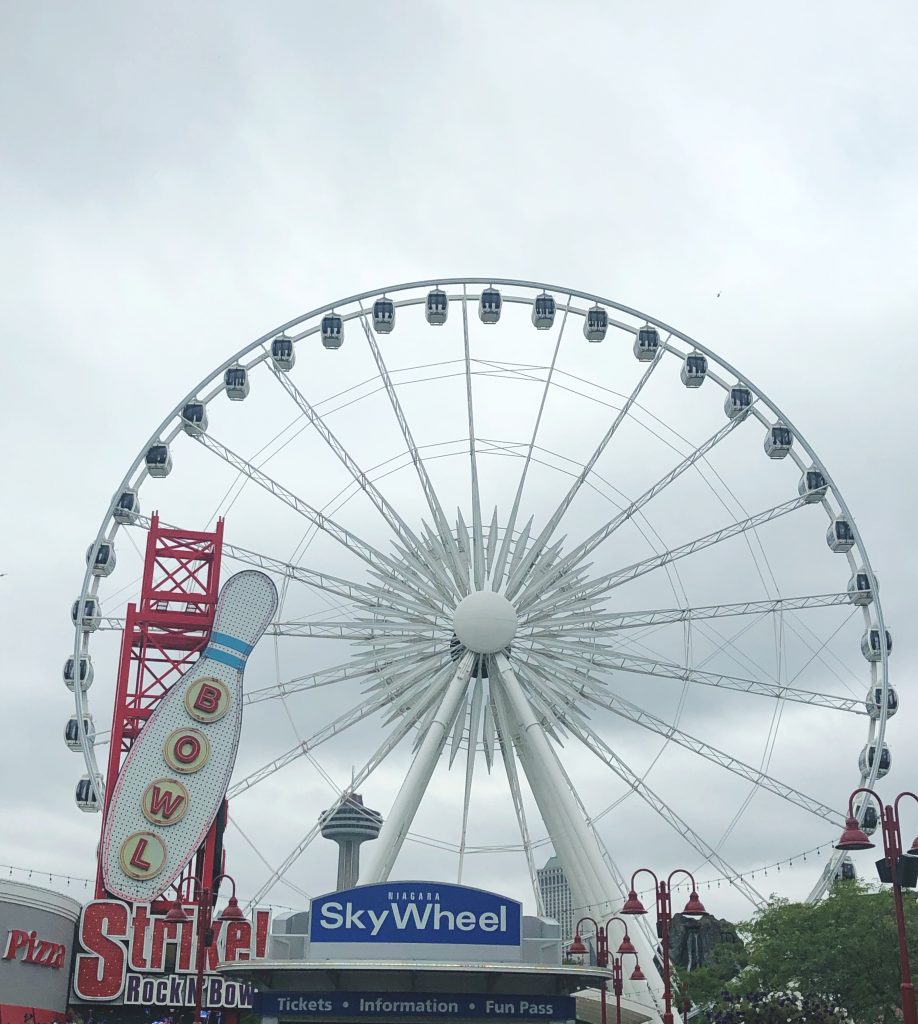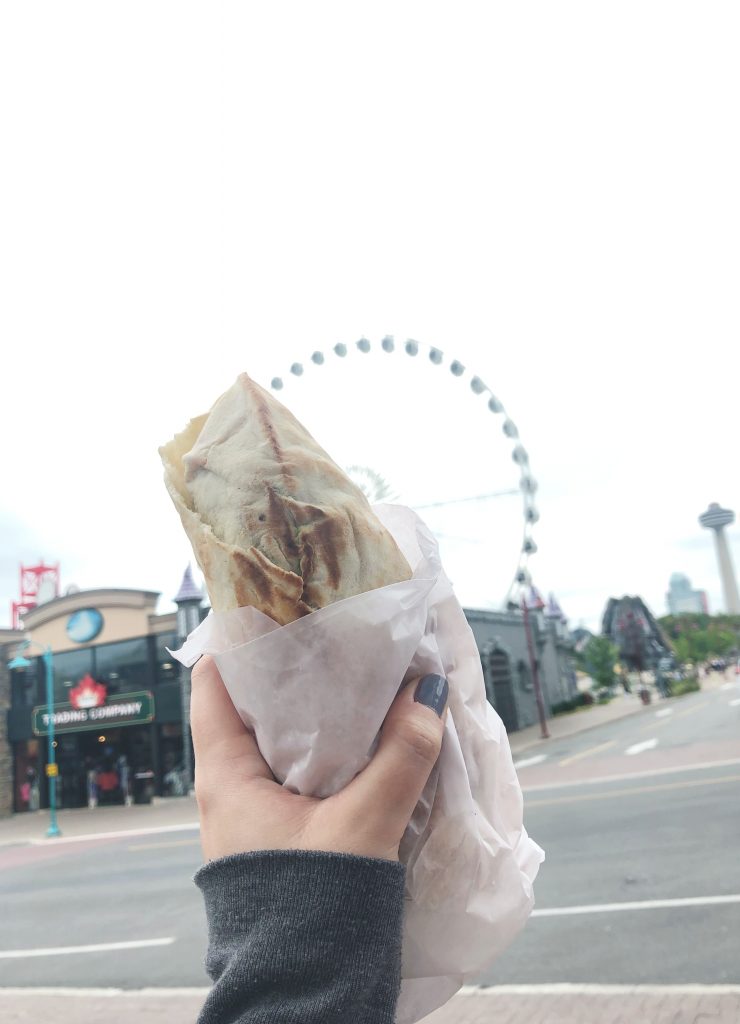 Veggie shawarma! The perfect meal after sending a nuke through a portal in the sky (if you understood that reference, let's be best friends).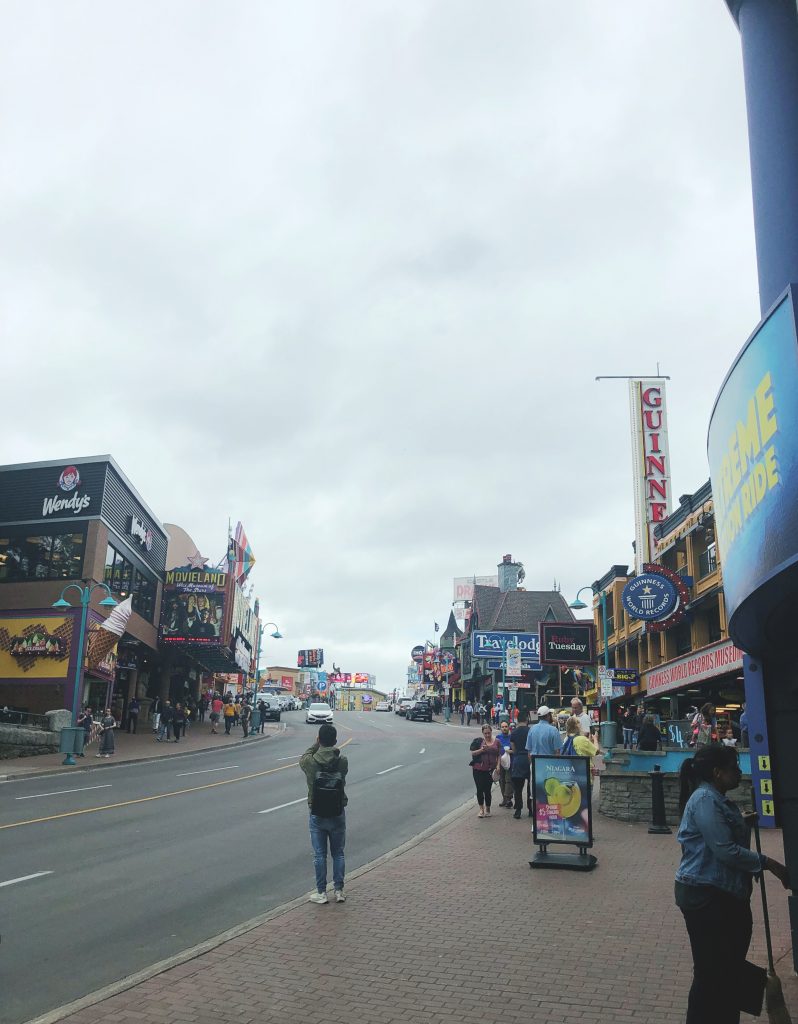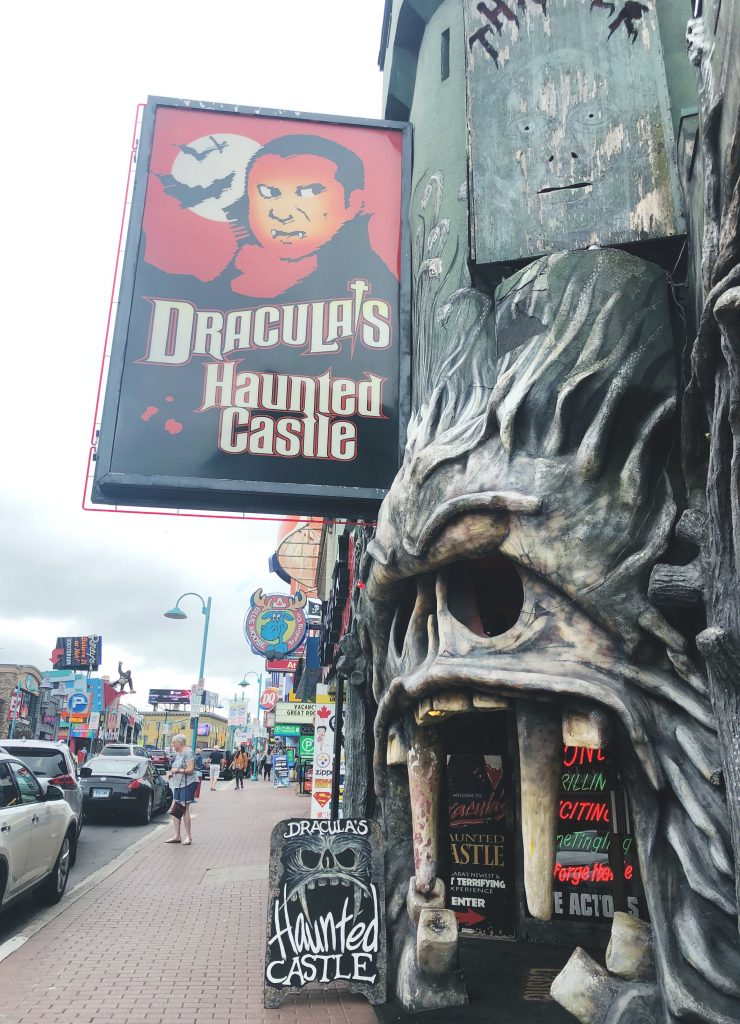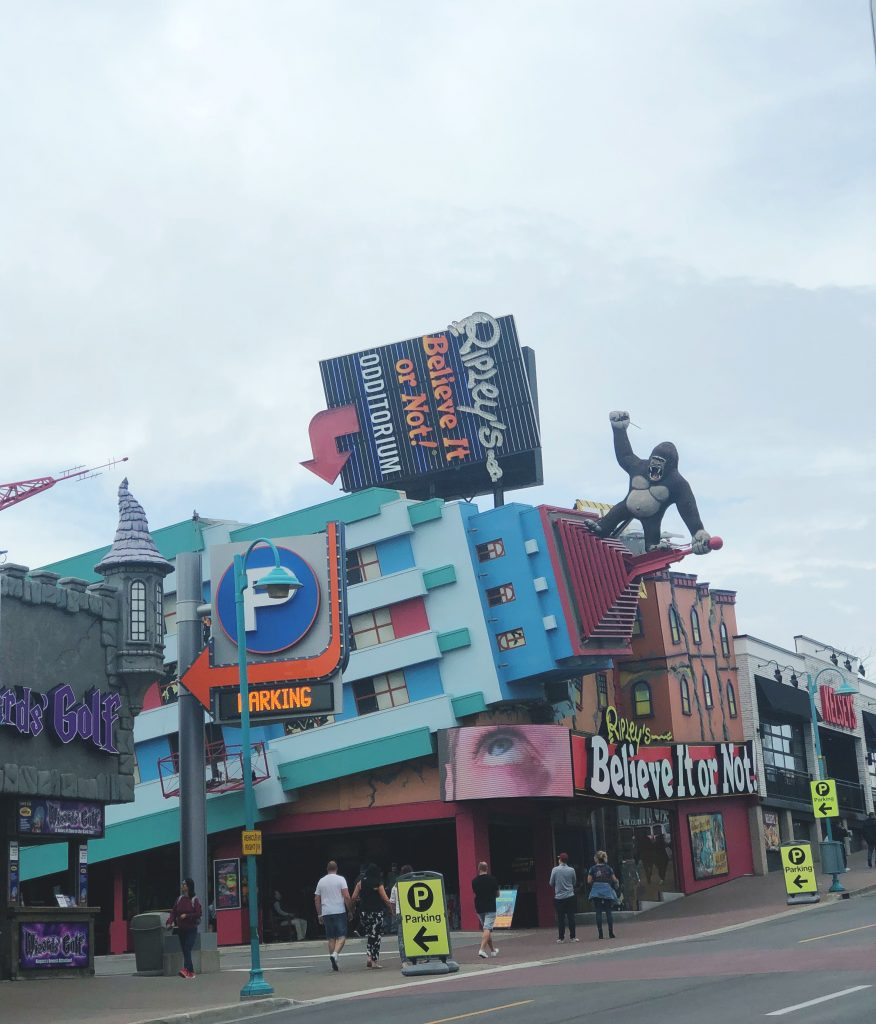 Our next stop was Niagara's Fury, and the Journey Behind the Falls…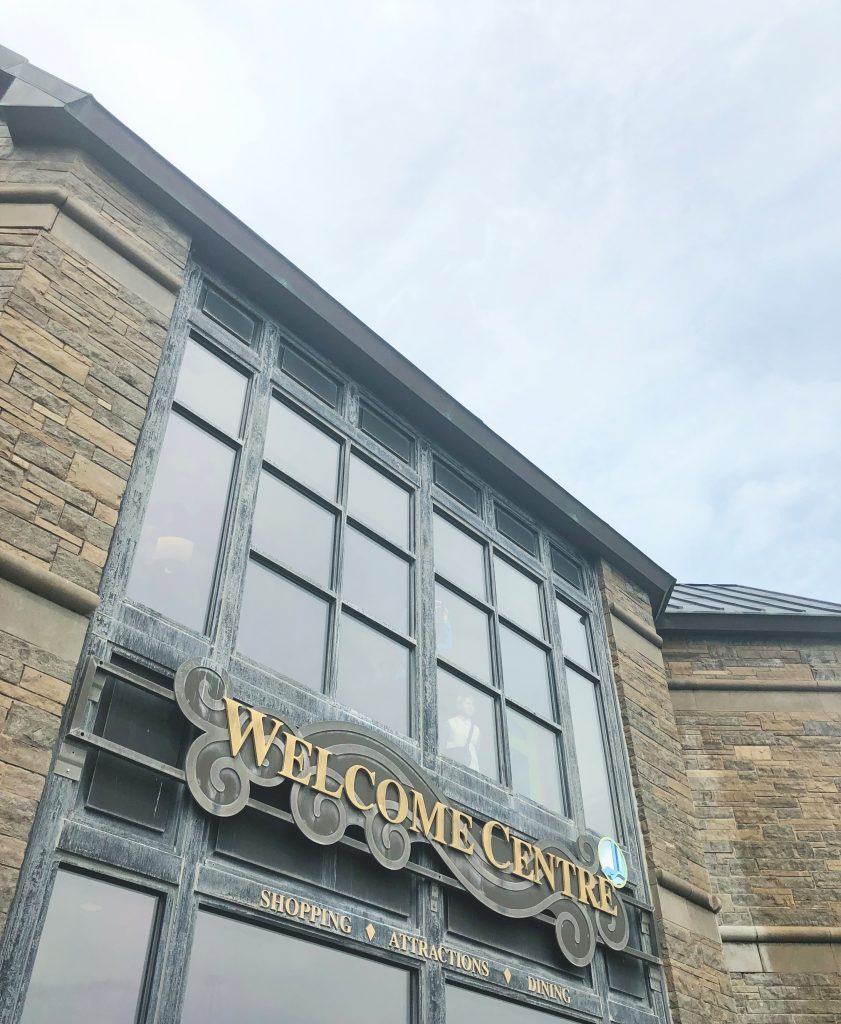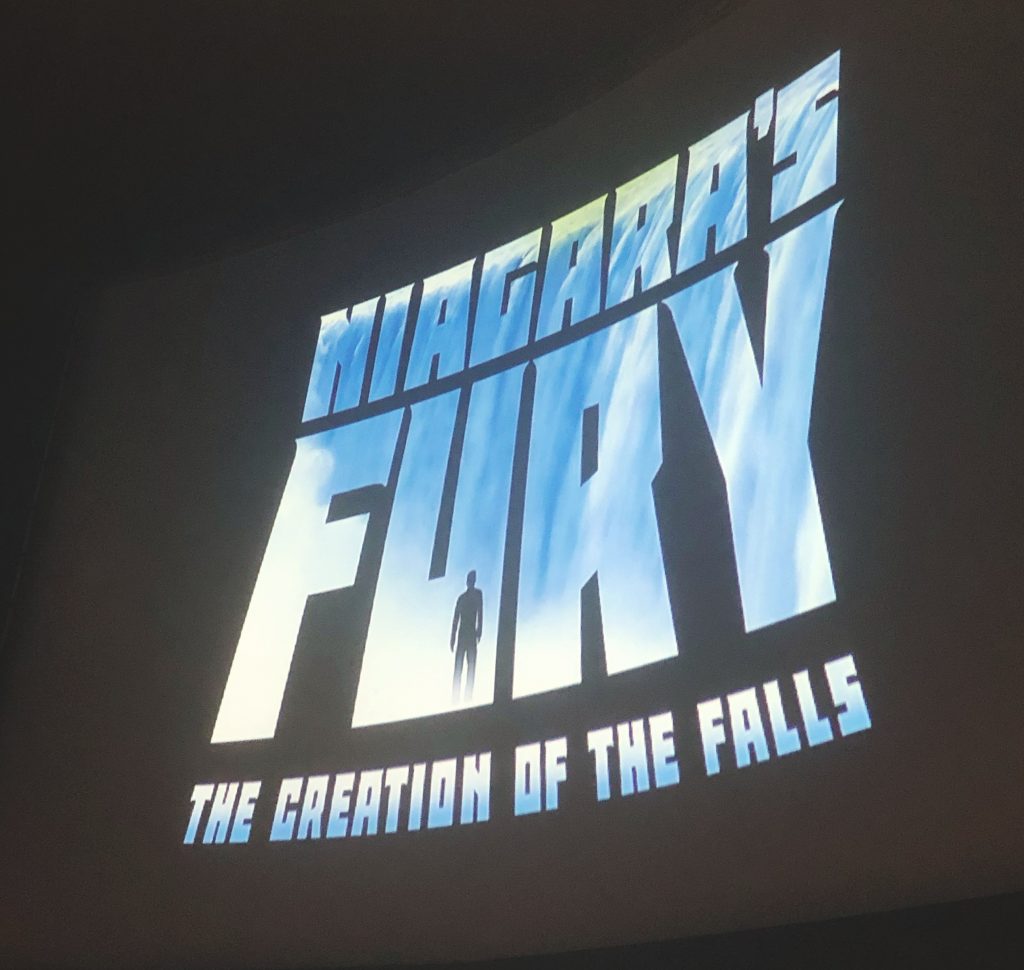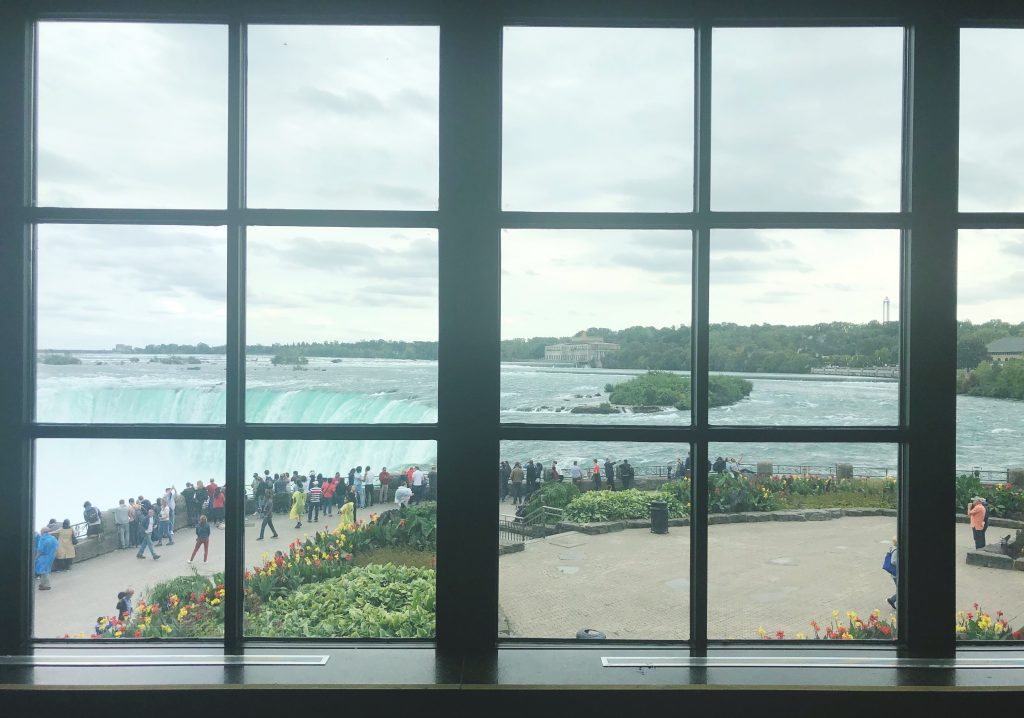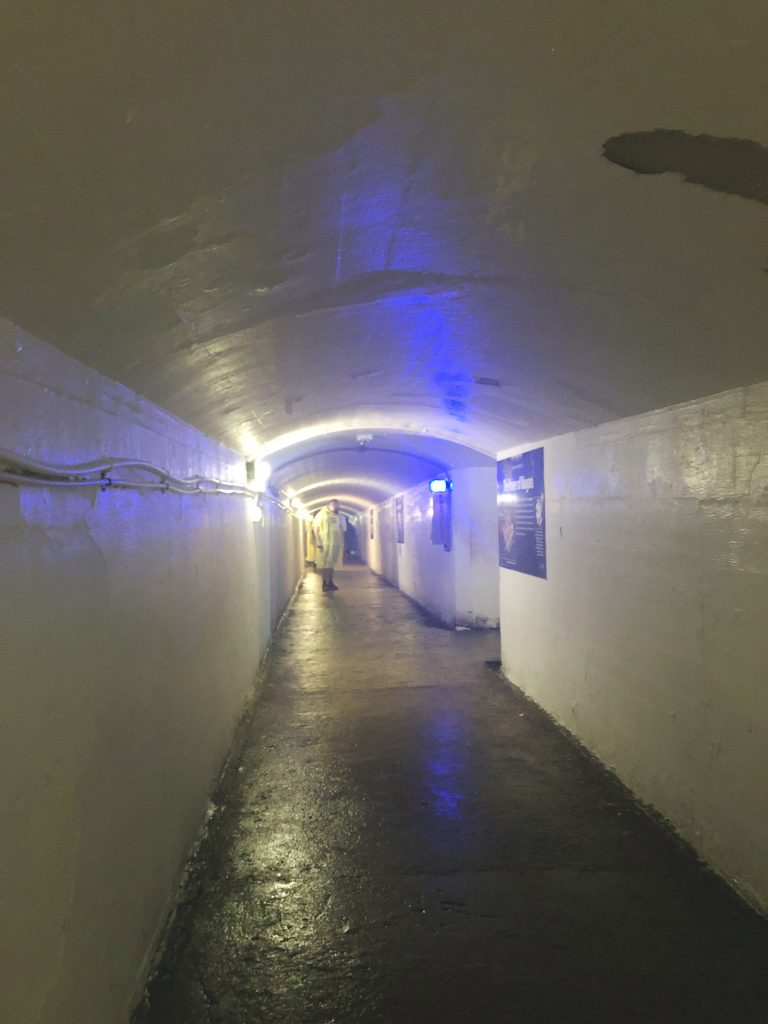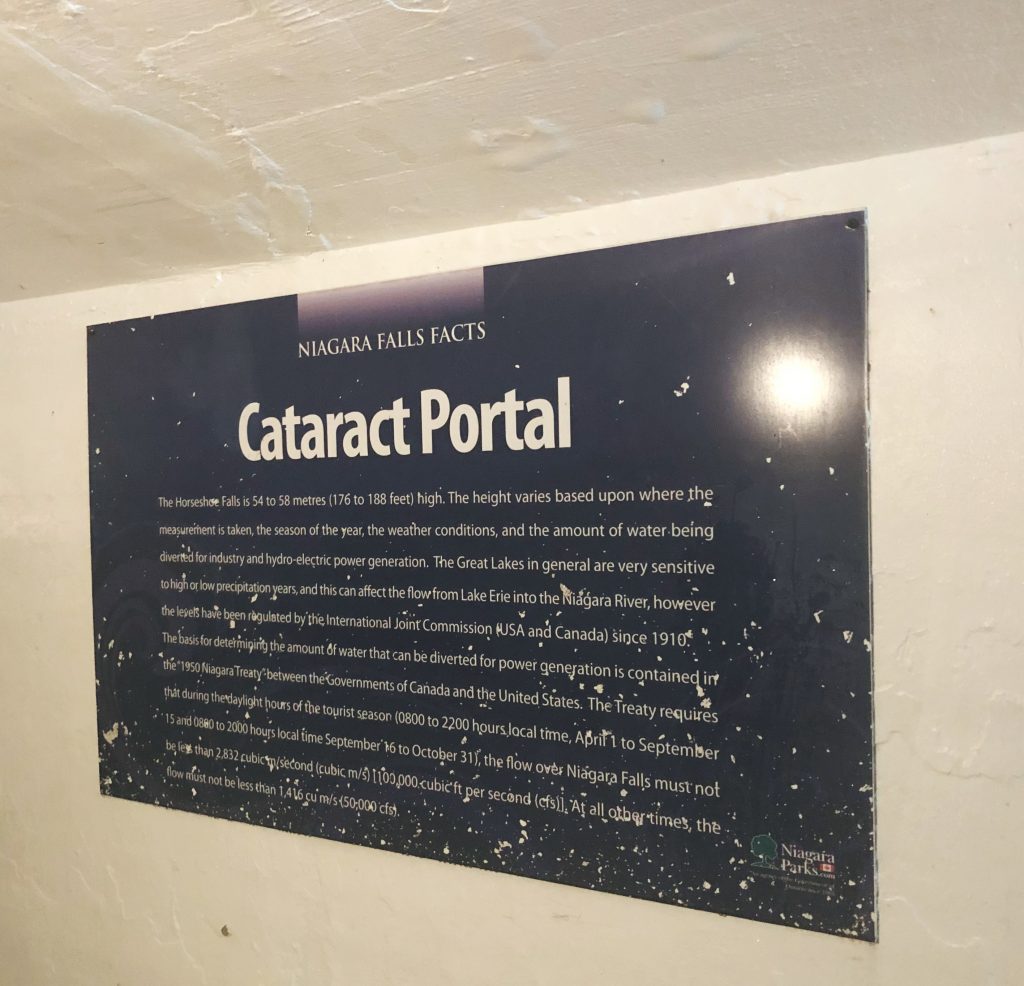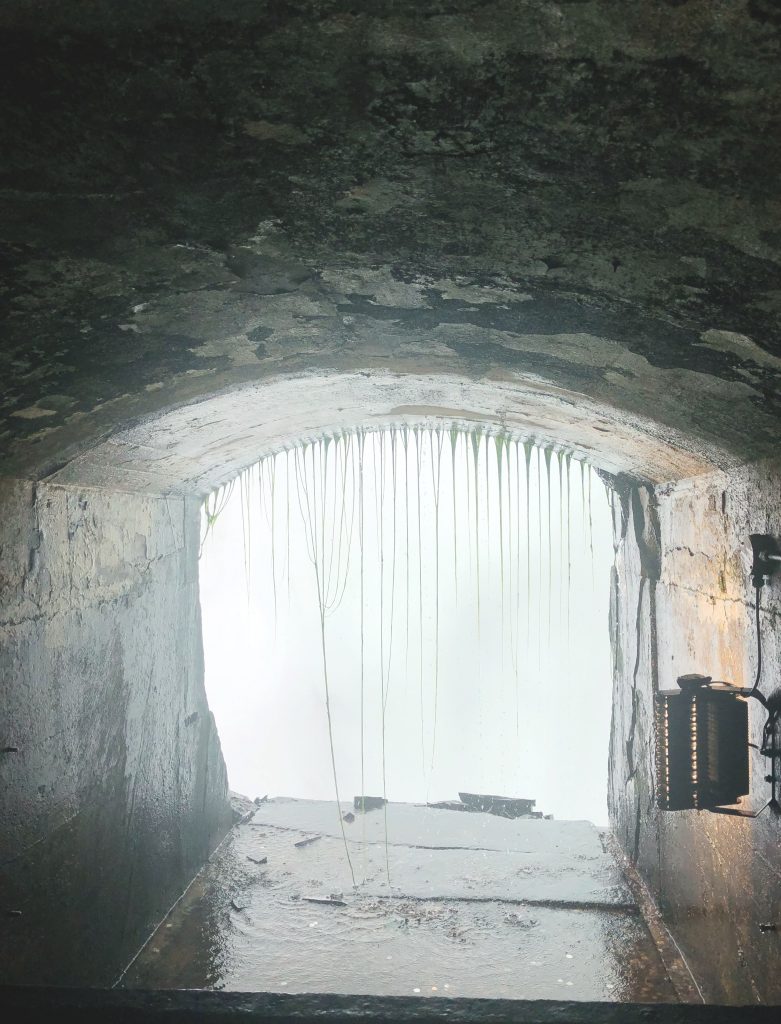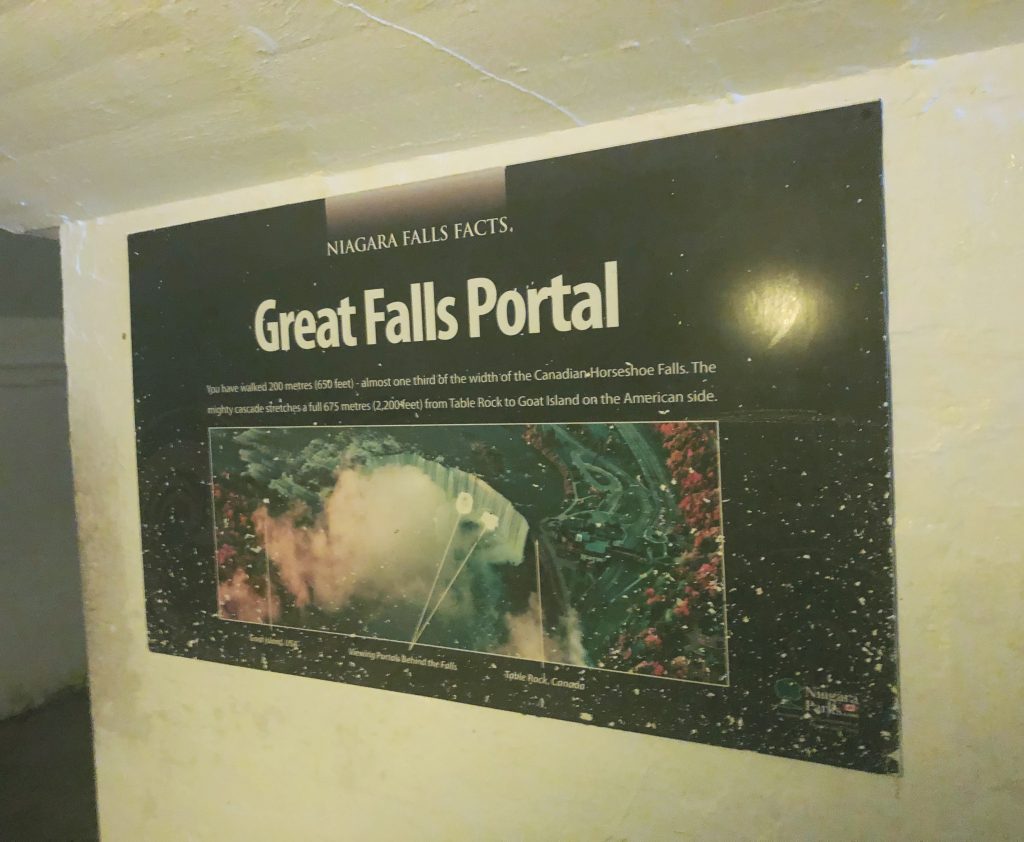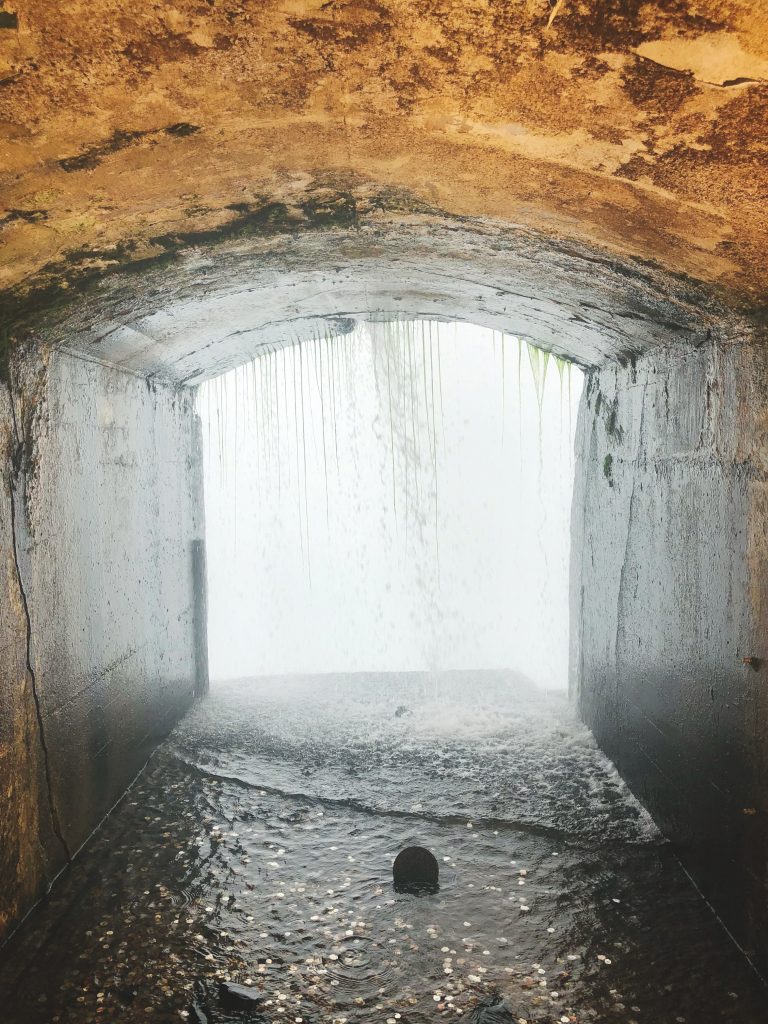 It is still so crazy to think that we were standing BEHIND Horse Shoe Falls.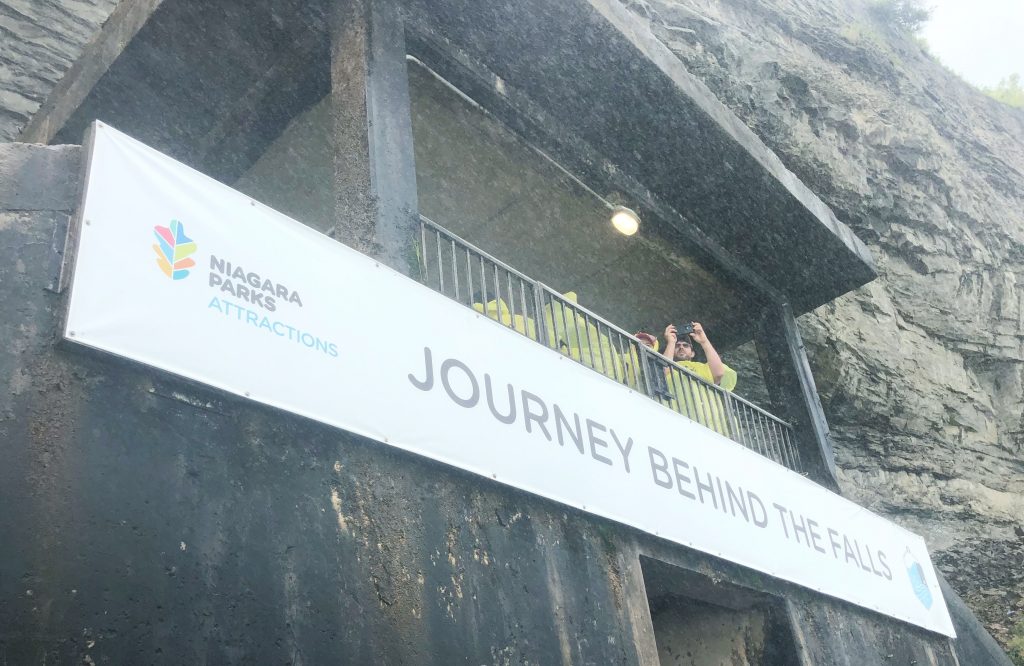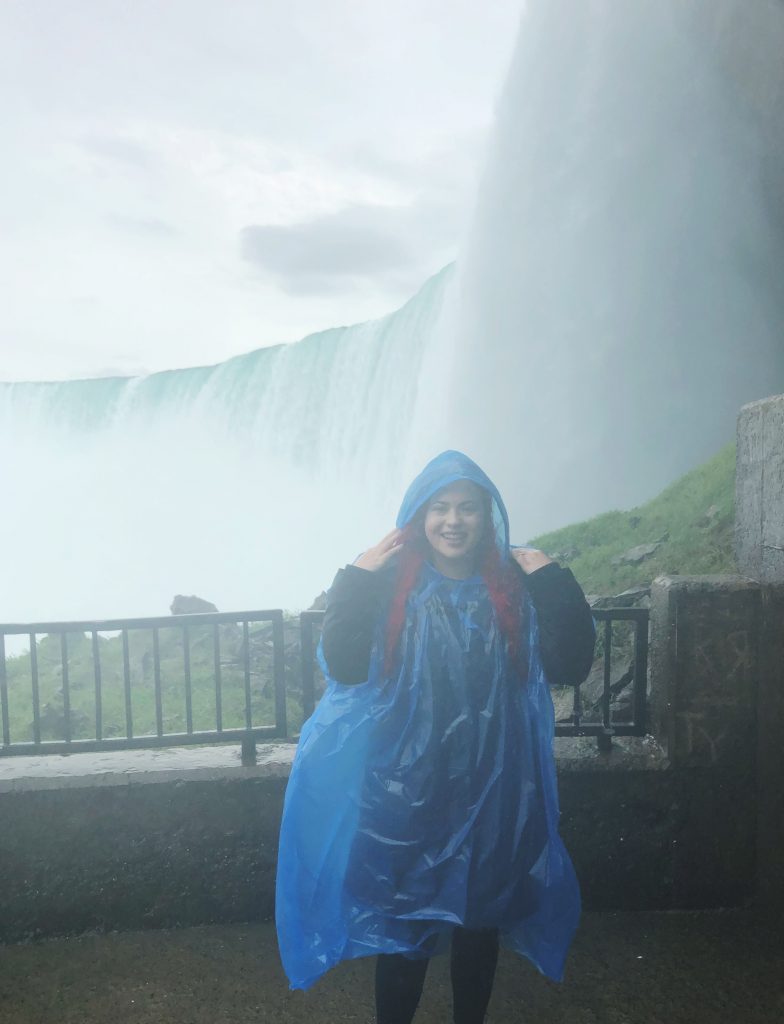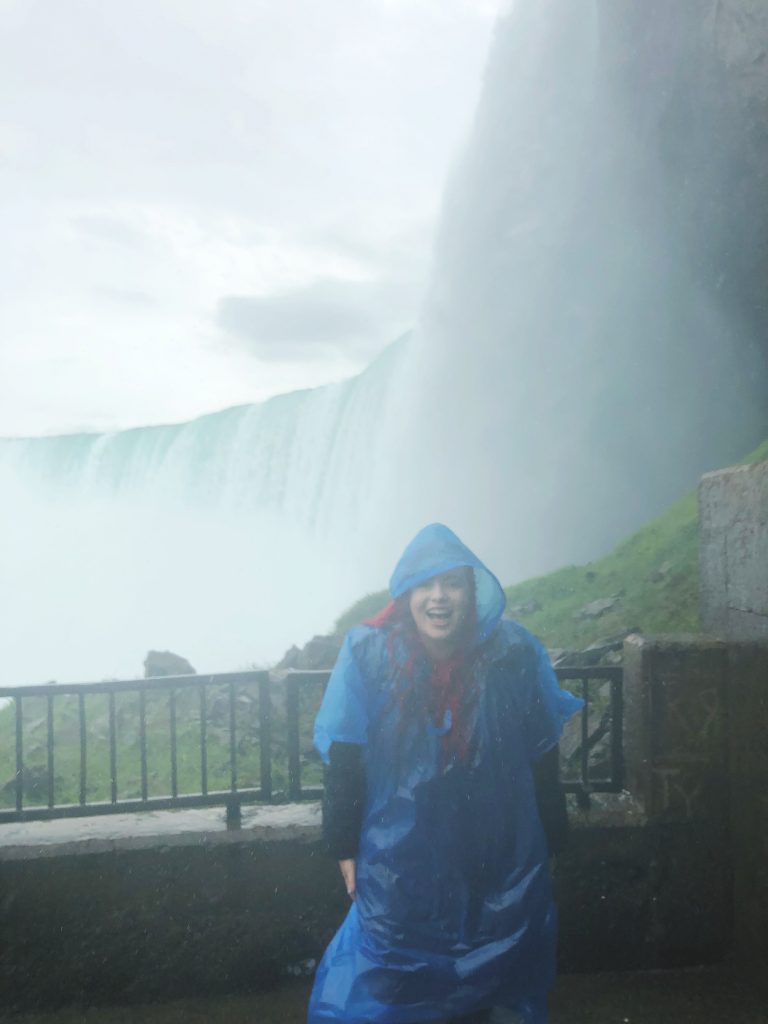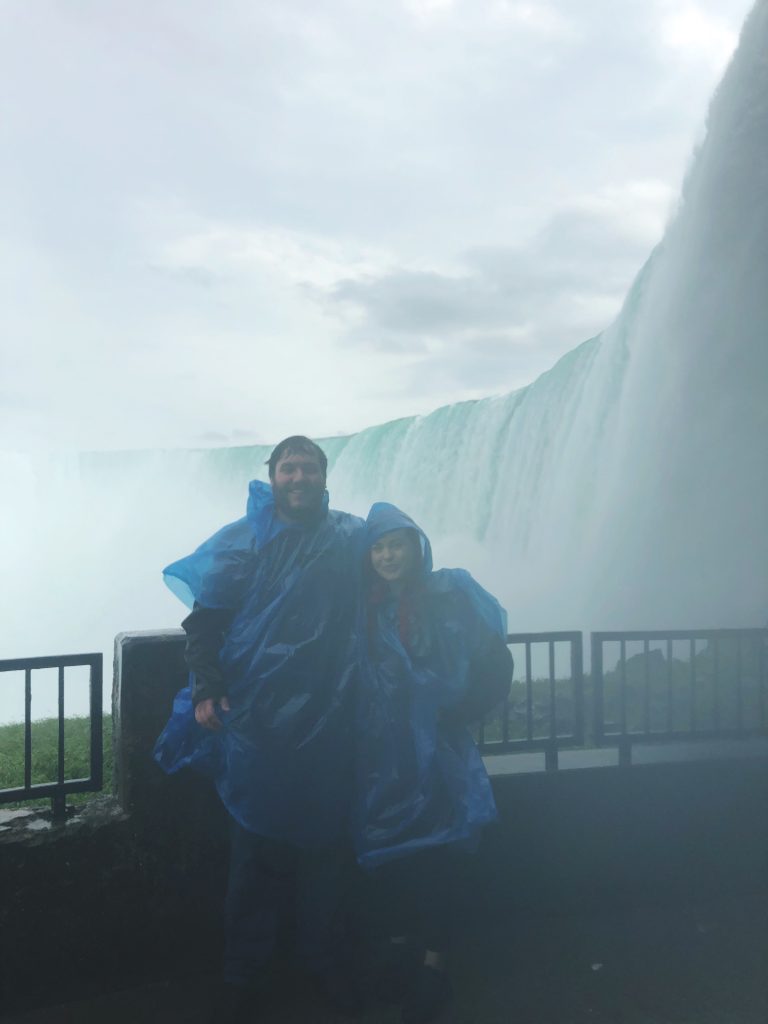 I think the ponchos that they give you are just for placebo effect. You're going to get soaked either way.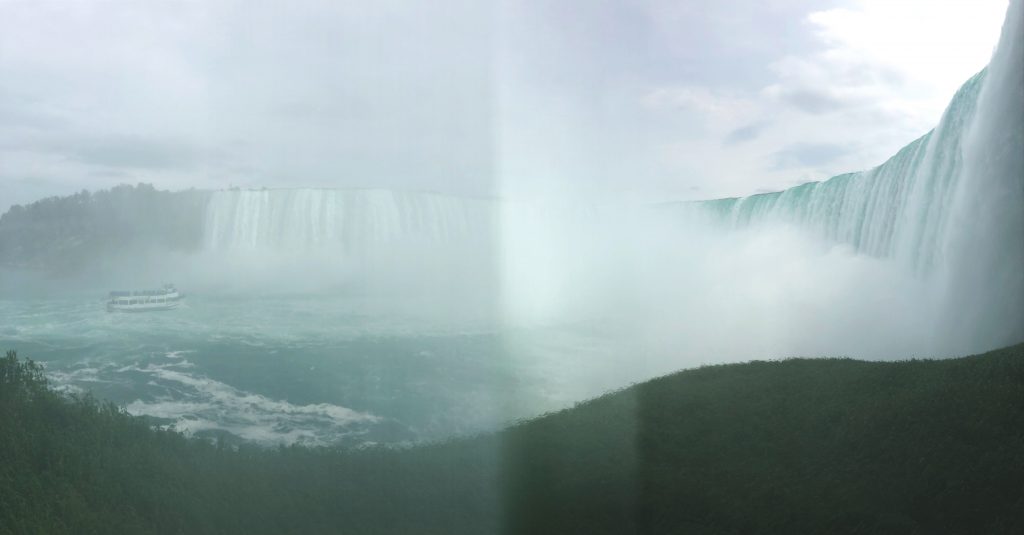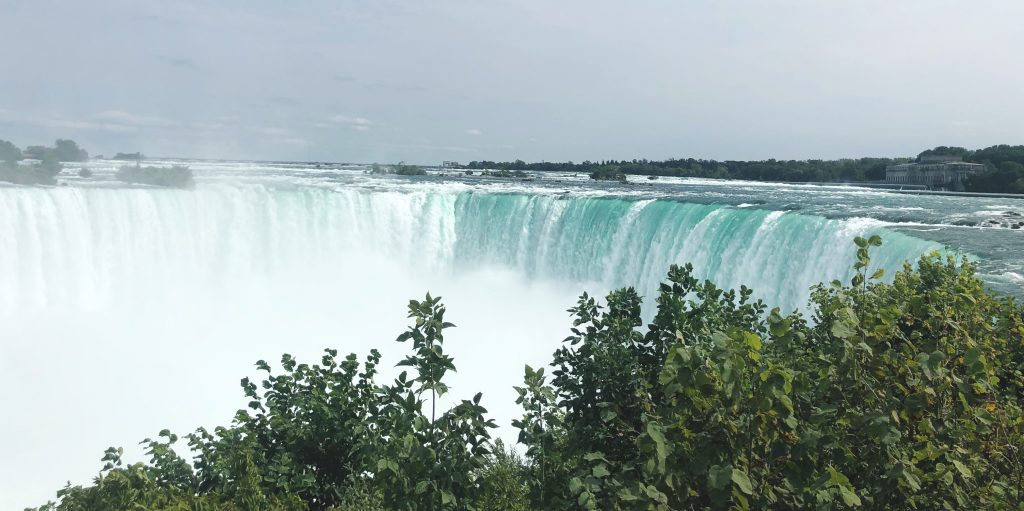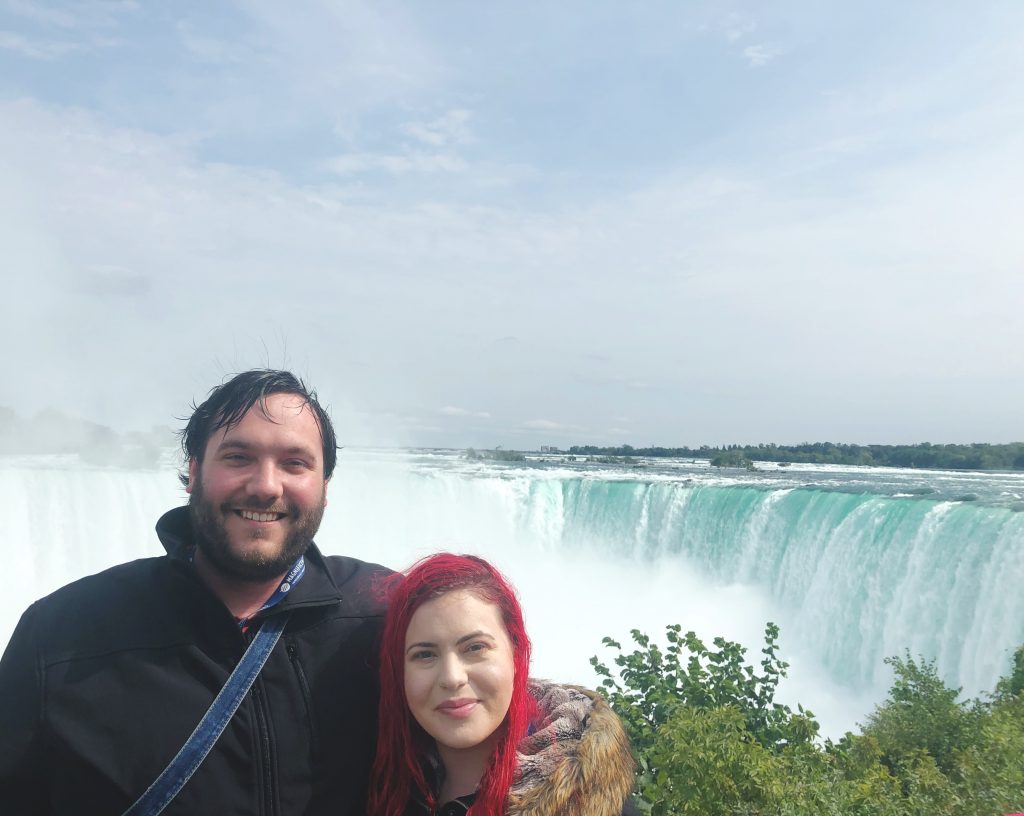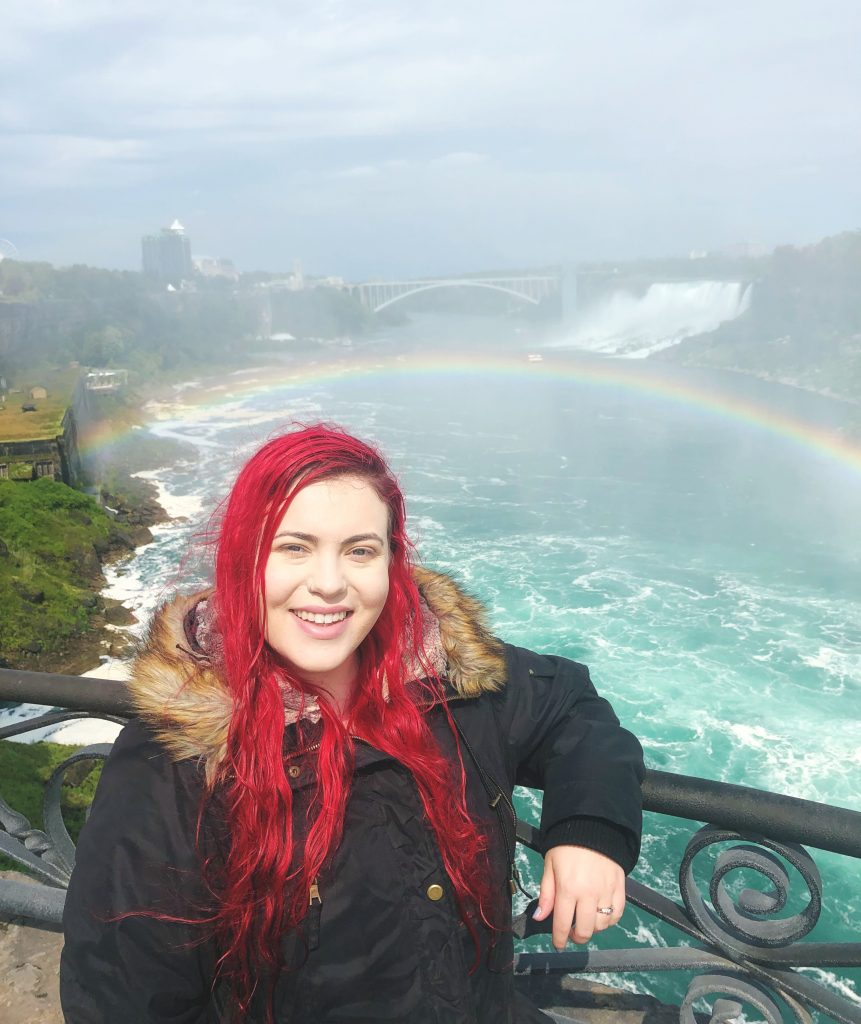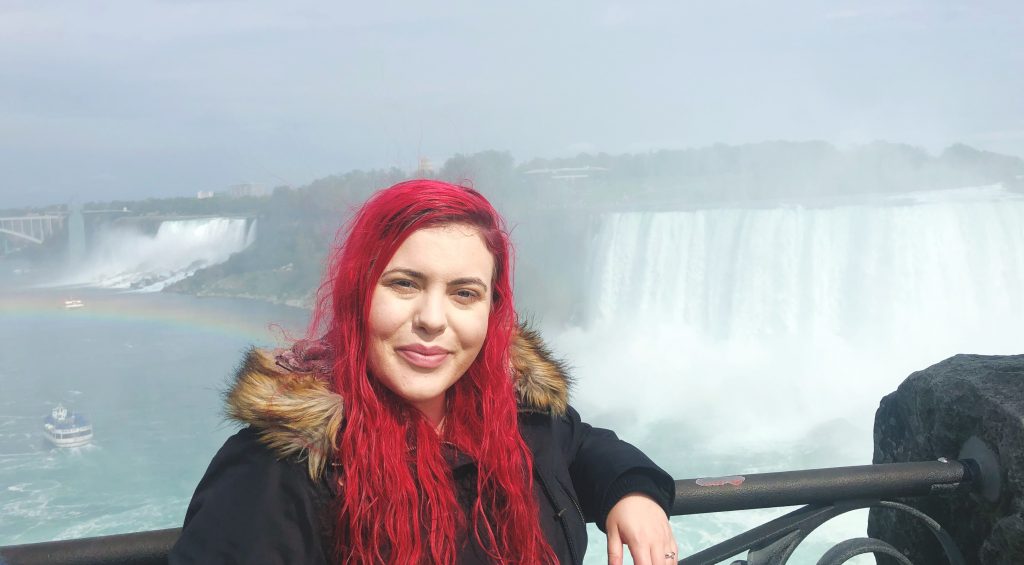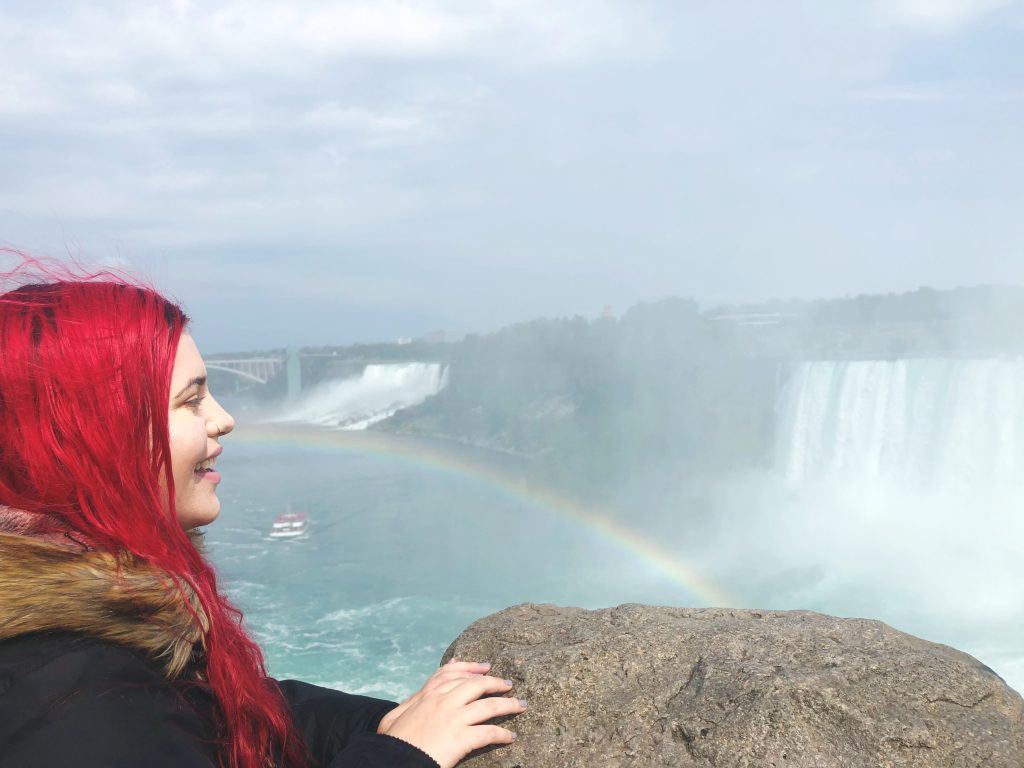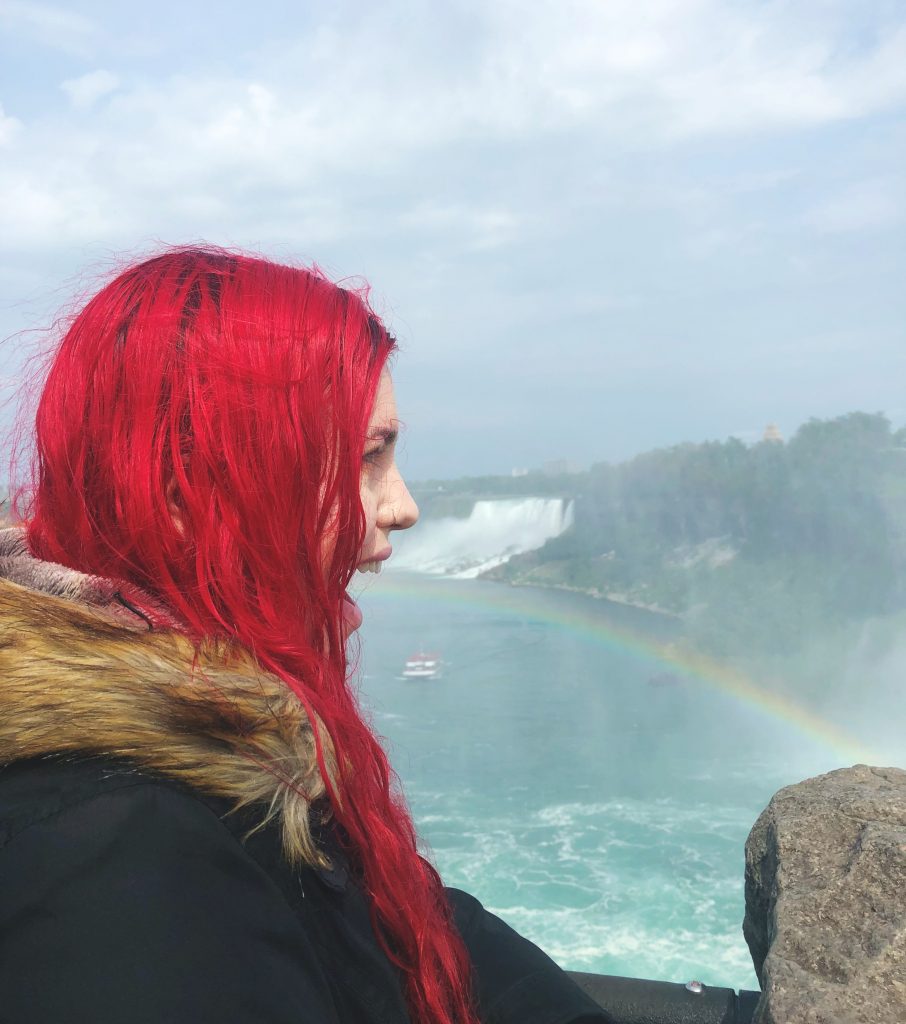 Skittles: DISCOVER THE RAINBOW! TASTE THE RAINBOW!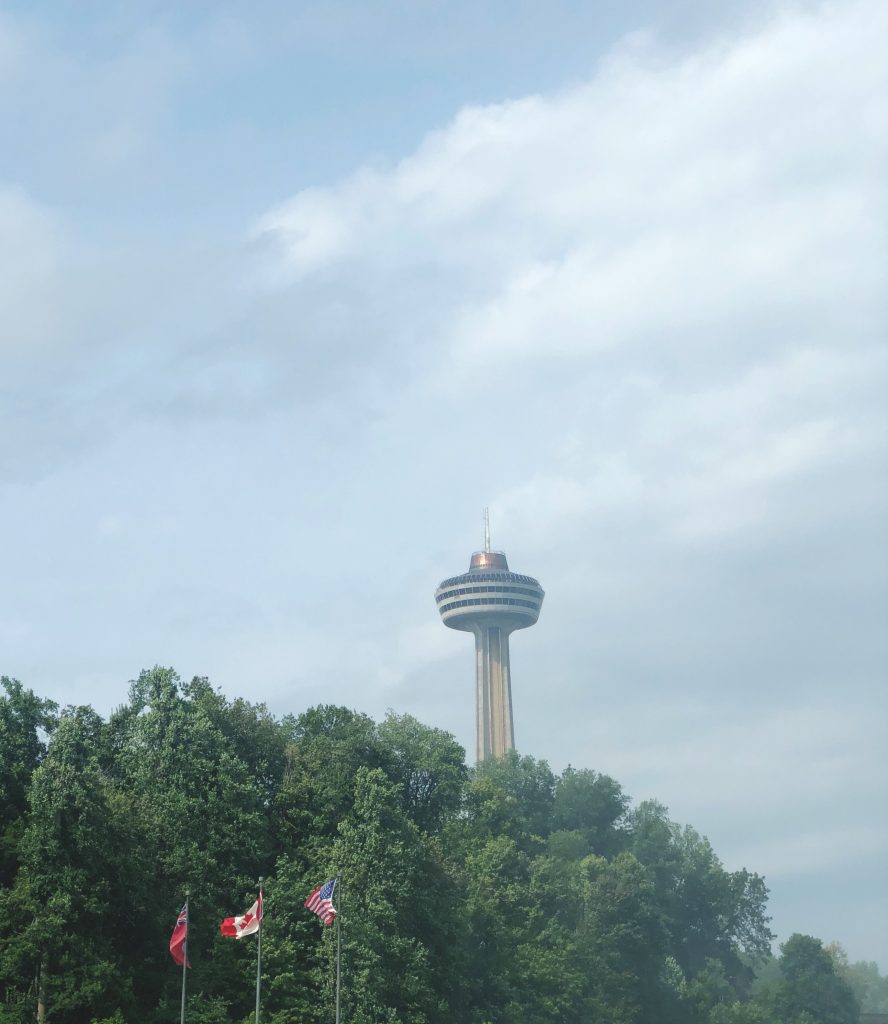 Our last stop was the infamous boat ride to the falls!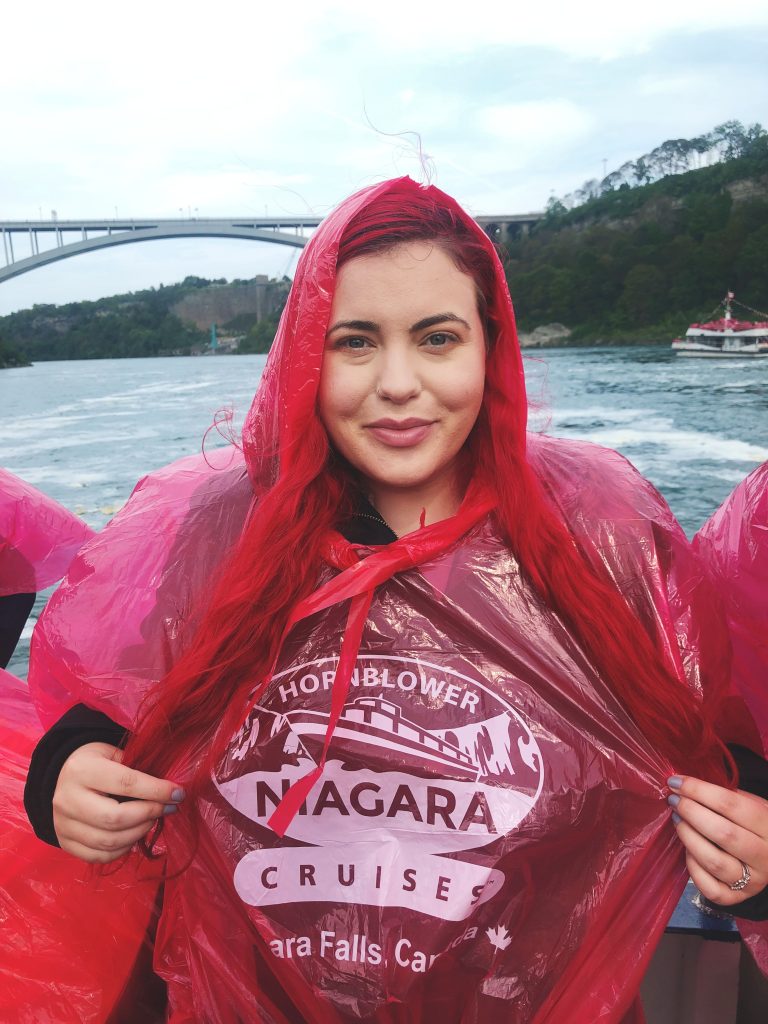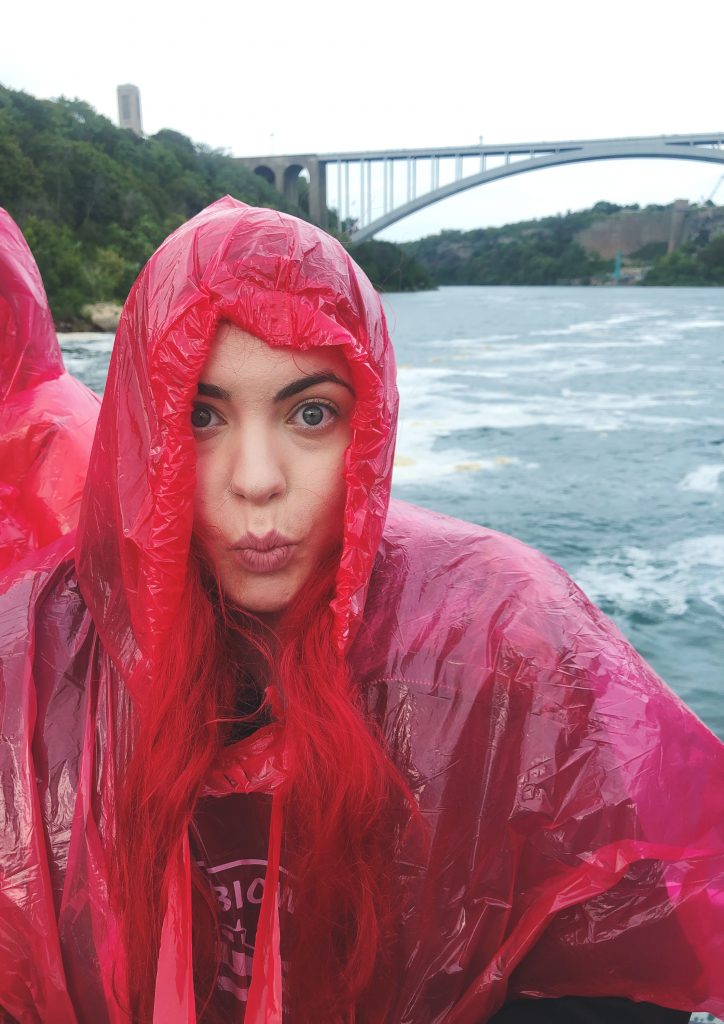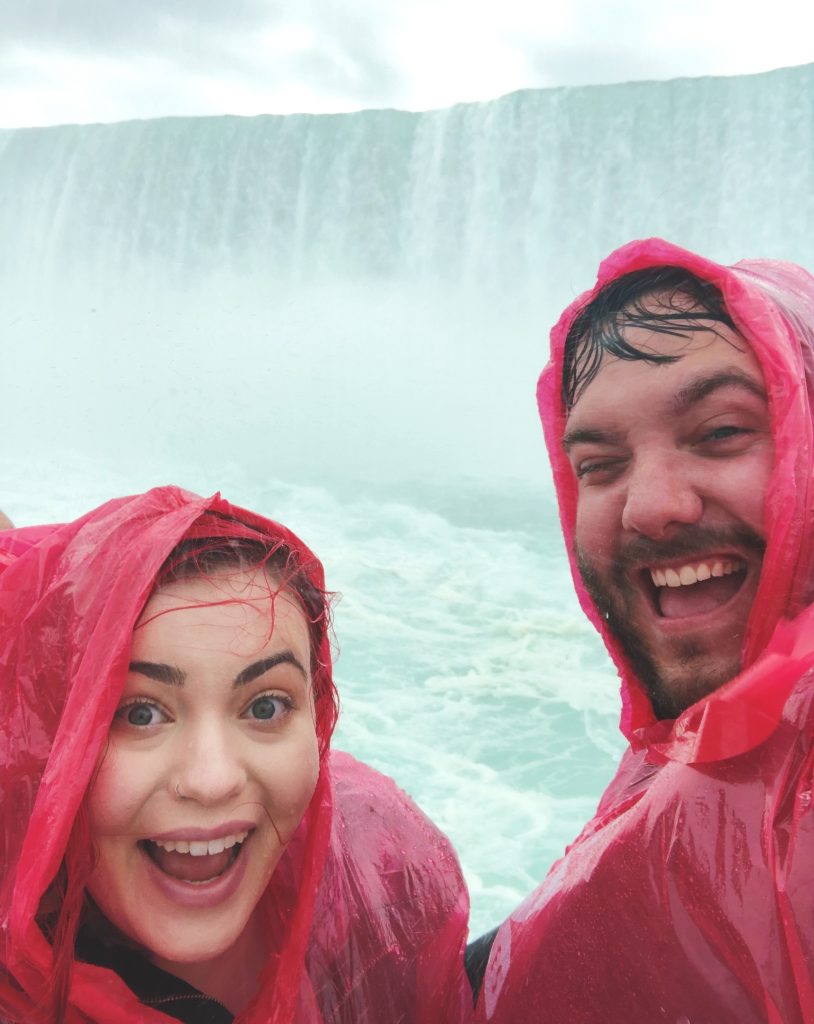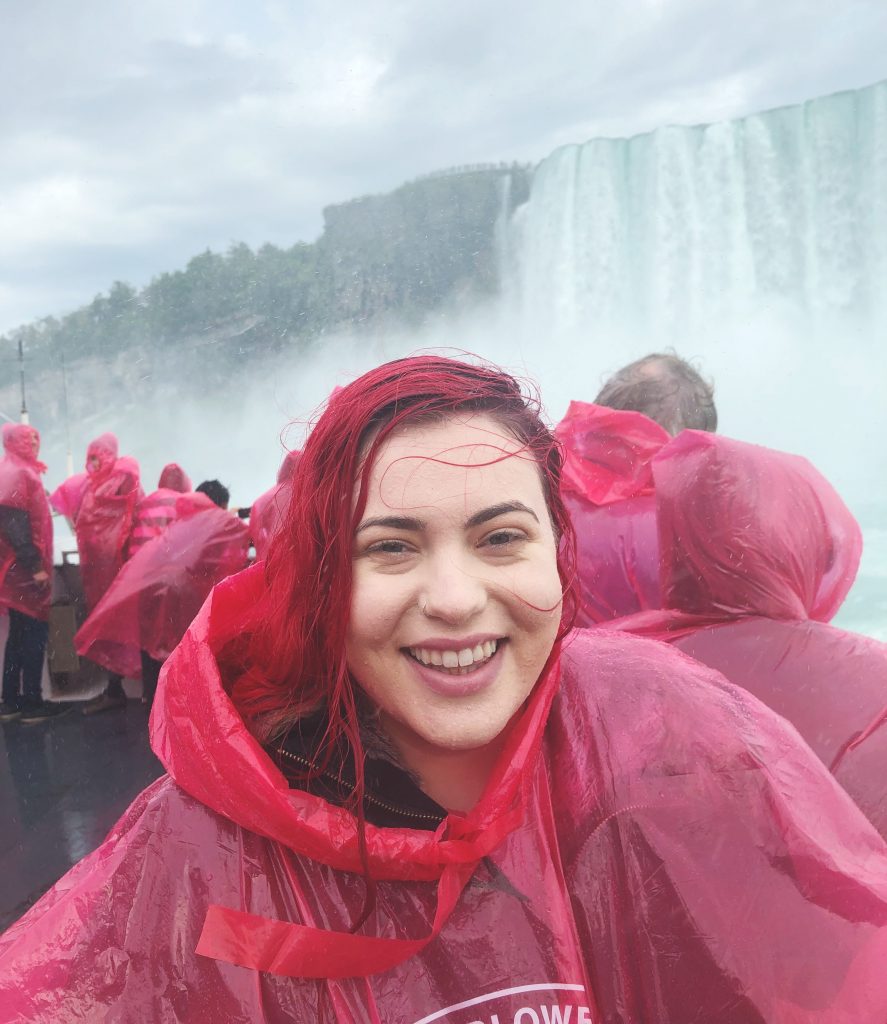 Note to self: Put your hair in a braid next time.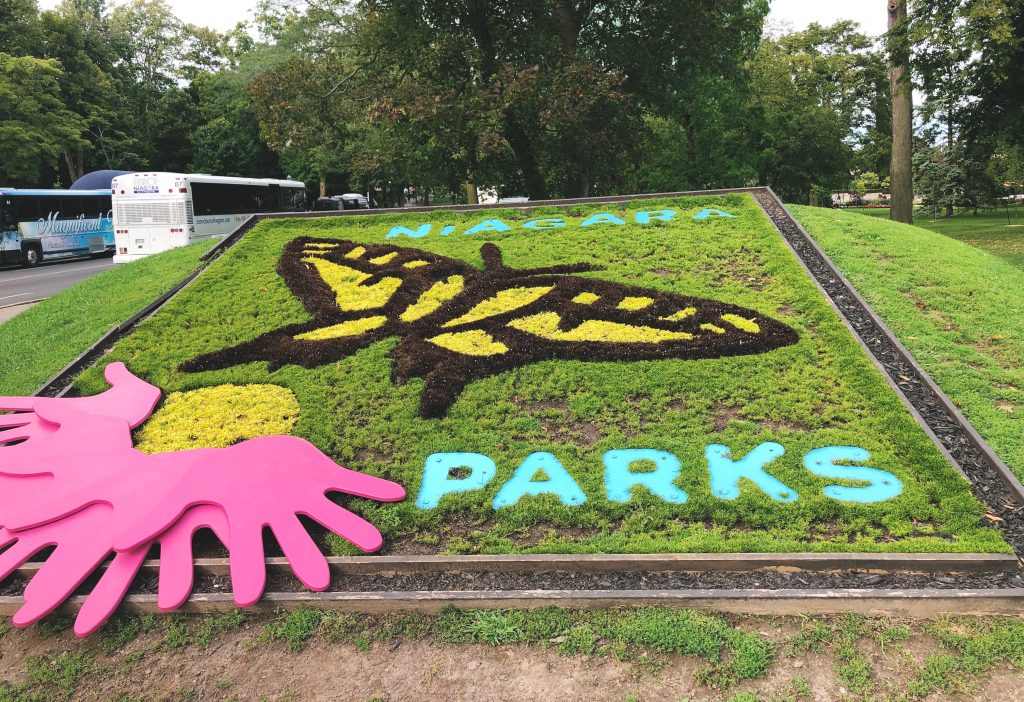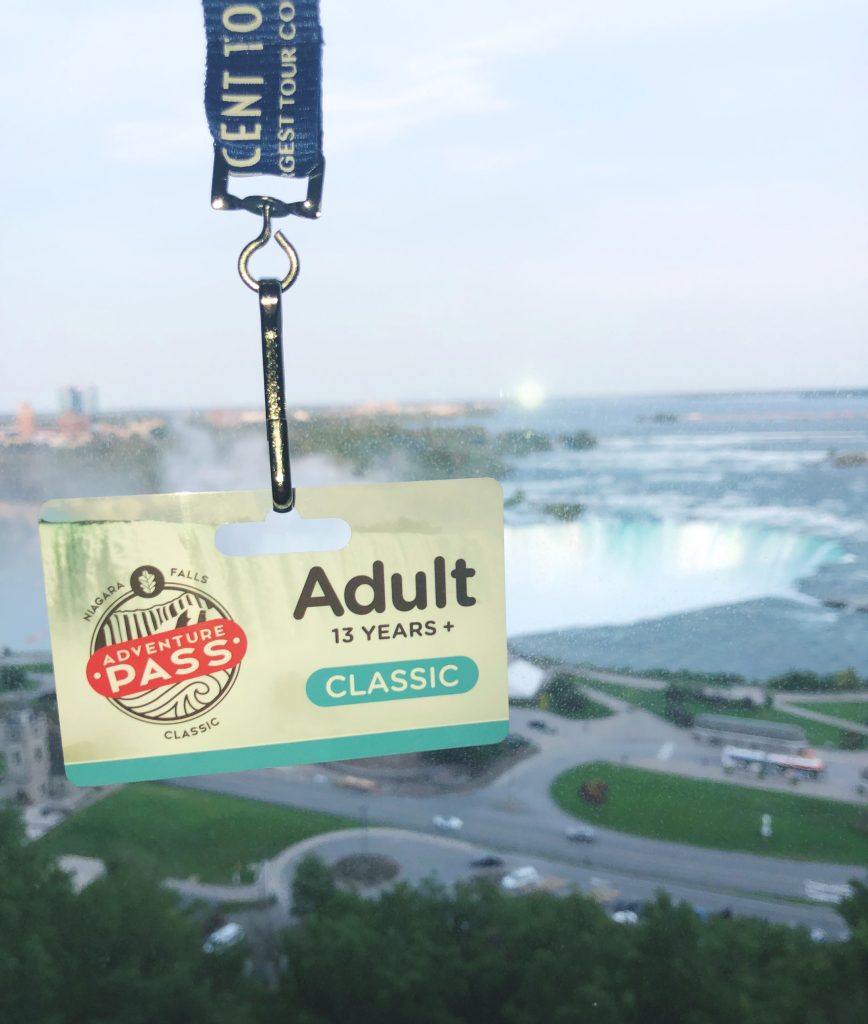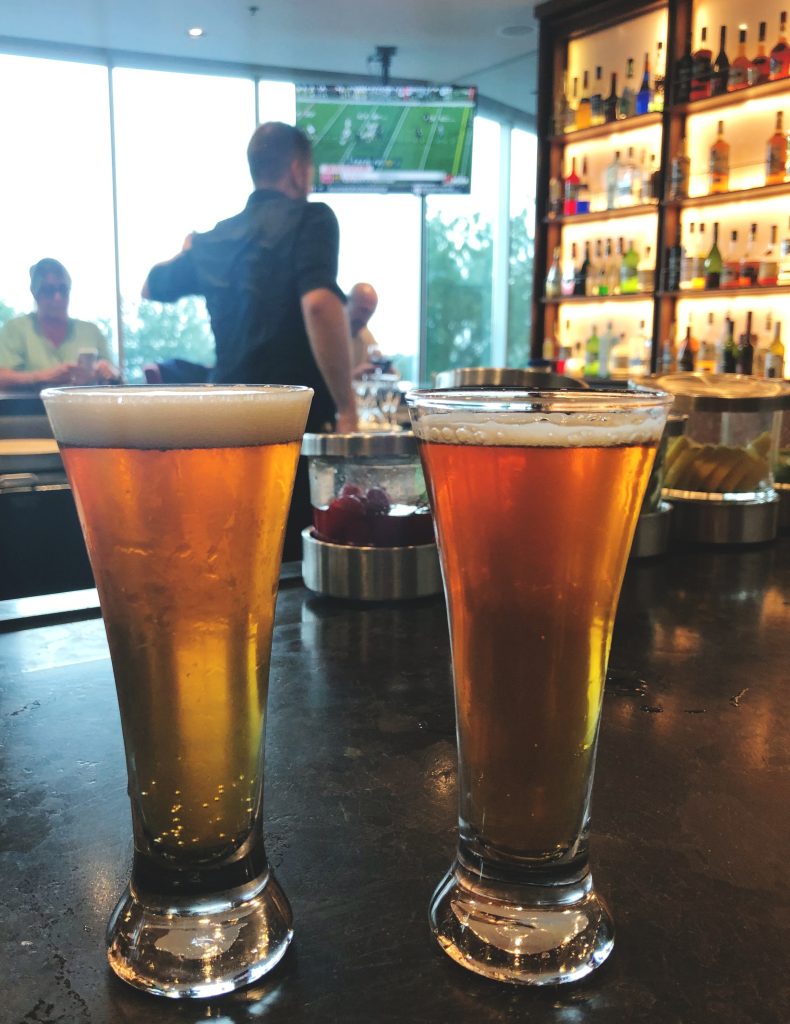 This may seem like a DUH factor, but don't forget to check what your hotel offers! We originally found out about the tour because of our hotel's information desk. And since we have a loyalty membership with them, we scored a complimentary wine or beer sampler, bus pass and beer sampler at Niagara Brewing.
Day 2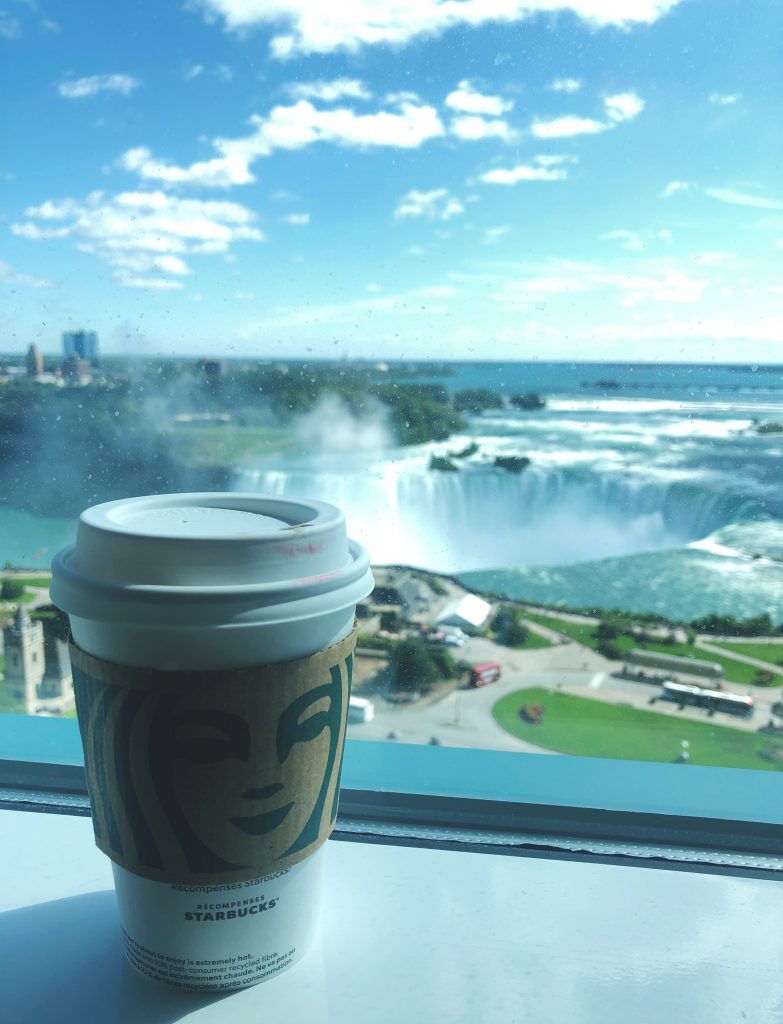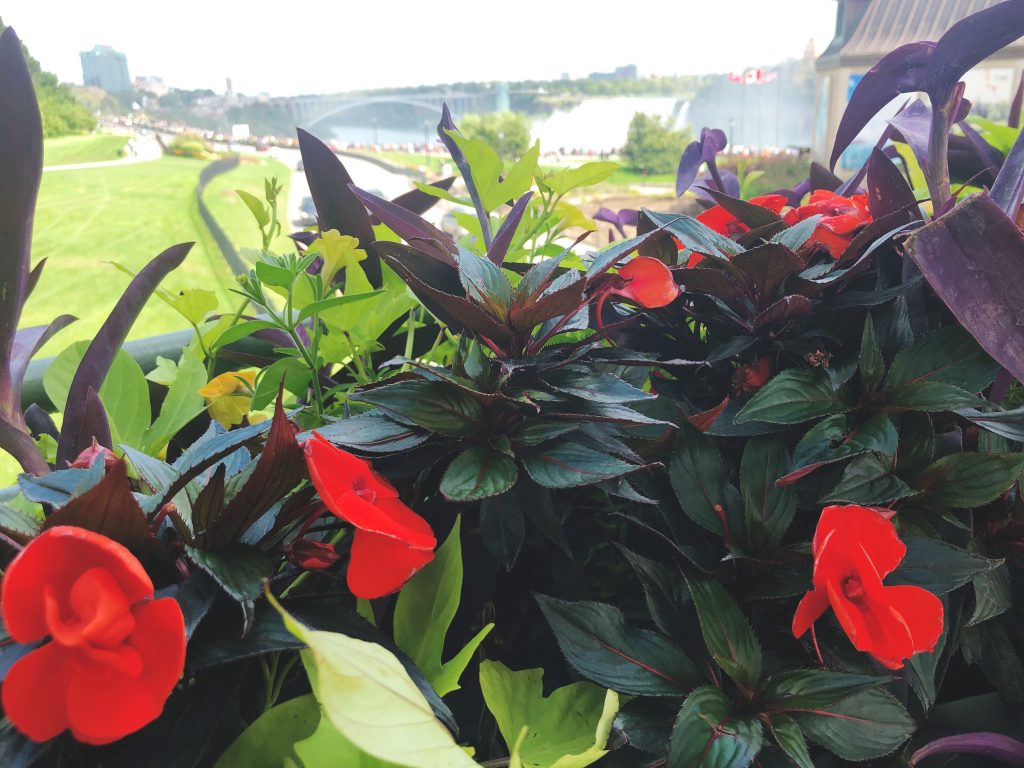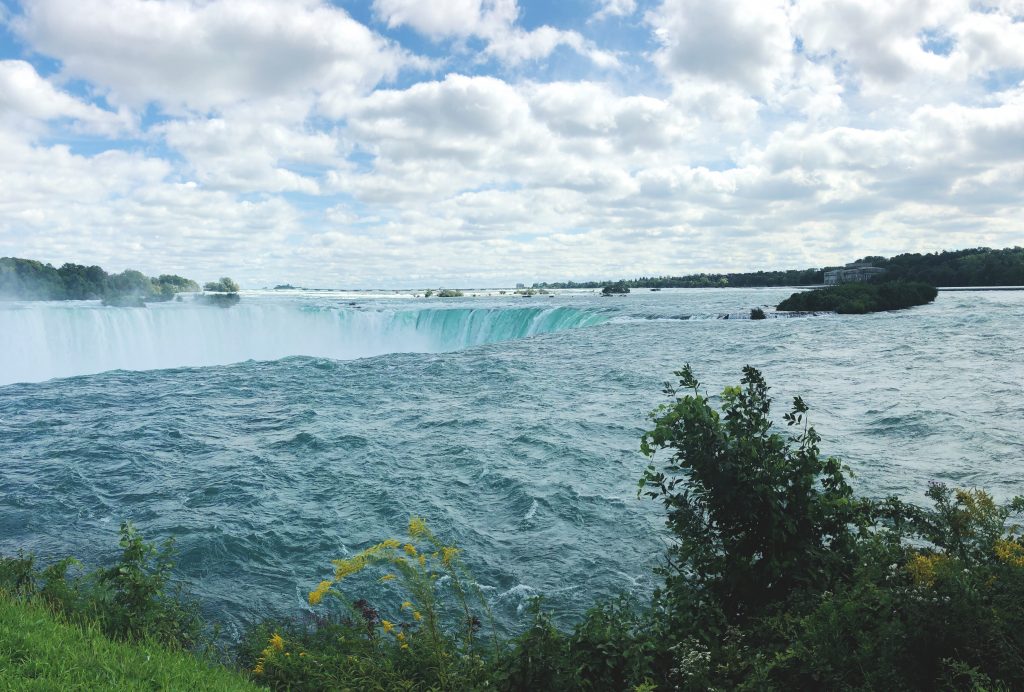 We used our bus passes, and headed to the Butterfly Conservatory and Botanical Gardens.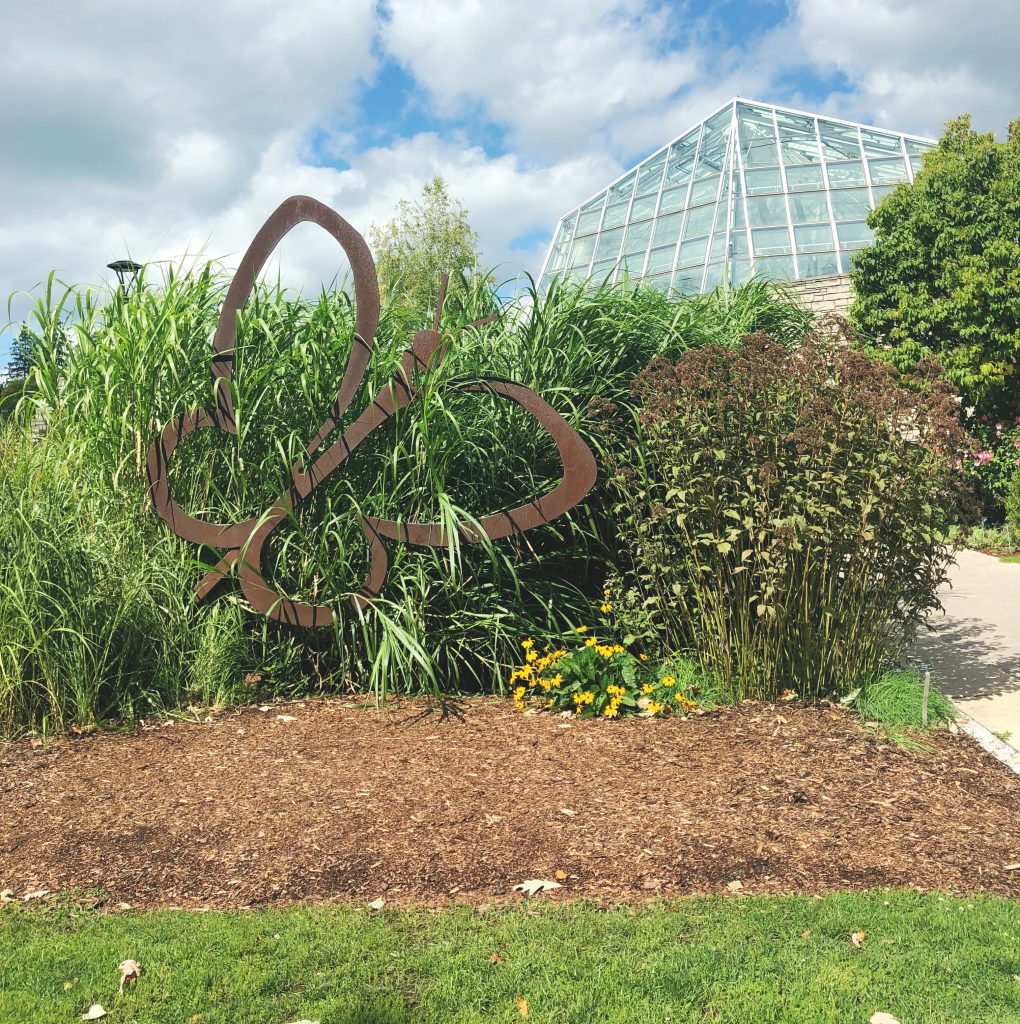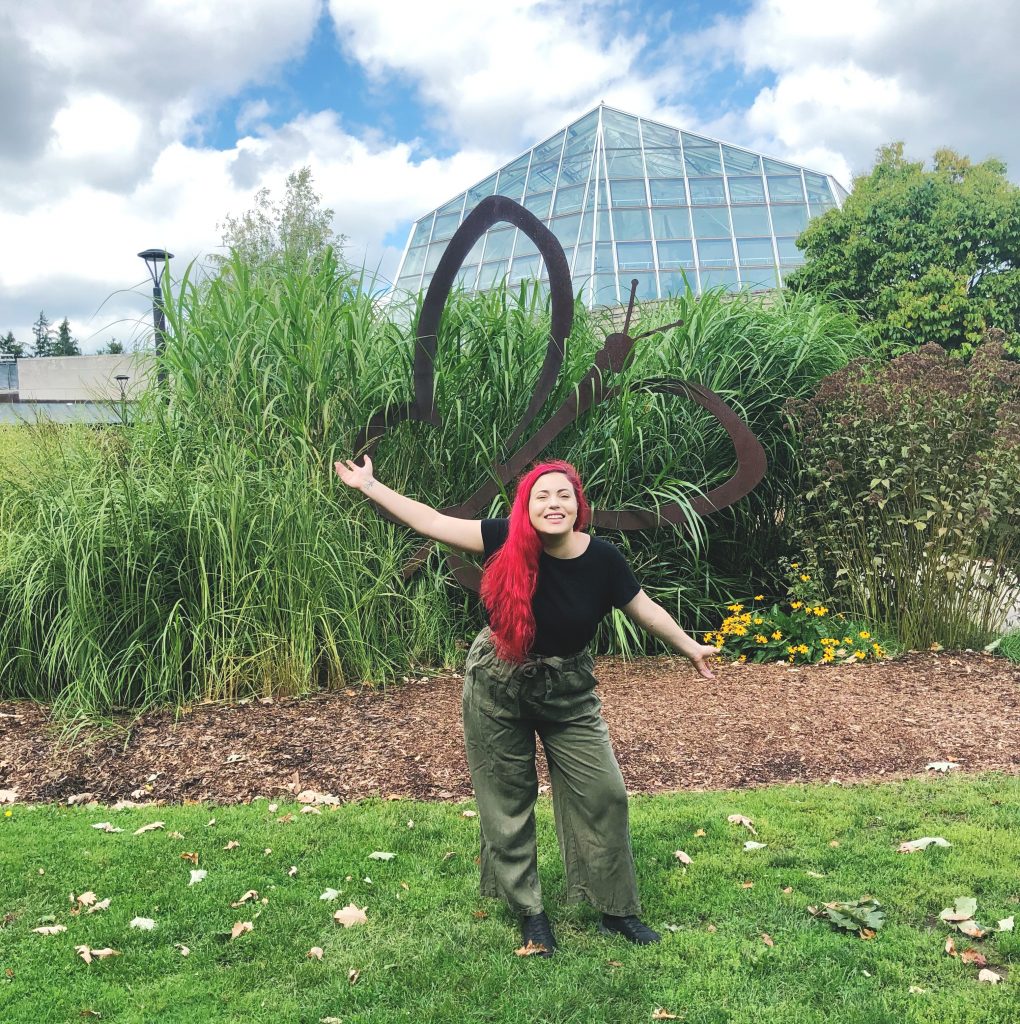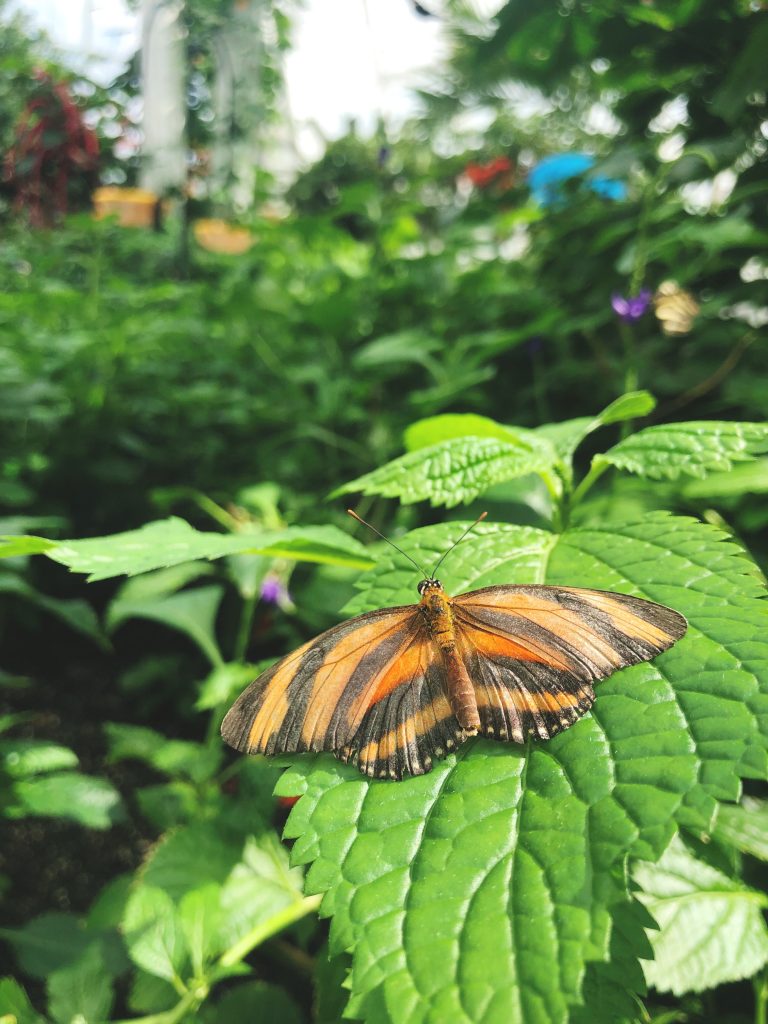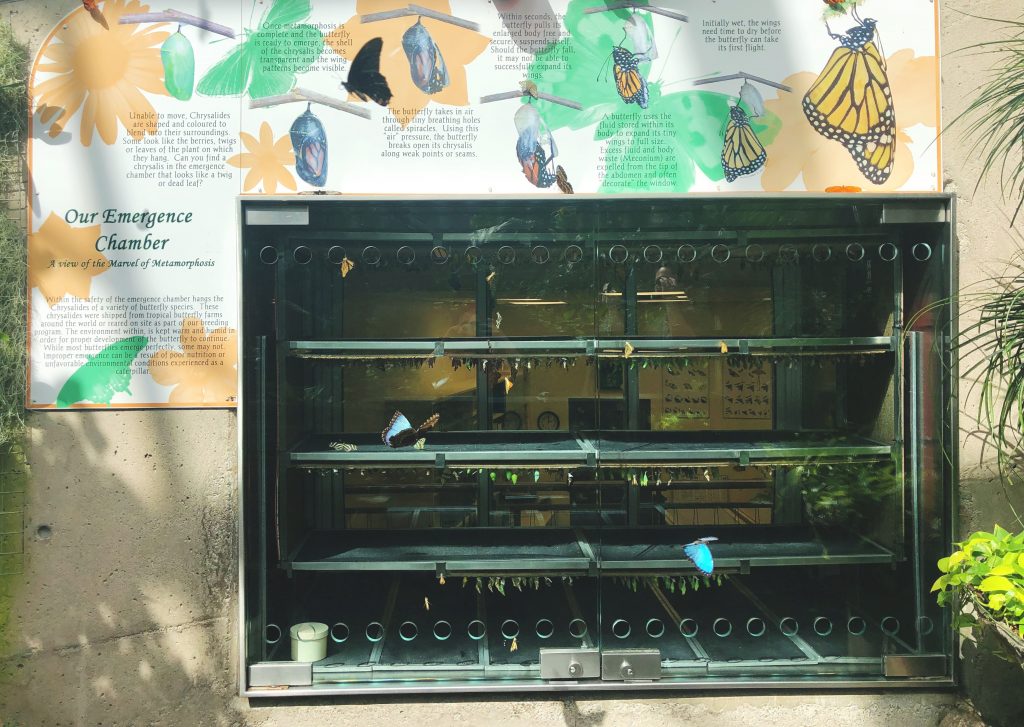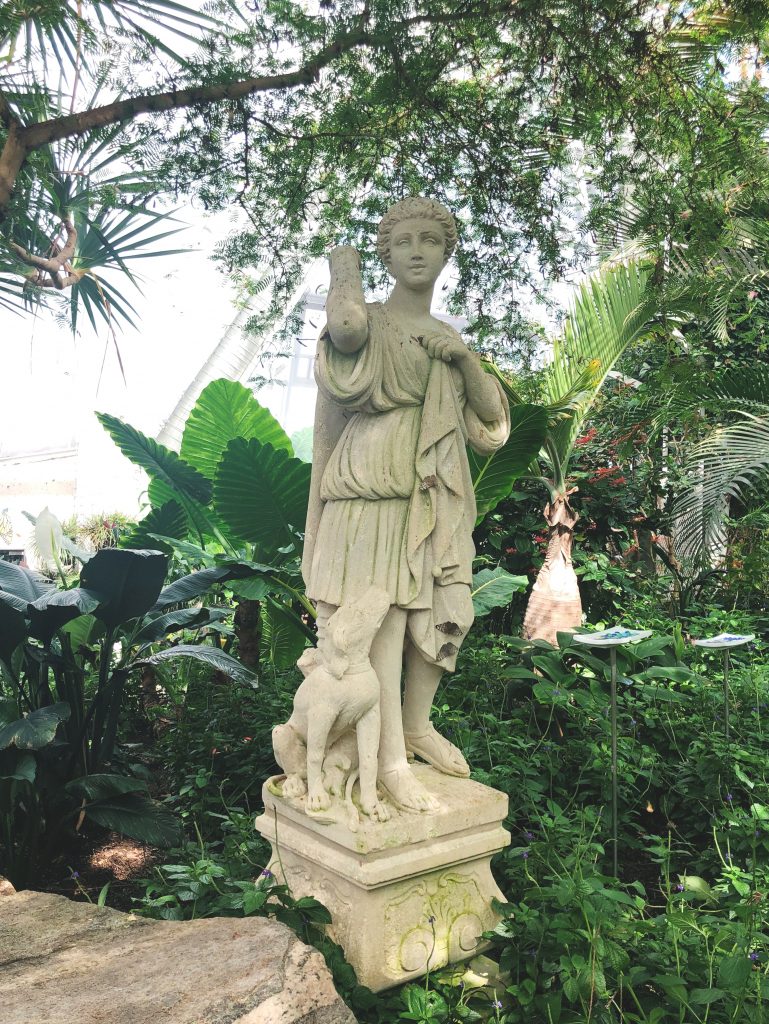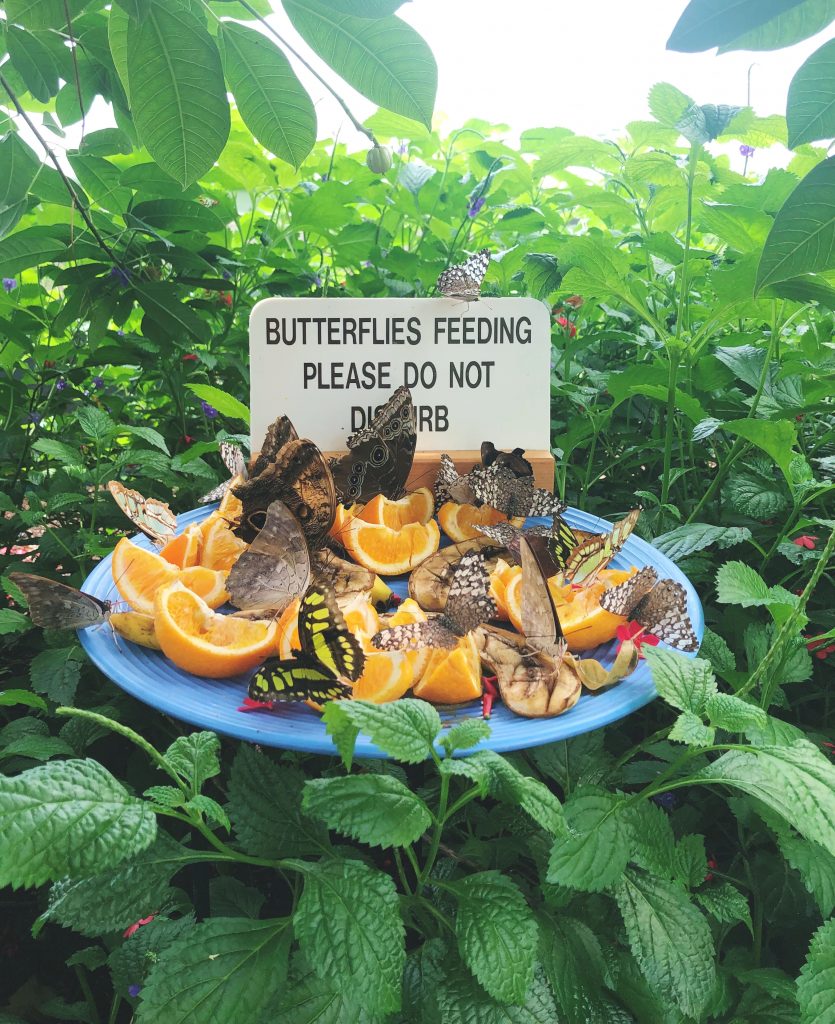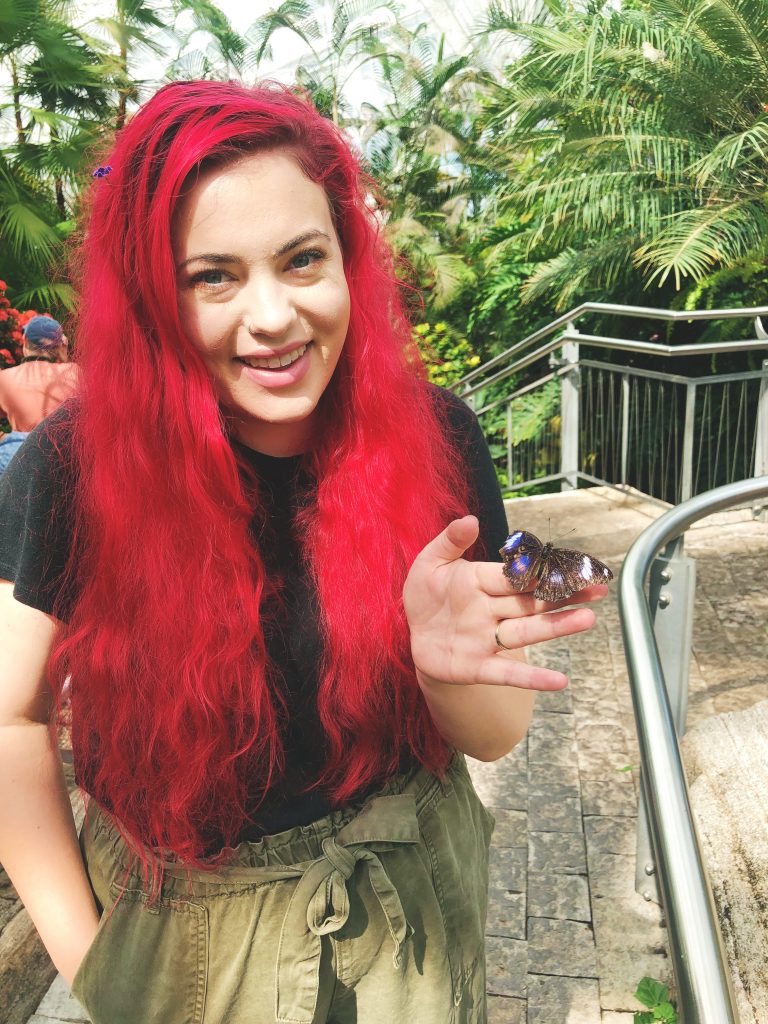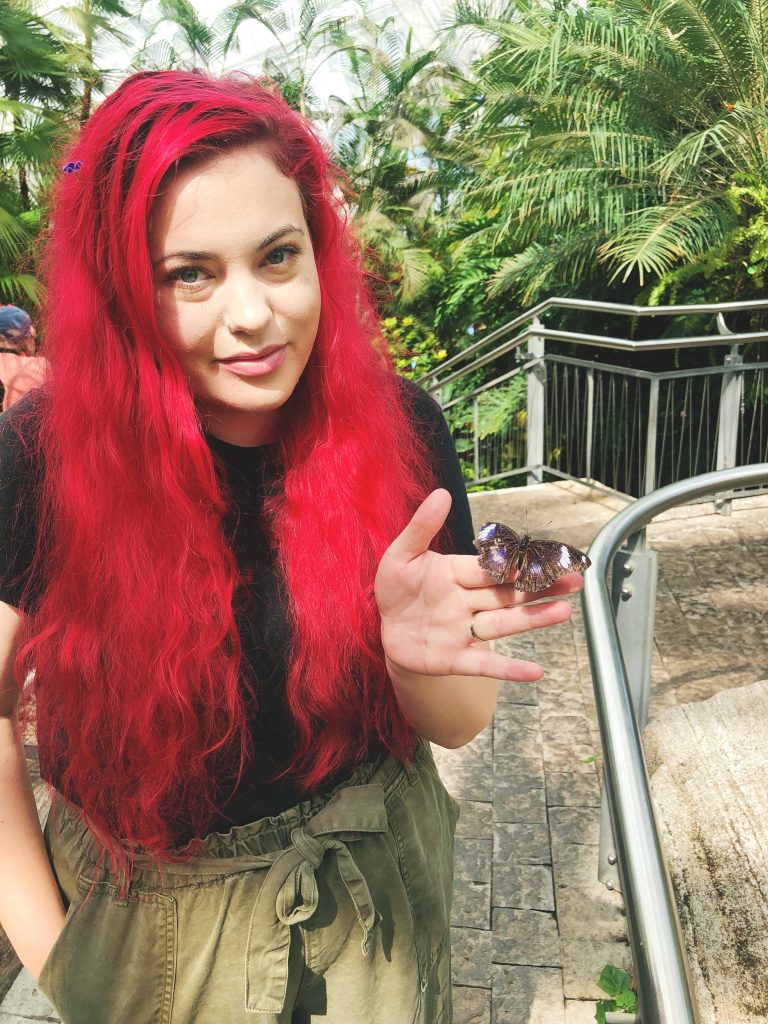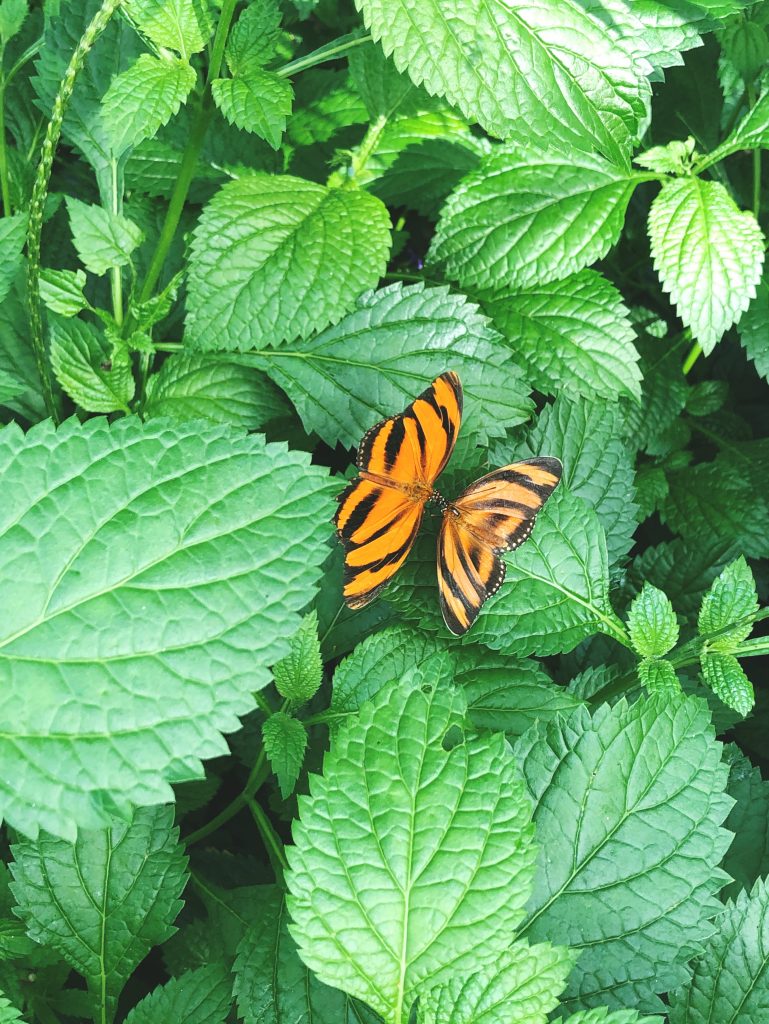 Our next stop was Niagara-on-the-Lake! However, to get there, you have to take a bus to the Floral Clock, purchase a ticket and get on yet another bus. We only had two hours to explore, but it was more than enough. It had a LOT of shopping, and several cute restaurants.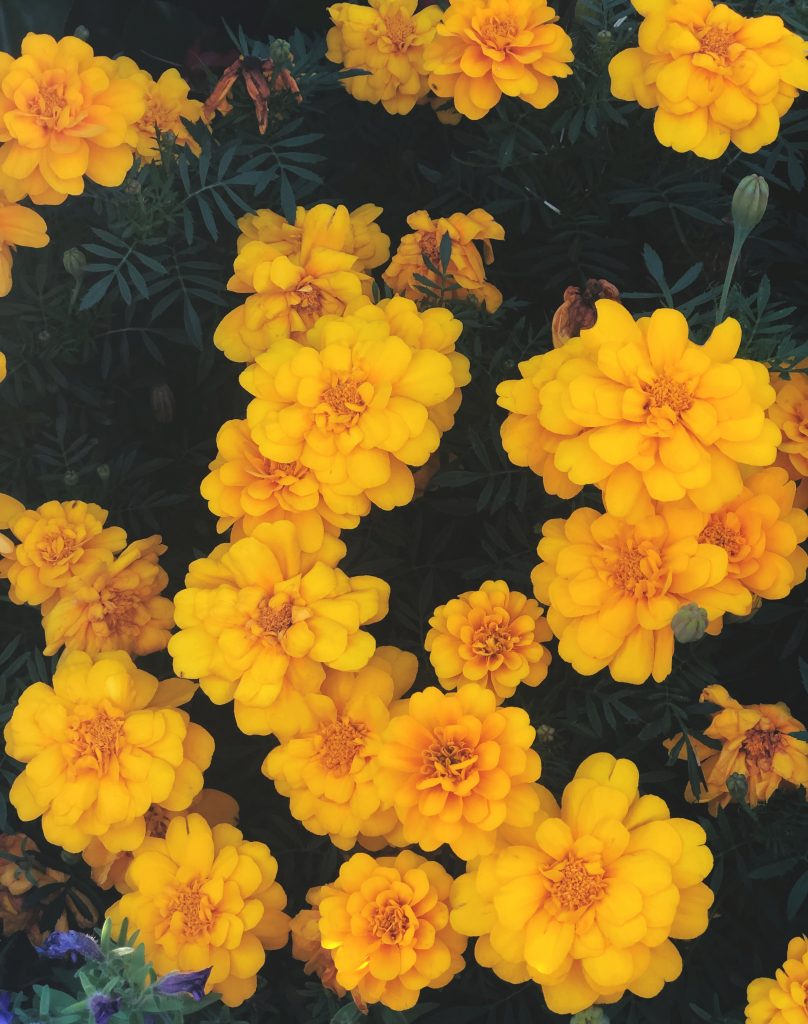 We took the last bus leaving Niagara-on-the-Lake at 6, and hopped off at the bottom of Clifton Hill. Then we walked to a secret garden, and it was SO beautiful. My photos don't do it justice.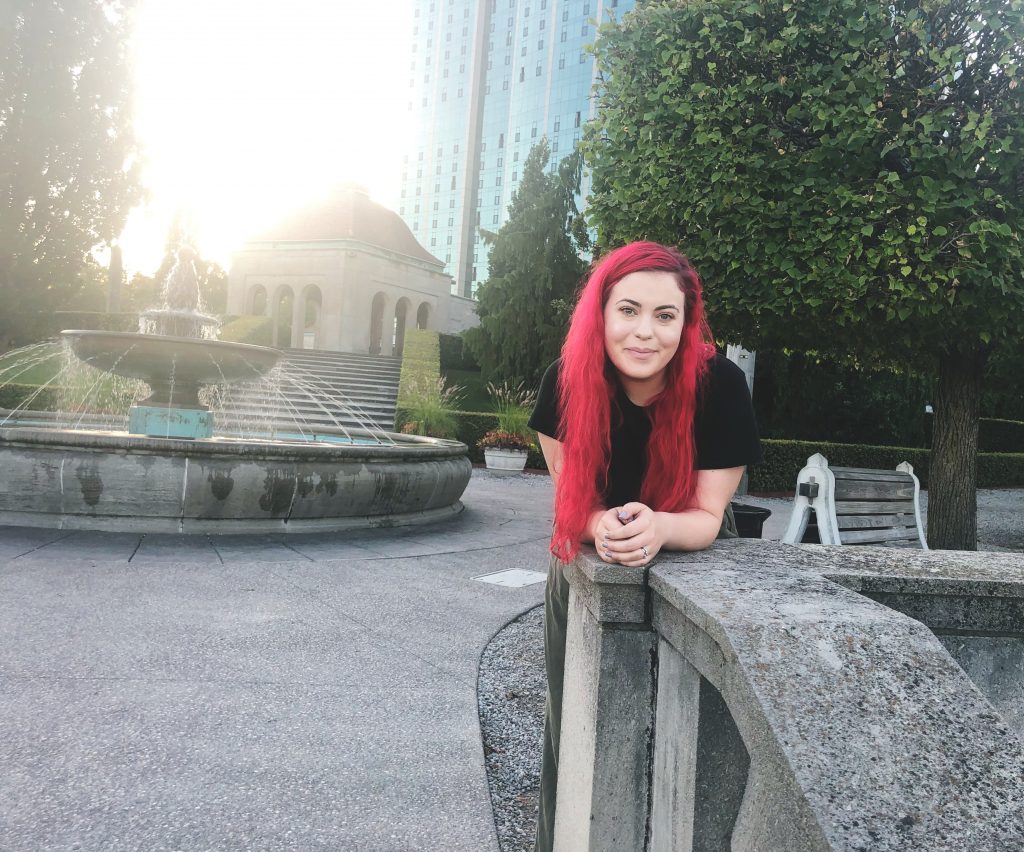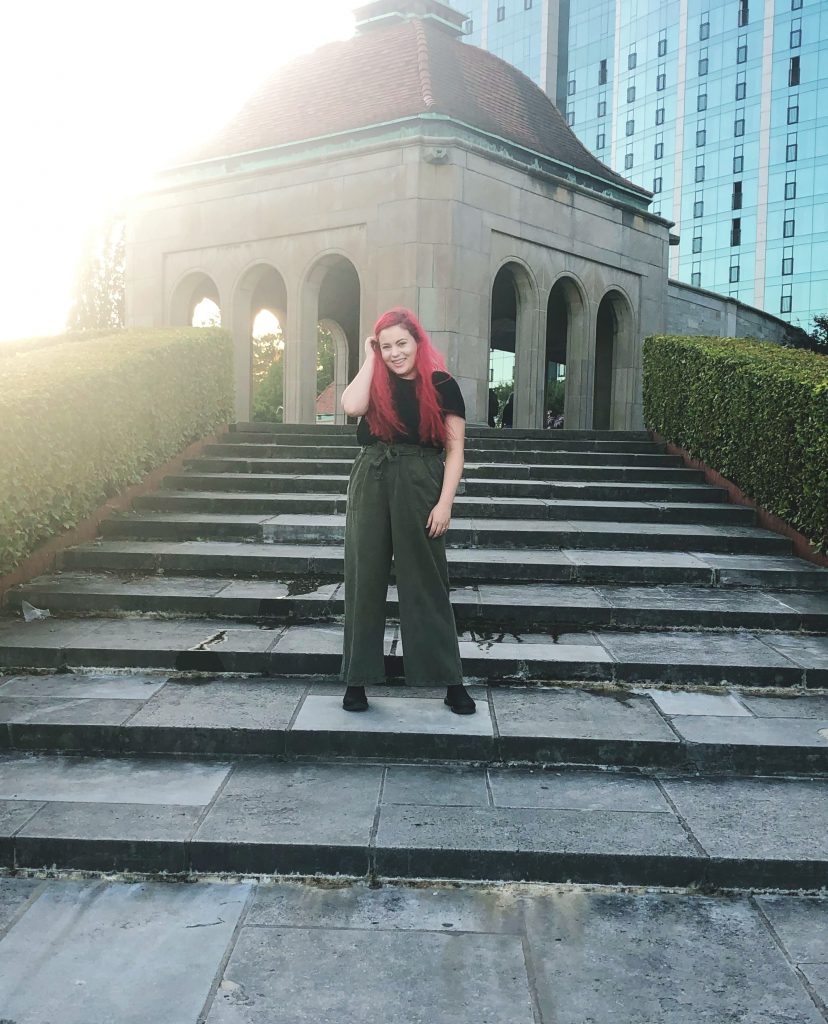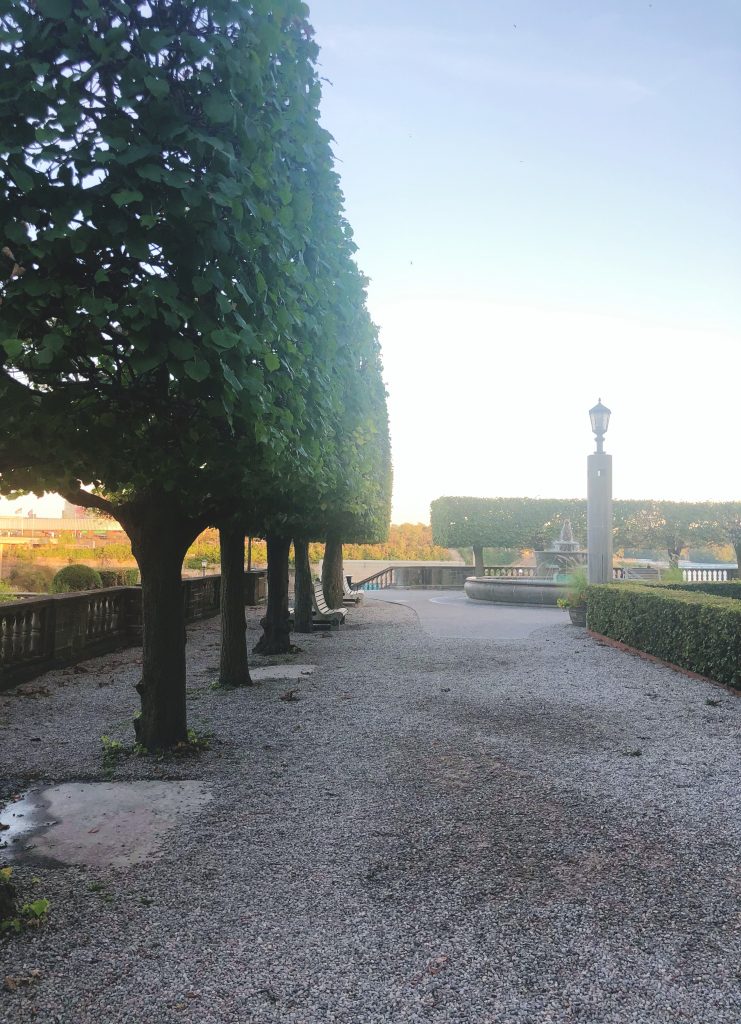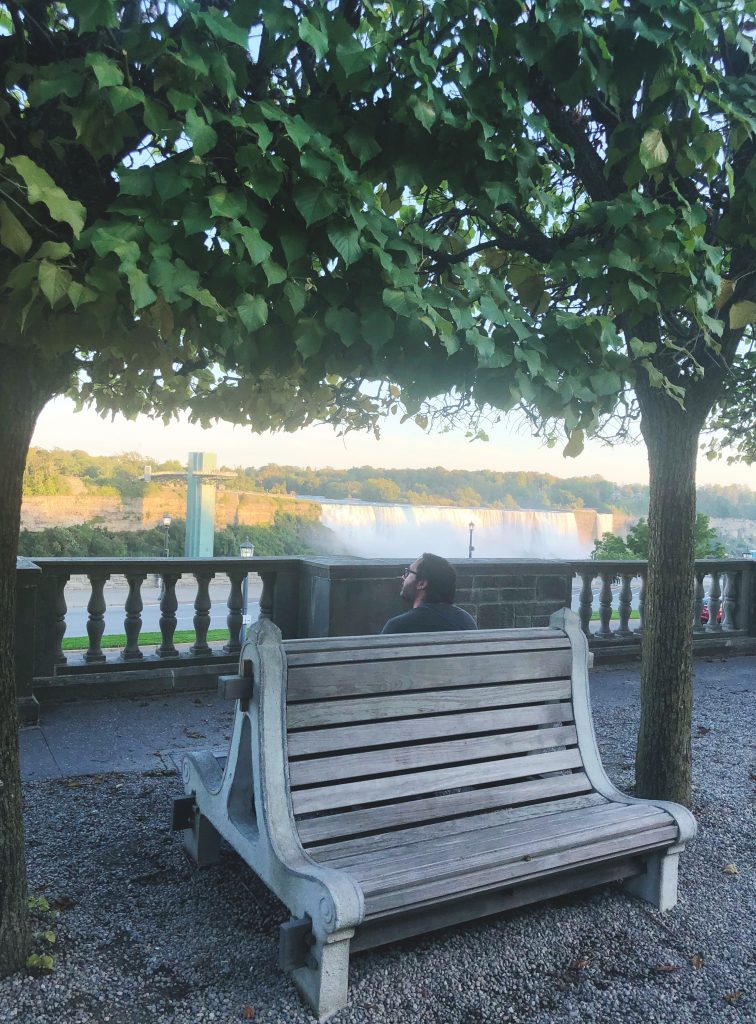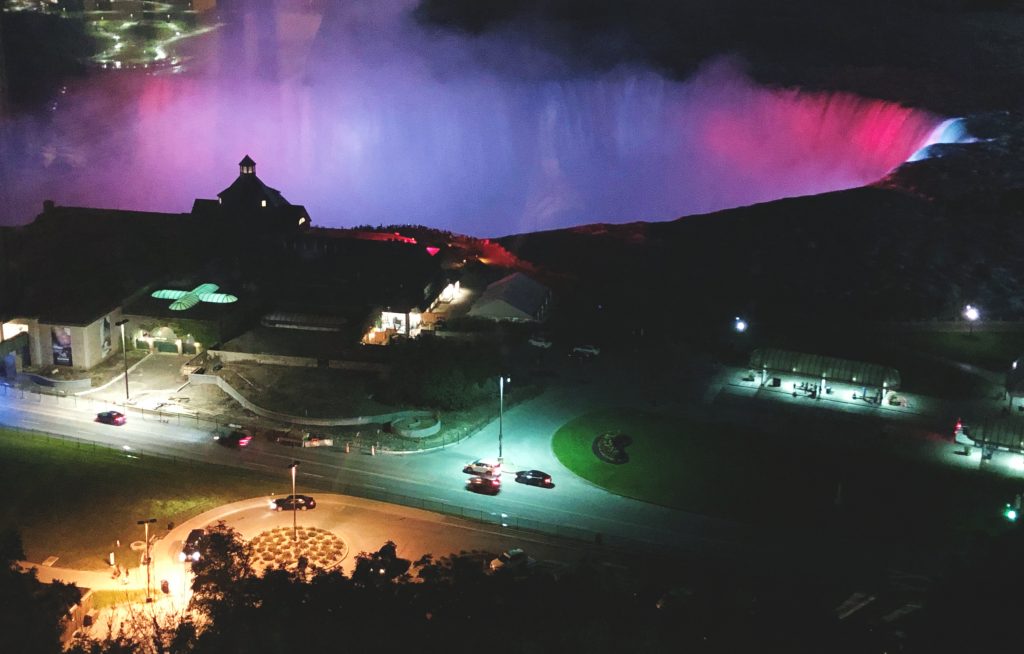 The Niagara Falls Light Show! We also got to watch fireworks from our hotel room on our last night there.
Travel Day
Our last day. 🙁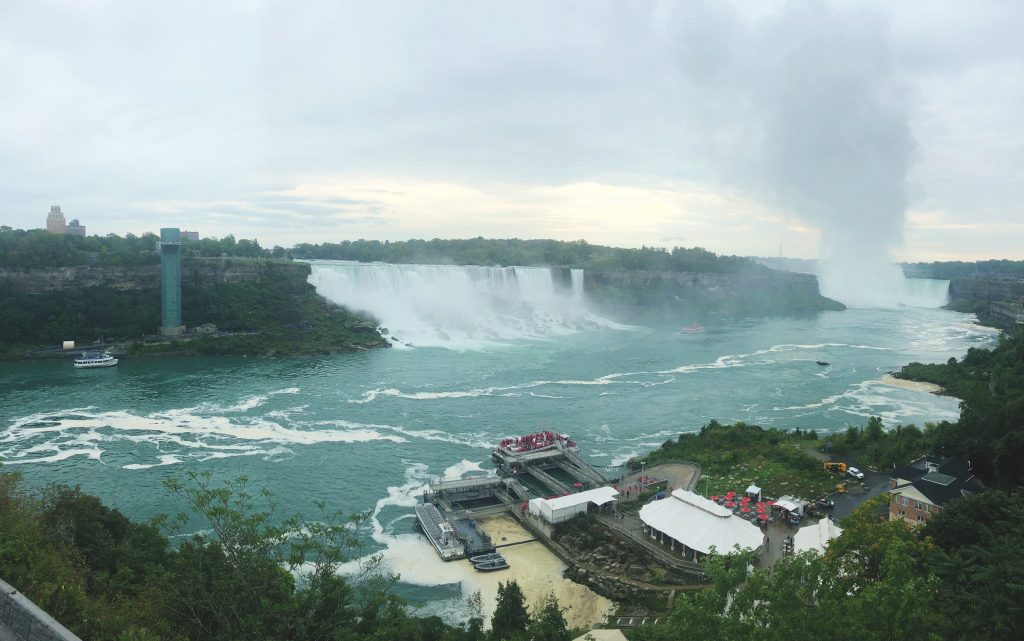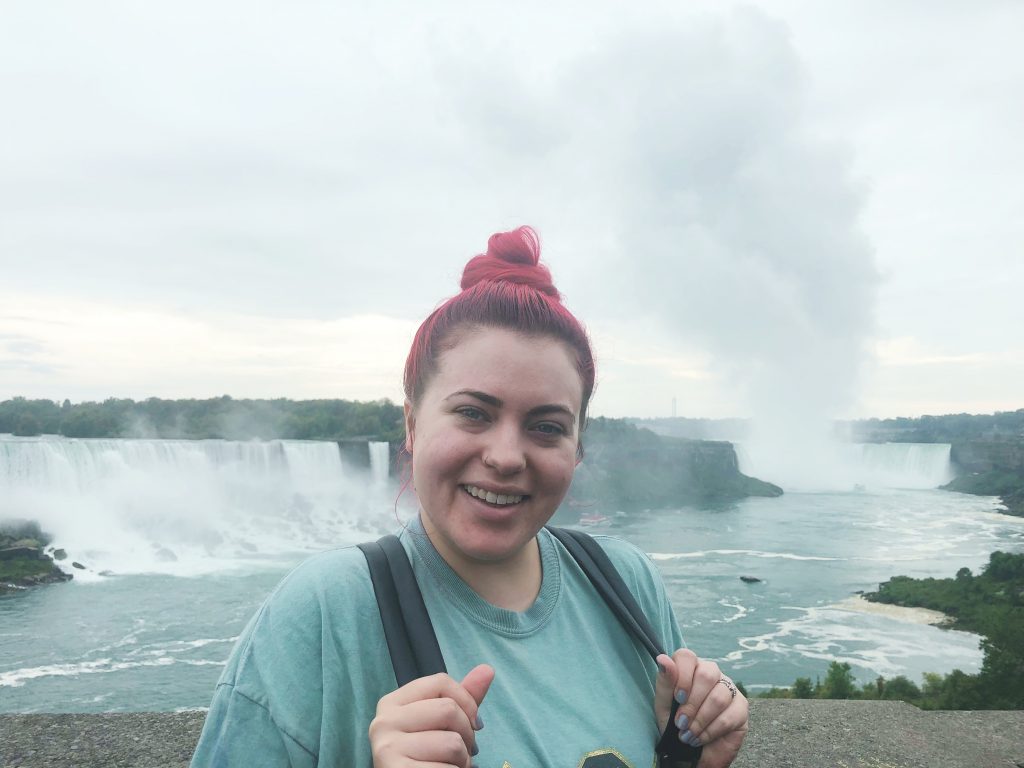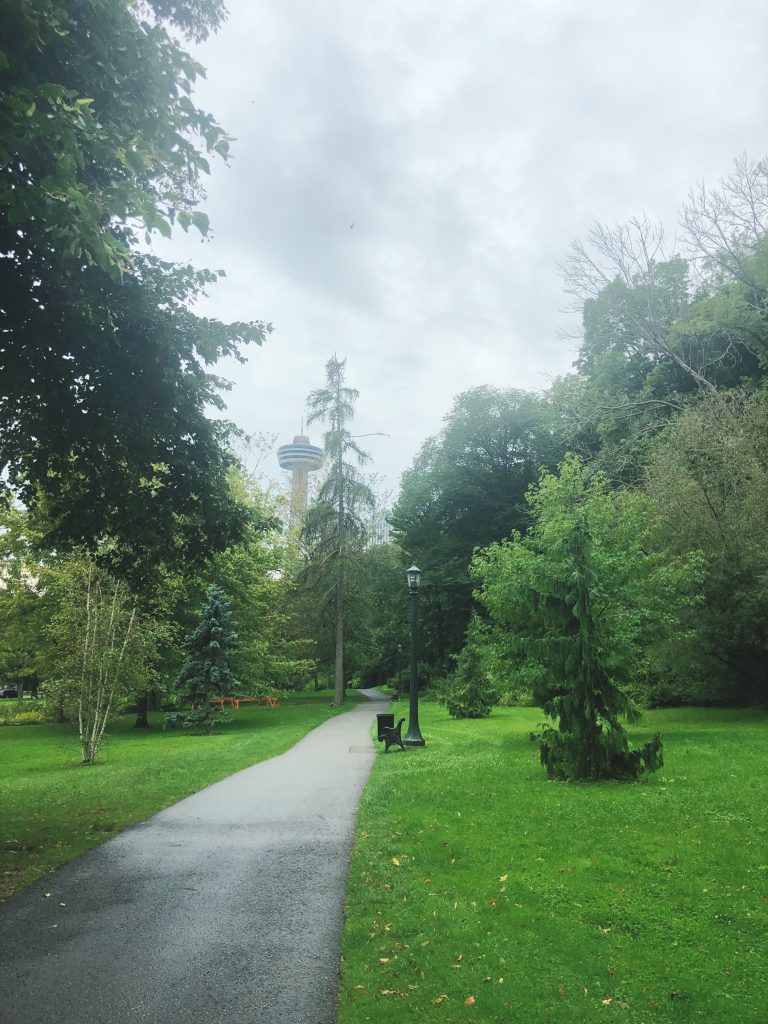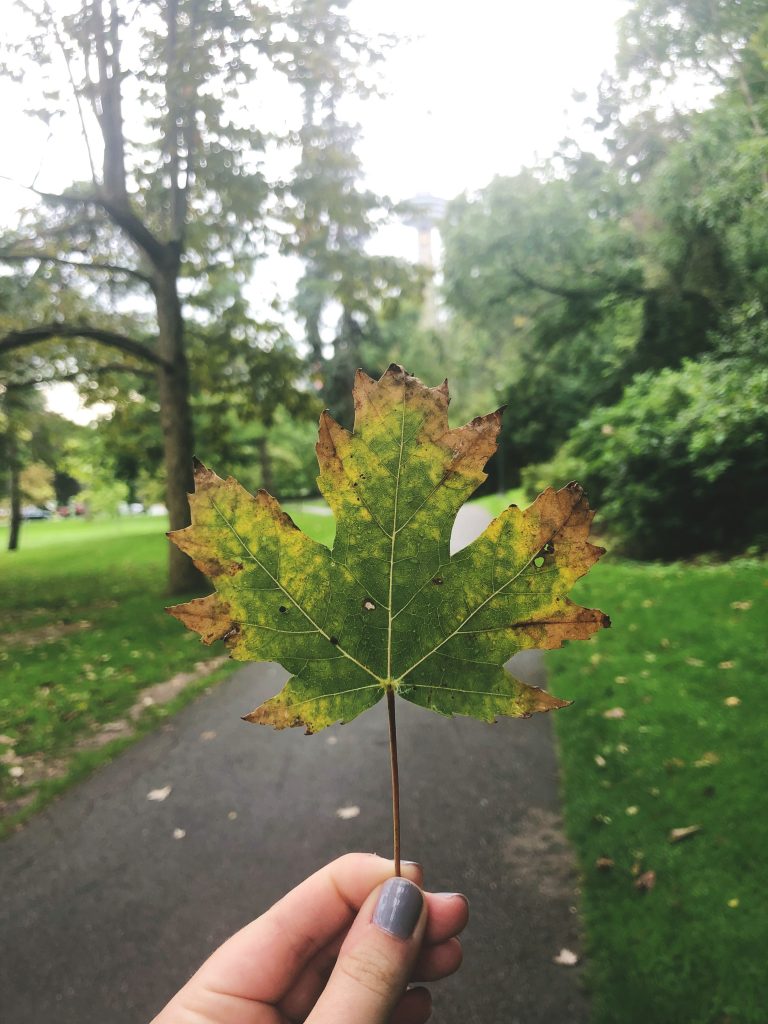 I definitely think that if you have your passport, you should stay on the Canadian side. You have a MUCH better view, and the people are nicer (EH). 😛 And even though we didn't rent a car, it was relatively simple to get around. We rode a taxi to from the airport to our hotel, and just walked or caught a bus the rest of the time. Renting a car and dealing with parking would have been a bigger hassle.
I hope you enjoyed the highlights from our little trip!
Have you ever been to Niagara Falls? What was your favorite part?
All my love,