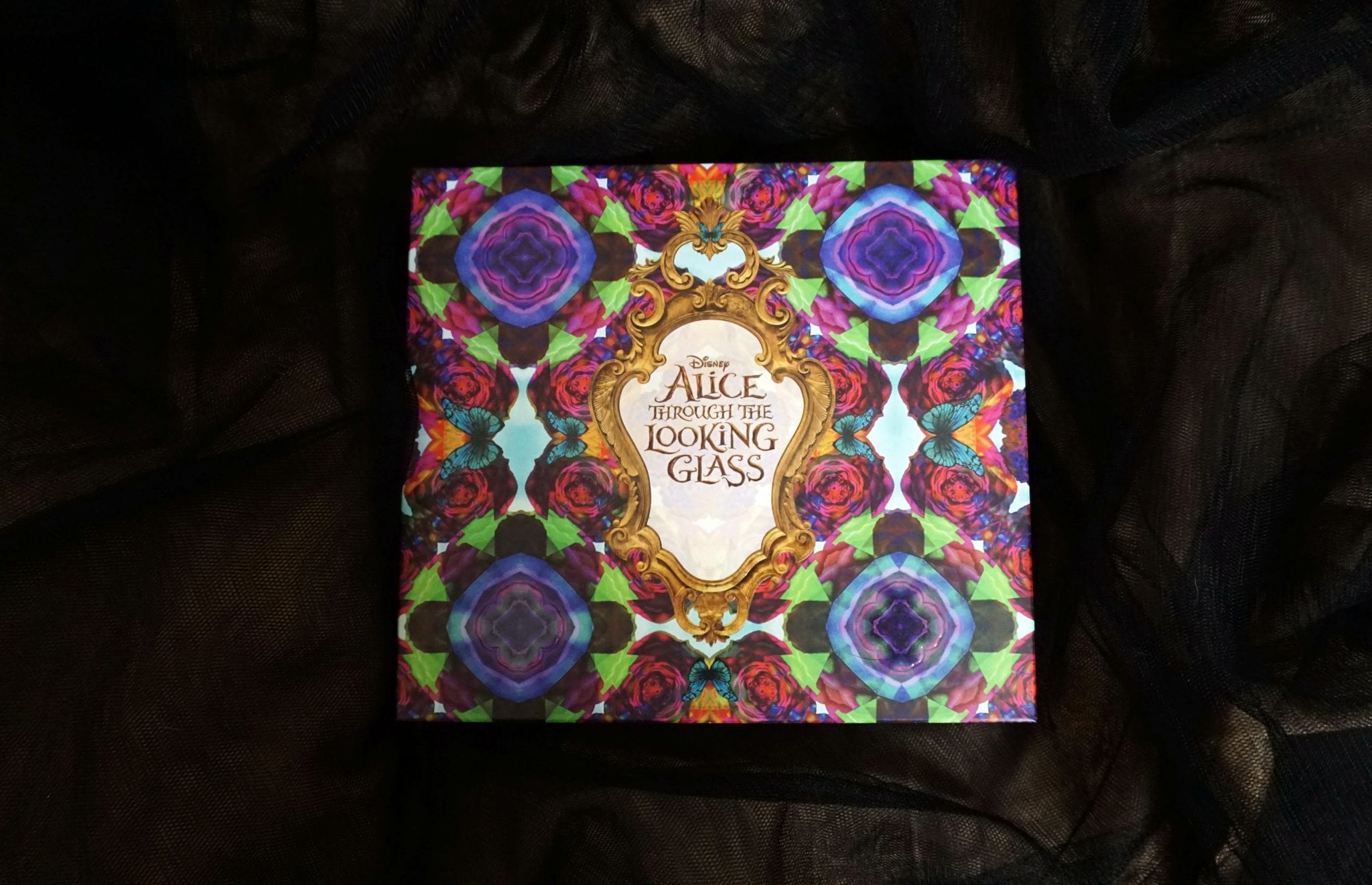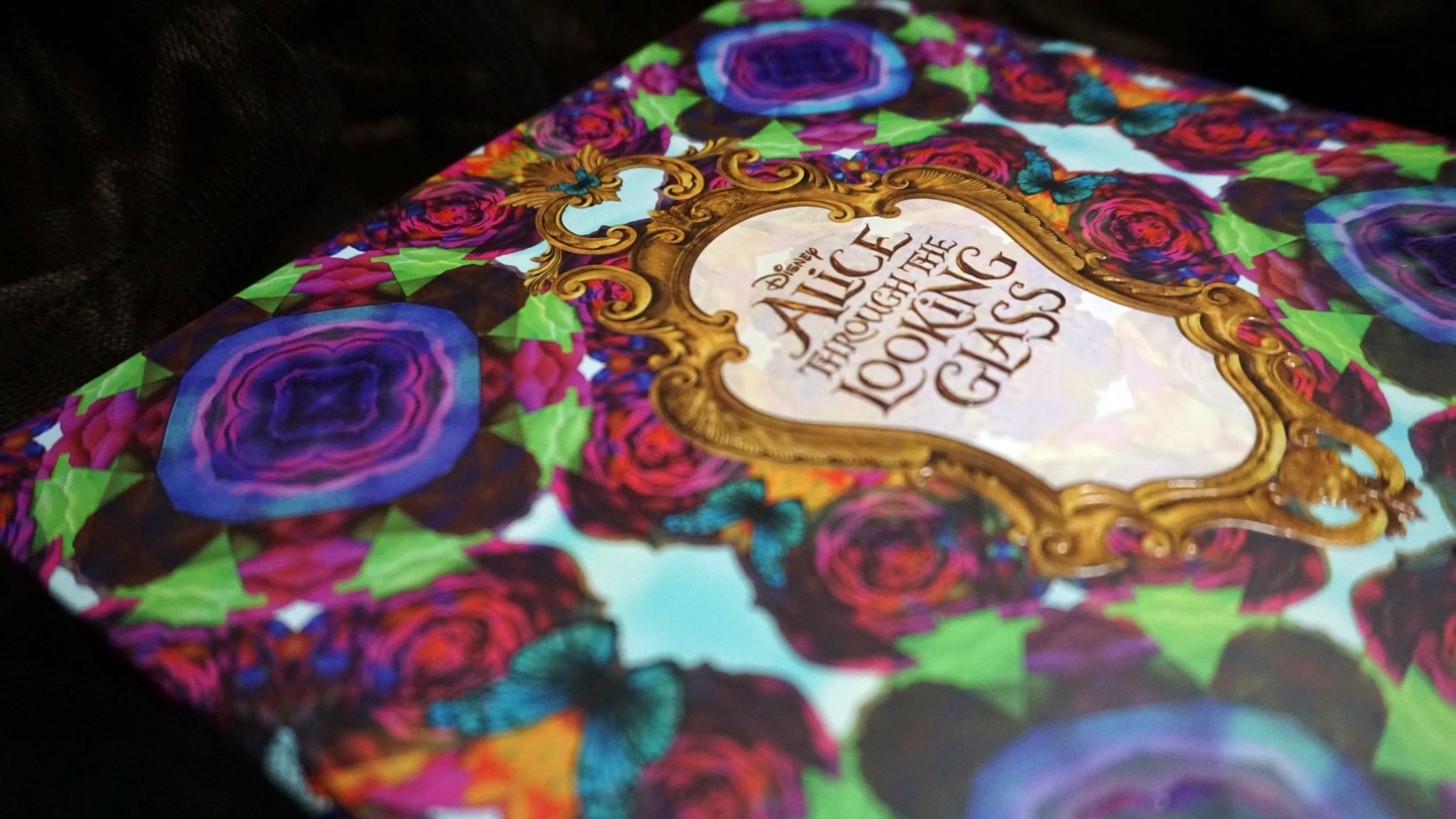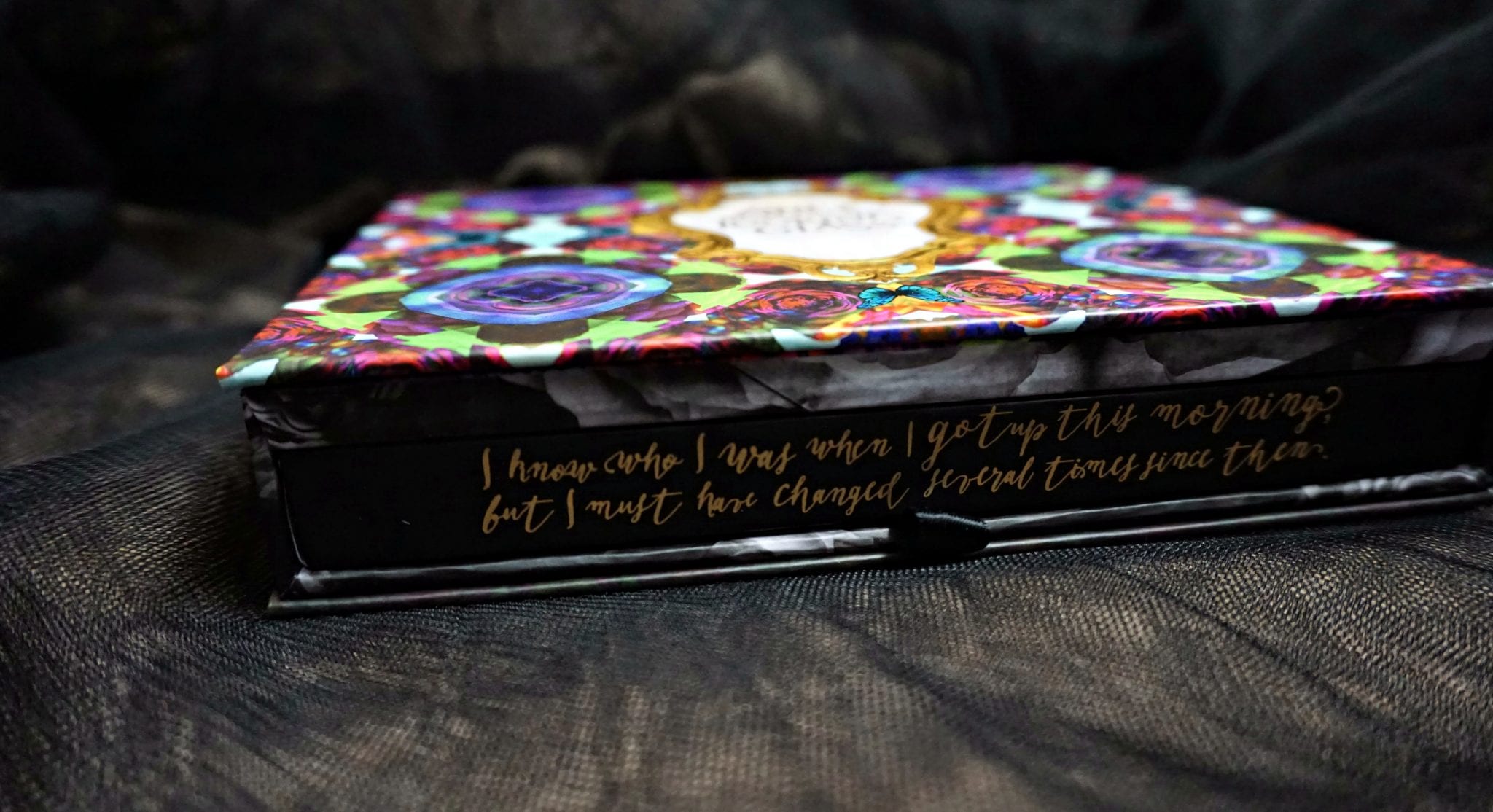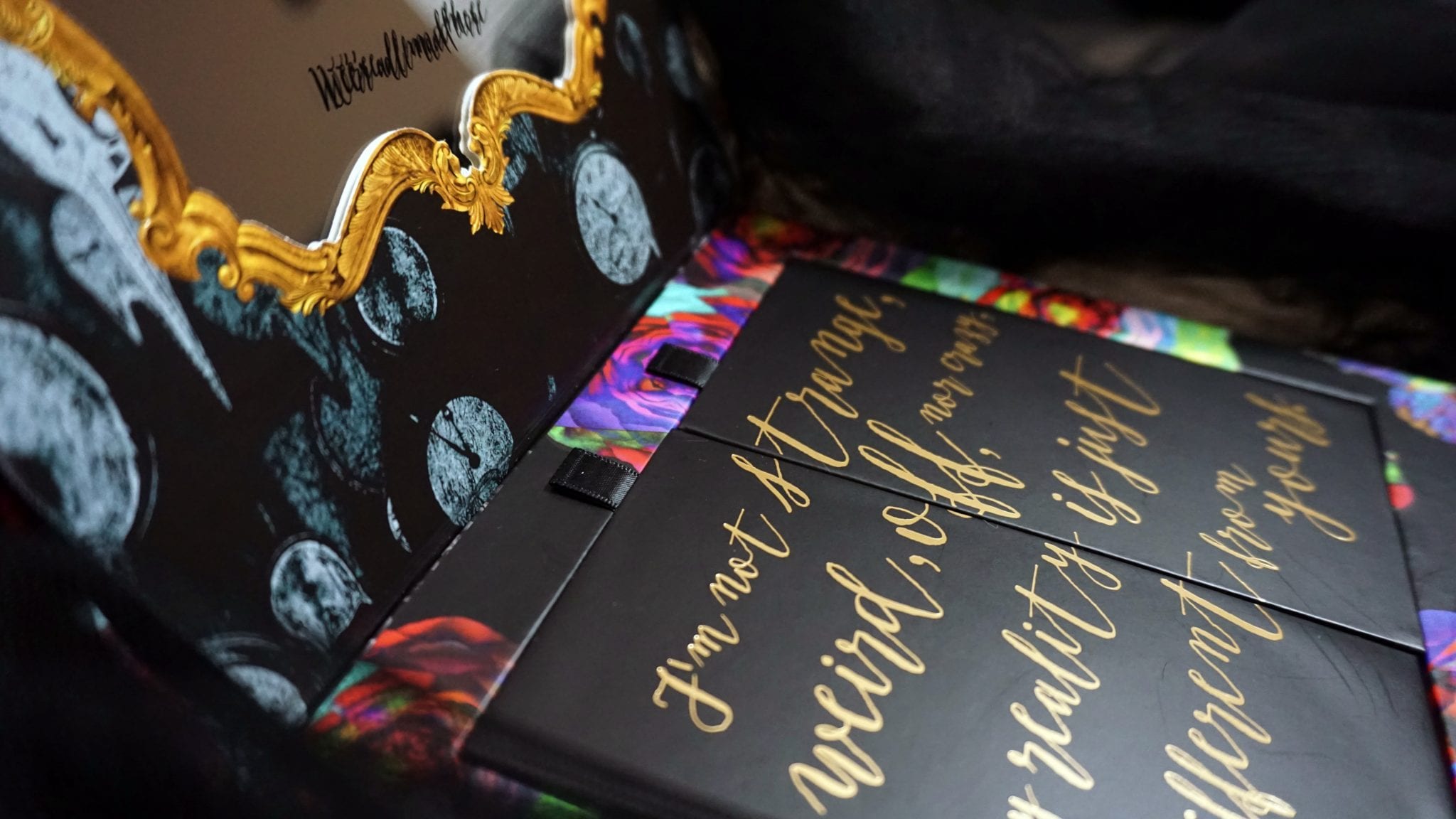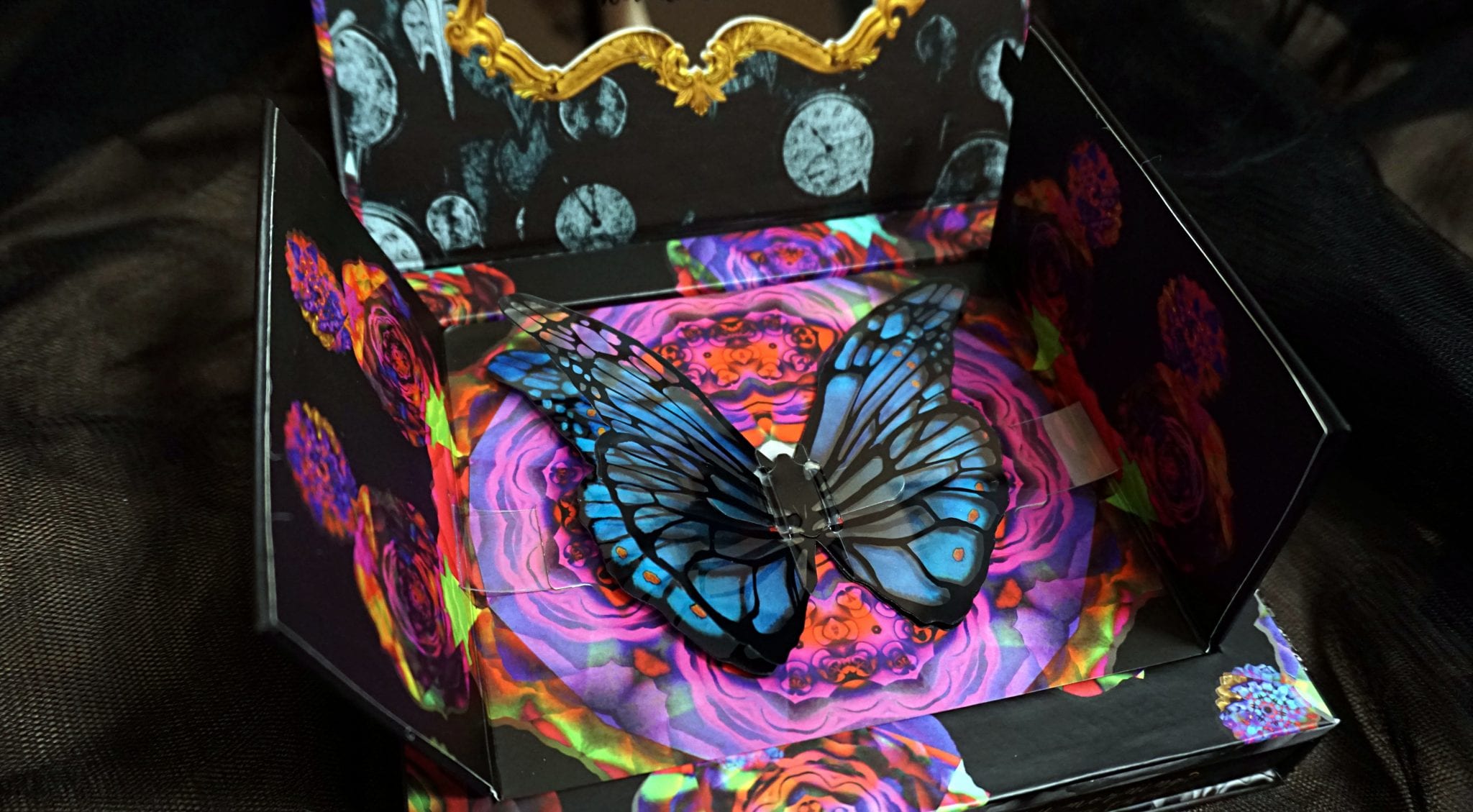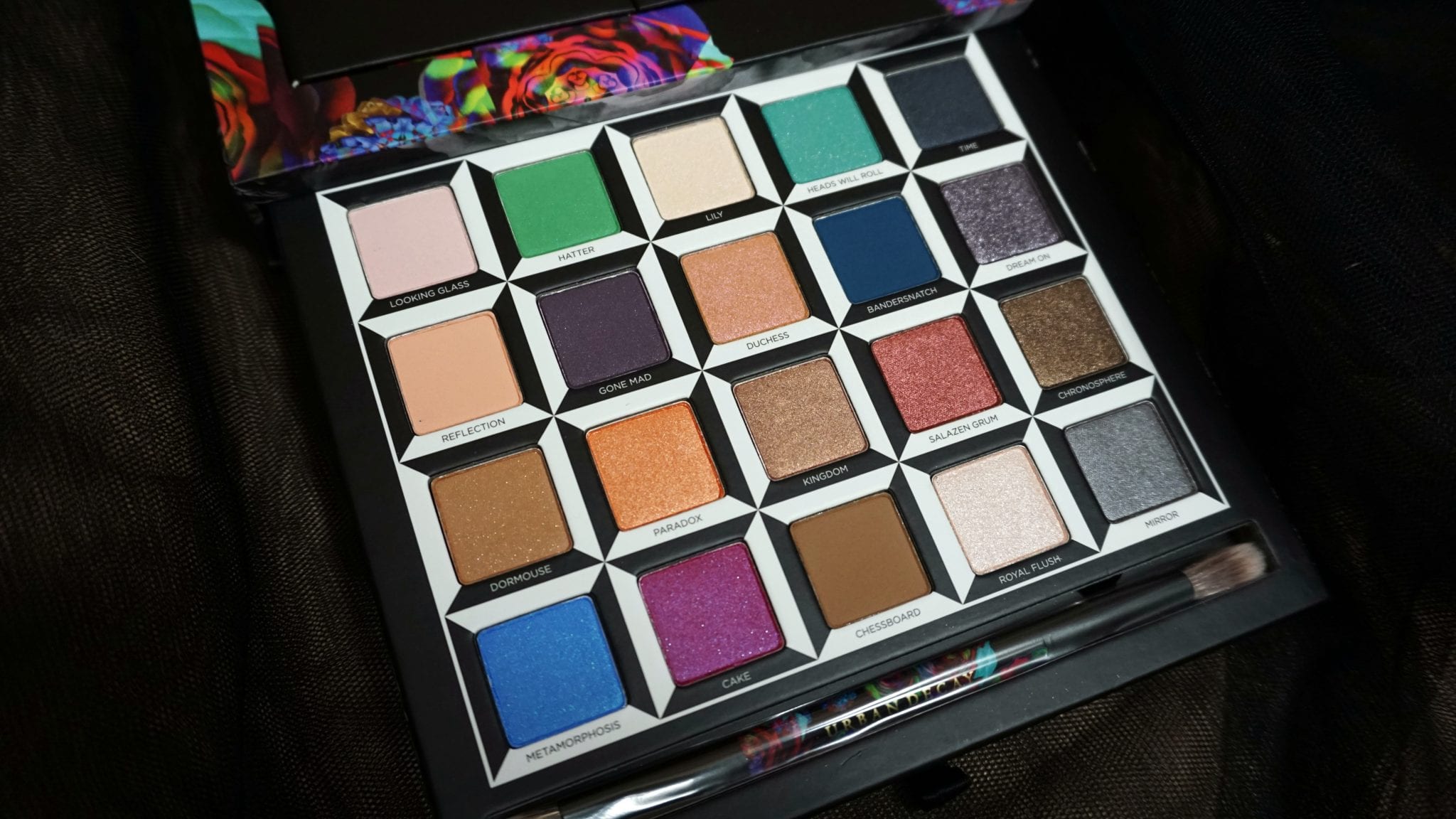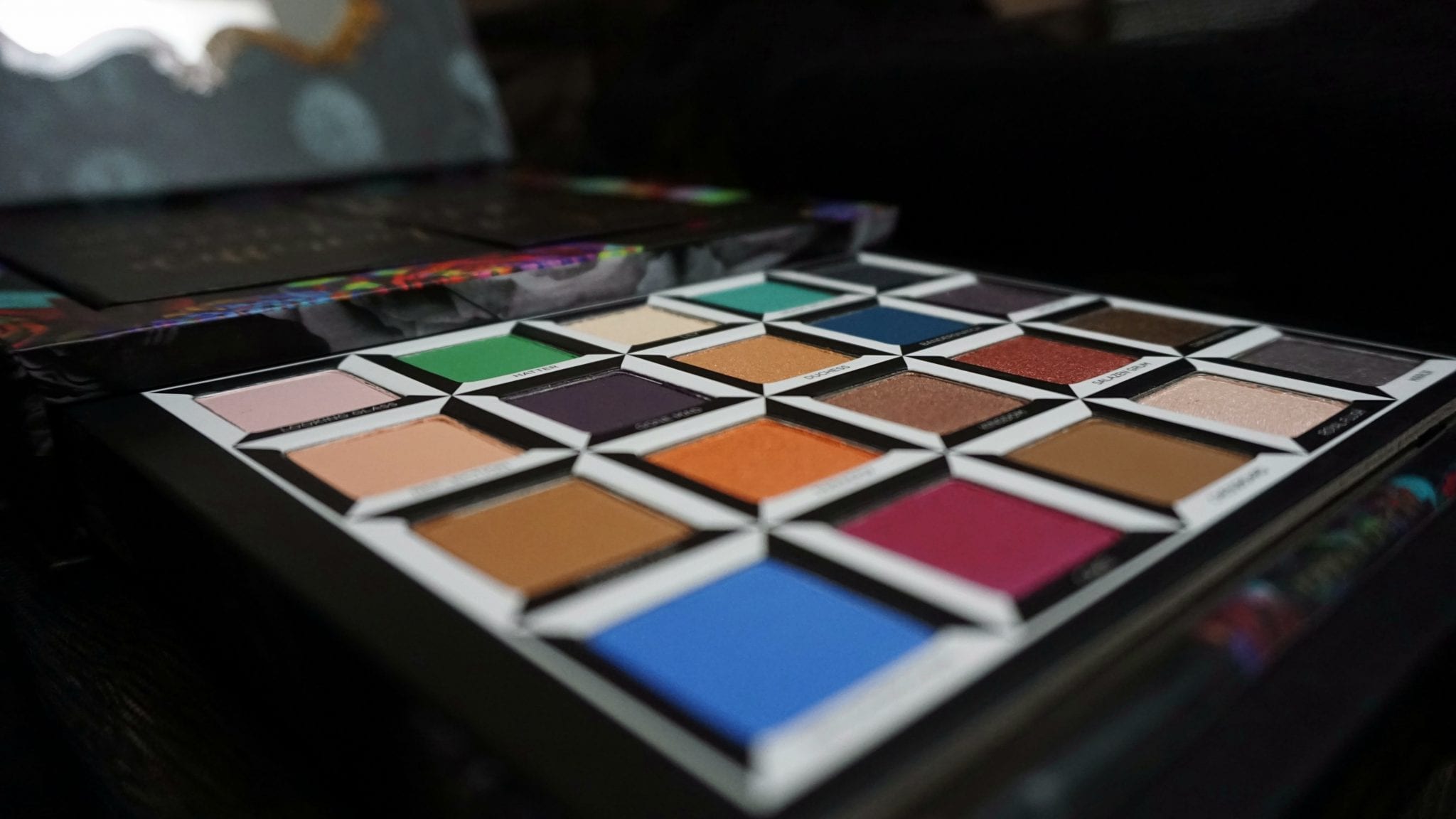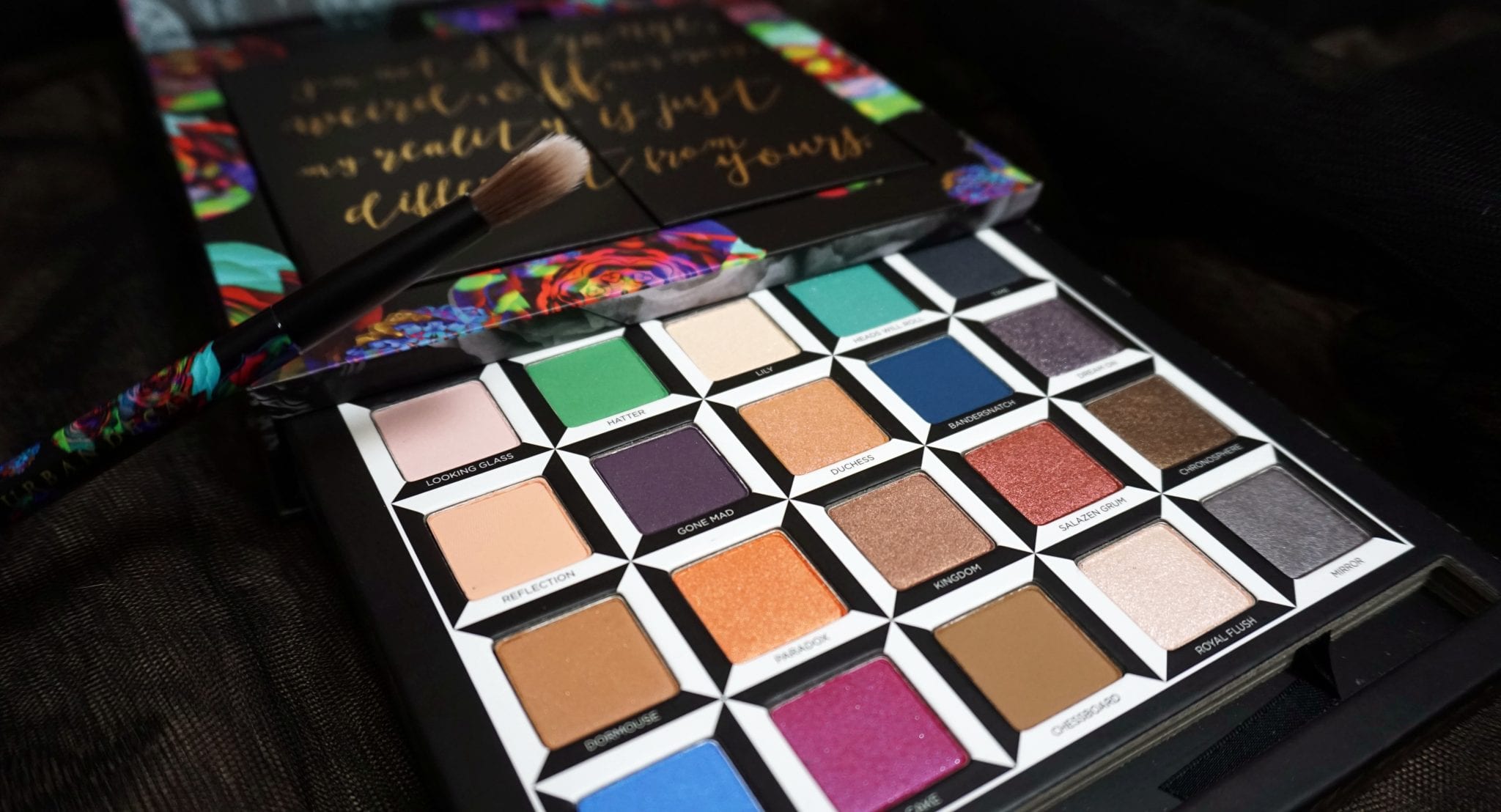 Urban Decay and Disney put so much work and detail in the new Alice Through the Looking Glass palette.  The little details, like the quotes or butterfly, make it one of a kind.  For obvious reasons, the butterfly is my favorite part.  😉
I love the colors they chose for this palette because there are so many neutral options.  But there are a couple bright colors for when you're feeling extra daring.  The formula is good except for when I gently swatched a couple of them, large chunks of the eyeshadow came off.  They easily blended out though so I don't think it will be a problem. The palette also comes with a double-sided eyeshadow brush.  If I'm being completely honest, I'm not a huge fan of it.  I still reach for my Sigma E35 or E25 instead.  But if you are traveling, and need to pack light, this would be the perfect brush.
The Alice Through the Looking Glass palette costs $60.  So it is definitely NOT budget friendly.  I would only recommend this to someone who is a diehard Alice in Wonderland fan.  You can find cheaper and possibly even better at the drugstore.  HOWEVER, I am forever in love with the colors, formula and little details.  Every time I open it, I feel like I have entered Wonderland.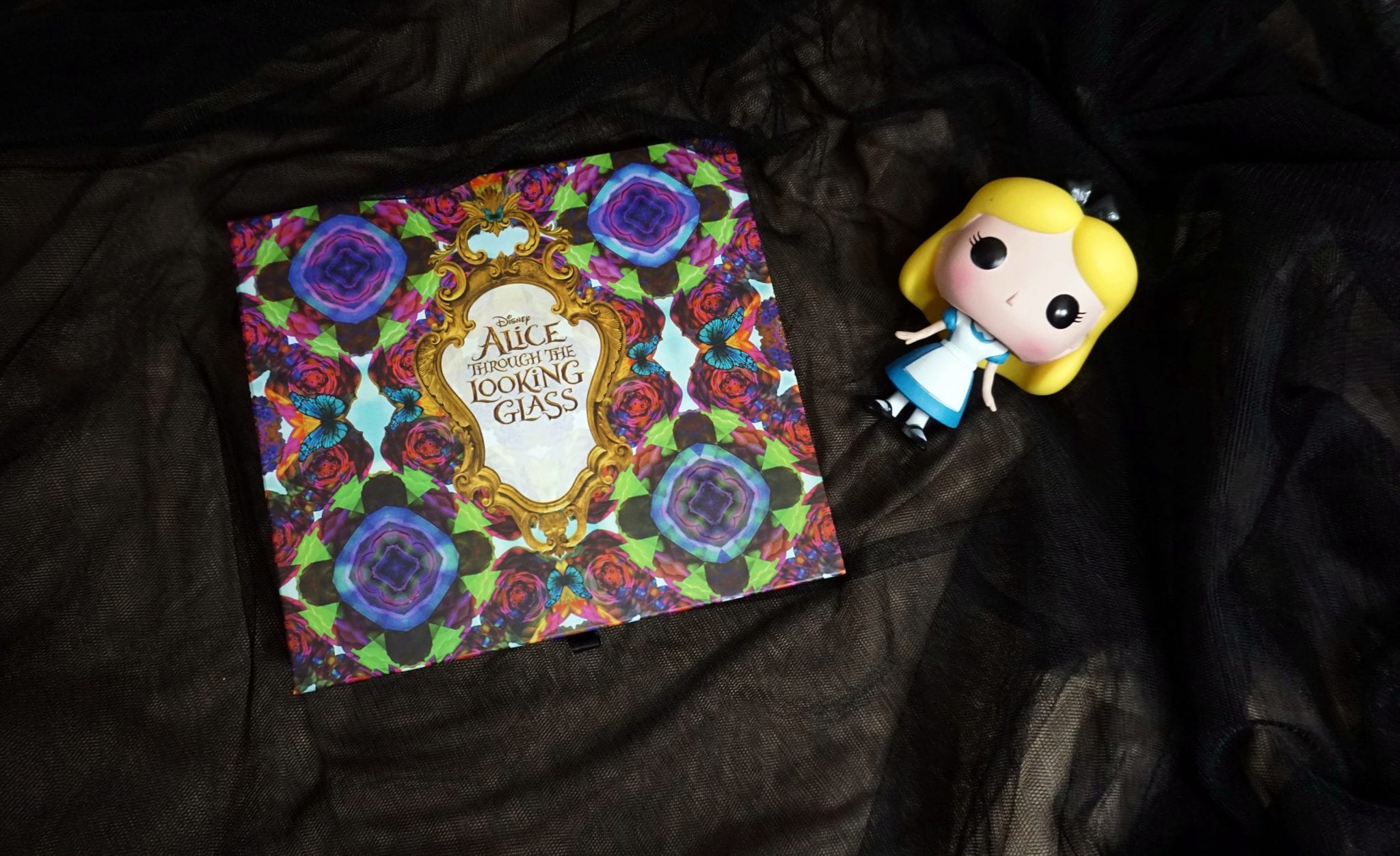 GIVEAWAY ALERT!
Because this a once in a lifetime palette, I wanted to share one with you! ♡ Here is how you enter to win:
1. Please make sure you are following me on Instagram (@butterflyempire).
2. Tag three friends who you think would like to win the palette as well!
3. For additional entries, repost my photo on Instagram with the hashtag: #butterflyempiregiveaway, and don't forget to tag me in it!
4. You need to have a mailing address in the US.
I will announce the winner on Twitter on June 29th!
All my love,