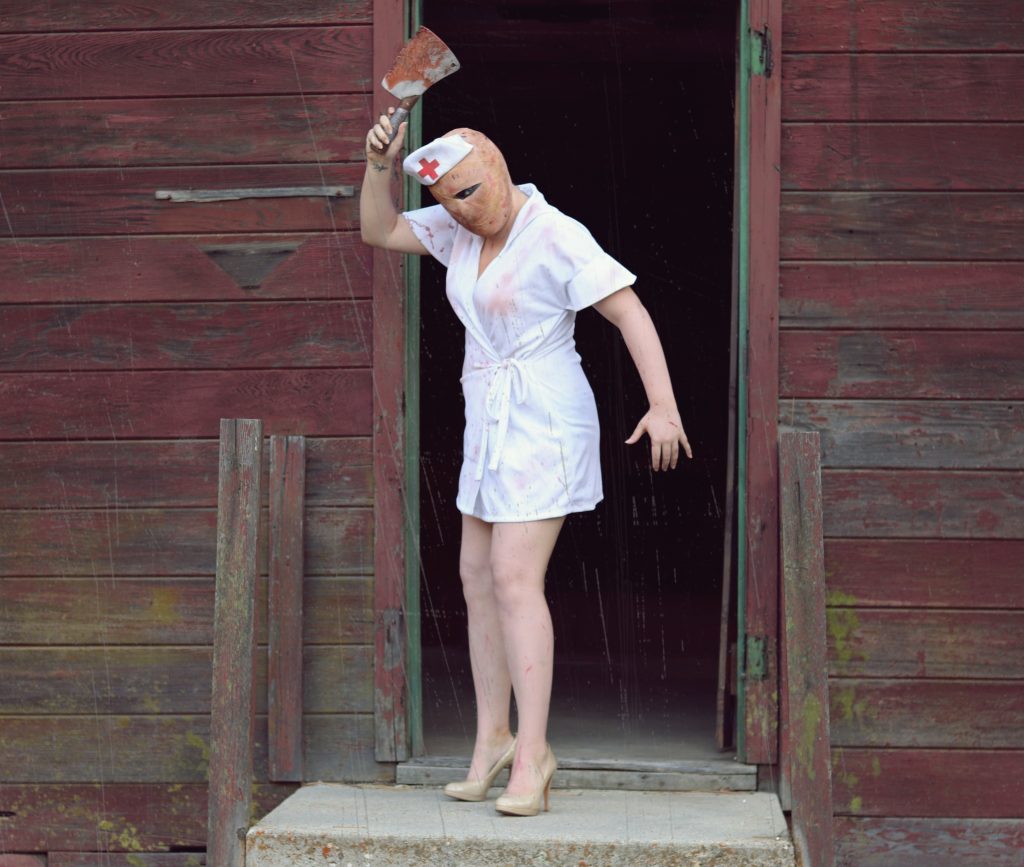 I know that this genre is not everyone's cup of tea. Please skip it if you feel uncomfortable. I'll see you next week. 😀
If you happen to love Silent Hill or just want some spooky content, you have come to the right place! My husband and I took these photos in October 2018, and I keep forgetting to post them. Since we are less than two weeks away from Halloween, it seemed like the right time. It was a LOT of work so they deserve their moment in the spotlight… or the fog. 😉
Ever since I first watched Silent Hill, I was intrigued with the creepy nurses and wanted to put my own twist on them. They are an iconic character in the horror world!
Quick disclaimer: I hope that it would be completely obvious, but the blood and cleaver are fake.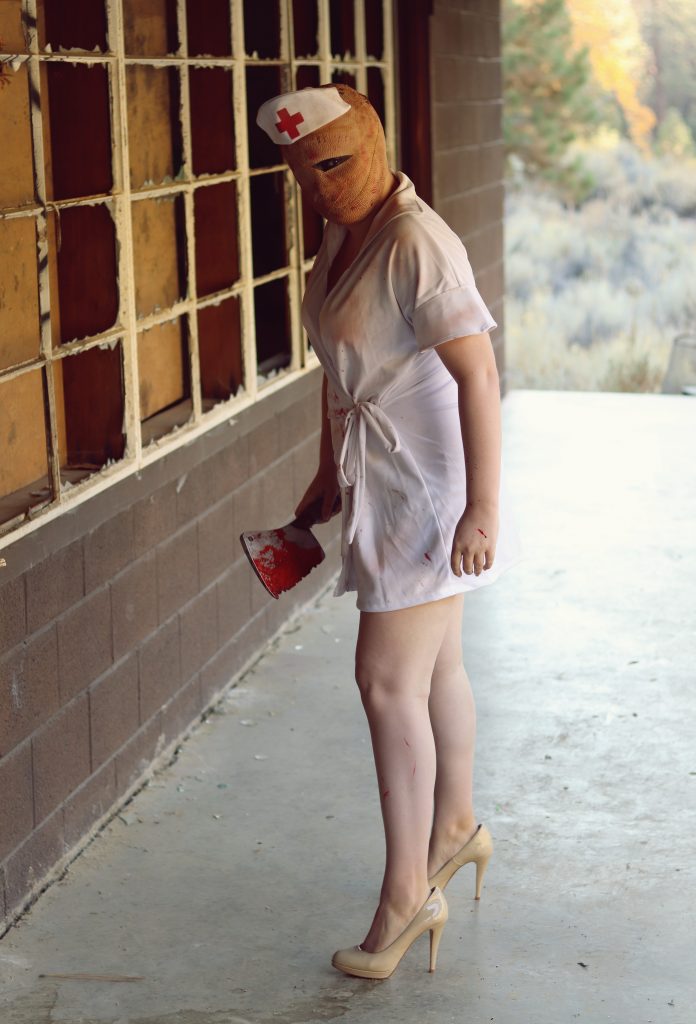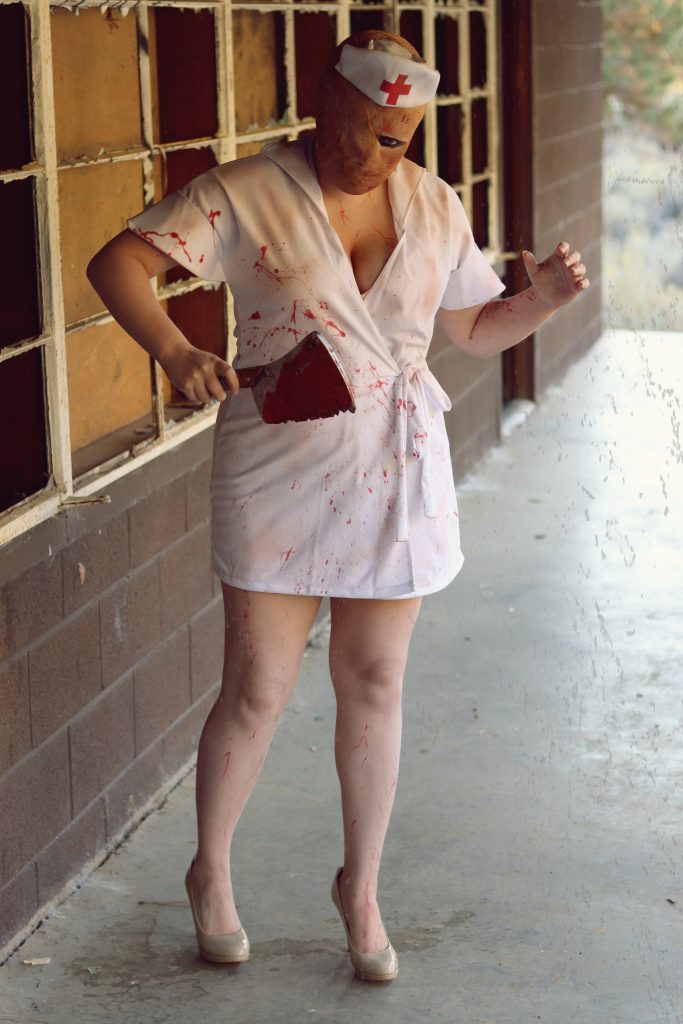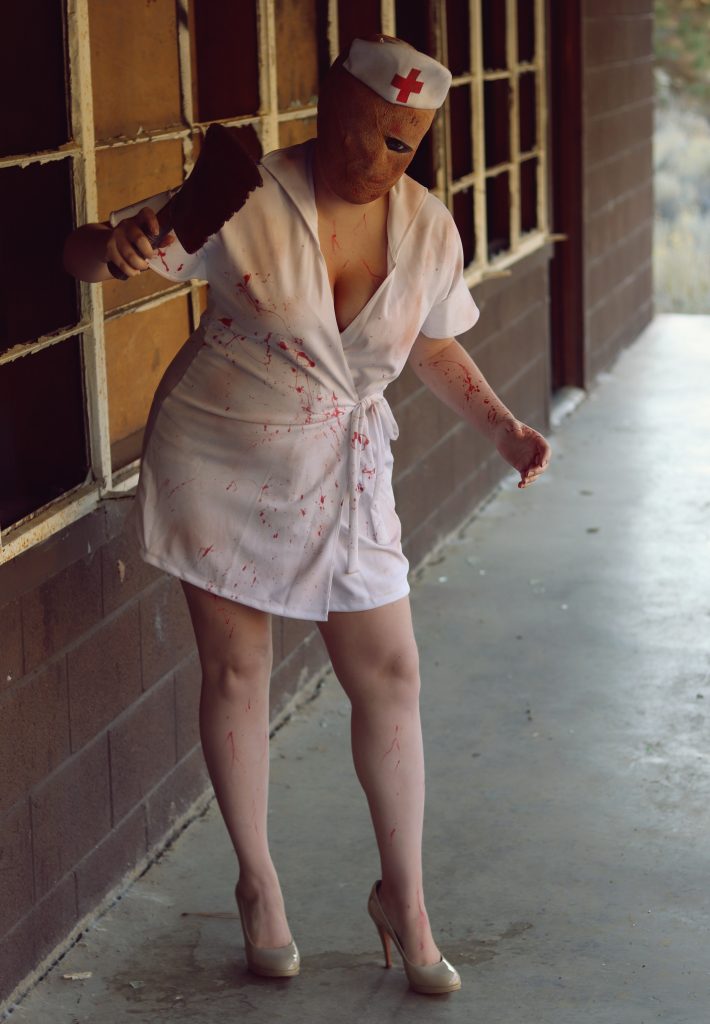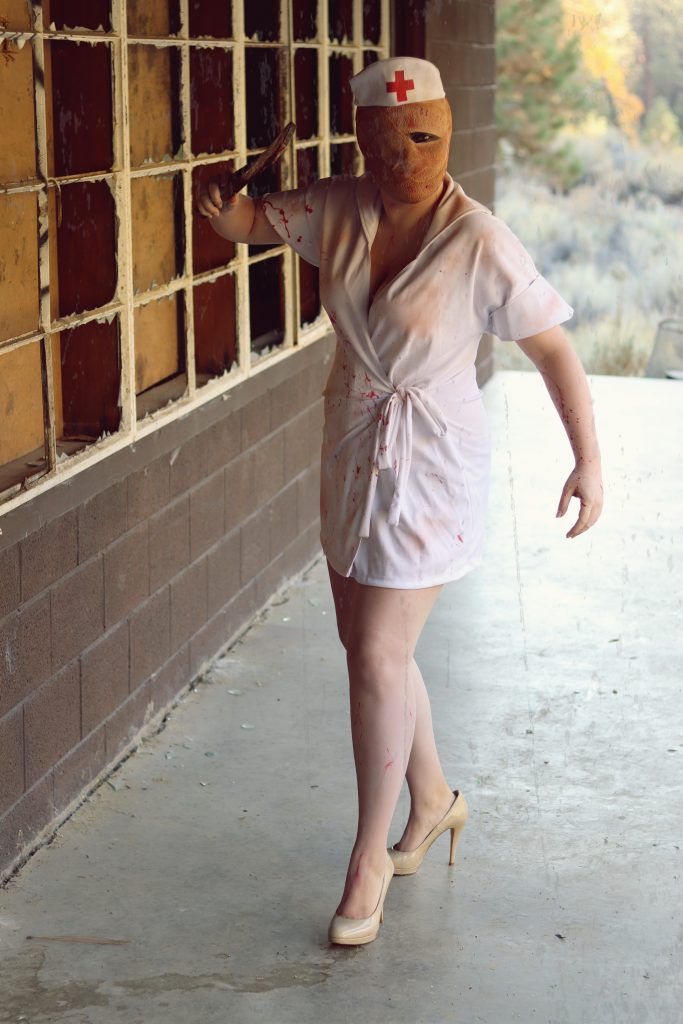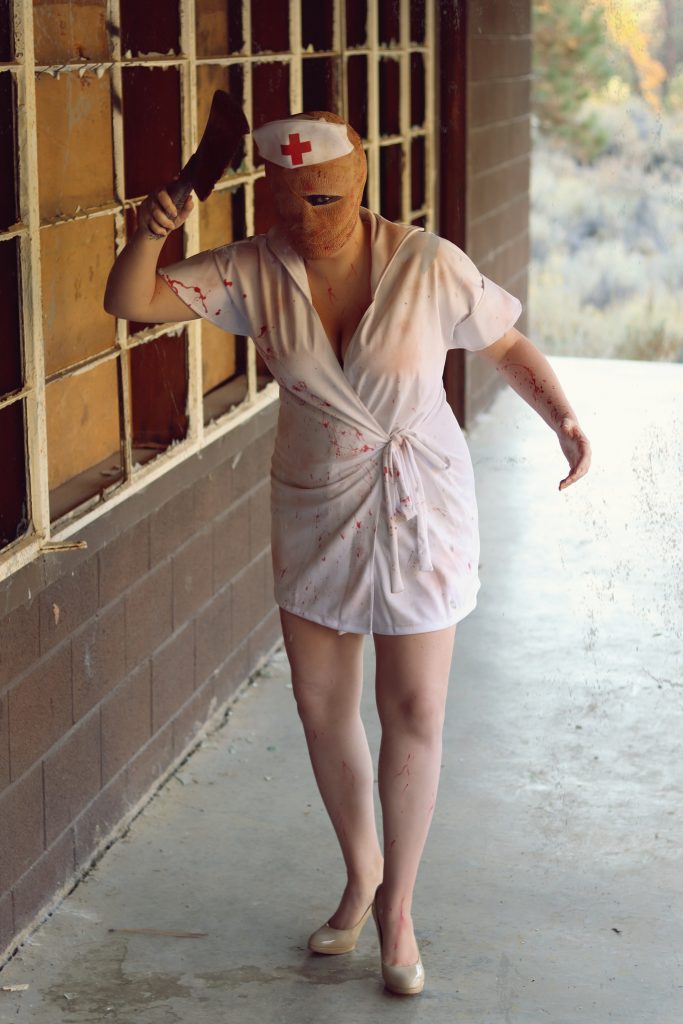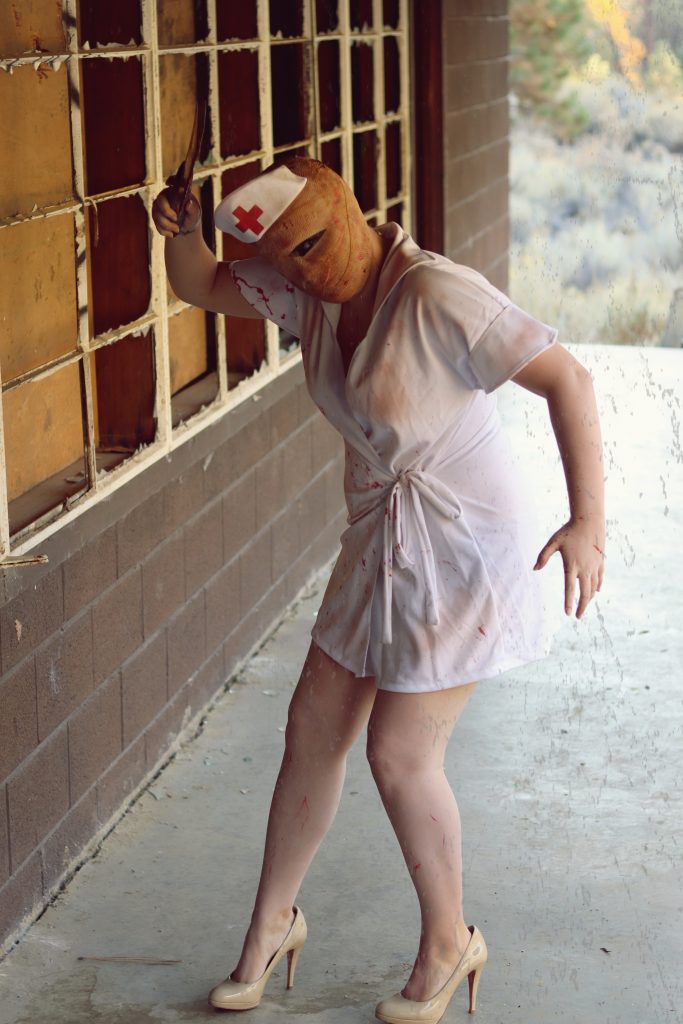 "When you're hurt and scared for so long, the fear and pain turn to hate and the hate starts to change the world." – Alessa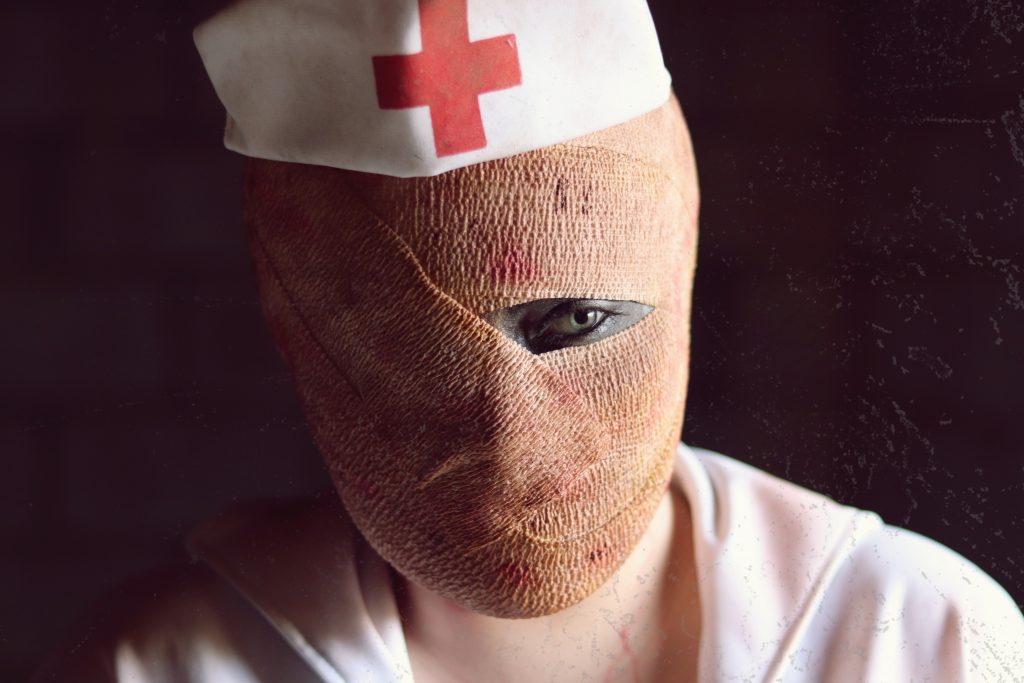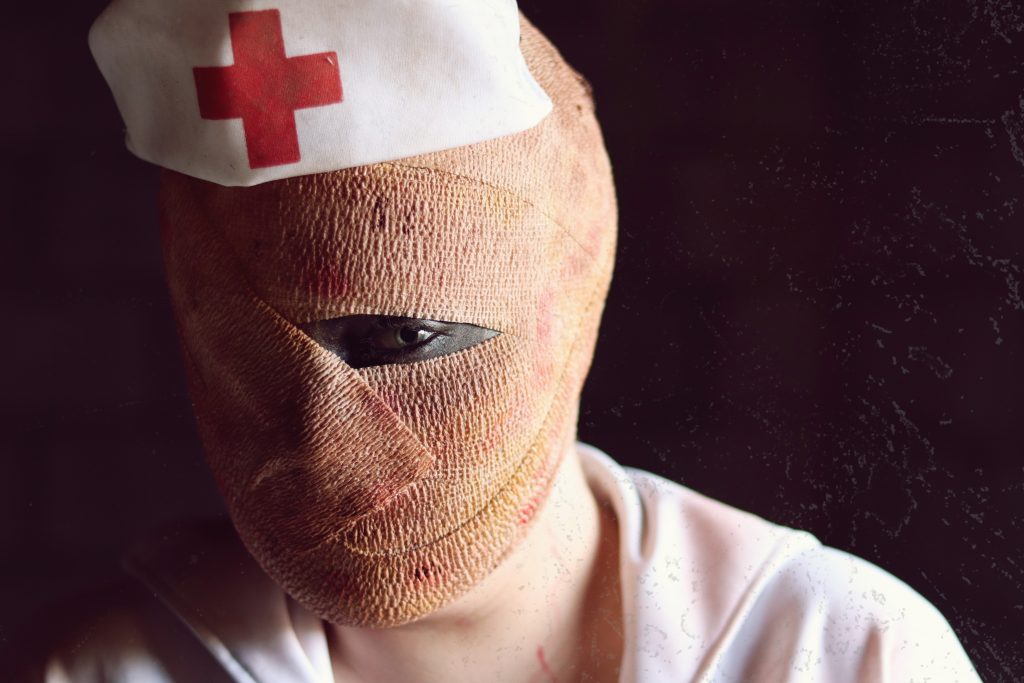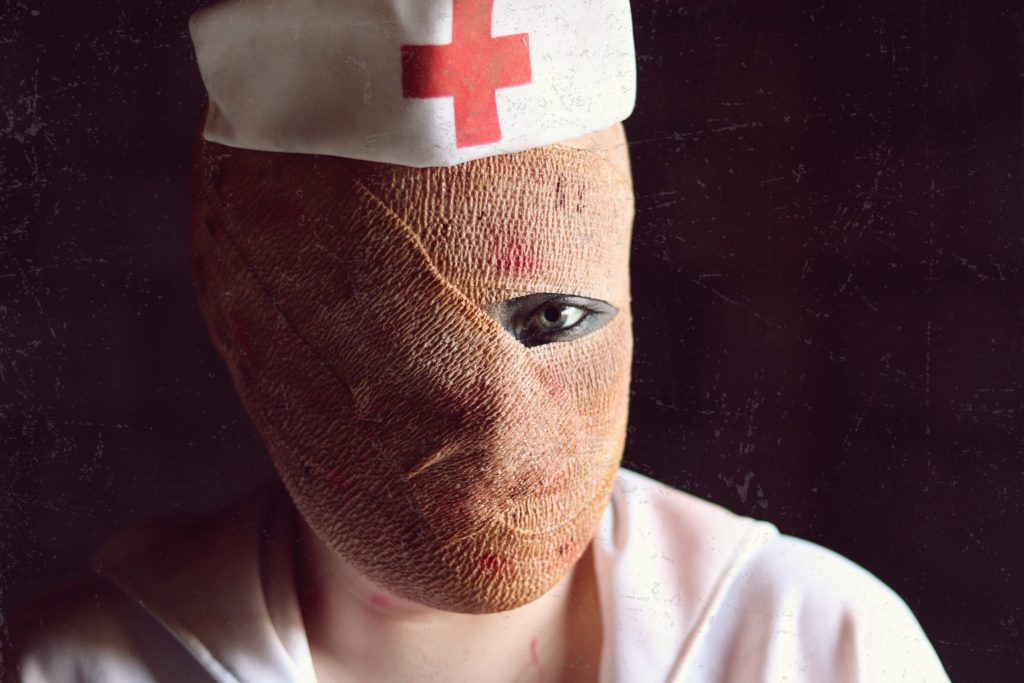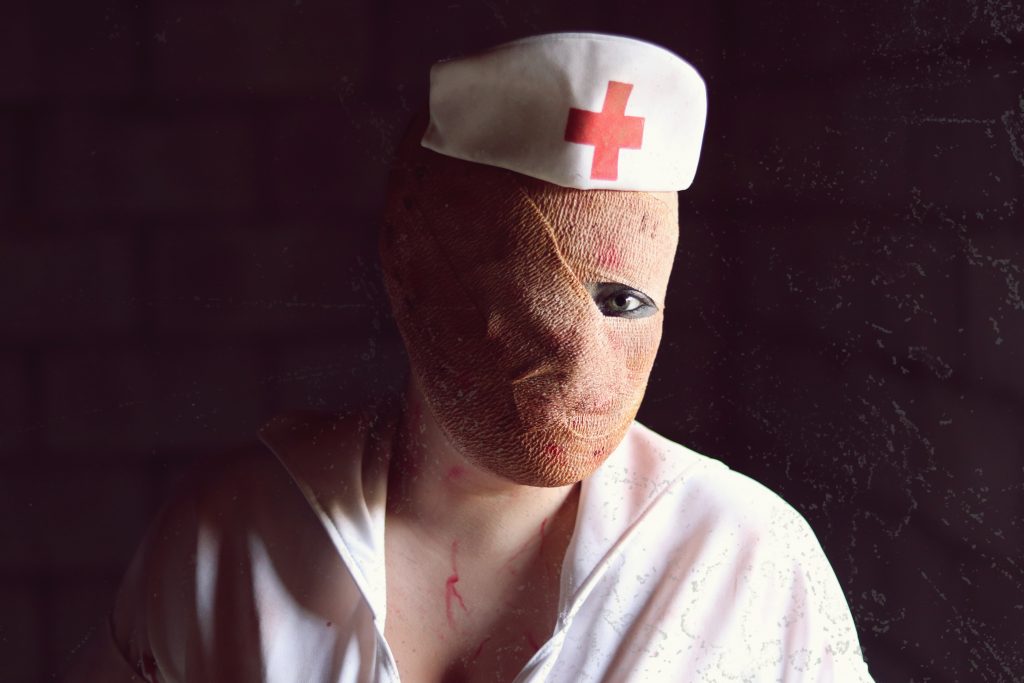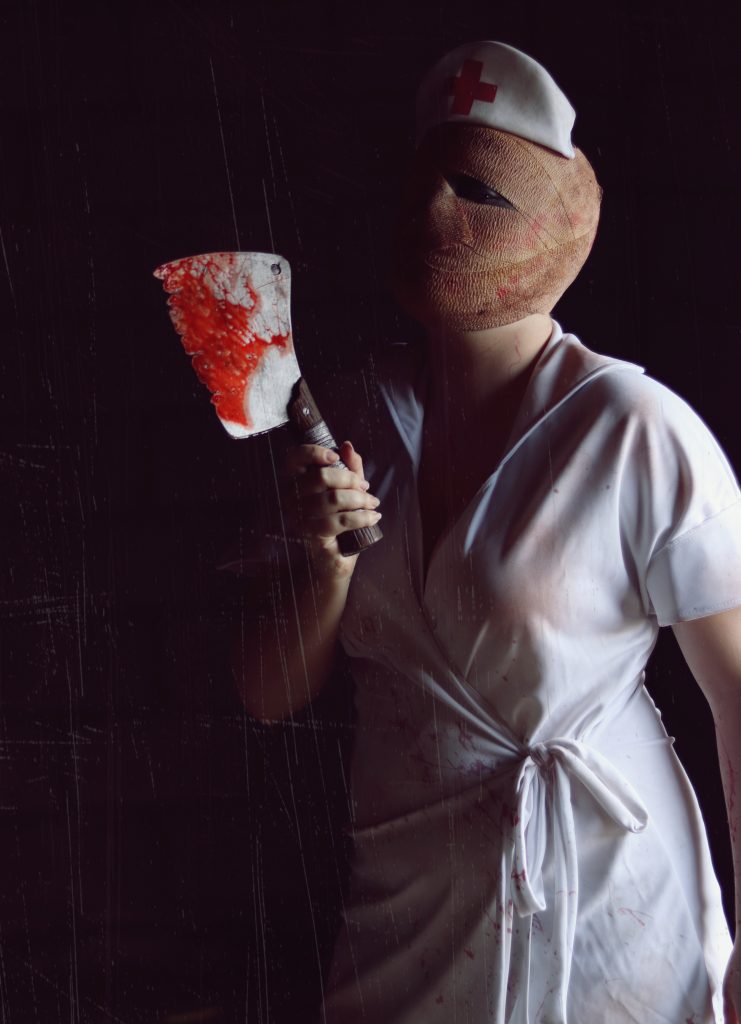 Keep the lights off. 😉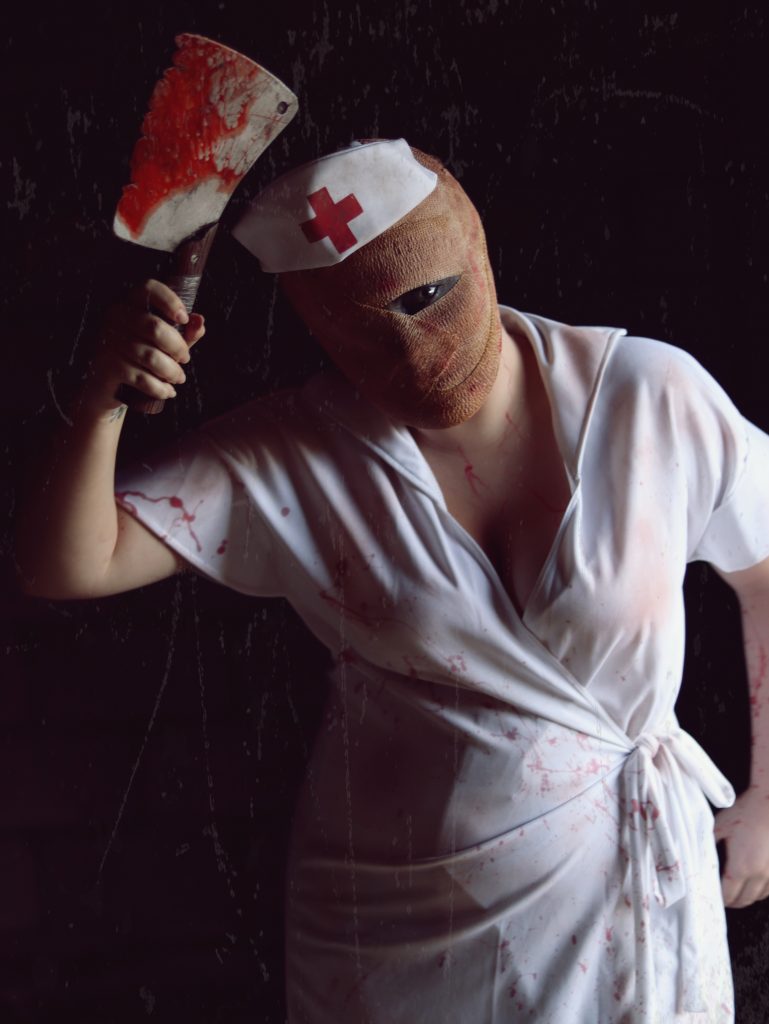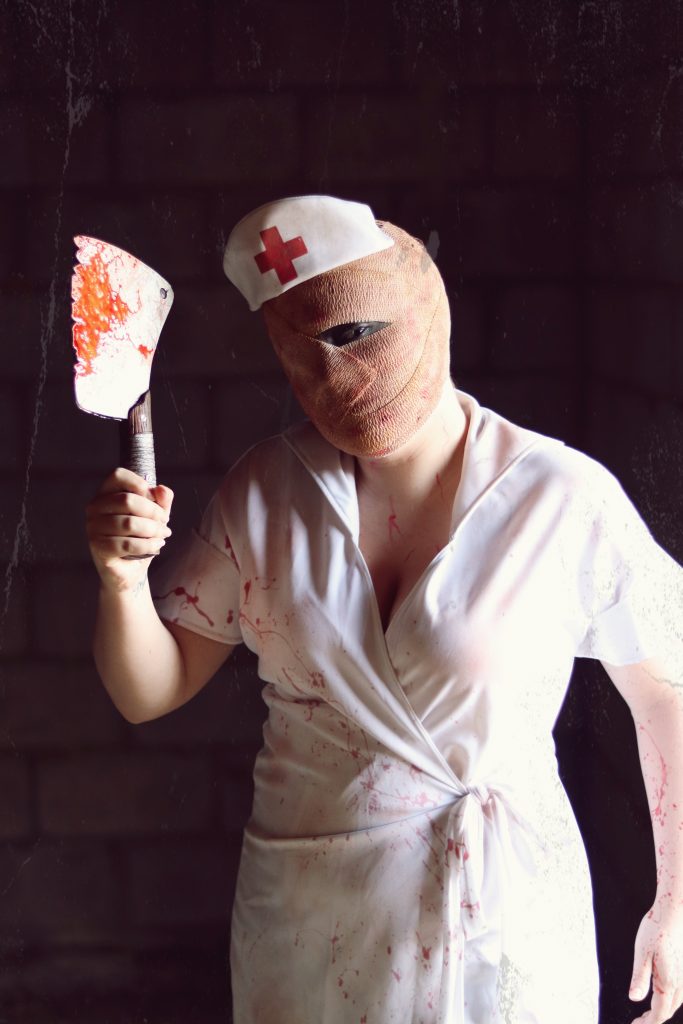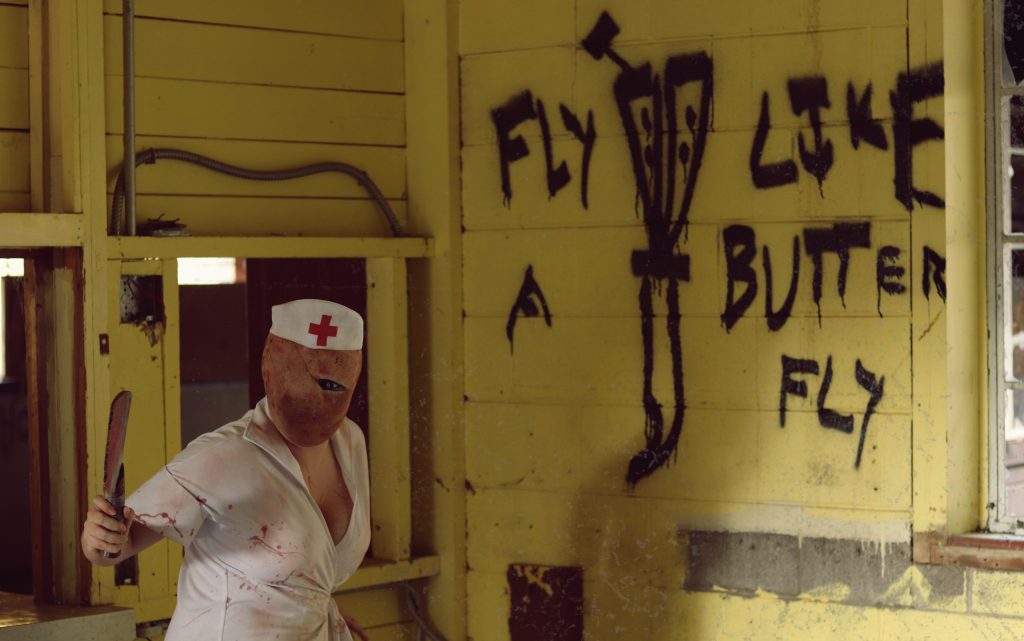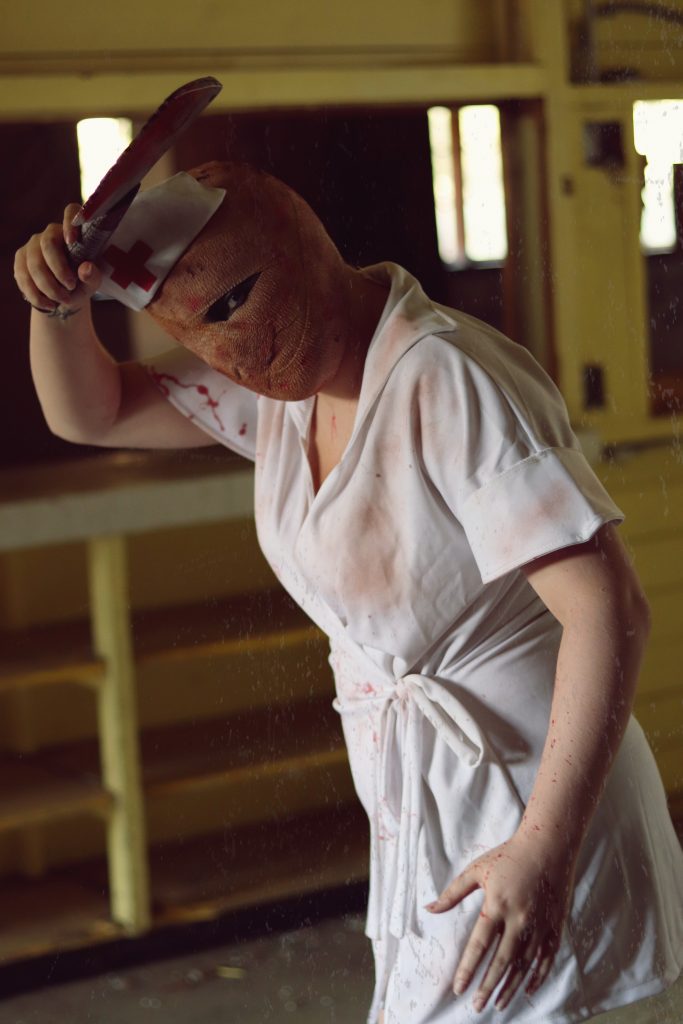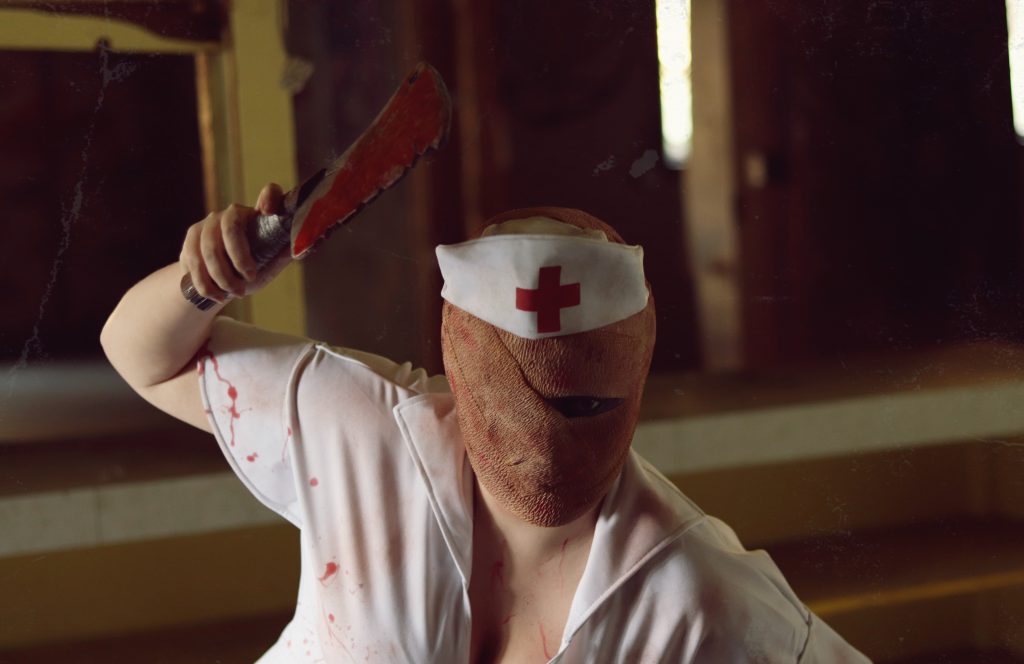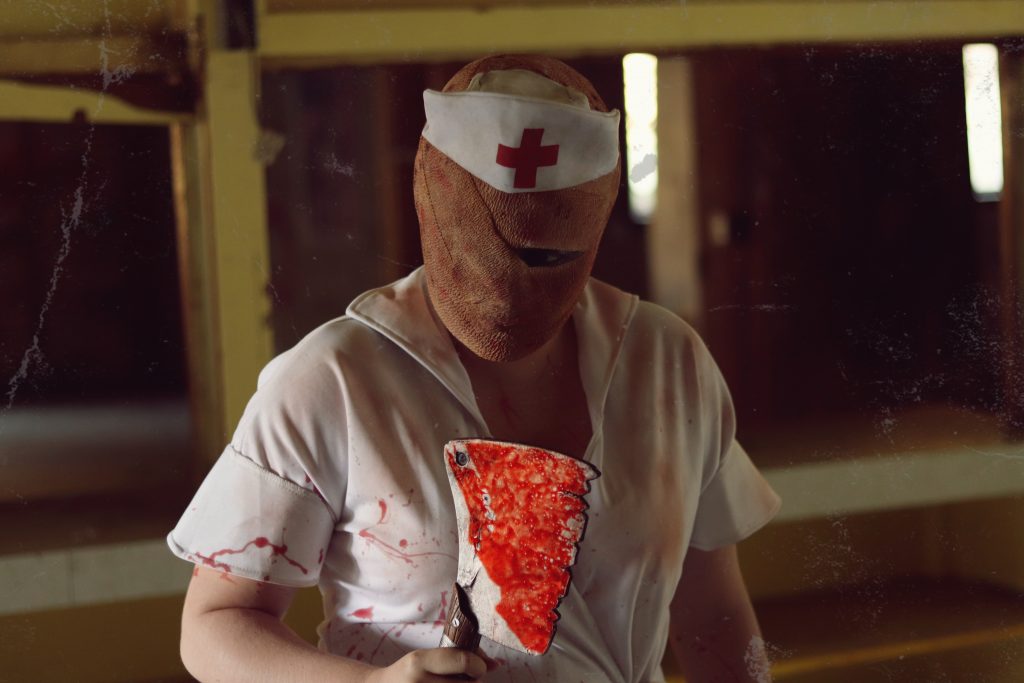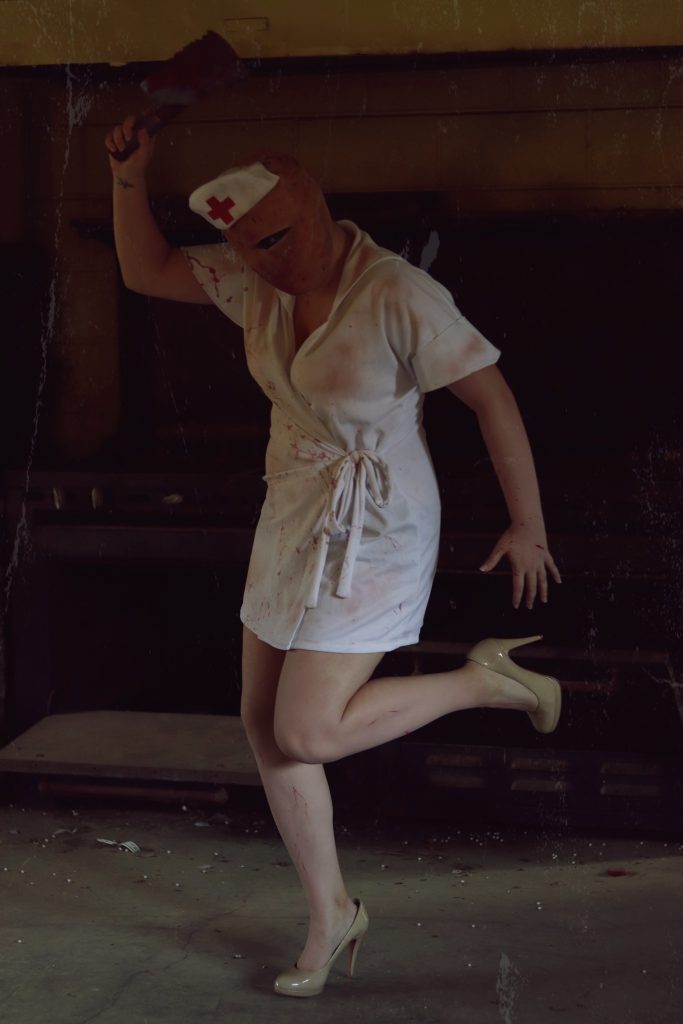 "Now the dream of this life must end, and so too must the dreamers within it. For over thirty years they have denied their own fates. For thirty years, they've lied to their own souls. But now is the end of days, and I am the Reaper." – Alessa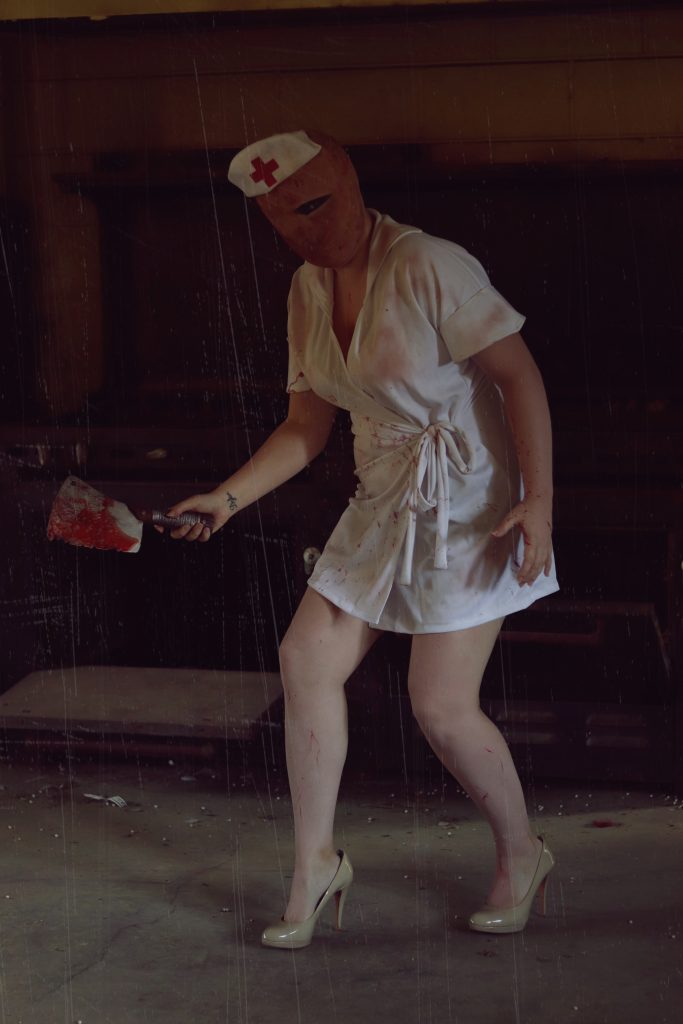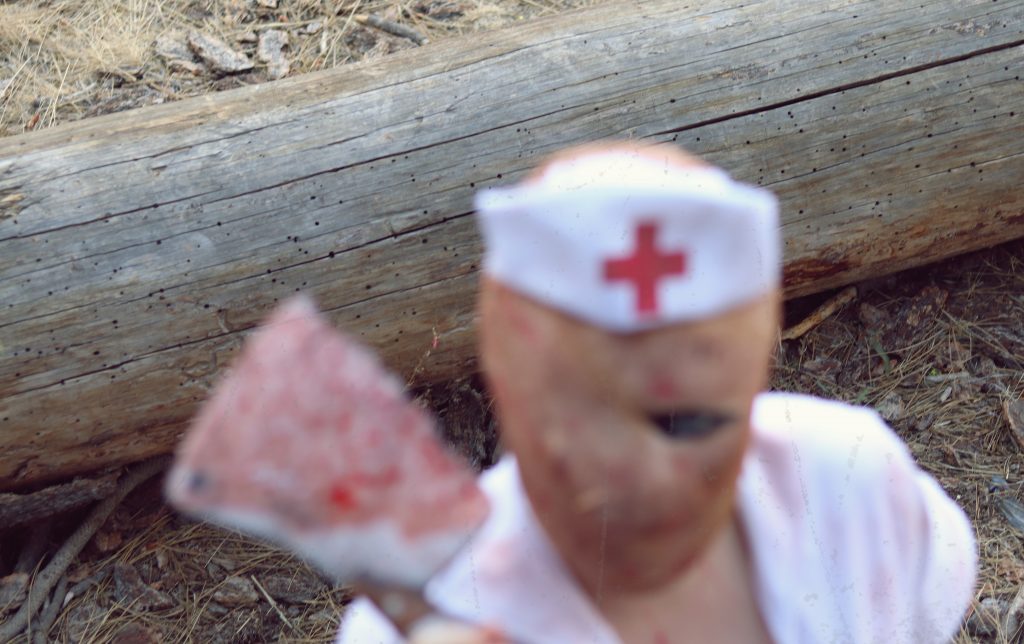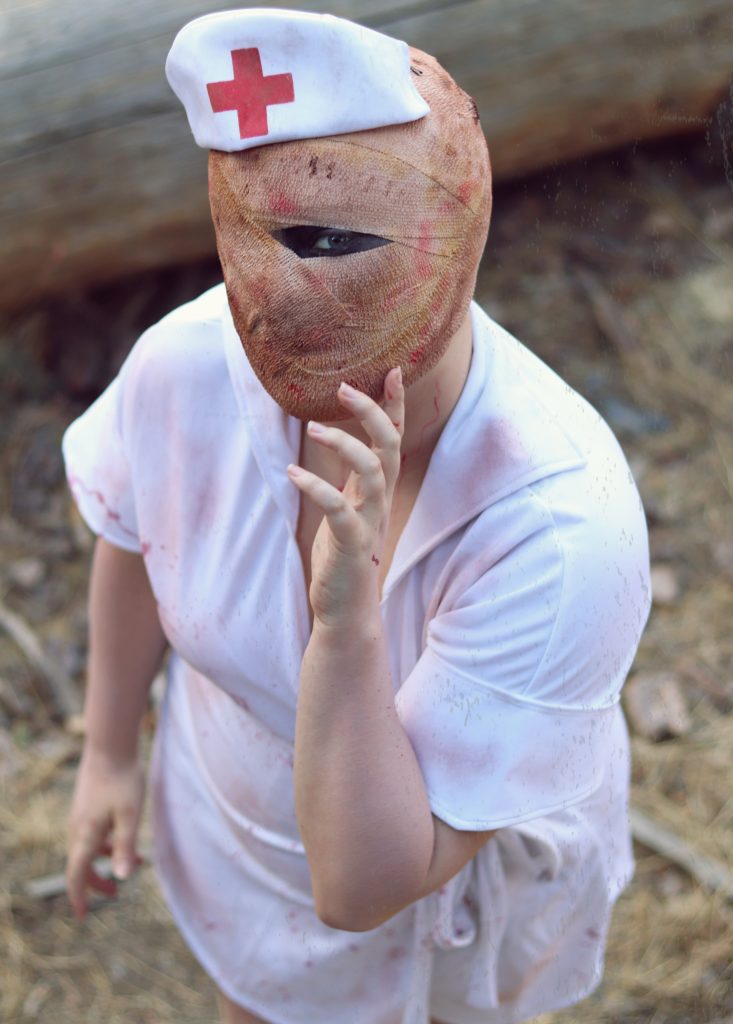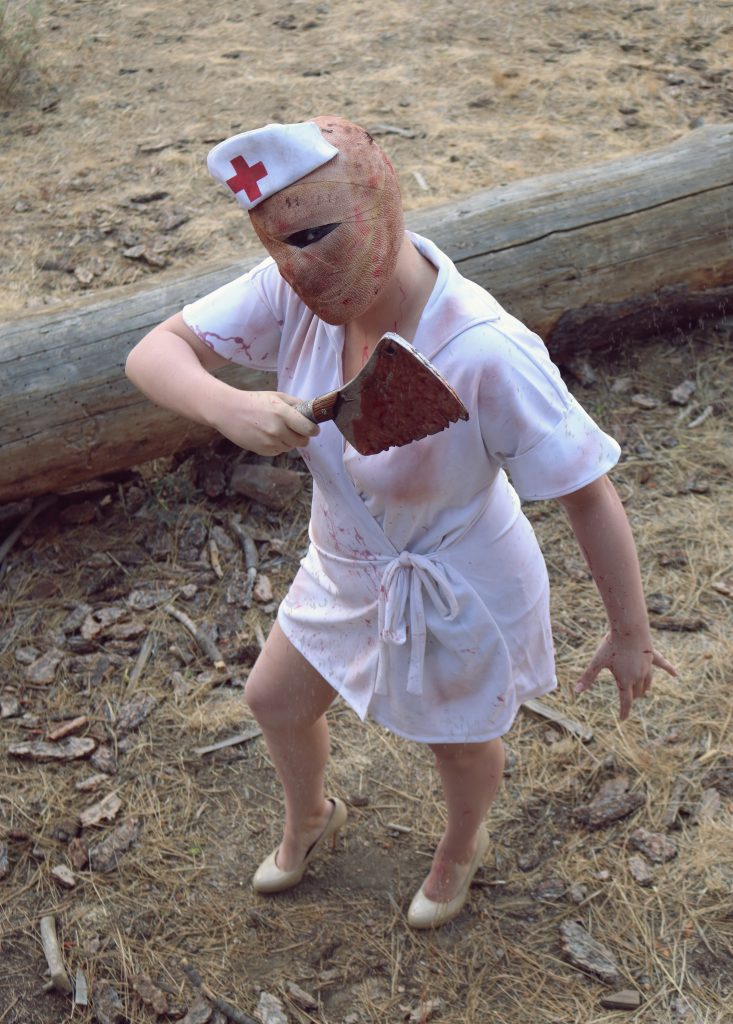 I hope you enjoyed my version of a Silent Hill Nurse, and maybe it inspired you to recreate one of your favorite characters.
I bought the nurse dress, hat and cleaver at Spirit Halloween. My shoes were thrifted, and I found the self-adherent wrap bandage on my face from Walgreens.
Have you played the Silent Hill games or watched the movies?
All my love,