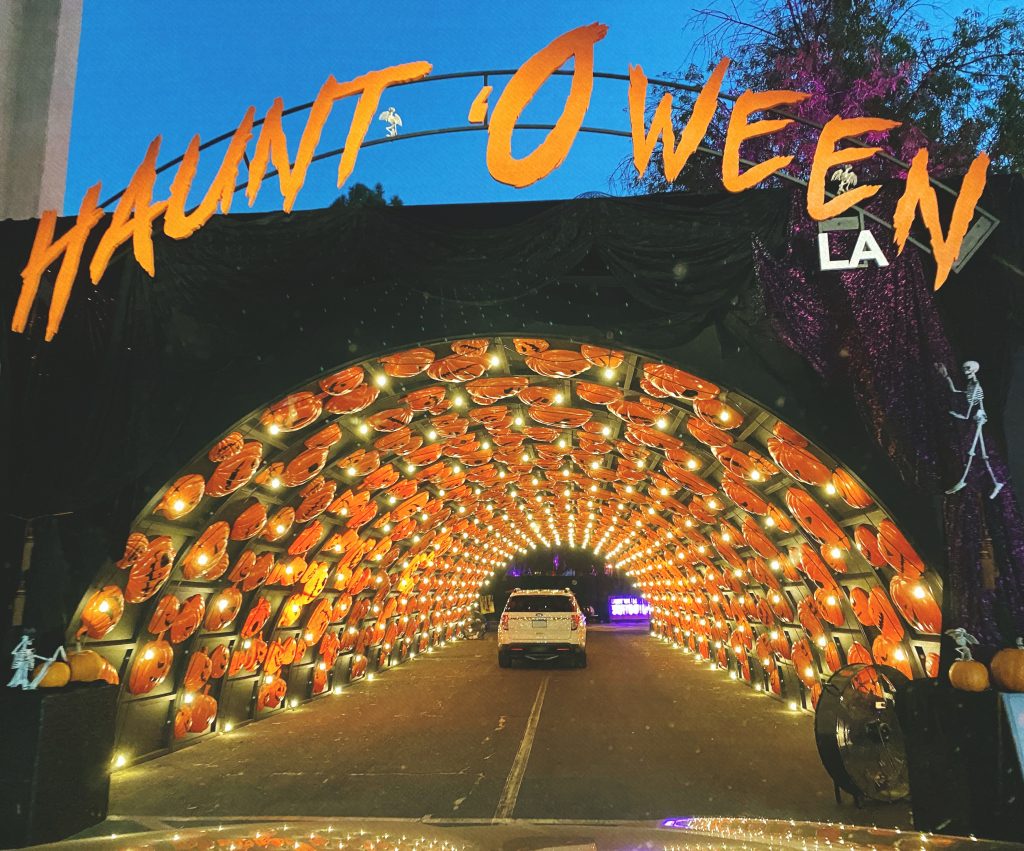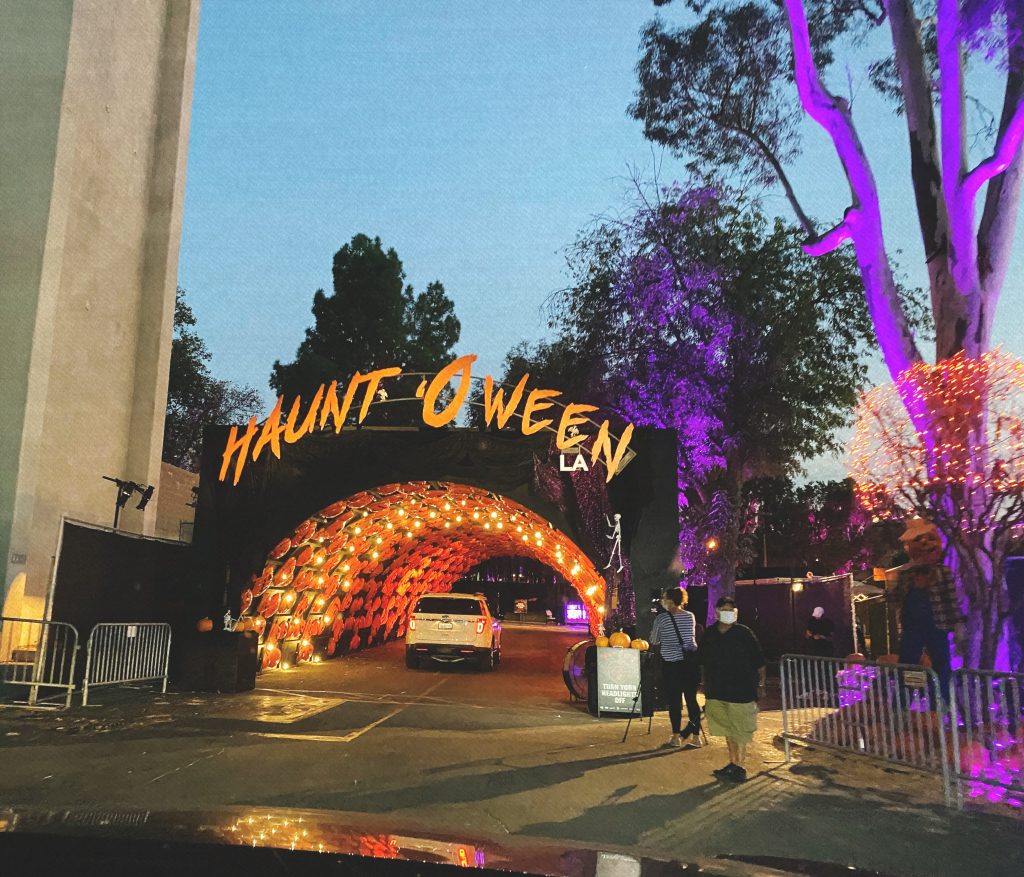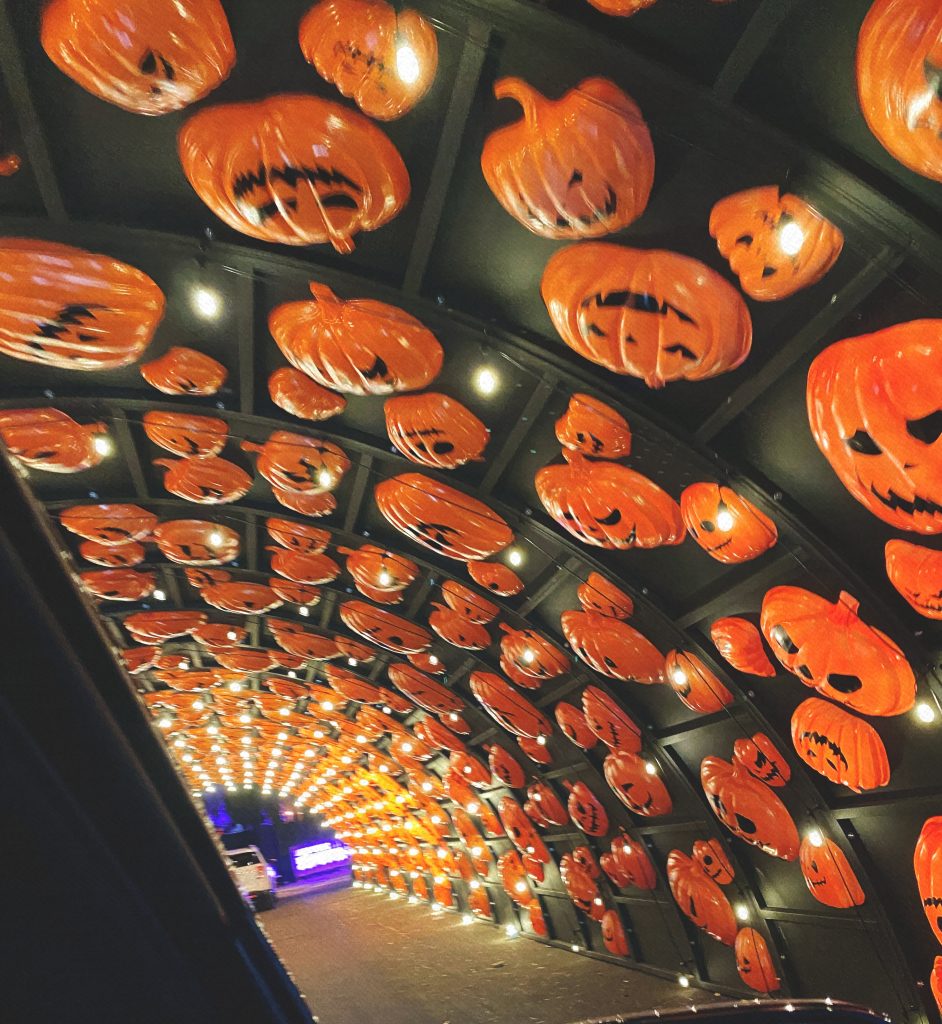 Well, hello! You get a bonus blog post this week. I wanted to share our Haunt'O'Ween LA experience as quickly as possible. 'Tis the spooky season!
The entire event is 25-30 minutes, and you spend it in the comfort of your own vehicle. Upon entry, they request that you wear a mask and roll down your windows to enjoy the full experience.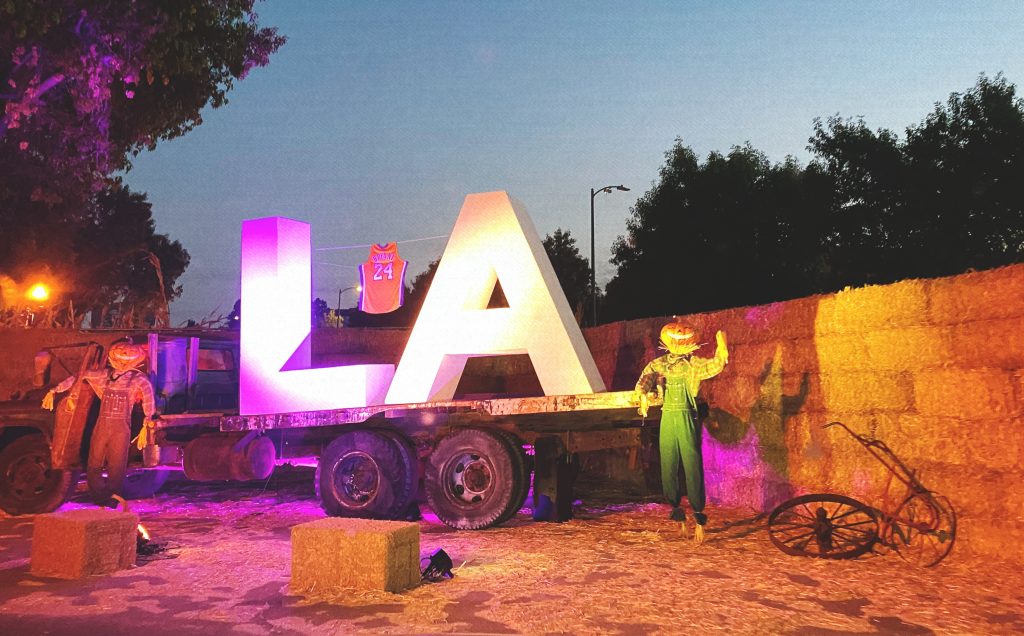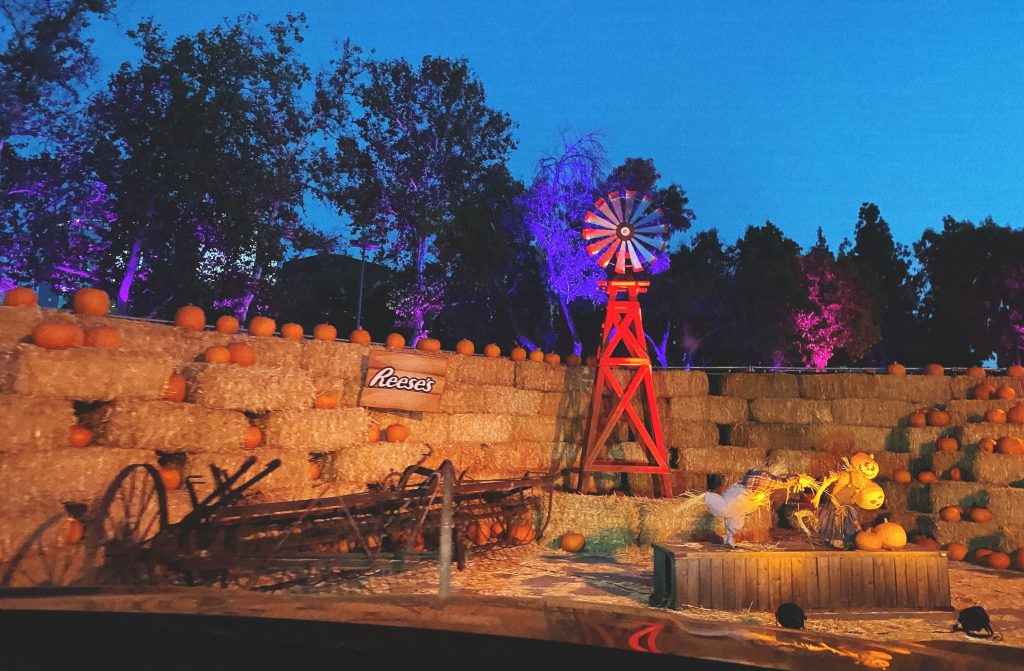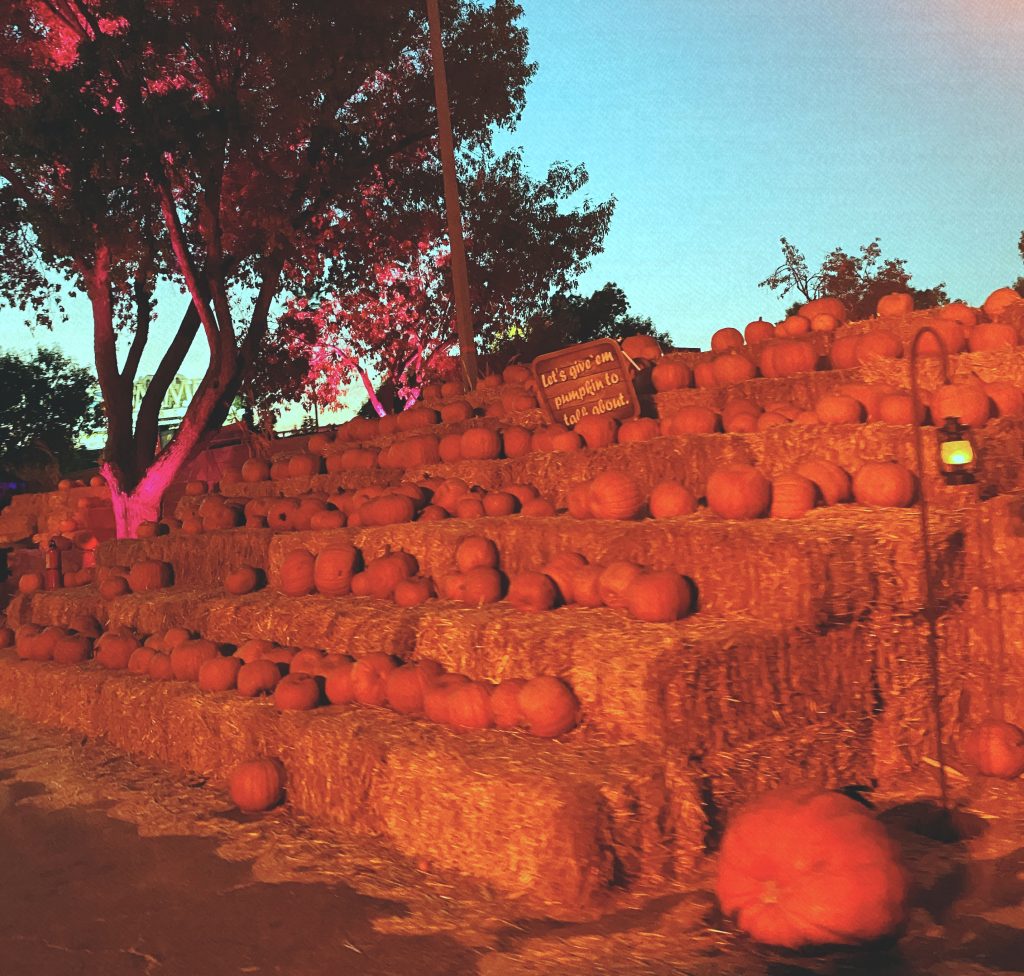 One of our first stops was a mini pumpkin patch where we were given a sanitized, full sized pumpkin along with our first bunch of candy. They use long baskets to disperse the treats to keep it safe. I recommend bringing a LARGE bag or bucket to the event. You will be drowned in candy!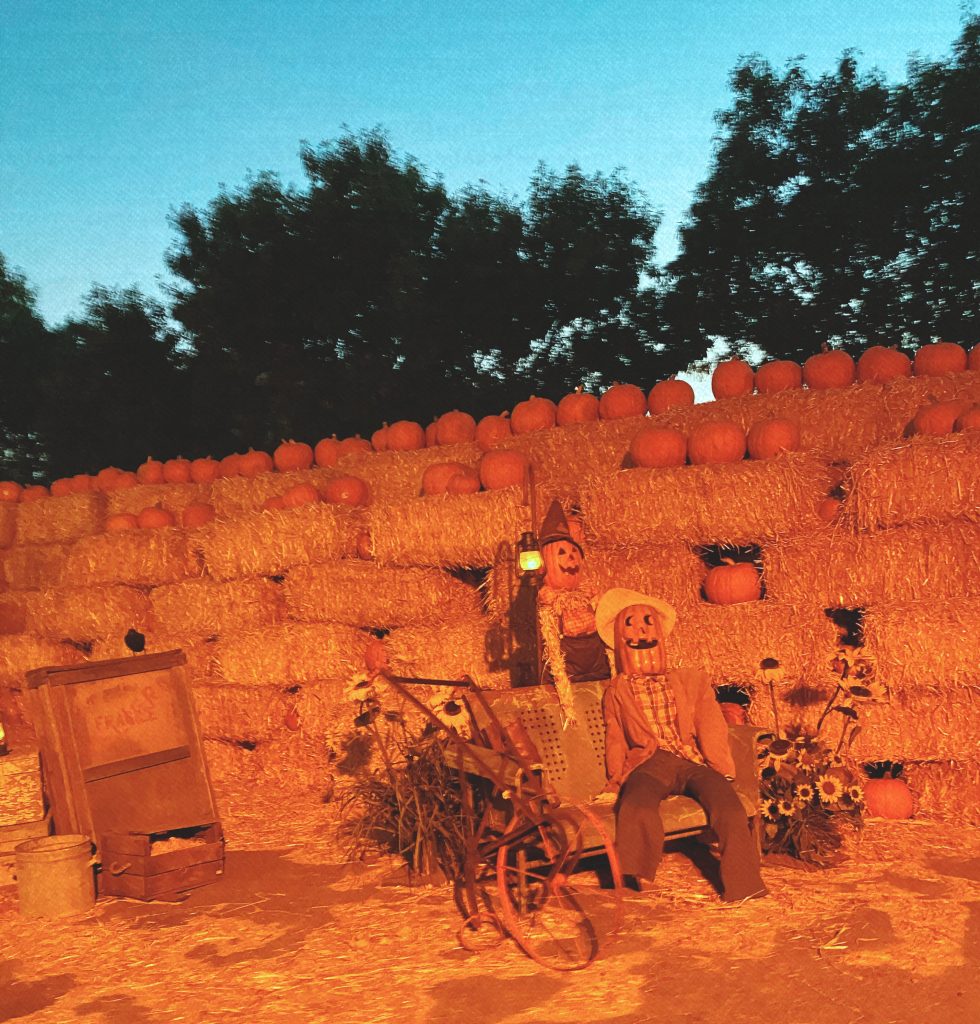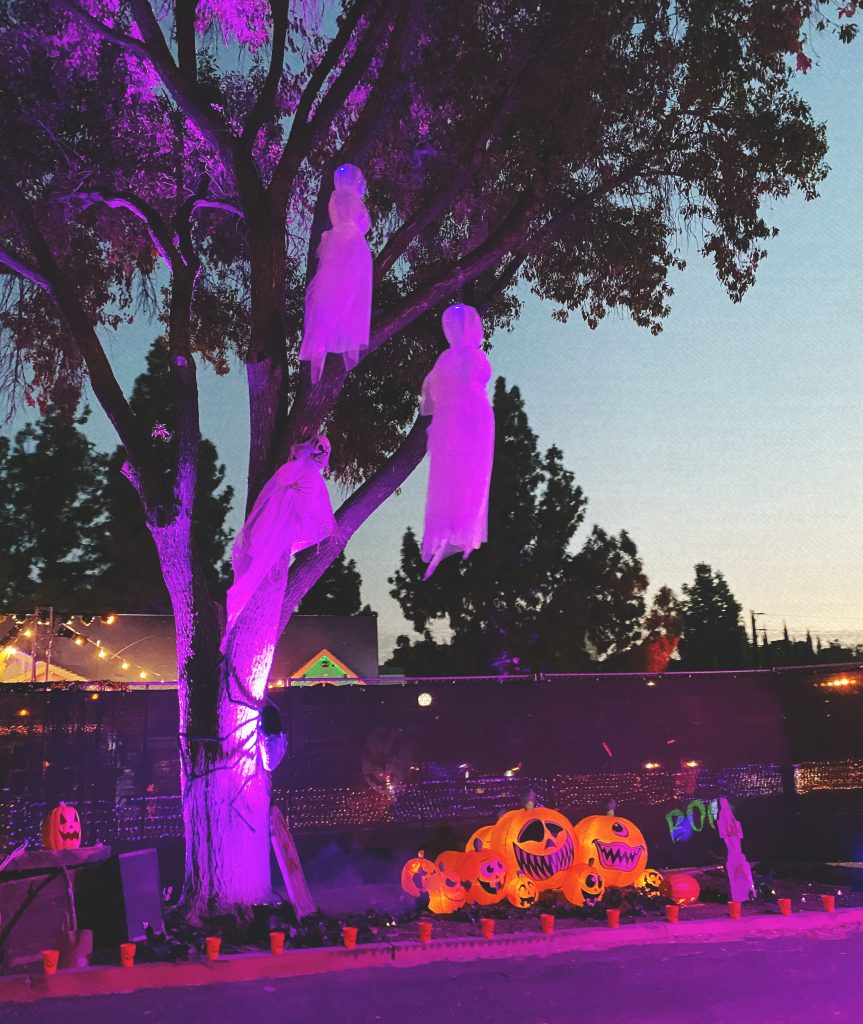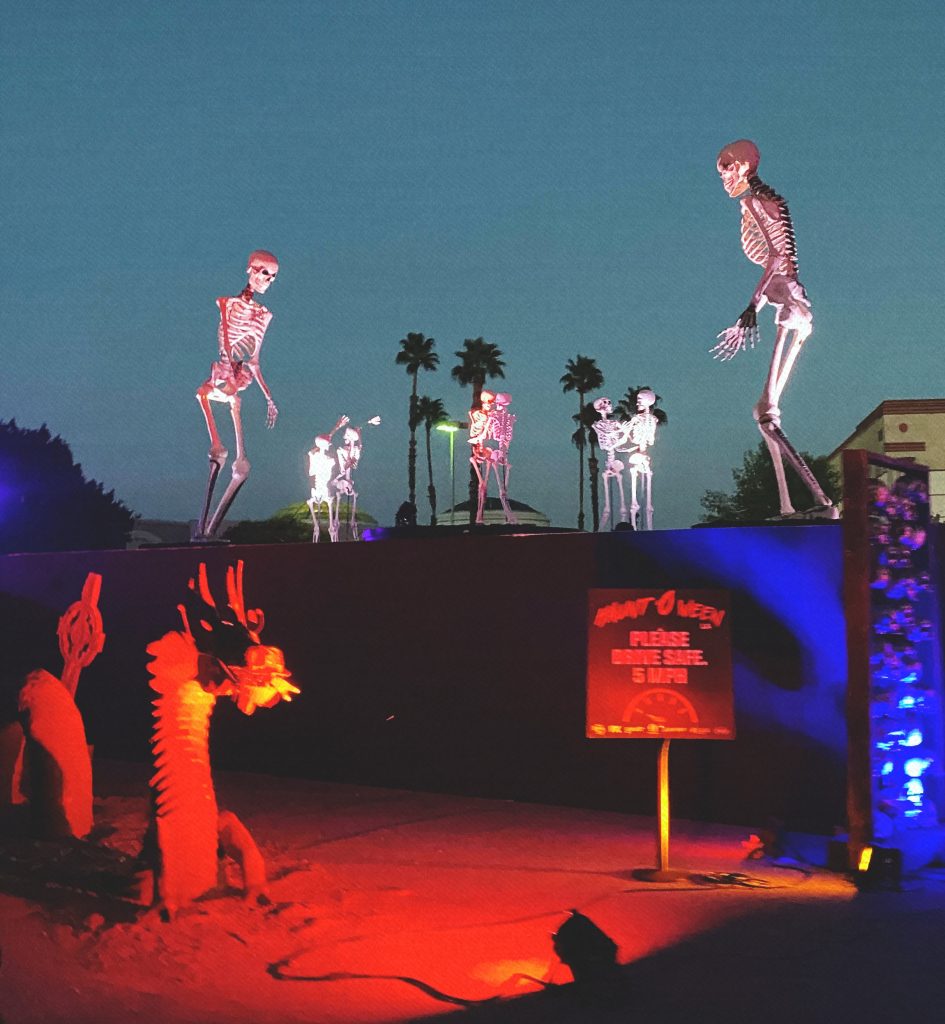 You are expected to drive slow and turn off your headlights. Don't worry. The zombies are friendly!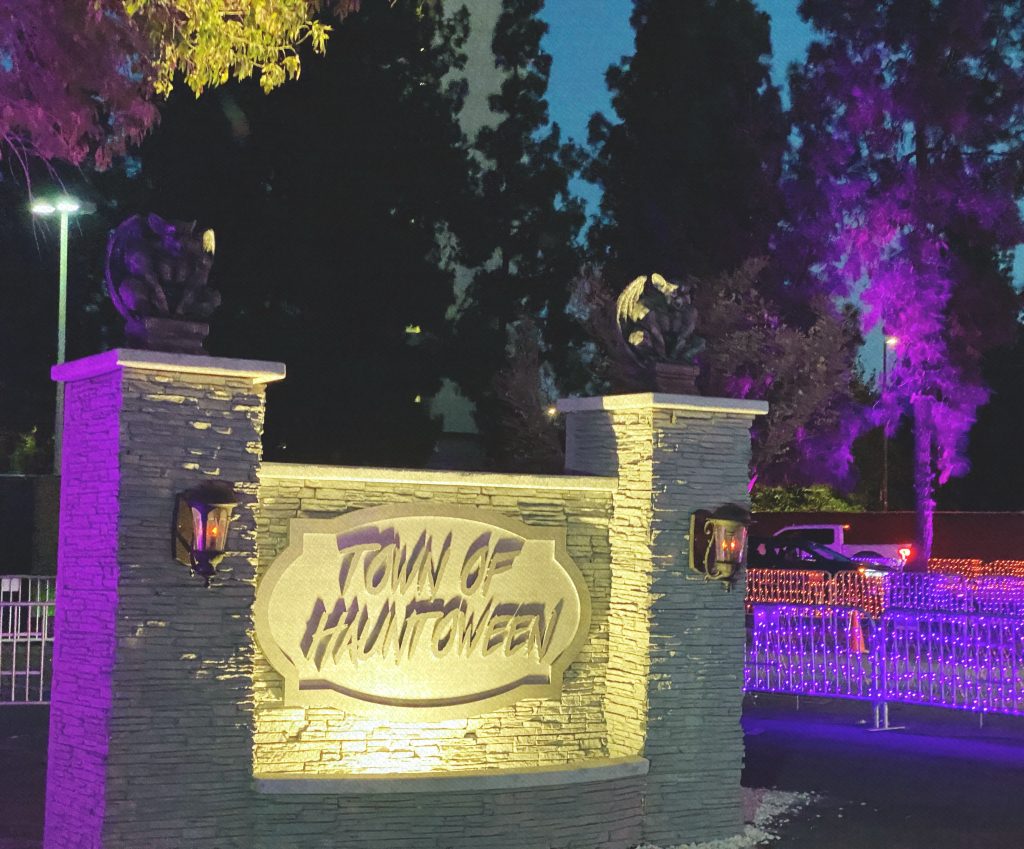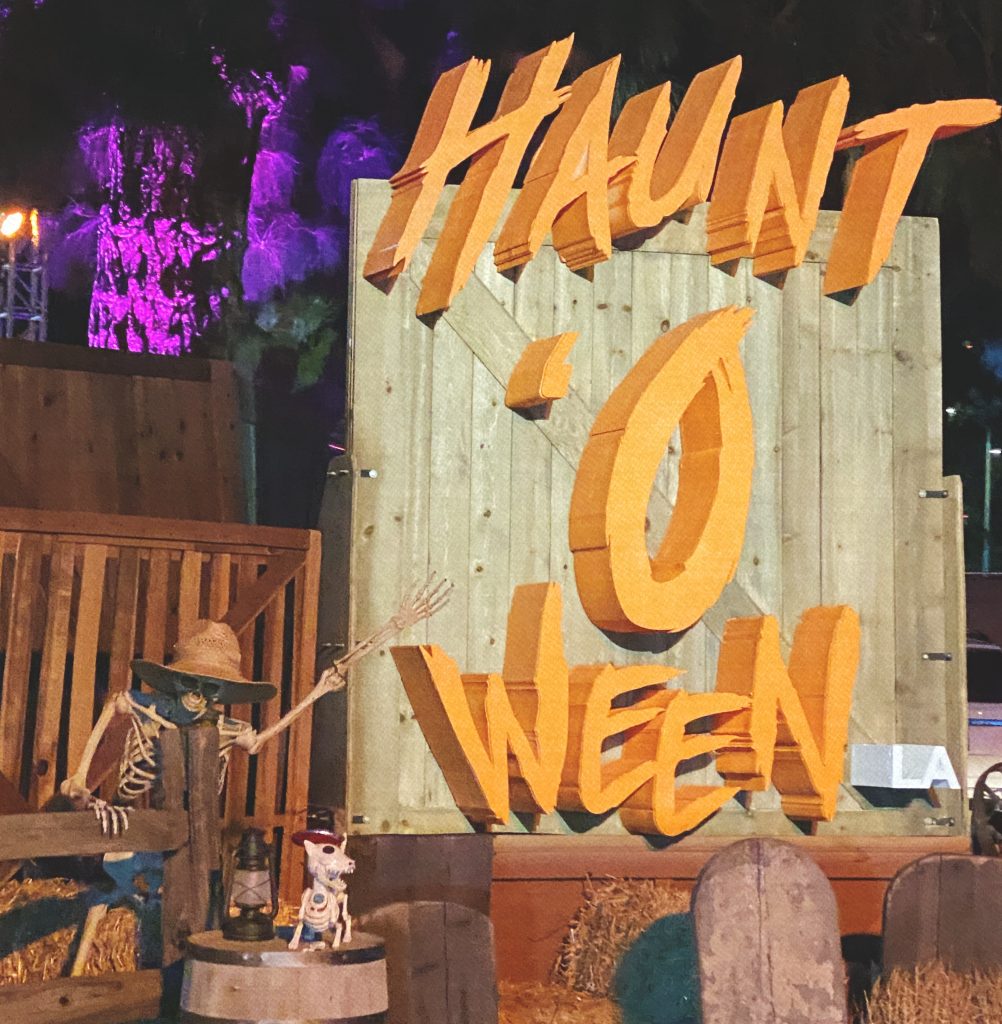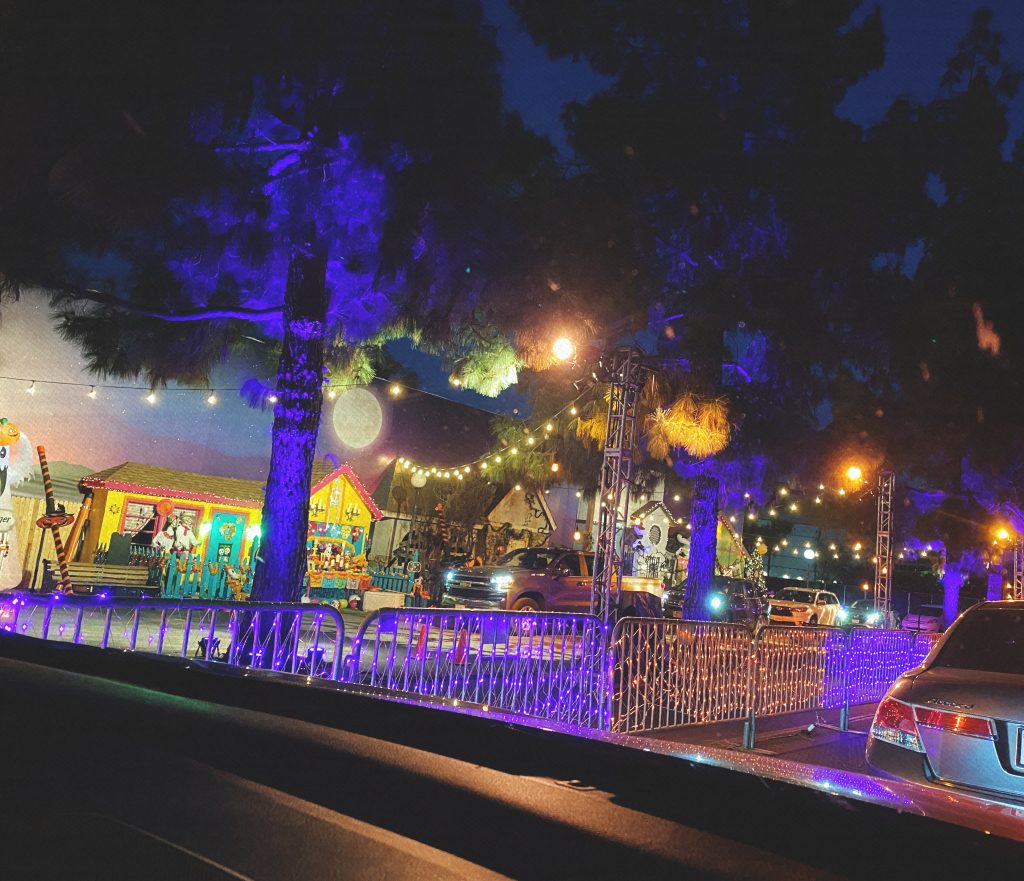 Haunt'O'Ween LA has a really cute setup, and you get to go "door to door" trick-or-treating. Each mini home has a theme. Beware, some employees take their characters very seriously, and will fling candy all over the inside of your car!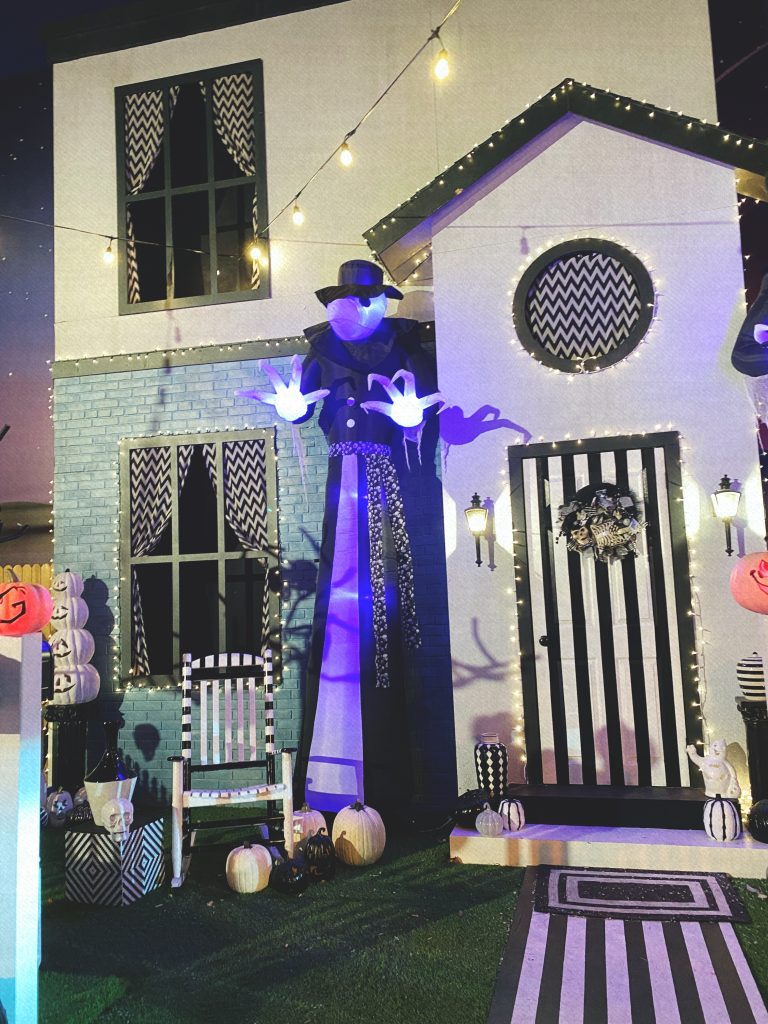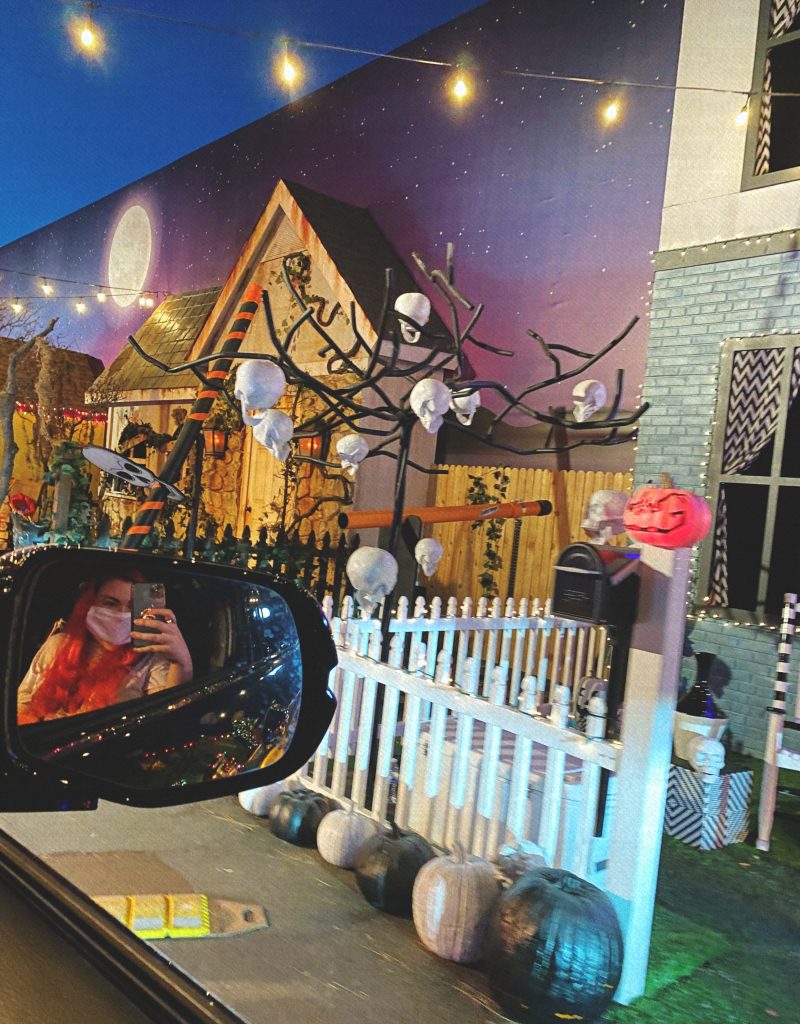 Hey, look. It's me! 😛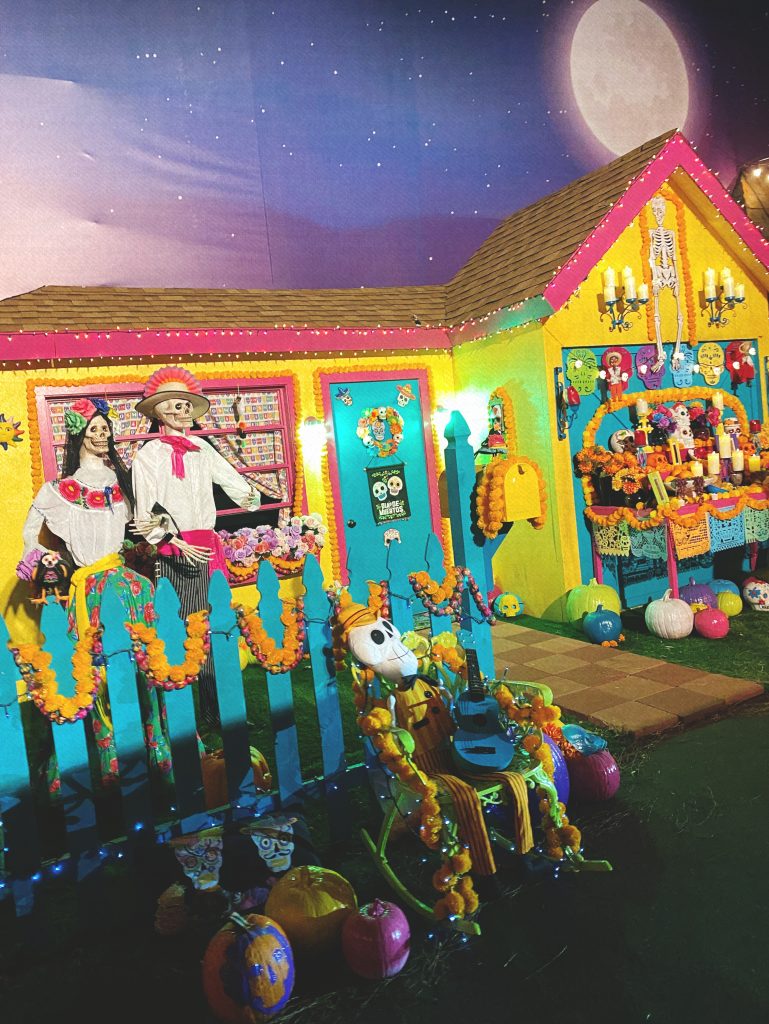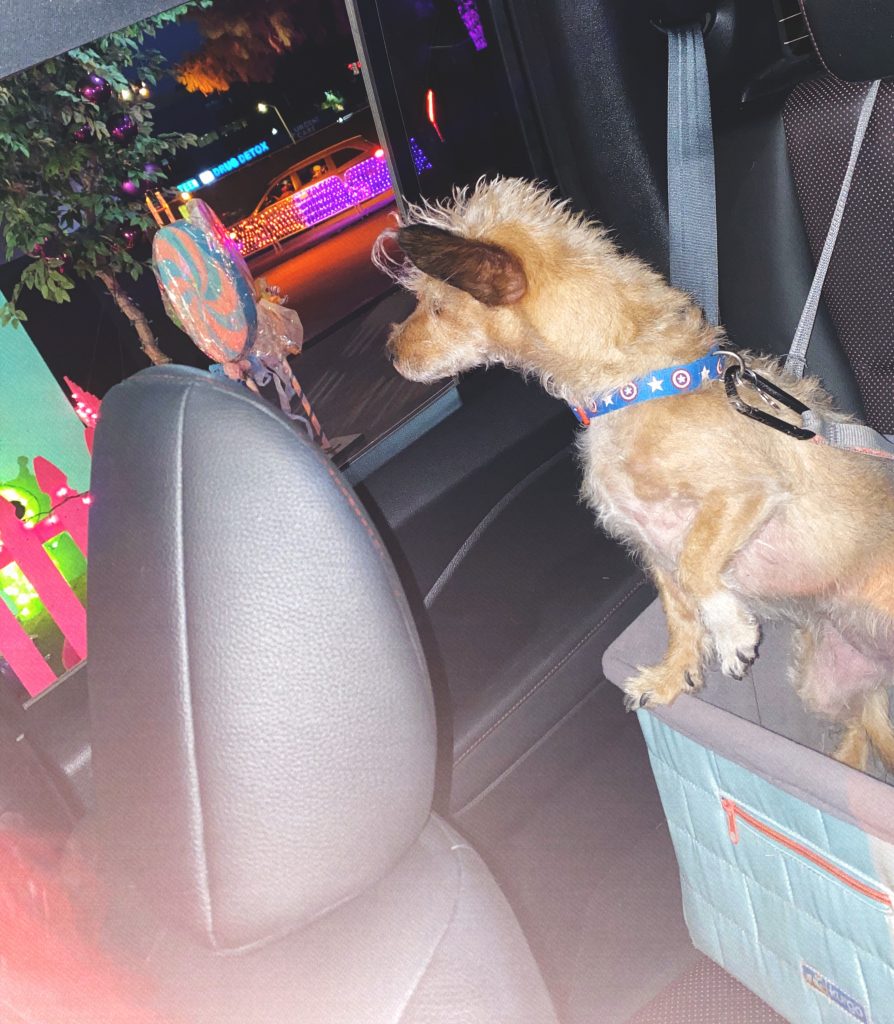 Not many of the local spooky drive thru events allow pets so I was grateful that Haunt'OWeen LA let Penelope join the fun.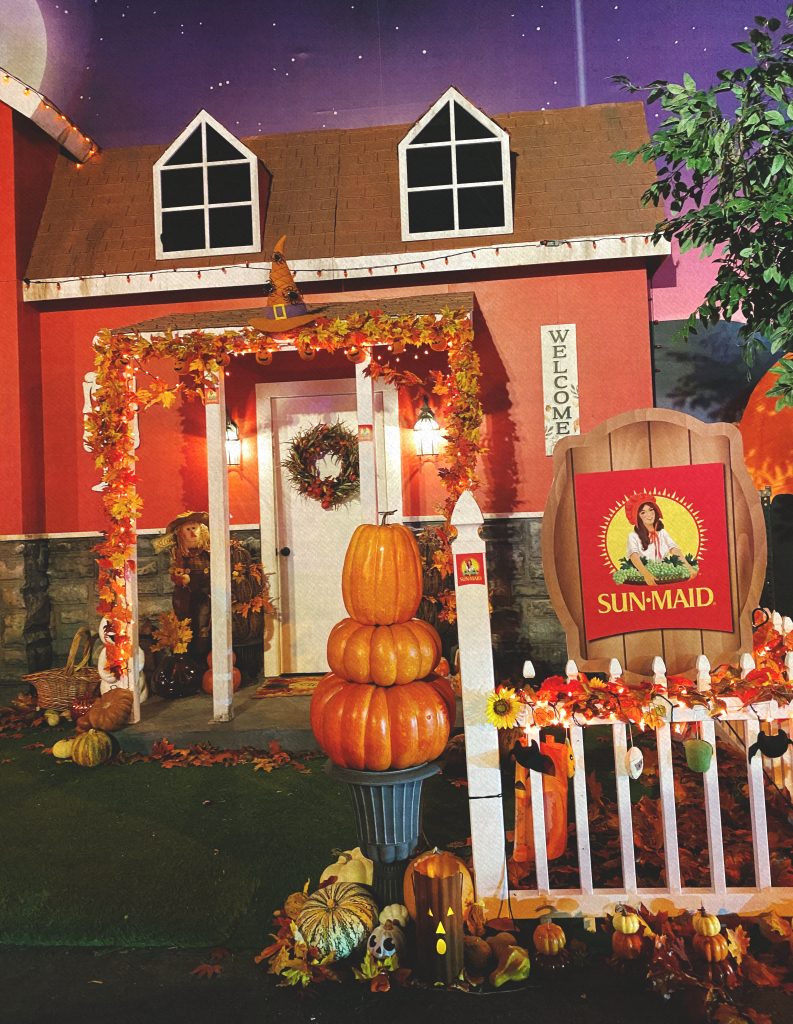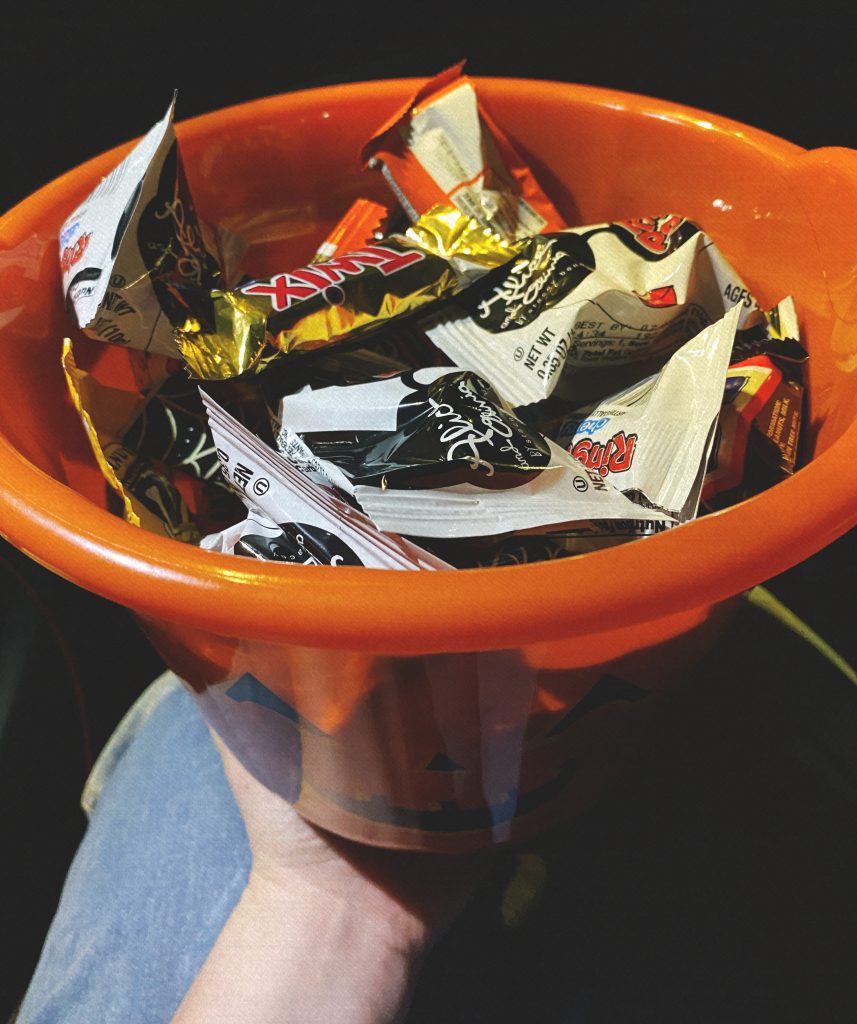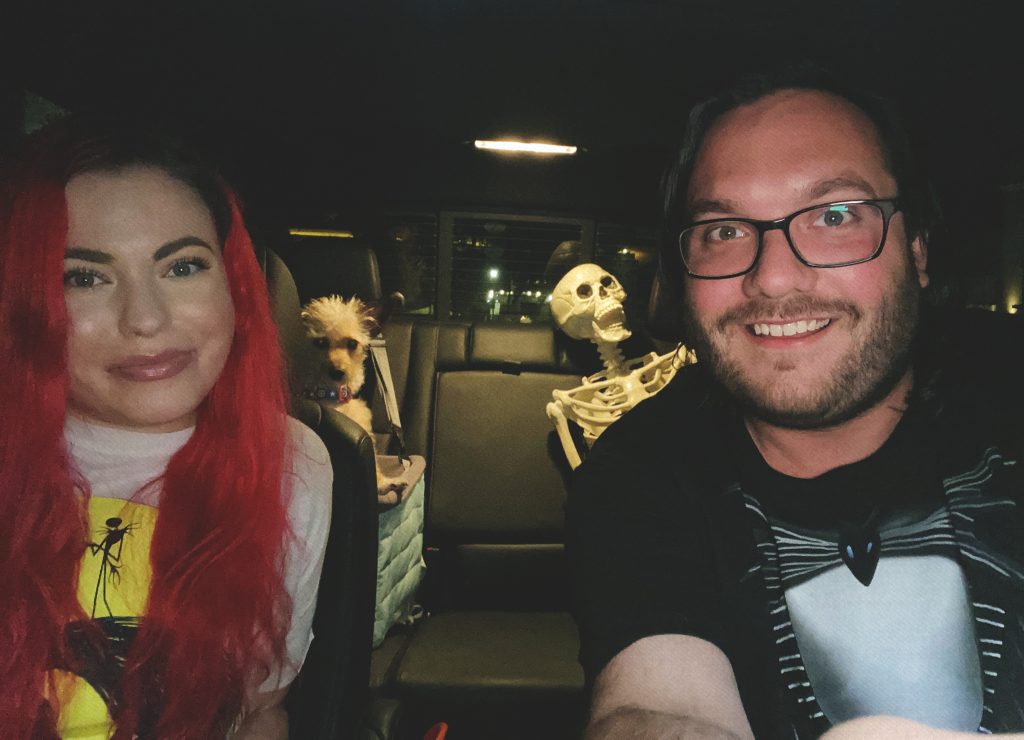 The four of us had a spooktacular evening trick-or-treating! 😛
Haunt'O'Ween LA kept everything safe and fun, and even though it was geared more towards kids, we enjoyed our time. My only complaint would be the photo op and video op confusion. Online it states that they are included with your ticket, but we did not see an area for either of them. I am not sure if it's only available for VIP, we completely missed the entrance or they did not have the zone open on this particular evening. It was still nice to have a family friendly Halloween festivity. Of course, we would have rather walked it with our friends, but given the circumstances, it was perfect.
Remember to use the restroom before arriving!
Hours: 3-9p.m. everyday until November 1st.
Parking: None.
Entrance Fee: $70 per vehicle.
Pet Friendly: Yes!
All my love,