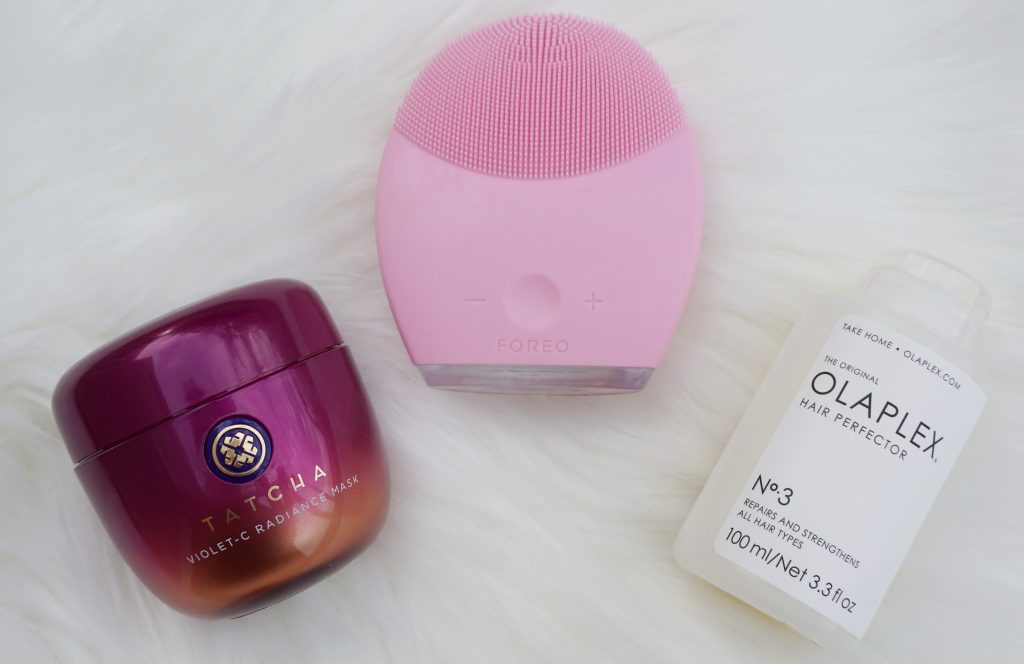 Happy Thursday! I recently shared some of my favorite products under $5, and now I feel inclined to share my favorite high end products. I originally titled today's upload "Products Worth the Splurge", but it didn't sit well with me. I hear a lot of beauty influencers and Youtubers say "…But it's worth it" nonstop, and it makes my skin crawl. There is absolutely NOTHING wrong with liking and using luxury products, but you do not know someone's budget. Maybe the $100 product you're pushing is all they have for groceries for the month. You never know someone's situation, and while luxury items are phenomenal, they're not worth compromising your budget. There are plenty of drugstore options that perform just as well, if not better, than high end. Speaking of, you will soon see that I included very little high end makeup because I prefer the drugstore options. Skincare is the area where I invest the most because I have acne prone, sensitive skin that needs all the help it can get. Plus, I'm turning the big 25 this January.
I apologize for my mini rant.
Bottom line: Never apologize for enjoying high end products. Never feel inclined to buy high end products. Do what is best for your lifestyle.
I can drop $50+ on skincare, foundation, lipstick and shoes without hesitation… But ask me to do the same for primers, makeup brushes, mascara, accessories or clothing? NO WAY. I know a lot of people who would NEVER wear thrifted clothes, and will only be seen wearing designer. Then there are others who ONLY wear high end makeup, but buy little to no skincare products. Everyone is vastly different, and I think it is SO interesting to see what others prefer.
I'm going to try, and keep this as short as possible because I know my favorites can be a lot to read. Wish me luck!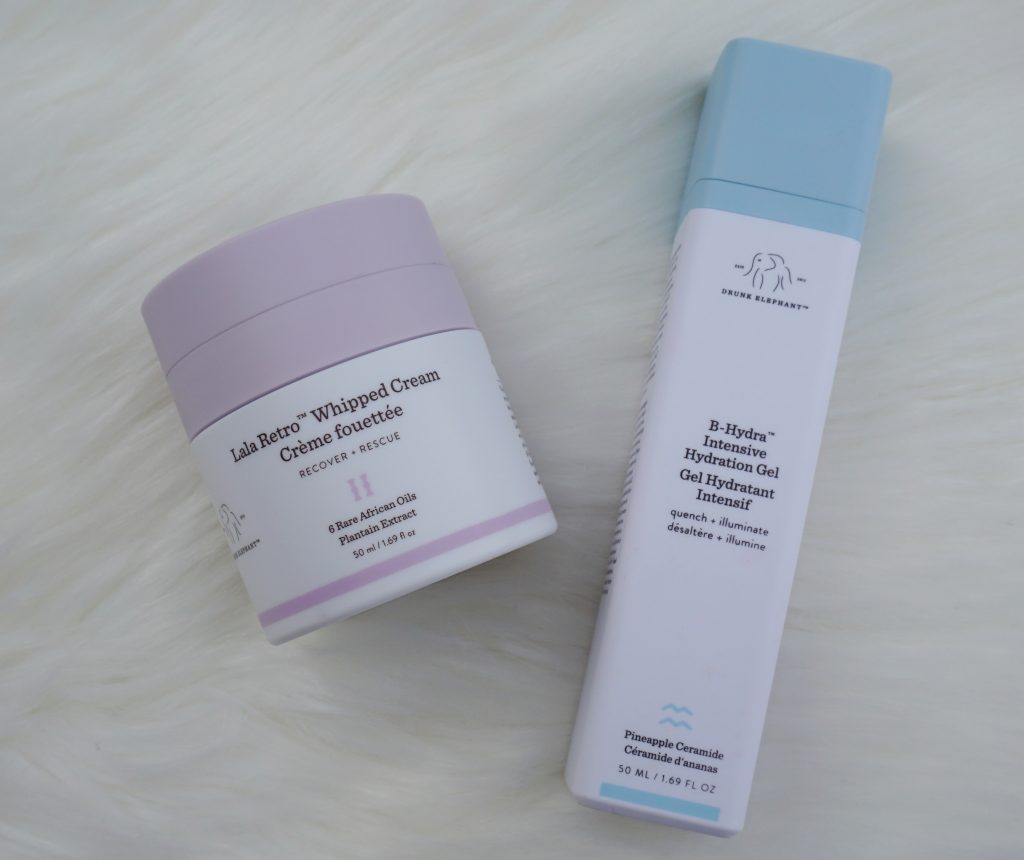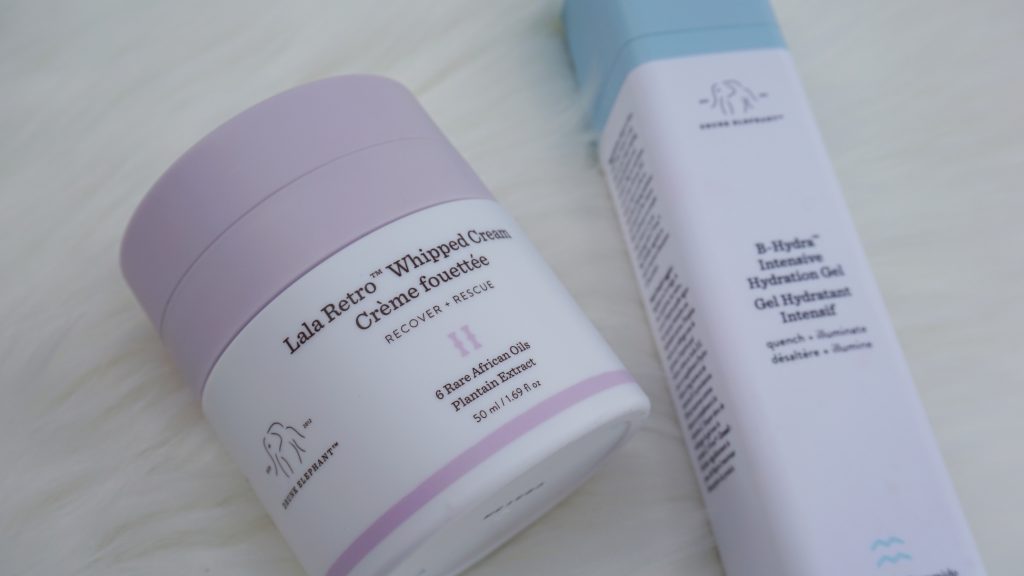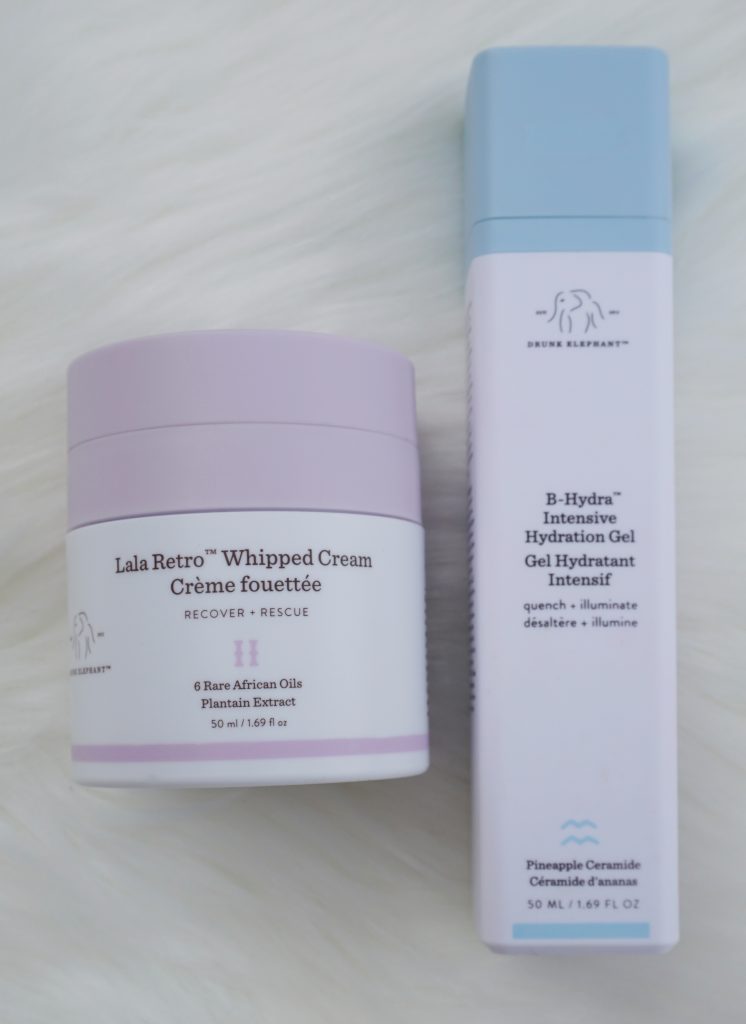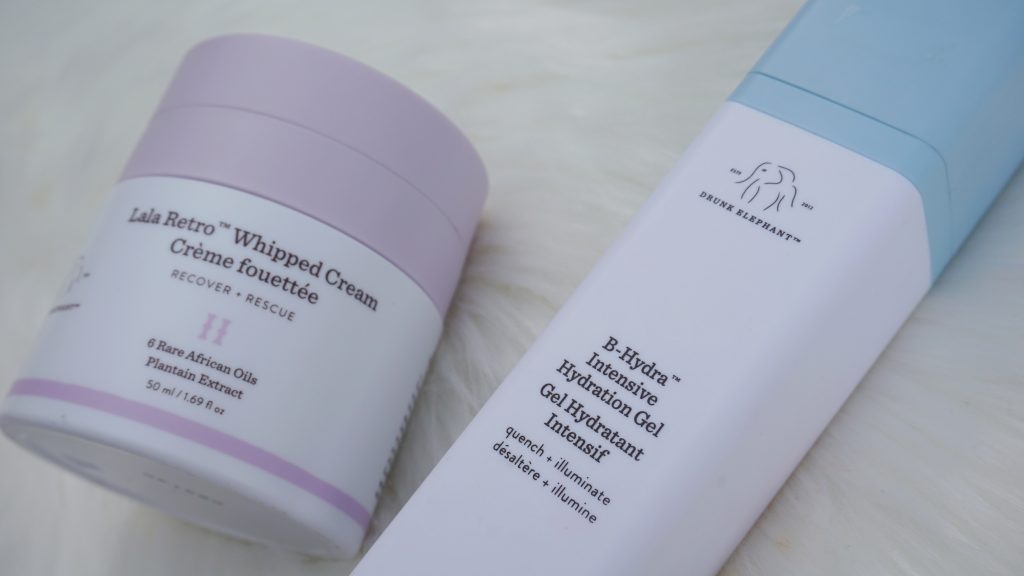 Drunk Elephant B-Hydra Intensive Hydration Gel ($52): Drunk Elephant has exploded all over the internet, and while it can get a little repetitive at times, they truly deserve the attention. The B-Hydra Gel was the first Drunk Elephant product I ever bought, and it really helped hydrate my skin. If you have oily skin, I'm not sure if you would like it, but if you have normal, combo or dry, you would love it. It is lightweight, and works well under any moisturizer!
Drunk Elephant Lala Retro Whipped Moisturizer ($60): My skin was SO dry, and cracked last winter. Nothing I did helped, and I had accepted my new life as a crustacean. Then when we were walking around Downtown Disney for my birthday, and I figured it was the perfect excuse to splurge. I grabbed the Lala Retro Cream at Sephora, and it has been a part of my routine ever since. It depends on how my skin is feeling that day, but for the most part, I only use it at night. It does exactly what the bottle claims. Recover and Rescue.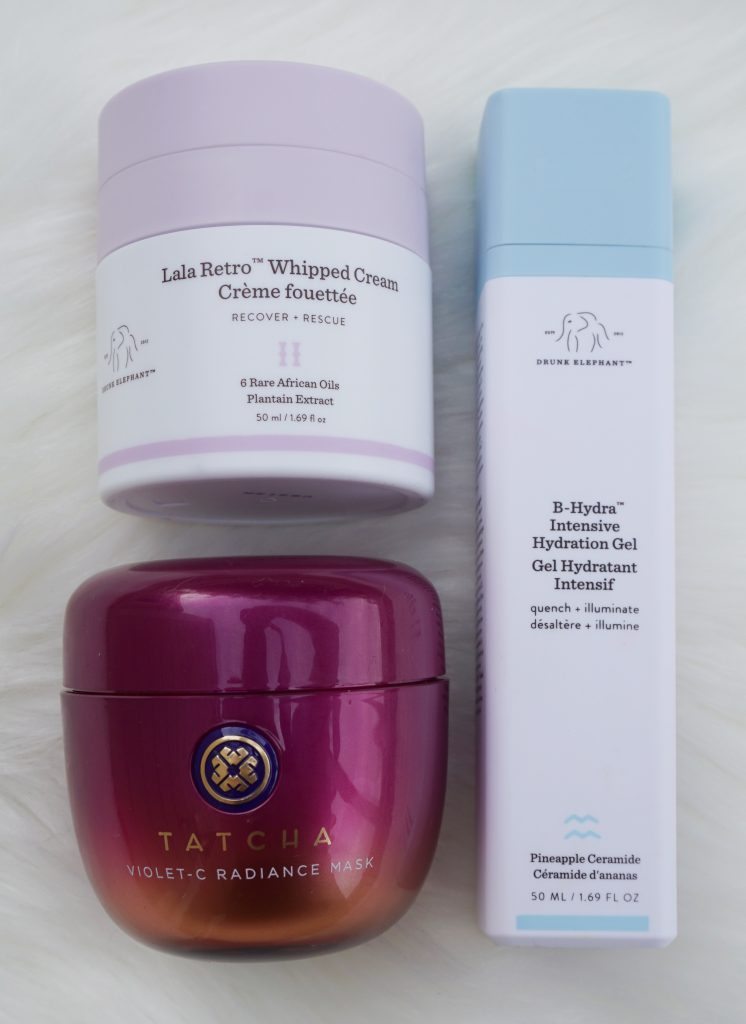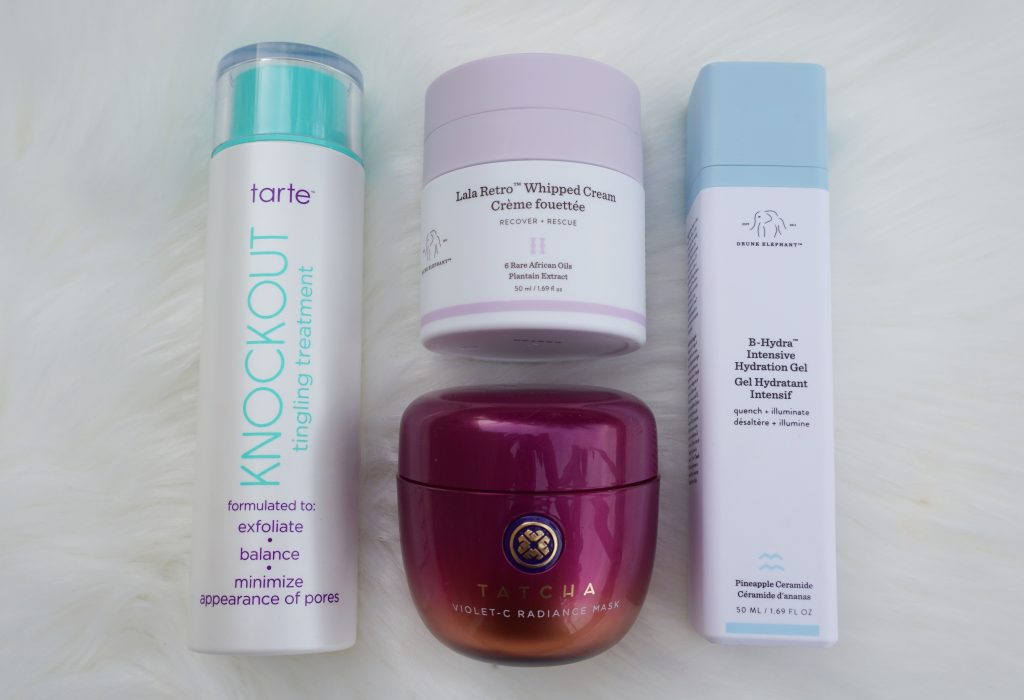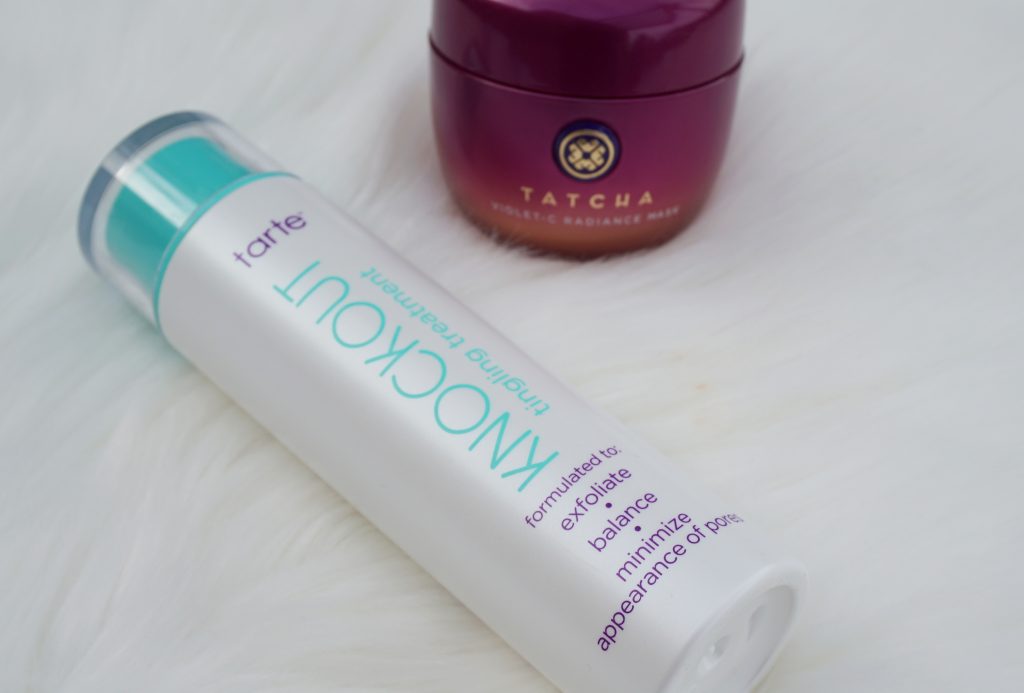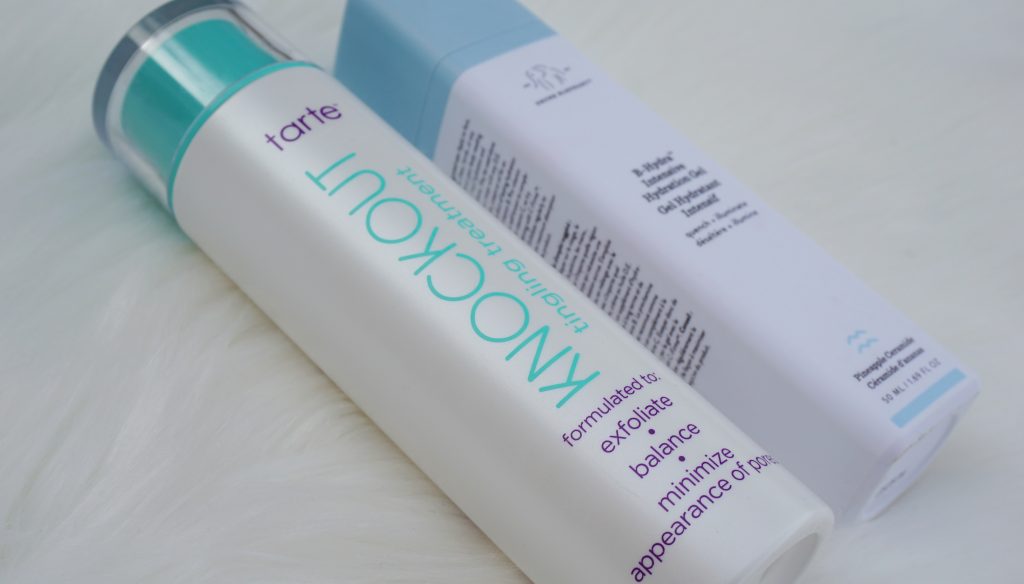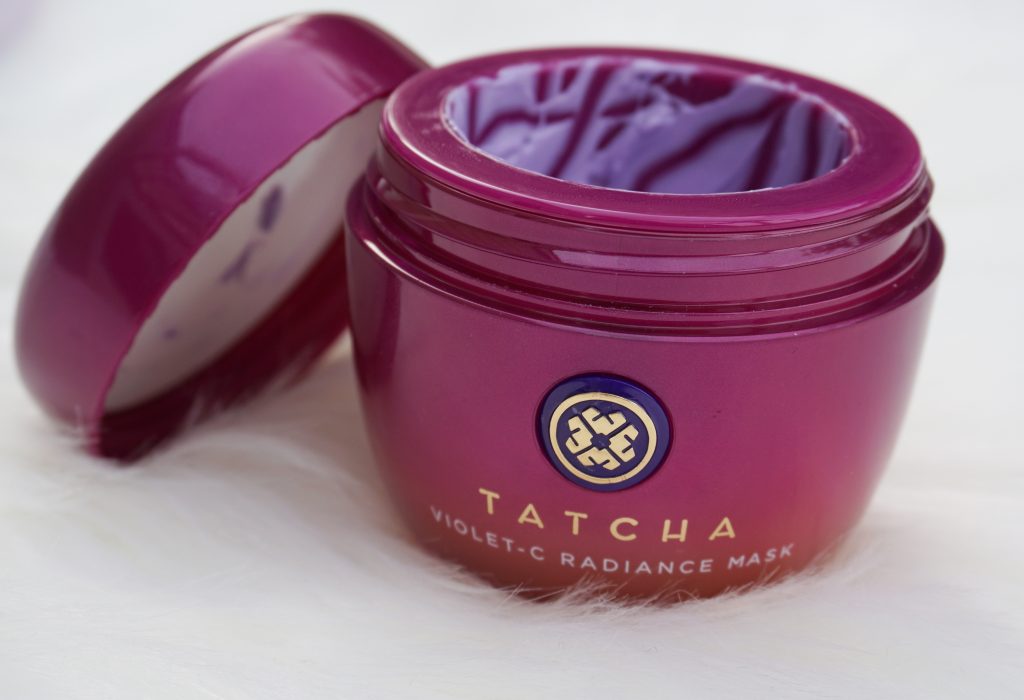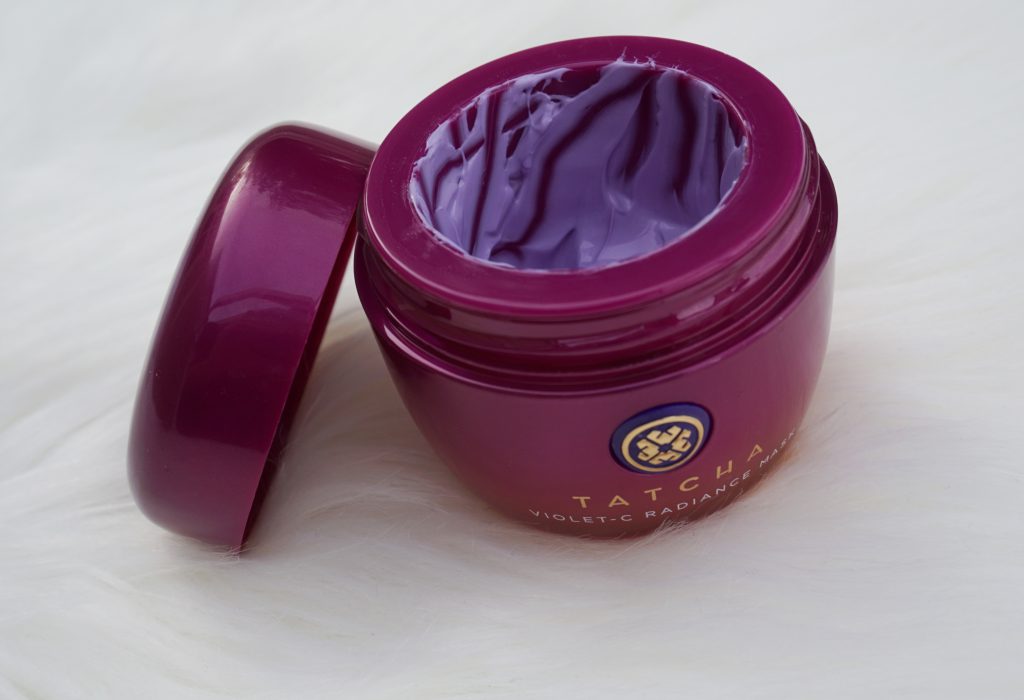 Tatcha Violet – C Radiance Mask ($68): This is the first mask in a very long time that I actually SEE results immediately after use. It doesn't necessarily detox active acne, but it will BRIGHTEN your skin. I even apply it a little closer than normal under my eyes, and it helps with my bags and discoloration. I wish they put more product in the jar for the price, but it is what it is.
Tarte Knockout Tingling Treatment Toner ($39): I originally bought this because of Stephanie Nicole, and it is now a must have in my skincare. I only use it 2-3 times a week, and it minimizes any and all acne! I use it at night, and when I wake up, my zits have shrunk. They are still there, but MUCH smaller. The pores around my T zone appear smaller too. I have sensitive skin, and I have never experienced any irritations from it.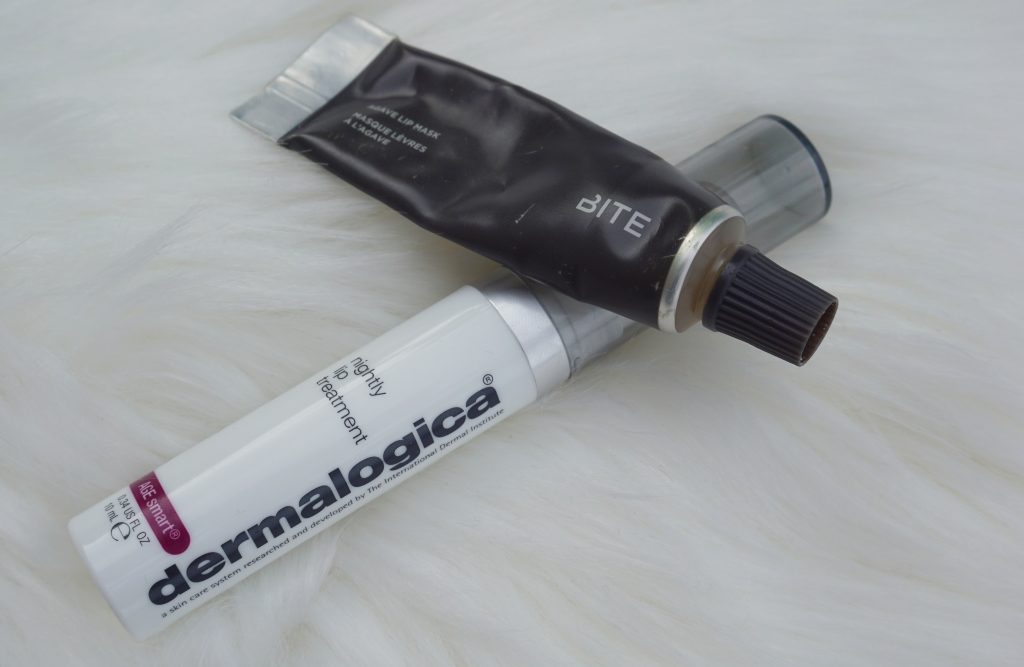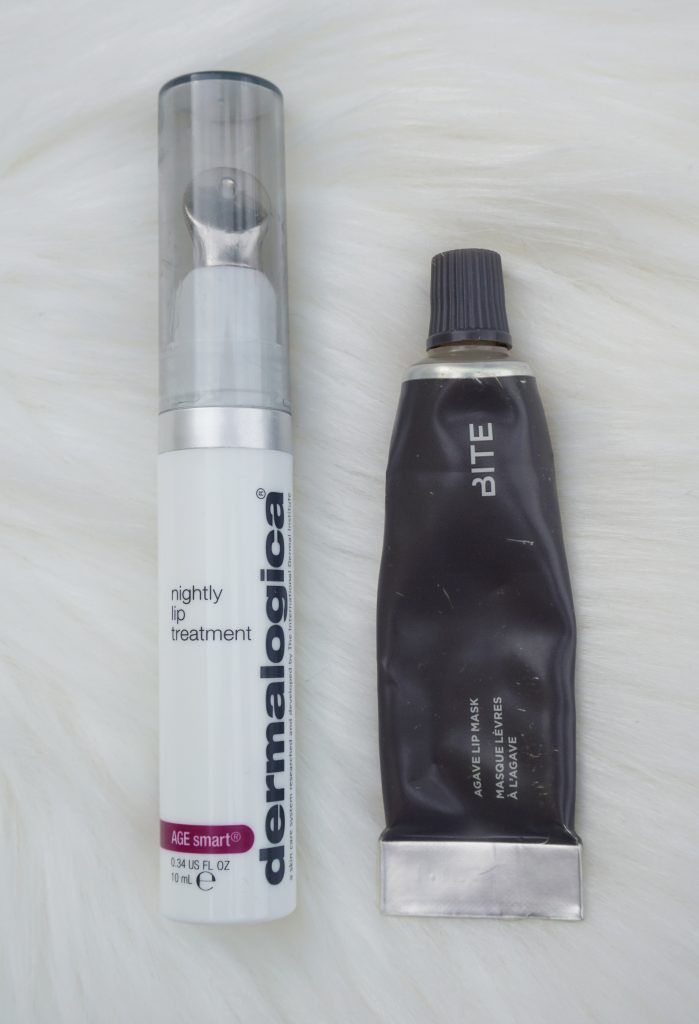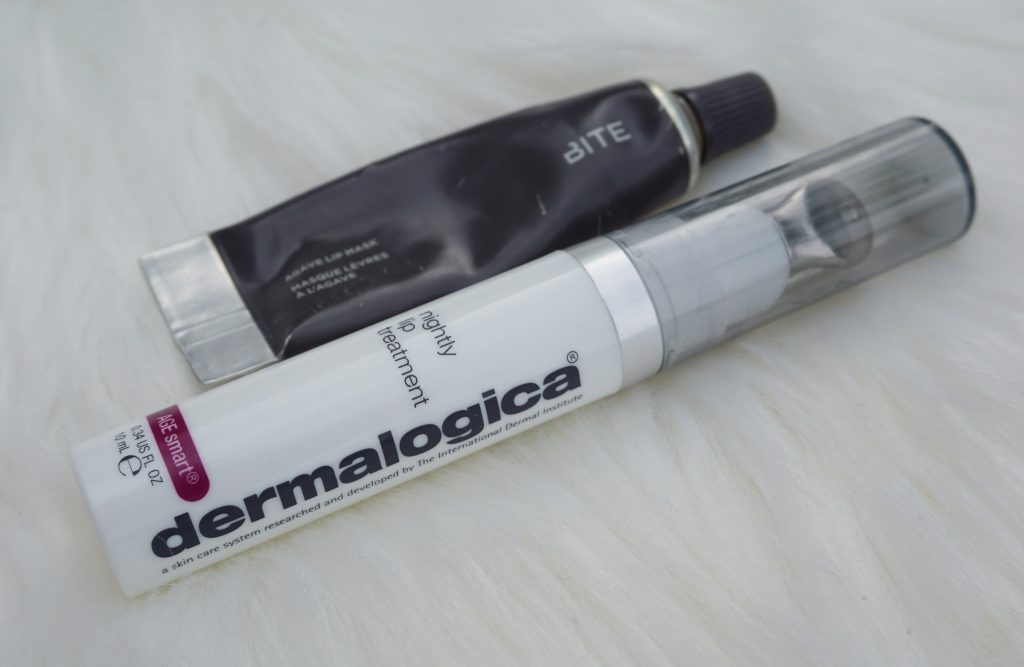 Dermalogica Nightly Lip Treatment ($49): I know what you're thinking. Meghan has lost her mind! Fifty dollars for a lip treatment is INSANE. Believe me. I wanted to hate it, but it is SO good. It's not thick like the Bite Beauty mask. It's thinner, creamier, and it immediately soaks in. The small lines on my lips have shrunk, and I notice a HUGE difference the day after I use it. Since it's so expensive, I alternate the nights that I apply it with a drugstore option.
Bite Beauty Agave Lip Mask ($26): I have the original one, but just yesterday, I learned that they also have tinted Agave Lip Masks! It is on my list of things to try because I love when lip masks have a touch of color. Sometimes I will use it at night, but I mostly use it as protection in the winter. If you're going to be out in the snow, maybe snowboarding or skiing, this will save your lips. It was all I was wearing on my lips when we got stuck walking through a hailstorm in Oregon (Big oops on my part). I thought for sure they would be angry, dry and cracked that night, but nope! The Agave Lip Mask stayed put the entire time, and protected my lips. I even applied a small amount around my nose to keep it from getting red and irritated. #resourceful 😛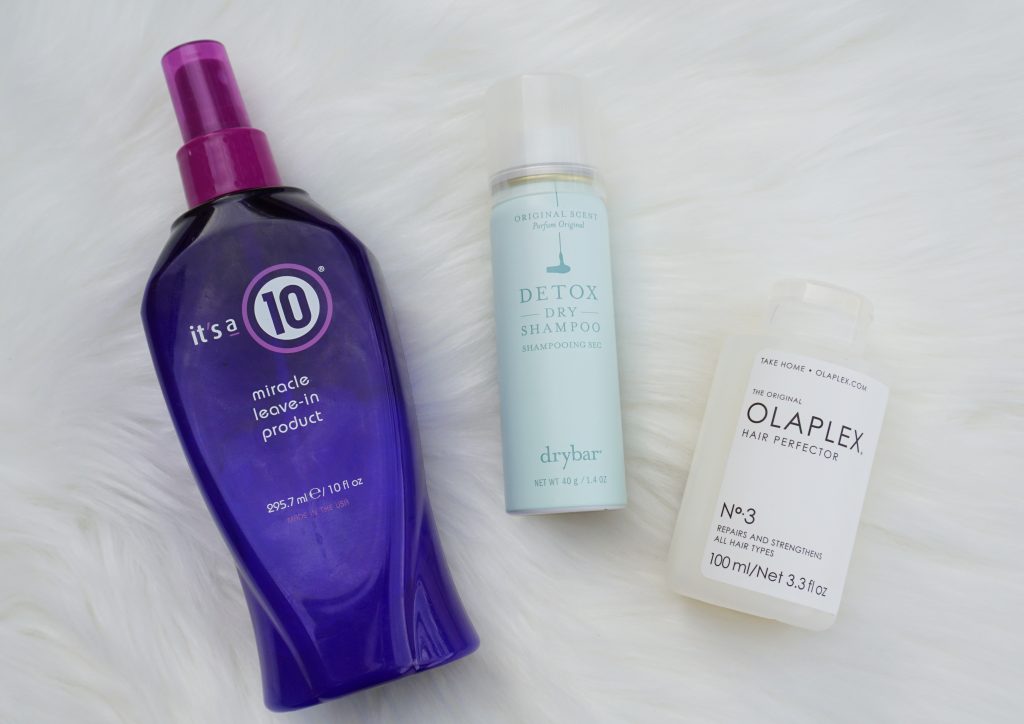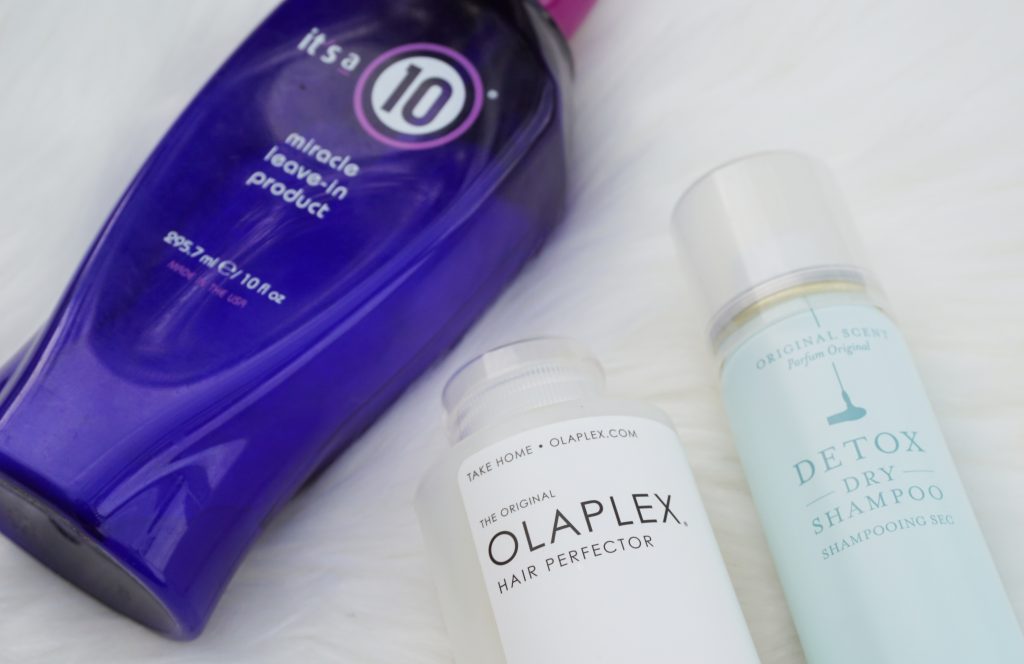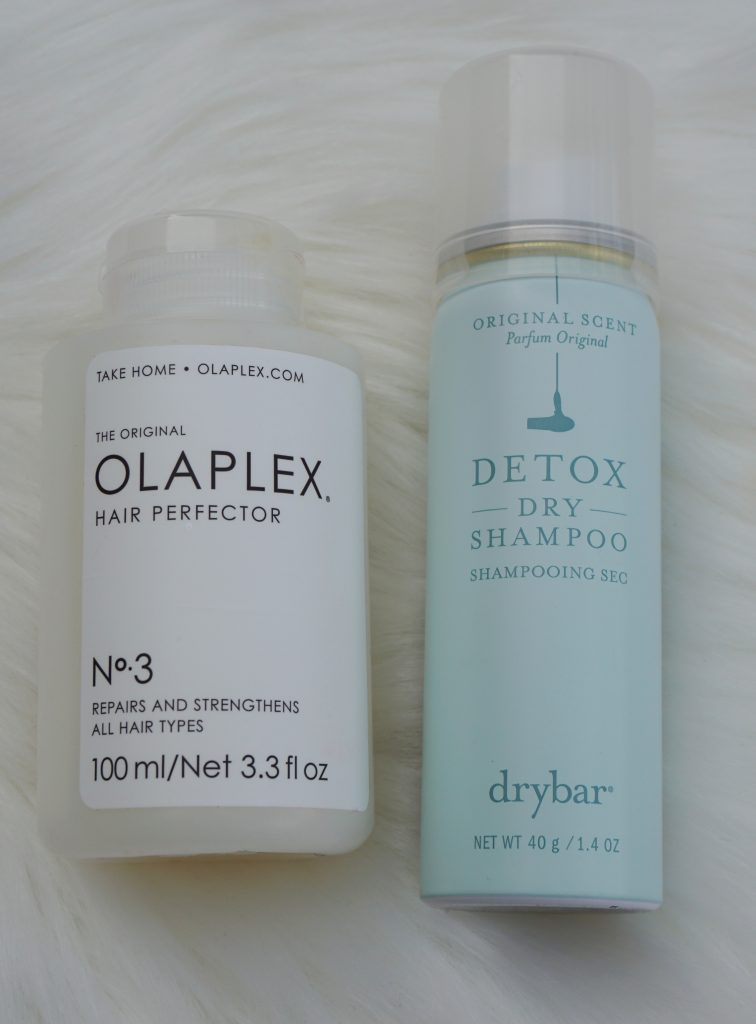 It's A 10 Miracle Leave-in Product ($38): I have tried so many leave in products, and I always come right back to the It's A 10. It's like giving your hair a glass of cold water when it has been wandering in the desert. It's also one of the very few products I love so much that I ALWAYS keep a mini size in our travel bag. I can't be without it.
Drybar Detox Dry Shampoo ($23): Right after I shot these pictures, I bought a full size bottle of the Detox Dry Shampoo. I was trying to use what I had first, and procrastinate as long as I could with buying a full size. I cry a little bit every time I need to buy more, and depending on the month, the travel size may be the only one in the budget. As someone who washes their hair 1-2 times a week, dry shampoo is a MUST. I have hated every other dry shampoo that I've tried, and so far, Drybar is the ONLY one that I enjoy.
Olaplex Hair Perfector No. 3 ($28): If you have color treated hair, YOU NEED THIS. Even though it has been almost two years, my hair hasn't been the same since I bleached it. Adding Olaplex into my routine has been a huge game changer, and I can't go without it. Pretty sure it's made out of unicorn poop and some kind of magic.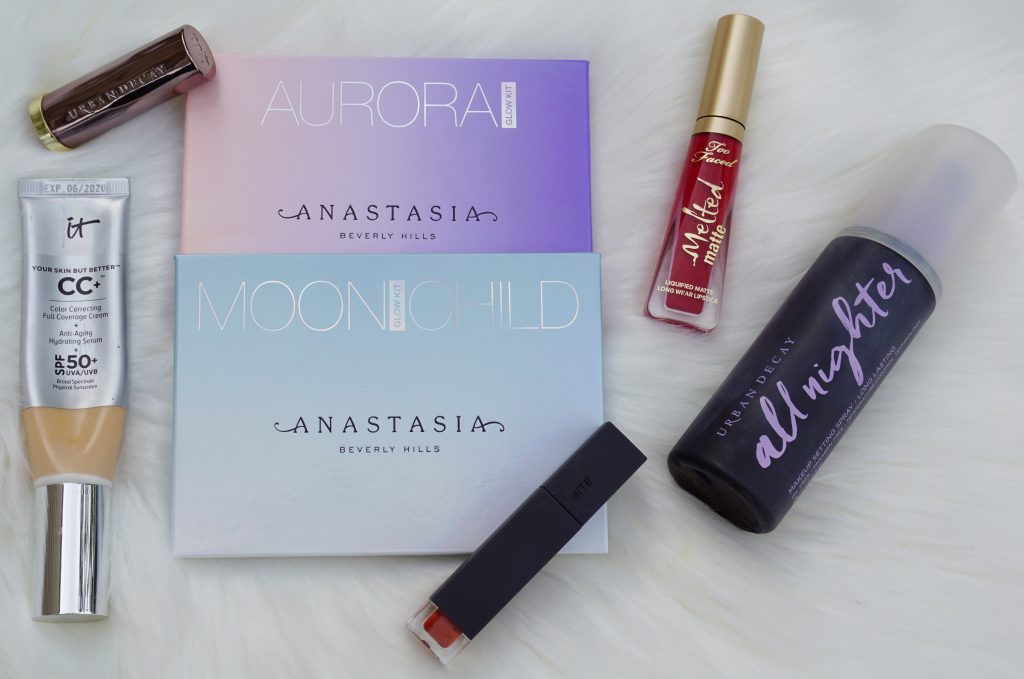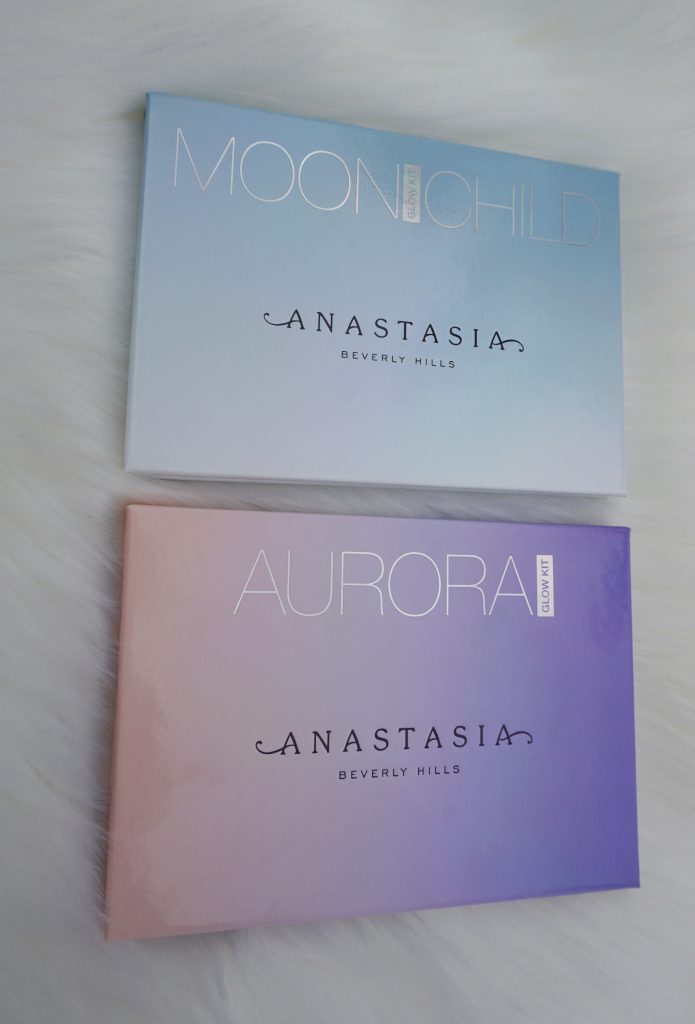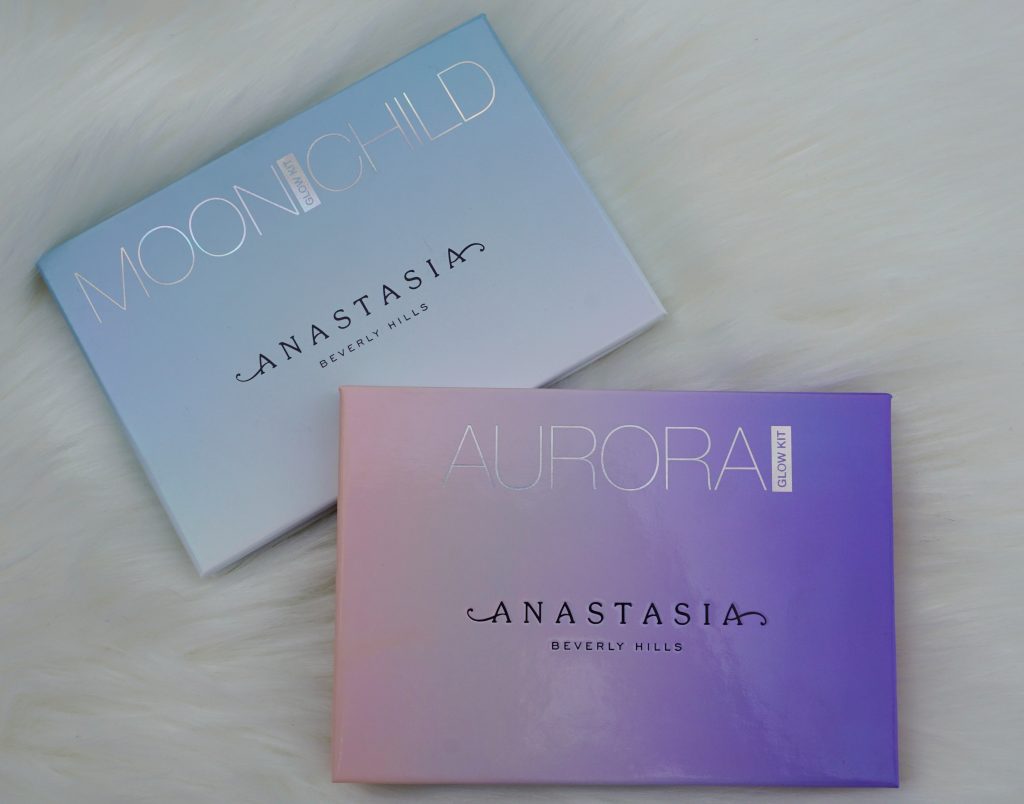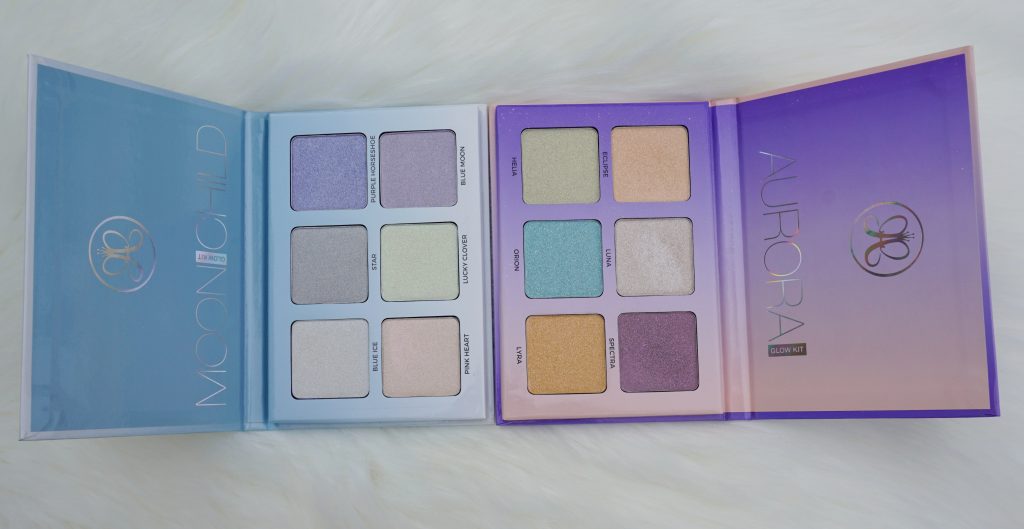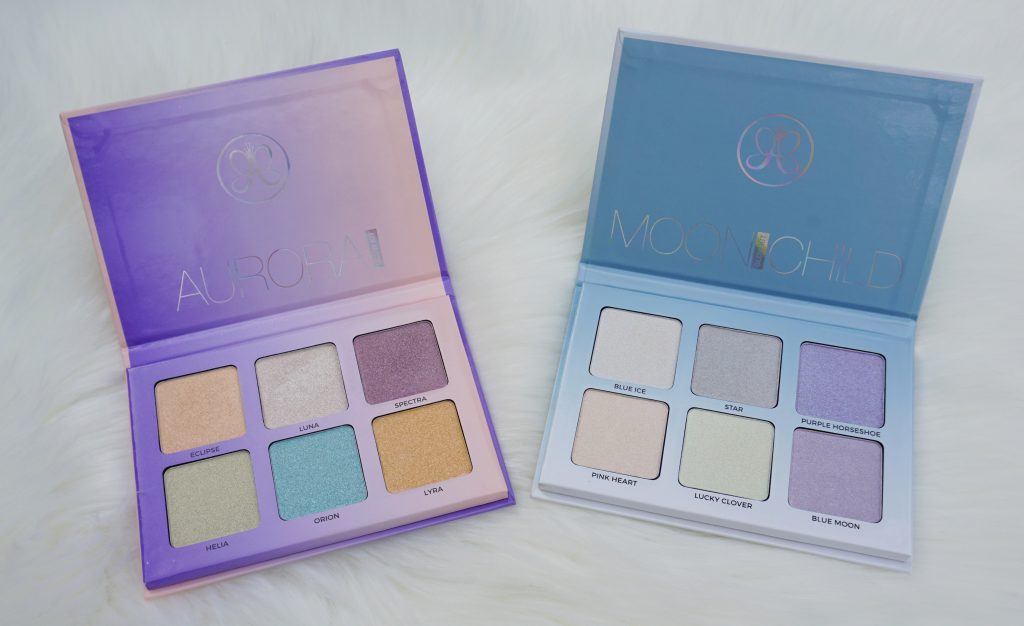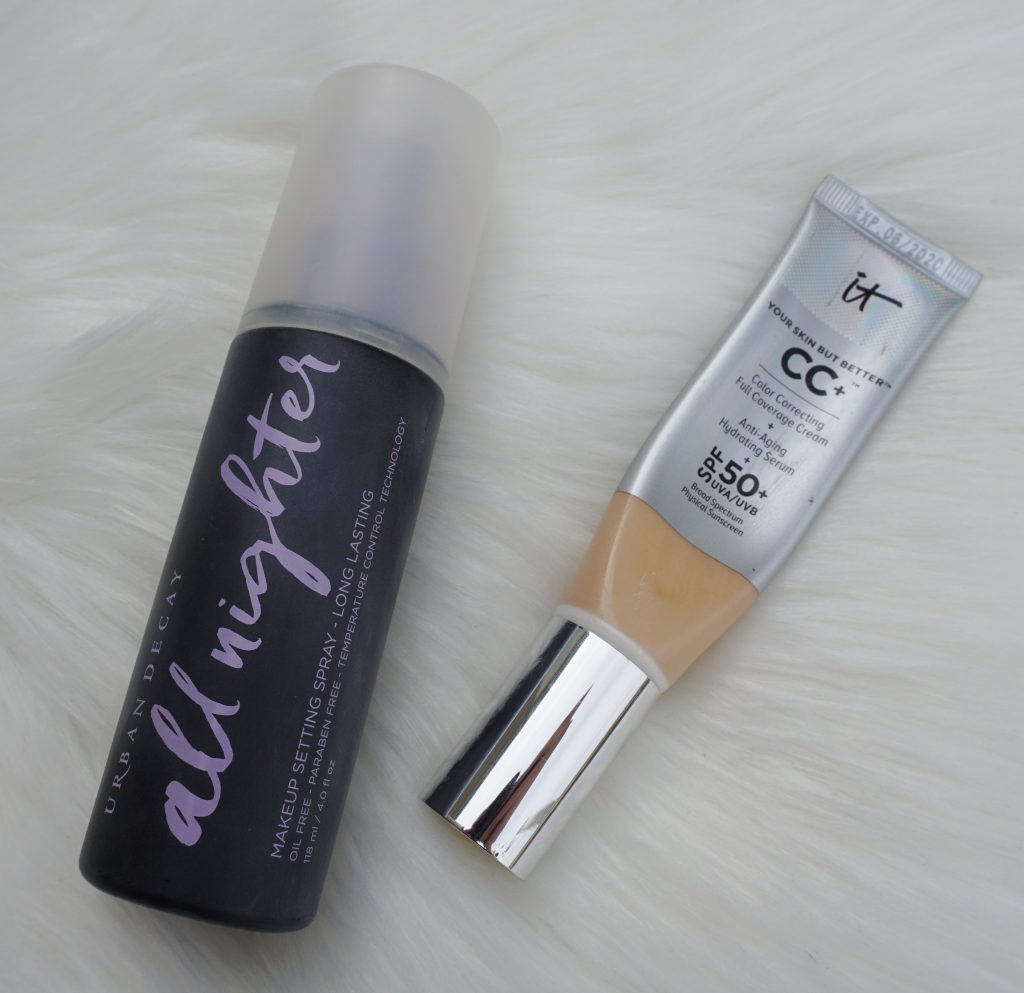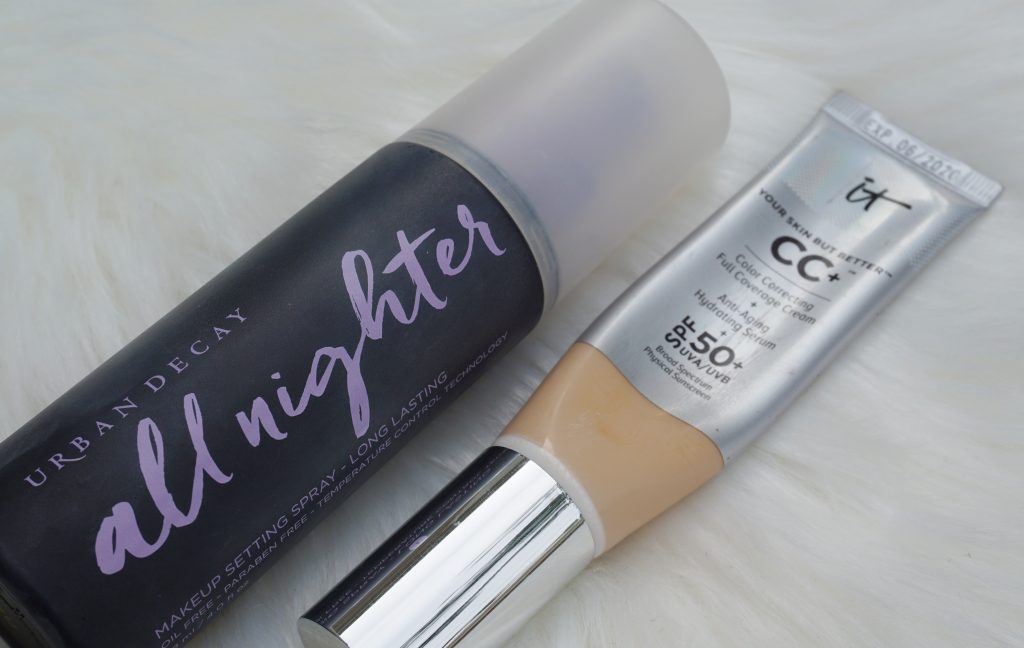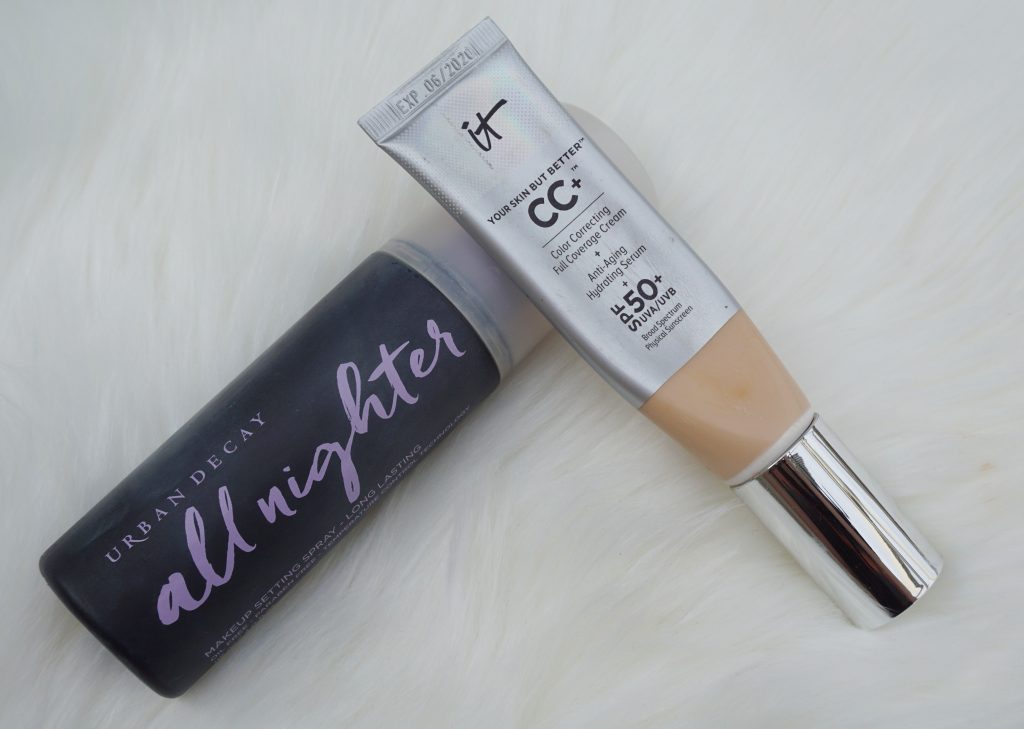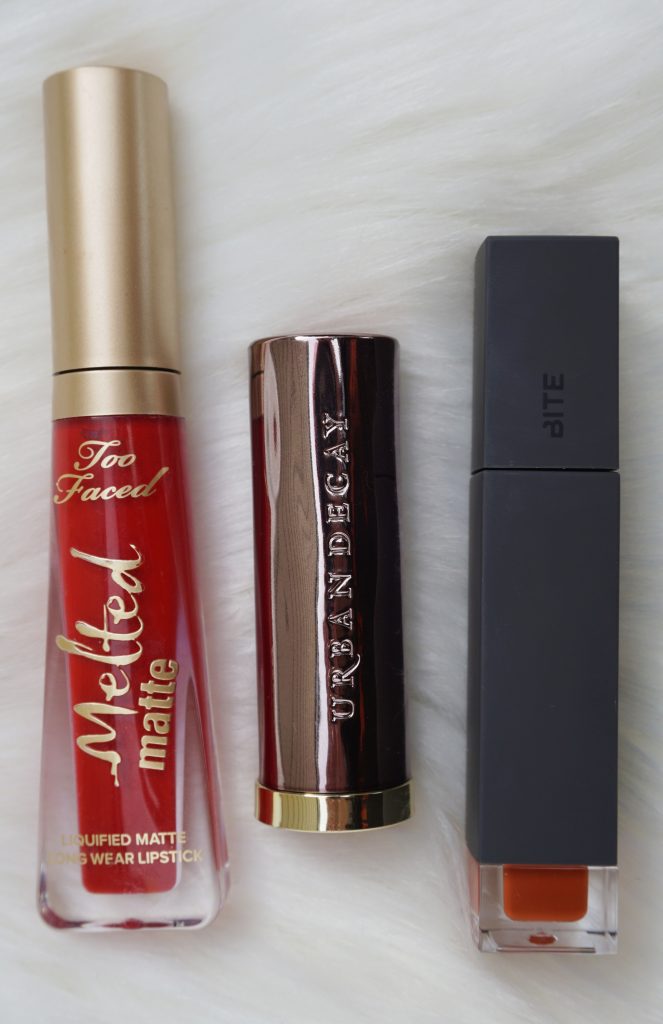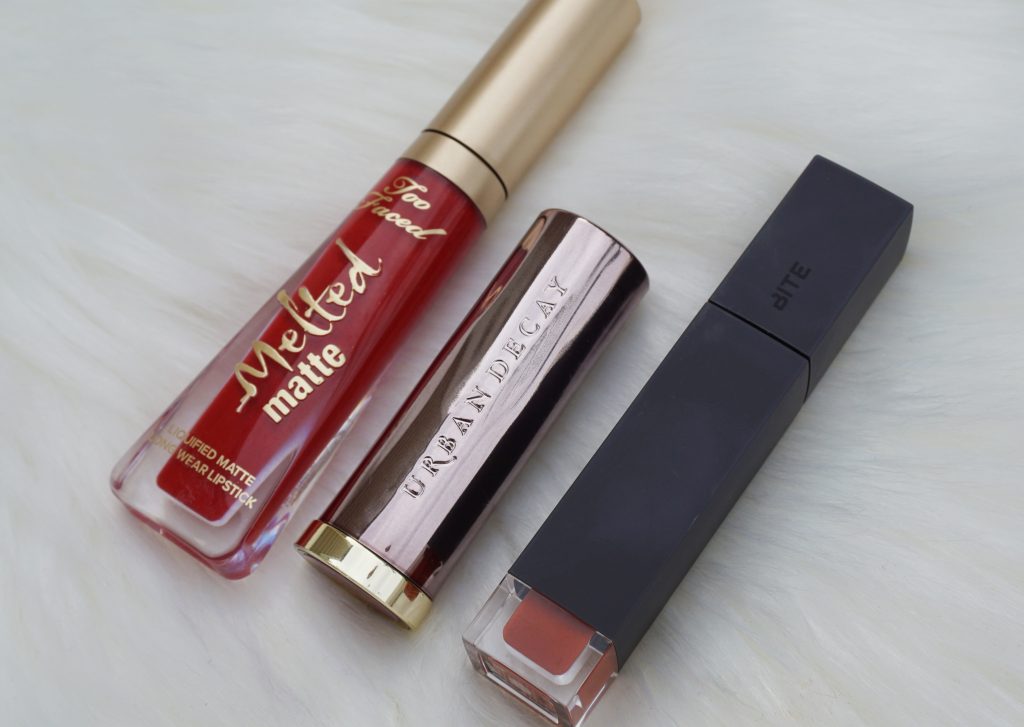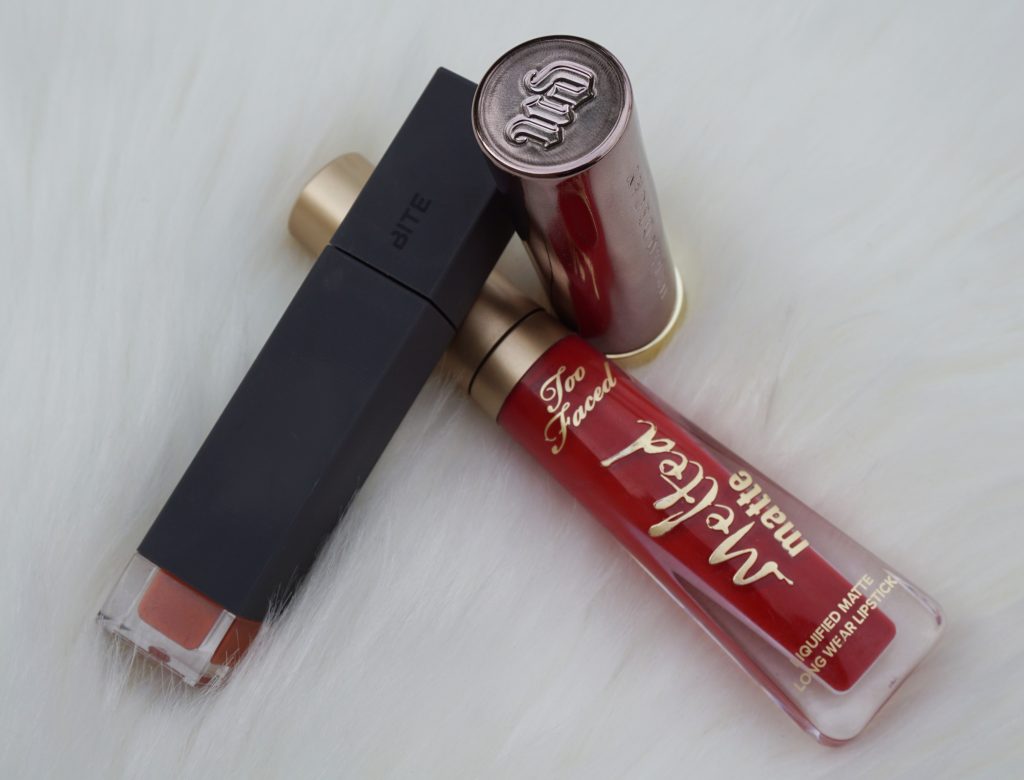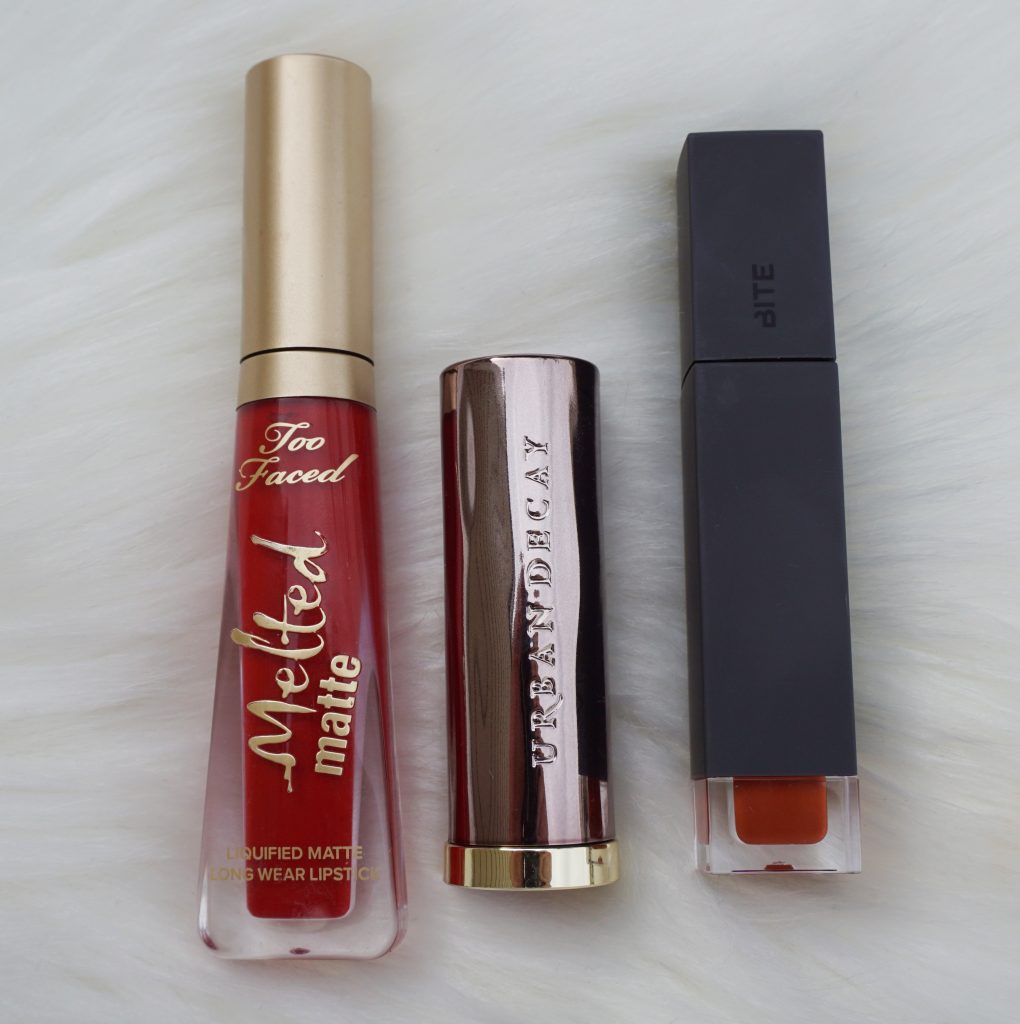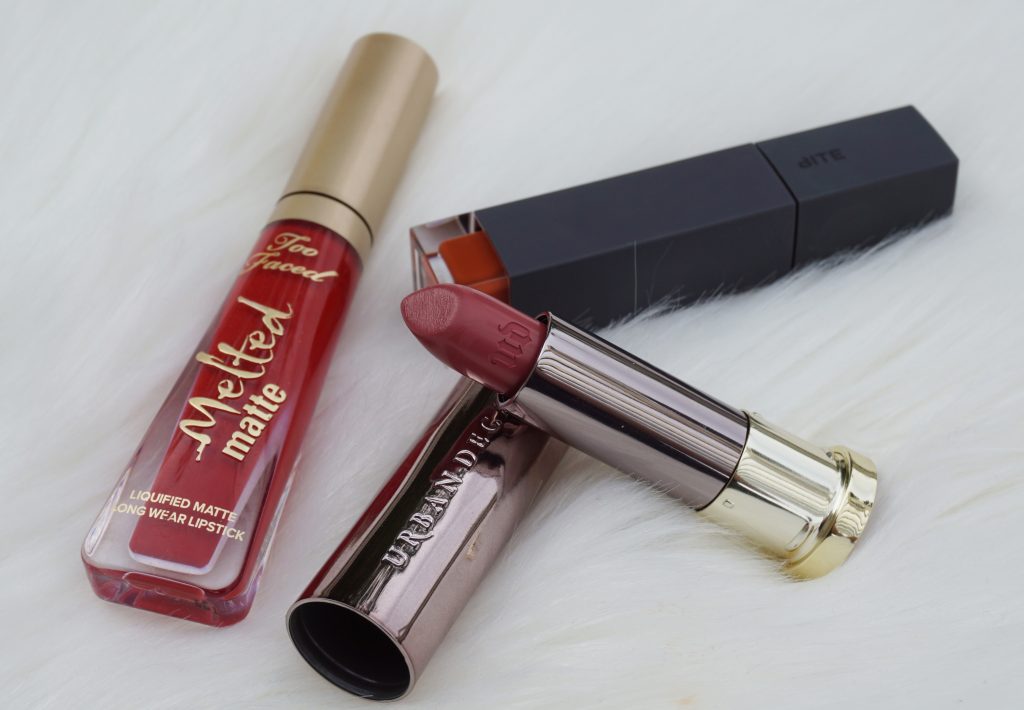 Anastasia Beverly Hills Glow Kits ($40): I firmly believe that the ABH Glow Kits will forever stand the test of time in the beauty industry. They are easy to apply, pigmented, and they have a wide shade range. They're a must have in any beauty enthusiasts collection. Or if you just really like highlight!
Urban Decay Cosmetics All Nighter Setting Spray ($33): I have raved about All Nighter before so I won't say much. If you want your makeup to be locked in ALL day, look no further.
It Cosmetics CC+ Cream with SPF 50+ ($39): The It Cosmetics CC+ Cream is another product that I have talked about time and time again. I have been using it for three years, and it has never let me down. The CC+ Cream is full coverage without being heavy or uncomfortable and never clogs my pores. If they ever discontinue it, I will start a RIOT.
Too Faced Melted Matte Long Wear Lipstick in Lady Balls ($21): I have the hardest time finding red lipstick that doesn't turn pink on me, and Lady Balls never disappoints. It's a classic, red that will never go out of style, and since it's matte, it stays put.
Urban Decay Cosmetics Vice Lipstick in Ravenswood ($19): I bought the shade Ravenswood when Ulta was having a sale on the Vice Lipsticks, and you will probably find it in my 2019 beauty favorites. It is the most creamy, comfortable lipstick that I have worn in a while. I don't have a swatch of it right now, but next time you're in Ulta or Sephora, check out Ravenswood. It's a unique, dirty rose/plum shade.
Bite Beauty Amuse Bouche Liquified Lipstick in Arrowroot ($24): This is going to sound crazy dramatic, but I'm just being honest! When I first swatched Arrowroot in Sephora, I squeaked and did an embarrassing happy dance. Life is hard, okay? If someone gets excited over something as simple as a lipstick or pumpkin spice, leave them be. 😛 I have always wanted an orange, brown, pumpkin shade, and while some companies came close, they never nailed it. Well, after many years of waiting, Bite Beauty did it. They created my dream shade!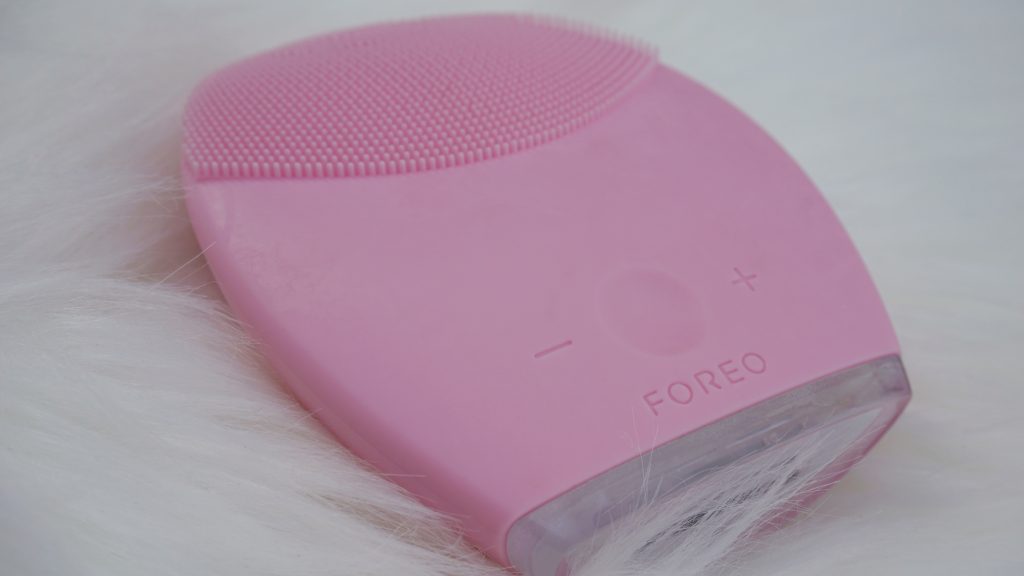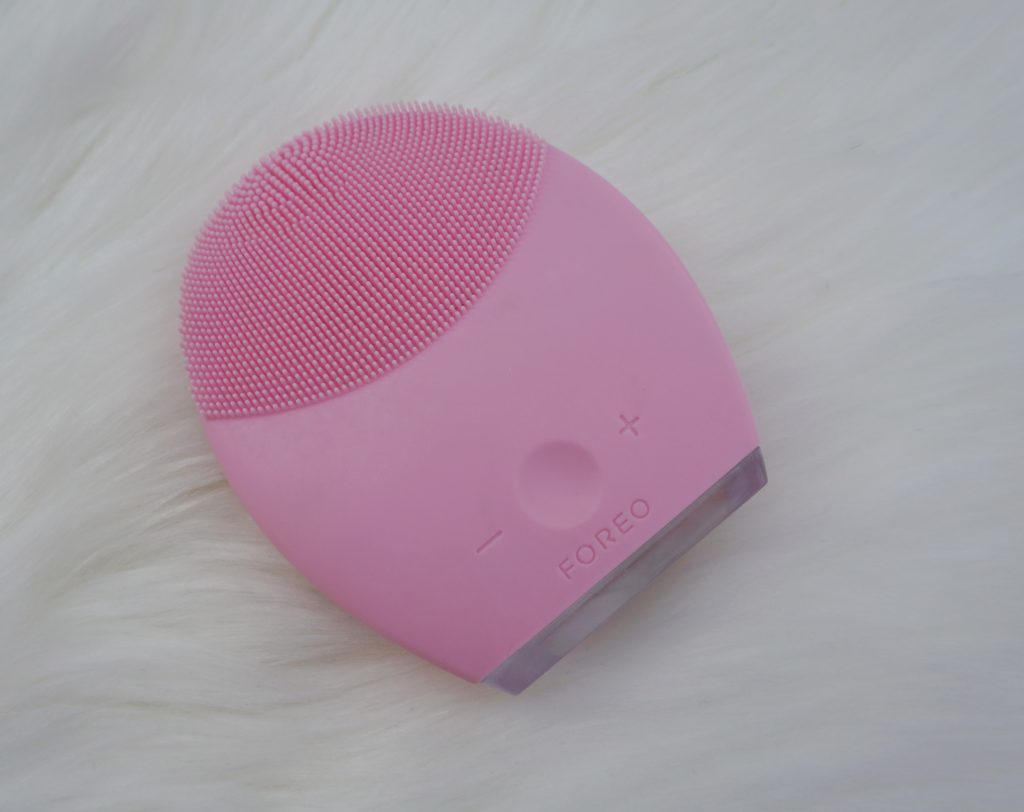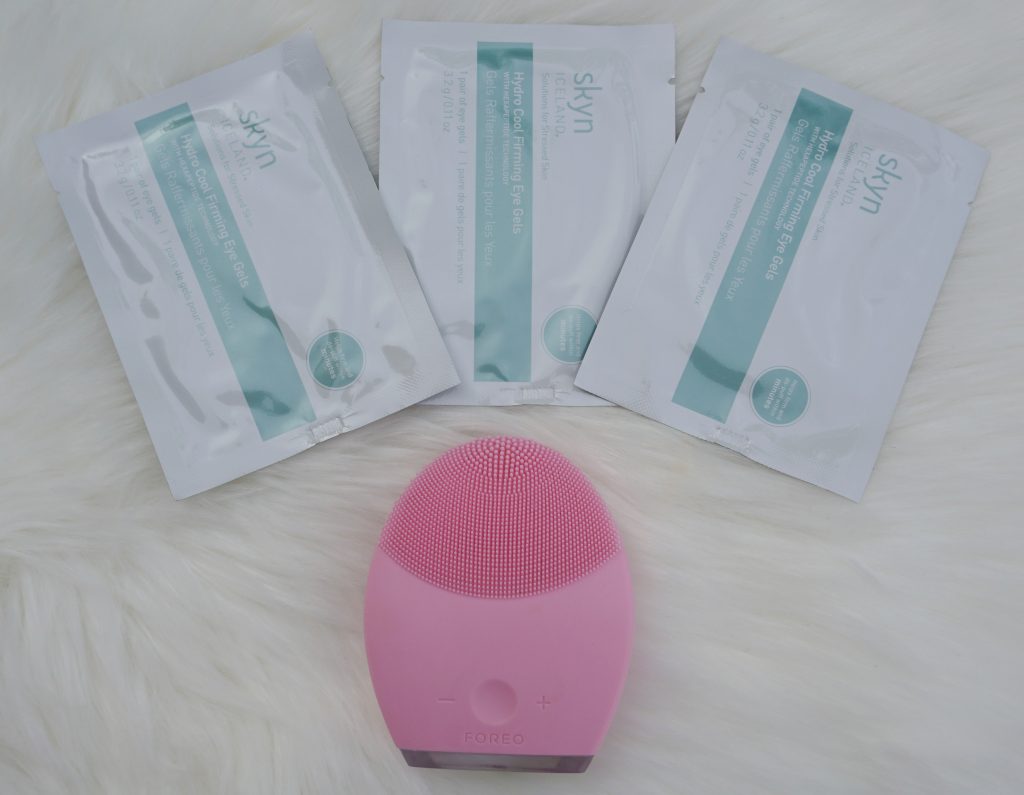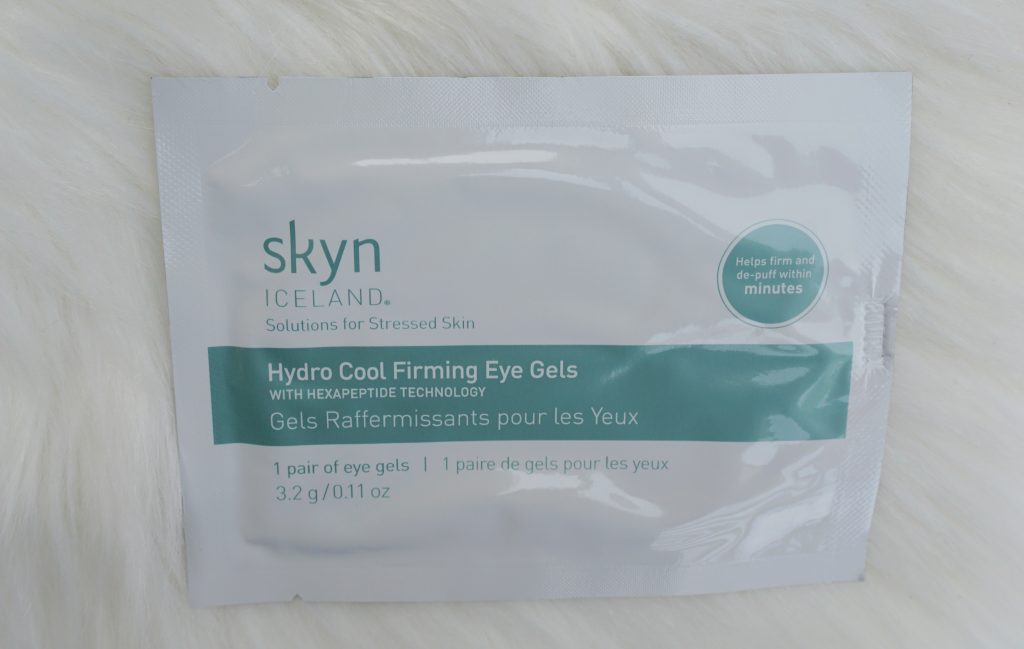 Foreo Luna 2 ($169): Foreo recently released their Luna 3 so the price for the 2 has dropped slightly. It used to be $199! I saved gift cards, and waited until I had a 20% off to splurge. Allegedly, you can use it everyday, but my skin hated that. Since I don't wear makeup everyday, I only use the Foreo 2 on days that I do wear makeup. It helps get a deeper clean than just using your hands, and it is much more sanitary than the Clarisonic. #sorrynotsorry Plus, you never have to buy replacement heads, and the Foreo's charge lasts forever. I bought mine last April, and I haven't charged it since! 😮 After I have washed, toned and moisturized my skin, I'll use the anti aging side, and slowly massage my face. Who knows if it actually combats wrinkles, but it feels heavenly.
Skyn Iceland Hydro Cool Firming Eye Gels ($32): I was blessed with permanent bags under my eyes (thanks, mom), and the Skyn Iceland Eye Gels help so much. I have more budget friendly ones that I enjoy too so I save the Skyn Iceland ones for before a photo shoot or big event.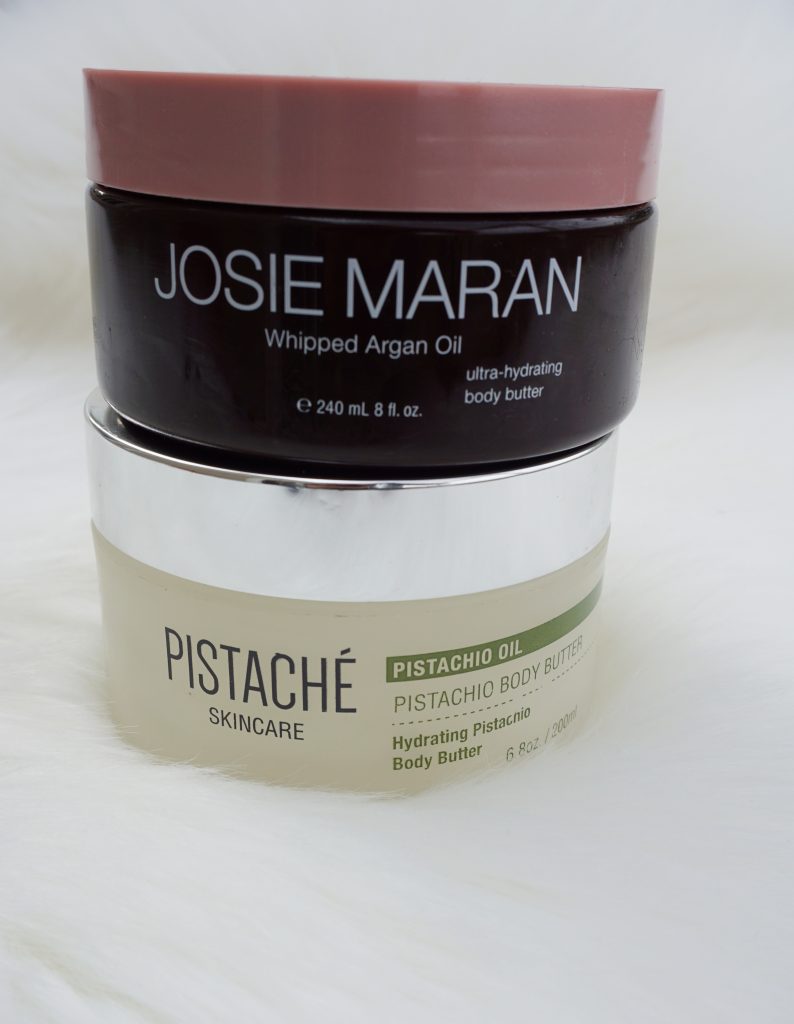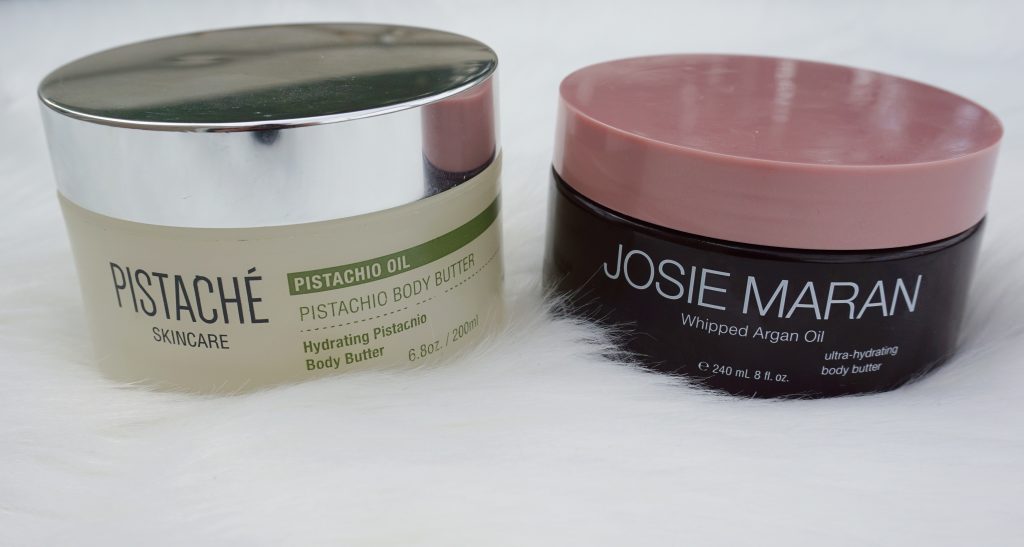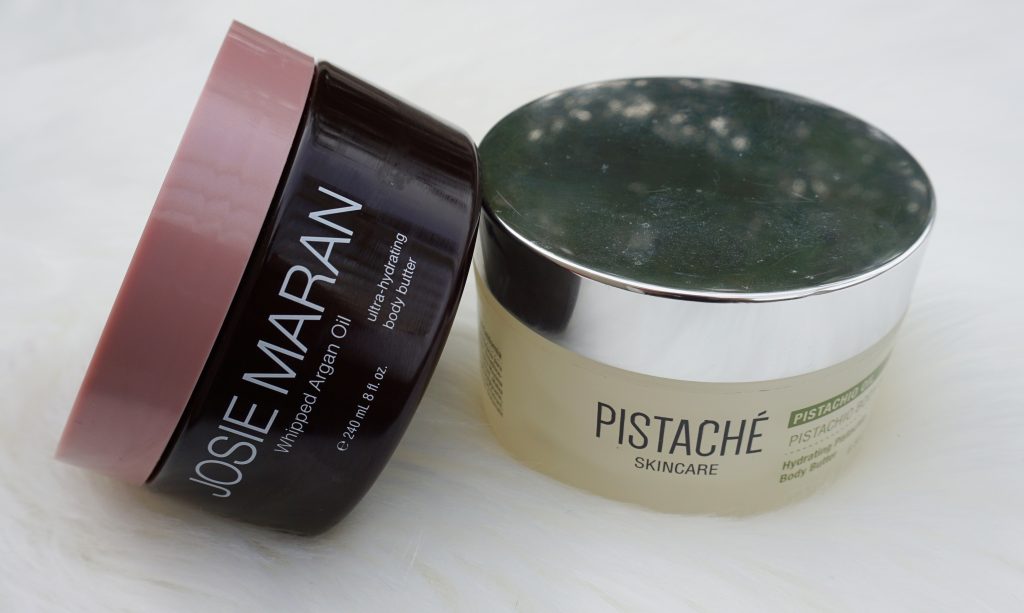 Josie Maran Whipped Argan Oil Body Butter ($36): You already know how much I adore this stuff. It's so luxurious and creamy. A must have in the winter!
Pistache Skincare Pistachio Body Butter ($28): The Pistache Body Butter is just as luxurious as the Josie Maran. The only difference is it's slightly thicker and smells like pistachio ice cream. I'm not a fan of sweet scents, but even I LOVE the smell. My hubby likes it too which is an added bonus!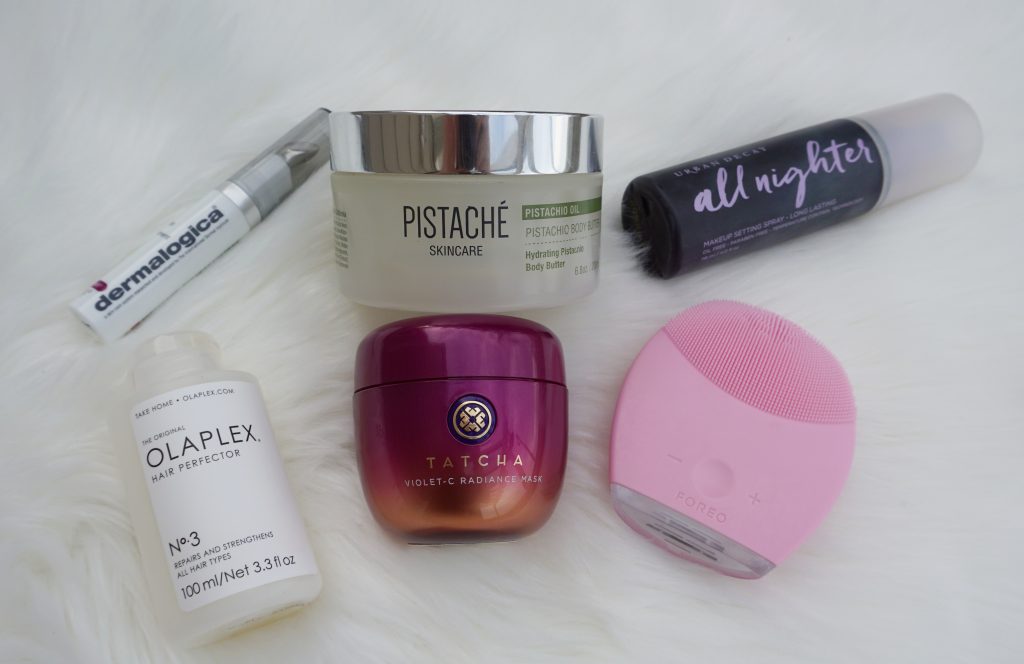 I'm sure most of you already know this, but when it comes to more expensive products, don't be afraid to ask for samples! There are some things you may only be able to test in stores, but for any face mask, moisturizer, serum, grab a sample first! I actually used two samples of the Tatcha Violet-C Radiance Mask before I purchased the full size. It's a free and easy way to really get hands on, personal experience with the product before investing in the real deal.
I also think travel sizes are underrated. I have started buying the smaller version of certain products when I can. If I finish the mini one, and go back to buy the full size, then I KNOW I really enjoyed it. And since the holidays are coming up, stores have started releasing gift sets. And that is a fantastic way to get a good deal on high end products.
What's one of your favorite splurge items?
All my love,