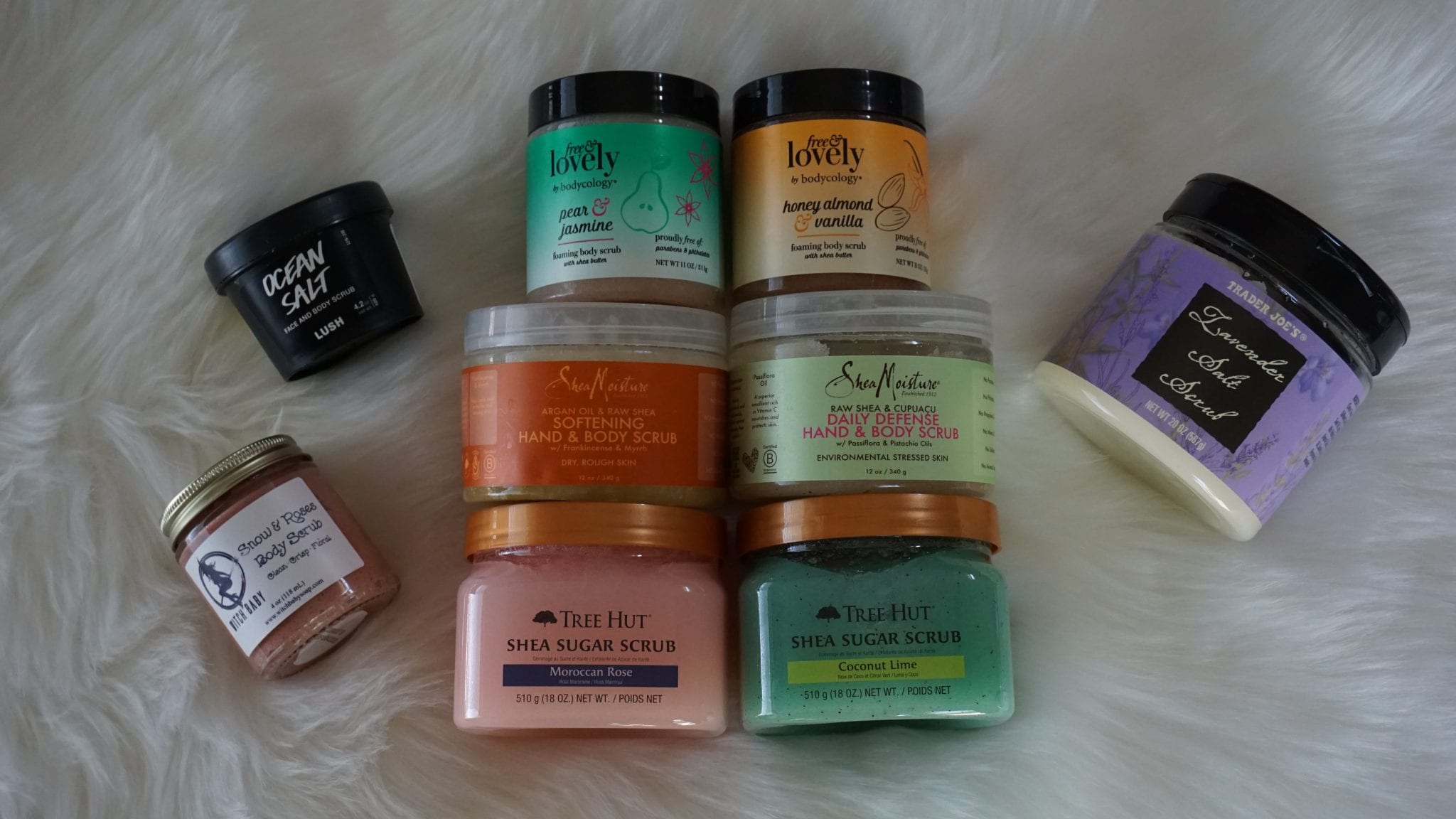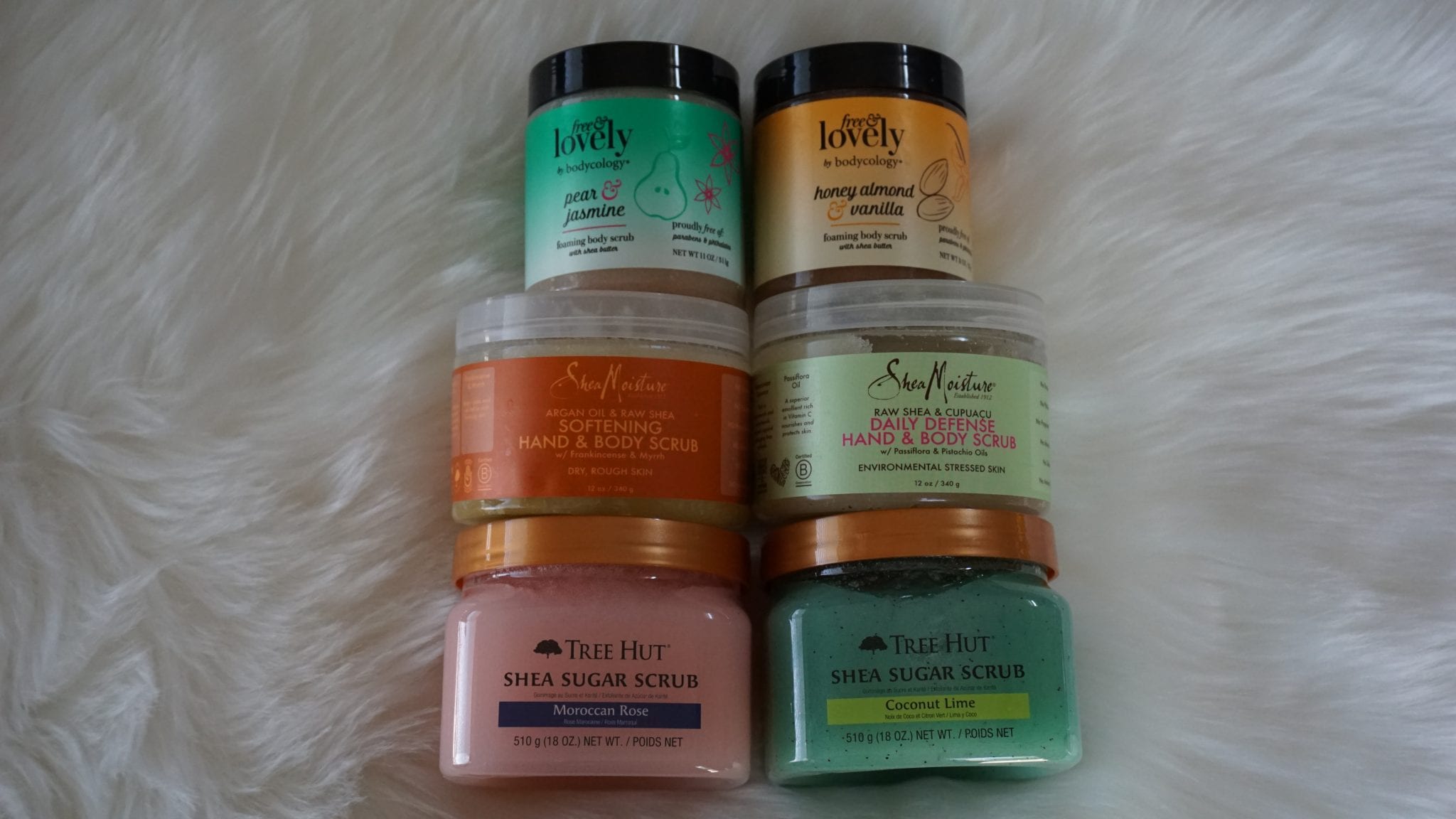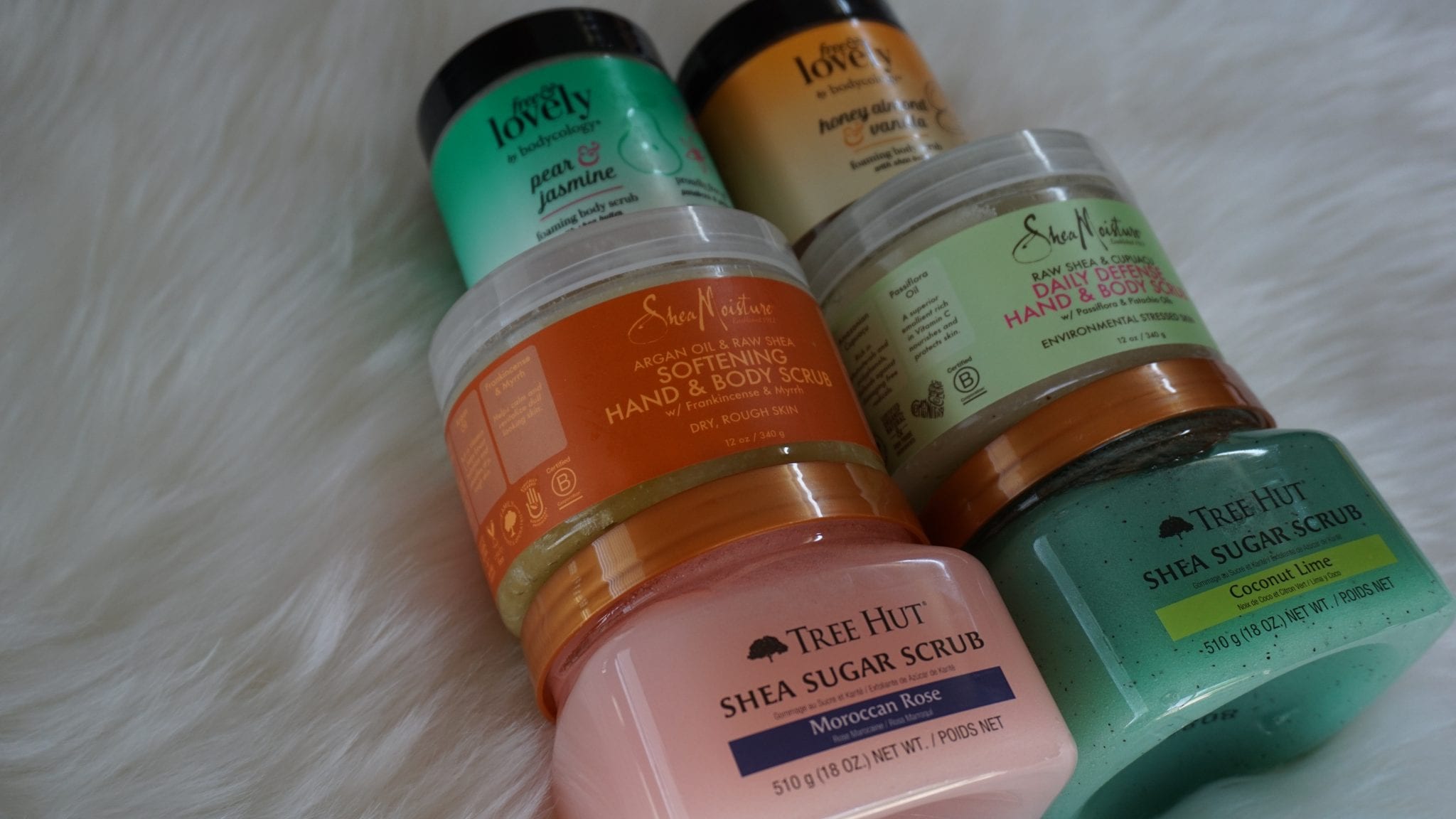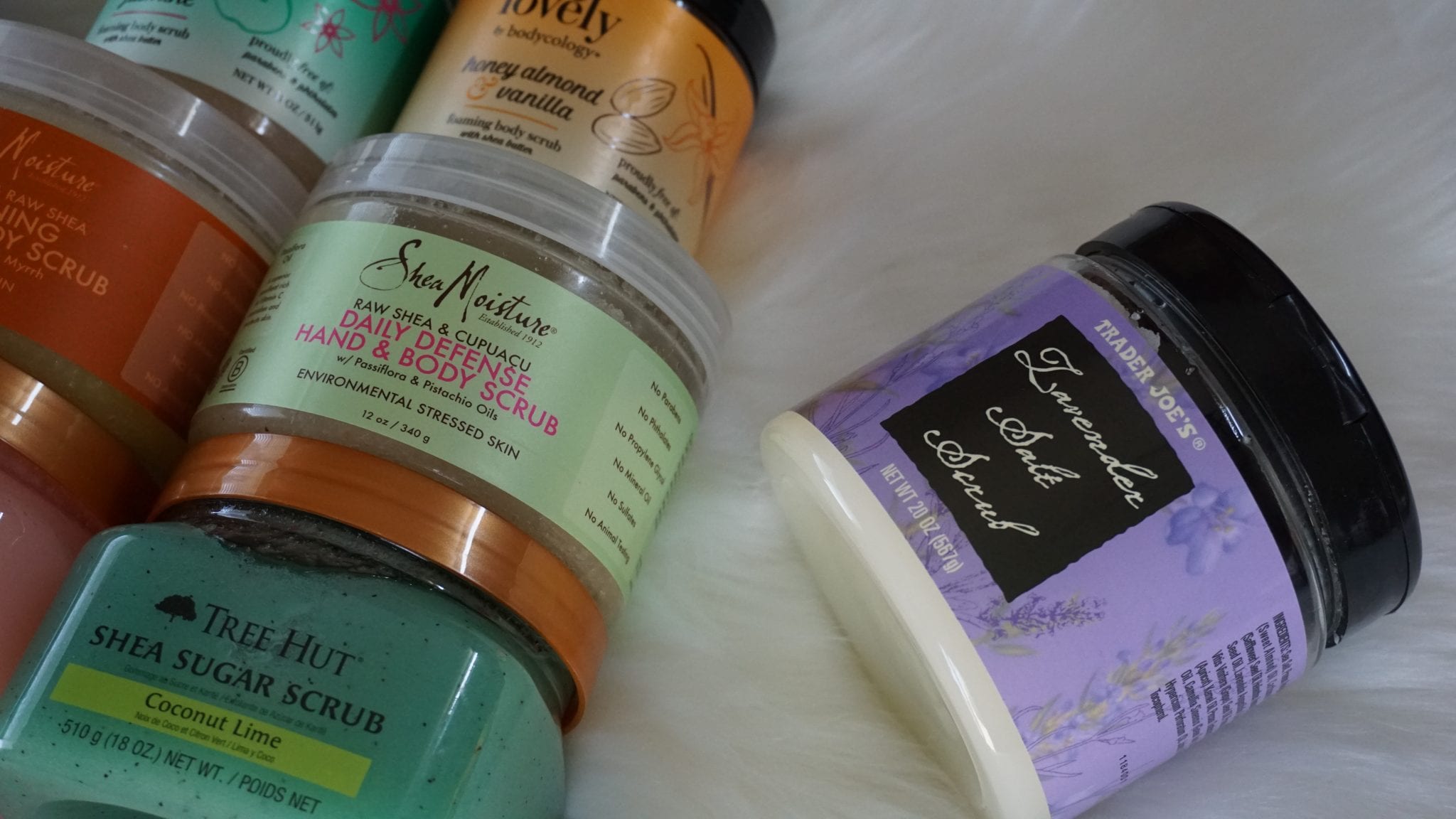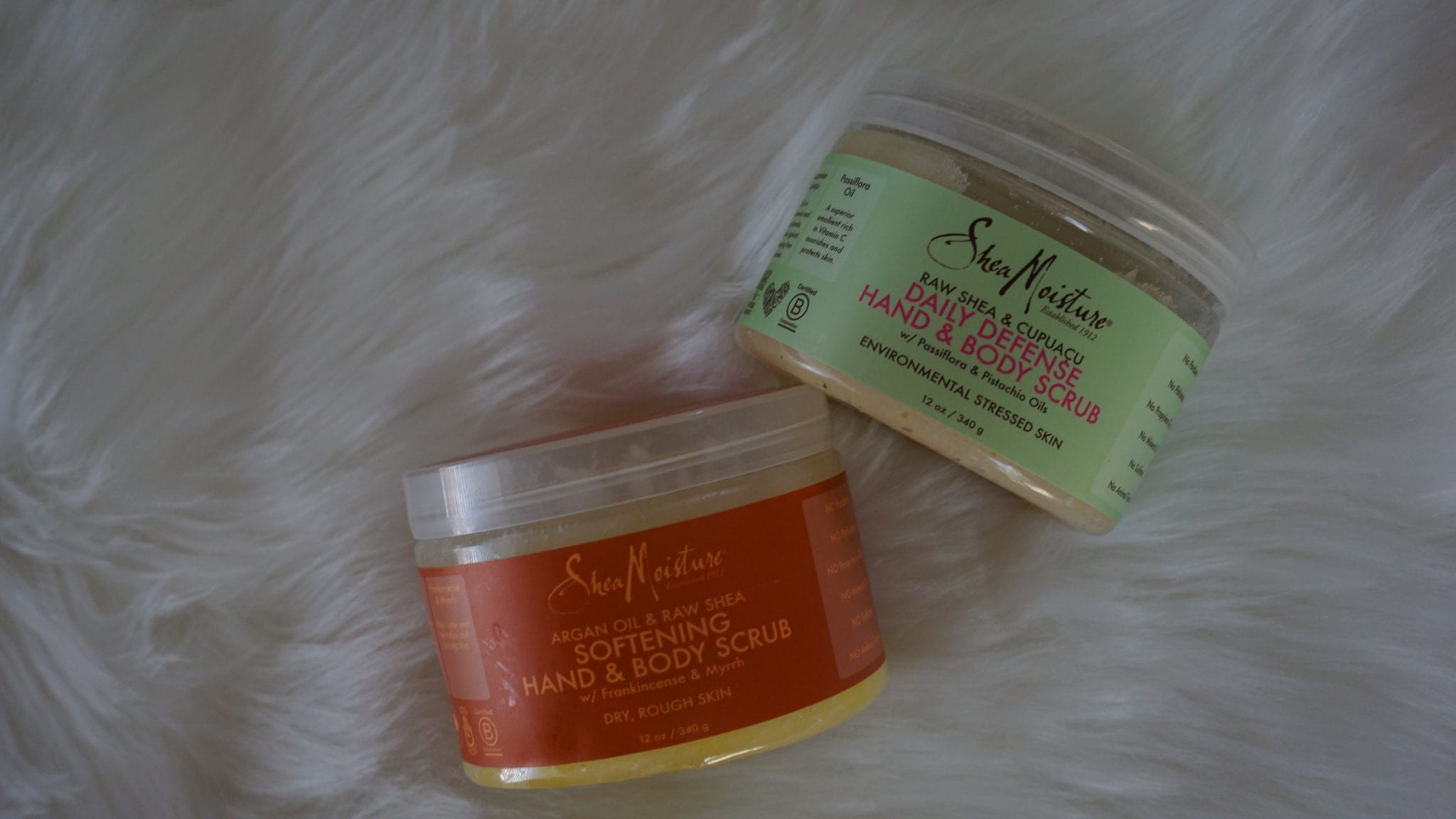 Tree Hut Moroccan Rose Shea Sugar Scrub:  I put the rose sugar scrub first because it has been a staple in my skincare for a very long time.  I LOVE Tree Hut scrubs, and I think they have the best consistency out of 99% of the scrubs I have tried.  The only downside is some of their scents can be pretty aggressive.  But Moroccan Rose smells so soothing, and I feel like a goddess every time I use it.
Tree Hut Coconut Lime Shea Sugar Scrub:  I was honestly so surprised that I love this scent as much as I do.  I despise coconut and anything coconut flavored, but the scrub reminded me of spending Christmas in Maui with my better half.  It leaves behind a subtle fresh, summer scent that's very nostalgic to me.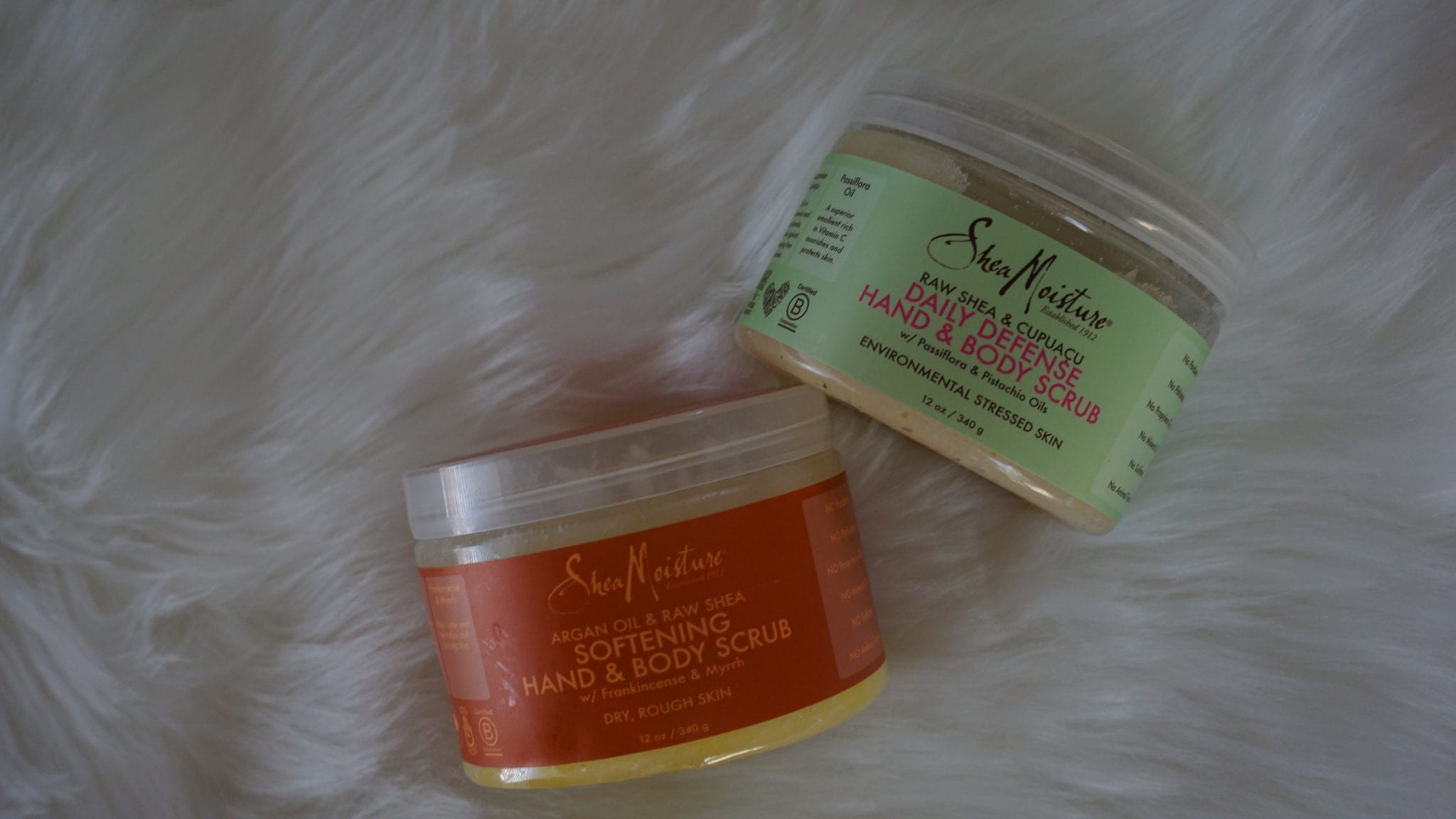 SheaMoisture Argan Oil & Raw Shea Softening Body Scrub:  If you are highly sensitive to scents, you will probably enjoy this scrub.  It has the traditional argan/shea smell, but it's soft and disappears quickly after using it.   I have this scrub to thank for healing a couple rough patches on my legs!
SheaMoisture Raw Shea and Cupuacu Daily Defense Body Scrub:  Who else has a major sweet tooth??  I certainly do, but I don't like sweet-scented candles or body care items.  However, there was something about this pistachio scrub though that I loved.  One of my favorite things to do is  pair this scrub with the Pistaché Body Butter.  They compliment each other perfectly.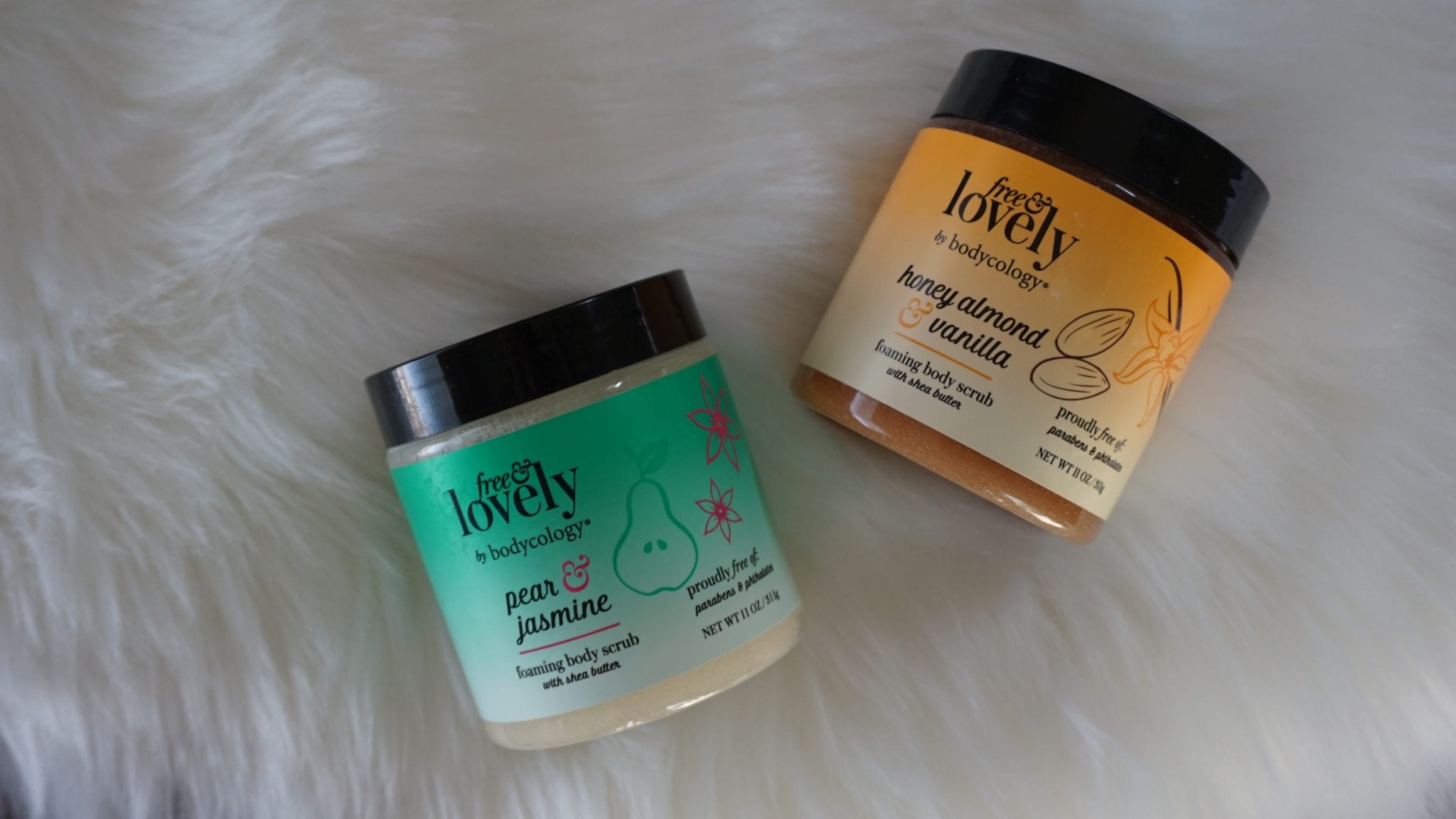 bodycology Free & Lovely Pear & Jasmine Foaming Scrub:  I originally picked this up because I had never tried a foaming body scrub before, and was intrigued to say the least.  I thoroughly enjoyed how thick the scrub was, and the foaming aspect was okay.  For some reason, I expected Skintimate level foam, but it was minimal.  Even so, I can't complain because my skin felt clean, smooth and renewed afterwards.
bodycology Free & Lovely Honey Almond & Vanilla Foaming Scrub:  I am already planning on buying a few more in this scent for fall/winter.  It reminds me of Halloween, pumpkins and all of that fun stuff.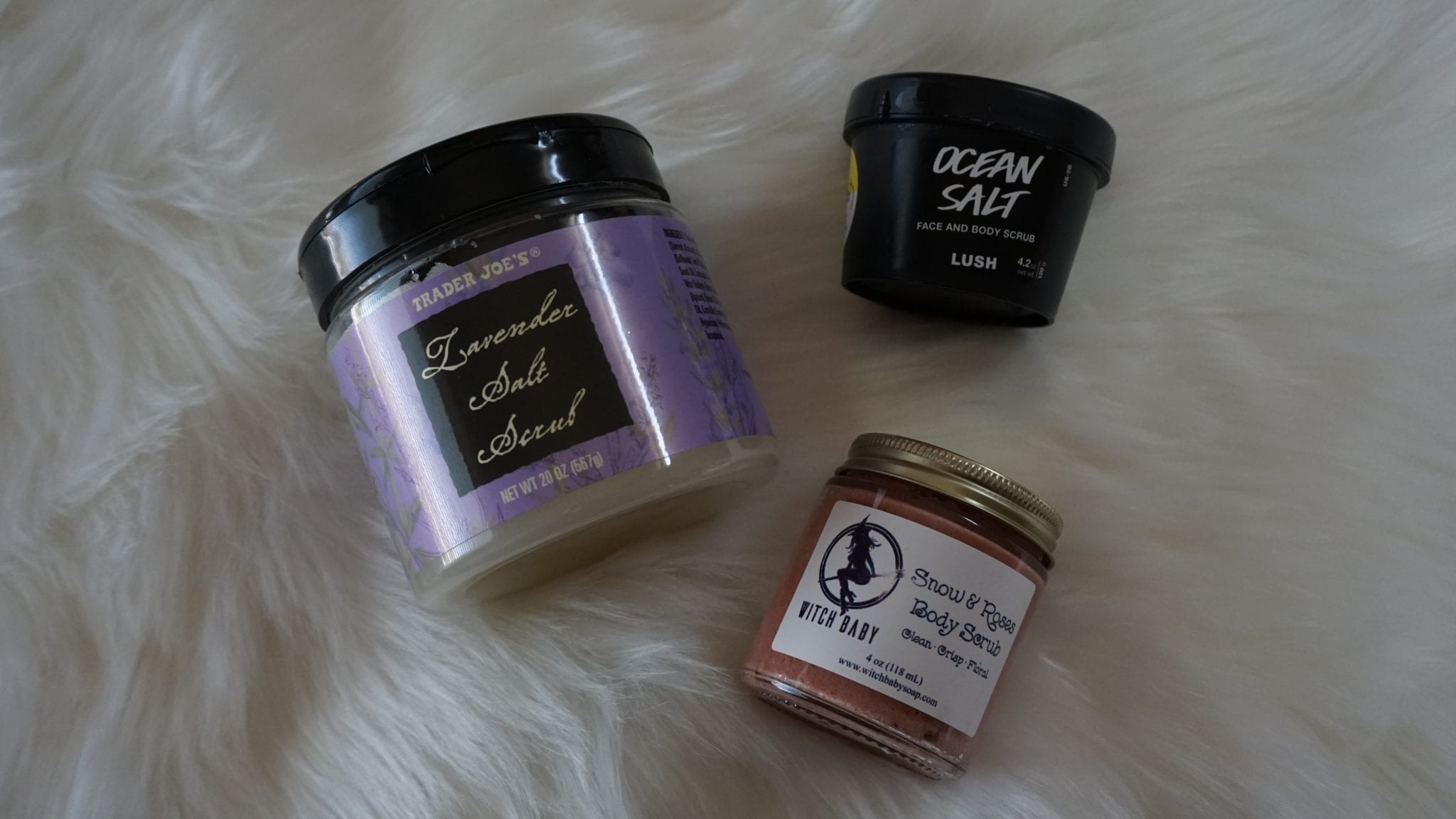 Trader Joe's Lavender Salt Scrub:  I have a had a love/hate relationship with the salt scrub from Trader Joe's for several years.  I bought a couple jars in the past, and the product was stuck together.  It was almost impossible for me to dig anything out.  I don't know if I was always picking expired ones, they changed the formula or what, but now they are soft, fresh and get the job done.  Definitely a go-to product now, and I prefer using it in the evenings because the lavender is so relaxing.
Witch Baby Snow & Roses Body Scrub:  I tried linking the exact product, but then I realized that Snow & Roses is one of their winter scents.  Oops.  That doesn't change how much I adore their body scrubs though.  It is so moisturizing, and the scent lingers for two days!  If you want to try one of their scrubs now, I would highly recommend the Graveyard Ultra Rich Body Scrub.  I have the body butter, and it smells heavenly.
Lush Ocean Salt Face and Body Scrub:  If you're feeling extra, and want to treat yourself, the Ocean Salt body scrub is the one for you.  I personally think $21 for a scrub is INSANE, and unfortunately, I love it.  It's not a typical scrub texture.  It is extremely fluffy, whipped and airy; I was caught off guard the first time I tried it.  If you don't like citrus or lime scents, then you will probably want to pass on this one.
As much as I love all of the scrubs I just mentioned, nothing beats making your own.  Just mix brown sugar, your oil of choice, and an essential oil if you want an extra boost.  It smells amazing.  It's cheap, quick, and your skin  will thank you!
What is your favorite body scrub? ♡
All my love,