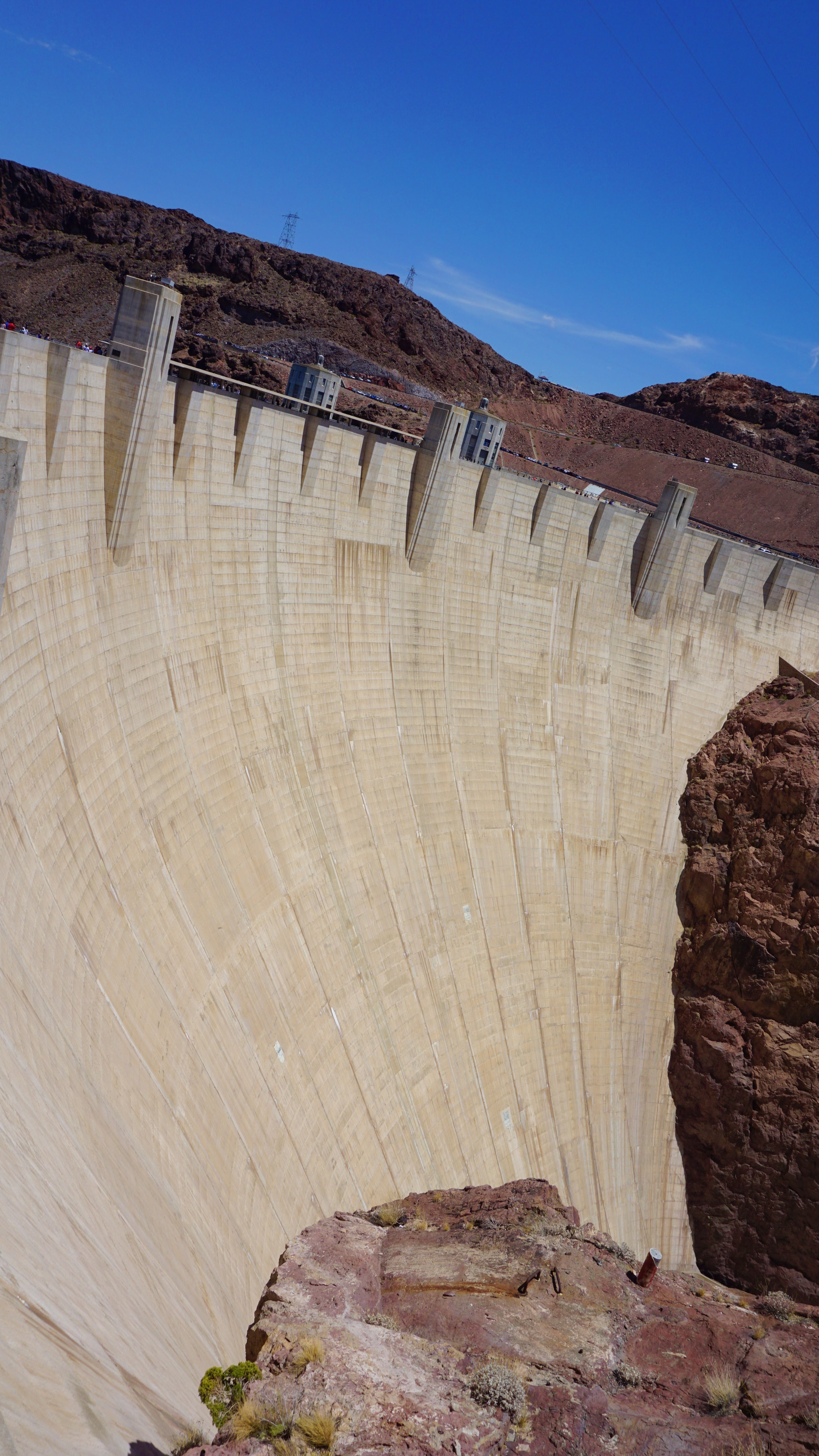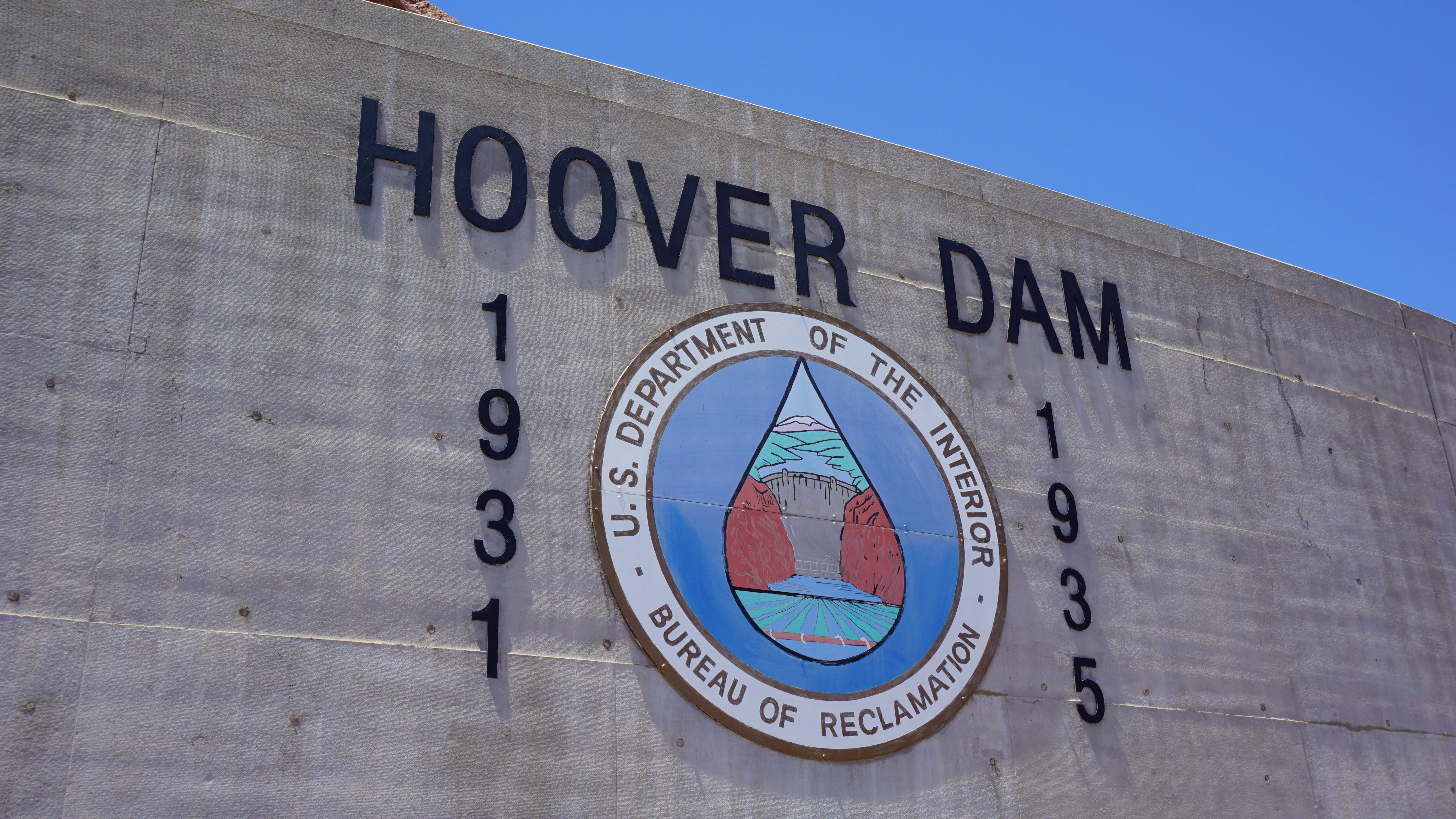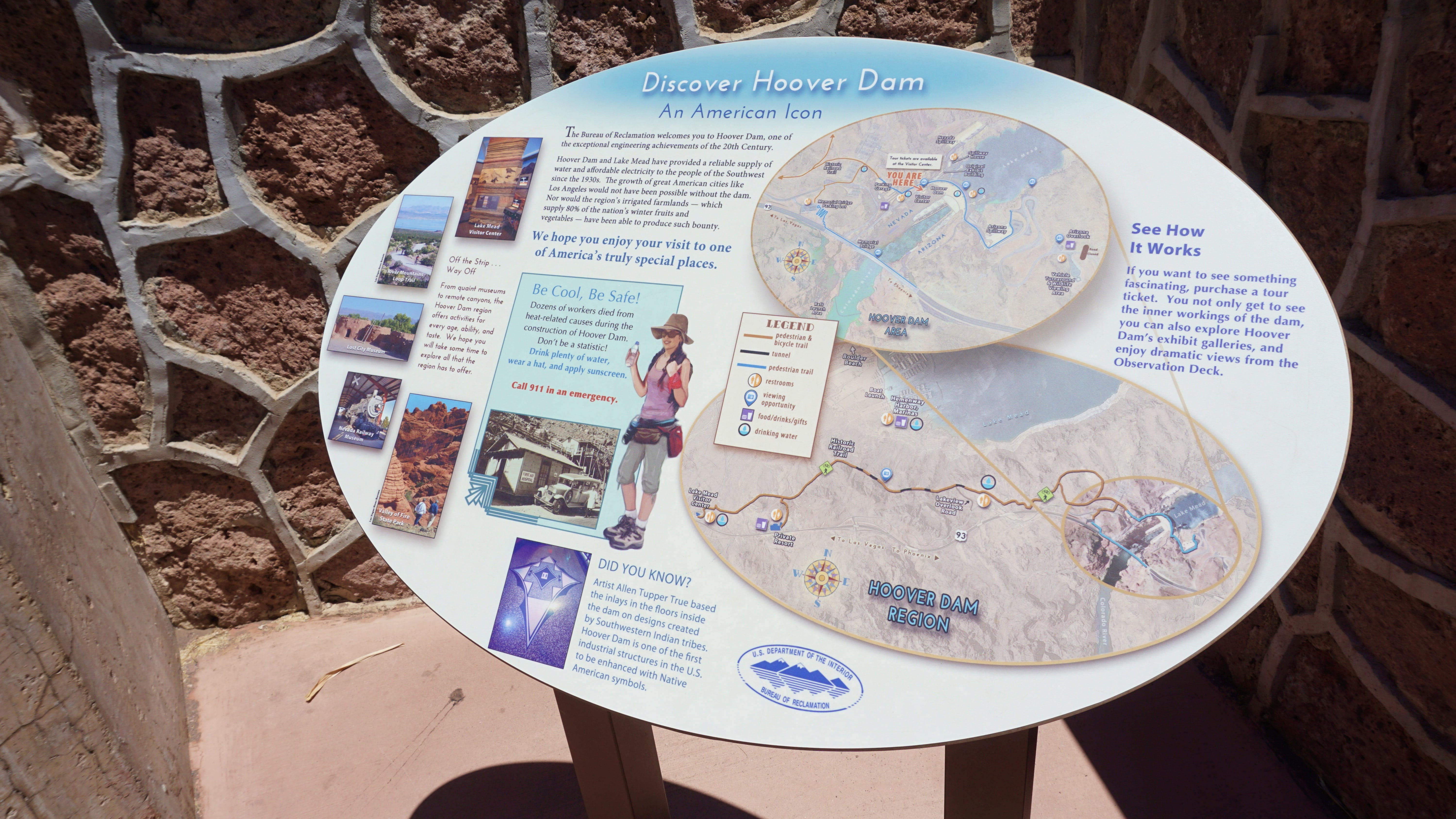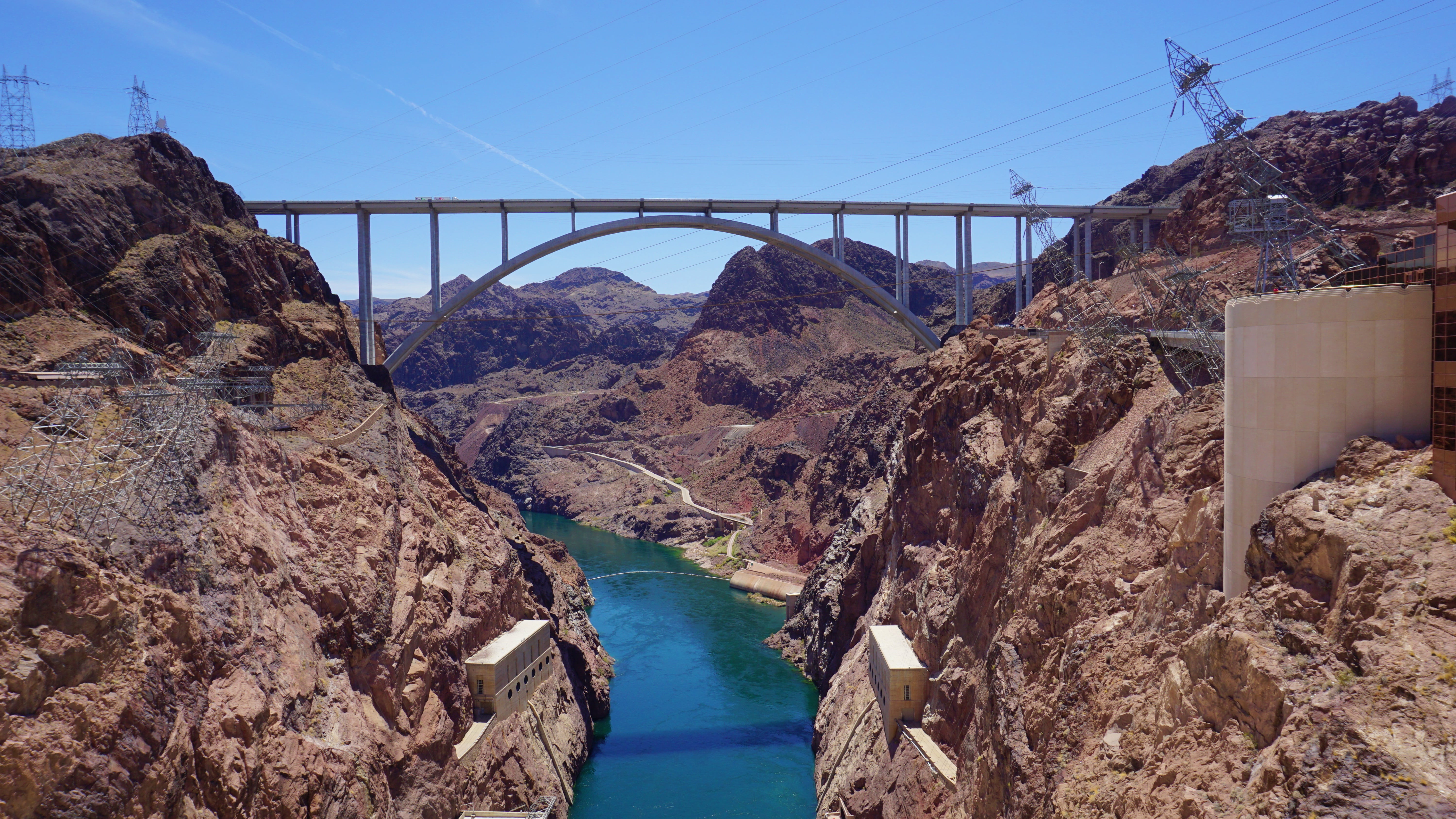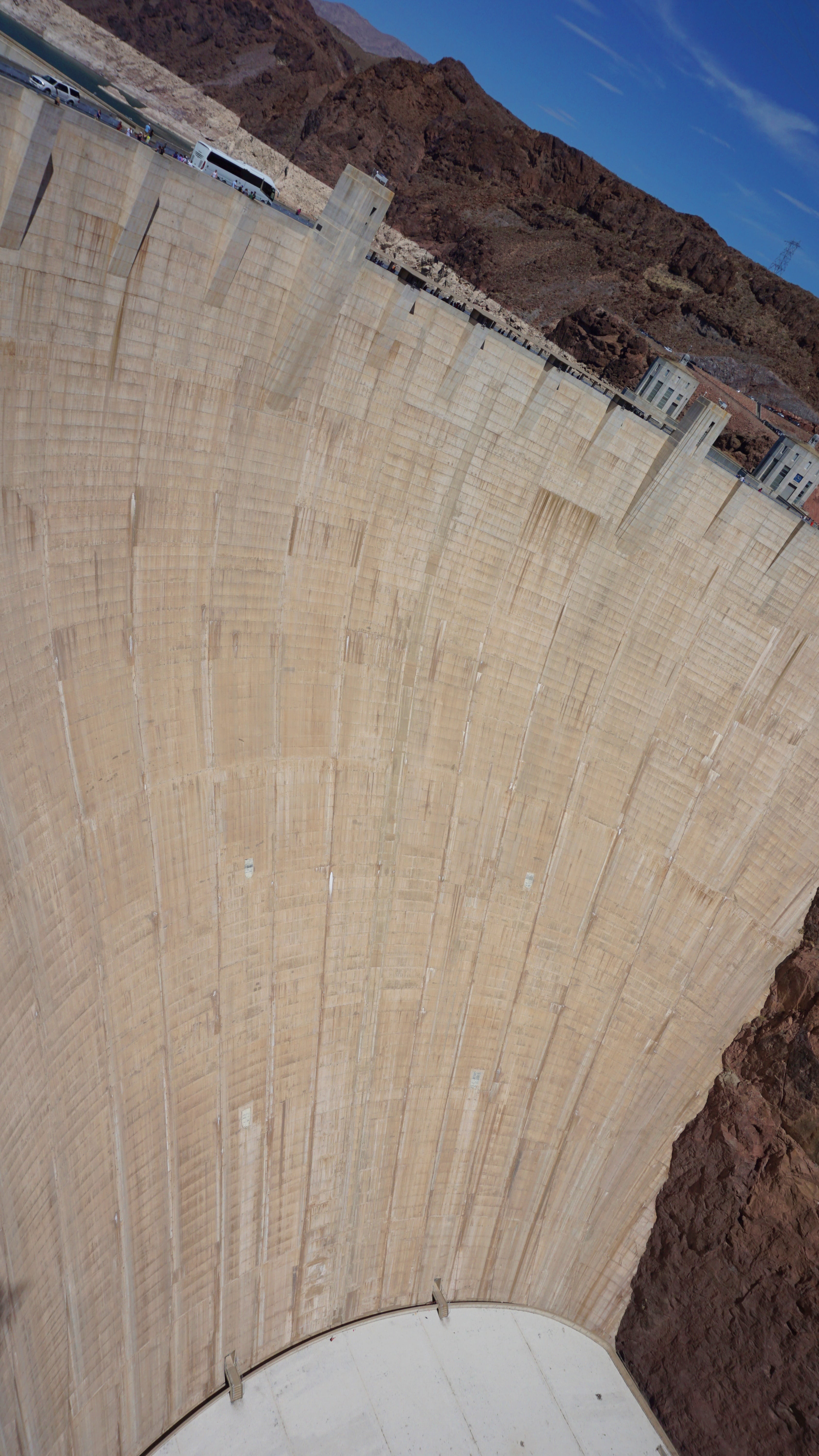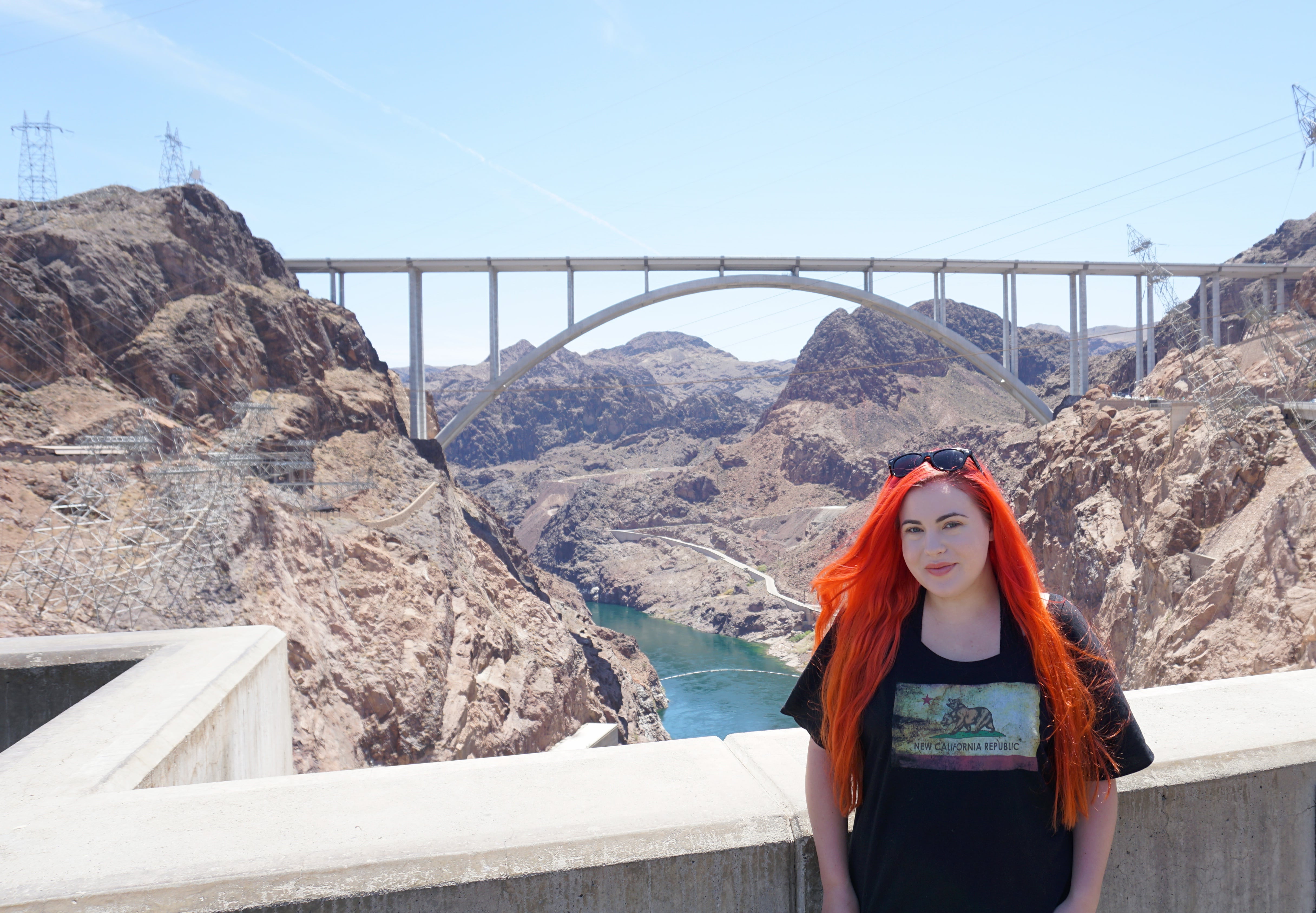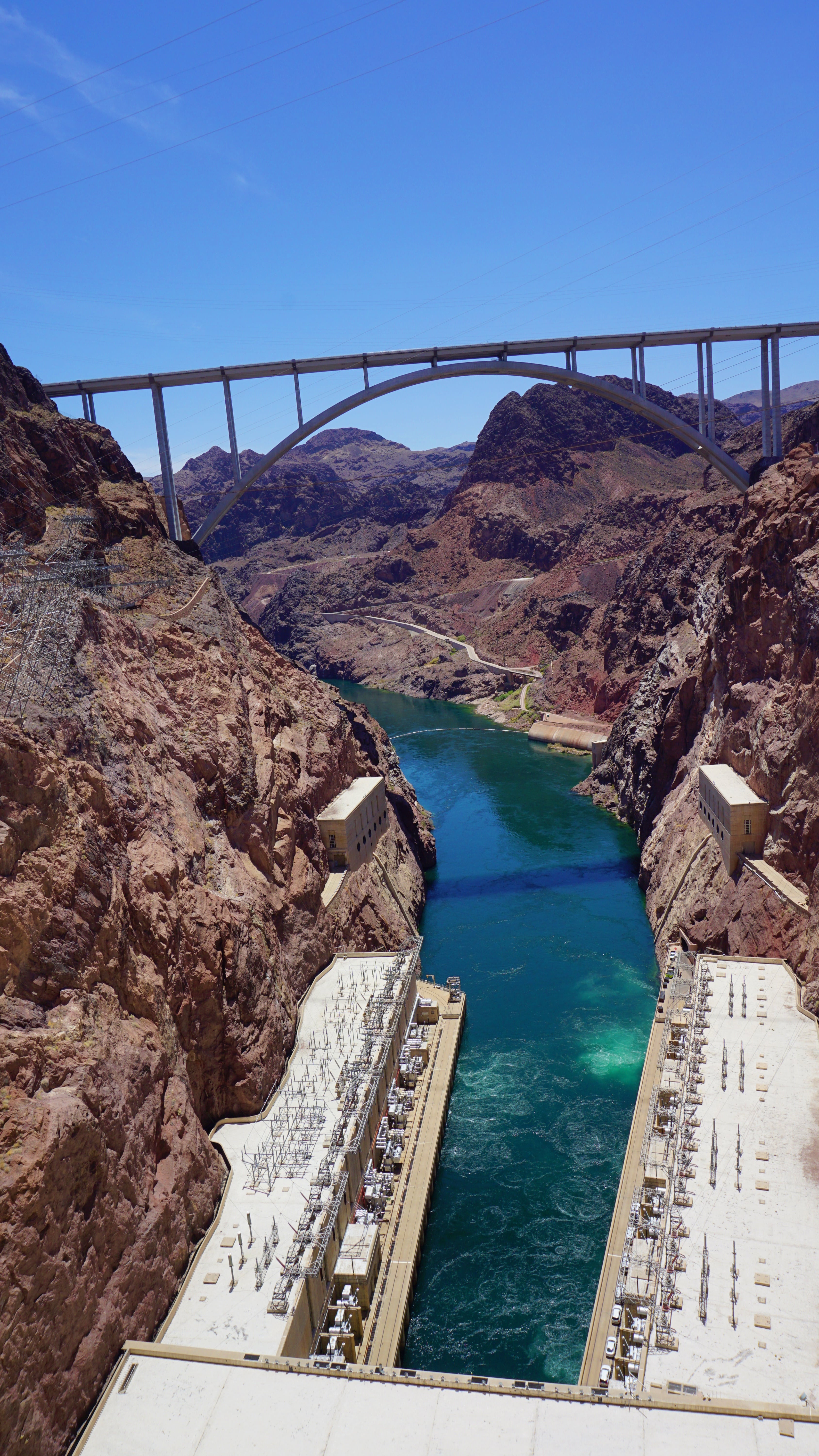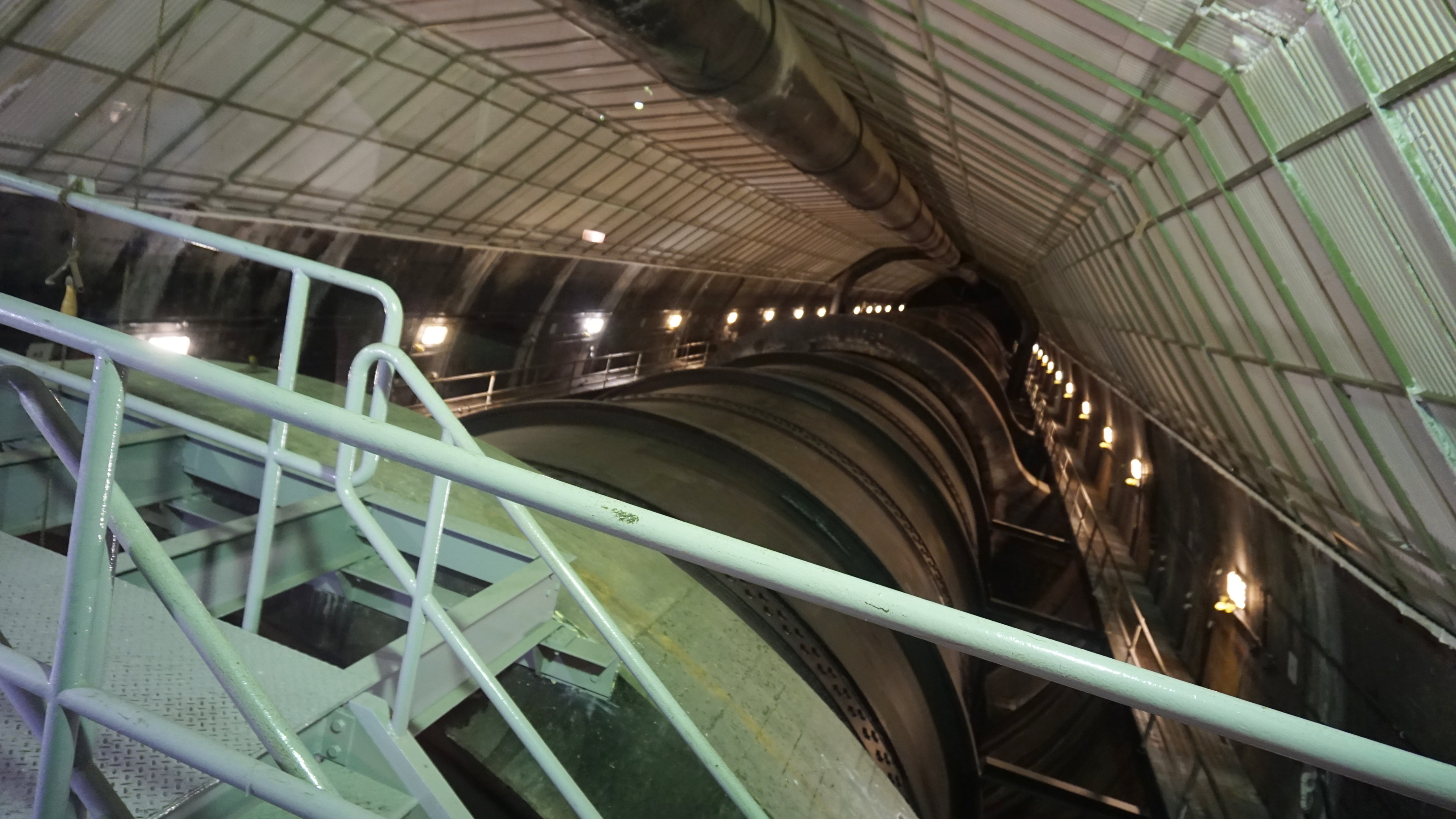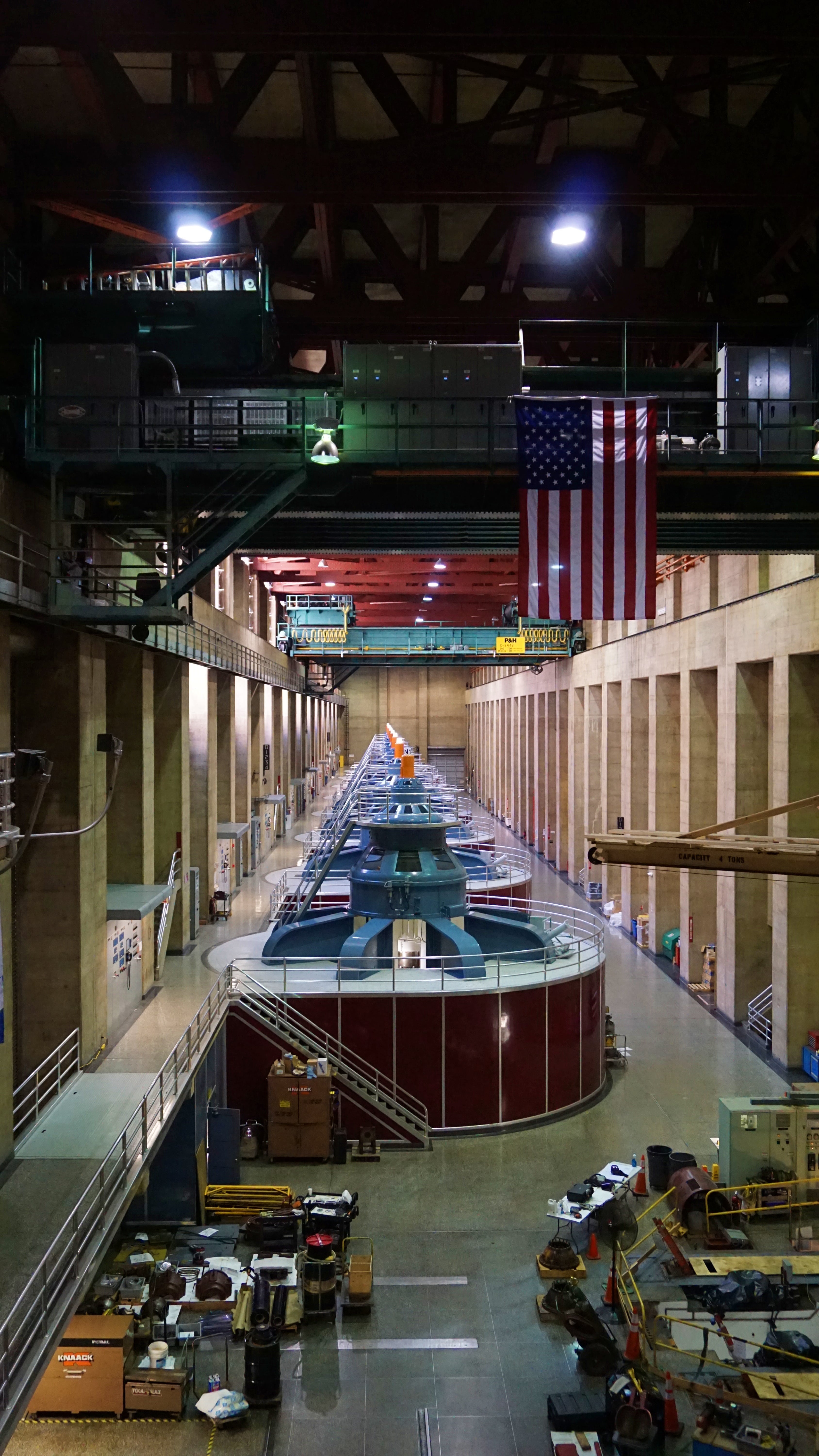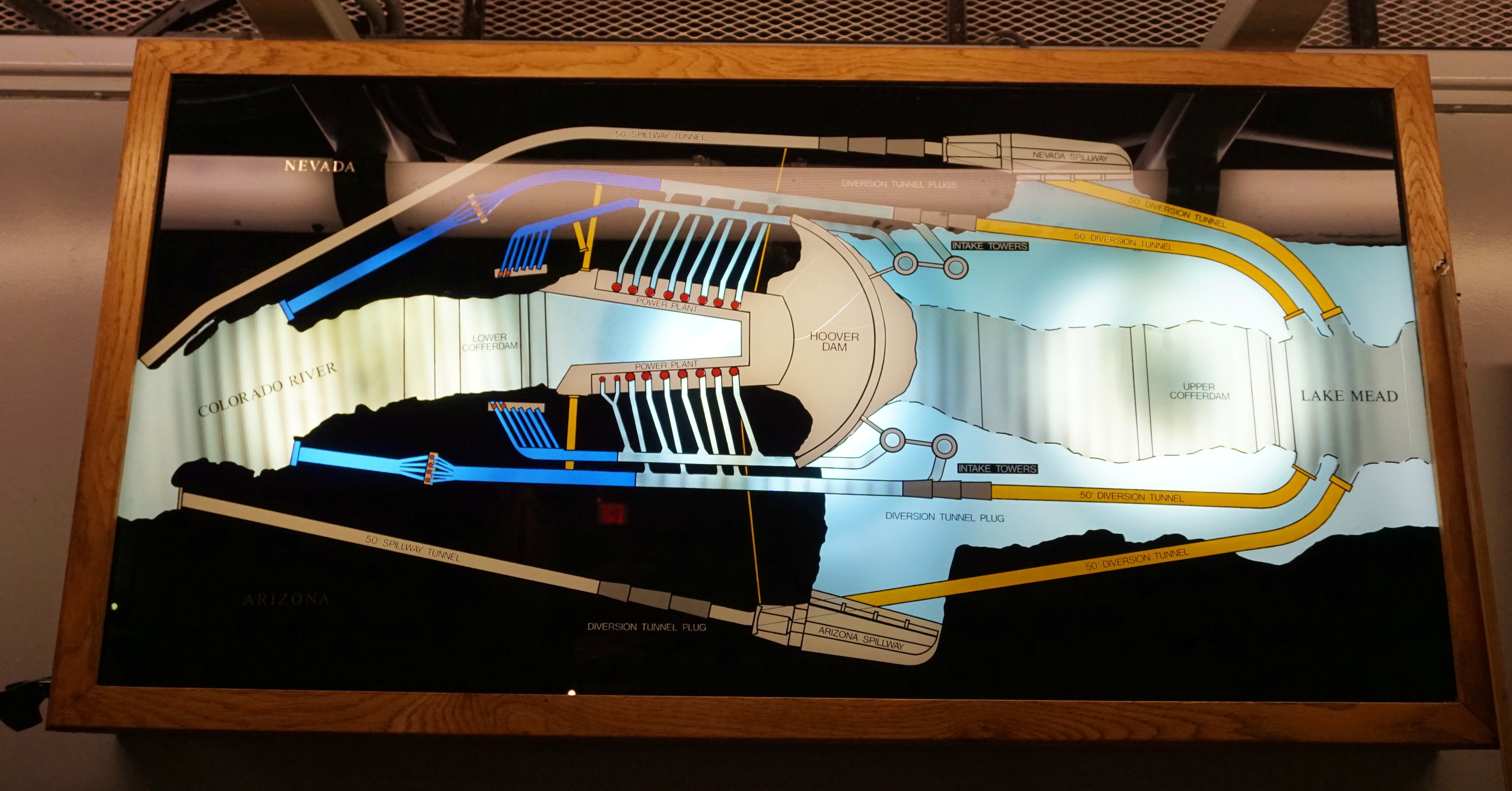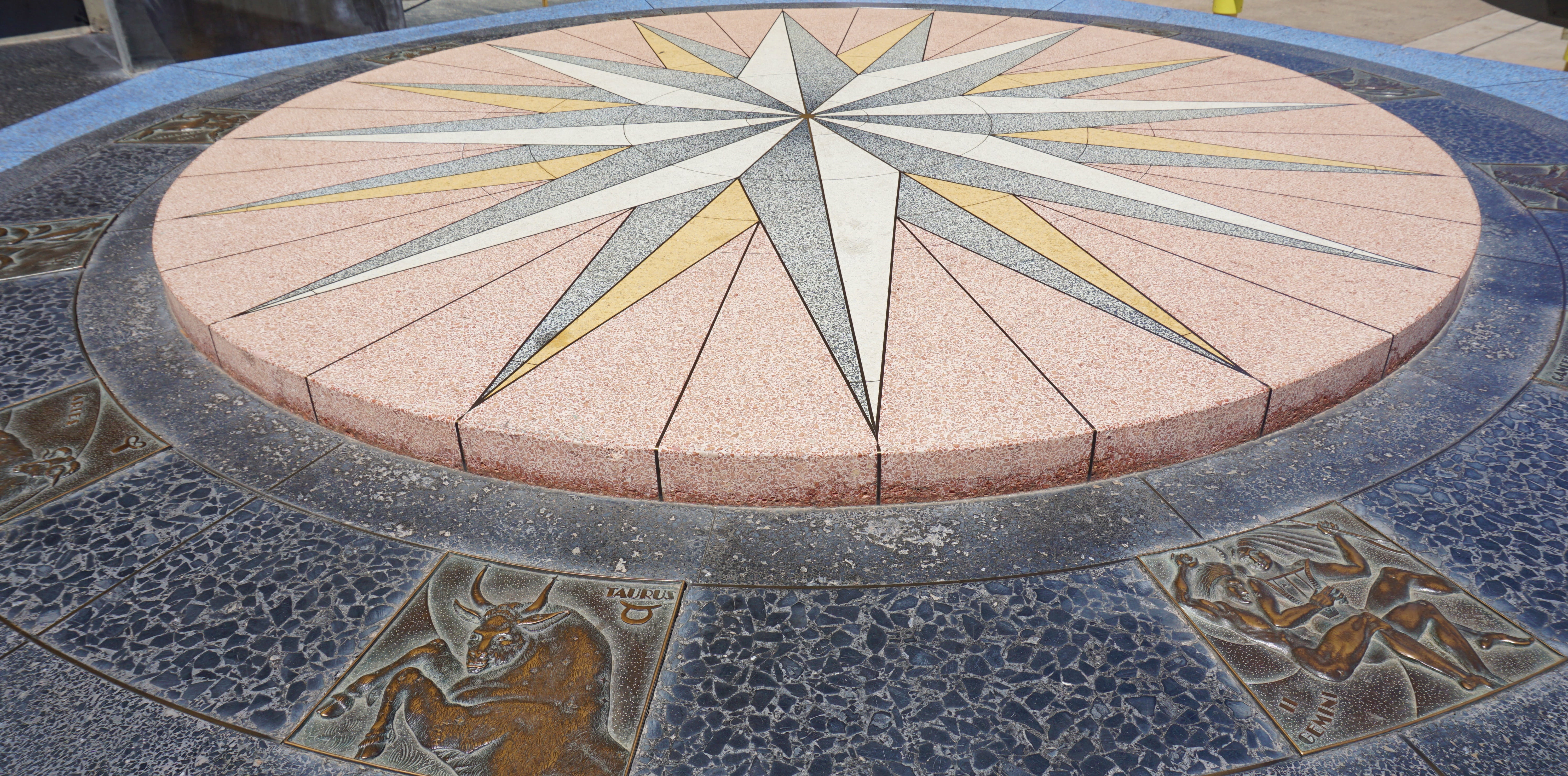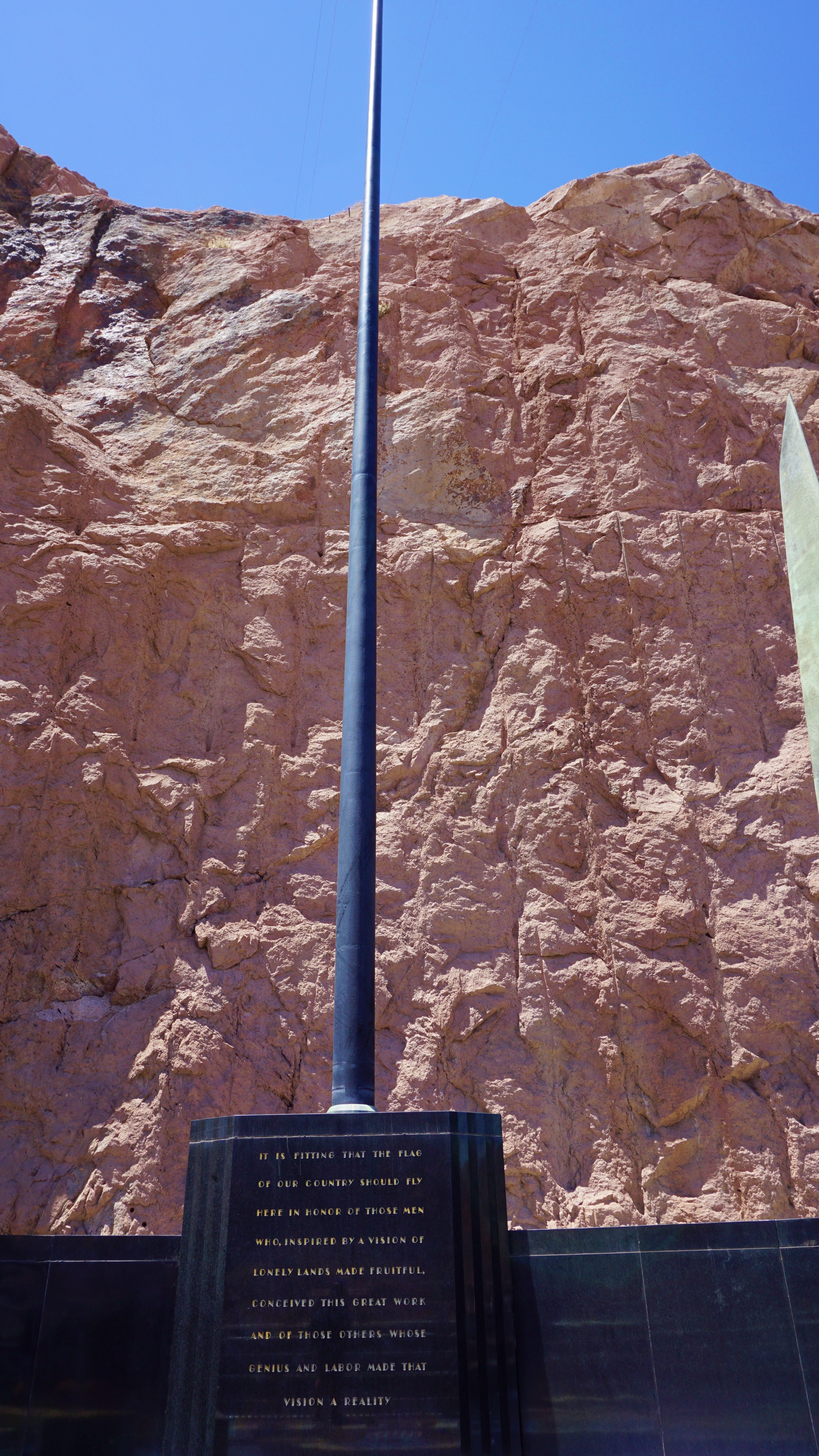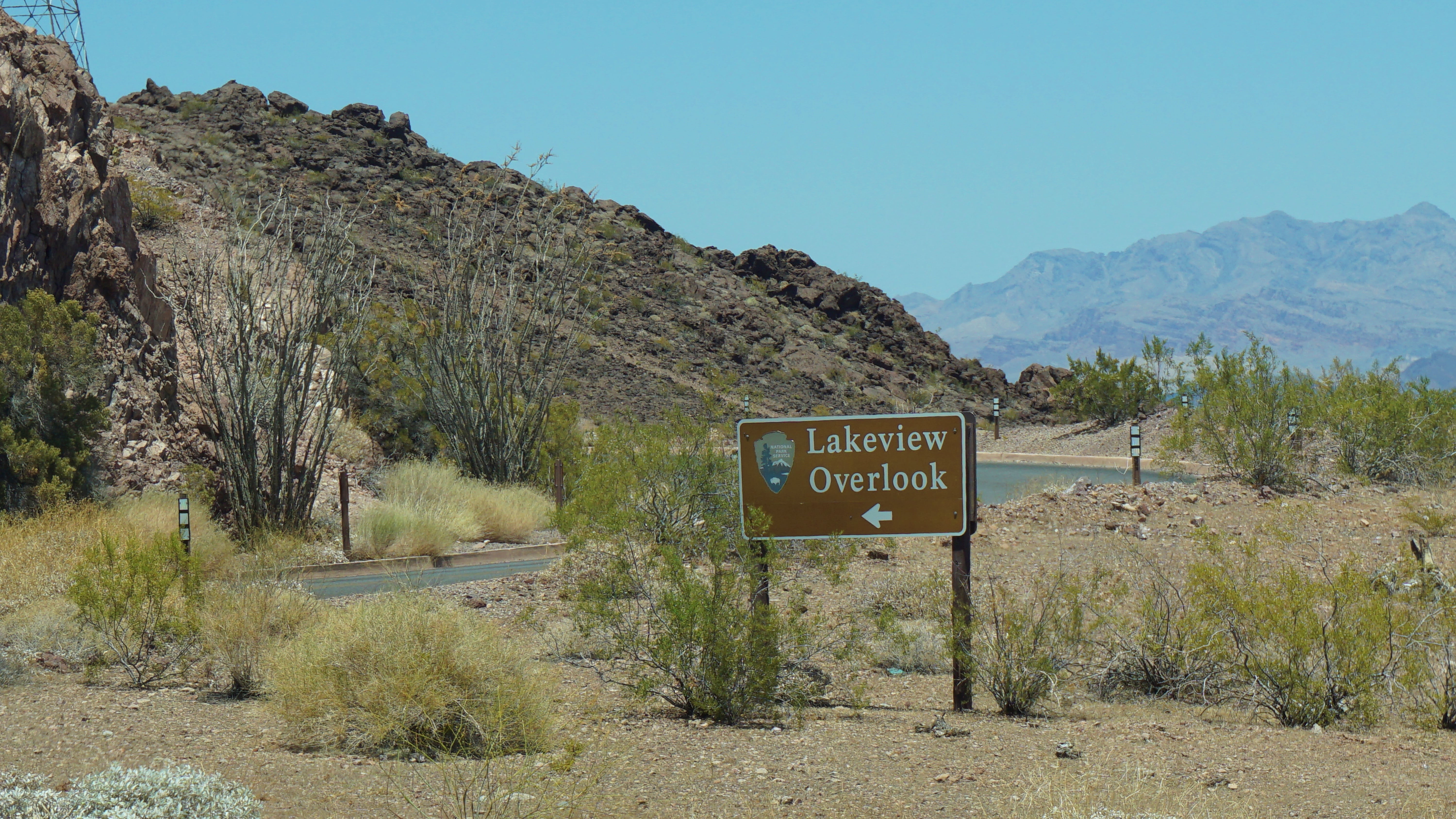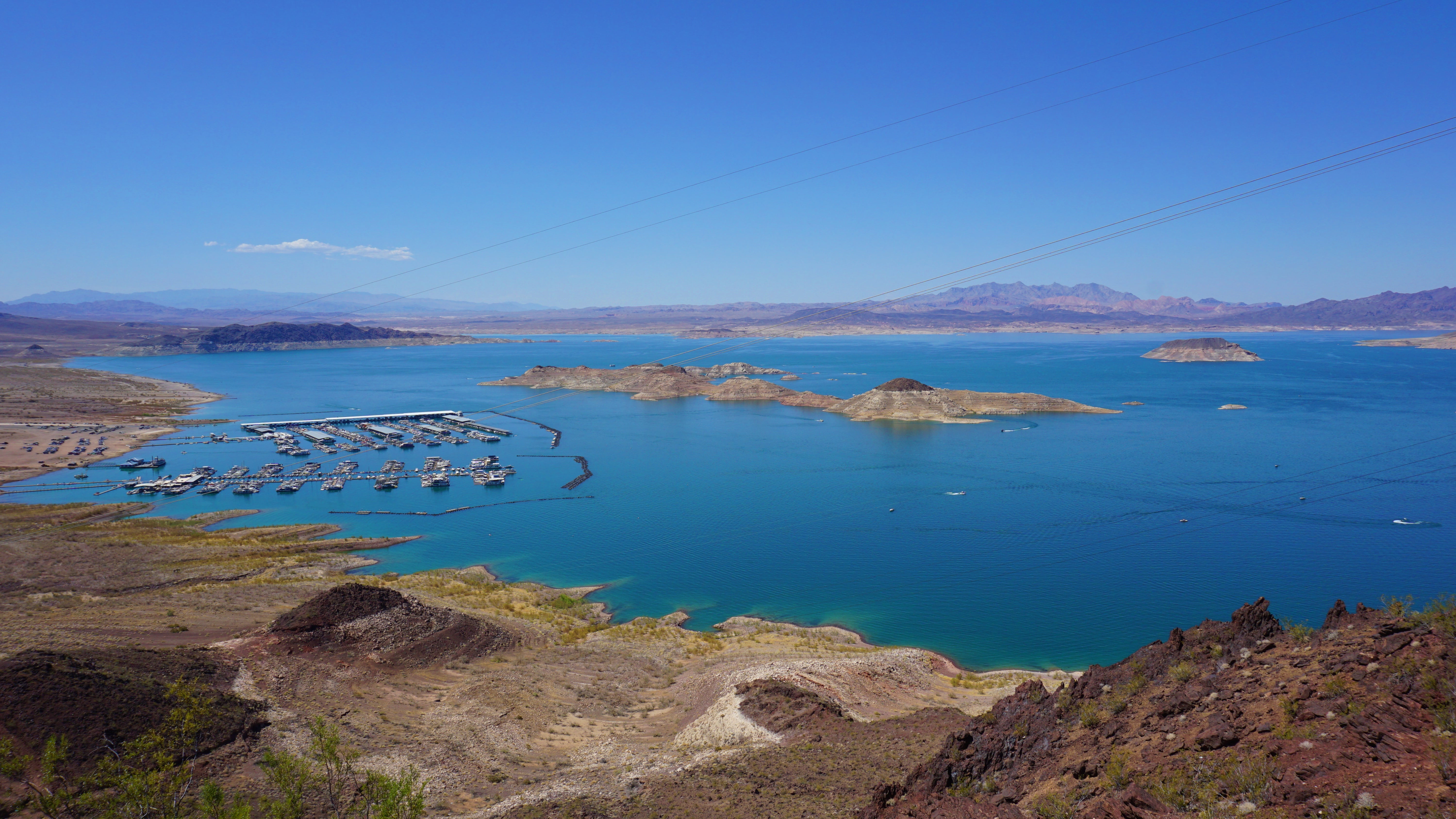 Last July my hubby and I visited Las Vegas, and on one of our days there, we decided to drive to Hoover Dam!  Once we slowly but surely made our way through the security checkpoint, paid for parking, drove up the windy parking garage, we finally arrived!  We had never been there before, and I'm not sure what we were expecting… but holy cow.  It is SO much larger than we expected.  We took our time getting ready for the day, and we arrived around two.  The hottest part of the day.  This brings me to my first recommendation: get there EARLY.  If I was to ever go back, I would demand that we get there when it opens.  I am sure the park would still be hot, but it definitely would not be as brutal.  Stepping out of the air conditioned car was a struggle.  Sunscreen is an absolute must.  If you forgot sunscreen, leave and come back another day.  Water is REQUIRED, and hats are strongly recommended.  We made one giant mistake when we left our truck: we left my hydroflask and grabbed a small water bottle that would fit in my backpack instead.  We knew that we would be taking photos, and just wanted our hands to be empty.  I should have carried it because a liter of iced cold water would have been much more refreshing than a hot, sixteen ounce bottle that had been sitting in the back of the truck.
Once our bodies adjusted to the heat (HA), we walked towards the top of the dam.  Luckily, a lot of the paths were shaded, and we were able to really enjoy the view.  
After we took what seemed like a million photos of the bridge and dam, we walked downstairs to the visitors center.  The tour we originally wanted to take wasn't starting for another hour so we hopped on the Power Plant tour that cost $15 each.  They have signs displayed everywhere stating that people with claustrophobia should not take part in their tours.  Many of my friends and family already know that I am extremely claustrophobic, but I don't know if I have ever mentioned it on the blog.  My fear isn't so much a fear of tight spaces, but a tight space that is jam packed full of people.  So when we all crammed ourselves into an elevator heading 530 feet below the surface, I was not happy to say the least.  I am SO glad that I did not allow my fear to cripple me because it was really neat to see everything.  One of my favorite parts was learning about random nails that were hidden throughout the floors!  The artists who designed the floors for the dam randomly placed them, and it acts as their signature.  
After we finished the tour, we headed back to the truck.  As we left, we decided to turn right onto the Lakeview overlook that we had passed on the way in.  If you're ever in the area, you should definitely stop by.  You can get a gorgeous view of Lake Mead.
Park Hours: 9-5
Parking: $10
Pet Friendly? No, but service animals are permitted.
All my love,