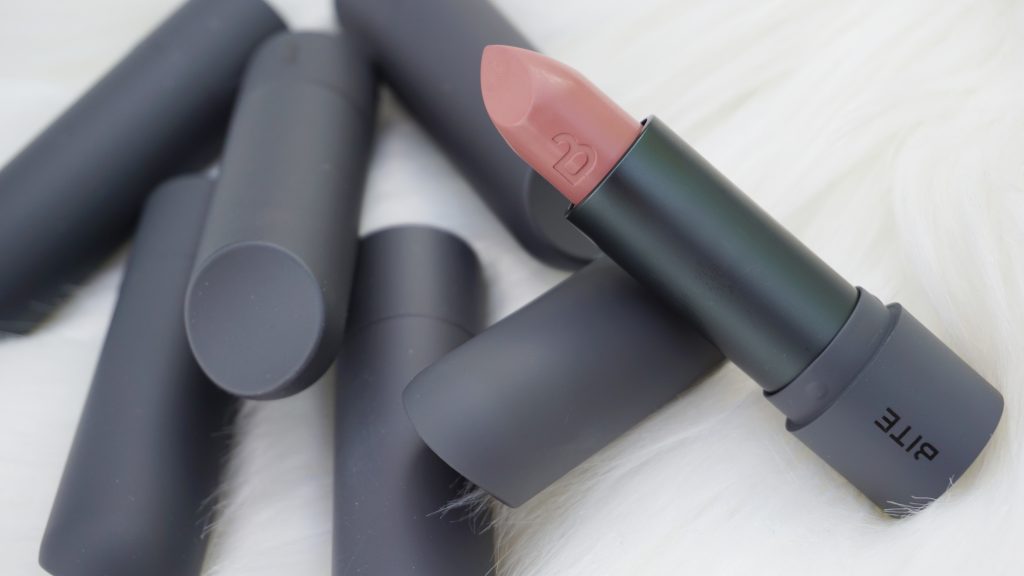 Bite Beauty is currently in the process of releasing their new Amuse Bouche formula which means that their original formula is on sale! I already had the shade Honeycomb, but I bought everything else at Sephora for $11 (I used my VIB coupon too) instead of $26. I just recently raved about the Urban Decay Vice Lipsticks, and Bite Beauty's Amuse Bouche Lipsticks are just as good… if not better. I would happily pay full price for them. I am a little scared with what they're changing in the new formula, but I am trying to stay positive. 😀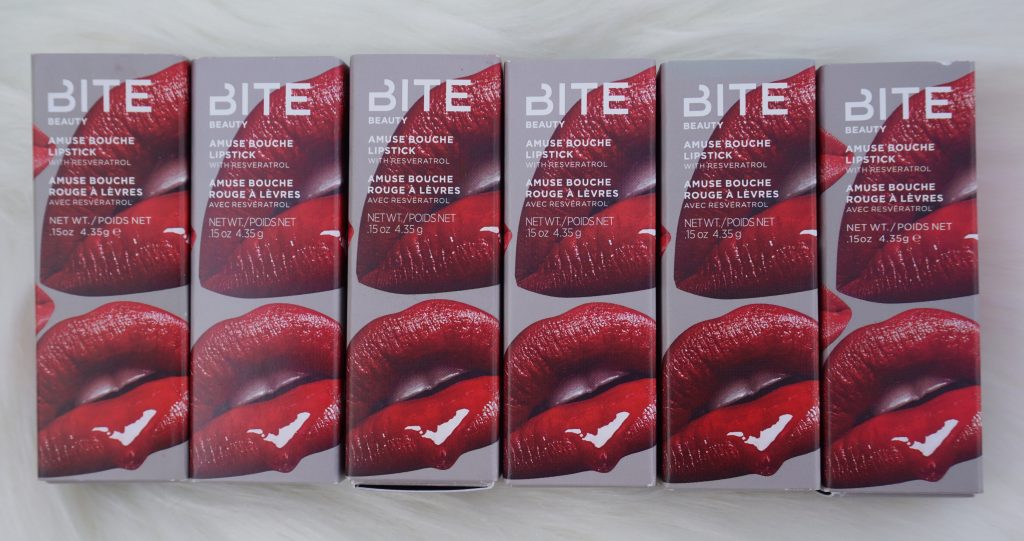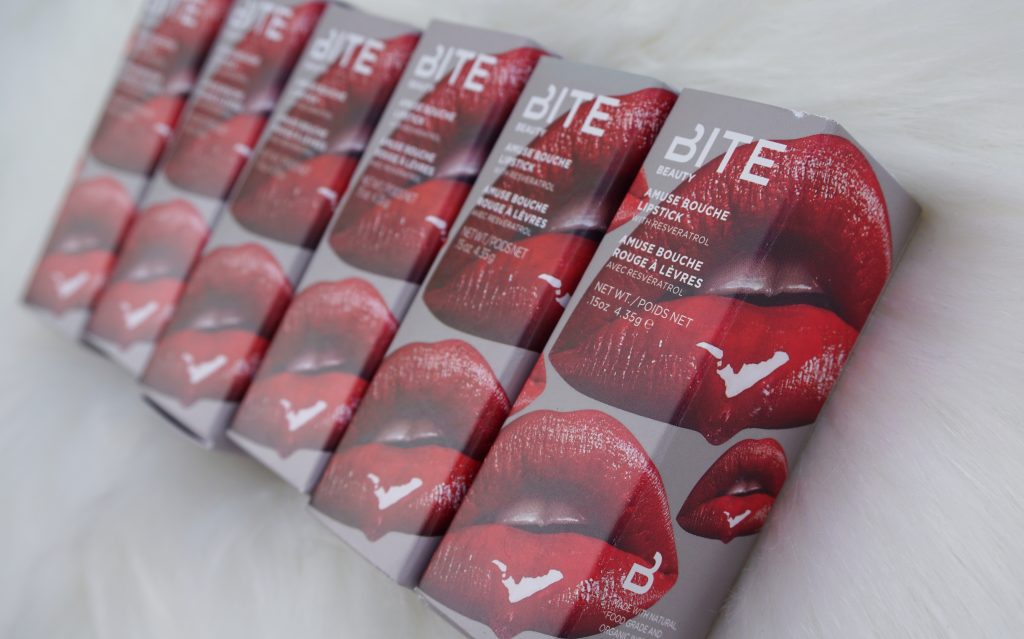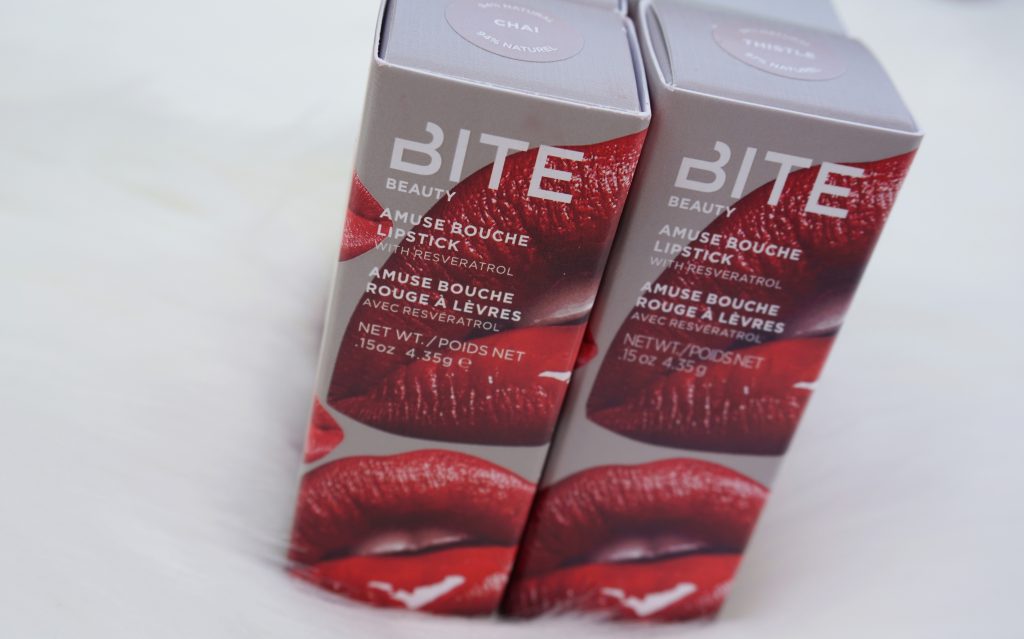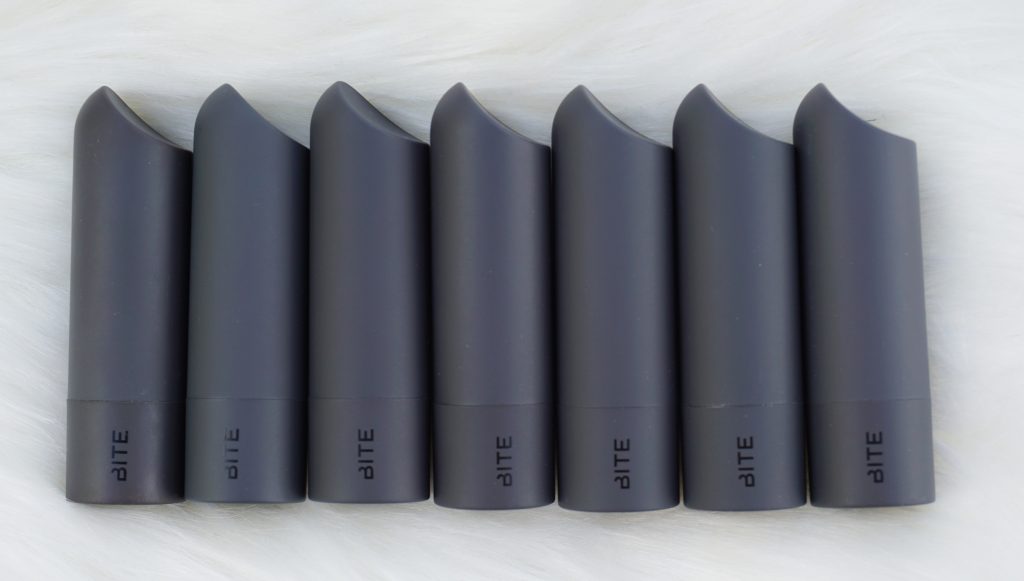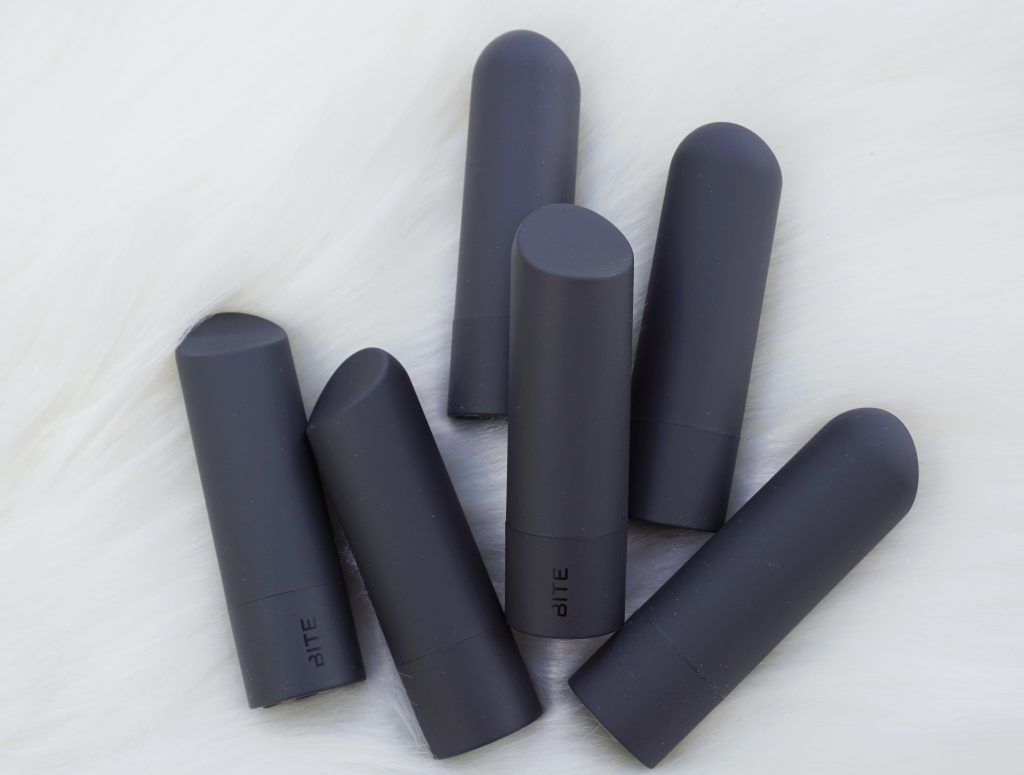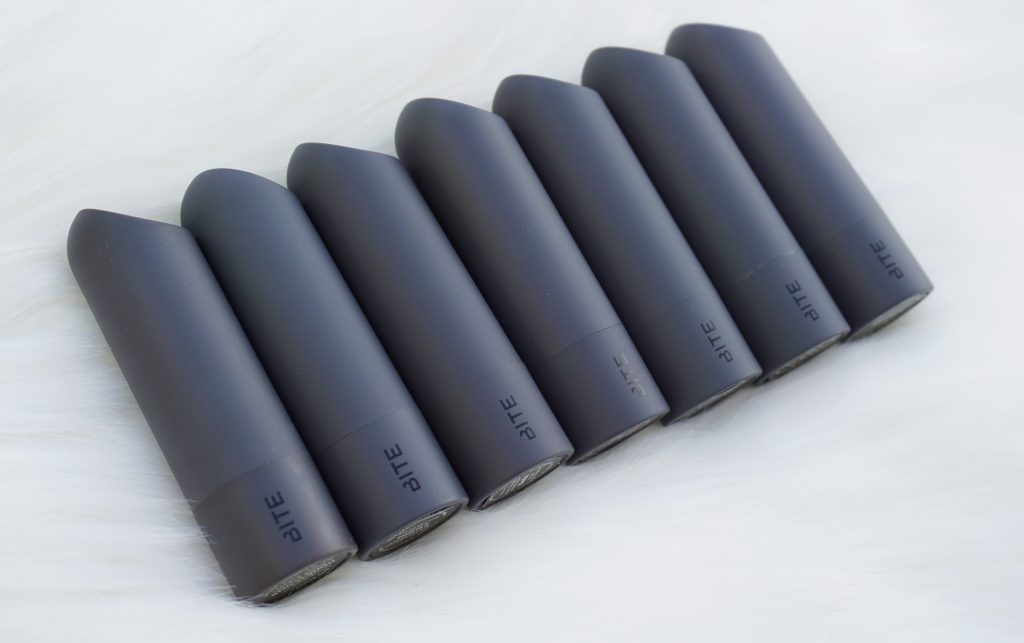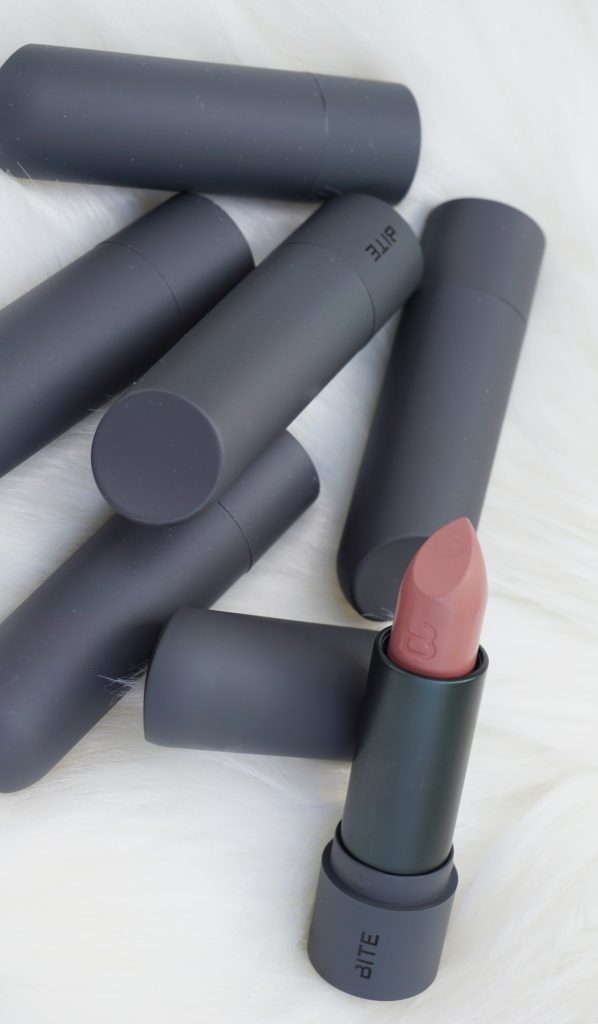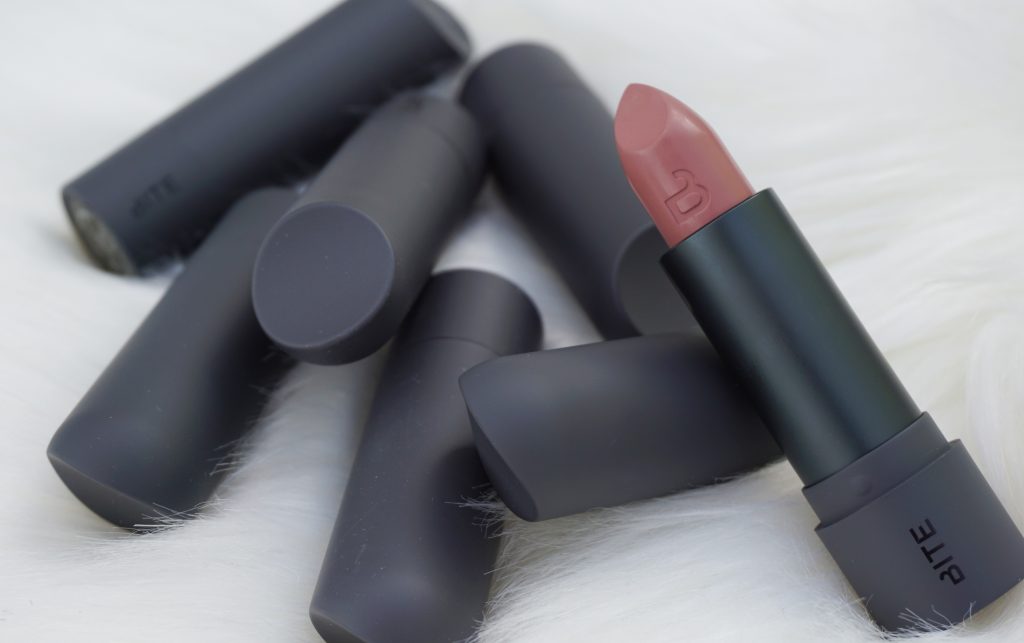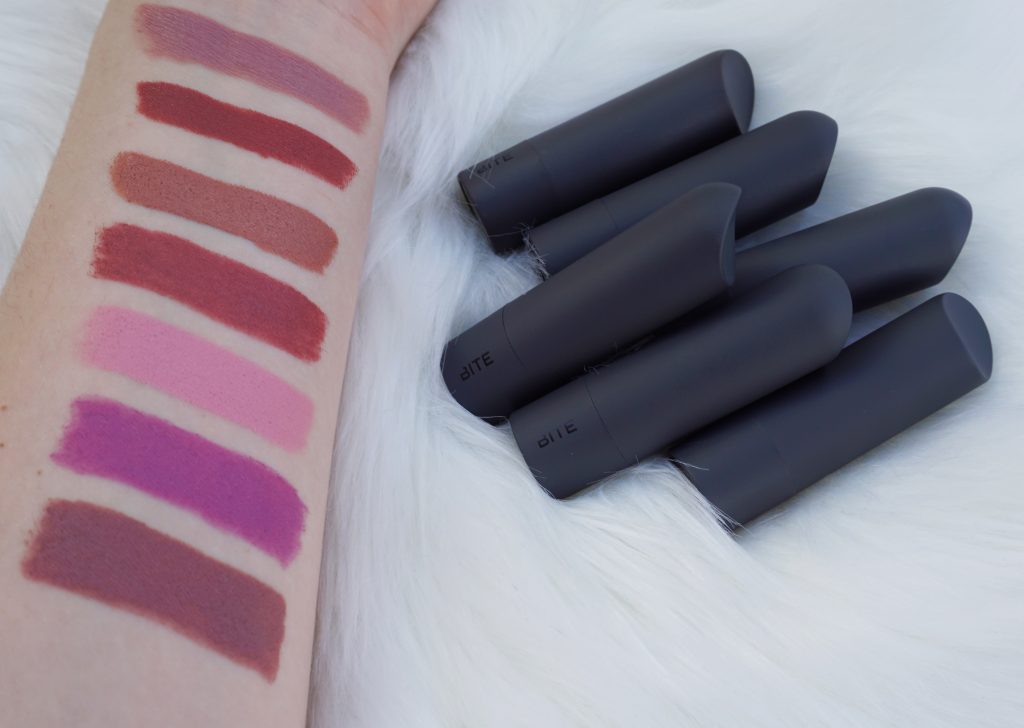 Swatches from top to bottom:
Cava
Chai
Honeycomb
Pepper
Soufflé
Spritzer
Thistle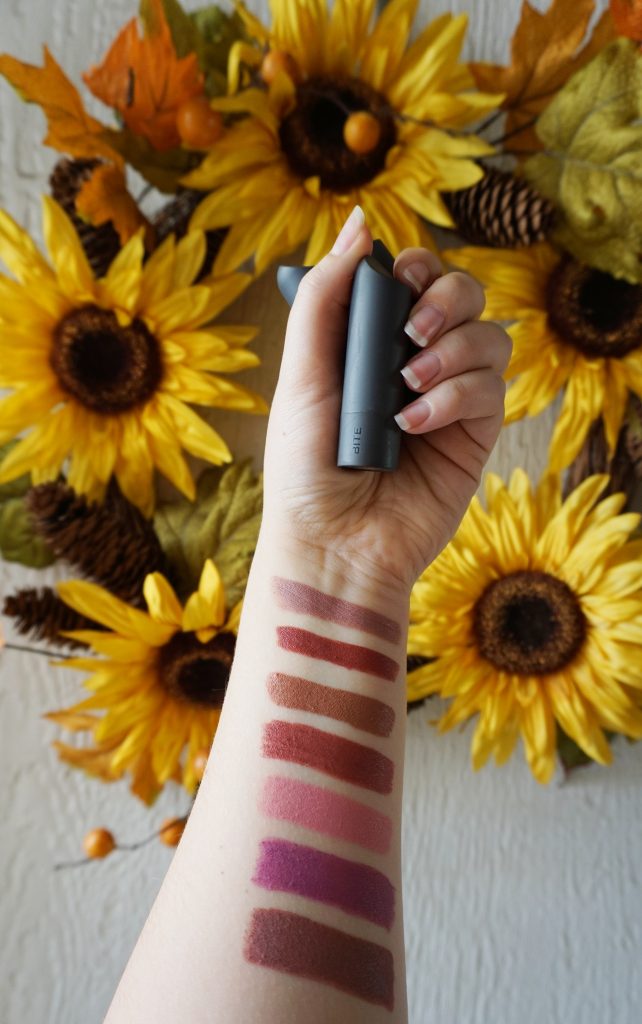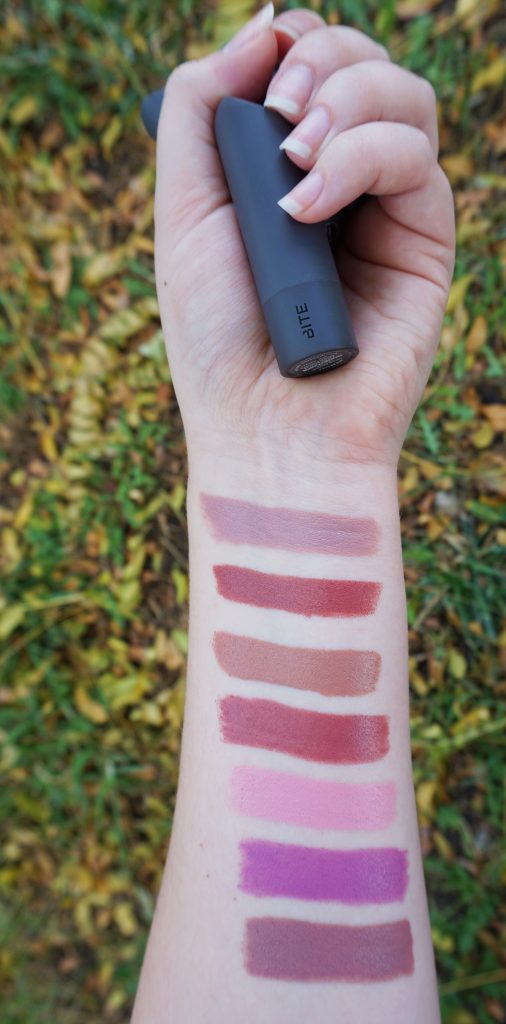 I touched up the edges a tad for photos, but all the arm swatches are ONE swipe. Super pigmented and creamy.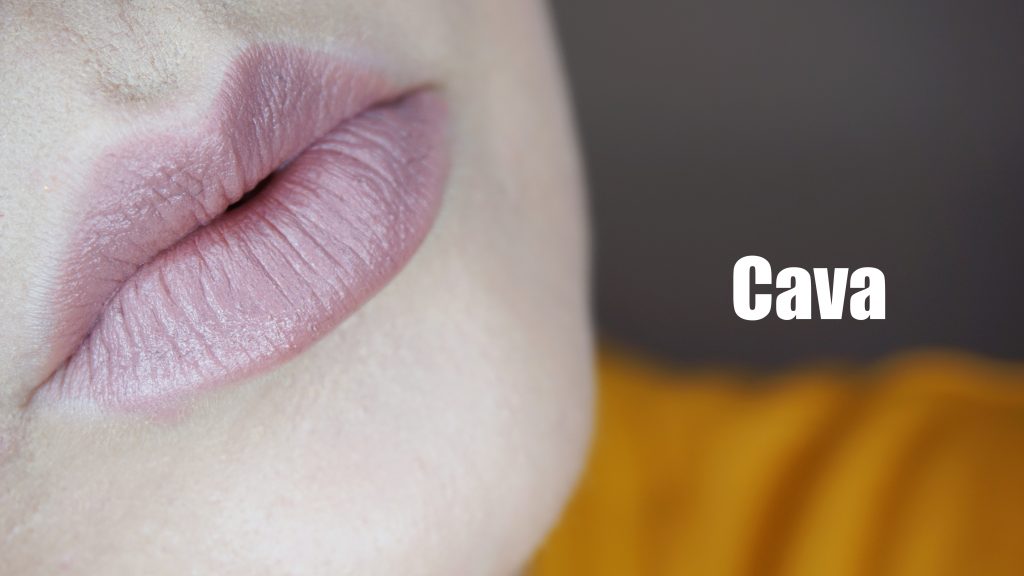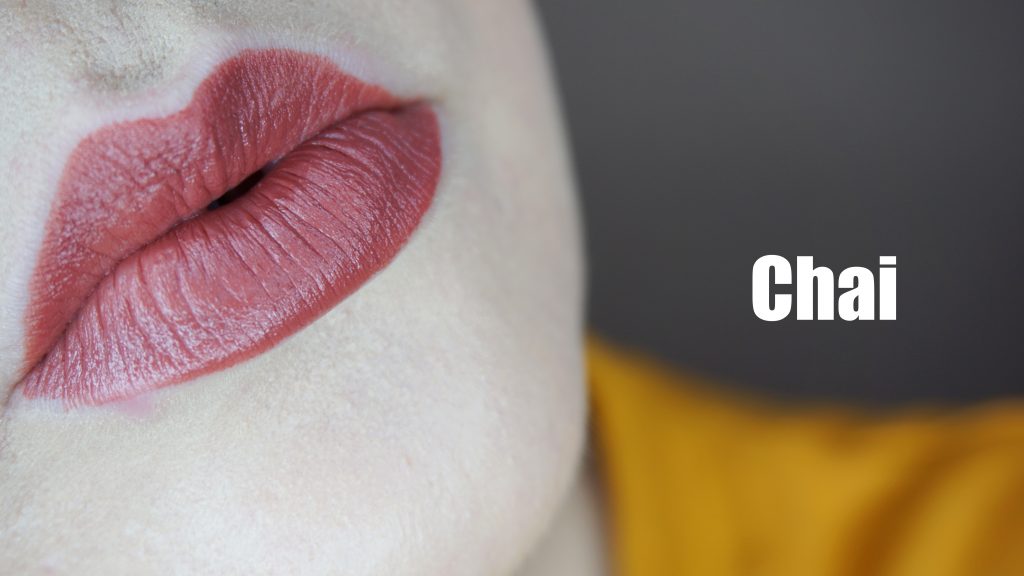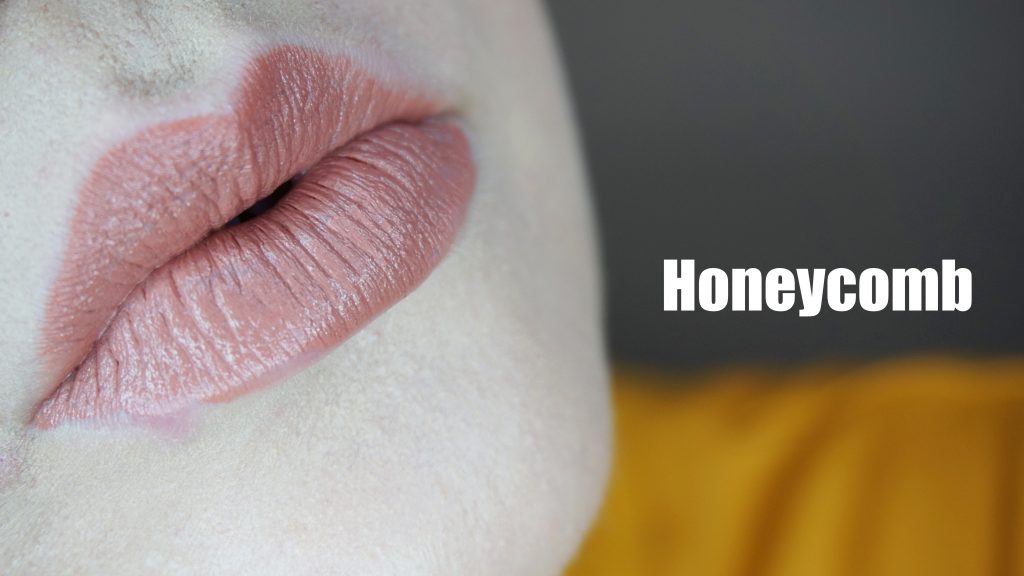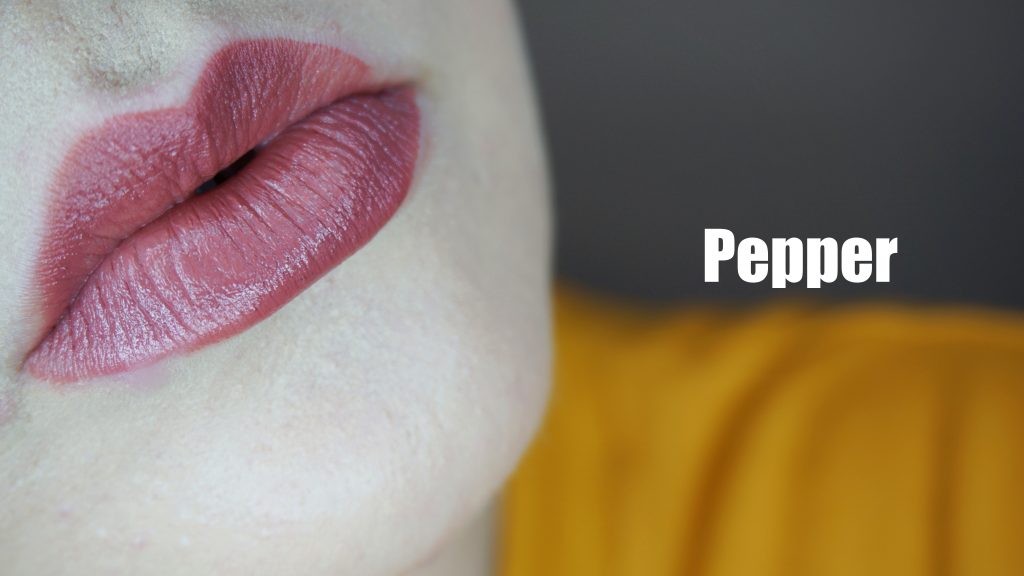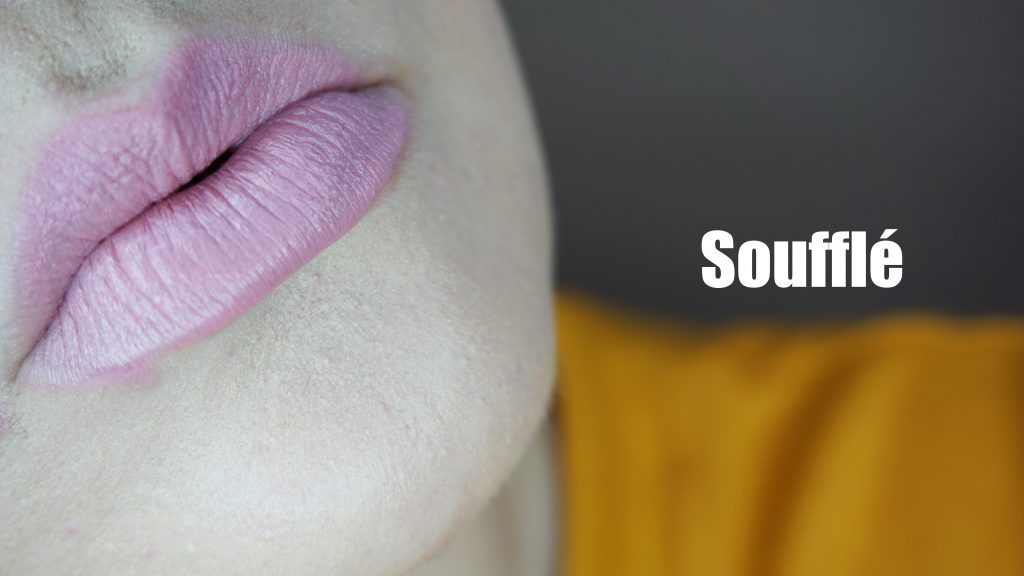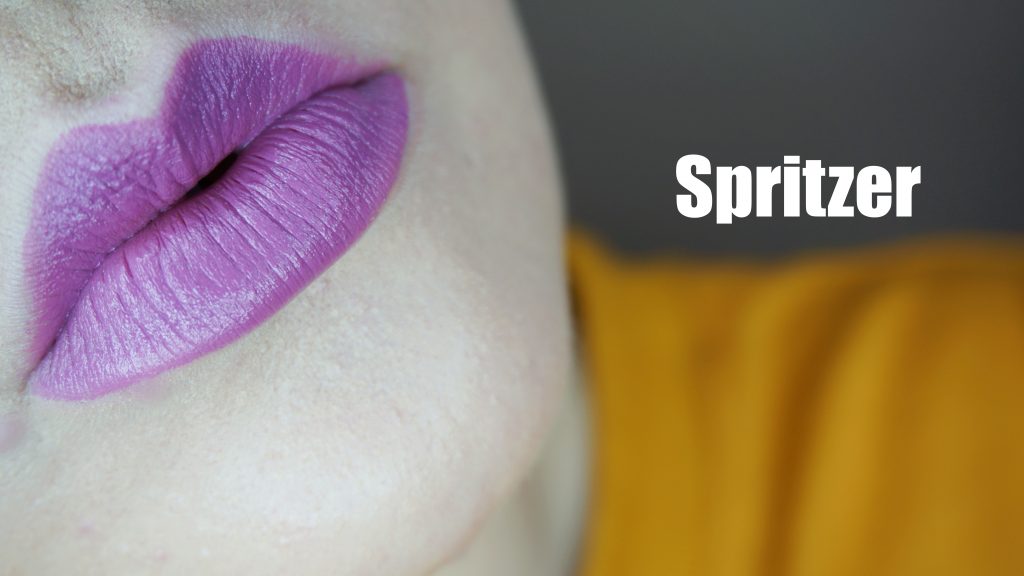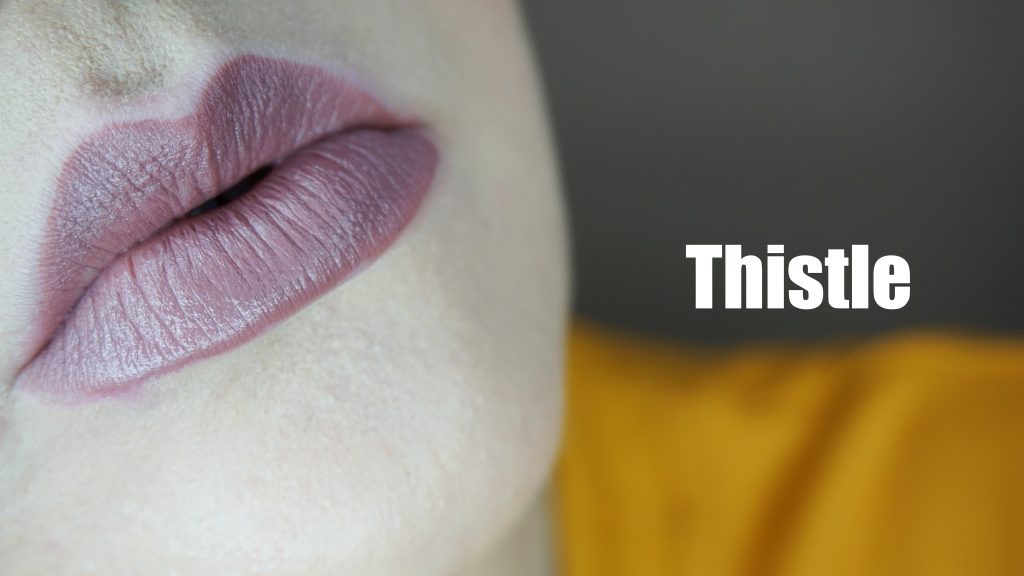 The lipsticks applied effortlessly like I knew they would. Soufflé was slightly difficult just because of the light, pink color. It needed an extra layer, but it still turned out beautiful.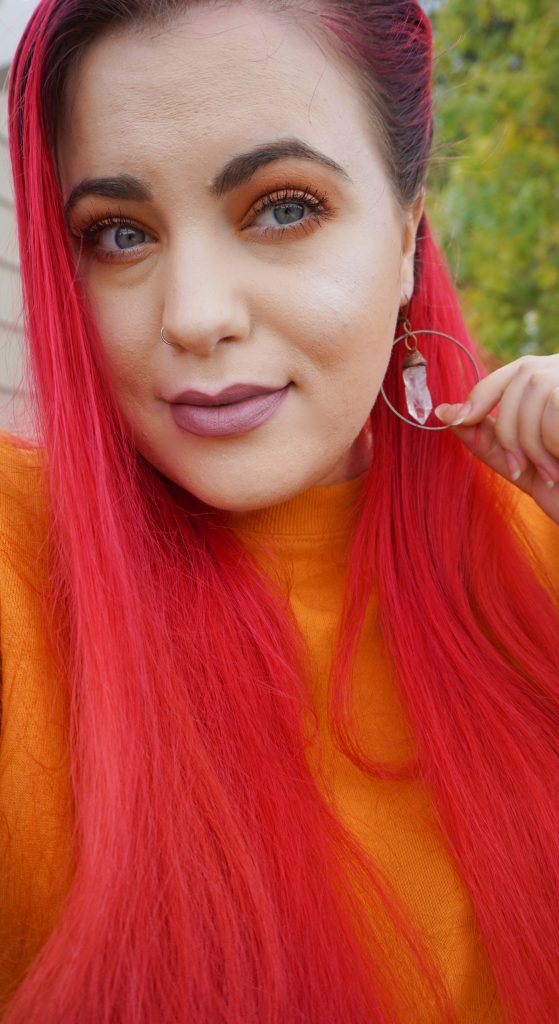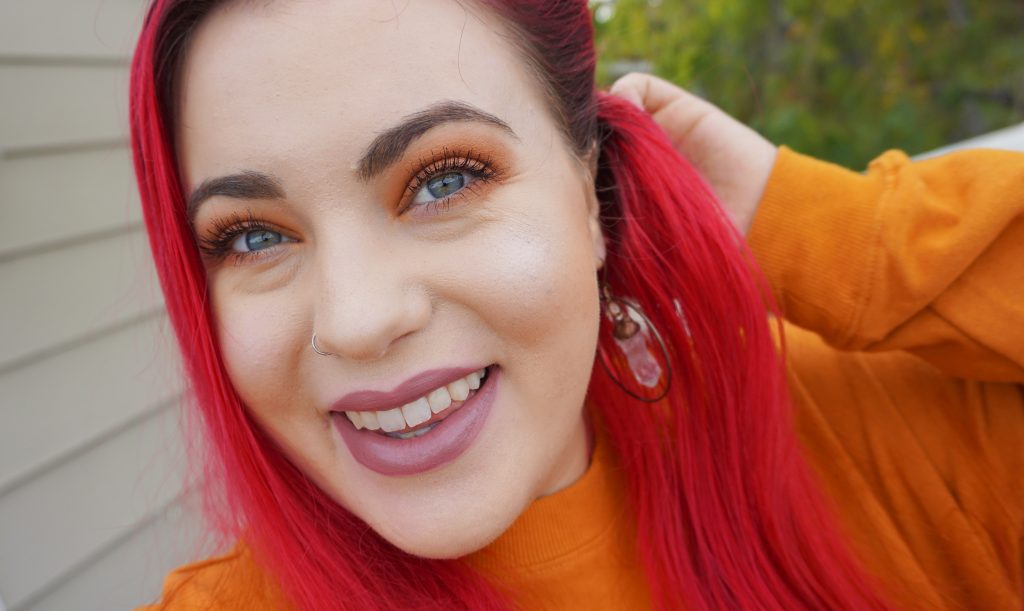 You guys voted for more makeup looks on Instagram so here's my awkward selfie!
If you're in the market for a new, comfortable lipstick, I would HIGHLY recommend the Bite Beauty ones. Especially since they're on sale. Their original formula is fantastic, and even though it may not be the newest thing, you're still getting amazing quality. Also, keep in mind that I only showed seven shades. They have THIRTY shades (If I bought that many lipsticks for a review, my hubby would kick me out 😛 ). I bought the shades that were still available, and the ones I wanted the most. Bite Beauty has a color for everyone, and next time you're in Sephora, I dare you to swatch one. That's right. I dare you.
Have you ever tried their lipstick? What's your favorite shade?
All my love,