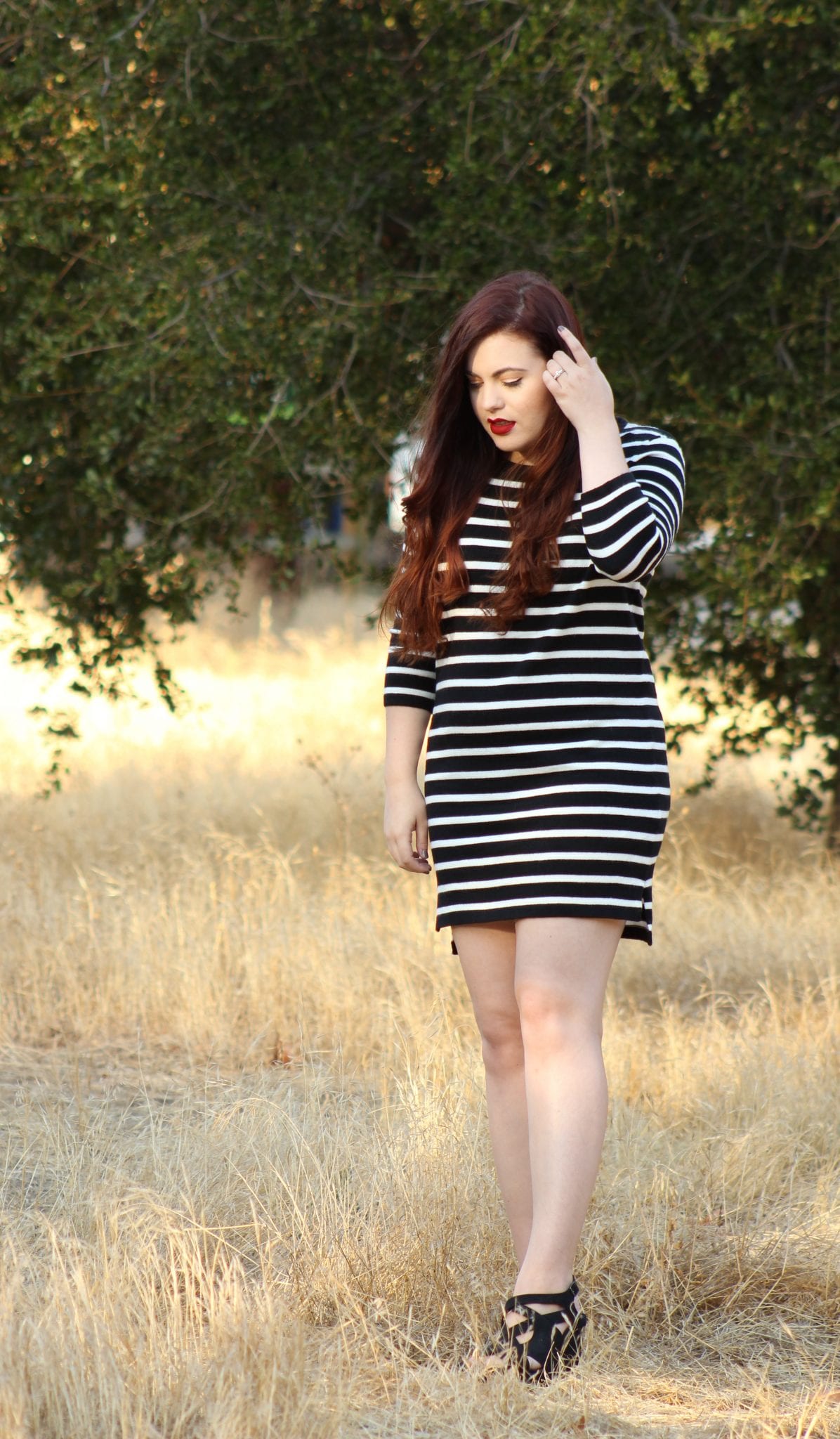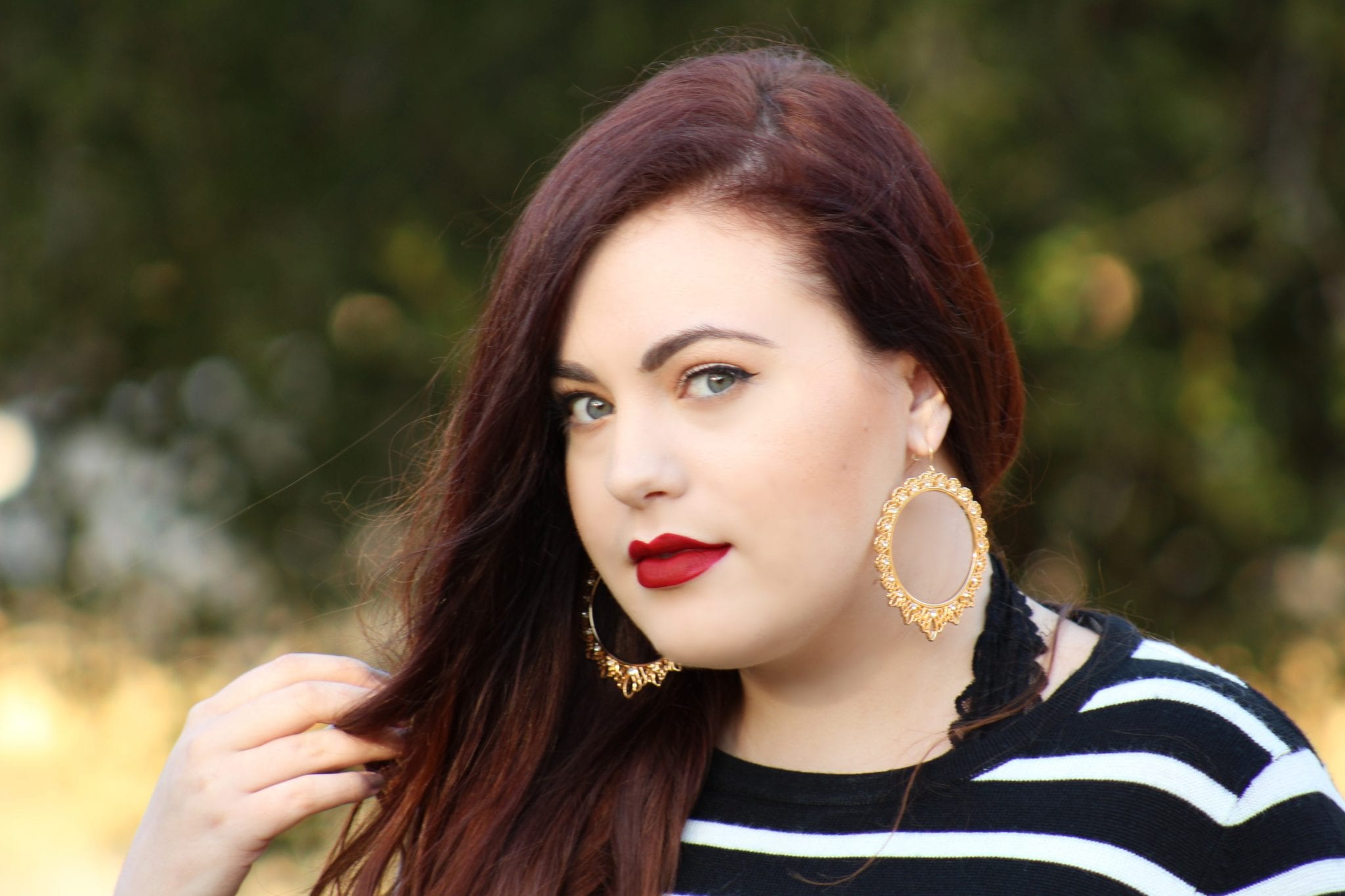 I have seen so many outfit and makeup challenges flying around the internet recently that I decided to make my own!  I also want to preface this with letting you know that I am sure someone else has created this challenge before, but I don't know who.  So if you know, please leave a comment and tell me.  I would love to give them credit!
I found these earrings at Charlotte Russe for a little under $2.  They are lightweight and incredibly comfortable to wear.  You really can't ask for more for the price.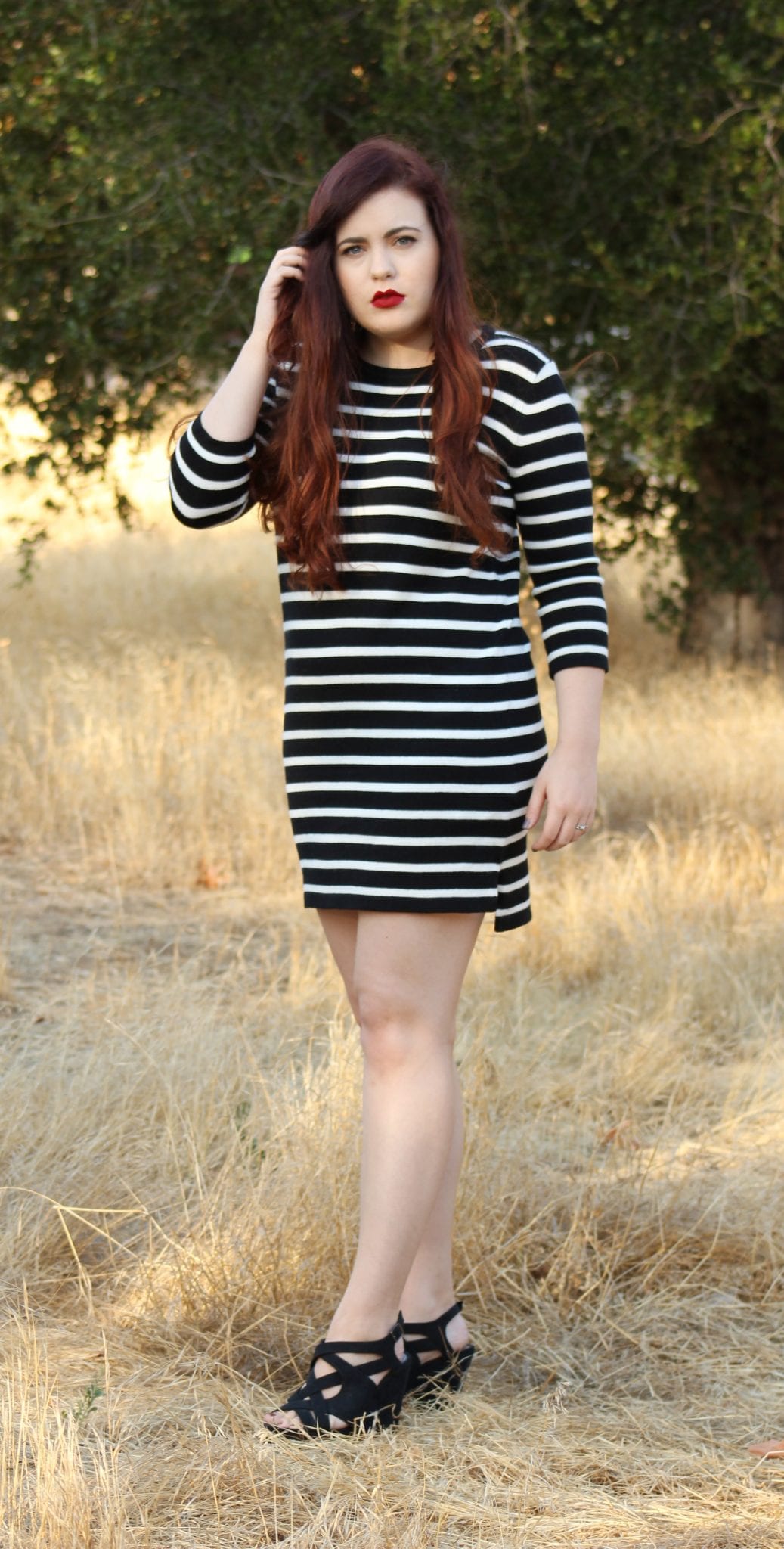 My original outfit idea involved skinny jeans and a T-shirt… After several hours of searching, I realized that it is almost impossible to find skinny jeans under $20 let alone jeans AND a T-shirt.  So I opted for a dress.  When I saw this one on the rack in Forever 21, I immediately fell in love (Does anyone else get major Beetlejuice vibes?).  It was $7, and fit perfectly into my budget.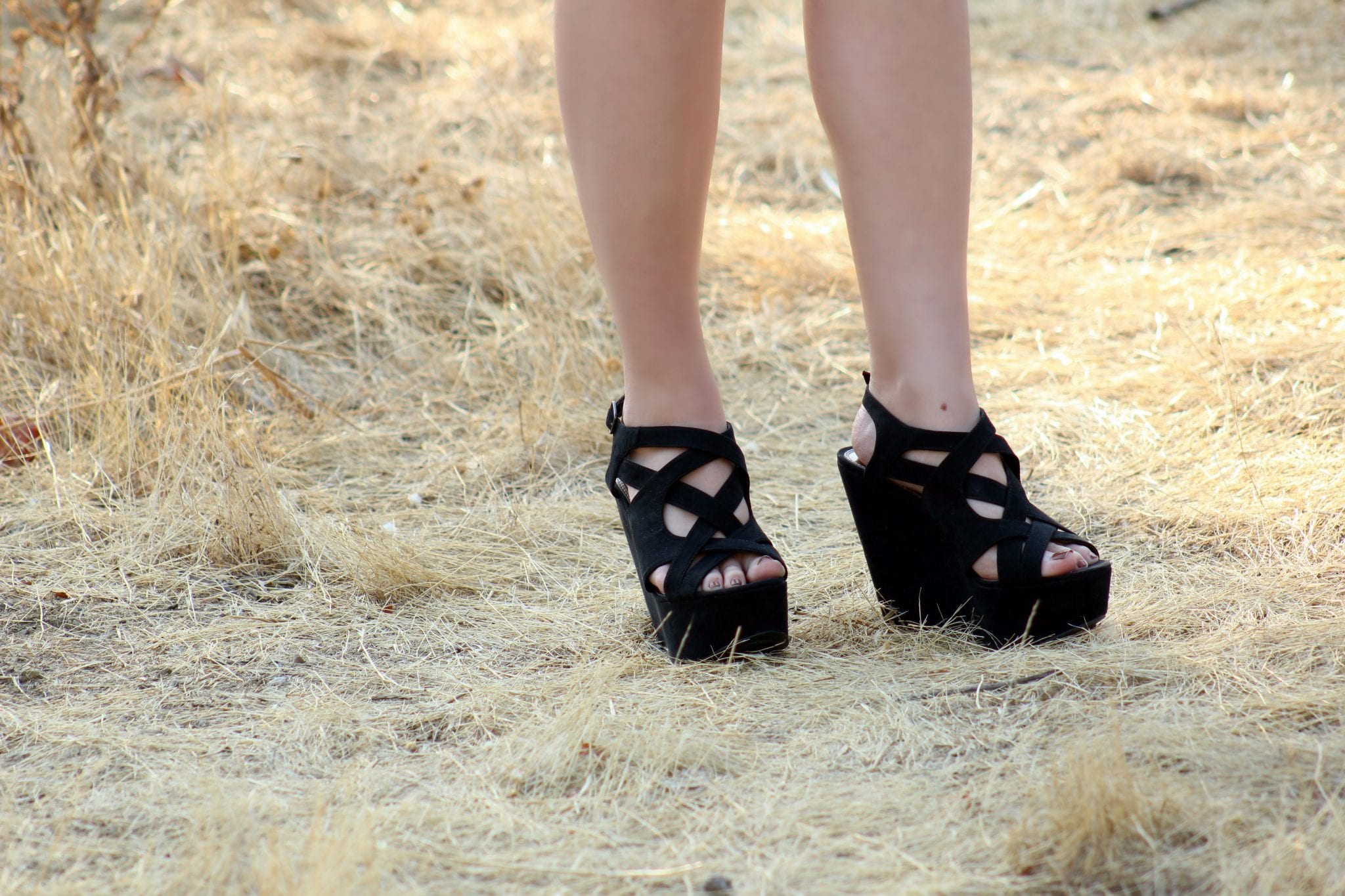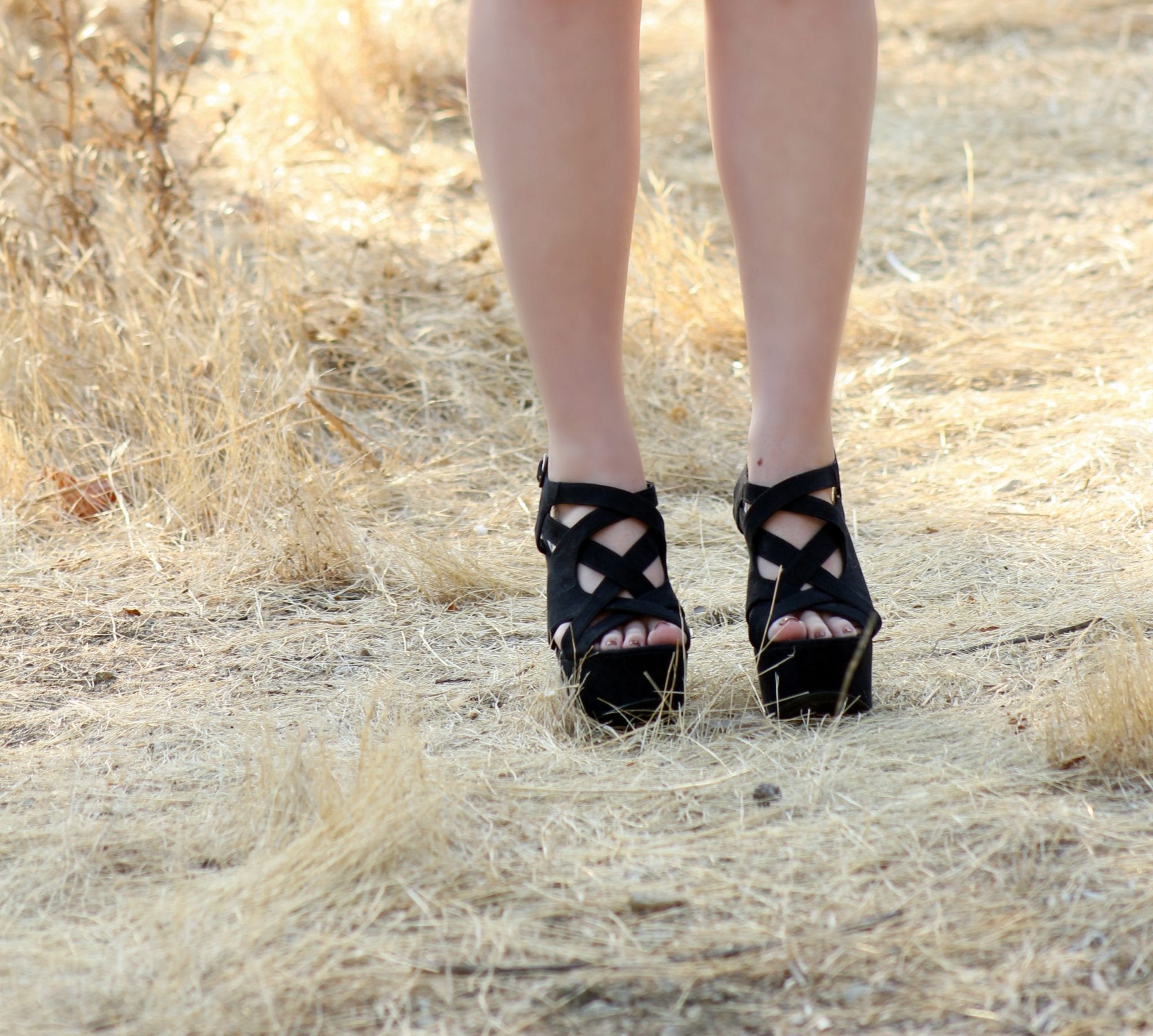 The shoes were the HARDEST ones to find.  I was determined to get them at a Ross or TJ-Maxx, but everything they had was too expensive.  Just when I thought all hope was lost, I stepped inside Goodwill, and found what looked like brand new Bakers. To be honest, I am NOT the biggest fan of buying shoes from Goodwill, but I knew these would be simple to clean.  Plus they were in very good shape, COMFORTABLE and only $11.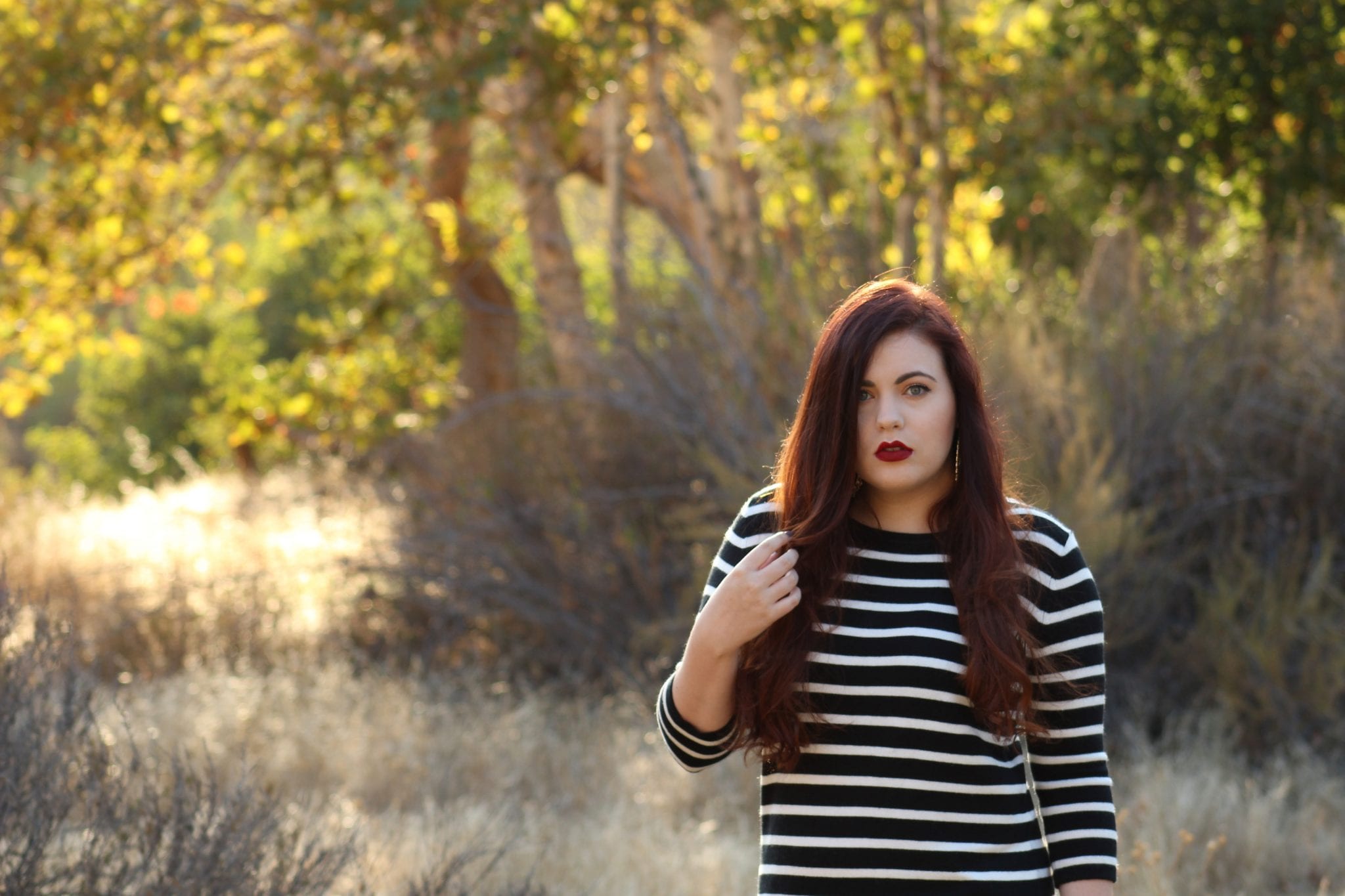 Now I challenge all of  YOU to find a complete outfit for $20 or less! ♡  You will be surprised by what you can discover.  I know I certainly was!  Because of this challenge, I found earrings that I love, and I think I found my new favorite pair of heels.
One last word of advice I have for those wanting to do this challenge is it takes time.  There is a very big possibility that you won't find everything you are looking for in one store.  You have to explore, and use your imagination!  Good luck! 🙂
All my love,