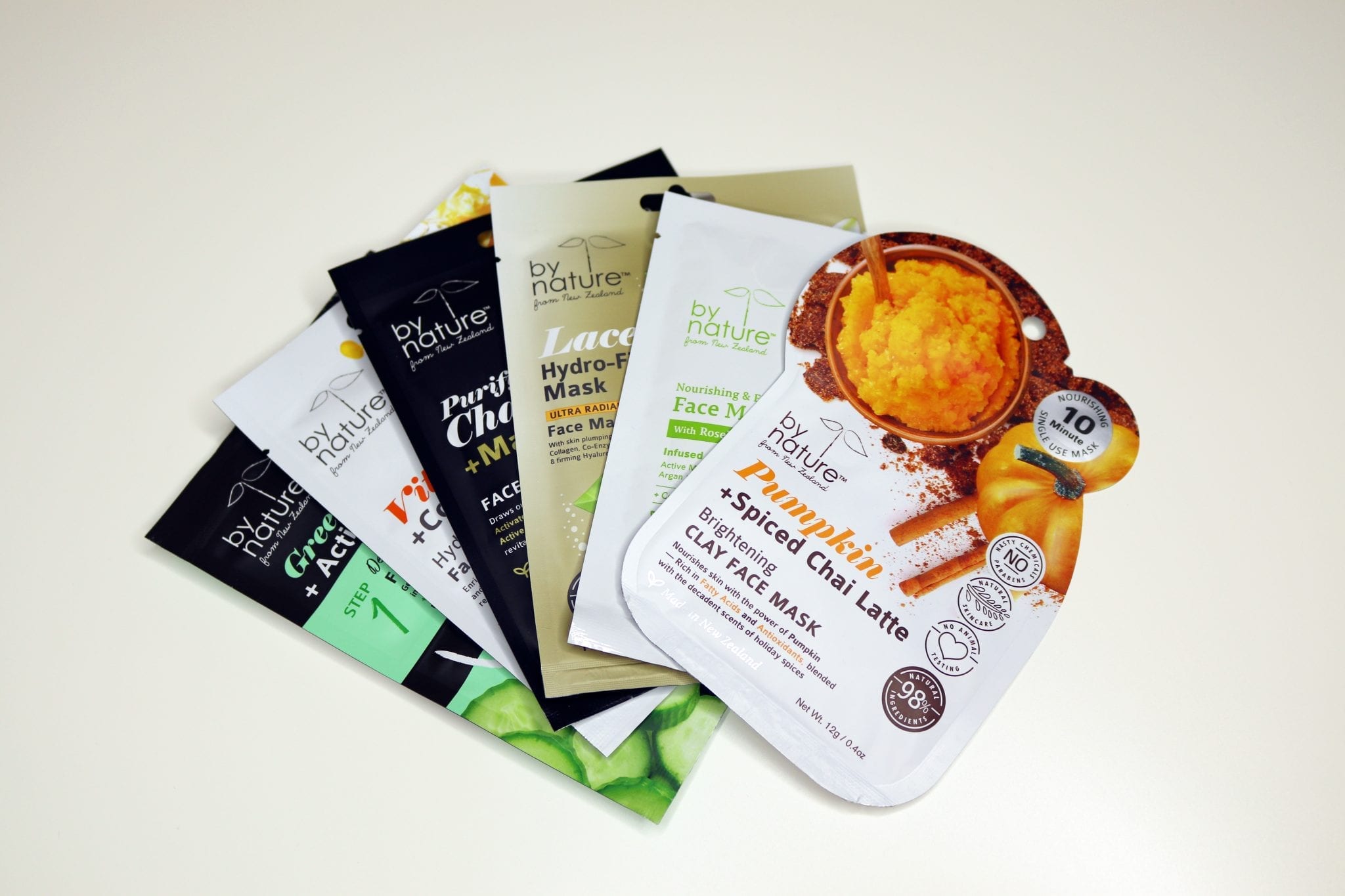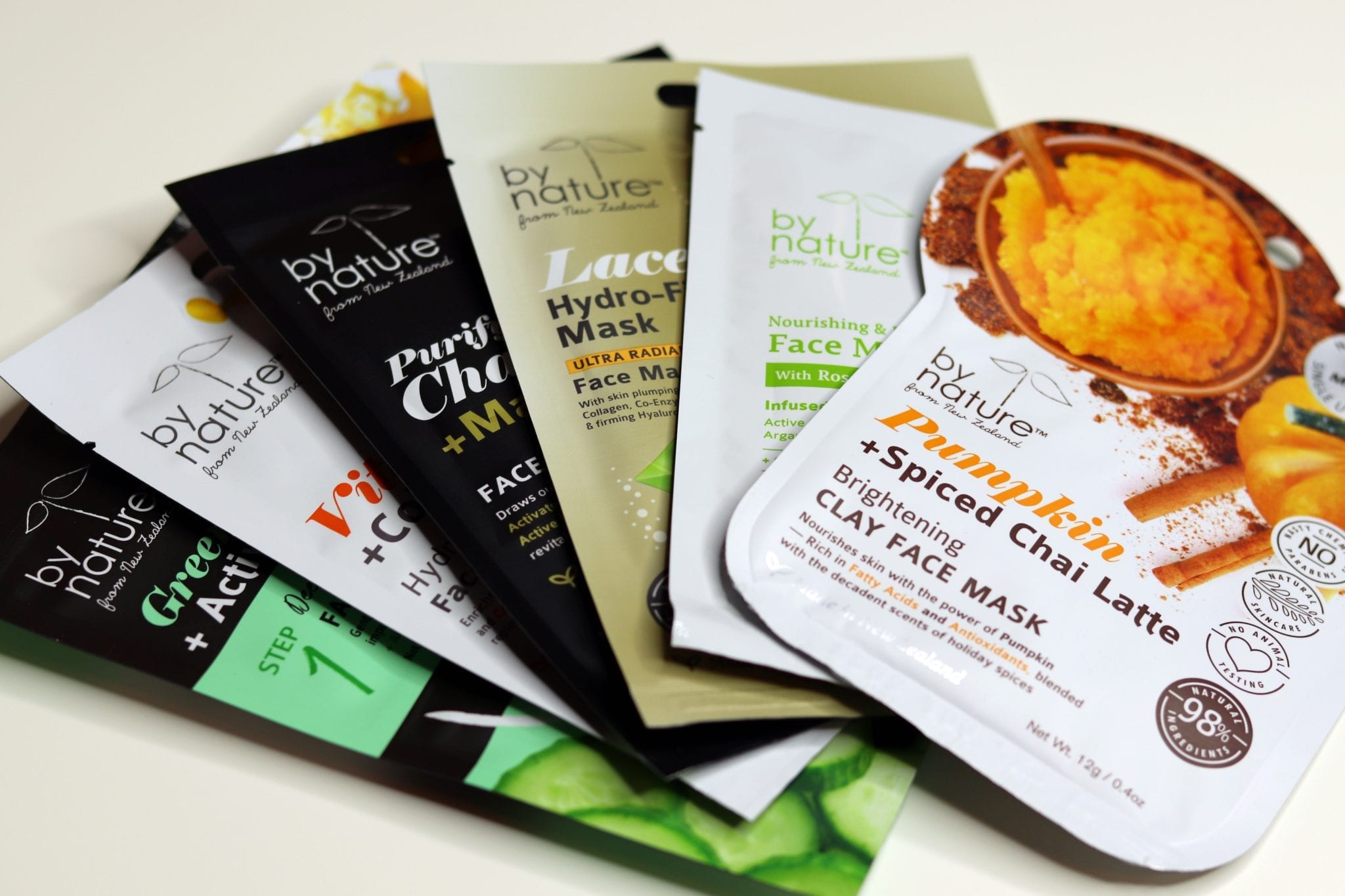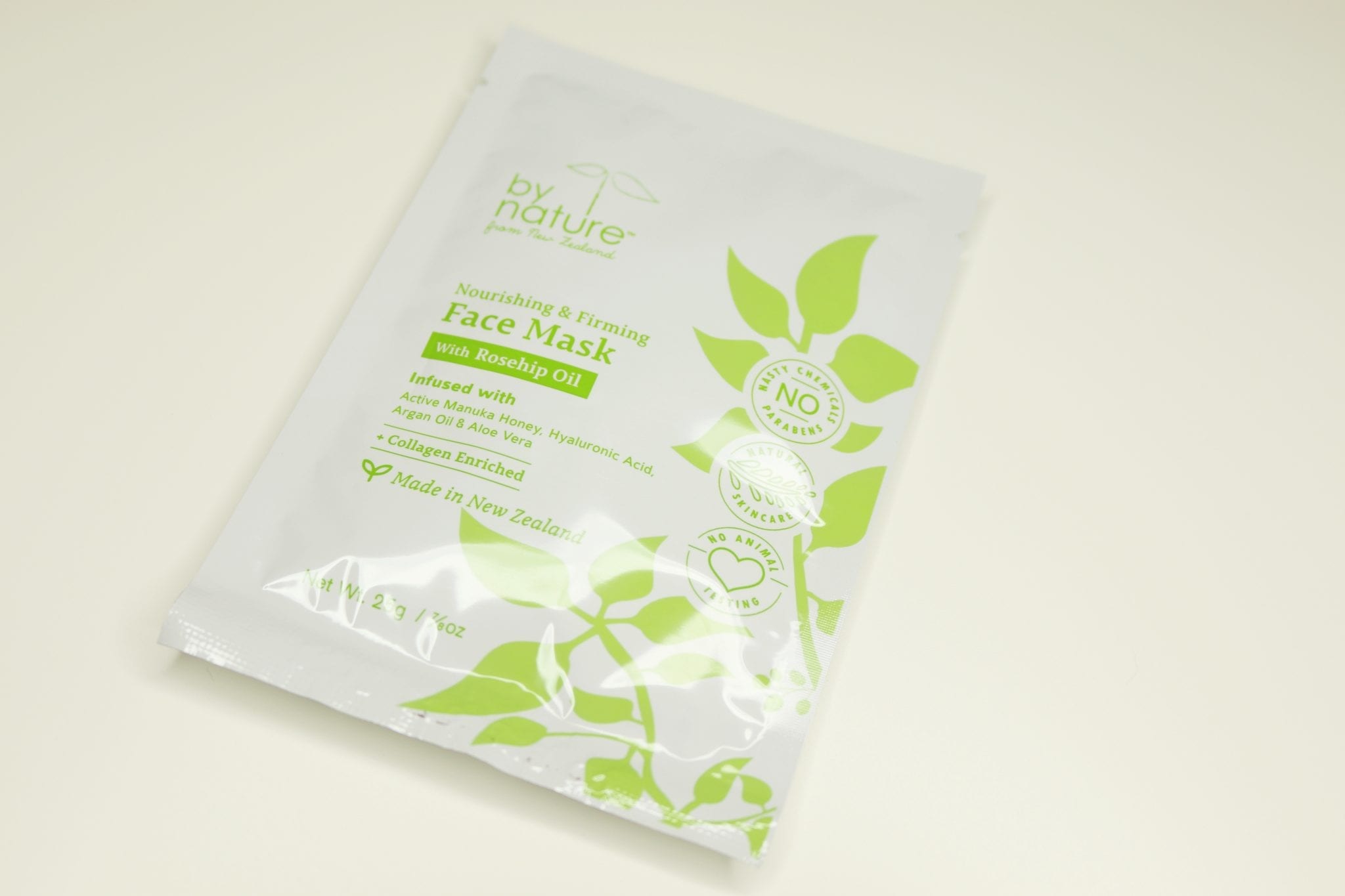 Nourishing and Firming Face Mask with Rosehip Oil: This is the mask that started my By Nature expedition. I found a pack at T.J. Maxx about a month ago, and was immediately intrigued. It had a strong, honey musk scent, and when I removed it, I noticed that my hyper pigmentation was much lighter. My redness was completely gone, and my skin was extremely soft.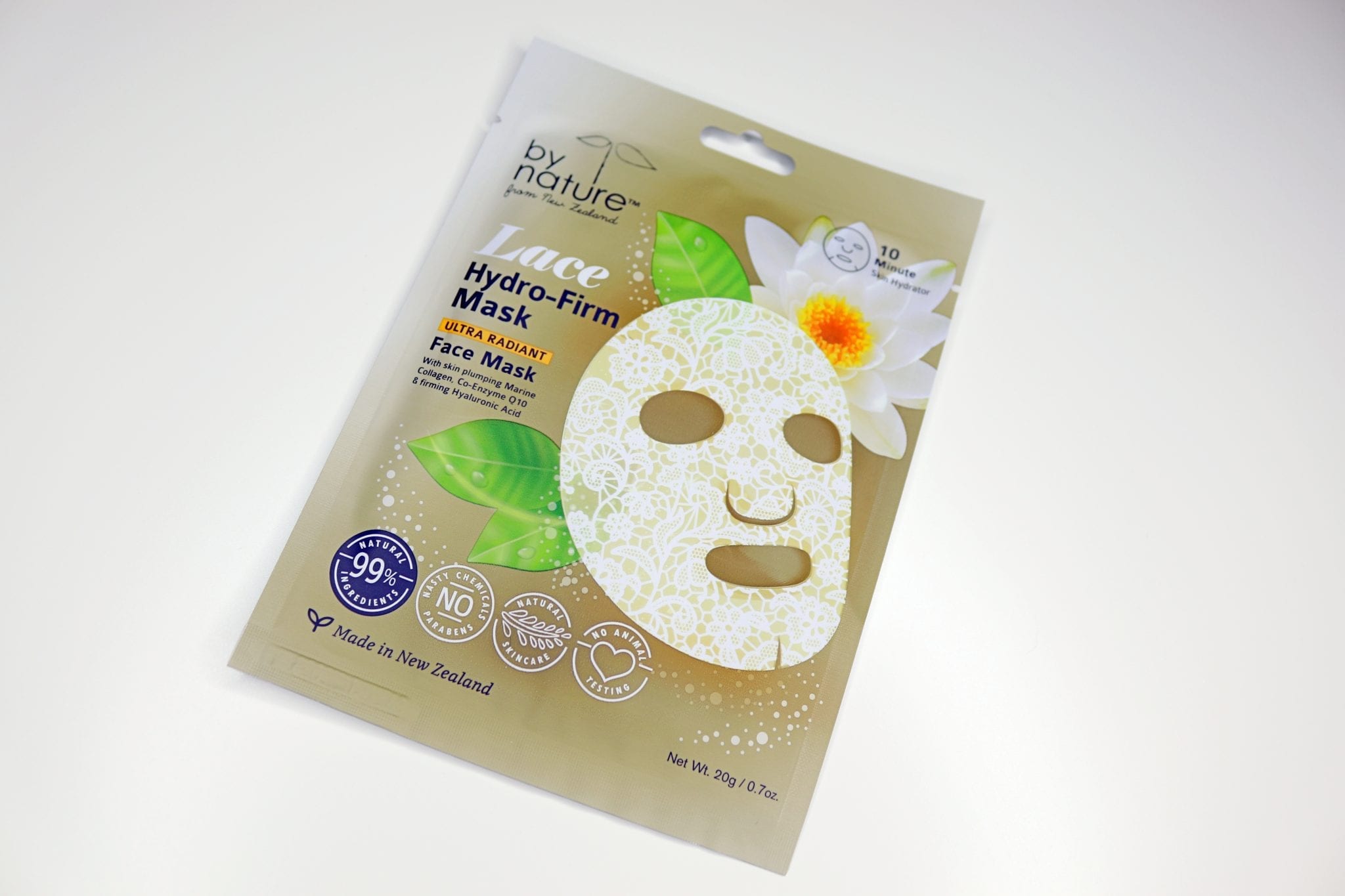 Lace Hydro-Firm Ultra Radiant Face Mask: I have used a LOT of sheet masks over the years, but I had never tried a lace mask. I had absolutely no idea what to expect, but I was pleasantly surprised! It was very simple to apply, and smelled EXACTLY like a spa. I would say this was by far one of the most relaxing masks I have ever tried.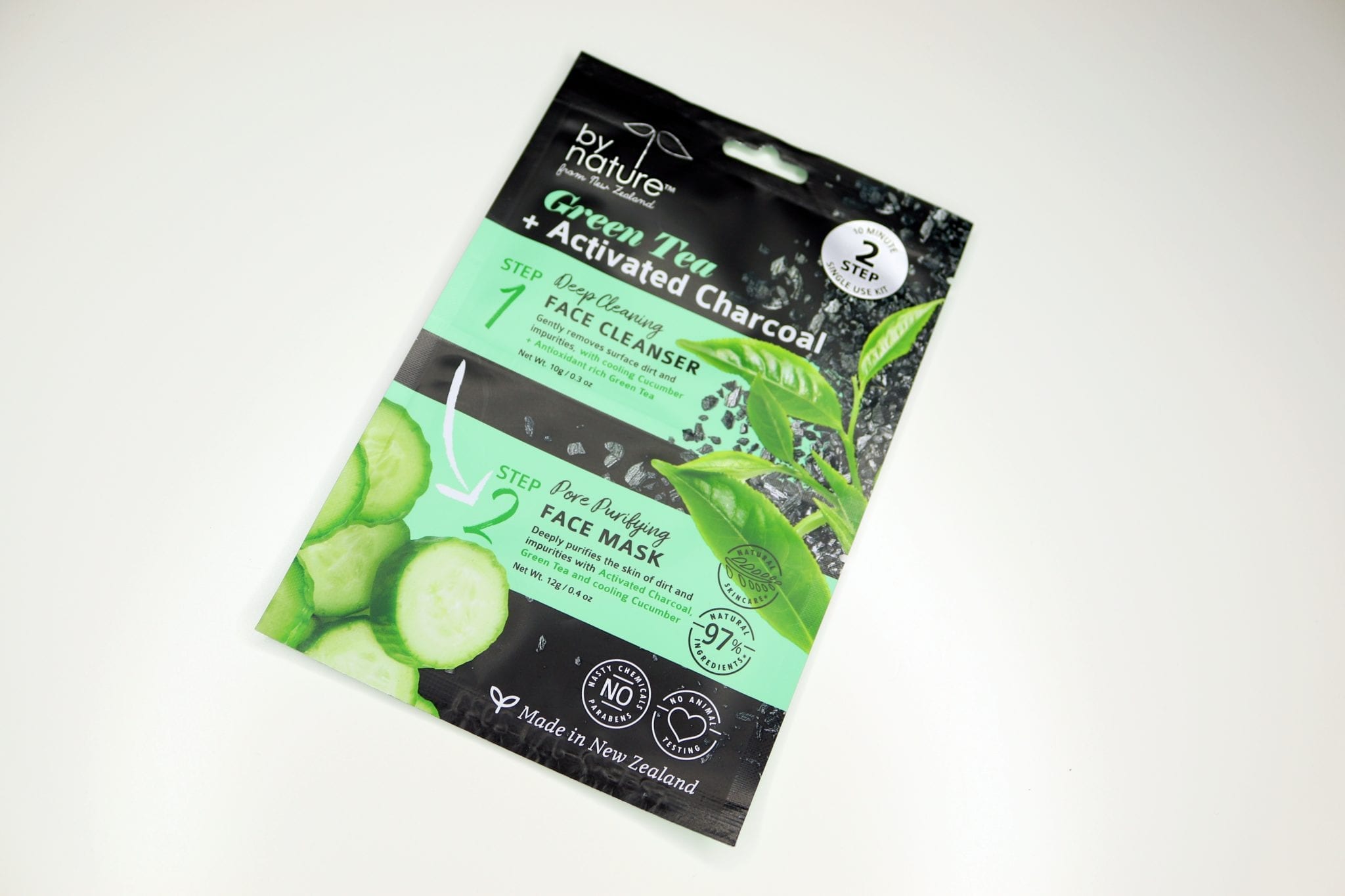 Green Tea + Activated Charcoal Face Cleanser and Face Mask: If I was judging the face masks based on uniqueness alone, this one would take the cake. I had high hopes for the cleanser because I love charcoal in skincare. Unfortunately, I was quickly let down. The cleanser started out thin and runny, but turned thick and lumpy the more I washed my face. It also had a potent green tea scent that made it hard to breathe, and the cleanser dripped off my face. It took me a very long time to rinse the cleanser off, and my skin felt extremely dry afterwards. I followed up with the mask, and I was shocked at the consistency. I imagined it would be more of a clay type of mask, but it was VERY watery which made it tricky to apply. I felt like this mask was too much work… especially since I didn't notice a difference in my skin.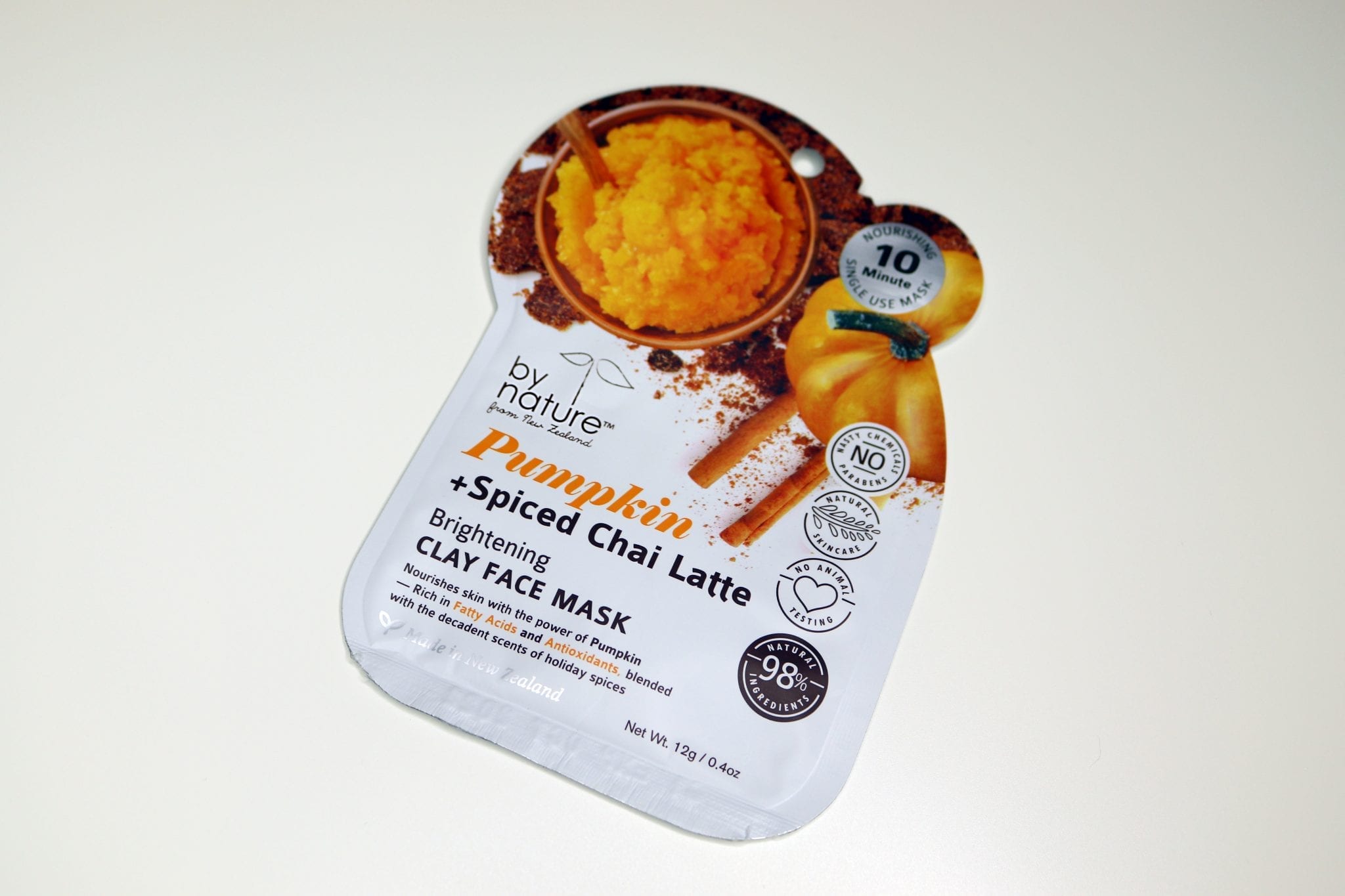 Pumpkin + Spiced Chai Latte Brightening Clay Face Mask: As many of you know, I love incorporating pumpkin into my skincare routine so this was the mask I was the most excited to try. When I opened it, I immediately thought about Thanksgiving. It had a pleasant pumpkin pie and clove scent. So far, my only complaint would be that I wish there was a little bit more product in the packet. After about five minutes, there was a slight tingle, but that quickly subsided. When I washed off the mask, I noticed my redness had calmed down, and my skin had a subtle glow. I will definitely be repurchasing this mask. I would even go out on a limb, and say that it is a possible dupe for the Peter Thomas Roth Pumpkin Enzyme Mask.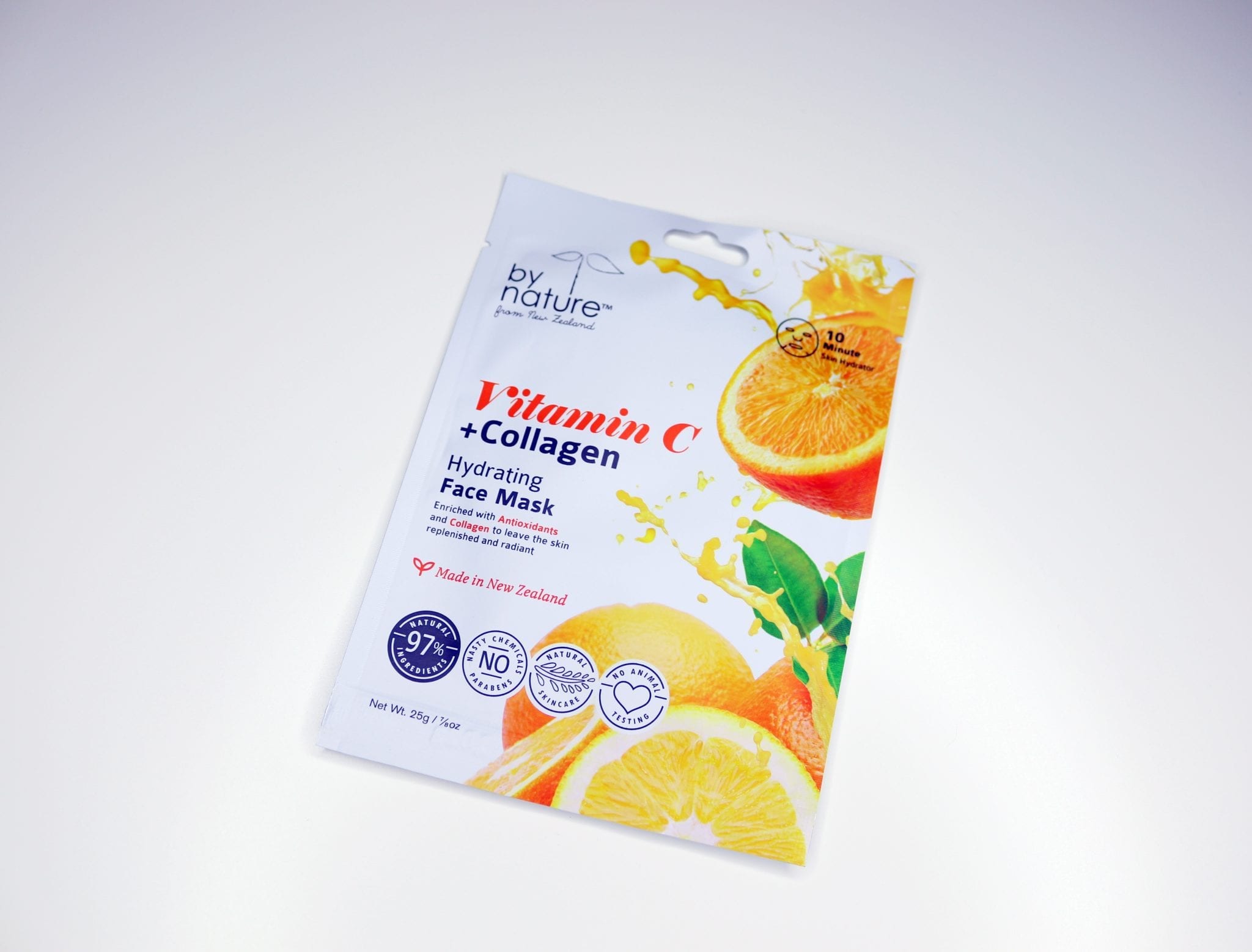 Vitamin C + Collagen Hydrating Face Mask: I was expecting a pleasant orange smell when I opened the packet, but I was instead greeted with the STRONGEST chemical scent. I felt like I was applying Pine-Sol to my face, and it was a struggle leaving it on for the full ten minutes. After I removed it, my skin was extremely soft and hydrated. I actually really enjoyed the end result of this mask, but because of the overpowering, chemical aroma, I will NOT be repurchasing.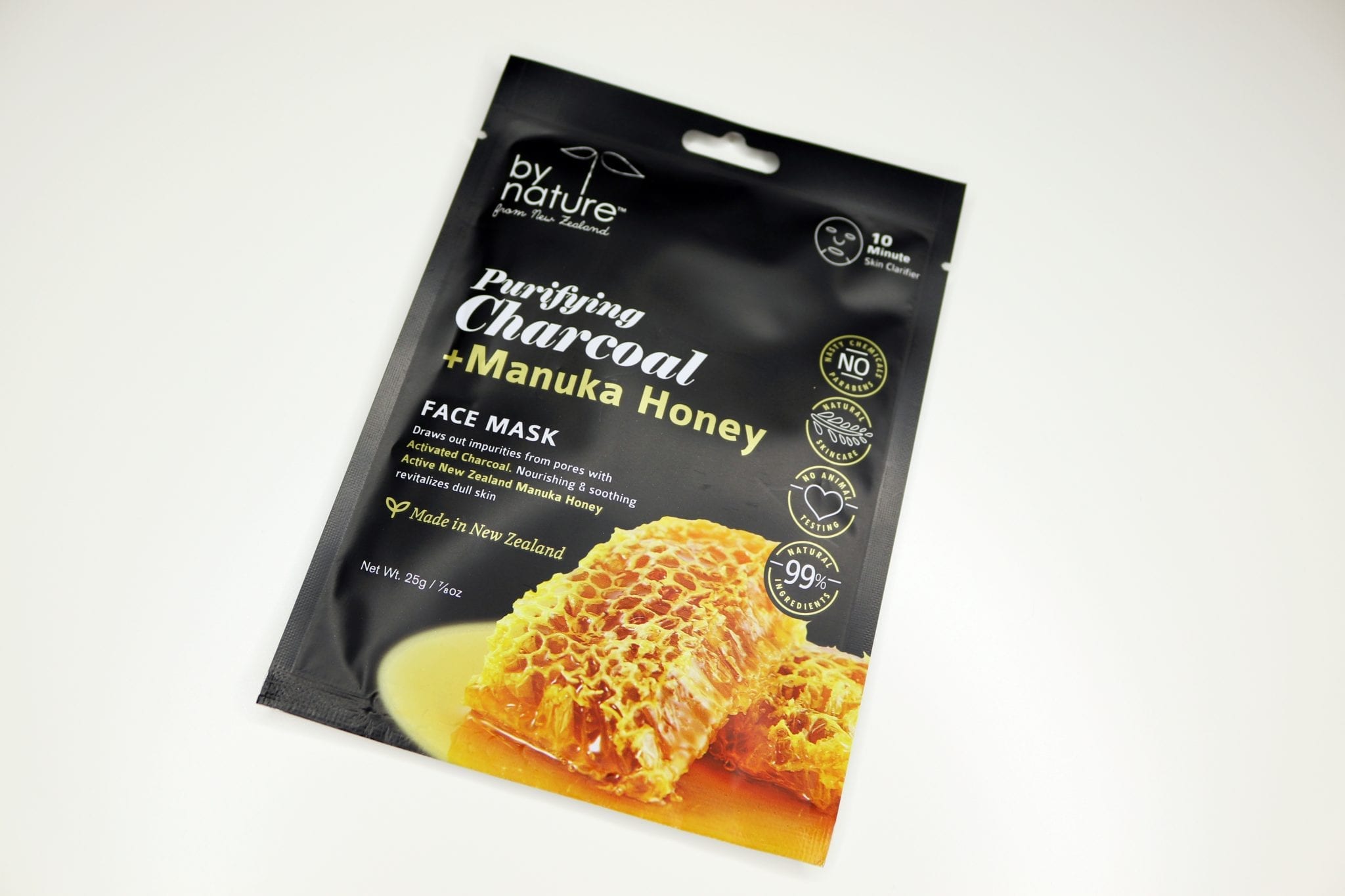 Purifying Charcoal + Manuka Honey Face Mask: Besides the green tea cleanser, this was probably the messiest of all the masks. It dripped black liquid everywhere, and even after I applied it, the liquid dripped down my neck. Towards the end of the ten minutes, it started to tingle, and pull like the Aztec Secret Indian Healing Clay. The mask left behind a black residue when I removed it, but I was able to quickly rinse it off with water. I immediately noticed that the pores around my nose were tighter, and it also pulled a couple pimples to the surface. Although it was messy, I was amazed at how effective it was, and I would probably try it again.
Overall, I really enjoyed most of these masks. The pumpkin and lace were by far my favorites, and will probably become a staple in my routine. By Nature has several other masks that I am curious to test. So if that is something you would like to see, leave a comment and let me know!
I hope you all have a wonderful weekend! ♡
All my love,